A fascinating seven days passes, with plenty of incident from across Britain and Ireland to keep the majority of birders happy. Surely the most exciting discovery was an apparent Taiga Merlin near Thurso, Highland, on the afternoon of 3rd. This Nearctic subspecies, identified primarily by its striking tail pattern, is not only a potential British first but also a good candidate to be split in the near future, based on DNA analysis presented in a 2015 study.
Despite this, there seems precious little interest in this bird among the British birding fraternity. Admittedly its remote location must be putting many off, plus the challenging prospect of twitching what is so often a mobile and elusive species by nature. It'll be interesting to see whether it's noted again.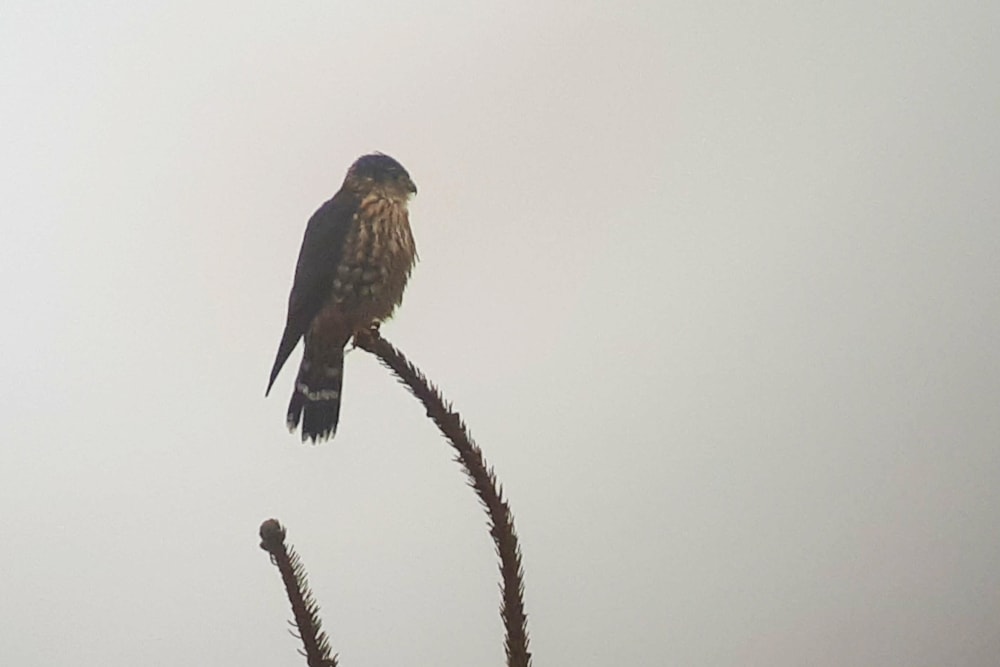 Taiga Merlin, Thurso, Highland (Nina O'Hanlon).
Not too far away, on North Ronaldsay, the male Northern Harrier put in a brief showing on 4th – its first appearance on the island this winter, although there was a report of a male hudsonicus on the Orkney mainland in mid-October – presumably it's the regular bird that has simply changed its habits this winter.
After last week's tantalising appearance, Hampshire birders were no doubt happy that the apparent juvenile Thayer's Gull settled into a routine as the week wore on. Roosting at Blashford Lakes from 2nd onwards, the bird's current day haunt – Toyd Down – was also discovered on 5th, and it was present there on 6th. With the Ring-billed Gull also still roosting regularly and the Ferruginous Duck also still at Blashford, it was a very decent weekend to have made a visit to this excellent reserve. Curious news from Lancashire surrounded a possible juvenile Kelp Gull at Crosby Marine Park, Lancs, on 3rd, but it wasn't seen again after the initial showing. This is a species very much on the radar for British gull-watchers nowadays, as birds are increasingly found in Iberia in the summer months, but few would have expected a candidate 'first' in the depths of winter.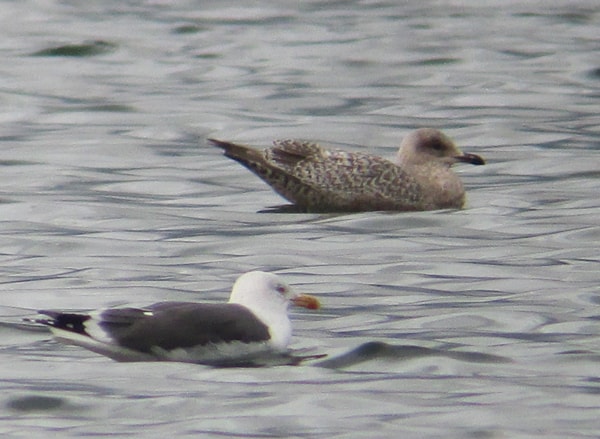 Thayer's Gull, Blashford Lakes HWT, Hampshire (Andy Johnson).
All three of the recent Pacific Divers remained on show, with the Co Cork bird still showing well off Crookhaven on 4th and, in Cornwall, adults still off Pendower Beach and Penzance. Meanwhile, at the opposite end of the country, the Pied-billed Grebe battled on through the inclement Shetland winter at Loch of Spiggie, while not far away the White-billed Diver remained on Mousa Sound while, on Orkney, another lingered off South Ronaldsay.
The drake Ferruginous Duck continued to be reported intermittently from Ham Wall, Somerset, this week, with two drakes still in Berkshire. After last being reported at Chew Valley Lake on 31st, what is presumably the same drake Lesser Scaup visited Ham Wall on 2nd and subsequently Blashford Lakes, Hants, on 3-4th; meanwhile, the Cornish bird stayed on at Dozmary Pool. A total of 12 sites produced Ring-necked Duck, although the only one of these in the eastern half of the country was the regular Essex bird back at Abbott's Hall Farm on 2nd. Elsewhere, two were seen in Wales, two in south-west England, four in Ireland and three in Scotland.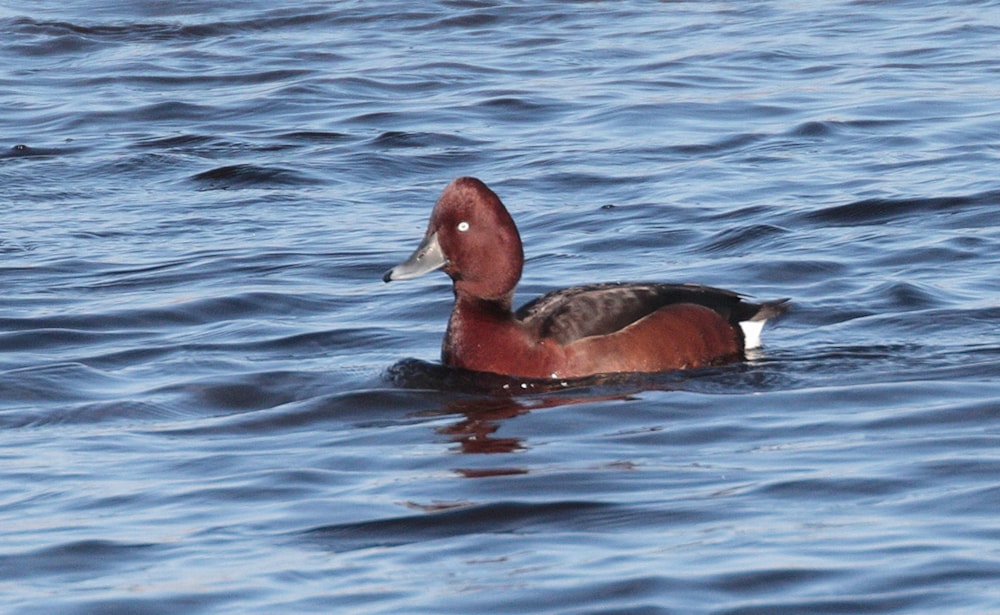 Ferruginous Duck, Ham Wall RSPB, Somerset & Bristol (Allan Chard).
The line-up of Surf Scoter was somewhat familiar, with the usual triumvirate off Porthpean, Cornwall, two still off Rosslare, Co Wexford, and single birds in Co Meath, Co Kerry (at two sites), Lothian, Fife, Shetland and the Outer Hebrides. The drake Black Scoter was again seen off Rossbeigh, Co Kerry, on 2nd, with female King Eider still off Mid Yell, Shetland, and Ynyslas, Ceredigion.
Seven American Wigeon included three still in Highland and others in Co Donegal, Northumberland, Rutland and Devon. Green-winged Teal were slightly more numerous, with 11 recorded. These included new birds at Crossens Outer Marsh, Lancs, on 3rd and Alkborough Flats, Lincs, on 6th.
A Richardson's Cackling Goose was again noted at Loch Indaal, Islay, Argyll, on 5th, with a Todd's Canada Goose seen at Loch Kinnabus on 2nd. Two white-morph Snow Geese were again at St Comb's, Aberdeens, on 4th, with the blue morph still at Miltonduff, Dumfries and Galloway, that day and the Anglesey bird still at Bull Bay on 1st. A Black Brant was at Castlegregory, Co Kerry, from 2nd, with others still among Dark-bellied Brents in Dorset, Essex (where there were two) and Norfolk.
The Snowy Owl was last reported on St Martin's, Scilly, on 31st, although it is presumably still somewhere on the archipelago. Just a single Rough-legged Buzzard was noted this week: the usual male at Haddiscoe Island, Norfolk.
Notable Western Cattle Egret counts included 12 at Bere Ferrers, Devon, on 3rd, eight near Truro, Cornwall, on 31st and 28 at Ham Wall, Somerset. As usual there was a cluster of records from the Lancashire coast and one reached as far north as Gargrave, North Yorks, on 3rd. Glossy Ibises were noted at 14 sites.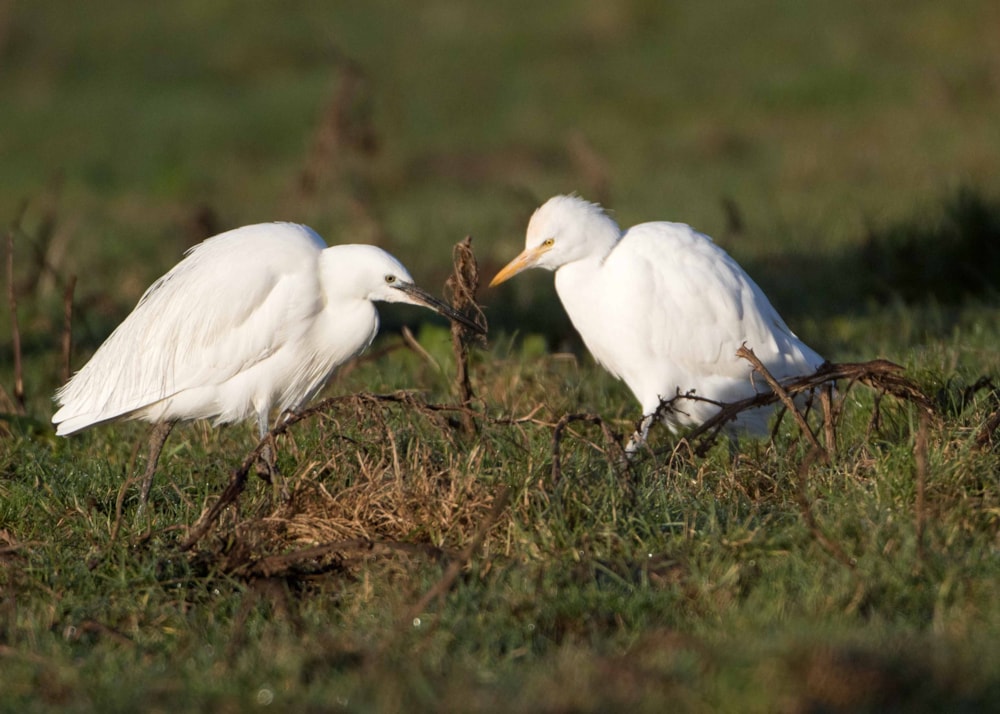 Western Cattle Egret, Warblington, Hampshire (Dave Potter).
The only Ring-billed Gull in England was the regular Hampshire bird, while Scotland's only bird was a first-winter still on Tiree, Argyll, and the sole Welsh record concerned the usual adult at Llys-y-Fran Res, Pembs. Around 10 were reported across Ireland. Kumlien's Gulls crept into double figures, while Iceland and Glaucous Gull numbers remained similar to the previous week, with a peak count of at least 42 Icelands at Killybegs, Co Donegal, on 5th; the harbour there must have looked quite spectacular. The only Bonaparte's Gull was the usual adult off Exmouth, Devon, while a likely adult Laughing Gull was noted off Kinnaird Head, Aberdeens, on 1st. Forty-one reports of Caspian Gull came from 27 sites, including a bird on Jersey on 6th. Also on the Channel Islands, the American Royal Tern was again seen on Guernsey this week, off La Claire Mare on 5th, while the Forster's Tern was again off Kinvarra, Co Galway on 4th.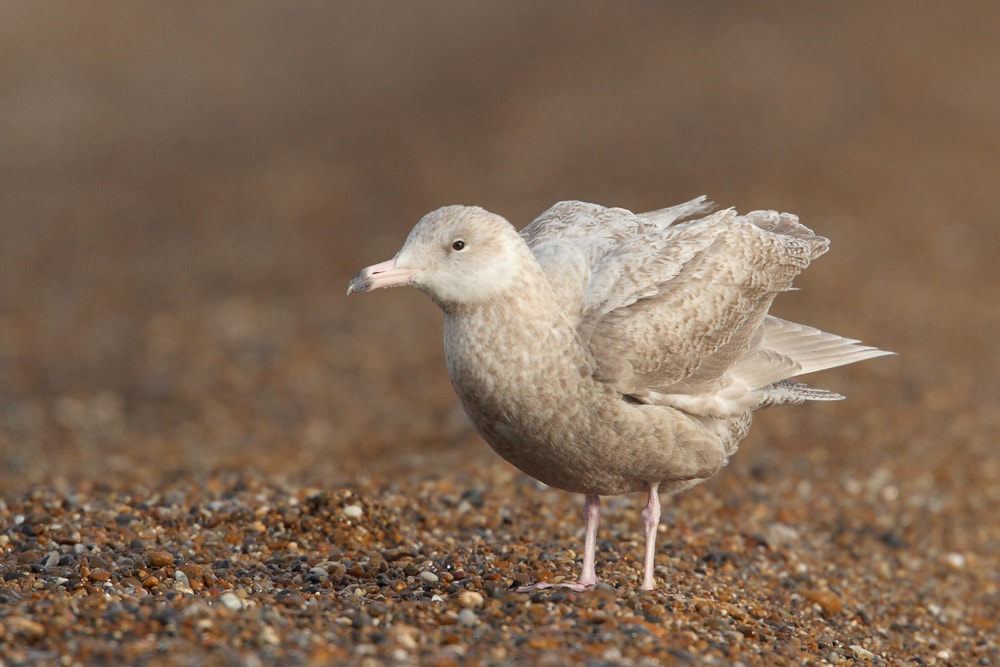 Glaucous Gull, Dunwich, Suffolk (Chris Mayne).
The first-winter Spotted Sandpiper showed well at Holme Pierrepont, Notts, throughout the week, while the Stilt Sandpiper returned to Stanpit Marsh, Dorset, from 4th. A Long-billed Dowitcher was back at Tacumshin, Co Wexford, on 4th; this was presumably one of the birds last noted there at the beginning of December. The Temminck's Stint was also still at Pulborough Brooks, West Sussex, on 4th.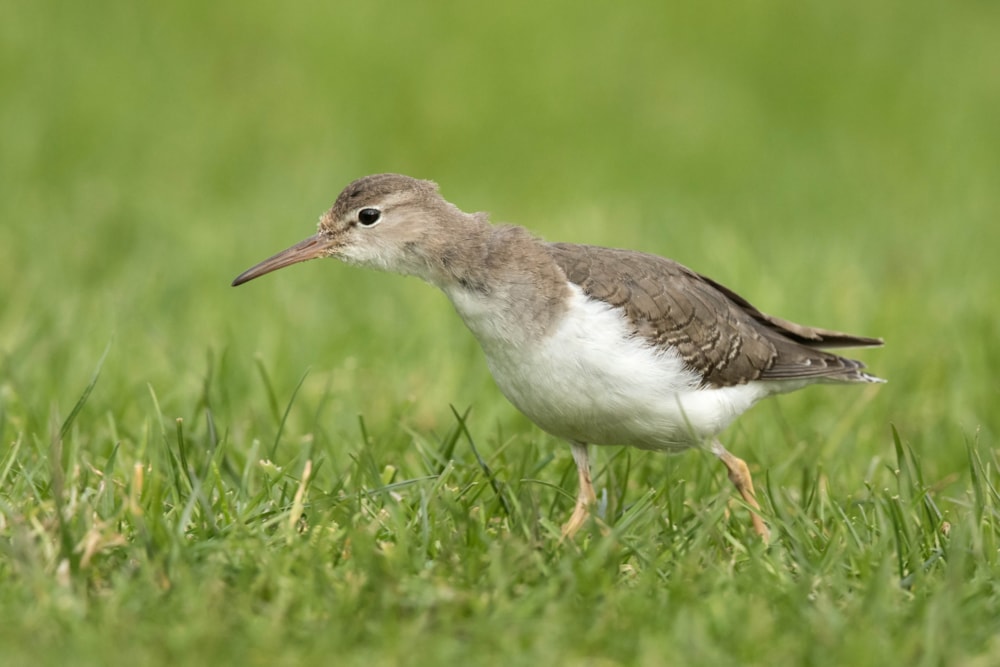 Spotted Sandpiper, Holme Pierrepont, Nottinghamshire (Paul Coombes).
There were 27 reports of Waxwings this week, with most coming from North-East Scotland and urban areas of northern England. The most southerly report came from Yoxford, Suffolk, where there were three on 6th. Highest count was of 13 in Elgin, Moray.
In contrast, it remains a winter to remember for Hawfinches, with 428 reports on our sightings page this week. While it seems the overall number of birds has dropped slightly, there were still some decent counts, such as a minimum of 40 at Merrow, Surrey, 35 at Bryanston, Dorset, and at least 30 at Dingestow, Gwent.
Content continues after advertisements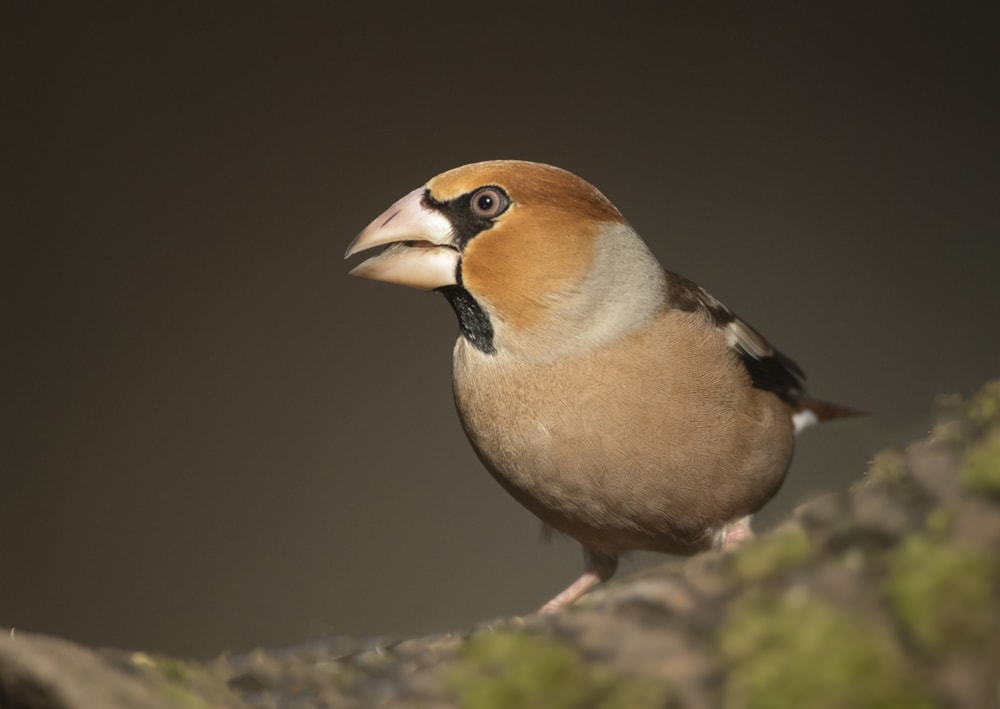 Hawfinch, Forest of Dean, Gloucestershire (Clive Dodd).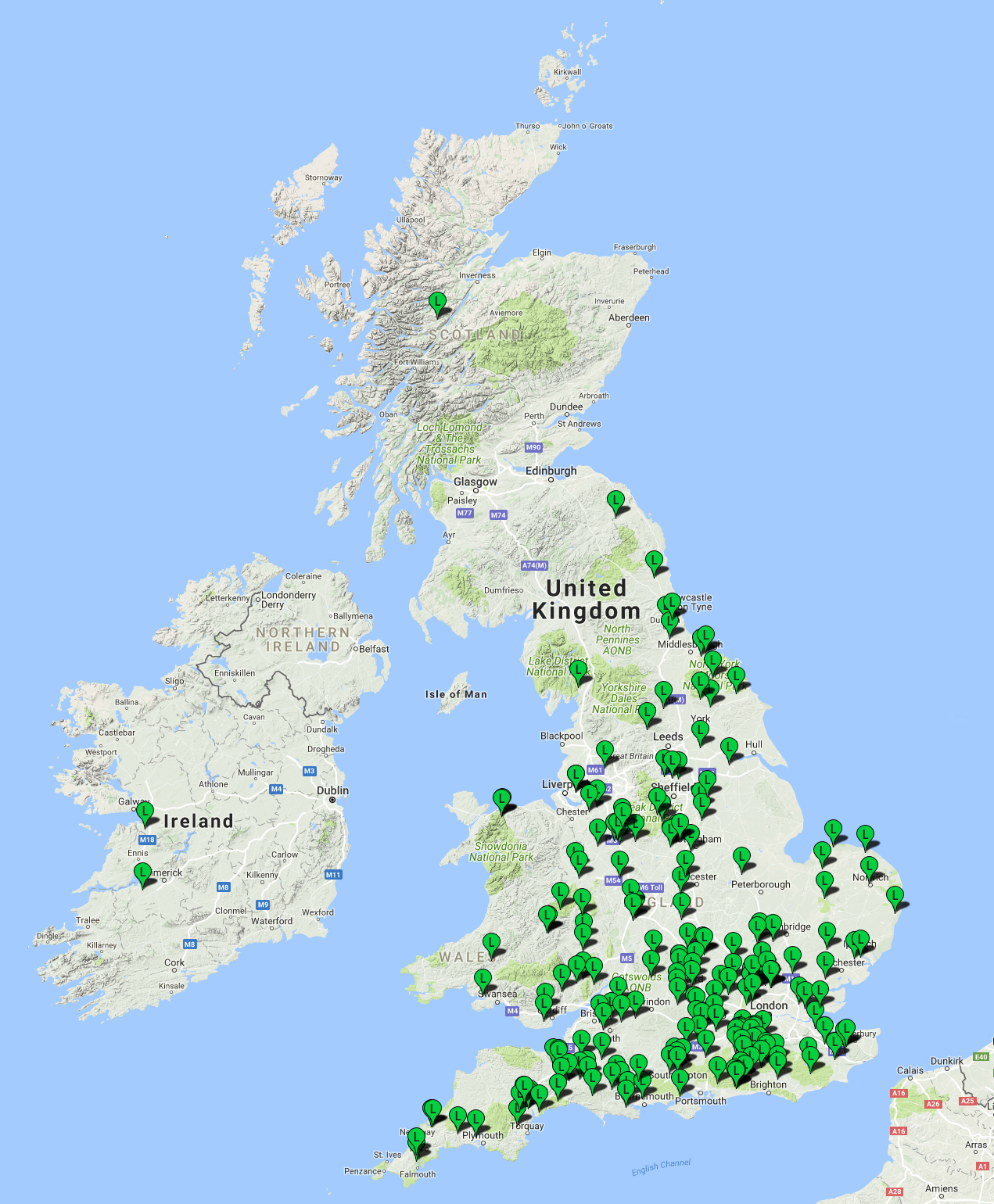 Hawfinch reports, 31 January-6 February 2018 (BirdGuides.com data).
Present for another seven days, and performing impeccably, was the American Horned Lark at Staines Res, Surrey. The torrid views and skittishness of this bird back in November, when its stay was in its infancy, now seems a distant memory.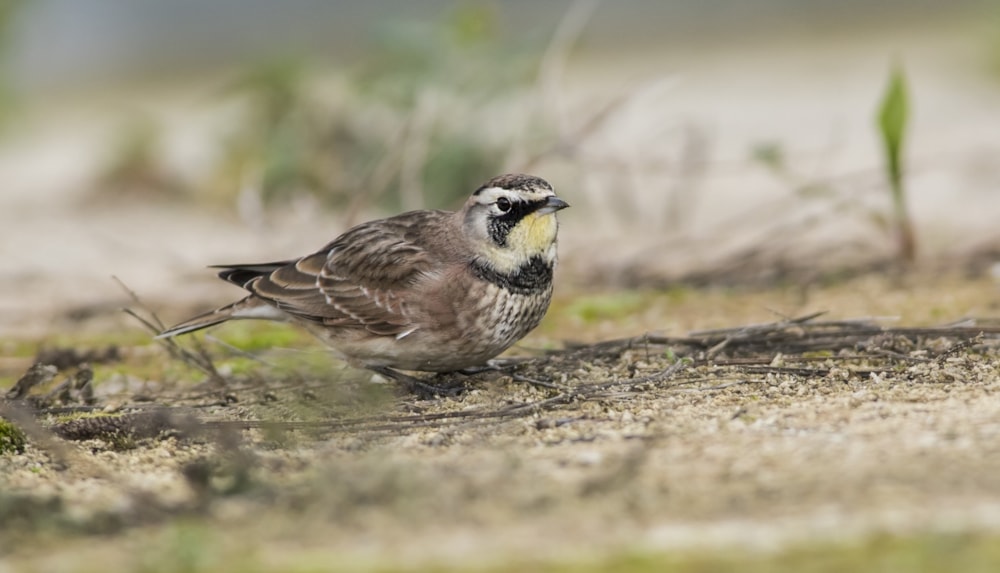 American Horned Lark, Staines Reservoirs, Surrey (Bob Eade).
Two Coues's Arctic Redpolls were still at Kelling, Norfolk, on 6th with the confiding bird also still at Hazlewood Common, Suffolk. Just the three Parrot Crossbills were seen at Bagshot Heath, Surrey, on 1st, while flocks remained at Santon Warren, Norfolk, and Howden Res, Derbyshire.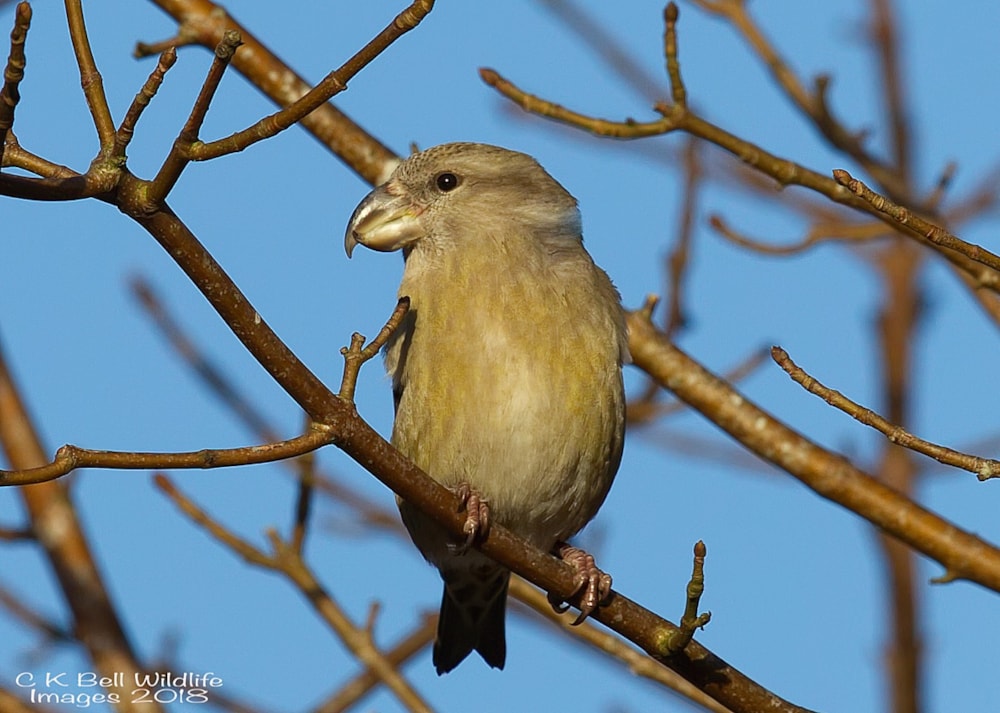 Parrot Crossbill, Howden Reservoir, Derbyshire (Craig Bell).
The candidate Italian Sparrow was still in its usual gardens in East Budleigh, Devon, to 2nd. London's Little Bunting also lingered at Walthamstow Wetlands all week, as did the Eurasian Penduline Tit at Longford, Glos, the Rosy Starling at Easington, East Yorks, and the Richard's Pipit at Arlingham, Glos.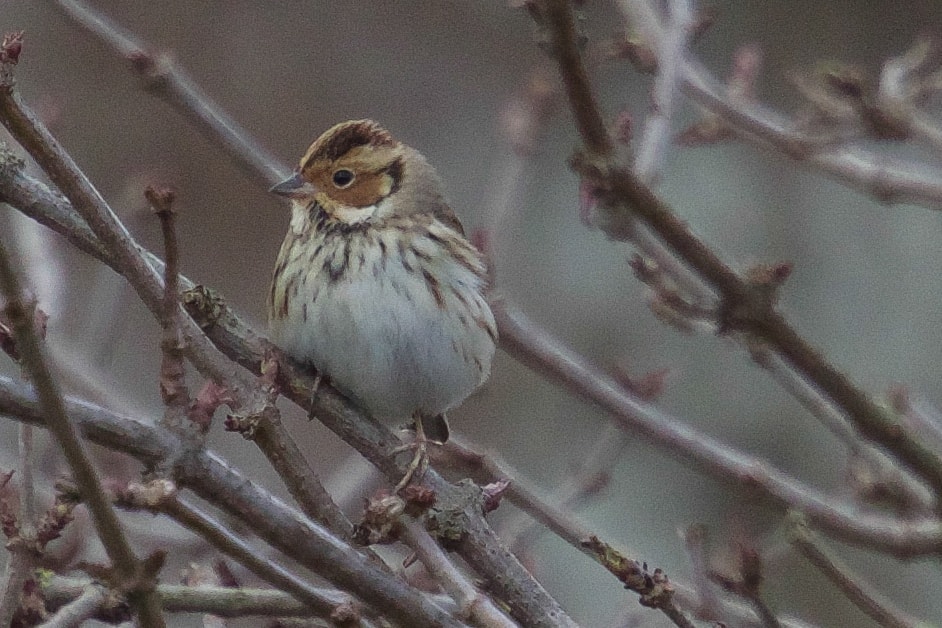 Little Bunting, Walthamstow Reservoirs, London, Greater (Paul Chamberlain).
Western Palearctic
Potentially the biggest news of the week (and what may prove to be one of the rarest birds to be recorded in the region this year) concerned a Cape Teal at Is-Simar Nature Reserve, Malta, on 28 January. The bird was unringed, very wary and not seen on subsequent dates. If accepted, this represents a first for the island and just the seventh for the Western Palearctic, with three old records apiece from Libya and Israel.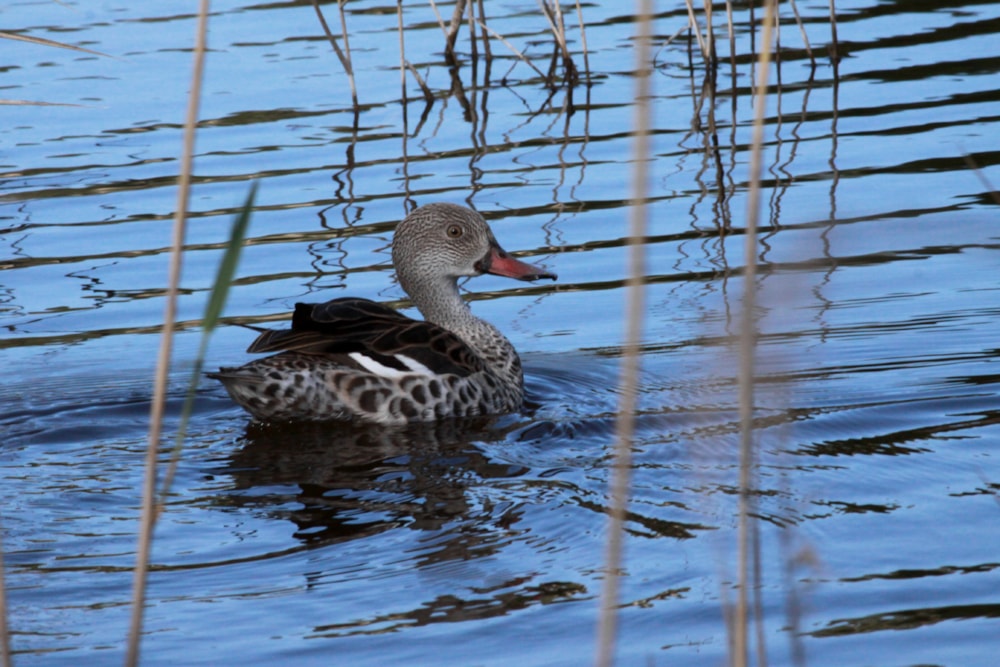 Cape Teal, Is‐Simar Nature Reserve, Malta (Raymond Galea).
Just into Mauritania, the Abyssinian Roller was still at Nouadhibou on 3rd, while a Pied Crow was nearby at Baie d'Etoile the same day. A flock of Sudan Golden Sparrows was seen north-west of Awsard, Western Sahara, on Sunday and Monday, but there have not yet been any reports of Golden Nightjars this year.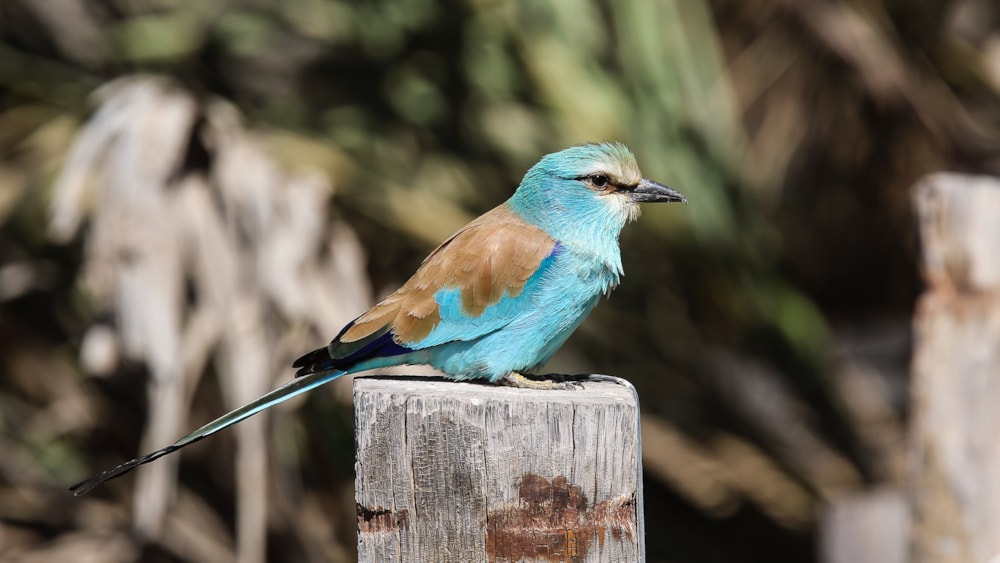 Abyssinian Roller, Nouadhibou, Mauritania (Western Palearctic) (Eric Didner).
On the Canary Islands, the Dwarf Bittern and both Tristram's and African Desert Warblers continued on Fuerteventura this week, while the Semipalmated Plover remained at Los Abrigos, Tenerife.
On the Spanish mainland, the Pacific Diver remained at Embalse de Civan, Aragón, on 4th and in Portugal, the Sociable Lapwing hung on at Lagoa dos Salgados, Algarve.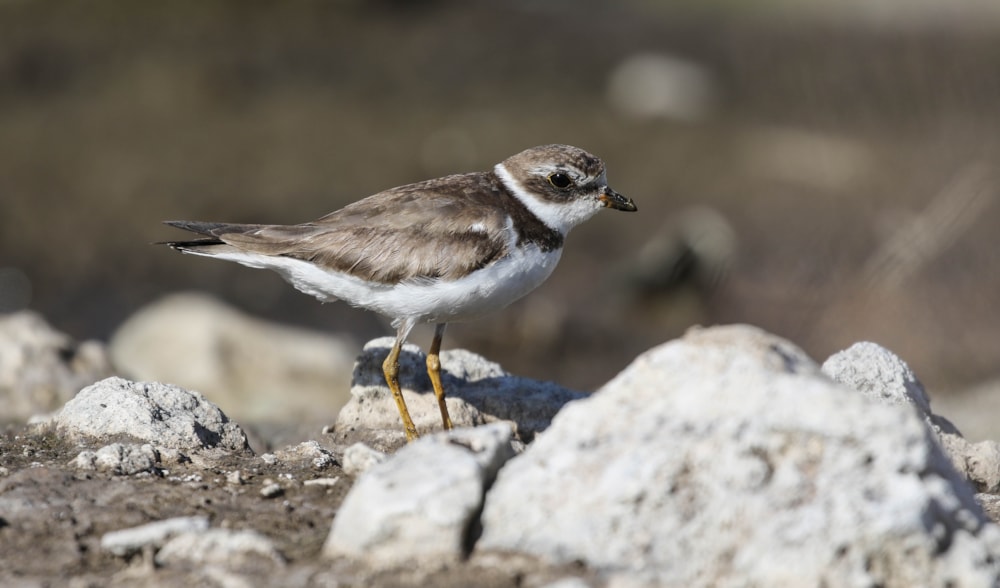 Semipalmated Plover, Los Abrigos, Tenerife (Ashley Howe).
A Verreaux's Eagle was an exciting observation as it moved through Israel's Eilat Mountains on 5th, while in the north of the country, the Red-wattled Lapwing remained at Afikim.
The juvenile American Herring Gull was seen again at Pulawy, Poland, over the weekend while an Oriental Turtle Dove was in Lappeenranta, Finland, on 4th. Germany's second Black Scoter was off Schönberger Strand, Schleswig-Holstein, on 3rd.
Lingering rarities included the Greater Yellowlegs and American Black Duck still in Sweden, Black-throated Thrush, Black-winged Kite and Ross's Gull in the Netherlands and Pygmy Cormorant and Red-flanked Bluetail in Belgium.

Ross's Gull, Vlissingen, Zealand (Vincent Legrand).