With a westerly airflow predominating as we entered September, it was no great surprise that birders turned their thoughts to further early Nearctic arrivals. And, while not spectacularly productive, the weekend's system nevertheless delivered some great birds.
Headline birds were the two Hudsonian Whimbrels. The first, a clear juvenile with fresh plumage and such an undeveloped bill, was found on the beach at Easkey, Co Sligo, on 3rd and was relocated just to the west at Rathlee the following day. After a couple of very accessible birds in recent times, this soon-to-be subspecies (IOC considers Whimbrel and Hudsonian Whimbrel conspecific) doesn't have quite the draw that it did three years ago, yet is nevertheless a find of the highest calibre and one that many rarity hunters will be envying. Elsewhere another was seen flying south over Bornish, South Uist, on 4th having apparently come in off the sea at Ormiclate a little earlier.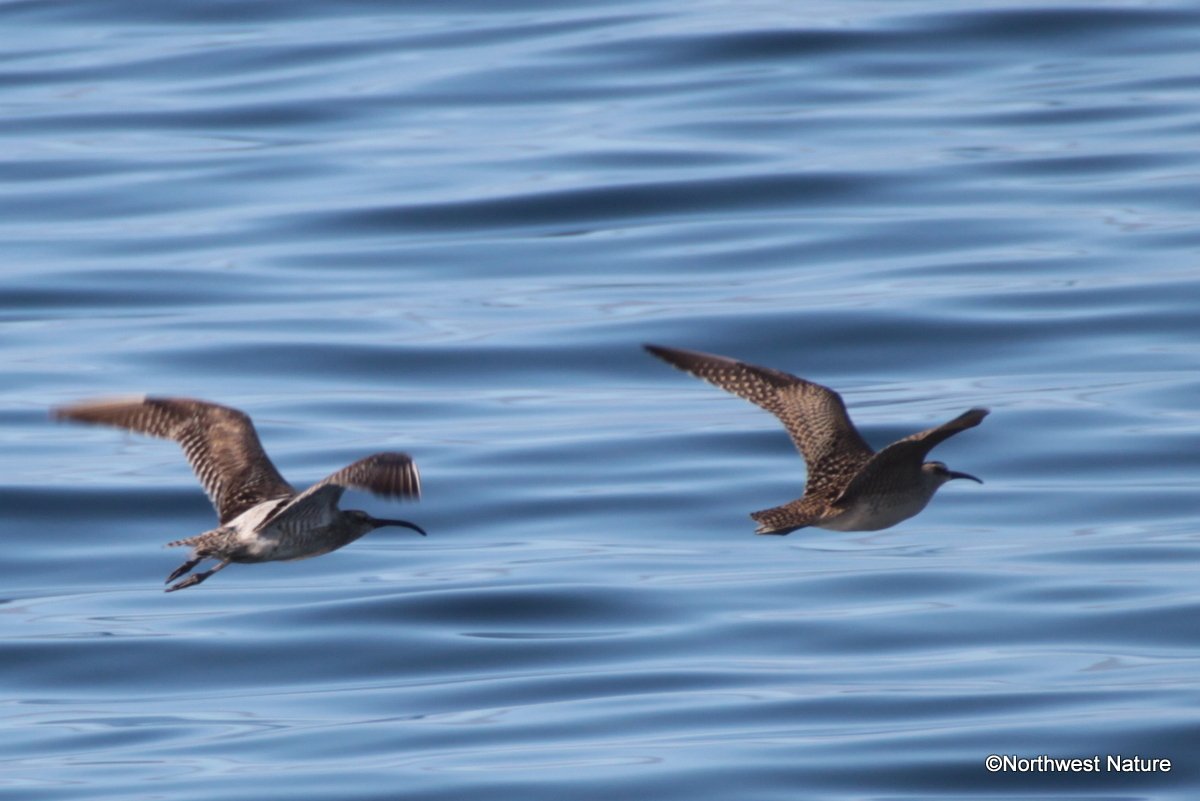 Hudsonian Whimbrel, Rathlee, Co Sligo (Séamus Feeney).
It was a good week for Baird's Sandpipers, with seven recorded, four in the Republic of Ireland and three in England. Up to two were at Tacumshin, Co Wexford, during the week with further Irish juveniles found at Aughris Head, Co Sligo, and near Cahersiveen, Co Kerry, on 1st. A juvenile was on the lagoon at Brownsea Island, Dorset, from 1st, the classic location of Marazion, Cornwall, scoring on 3rd and, arguably the highlight of the bunch, an extremely confiding juvenile at Cuckmere Haven, East Sussex, on 3rd, which routinely fed to within a few feet of the gawping crowd.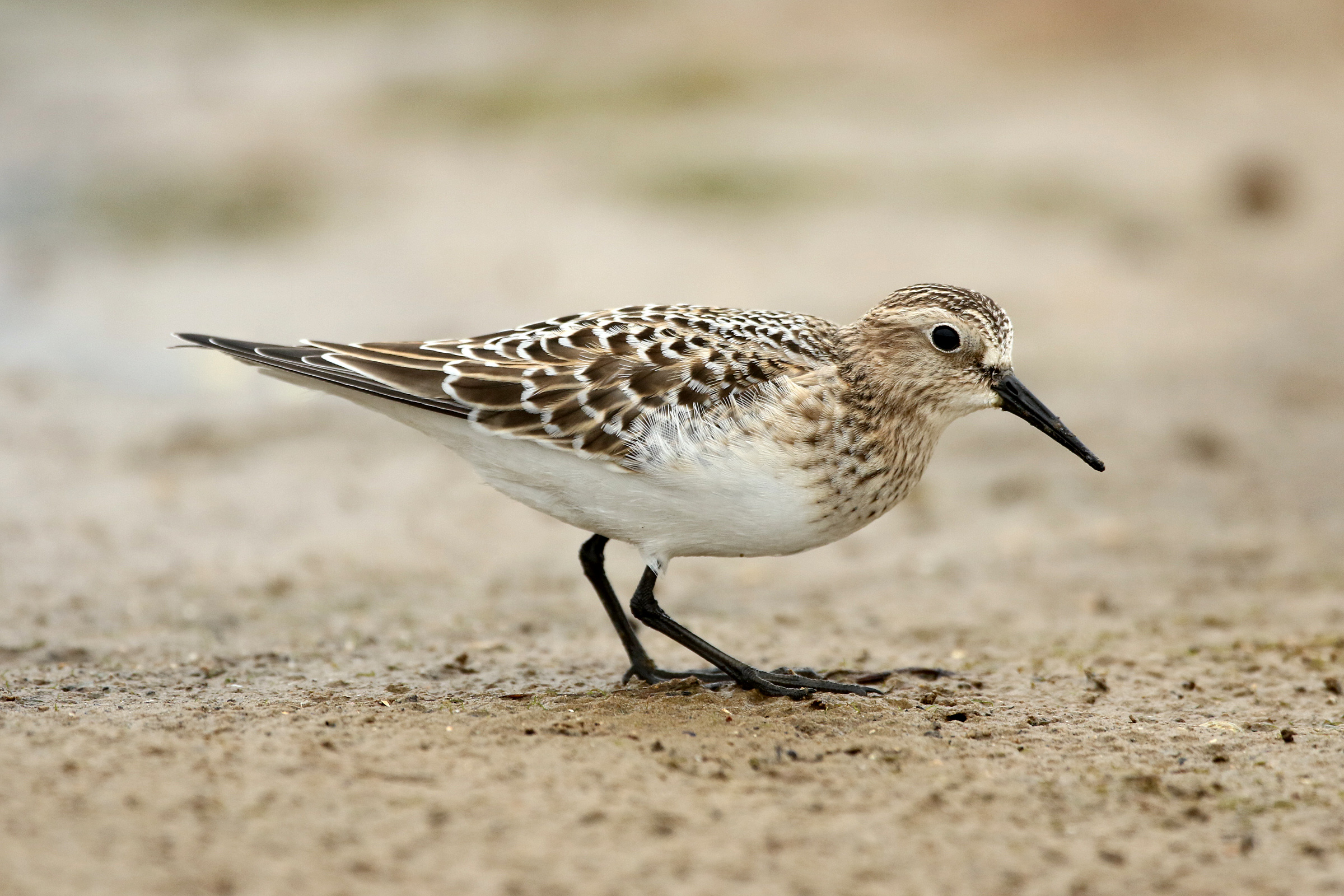 Baird's Sandpiper, Cuckmere Haven, East Sussex (Dominic Mitchell).
All five of the week's Semipalmated Sandpipers were in Ireland, with three in Co Cork, one at Tacumshin and a fifth at Carrahane Strand, Co Kerry. Buff-breasted Sandpipers are still quite sparse, with twos on South Uist and Lewis plus singles on Fair Isle and in Cos Kerry and Derry. Just a single White-rumped Sandpiper was seen – an adult at Tetney Marshes, Norfolk, from 30th onwards. Pectoral Sandpipers were again numerous, being noted at over 30 sites across Britain and Ireland. Notable tallies included three at Saltholme, Cleveland, and two on the Nottinghamshire/South Yorkshire border.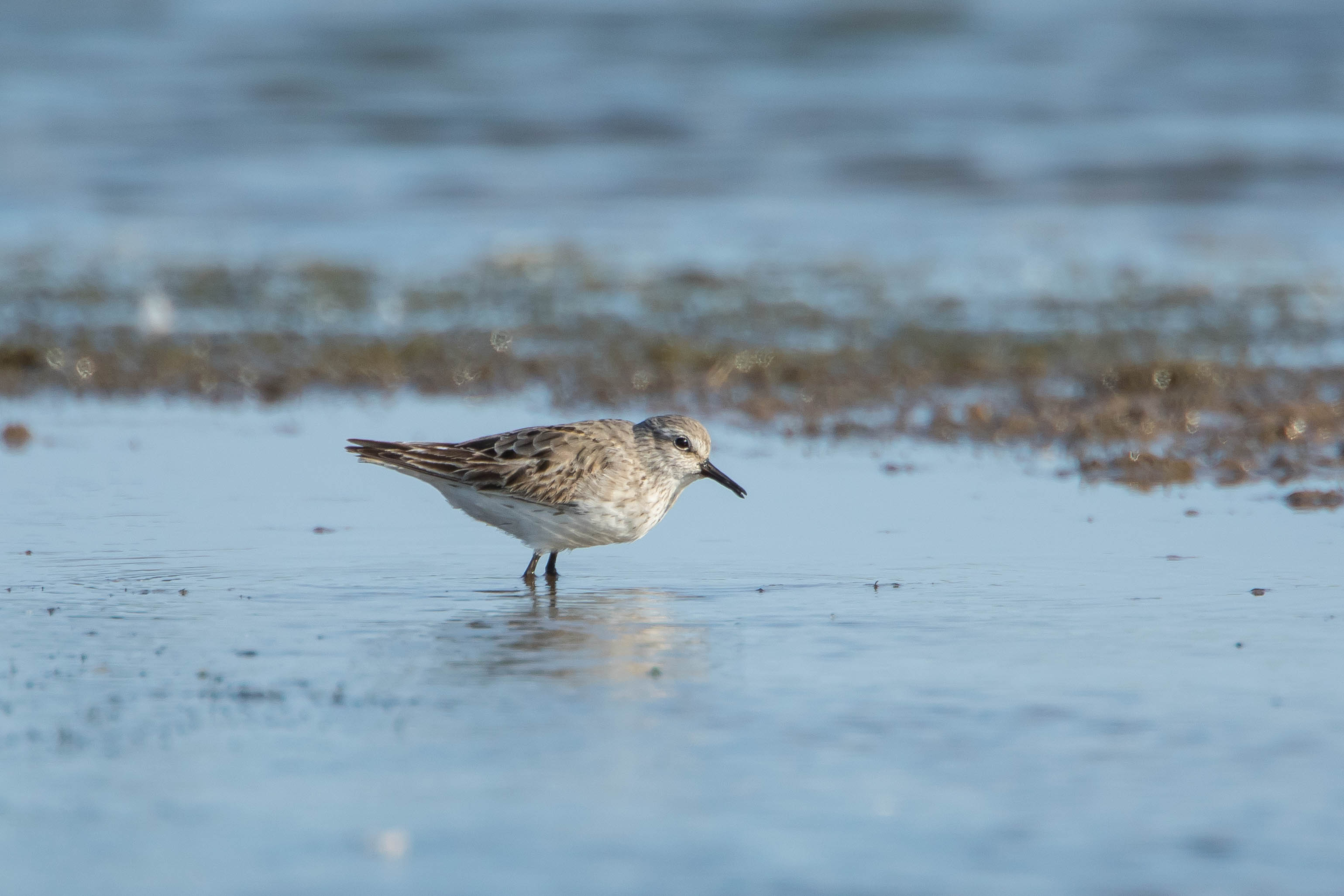 White-rumped Sandpiper, Tetney Marshes, Lincs (Mark Johnson).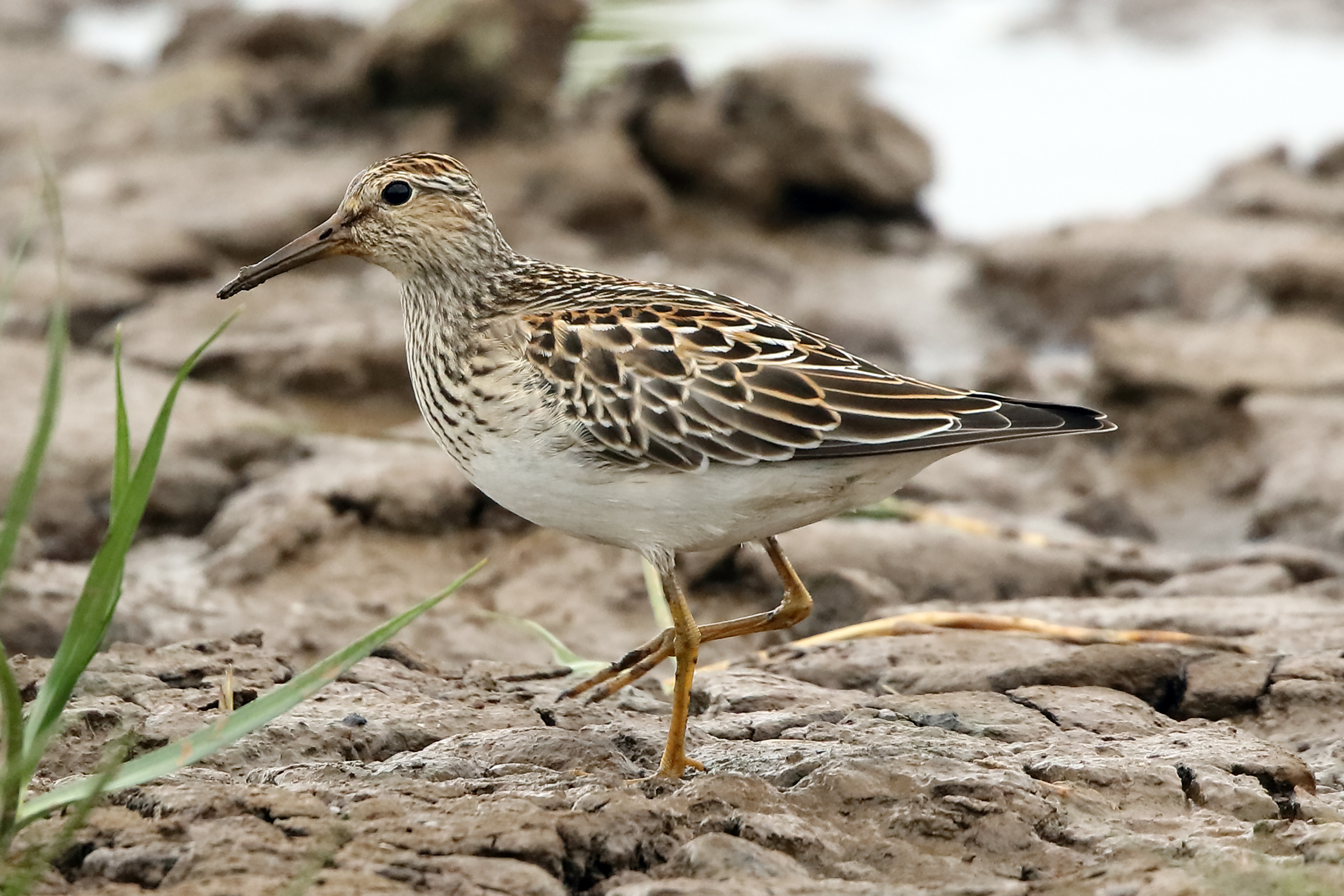 Pectoral Sandpiper, Frampton Marsh, Lincs (James Waterhouse).
Other shorebirds included Lesser Yellowlegs at Lissagriffin, Co Cork, on 1st and Kenfig, Glamorgan, on 3rd, as well as the continuing Long-billed Dowitchers at Bannow Bay, Co Wexford, and Oare Marshes, Kent. An adult American Golden Plover was at Myroe Levels, Co Derry, from 30–2nd with perhaps the same bird to the south of there at Ballykelly on 3rd. Red-necked Phalaropes displayed a strong easterly bias, with birds in East Yorkshire, Lincolnshire, Essex (2) and Kent.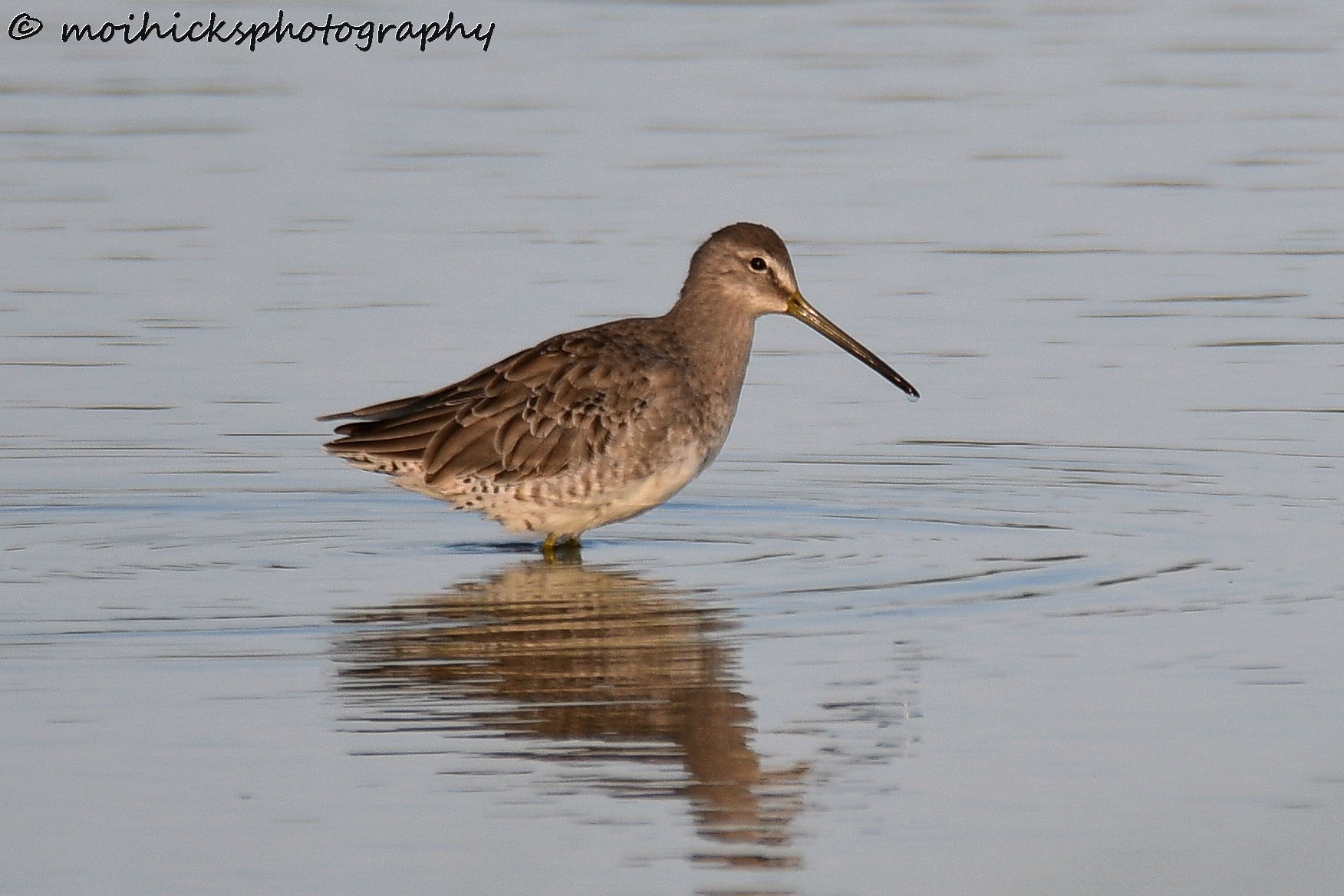 Long-billed Dowitcher, Oare Marshes, Kent (Moi Hicks).
The Pacific Diver was last seen off Bremore, Co Dublin, on 1st and a White-billed Diver was in Shetland's Mousa Sound. The adult drake American Wigeon stayed at Rutland Water throughout the week but the only other bits of remotely interesting wildfowl news concerned a drake Surf Scoter off Llanddulas, Conwy, on 2nd and the ever-present American Black Duck in Highland.
Fea's-type Petrels were seen off Loop Head, Co Clare, on 31st and past North Ronaldsay, Orkney, on 2nd. Sightings from Lizard Point and Porthgwarra, separated by just over an hour on the evening of 2nd, could feasibly relate to the same individual. Three Wilson's Storm Petrels flew past Bridges of Ross, Co Clare, on 31st with five seen from a Scilly pelagic that day (and four on 4th). Another was seen from a Cork pelagic on 3rd. Large shearwater numbers continue to be seen in dribs and drabs but, as you'd expect for September, sightings of Sabine's Gull and Leach's Storm Petrel are on the up.

Wilson's Storm Petrel, Scilly pelagic (Joe Pender).
An adult White-winged Tern visited in-form Abberton Reservoir, Essex, for the day on 3rd with another adult at Rockland Broad, Norfolk, the following day. The Bonaparte's Gull was still at Brownsea Island, Dorset, on 30th with the Oare Marshes bird still present all week. The Laughing Gull reappeared at Aughris Head, Co Sligo, on 31st, but didn't linger long. A Ring-billed Gull at Ynys-Hir RSPB, Ceredigion, on 4th is presumably the bird seen nearby in July.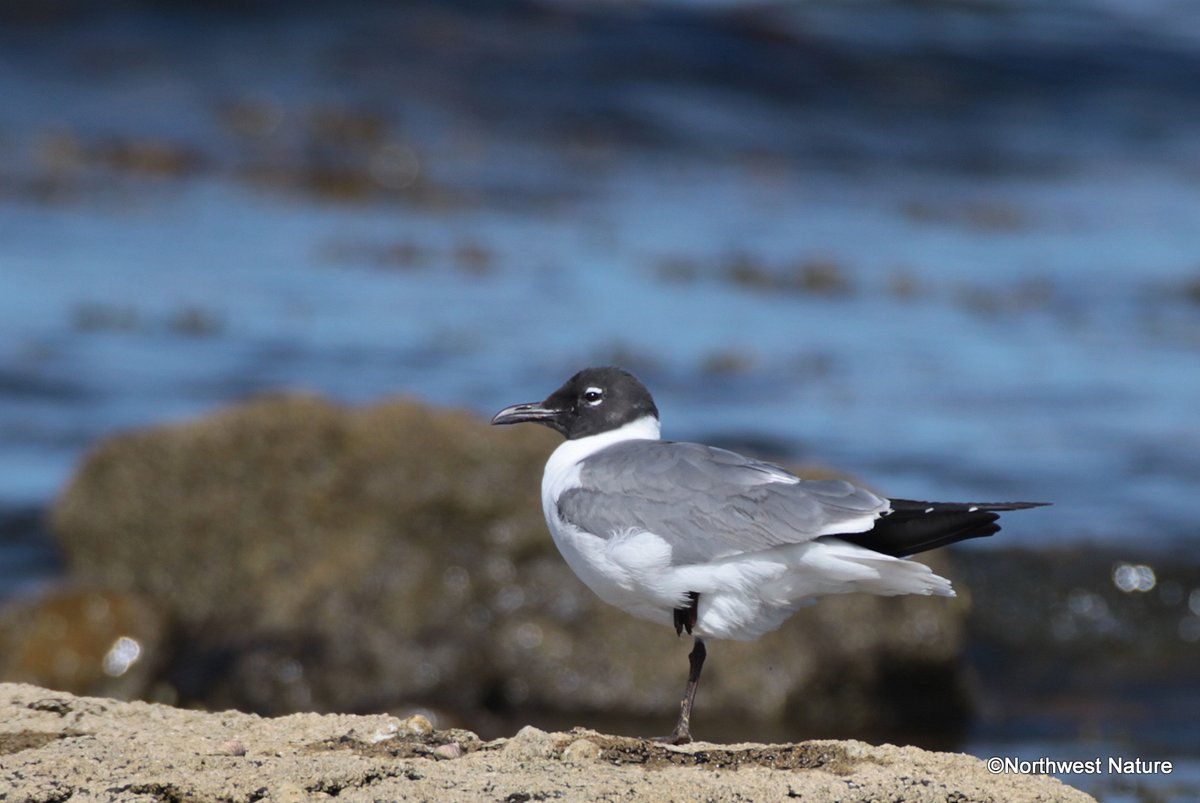 Laughing Gull, Aughris Head, Co Sligo (Séamus Feeney).
Content continues after advertisements
The Purple Heron remained on show at Leighton Moss, Lancs, all week while the only Black-crowned Night Heron was the seemingly resident bird in Shrewsbury, Shrops. Single Glossy Ibises were in Norfolk, Essex, Somerset and Devon. Up to two rehabilitated Polish White Storks were moving around in Kent and Sussex, and were last seen roosting near Ferring Asda on 4th; three were also reported over Totteridge, London, on 2nd. Cattle Egrets were recorded widely as far north as Lancashire, where up to three were at Marshside RSPB.
Scarce migrants remained just that with just a few Red-backed Shrikes (on Scilly, in Durham and on Fair Isle) and the juvenile Woodchat Shrike still near Chipping Sodbury, Glos, all week. The good run of early Bluethroats continued with one trapped and ringed at Teifi Marshes, Pembs, on 31st and another at St Ouen's Pond, Jersey.

Woodchat Shrike, Chipping Sodbury, Gloucestershire (Thomas Winstone)
The week's two Rosy Starlings were at opposite ends of the country: a juvenile was at Portland, Dorset, on 30th and the adult was again in Embo, Highland. A Hoopoe showed delightfully at Pentcaitland, Lothian, from 2nd with one at Gronant, Clwyd, on 5th, another at Horning, Norfolk, and two in Dorset, at East Bexington and Portland. The southern half of England and Wales scored a good selection of Wrynecks, yet the week's map showed a curious absence of the northern half of Britain – save for the exception of a few in the Northern Isles. The momentous shift in the status of Ortolan Bunting continues, with birds sound-recorded as they overflew Cambridge and Biggleswade during the cover of darkness this week. Meanwhile birds continued to pass over Dorset, including three over Poole on the night of 2/3rd. Elsewhere birds were actually seen at Landguard, Suffolk, Bardsey Island, Gwynedd, and Portland.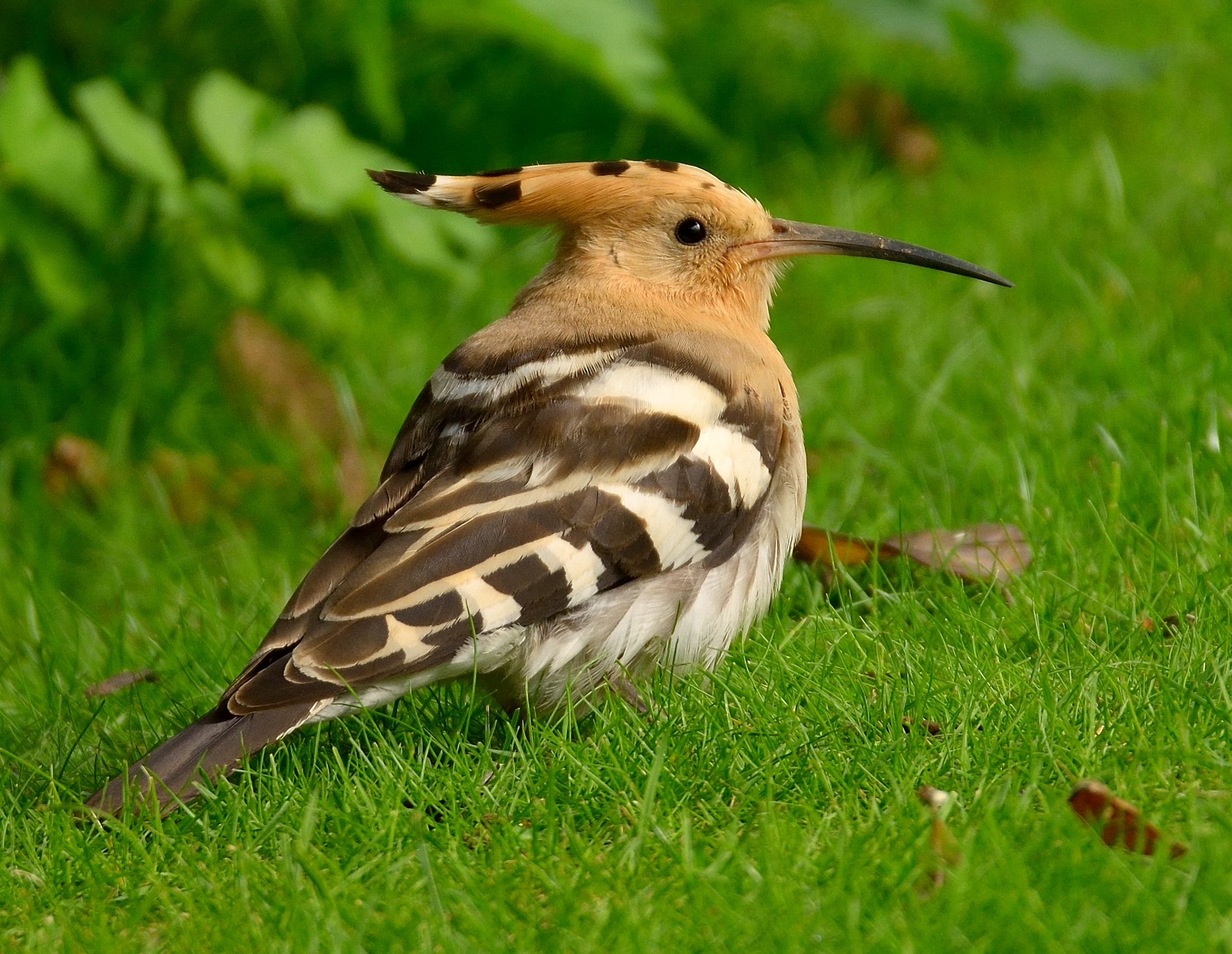 Hoopoe, Pentcaitland, Lothian (Dennis Morrison).
The handful of Common Rosefinches was typically restricted to the Northern Isles and the only Icterine Warbler was at Longhaven, Aberdeenshire, on 5th. Melodious Warblers showed a familiar south-west bias with two in Cornwall, one St David's, Pembrokeshire, on 1st and singles at Beachy Head, East Sussex, and on Great Saltee Island, Co Wexford, on 2nd. At least a couple of Barred Warblers were seen on Fair Isle, with a couple of others in the Northern Isles and classic records from Isle of May, Fife, Farne Islands, Northumberland, Spurn, East Yorkshire, and Winterton Dunes, Norfolk. A probable Western Bonelli's Warbler graced Skomer, Pembs, on 30–31st and another Bonelli's was at Sandwich, Kent, on 29th. Two Greenish Warblers were still at Bempton Cliffs, East Yorks. A Citrine Wagtail flew south over Spurn on 31st and was followd by a first-winter at Kilnsea Wetlands on 4th. Elsewhere one flew over Hilbre Island, Cheshire, on 2nd and a male was at Breydon Water, Norfolk, on 3rd.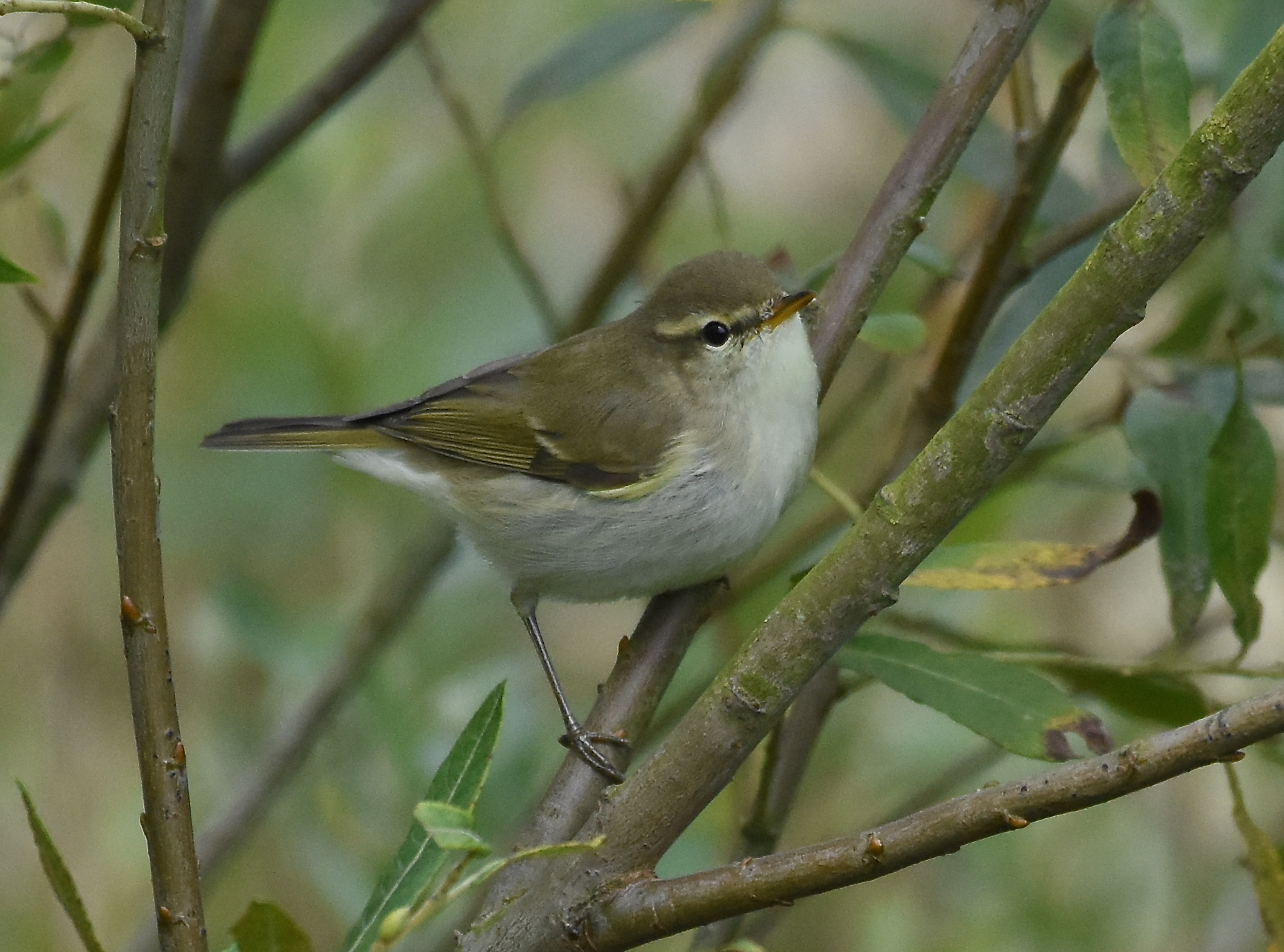 Greenish Warbler, Bempton Cliffs RSPB, East Yorkshire (Roger Ridley).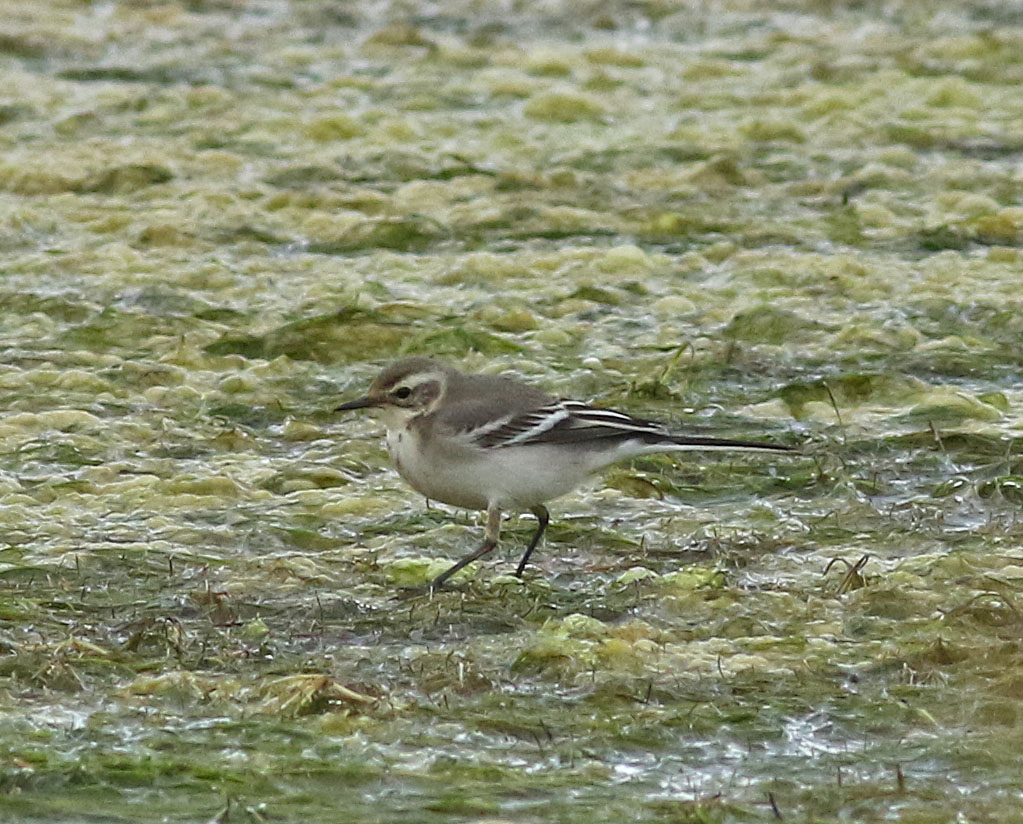 Citrine Wagtail, Kilnsea Wetlands, East Yorkshire (Frank Moffatt).
The rest of the week's rarest reports were a mix of unconfirmed reports or brief stayers. Take, for example, the Barolo Shearwater reported past Mousehole, Cornwall, on the morning of 3rd but not reported until the following evening (and further Barolos off Pentire Point and Newquay on 5th), the possible Semipalmated Plover reported at Kingston, Devon, on 2nd, a possible Yelkouan Shearwater off Porthgwarra, Cornwall, on 30th and then a report of a possible Black-browed Albatross off Bempton Cliffs, East Yorks, on 1st …
Western Palearctic news
The Azores once again demonstrated why it is the rarity-finding capital of the region with a superb adult drake Redhead at Paul da Praia, Terceira, from 1st – this just down the road from Cabo da Praia, where the Grey-tailed Tattler remained in situ and the Snowy Egret visited on 1st. A juvenile Audouin's Gull was a nice find at Ponta Delgada, São Miguel, on 2nd. A Swinhoe's Storm Petrel was once again seen at the Bank of Fortune, off Graciosa, on 31st; this area has almost guaranteed the species in recent years.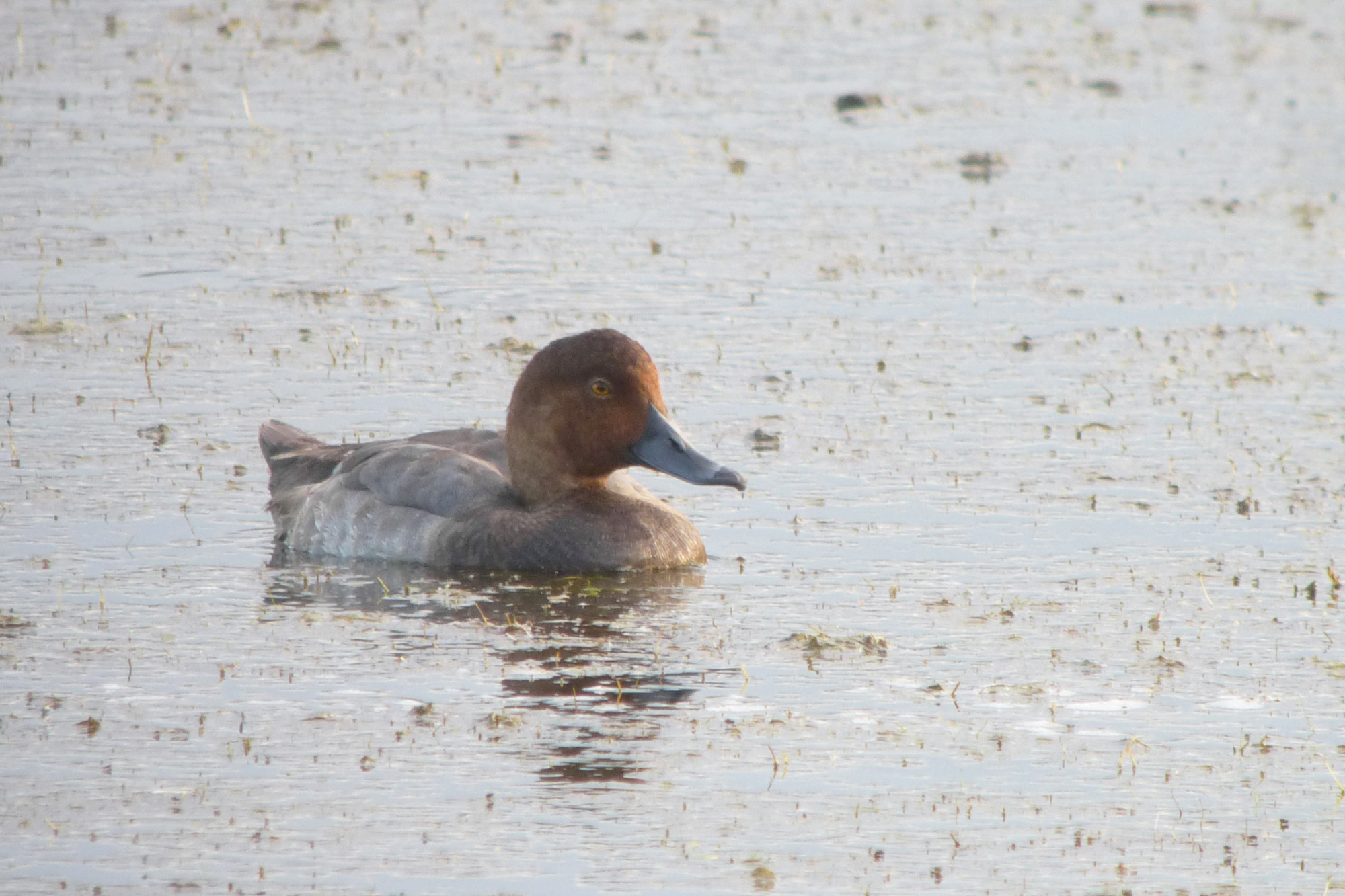 Redhead, Paul da Praia, Terceira, Azores (Pierre-André Crochet).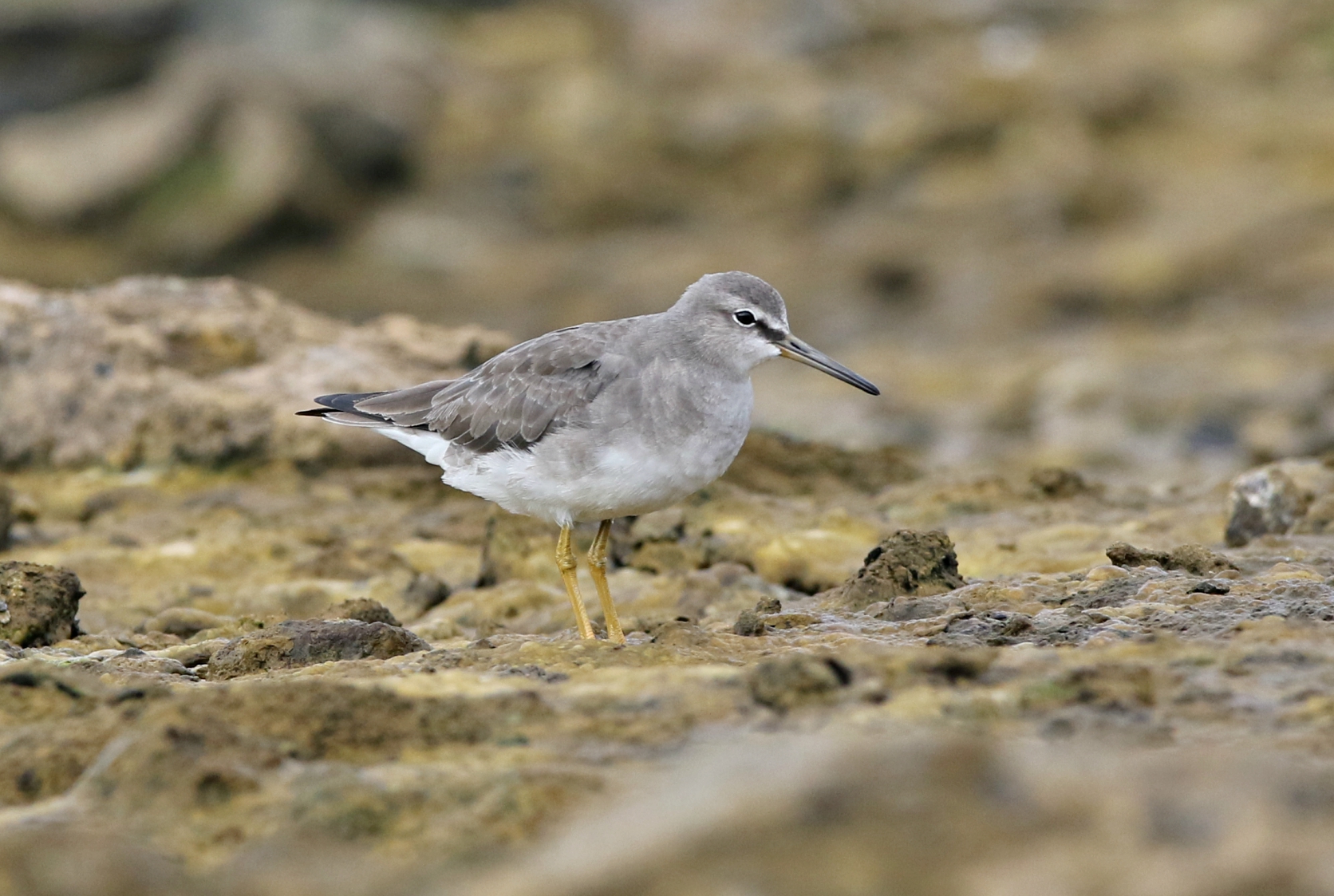 Grey-tailed Tattler, Cabo da Praia, Terceira, Azores (Richard Bonser).
Other records included the continuing Bateleur in Israel's Hula Valley, an adult Sharp-tailed Sandpiper at Lauwersmeer, Netherlands, from 31–2nd and the continuing Black-winged Kite at Overschild. A Pallas's Gull was seen on the Baltic coast of Germany.