With no sign of the American Horned Lark this week, the 'arrival' of a White-crowned Wheatear in a garden in suburban Scunthorpe, Lincs, on 1st was set to be by far and away the headline bird of the week, and perhaps even one of the year's star vagrants, given that it was a potential second for Britain, following the Suffolk bird of early June 1982.
However, the occurrence of an adult after chilly north-westerlies in north Lincolnshire, and in early December, hardly filled many twitchers with confidence that it might be a wild bird – particularly with proven escapes having occurred in the Netherlands in recent years. And so it was more out of hope rather than expectation that a good crowd assembled in Scunthorpe early on Saturday morning for a potential insurance tick. The bird obliged, albeit a little too well – happily showing to within feet, it wasn't long before a local came forward and admitted that the wheatear had escaped from his aviary.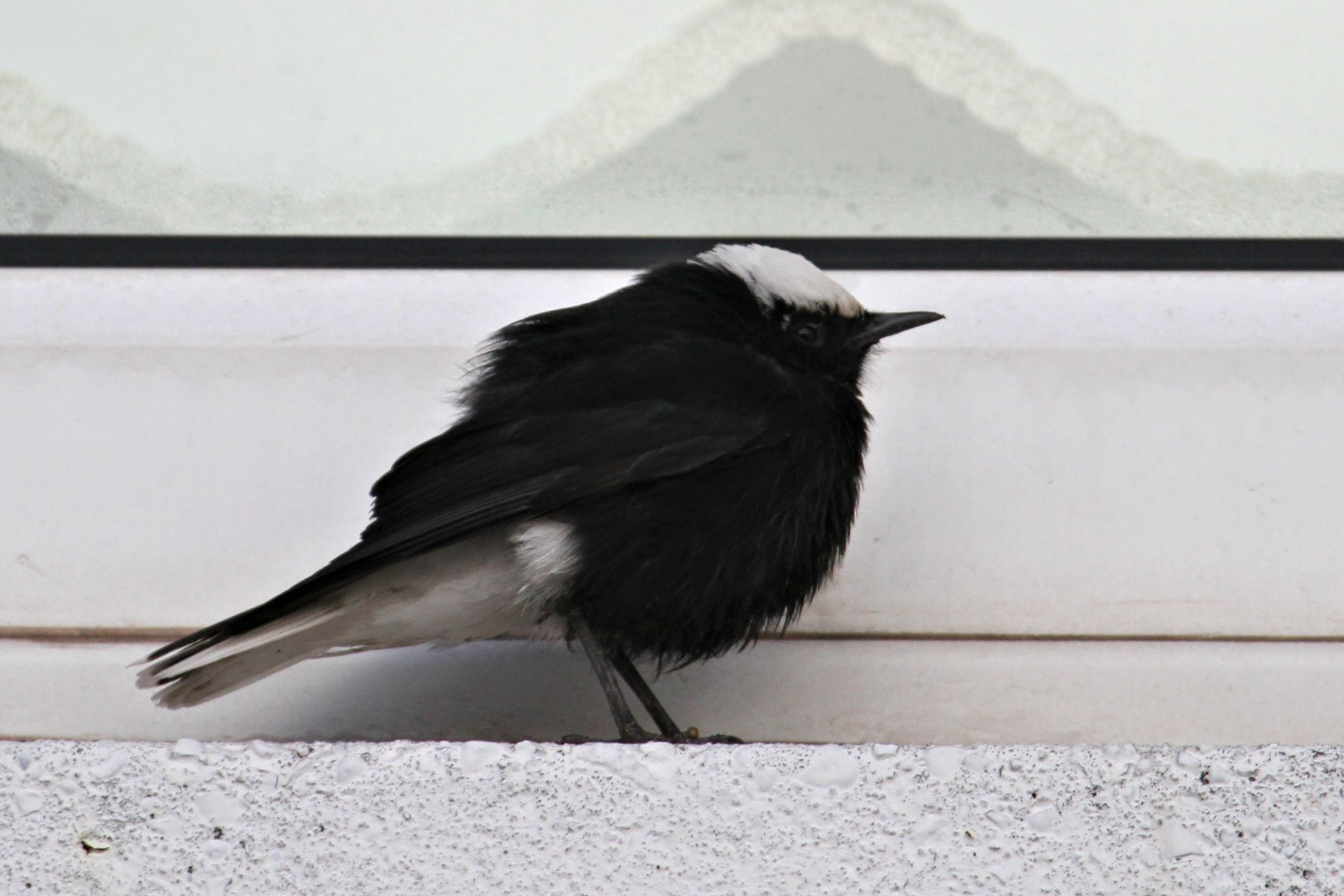 Escaped White-crowned Wheatear, Scunthorpe, Lincolnshire (Sam Viles).
Hours later, a member of the assembled crowd was able to recapture the bird by throwing his hat over it, and it was duly returned to its cage. The whole episode is mildly amusing, albeit likely irritating for some of those who made the journey to Lincolnshire, but above all it illustrates the extraordinary range of species that aviculturists are willing to keep. Indeed, subsequent discussion has revealed that a pink-ringed Black-eared Wheatear was seen in the Netherlands in late September – had that been unringed, like this White-crowned, it would surely have been accepted without question. Although the 'innocent until proven guilty' mantra probably best applies, it highlights the ongoing issue of escaped birds, even if the caged bird trade ban has dramatically reduced this.
It was otherwise a fairly quiet week around Britain and Ireland, with mega-rarity news limited to the two Pacific Divers still in their respective Cornish locations – off Pendower Beach and Penzance. A White-billed Diver passed Whitburn and later Seaton Sluice, Northumberland, on 29th, with another past North Ronaldsay, Orkney, that day. A new King Eider was found off Kilshanning, Co Kerry, on 3rd; the female also remained off Ynyslas, Ceredigion, and the drakes were still in Highland and Shetland. A pair of Surf Scoter was in Brandon Bay, Co Kerry, with a drake north of there at Gleninagh Quay, Co Clare. Two also remained off Porthpean, Cornwall, drakes were off two sites in Fife and the long-stayer remained in Lothian.
Green-winged Teal were at the Lancashire hot-spots of Martin Mere and Leighton Moss while others remained in Kent, Highland, North Uist and Co Antrim. An excellent crop of American Wigeon is currently on offer in Highland, with five in a relatively small area. One was still at Clachnaharry on 1st, while on 3rd no fewer than four were found: two were at Udale Bay and singles were at both Portmahomack and Tain. Just five Ring-necked Ducks were seen: four in Ireland comprised two females together at Lough Gill, Co Kerry, a drake at Lough Rea, Co Galway, and the female still at Cloonee Lakes, Co Kerry; and in England the drake was still alongside the Lesser Scaup at Dozmary Pool, Cornwall. Another Lesser Scaup was still at Rahasane Turlough, Co Galway. The drake Ferruginous Duck was still at Eyebrook Reservoir, Leics, all week, as were the two reintroduced birds at Dinton Pastures, Berks.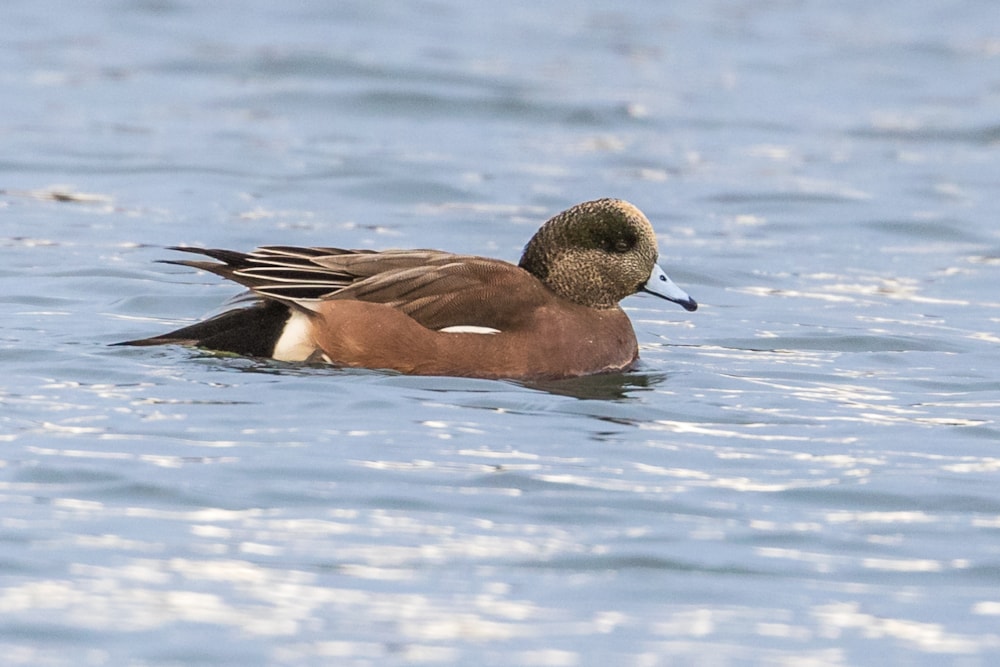 American Wigeon, Rutland Water, Leicestershire and Rutland (Ian Bollen).
At least one Richardson's Cackling Goose remained on Islay, as did a single Todd's Canada Goose. A Cackling Goose was at Drift Reservoir, Cornwall, from 29th. White-morph Snow Geese were at Collieston, Aberdeenshire, on 29th and still on Berneray, Outer Hebrides, on 1st. The only Black Brants this week were the regular adults at Ferrybridge, Dorset, and Cley, Norfolk.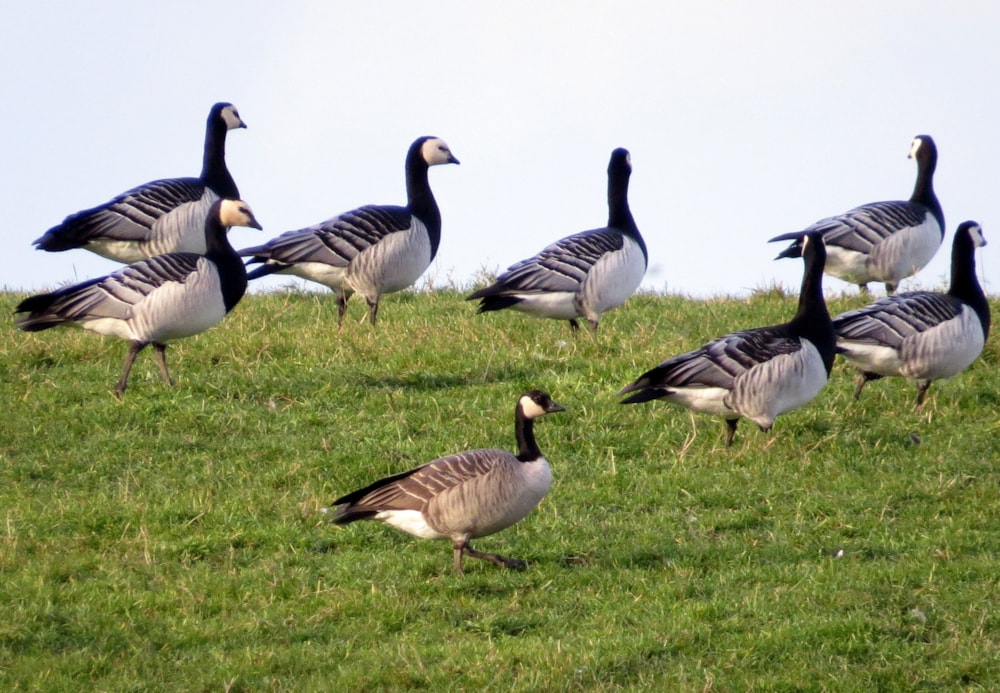 Richardson's Cackling Goose, Eorrabus, Islay, Argyll (John Nadin).
A Glossy Ibis called in at Wheldrake Ings, North Yorks, for the day on 3rd, while another remained at Kingsmill Lake, Cornwall, on 29th and the resident Somerset Levels bird was at Sharpham to 4th. The latter site also hosted up to 30 Western Cattle Egrets on 5th, with other notable counts including five at Abbotsbury, Dorset, and threes at St Erth, Cornwall, and Leighton Moss, Lancs.
The Rough-legged Buzzard remained on show at Sheppey, Kent, with another over Dungeness and Lade on 1st. A juvenile was at Bigby, Lincs, on 3rd. A Snowy Owl was photographed on Shipman Head Down, Bryher, Scilly, on 30th but couldn't be relocated subsequently.
A Bonaparte's Gull was a brief visitor to Lulworth Cove, Dorset, on 1st and Cornwall boasted two new Ring-billed Gulls this week: an adult on the Hayle Estuary and a second-winter at Trethewey, both on 1st. Additionally, the adult was back roosting at Llys-y-Fran Reservoir, Pembs, on 3rd. Glaucous Gull numbers were a little down at around 25 this week, with Iceland Gull numbers very similar. The Forster's Tern continued to commute between various sites around Galway Bay.
Dorset's Stilt Sandpiper lingered on the lagoon at Brownsea Island all week, the county also holding onto the Lesser Yellowlegs at Lodmoor. The opening day of December produced a new Lesser Yellowlegs at Kilnsea, East Yorks, which lingered thereafter. Two Long-billed Dowitchers remaiend at Oare Marshes, Kent, to 1st, with one thereafter and another still at Tacumshin, Co Wexford, where there was also a new White-rumped Sandpiper on 1st. The juvenile Red-necked Phalarope remained at Covenham Reservoir, Lincs, to at least 3rd.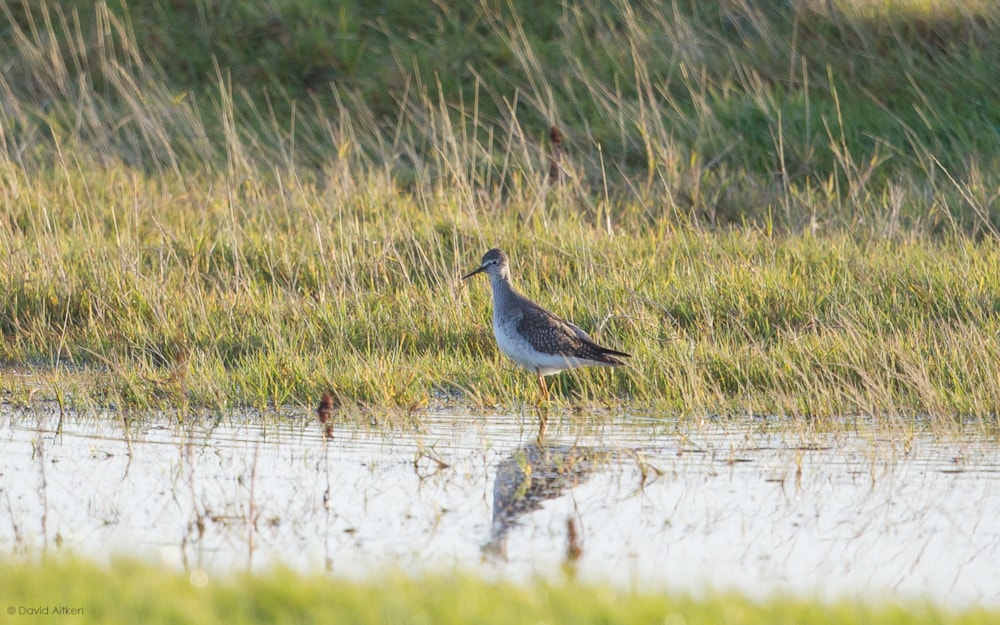 Lesser Yellowlegs, Kilnsea, East Yorkshire (David Aitken).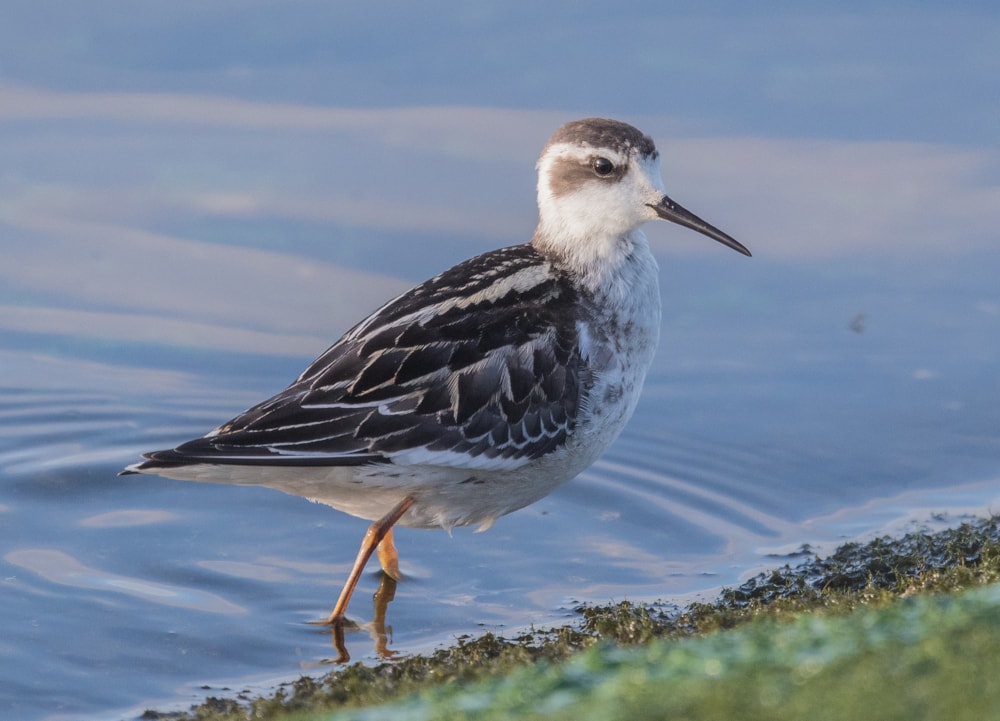 Red-necked Phalarope, Covenham Reservoir, Lincolnshire (Graeham Mounteney).
Content continues after advertisements
It's a shame that the Siberian Stonechat at Halstow Marshes, Kent, has chosen to occupy private land, as it was still showing well there on 3rd. On the other hand, a male Desert Wheatear at Eccles, Norfolk, could be viewable from public rights of way and was on show from 2-4th. In Devon, the Italian Sparrow (or imposter) was still frequenting gardens in East Budleigh.
The invasion of Parrot Crossbills continued with another new flock found – this time on the Derbyshire-South Yorkshire border, where up to six were at Howden Reservoir. Up to 40 were still on show at Santon Warren, Norfolk, during the week, with the flock of 16 at Wishmoor Bottom, Berks, also making forays into neighbouring Surrey throughout.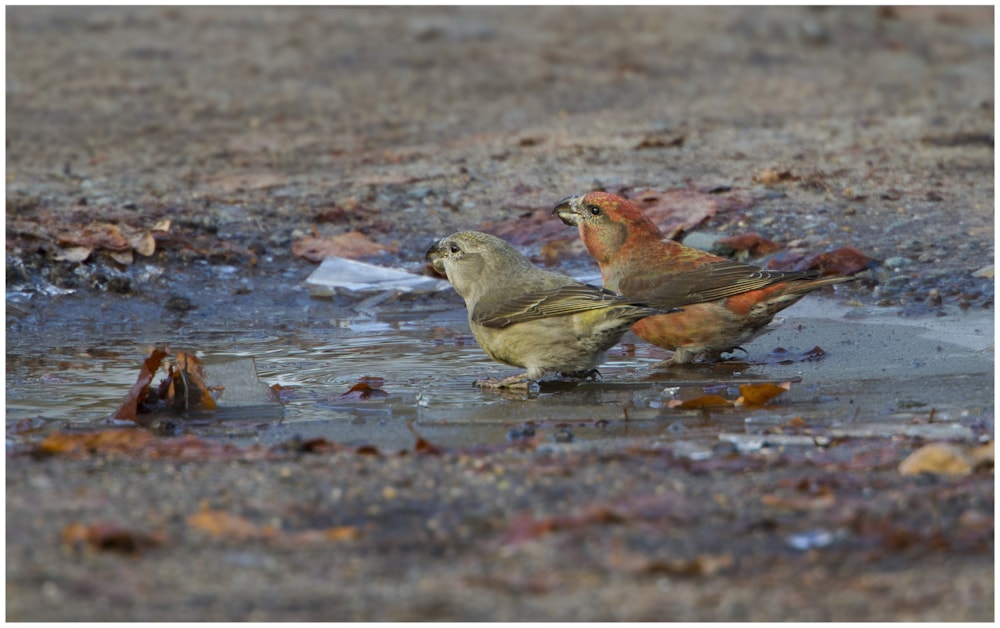 Parrot Crossbill, Santon Warren, Norfolk (Gary Watson).
The Coues's Arctic Redpoll performed well at Hazlewood Common, Suffolk, throughout the week and another was found at Eccles, Norfolk, from 2nd – with a notable influx taking place on the continent, no doubt more of these charming finches will be found in the coming weeks.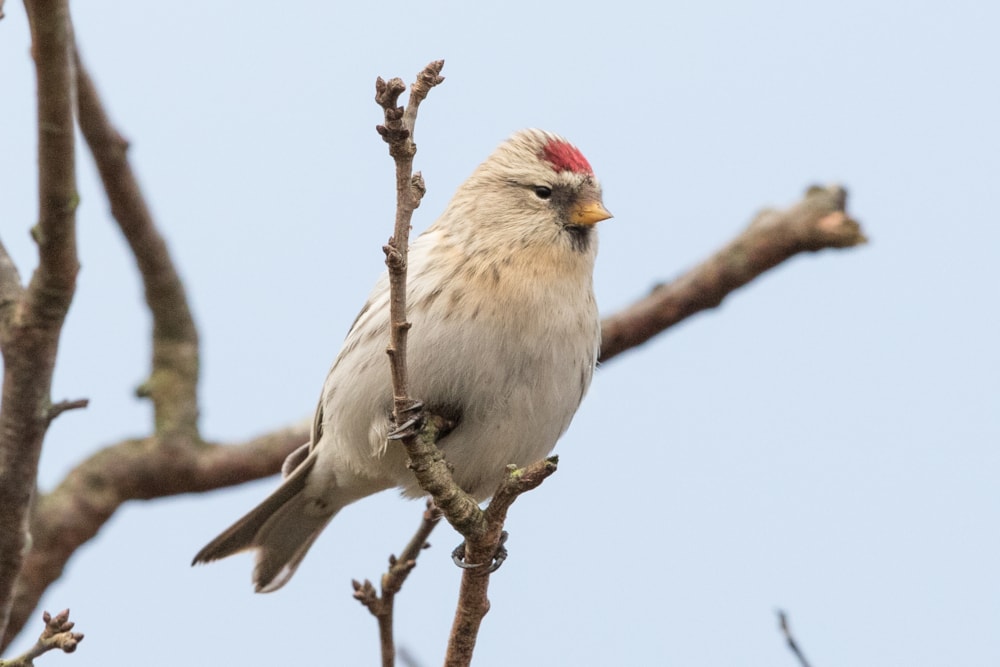 Coues' Arctic Redpoll, Hazlewood Common, Suffolk (Paul Ward).
Also in Suffolk, the Richard's Pipit was seen at Chelmondiston throughout the week, another was still at Thornwick Bay, East Yorks, and a third remained on private land near Mancetter, Warks, early on. A late Red-breasted Flycatcher was west of Polgigga, Cornwall, on 30-1st and a Wryneck was nearby in Newlyn on 2nd. No fewer than four Rosy Starlings were discovered: first-winters at St Florence, Pembs, on 30th, Morston, Norfolk, on 1st, Easington, East Yorks, from 3rd and Mullion, Cornwall, on 4th.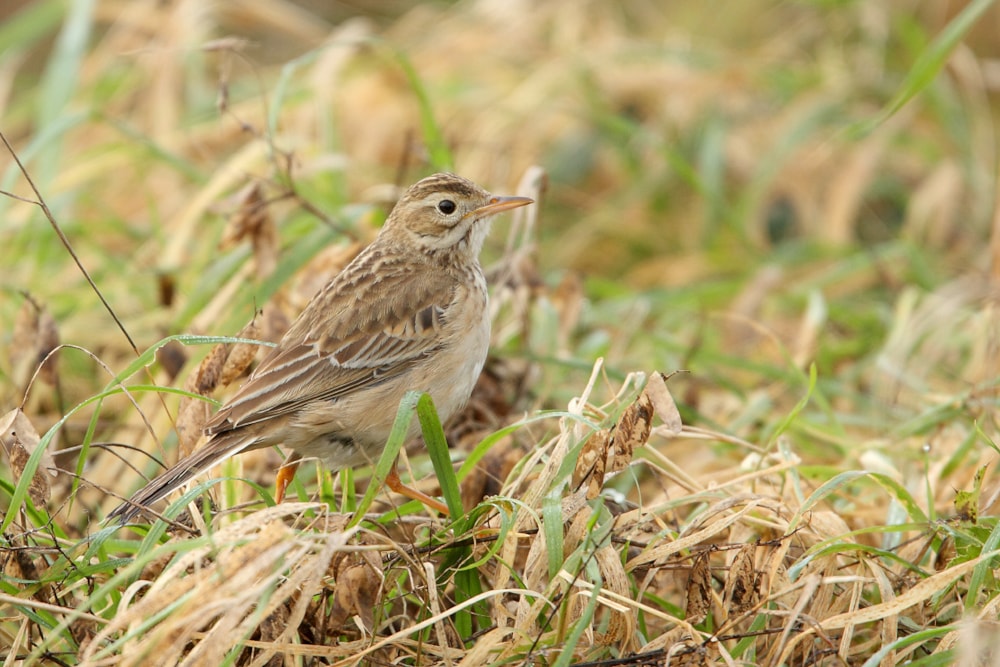 Richard's Pipit, Chelmondiston, Suffolk (Chris Mayne).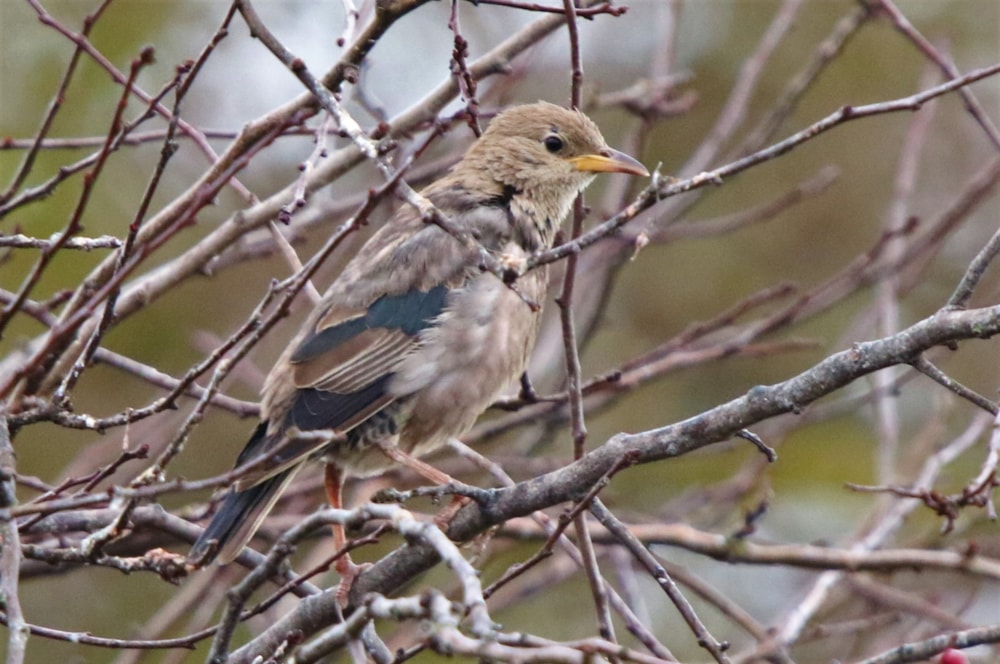 Rosy Starling, Easington, East Yorkshire (Gary Hobson).
The Barred Warbler was again showing daily at Titchfield Haven, Hants, from 3rd and a Little Bunting remained at Old Lizard Head, Cornwall, on 2nd. Another was in the county at Nanjizal from 2nd.
Other bits and bobs included a confiding extralimital Chough at Heysham, Lancs, throughout the week and Shore Larks on show in Northumberland, Cleveland, East Yorkshire, Lincolnshire, Norfolk and Essex, with a peak of seven at Saltfleetby, Lincs, and six at Happisburgh, Norfolk. Hawfinches remain widespread across England and Wales, although there seems to have been a decline in report rate in northern areas. Still, over 300 reports of the species were amassed over the seven days.

Chough, Heysham, Lancashire (Geoffrey Pain).
Western Palearctic news
Clear highlight of the week was the arrival of two separate Dwarf Bitterns on Fuerteventura, Canary Islands. The first, a sub-adult, was in a small valley south-east of Tesjuate from 1st onwards and the second, a fresh juvenile, was photographed on waste ground in the middle of Corralejo on 5th. Two Allen's Gallinules were also reported from the former site in late November.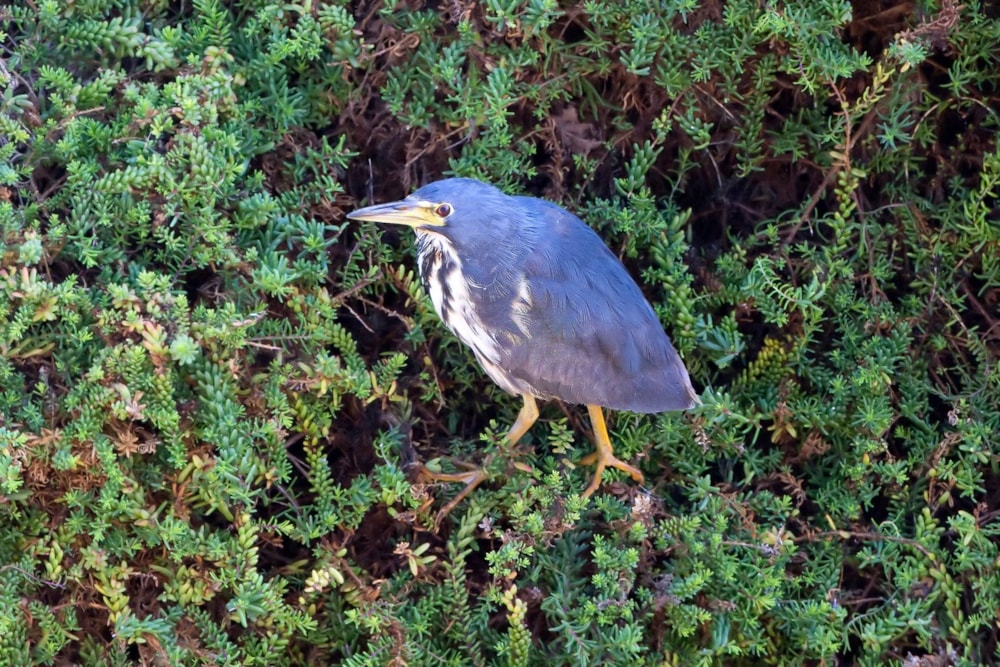 Dwarf Bittern, Tesjuate, Fuerteventura (Daniel Mauras).
News from Cape Verde concerned a Hudsonian Whimbrel at Praia, Santiago, on 4th – just the third for the island. In Kuwait, the Grey-throated Martin remained alongside up to three Pale Martins at Jahra Pools.
In the Azores, Snowy Egrets remained on Terceira and Faial early in the week, with the Redhead still at Paul da Praia, Terceira, on 3rd. At least one Eastern Black Redstart was seen in the Netherlands, with a bird in Friesland on 1st and it or another on Texel from 4th. A Lesser Flamingo was in western Turkey, at the Gediz Delta, on 4th, and the long-staying Bateleur was back at Beit Nir, Israel, on 29th.