In a spring that's never really reached lift off, 31 May threatened to breathe new life into a few weary legs and spluttery car engines. A first-summer male Myrtle Warbler was discovered on Ramsey Island, Pembrokeshire, with news of a possible Cretzschmar's Bunting breaking from Minsmere RSPB, Suffolk, some 30 minutes later.
With the Setophaga continuing to show well for the remainder of the day, the story with the Cretzschmar's was more contentious. With no sign of the briefly seen individual for several hours by early afternoon, it was relocated mid-evening and proclaimed as an Ortolan Bunting. The story wasn't to end there, however, as a series of remarkable photographs later emerged revealing an undisputable female Cretzschmar's. Neither gave themselves up the following day, though, with the Myrtle Warbler only being seen briefly before the first boats arrived.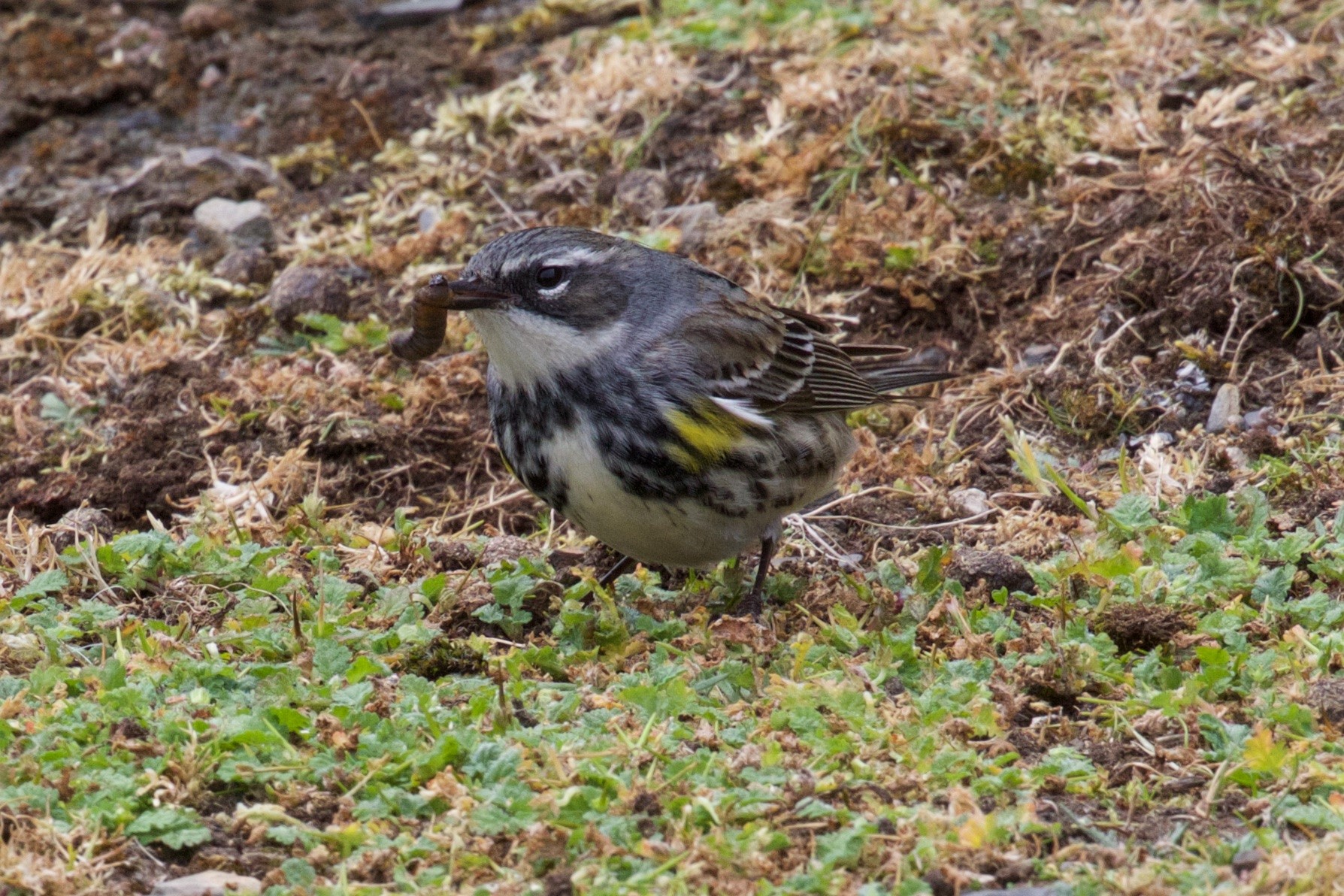 Myrtle Warbler, Ramsey Island, Pembrokeshire (Pete Ramsey).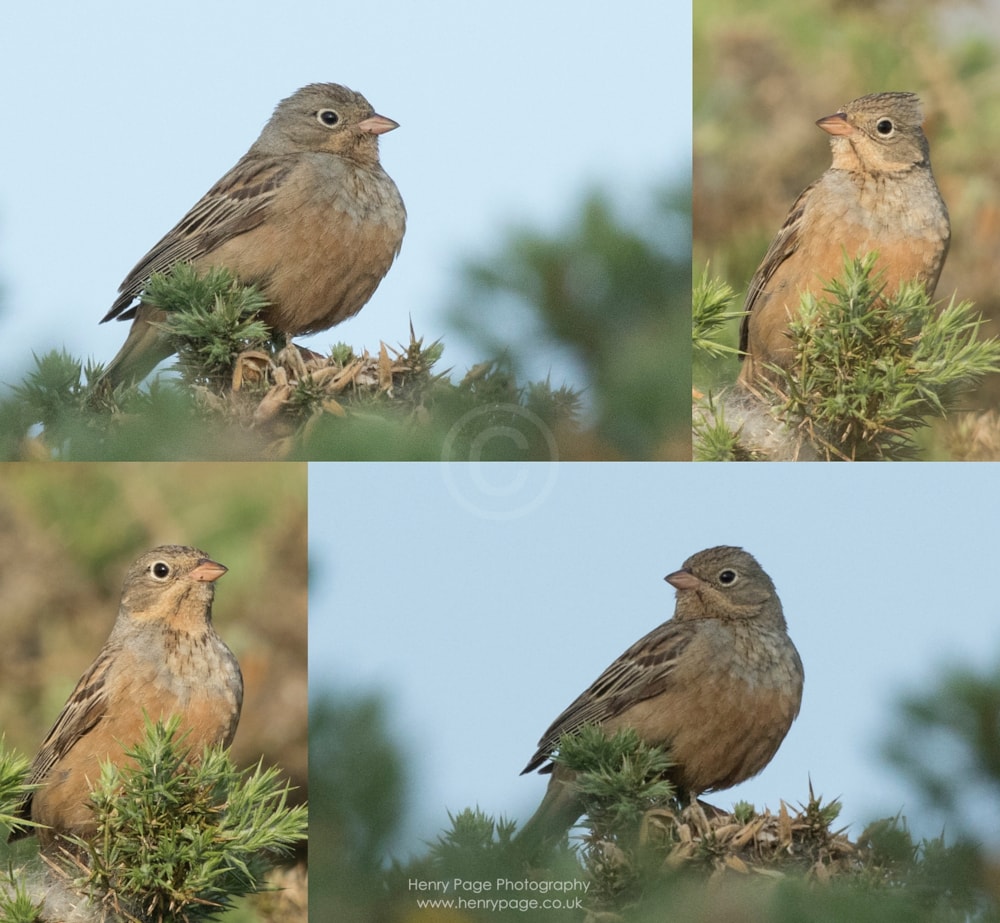 Cretzschmar's Bunting, Minsmere RSPB, Suffolk (Henry Page).
Now a third-summer bird (or is it still a first-winter?), the wayfaring American Royal Tern made a reappearance in Cornwall at Hayle Estuary on 3rd, although this Cornish first only remained in situ for a couple of hours. Restarting its grand tour and adding a sixth county to its schedule, it was last reported on Guernsey on 26th April, with the previous sighting in British waters back on Boxing Day on Scilly. Having now been present in and around the English Channel for over two years, time will tell where its next potential appearance may be …
A Great Knot discovered as it flew in off the sea at Skaw, Unst, on 30th, was the best of this week's wader action. This stunning summer-plumaged adult marked a fantastic find and remained in place as I type this, and has been showing remarkably well on the small beach of this distant Shetland isle.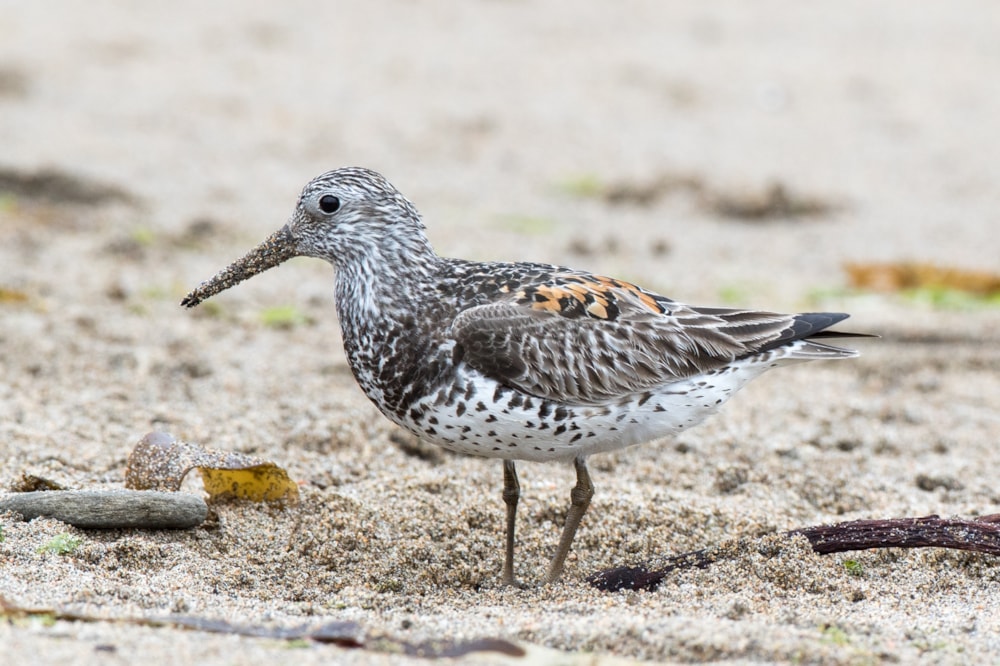 Great Knot, Skaw, Unst, Shetland (Mick Kemp).
One day wonders appeared to be the common theme this past week, however, and so it continued with a Calandra Lark discovered on the wader-filled machair at Knockintorran late into the evening of 3rd. With photos sealing the bird's place in the record books, it was nowhere to be found for any intrepid twitchers on the morning of 4th.
Adding further spice of Iberian flavour to the week's proceedings was a male Sardinian Warbler, discovered singing in the plantation at Skaw, Whalsay on 1st, where it remained until the end of the week. A gorgeous European Roller, discovered early evening on 2nd at Crimsworth Dene, West Yorkshire, showed well for the remainder of the day. Despite a no show to all prospective birders on 3rd, it was reported again to the farmer's wife.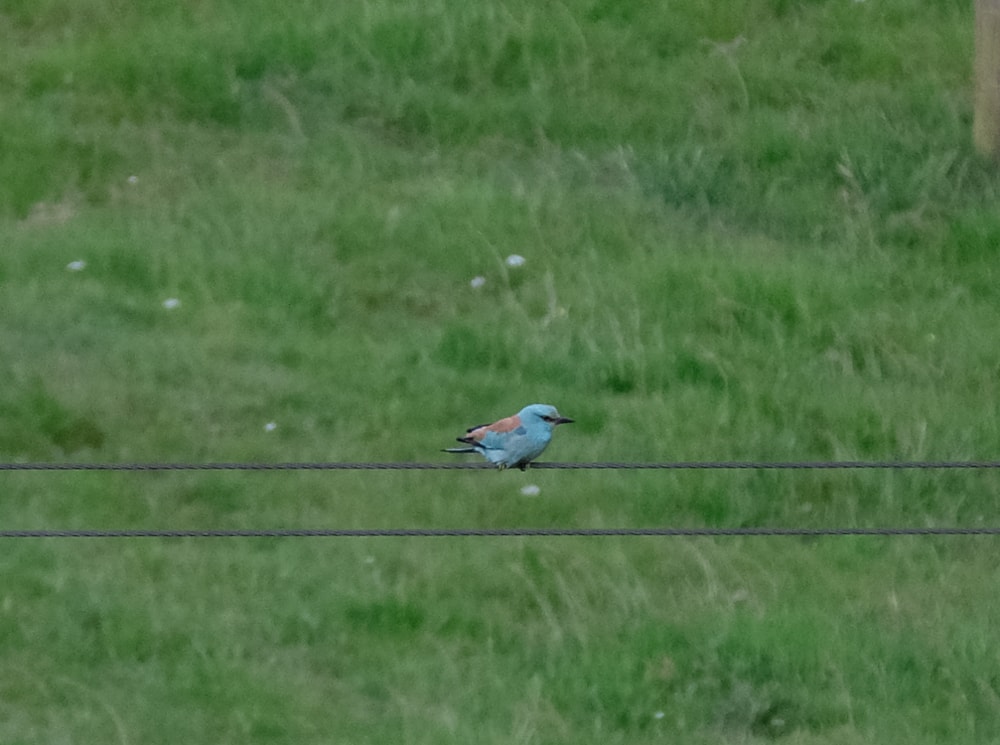 European Roller, Crimsworth Dean, West Yorkshire (David Franz).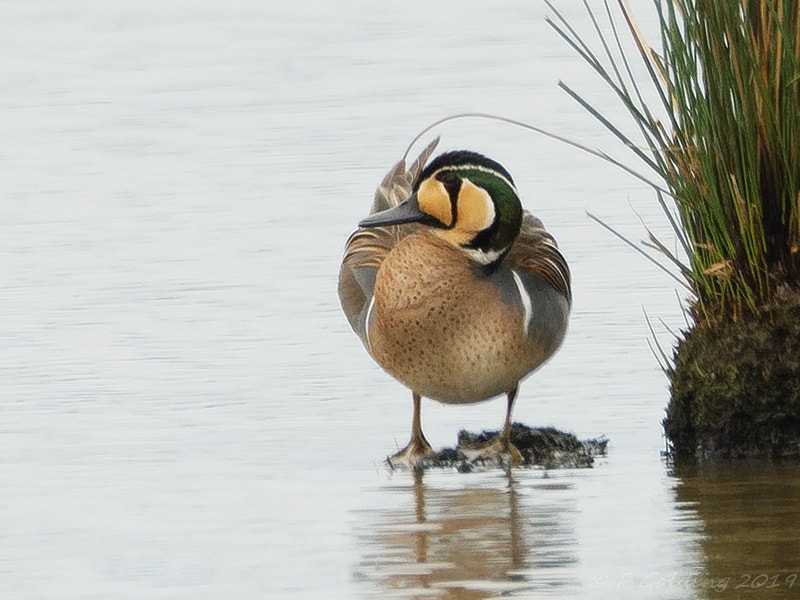 Baikal Teal, Druridge Pools, Northumberland (Frank Golding).
An ever present in the weekly writeups for the past few months, the drake Baikal Teal was still present and displaying to his drake Eurasian Wigeon partner on 29th. Remaining here until the 1st, it was – remarkably – relocated over 326 km away at Skinflats Lagoons near Falkirk, Forth, on 2nd; a first for Scotland, no less. Now free of his carriers, the lone ranger then made his way 158 km back south on 3rd to the Northumberland Druridge Bay complex, where he merrily remained as we went to press.
There wasn't a long list of new rarities during the past week, but the diversity wasn't bad. Before settling down on some upland bog in Scandinavia or Russia, a Broad-billed Sandpiper performed a short tour of Suffolk after it was found at Minsmere RSPB on 1st, later dropping in at Hollesley Marshes before settling down at Orford. There it stayed, predominantly on the Alde Estuary, until 4th. Others were at Ythan Estuary, Aberdeens, and Beacon Ponds, East Yorks.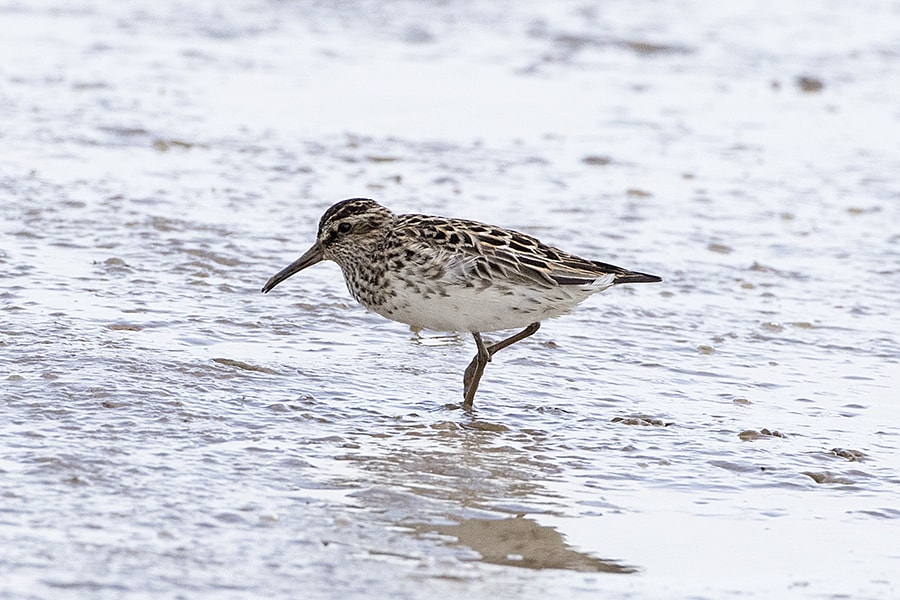 Broad-billed Sandpiper, Orford, Suffolk (Andrew Moon).
Also in the rare wader department, a new Lesser Yellowlegs was in Co Down at Castle Espie WWT on 30th, with the Shetland bird still at Scatness on 29th. Back at Ythan Estuary, a Semipalmated Sandpiper was all-too-brief on Saturday evening. Four Bonaparte's Gulls was a good haul – Camarthen, Devon, Co Mayo and – most surprisingly – Derbyshire all held first-summer birds. Meanwhile there were three reports of Gull-billed Tern, including a noteworthy find in Hants at Pennington Marshes and others past Sheringham, Norfolk, and briefly at Smerwick Harbour, Co Kerry.
An arrival of Little Bitterns wasn't too surprising given the time of year, though the appearance of a female on Foula, Shetland, from 2nd was eyebrow-raising. Others were at Lodmoor RSPB, Dorset, on 1st and at North Thoresby Lincs on 4th. The Squacco Heron at Testwood Lakes, Hants, inadvertently photographed by an unknowing observer on 2nd, may have been the same individual at Titchfield Haven the previous week. The Lundy bird was last seen on 31st. The only Black Stork was at Loch of Strathbeg RSPB, Aberdeens, on 4th.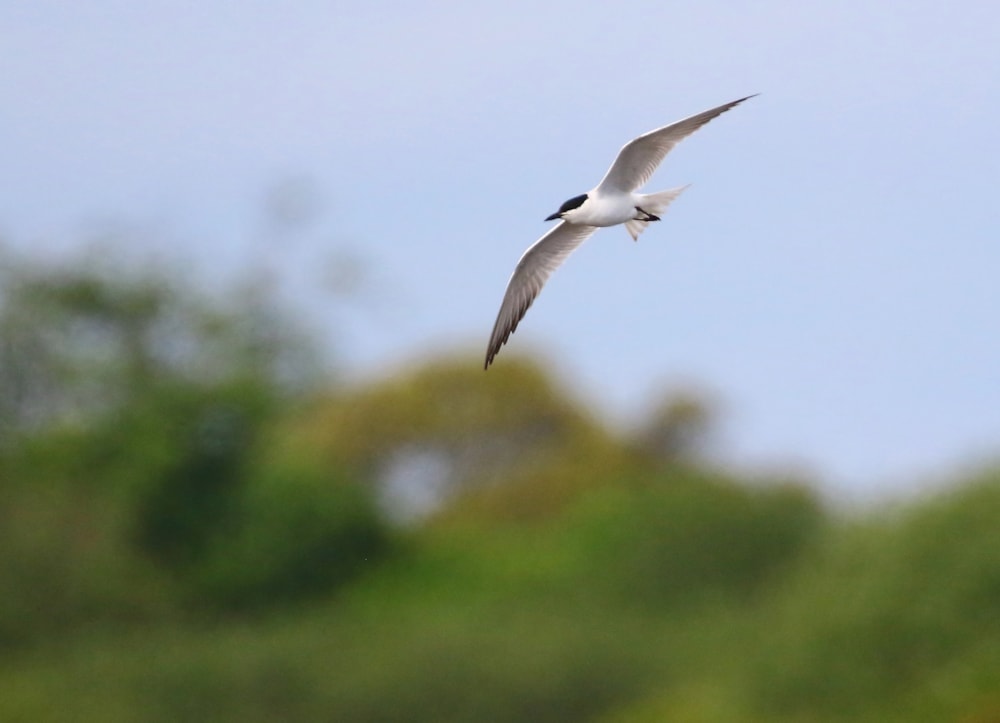 Gull-billed Tern, Pennington Marshes, Hampshire (Lee Fuller).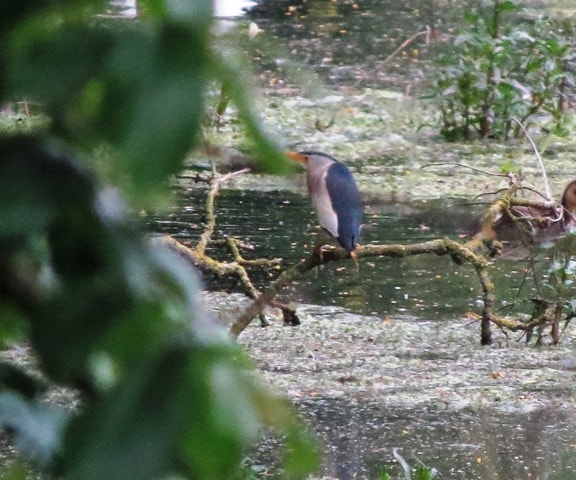 Little Bittern, North Thoresby, Lincolnshire (Nige Lound).
Six Iberian Chiffchaffs were reported, while only three Savi's Warblers were heard, with all records of the latter species involving long-stayers. Great Reed Warblers continued in West Yorks and Cleveland, while a new bird was on St Mary's, Scilly. Shetland hosted both the sole Thrush Nightingale and Rustic Bunting of the week, at Fair Isle and Skaw, Unst, respectively, though a Rustic or Little Bunting flew over Spurn on 30th.
Content continues after advertisements
The regular American Black Duck, Blue-winged Teal, Lesser Scaup and King Eider drakes were all present and correct in Scotland, as was the Pied-billed Grebe at Loch Feorlin. The Dorset Ring-necked Duck continued at Radipole Lake RSPB, Meanwhile one opportunistic birder made the most of taking his dog for a walk when he found a drake a Fisher's Green NR, Essex, on 2nd; a noteworthy record for the London area. In Ireland, the American Wigeon continued in Co Clare.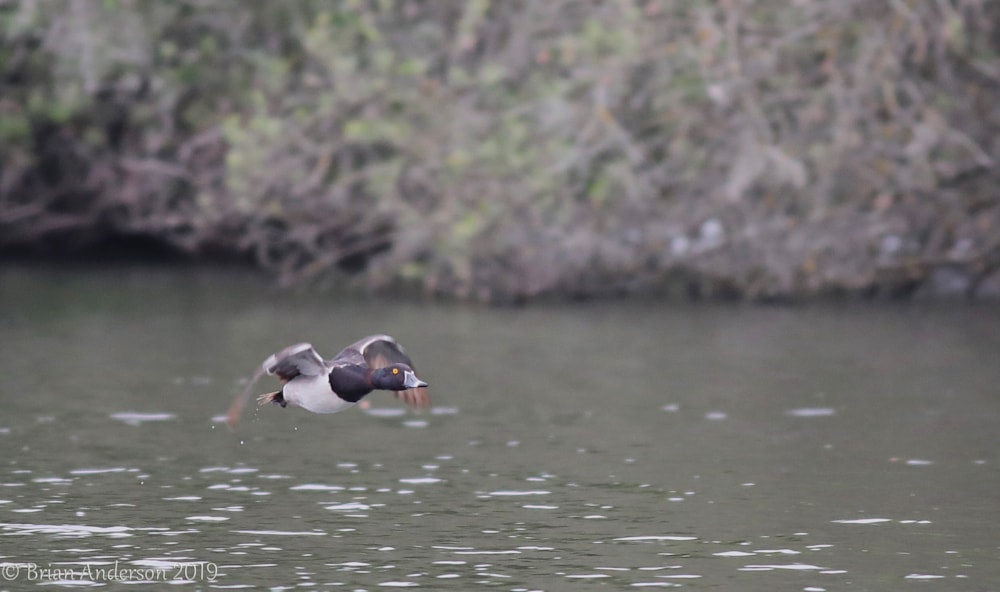 Ring-necked Duck, Fisher's Green NR, Essex (Brian Anderson).
No fewer than seven Rosy Starlings were logged with a typical East coast bias, though one was found as far west as Co Kerry. Continuing the poor spring for Red-backed Shrike, just two were reported, and one of those was late news of a male at Staveley Sewage Farm, Derbyshire, on 14 May. The other, a female, was on St Mary's. The unseasonal Great Grey Shrike remained in Cambs, while a sole Woodchat Shrike was at Portland, Dorset.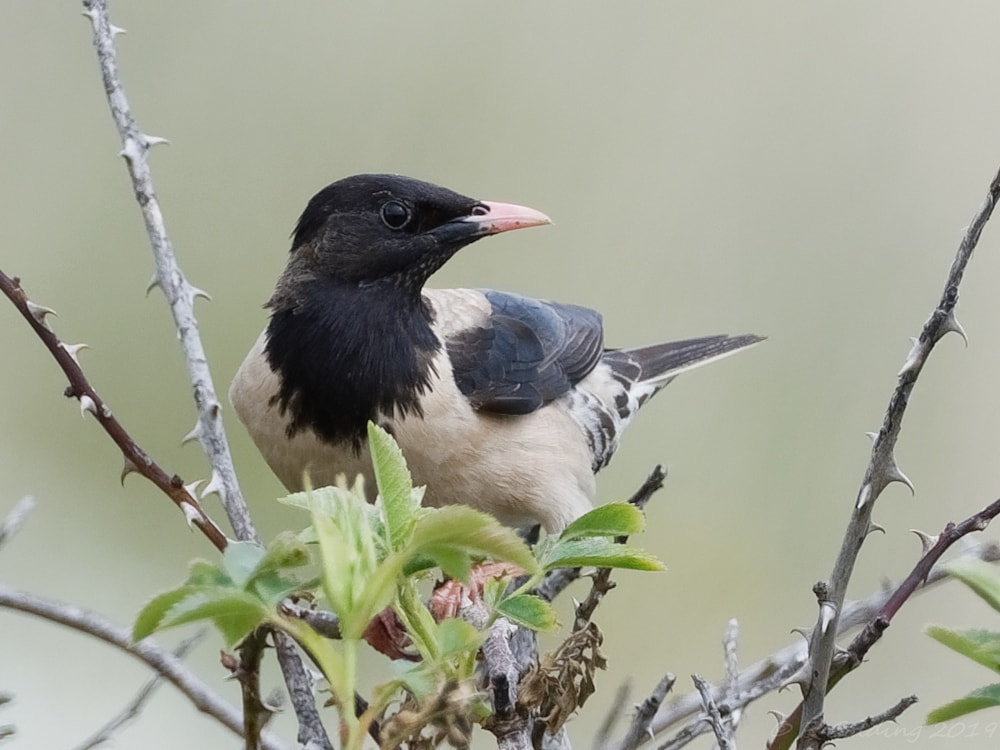 Rosy Starling, South Gare, Cleveland (Frank Golding).
There were two records of both European Bee-eater and Red-rumped Swallow, four Golden Orioles, five Eurasian Hoopoes and just the one Alpine Swift. Greater Short-toed Larks were at opposite ends of our isles, present on St Mary's and Papa Westray, Orkney, respectively. The singing European Serin continued in Kent, with another in Norfolk on 29th. Another decent spread of Common Rosefinches saw birds reported at nine sites.
Foula hosted two Blyth's Reed Warblers on 29th. Shetland also boasted the two Icterine Warblers of the week, as well as one of the two Melodious Warblers, with the other on St Mary's. Greenish Warblers were in Cornwall and Pembrokeshire, the latter trapped and ringed on Skokholm. The only two Red-spotted Bluethroats were one-day birds on 29th.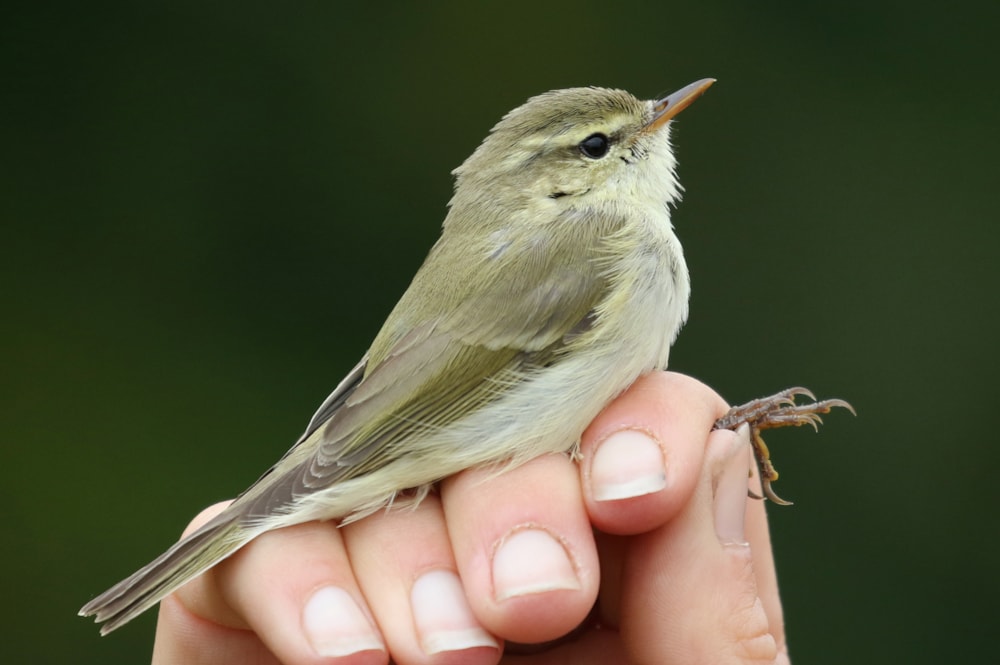 Greenish Warbler, Skokholm, Pembrokeshire (Richard Brown).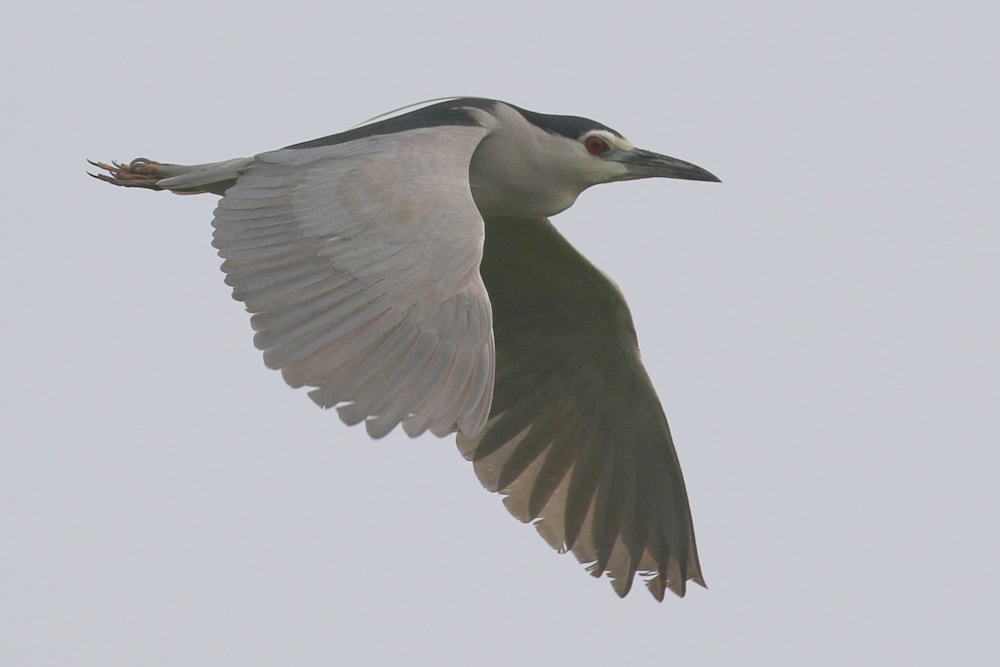 Black-crowned Night Heron, Skokholm, Pembrokeshire (Richard Brown).
A Black Kite was at Reculver, Kent, on 30th, while the only Red-footed Falcons were long-stayers on St Mary's and at Cahore Marsh, Co Wexford. Minimal Montagu's Harrier news concerned a possible male on the Isle of Wight on 4th. The most impressive Black-crowned Night Heron record involved two adults and a juvenile that were seen in flight over Skokholm, Pembrokeshire – the first record for the island.
All of your favourite Purple Herons, Western Cattle Egrets and Glossy Ibis remained at their usual haunts across our isles. A White Stork flew over Saddington Reservoir, Leicestershire, on 30th. It's been a good few weeks for Temminck's Stint, and the past week continued that form with six sites recording the species. The sole White-winged Tern was in Co Kerry.
Western Palearctic
A Swinhoe's Storm Petrel trapped and ringed at Ilhéu de Cima on Cape Verde on 29th was the archipelago's first, and continues the species intriguing story in the Western Palearctic. A Lesser Short-toed Lark on the beach at Hel, Poland, was a devilishly fine record and a national first, while a male Sardinian Warbler trapped and ringed by a member of the BirdGuides staff at Landsort, Öja, was the tenth Swedish record. A Collared Pratincole at Chobot, Poland, on 1st was the thirteenth record for Poland.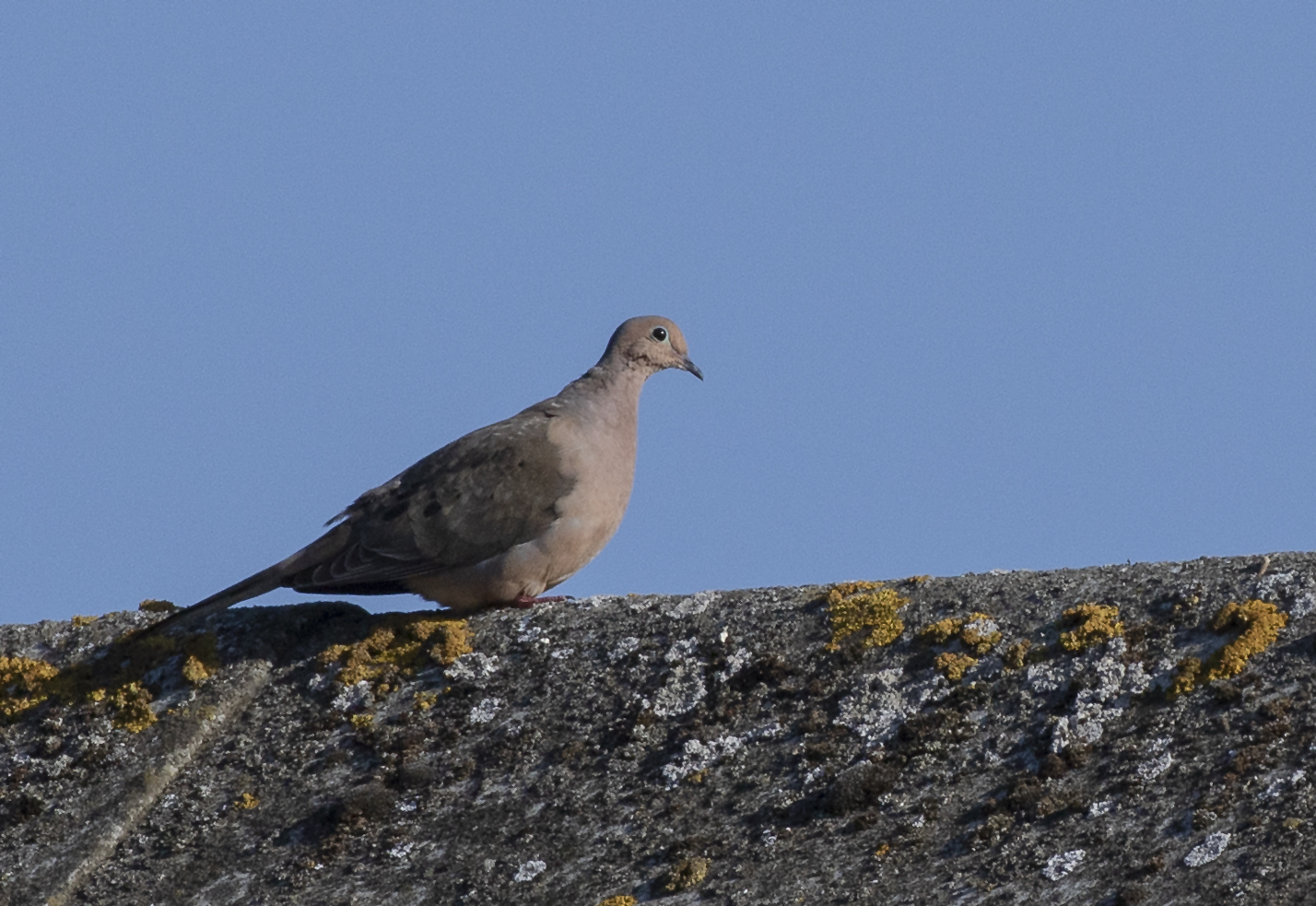 Mourning Dove, Gåssten, Sweden (Niklas Aronsson).
The three first-summer Great White Pelicans remained in France at Réserve Naturelle de l'Étang des Landes throughout. Could they be tempted to fly north, I wonder? Elsewhere in France, a male Black-headed Bunting was photographed at Reillanne on 1st.
In the Netherlands, the now infamous Nutcracker remained in the town of Wageningen until 3rd. The Pied Crow (a firm favourite of one of the authors of this review) remained at Leens, Groningen until 30th, moving north to the island of Schiermonnikoog on 31st. Another British expat, the North Ronaldsay Mourning Dove, remained at Gåssten, Sweden, until 30th, while a remarkable count of 6,850 Long-tailed Skuas passed Hamningberg, Norway, that evening. A Sykes's Warbler was at Nidingen, Sweden, on 4th.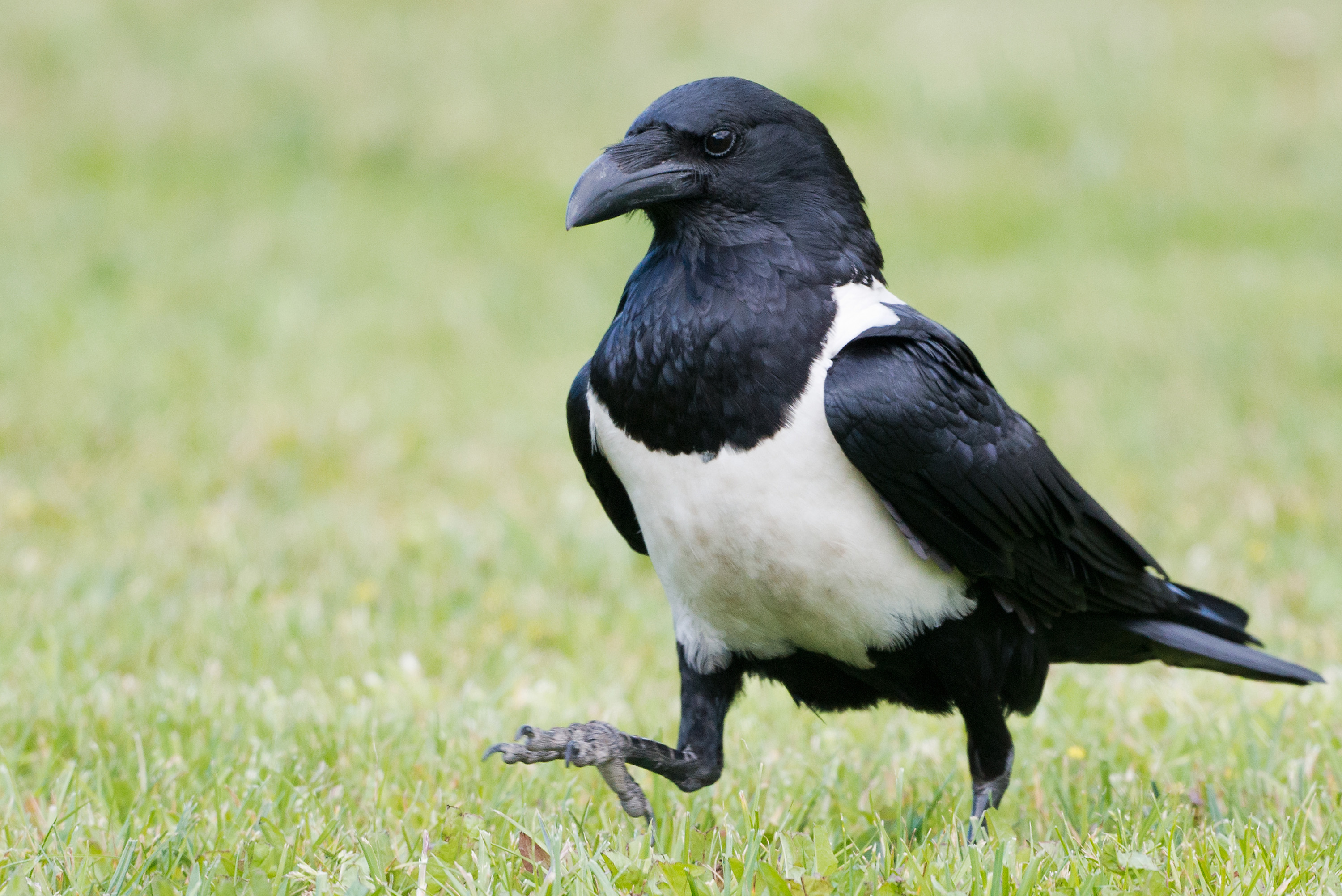 Pied Crow, Leens, Groningen (Arnoud B Van Den Berg).
A Long-toed Stint in the Seewinkle National Park near Vienna, Austria, forms a remarkable national first and one that would be roundly welcomed again over here. An Eastern Imperial Eagle was photographed in the province of Brandenburg, Germany, on 29th, where it remained until 1st. Elsewhere in the country was a Paddyfield Warbler on Heligoland on 2nd. In Israel, two Crested Honey Buzzards remained at IBRCE near Eilat on 30th, while an adult Pygmy Cormorant briefly graced De Kuifeend, Belgium on 1st.
Rare terns were the best of the Spanish offering this week: two Lesser Crested Terns were at Conil de la Frontera, Andalucia, on 1st, while three Elegant Terns remained at Marjal dels Moros, Valencia, on 31st.