The west coast of Ireland scored an impressive North American double-act to round off the autumn, with a Mourning Dove in Co Kerry right at the start of the week topped off by a Hermit Thrush at Mizen Head, Co Cork, on 3rd. Although Ireland has hosted a Mourning Dove fairly recently – at Doonloughan, Co Galway, from 12-17 November 2018 – it is just the nation's fourth. There are only two previous Hermit Thrush records too, after other October records from Co Cork (at Galley Head in 1998 and Cape Clear in 2006). Unfortunately for Irish birders, a nationwide lockdown remains in place until 1 December.
MEGA!

MOURNING DOVE @ undisclosed location in Kerry, details withheld due Covid -19 travel restrictions. pic.twitter.com/xjhYhpf01A

— Kerry Bird News (@KerryBirdNews) October 28, 2020
The island of Islay, Argyll, scored a brief first-winter Black-headed Bunting with Chaffinches at Loch Gruinart RSPB on 28th. An awesome find in any month, one on the west coast of Scotland in strong westerlies at the end of October is not to be taken lightly. It is the island's third record and the first since 1993, when a male spent 27 days at Bruichladdich from 7 June.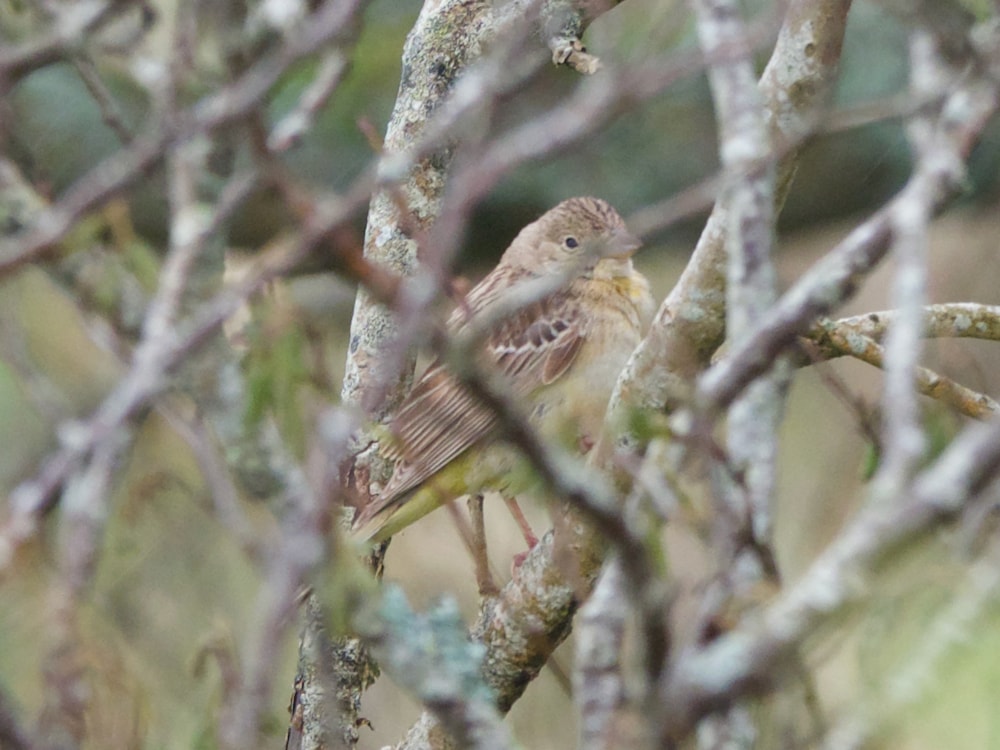 Black-headed Bunting, Loch Gruinart RSPB, Islay, Argyll (Dan Brown).
Back in Co Cork, a possible pale-morph Trindade Petrel flew west past Ballycotton on the morning of 29th. Recorded definitively on 15 previous occasions in the Western Palearctic, all but three of these hail from the Azores, in the middle of the Atlantic Ocean. The species is a regular feature off the east coast of the USA, too, while the species was also claimed past Porthgwarra in July 2018. Elsewhere, a Fea's-type petrel flew past Mousehole, Cornwall, on 31st. A possible adult Brown Booby headed south past Southwold, Suffolk, the following day, although it wasn't to be relocated along the coast.
Shetland scored a late American Buff-bellied Pipit on Fair Isle on 28th. On the Mainland, East Burrafirth's first-winter Blackpoll Warbler was last reported on 29th. On Scilly, the St Agnes Red-eyed Vireo was last reported on 28th.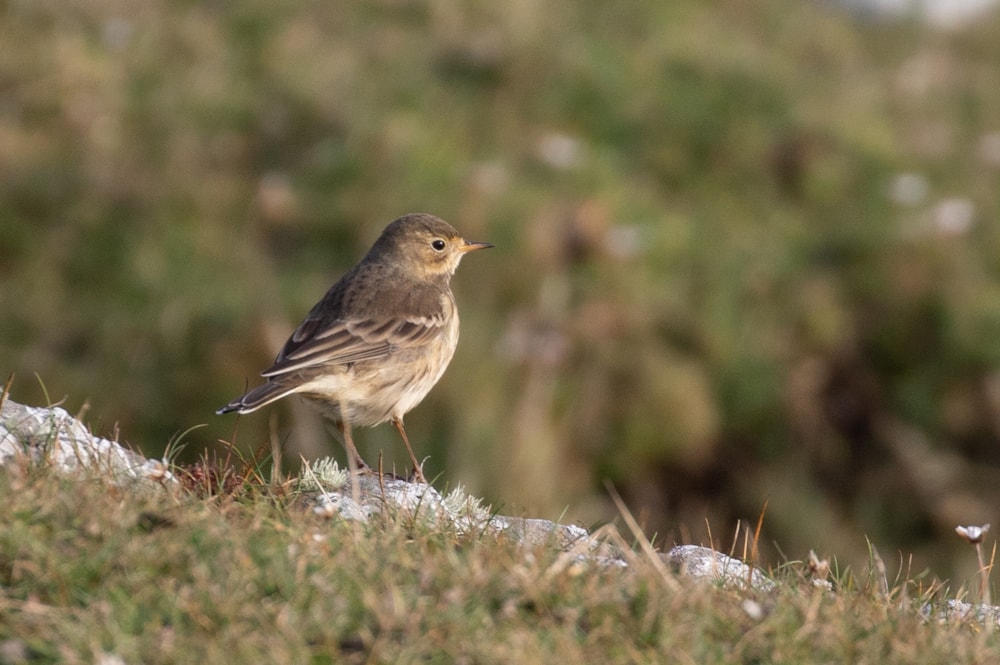 Buff-bellied Pipit, Fair Isle, Shetland (Daniel Gornall).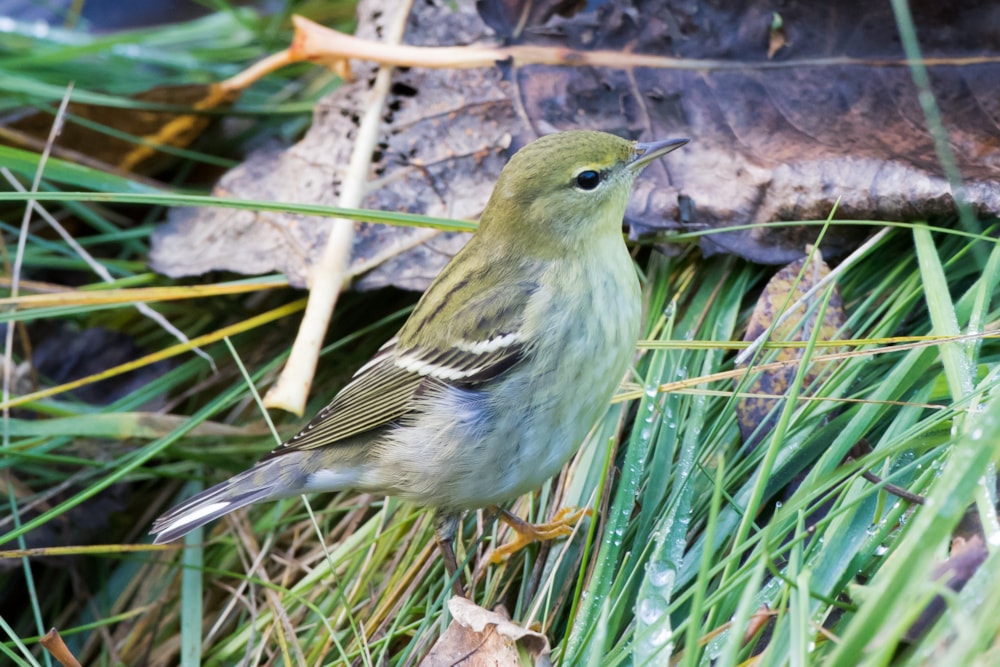 Blackpoll Warbler, East Burrafirth, Mainland, Shetland (Mick Kemp).
Argyll's first Hume's Leaf Warbler was in the fabled garden at Balephuil, Tiree, from 31st, although it took until the 3rd for the diminutive warbler to call and its identity to be sealed definitively. The individual in Orkney at Deerness, Mainland, was last noted on 30th.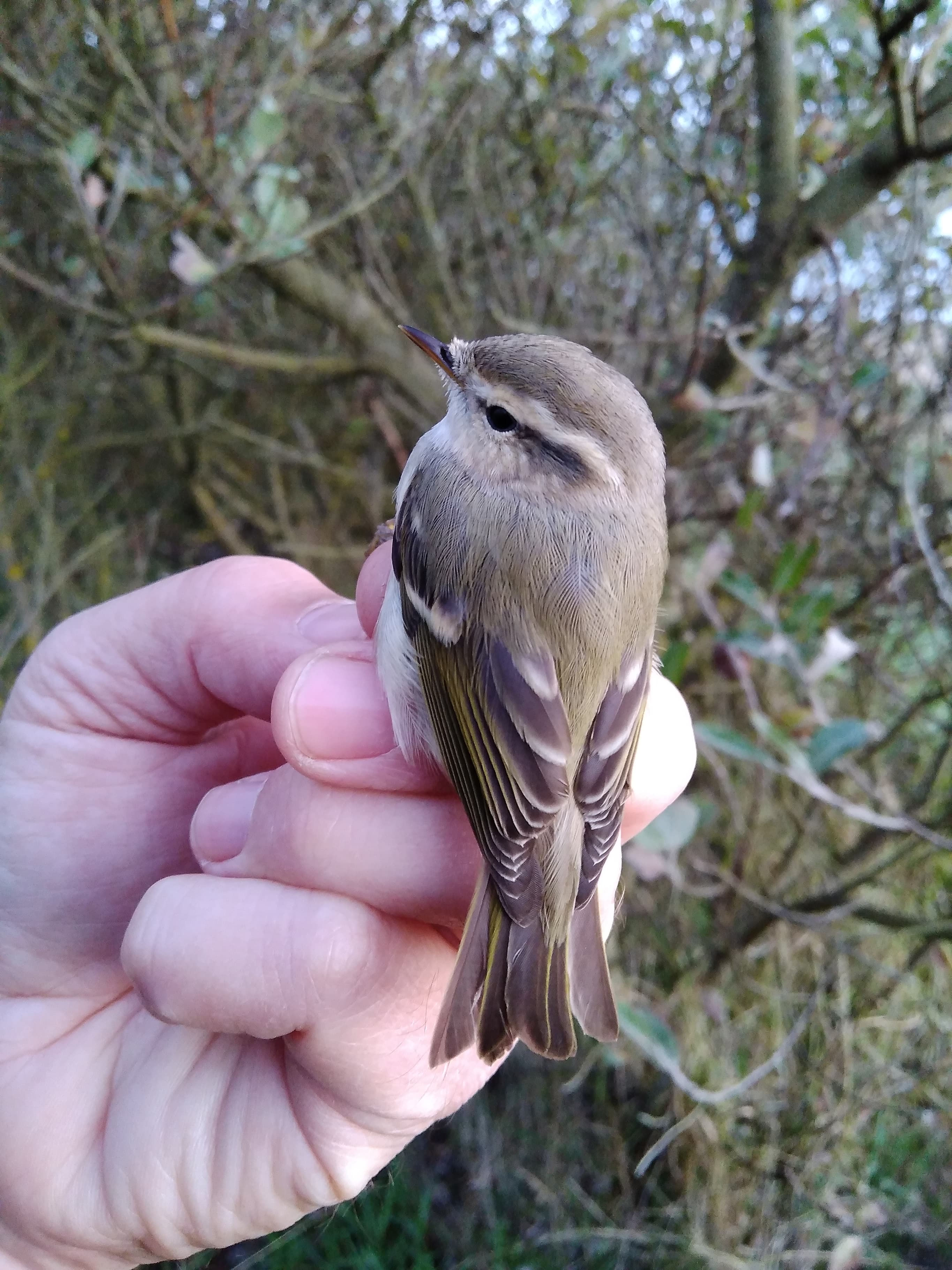 Hume's Leaf Warbler, Deerness, Mainland, Orkney (Alan Leitch).
On Unst, Shetland, at least three Hornemann's Arctic Redpolls were at Baltasound on 28th, with four at Norwick and a singleton at Vaylie the following day. A possible Coues's Arctic Redpoll made a reappearance at Kilkee, Co Clare, on 28th – both Arctic Redpoll taxon remain incredibly rare on the west side of the Irish Sea. One on 28th at Mid Yell on Yell, Shetland, was far more expected.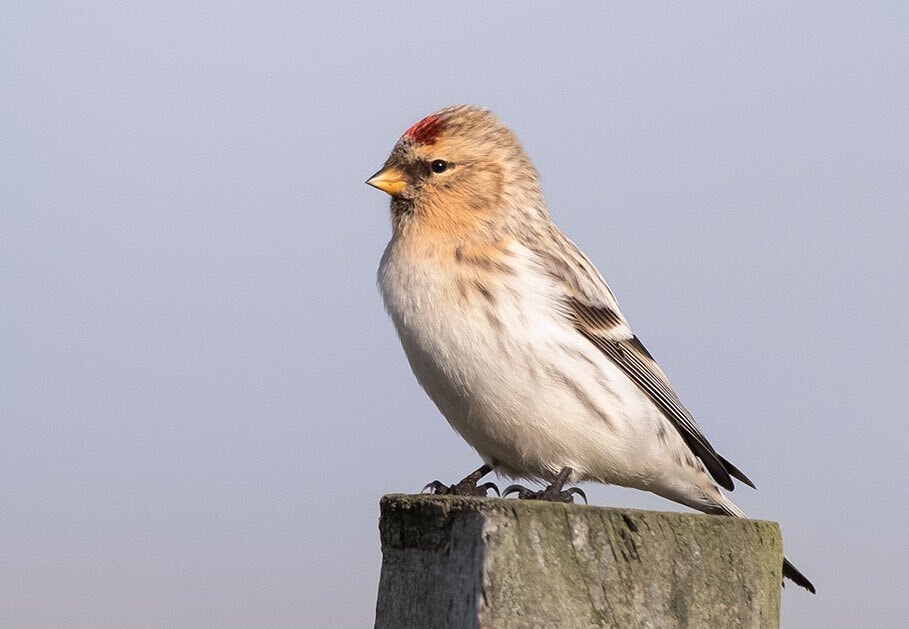 Hornemann's Arctic Redpoll, Baltasound, Unst, Shetland (Brydon Thomason).
Scotland's sixth Eastern Yellow Wagtail – a first-winter – was on the small Scottish isle of Eigg, Highland, from 27-2nd, and was supported by the necessary sound recordings. A possible first-winter was at Dungeness RSPB, Kent, from 27-28th, although, unfortunately, the news only came to light late on the latter date. In Shetland, a smart Black-bellied Dipper was at Mid Walls, Mainland, on 29th.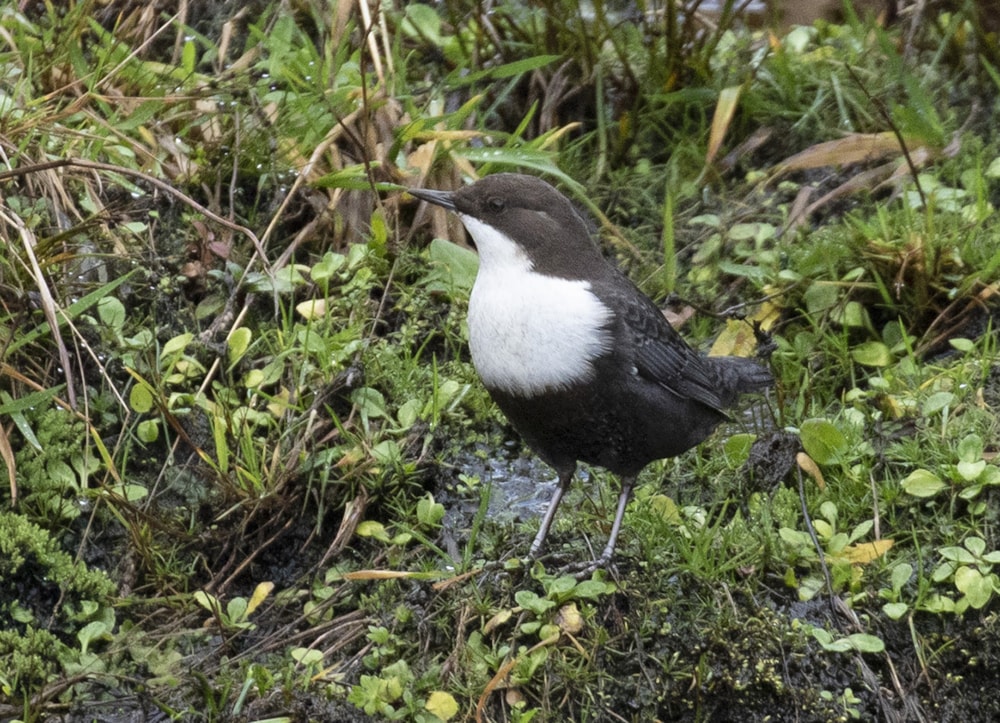 Black-bellied Dipper, Mid Walls, Mainland, Shetland (Roger Riddington).
The South Gare Stejneger's Stonechat, whose identity was confirmed this week by DNA analysis, was last seen on 30th. On Britain's most northerly isle, another Siberian/Stejneger's Stonechat remained at Westing, Unst, until 29th. On Holy Island, Northumberland, the first-winter Brown Shrike wasn't noted past 30th, while a male Parrot Crossbill flew west over Lincolnshire's Frampton Marsh RSPB on 28th.

Siberian/Stejneger's Stonechat, Westing, Unst, Shetland (Adrian Kettle).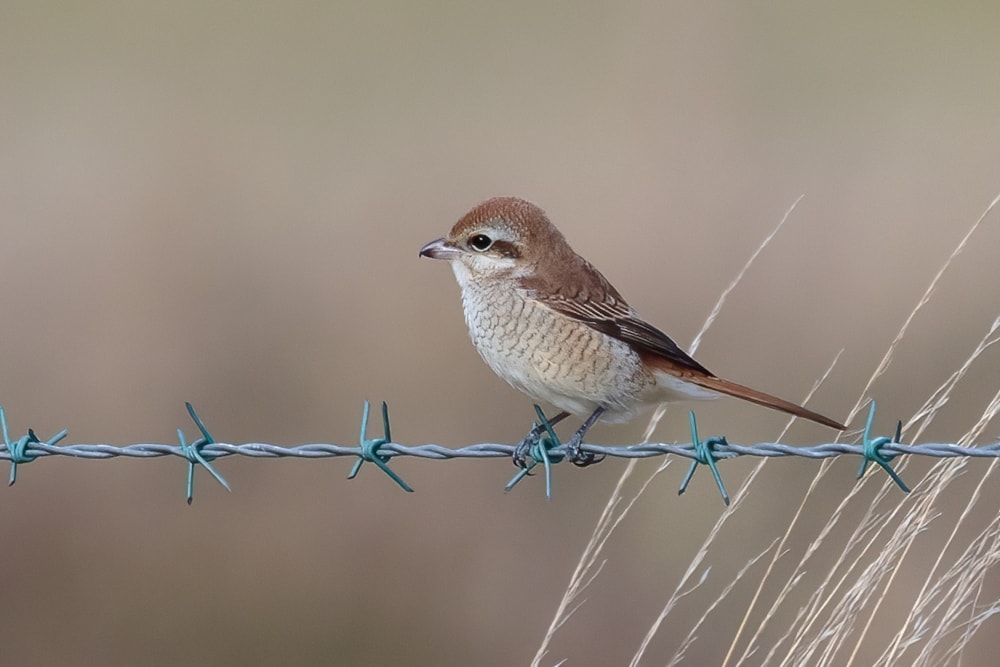 Brown Shrike, Holy Island, Northumberland (Bob Howe).
The year's second confirmed Upland Sandpiper was a brief visitor to Skokholm, Pembrokeshire, on the morning of 31st, while a surprise juvenile Baird's Sandpiper paid a short visit to Dawlish Warren NNR, Devon, on 27th. A Semipalmated Sandpiper at Islanddavanna, Co Clare, on the evening of 3rd just made the review cut-off. A possible Pacific Golden Plover was among hefty throngs of European Golden Plovers at Chain Corner, Cambridgeshire, on 31st, while the juvenile was last noted at Findhorn Bay, Moray, on 29th. Elsewhere both long-staying Long-billed Dowitchers remained in-situ – at Bolton-on-Swale Lake YWT, North Yorkshire, and Old Anthorn, Cumbria.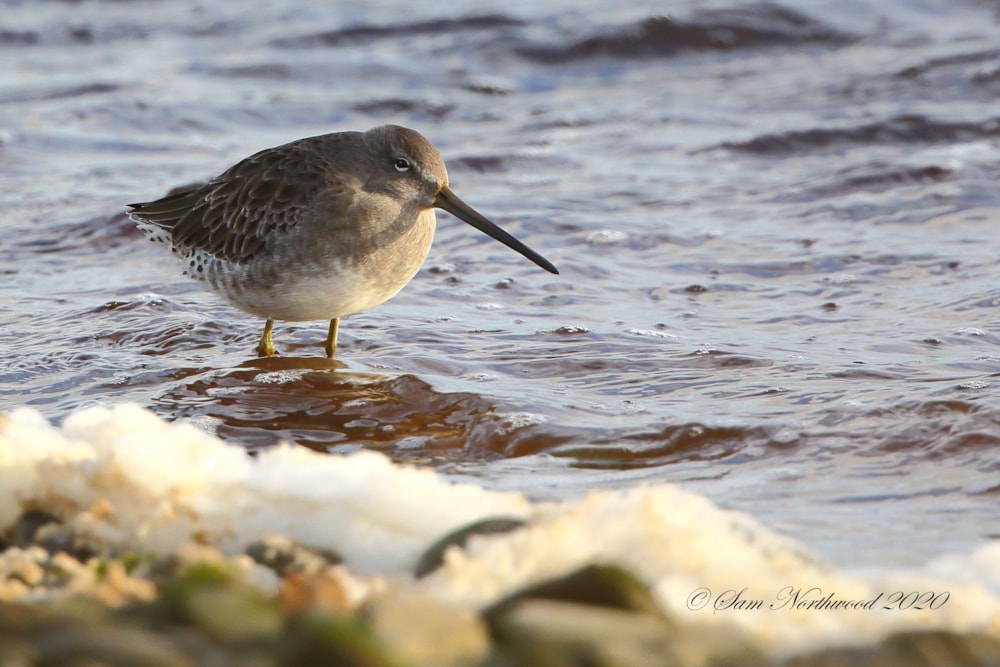 Long-billed Dowitcher, Anthorn, Cumbria (Sam Northwood).
An adult Bonaparte's Gull was a smart Welsh lockdown find on the Gann Estuary, Pembrokeshire, on 31-1st. Meanwhile, a first-winter was at Ballypierce, near Kildavin, Co Carlow. This impressive inland locale continues to bat well above the national average, and also hosted the county's first European Shag on 1st.
A possible adult Grey-bellied Brant was with Pale-bellied Brents at Sandymount, Dublin, on 29th. The Forth Richardson's Cackling Goose relocated to Tullibody mudflats on 28th. In Scotland, Lothian's drake White-winged Scoter was still off Musselburgh with Velvets, while the American Black Duck still at Strontian, Highland. Meanwhile, the drake Lesser Scaup continued at Chew Valley Lake, Somerset, throughout.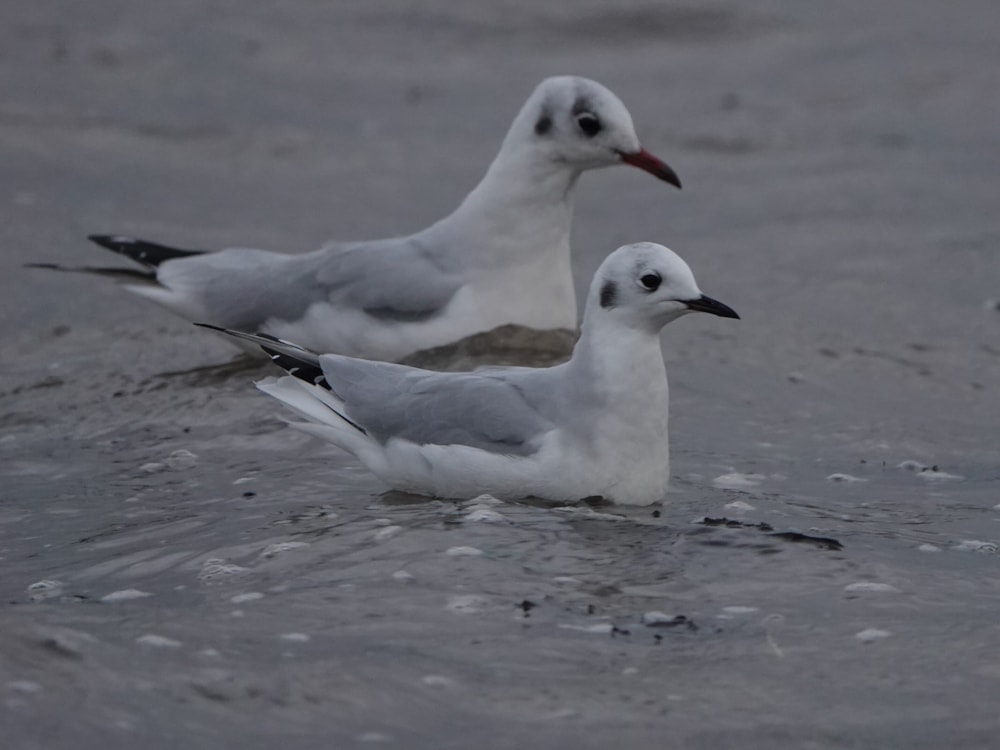 Bonaparte's Gull, Gann Estuary, Pembrokeshire (David Astins).
Scottish mainland
It was a more subdued feel to the Scottish mainland this week, with few new birds. Lingering wildfowl included the intermediate-morph Snow Goose at Kildary, Highland, American Wigeon on Loch Watten, Caithness, and Surf Scoters at Dornoch, Highland, and Musselburgh, Lothian. A new drake Green-winged Teal was at Monikie Country Park, Angus & Dundee, as the week ended. The young Red-backed Shrike at Kilminning, Fife, was seen until 28th.
An adult Rosy Starling at Duror, Highland, on the first day of November will perhaps prove to be the last of a fine year for the species in Scotland. A Richard's Pipit took up residence in the Cotehill Loch/Forvie NNR area on 29th and was still present on 3rd. Three Siberian Chiffchaffs were found in the period at Mire Loch, Borders, near Liberton, Lothian, and at Dunnet Bay, Caithness. Other reports of note included five Lapland Buntings at Kilrenny, Fife, a Great Egret in Clyde at Falls of Clyde and juvenile Iceland Gulls at Loch of Strathbeg, Aberdeenshire, and Castletown, Caithness.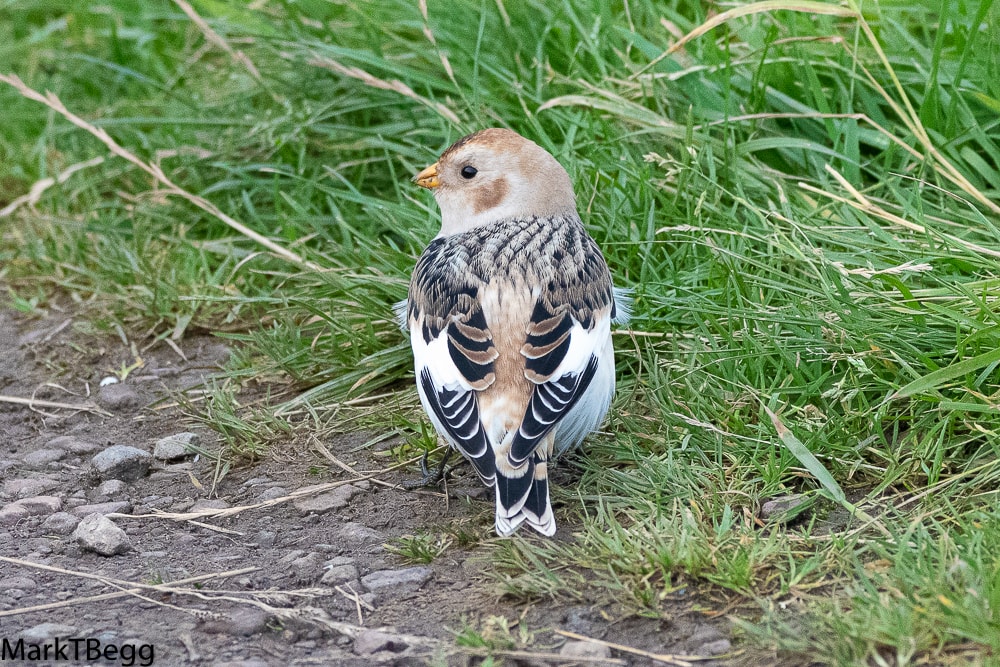 Snow Bunting, Musselburgh, Lothian (Mark Begg).
In the Argyll islands, Islay continued to host an American Wigeon at Loch Skerrols, adult Rosy Starling at Bowmore and Todd's Canada Geese at both Bridgend and Loch Gruinart RSPB, while a Buff-breasted Sandpiper was reported from the latter site on 28th. Glaucous Gulls were at Loch Gruinart RSPB and Bowmore, while a late Leach's Storm Petrel flew past Kilnaughton Bay. A female Ring-necked Duck was on Loch Bhasapol, Tiree, on 30th, while a drake Green-winged Teal made an appearance at Loch a' Phuill on 2nd. Coll scored a Black Redstart on 3rd.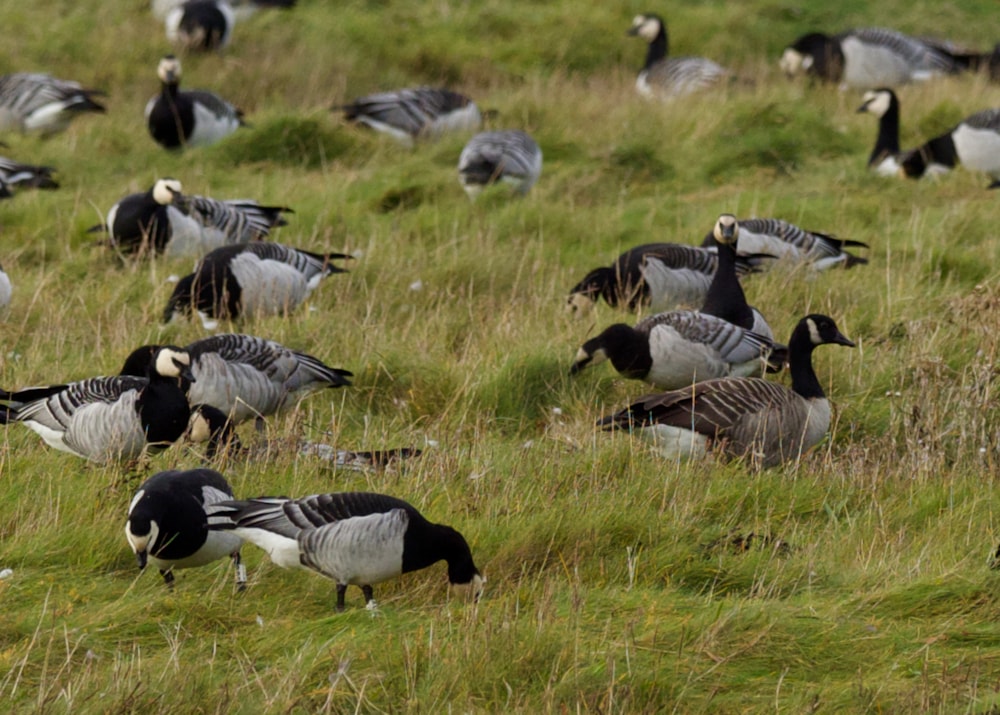 Todd's Canada Goose, Loch Indaal, Islay, Argyll (Dan Brown).
Northern Isles and the Hebrides
New birds were still being found in Shetland, albeit in fewer numbers. Olive-backed Pipits were on Foula and Fair Isle on 28th, the latter also hosting a Bluethroat the same day. A Radde's Warbler made a late appearance at Lerwick on 29th -30th and a Little Bunting was at Funzie, Fetlar, on 29th. Presumably a single Great Grey Shrike was responsible for reports from Baltasound and Halligarth, Unst, from 1-3rd. Last week's American Golden Plover remained on Unst at Uyeasound until 29th at least. Siberian Chiffchaffs numbered 13 across the archipelago during the week, with three on Fair Isle.
Both Ring-necked Ducks remained at Treadwell Loch on Papa Westray, Orkney, in a much quieter week, a Red-backed Shrike was on Stronsay on 3rd and two Siberian Chiffchaffs on North Ronaldsay in the period. White-billed Diver activity off Mull Head, Papa Westray, began to pick up with a single on 1st and five on 3rd.
In the Outer Hebrides, a drake Surf Scoter was at Luskentyre, Harris, along with the only white-winged gull of the week – a juvenile Glaucous Gull. A Pectoral Sandpiper at Balgarva, South Uist, was the only other report of note.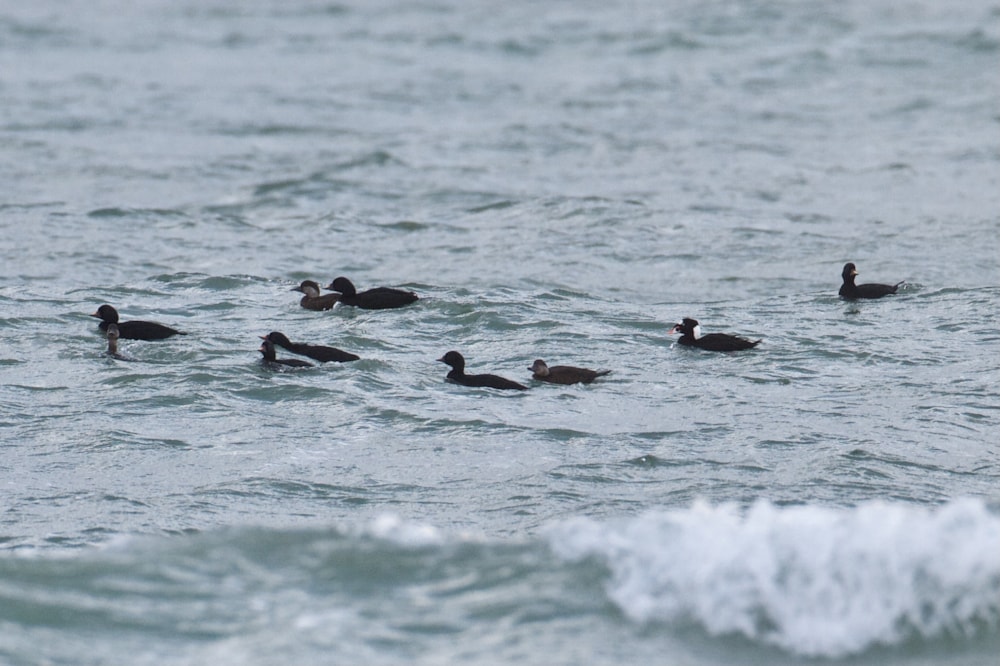 Surf Scoter, Luskentyre, Harris, Outer Hebrides (Martin Benson).
North-East England
October slipped into November in Northumberland with little new of note; a Richard's Pipit at Beal was the only notable find of the week. Some of the counties recent rarities remained into the week, including the Dusky Warbler on Holy Island until 31st. Last week's American Wigeon at Big Waters NR was still present on 28th and the drake Green-winged Teal was in Budle Bay throughout. Further south, the Lynemouth Hoopoe was still around on 28th but wasn't seen subsequently. A Grey Phalarope moved south at Boulmer and Siberian Chiffchaffs were noted at both Bamburgh and Newton Pool.
Durham too had a very quiet week, highlights included a late Garganey at Hurworth Burn Reservoir on 29th, Yellow-browed Warbler at Seaburn on 30th and Black-throated Diver at Whitburn Coastal Park on 1st. As the week ended six Snow Buntings took up residence by the pier at South Shields – a strong hint that winter isn't far away.
Late Garganey was also on the menu for Cleveland, with a juvenile at Cowpen Marsh straight through until 3rd. If it's still present by the end of next week it'll become Cleveland's latest-ever record. Hartlepool Headland held Black Redstart and Yellow-browed Warbler on 28th, up to five Snow Buntings were at North Gare and nearby Seaton Snook had a decent flock of 180 Twite in the week. A Water Pipit was noted at Dorman's Pool on 30th.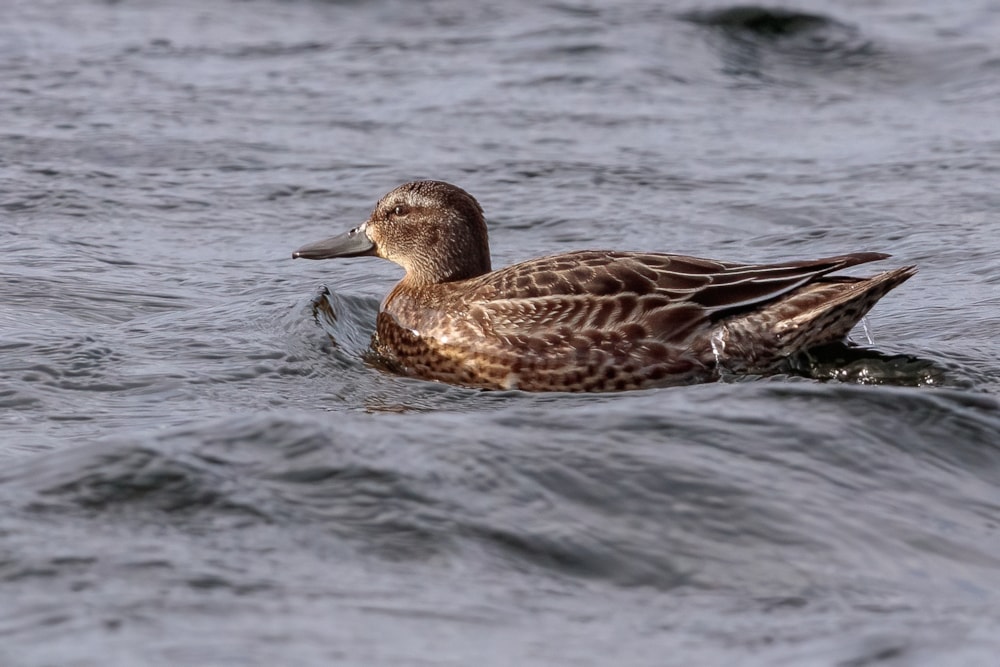 Garganey, Cowpen Marsh, Cleveland (Bob Howe).
North-West England
There was a dearth of sightings in Cumbria this week though a Snow Bunting was along the beach at Workington, with another at the summit of Farleton Fell on 1st. A Black-throated Diver in Esk Channel off Rockcliffe Marsh on 28th kept local birders entertained.
In Lancashire, an intriguing report of a Red-necked Phalarope by Warton on the morning of 30th was followed up but to no avail. The only other scarcity in the region, the trusty drake Ring-necked Duck, remained mobile between Pine Lake and Leighton Moss RSPB. Elsewhere in the county, Long-tailed Duck were at a premium with four inland birds present. It was also a similar story with Greater Scaup, with again four inland sites scoring and most showing well among their Tufted Duck cohort.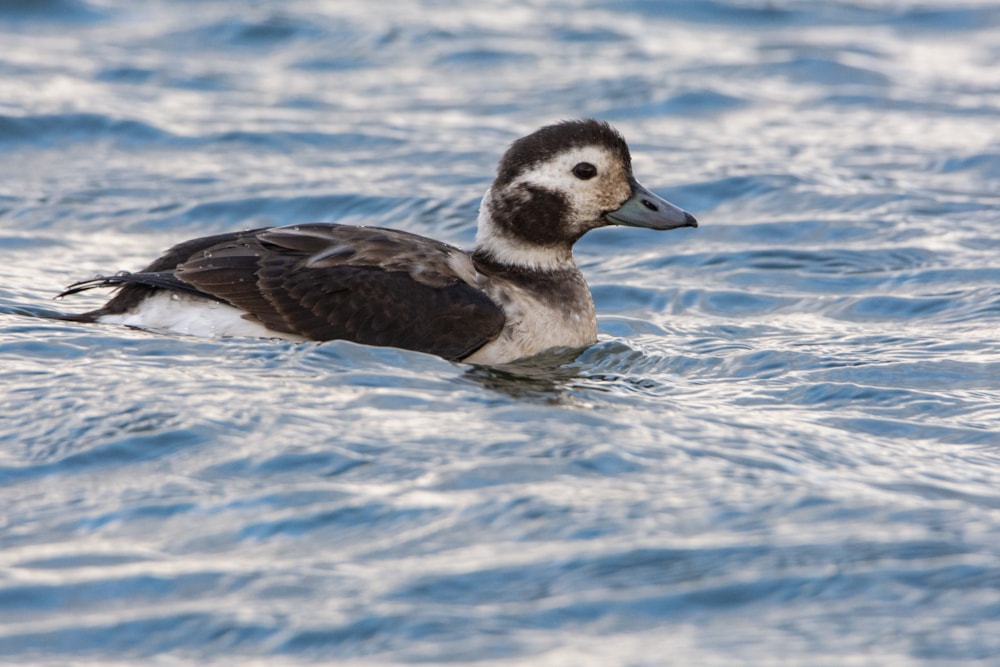 Long-tailed Duck, Crosby Marine Park, Lancashire (Daniel Owen).
Over in Cheshire, Snow Buntings were scattered along the North Wirral shore, with records split between Meols, Leasowe and North Wirral CP. A Lapland Bunting flew over Heswall on 28th. For any would-be Snow Bunting admirers, a Black Redstart had set up shop along Meols Parade until 30th. A Common/Pallid Swift was slicing up the skies above Denton, Greater Manchester, on 1st, although views were brief. Moving to something a bit larger and obvious – although equally impressive – a Great Northern Diver was seen flying high south over Blackrod on 28th. Meanwhile, a first-winter drake Greater Scaup was putting on a show at Elton Reservoir from 31st.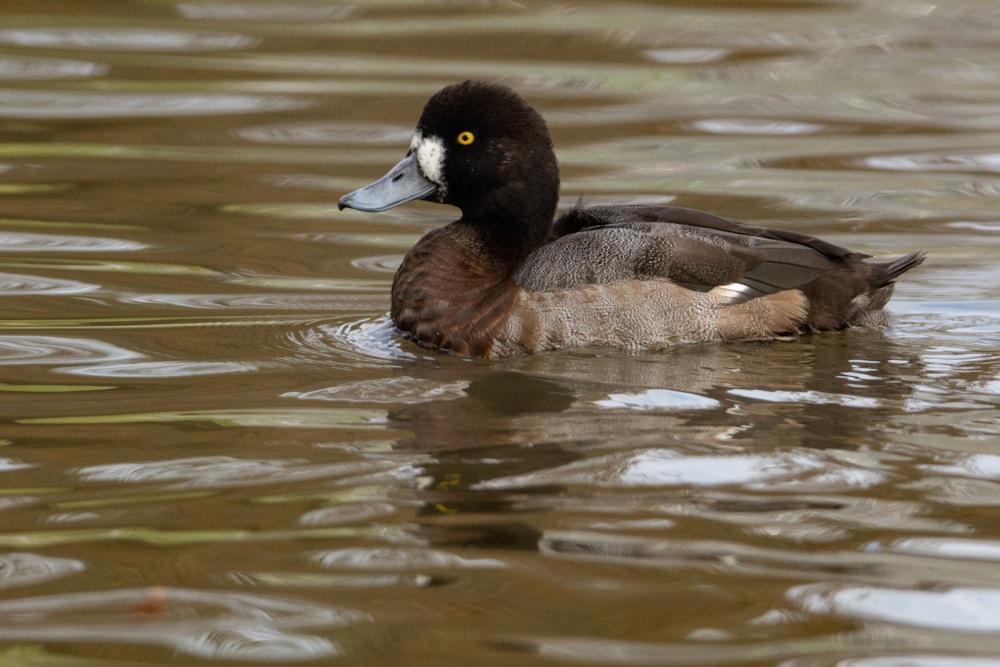 Greater Scaup, Southport, Lancashire (Daniel Owen).
Lincolnshire and Yorkshire
A drake Green-winged Teal at Frampton Marsh RSPB on 1st was Lincolnshire's bird of the week, while up to 13 Tundra Bean Geese were also widely appreciated in fields there. A European Serin flew south over Anderby Creek on 29th and a Grey Phalarope passed Huttoft Car Terrace on 28th. The Long-tailed Duck performed well at Paradise Pool, Saltfleet, all week and an early Smew visited Baston & Langtoft Pits on 2nd.
In East Yorkshire, a Glossy Ibis was near Woodmansey on 3rd. The Green-winged Teal continued at North Cave Wetlands all week, with another reported at Blacktoft Sands RSPB on 31st and a third at Watton NR from 1st. The Black Brant was back at Kilnsea for another winter, while a few late Yellow-browed Warblers were along the east coast.
A White-billed Diver flew south past Filey Brigg, North Yorkshire, on 29th, while the Lesser Yellowlegs remained at Nosterfield LNR, a Rough-legged Buzzard was over Rosedale Moor on 28th and the Great Grey Shrike was in Langdale Forest, while vis-mig delights on the coast included Woodlarks and Lapland Buntings.
A late Garganey hung on at Cold Hiendley Resevoir, West Yorkshire, and the Caspian Gull was seen again at Redcar Tarn. Another Garganey was at Potteric Carr YWT, where there was also a Tundra Bean Goose on 31st. A Mealy Redpoll was at Hatfield Moors.
West Midlands
A rather stubborn Garganey remained at Middleton Lakes RSPB, Staffordshire, as did a juvenile Little Stint at Belvide Reservoir. Two Black-necked Grebes were also at Belvide on 31st and a Great Northern Diver was at Chasewater from 1st. The Water Pipit was again reported at Doxey Marshes on 28th. Gull roosts were supplemented with Caspian Gulls at three sites while the adult Ring-billed × Lesser Black-backed Gull hybrid was back at Chasewater from 31st. Over in Shropshire, the juvenile Rosy Starling was still at Whitchurch.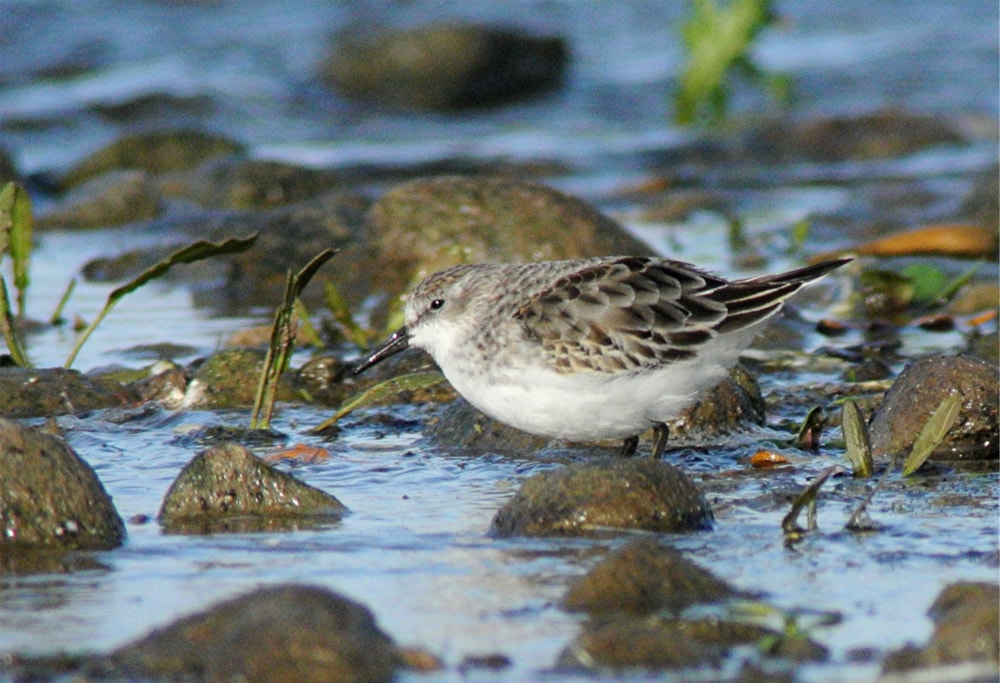 Little Stint, Belvide Reservoir (PERMIT ONLY), Staffordshire (Steve Nuttall).
Content continues after advertisements
A Black-crowned Night Heron headlined Herefordshire's week, with an adult showing well at Wellington from 1st. West Midlands county was kept busy with four Yellow-browed Warblers, while a Caspian Gull roosted at Bartley Reservoir.
Worcestershire's week was off to a flying start on 28th, with news of a first-winter male Red-flanked Bluetail trapped and ringed at Lion Wood, Portway, that morning. Fortunately, the monumental county bird stuck around until 30th although proved largely elusive. Three Hawfinches were at Tardebigge, while an adult Kittiwake showed well at Ripple GPs on 3rd. Two Great Northern Divers were at Draycote Water, Warwickshire where the juvenile European Shag lengthened its stay.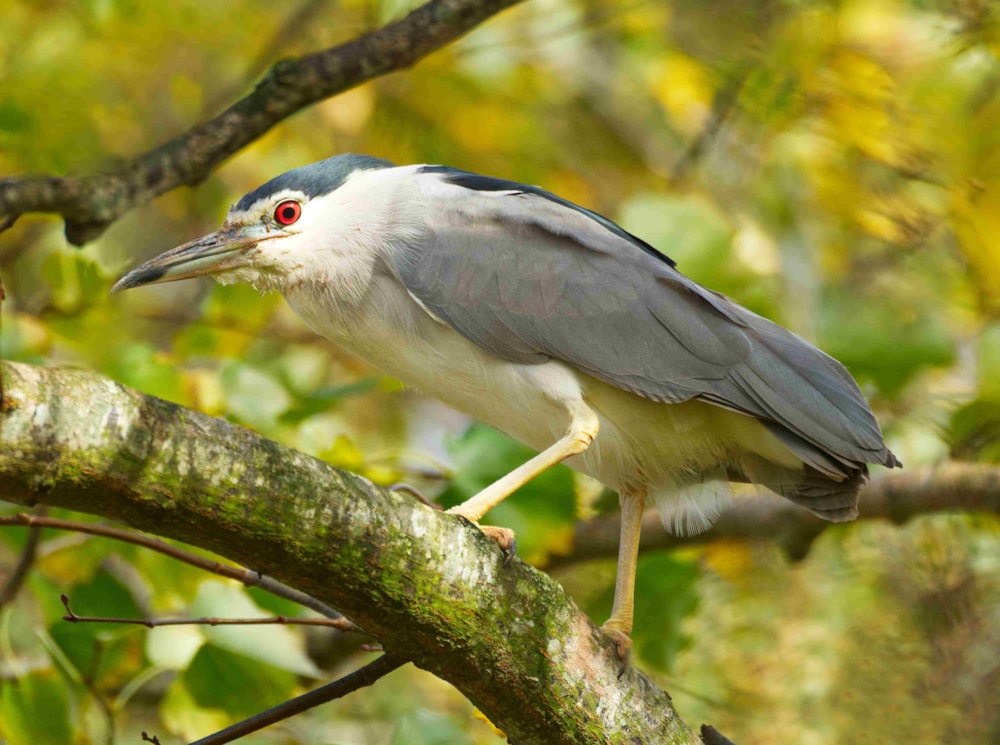 Black-crowned Night Heron, Wellington GPs, Herefordshire (Mick Colquhoun).
East Midlands
Derbyshire continued its modest run with yet another Grey Phalarope – a first-winter at Ogston Reservoir on 30-31st. Elsewhere, a Waxwing was gorging itself on berries at Holmgate, Clay Cross, on 31st, a Great Northern Diver was at Foremark Reservoir on 1st, and late Garganey at Long Eaton GPs and Carsington Water, while the latter site continued hosting a Yellow-browed Warbler on 28th.
Querquedula action spilled over into Nottinghamshire, with a single Garganey still at Attenborough NR until 1st. Other bits of interest included a scattering of Caspian Gulls at their usual haunts and a surplus of Great Egrets; 16 sites reporting the species. Northants was similarly quiet, with an adult Caspian Gull at Hollowell Reservoir on 30th and a Greater Scaup off the dam at Pitsford Reservoir on 31st.
Rutland Water welcomed back the first Smew of the season, with a redhead on Lagoon 1 on 28th. Other notable sightings included three Great Northern Divers, two European Shags, Slavonian Grebe, two Greater Scaup, Hawfinch and up to 20 Great Egrets. A rather late Wood Sandpiper was on offer at Long Lane, Kegworth, on 1st and up to five Ruddy Shelducks were at Gibbet Lane, Shawell. Kittiwakes were at Groby Pool and Eyebrook Reservoir on 3rd, and further European Shags were at Stanford and Thornton Reservoirs on the same date.
East of England
Returning to BB rarity status as of next year, late news of four Eurasian Penduline Tits at Cley Marshes, Norfolk, on 28th stole the local headlines, though there was no sign the following day. It was a good week for the site, with a juvenile Lesser Yellowlegs present from 28th. Holme enjoyed Dusky Warbler and Siberian Chiffchaff, while another Sibe Chiff was at Cantley Marshes. On 30th, a Glossy Ibis was at Burgh Castle.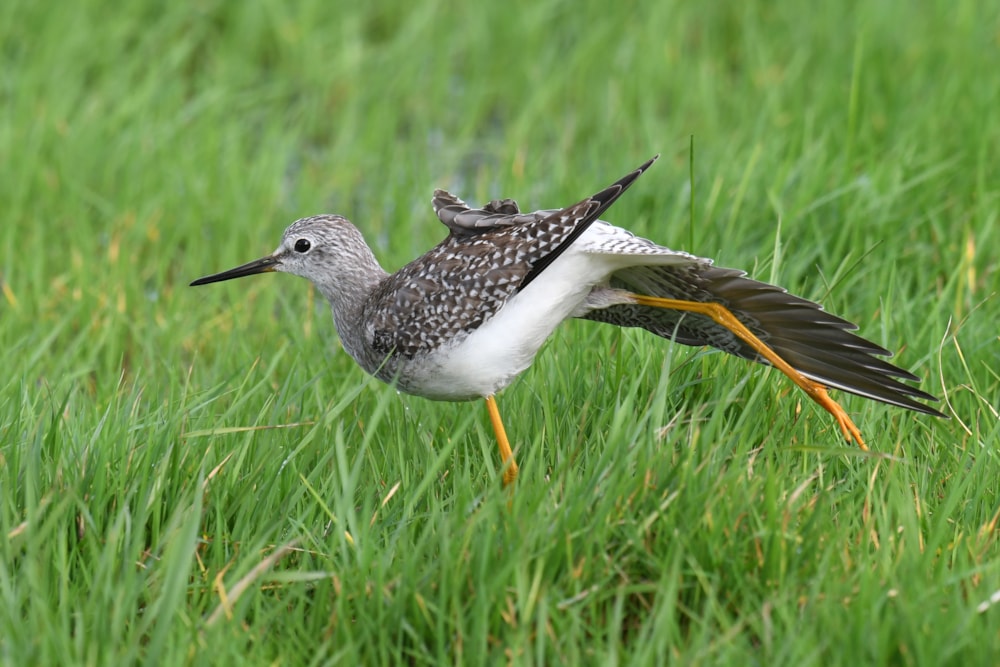 Lesser Yellowlegs, Cley Marshes NWT, Norfolk (Nick Appleton).
It was fairly quiet in Suffolk, though two Little Buntings south over Landguard on 29th was a good record. The Upper Hollesley Common Great Grey Shrike continued throughout. Sadly, the popular Ipswich Marina Red-throated Diver was found dead on 1st. In Essex, a Hooded Crow was a surprising record at Abberton Reservoir on 28th.
Some impressive Common Crane counts continued to come from Cambridgeshire, including 60 into roost at March Farmers on 3rd. The Glossy Ibis was a fixture at Ferry Meadows CP throughout, and two Waxwings visited St Neots on 3rd, the same day Dernford Farm Reservoir scored a Kittiwake.
No fewer than three Bedfordshire sites hosted Yellow-browed Warbler during the week: Brogborough Hill, Langford and Upper Caldecote. The Ring-necked Duck continued at Willington GPs. In Hertfordshire, Wilstone Reservoir enjoyed both Brent Goose and Yellow-browed Warbler.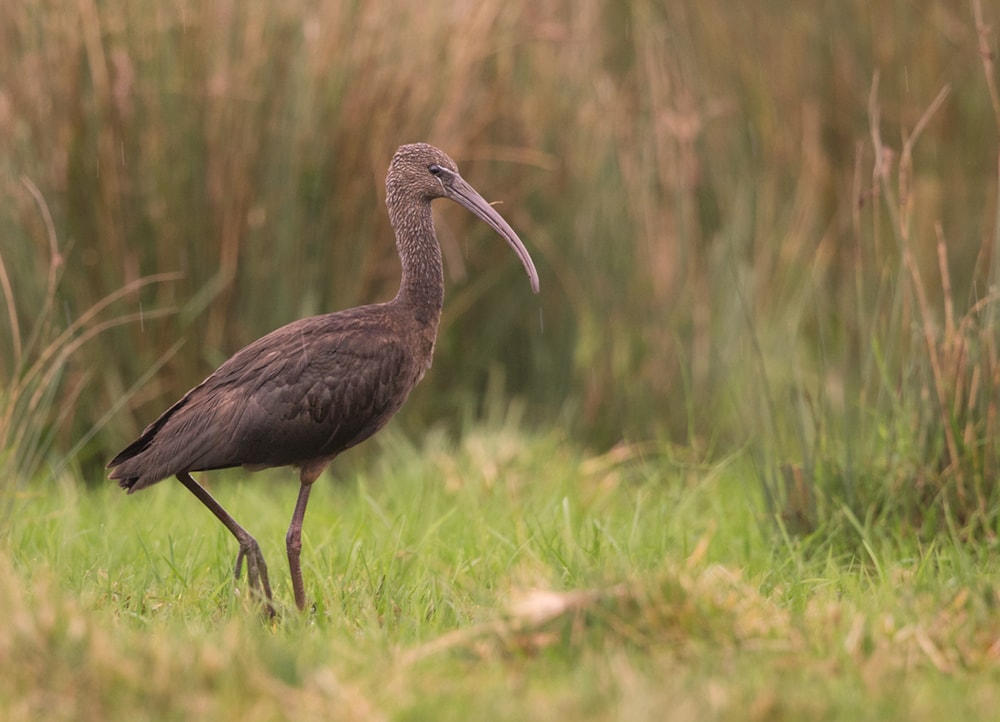 Glossy Ibis, Ferry Meadows CP, Cambridgeshire (Will Bowell).
South-East England
In Hampshire, Titchfield Haven enjoyed a good week with the clear highlight up to five Eurasian Penduline Tits from 28th, though they were rather hard to connect with after that, despite two still being present on 2nd. Yellow-browed and Dartford Warblers were other good records for the site. A Glossy Ibis was briefly at Keyhaven Marshes on 3rd, where one of two Grey Phalaropes in the county was present. On the Isle of Wight, Ventnor and Appley hosted Yellow-browed Warblers.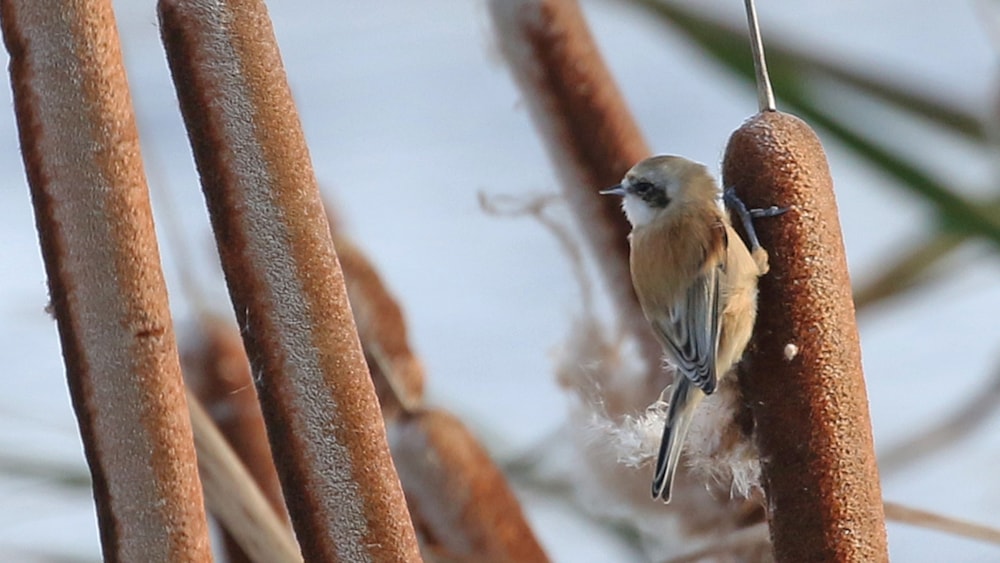 Eurasian Penduline Tit, Titchfield Haven NNR, Hampshire (Chris Rose).
Two Pallas's Warblers were reported in Sussex: one on a Beachy Head garden on 31st and another, also in a garden, at Storrington on 2nd. The Dusky Warbler continued at Ifield, near Crawley, and a Shore Lark was photographed at Winchelsea on 29th. Inland Grey Phalaropes were seen at Henfield Levels and Pulborough Brooks.
In Kent, the four Glossy Ibises were seen at three sites: Conyer, Chartham and Oare Marshes. Dungeness held onto its duo too. In Shuart, the unringed Dusky Warbler was still present on 30th and the St Mary's Bay Red-backed Shrike battled on until 29th. Great Grey Shrikes continued at both Capel Fleet and Worth Marsh.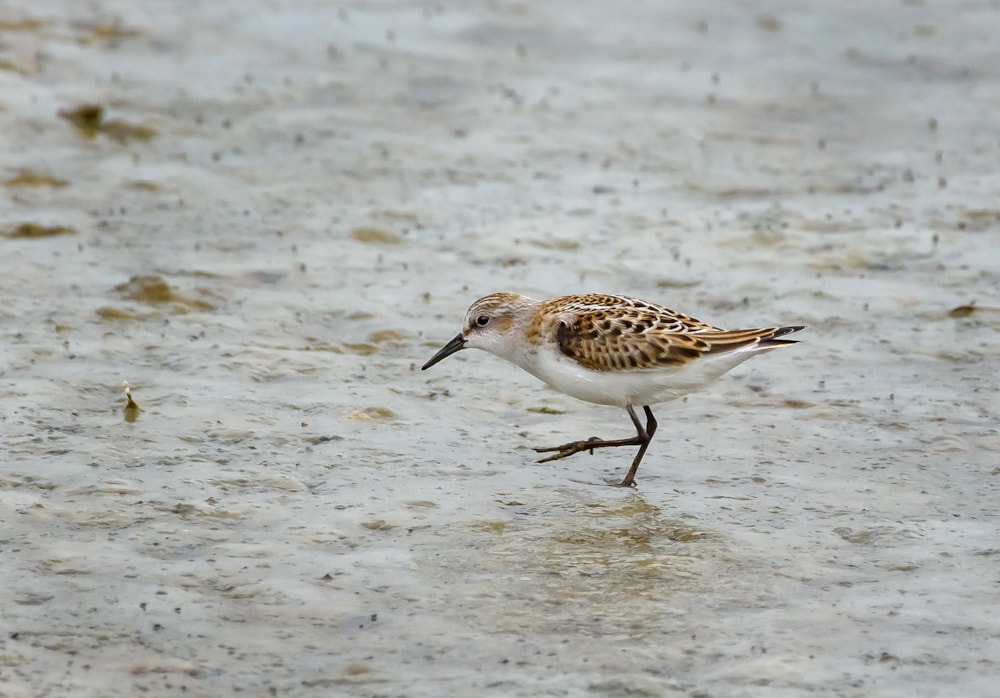 Little Stint, Titchfield Haven NNR, Hampshire (Mike Young).
Beddington Park and Walthamstow Reservoirs were the locations for London's two Yellow-browed Warblers of the week, while the Surrey Little Bunting reappeared at Thursley Common from 30th but proved rather elusive. Buckinghamshire enjoyed Kittiwake at Little Marlow GPs and Yellow-browed Warbler at Milton Keynes, while Farmoor, Oxfordshire, could boast a hat-trick of Kittiwake, Yellow-browed Warbler and Glossy Ibis.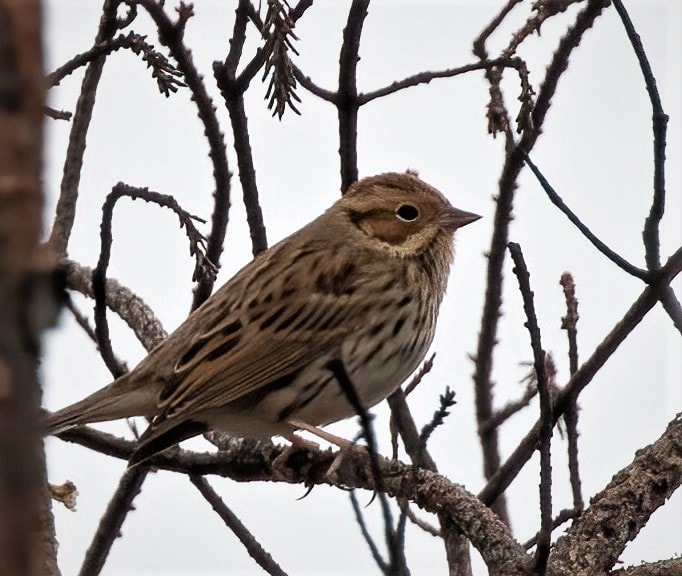 Little Bunting, Thursley Common, Surrey (Neil Hilton).
South-West England
At Westhay Moor NNR, Somerset, a Glossy Ibis remained amid throngs of Western Cattle Egrets, alongside a Ruddy Shelduck too. The juvenile Lesser Yellowlegs remained at Chew Valley Lake throughout, accompanied by a Water Pipit and three Little Stints.
In Gloucestershire, the male Siberian Chiffchaff continued singing his mellow notes at Slimbridge WWT until 29th at least, while returning numbers of Russian White-fronted Geese numbered 46. A Common Crane made appearances over Coombe Hill Meadows until 29th and at least two Black Redstarts were back at Sharpness. A Eurasian Bittern was at Cotswold Water Park, Wiltshire, from 30th, with two Ring Ouzels at Marriage's Hill on 28th.
On Portland, a young Red-breasted Flycatcher was in the observatory garden from 28-2nd, a Pallas's Warbler was at The Verne on 31st and a Richard's Pipit was at Grove on 3rd. A new adult Rosy Starling was at Fortuneswell on 3rd, while the juvenile held steadfast at Channel Road, Easton. A popular drake Green-winged Teal continued at Longham Lakes, Grey Phalaropes were at five sites, and a Leach's Storm Petrel flew through Chesil Cove.

Green-winged Teal, Longham Lakes, Dorset (John Wall).
A drake American Wigeon was a smart find on the River Exe at Exmouth, Devon, from 29th, Slapton Ley's drake Ring-necked Duck continued to delight, and the Lesser Yellowlegs was last noted at South Efford Marsh, Aveton Gifford, on 1st. Fremington Quay proved a popular place to be, seeing no fewer than four Glossy Ibises alongside a Grey Phalarope and five Western Cattle Egrets. Another Grey Phalarope was off Tinside Lido, Plymouth, from 1st. Late seabird action included an adult Sabine's Gull, Pomarine Skua and Sooty Shearwater past Dawlish Warren NNR on 31st.
A new Dusky Warbler was in Nanquidno Valley, Cornwall, on 31st, with a Siberian Chiffchaff at nearby Porthgwarra on the same date, while Knepp White Storks visited Golant and Carbis Bay. A late seabird flurry included a Great Shearwater past St Ives on 2nd, Sabine's Gulls past Porthgwarra and Downderry, and a juvenile Long-tailed Skua off Pendeen on 3rd, plus numerous Leach's Storm Petrels, Grey Phalaropes and Pomarine Skuas. Wind-blown Grey Phals included individuals at Upper Tamar Lake and Camel Estuary on 31st, and in a car park puddle at Widemouth Bay on 28th.
As the Scilly season wound down, St Mary's saw a continuing Red-backed Shrike at Longstone, Greater Short-toed Lark at Peninnis Farm and a mobile Glossy Ibis. Dusky Warblers were on St Martin's and St Agnes, and at Porthloo Lane, St Mary's (two). A juvenile Lesser Yellowlegs on Abbey Pool continued to be the Tresco highlight, alongside a Little Bunting until 31st. An influx of Western Cattle Egrets across the islands peaked at a minimum of 21 birds, a new Scillonian record count.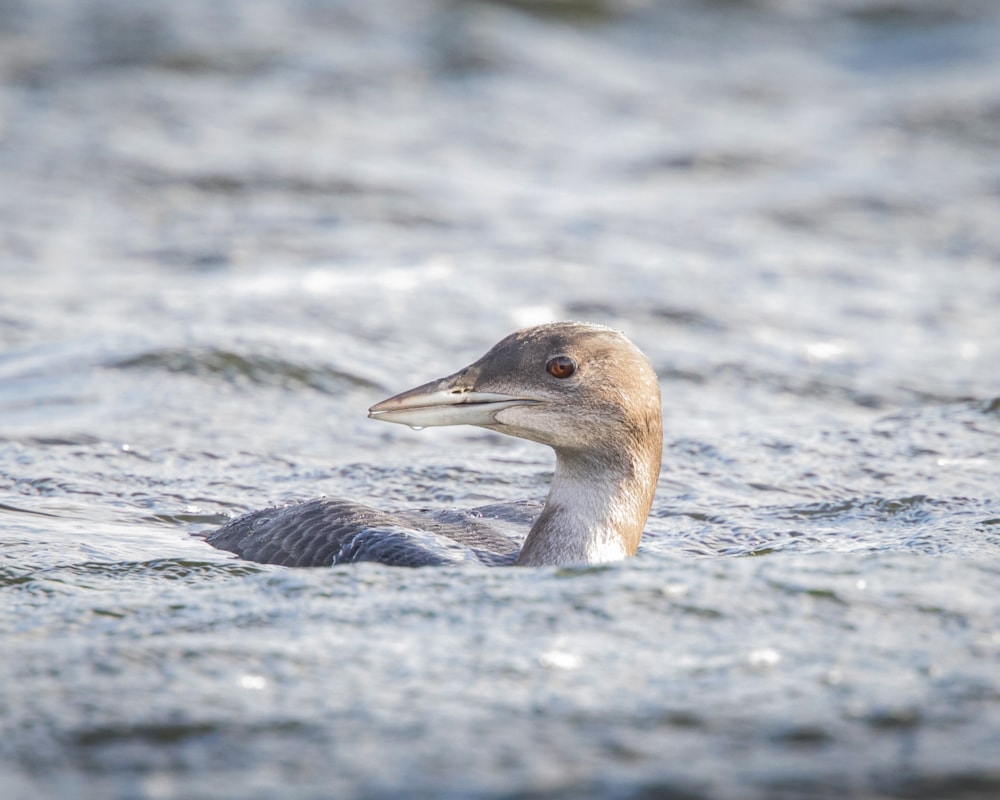 Great Northern Diver, Longham Lakes, Dorset (Jeremy McClements).
Wales
With the country in lockdown until 9 November, sightings were limited – although some great local birds were still to be had. The two Ring-necked Duck were reported at Cardiff Bay, Glamorgan, again this week, while the returning drake was again at Llyn Caer Euni, Gwynedd. A frustratingly brief Pallas's Warbler had to be left as a probable over at Tan Dinas Quarry, Anglesey, on 30th although a Yellow-browed Warbler in the same flock provided small consolation. Also on Anglesey, the adult Rosy Starling was again reported at Bull Bay in recent days, while another adult was picked out among the Common Starling flock in fields towards Snowdonia Flight School, Gwynedd, on 30th.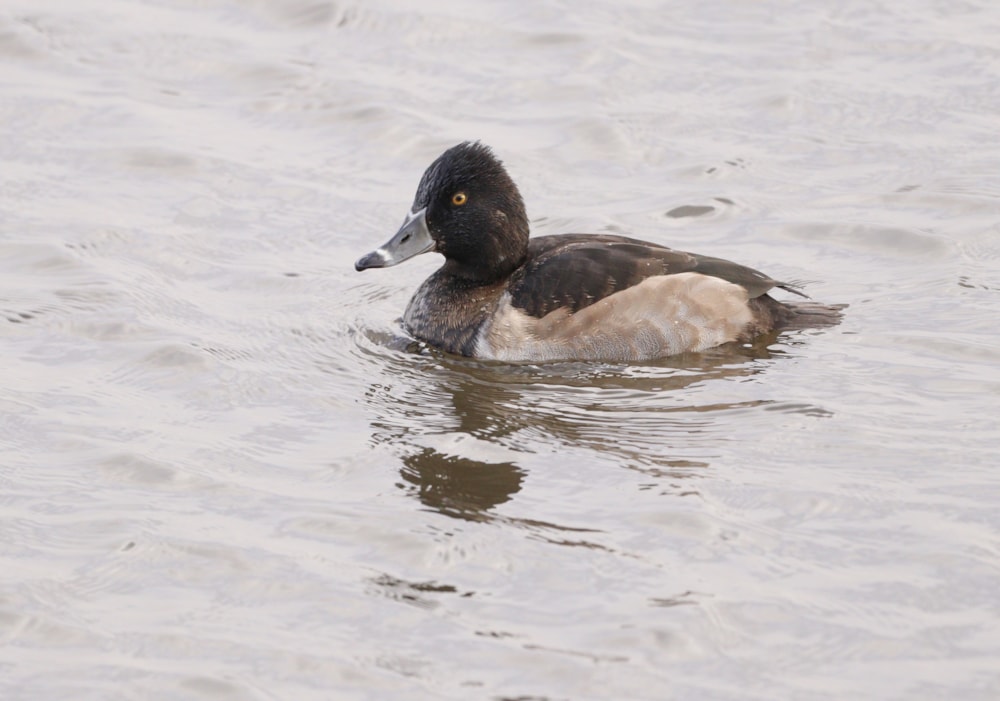 Ring-necked Duck, Cardiff Bay, Glamorgan (Tate Lloyd).
Grey Phalaropes were at Burry Port, Carmarthen, on 29th and Cardiff Bay, Glamorgan, on 2-3rd. Other seafaring news concerned three juvenile Pomarine Skuas past Strumble Head, Pembrokeshire, on 3rd. Hooded Crows still frequented three sites across Anglesey, with the Holyhead area still remaining the favoured spot. The Great Grey Shrike was again at Brechfa Forset, Carmarthen, on 30th. Small stuff included Snow Buntings at five sites and Yellow-browed Warblers at three.

Grey Phalarope, Burry Port, Carmarthen (Angi Harrell).
Ireland
A peak of six American Golden Plovers were reported from Ballykelly, Co Derry, on 1st, with another still near Portrush, Co Antrim, that day. An American Wigeon was a new find at Castle Espie WWT, Co Down, on 30th.
A few each of Glaucous and Iceland Gulls gave early promise of a good winter for each species; one of the former favoured McDonald's car park in Coleraine, Co Derry. Ring-necked Ducks were at Knock Lake, Co Dublin, and Lough Gash, Co Clare, while the Lesser Yellowlegs was still at Killongford, Co Waterford. Three Glossy Ibises arrived at Tacumshin, Co Wexford, on 3rd. A Russian White-fronted Goose was a locally significant record from The Gearagh, Co Cork, on 1st.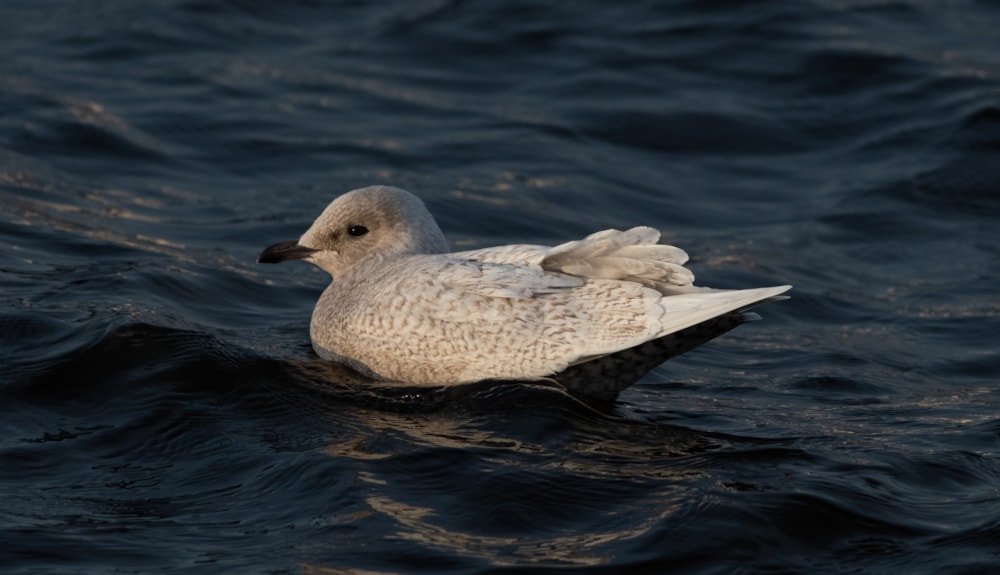 Iceland Gull, Nimmo's Pier, Galway (Mike Sylvia).
Western Palearctic
While last week's Swedish Mongolian Finch was very much an eye-opener as far as potential vagrancy is concerned, one of the more notable discoveries of the week was a belated record from neighbouring Norway, where photographs of a Trumpeter Finch at Åndalsnes on 19 October 2018 were found to show a male Mongolian Finch, the first Norwegian record and second for Europe. On the far western fringe of the country, it is just a short hop across to Shetland... one for the future, perhaps?
In what turned out to be quite the week for belated news in the country, late news of an Ashy Drongo in a garden at Bleik, Andøya, between 10 and 17 June 2019 was a bit of a revelation. Unsurprisingly a potential Norwegian first, it would follow four previous records from Kuwait and Israel, and all since 2010. A highly migratory species, it has long been mooted as a potential vagrant to Europe and has a range roughly analogous to Long-tailed Shrike, which has made it to the region on several previous occasions.
Exciting news from France concerned the potential re-emergence of 'Vigo' the Bearded Vulture, with an immature thought to be the popular British visitor tracked over Vallon-en-Sully on 21st before being photographed at Givors, on the outskirts of Lyon, on 26th. Elsewhere, France hosted a male Black-throated Thrush on Ouessant Island on 1st. An annual vagrant to the country, a Sociable Lapwing was still with Northern Lapwings at Mathaux on 29th. Another was at Puerto Villareal de Olivenza, Spain, on 31st. Elsewhere in Spain, a Blyth's Pipit was at Muxía on 23rd and a Common Bulbul was at Almería on 18th, while a male Eyebrowed Thrush was shot at Facinas on 25th.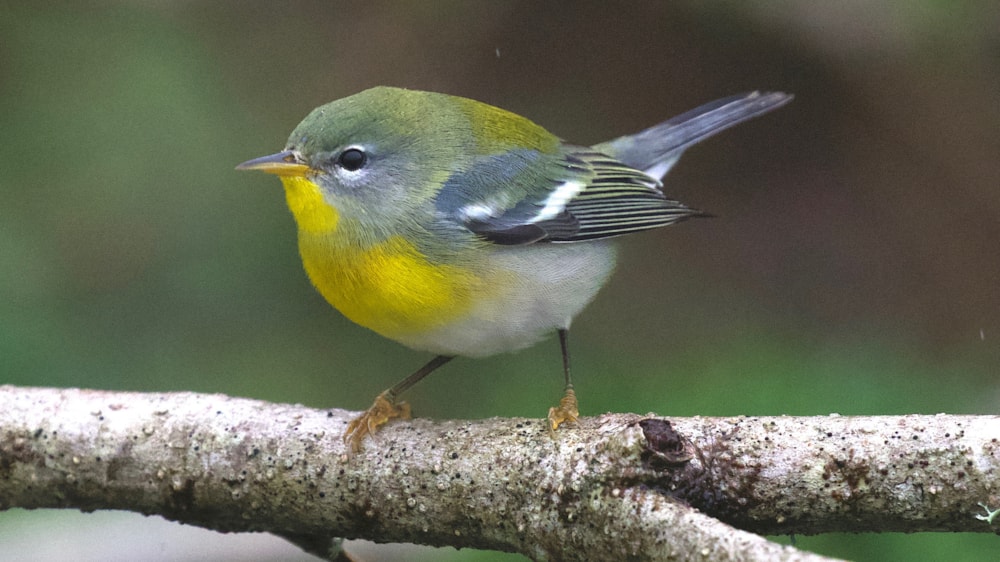 Northern Parula, Corvo, Corvo (Peter Stronach).
In the Azores, a Common Yellowthroat was a smart find on Corvo on 2nd, while two American Barn Swallows from 1st and a Taiga Merlin on 2nd are incredibly rare subspecies on this side of the Atlantic. Other island highlights included two Yellow-billed Cuckoos, two Myrtle Warblers and a Semipalmated Plover, while the Northern Parula remained in place throughout the week. Away from Corvo, a female Belted Kingfisher was at Lajes do Pico, Pico, on 30th and Yellow-billed Cuckoo was at Horta, Faial, on 1st. Six Double-crested Cormorants were noted – three at Horta, Faial, on 30th, two at Mosteiros, two at Mosteiros, São Miguel, on 25th, and one still on Corvo throughout.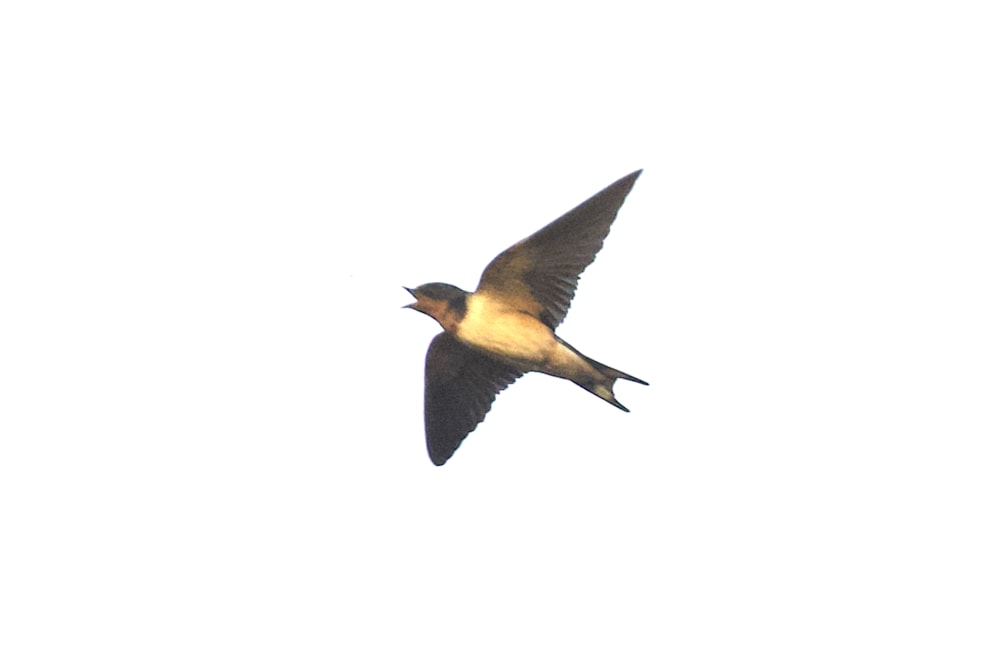 American Barn Swallow, Corvo, Corvo (Peter Stronach).
Meanwhile, Austria's first Asian Desert Warbler was trapped and ringed at Illmitz on 30th, while the country's first Bimaculated Lark at Tachenberger Moos was arguably more impressive – and was still present on 1st. Three Moussier's Redstarts were noted on Mediterranean islands – an adult male trapped and ringed at Ghadira Nature Reserve, Malta, and two others on the Italian island of Linosa (a Trumpeter Finch was there too). The first Oriental Skylark for Cyprus was at Phassouri reedbeds, Akrotiri, from 29-31st, with two Indian Rollers at Sulaibiya Pivot Fields, Kuwait, on 30th. In Israel, the Persian Shearwater was still off Eilat until 2nd at least.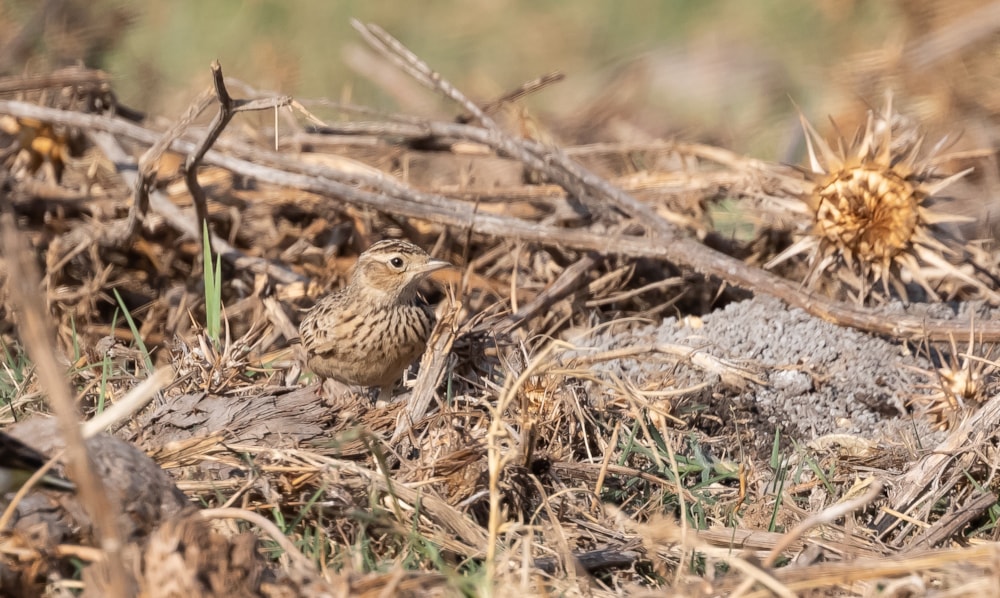 Oriental Skylark, Trachoni, Akrotiri (Jane Stylianou).
Estonia's first Eastern Black Redstart was at Pärispea on 31st, Bulgaria's fouth Little Bunting was trapped and ringed at Burgas the following day, and Estonia's fifth Lesser Short-toed Lark was at Varşag on 3rd. An Oriental Turtle Dove was at Ilomantsi, Finland, on 29th, while a Dusky Thrush was at Sorthat, Denmark, from 31st. A female-type Steller's Eider was off Sumba, Faroes, and a male Pine Bunting was at Johannishus, Sweden. In Poland, two White-headed Duck were at Wróblik Szlachecki from 30th, while a Pallid Swift was at Krynica Morska on 31st.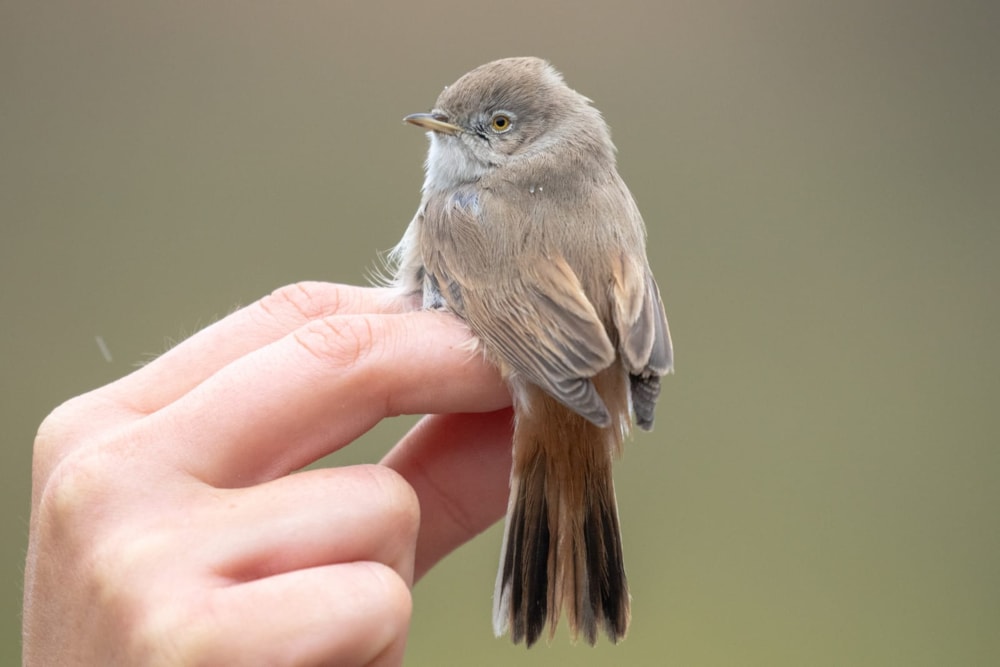 Asian Desert Warbler, Illmitz, Burgenland (Flora Bitterman).