The surprising reappearance of Eastern Yellow Wagtails on Shetland and Scilly respectively was arguably the stand-out news of the week. The Shetland bird, which was last noted at West Voe of Sumburgh on 13th, was found again in the dunes there on 3rd, although the poor condition of its plumage suggested that it had been attacked by a predator of sorts. Then, on 4th, the bird was seen to be killed by a Eurasian Sparrowhawk – a harsh reminder of the challenges that such vagrants face. Meanwhile, down on St Mary's, Scilly, a 'buzzy' Yellow Wagtail seen and heard in flight on 4th was presumed to be the Eastern Yellow last reported there on 20th.
New rarities were in short supply, though Kent produced a couple of good passerines: a Hume's Leaf Warbler was at Lade Gravel Pits from 2nd, despite being elusive at times, while an apparent Black-bellied Dipper made an appearance in Hollingbourne on 2nd, although it was not reported until the following day, by which point there was no sign.
In Co Cork, the Bufflehead continued at Ballynacarriga Lough throughout the week. A few kilometres down the road, a fantastic flock of eight Ring-necked Duck was discovered at Garranes Lake on 4th. A further 13 were seen around Britain and Ireland, including three still together on Tiree, Argyll, and two at Inch Island Lake, Co Donegal; further south-east, a drake obliged at Pitsford Reservoir, Northants, from 1st. The only Lesser Scaup was the drake at Chew Valley Lake, Somerset, while the Ferruginous Duck returned to Llan Bwch-llyn Lake, Powys, on 4th for its second winter.
A new American Wigeon was at Loch Watten, Highland, with two others seen in the county; elsewhere, the drake was still at Leighton Moss, Lancs, and the female at Grimley, Worcs. Seven Green-winged Teal included five spread across Scotland and new drakes at Bull Island, Co Dublin, and Slimbridge WWT, Glos. Three Surf Scoter were off Gormanstown, Co Meath, on 3rd, with others in Co Clare, Dumfries & Galloway, Lothian and Fife. The Black Scoter was still off Cocklawburn Beach, Northumberland, on 1st and the resident female King Eider was still at Ynyslas, Ceredigion, that day. Todd's Canada Geese graced Cardurnock, Cumbria, to 30th and Tiree, Argyll, on 4th. Two Essex sites held Black Brant, with others in Dorset and Cumbria.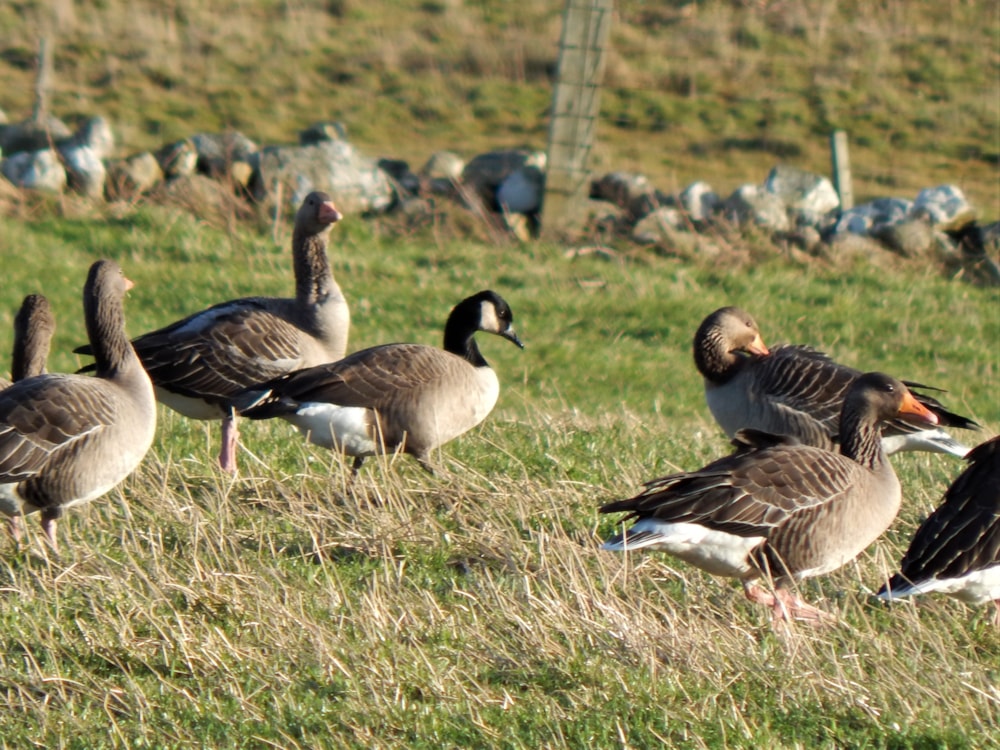 Todd's Canada Goose, Tiree, Argyll (John Bowler).
An adult White-billed Diver lingered off Bamburgh, Northumberland, on 2nd, while another was distantly off Eoligarry, Barra, from 1st and a third flew past Thurlestone, Devon, on 30th.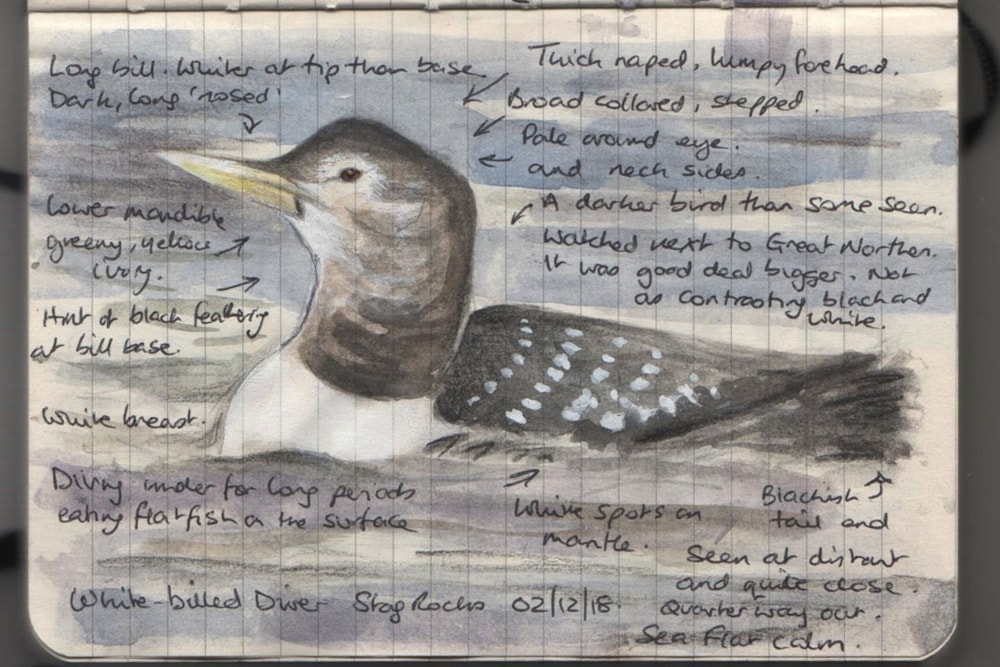 White-billed Diver, Bamburgh, Northumberland (Stewart Sexton).
Surprisingly, the Little Bittern was again seen at Saltholme, Cleveland, on 29th – but only the once. Western Cattle Egrets remained plentiful in the south, with example counts including 32+ still at Abbotsbury, Dorset. The only Glossy Ibis was a bird at Grange Cove, Co Wexford, on 2nd. In the Scottish Borders, the Common Crane remained near Coldstream.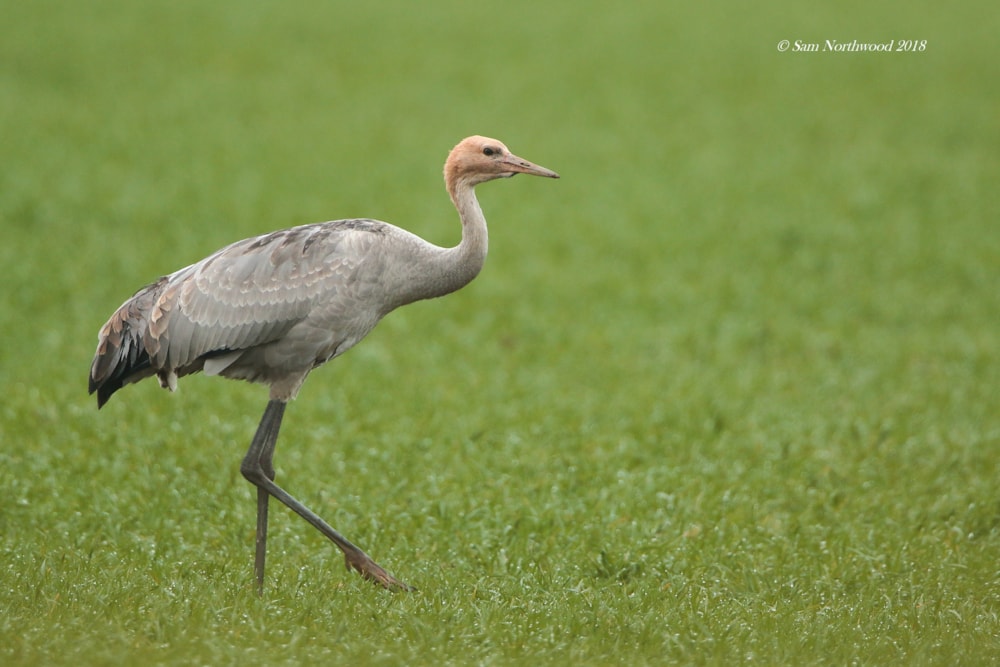 Common Crane, Coldstream, Borders (Sam Northwood).
The only Lesser Yellowlegs this week was the bird at Lodmoor, Dorset, which was again present on 2-3rd after no reports for a few days. Other shorebirds included the Long-billed Dowitcher at Frampton Marsh, Lincs, the Temminck's Stint at Stithians Reservoir, Cornwall, plus a single White-rumped Sandpiper still at Roe Estuary, Co Derry, on 28th.
Northumberland's Bonaparte's Gull showed well at Stag Rocks, Bamburgh, on and off to 3rd, but interesting gulls were otherwise disappointingly sparse, with an American Herring Gull reported from Cape Cornwall on 3rd about the only other of any great note. Just four sites logged Ring-billed Gull, with the sole British record concerning the usual adult at Blashford Lakes, Hants, while single adults were seen at sites in Cos Lough, Waterford and Cork. A pitiful seven Iceland Gulls included two individuals around Greater Manchester, with Glaucous Gulls hovering around a similar number. At least Caspian Gull numbers were healthy: 50 sites registered the species, with top counts including 19+ at Rainham Marshes, London, on 29th and eight at Bletchley landfill site, Bucks, on 3rd.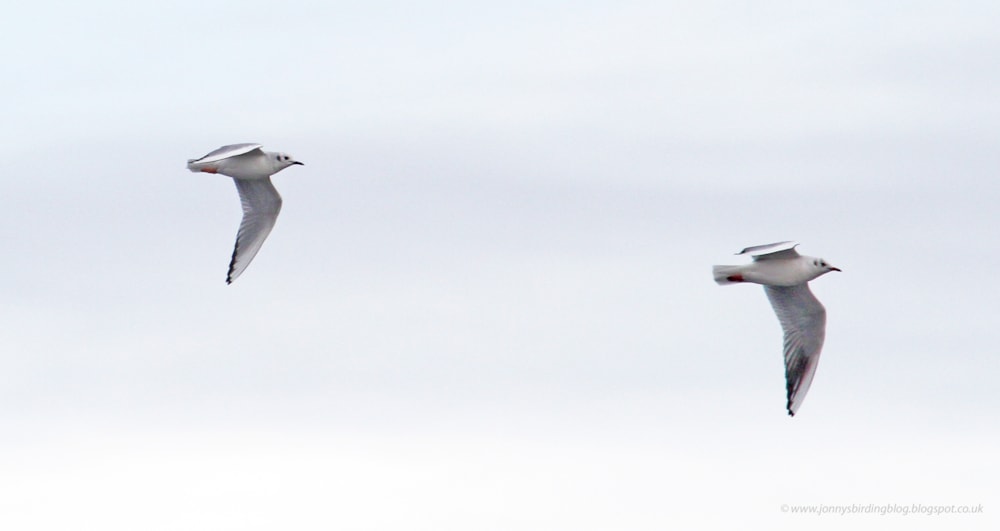 Bonaparte's Gull, Bamburgh, Northumberland (Jonathan Farooqi).
Welcome news concerned the Snowy Owl still in residence on St Kilda, Outer Hebrides, on 3rd. Eleven sites noted Rough-legged Buzzards, most of which were in Norfolk, though popular birds remained at Faseny Bridge, Lothian, and Holme Fen, Cambs. Unfortunately, one of the two was found dead by the road on Monday, having apparently become the victim of a road collision.
Content continues after advertisements
Red-backed Shrike is hardly near the top of the list of expected December discoveries, so the first-winter at Newbiggin-by-the-Sea, Northumberland, from 2-4th must have been a bit of a shock for the finder. A total of eight Great Grey Shrikes were noted around England, Wales and Scotland, with a report of a bird in Dalkey, Co Dublin, on 27th of considerable interest – the species is a major Irish rarity.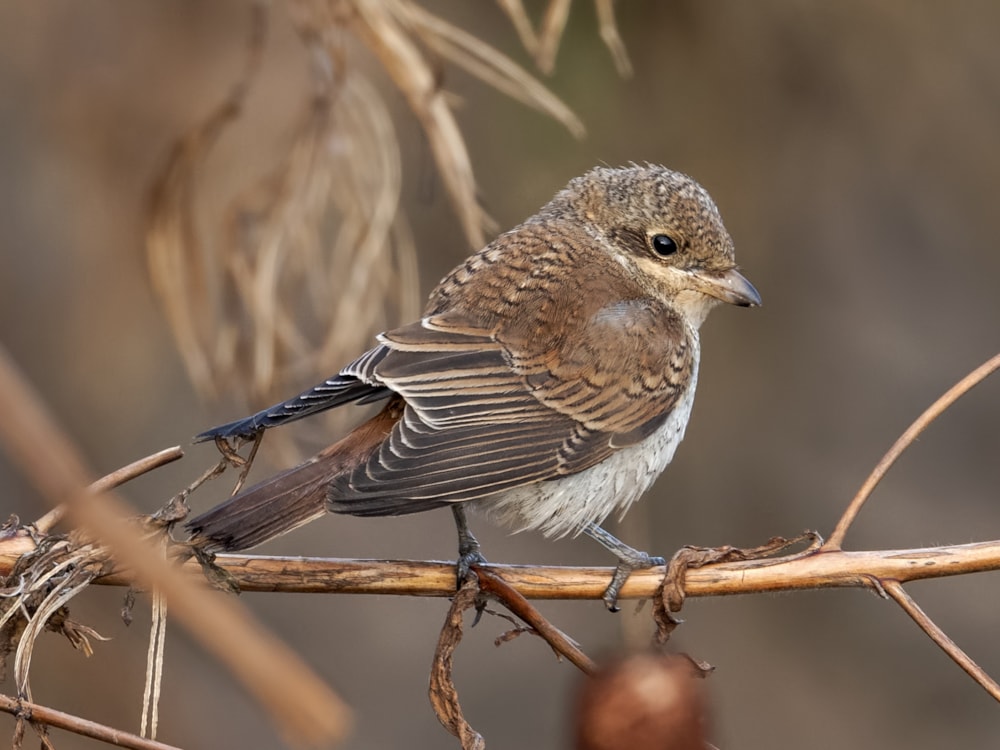 Red-backed Shrike, Newbiggin-by-the-Sea, Northumberland (Brian Martin).
The Norfolk Pallas's Warbler remained at Wells Woods to 1st, while a new Dusky Warbler showed at Kessingland, Suffolk, from 2-4th and another continued at Abbotsbury, Dorset, on 30th. Nine sites held Yellow-browed Warblers, all but one of which were in the far south-west of England, the exception being one at Ellington, Northumberland, on 4th.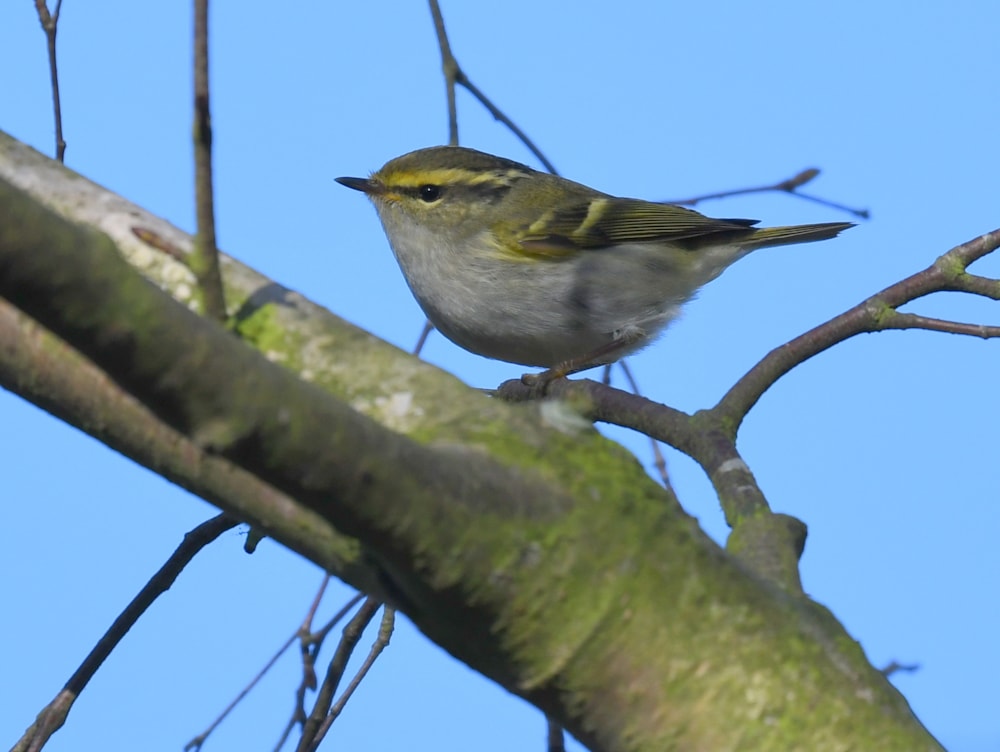 Pallas's Warbler, Wells Woods, Norfolk (David Ball).
Three Rosy Starlings included a reappearance of the bird in Llandudno, Conwy, on 4th – the first report of it since 9 November. Others were still in Suffolk and Northumberland. The only Richard's Pipit was a bird at Cowpen Marsh, Cleveland, on 28th, while a European Serin flew over St Mary's, Scilly, on 3rd.
Western Palearctic
In The Netherlands, the Nutcracker continued to busy itself around the outskirts of Wageningen, typically showing zero fear and, quite comically, even videoed feeding unconcernedly within feet of extremely loud roadworks at one point. An apparent Eastern Yellow Wagtail was found at Rhoon on 3rd, with the Black-winged Pratincole still at Oss and a Little Bustard photographed close to the Belgian border at Burghsluis.

Nutcracker, Wageningen, Gelderland (Dante Shepherd).
Neighbouring Belgium delivered a completely bizarre record of a dead Sooty Tern in a wood near Kaulille, Limburg, on 24 November. In France, the Eastern Imperial Eagle continued near Saint-Gilles and in Spain, the Sociable Lapwing remained at La Janda.
Sweden produced a drake American Black Duck on the west side of Hornborgasjön on 2nd, while Oriental Turtle Doves hung on in Jämtland and Västerbotten.
In the Atlantic islands, the Bufflehead remained on Sal, Cape Verde, on 2nd and the Dwarf Bittern was still on Fuerteventura, Canary Islands.