It was a generally quiet week on the rarity front, but was nevertheless an enjoyable seven days for the inland patcher, with an impressive mixture of tern and wader passage, where Dunlin and Arctic Terns featured particularly prominently.
Scilly's first spring Pallid Harrier – a first-summer male – toured the islands of Bryher, St Agnes and Samson on 30th. One also flew along Norfolk's eastern flank over Waxham and Winterton on 3rd. Remarkably, photo analysis of the two showed them to be one and the same, a movement of at least 635 km in as little as three days. One wonders how many inland counties missed out on the way.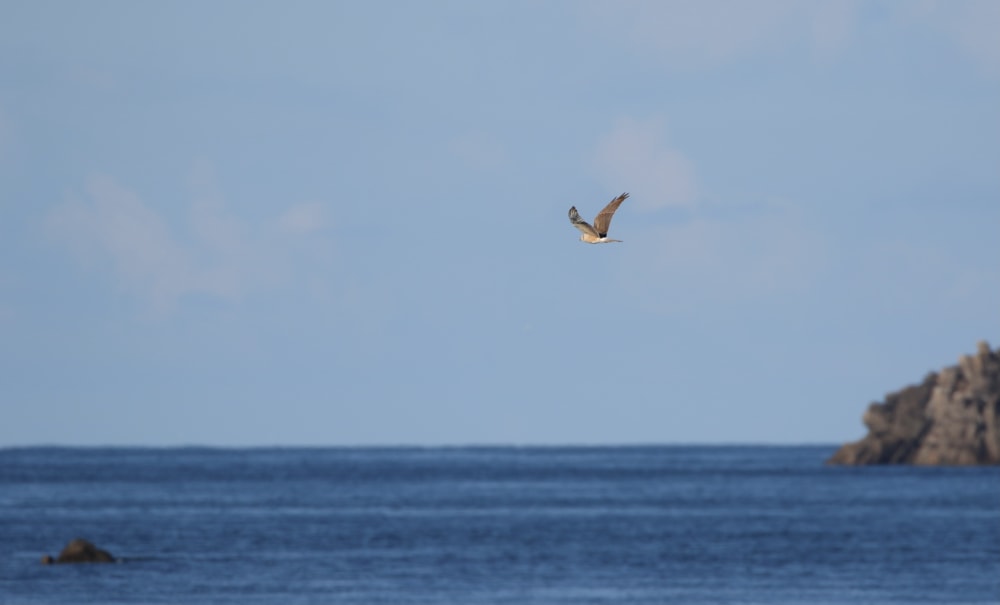 Pallid Harrier, Bryher, Isles of Scilly (Scott Reid).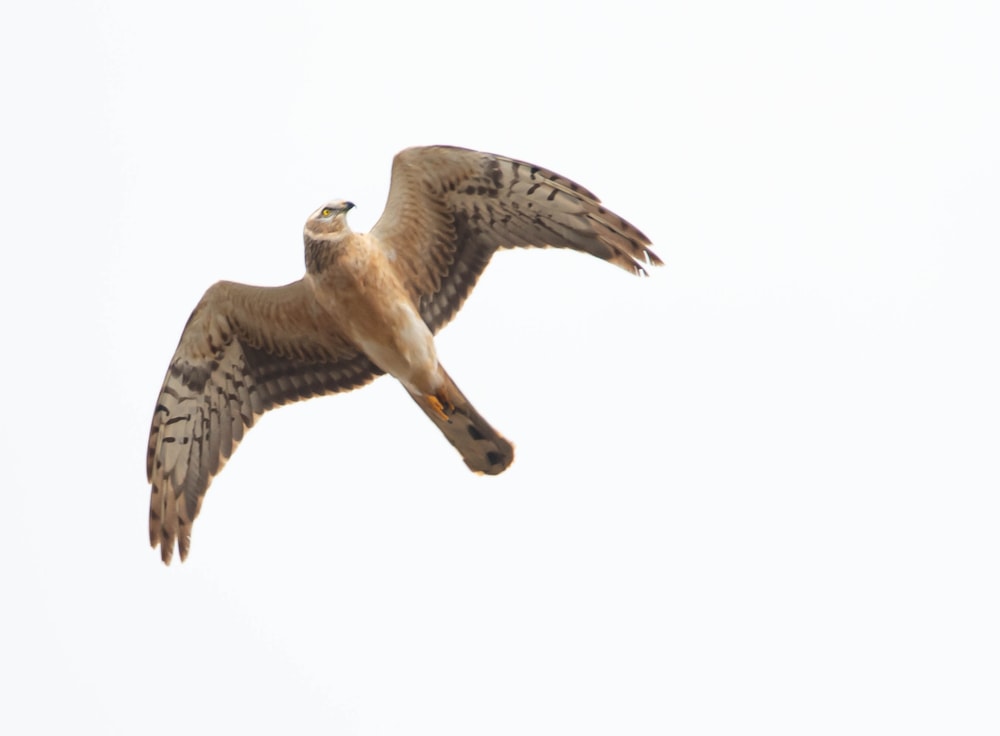 Pallid Harrier, Winterton Dunes NNR, Norfolk (Sean Offord).
After a brief visit to Leasowe, Cheshire, late last month, north-west England's Collared Pratincole reappeared in a ploughed field near Kirkby, Lancashire, on 1st, although would prove similarly fleeting. Either county would welcome a prolonged stay – Cheshire's last record came as long ago as 1987, while Lancashire's most recent was a one-day bird at Freckleton in 2005.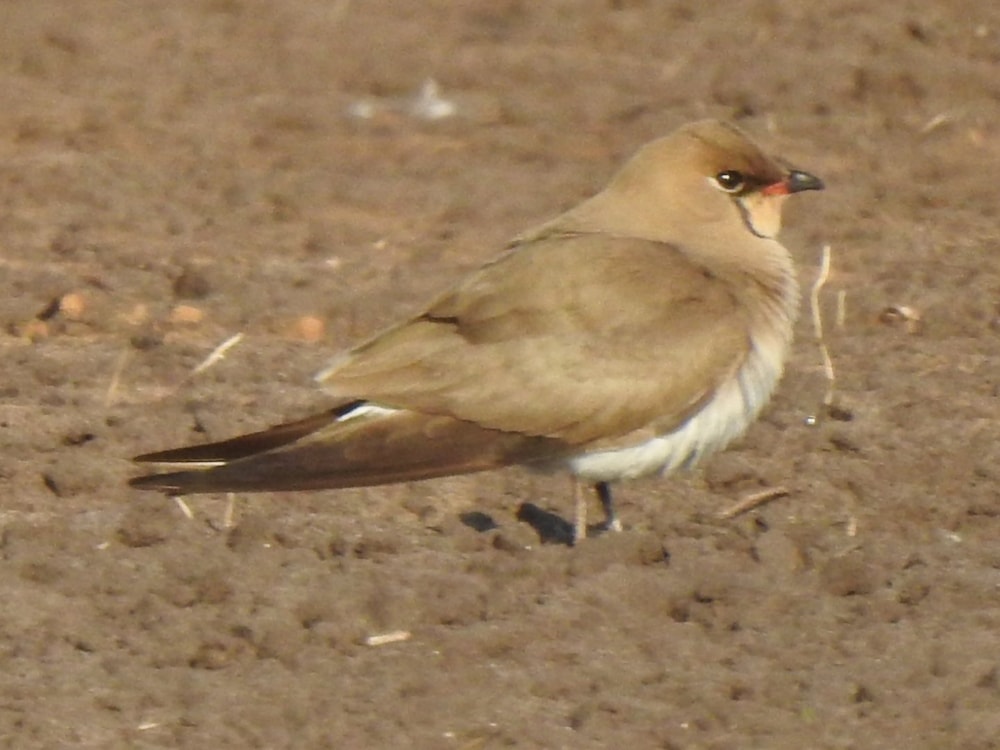 Collared Pratincole, Kirkby, Lancashire (Gerry Donelly).
Hooded Mergansers are always a species of questionable origins, although Angus birders will be hoping the one-day drake at Loch of Kinnordy RSPB on 3rd will make the grade. Elsewhere, a similarly fleeting Lesser Scaup was a surprise on the Lincolnshire coast at Chapel Pit on 29th.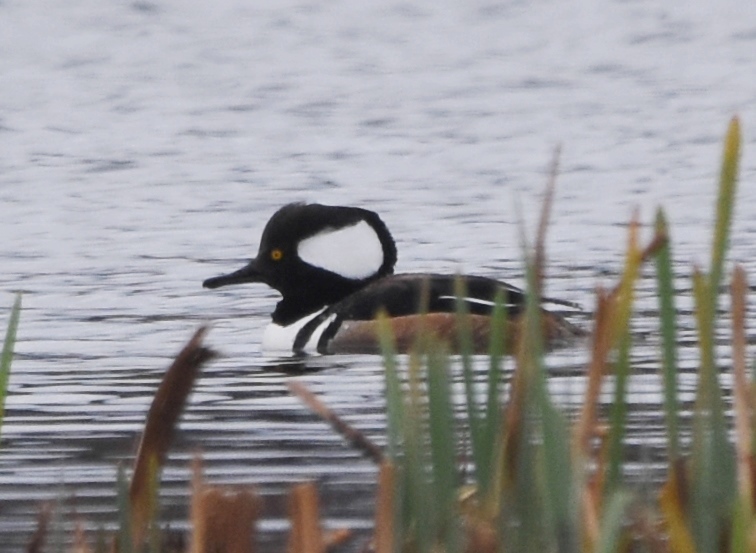 Hooded Merganser, Loch of Kinnordy RSPB, Angus & Dundee (Mark Wilkinson).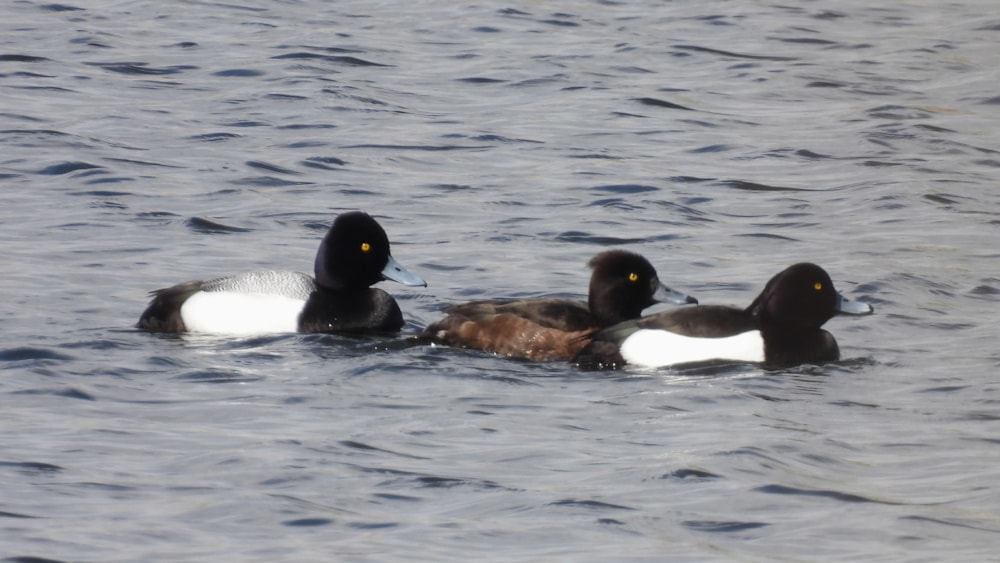 Lesser Scaup, Chapel Six Marshes, Lincolnshire (Garry Wright).
In Orkney, a possible male Lesser Kestrel at Evie, Mainland, on 28th was an intriguing report, although remained unconfirmed. St Kilda's Snowy Owl reappeared this week after several weeks away.
Foxhall, Suffolk, held onto its singing Iberian Chiffchaff, while another was reported at Noar Hill, Hampshire, on 1st..Fair Isle's Hornemann's Arctic Redpoll lasted until 29th, replaced by a Rustic Bunting on 2-3rd. Co Wexford hosted an apparent 'superciliaris' Black-headed Wagtail at Cahore Marsh on 28th – Ireland's first record of this intergrade – while Foula's Eastern Subalpine Warbler remained at Hametoun throughout.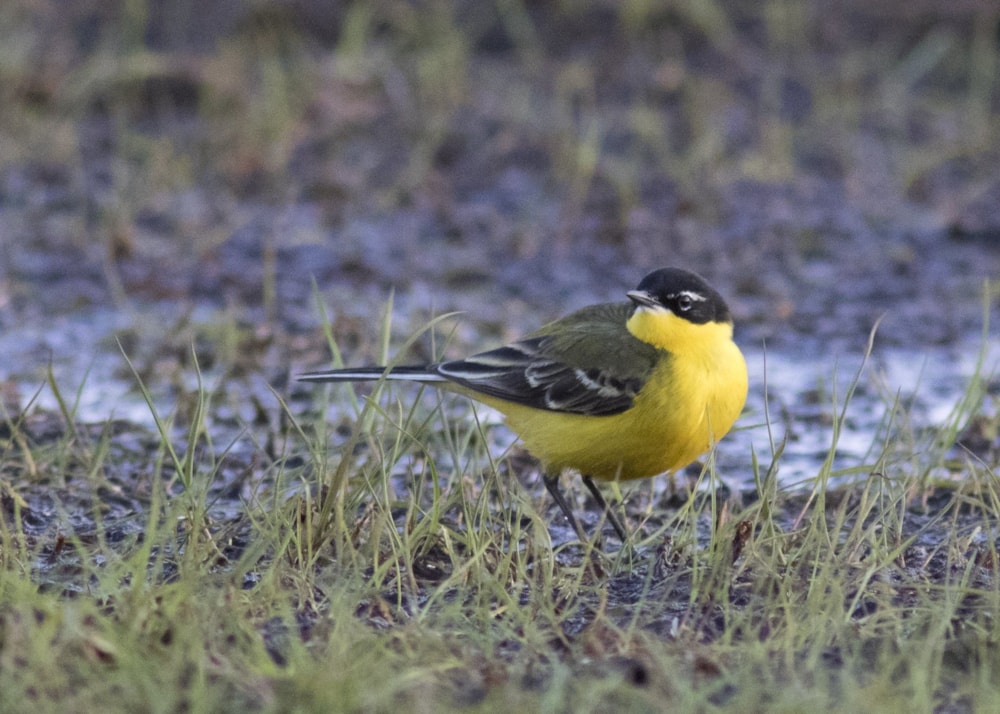 'superciliaris' Black-headed Wagtail, Cahore Marsh, Wexford (Sean Ronayne).
Four Red-throated Pipits were reported throughout the week, with one heading north-west with migrating Meadow Pipits over Sidestrand, Norfolk, on 3rd perhaps the most notable. The remainder graced south-west England: one spent two days on St Mary's, Scilly, alongside Cornish records at Buttermilk Hill, St Ives, on 30th and Kenidjack Valley on 3rd.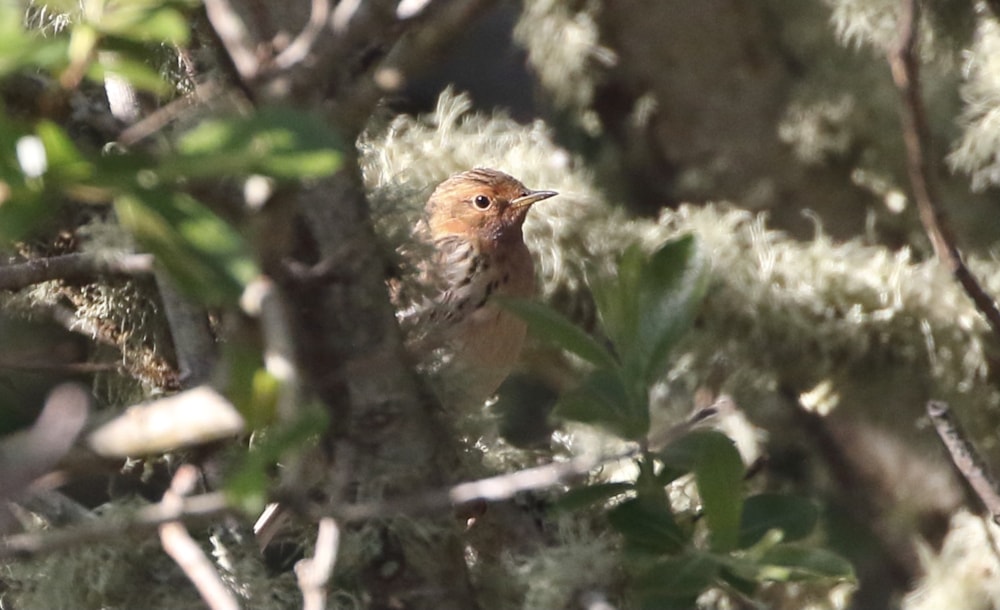 Red-throated Pipit, St Mary's, Isles of Scilly (Scott Reid).
Like clockwork, the regular drake King Eider returned to Aberdeenshire's Ythan Estuary from 1st; what is seemingly a different individual flew west past Burghead, Moray and Nairn, the following day. Another 'old faithful' was Argyll's Pied-billed Grebe at Loch Feorlin.
In Highland, Nigg Bay's Richardson's Cackling Goose was last noted on 30th; more obliging was the presumably suspect individual with Canada Geese at Lowercroft Reservoirs, Greater Manchester.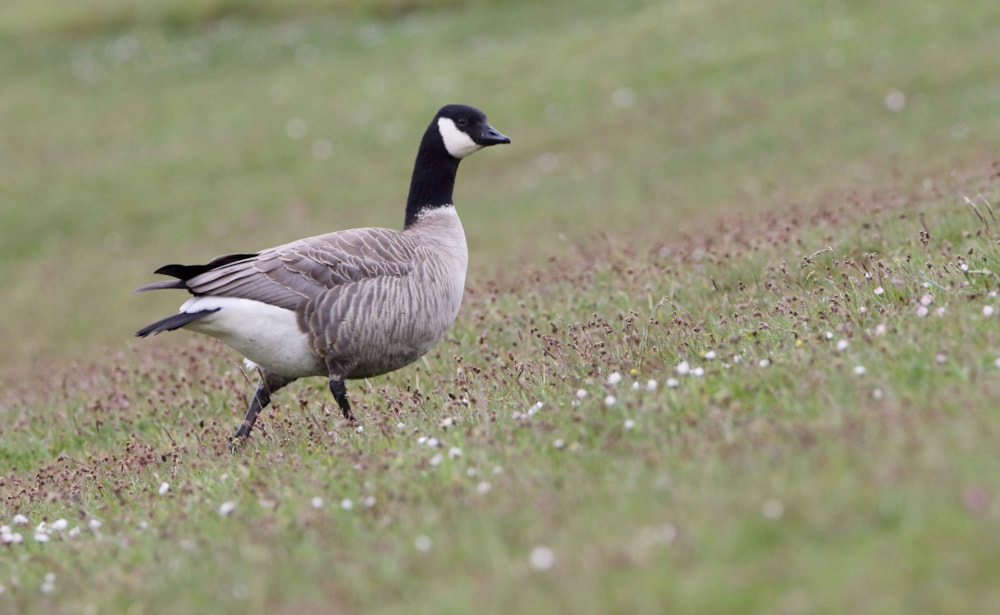 Richardson's Cackling Goose, Lowercroft Reservoirs, Greater Manchester (R Thew).
A Black Stork over a number of New Forest sites near Burley, Hampshire, on 30-1st likely relocated to the Isle of Wight on 2-3rd, seen over Ventnor before settling around Brading Marshes RSPB.
A 'mystery wader' photographed at Tyninghame Bay, Lothian, and submitted to SOC Birdwatching for Beginners turned out to be a dapper Spotted Sandpiper. Photographed on 1st, it was thankfully relocated at the week's end. In the east, a Kentish Plover at Iken, Suffolk, from 3rd was a smart find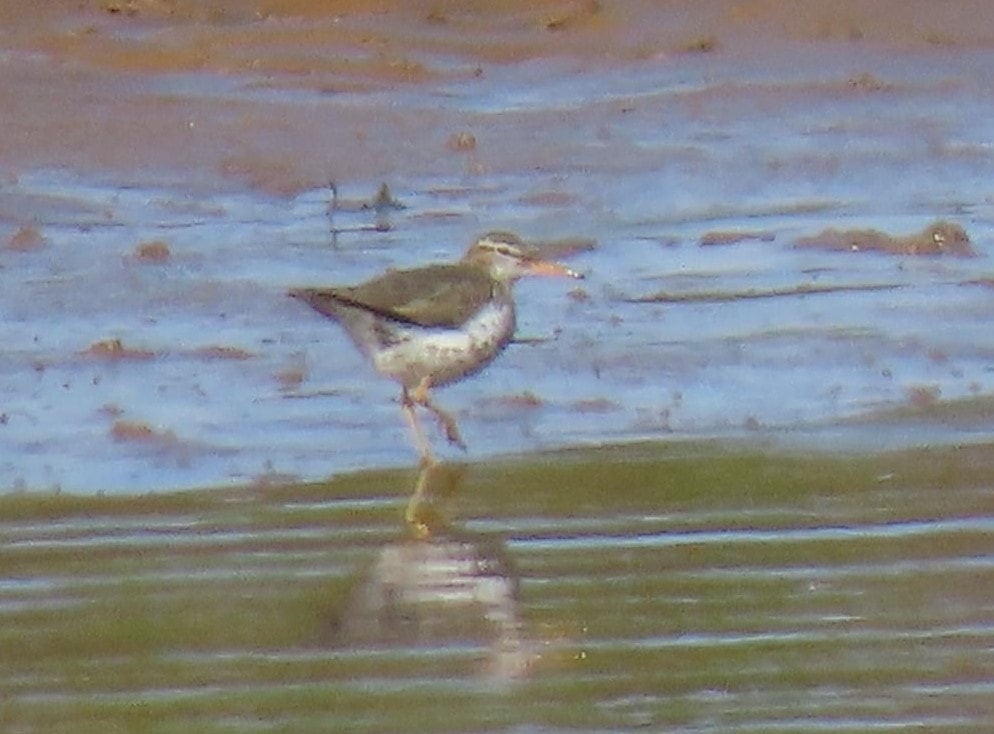 Spotted Sandpiper, Tyninghame Bay, Lothian (Willow Chew).
A Whiskered Tern past Bridport, Dorset, on 28th is likely the popular customer enjoyed at Abbotsbury Swannery from 2nd. Meanwhile, a Gull-billed Tern resided at Carrickfinn, Co Donegal, from 4th; Co Kerry's Double-crested Cormorant was reported from Carrig Island again on 1st.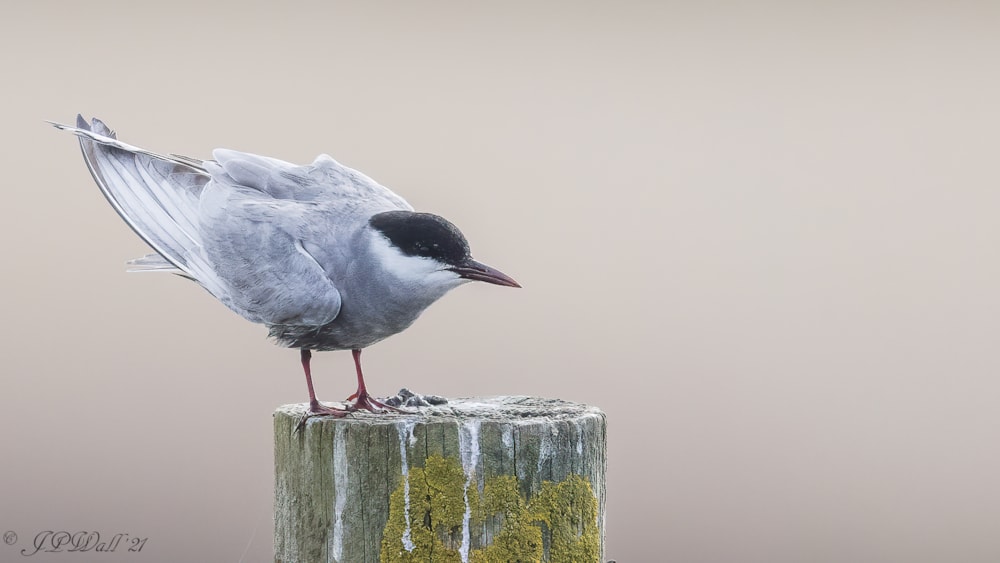 Whiskered Tern, Abbotsbury Swannery, Dorset (John Wall).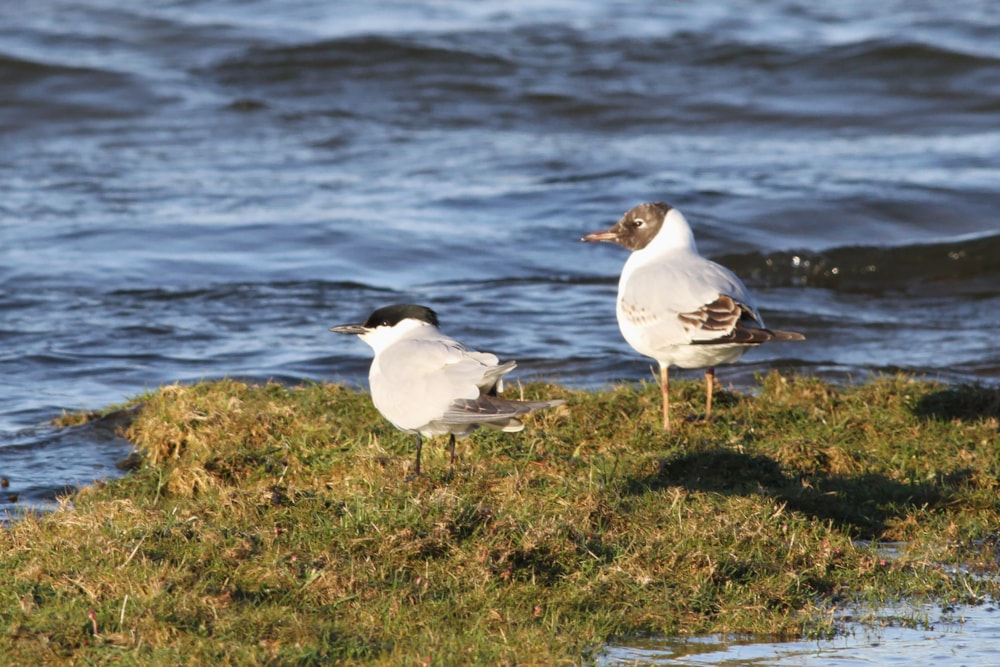 Gull-billed Tern, Carrickfinn, Donegal (Derek Charles).
Ballyheige Bay, Co Kerry, played host to a first-winter Franklin's Gull from 28-30th – the same site as the county's first record back in 1993. A new Bonaparte's Gull – another first-winter – was at Dunnet Bay, Caithness, from 1st. Meanwhile, others remained at Cardiff Bay, Glamorgan (two), and Upton Warren NR, Worcestershire. In Cornwall, the American Herring Gull remained at Newlyn throughout.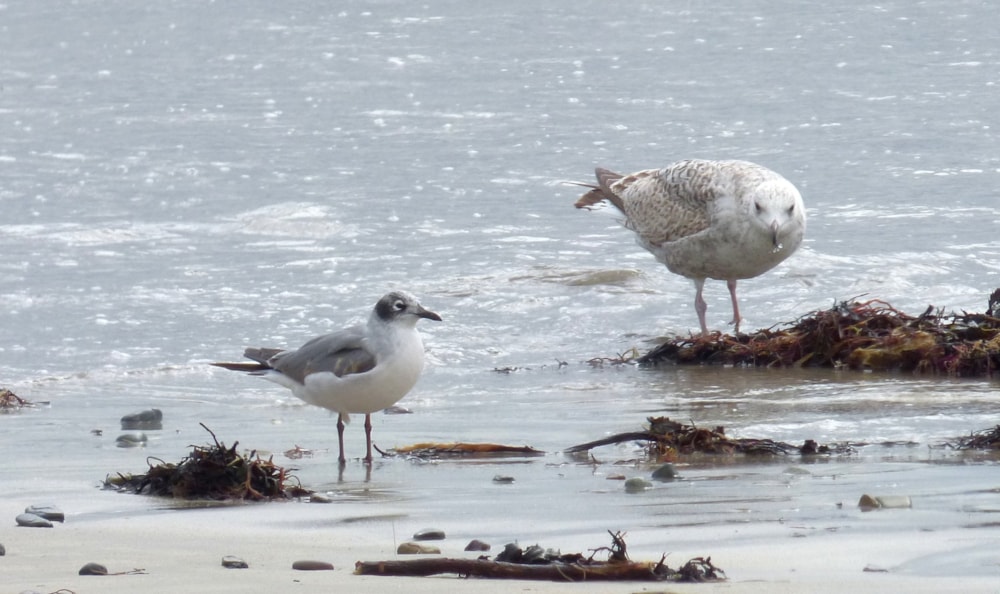 Franklin's Gull, Ballyheige Bay, Kerry (Killian Kelly).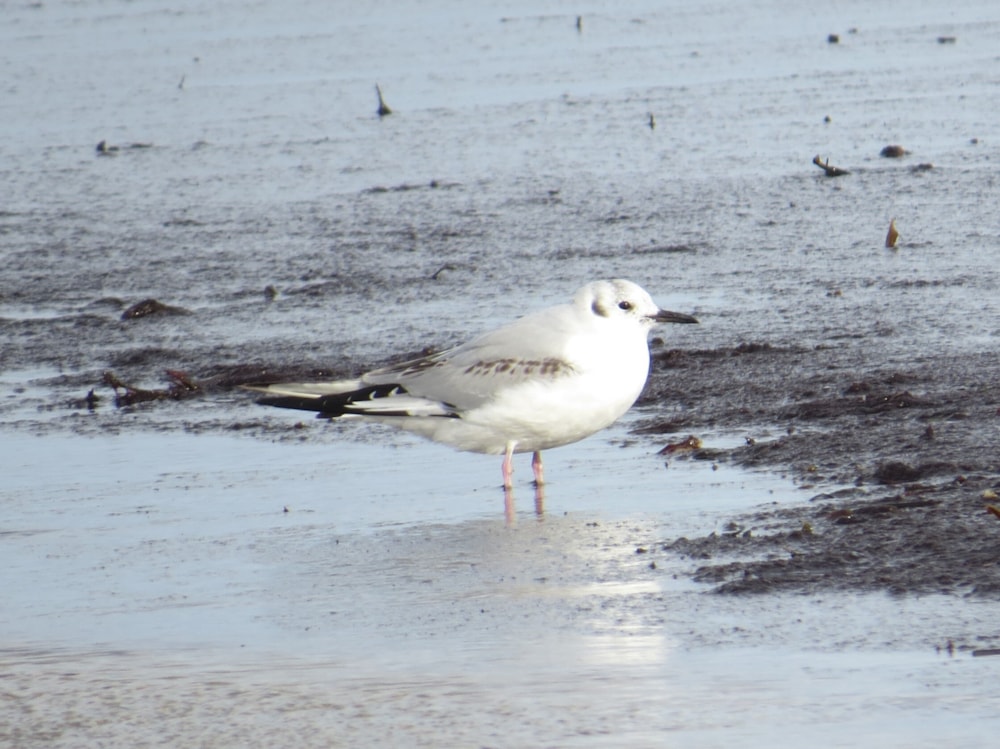 Bonaparte's Gull, Dunnet Bay, Caithness (Nina O'Hanlon).
The Walrus spent another week at Tenby, Pembrokeshire, as did the Sei Whale off Kinghorn, Fife.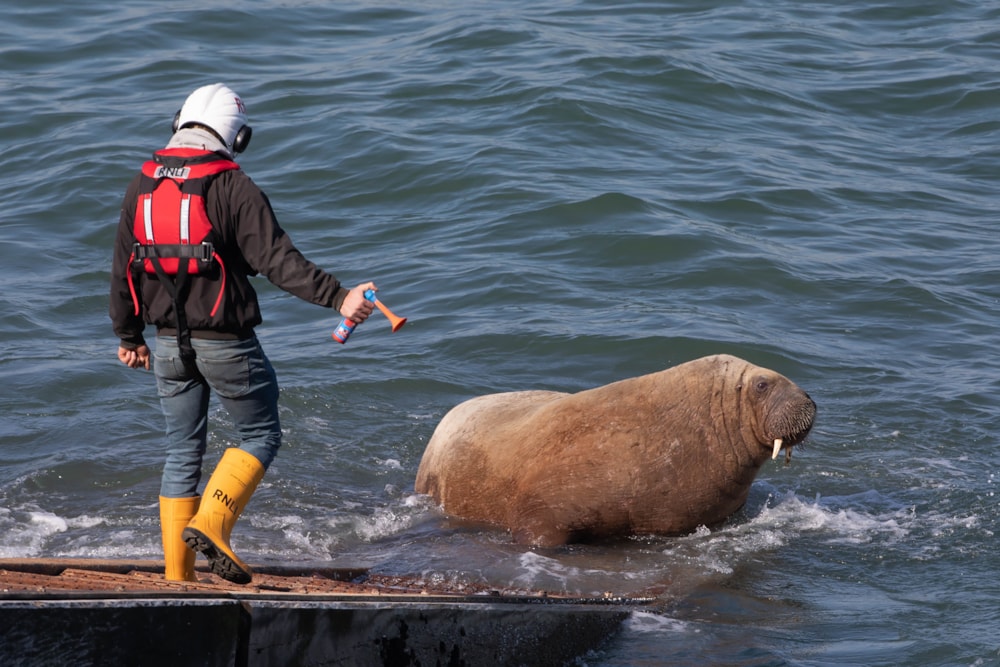 Walrus, Tenby, Pembrokeshire (Martyn Sidwell).
Scottish mainland
It may feel like Scotland is still in the grip of winter but there were signs of change in a week that ended with a Black Kite roosting overnight at Collieston, Aberdeenshire. A Rough-legged Buzzard was noted at Glen Isla, Angus and Dundee, on 29th and a late Great Grey Shrike was a surprise at Archiestown, Moray and Nairn, on 2nd. In Highland, a Hoopoe was at Fiskavaig, Skye, from 28th.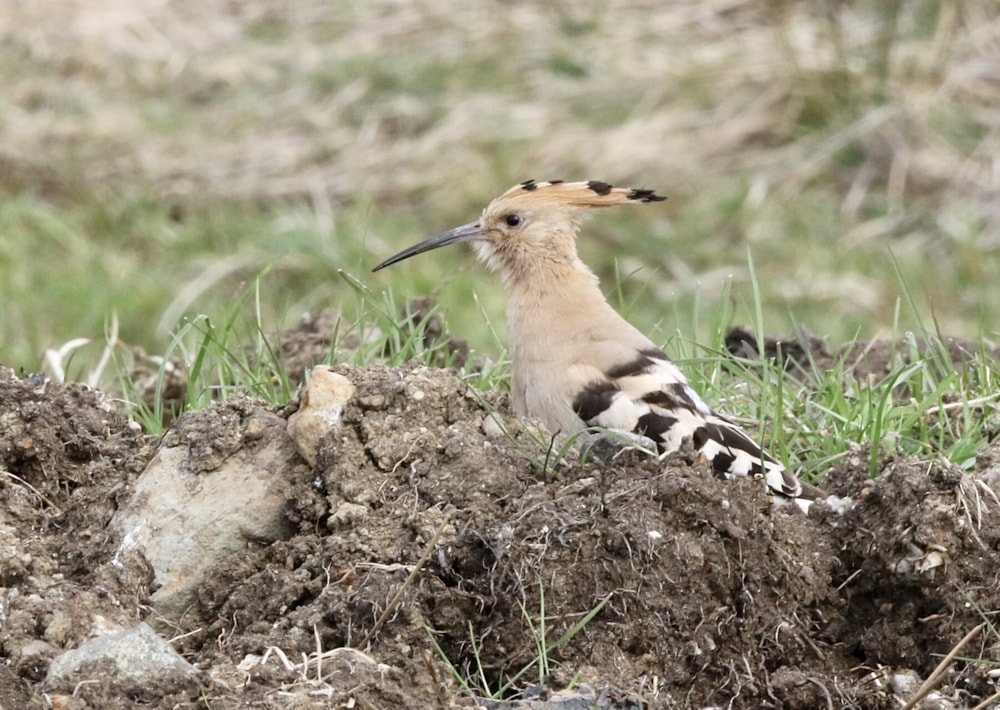 Hoopoe, Fiskavaig, Skye, Highland (Bob McMillan).
White-billed Diver numbers were more subdued with two noted at Lossiemouth and Cullen, Moray and Nairn, with a single at Burghead, while another lone individual was off Portsoy, Aberdeenshire, on 1st. The female Ring-necked Duck at Letham Pools, Fife, remained until 30th at least and a single drake Green-winged Teal was at Riverside Nature Park, Angus and Dundee.
Drake Surf Scoter lingered at Gosford Bay and Musselburgh, Lothian, with two further north at Blackdog, Aberdeenshire, from 1st. A small influx of Garganey brought birds to six counties, including three at Carbarns Pool, Clyde, and Stonehaven Bay, Aberdeenshire. White-winged gull numbers dropped, with just three Iceland Gulls recorded in Highland and a single Glaucous Gull at Saline, Fife.
A Eurasian Spoonbill at Hogganfield Loch, Clyde, was popular and a Common Crane was at Treshnish, Mull. Reports of Wood Sandpiper at Loch of Kinnordy, Angus and Dundee, Musselburgh Lagoons, Lothian, and Fail Loch, Ayrshire, were received warmly.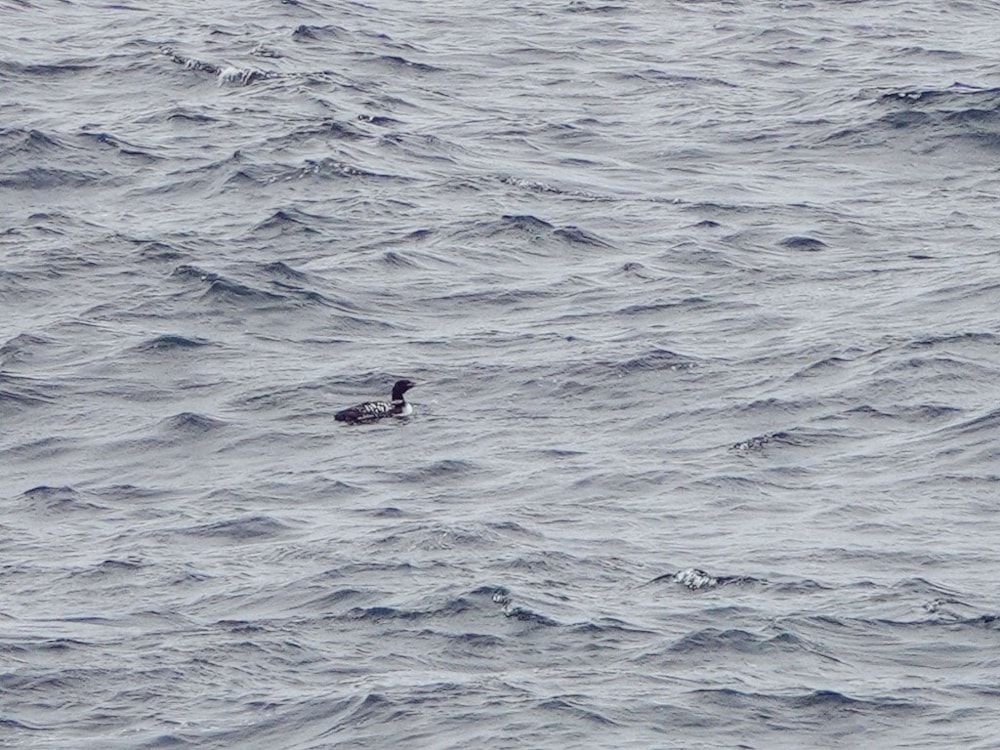 White-billed Diver, Cullen, Moray & Nairn (Johannes Nobel).
Northern Isles and the Hebrides
Shetland's adult Kumlien's Gull revisited Gremista on 30th before reappearing at Lerwick on 2nd. A single White-billed Diver was at Norwich, Unst, on 1st. Two Common Cranes were in the Ringasta area in the week. On Fair Isle the Little Bunting remained, a Siberian Chiffchaff took shelter in Vaila's Trees and a Blue-headed Wagtail offered a splash of colour.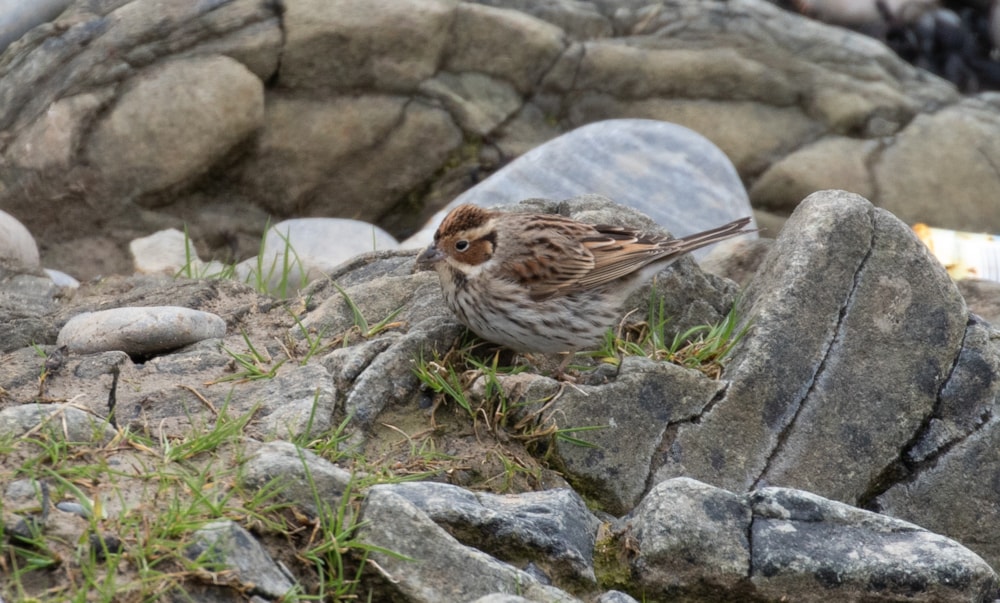 Little Bunting, Fair Isle, Shetland (Daniel Gornall).
In a quiet week around Orkney the long-staying White-billed Diver was still off Papa Westray until 30th at least. A Common Crane was at Loch of Banks, Mainland, on 29th, while North Ronaldsay offered a Wryneck from 28th-30th and a Siberian Chiffchaff on 30th.
A Black Kite reported from Harris in the Hebrides was not seen again. Four adult White-billed Divers were noted off Port Nis, Lewis. Glaucous Gulls numbered between four and eight depending upon site fidelity and at least half a dozen Iceland Gulls were still spread around including three at Rubh' Arnal, North Uist, on 30th. A hardy drake Garganey found its way to Loch Mor, North Uist, on 30th.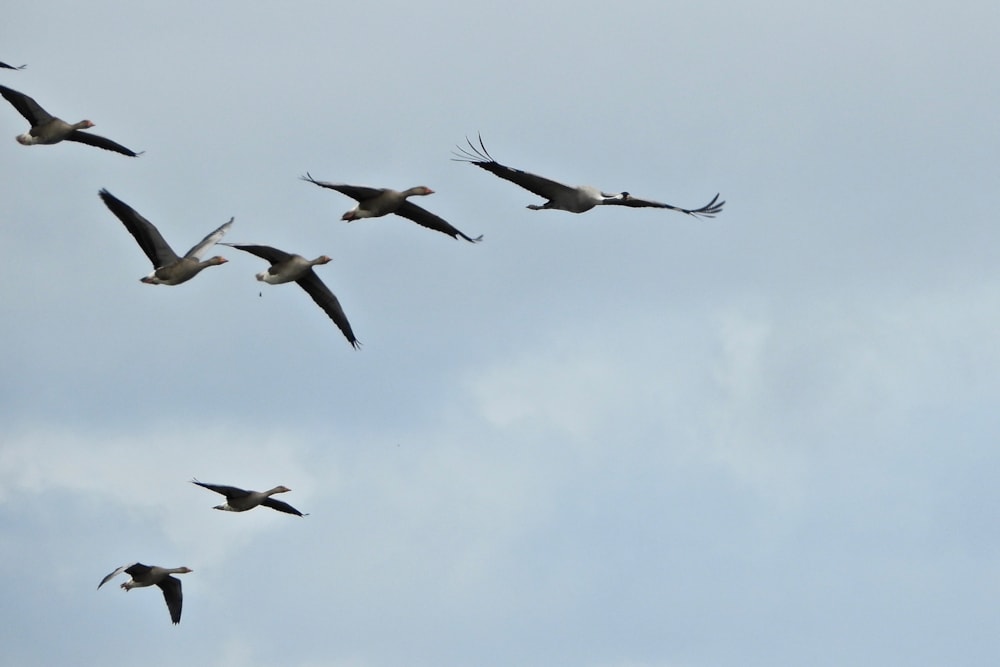 Common Crane, Loch of Banks, Mainland, Orkney (Steven J Charlton).
North-East England
The wetland just before the causeway at St Mary's Island has a good track record for vagrant wagtails dropping in and this week another was added to the list with a good-looking Grey-headed Wagtail briefly on 29th. With news of a Wood Warbler brightening up the greyness of Killingworth on 2nd and a settled female Ring Ouzel south of Seghill, North Tyneside, was punching above its weight in the week.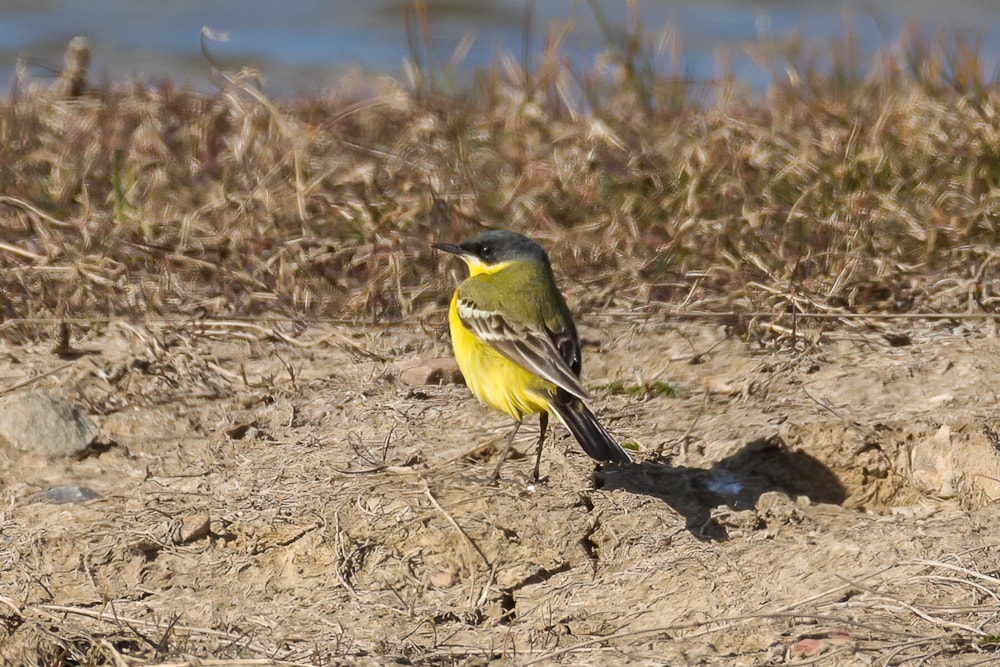 Grey-headed Wagtail, St Mary's Island, Northumberland (Alan Curry).
Iceland Gull numbers were hard to pin down, but at least two juveniles and a second-winter were noted at six locations across North Tyneside and Northumberland, though the number of juveniles was probably higher. Up to six Garganey were noted in Druridge Bay, with four at East Chevington and two at Druridge Pools; also in the bay area were Wood Sandpiper and Blue-headed Wagtail. Three Ring Ouzels were on Holy Island and there was an uptick in Hooded Crow records with individuals noted from Linton, Hemscott Hill and Tynemouth.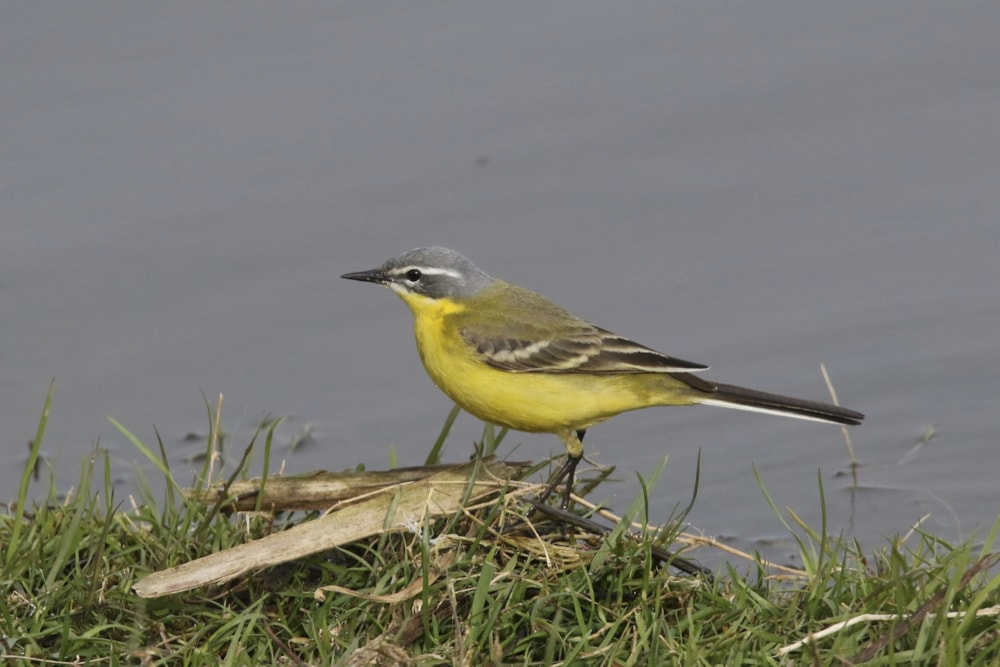 Blue-headed Wagtail, Druridge Pools, Northumberland (Chris Barlow).
Bank Holiday birding can often conjure up visits to evocative locations, few Durham birders expected to spend this one on a roundabout at Boldon Business Park but a two-day stay by a typically elusive spring Wryneck resulted in just that.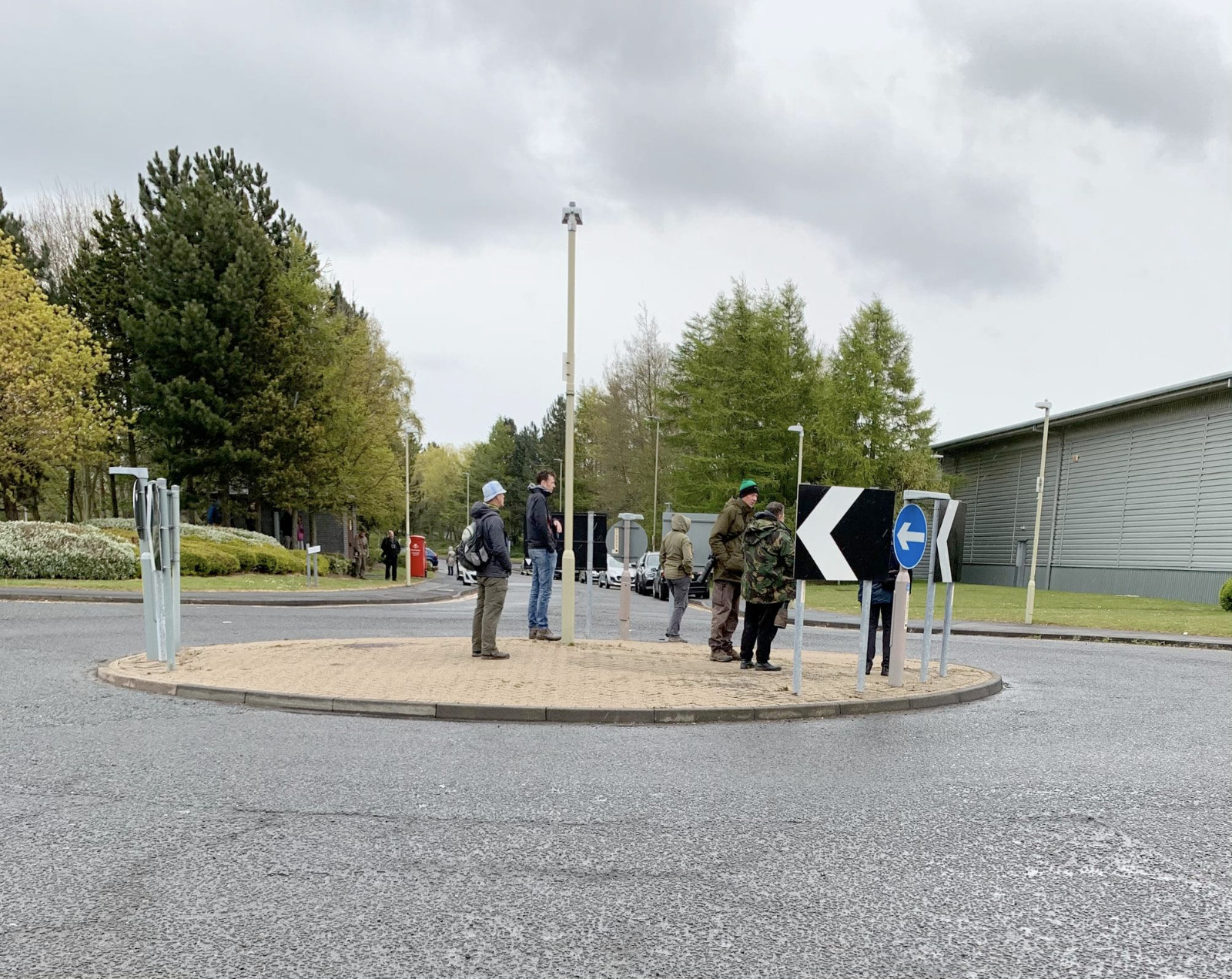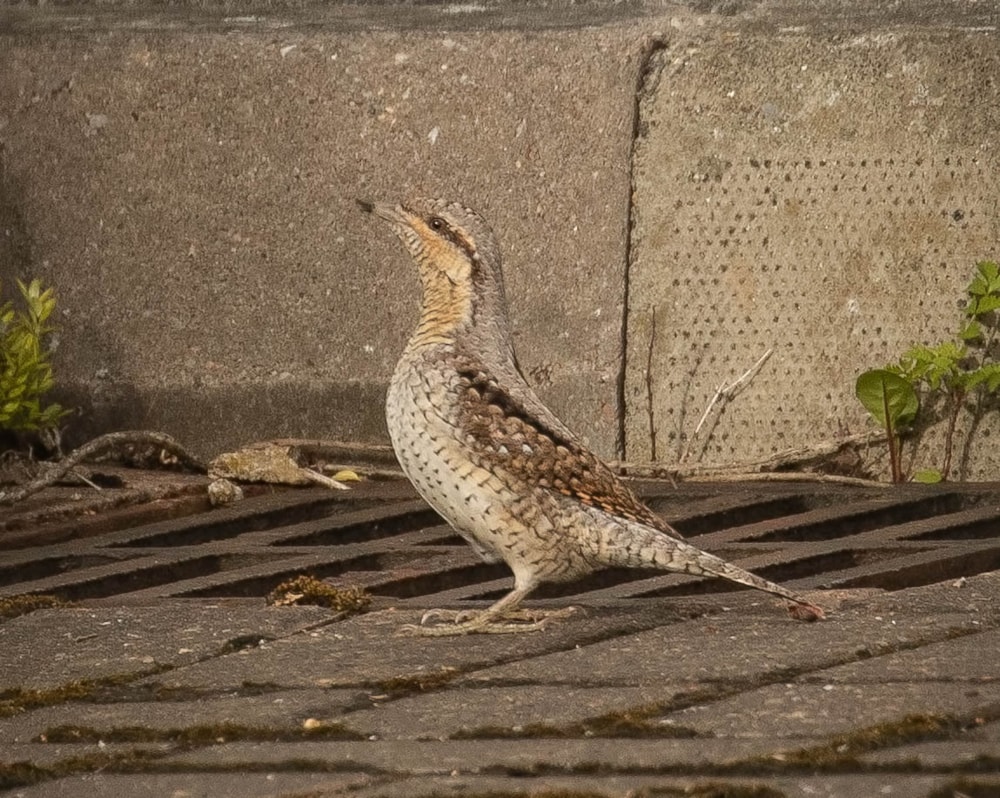 Wryneck, West Boldon, Durham (E Barnes, top; Tippa Laurie, below).
Whitburn Coastal Park highlights included Eurasian Spoonbill, Glaucous Gull and Hooded Crows seen moving north on consecutive days. A small passage of Greater Scaup also of note at Durham's premier sea-watching hub. Wood Sandpipers were noted from Lamesley, Bishop Middleham, Bolton Flats NR (where three were noted on 3-4th) and Seaton Pond.
Cleveland also got in on the Hooded Crow movement with an individual at Dorman's Pool early in the week. A Garganey remained at Cowpen Marsh on 28th and the long-staying Spotted Redshank continued at Greatham Creek. Passage Ring Ouzels rocked up at South Gare and Marske-by-the-sea and a wandering Russian White-fronted Goose was in the Skelton/Saltburn area on 2nd.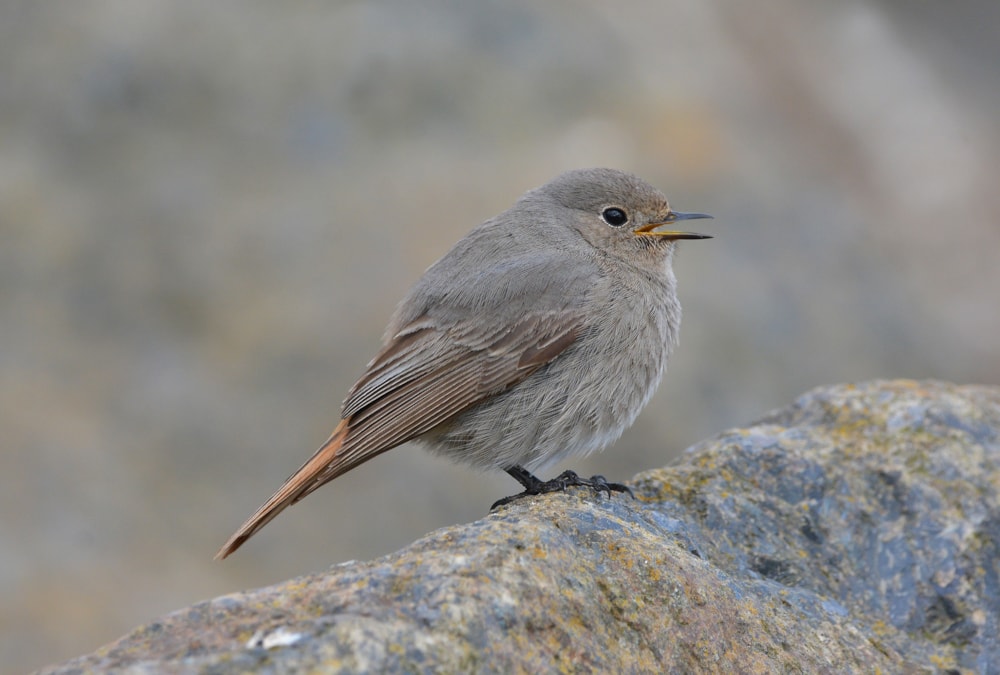 Black Redstart, Skinningrove, Cleveland (Damian Money).
North-West England
Rays of summer peeked through Cumbria's curtains this week, with a Black Kite over Loughrigg Fell on 30th and four Eurasian Dotterel at two sites. However, winter was still lurking with the Todd's Canada Goose making a surprise re-appearance at Rockcliffe Marsh among the 33,000 staging Barnacle Geese. The adult Sabine's Gull was again along the River Esk at Longtown on 28th, with three Eurasian Dotterel near Haweswater on 30th.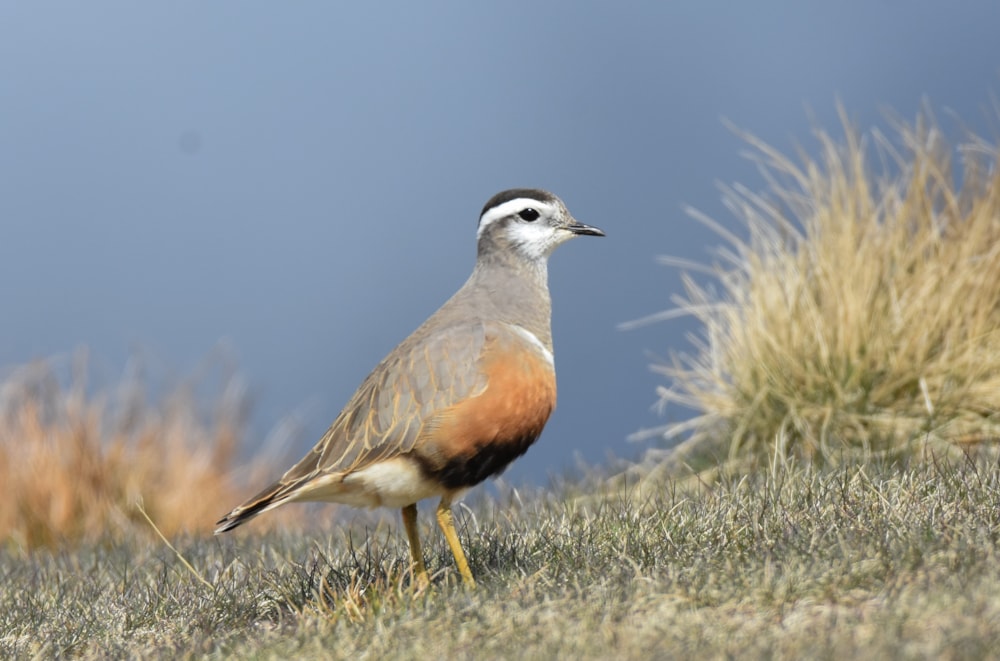 Eurasian Dotterel, Haweswater, Cumbria (James Turner).
Pendle Hill continues to be Lancashire's Eurasian Dotterel hot-spot, with one briefly at the trig point on 30th. It is of course still early in the season for this charming wader so hopefully there's more to come. Wood Sandpipers had a decent spring showing, with birds at three localities, including an impressive seven at Marshside RSPB. Tundra Bean Geese were at Crossens Outer Marsh and Banks Marsh, while the Dusky Warbler lingered further south at Ainsdale until at least 29th.
It was rather quiet in Cheshire, although the Slavonian Grebe was still decorating Acre Nook Sand Quarry throughout. Eurasian Spoonbill is still a decent county bird away from its usual Dee Estuary haunts, so an adult at Carr Lane Pools, Hale, was a nice find. A Hoopoe was recorded in a private garden near Sale, Greater Manchester, on 29th, although sadly there was no further news on the bird. A Dark-bellied Brent Goose at Pennington Flash CP on 29th proved to be a bird for the few, staying just 20 minutes before continuing south-east.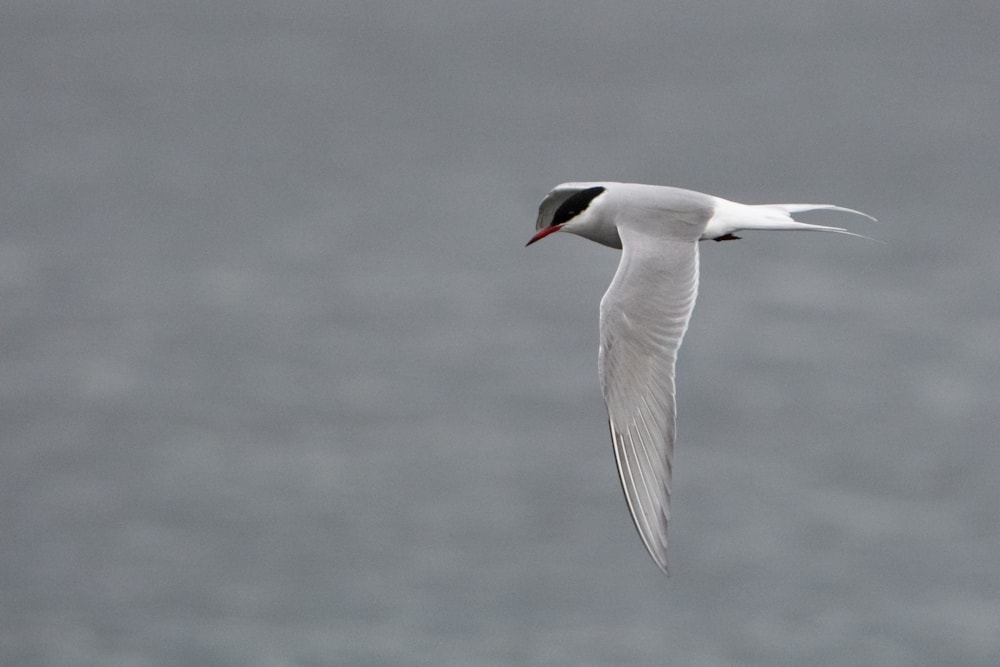 Arctic Tern, Woolston Eyes NR (PERMIT ONLY), Cheshire (Dan Owen).
Lincolnshire and Yorkshire
A Wryneck was at Welton, Lincs, on 30-1st, with the peculiar sight of 42 Snow Geese overflying Alkborough Flats on 2nd (having earlier been seen at Wheldrake Ings, North Yorkshire). Elsewhere, there were still plenty of Ring Ouzels being seen, despite May arriving, and an Iceland Gull was among the highlights at Gibraltar Point NNR. Frampton Marsh RSPB produced a drake Ring necked × Tufted Duck and a lingering male Eurasian Dotterel, while early Common Quail sang at two sites in the far south of the county – where Baston & Langtoft Pits produced four Black Terns on 28th.
The Spurn area perked up, with White-tailed Eagle on 1st, Richard's Pipit on 2nd and Red-rumped Swallow on 4th; the latter date delivered a Temminck's Stint to Leven Carrs. Flamborough, however, had another tough week, with a Siberian Chiffchaff at Thornwick Pools about the best on offer. A Richard's Pipit visited Filey on 3rd.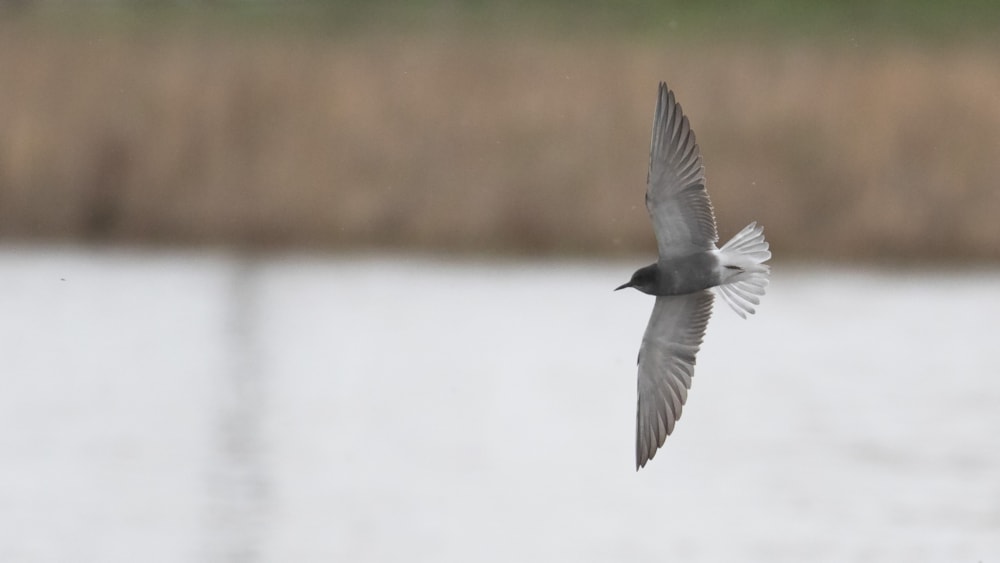 Black Tern, Baston & Langtoft Pits, Lincolnshire (Josh Jones).
A Glaucous Gull went past Long Nab, Burniston, on 3rd, with an Iceland Gull still kicking around the York area. Nosterfield LNR produced a selection of waders including Red Knot, while two Eurasian Dotterel were at Ingleborough on 2nd. A White Stork overflew Pudsey on 1st, while seven Eurasian Dotterel were on the West Yorkshire-Manchester border at Castleshaw Moor on 30th.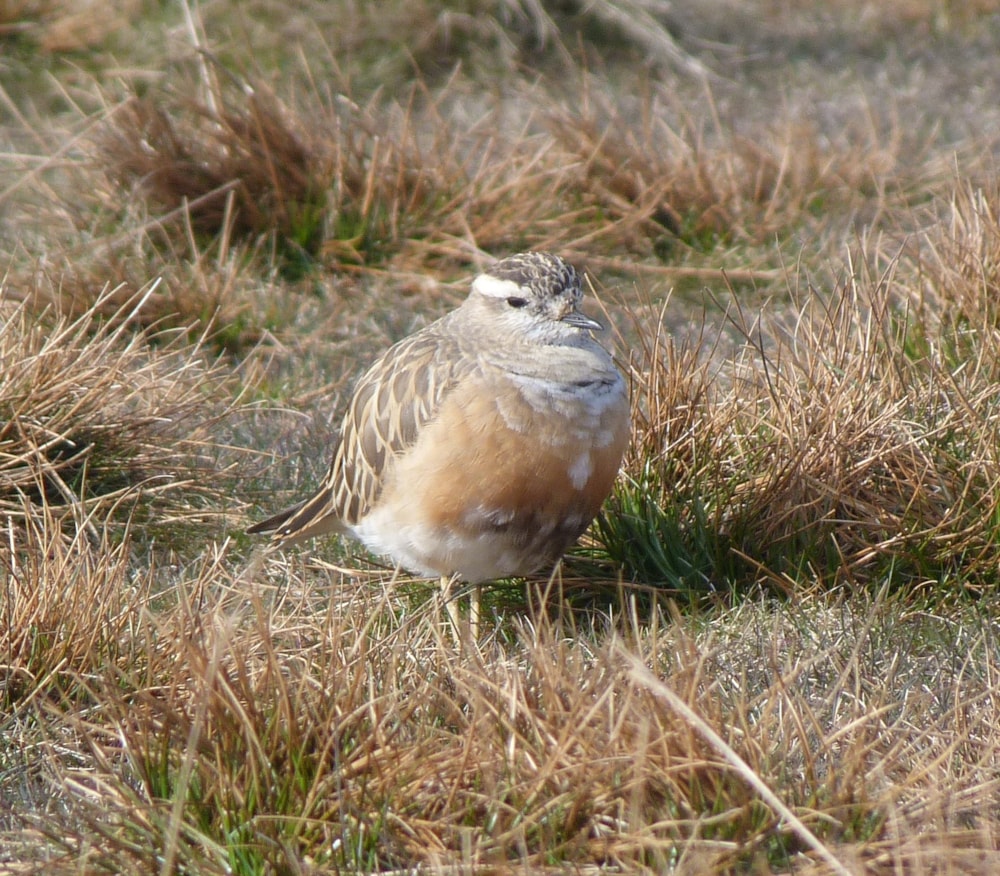 Eurasian Dotterel, Ingleborough, North Yorkshire (Brendan Threlfall).
The Anglers CP and Wintersett area produced Kittiwake, Wood Sandpiper and plenty of Arctic Terns, with St Aidans RSPB netting the usual selection of early May waders. Filthy weather on 3rd gave Orgreave Lagoons a fine evening, with three Kittiwakes, at least 60 Arctic Terns and a couple of Mediterranean Gulls, while the Long-tailed Duck commuted between there and Treeton Dyke. Wood Sandpiper and Spotted Redshank were among the highlights in the Dearne Valley, with another Wood Sandpiper at iPort Lakes, Doncaster, and a Eurasian Dotterel overflying Hatfield Moors on 30th.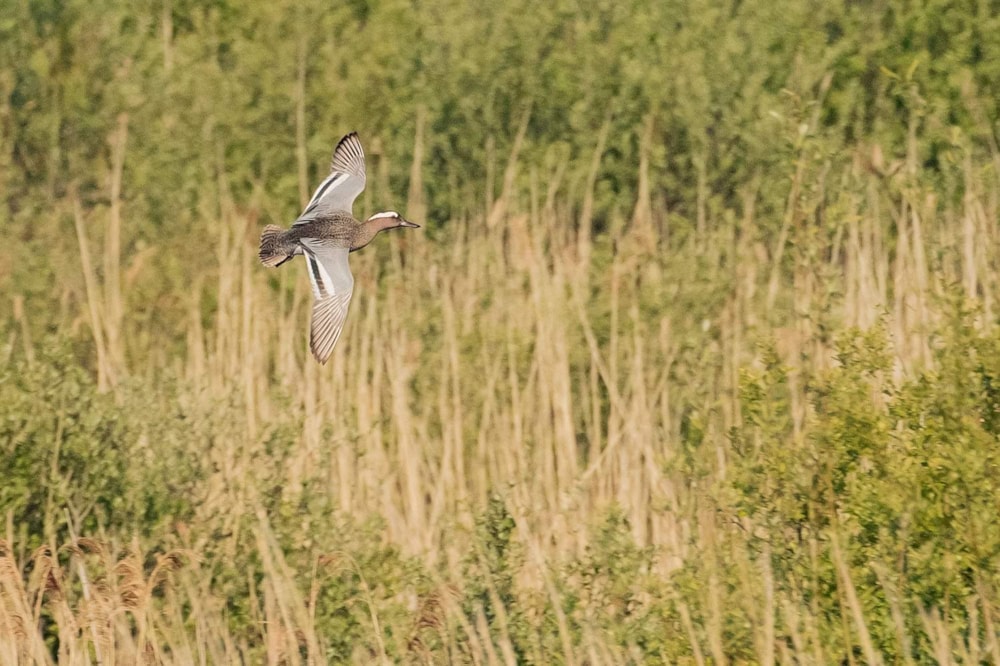 Garganey, St Aidan's RSPB (Swillington Ings), West Yorkshire (Joe Seymour).
West Midlands
Turbulent weather in late April/early May is a recipe for a few displaced terns, although the movement of Arctic Terns on 28 April will no doubt remain in the minds of a few avid patchers for years to come. An impressive 265 were logged at Blithfield Reservoir, Staffordshire, alone, while 101 were at Belvide Reservoir. The Black Tern remained at Blithfield until 28th. The movement just about reared its head into other counties, with a single Arctic Tern at Chelmarsh Reservoir, Shropshire, and three sites in the West Midlands netting birds. The smart adult Purple Heron continued to delight admirers at Wellington GPs, Herefordshire, throughout.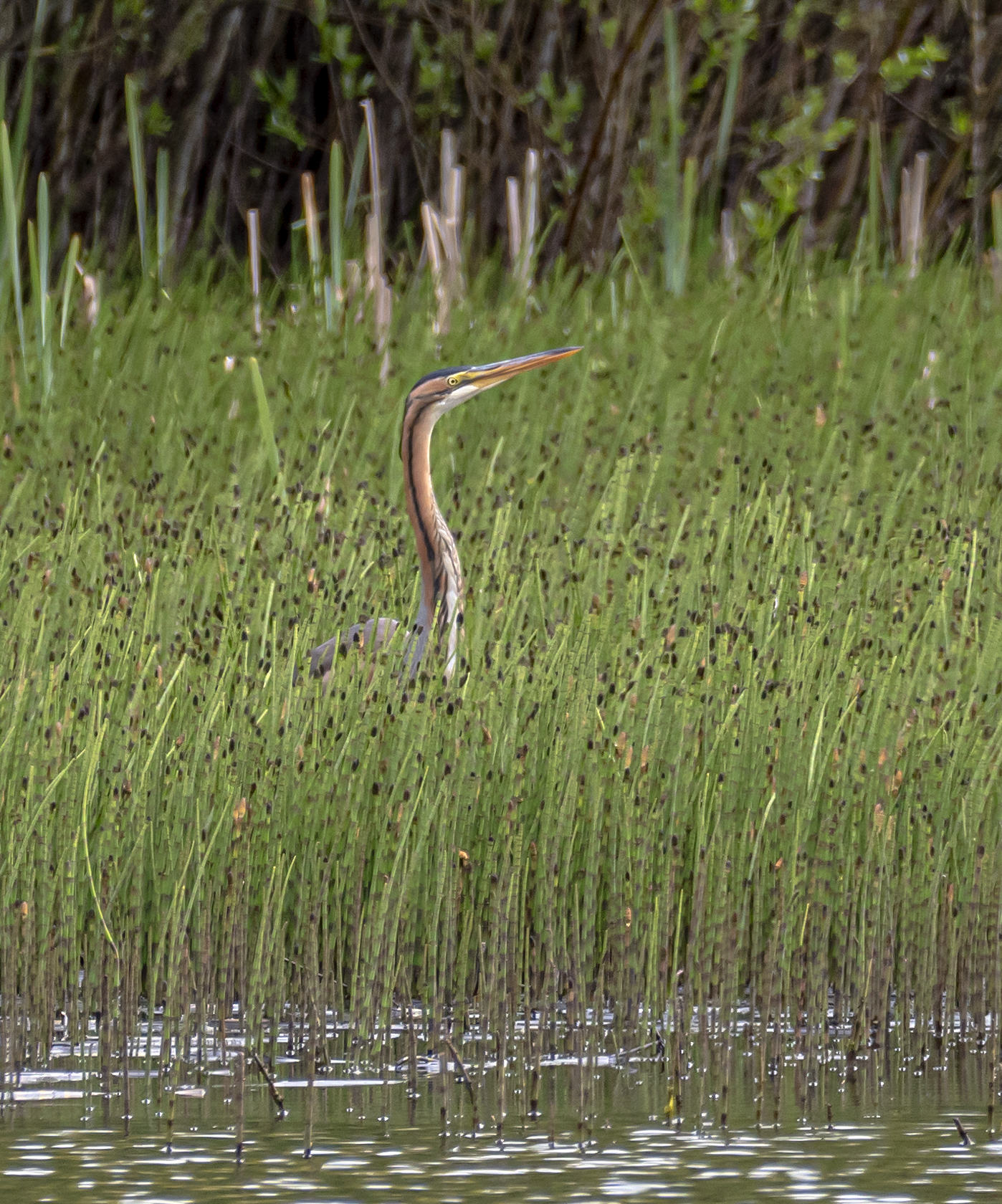 Purple Heron, Wellington GPs, Herefordshire (Mark Dowie).
A similar theme was replicated in Warwickshire, with five sites seeing Arctic Terns, including 55 at Shustoke Reservoir on 28th and 34 at Draycote Water on 29th, the former alongside a Sandwich Tern. The Wood Sandpiper continued at Ladywalk NR and was joined by a second bird on 28th. Worcestershire welcomed its second-ever Lesser Yellowlegs at Clifton Pits on 3rd, which was still present the following day. A brief Little Tern winged its way through Upper Bittell Reservoir on 30th.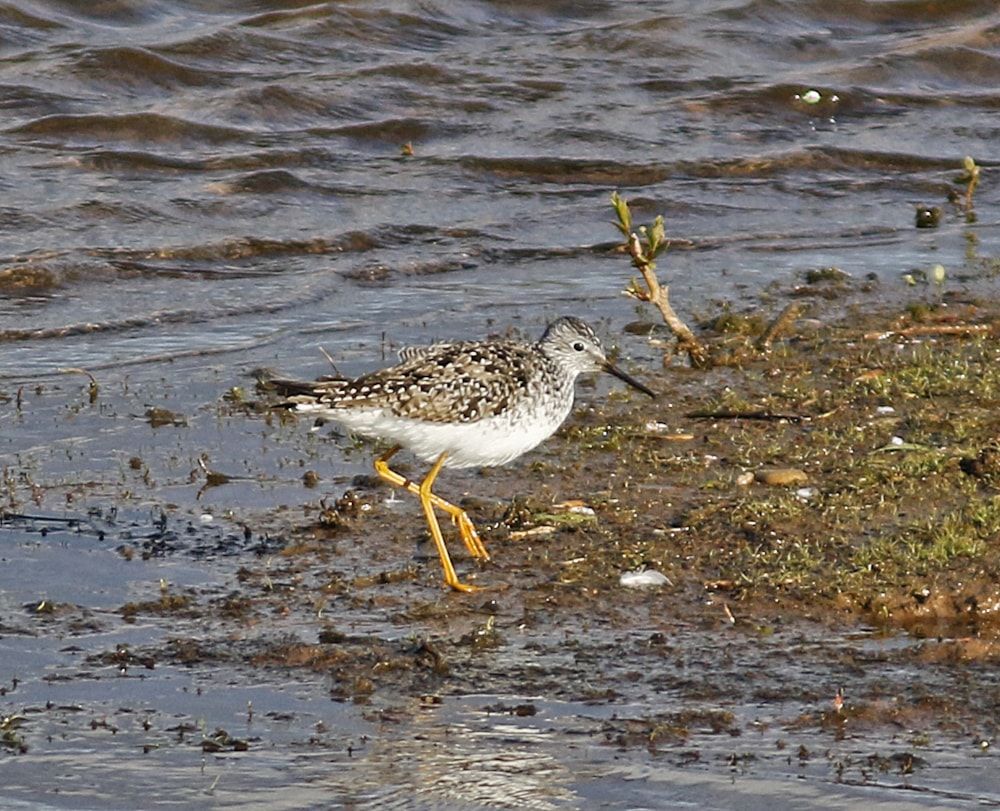 Lesser Yellowlegs, Clifton Pits, Worcestershire (Andrew Warr).
East Midlands
Black Terns trickled into Derbyshire, with three at Willington GPs on 28th followed by one at Carsington Water on 30th. Arctic Terns also had a fair turnout and were represented at six sites, with an impressive 80 at Carsington and 44 at Barrow upon Trent GPs.
Langford Lowfields RSPB enjoyed a Temminck's Stint on 2nd, where the Slavonian Grebe remained present and correct. Two Eurasian Dotterel paid a brief visit to Gringley Carr on 30th. A smart drake Red-breasted Merganser rocked up at Colwick CP from 28-2nd when it flew off east.
An inland Wryneck is always an impressive find, and so one at Borough Hill, Northants, from 2nd commanded some respect. Two Eurasian Dotterel at Piddington were equally welcome and remained to 4th at least. Three Black Terns were at Titchmarsh NR on 28th, with a single was at Boddington Reservoir the same day.
Rutland Water scored big again this week, with a dapper Roseate Tern putting in an hour-long stint on the morning of 2nd. A Little Tern was at Eyebrook Reservoir on 30th and Black Terns were at both aforementioned sites. A juvenile Kumlien's Gull was at Shawell on 1st.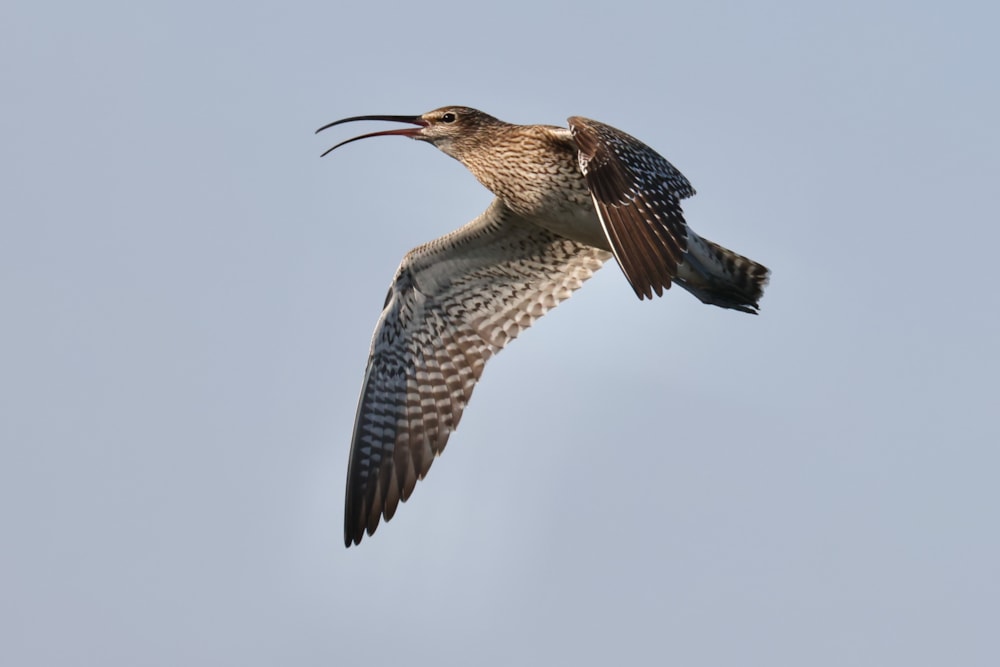 Whimbrel, Summer Leys LNR, Northamptonshire (Dave Jackson).
East of England
West Norfolk sightings included a Purple Heron at Nar Valley Fisheries on 30th and a Grey-headed Wagtail at Bank Farm NR on 1st. Temminck's Stints were at three regular sites on the north coast, while the Grey Phalarope was still at Cantley Marshes on 30th. A Grey-headed Wagtail was seen at Kelling and Cley, with a Wryneck spending three days at Hickling Broad NWT. The Nunnery Lakes Dusky Warbler was last seen on 29th.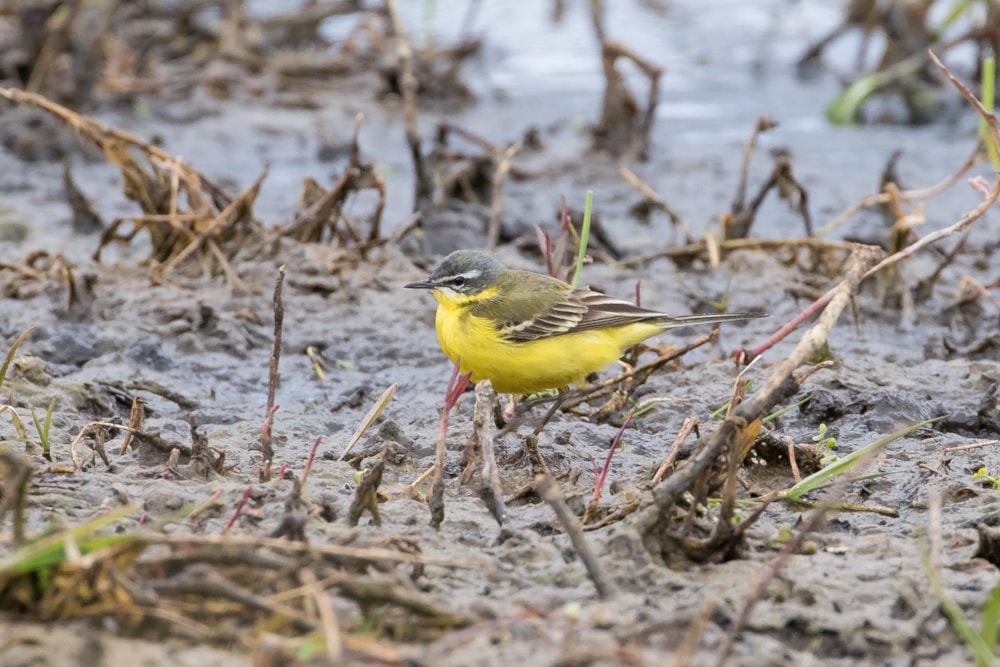 Blue-headed Wagtail, Earlham, Norfolk (Jack Morris).
A Hoopoe proved tricky to catch up with at Carlton Marshes SWT, Suffolk, between 29th and 1st, where a Black Kite also flew over a few times over a four-day period (perhaps the same kite was over North Warren RSPB on 30th and Reydon on 2nd). Two Temminck's Stints were at Trimley Marshes SWT and a Glossy Ibis frequented Ramsholt on 2-3rd.

Curlew Sandpiper, Alton Water, Suffolk (Chris Baines).
Star of the show in Essex was a fine Woodchat Shrike at Rochford from 2nd. Further Mediterranean flavour came in the form of a European Bee-eater heard at Wrabness on 30th, Hoopoe at Two Tree Island on 2nd, Purple Heron at Colne Point on 3rd and Glossy Ibis at Bowers Marsh RSPB, although the White Stork at Abberton Reservoir likely originated from a little closer to home.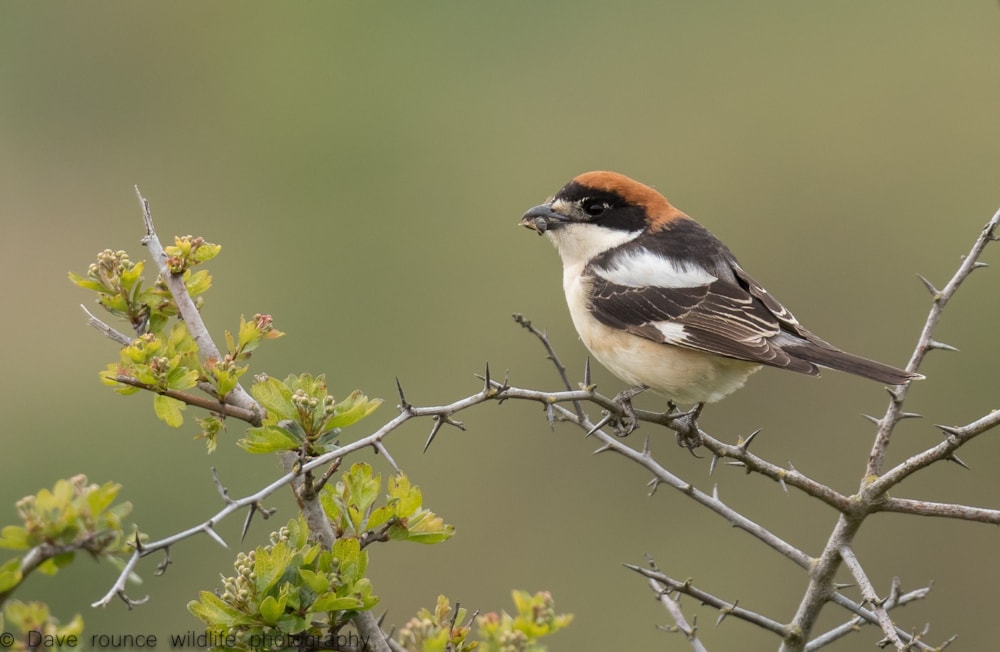 Woodchat Shrike, Rochford, Essex (David Rounce).
Amwell NR boasted the majority of Hertfordshire's good birds, with a Wood Warbler singing on 28th, plus Channel Wagtail and Russian White-fronted Goose. A male Ring Ouzel lingered at Kingsbourne Green. Strong wader passage in filthy weather on 4th saw two Sanderling and 64 Dunlin move through Grovebury Sand Pit, Bedfordshire, while up to three Wood Sandpipers were at Broom GPs. Multiple sites in the county produced Ring Ouzels and Whinchats.
A Pied Flycatcher by the dam at Grafham Water on 4th was one of the birds of the week in Cambridgeshire, but may have been eclipsed by the Hoopoe at Horseheath on 30th had it been twitchable. Dunlin passage was heavy on 4th, with Smithy Fen scoring 65. The odd Ruddy Turnstone, Sanderling and Wood Sandpiper were also dotted around the county. A peak of 11 Black Terns was noted at Paxton Pits NR on 11th, with Kittiwakes seen at three sites. Glossy Ibises were seen at five localities.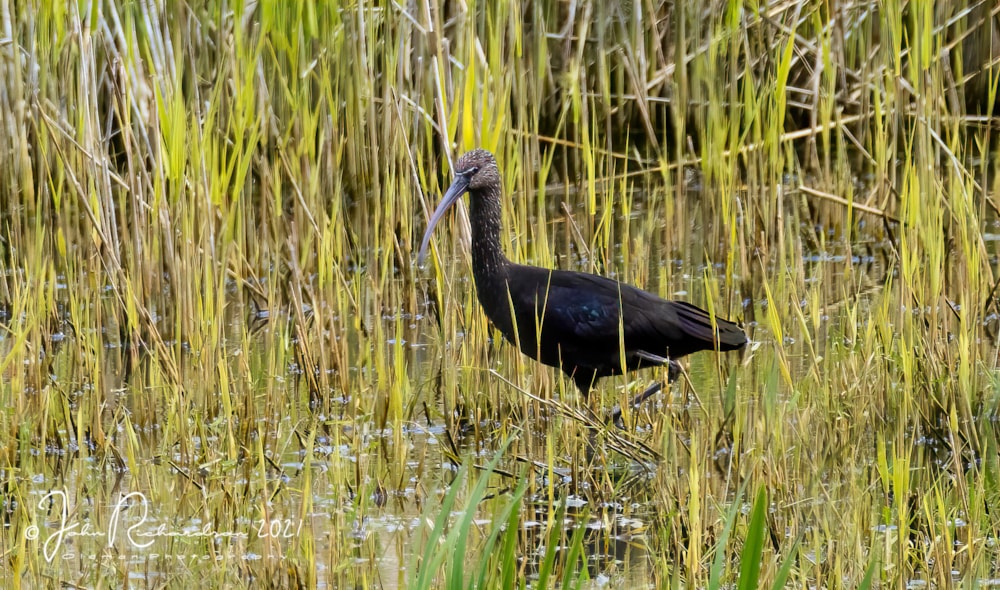 Glossy Ibis, Ramsholt, Suffolk (John Richardson).
South-East England
Buckinghamshire enjoyed a rare week in the limelight, not least when a second Hoopoe of the spring graced the county, this one at Hedgerley from 3rd. There was no sign of the Newport Pagnell bird during the review period, though. A Wryneck was found at Steps Hill on 29th, but didn't hang around long. Tattenhoe Park enjoyed a neat brace with singles of Mealy Redpoll and Northern Gannet.
In Oxfordshire, three Glossy Ibises pitched up at Radley GPs from 2-4th and the singleton lingered at Otmoor. A decent Arctic Tern passage included 80 or more at Farmoor and a Wood Warbler visited Radley village on 30th. In Berkshire, a Ruddy Shelduck was in Reading, while Surrey hosted the continuing Wood Warbler at Puttenham Common, but the last Little Bunting had departed Thursley by the start of the review period. The juvenile Iceland Gull was still in London, seen at Rainham and Crossness.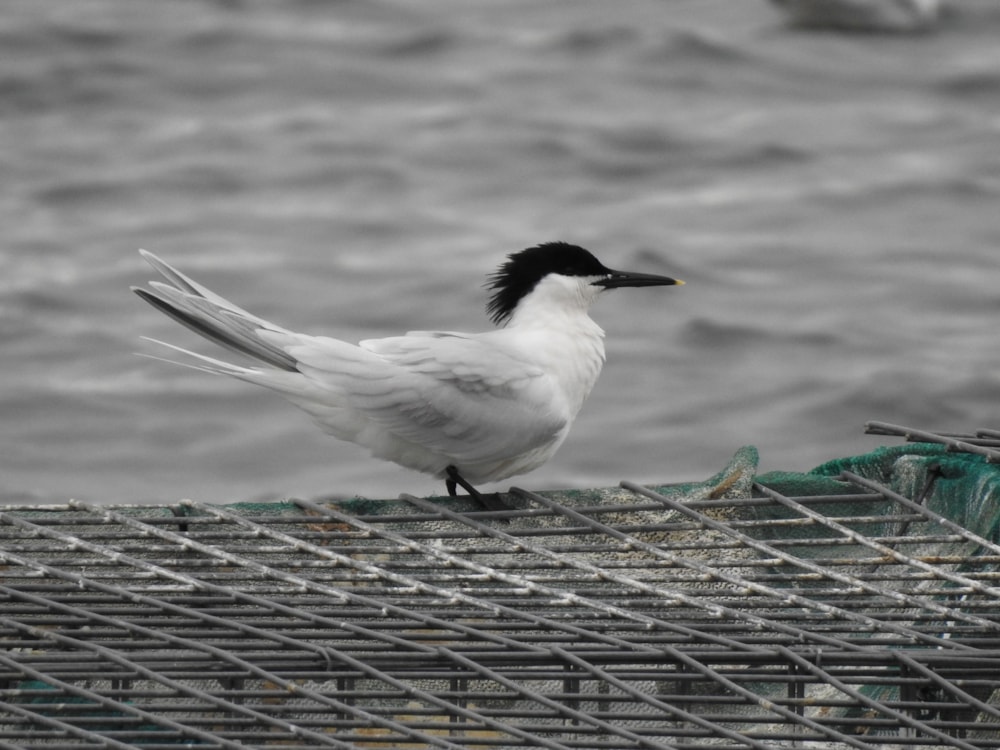 Sandwich Tern, Farmoor Reservoir, Oxfordshire (Mark Pidgeon).
Balearic and Cory's Shearwaters, past Splash Point on 1st and Selsey Bill on 2nd, were Sussex seawatching surprises, not least the latter. Two Hoopoes were in the county: at Amberley Wild Brooks on 29th and Rottingdean from 29-30th. It's tempting to wonder if the Little Bunting at Seven Sisters on 28th was one of the South-East's wintering birds reorienting back to the continent.
A couple of early European Honey Buzzards were back in Hampshire, where a Red-rumped Swallow visited Farlington Marshes on 29th. The following day, a Hoopoe was briefly at Hartley Mauditt. The Woolmer Forest Great Grey Shrike made it into May, present on 1st. On the Isle of Wight, a Golden Oriole was a fleeting visitor to Luccombe on 30th and Brading Marshes hosted a Purple Heron from 2-3rd.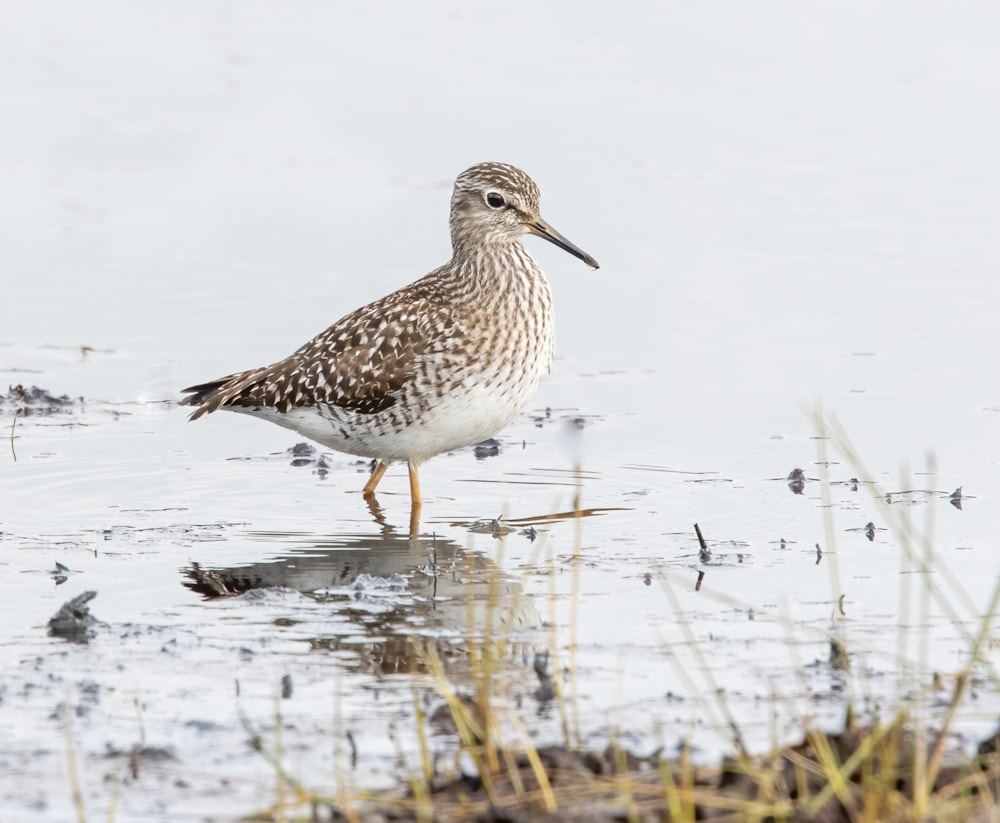 Wood Sandpiper, Pennington Marshes, Hampshire (Jeremy Mcclements).
In Kent, on 1st, a Black Kite flew over St Mary in the Marsh and a Red-footed Falcon was at Westbere GPs; the previous day a Rough-legged Buzzard was seen at St Margaret's at Cliffe. Westbere also hosted the continuing Purple Heron though it was elusive. A Hoopoe was at Stelling Minnis on 29-30th, a Red-rumped Swallow was at New Hythe on 3rd and Samphire Hoe hosted a Richard's Pipit on 29th. Dungeness recorded some 4,800 Arctic Terns past on 28th, as well as 23,000 Common Terns, four Roseate Terns, 84 Black Terns and 274 Little Terns. The Iceland Gull and Glossy Ibis were also still about. In north Kent, another Glossy Ibis was at Oare Marshes and two Black-winged Stilts graved Elmley.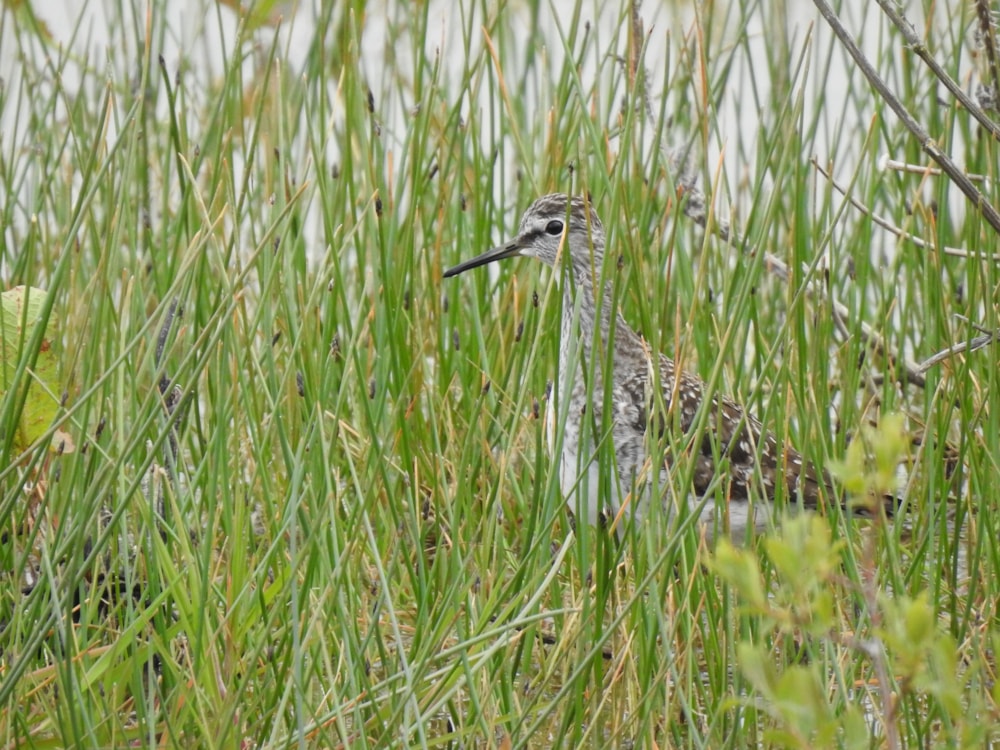 Wood Sandpiper, Bicester, Oxfordshire (Mark Pidgeon).
South-West England
Two Red-footed Falcons graced Scilly this week, with a lingering female-type on St Martin's followed by a male at Kittydown, St Mary's. Meanwhile, a Woodchat Shrike at Lower Moors, St Mary's, on 1st and several Golden Orioles added a dashing of continental colour. Last week's Common Nightingale remained around Blue Carn, St Mary's, as did the Lower Moors Purple Heron and two Iceland Gulls. A Wryneck was new-in on the island, while a probable Richard's Pipit was on Samson on 2nd.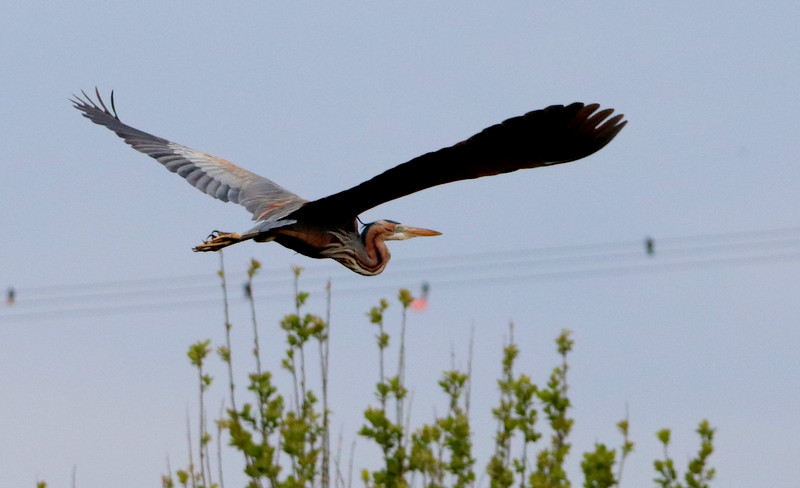 Purple Heron, St Mary's, Isles of Scilly (Kris Webb).
A rare spring Olive-backed Pipit was at Kenidjack Valley, Cornwall, on 28-29th, although a Woodchat Shrike at Botallack on 2nd was rather more expected. Meanwhile, Foxhole's Ring-necked Duck reappeared on 28th. A Pomarine Skua flew past St Agnes Head and a Black Guillemot was off Falmouth on 3rd, while Iceland Gulls were at two sites.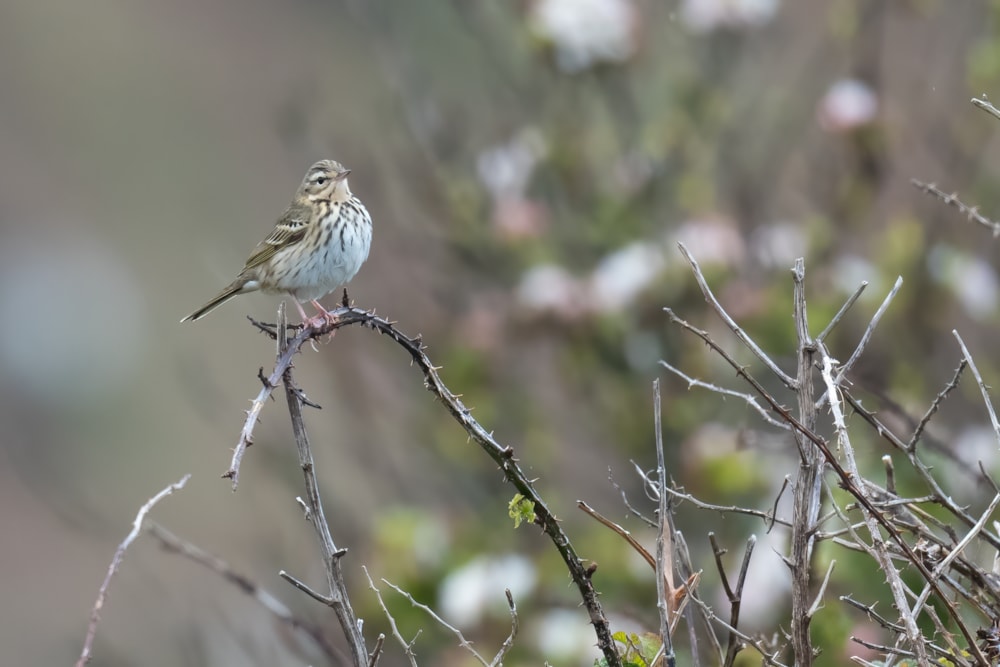 Olive-backed Pipit, Kenidjack Valley, Cornwall (Benjamin Lucking).
Hoopoes were at Hope and Hennock, Devon, while a brief Hooded Crow was at Man Sands. The popular Black-crowned Night Heron continued at Slapton Ley alongside a Red-necked Grebe, while the Wrafton Glossy Ibis, Beesands Ley Ring-necked Duck and Exminster Marshes Ruddy Shelduck remained. Offshore, a Roseate Tern flew past Berry Head and four Pomarine Skuas were off Thurlestone.
Two Black-winged Stilts visited Lodmoor RSPB, Dorset, on 30th, with European Serins at both Portland and Christchurch Harbour. A Hoopoe was in Studland village on 30th. Stanpit Marsh's Glossy Ibis remained, as did the Iceland Gull at Lodmoor RSPB and Ring-necked Duck at Longham Lakes, with a brief female at Swineham GPs on 30th. An early Balearic Shearwater was off Chesil Cove, while several Pomarine Skuas battled eastwards past Portland.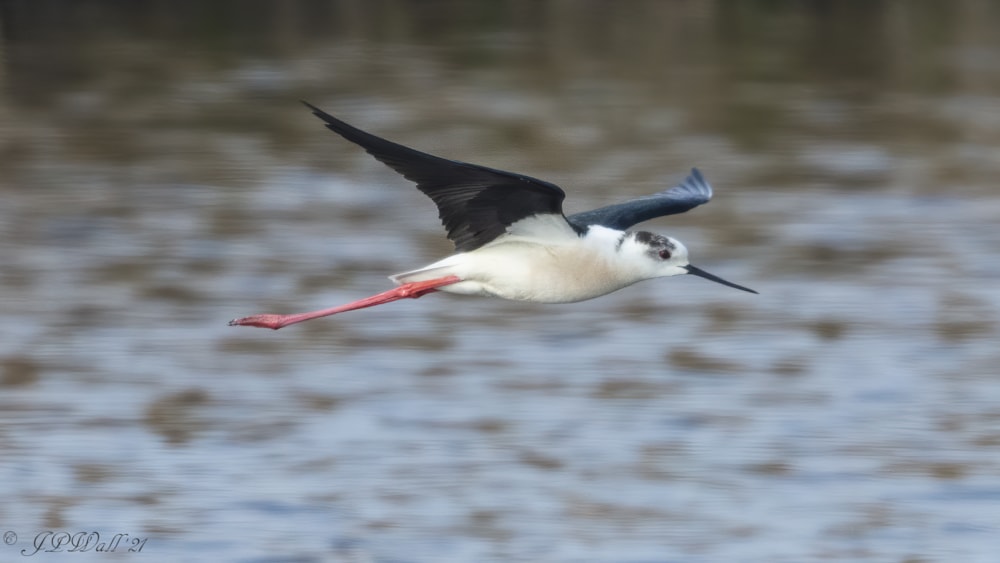 Black-winged Stilt, Lodmoor RSPB, Dorset (John Wall).
Somerset had a good time of things: a brief male Citrine Wagtail at Brean on 28th complemented a Hoopoe at Arno's Vale, plus both a Purple Heron and Temminck's Stint at Tealham Moor. Pomarine Skuas flew past Sand Point and Burnham-on-Sea; another was off Gloucestershire's Severn Beach, while a White-tailed Eagle flew over Gloucester on 29th. An early Common Quail was near West Chippenham, Wiltshire.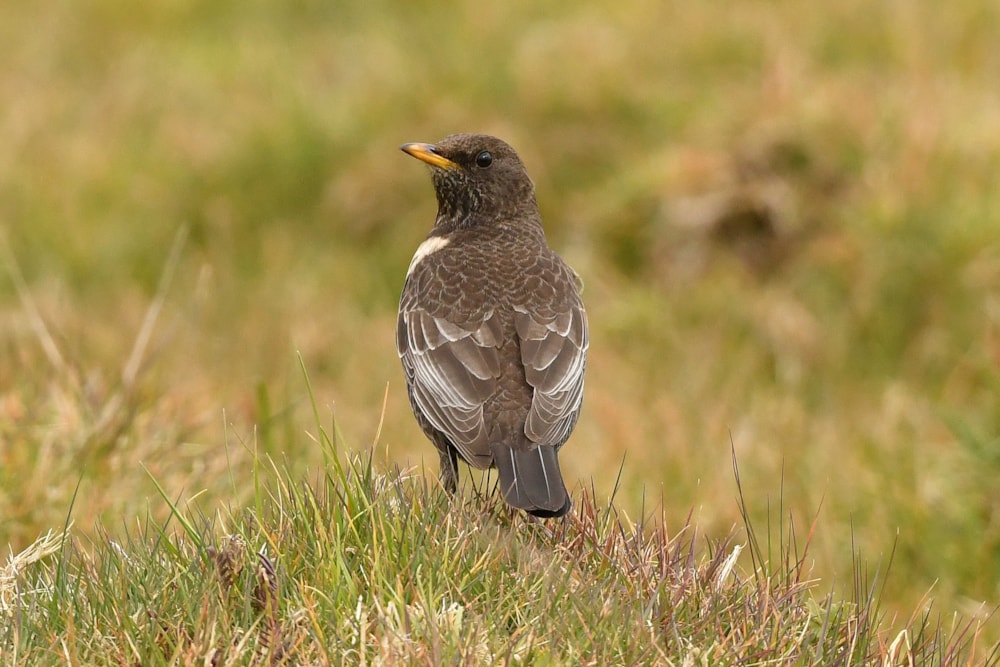 Ring Ouzel, Chipping Sodbury, Gloucestershire (Mark Coller).
Wales
Iceland Gulls lingered at three coastal sites, with the long-staying juvenile still at Rhyl, Clwyd, on 29th. Two others were at Tenby and Teifi Estuary, Pembrokeshire. A single Pomarine Skua flew past Porthawl, Glamorgan, on 3rd and another headed past South Stack RSPB, Anglesey, the following day. The Tundra Bean Goose remained at Goldciff Pools NR, Gwent, until 3rd at least.
The Eurasian Stone-curlew was again seen in flight at St David's Airfield, Pembrokeshire, on 28th, but sadly there were no follow-up reports. A Eurasian Dotterel was also seen in flight, this time at Garreg Lwyd, Carmarthen, on 29th. Luckily, two females on Conwy's Great Orme were much more obliging on 4th. Curlew Sandpipers were at three sites, while the Little Stint remained at Goldcliff Pools NR.
A Common Nightingale was trapped and ringed on Skokholm Island, Pembrokeshire, on 30th; the first on the island since 2015 and just the 21st record. Hoopoes were located at three sites in the south-west, with birds at St Clears, Carmarthen, on 29th, St Dogmeals, Pembrokeshire, on 30th and Lamphey on 4th. A late Water Pipit was at Newgale, Pembrokeshire, on 2nd.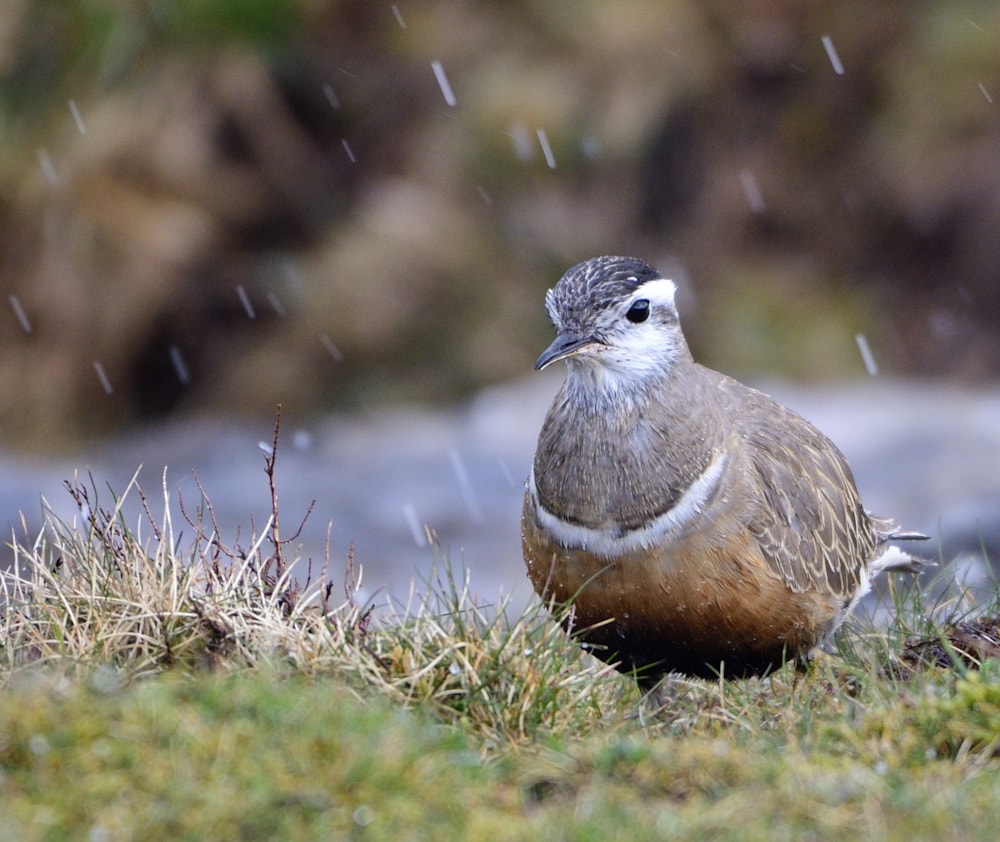 Eurasian Dotterel, Great Orme, Conwy (John Gilbody).
Ireland
A Common Nightingale reported from Brandon Creek, Co Kerry, on the evening of 1st would be a major Irish bird if confirmed. Arriving migrants were otherwise in short supply, but a Common Quail sang at Mizen Heath, Co Cork, on 2nd.
In fact, the Irish news page actually looked rather wintry, with two male Ring-necked Duck still at Blanket Nook, Co Donegal, and several reports of each of the white-winged gulls.
As well as the continuing Green-winged Teal, Tacumshin produced Garganey and Curlew Sandpiper. Another lingering Garganey was at Knockaderry Lake, Co Waterford, from 30th, while a Ruddy Shelduck was at Ballysadare Bay, Co Sligo, on 1st. Three Northern Irish sites produced Garganey, with up to two males at Portmore Lough RSPB, Co Antrim.
Finally, an immature White-tailed Eagle caused considerable excitement as it passed over several sites between Swords and Glasnevin, Co Dublin, on 4th – bearing no rings, it is thought possibly to be a Scottish bird.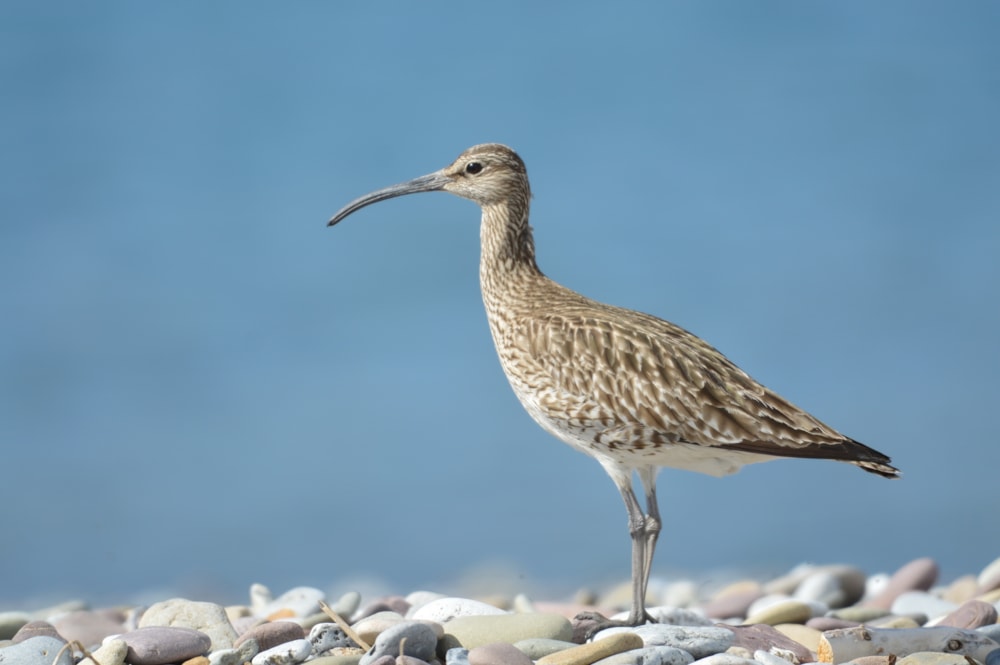 Whimbrel, Ferry Point, Waterford (Tom Kennedy).
Western Palearctic
The Netherlands' second Dark-eyed Junco in as many weeks – and just the fourth ever – was at Maasvlakte on 1st. Amazingly, it looks to be a Cassiar Junco, a subspecies which typically winters between British Columbia and Michigan southward to Arizona and Texas, breeding in the Canadian Rocky Mountains. Thought by some to be an intergrade population between Slate-coloured and Oregon Juncos, it is the first record of this uncommon taxon for the Western Palearctic, although its location at the entrance to the Port of Rotterdam makes it a strong candidate for ship assistance. Elsewhere, IJmuiden hosted a new first-winter Ross's Gull from 28th; the drake Baikal Teal was still at Zevenhoven.
In what has fast become a red-letter spring in Israel, the country's first White-backed Vulture was photographed in the Judean Desert on 30th by a local ranger. Just the ninth record for the Western Palearctic, it remained nearby until 2nd when it headed north, relocated on the outskirts on Ami'ad the following day before heading north-east towards Syria. The Lappet-faced Vulture continued at Hai Bar, Yotvata, on 28th.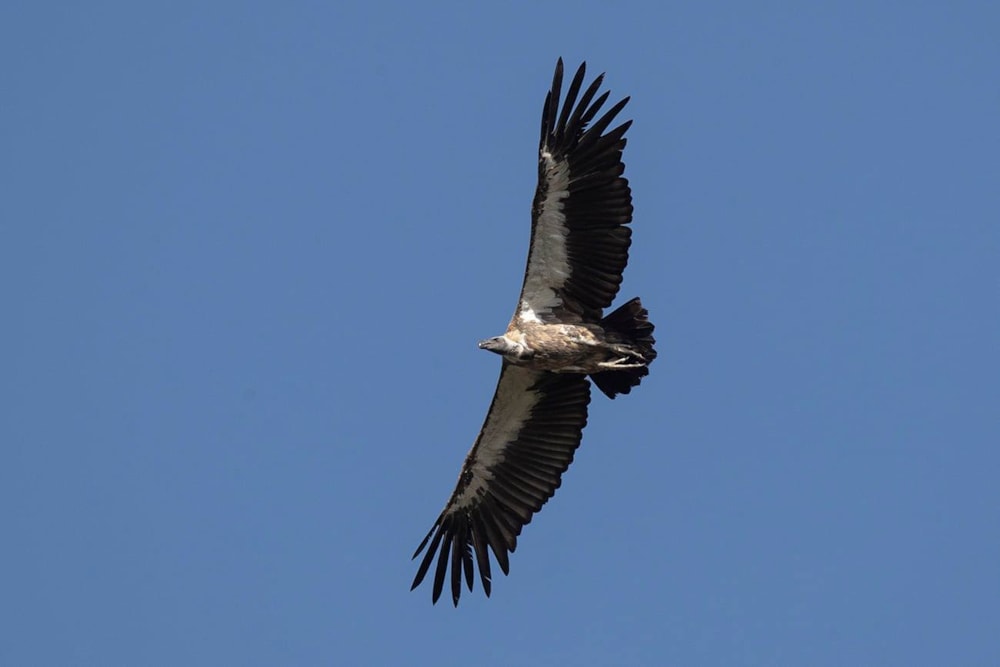 White-backed Vulture, Einot Tzukim NR, Judea and Samaria (Amir Ben Dov).
A belated singing Boyd's Shearwater in a La Gomera Barolo Shearwater colony on 22 December is just a second for the Canary Islands – as well as the first recording of this cryptic species on Xeno Canto. The Azores scored a first-summer Great Blue Heron at Lajes do Pico, Pico, on 4th.
Last seen on Germany's Wangerooge on 16 April, the Yellow-billed Kite made a reappearance over Skagen, in the far north-eastern tip of Denmark, on 2-3rd, when it headed strongly north-east towards Bohuslän, Sweden.
A juvenile Bearded Vulture from the Massif Central reintroduction project roosted on the outskirts of Le Havre, France, from 24-26th, heading north-east to Stropersbos, Belgium, on 29-30th and Arnhem, Netherlands, on 3rd.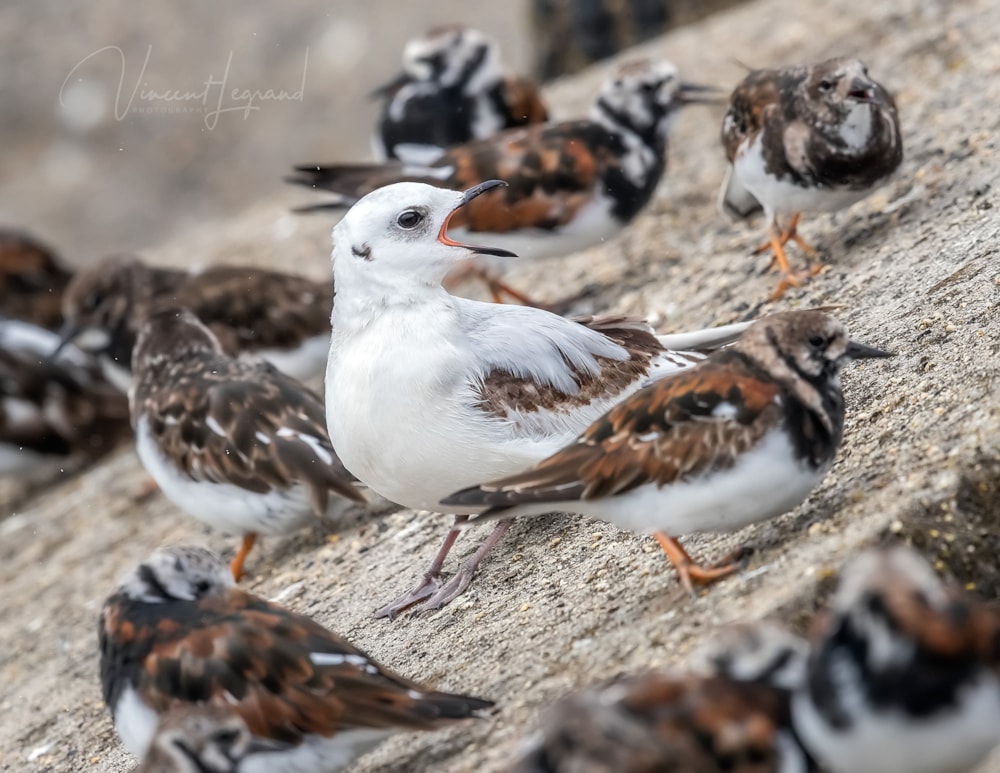 Ross's Gull, The Hague, South Holland (Vincent Legrand).
In France, a Trumpeter Finch was in the Camargue at Phare de la Gacholle, Saintes-Maries-de-la-Mer, from 2nd, joined by two Lesser Flamingos. Two Elegant Terns were on Ile de Ré throughout the week; another continued at Salinas de Santa Pola, Spain. A released Great Bustard was on Alderney, Channel Islands, on 2-3rd.
Katthammarsvik, Sweden, hosted a female Greater Sand Plover from 29-3rd, while Stejneger's Scoter were at Landsort, Öja (two), and Hörnefors. Latvia's first Black-winged Kite was at Kolka. Norway's first Baikal Teal was at Hellesjøvannet, with the nation's tenth Steppe Eagle at Røst. In the Greek Aegean, a female Hooded Wheatear was on Antikythera on 27th, while at least one remained at Paphos, Cyprus.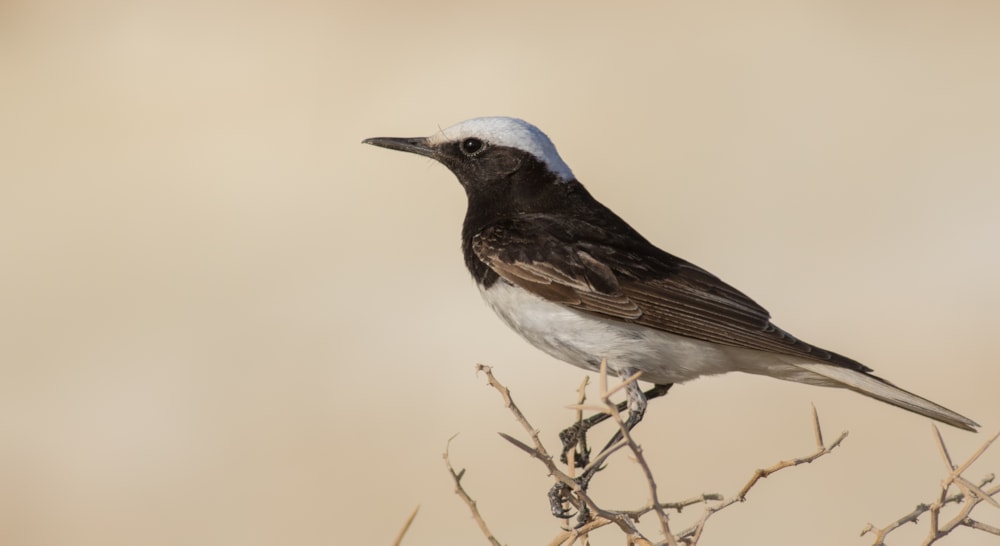 Hooded Wheatear, Agios Georgios Pegeias, Paphos (Matthew Smith).