Gloriously warm weather gave way to a chilly east wind over the weekend, followed by cooler temperatures and rain by Tuesday. Nonetheless, spring continues to crank up through the gears, as evidenced by several 'first of years' among the arriving migrants.
However, the Isle of Wight's Great Spotted Cuckoo remained top billing, lingering at Wheeler's Bay, Ventnor, throughout the week and proving ever more fearless as it grew increasingly accustomed to the crowds watching it. The rate at which it appears to be demolishing the local caterpillars is amazing; here's hoping there'll be at least some Glanville Fritillaries flying next month!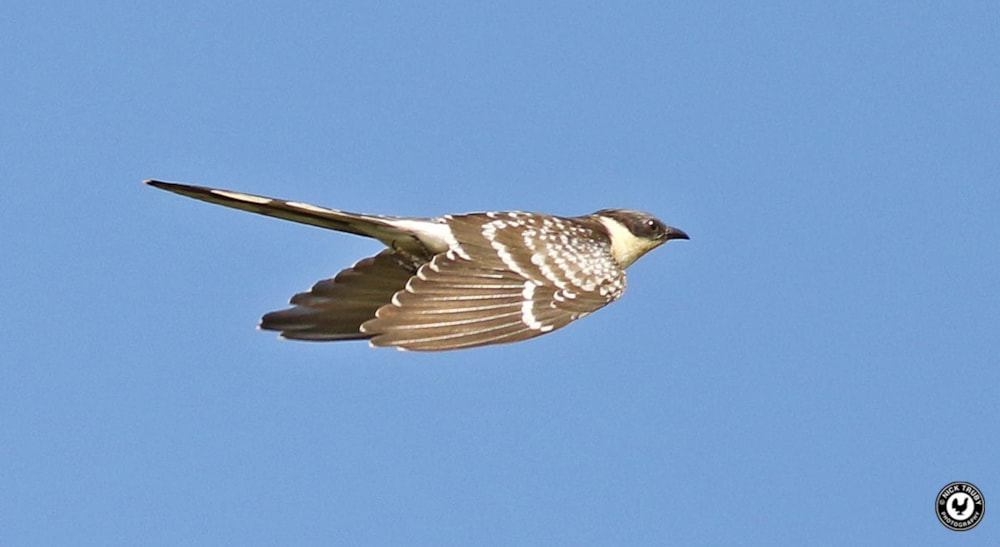 Great Spotted Cuckoo, Ventnor, Isle of Wight (Nick Truby).
It was a good week for White Stork records, with no fewer than nine counties producing sightings. As is so often the case with these wide-ranging birds, pin-pointing exactly how many birds accounted for all the records is not straightforward, but it's likely at least four individuals were doing the rounds. The bird in Warwickshire on 27-28th later flew through Northamptonshire airspace. Another visited the heronry at Burton Mere Wetlands, Cheshire, on 30-31st. The bird over Amwell, Herts, mid-morning on 29th was presumably that in the Medway Valley, Kent, early afternoon. There were also flyovers in East Sussex, Cornwall, Gloucestershire and Nottinghamshire.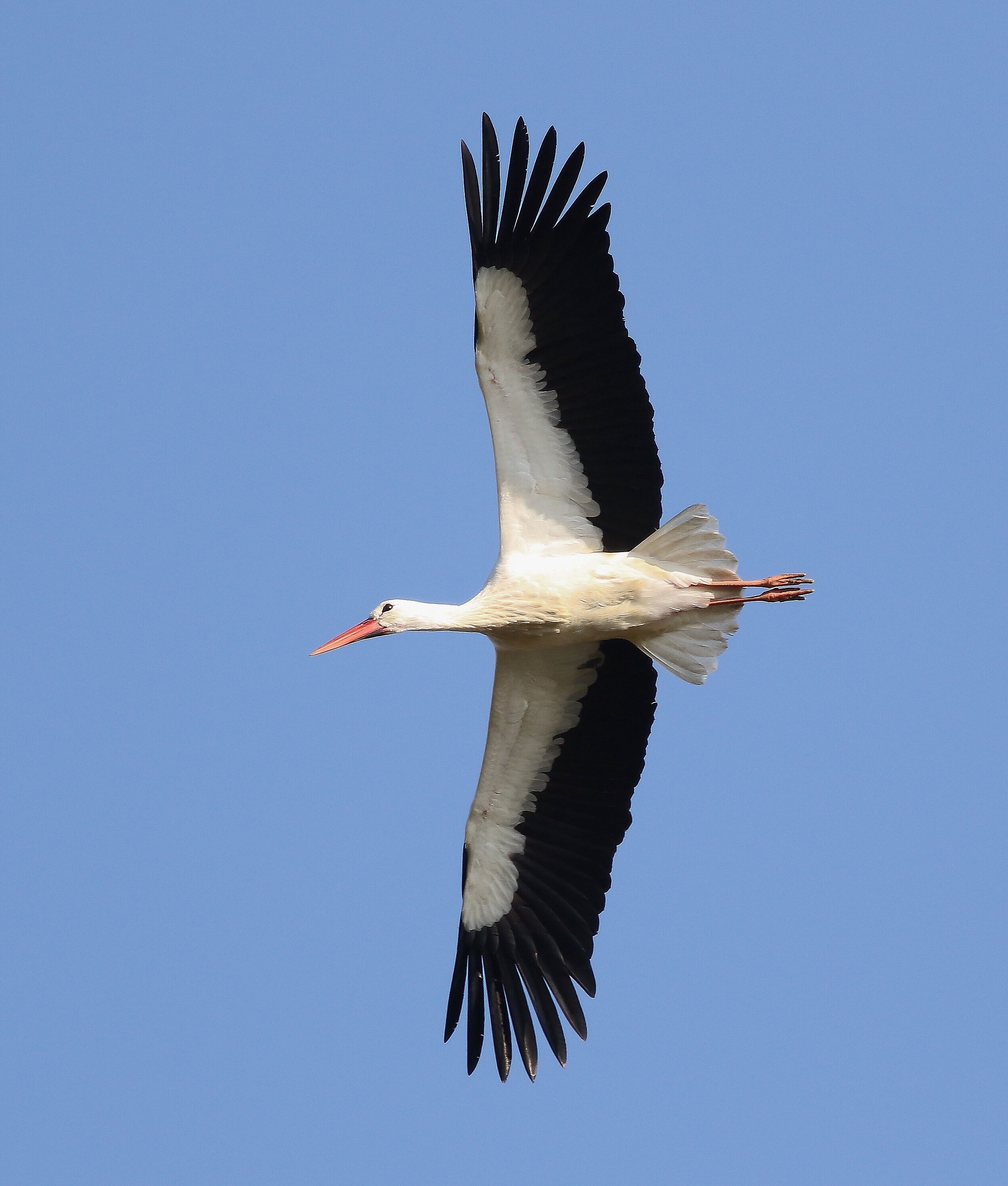 White Stork, Amwell NR, Hertfordshire (Jason Ward).
The first Reed Warbler sang at Lodmoor, Dorset, on 29th, with another reaching Norfolk the following day. Sedge and Willow Warblers continued to increase in number, while Yellow Wagtails were also reported with greater frequency. The first Grasshopper Warbler reeled at Beachy Head, East Sussex, early on 2nd, with a Savi's Warbler arriving back at Minsmere, Suffolk, the same day.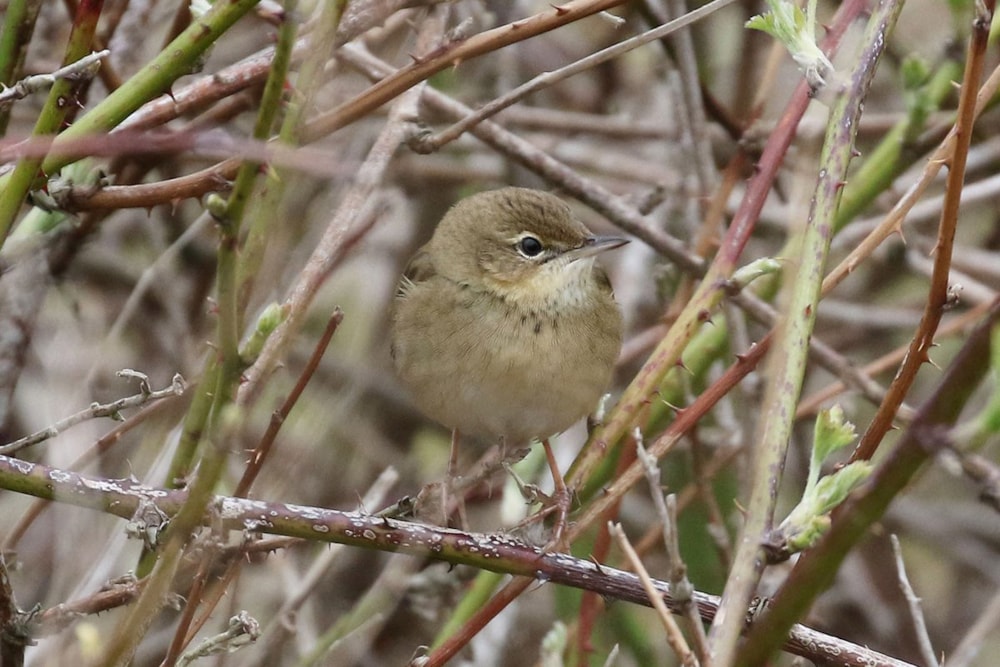 Grasshopper Warbler, Beachy Head, East Sussex (Beachy Birder).
There were several reports of Common Cuckoo and Eurasian Hobby. Only two Pied Flycatchers were seen this week – smart males at Mudchute Park, London, and Earlswood Lakes, Warks – but numerous Common Redstarts were noted in the south. Several Common Terns were seen after the first at Cotswold Water Park, Glos, on 27th.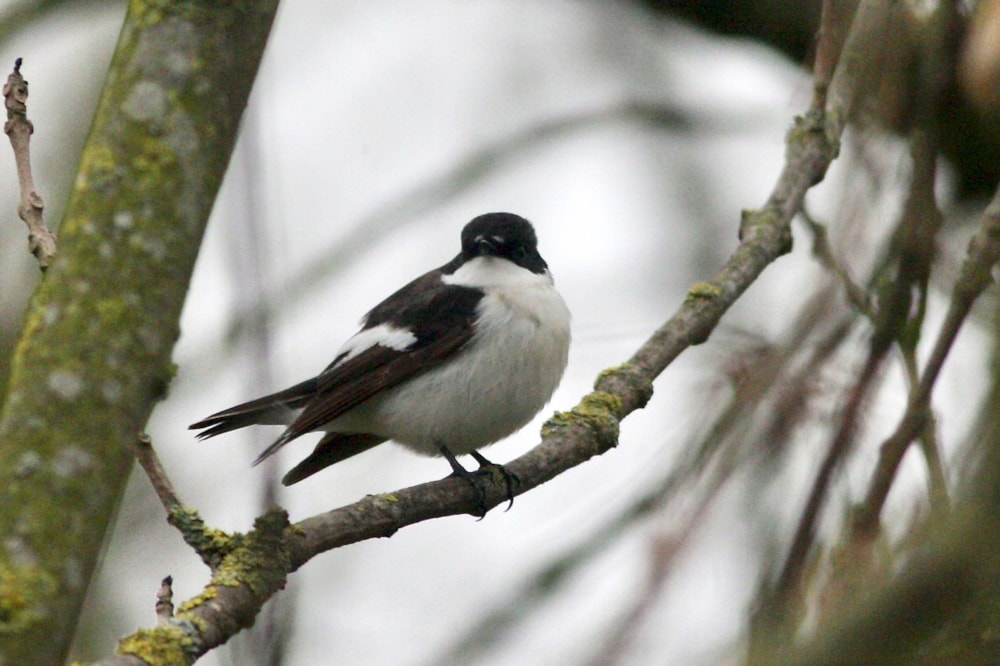 Pied Flycatcher, Mudchute Park, London (Sean Huggins).
The year's first Bluethroat – a male – made landfall at Flamborough Head, East Yorkshire, early morning on 31st. Last week's Hoopoe remained reliable at Reap Lane, Portland, Dorset, to 29th; another arrived at Galley Head, Co Cork, that day, with a third seen in flight at Lansdown, Somerset. A fourth was at Child Okeford, Dorset, on 31st. A Wryneck was trapped in a garden at Charminster, Dorset, on 1st. Three Red-rumped Swallows were seen, with one flying inland at Mizen Head, Co Cork, on 27th followed by records from Trevose Head, Cornwall, on 31st and Dawlish Warren, Devon, on 2nd. European Serins were over Cley Marshes, Norfolk, on 27th, at Skewjack, Cornwall, on 28th, and at Gibraltar Point, Lincs, and Dungeness, Kent, on 29th. A likely Iberian Chiffchaff was trapped at Portland Bill on 1st but remained silent.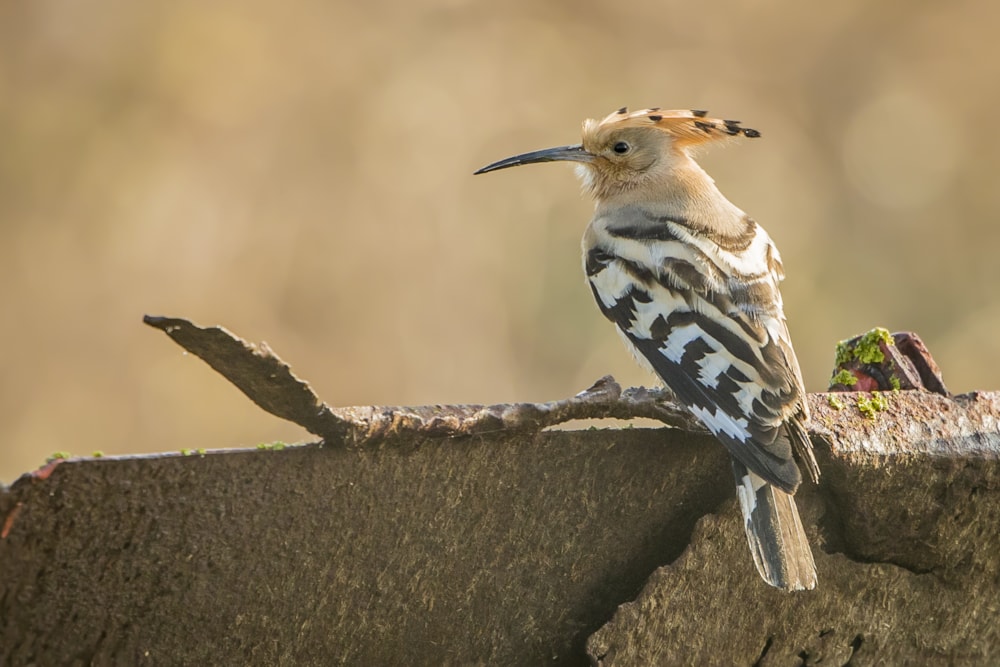 Hoopoe, Portland, Dorset (James Fisher).
A Black-crowned Night Heron proved typically elusive after its initial discovery on St Mary's, Scilly, on 27th – it was latterly seen in flight on 30th and again on 31st. 'Noc-migging' again proved its worth as a sound recorder picked up another night heron uttering its distinctive kwak call as it lolloped over Sandwich Bay, Kent, in the early hours of Sunday morning. Glossy Ibises were reported from seven sites, including threes at two different Co Cork localities. A frankly ridiculous count of 110 Western Cattle Egrets was amassed at Sharpham, Somerset, on 28th – how long before such totals are being recorded elsewhere in southern England?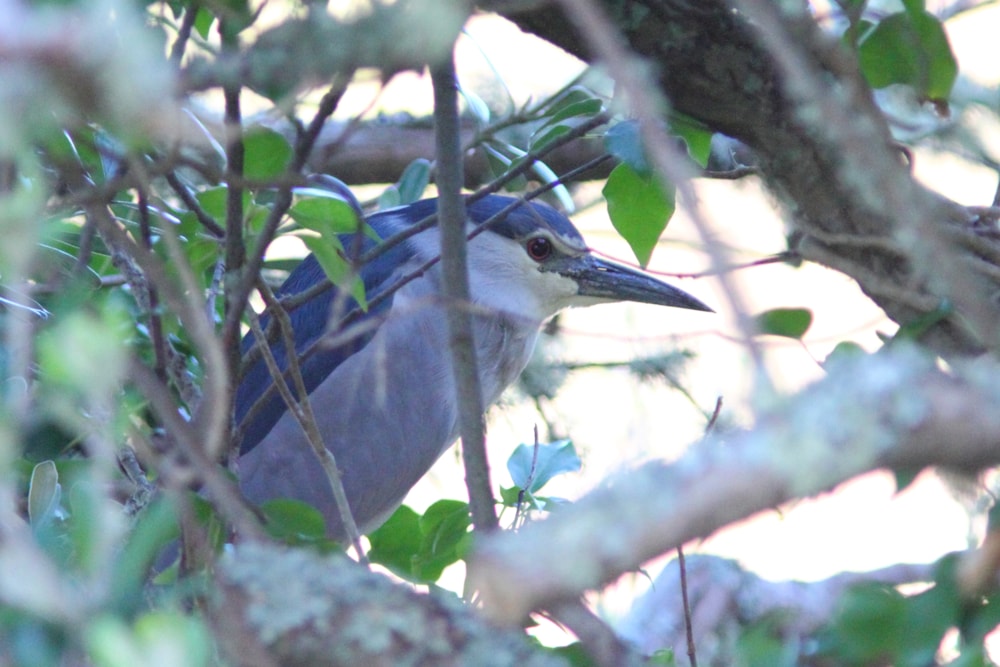 Black-crowned Night Heron, St. Mary's, Isles of Scilly (Scott Reid).
The American Black Duck was reported daily at Strontian, Highland, from 29-31st and the Blue-winged Teal continued to favour the small loch at Mellon Charles. There was a report of a White-winged Scoter in Gruinard Bay, Highland, on 29th, while the Black Scoter was again off Rossbeigh, Co Kerry, on 29th. The wandering female Bufflehead, a metal-ringed escapee which has been more or less resident at Rutland Water for several months, suddenly got itchy feet and took a day trip to south Lincolnshire on 30th, where it spent the afternoon at Baston and Langtoft Pits – though it had disappeared again by the following morning.

Blue-winged Teal, Mellon Charles, Highland (Graham Jepson).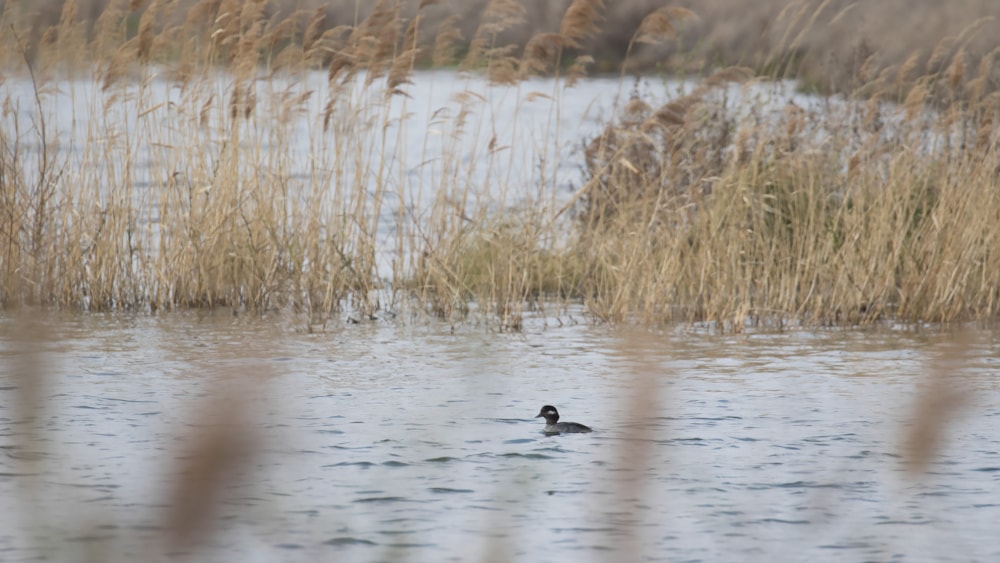 Bufflehead, Baston & Langtoft Pits, Lincolnshire (Josh Jones).
A new King Eider appeared off Nairn Harbour on 31st, with the female again at Ynyslas, Ceredigion, that day. A drake American Wigeon at the north end of North Uist was presumably one of the regular wintering birds there; others remained in Highland, Rutland and Worcestershire. A total of 10 Green-winged Teal was accumulated, nine Ring-necked Duck were seen, the Lesser Scaup remained at Blagdon Lake, Somerset, the Ferruginous Duck departed Alvecote Pools, Staffs, and just a single Surf Scoter was reported (off Musselburgh, Lothian). An apparent Grey-bellied Brant on the outer Ribble Estuary, Lancs, is presumably the bird seen in Norfolk in early March.
One of the highlights of the week was a handsome influx of Garganey, with no fewer than 210 reports of the species logged on our sightings page. The vast majority were in southern and eastern England, as well as across the Midlands, although there was an isolated record of a drake flying north past Girdle Ness, Aberdeenshire, on 30th. Several unsuspecting inland sites, where the species is a relative mega, recorded birds to the great joy of ardent patch-workers and there were some decent counts, too, with plenty of fours and fives – although the peak tally was of 24 around Sandwich Bay, Kent, on 28th.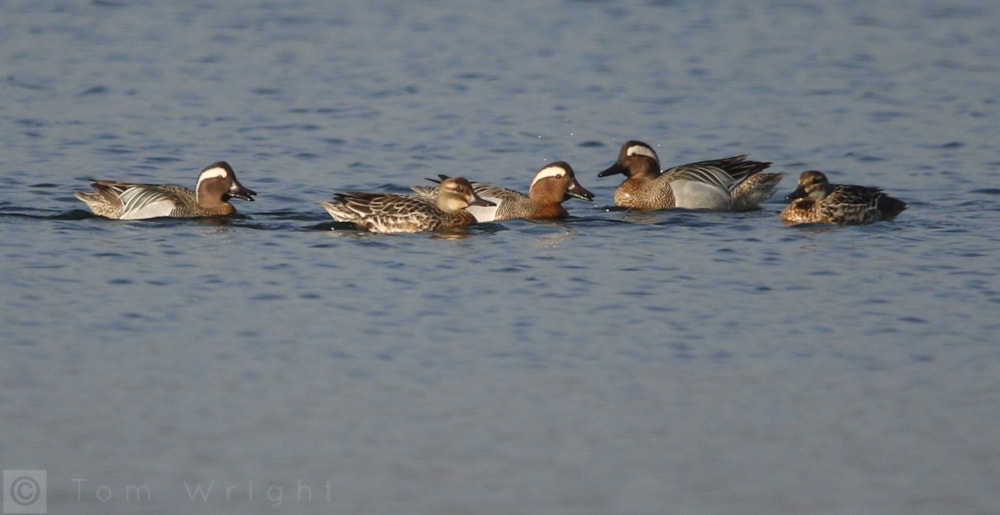 Garganey, Kenfig NNR, Glamorgan (Tom Wright).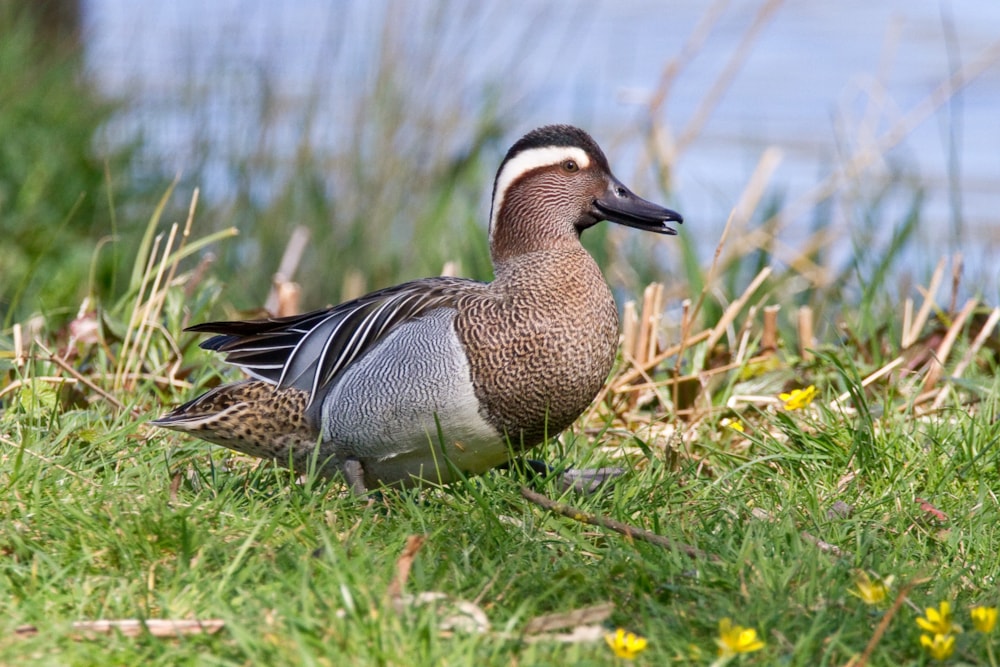 Garganey, Sutton Bingham Reservoir, Somerset & Bristol (Alex Carlisle).
The Pacific Diver remained off Crookhaven, Co Cork, on 28th, while Pied-billed Grebes were still in situ at both Loch Feorlin, Argyll, and Loch of Spiggie, Shetland. Six White-billed Divers were off Papa Westray, Orkney, on 31st, with up to three counted between Portsoy, Aberdeenshire, and Cullen, Moray. A further individual was at Little Loch Broom, Highland, on 31st.
The juvenile White-tailed Eagle was glimpsed in North Norfolk on a couple of occasions, overflying Kelling Heath on 28th and North Walsingham on 31st. Rough-legged Buzzards were seen at six sites, four of which were in East Anglia, one in Kent and one still on the Isles of Scilly.
In a week which saw the species demoted from the list of species assessed by the Rarities Committee, both Lesser Yellowlegs soldiered on in Cornwall and Dorset. The Spotted Sandpiper at Killongford, Co Waterford, was reported for the first time in a month on 1st, while the Wexford Town bird also hung on. The Long-billed Dowitcher was also still at Frampton Marsh, Lincs – April is the ninth consecutive calendar month in which this particular individual has been seen. Also still around was the Temminck's Stint at Chapel Amble, Cornwall.
The first-winter Bonaparte's Gull was still at Killybegs, Co Donegal, on 30th alongside five Iceland and three Glaucous Gulls. White-winged gulls were otherwise very scant, although Kumlien's Gulls were in Co Antrim, Cornwall and Suffolk. Caspian Gulls were seen at just a dozen sites, with Ring-billed Gulls at six – three apiece for Ireland and Britain, the former including two at Tralee, Co Kerry, and the latter including the continuing adult on the River Severn at Newnham, Glos.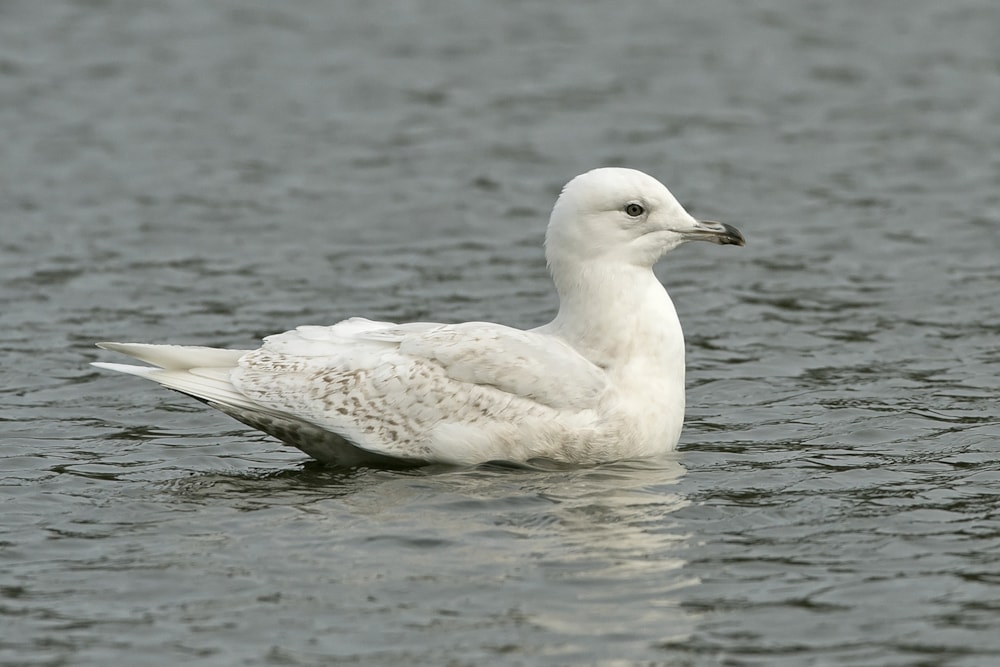 Iceland Gull, Otterspool, Lancashire (Steve Young).
In Cornwall, the Pallas's Warbler was still singing at Coverack on the final day of the month. Just three sites scored Yellow-browed Warblers, although these did include two at Yeovil, Somerset. Nine Great Grey Shrikes were seen across England and Wales. A Coues's Arctic Redpoll was seen at Thorne Moors, South Yorkshire, on 27th, with another still at Sculthorpe Moor, Norfolk, on 1st. A Richard's Pipit flew over Rinsey Head, Cornwall, on 2nd.
The wing-barred Crossbill (or perhaps hybrid with Two-barred Crossbill) remained at Cannock Chase, Staffs. Another curious-looking bird was the Fringilla in Gilford, Co Down, which was considered by some to show features associated with African Chaffinch – although it looks more likely to be an aberrant Chaffinch from photos.

The 'Cannock Crossbill' (Graham Jepson).
Insect news included another Camberwell Beauty, this time on the Sandringham Estate, Norfolk, on 31st. Several Large Tortoiseshells remained dotted around Portland, Dorset, with another photographed at an undisclosed Cornish site 27th and a further individual still at Dungeness, Kent.

Western Palearctic
Interesting news concerned three Dunn's Larks at Merzouga, Morocco – for anyone not wishing to make the long journey down to Western Sahara to see this species, this is a good opportunity to obtain a desirable WP tick.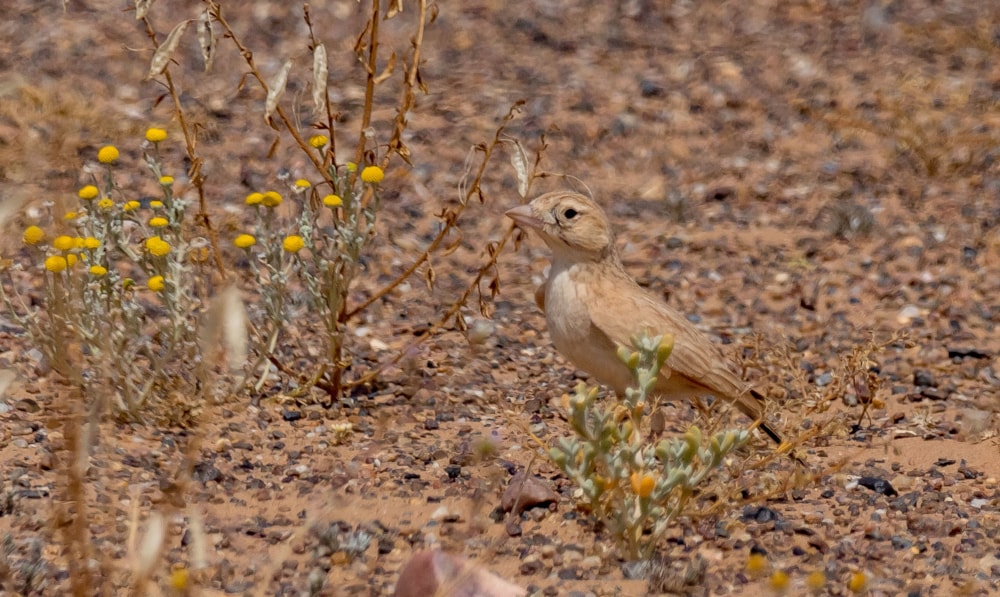 Dunn's Lark, Merzouga, Errachidia (David Carlsson).
One person's rubbish may be another's treasure … relatively few European birders' pulses will have been raised by the Woodpigeon on Sal, Cape Verde, this week, but it's a genuine mega this far south, representing the first island record. Meanwhile, on Fuerteventura, the Dwarf Bittern lingered yet another week.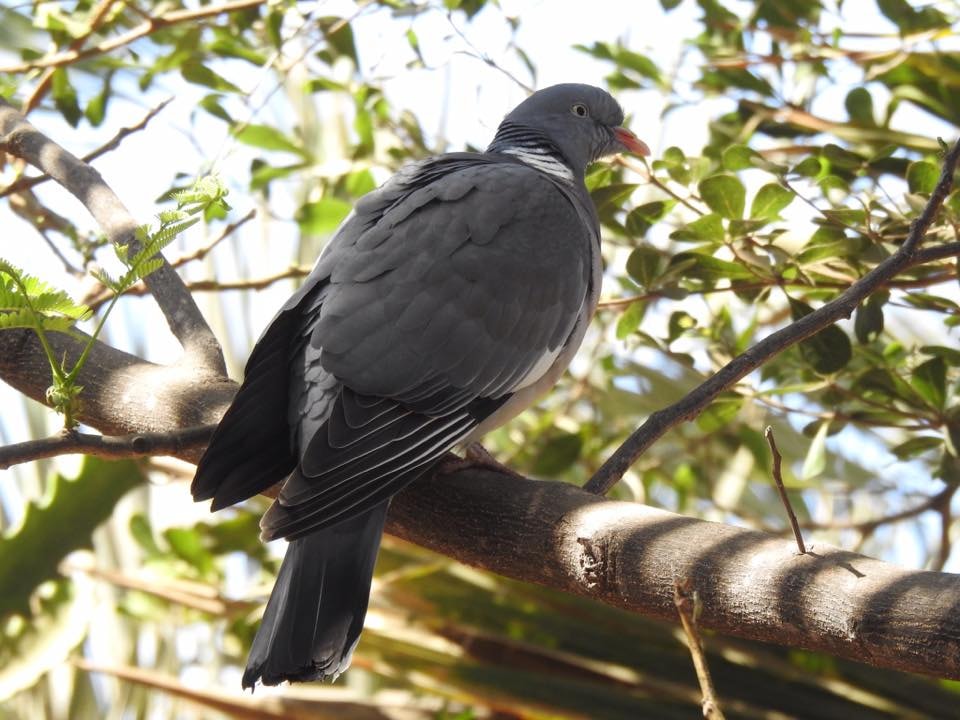 Woodpigeon, Santa Maria, Sal (Uwe Thom).
Rather more exciting than the Woodpigeon was France's second Rüppell's Warbler, found at Saintes-Maries-de-la-Mer campsite in the Camargue on 31st, and still present there on 2nd. Imagine the size of the twitch were it at Portland … another great French record concerned a northbound Black-browed Albatross past Cap Gris-Nez, near Calais, on 31st – perhaps this is the German bird on its way back to Sylt?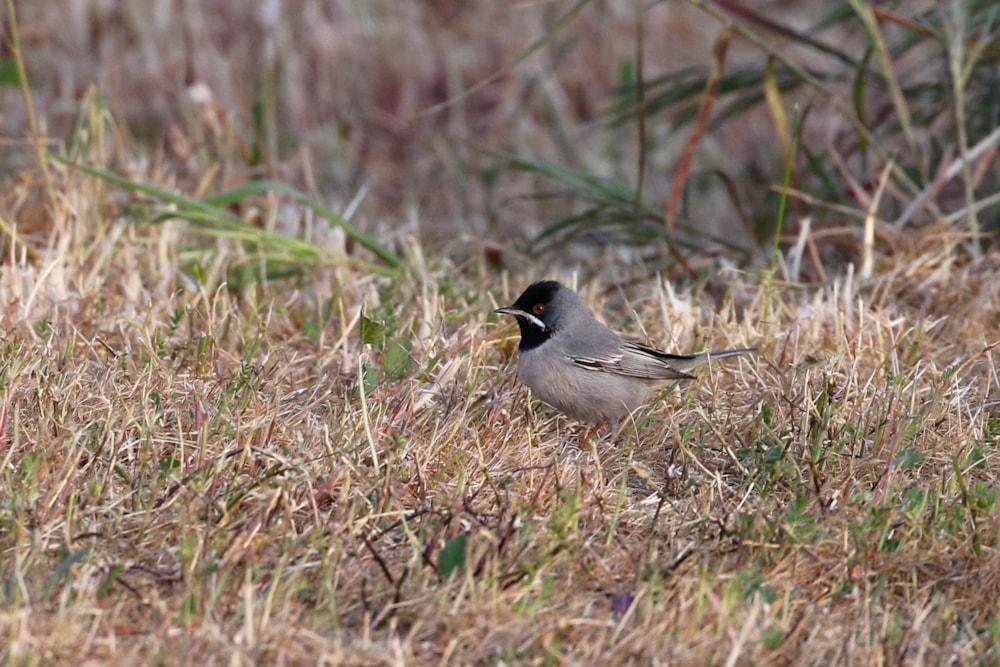 Rüppell's Warbler, Saintes-Maries-de-la-Mer, Bouches-du-Rhône (Fred Veyrunes).
Italy's second Brown-necked Raven was found on Lampedusa Island on 28-29th, although the House Crow at Fiumicino, Lazio, is presumably ship assisted. In Spain, the Thayer's Gull and American Coot lingered in Galicia.
Amid the Dutch carnage of escaped Indigo Bunting and American Kestrel, plus a lingering Azure Tit or hybrid of presumably suspect origin, the Nutcracker lingered into April at Wageningen.
Israel's first Brown Shrike lingered for one evening only in Eilat (on 27th), while several Crested Honey Buzzards continued to drift around the city's airspace. In Cyprus, an East Siberian Wagtail was at Phassouri (perhaps a returning bird?) on 30th. Polish birders enjoyed a Sociable Lapwing at Spytkowice on 30th.