The continued presence of the Tengmalm's Owl at Tresta, Shetland, was again the main talking point of a cooler and more unsettled week. Found roosting on a daily basis in the wonderful Lea Gardens until 2nd, it gave particularly memorable performances when it became more active just prior to dusk. However, its habits appear to have changed once more, for there has been no sign since Sunday – it seems unlikely to have vacated Shetland altogether, and one wonders if it might have returned to its 'original' garden at nearby Bixter. Time will tell, but a reappearance doesn't seem out of the question at this stage.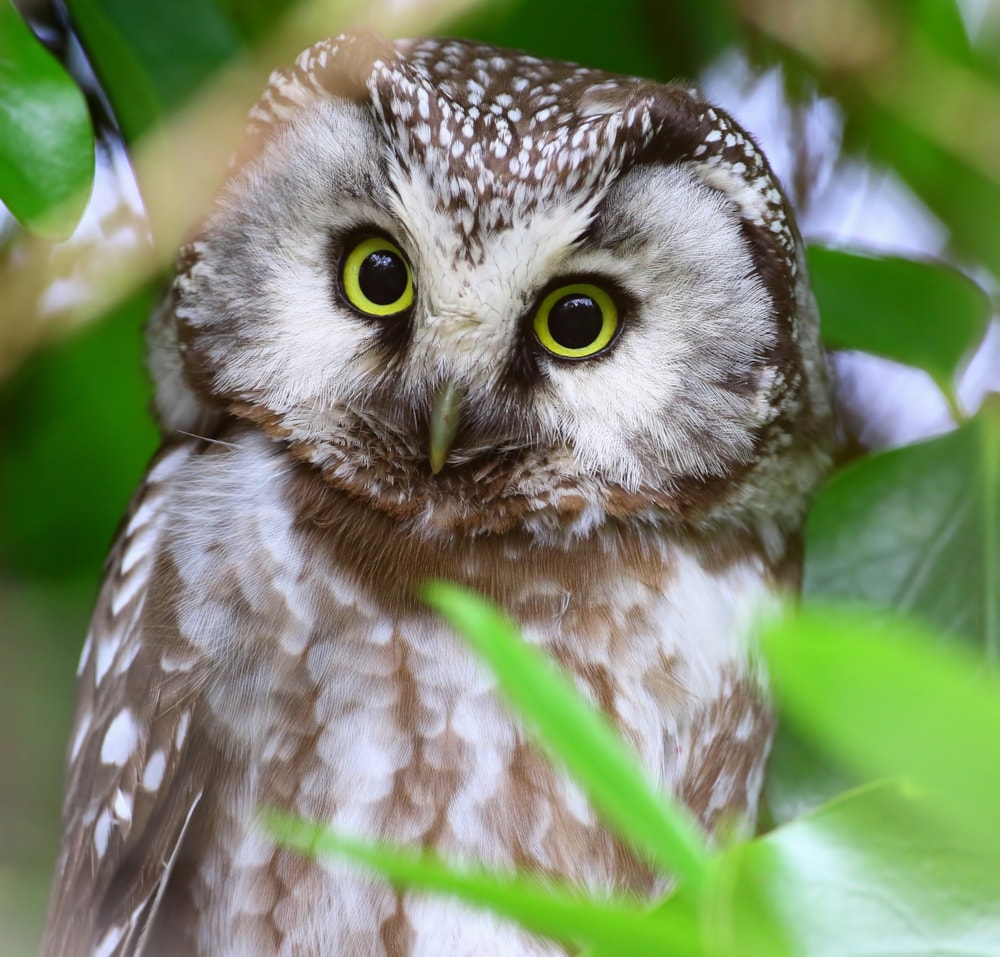 Tengmalm's Owl, Tresta, Mainland, Shetland (Lee Fuller).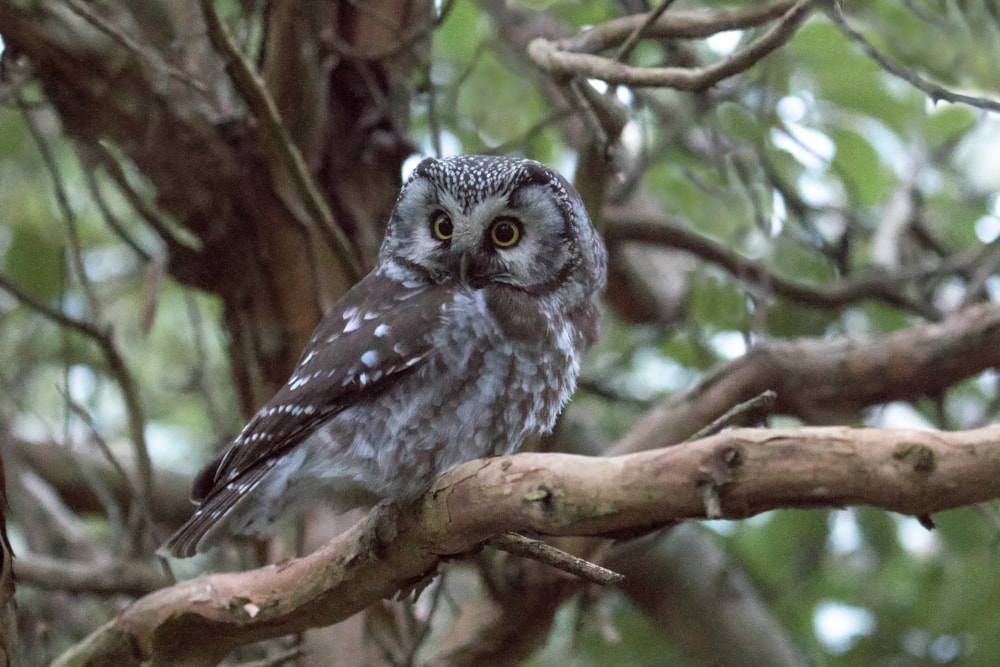 Tengmalm's Owl, Tresta, Mainland, Shetland (Josh Jones).
Shetland also laid claim to another magnificent owl – more specifically a female Snowy Owl atop Ronas Hill on 28th. However, this proved rather less co-operative than the Tengmalm's and wasn't seen again, despite a fairly extensive search on 1st. It could easily still be in the area, though, for as we know, Snowies routinely cover huge amounts of ground, even on a day-by-day (or rather night-by-night) basis.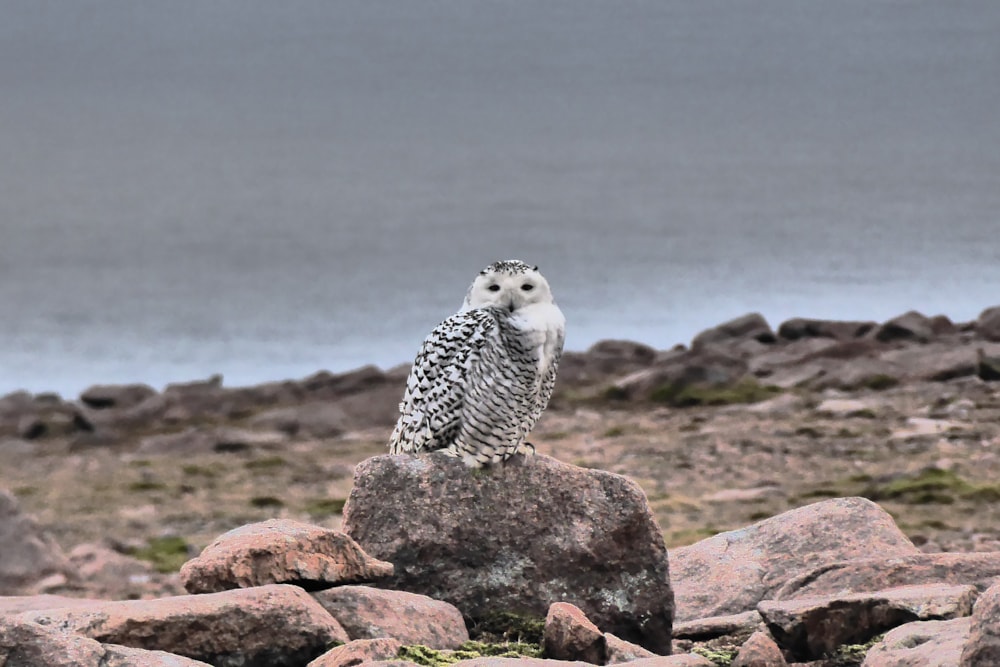 Snowy Owl, Ronas Hill, Mainland, Shetland (Neil Fraser).
Visitors to the islands could also revel in the continued presence of the Pied-billed Grebe at Loch of Spiggie and the White-billed Diver off Kirkabister, although the latter was often so stratospherically distant that it may as well have been in Norwegian waters. Another White-billed was in Bluemull Sound, while further individuals were seen off Papa Westray, Orkney, and Barra, Outer Hebrides. The arrival of three off Sandend, Aberdeenshire, on 5th marked the beginning of the annual build-up along this stretch of coastline.
Of potential interest were two adult Lesser White-fronted Geese at Valley Lakes, Anglesey, which favoured fields near Llyn Traffwll. As ever, origin remains unclear, although location, age of the birds and choice of carrier species (Greylag Geese) aren't exactly vintage and, while they're undoubtedly cracking birds, it seems fairly unlikely that these will be accepted as wild.

Lesser White-fronted Geese, Valley Lakes RSPB, Anglesey (Stephen Culley).
The apparent Grey-bellied Brant was last seen at Lurgan Green, Co Louth, on 27th, while another – presumably the same bird as that seen in Norfolk over the past two winters – was found near Inverness Airport, Highland, on 5th. Run-of-the-mill Black Brant lingered in Dorset and Cumbria. The only Snow Goose was the white morph with swans at Ballyhealy, Co Wexford. Singles of Richardson's Cackling Goose and Todd's Canada Goose remained at large on Islay, Argyll, and two possible Todd's were among Pink-feet at Harpsdale, Highland, on 3rd.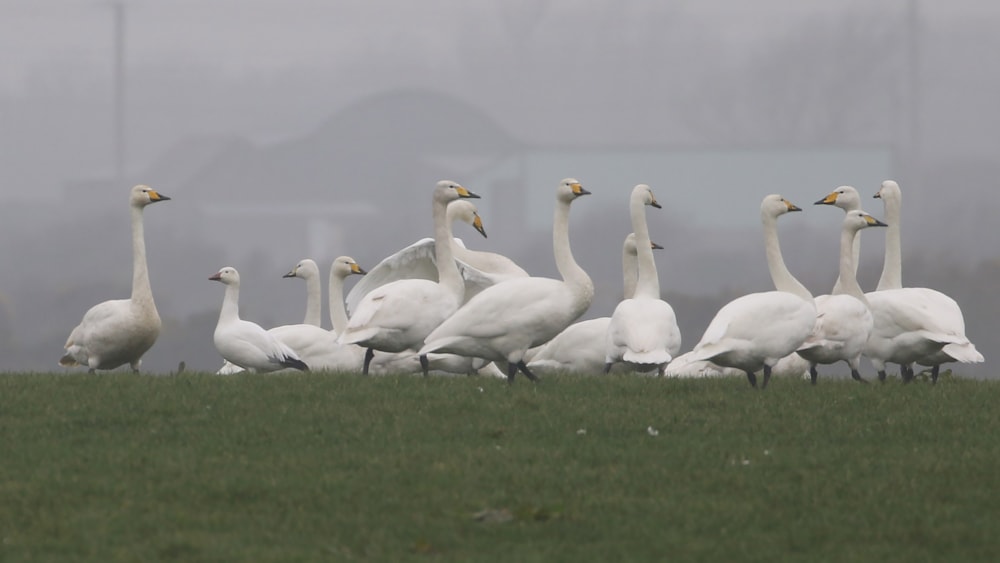 Snow Goose, Tacumshin, Wexford (Victor Caschera).
A pair of Surf Scoter were still off Gormanstown, Co Meath, on 2nd. American Wigeon remained in Highland and Worcestershire, with a new drake at Slimbridge WWT, Glos, on 2nd and the regularly returning bird back at Grindon Lough, Northumberland, on 27th. At least eight Green-winged Teal and 10 Ring-necked Duck were seen.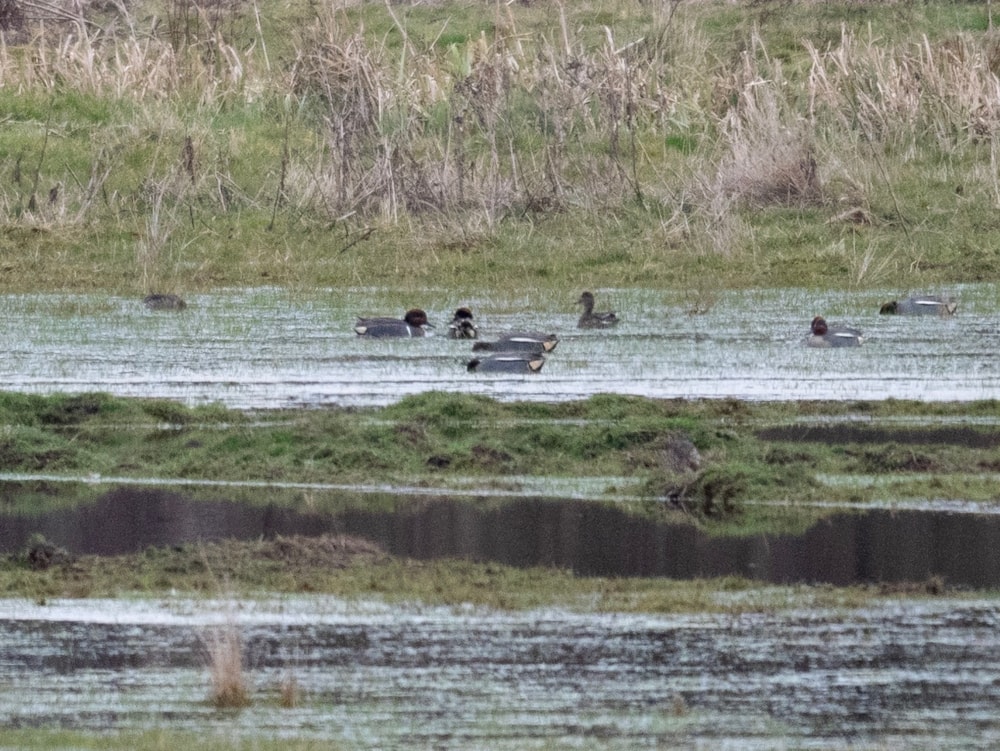 Green-winged Teal, Herringfleet, Suffolk (Malvin Fuller).
Five Rough-legged Buzzards remained, including the regularly returning adult near Thorney, Cambs, and birds in Norfolk, Suffolk and Kent.
In Co Galway the adult Forster's Tern again appeared at Mutton Island on 27th – the first report of it for a few weeks. The adult Ring-billed Gull reappeared at Eastfield, Lothian, on the evening of 3rd (but not again), while adults were also still in Somerset (Chew Valley Lake) and Cornwall (Hayle Estuary). In Ireland, two were at Beale Point, Co Kerry, on 5th and regular adults were in Cos Dublin, Louth and Antrim. A noticeable drop in Caspian Gull records saw birds reported from fewer than 20 sites, while white-winged gull numbers also tailed off slightly, with both Iceland and Glaucous Gulls noted at around 30 sites. Just five Kumlien's Gulls were seen, these including an adult that roosted at Draycote Water, Warks, and fed in the day at Shawell Tip, Leics.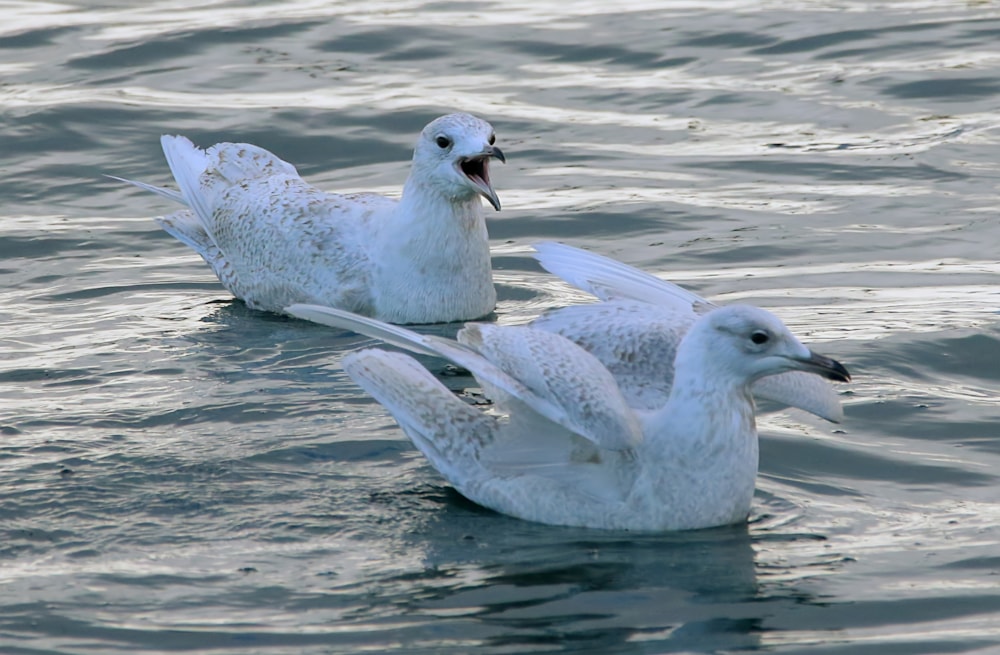 Iceland Gull, Gremista, Mainland, Shetland (Jaz Hughes).
Content continues after advertisements
The Lesser Yellowlegs was still at Devoran, Cornwall, although a report from nearby Coombe on 1st presumably relates to the same bird on a wander. Also in Cornwall, the Temminck's Stint remained at Chapel Amble, while in Dorset the Lesser Yellowlegs hung on at Lodmoor RSPB. Spotted Sandpipers were still in Cos Wexford and Waterford, plus the Long-billed Dowitcher lingered in South Lincolnshire.
Arriving summer migrants continued to swell in number, despite the breakdown in weather following late February's beautiful conditions. Sand Martins covered much of England and Ireland, as well as several sites in southern Scotland, with peak counts including 40 at Chew Valley Lake on 4th and 30+ and Ham Wall, Somerset, on 28th. Up to two Red-rumped Swallows remained on St Mary's, Scilly. Swallows were also noted in small numbers in southern counties, but one reached as far north as Durham. The House Martin at Norwick, Unst, on 2-3rd must've been feeling the cold. Northern Wheatears showed a strong westerly bias, with birds on either side of the Irish Sea north to Tayinloan, Argyll, but none reported further east than Portland, Dorset. Little Ringed Plovers were reported from Hampshire, Essex, Staffordshire and Durham. One or two Hoopoes were seen in western Pembrokeshire.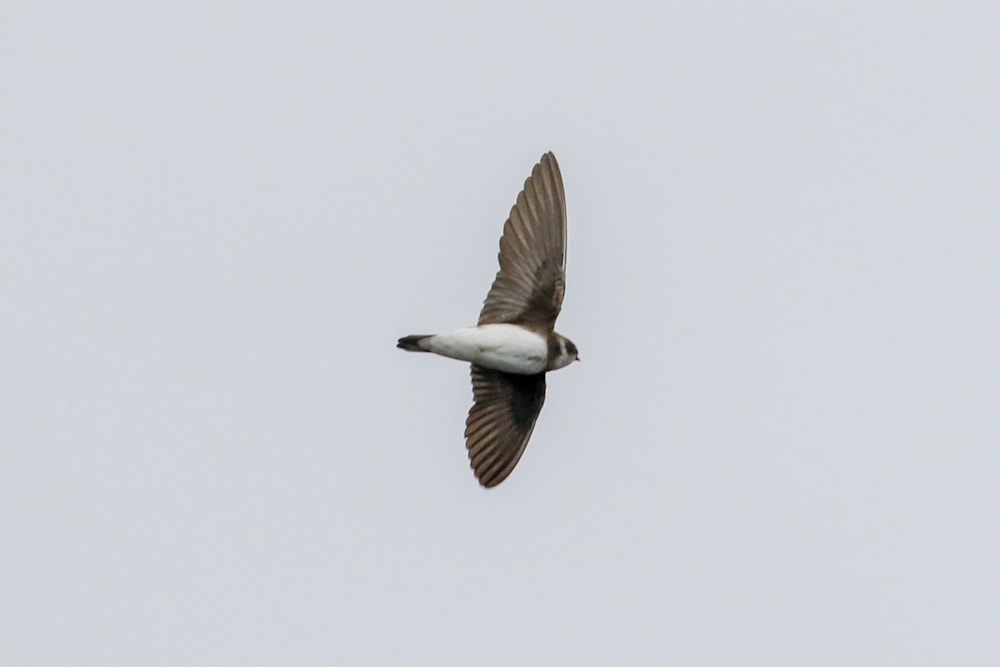 Sand Martin, Irvine, Ayrshire (Douglas Edmond).
The Pallas's Warbler continued at Coverack, Cornwall, to at least 28th, while nine Yellow-browed Warblers were seen, including a new bird in Dover, Kent. Lodmoor RSPB's Eurasian Penduline Tit remained on show each day, but the Crossness, London, male was a little more elusive – though it was reported as still there on 5th. In Co Wexford, the Richard's Pipit lingered at Tacumshin.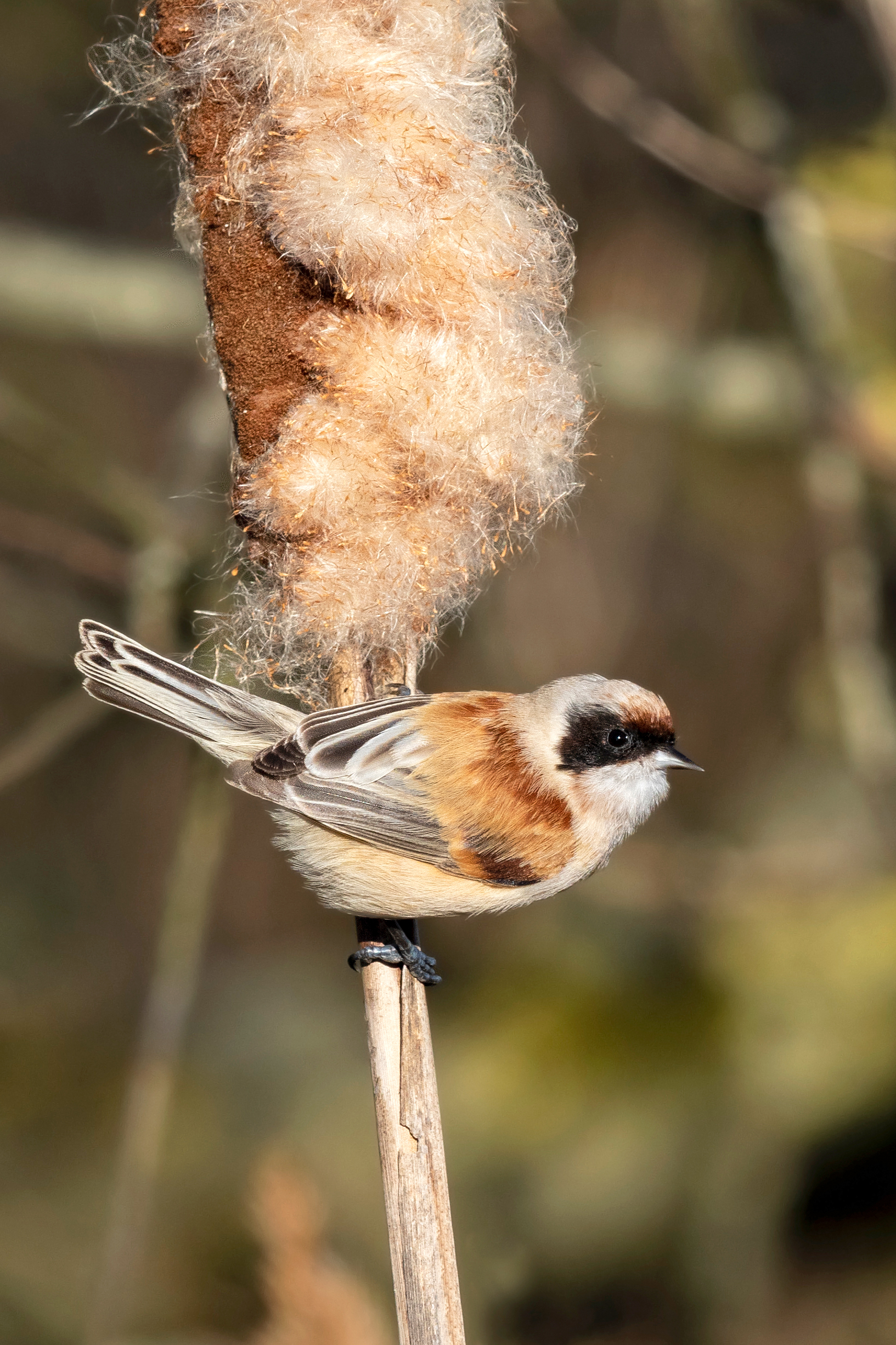 Eurasian Penduline Tit, Lodmoor RSPB, Dorset (Marc Read).

Richard's Pipit, Tacumshin, Wexford (Victor Caschera).
The Little Bunting was reported regularly at Weybourne, Norfolk, to 5th and another was seen briefly at Long Strand, Co Cork, on 2nd. The Common Rosefinch remained at Cunningsburgh, Shetland. A new Coues's Arctic Redpoll was at Baltasound, Unst, from 28-2nd and the regular bird continued to visit feeders at Sculthorpe Moor, Norfolk.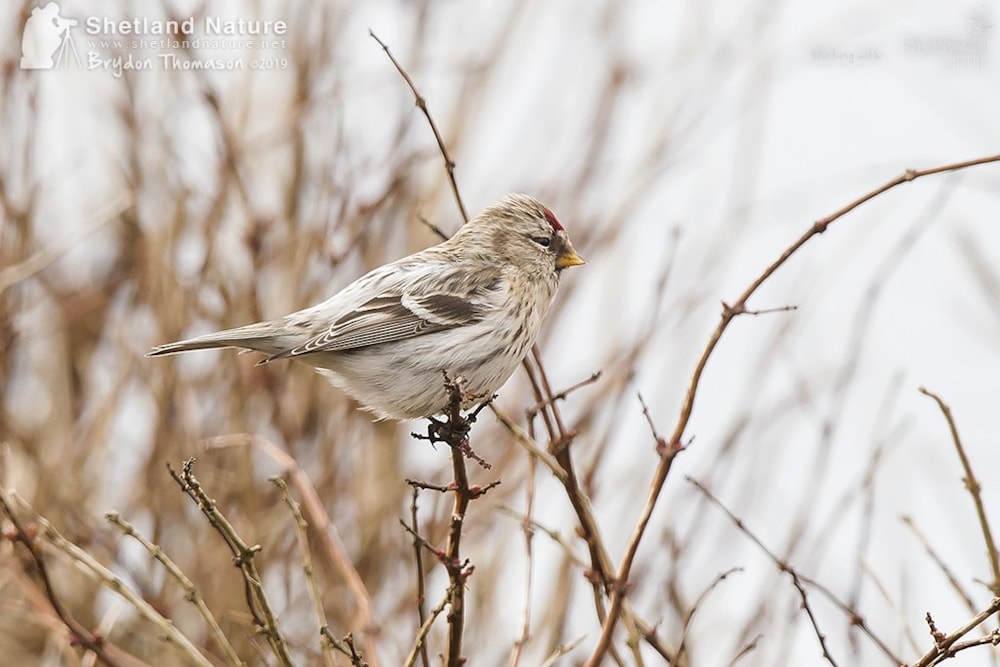 Coues's Arctic Redpoll, Baltasound, Unst, Shetland (Brydon Thomason).
Western Palearctic
Sal, Cape Verde, eclipsed its African Crake with an even rarer rallid on 5th – the archipelago's first Lesser Moorhen, found at the same site as the crake and recent Hudsonian Whimbrel (the latter was also still around). This is the fourth Western Palearctic record of the species, although none has previously been twitchable and this will no doubt attract keen regional listers, should it stay. On Santiago, the archipelago's third Spur-winged Lapwing was found at Tarrafal on 3rd.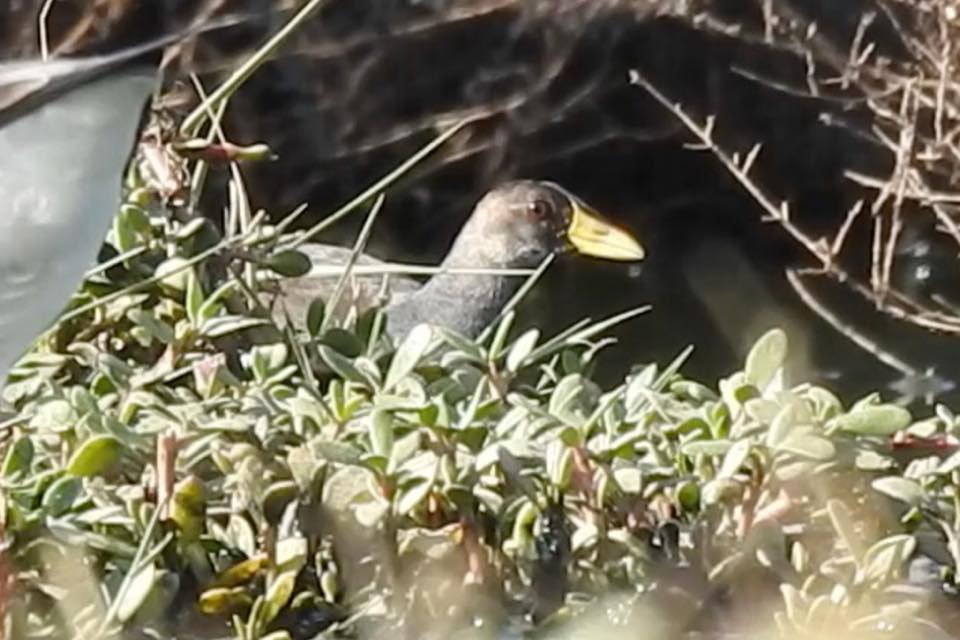 Lesser Moorhen, Santa Maria, Sal (Uwe Thom).
Further Afrotropical flavour was added by the continuing Dwarf Bittern on Fuerteventura. In the Azores, a female American Black Duck was on Faial, while the Moroccan mainland held onto its wintering Isabelline Shrike at Tamri Estuary and produced a drake Blue-winged Teal at Oualidia.
Spanish news included the continuing Thayer's Gull and American Coot in Galicia to 5th, a Long-legged Buzzard in Jerez on 3rd and the wintering Steppe Grey Shrike at Ebro Delta. Both Forster's Terns in north-west France lingered to the weekend.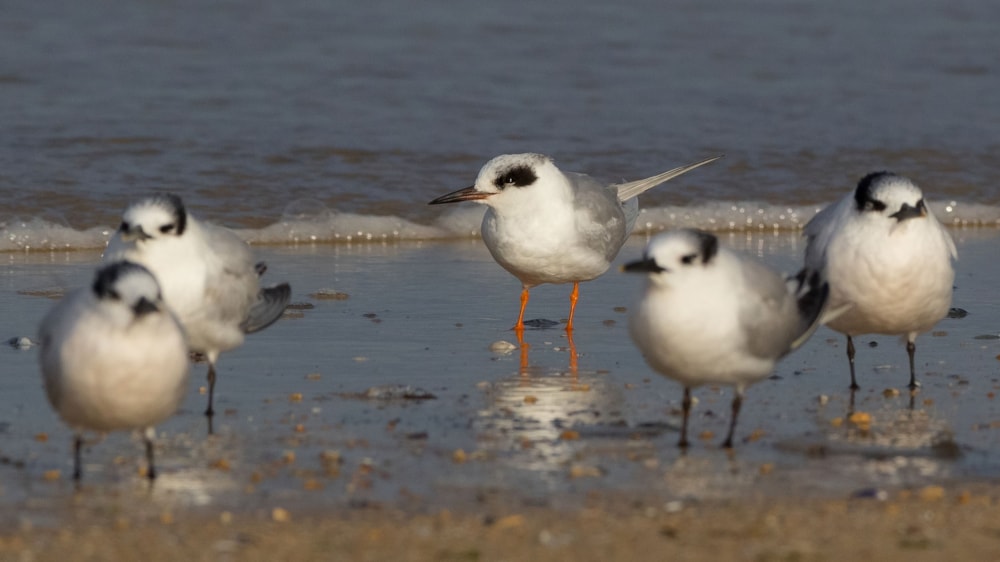 Forster's Tern, Luc-sur-Mer, Calvados (William Duvernoy).
Although the Nutcracker hung on in Wageningen, other recent Dutch highlights – namely the Oriental Turtle Dove in Limmen and the Little Bustard at De Zilk – seemingly put in their final appearances this week. However, the Pygmy Cormorant continued in Brussels, Belgium.
A drake Stejneger's Scoter off Båstad, Sweden, must be last spring's bird returning. Meanwhile, the Eastern Imperial Eagle remained on show near Skurup. Poland's seventh American Wigeon was at Góra Strękowa on 28th. Finally, the Lesser Crested Tern photographed at Chekka, Lebanon, on 2nd represented the first national record since 1895.