June 2020 has proved a month that has simply kept on giving, with plentiful excitement cropping up across both Britain and Ireland.
The deeper into the month you get, the quieter the birding becomes – at least in a 'normal' year. To a degree that's been the case, with the late northbound migration witnessed in the first half of the month having now dissipated, but major rarities continue to appear and there have also been spectacular movements of Common Swift, Crossbill and Eurasian Siskin to enjoy on the east coast in recent days – especially the former, which registered a new British record day count at Gibraltar Point, Lincs, on 29th …
Firstly, to a giant of a record – both metaphorically and literally. Many went green with envy on reading about the Bearded Vulture on Alderney on 20-21 May, so it was slightly ironic that the exact same bird – now missing much of its tail – evidently crossed the Channel during last week's hot weather. Passing unseen over much of southern England, Lucy Burrell was the first lucky observer of this spectacular bird of prey as it cruised over her garden at Balsall Common, West Midlands, on the afternoon of 26th – read Lucy's story and see a selection of her photos here.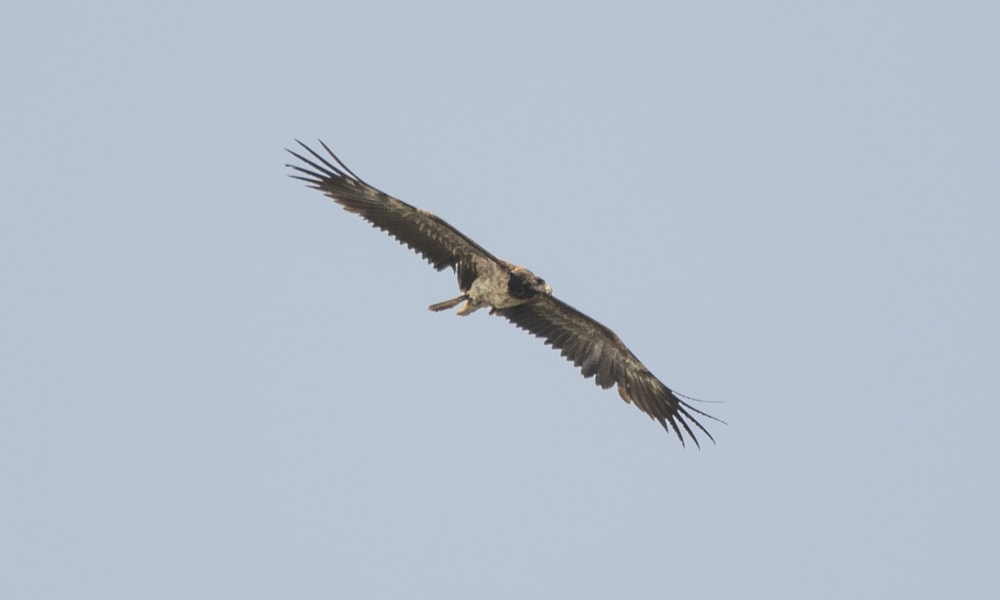 Bearded Vulture, Balsall Common, West Midlands (Lucy Burrell).
A little over an hour later the vulture was seen over Scropton, Derbyshire, but went missing for the weekend, despite strong suspicions that it'd be holed up in the Peak District somewhere. This turned out to be the case, for it resurfaced again late on 30th between Edale and Castleton, where it was keeping low under grey skies and eventually disappeared in the Back Tor environs. There was then a later report from the Goyt Valley, some 15 km to the south-west. Surely it'll be seen again in the coming days?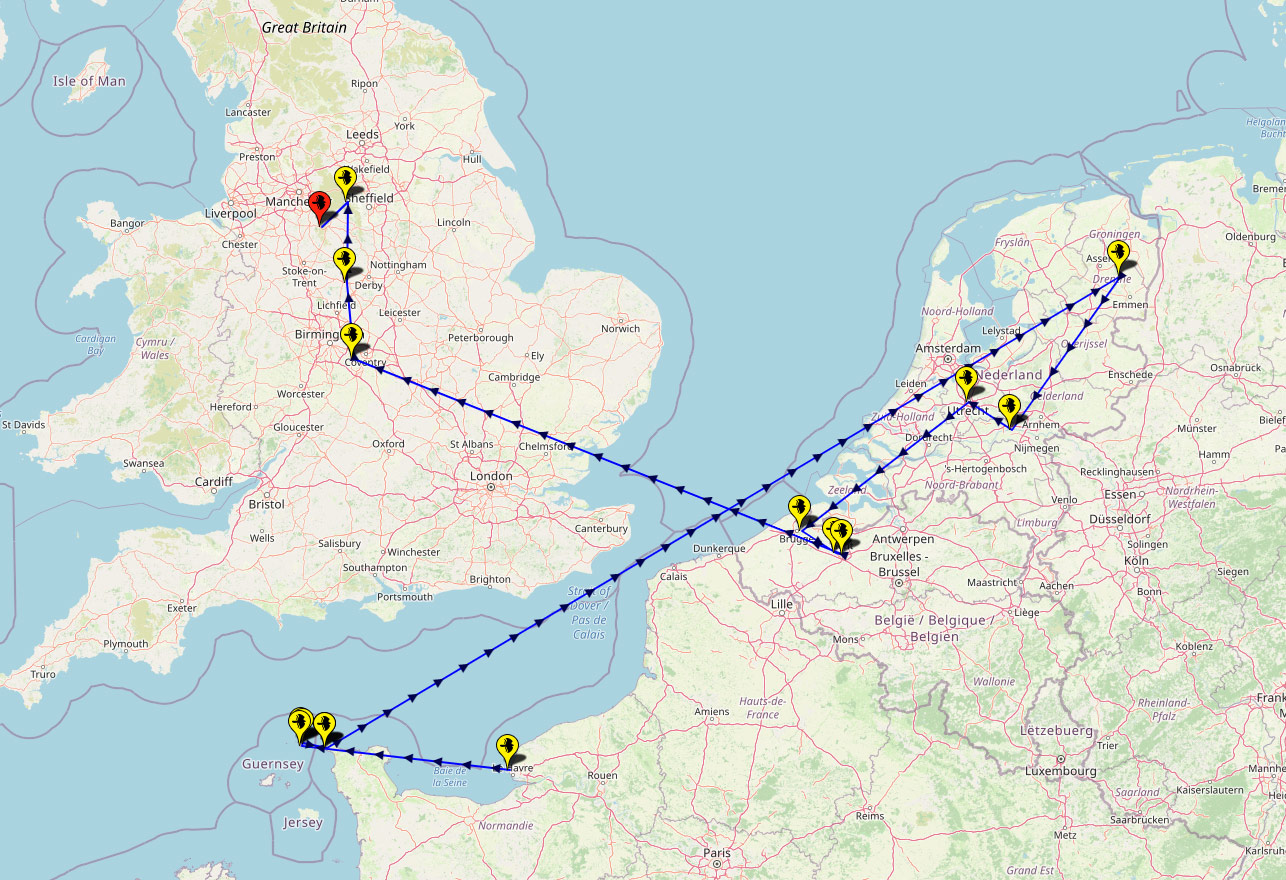 The story so far ... the Bearded Vulture's travels in May and June 2020 (BirdGuides.com data).
The other snippet of mind-boggling news concerned the Western Palearctic's first Short-tailed Shearwater. Picked up exhausted on the beach at Tramore, Co Waterford, on 22nd and taken into care, news came to light on Friday – by which point the unfortunate shearwater had perished. There have been a few claims of this species in the past, and it's probably a bird that is occurring here more regularly than this sole record suggests – but the similarities with Sooty Shearwater make field identification less than straightforward. A fuller account of this bird can be read here.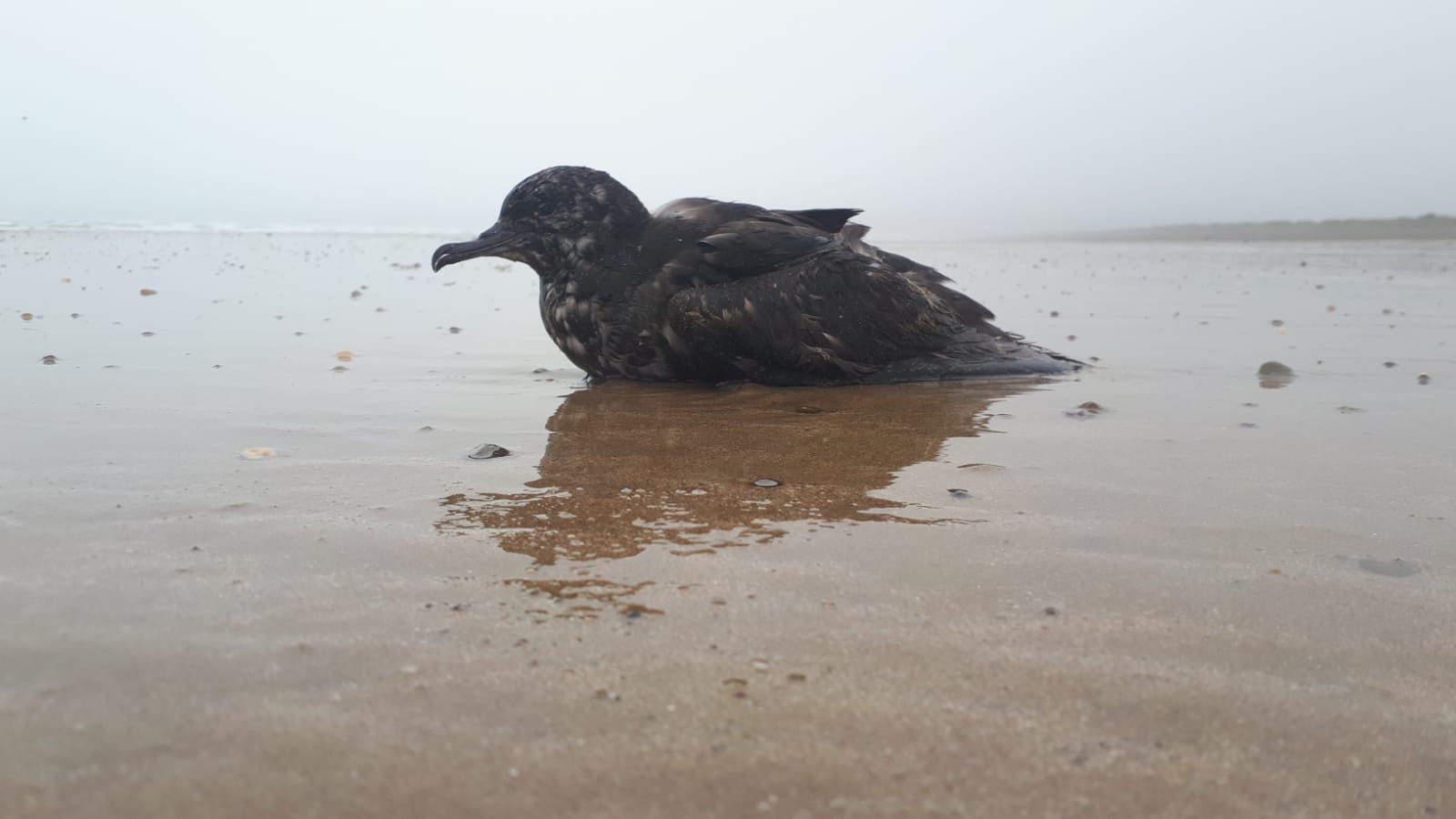 Short-tailed Shearwater, Tramore Bay, Co Waterford, 22 June 2020 (Arlo Jacques).
A timely appearance given the sand plover ID guide just published in the July issue of Birdwatch, a first-summer Greater Sand Plover at Tyninghame Bay, Lothian, from 27th was a subtle bird and a good way to test birders' skills on this often-tricky species pair. It continues a great run of waders for the county since May, while 2020 is proving to be a productive year for records of this Central Asian species across north and west Europe.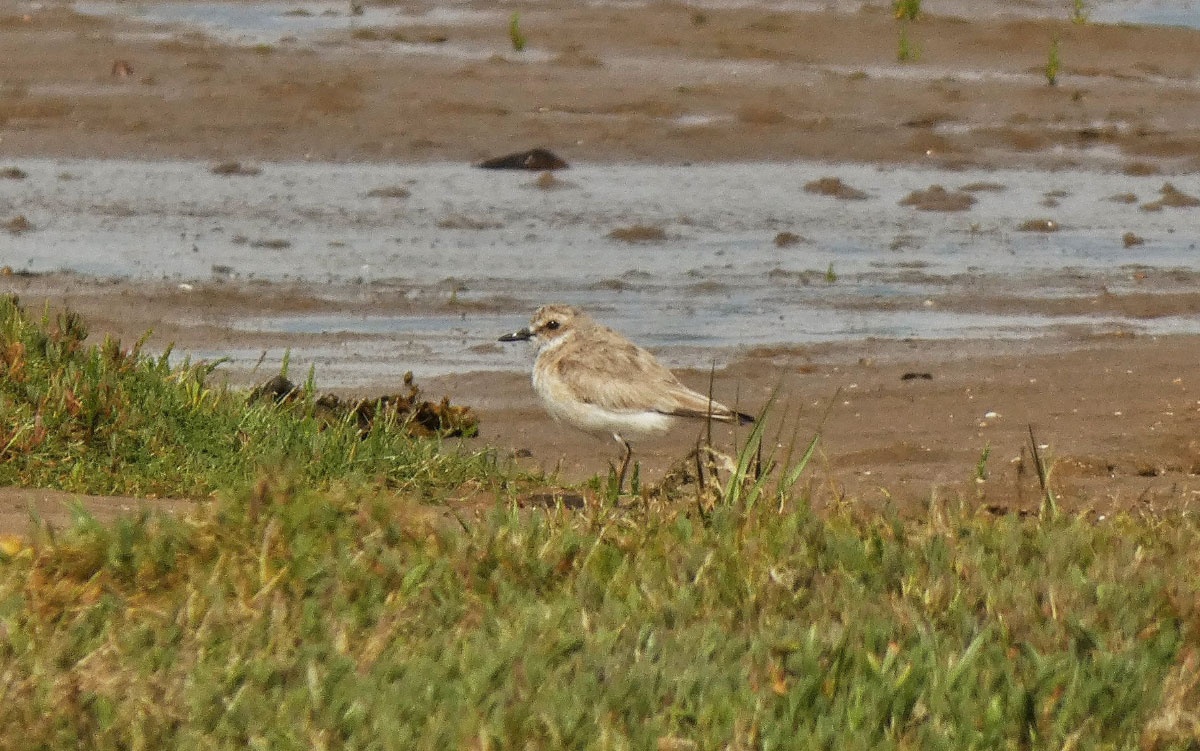 Greater Sand Plover, Tyninghame Bay, Lothian (James Morrison).
A fine White-throated Sparrow was found in a garden at Cwrtnewydd, Ceredigion, on 24th. Typically for an American sparrow at this time of year, it proved a one-day affair and couldn't be relocated the following day. After a glut of records through the late 2000s and first half of the 2010s, this species has gone rather rare again – in fact, there's not been an easily accessible bird since that at Old Winchester Hill, Hants, in 2009!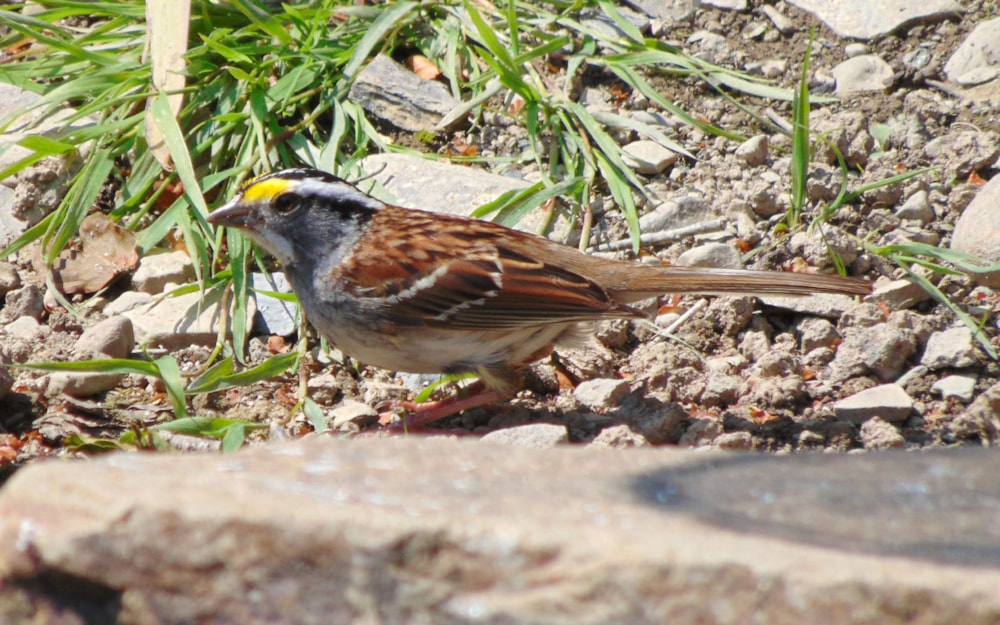 White-throated Sparrow, Cwrtnewydd, Ceredigion (Russell Jones).
Continuing the Nearctic theme, Belvide Reservoir's great run continued with a first-summer Laughing Gull from 28th – this in addition to a Bonaparte's Gull earlier in the spring. This site always bats well above the average, producing quality bird after bird and is a testament to the dedicated coverage it receives. Staffordshire listers have certainly enjoyed many a county tick there over the years, with this being the latest.

Laughing Gull, Belvide Reservoir, Staffordshire (Steve Nuttall).
Sticking with gulls, immature Bonaparte's Gulls hung on at Add Estuary, Argyll, and Stinky Bay, Benbecula, this week. In Co Wexford, the Cayenne Tern would appear to be spending most of its time sat on a nest, giving only brief flight views on 24-25th and then not reported at all subsequently. Also in southern Ireland, the Gull-billed Tern lingered at Ballycotton, Co Cork, and another did the same at Dungeness, Kent.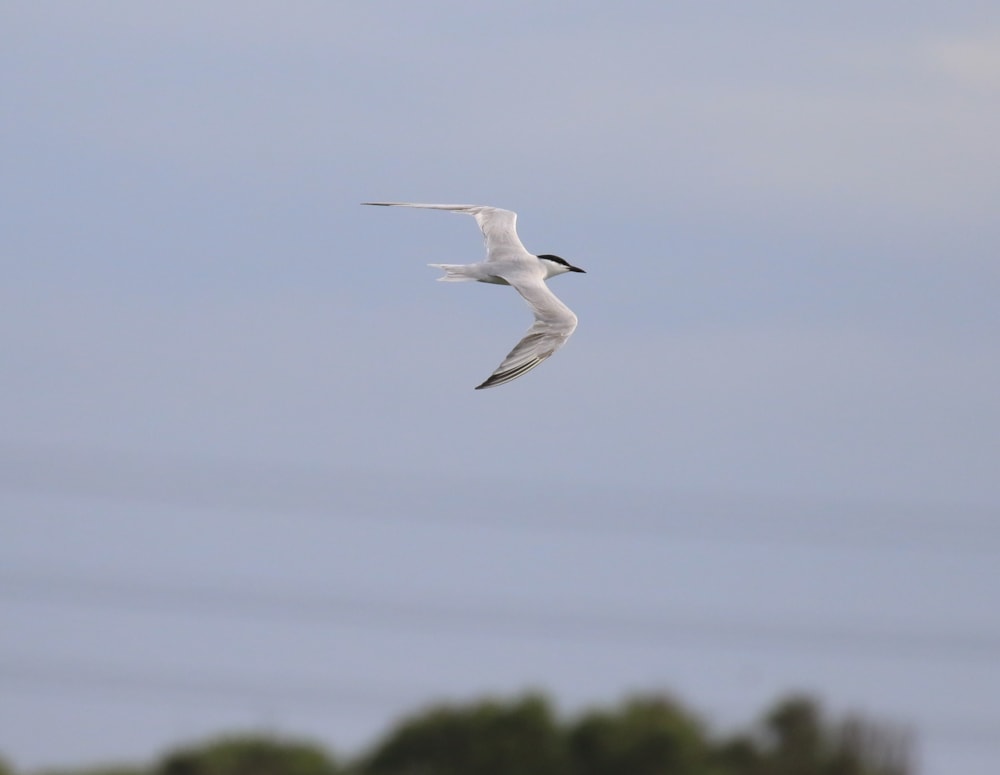 Gull-billed Tern, Dungeness RSPB, Kent (Ian Wells).
A Pacific Golden Plover at Doonbeg, Co Clare, on the final day of the month was a good way to set up the arrival of July, which is so often a month that produces quality waders. Ireland has enjoyed a few 'PGPs' in recent years, not least a pristine male in Co Wicklow in July 2018, yet this latest individual represents a first county record.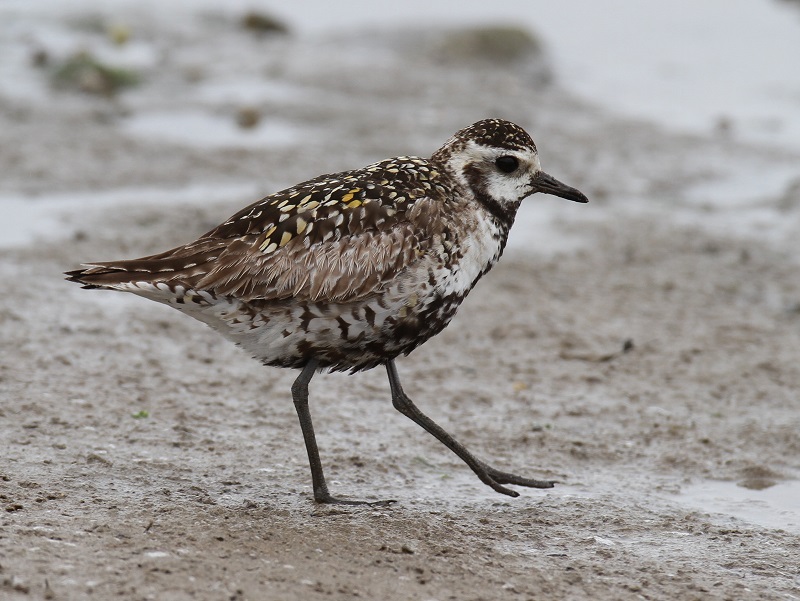 Pacific Golden Plover, Doonbeg, Clare (John N Murphy).
A singing Western Bonelli's Warbler spent around half an hour at Reculver, Kent, early on 24th, while Fair Isle protracted the spring yet further with a singing Booted Warbler on 30th. The male Lesser Grey Shrike at Maywick, Shetland, from 27th is perhaps the bird that has been around all spring. Finally, a shout out to the Suffolk Iberian Chiffchaff still singing away at Minsmere all week.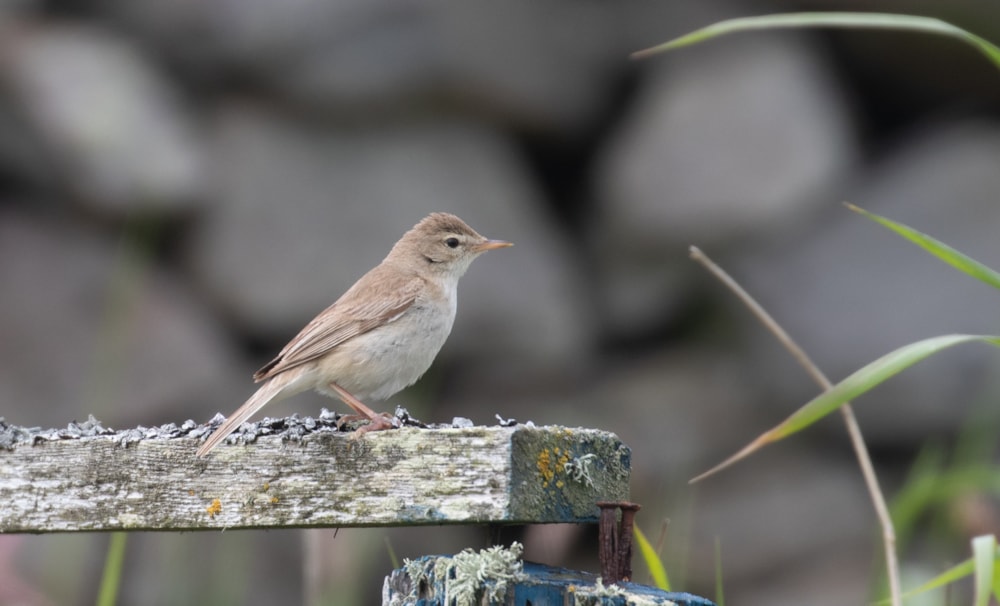 Booted Warbler, Fair Isle, Shetland (Daniel Gornall).
Scottish mainland
The wardening team on the Isle of May, Fife may have thought spring was all over until they pulled a Greenish Warbler out the nets on 25th. Rosy Starlings continued to feature heavily across the country, with up to eight individuals still at large – up to three were in Argyll (Luing, Oronsay and Mull) and two in Highland (at Acharacle on 26th and Brora on 29th), with additional individuals at Lossiemouth, Moray, on 25th, Port Seton, Lothian, from 27-30th and belated news from last week of one at Fraserburgh, Aberdeenshire. An Alpine Swift was an all-too-brief sighting at Pitcox, Lothian, on 28th.
Offshore highlights included a Surf Scoter again in the favoured Musselburgh area from 25th, Glaucous Gull at Westport, Argyll, on 28th and a Long-tailed Skua past North Queensferry, Fife, on 30th.
The Ruddy Shelduck was again noted at Montrose Basin, Angus, on 24th and a Red-necked Grebe was at Hogganfield Loch, Clyde, as the week ended. Great Egrets were at Aberlady Bay, Lothian, and Ythan Estuary, Aberdeenshire, with a Eurasian Spoonbill also at the latter site.
The arable fields of the Scottish Borders continued to host up to six Common Quail, with four at Reston and two at Lumsdaine, while a Black Redstart at St Abbs Head was an unusual June record. Finally, a European Turtle Dove was noted at Auckengill, Caithness, on 25th.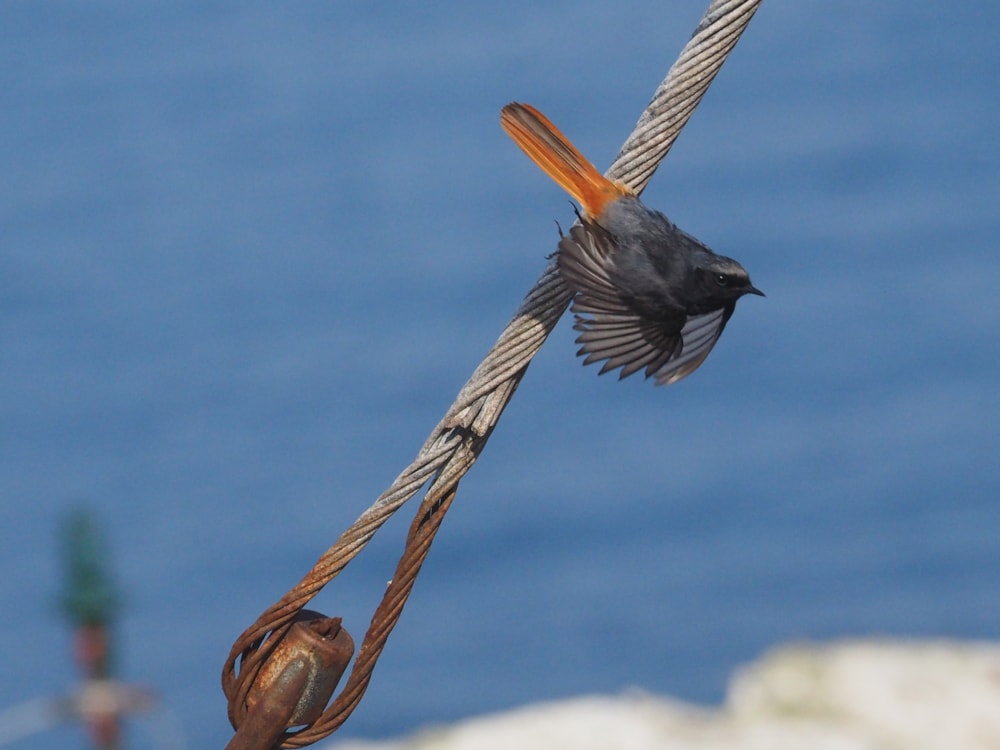 Black Redstart, St Abbs Head NNR, Borders (Andrew Francis).
Northern Isles and the Hebrides
After last week's blank week across Orkney, a fine adult American Golden Plover on North Ronaldsay on 25-26th provided a smart start to this week. A Rosy Starling was at Evie, Mainland, on 29th. Other highlights included the sound of a Leach's Storm Petrel on North Ronaldsay on 25th and a Common Quail on Papa Westray on 24th, the latter island also hosting a Red-veined Darter dragonfly on 25th.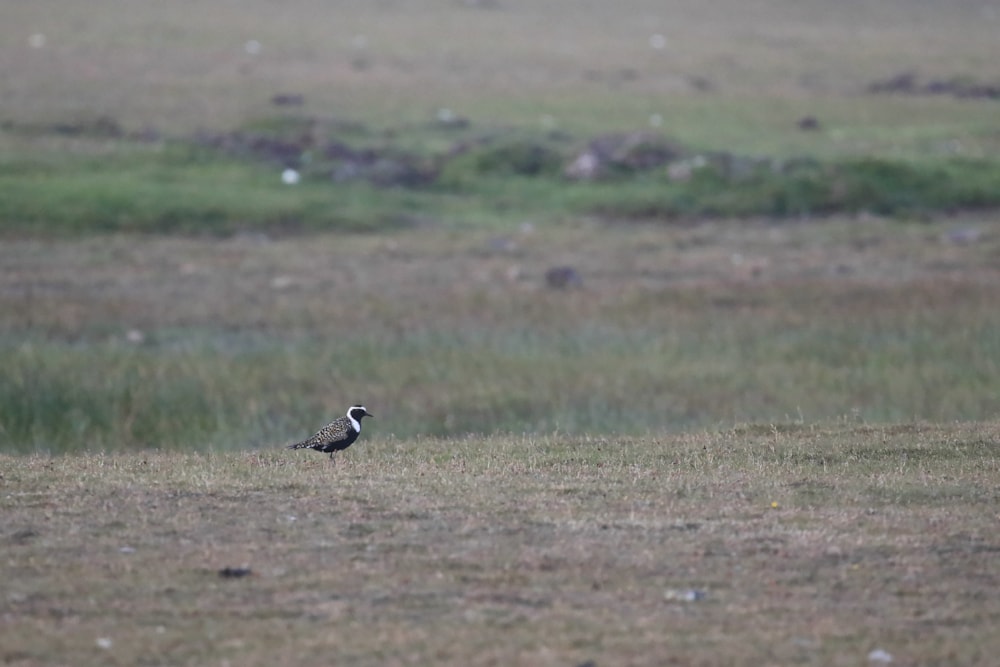 American Golden Plover, North Ronaldsay, Orkney (George Gay).
By autumn Barred Warbler will be a footnote in Shetland reports, but the 'barred' male trapped and ringed on Fair Isle on 24th is worthy of top billing; could it be the same bird as seen on Foula nine days earlier? The summering male Citrine Wagtail extended its Fair Isle stay, Rosy Starlings were noted on the island on 24th and 30th, a Marsh Warbler was present on 26th and the Common Crane remained.
A Greenish Warbler graced the hotel garden at Sumburgh, Mainland on 26th. Other mainland highlights included female Red-backed Shrike at Sumburgh and both Marsh Warbler and Common Rosefinch at Ellister. Foula chipped in with Rosy Starling, Icterine Warbler and Red-rumped Swallow, while on Unst the two Common Cranes extended their stay at Norwick.
The Rosy Starling summer continued to produce reports from the Outer Hebrides, with up to five recorded this week; birds were on Grimsay, South Uist, North Uist and Lewis (two). Other highlights were Great Egret and Eurasian Spoonbill lingering in the Loch Bee area, and handsome Glaucous Gulls at Stinky Bay, Benbecula, on 27th and Port Stoth, Lewis, on 28th.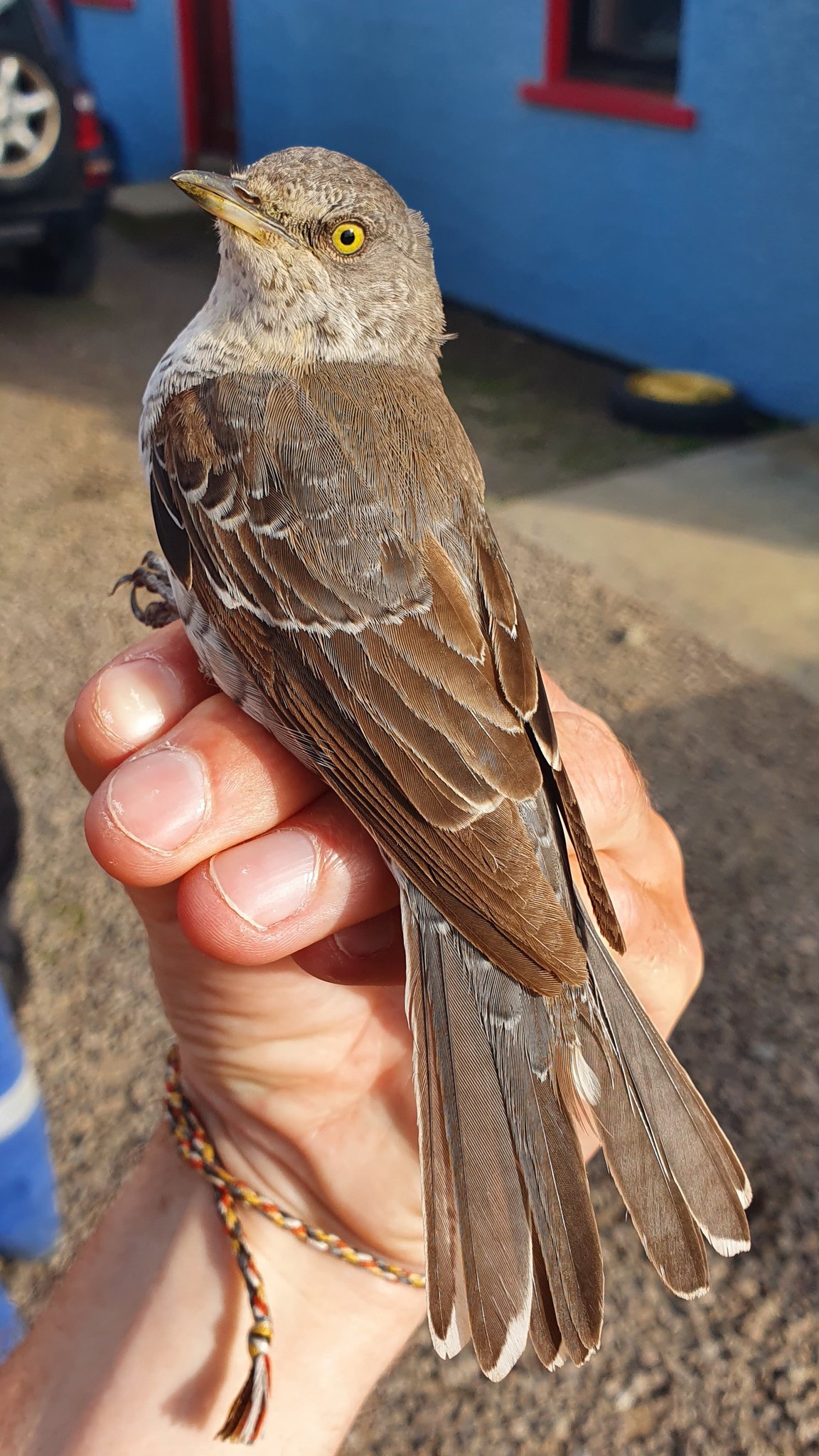 Barred Warbler, Fair Isle, Shetland (Alex Penn).
North-East England
Last week's Grey-headed Wagtail in Northumberland made another brief appearance further up the coast at Low Newton on 24th and Rosy Starlings were found at Whittle Dene Reservoirs, Seahouses and Shilbottle, the latter two attending garden feeders over several days.

Both Grindon Lough's long-staying stars – the drake American Wigeon and Red-necked Phalarope – were noted intermittently. Other highlights included a showy Black Tern in the colony at the Long Nanny Burn, Common Quail at five sites and the confirmed breeding of a male Channel Wagtail paired with a flavissima female in the Longhirst area.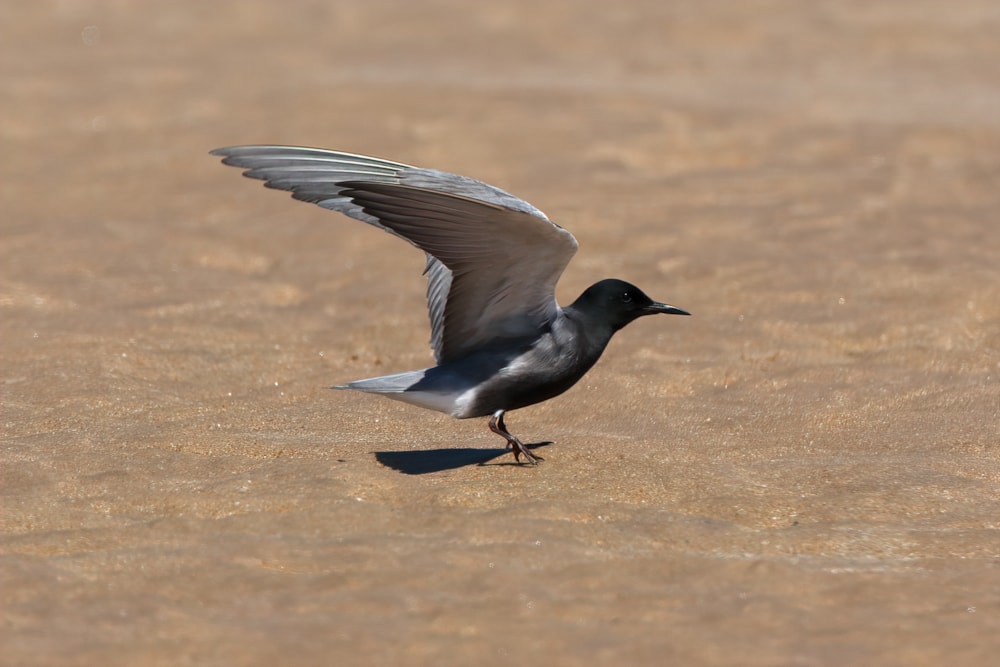 Black Tern, Long Nanny, Northumberland (Tom Tams).
Durham continued last week's lean spell, although up to seven Ruddy Shelduck toured Hurworth Burn Reservoir and Bishop Middleham. A Wood Sandpiper was at Boldon Flats NR on 29-30th. A slim-looking ringtail harrier species was seen briefly at High Conisclffe as the week ended, but eluded definitive identification.
Cleveland's highlight was a female Red-backed Shrike on 25th at Port Clarence. Presumably the same seven Ruddy Shelduck as those in Durham were responsible for sightings at several sites on Teeside during the week. Both Eurasian Spoonbill and Great Egret continued to linger in the Saltholme Pools area.
North-West England
Cumbria scored a singing Blyth's Reed Warbler at Longlands Lake on 27th, where it remained until at least 30th, and the adult Rosy Starling was still at South Walney NR on 24-25th. A Sooty Shearwater flew south past Biggar on 28th, and a European Storm Petrel past Workington Pier on 29th.
In Lancashire, Seaforth LWT scored a Spotted Redshank from 25-28th and a Little Tern on 29th, and there was a Eurasian Spoonbill at Marshside RSPB on 25th. The westerly gales on 28th produced Little Gulls at four coastal localities, and a European Storm Petrel was off Heysham harbour on 29th.
Cheshire stayed largely quiet this week, although a Red-necked Phalarope at Frodsham Marsh was a welcome June find, and a Little Tern at Hale on 28th was notable. In Greater Manchester, two Sandwich Terns flew through at Audenshaw Reservoirs the same day.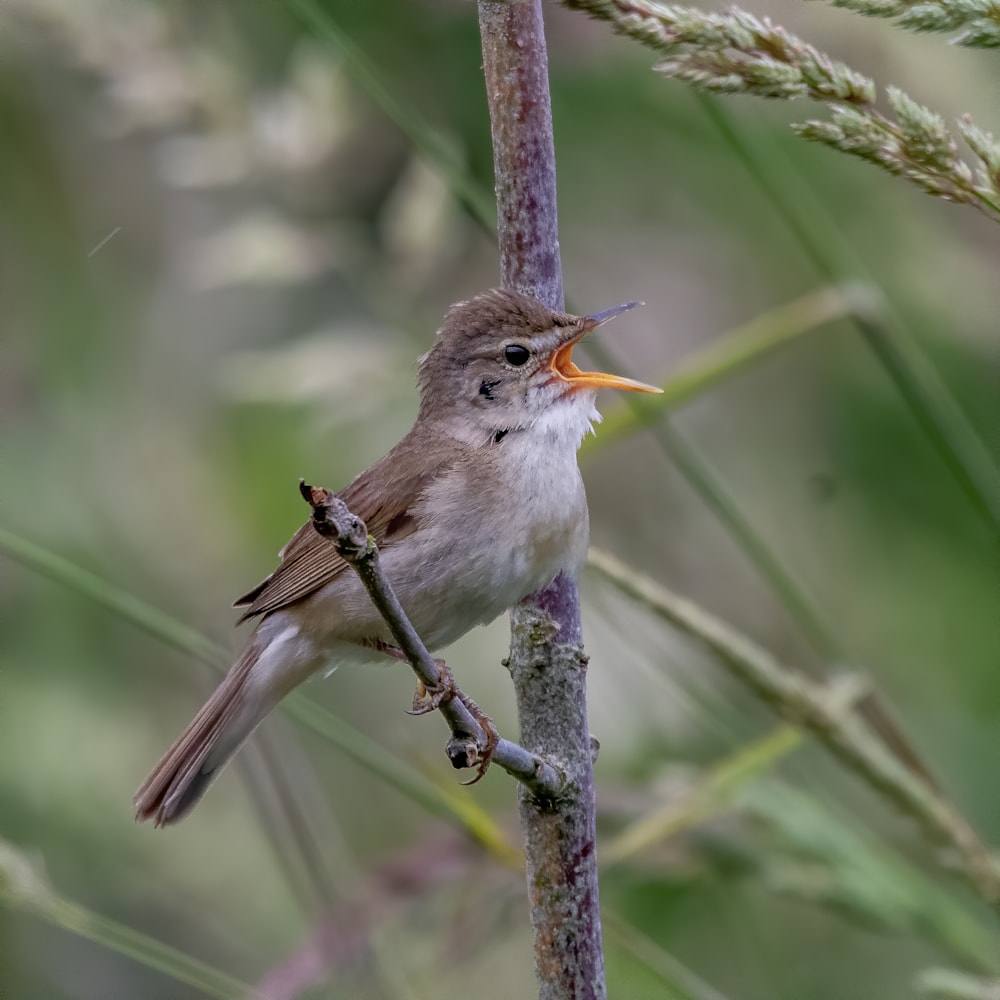 Blyth's Reed Warbler, Longlands Lake, Cumbria (Andy Quinn).
Lincolnshire and Yorkshire
The astonishing numbers of Common Swift seen this week were epitomised by counts made on the coasts of both Lincolnshire and Yorkshire. It quickly became apparent that something special was happening early on 28th, with 14,000 having passed south at Muston Sands, North Yorkshire, by 7.15 am. The final day count for that site exceeded 17,000 by mid-afternoon.
That day, Gibraltar Point NNR also registered 16,600 moving through, but this was utterly eclipsed on 29th when a new British record day count for the species was set. One can only imagine what the 46,026 swifts must have looked like as they passed – amazing!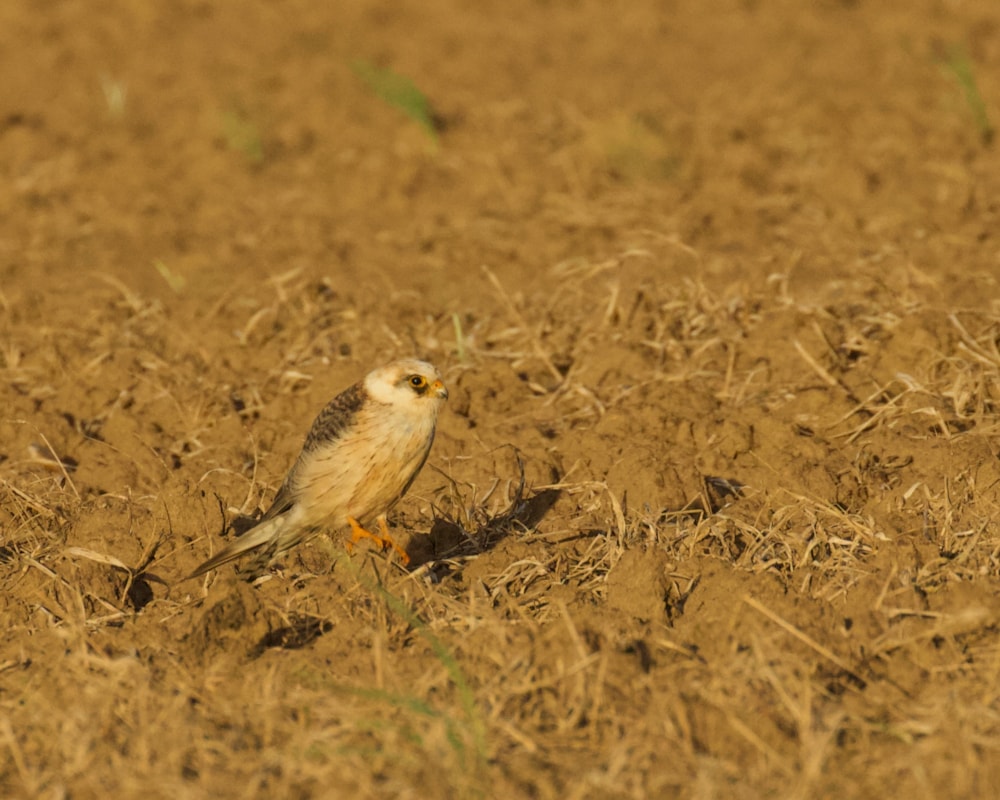 Red-footed Falcon, Sunk Island, East Yorkshire (Maggie Bruce).
Lincolnshire otherwise had a pretty quiet week, with a Sandwich Tern at Whisby Nature Park on 26th, the continuing Glaucous Gull at Pyewipe, Eurasian Spoonbill at Alkborough Flats and the usual array of waterbirds on show at Frampton Marsh RSPB.
Sightings from East Yorkshire included a Long-tailed Skua hanging around the Spurn area, a female Red-footed Falcon at Cherry Cobb Sands and Little Gulls starting to build up at Hornsea Mere. Another Red-footed Falcon was at Dallowgill, North Yorkshire, in the days leading up to 24th, while the Lesser Yellowlegs lingered at Nosterfield, two White-tailed Eagles roamed the North York Moors and the European Honey Buzzards continued to show at Wykeham Forest. A few Common Scoter records came from the upland reservoirs of West Yorkshire, while a Sandwich Tern roamed South Yorkshire's Dearne Valley on 24th.
West Midlands
Staffordshire produced its third Rosy Starling of the influx, when an adult was photographed at Teddesley Park, Bednall, on 28th. Elsewhere in the county, a Sandwich Tern flew through at Blithfield Reservoir on 24th, a Black-necked Grebe was at Belvide Reservoir on 26th, and a Wood Sandpiper at Middleton Lakes RSPB on 27-28th.
The River Wye in Herefordshire continued to host the first-summer Black-crowned Night Heron, which was again reported at Goodrich. Other long stayers in the region included the drake Long-tailed Duck at Fens Pool NR, West Midlands, and the Glossy Ibis at Lower Moor, Worcestershire. Getting Warwickshire through another quiet week, a White Stork of unknown origin loitered around Newton from 25-27th and has reportedly been present a while.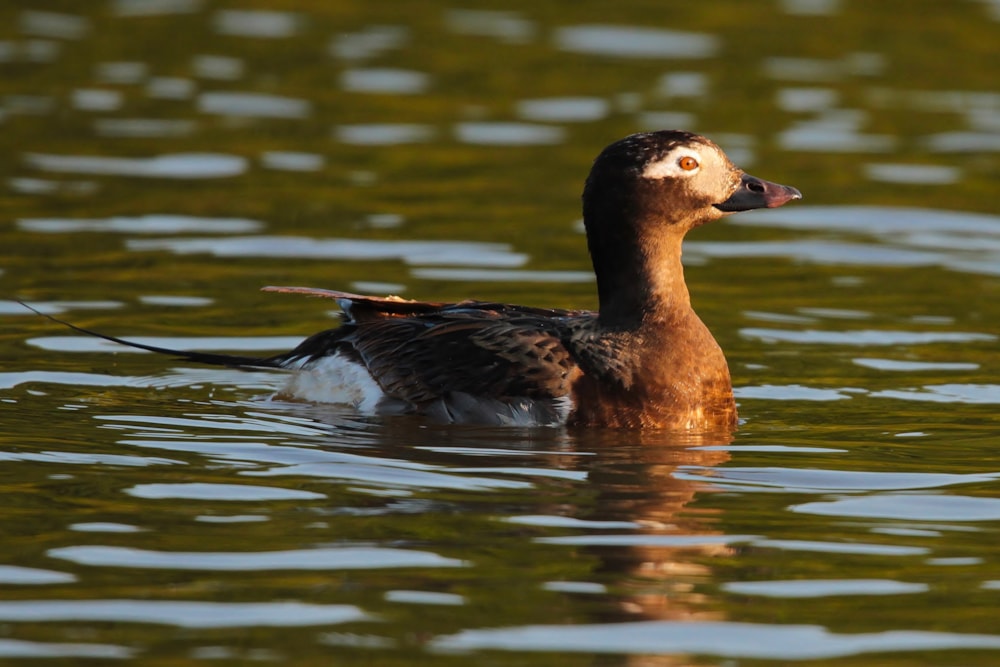 Long-tailed Duck, Buckpool and Fens Pool NR, West Midlands (Clive Daelman).
East Midlands
A painfully brief Lesser Yellowlegs was picked up at Slaynes Lane, Misson, around midday on 29th – but it flew off and wasn't relocated. Other sightings included a pair of Common Cranes south over Mansfield Woodhouse on 25th, plus Wood Sandpipers at Langford Lowfields RSPB on 24th and Attenborough NR on 25th. Up to two European Honey Buzzards continue to delight admirers at Welbeck watchpoint.
Northamptonshire endured a quiet seven days, with just a Wood Sandpiper at Summer Leys LNR on the morning of 26th. Rutland Water ensured things ticked over for the county, with six Black Terns on 24th and three more on 26th. A Wood Sandpiper was also there on 24th, with another at Cossington Meadows LRWT the same day.
East of England
Norfolk got in on the big Common Swift movement, with for example 6,551 past California in three hours to 7.25 am on 29th. Associated with this was an Alpine Swift that commuted between Winterton and Hemsby on 28-29th. Other significant sightings from the county included a Red-footed Falcon over St Olaves on 25th and an adult Roseate Tern at Snettisham RSPB on 26th, in addition to numerous Wood Sandpipers.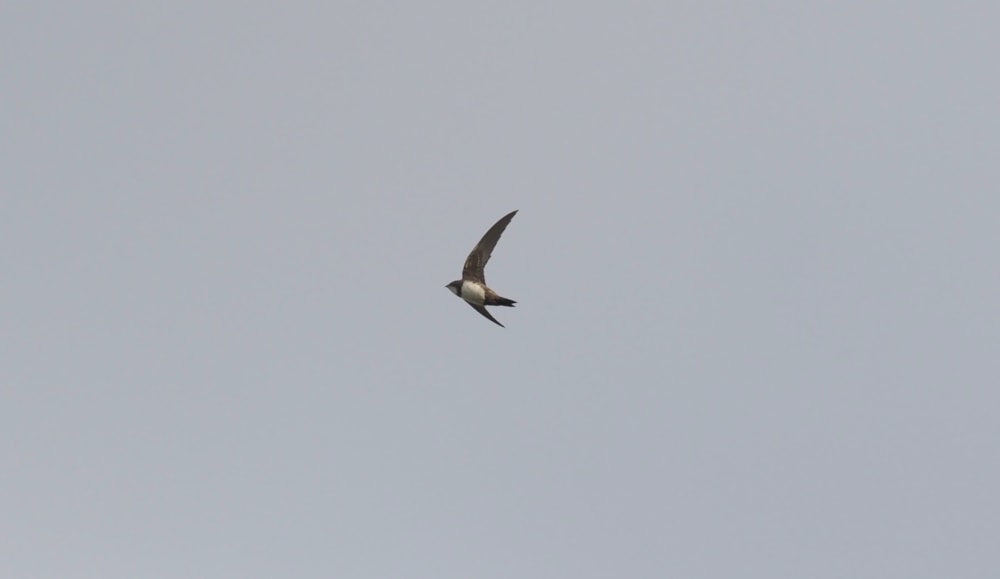 Alpine Swift, Winterton-on-Sea, Norfolk (Andy Hale).
Southwold, Suffolk, boasted a massive count of 17,500 Common Swifts passing in 95 minutes on the morning of 29th. It was otherwise a quiet seven days in the county: the Roseate Tern continued to visit the scrapes at Minsmere RSPB, several sites held Eurasian Spoonbills and an early juvenile Yellow-legged Gull was seen at Nayland on 29th. The only record of real significance from Essex this week was a Rosy Starling briefly in Clacton-on-Sea on 29th.
In Hertfordshire, a female Red-footed Falcon was tracked over Walkern and Welwyn Garden City on the afternoon of 25th. A male Golden Oriole sang at Whipsnade Zoo, Bedfordshire, on 24th but not subsequently. Wood Sandpipers, Caspian Gulls and a Western Cattle Egret were the best Cambridgeshire had to offer as June came to a close.
South-East England
There was very little news from Hampshire and the Isle of Wight, with a smattering of Great Egrets and 80 Crossbills east past Ventnor on 24th the most notable reports. Things were similarly quiet in the inland counties, save three Common Cranes north over Emberton CP, Buckinghamshire, on the morning of 24th. Oxfordshire enjoyed up to four Common Quail at Kingston Lisle throughout the week, while a probable Red-footed Falcon was at Ewell, Surrey, briefly on 24th.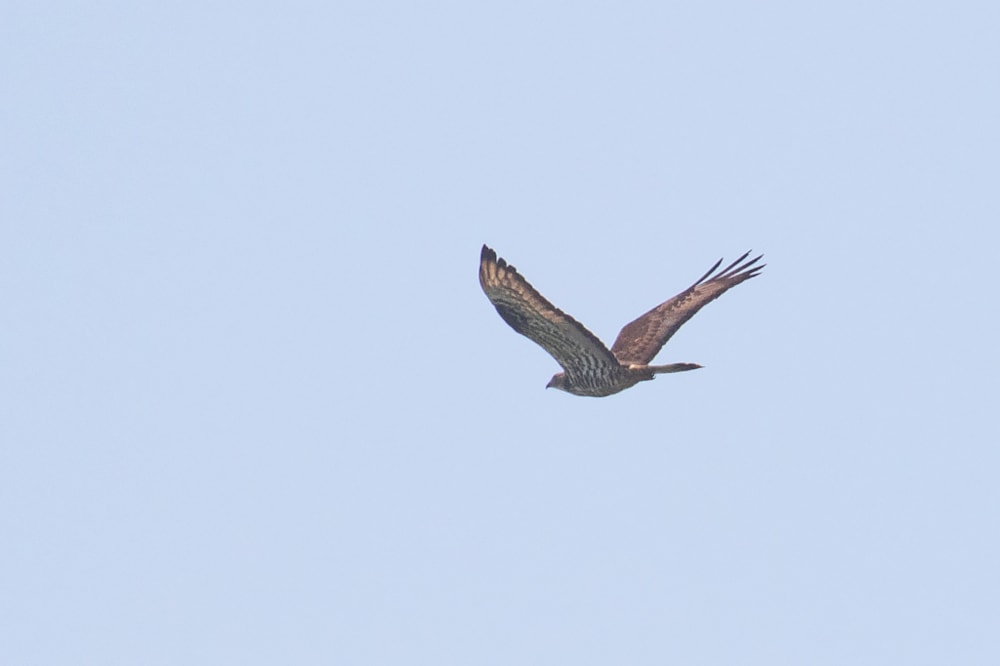 European Honey Buzzard, Dungeness RSPB, Kent (Alex Perry).
The first juvenile Yellow-legged Gull of the year is always notable and it was unsurprising that London's gullers dug it out, with one flying up the Thames at Thamesmead on 28th. A singing Marsh Warbler at Wormwood Scrubs on the evening of 27th was notable, though there was no further sign.
It was yet another superb week for European Honey Buzzards in Kent, with as many as six individuals at Tankerton, Monks' Wall, Ickham, Sittingbourne, Lympne and Dungeness. The latter site, which was drawing birders in for the Gull-billed Tern, also produced the lingering Black-winged Stilt throughout and a possible Blyth's Reed Warbler on 27th.
Elsewhere in the county, a probable male Red-footed Falcon was at Hambrook Marshes, Canterbury, on 25th, and a new Rosy Starling was found in a Rochester garden on 29th.
The East Sussex highlight was an unseasonal but exquisite summer-plumaged Long-tailed Skua – always a thing of great rarity on the south coast – which flew west past Peacehaven on the afternoon of 26th, though sadly news went out late and it wasn't possible for birders to connect elsewhere.
In West Sussex, Pulborough Brooks hosted its third Temminck's Stint in the past three years, while the Western Cattle Egrets and Western Osprey were still available at Pagham Harbour.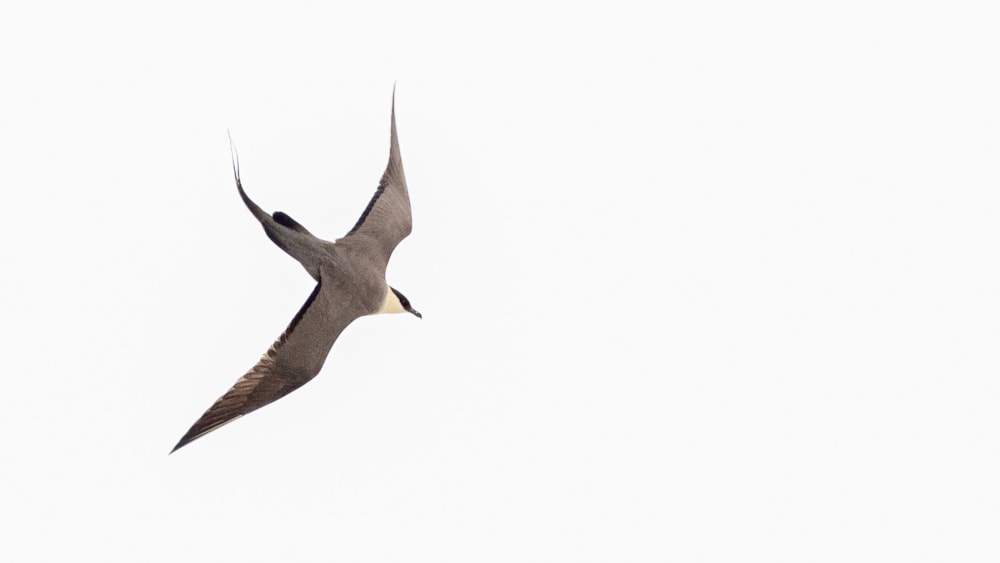 Long-tailed Skua, Peacehaven, East Sussex (Dilshan Muthalib).
South-West England
A mobile female Red-footed Falcon, at Rosecannon Downs on 28th, was new in, as was another Rosy Starling for the county, this time among Common congeners in a Helston garden on 25-26th. The Hayle individual was still present until 24th. At Nanjizal, the Icelandic Redwing remained during the first two days of the review period and some 40 Crossbills chipped over on 25th.
With strong south-westerlies developing during the week, seawatching proved a little rewarding, with a handful of Pomarine Skuas and Balearic and Sooty Shearwaters up for grabs, while a Roseate Tern flew past Porthgwarra on 29th.
On Scilly, there was late news on Wednesday of two European Bee-eaters on St Mary's the previous day, while a Great Egret was at Tean on 25th.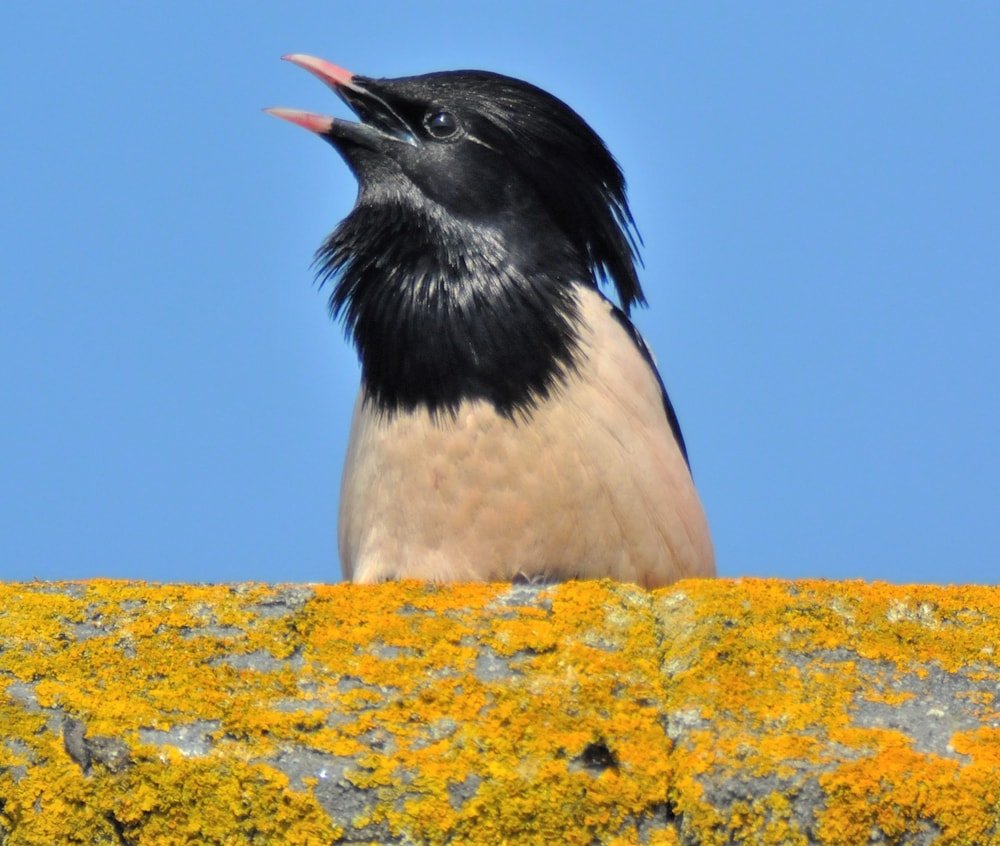 Rosy Starling, Portland, Dorset (Jonathan Theobald).
Seawatching was also taking centre stage in Devon, especially on 27th and 30th, when large numbers of Balearic Shearwaters were seen. On the former date, counts included 188 past Berry Head, 425 past Start Point and 329 past Prawle Point while, on 30th, 158 and 127 flew past Berry Head and Start Point respectively.
On the same day at the latter site, Balearic counters were rewarded with a Cory's Shearwater at lunchtime. Elsewhere in Devon, a Rosy Startling was in the Buckland area at Newton Abbott on 24th.
In Dorset, the Isle of Portland enjoyed a good run, with the male European Serin available most of the week, a European Bee-eater over on 28th and the two Rosy Starlings present at Weston until 24th. There was a trickle of Balearic Shearwaters past coastal watchpoints while, inland, no fewer than five Common Quail were singing at three sites south-east of Blandford Forum. Another inland Common Quail, near Stonehenge on 28th, was Wiltshire's highlight during a quiet week.
Gloucestershire produced a male Red-backed Shrike, in Gloucester itself, at Horsbere Flood on 24th only. At Splatt Bridge, a singing Spotted Crake drew admirers from 24th. The winds meant Severn Bridge enjoyed some European Storm Petrel action on 28-29th, with an Arctic Skua also displaced upriver.
In Somerset, a Channel Wagtail was at Steart WWT on 27th, with up to two Curlew Sandpipers present at the same site all week. European Storm Petrels were logged on 29th from Minehead and Ladye Bay.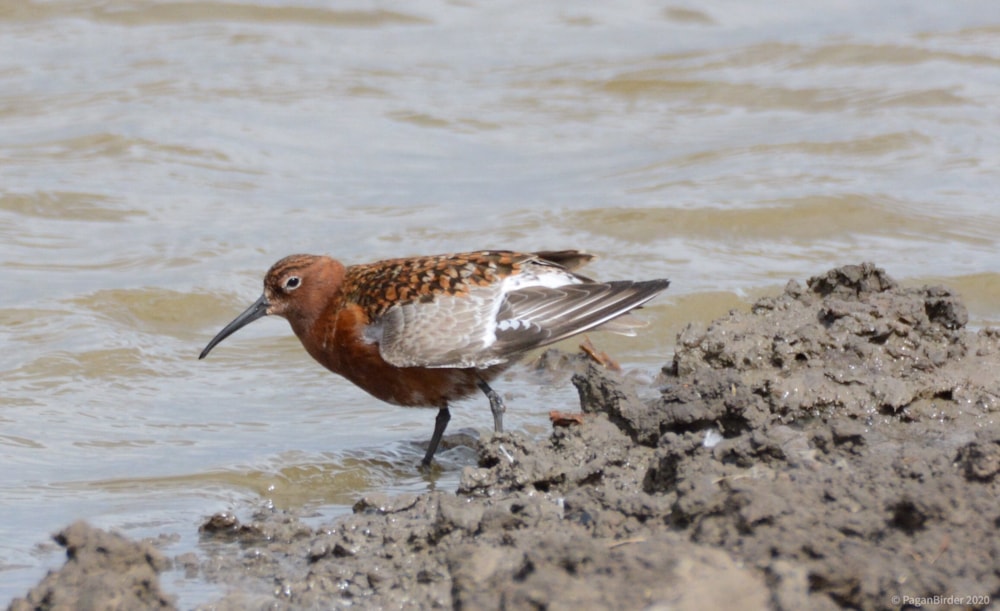 Curlew Sandpiper, Steart WWT, Somerset & Bristol (Penny Wills).
Wales
Rosy Starlings were prominent in the country this week, with birds at five localities – two of which were new birds, at Trefeitha, Powys, and near Pendine, Carmarthen. Hooded Crows remained at South Stack RSPB, Anglesey, and St David's, Pembrokeshire.
Turning to a seabird theme, a Roseate Tern was again at Cemlyn Bay on 25th, European Storm Petrels moved past several localities on 29-30th, and a Black Tern flew west past Goldcliff. A second-summer Yellow-legged Gull was at Cardiff Bay on 28th.
Ireland
The Rosy Starling remained on Tory Island, Co Donegal, while another was unearthed at Collooney, Co Sligo, on 25th and a third at Ballycotton, Co Cork, on 29th. A couple of Sooty Shearwaters past Fanad Head, Co Donegal, on 29th hinted at the upcoming seawatching season.
The sole report from Northern Ireland concerned a single Roseate Tern at Belfast Lough RSPB on 30th.

Roseate Tern, Salterstown, Louth (Fergal Stanley).
Western Palearctic
Two seed-eaters from the New and Old Worlds respectively headlined this week. First up, on 26th, was a Savannah Sparrow at Jastarnia, on the Hel Peninsula. A Polish first and only the seventh for the WP, one wonders if the busy shipping route of the Baltic Sea has anything to do with the record.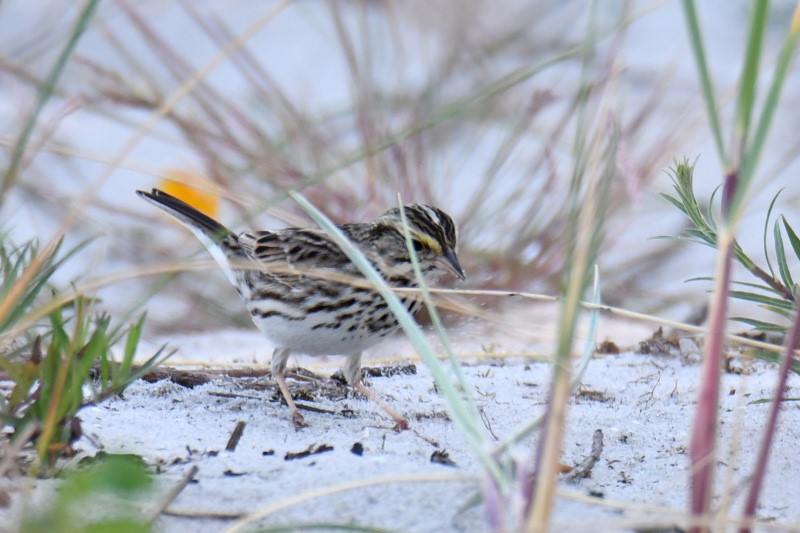 Savannah Sparrow, Jastarnia, Pomerania (Waldemar Półtorak).
Then, on 30th, a debonair male Red-headed Bunting was photographed on the Norwegian rarity hot-spot of Røst. Perhaps this bird will make the grade … back on the Hel Peninsula, an equally smart Yellow-breasted Bunting was seen on 28th.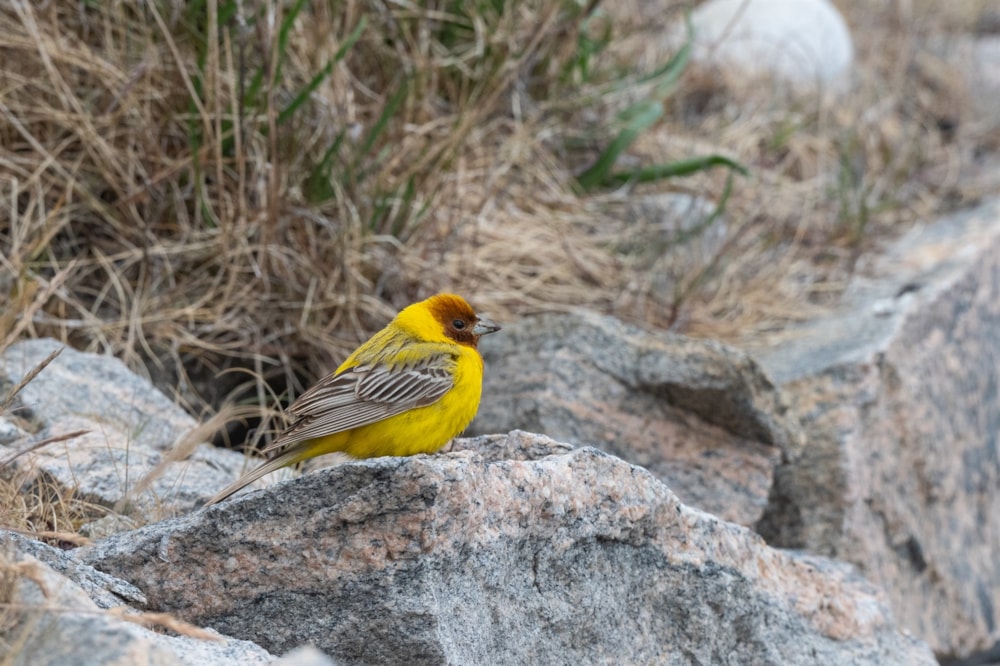 Red-headed Bunting, Røst, Nordland (Andreas Gullberg).
Elsewhere in the region, a fine selection of megas were dotted about. In Cape Verde, a Swinhoe's Storm Petrel was retrapped at Ilhéu de Cima on 29th – the same bird was caught last summer, too. In Spain, there was belated news of the Atlantic Yellow-nosed Albatross photographed off Costa Ballena beach, Andalucia, on 31 May – presumably the same individual later seen off the Algarve. The Three-banded Plover remained at Hama'apil Fishponds in Israel.
Iceland enjoyed a fine week, headlined by the country's second Collared Pratincole at Garður from 26th. An excellent support cast included the third Icelandic Gull-billed Tern at Jökulsárlón on 29th, a glorious summer-plumaged Long-billed Dowitcher at Njarðvík the same day, two Wood Duck at Breiðavík on 24th and the nation's seventh record of Franklin's Gull at Höfn on 28th. Meanwhile, the Faroe Islands enjoyed a Hudsonian Whimbrel at Eysuroyur Sýsla.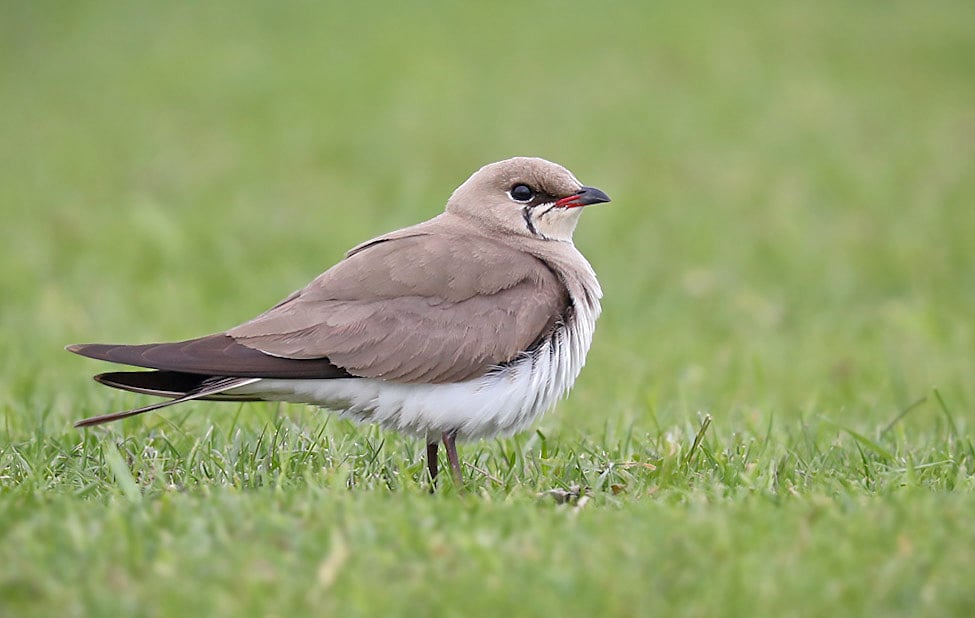 Collared Pratincole, Garður, Suðurnes (Alex Máni Guðríðarson).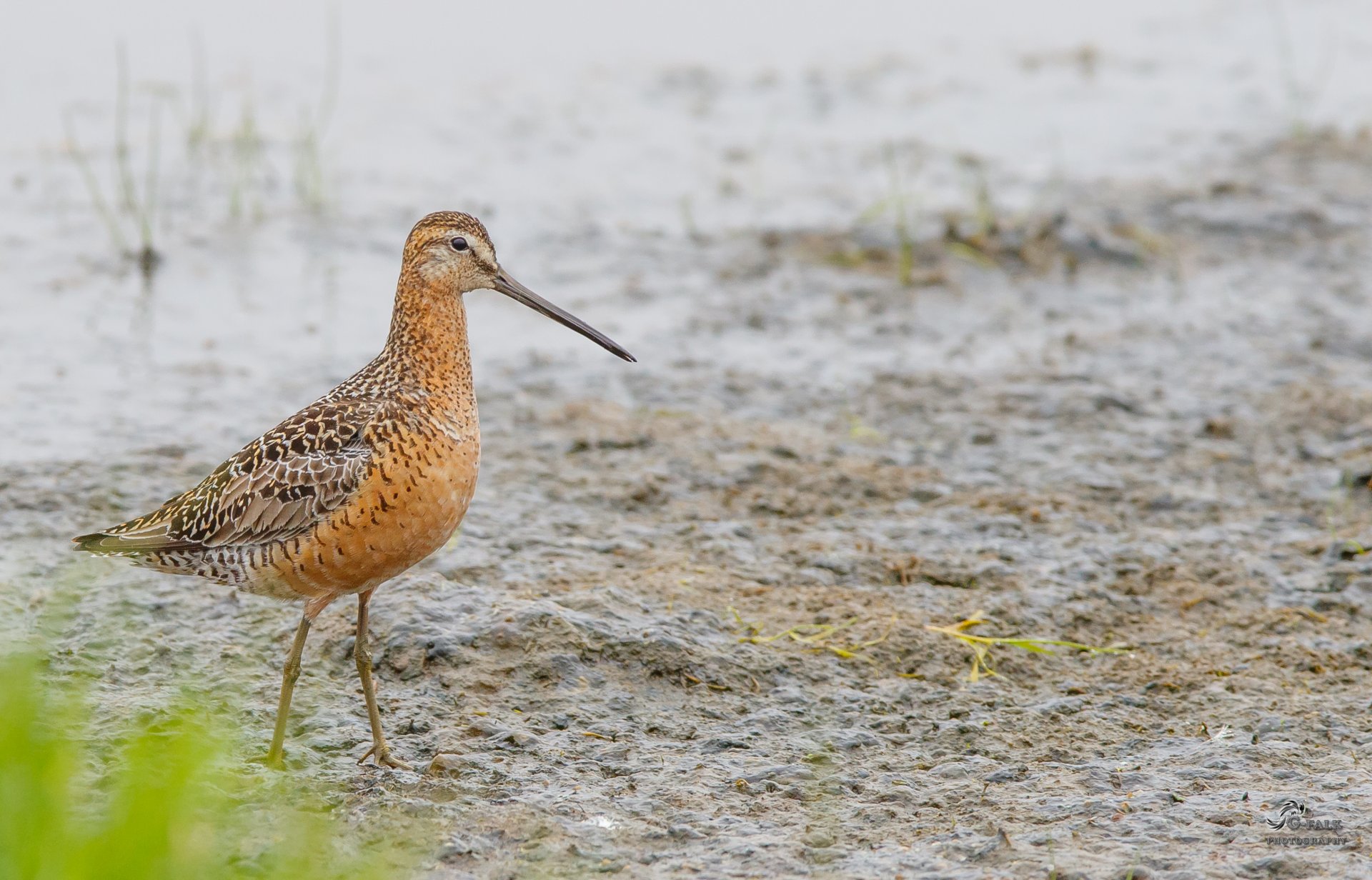 Long-billed Dowitcher, Njarðvík, Iceland (Gudmundur Falk).
Belated news of a Dusky Thrush at Augstens, Sweden on 22nd surfaced, while, over in Denmark, a Griffon Vulture flew over Lystlund on 27th. In France, at least one, and possibly as many as four Cinereous Vultures were remarkably far north at Beaumont-Hague, near Cherbourg.
Lingering birds included the Dutch Amur Wagtail and the Seebohm's Wheatear in Castilla y León, Spain.