Causing huge excitement within the British birding community as we went to press, a first-winter Tennessee Warbler in Shetland at Burravoe, Yell, gave resident and visiting birders alike plenty to crow about on 29th. It is just the fifth British record and the first since 1995, following records on Fair Isle, Orkney and St Kilda. A bit more context on this impressive find, as well as a history of British and Western Palearctic records, can be read here.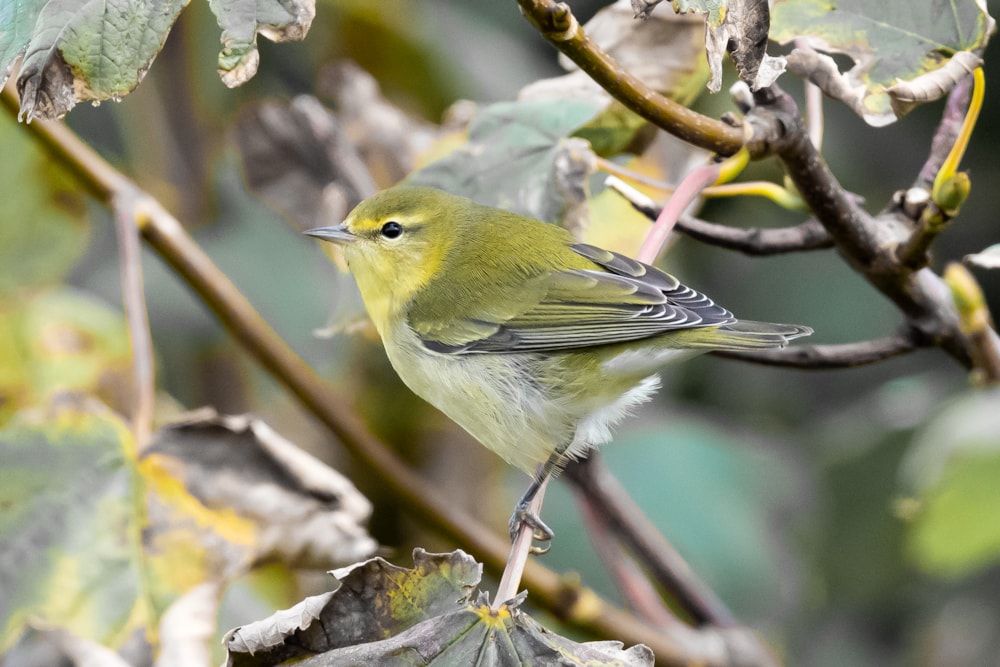 Tennessee Warbler, Burravoe, Yell, Shetland (Tom Hines).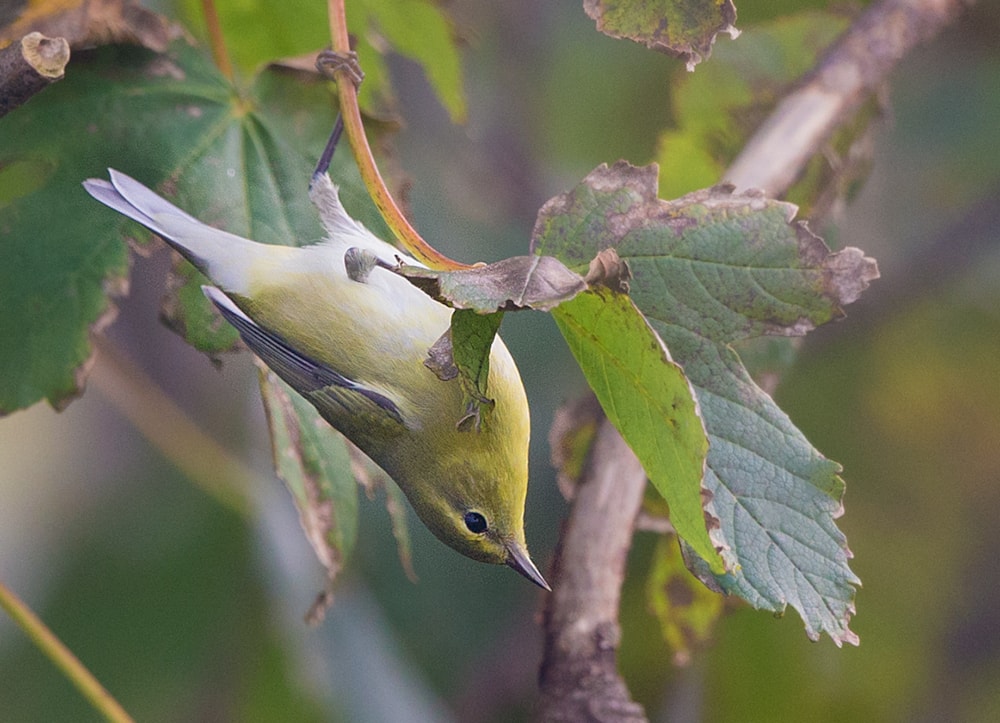 Tennessee Warbler, Burravoe, Yell, Shetland (Will Bowell).
The second mega to hit our news services on 29th was a tricky Phylloscopus warbler at Budle Bay, Northumberland. Although found on 28th, it proved frightfully elusive and was only seen well enough in the afternoon of 29th, when good photos and sound recordings of its call were made and circulated. This helped to clinch it as a Two-barred Warbler, just the eighth British record. Last truly twitchable at St Aldhelm's Head, Dorset, for four days in October 2017 (see here), this species also appeared twice in 2019 (brief birds in Suffolk and Co Cork, the latter a first for Ireland) and is definitely on the upturn here, with further recent record from Foula, Shetland, in spring 2017 and, before that, a one-day bird on Papa Westray, Orkney, in October 2016.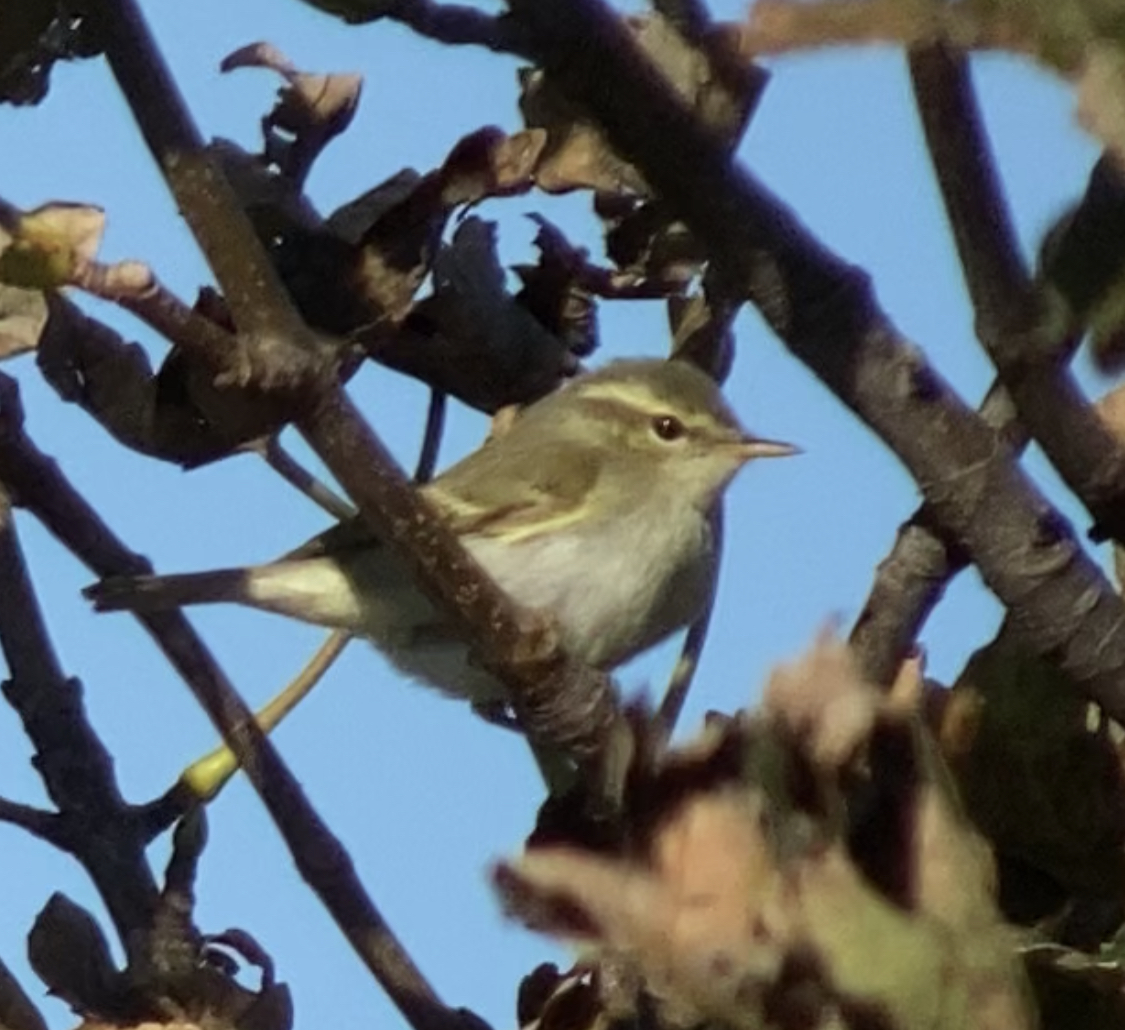 Two-barred Warbler, Budle Bay, Northumberland (Ross Ahmed).
Of last week's star attractions, Co Donegal's Bobolink remained in its favoured damp fields at Fanad Head until 24th, while Tiree's Yellow-bellied Flycatcher was last noted at Balephuil on 23rd.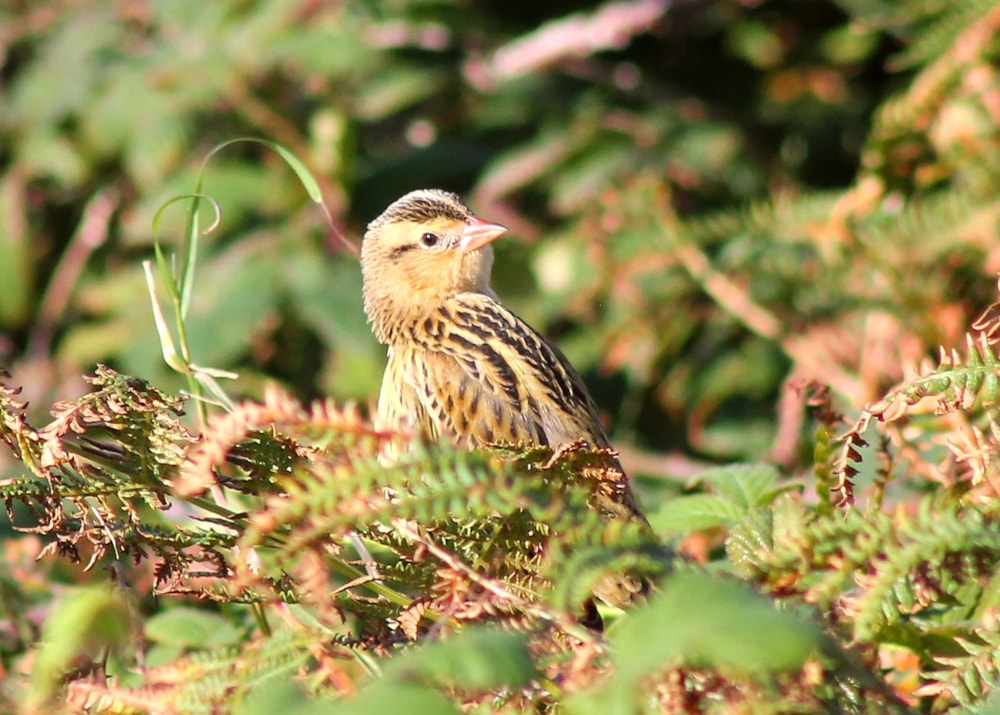 Bobolink, Fanad Head, Donegal (Ian Stevenson).
Three separate reports of Black-browed Albatrosses were noted off English seawatching sites. One watched for 20 minutes by two lucky individuals off Holy Island, Northumberland, on 25th is presumably the same located off Suffolk three days later, tracked along the coast for two hours between Lowestoft and Thorpeness. Elsewhere, Somerset's Hurlstone Point scored on 29th, when one veered its way east. A promising candidate for a Barolo Shearwater flew past North Ronaldsay on 27th, while at least one Fea's-type petrel was seen from a boat 30 km off Baltimore, Co Cork, on the same date.
Not on its way back to the Alps yet after all, the famous Bearded Vulture made a reappearance in Norfolk on 28th, flying south-west through Foxley, Worthing and Beetley before doing a disappearing act once again. Prior to this, a 'White-tailed Eagle' seen briefly and at distance from Alkborough Flats, Lincs, on 26th now looks to have been the vulture, too, with the hurried record shots showing a wing profile matching the bird.
White's Thrush is one of those of those species guaranteed to get any birder's heart beating that little bit faster, no matter how many they have seen – and so it proved on Fair Isle, where one spent the day on 26th. The island also saw a report of a Pallas's Grasshopper Warbler on 27th.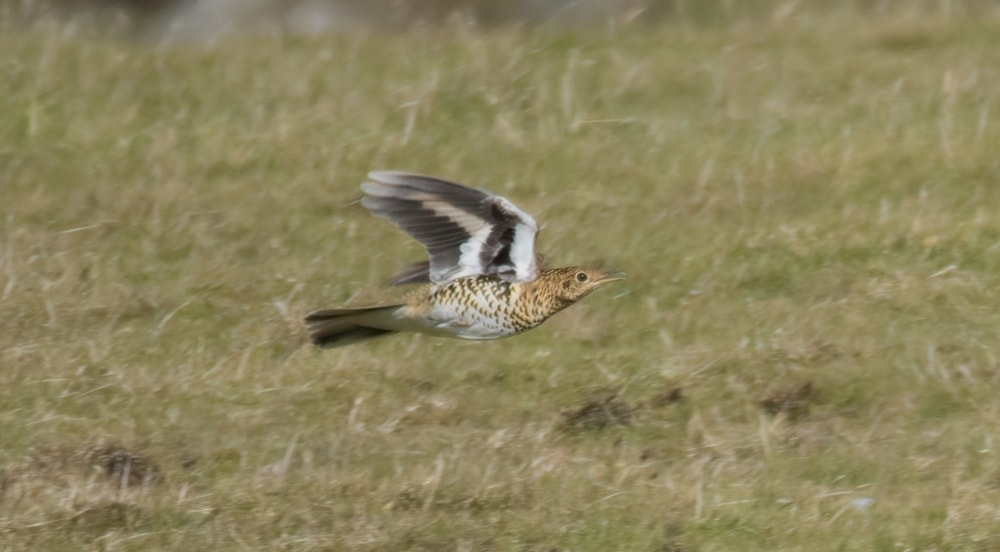 White's Thrush, Fair Isle, Shetland (Alex Penn).
Halligarth, Unst, played host to a Booted Warbler on 23rd. A Siberian Stonechat – complete with obligatory faecal sample collected – delighted all comers to South Gare, Cleveland, from 24th, and looks a nailed-on maurus. Another Siberian/Stejneger's Stonechat at Mull Head, Orkney, proved far less obliging.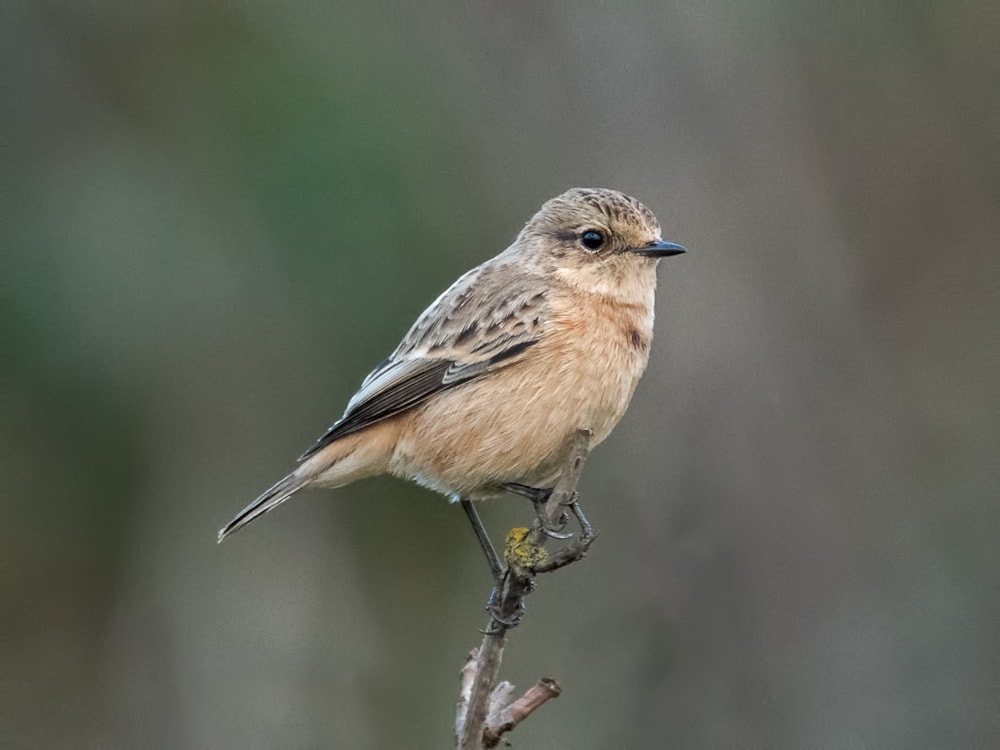 Siberian Stonechat, South Gare, Cleveland (Brian Martin).
A difficult species to catch up with in recent times, a Red-throated Pipit lingered on the saltmarsh at Spurn YWT, East Yorkshire, from 26-28th. Another was at Quendale, Shetland, on 28th, with one at the opposite end of the country at St Mary's, Scilly, on the same date. Others flew over Bardsey Island, Gwynedd, and Tacumshin, Co Wexford, on 29th.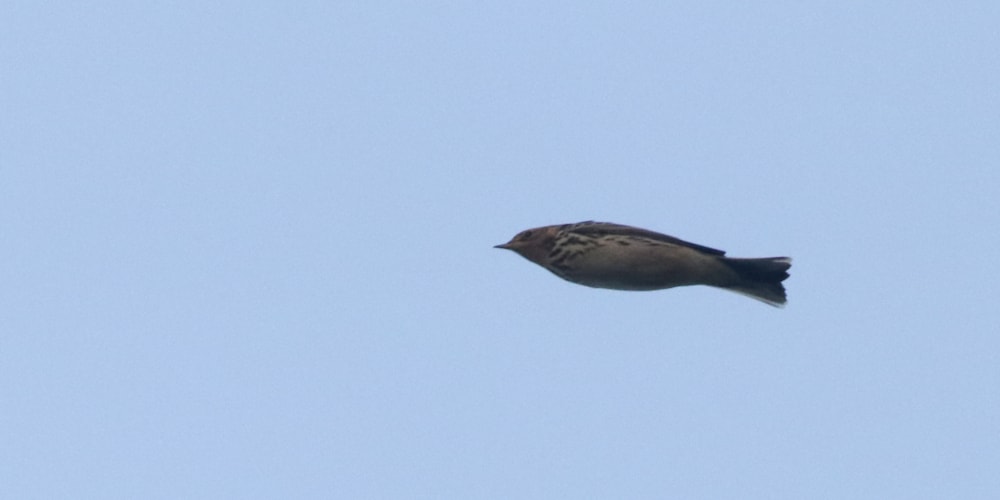 Red-throated Pipit, Spurn YWT, East Yorkshire (Bethan Clyne).
Strong northerly blasts from 26th deposited a sprinkling of Hornemann's Arctic Redpolls onto Shetland, with no fewer than eight individuals including birds at Skaw, Unst, Symbister, Whalsay, and on Foula. Fair Isle hosted a pair of its own, while the first-winter male Rustic Bunting lingered there throughout.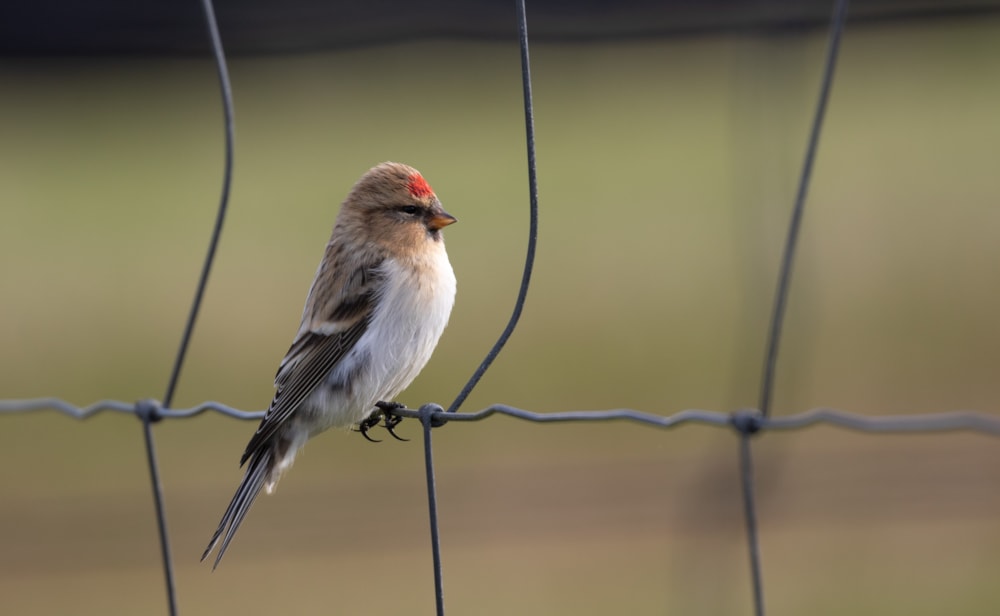 Hornemann's Arctic Redpoll, Fair Isle, Shetland (Daniel Gornall).
St Kilda's semi-resident Snowy Owl remained in place on Hirta, while a gorgeous adult male Pallid Harrier flew over Chippenham, Wiltshire, on 23rd. In West Sussex, the Thorney Island individual was reported again on 28th.
A Kentish Plover at Black Point, Hampshire, on 25th soon relocated to Thorney Island, West Sussex, where it remained until the end of the week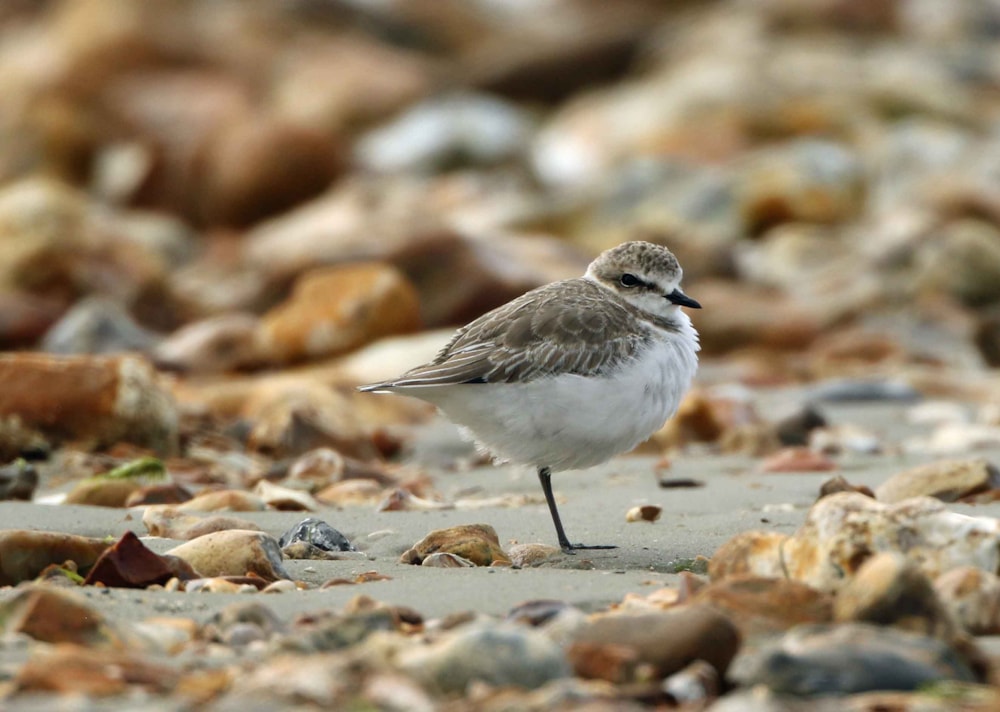 Kentish Plover, Thorney Island, West Sussex (Mark Leitch).
A solid rarity anywhere in Britain and Ireland, Lancashire's Martin Mere WWT hosted a Wilson's Phalarope on 29th. Meanwhile, new Long-billed Dowitchers were at Tacumshin, Co Wexford, Kilcoole, Co Wicklow, and Lytchett Fields RSPB, Dorset. Lingerers remained at Old Anthorn, Cumbria, and Lough Beg, Co Londonderry. Three Semipalmated Sandpipers were in Cornwall this week – at Godrevy Point, Wadebridge and Carnsew Basin.
Only two Baird's Sandpipers hung around into the review period – on North Ronaldsay and at Carnsew Basin, Cornwall. A possible Hudsonian Whimbrel flew north past Eyemouth, Borders, on 26th. On Tiree, the juvenile Spotted Sandpiper stayed at Balemartine until 24th.
The Nairn King Eider made a reappearance off Findhorn beach on 29th, while in West Yorkshire, the Franklin's Gull was reported again at Redcar Tarn on 24th. Two sites hosted Blue-winged Teal – Annagh Marsh, Co Mayo, which had two alongside a Garganey, and Baleshare, Outer Hebrides, which weighed in with four.
Scottish mainland
Lothian hosted a Red-breasted Flycatcher at Skateraw on 28th. A Little Bunting was on the Isle of May, Fife, while a Common Rosefinch was by Tarbat Ness, Highland, with a Barred Warbler seen at Durness. Nine Common Cranes were at Caerlaverock WWT, Dumfries & Galloway, having journeyed down from Aberdeenshire. Clyde played host to a juvenile Pectoral Sandpiper at South Medwin Pools from 25th, while a White-billed Diver flew past St Abbs Head, Borders, on 27th. In Angus, a juvenile Long-tailed Skua past Fishtown of Usan was the week's highlight.
A Long-tailed Skua flew past Point of Stoer, Highland, on 28th alongside three Sabine's Gulls, while a further three Sabs were in Skye's Broadford Bay on 25th, and another flew past the Isle of May. In Argyll, a juvenile Surf Scoter was off Colonsay on 27th, while Tiree hosted a Ring-necked Duck, American Golden Plover and Marsh Warbler. Bridgend, Islay, scored a surprise Hoopoe from 25-27th.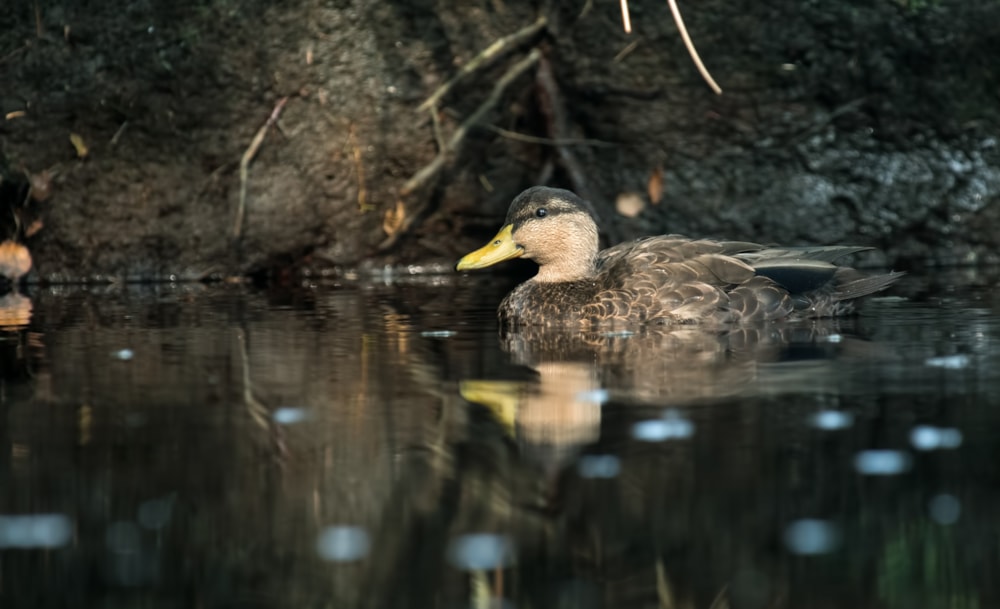 American Black Duck, Strontian, Highland (Jack Bucknall).
Northern Isles and the Hebrides
Two Greenland Redpolls and a Wryneck were at Norwick, Unst, while a Buff-breasted Sandpiper at Skaw from 25th was quickly joined by a second. Also on the island, an elusive Blyth's Reed Warbler was at Halligarth, while a European Turtle Dove was noted there, too. An early Red-flanked Bluetail was at Vaylie on 27th, with a Bluethroat at Haroldswick on 25th. Another Bluethroat was at Isbister, Whalsay, while an Arctic Warbler was at Cullivoe, Yell, on 29th. Meanwhile, Foula's Woodchat Shrike was still in situ and the island also hosted a Greater Short-toed Lark on 23rd. An Olive-backed Pipit on Fair Isle was the island's scarcity highlight.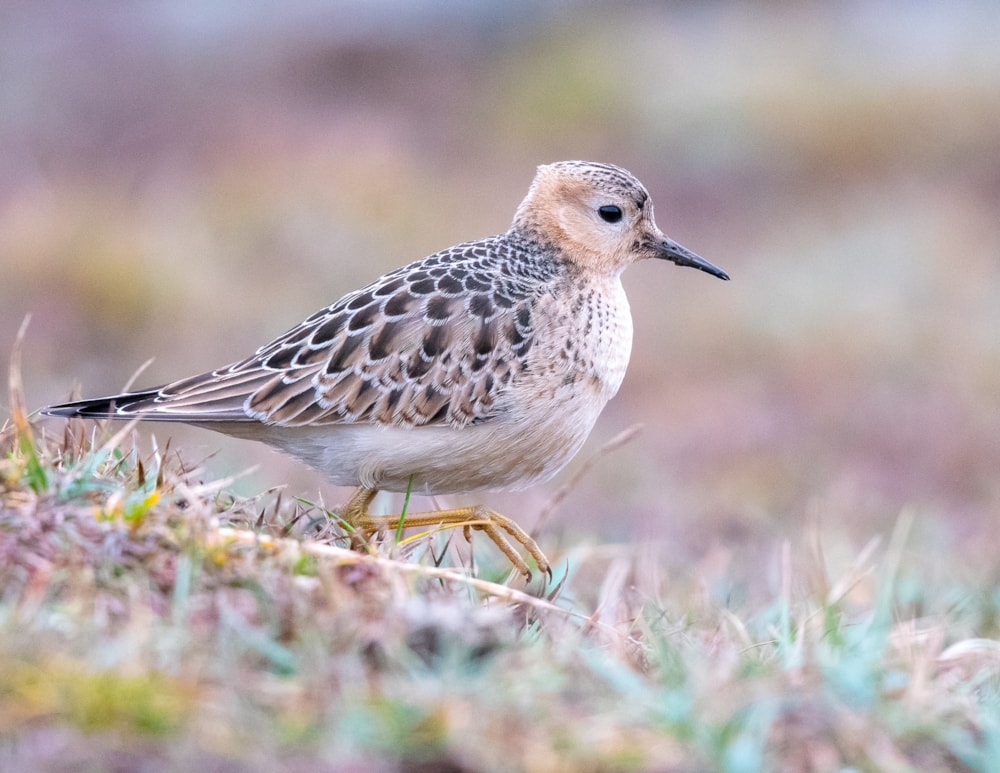 Buff-breasted Sandpiper, Skaw, Unst, Shetland (Tom Hines).
On the Mainland, an Olive-backed Pipit delighted at Loch of Asta from 28th, with a second individual at Halligarth, Unst, on 26th. A pristine drake Surf Scoter found the seas off Maywick to its liking on 23rd; a young Citrine Wagtail was at Sumburgh on the same date. Toab hosted an American Golden Plover on 23rd, moving to Loch of Clevigarth the following day. An elusive Dusky Warbler at Maywick was the first of the autumn.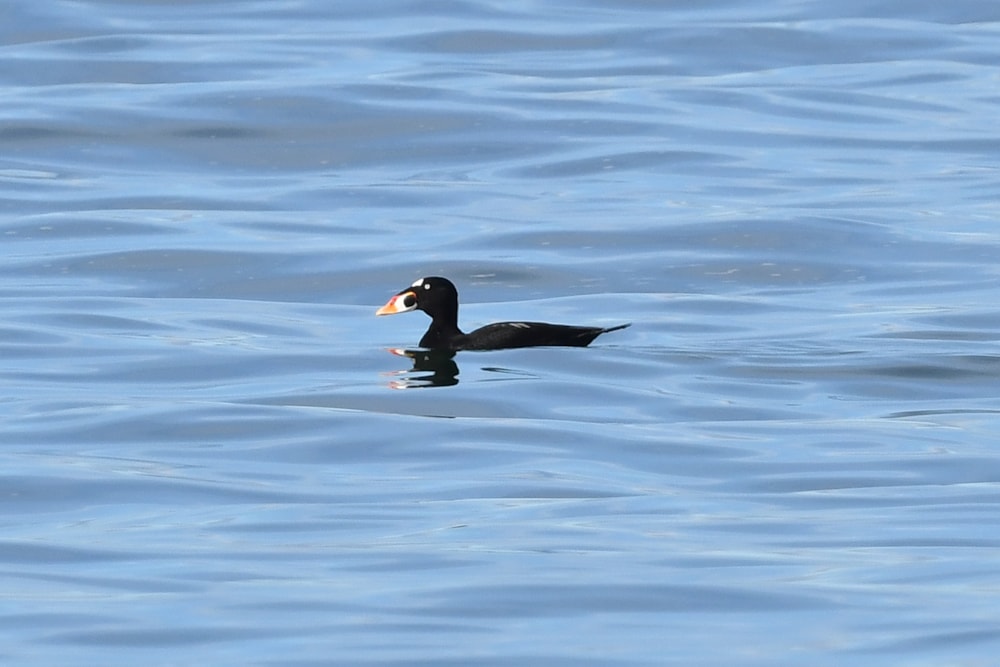 Surf Scoter, Maywick, Mainland, Shetland (Mark Coller).
Two white-morph Snow Geese were with returning Icelandic Greylags on South Ronaldsay, Orkney, while a juvenile Rosy Starling was at Deerness on 25th. A Corncrake was on Papa Westray on 27th, with a Red-backed Shrike on neighbouring Westray on the same date. North Ronaldsay hosted a Buff-breasted Sandpiper on 23rd, while the island hosted a male Red-breasted Flycatcher on 27th.
In the Outer Hebrides, a Lesser Yellowlegs at Paiblesgarry, North Uist, proved a showy character, as was the Pectoral Sandpiper at West Gerinish, South Uist. New juvenile American Golden Plovers were at Baleshare, North Uist, and Baile Gharbhaidh, South Uist. The Butt of Lewis hosted a brief Eurasian Dotterel on 28th, while a Snow Goose was at Calanais on 25th. Passerine highlights in the island chain included a juvenile Rosy Starling by the ferry terminal at Lochmaddy, North Uist, on 27th, a Barred Warbler at Howmore, South Uist, and a Citrine Wagtail at Cleat, Barra.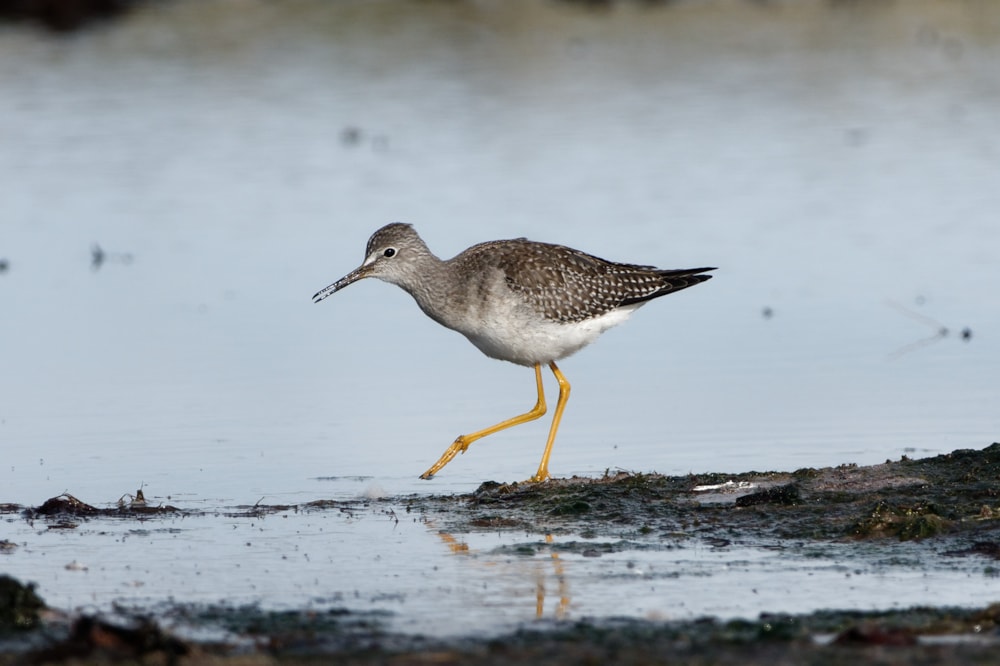 Lesser Yellowlegs, Paiblesgarry, N Uist, Outer Hebrides (Peter Winn).
North-East England
Many Yellow-browed Warblers were spread along the entirety of the coast between Northumberland and Cleveland. In a notable day for Sooty Shearwater passage, an impressive 746 headed past Cullernose Point, Northumberland, on the morning of 25th alongside a Long-tailed Skua. Large shearwaters flew north past Druridge Bay on 25th and Annstead the following day, while a White-billed Diver headed north past Annstead Point on 27th. Lapland Buntings were at the coastal sites of Budle Bay and Newbiggin-by-the-Sea, while 13 continued delighting visitors to Holy Island. Sabine's Gulls headed past three sites.
Salthome RSPB, Cleveland, hosted an outstanding flock of Pectoral Sandpipers throughout the week, peaking at five on 25th. Elsewhere in the county, two Sabine's Gulls and a Grey Phalarope flew past South Gare on 25th, while a juvenile Long-tailed Skua headed past Cowbar on the same date. Two Ruddy Shelducks remained at Cowpen Bewley on 24th. In Durham, a Eurasian Spoonbill overflew Whitburn Coastal Park on 28th, while a Siberian Lesser Whitethroat was at Dawdon Blast Beach on 24th – both sites also scoring Barred Warblers on 28th.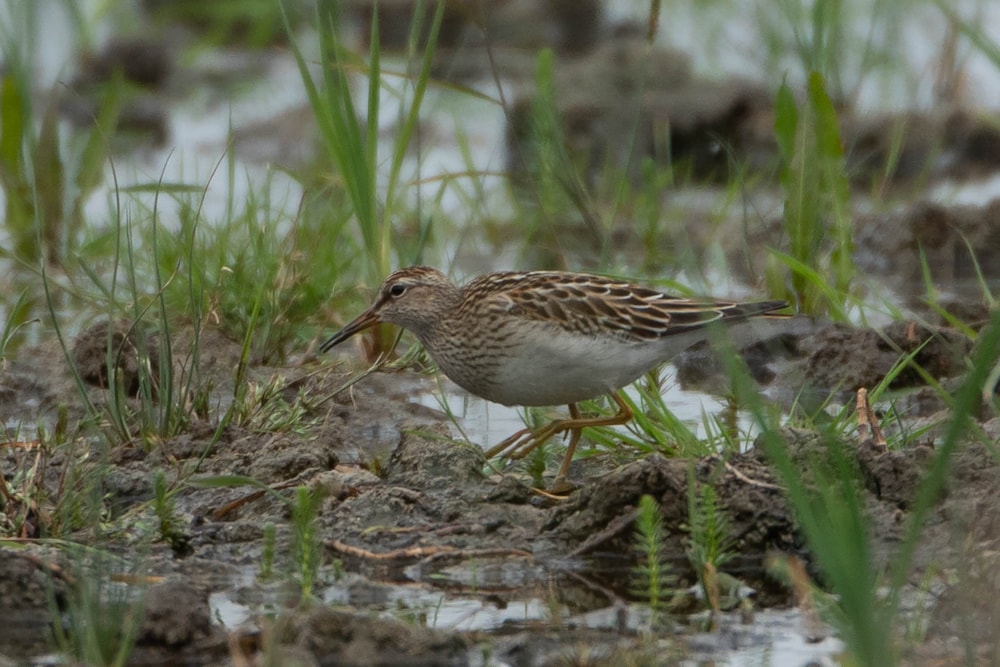 Pectoral Sandpiper, Saltholme RSPB, Cleveland (Martyn Sidwell).
North-West England
In Cumbria, a drake Surf Scoter was reported close inshore off Arnside on 26th but with no follow-up reports it is presumed to have moved on. Meanwhile, a Eurasian Dotterel was briefly at Mawbray on 25th before flying north-west.
In Lancashire, all eyes were cast to the west, with the county's star birds originating from the other side of the Atlantic. First up, a drake Ring-necked Duck was at Leighton Moss RSPB on 26th only. A Todd's Canada Goose, presumably the returning bird, was with the Pink-footed Geese at Crossness Outer Marsh from 23-26th, and two Pectoral Sandpipers were frequenting the flooded field off Peg's Lane, Lytham St Annes until 29th when flushed by a Common Kestrel and flew high south. Meanwhile, the confiding Wryneck hung on at Cant Clough Reservoir to 26th.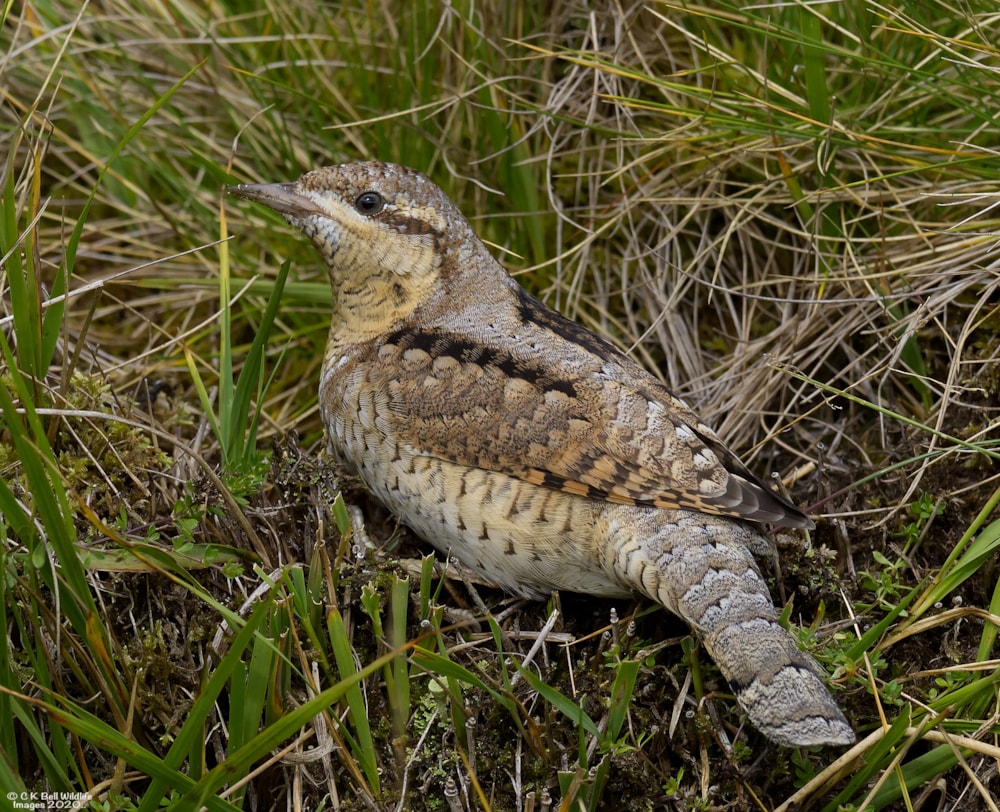 Wryneck, Cant Clough Reservoir, Lancashire (Craig Bell).
Two Common Cranes proved frustratingly fleeting as they flew west overCapesthorne, Cheshire, on 26th. Spotted Crakes continued to delight observers over at Burton Mere Wetlands RSPB, although were proving more unreliable in their habits. The first Water Pipit of the season had returned to Hale by 24th, while just upriver a Northern Gannet flew south-west past Pickerings Pasture on 25th. Up to two Black-necked Grebes remained in the county.
Lincolnshire and Yorkshire
Lincolnshire got in on the week's storm-driven seawatching, with various sites picking up singles of Sabine's Gull and Leach's Storm Petrel, as well as plenty of skuas, including 223 Great and 194 Arctic past Gibraltar Point on 25th. However, the often horrific conditions made birding otherwise challenging, with the land producing little more than a few Yellow-browed Warblers.
The Spurn area was typically busy, with a Red-flanked Bluetail from 28th being the highlight and, unsurprisingly, the first September record for the area. There were also a couple of Little Buntings and a Barred Warbler on the land, but most of the excitement came from the sea, where Grey Phalarope, Sabine's Gull, Long-tailed Skua and good tallies of the commoner species were seen. Further up the coast, a similar array of species were seen off Hornsea, where a Red-backed Shrike was found by the mere on 29th.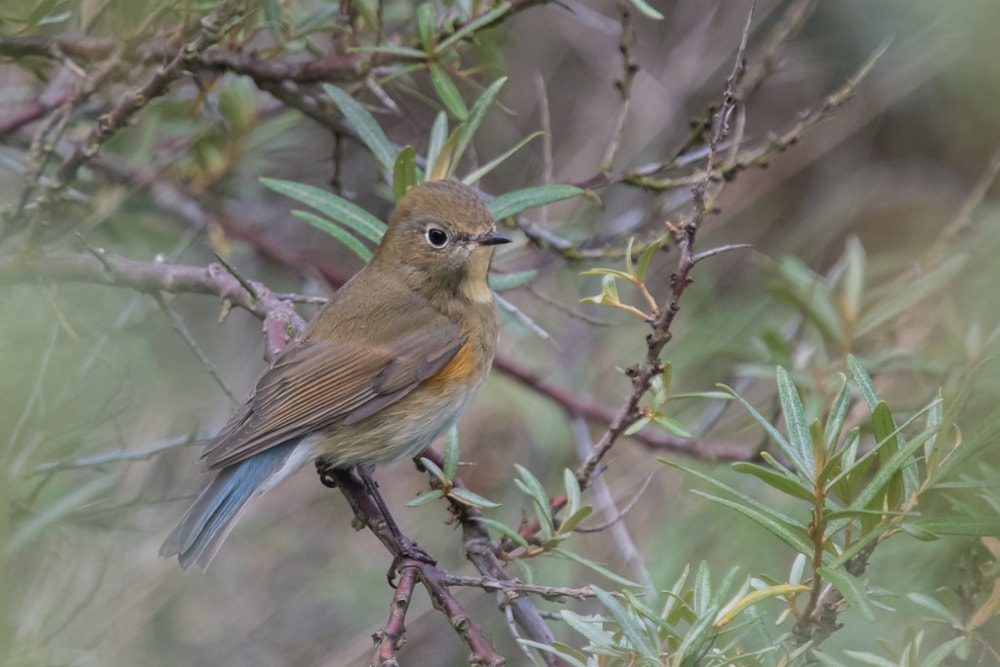 Red-flanked Bluetail, Spurn YWT, East Yorkshire (Tim Melling).
Seawatching was the focus of attention at Flamborough Head, where an impressive 814 Sooty Shearwaters on 25th was eclipsed by 1,078 the following day – the best count here in well over a decade – as well as a spectacular 302 Great and 227 Arctic Skuas on 25th, and a Great Shearwater on 28th. On the land, highlights sheltering from the worst of the weather included Barred Warbler, Red-backed Shrike, Little Bunting and a fine male Red-breasted Flycatcher, while the observatory chairman even scored an Arctic Warbler in his garden on 28th. The North Yorkshire coast also produced plenty of good seawatching, while a Red-backed Shrike at Scalby Mills and a Northern Treecreeper at Hawkser Bottoms were both seen on 28th.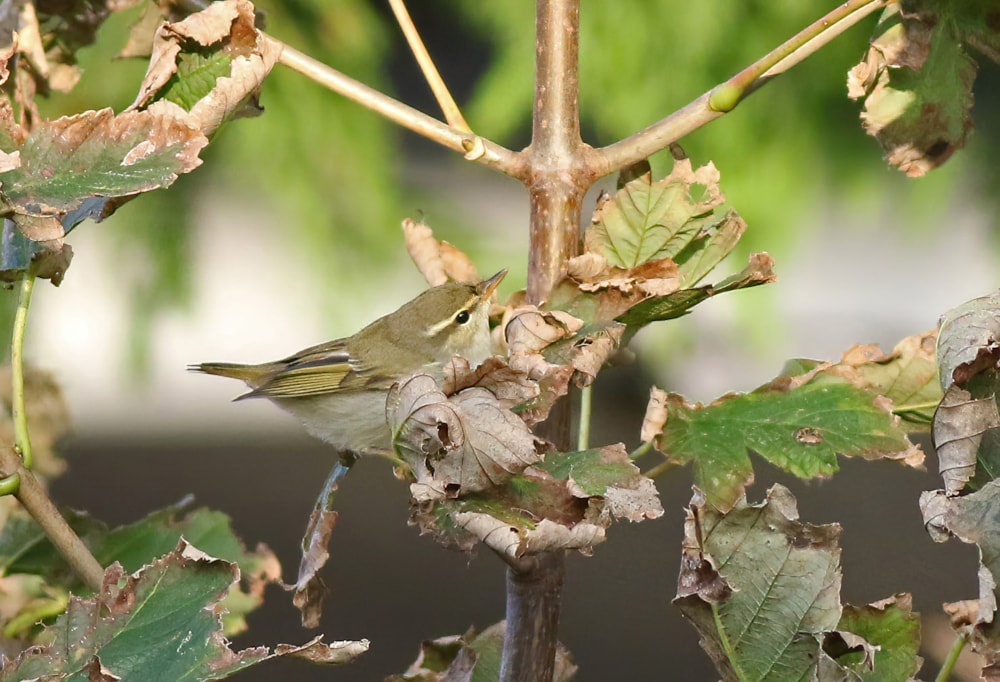 Arctic Warbler, Flamborough (village), East Yorkshire (Craig Thomas).
Inland at Southfield Reservoir, the Glossy Ibis was still around to 24th. In South Yorkshire, Little Stints were at Hatfield Moors and Austerfield. An Avocet was a brief visitor to Wintersett Reservoir, where the Black-necked Grebe remained. Southbound Whooper Swans were seen at several sites. To the north of Leeds, a Hoopoe showed well at Collingham on 29th and is perhaps the same as that photographed at Nether Poppleton and seen briefly at nearby Murton, both around York, on 26th. Impressively, a Common Rosefinch was trapped inland at Bank Island in the Lower Derwent Valley on 29th.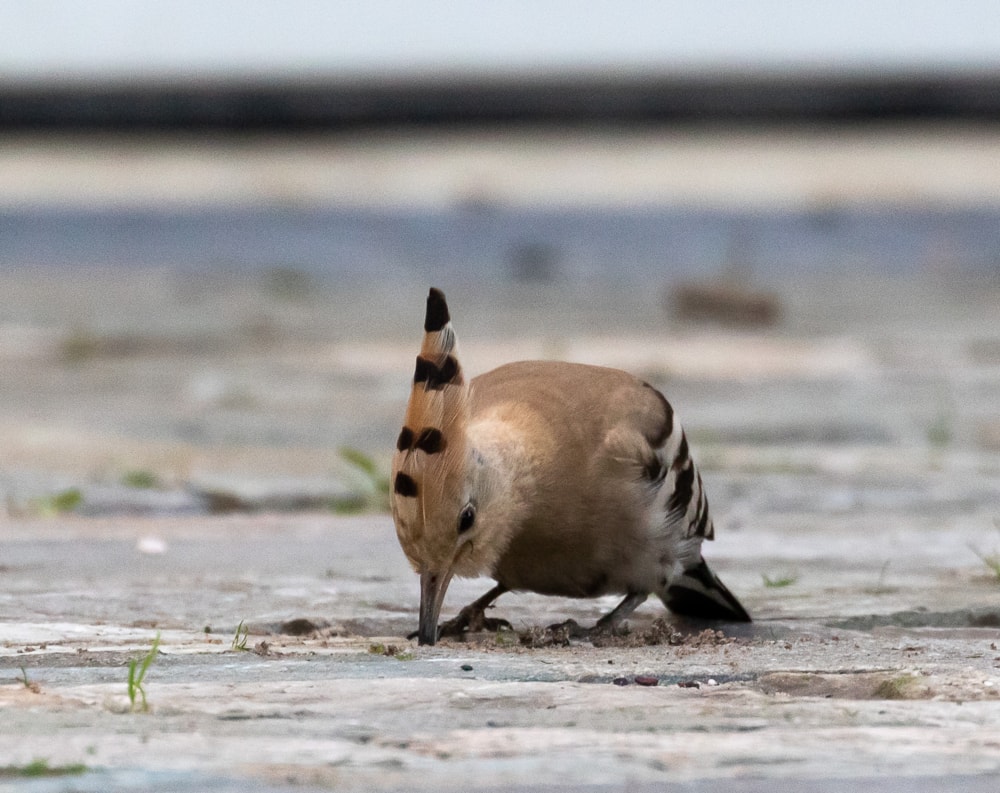 Hoopoe, Collingham, West Yorkshire (Steve Cribbin).
West Midlands
The Pectoral Sandpiper at Rudyard Reservoir highlighted in Staffordshire for the second week running, where other offerings included three flyover Hawfinches at Cuckoo Bank on 26th, juvenile Arctic Skua (on 24th), juvenile Little Stint and Black Tern all at Belvide Reservoir, and a Ring Ouzel at Boarsgrove on 29th.
Shropshire's species of note went to Caspian Gull, with singles at Chelmarsh Reservoir on 25th and Cantlop on 29th. Sticking with cachinnans, one was at Wellington GPs, Herefordshire, on 27th. A juvenile Slavonian Grebe pitched up at Buckpool and Fens Pool NR, West Midlands, on 29th and Ring Ouzels were at two sites.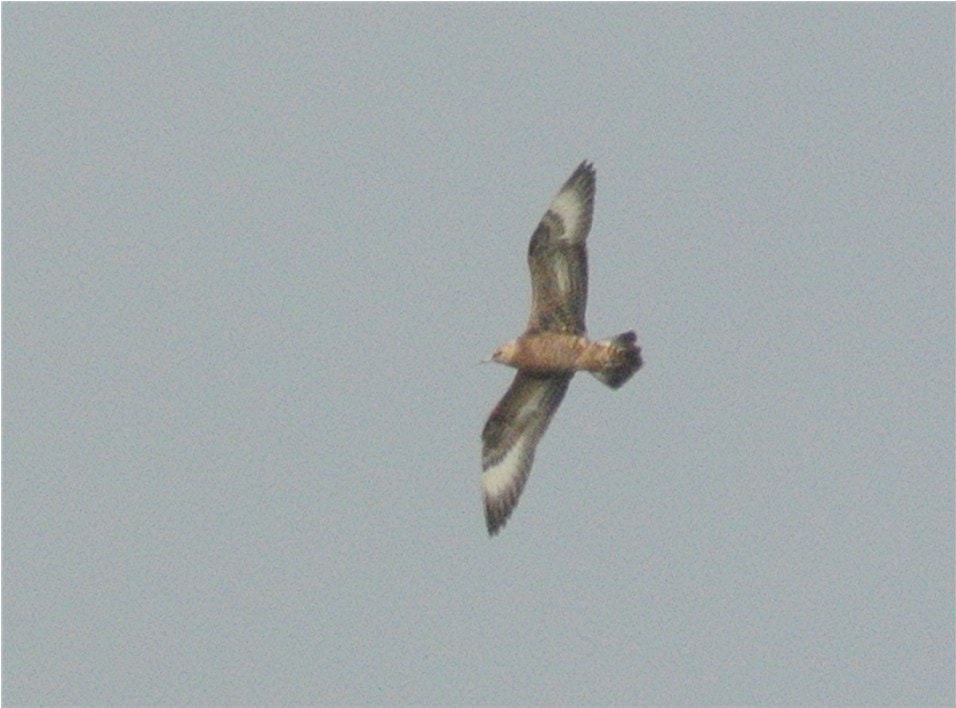 Arctic Skua, Belvide Reservoir, Staffordshire (Steve Nuttall).
A juvenile Lesser Yellowlegs flirted with county birders at Ladywalk NR, Warwickshire; having been found on the evening of 26th, it only stayed a short while early on 27th before clearing off. The Wood Sandpiper remained at Bodymoor Heath until 27th, while a juvenile European Shag hung on at Draycote Water. In Worcestershire, a Grey Phalarope at Camp Lane Pools, Grimley, proved frustrating, putting in two brief appearances through the course of the morning of the 27th only. Also here, the Little Stint remained. A fantastic county record came in the form of five Lapland Buntings at North Hill on 24th, with two remaining on 29th.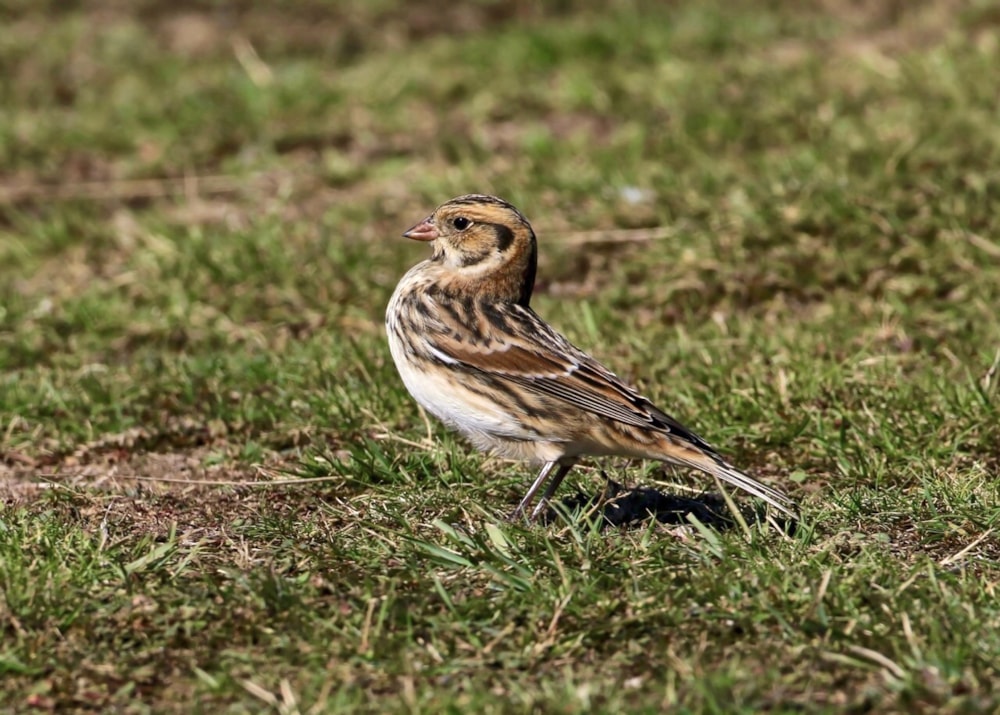 Lapland Bunting, North Hill/Chat Valley, Worcestershire (Andy Payne).
East Midlands
A Yellow-browed Warbler passed through Netherfield Lagoons, Nottinghamshire, on 28th, and the Spotted Redshank remained loyal to West Kilvington Lake until 28th. A single Curlew Sandpiper remained at Hagg Lane Flash, Newington, on 25th and a Little Stint was at Langford Lowfields on 27th. At Annesley CP, the juvenile Black-necked Grebe lingered until 26th.
Northamptonshire endured a quieter week but was kept ticking over by a Wood Sandpiper at Summer Leys on 23rd. Rutland Water, Leics, remained familiar, with both scarcer grebes still, alongside up to five Whooper Swans and two Arctic Terns. Elsewhere in the county, vis-mig records included Ring Ouzel and two Woodlarks over Ives Head on 28th and 29th respectively, and a Lapland Bunting over Braunstone on the latter date.
East of England
North Norfolk felt the full force of the week's northerly gale, with seawatching proving dynamic. Ten sites along the coast logged Grey Phalaropes – one of which, Cley Marshes, also scored a Red-necked Phalarope for good measure. Six Greys were off Weybourne on 28th, with five off Titchwell RSPB the previous day. Associated with this wreck were plenty of Little Gulls, while seven sites scored Sabine's Gull. Another Red-necked Phalarope was inland at Welney WWT on 27-28th, while Dickleburgh Moor's good form continued with two Grey Phals on 29th.

Little Gull, Kelling, Norfolk (Tony Sutton).
In terms of passerines, a showy Red-breasted Flycatcher at Wells Woods was among the county's most popular birds, but there was another at Stiffkey on 28th. Other highlights included Red-backed Shrikes at Wells and Titchwell, Blyth's Reed Warbler trapped and ringed at Holme Dunes on 28th, Greenish Warbler at Winterton on 28-29th and showy Lapland Buntings at Titchwell. and Glossy Ibis at Horsey on 28th. The Lesser Yellowlegs was last noted at Runham on 23rd.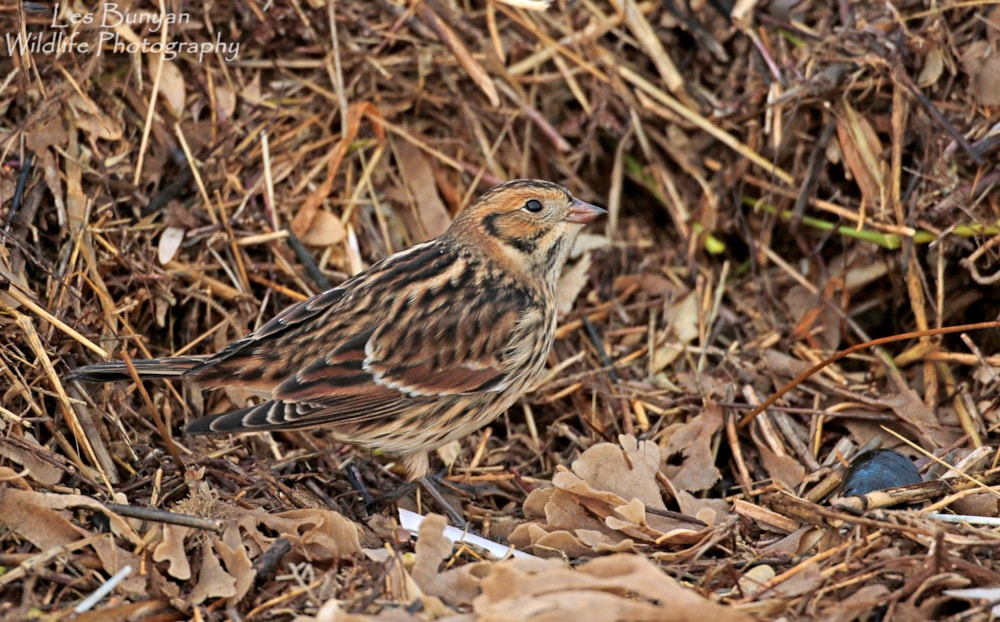 Lapland Bunting, Titchwell RSPB, Norfolk (Les Bunyan).
Seawatching in Suffolk was also productive, with records of Grey Phalarope, Sabine's Gull and Leach's Storm Petrel all made. A juvenile Long-tailed Skua was seen well inland flying south-west over Nayland on 24th.
The first Radde's Warbler of the autumn was at Holland Haven, Essex, on 26th, while an Alpine Swift flew over Colchester Zoo on 23rd. Unsurprisingly there were a fair few seabirds in the outer Thames Estuary, although none deserves a shout more than the juvenile Sabine's Gull that flew upriver towards Central London past Purfleet on 27th. Inland, an Arctic Skua was at Hanningfield Reservoir on 25th and a Red-throated Diver briefly touched down at Russell Green GPs on 27th.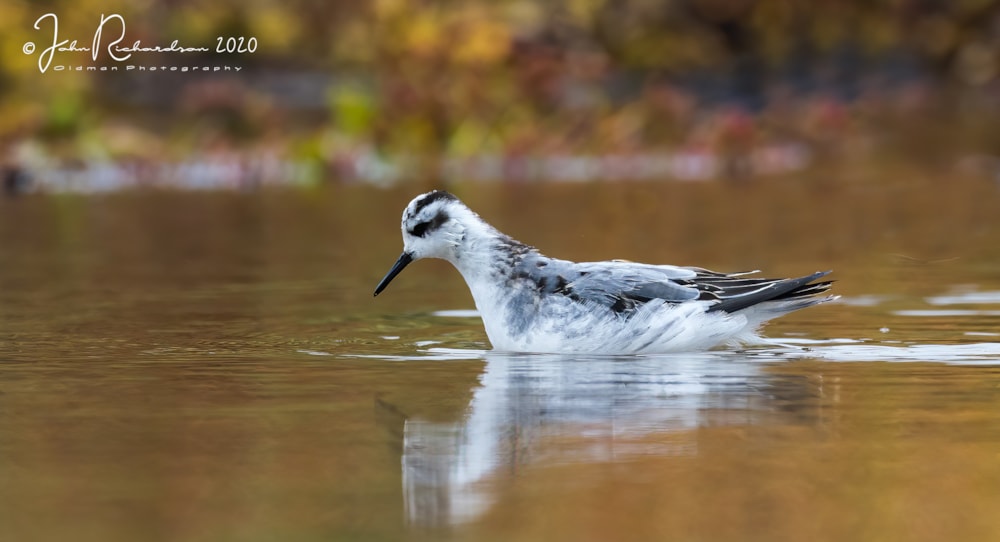 Grey Phalarope, Kessingland, Suffolk (John Richardson).
A Northern Gannet over Wormley West End, Herts, on 27th turned up at Tyttenhanger GPs soon after; the latter site also scored two flyover Common Cranes that morning. Records of Pink-footed Goose and Whooper Swan also gave a wintry flavour in the county this week.
In Bedfordshire, a Yellow-browed Warbler was in a private Putnoe garden on 29th, while a Dartford Warbler was at Blow's Downs. Another Yellow-browed was at Graham Water, Cambs, on 28th, that site also producing a phalarope sp on 27th and Curlew Sandpiper on 24th. Both the Ring-necked Duck and American Wigeon were still at Needingworth Quarry Lakes, while 31 Common Scoter moved through Ferry Meadows CP in two groups on 29th. Seabird news included 12 Arctic Skuas over Ely on 25th, Great Skua over Ring's End on 26th and Northern Gannet over Lode on 28th.
South-East England
An adult American Golden Plover was a brief visitor to Sandwich Bay, Kent, on 23rd – it or another was at Dungeness RSPB on 29th. The week's passerine highlight consisted of a Wryneck at Abbot's Cliff on 29th. A Long-tailed Skua flew past Reculver on 25th, while at least two flew past Shell Ness, Sheppey. Three Leach's Storm Petrels flew past Foreness Point the following day. Sabine's Gulls were at three sites, including a showy bird at Leysdown-on-Sea, Sheppey, for a while on 26th. Three Grey Phalaropes in the surf at Minnis Bay on 28th was sure to be an impressive sight, while another flew west past Reculver the previous day. Dungeness RSPB's Glossy Ibis tally increased to two on 29th, with a European Honey Buzzard over Sandwich Bay on the same date.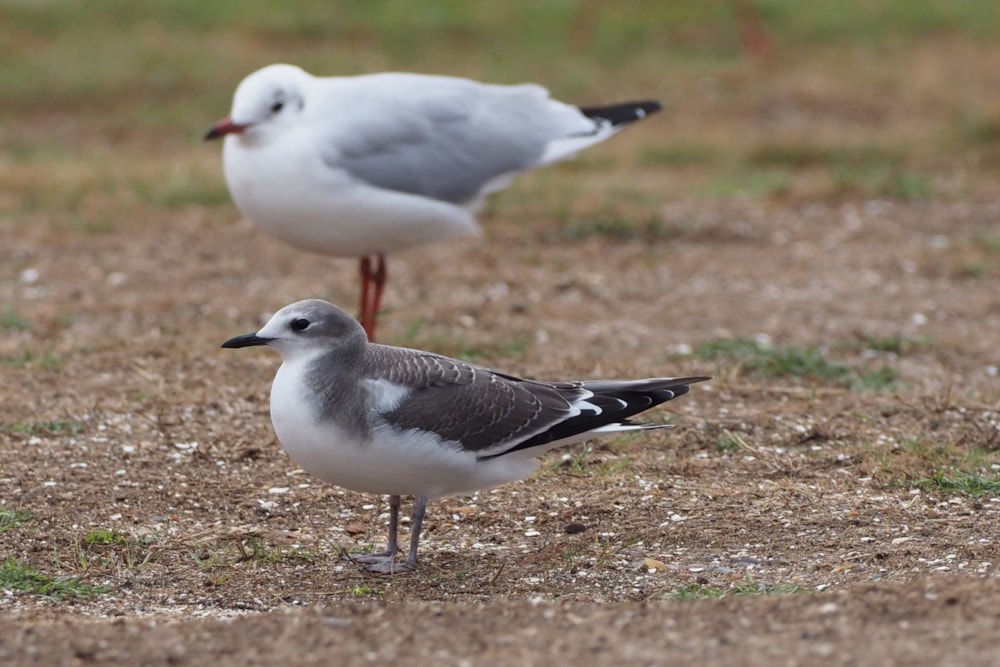 Sabine's Gull, Leysdown-on-Sea, Sheppey, Kent (Barry Wright).
Farlington Marshes, Hampshire, enjoyed a decent cast throughout the week with the headliner the adult American Golden Plover from 25-28th. A Grey Phalarope was also present. At Hill Head, a Sabine's Gull flew past on 29th and, the previous day, a Lapland Bunting flew over Barton-on-Sea. The Isle of Wight scored both Wryneck and Yellow-browed Warbler.
Worthing, West Sussex, enjoyed a Yellow-browed Warbler, with one at Brooklands Park on 28th. In East Sussex, a Common Rosefinch at Beachy Head and Sabine's Gull at Pett Level were good records on 29th.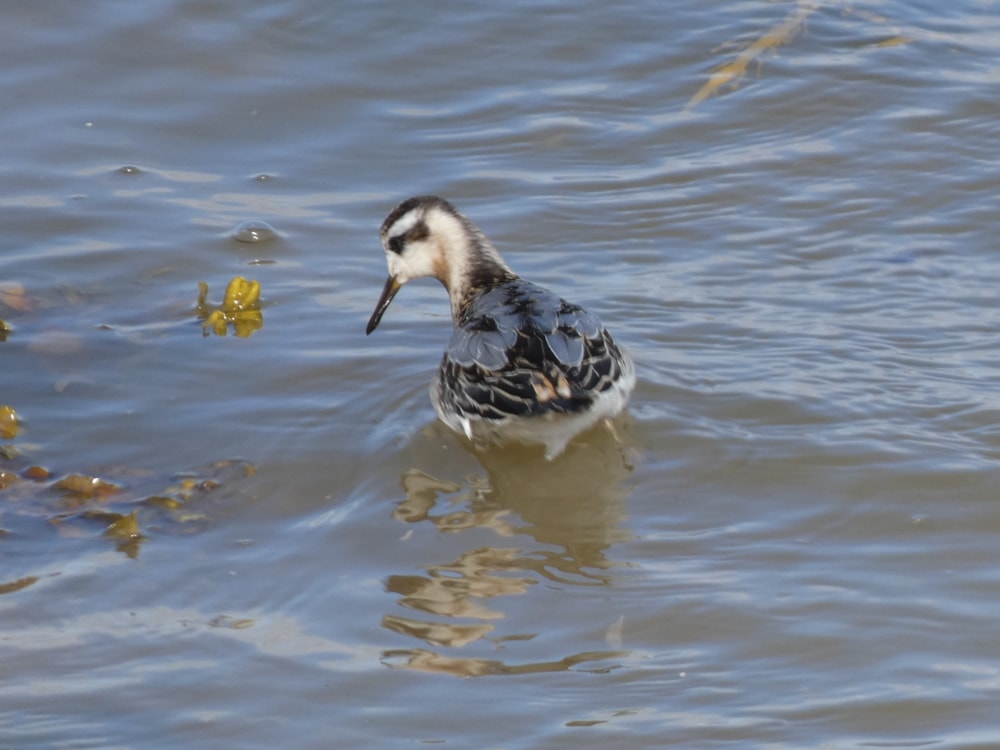 Grey Phalarope, Farlington Marshes HWT, Hampshire (Jamie Court).
In Surrey, what could prove to be a county first was reported from Chobham Common on 29th – an Olive-backed Pipit. In Oxfordshire, a Yellow-browed Warbler was trapped and ringed at Faringdon on 28th.
London had a decent week, with two Common Cranes over Wanstead and then Rainham on 27th, the same day a Northern Gannet graced Walthamstow Reservoirs. On 29th, a Yellow-browed Warbler was at Woodford Green.
South-West England
An Ortolan Bunting frequented the airfield on St Mary's, Scilly, on 26th, while a brief Blyth's Reed Warbler was seen on 23rd. At least one Common Rosefinch was also on St Mary's this week, as was a Red-backed Shrike from 28th. Hopping across to Bryher, the juvenile Rosy Starling was again reported on 24th. Eurasian Dotterels were reported from three islands, with Yellow-browed Warblers scattered across four. Wrynecks were also well represented. A very early juvenile Glaucous Gull roamed between islands on 27th. Two Corncrakes and a Spotted Crake completed the action.
Cornish offerings included a Greenish Warbler at Porthgwarra on 23rd, Red-breasted Flycatcher at Polgigga on 25th and a smattering of Wrynecks and Yellow-browed Warblers. A Eurasian Dotterel was loosely reported at Lizard Downs until 27th. A few bits were passing offshore, with Sabine's Gull, Leach's Storm Petrel and Long-tailed Skua all reported. Four sites had Grey Phalaropes, and a second-winter Iceland Gull briefly touched down at St Gothian Sands LNR on 28th before continuing eastwards.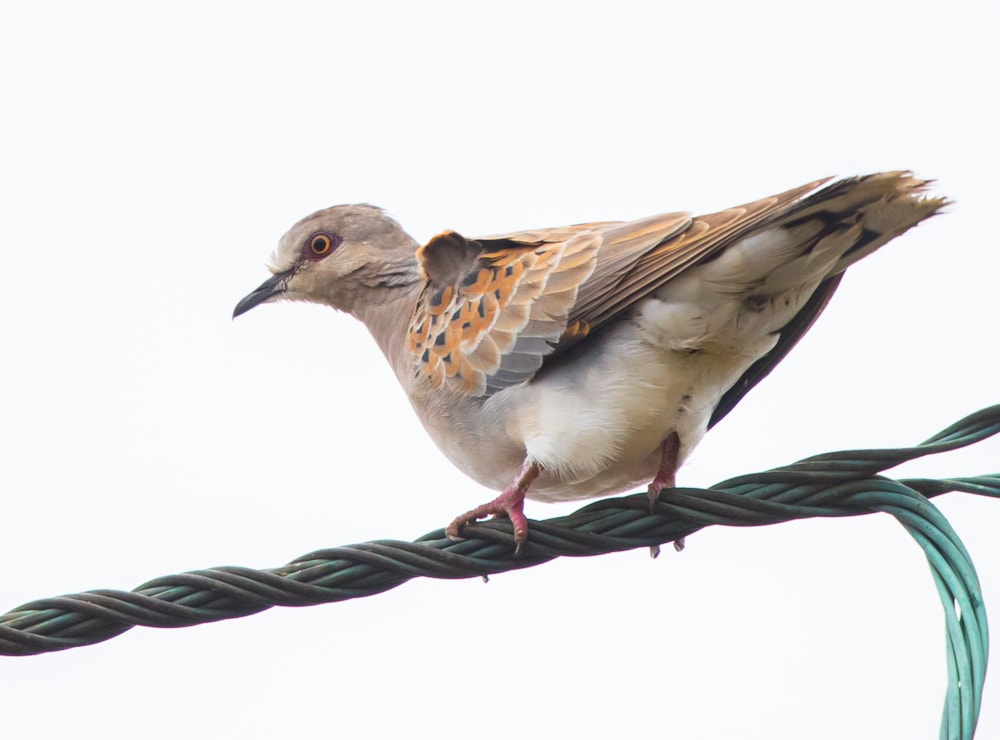 European Turtle Dove, Polgigga, Cornwall (Peter Garrity).
Moving to Devon, and Lundy had a steady week with Pomarine Skua, Lapland and Snow Buntings in the mix. Further Pomarine Skuas moved past Berrynarbor, Start Point and Berry Head. Balearic Shearwaters continued to move past southern watchpoints. Up to two Glossy Ibis lingered at Fremington Pill.
Dorset had a familiar feel this week, with the juvenile Rosy Starling still perusing Portland gardens, juvenile Pectoral Sandpiper at Swineham GPs until 25th and a stream of Balearic Shearwaters offshore. A Grey Phalarope flew east past Chesil Cove and a Pomarine Skua passed Portland Bill, both on 24th.
In Somerset, the Spotted Crake remained elusive at Westhay Moor NNR throughout, where a juvenile Purple Heron was also present. The juvenile Red-necked Grebe continued to drift around Cheddar Reservoir with a European Shag for company; a juvenile Black Tern was also there on 26th. Glossy Ibises continued to be reported sporadically from both Steart WWT and Chard Reservoir, the latter serving as a roost site with the bird returning to the south-west corner each evening. Grey Phalaropes were at Stolford and Culvercliffe on 25th, with a juvenile Long-tailed Skua over Brean Down Farm the same day for good measure.
The country's first Richard's Pipit of the autumn was intercepted over Gloucestershire airspace this week, as one was recorded south over Stinchcombe Hill on 29th. Meanwhile the Pectoral Sandpiper was present and correct at Pilning Wetland until 25th. A Lapland Bunting flew over Awre on 29th and three Ring Ouzels were at Cleeve Common the same day. Wiltshire's sighting of note goes to a juvenile Rosy Starling at Trowbridge on 24th.
Wales
Bardsey Island had a few offerings, namely Balearic Shearwater on 23rd and Hooded Crow, Black-throated Diver and Yellow-browed Warbler on 26th, with another Yellow-browed Warbler trapped and ringed on 29th.
Skokholm scored its third-ever Little Bunting, with one trapped on 29th. Lapland Buntings were at Llanrhystud, Ceredigion, on 24th and Mynydd Mawr on 27th. Anglesey scored what is thought to be its first-ever Taiga Bean Goose when one was at Cors Ddyga RSPB on 27-28th; the site also held on to the two Glossy Ibises until 28th. Also on the island, the adult Rosy Starling continued at Bull Bay, while a juvenile was in Pembrokeshire on 29th. Yellow-browed Warblers had a respectable week, with five sites scoring.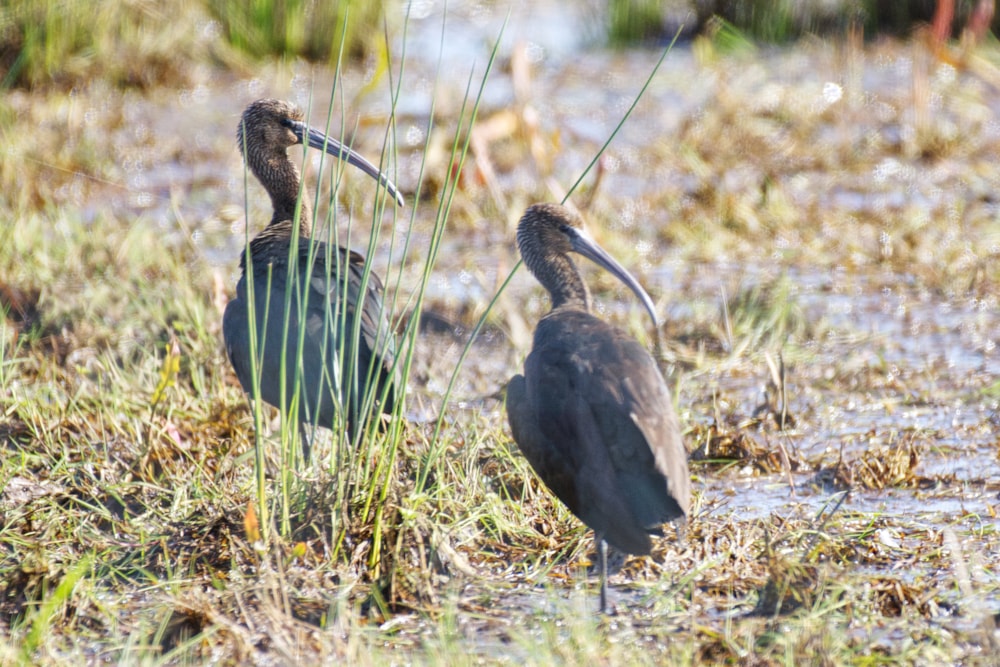 Glossy Ibis, Cors Ddyga RSPB, Anglesey (Jonathan Bull).
As is often the case at this time of year, some nice birds were to be had offshore. Sabine's Gulls were logged past two sites, with two Cory's Shearwaters past Strumble Head on 25th as were Balearic and Sooty Shearwaters, and two Long-tailed Skuas. Mwnt, Ceredigion, also had a respectable watch on 25th with Leach's Storm Petrel, Balearic Shearwater and two Long-tailed Skuas past.
Ireland
A Phylloscopus warbler south of Rosslare, Co Wexford, on 27th was initially reported as a Greenish Warbler, although was reidentified as the rarer Arctic Warbler on 28th – just the 15th for Ireland. Nearby Tacumshin produced the kind of birding that only it can this week, with highlights including Lesser Yellowlegs, Red-necked Phalarope, Montagu's Harrier, Black Kite and multiple Pectoral Sandpipers, in addition to the rarities mentioned at the beginning of this article.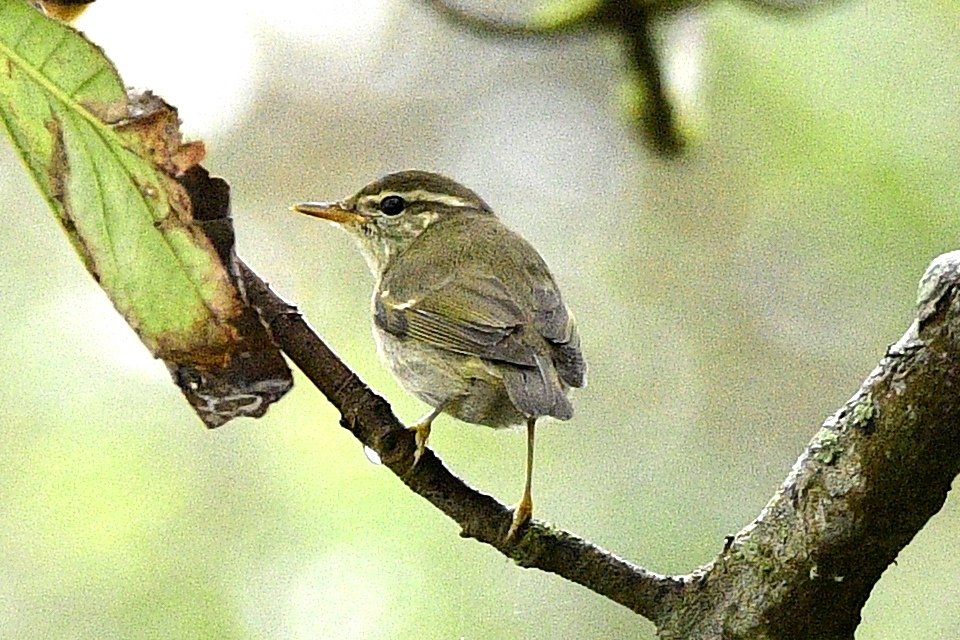 Arctic Warbler, Churchtown, Co Wexford (Ste King).
In a quieter week for new Nearctic shorebirds, a Lesser Yellowlegs at Baltimore, Co Cork, on 23rd was welcome. It was a better seven days for drift migrants, with Wryneck and Red-backed Shrike on Cape Clear and a rare Irish Bluethroat on Dursey Island on 26th. Loop Head, Co Clare, bagged a Common Rosefinch and one of two Irish European Turtle Doves, the other being on Achill Island, Co Mayo. Yellow-browed Warblers were found at a dozen sites.
An eventful week for Rahasane Turlough, Co Galway, saw American Wigeon, American Golden Plover, and Buff-breasted and Pectoral Sandpipers seen there. Another Buff-breasted Sandpiper was near Termoncarragh Lough, Co Mayo, on 23rd, with a third (and an American Golden Plover) at Ballykelly, Co Derry, from 28th.
An early juvenile Glaucous Gull passed Fanad Head, Co Donegal, on 26th, while a handful of Sabine's Gulls and Lapland Buntings kept coastal birders ticking over. A mobile Glossy Ibis remained north of Dublin.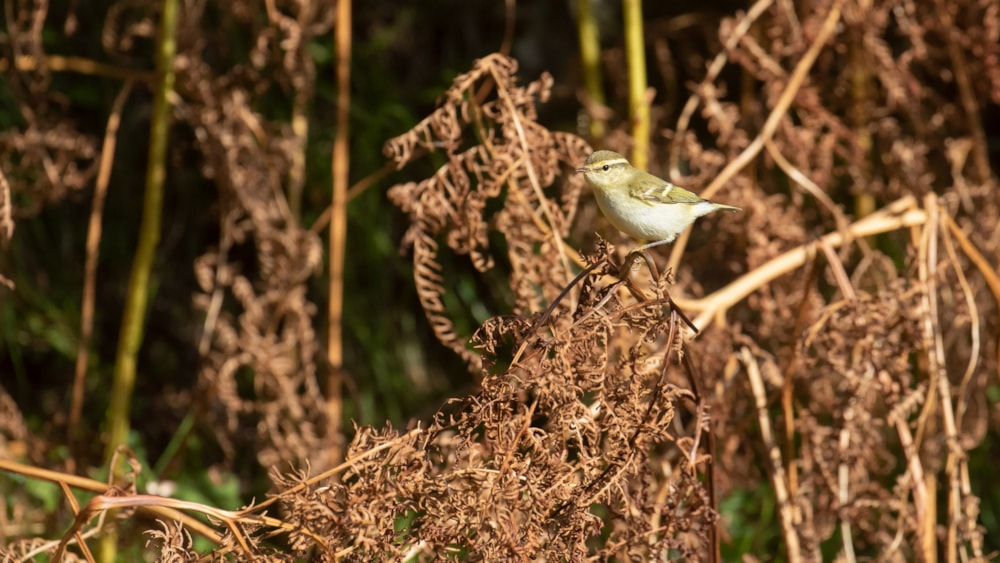 Yellow-browed Warbler, Keem, Achill Island, Mayo (Josh Jones).
Western Palearctic
Norway scored an outstanding Nearctic double header on 23rd, with the country's first national occurrences of both Cape May and Black-and-white Warblers. The Cape May – the fourth Western Palearctic record – was at the rarity hot-spot of Utsira from 23-26th, while the Black-and-white was on the mainland at Nærbø. Read more about this impressive duo here. Away from the Nearctic flair, a Pallas's Grasshopper Warbler was trapped and ringed on Utsira on 27th, while the sixth Norwegian Brown Shrike was on Røst on 26th.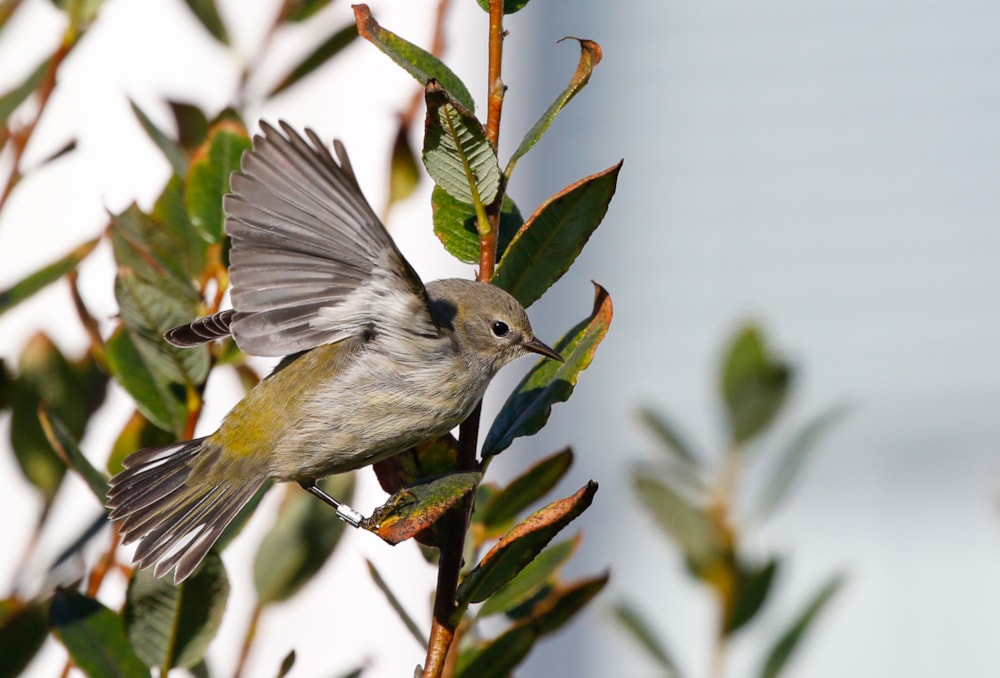 Cape May Warbler, Utsira, Rogaland (Bjørn Mo).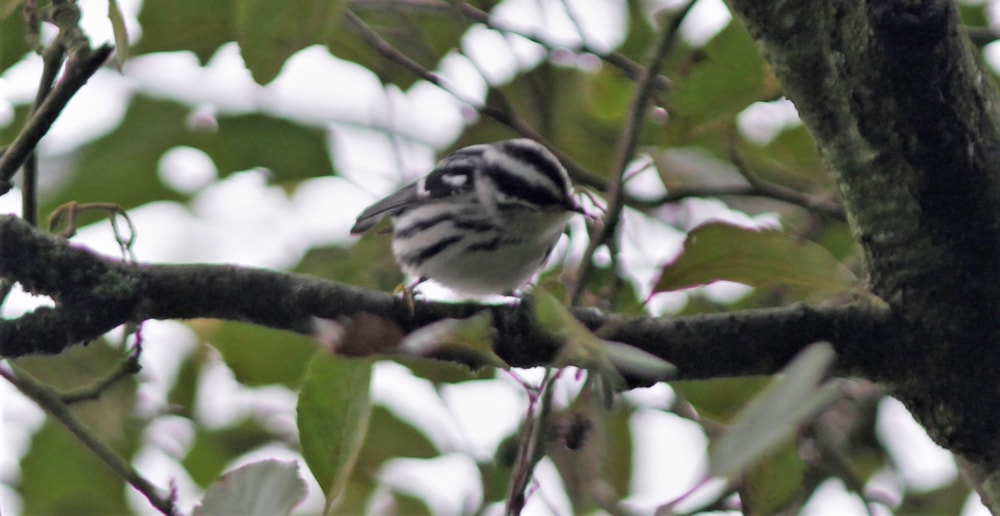 Black-and-white Warbler, Nærbø, Rogaland (Sigmar Lode).
In Iceland, last week's Alder Flycatcher lingered at Hvalsnes until 26th, although a Tennessee Warbler on the island of Hrísey took the plaudits as the week's big find there. A fine Swainson's Thrush enjoyed the gardens at Garður, while no fewer than three American Buff-bellied Pipits were in the country – at Garður and Eyrarbakki.

Buff-bellied Pipit, Eyrarbakki, Suðurland (Alex Máni Guðríðarson).
Ouessant Island – off the coast of Brittany, France – hosted a startling Spotless Starling on 26th. Apparently now annual on the French Atlantic coast, it is surely overlooked in the UK and something for keen British and Irish birders to keep a hopeful eye out for.
A dashing young Sociable Lapwing was with Northern Lapwings at Huissen, The Netherlands, from 27th, with the country's Black-winged Pratincole still present at Camperduin until the same date. In Neighbouring Belgium, the Port of Zeebrugge scored big with the country's eighth Pallas's Grasshopper Warbler on 28th.
In the Azores, a juvenile Least Sandpiper was at Cabo da Praia, Terceira, on 22nd, while the Corvo highlight was a Brown Booby past the village. Elsewhere in the region, an adult Elegant Tern was still present at Chipiona, Spain, while Estonia's first Manx Shearwater was off Cape Põõsaspea on 25th.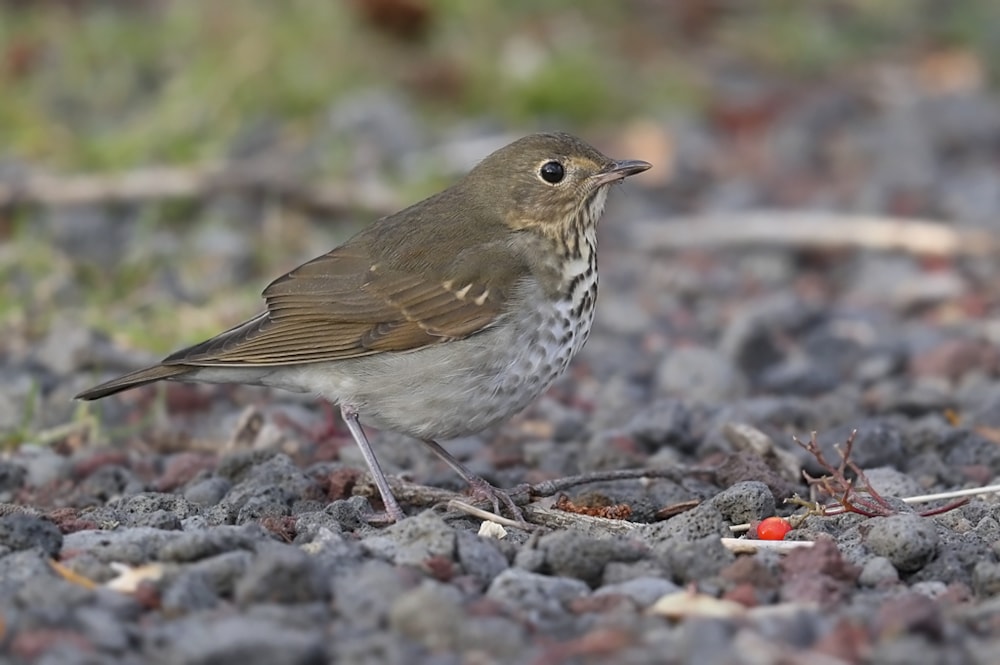 Swainson's Thrush, Sólbrekka, Iceland (Alex Máni Guðríðarson).