The quiet theme continues, with very little in the way of new rarities to get the blood pumping among British and Irish birders, despite colder weather setting in. In fact, we suspect that if we'd simply copied and pasted last week's Review of the Week here and simply changed the date, that might have sufficed …
One bird that did briefly excite was an adult Ivory Gull found in a garden in Stranraer, Dumfries & Galloway. However, the bird was in poor condition and was taken into care; hopefully it will make a good recovery and be released in due course.
Mega rarities consisted of both Pacific Divers still present in their usual haunts in Cornwall, the Eastern Yellow Wagtail on St Mary's, Scilly, and the Pied-billed Grebe at Loch of Spiggie, Shetland.
The Black Scoter was still off the north Northumberland coast throughout the week, while the resident King Eider showed again at Ceredigion's Dyfi Estuary. Nine Surf Scoter were at seven sites, including a new female off Black Rock Sands, Gwynedd, on 28th.
Five sites scored American Wigeon, four of which were in England and the fifth in Scotland. Green-winged Teal outnumbered its larger cousin this week, with eight seen. A group of five Ring-necked Duck was at Lough Atariff, Co Cork, with threes in Co Monaghan and on Tiree, Argyll. A further nine singles were seen (one in Ireland and the rest in England). The female Lesser Scaup was again showing at Blithfield Reservoir, Staffs, and the drake continued on the vast expanse of Loch Ryan, Dumfries & Galloway, among thousands of Greater Scaup. The only presumably wild Ferruginous Duck of the four recorded was that at Blashford Lakes, Hants.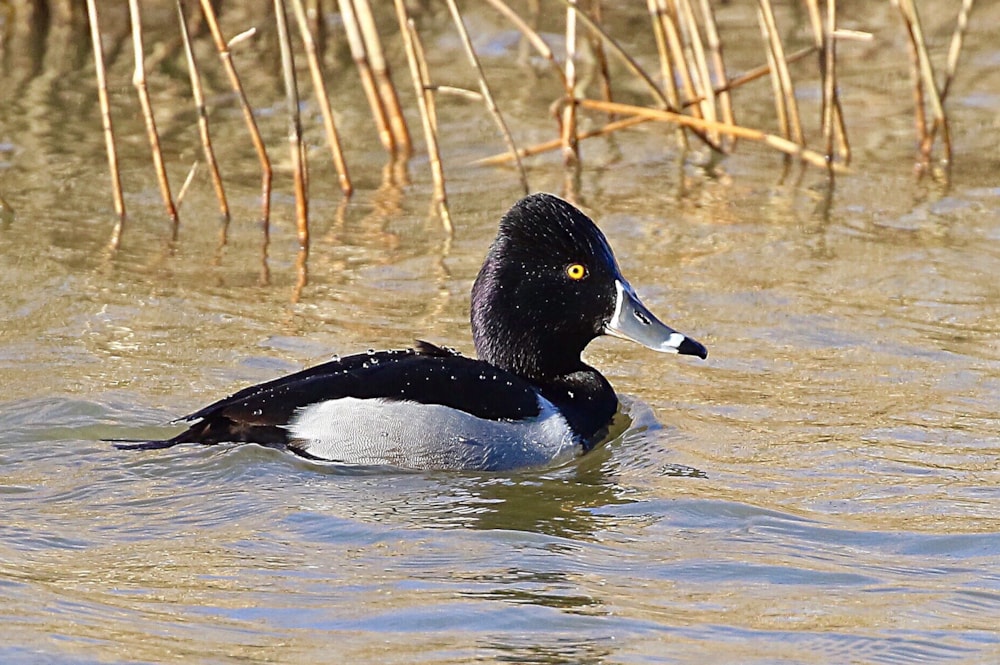 Ring-necked Duck, Radipole Lake RSPB, Dorset (Edmund Mackrill).
The Todd's Canada Goose was again at Campfield Marsh, Cumbria, on 25th, with others at Banks Marsh, Lancs, on 26th and Tiree, Argyll, on 23rd, and a Richardson's Cackling Goose remained in residence at Balranald, North Uist, throughout. Intermediate-morph Snow Geese were at Loch of Skene, Aberdeenshire, on 23rd and Munlochy Bay, Highland, on 27th. Black Brant records came from Hampshire and Suffolk, with at least one report in north Norfolk probably referring to known hybrids with Dark-bellied Brent Goose.
Eleven localities produced Glossy Ibises, the most northerly of which was at Carrowmore Lake, Co Mayo, on 26th. Western Cattle Egrets were seen at 50 sites in England, Wales and the Republic of Ireland, with peak counts including 87 at Sharpham Park, Somerset. Slightly more surprising for the date was a young Black-crowned Night Heron, flushed from a ditch by Ormesby Little Broad, Norfolk, on 27th.
London's Bonaparte's Gull was last seen on the River Thames at Erith on 25th, although it is most probably still somewhere in the capital. In Co Cork, the American Herring Gull was again at Cahermore on 28th. Just five Ring-billed Gulls were seen, with regular Irish adults in Cos Kerry, Galway and Louth and returning British birds still in Clyde and Pembrokeshire. Iceland Gulls were noted at around 45 British and Irish sites, with Glaucous Gulls at 42. A handful of Kumlien's Gulls included a fine adult on St Mary's, Scilly. Aside from a possible adult in Co Carlow, England held a monopoly on Caspian Gull records once more. The furthest west of these was a second-winter on the Hayle Estuary, Cornwall, while a further 45 sites in central and eastern areas also produced the species.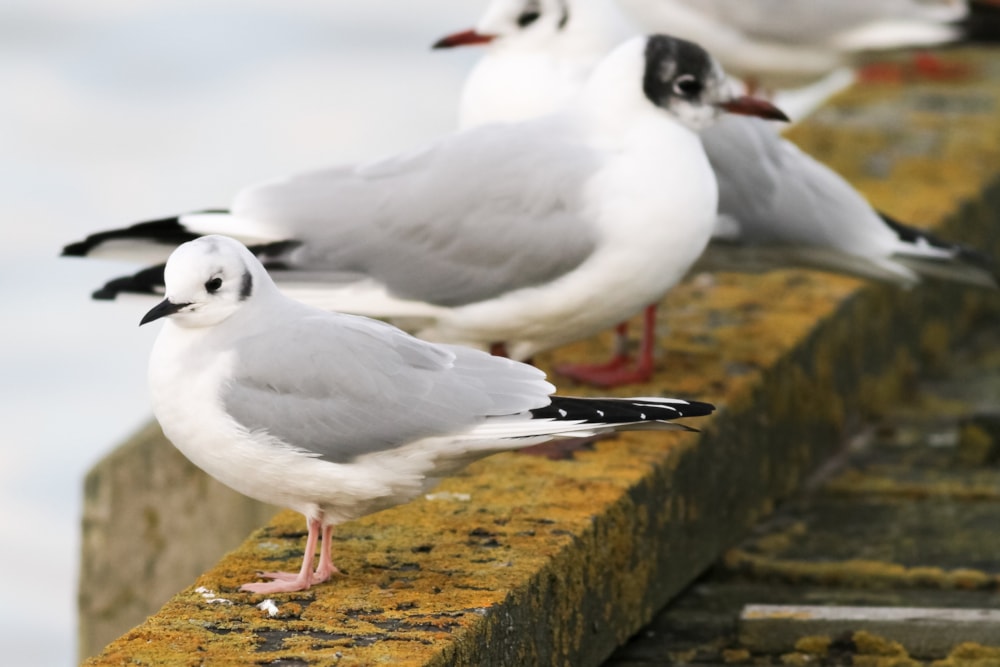 Bonaparte's Gull, Erith, London (Dante Shepherd).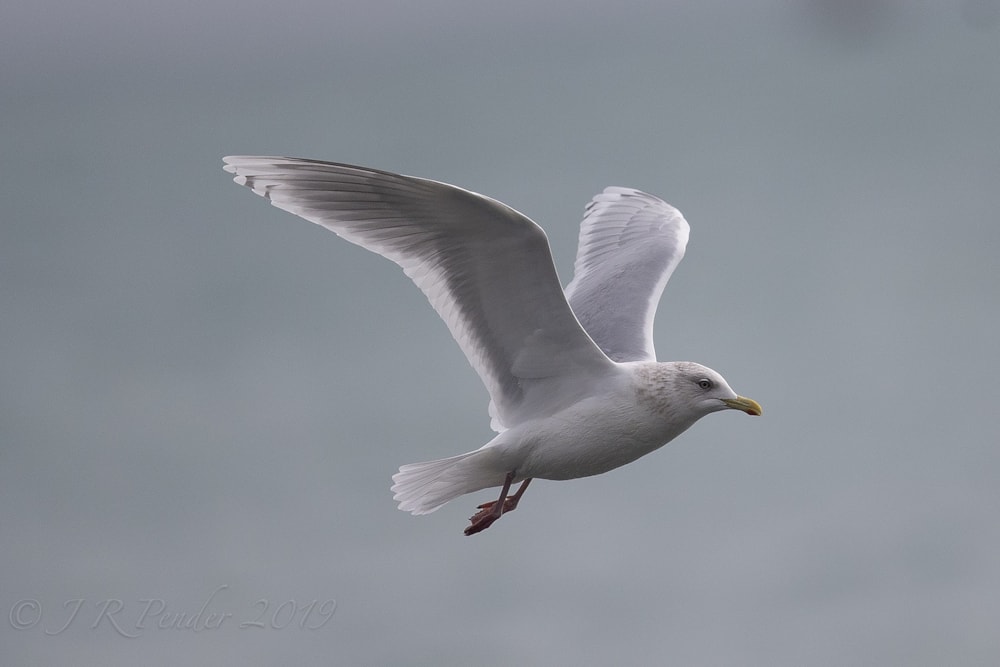 Kumlien's Gull, St Mary's, Isles of Scilly (Joe Pender).
Back from its trip to Wales and Scilly, the third-winter American Royal Tern was still touring the coast of Guernsey throughout the week.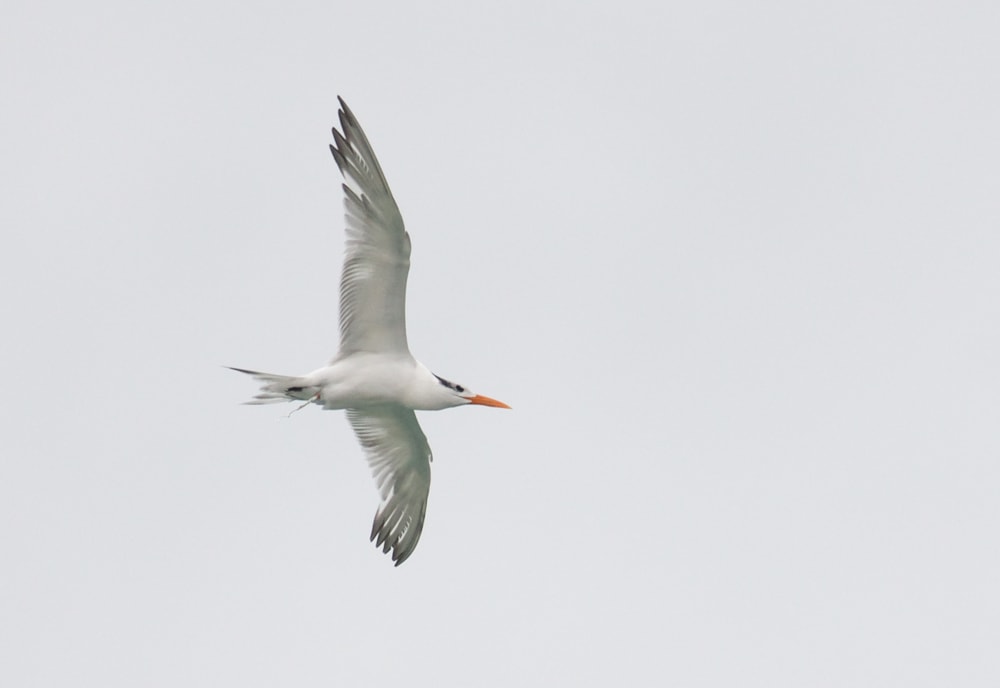 American Royal Tern, L'Ancresse Common, Guernsey (Karen Jehan).
Content continues after advertisements
Shorebirds were a repeat of last week, with Lesser Yellowlegs in Cornwall and Dorset, the Long-billed Dowitcher in Lincolnshire, the Spotted Sandpiper in Co Wexford and the Temminck's Stint in Cornwall all still present and correct.
In East Sussex, the Hume's Leaf Warbler continued to draw admirers to Newhaven, although it can be both mobile and elusive. Another Hume's was a brief visitor to a garden near Portesham, Dorset, on 25th. Meanwhile, the only lingering Dusky Warbler is still at Huttoft Bank, Lincs – it was seen again on 29th. An impressive 17 sites scored Yellow-browed Warblers, with the species' winter range in the Western Palearctic currently encompassing a broad front from London south to Sal, Cape Verde, and west to São Miguel, Azores. It truly is an amazing species. Last week's Pallas's Warbler lingered at Coverack, Cornwall, to 26th. Also still around was the Blyth's Reed Warbler at Hope Carr, Greater Manchester – let's hope it lasts through the current cold snap.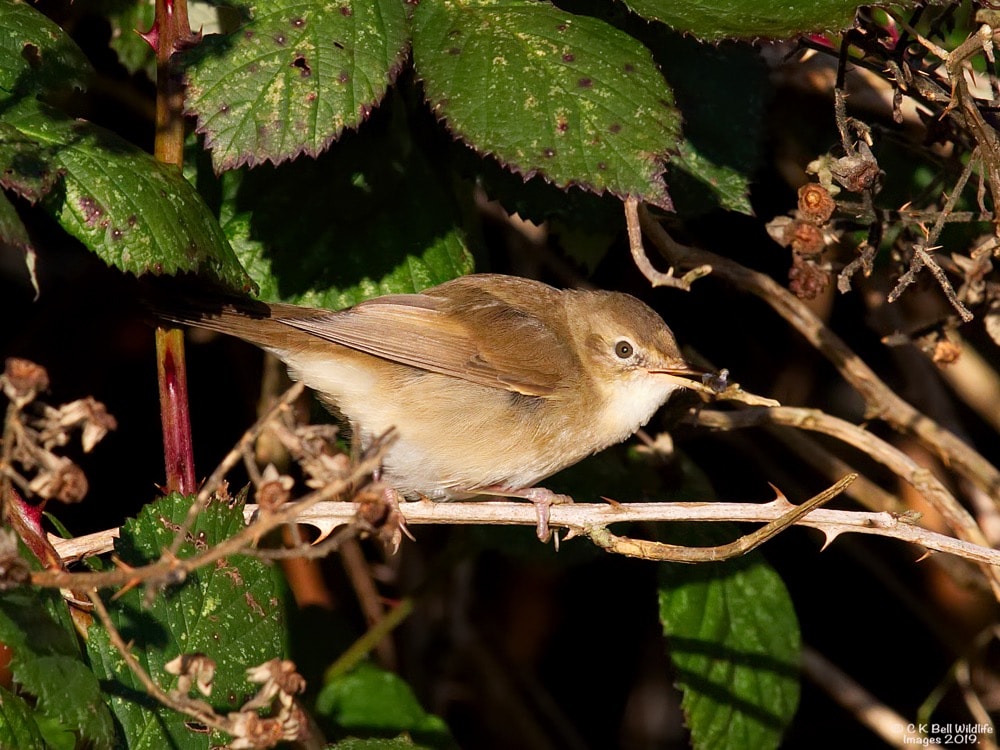 Blyth's Reed Warbler, Hope Carr NR, Greater Manchester (Craig Bell).
The Eurasian Penduline Tit was still at Grove Ferry, Kent, on 24th but hasn't been reported since. Rosy Starlings remained on show in Seaford, East Sussex, and Llandudno, Conwy, while the two European Serins lingered on the outskirts of Penzance, Cornwall. At least three Coues's Arctic Redpolls were in Wells Woods, Norfolk, on 25th, with the Lothian bird still at Hopes Reservoir on 27th.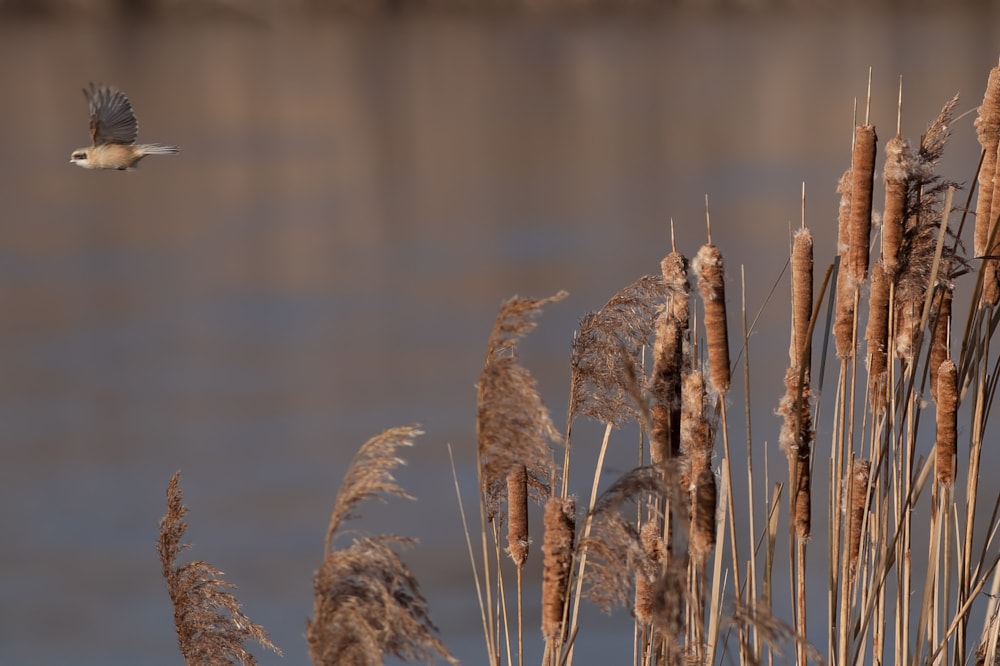 Eurasian Penduline Tit, Grove Ferry NNR, Kent (Mark Chidwick).
Sixteen Great Grey Shrikes were widely spaced around England and Wales. The Richard's Pipit was again at Kingston Seymour, Somerset, on 23rd, the first report of it since New Year's Day. More reliable was the Common Rosefinch at Cunningsburgh, Shetland, which was reported daily.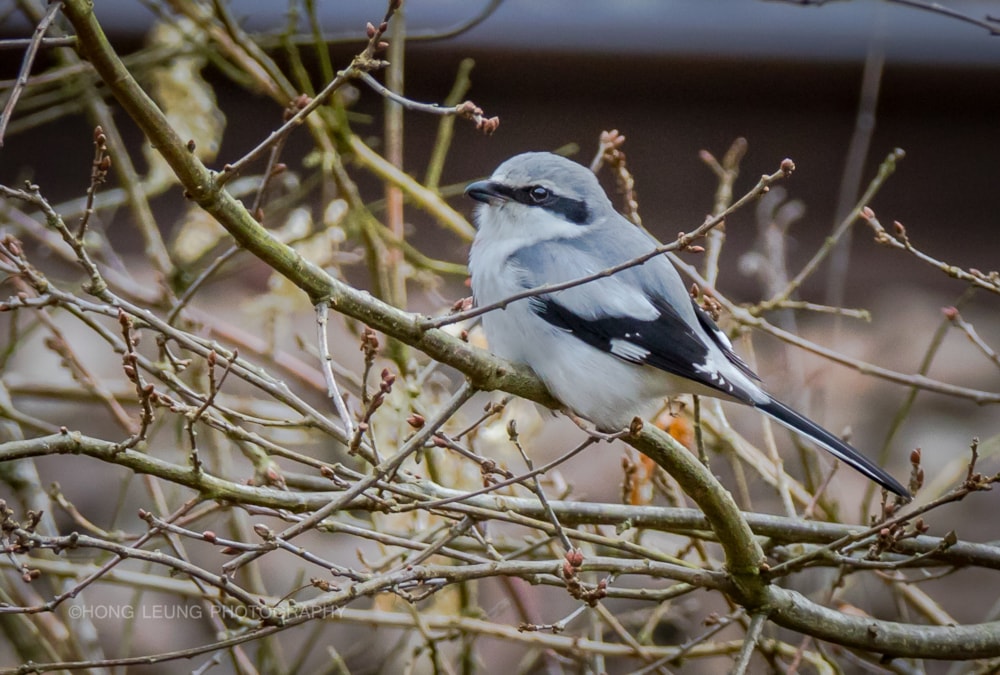 Great Grey Shrike, Santon Warren, Norfolk (Hong Leung).
Western Palearctic
In Cape Verde, the elusive African Crake remained on Sal, where there was also a Hudsonian Whimbrel. Neighbouring Boa Vista also scored a Bufflehead at Rabil Lagoon; presumably this is the bird seen on Sal last autumn. In the Canary Isles, the Dwarf Bittern remained on Fuerteventura, as did the Allen's Gallinule.
Azores records included singles of American Herring and Franklin's Gull at Praia da Vitoria, Terceira, with a Hudsonian Whimbrel at nearby Cabo da Praia quarry. No fewer than three Eastern Yellow Wagtails were together on the Portuguese mainland at Vila Franca da Xira. Unfortunately the Allen's Gallinule near Nerja, Spain, wasn't seen on 25th and appears to have gone.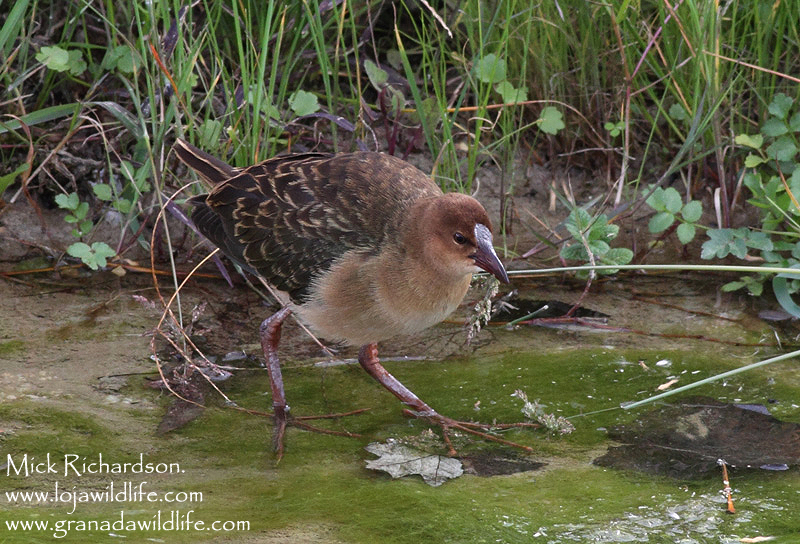 Allen's Gallinule, Nerja, Andalucia (Mick Richardson).
Two reports of Nutcrackers were received from Belgium, while the Dutch bird continue to perform outrageously at Wageningen. An Oriental Turtle Dove was found in Limmen, North Holland, on 22nd and lingered to 29th. Further Oriental Turtle Doves were at Næstved, Denmark, and Gullbrandstorp, Sweden.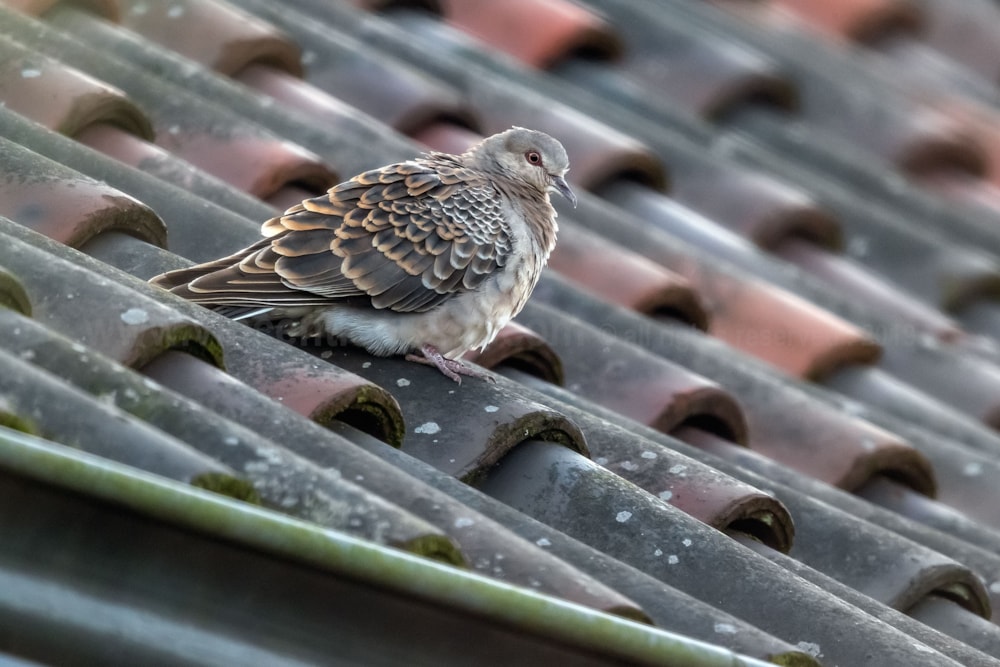 Oriental Turtle Dove, Limmen, North Holland (Vincent Legrand).