A cold and calm week brought with it several days of leaden grey skies for many areas, this a reflection of a much quieter week for birds.
Find of the week was probably the female Bufflehead at Ballynacarriga Lough, not far from Dunmanway, Co Cork, on 26-27th. The discovery of this rare North American diving duck was preceded by no fewer than five Ring-necked Duck at the same waterbody on 25th, although just one of these remained on subsequent days.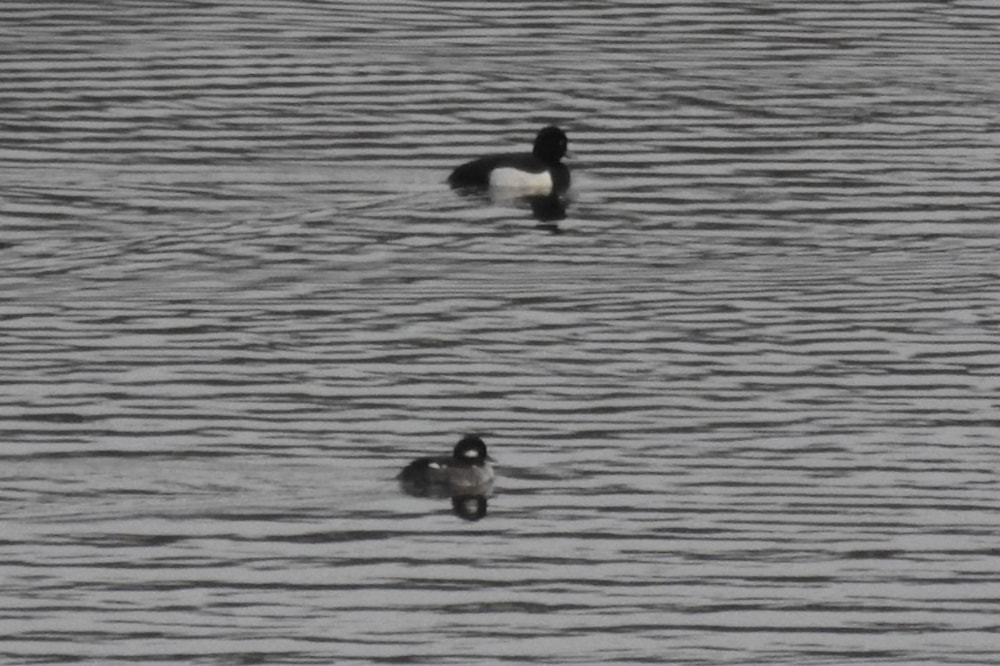 Bufflehead, Ballynacarriga Lough, Cork (Francis O'Connell).
Whether or not the latter formed part of the flock of four seen at Lough Yganavan, in neighbouring Co Kerry, which were still present on 23rd, remains to be seen. Elsewhere in Ireland, two drakes continued at Inch Island Lake, Co Donegal, and one was at Quoile Pondage, Co Down. Six sites around Britain noted the species, including a new drake at Pitsford Reservoir, Northants, on 25th. In addition to the continuing female on Anglesey, a new drake Lesser Scaup was found at Chew Valley Lake, Somerset, on 26th.
Two American Wigeon, a drake and female, were together at Culdaff Estuary, Co Donegal, on 25th, while the female remained at Grimley, Worcs, and others were in Lancashire, Highland and on North Uist. Just the eight Green-winged Teal were seen, including an unusual record from Nanjizal, Cornwall, on 21st. The Black Scoter was again off Cocklawburn Beach, Northumberland, on 24-25th, while two Surf Scoter were found at Loch Ryan, Dumfries & Galloway; others were off Lothian and the Outer Hebrides. The King Eider was last reported from Sheringham, Norfolk, on 23rd, while the female continued at Ynyslas, Ceredigion, to at least 26th.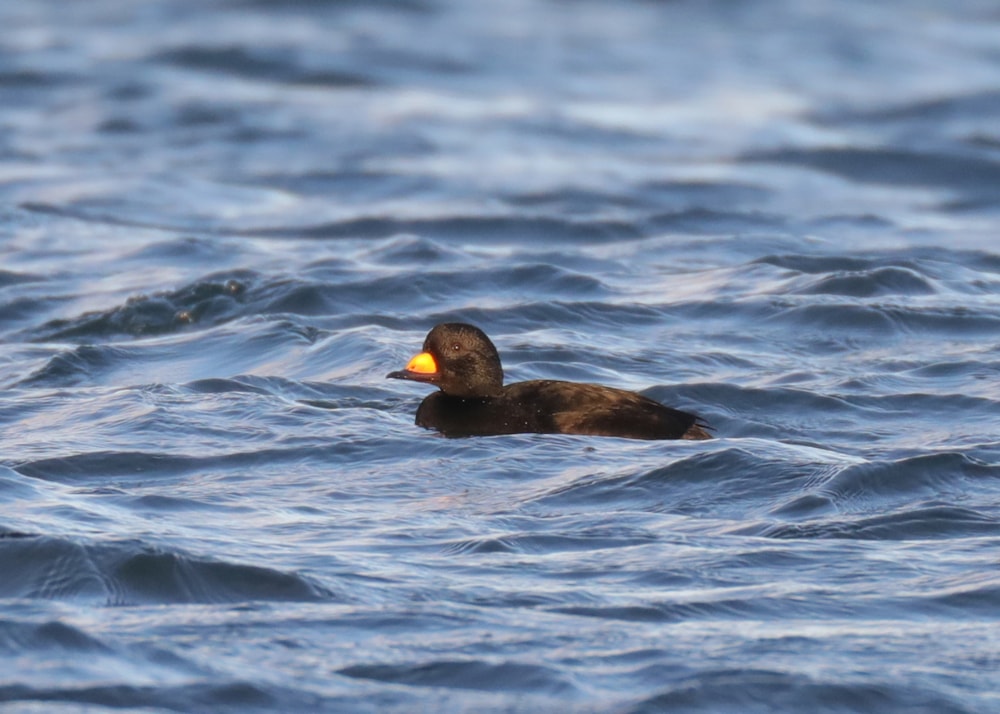 Black Scoter, Cocklawburn Beach, Northumberland (Graham Jepson).
On North Uist, the Richardson's Cackling Goose was at Loch Sandary on 24th. The only Todd's Canada Goose was at Anthorn, Cumbria, with Barnacle Geese on 25th. Black Brant were in Cumbria, Lincolnshire, Norfolk, Essex and Dorset – a very typical spread. The Snow Goose in the Munlochy Bay, Highland, environs once again flew the flag for its species.
In Cornwall, the Pacific Diver was again noted in Mount's Bay on 21st and 25th, while the Pied-billed Grebe lingered on at Loch of Spiggie, Shetland. White-billed Divers were off Barra, Outer Hebrides, and Kirkabister, Shetland, on 24th and 26th respectively. The dank conditions appeared to push a few grebes, divers and seaduck inland, with showy Slavonian Grebes at Cam Washes, Cambs, and Rhyl, Clwyd, attracting appreciative crowds, as did a fine Velvet Scoter at High Rid Reservoir, Greater Manchester.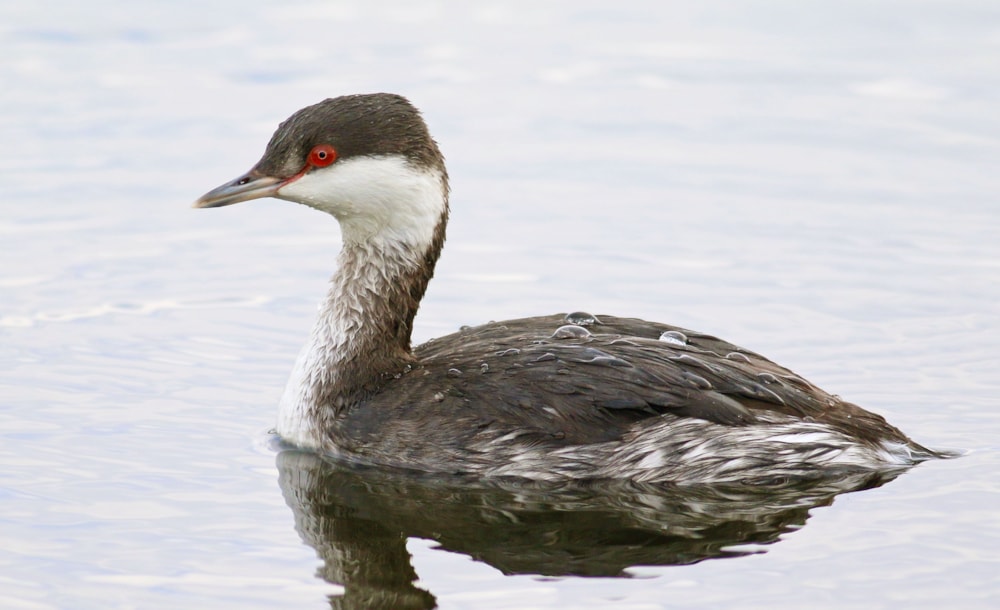 Slavonian Grebe, Cam Washes, Cambridgeshire (Jon Heath).
The Lincolnshire Long-billed Dowitcher seems devoted to Frampton Marsh and will presumably stay there the winter. Equally settled are Lesser Yellowlegs in Dorset and Cornwall, although the jury is still out on the mobile bird in Co Wexford (seen again at Tacumshin on 24th) and another at Myroe Levels, Co Derry, which was found on 23rd and lingered a few days, although was not seen on 27th. Nearby Myroe, three juvenile White-rumped Sandpipers hung on at Roe Estuary to at least 25th. The Temminck's Stint also stuck at Stithians Reservoir, Cornwall.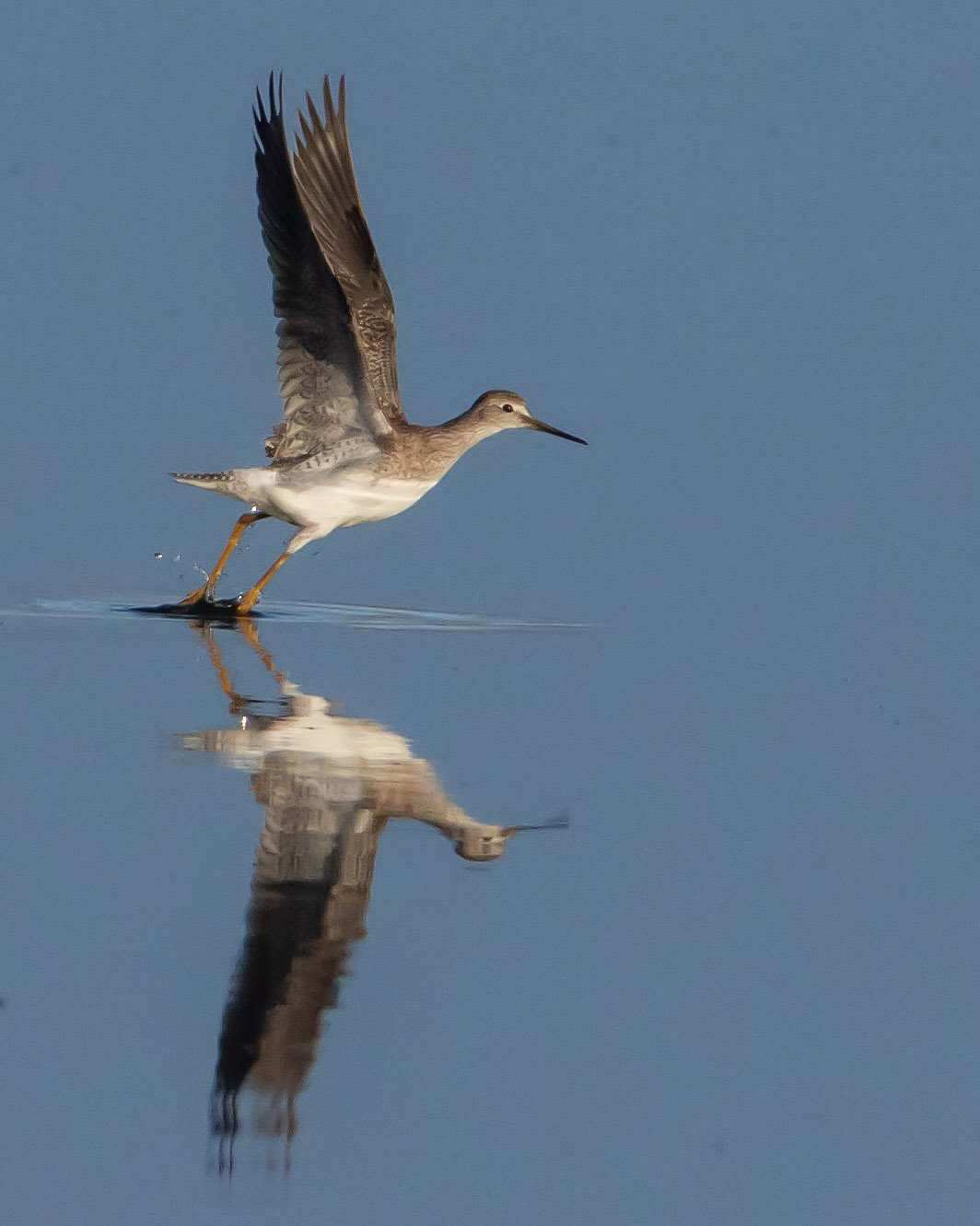 Lesser Yellowlegs, Myroe Levels, Londonderry (Ian Dickey).
The Bonaparte's Gull off Bamburgh, Northumberland, from 25th is no doubt the bird seen at nearby Low Newton-by-the-Sea in mid-October. Just a single Ring-billed Gull was noted, an adult at Sandymount, Co Dublin, on 24th. Iceland Gulls also remained at the bare minimum, with eight sites logging the species, these including a returning third-winter back in Greater Manchester, which roosted at Pennington Flash and fed at a refuse site in Atherton. Once again, the only Kumlien's Gull was the adult at Moville, Co Donegal, while Glaucous Gulls were also noted at eight localities. Caspian Gulls, however, fared considerably better, with 50 sites registering records, including impressive tallies of 13 at Rainham Marshes, London, on 27th and 11 at Shawell, Leics, on 22nd.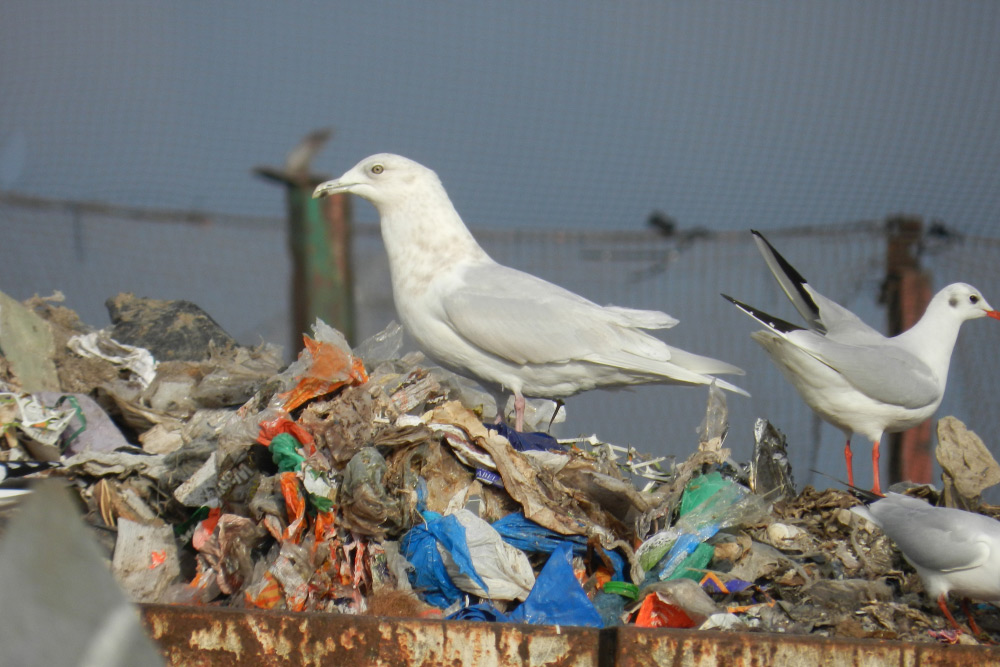 Iceland Gull, Atherton, Greater Manchester (Peter Berry).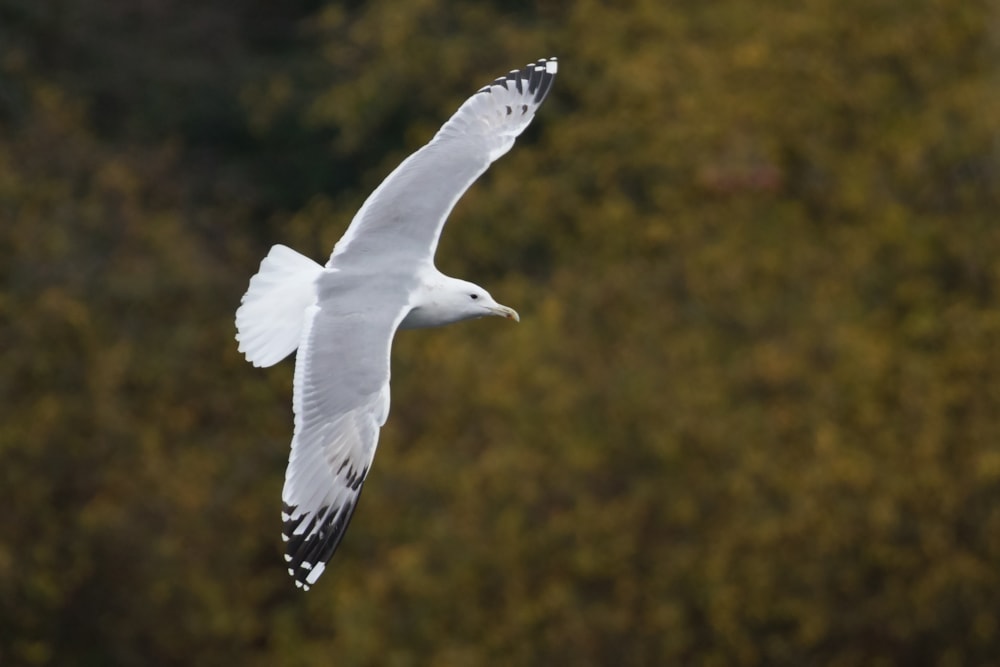 Caspian Gull, Snaresbrook, London (Josh Jones).
A Little Bittern seen in flight at Saltholme RSPB, Cleveland, on 26th represents the latest ever British record by some three weeks – unfortunately it wasn't seen again. The Black-crowned Night Heron reappeared in Redcar, Cleveland, on 21st, but searches on the following days drew a blank. Once more, the only Glossy Ibis was the bird at Fremington Quay, Devon, while there were again some big counts of up to 40 Western Cattle Egrets among the wide spread of records across the southern half of Britain and Ireland.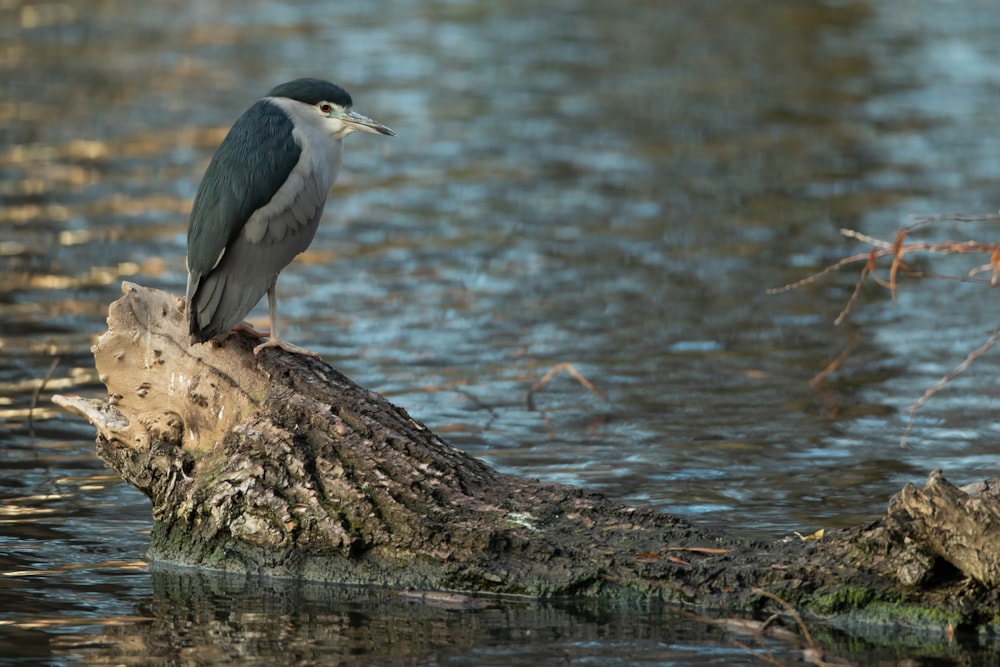 Black-crowned Night Heron, Redcar, Cleveland (Martyn Sidwell).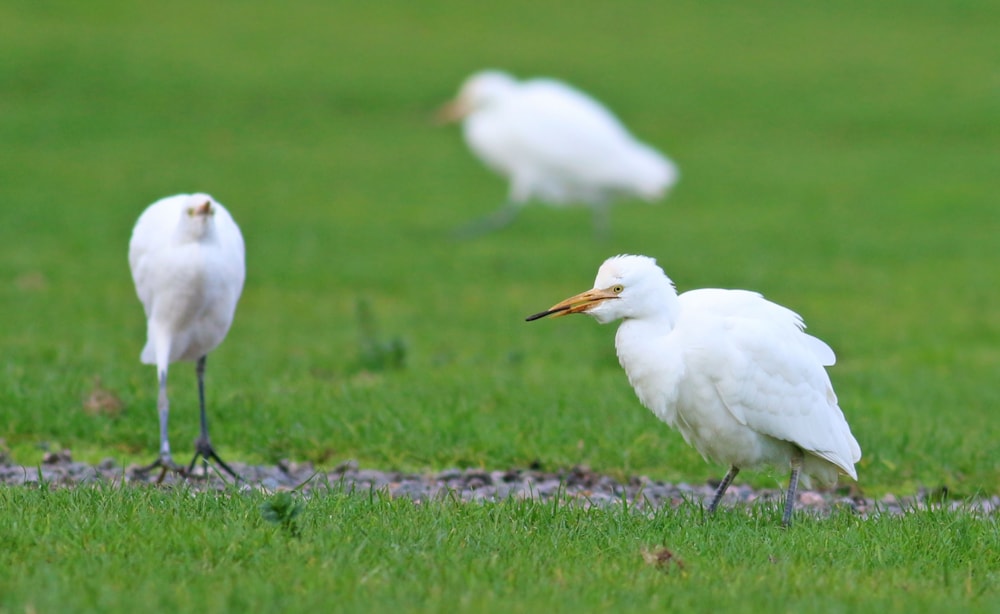 Western Cattle Egret, Milton CP, Cambridgeshire (Jon Heath).
A Hume's Leaf Warbler proved a popular attraction at Berry Head, Devon, following its discovery on 22nd. Another was at Kilnsea, East Yorks, on 25th, with another reported briefly at Scarborough Mere, North Yorks, on 26th. Just a single Pallas's Warbler was noted – a mobile bird at Wells Woods, Norfolk, from 25th. Two separate Dusky Warblers were found very close to each other along The Fleet, Dorset, with one on private land at Abbotsbury and another at East Fleet. A third was at Nanjizal, Cornwall, on 21st. At least 15 Yellow-browed Warblers were seen in south-west England, with the only exception being a continuing bird at Minsmere, Suffolk.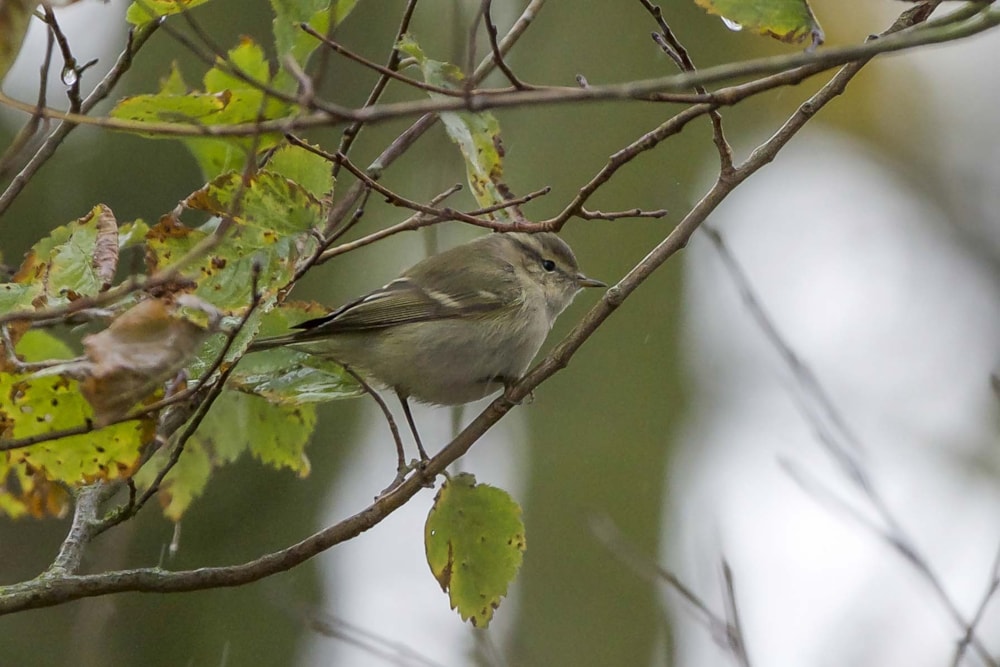 Hume's Leaf Warbler, Kilnsea, East Yorkshire (Martin Standley).
Just a single report was received of the Horsford Parrot Crossbills, this involving six flyovers on 22nd. A few more Coues's Arctic Redpolls were found this week, with at least three among a big Mealy Redpoll flock at Wells Woods, Norfolk, two discovered at Fontburn Reservoir, Northumberland, on 24th, singles trapped and ringed at Hatfield Moors, South Yorks, on 25th and Wintersett Reservoir, West Yorks, on 26th, plus the bird seen again at Orgreave Lagoons, South Yorks, on 24th. The Common Rosefinch was last seen at Baltasound, Unst, on 21st, while European Serins were seen at Portland, Dorset, Nanjizal and on St Mary's, Scilly.
Rosy Starlings continue to be found, with no fewer than four new individuals discovered this week. Late news of one in Montrose, Angus, on 19-20th was received, while one showed well in North Seaton, Northumberland, from 22-26th and further youngsters were found in Hull, East Yorks, on 26th and Etwall, Derbyshire, on 27th. Others remained in Suffolk and Dumfries & Galloway.
Richard's Pipits were in Co Cork, Cornwall, Dorset, East Yorkshire and Cleveland, while just the seven Great Grey Shrikes were reported from winter territories. Hoopoes were reported from three Cornish sites, while another was near Boat of Garten, Highland, on 26-27th. A Eurasian Penduline Tit was at Haddiscoe Island, Norfolk, on 25th.
There was at least some evidence that Waxwings were beginning to push south into northern England and the Midlands, with small flocks seen as far south as Lincolnshire, Nottinghamshire and Greater Manchester, although the biggest groups remained north of the Scottish border. Big counts included 250 at Fochabers, Moray & Nairn, 150 at Bridge of Don, Aberdeenshire, and 60 at Kinross.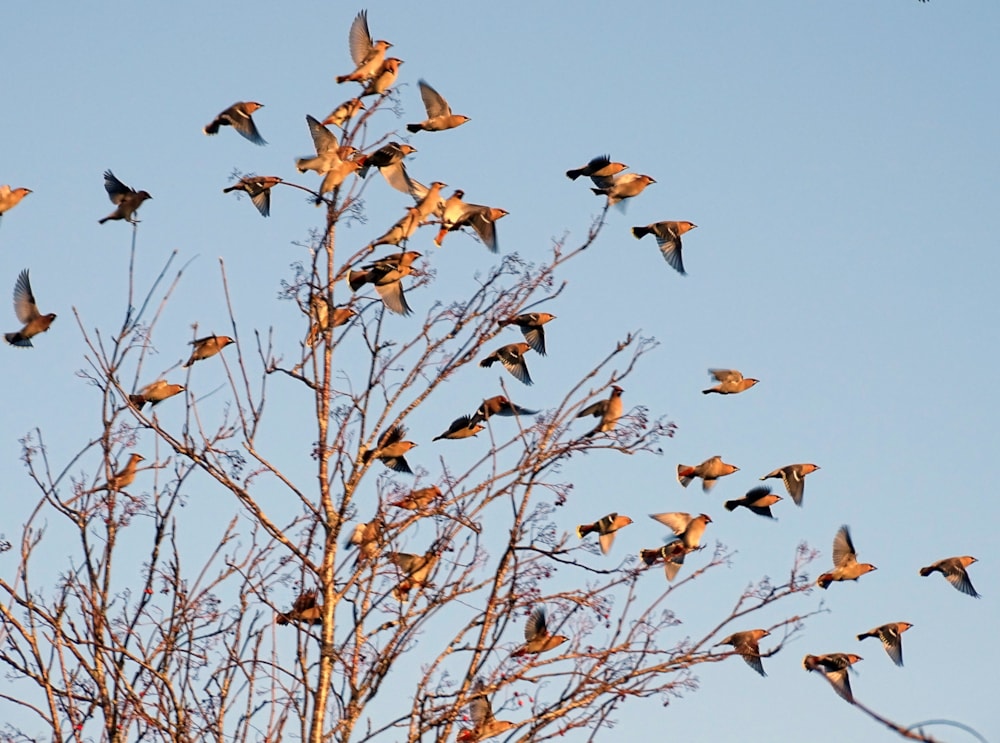 Waxwings, Kinross, Perth & Kinross (John Nadin).
Extralimital records of Rough-legged Buzzard concerned birds at Invernaver, Highland, on 22nd and on North Uist on 24th and St Martin's, Scilly, on 26th; otherwise, all were noted in East Anglia and the South-East, including individuals at seven sites along the north Norfolk coast, two or three juveniles south of Peterborough, Cambs, and a fly-by at Bough Beech Reservoir, Kent. Finally, the Snowy Owl lingered on Eday, Orkney.
Western Palearctic
A surprise first for Norway was discovered amid the icy rocks at Tromsø on 23rd – a Squacco Heron. Neighbouring Sweden produced an East Siberian Wagtail at Djupvik, Gotland, while Oriental Turtle Doves were seen in Västerbotten and Jamtland.
In The Netherlands, the Nutcracker continued to perform ridiculously well at Wageningen all week, as did the long-staying Black-winged Pratincole near Oss, North Brabant. In Belgium, the Pygmy Cormorant stayed put on the outskirts of Brussels.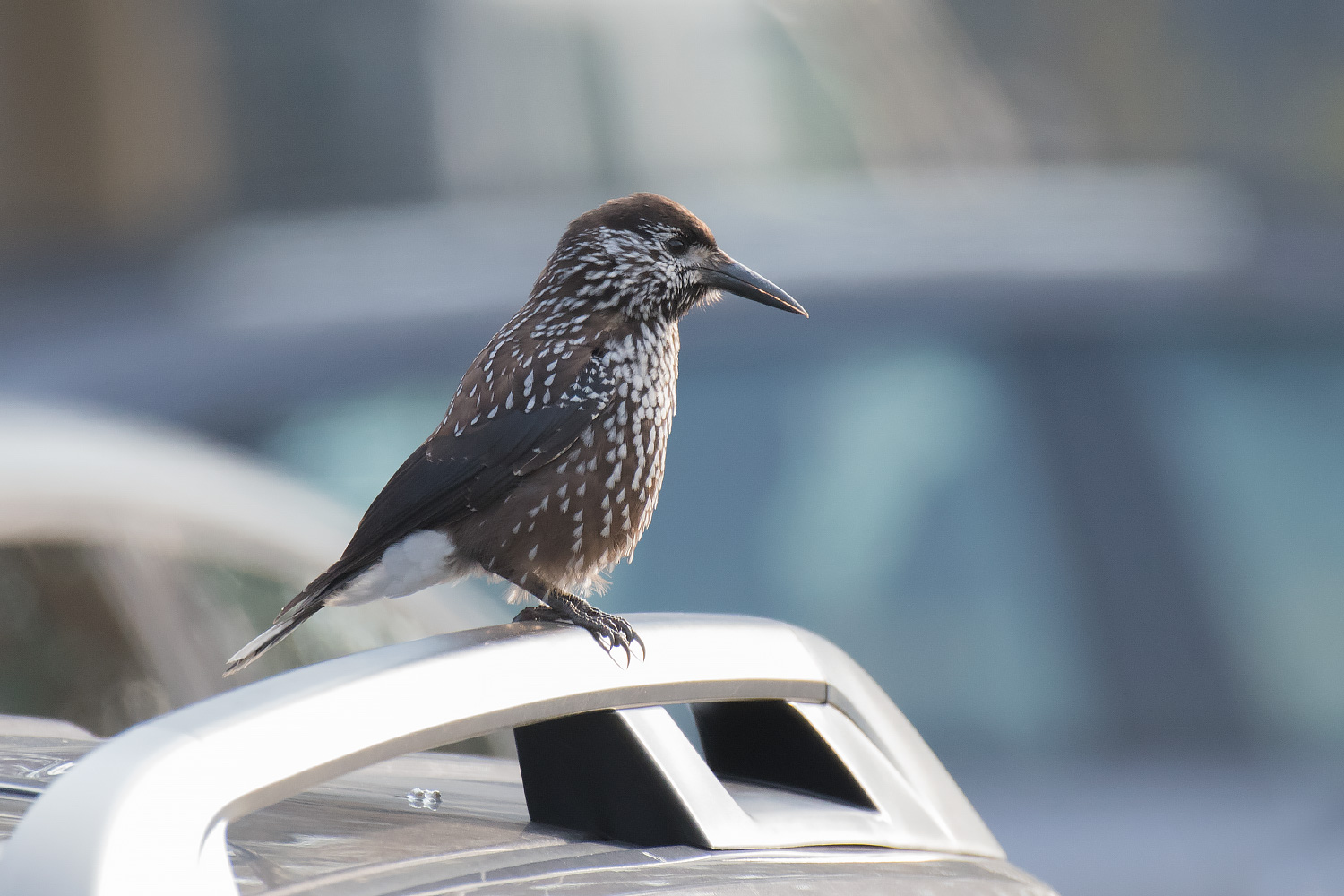 Nutcracker, Wagenignen, The Netherlands (Martin Arkema).
Late news from The Netherlands concerned the discovery of a national first, a Grey-cheeked Thrush, exhausted at The Hague on 5 November. Fortunately the bird was rehabilitated successfully and released nearby on 20 November.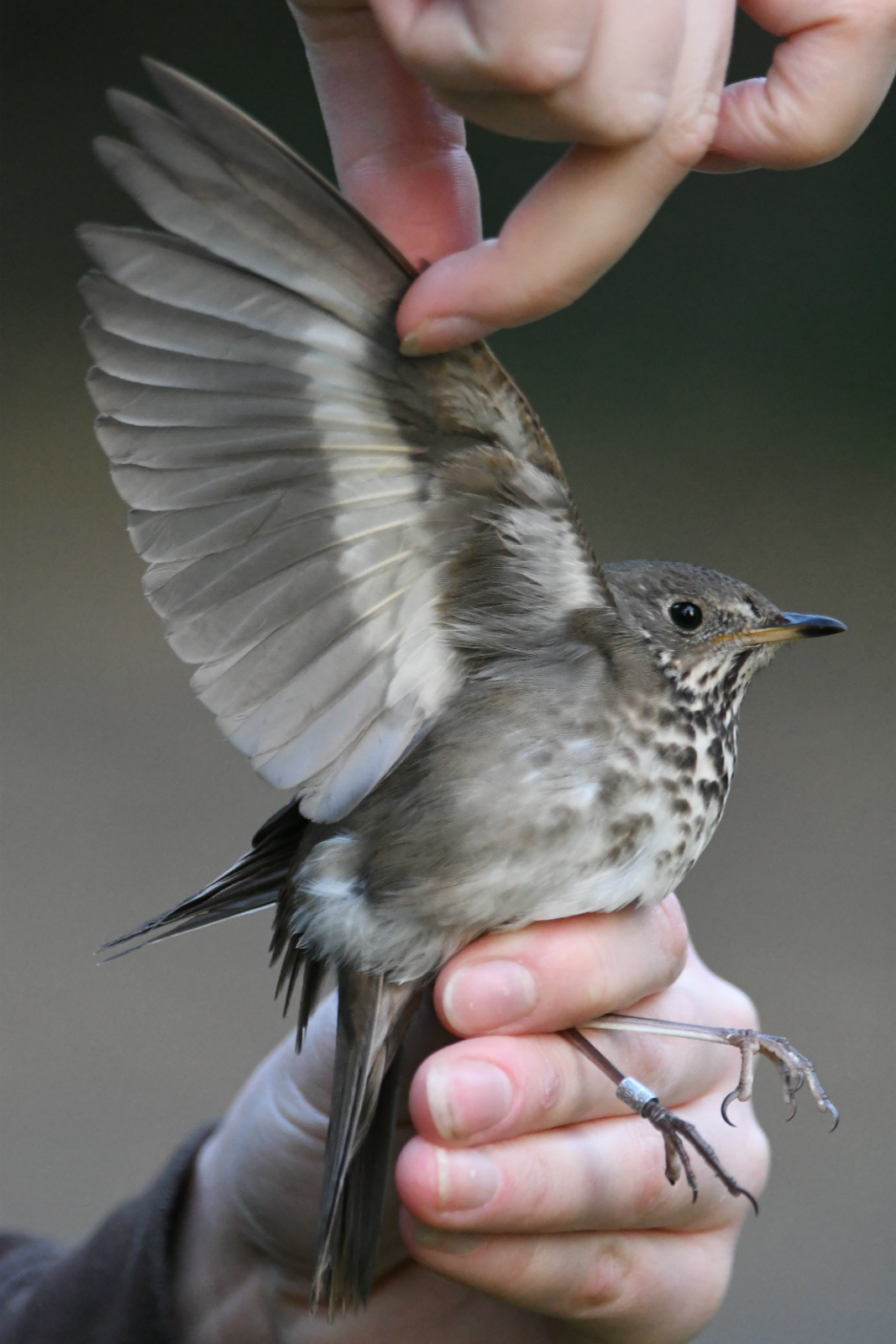 Grey-cheeked Thrush, The Hague, South Holland (Vincent van der Spek).
The Long-tailed Shrike was last seen near Grandson, Switzerland, on 25th, although its elusive nature and a lack of observer coverage could mean it's still there somewhere. French highlights included the continuing Cream-coloured Courser near Digny, Eure-et-Loir, and the Eastern Imperial Eagle still south of Saint-Gilles, Gard.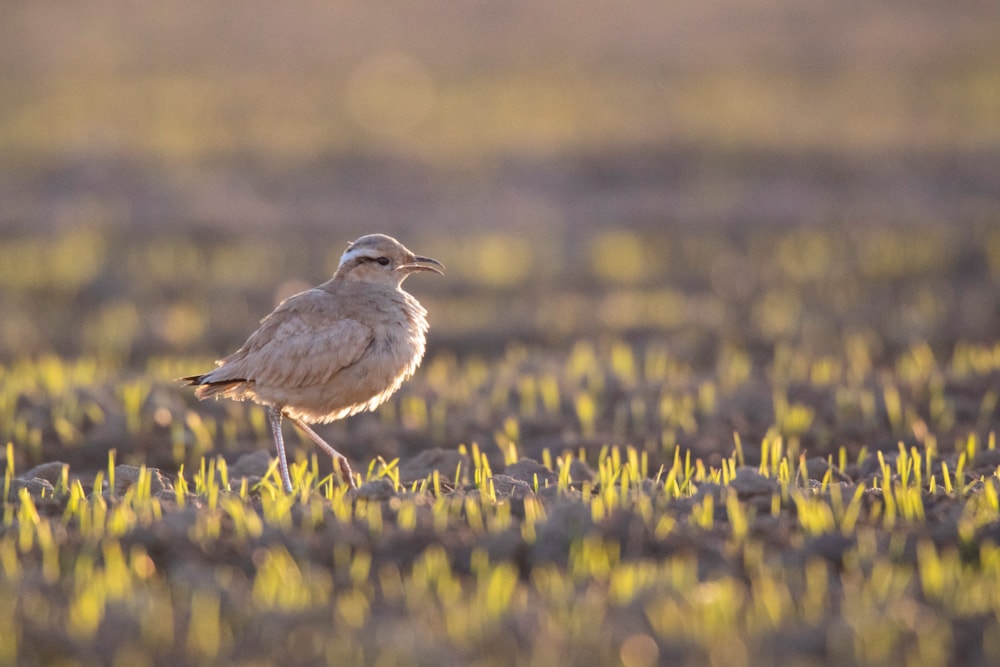 Cream-coloured Courser, Digny, Eure-et-Loir (Denis Keith).
Spain's first Eastern Yellow Wagtail was at Llobregat Delta on 20th, while the Ebro Delta produced a Steppe Grey Shrike. Further south, a single Sociable Lapwing hung on at La Janda, Andalusia, while the Green Heron lingered at Quinta do Lago, Algarve, Portugal.
Asian Desert Warbler was added to the Italian national list this week when a bird was found at Torre Canne, Puglia, on 21st. The Azure Tit was still at Lake Fehér, Hungary, on 24th, with a Spur-winged Lapwing at Pisculet, Romania, that day. Continuing further east, the hot-spot of Besh Barmag produced Azerbaijan's first Long-tailed Rosefinch on 22nd. Meanwhile, Israel's first-ever Barnacle Goose was at Agamon Hula on 25th.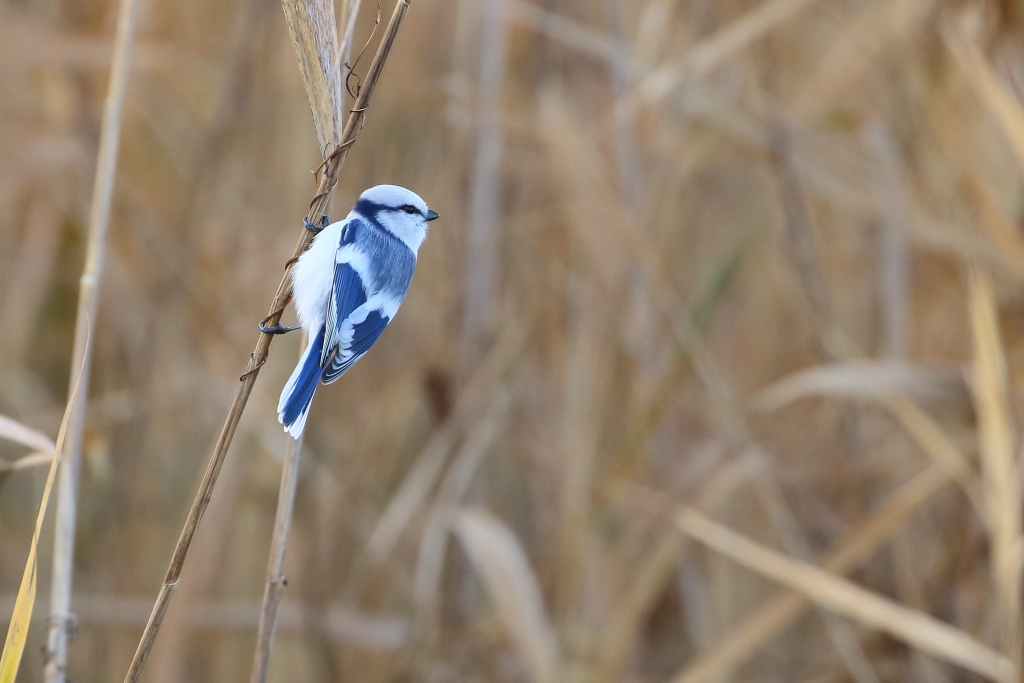 Azure Tit, Lake Fehér, Hungary (Csaba Barkoczi).
The Bufflehead was still on Sal, Cape Verde, on 22nd, while the Dwarf Bittern continued its year-long stay on Fuerteventura. To the south-west of the Canary Islands, a Red-footed Booby was seen from a vessel on 21st. In the Azores, the Tricoloured Heron continued to show well at Ribeira Quente, São Miguel, with an American Coot found at nearby Lagoa das Furnas on 21st.