A record Little Gull movement, alongside a smattering of Arctic Terns and big numbers of Bar-tailed Godwits, made for a decent week for inland birders. Overshooting spring vagrants along England's south coast, chiefly out west, included the first Golden Orioles of the year but, broadly, it was another quiet period dictated by northerlies.
A migrant-packed day on the Isles of Scilly on 26th peaked with a female Common Rock Thrush watched flying in off the sea at St Mary's Airfield, although it would prove to be a one-evening visitor. Scilly's south-western location stands it in good stead with five previous records – approximately 20% of the entire British total – most recently a widely admired adult male on St Martin's in April 2017.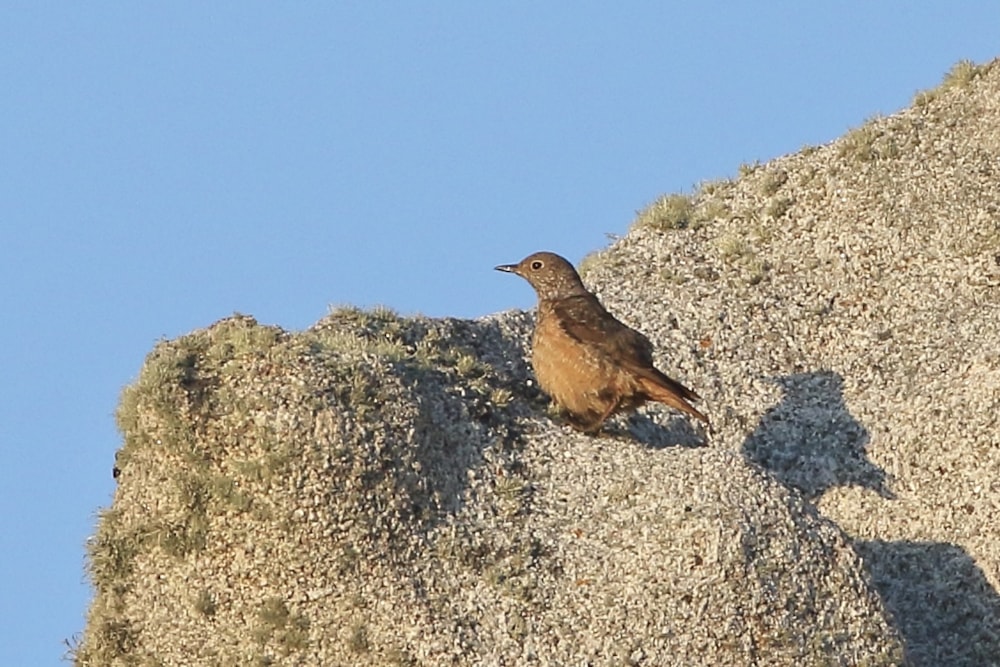 Common Rock Thrush, St Mary's, Isles of Scilly (Scott Reid).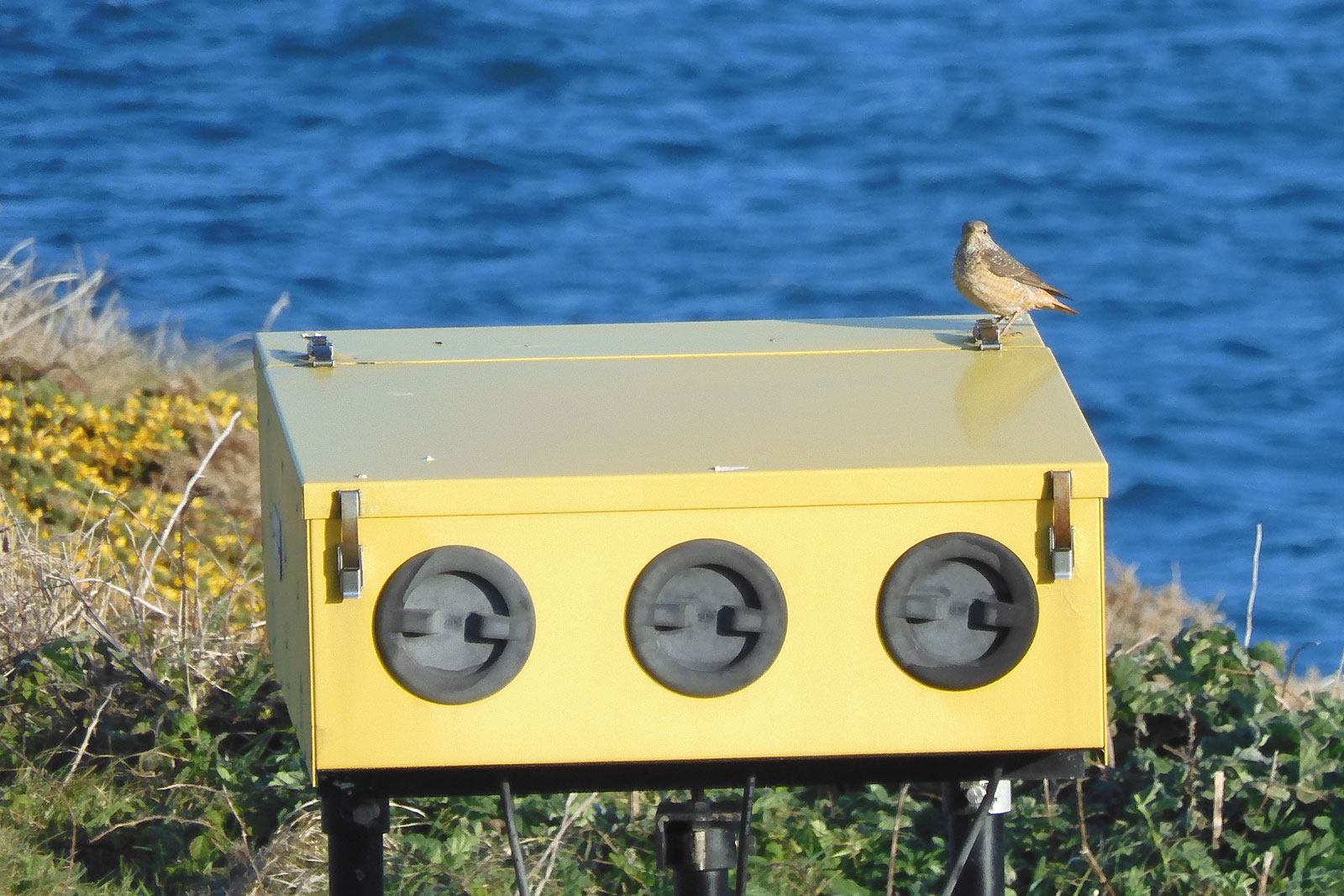 Common Rock Thrush, St Mary's, Isles of Scilly (Bob Flood).
Ireland's second Greater Sand Plover was photographed at Rossbrin, Co Cork, on 21st, although to the disappointment of any would-be twitchers didn't come to light until 23rd. The country's sole previous record concerns a one-day individual at Tacumshin, Co Wexford, in July 2016. Co Cork also scored Ireland's fourth Sardinian Warbler at Knockadoon Head on the same date, which thankfully proved far more obliging until 23rd at least. Amazingly, it is the second record for the headland, following one in April 1993.
Happy, in every sense. pic.twitter.com/Eh717JYBaN

— BirderPaul (@PaulBirder) April 21, 2021
Northumberland's Low Newton-by-the-Sea seems to deliver the goods year-on-year, with a two-day Red-throated Pipit on 23-24th one of very few twitchable county records – and looking resplendent in its summer dress. In Greater Manchester, a very short stay from a probable Iberian Wagtail at Elton Reservoir likely means the required documentation required for acceptance of this tricky Yellow Wagtail subspecies is lacking.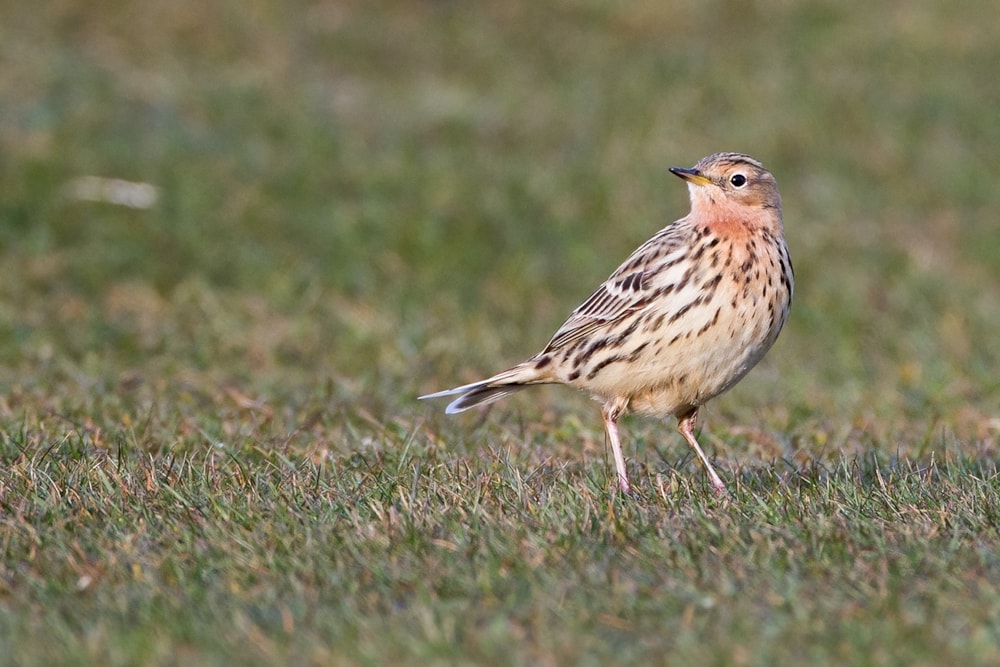 Red-throated Pipit, Low Newton-by-the-Sea, Northumberland (Gary Woodburn).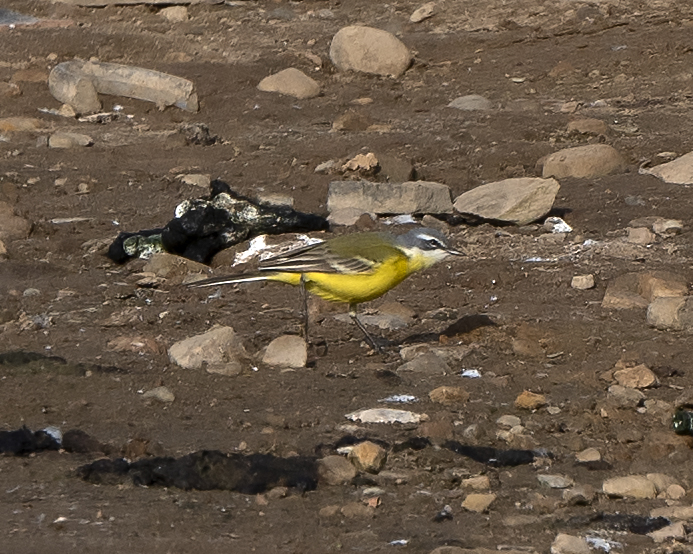 Probable Iberian Wagtail, Elton Reservoir, Greater Manchester (Paul Wilson).
New Eastern Subalpine Warblers were at Porthgwarra, Cornwall, from 21-23rd and Foula, Shetland, from 25th, with last week's male at Treeve Common, Cornwall, still present too. A possible orphean warbler sp was reported at Dorset's Knighton Heath GPs on 20th.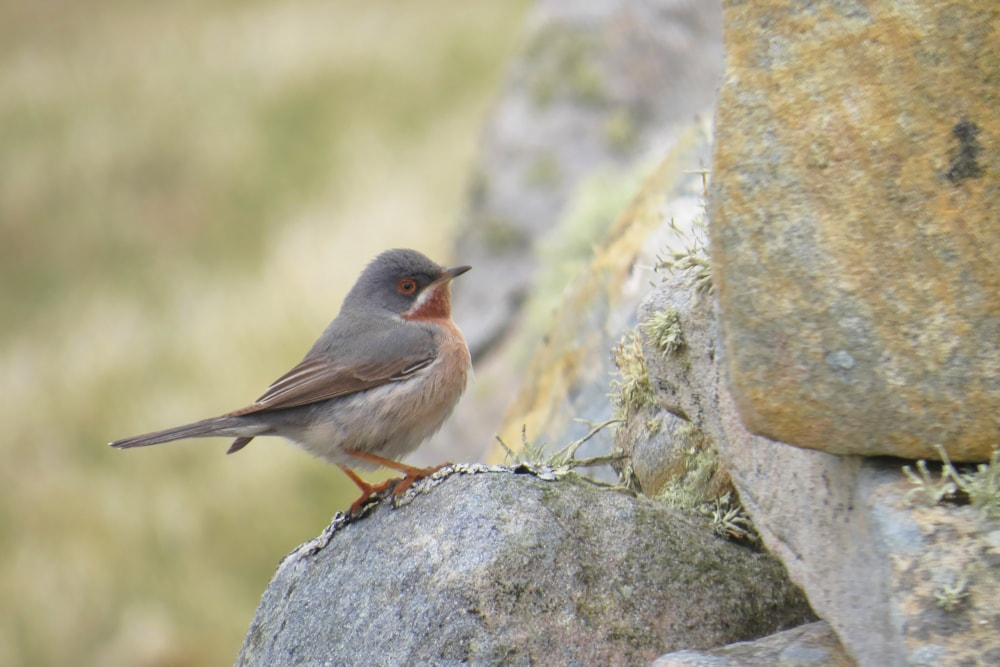 Eastern Subalpine Warbler, Foula, Shetland (Donna Atherton).
The singing male Iberian Chiffchaff spent another week at Foxhall, Suffolk, while, in Shetland, a Hornemann's Arctic Redpoll was on Fair Isle on 25-26th.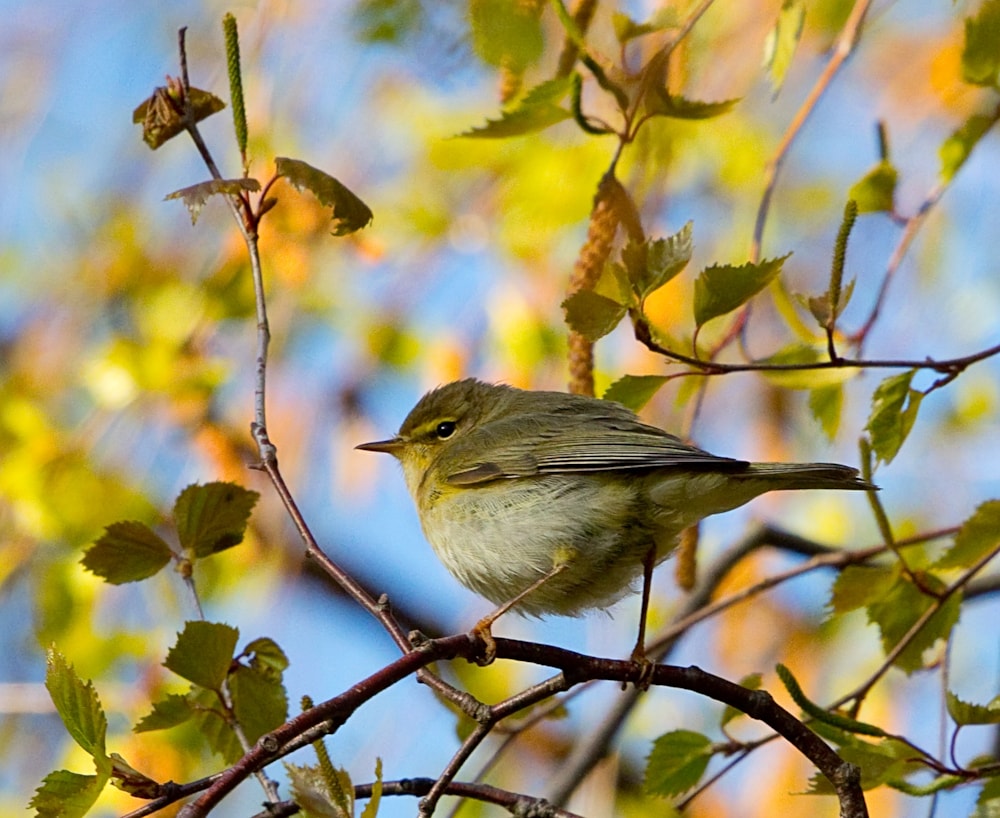 Iberian Chiffchaff, Kesgrave, Suffolk (Nick Brown).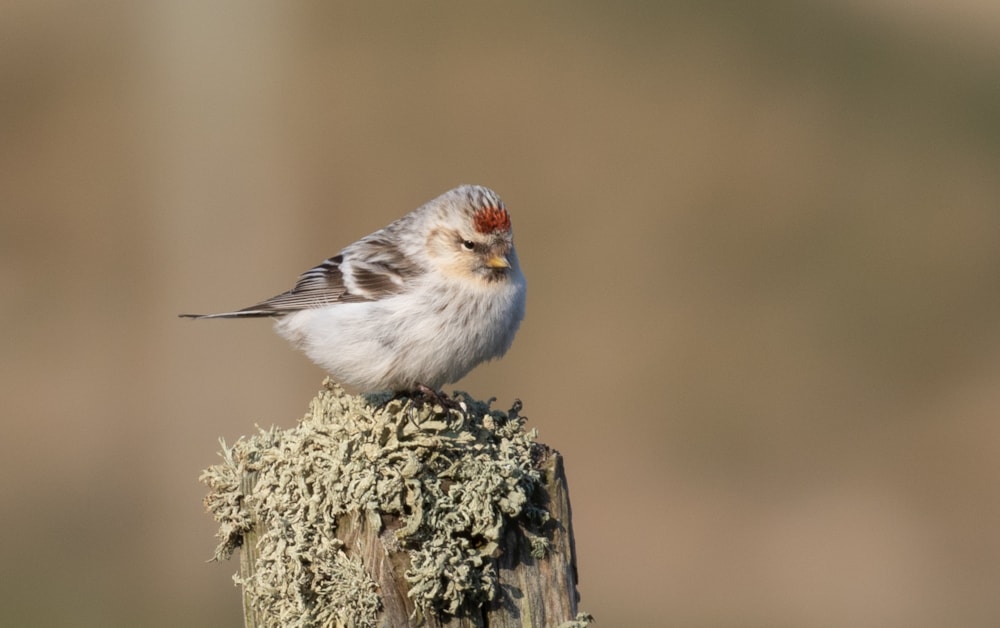 Hornemann's Arctic Redpoll, Fair Isle, Shetland (Daniel Gornall).
An adult white-morph Gyr Falcon photographed at Walmer, Kent, on 21st is an interesting record. There have been approximately 80 past April sightings to date, including another white morph at Folkestone, Kent, on 28 April 1979.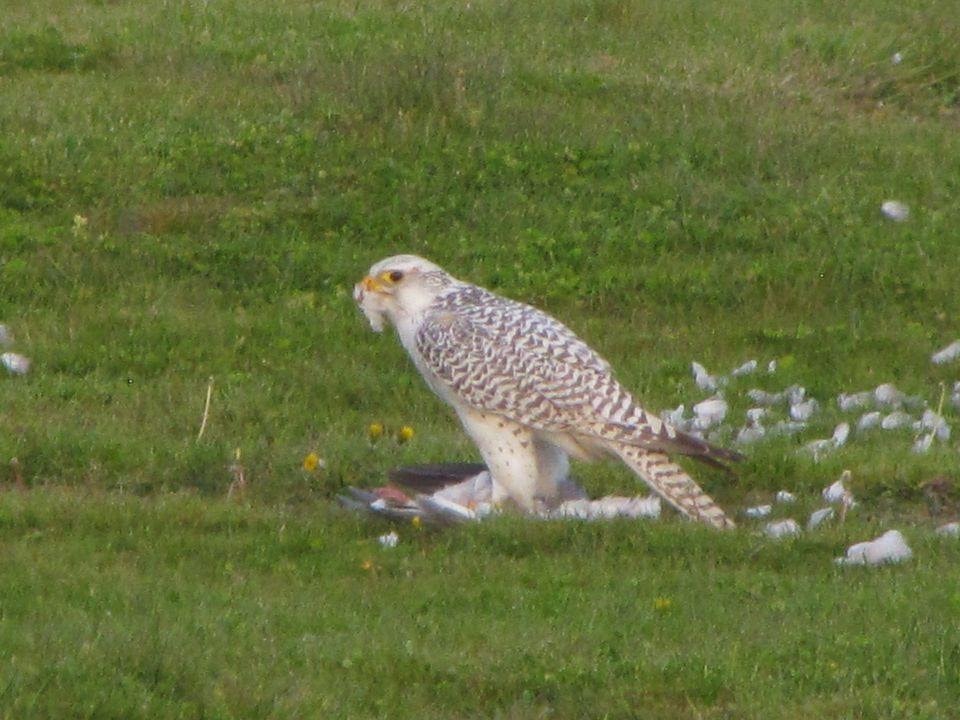 Gyr Falcon, Walmer, Kent (Tony Wickenden).
Meanwhile, an adult male Pallid Harrier tanked it north over East Chevington, Northumberland, on 22nd, with a probable male over both Pitsford Reservoir, Northamptonshire, and Sandy, Bedfordshire, the following day. A probable Short-toed Snake Eagle was reported over Watton, Norfolk, on 21st.
In Cheshire, a Collared Pratincole was photographed at Kerr's Field, Leasowe, although would prove an agonisingly brief visitor – and perhaps accounts for the possible pratincole sp recorded over Cors Ddyga RSPB, Anglesey, on 19th. The Long-billed Dowitcher lingered at Scorton, North Yorkshire, until 23rd, with Ayrshire's Spotted Sandpiper last reported on the same date.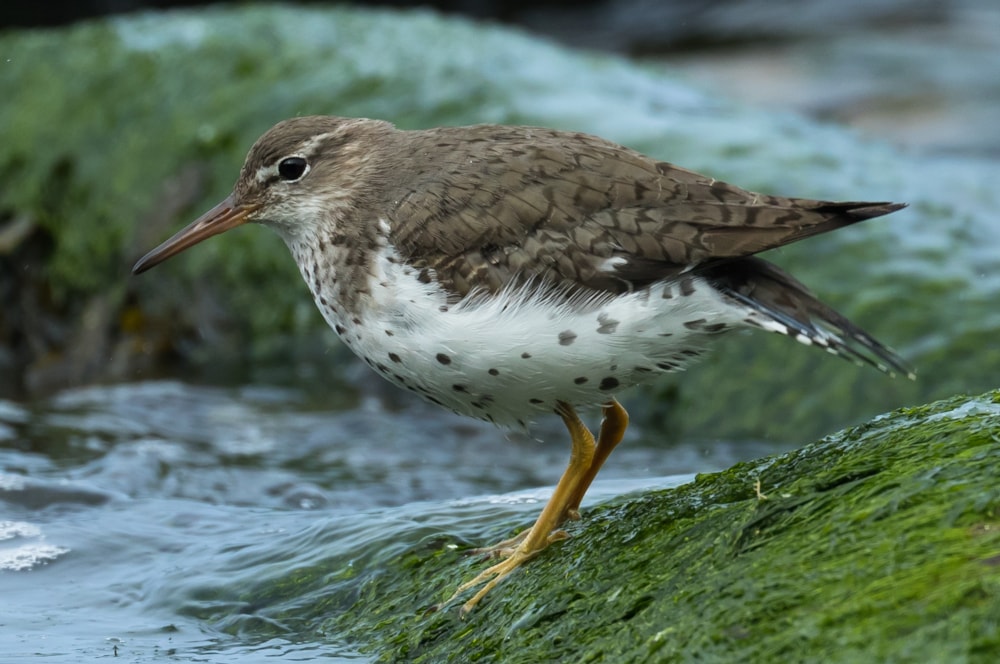 Spotted Sandpiper, Croy, Ayrshire (Dave Grant).
A female Kentish Plover at Rutland Water, Leicestershire and Rutland, on 21st was an exceptional inland occurrence, especially when considering the first-winter Bonaparte's Gull a few metres away on the very same lagoon. An adult Bonaparte's joined the first-winter in Cardiff Bay, Glamorgan, from 24th, with a first-winter at Upton Warren NR, Worcestershire, from 27th another notable inland record and perhaps the Rutland Water bird relocating.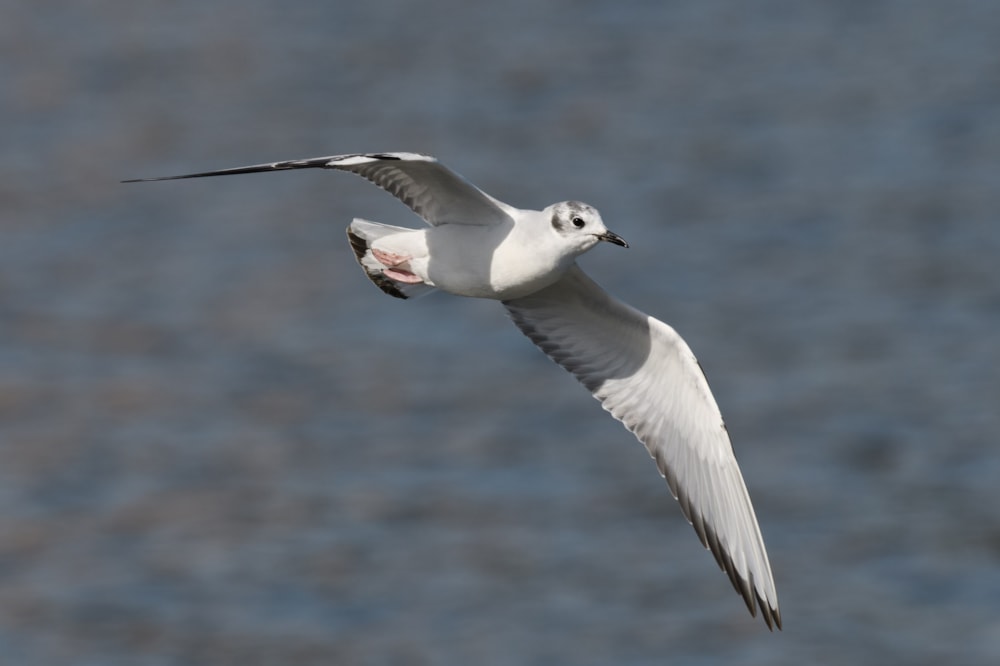 Bonaparte's Gull, Cardiff Bay, Glamorgan (Peter Howlett).
Three of this winter's most notable vagrants remained: Co Kerry's Double-crested Cormorant at Carrig Island, Belted Kingfisher at Castletown Bearhaven, Co Cork, and the American Herring Gull at Newlyn, Cornwall. A Black Stork over Cynwyd, Clwyd, on 26th was relocated over Marton, Cheshire, later that afternoon.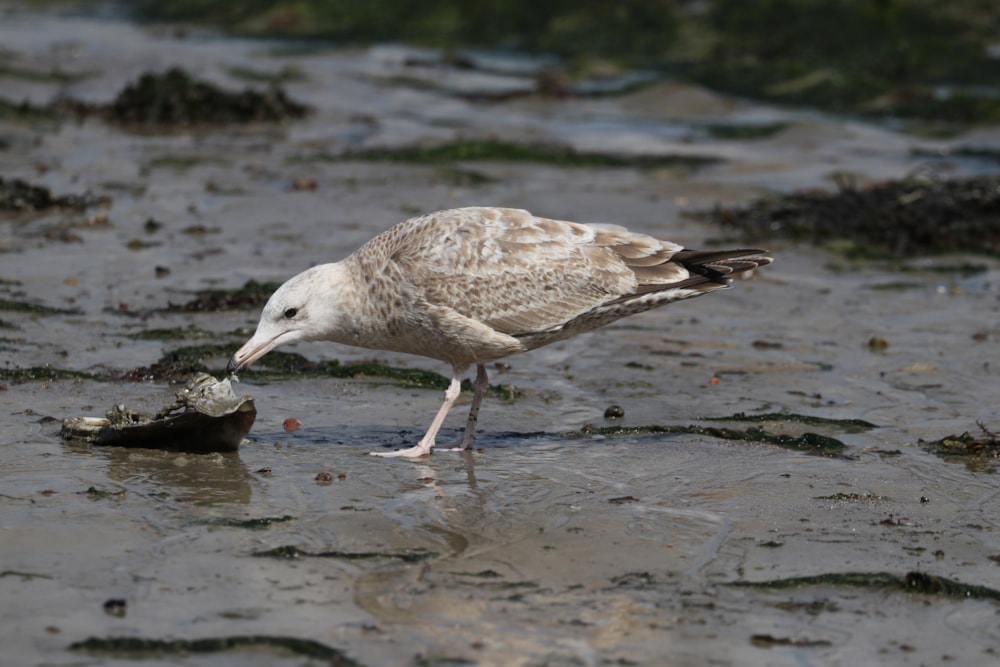 American Herring Gull, Newlyn, Cornwall (Rik Addison).
Northumberland's regular Black Scoter reappeared at the week's end, the first sighting since 25 February, while a pair of Ferruginous Duck at Coate Water CP, Wiltshire, on 21st only was an intriguing report. Elsewhere, a first-winter drake King Eider at Uyeasound, Unst, from 23-25th and the long-staying Pied-billed Grebe still at Argyll's Loch Feorlin.
Highland's Richardson's Cackling Goose remained with Pink-feet at Udale Bay until 22nd; the presumed escaped Lesser White-fronted Goose reappeared at Pilling Lane Ends, Lancashire, from 22-25th. Five Grey-bellied Brants were with Pale-bellied Brents at North Bull Island, Dublin, on 24th.
A Bearded Seal at Nesbister, Mainland, on 24th was new-in in Shetland. The immature male Walrus still was at Tenby, Pembrokshire, throughout, with the Sei Whale last reported in the Firth of Forth off Kinghorn, Fife, on 26th. A Kuhl's Pipistrelle was released at an undisclosed site in West Sussex on 21st after a stay in care.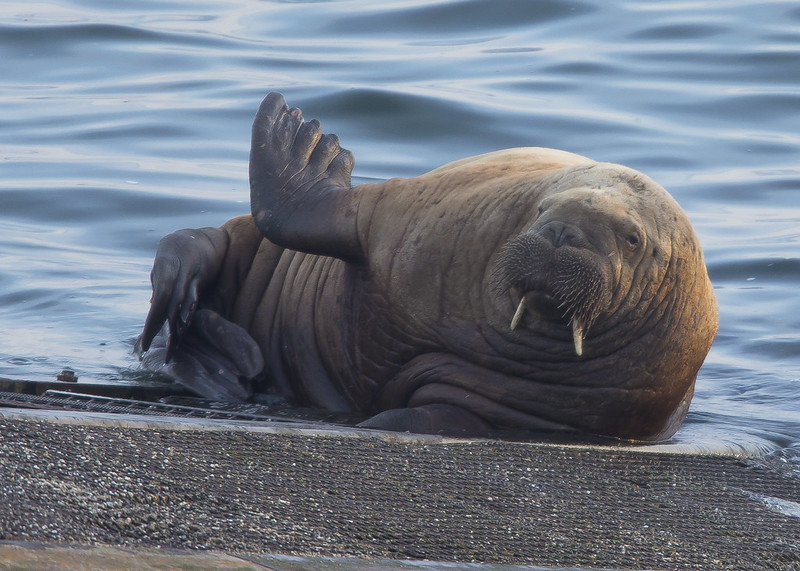 Walrus, Tenby, Pembrokeshire (Ron Marshall).
Scottish mainland
A Hoopoe over Whiteness Head, Highland, on 24th was mainland Scotland's best action of the week, while a Siberian Chiffchaff was on Fife's Isle of May on 27th. Rough-legged Buzzards were reported at Dava, Highland, on 22nd and on the Clyde Islands at Sliddery, Arran, on 25th. Remarkably, one of the Isle of Wight White-tailed Eagles made it as far north as Thurso, Caithness, by 22nd.
White-billed Diver numbers continued to build: four off Cullen, Moray and Nairn, nine off Portsoy, Aberdeenshire, and one off Balnakeil, Highland. Late Ring-necked Duck held on at Cameron Reservoir, Fife, and Bingham's Pond, Clyde, with Surf Scoters still off at Aberlady Bay (two) and Musselburgh, Lothian. Last week's Northern Eider remained at Coul Links, Highland. On Tiree, Argyll, three Ring-necked Duck continued at Loch Bhasapol, alongside a young Glaucous Gull.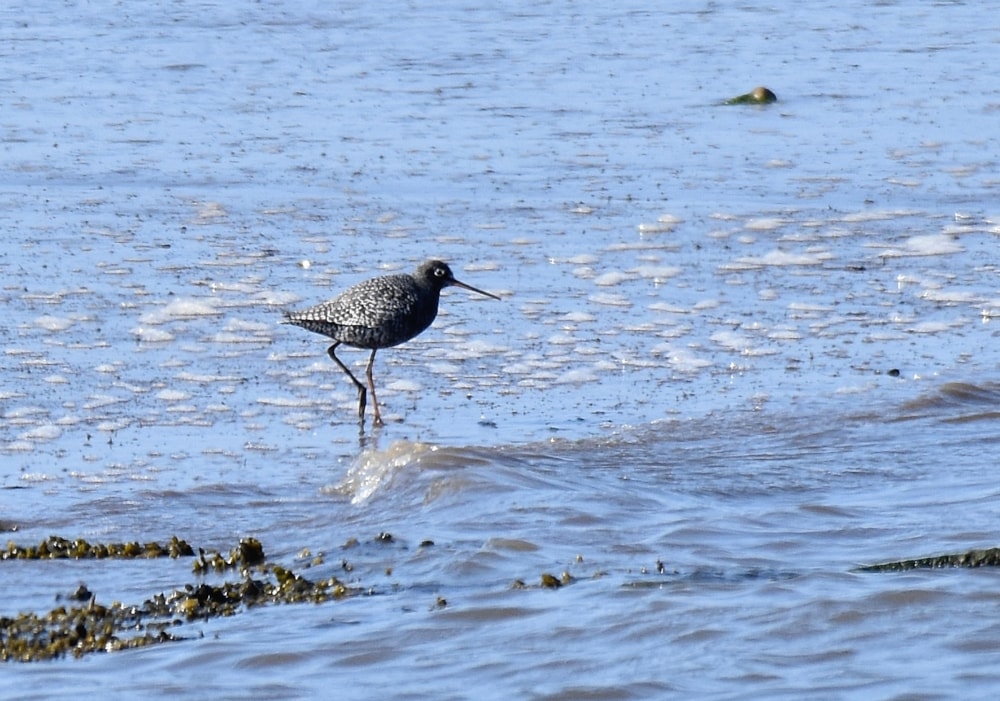 Spotted Redshank, Cramond, Lothian (Lukasz Pulawski).
Northern Isles and the Hebrides
A rare spring Yellow-browed Warbler was in Shetland at Baltasound, Unst, on 24-25th, while a drake Mandarin Duck at Wats Ness, Mainland, added a splash of colour. Four White-billed Divers were across the archipelago: at Lamba Ness, Unst, Basta Voe, Yell, Isle of Fethaland, Mainland, and Mavis Grind, Mainland. Meanwhile, White-tailed Eagles were over Hillwell, Mainland, and Baltasound, Unst and a Kumlien's Gull was briefly at Gremista, Mainland, on 24th, with an adult Eurasian Spoonbill at Loch of Spiggie, Mainland.
At least two White-billed Divers off Fair Isle from 21st were the first island records since 1979. A Little Bunting was on the island from 25th, while a White-tailed Eagle and Russian White-fronted Goose provided a strong supporting cast.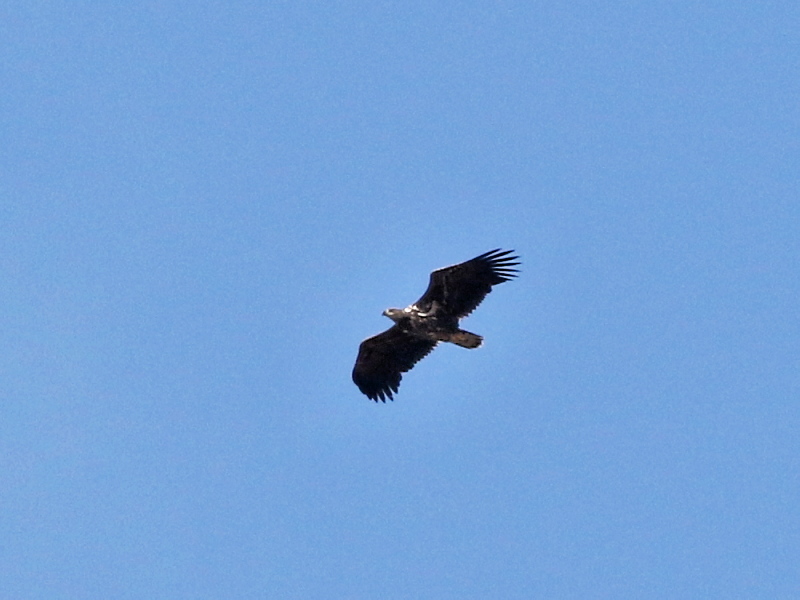 White-tailed Eagle, Norwick, Unst, Shetland (David Cooper).
A strong showing from Orkney, overshooting interest included a Black Kite at Heddle, Mainland, on 25th and a Greater Short-toed Lark on Papa Westray on 25th, the latter one of only three Orcadian records away from North Ronaldsay. Westray scored an Avocet and Little Gull duo on Loch of Swartmill, with a Great Egret at Loch of Sabiston, Mainland, and a Common Crane at Loch of Banks. A Wryneck was on North Ronaldsay on 23-24th, with a White-tailed Eagle and Eurasian Spoonbill best of the rest.
In the Outer Hebrides, a white-morph Snow Goose continued at Loch an Tiumpan, Lewis, with two White-billed Divers off Port Skigersta. A pair of Surf Scoters lingered in the Sound of Taransay, although a drake Garganey at Loch Ardvule, South Uist, provided a glimpse of spring, Iceland Gulls were at five sites, with Lapland Buntings at three, including 10 at Lionel, Lewis.
North-East England
A White-billed Diver was tracked heading northwards past Whitburn Coastal Park, Durham, on 24th, with an Iceland Gull past on 27th and a Glaucous Gull at South Shields on 24th. A Spotted Redshank at Lamesley Water Meadows was a smart inland record, likewise a Blue-headed Wagtail at Darlington, while Ruddy Shelduck were at both Washington WWT and Wingate Quarry.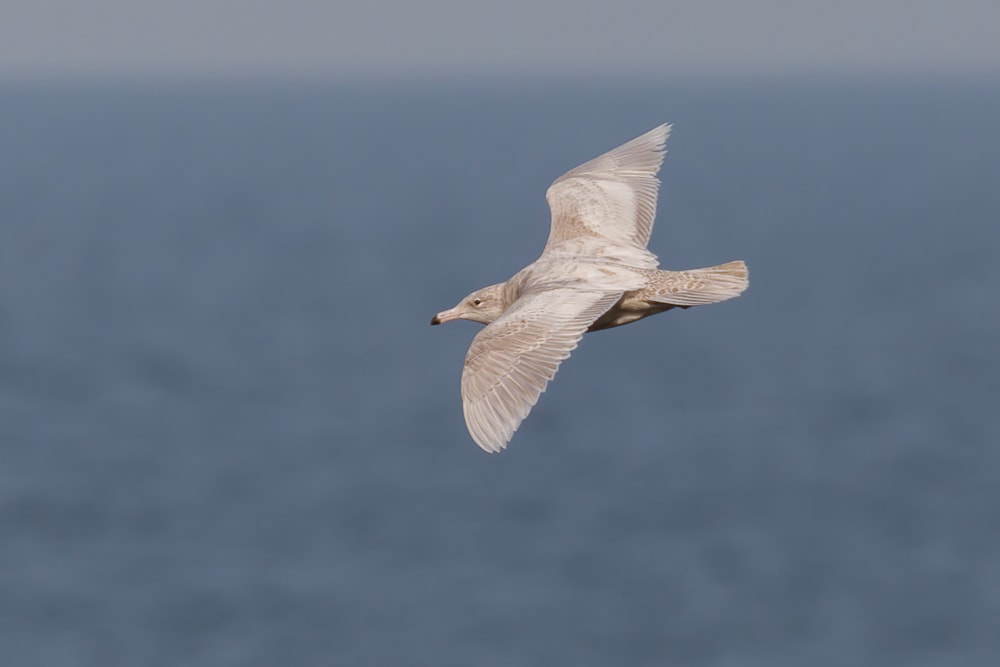 Glaucous Gull, St Mary's Island, Northumberland (Alan Curry).
A Hoopoe in a Fenham garden on 26th was a Northumberland highlight, as was the first returning Roseate Tern of the year, back on Coquet Island on the same date. Whitburn's White-billed Diver tracked past Blyth, Newbiggin-by-the-Sea and Holy Island on 24th; two Common Cranes flew over the latter site the previous day. Garganey were at four sites and Iceland Gulls were at seven, while a Glaucous Gull was at St Mary's Island on 23rd. A Black Redstart at Boulmer was a nice reminder of the winter months.
In a quiet week for Cleveland, a Hooded Crow at Portrack Marsh was a stand-out addition. Elsewhere, a Little Gull was at Cowpen Marsh, several sites hosted Ring Ouzels and Greatham Creek's Spotted Redshank continued.
North-West England
Sabine's Gulls are what inland patchers' dreams are made of, and one lucky Cumbrian birder struck gold this week in the form of an adult on the River Esk at Longtown from 22-25th. A Eurasian Stone-curlew at South Walney NR on 26th was the island's second record and a decent county bird to boot.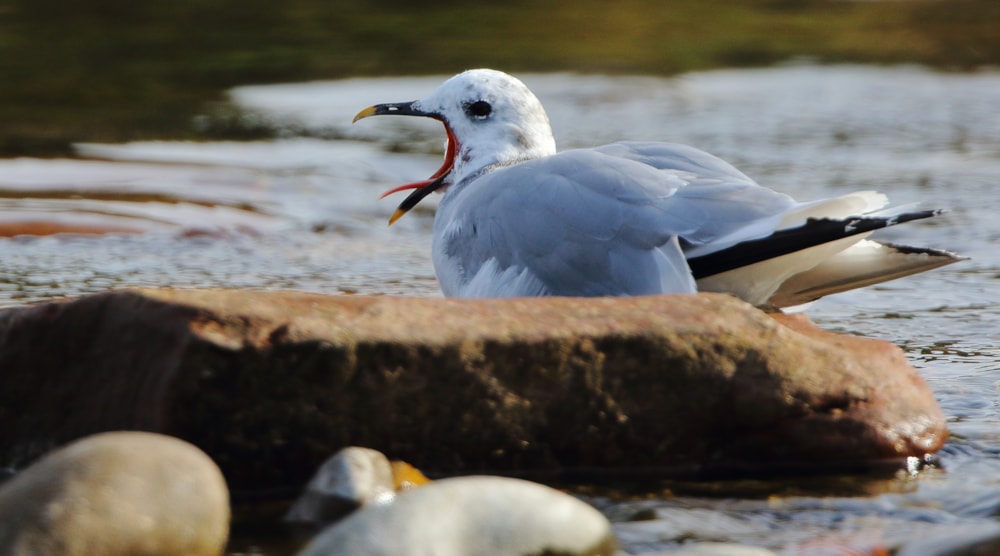 Sabine's Gull, Longtown, Cumbria (Sam Northwood).
Lancashire's faithful Dusky Warbler lingered at Ainsdale throughout, while further north the Ribble Estuary's departing Pink-feet held a Tundra Bean and 4 Russian White-fronted Geese at Crossens Outer Marsh on 27th. Although an ever-increasing sight in the region, five Eurasian Spoonbills over Brockholes LWT and later Lunt Meadows NR made for a fine spectacle, as did the first co-ordinated Lancashire Whimbrel roost count of the year: 488 roosted at Barnacre Reservoir, 141 at Alston Wetland and 122 at Glasson Marsh on the evening of 25th. A Pomarine Skua winged its way past Rossall Point on 26th.
One of Cheshire's best birds this week wasn't seen by anyone at all – a sure sign of the times – when a European Serin was sound-recorded over Hoylake on 20th. Elsewhere, the drake Ring-necked Duck was again at Newchurch Common on 23rd and the Slavonian Grebe remained at Acre Nook Sand Quarry throughout. A possible White-tailed Eagle flew east over Bickerton Hill on 25th.
Greater Manchester was quiet, although Little Woolden Moss boasted both Spotted Redshank and Wood Sandpiper from 26th.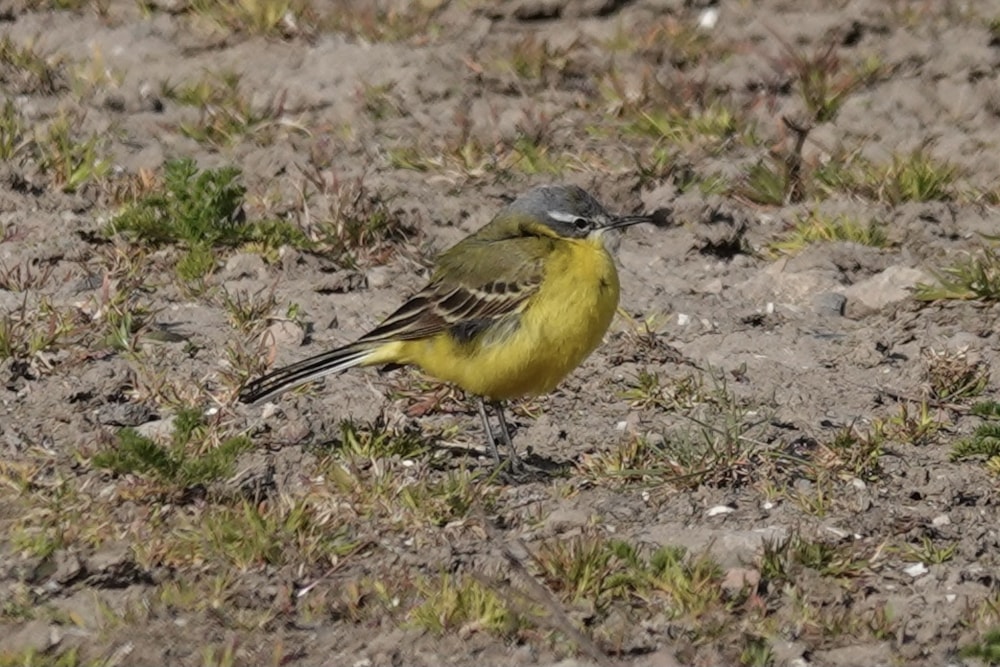 Blue-headed Wagtail, Marshside RSPB, Lancashire (Stuart Darbyshire).
Lincolnshire and Yorkshire
Eastern counties are still struggling to shake off the cold north-easterly airflow that has dominated this spring, yet Lincolnshire still managed a few decent birds this week: a Temminck's Stint was at Covenham Reservoir on 24-25th, a Eurasian Dotterel at Frampton Marsh RSPB on 27th and a Wryneck at Gibraltar Point NNR. Inland sightings included four Common Cranes over Deeping St James on 24th, Dark-bellied Brent Goose at Culverthorpe Lake and the first Black Tern at Baston & Langtoft Pits on 27th, with several inland localities netting Bar-tailed Godwits. The county largely missed out on Little Gulls, though, with a brief 18 at Deeping Lakes LWT on 23rd the best.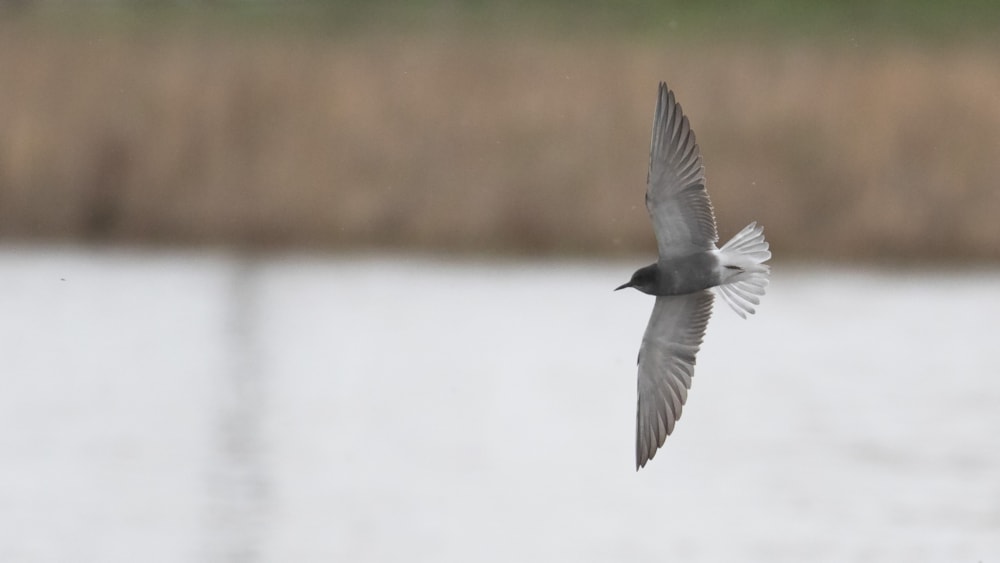 Black Tern, Baston & Langtoft Pits, Lincolnshire (Josh Jones).
Bird of the week in the Spurn area was a Siberian Chiffchaff at Easington on 24th. The Flamborough area was also pretty quiet, but Southfield Reservoir had a good run that produced Spotted Redshank and Little Tern this week. In South Yorkshire, Hatfield Moors offered Little Gulls and Grey Plovers, with Spotted Redshanks at iPort Lakes and Wombwell Ings. Austerfield had a Wood Sandpiper on 26th.
Wood Sandpiper was also on the menu at St Aidans RSPB, West Yorkshire, where Caspian Gull and Little Gull were also on offer. The Yorkshire Dales produced a couple of great records on 23rd: a Hoopoe photographed at Litton and a Black Kite at Hebden. North Duffield Carrs produced Wood Sandpiper and Kittiwake, with an Iceland Gull also seen near York. A Sabine's Gull flew north past Hunmanby Gap on 21st and a Hooded Crow was at Filey.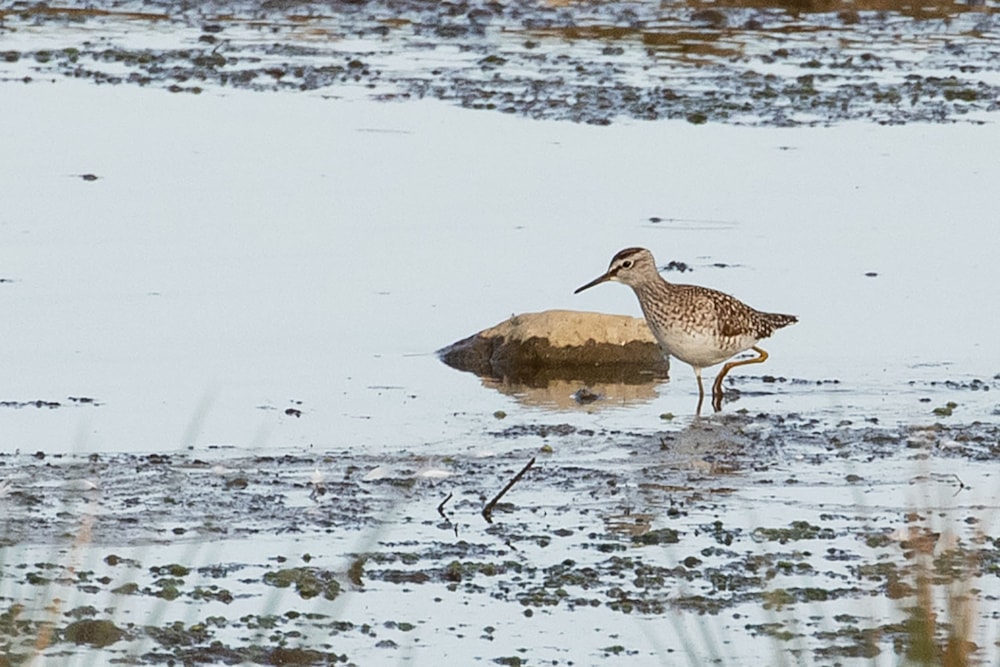 Wood Sandpiper, St Aidan's RSPB (Swillington Ings), West Yorkshire (Joe Seymour).
West Midlands
Passage was back on in Staffordshire this week, with Wood Sandpipers at Branston GPs and Middleton Lakes RSPB and a Black Tern at Blithfield Reservoir on 27th. A Curlew Sandpiper was a great find at the aforementioned Middleton Lakes RSPB on 25th. Two Black-necked Grebes were at Uttoxeter Quarry on 23rd and three at Belvide Reservoir on 26th. A singing Wood Warbler was a nice local bird at The Wrekin, Shropshire, on 24th, as was an adult Purple Heron at Wellington GPs, Herefordshire, from 21st. Ring Ouzels kept birders entertained in West Midlands with five sites recording birds.
Little Gulls marched their way into Warwickshire on 23rd, with top counts of 40+ at Draycote Water and 11 at Shustoke Reservoir. Draycote Water also came top of the class with regard to Arctic Tern passage, with 69 through on 21st. A Wood Sandpiper was at Ladywalk NR from 26th. In Worcestershire, Camp Lane Pools, Grimley, continues to produce good local birds, so a Black Tern on 21st and Wood Sandpiper on 25-26th almost came as no surprise. A singing Wood Warbler was at Monkwood Green on 25th.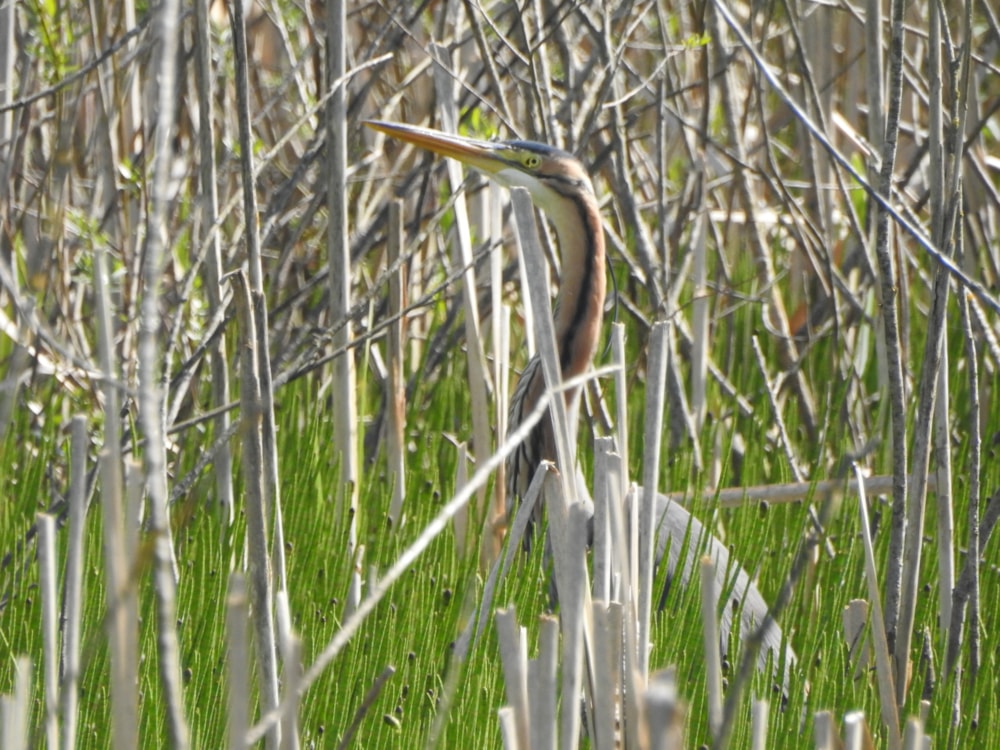 Purple Heron, Wellington GPs, Herefordshire (Nick Skilbeck).
Content continues after advertisements
East Midlands
Derbyshire's Great Northern Diver remained steadfast at Carsington Water, while a Wood Sandpiper proved a one-day-wonder at Ogston Reservoir on 25th. Despite their origin, four Knepp White Storks tracked through Derbyshire airspace on 24th was an impressive spectacle.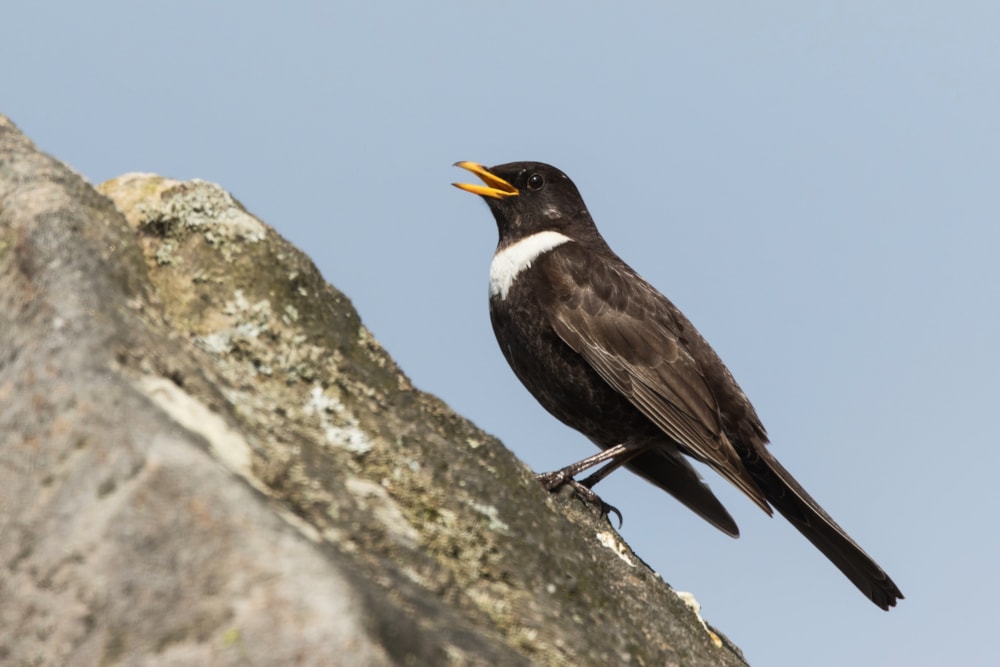 Ring Ouzel, Stanage Edge, Derbyshire (Paul Coombes).
The Slavonian Grebe continued at Langford Lowfields RSPB, Nottinghamshire, as did the Dark-bellied Brent Goose at Colwick CP and the first-winter Russian White-fronted Goose at Girton Pits. Black Terns were at Attenborough NR and Hoveringham GPs. Derbyshire's quartet of White Storks crossed the border and were tracked north-east over an impressive 10 sites. Common Cranes also passed over a notable seven localities.
The eagerly anticipated spring Little Gull passage went above and beyond expectation this year, with a solid seven sites scoring. Pitsford Reservoir alone logged 76 birds; other impressive counts were as follows: 62 at Titchmarsh NR, 26 at Clifford Hill GPs, 25 at Stanwick GPs and 18 at Summer Leys LNR. The latter also hosted a Wood Sandpiper from 24-27th and a Russian White-fronted Goose was at Stanford Reservoir on 23rd.
Rutland Water enjoyed a smorgasbord of local goodies: 107 Little Gulls through on 23rd alongside a smattering of Arctic Terns and a Black Tern, six Garganey, Greater Scaup, four Spotted Redshanks, 11 Bar-tailed Godwits, Grey Plover and Great Northern Diver still. Little Gulls featured elsewhere too, with 70 through Eyebrook Reservoir on 24th alongside the ever-present Great Northern Diver.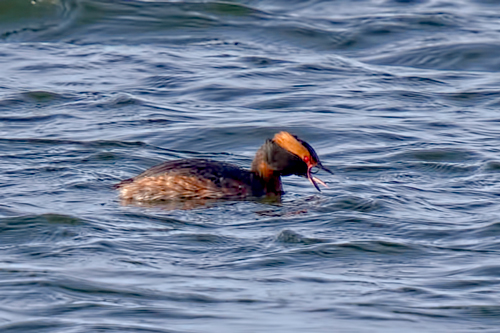 Slavonian Grebe, Langford Lowfields RSPB, Nottinghamshire (David Carr).
East of England
At least two White-tailed Eagles roamed the skies of Cambridgeshire this week – one from the IoW reintroduction scheme, the other not. Glossy Ibises included one at Cam Washes. It was otherwise a terrific week for spring birding in the county, with an assortment of classic late April species including Black Terns at three sites, Little Gulls at nine (including 38 at Dernford Farm Reservoir, which also held a lingering Kittiwake). Other 'notables' included Curlew Sandpiper at Kingfishers Bridge NR on 26th and an eye-watering 100 Bar-tailed Godwits at West Brook, Fenstanton, on the evening of 25th.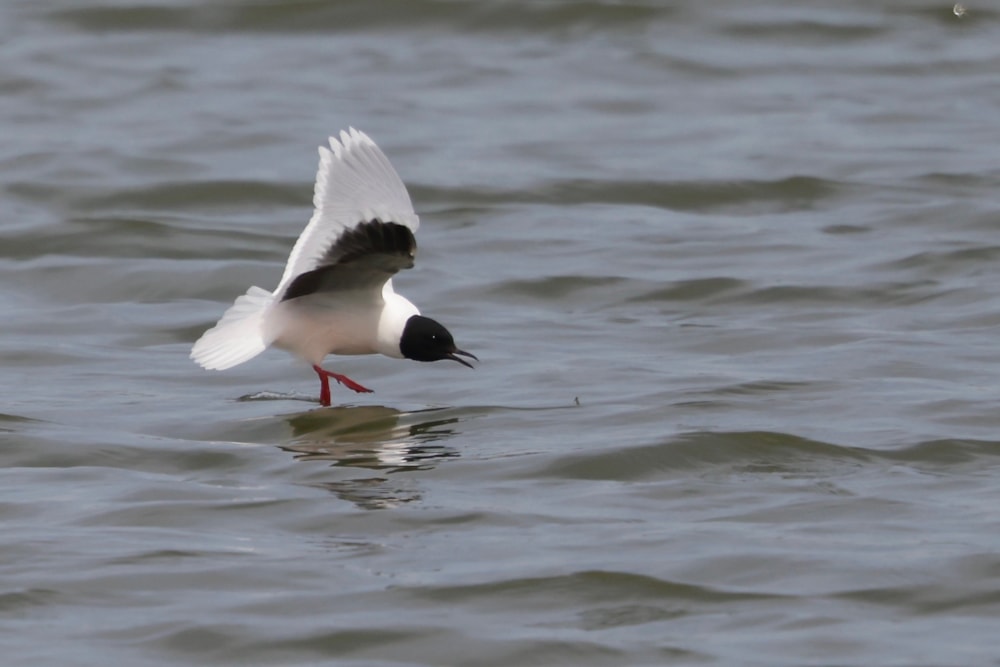 Little Gull, Dernford Farm Reservoir, Cambridgeshire (Paul Chamberlain).
No fewer than four Wrynecks were seen in Norfolk this week, with birds at Breydon Water, Weybourne, Cley and Brancaster. A Hoopoe was reported from Great Ryburgh on 24th and a European Serin was briefly at Cromer on 27th. A Temminck's Stint at Salthouse on 24th was presumably that at Cley Marshes NWT the next day. A Black Kite flew north over Snettisham on 24th. The Dusky Warbler also hung on at Nunnery Lakes, Thetford, where it was singing away happily. An astonishing 120+ Little Gulls at Wissington Beet Factory on 24th was the largest spring flock seen in the county.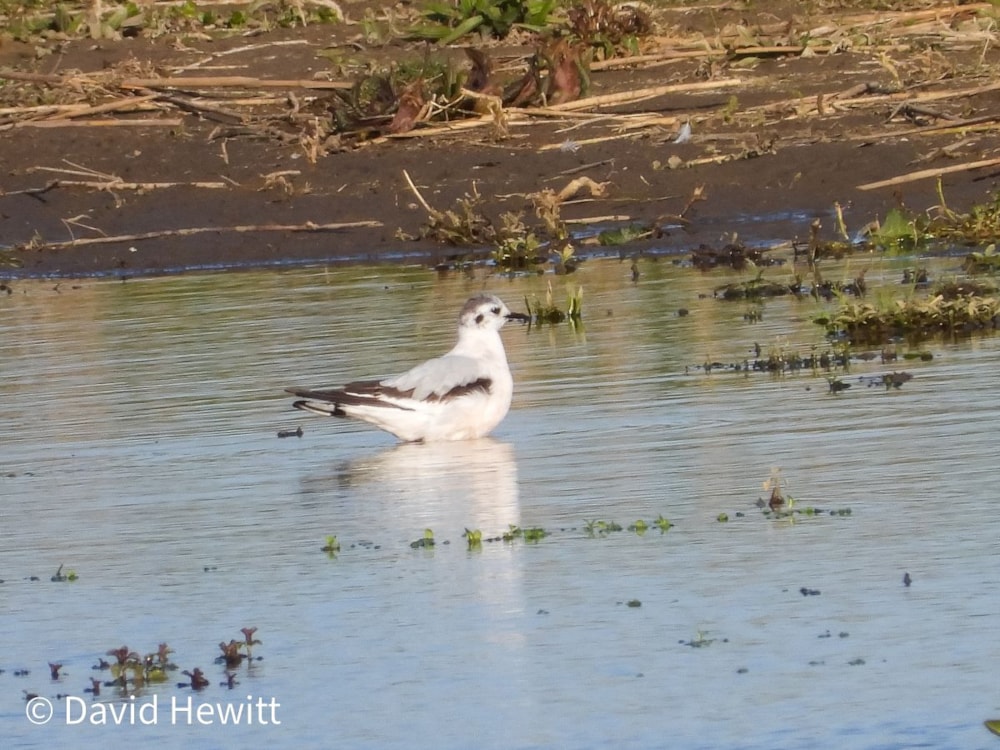 Little Gull, Denver Sluice, Norfolk (David Hewitt).
Bird of the week in Suffolk was a Purple Heron at Lakenheath Fen RSPB on 27th; Wrynecks were at Kessingland on 25th and Southwold on 26th. A Rough-legged Buzzard over Reydon on 27th was late. White Storks and Common Cranes were seen at a couple of sites apiece. Flyovers in Essex included a Glossy Ibis over Heybridge GPs on 21st and a Black Kite over Danbury CP on 26th. The Ring-necked Duck was still in the Lee Valley, where a couple of Black Terns dropped in on 24th.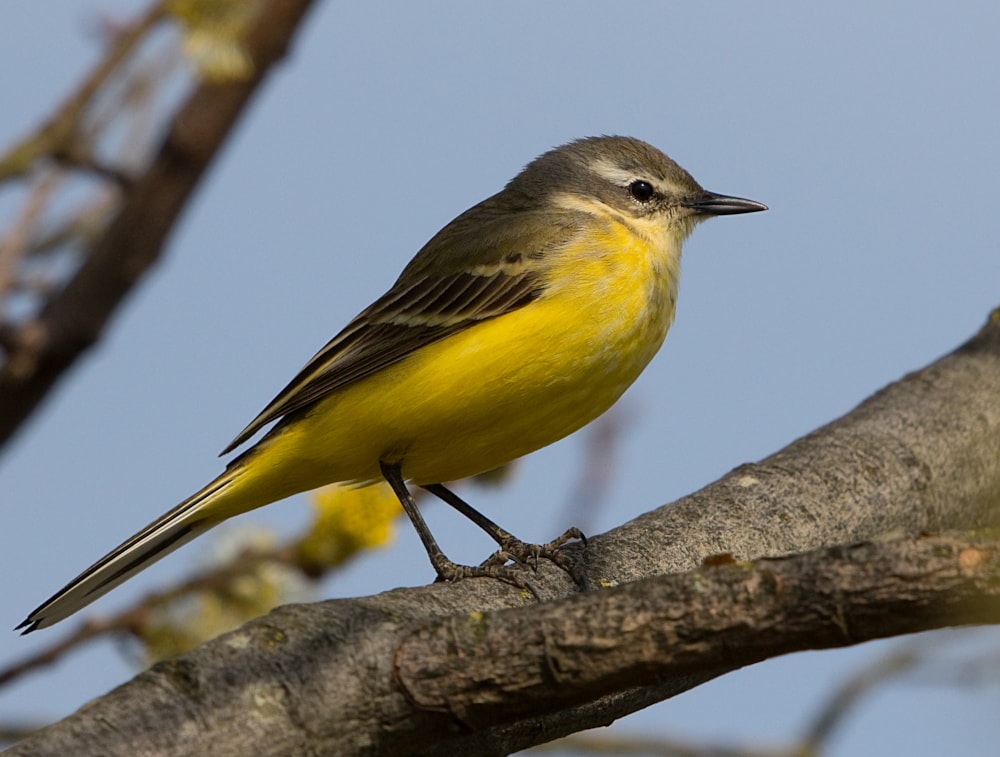 Channel Wagtail, Loompit Lake, Suffolk (Nick Brown).
In Bedfordshire, Grovebury Sand Pit produced Spotted Redshank on 25th, numerous Little Gulls, Arctic Tern and Bar-tailed Godwits. A Pied Flycatcher on 22nd was the best from Blow's Downs. After 35 flew through on 23rd, Stewartby Lake scored more than 100 Little Gulls on 24th (three Black Terns also there on 23rd). Little Gulls were seen at a few other sites in the county, including Broom GPs, which also netted a Wood Sandpiper on 26-27th.
A White-tailed Eagle flew over Croxley Green, Herts, on 24th, with a further reintroduced offering in the shape of a White Stork at Cassiobury Park on 25th. A Wood Warbler sang near Baldock on 21st, while the Tring Reservoirs netted Black and Arctic Terns, plus a few Little Gulls.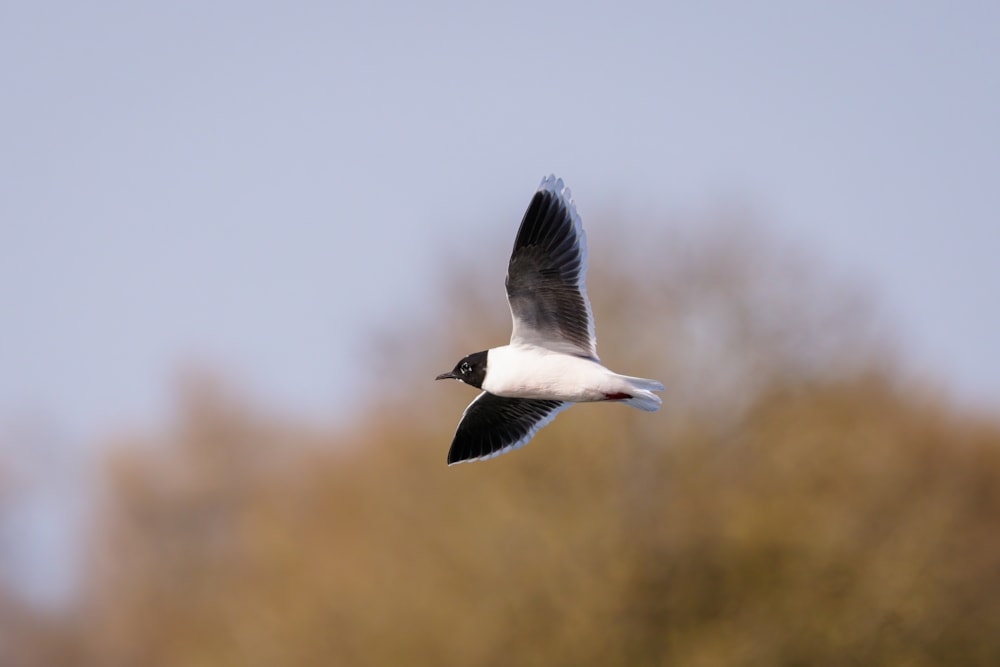 Little Gull, Startop's End Reservoir, Hertfordshire (Nick Smart).
South-East England
After a week dominated by strong northerlies, a switch to light southerlies on 27th seemed to produce a few bits and the Isle of Wight scored a neat brace on this date: Golden Oriole at Ventnor and Hoopoe at Niton. Elsewhere on the island, the Black-crowned Night Heron continued at Brading Marshes and a Eurasian Dotterel was at Blackgang on 24th. Hampshire had a very quiet week, with a light passage of Little Gulls of some note.
Sussex enjoyed a couple of Wrynecks: one at Rye on 25th and another at Sheepcote Valley from 22nd until 25th. A Hoopoe was briefly at Beachy Head on 25th. On the Selsey peninsula, the drake Ring-necked Duck remained at Honer Reservoir and a European Serin flew in-off the Bill on 26th. Along the coast, the first push of Pomarine Skuas took place.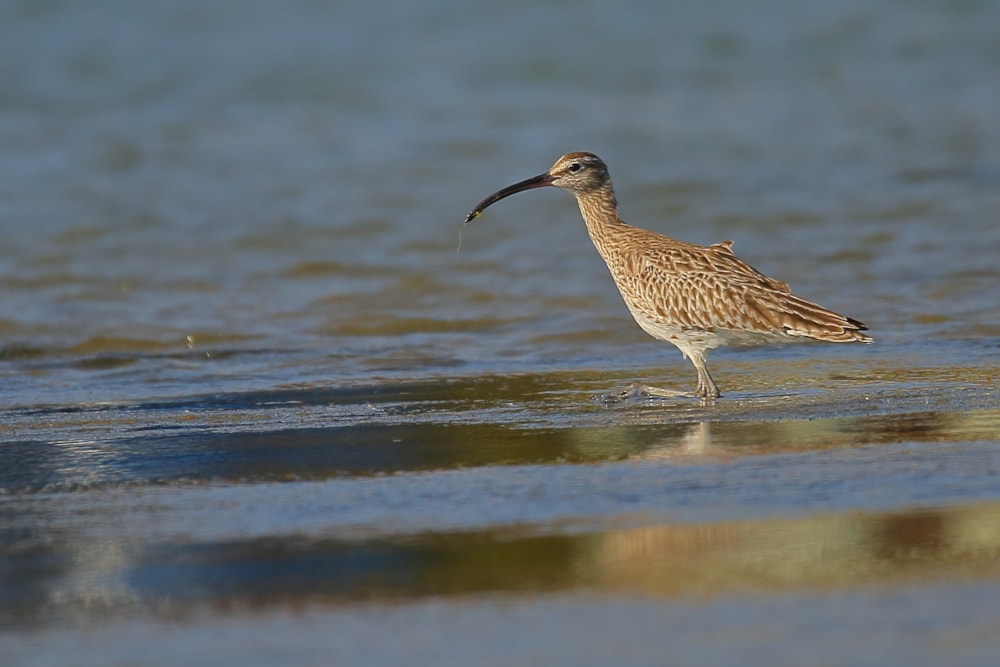 Whimbrel, Widewater Lagoon, West Sussex (Richard Allan).
The Pom action also got going in Kent, where one of the finds of the week was two Eurasian Dotterel inland at Wilmington on 25th. A Purple Heron at Westbere GPs, found on 21st, was still present at the end of the week though was most elusive. Dungeness held onto its Iceland Gull and Glossy Ibis, and a Red-rumped Swallow on 26th, while a report of an amazingly early Red-backed Shrike was made on 24th. A Black Kite flew in-off at Samphire Hoe on 24th, the Worth Marsh Siberian Chiffchaff held on until 21st and Rough-legged Buzzard was over Ash on 22nd.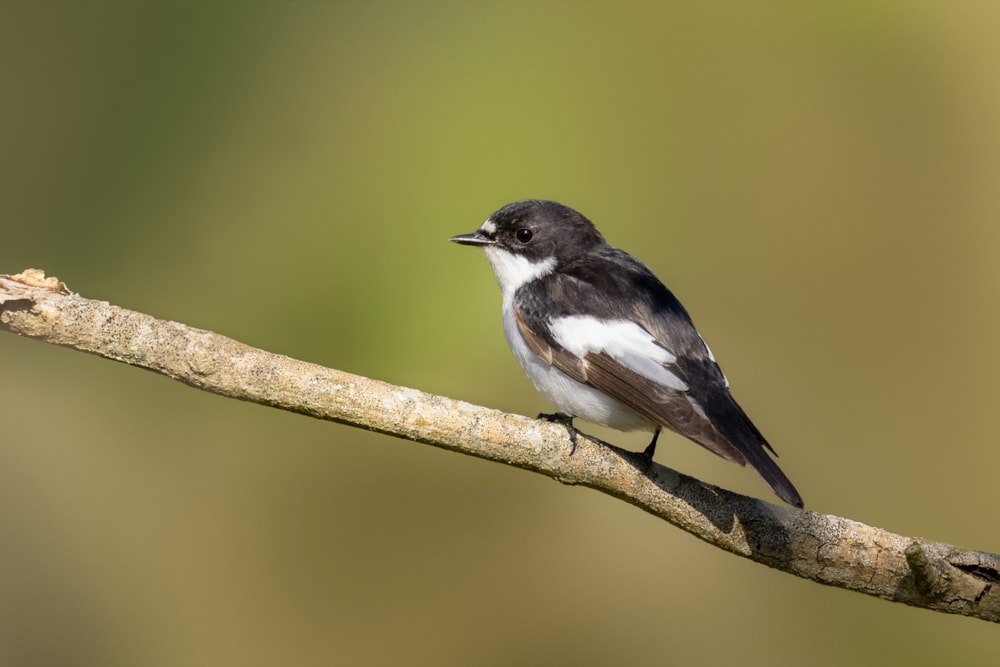 Pied Flycatcher, Ashford, Kent (Alex Perry).
There was a decent passage of Little Gulls, Bar-tailed Godwits and terns through London, where both Glaucous and Iceland Gulls were still present – the former at Crayford on 27th and the latter at Rotherhithe and Thames Barrier on 25th. Staines Reservoir hosted a Grey Phalarope on 21st.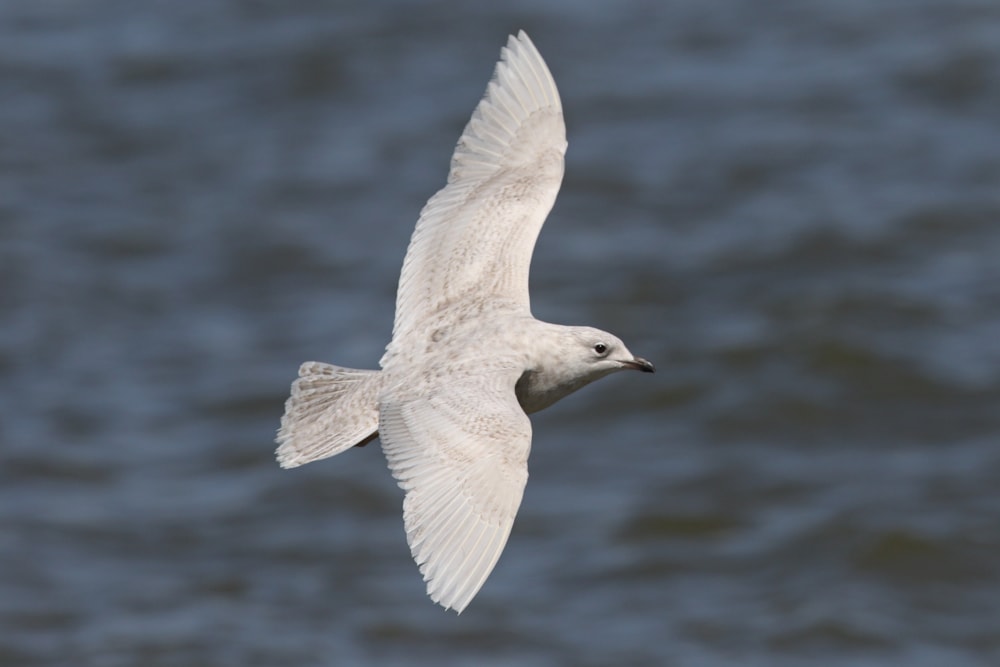 Iceland Gull, Rotherhithe, London (Richard Bonser).
Buckinghamshire won the biggest inland prize, with a Hoopoe at Newport Pagnell from 22nd. The Siberian Chiffchaff continued at Tattenhoe, too. In Surrey, at least one of the Thursley Little Buntings remained and a Wood Warbler was at Puttenham Common from 25th. Berkshire hosted Ruddy Shelduck, Greater Scaup and Western Cattle Egret. In Oxfordshire, the three Glossy Ibises were at Port Meadow on 21st and the singleton was still in situ at Otmoor. A Wood Warbler was at Marston on 21st.
Hoopoe, Newport Pagnell, Buckinghamshire (Lukas Adamec).
South-West England
There were plenty of new arrivals on Scilly, including European Bee-eater and Woodchat Shrike on Tresco on 23rd, Golden Oriole on St Mary's, Purple Heron and at least two Little Buntings on St Agnes on 24th, Richard's Pipit, European Serin and Golden Oriole on Bryher and another Purple Heron on Tresco, and Red-footed Falcon on St Martin's on 26th and Wryneck on St Mary's on 27th. The lingering Hoopoe and European Bee-eater remained on St Mary's.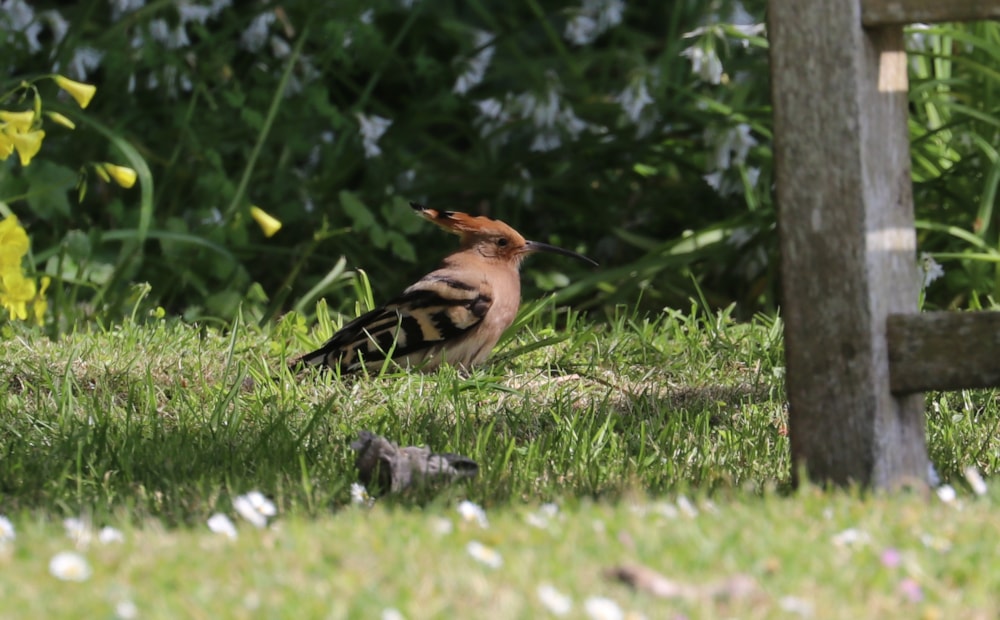 Hoopoe, St Mary's, Isles of Scilly (Rik Addison).
New arrivals in Cornwall included Black-winged Stilt at Spit Beach, Purple Herons at Kynance Cove and Carn Brea, Hoopoes at Porthgwarra and Windmill Farm, Woodchat Shrikes at Nanquidno Valley and Kenidjack Valley, Bluethroat at Penlee Point, European Bee-eater at The Lizard and Red-rumped Swallow at Pendeen.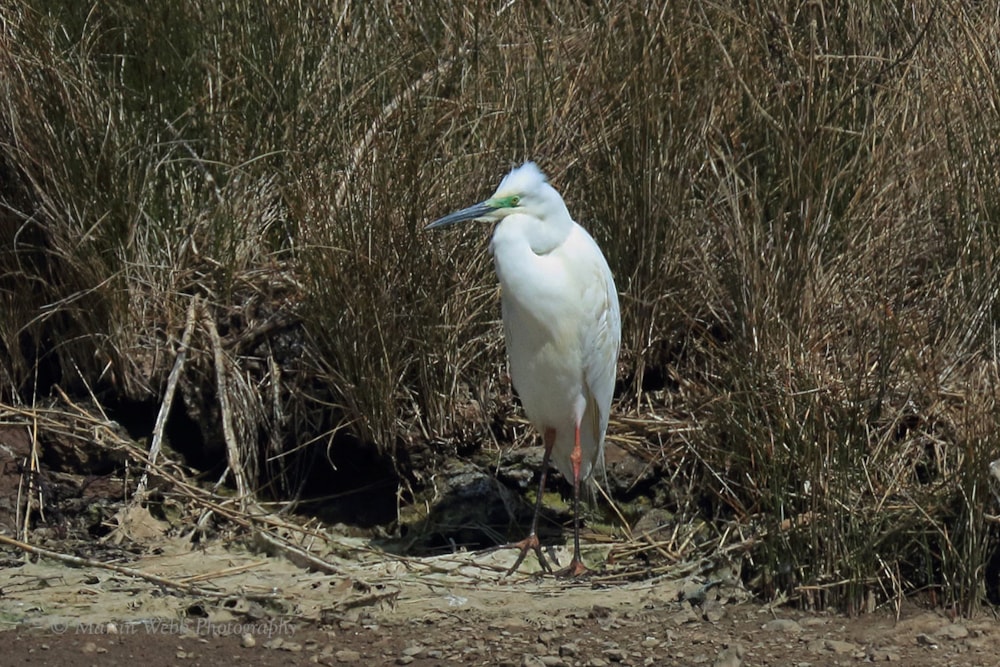 Great Egret, Hayle Estuary, Cornwall (Martin Webb).
Dorset was lucky enough to host three different European Serins: at Durlston CP, Lodmoor and Chesil Cove. A Siberian Chiffchaff was at Merley and a Wryneck at Lytchett Bay, while the Longham Lakes Ring-necked Duck continued, as well as the Glossy Ibis around Christchurch Harbour. A Eurasian Stone-curlew visited Cogden Beach, too.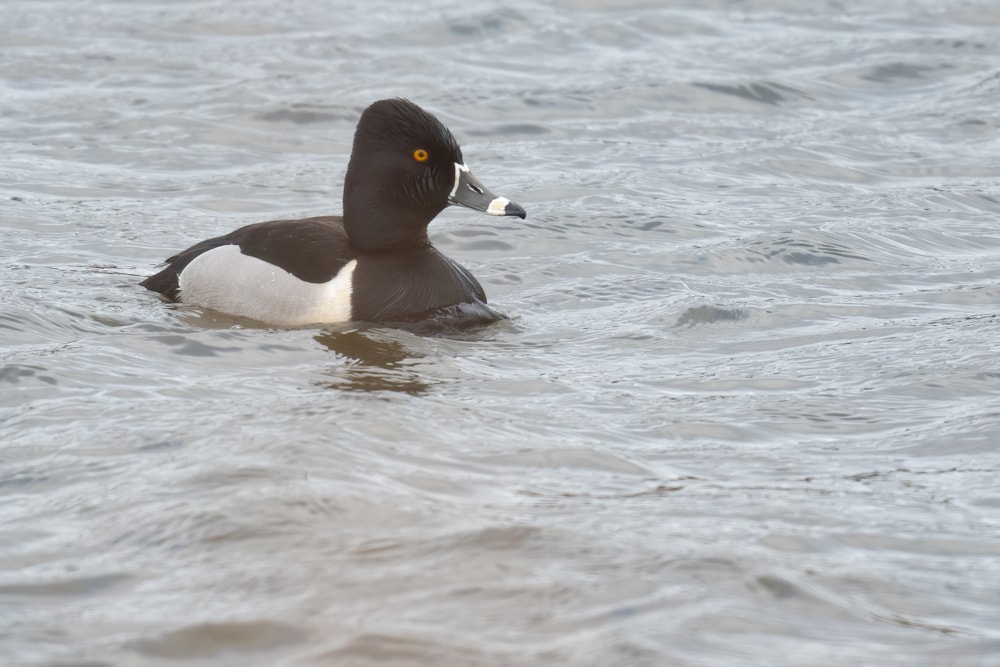 Ring-necked Duck, Beesands Ley, Devon (Benjamin Lucking).
Three different Hoopoes were in Devon, where a Black-winged Stilt was at Exminster Marshes RSPB and three European Bee-eaters were near Westleigh. The Glossy Ibis, Ring-necked Duck and Black-crowned Night Heron remained in situ.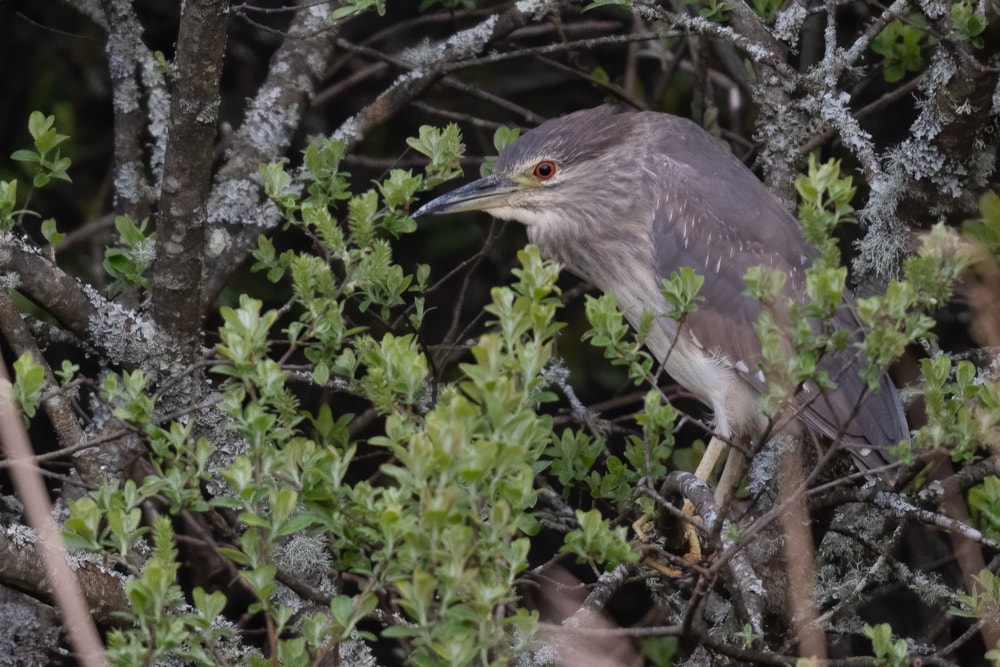 Black-crowned Night Heron, Slapton Ley, Devon (Benjamin Lucking).
A juvenile Iceland Gull was at Chard Reservoir, Somerset and Bristol, on 22nd, while Gloucestershire enjoyed a decent passage of Ring Ouzels. In Wiltshire, three Glossy Ibises pitched up at Cotswold Water Park from 22nd and, on the same day, an early Common Quail was back on Salisbury Plain.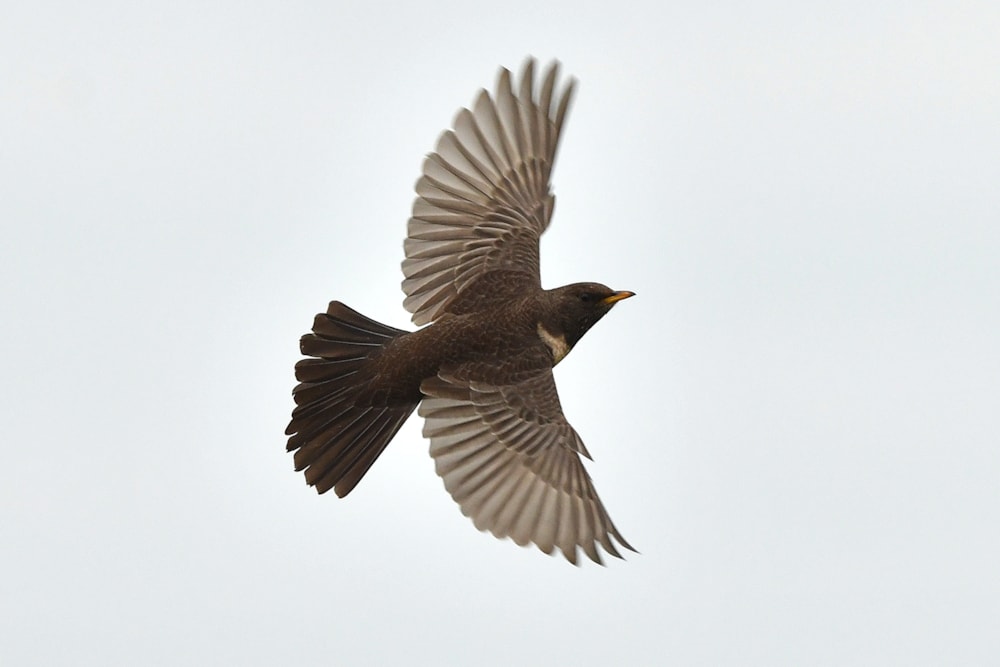 Ring Ouzel, Chipping Sodbury, Gloucestershire (Mark Coller).
Wales
On Anglesey, a Black Kite flew south over South Stack RSPB on 26th and, although there have been no further reports since, it is surely one for Welsh birders to keep a lookout for. Another impressive Welsh bird came in the gangly form of a Eurasian Stone-curlew at St David's Airfield, Pembrokeshire, on 26-27th. More typical wading birds included a Eurasian Dotterel at the summit of Foel Fras, Gwynedd, on 26th and a Little Stint at Goldcliff Pools NR, Gwent, while Curlew Sandpipers were at four sites.
Notable wildfowl came from lingering birds; Goldcliff Pools NR held onto its Tundra Bean and Russian White-fronted Goose and the drake Ring-necked Duck remained on Llyn Pencarreg, Carmarthen. Two Slavonian Grebes waited the high tide out on the River Loughor at Salthouse Point, Glamorgan, on 23rd.
A possible Hoopoe was at Llanerch-y-medd, Anglesey, on 24th, while a Wryneck pitched up in a Pwllheli, Gwynedd, garden on 26th. On Bardsey Island, a Siberian Chiffchaff headlined the week when it was trapped and ringed in the observatory garden on 26th. A single Lapland Bunting was on Skokholm, Pembrokeshire, on 21st and a rather dapper male stunned admirers at Hen Borth, Anglesey, on 24th.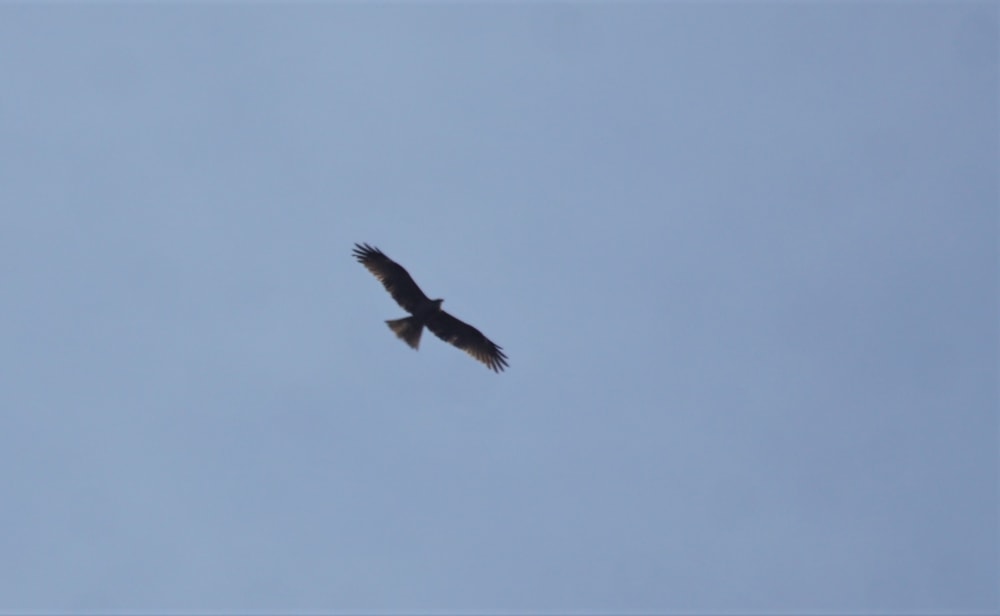 Black Kite, South Stack RSPB, Anglesey (Edward Betteridge).
Ireland
Ireland, and particularly the south and south-west of the island, enjoyed some pleasant spring birding this week. A dozen Hoopoes, most in Co Cork, epitomised this, while a male Black-winged Stilt near Clonakilty from 22nd was also a welcome touch of the exotic. A Red-rumped Swallow was a brief visitor to Howth Head, Co Dublin, on 26th.
There were some reminders of winter, however, with drakes of Lesser Scaup and Ring-necked Duck at Blanket Nook, Lough Swilly, Co Donegal, on 22nd and 26th respectively, plus the Green-winged Teal still at Tacumshin, Co Wexford, and a scattering of Glaucous and Iceland Gulls still around.
Other bits and bobs included two Hawfinches in a garden on the Mullet peninsula, Co Mayo, on 22nd, a lingering Western Osprey at The Gearagh, Co Cork, and Corncrake back on Rathlin Island, Co Antrim.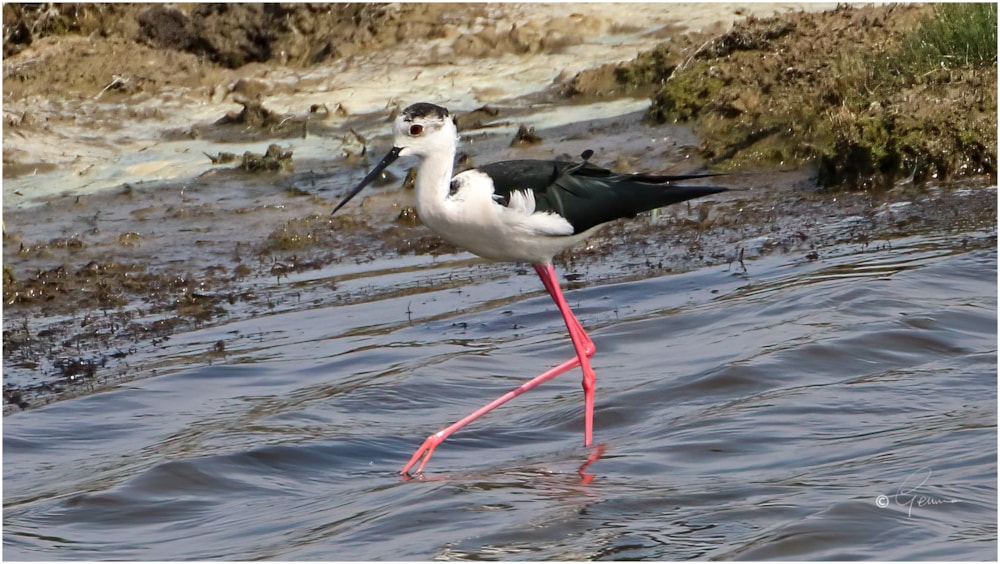 Black-winged Stilt, Clonakilty, Cork (Gemma Kelleher).
Western Palearctic
Another red-letter day for Turkey's rarity-finding extraordinaire, Emin Yoğurtcuoğlu, saw the country's first Egyptian Nightjar at Milleyha Shores on 22nd, alongside two Arabian Dunn's Larks – the country's second record – and two Greater Hoopoe-Larks – the country's third record. Turkey's fifth Crested Honey Buzzard was photographed over Istanbul on 23rd.
Jersey scored big in the Channel Islands with a brief Alpine Accentor on castle ruins at Grosnez Point on 27th – another would be very warmly received anywhere in Britain and Ireland. A Little Bunting was at Pleinmont, Guernsey, too.
Malta's first Temminck's Lark for over 50 years on 25th was a turn up for the books. Amazingly, the fourth White-crowned Wheatear for the islands was found on 22nd, with Malta's third still present on Gozo the previous day. Quite the influx!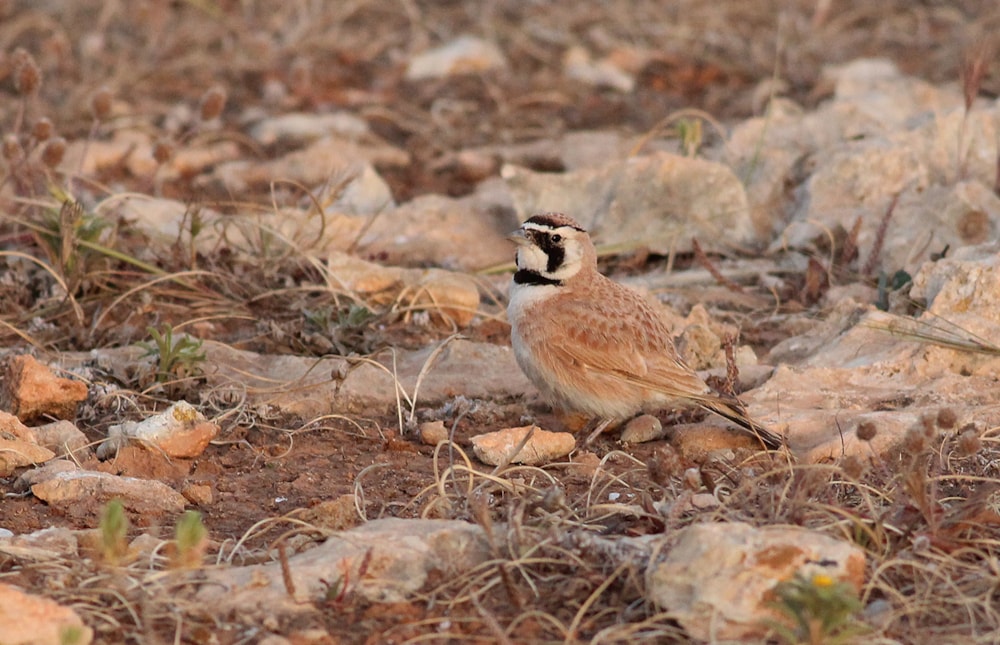 Temminck's Lark, undisclosed site, Malta (Raymond Galea).
An exceptional arrival of Semi-collared Flycatchers across Italy in recent days included no fewer than five around Rome; another male was at Labergement-Sainte-Marie, France, on 24th. Elsewhere in France, an Elegant Tern was with Sandwich Terns on the Nouvelle-Aquitaine coast at Île de Ré from 21st and an Italian satellite-tagged Bearded Vulture was on the Channel coast near Le Havre from 24-26th.
The Netherlands' first Marmora's Warbler was a one-day visitor to Julianadorp on 21st, with the country's fourth Dark-eyed Junco at Koudum on 27th. Meanwhile, a Lesser Spotted Eagle was photographed over Raalte on 21st, the Ross's Gull continued at Scheveningen and drake Baikal Teal remained at Zevenhoven.
Last week's Black-browed Albatross tracked into the Baltic Sea and graced a number of Danish and Swedish sites from 21st before lingering in the Øresund between Malmö and Saltholm on 25-26th. The Sandhill Crane held on at Torup Holme, Denmark.
In Israel, a Lappet-faced Vulture roosted at Yotvata on 27th; the Chinese Pond Heron lingered at Jerusalem Botanical Gardens throughout.
Central Europe did well on the Larus front – the second Slender-billed Gull for the Czech Republic was at Chropyně, while an adult Audouin's Gull was at Kilngnauer Stausee, Switzerland. Belgium's second-winter Franklin's Gull was still to be found near Diksmuide.
Elsewhere in the region, the Azores' second spring Indigo Bunting – a gorgeous male – was on Corvo on 22nd, while two Lesser Flamingos continued at Laguna de Fuente de Piedra, Spain, and a Pygmy Cormorant was at Südbucht, Germany. A Hooded Wheatear was at Antikythera, Greece.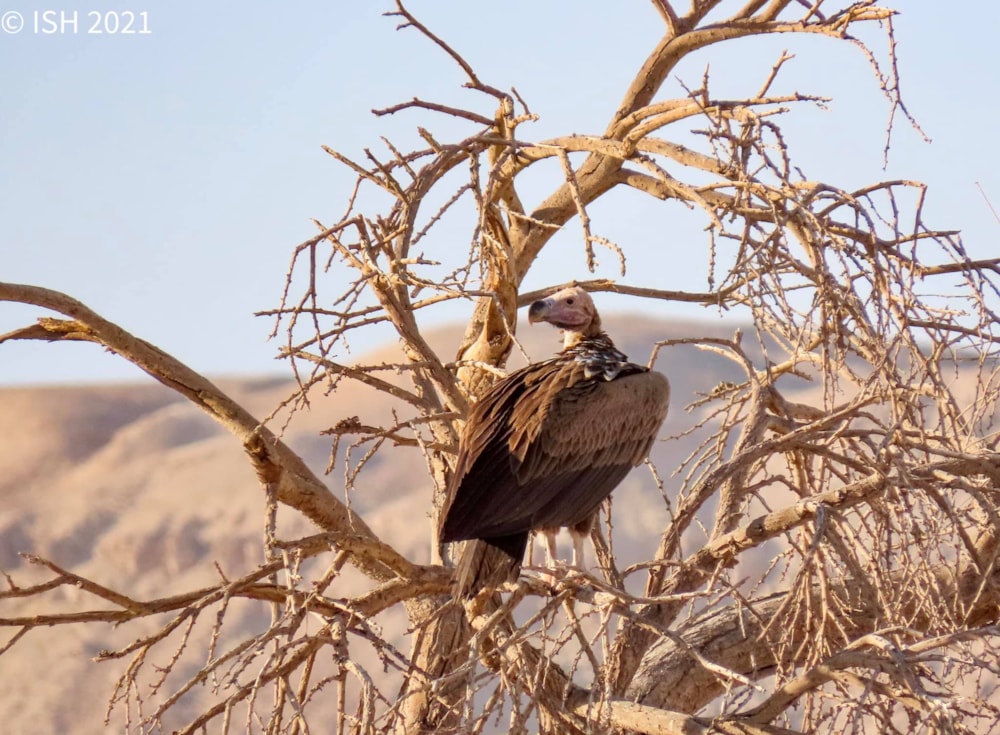 Lappet-faced Vulture, Yotvata, Southern District (Itai Shanni).