The past fortnight has absolutely flown by and here we are, already three days into 2018. While it wasn't a vintage two weeks for rare birds, the BirdGuides team hopes you had an enjoyable break and are feeling refreshed and revitalised for the new year.
In fact, only a handful of birders on the Isles of Scilly enjoyed the best bird of the festive period. A classic mid-winter arrival from across the Atlantic, a Killdeer was found in a chicken field not far from St Mary's airport on 29th. Here it showed well for the afternoon, though it had moved on by the following morning. It does seem peculiar that an arrival at this time of year might be quick to move on, although Killdeer does seem to have a track record of performing such sudden, one-day occurrences during the colder months – think back to recent, short-staying examples in Norfolk in January 2009 and Islay in January 2011, for example. Still, there are plenty of suitable fields for it to be hiding in on Scilly, so it could quite easily still be around somewhere. The other realistic possibility might be a relocation on the Cornish mainland in the coming few weeks …

Killdeer, St Mary's, Isles of Scilly (Kris Webb).
Killdeer aside, it was really rather quiet around Britain and Ireland. In Shetland, news came through that the Pied-billed Grebe was still at Loch of Spiggie on 28th and there was a White-billed Diver back in Bluemull Sound. At least one or two White-billed Divers were also noted around the coasts of Orkney, while the drake Black Scoter was reported again off Rossbeigh, Co Kerry, on 28th. At least 13 Surf Scoter were seen around Britain and Ireland, including an impressive four drakes off Pensarn, Conwy, on Boxing Day and the two still together off Porthpean, Cornwall. In Shetland, a couple of new female King Eider were found on 2nd: off Mid Yell and Symbister, Whalsay, these in addition to long-staying females at Llanddulas, Conwy, and Castlegregory, Co Kerry.
At least 11 American Wigeon were seen, including a cluster of at least three in close proximity in Highland – near Inverness and at Udale Bay and Tain. Drakes were also still in North Yorkshire, Devon and at Rutland Water, with the female remaining at Grimley, Worcs, on 2nd. Records of Green-winged Teal at two sites in Gloucestershire may relate to the same individual, while two drakes remained at Oare Marshes, Kent, and a further 11 were reported around Britain and Ireland. Drake Lesser Scaup continued at Chew Valley Lake, Somerset, and Dozmary Pool, Cornwall. New Ring-necked Duck included drakes in Counties Tipperary and Clare, with around 11 reported in total. A female Ferruginous Duck was at Shapwick Heath, Somerset, on 26-27th, while the two reintroduced German drakes remained at Dinton Pastures, Berks.
Just a single Todd's Canada Goose was reported – the wandering Highland bird at Castle Stuart on 20th. Single white- and blue-morph Snow Geese were seen at various localities in Aberdeenshire, while the white morph remained on Berneray, Outer Hebrides. Essex has proved a consistent county for Black Brants in recent winters, so it was a surprise not to see any reported there over the entire fortnight. There were, however, a couple in each of Norfolk and Dorset and a single record from Hampshire.
A good showing of Glossy Ibises saw up to 20 reported around Britain and Ireland, including a group of five at Castlefreke, Co Cork, and several Scottish birds, including indviduals on Orkney, Mull, Tiree and South Uist. With records from upwards of 30 sites, there also appeared to have been an arrival of Western Cattle Egrets over the Christmas period, including 20+ at Helford, Cornwall, on 2nd. While on the subject of herons and their allies, it's worth mentioning that we've downgraded Great Egret from scarce to local rarity status in England and Wales, following the meteoric rise of the species in southern areas in recent years. It remains a scarcity elsewhere.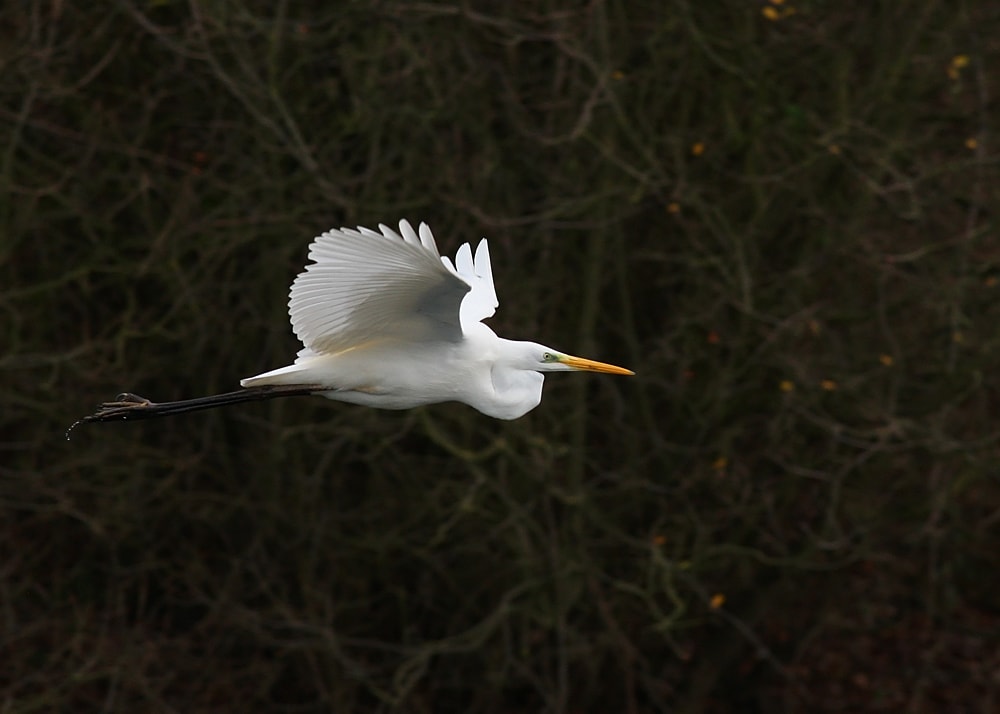 Great Egret, Fairlop Waters, London, Greater (Shaun Harvey).
The long-staying Rough-legged Buzzard was again reported near Thorney, Cambs, on 29th, with a juvenile still on Sheppey, Kent, and further reports from Copmanthorpe, North Yorkshire, on 29th and Bainton, East Yorkshire, on 30th. Although there was no sign of the Cornish bird, Snowy Owls were seen on Eday, Orkney, and at Carrowmore Lake, Co Mayo.
Ross's Gulls are always popular and the discovery of an adult at Longhoughton Steel, Northumberland, late afternoon on 31st sent shockwaves around the birding community. However, the bird could not be relocated on New Year's Day and hasn't been seen again since. New British Ring-billed Gulls are something of an event these days and two were found during the fortnight: a first-winter at Newquay, Cornwall, from New Year's Eve and a brief adult near Southport, Lancs, on 27th. In addition, regular adults were seen in Hampshire, Pembrokeshire and Clyde, while there was an improved showing of at least 10 across Ireland.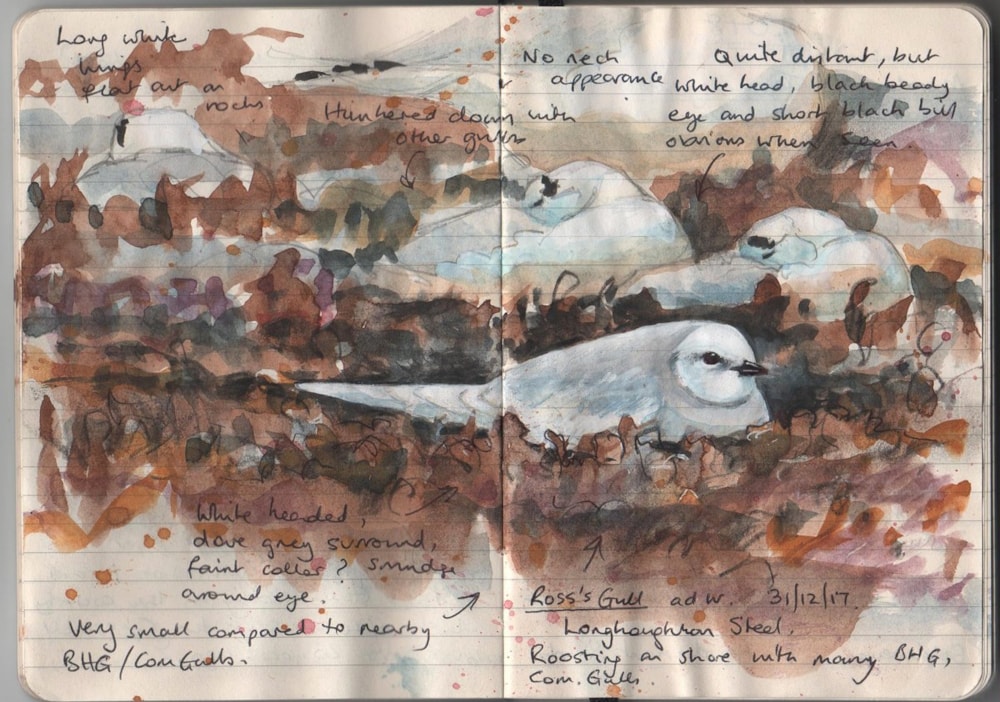 Ross's Gull, Longhoughton, Northumberland (Stewart Sexton).
Iceland Gulls were reported from upwards of 70 sites, with Glaucous Gulls logged at more than 80 – in terms of individuals, both species probably reached three figures. Four Kumlien's Gulls included a smart juvenile in fields near Aston, Oxon, from 30th. The Forster's Tern was reported in Galway City again on 22nd only and the American Royal Tern was seen on both Alderney and Guernsey during the two weeks.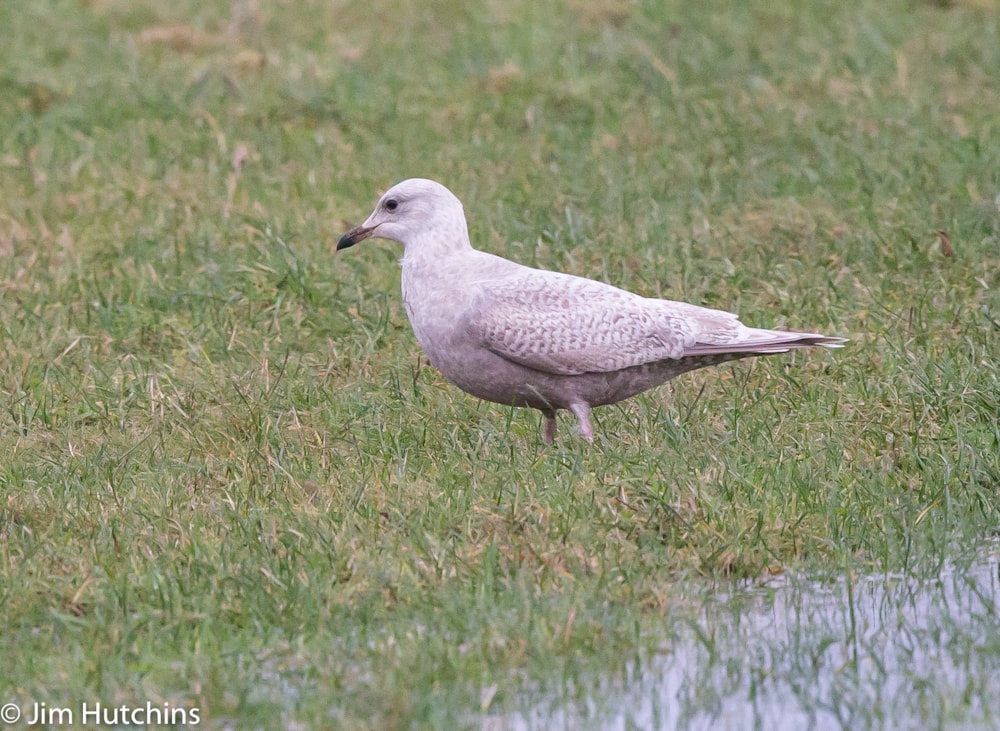 Kumlien's Gull, Aston, Oxfordshire (Jim Hutchins).
Flooding put an end to the Stilt Sandpiper's stay on Brownsea Island, Dorset – it was last seen there on 28th, but is presumably still somewhere on the south coast. Also last reported on 28th was the Lesser Yellowlegs at Lodmoor. The Long-billed Dowitcher was still at Oare Marshes, Kent, and the Temminck's Stint at Pulborough Brooks, West Sussex, also made it into 2018.
A highlight of the Christmas period was a typically bold male Desert Wheatear near Whitby, North Yorkshire. By recent standards, autumn 2017 provided a paltry showing of this always popular species and so it was no great surprise to see that this latest individual, which showed very well into the new year, was well visited during the fortnight after news broke on 23rd.
Content continues after advertisements

Desert Wheatear, Whitby, North Yorkshire (Mark Johnson).
Somewhat surprisingly, no new Parrot Crossbills were found during the fortnight. Three continued to show intermittently at Broxbourne Woods, Herts, throughout, and a group was again at Santon Warren, Norfolk, from Boxing Day onwards. The dozen also performed well on the Derbyshire side of Howden Reservoir to 1st and the 16 were still at Wishmoor Bottom, Berks. Finally, up to six remained at Upper Hollesley Common, Suffolk.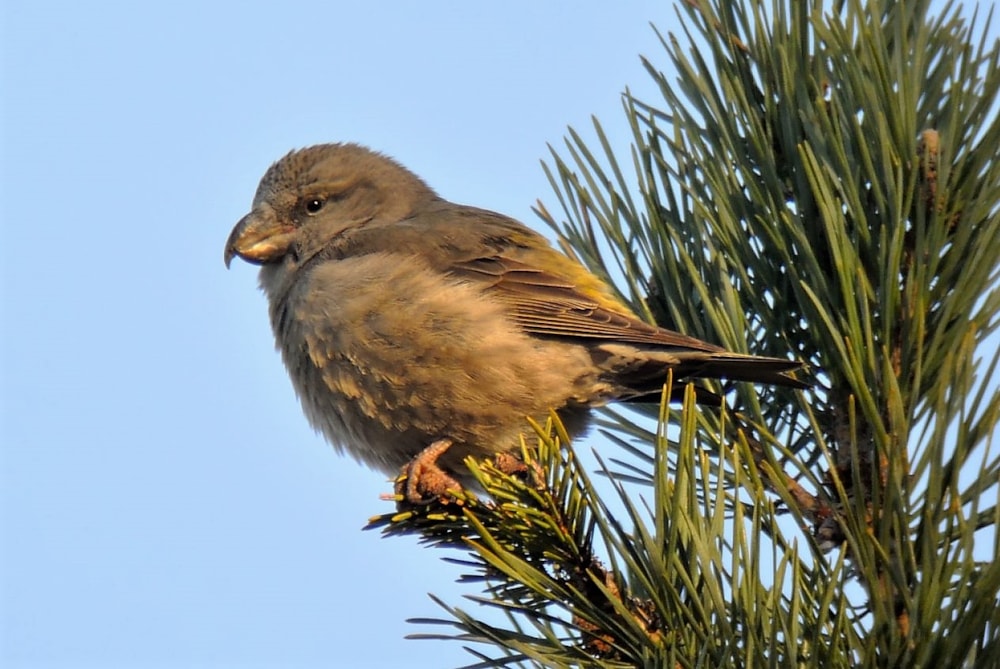 Parrot Crossbill, Upper Hollesley Common, Suffolk (Jonathan Theobald).
It almost goes without saying that the Italian-type Sparrow was still in gardens at East Budleigh, Devon, but passerines were otherwise in short supply. A Hornemann's Arctic Redpoll was a bit of a surprise at Halligarth, Unst, Shetland, on Christmas Day, while the Coues's Arctic Redpoll continued to show well at Hazlewood Common, Suffolk, throughout.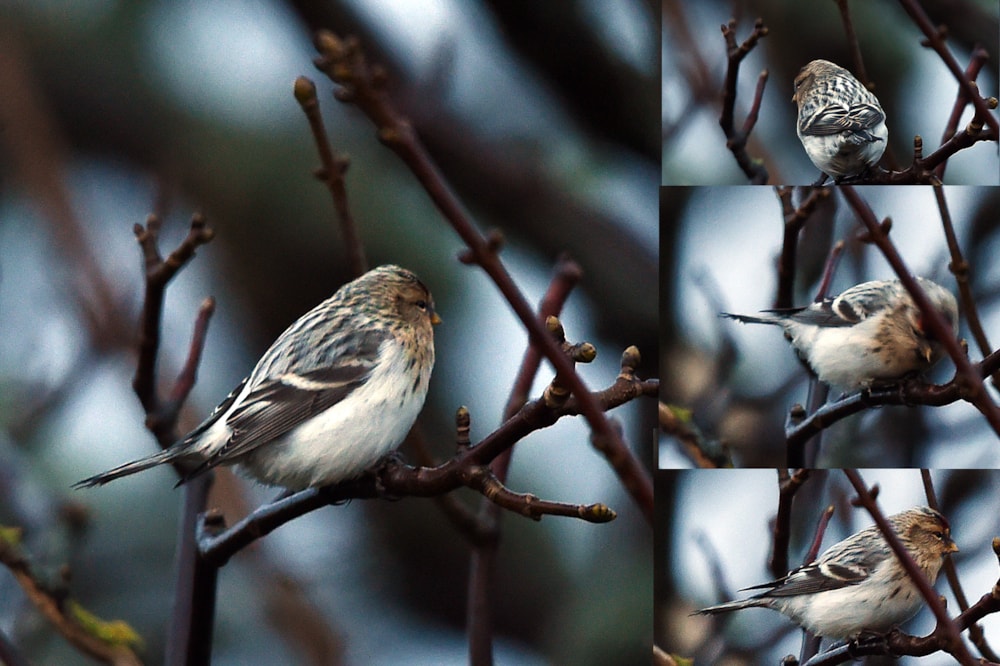 Hornemann's Arctic Redpoll, Halligarth, Unst, Shetland (Brydon Thomason).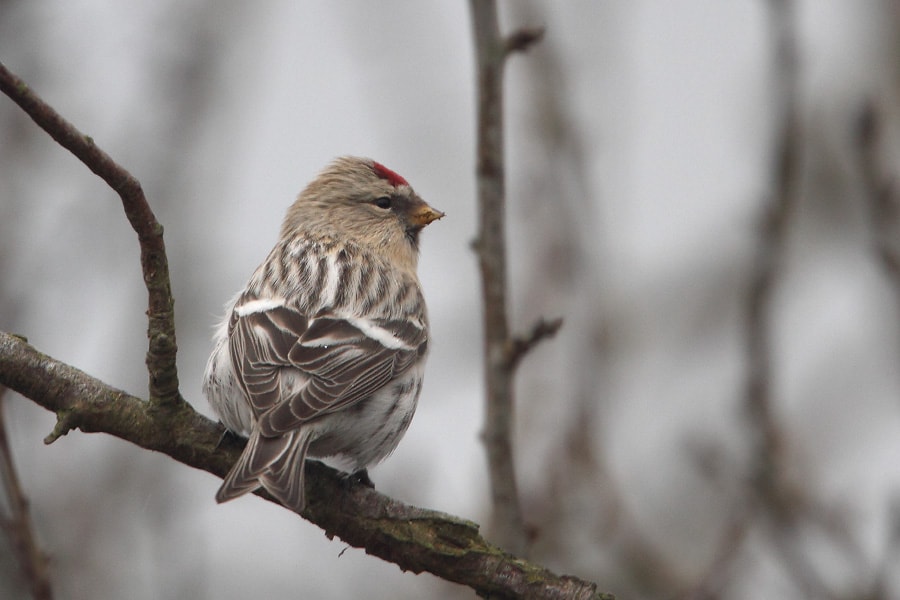 Coues's Arctic Redpoll, Hazlewood Common, Suffolk (Chris Mayne).
Unfortunately the Barred Warbler at Titchfield Haven, Hants, didn't linger beyond 20th. However, the Rosy Starling in Easington, East Yorks, remained into 2018. Richard's Pipits were still at Chelmondiston, Suffolk, to 22nd, and Thornwick Bay, East Yorks, while there were a couple of records from Cornwall on New Year's Day.
The Eurasian Penduline Tit near Gloucester is, in contrast to musings in the last edition of this column, not a bird that has previously spent the winter near the city – for it was ringed, as a first-winter, on Alderney last autumn!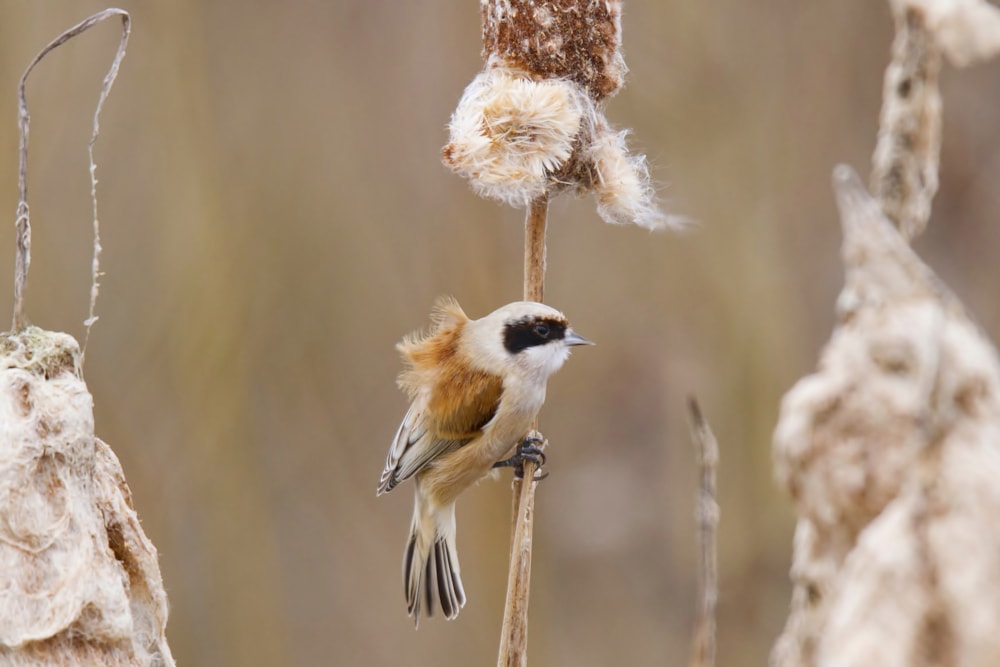 Eurasian Penduline Tit, Longford, Gloucestershire (Clive Daelman).
Western Palearctic news
It's been a fairly steady couple of weeks around the WP, with Fuerteventura's continuing Dwarf Bittern again attracting most of the attention from birders regionwide. Further south, an Intermediate Egret was seen on Raso, Cape Verde, while Azores news included a couple of American Coots and the Redhead still on Terceira.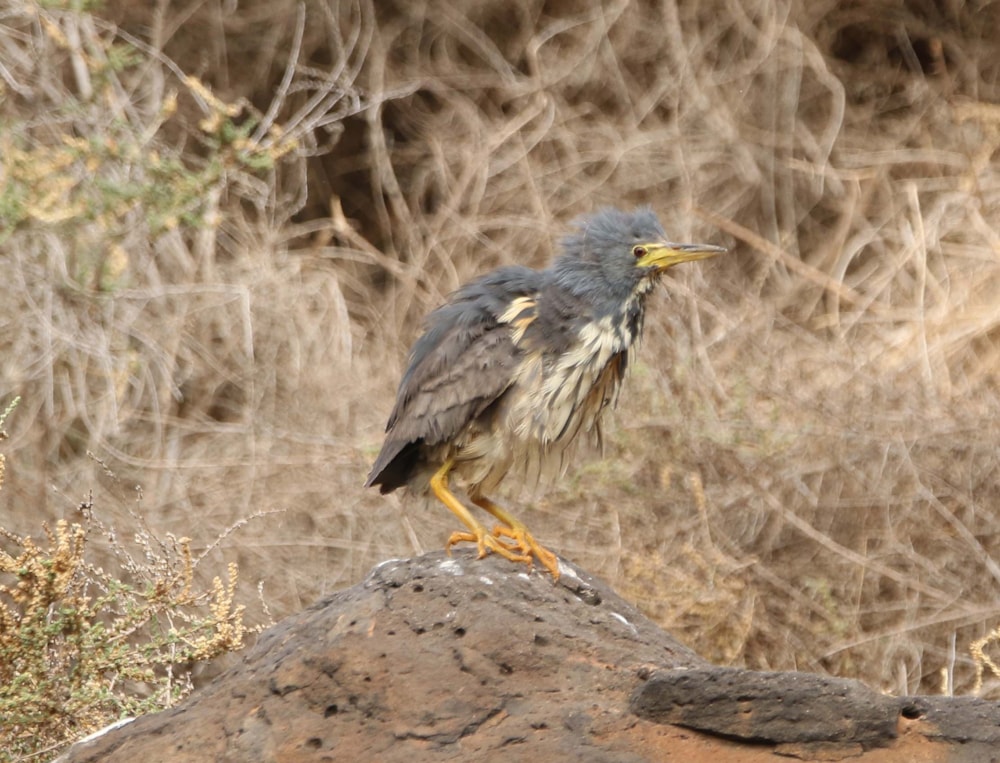 Dwarf Bittern, Llanos Pelados, Fuerteventura (Mark Leitch).
News from the Portuguese mainland included both Pallas's Warbler and Sociable Lapwing, with another of the latter logged in Extremadura, Spain.
Records from central Europe were sparse, although a Pallas's Gull at Nove Mlyny on 1st was apparently just the eighth Czech record. Swedish birders were thrilled by the arrival of a Greater Yellowlegs on the coast south of Gothenburg, where it remained from 22-26th. Meanwhile, a male Eastern Black Redstart which sought refuge in Helsinki, Finland, from Boxing Day constitutes just the second national record.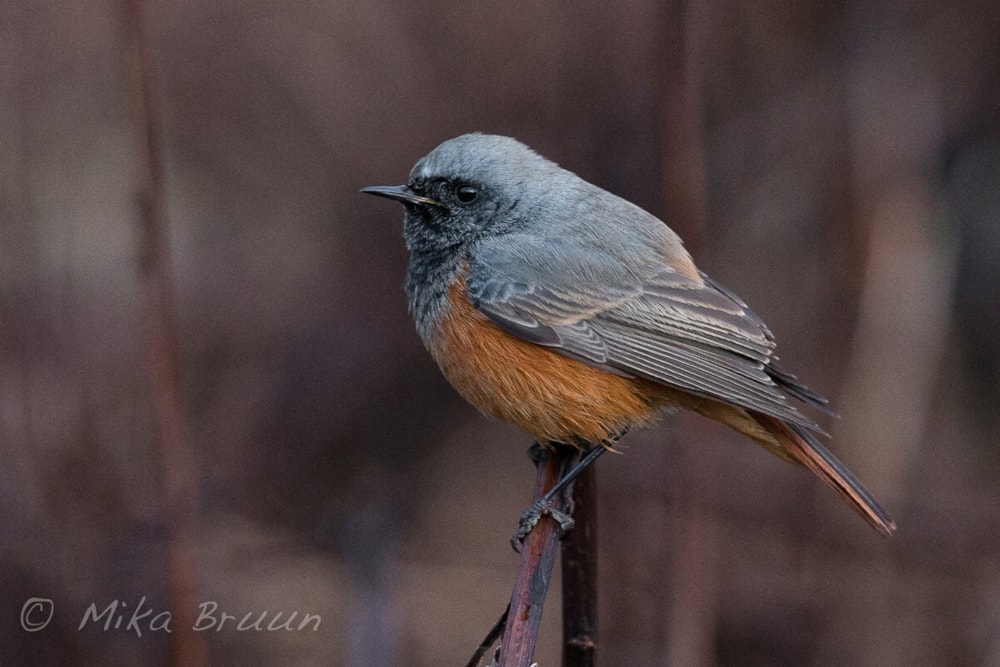 Eastern Black Redstart, Helsinki, Uusimaa (Mika Bruun).
A good spread of wintering vagrants remained in Kuwait, including Lesser Flamingo and Indian Roller, although there was only one Grey-throated Martin sighting (on 27th) and the Pale Martins appear to have gone.