It's beginning to feel a lot like spring! In fact, after months of uninspiring birding, February and March have been really quite decent for new arrivals – and the past seven days continued the theme.
Find of the week was undoubtedly the Great Spotted Cuckoo on the undercliff at Ventnor, Isle of Wight. Found on the afternoon of 21st, it subsequently lingered until the end of the review period and, judging by the images we've received here at BirdGuides, has been putting on quite a show, crashing around in the brambles at point-blank range in search of caterpillars. A classy bird, of that there is no question.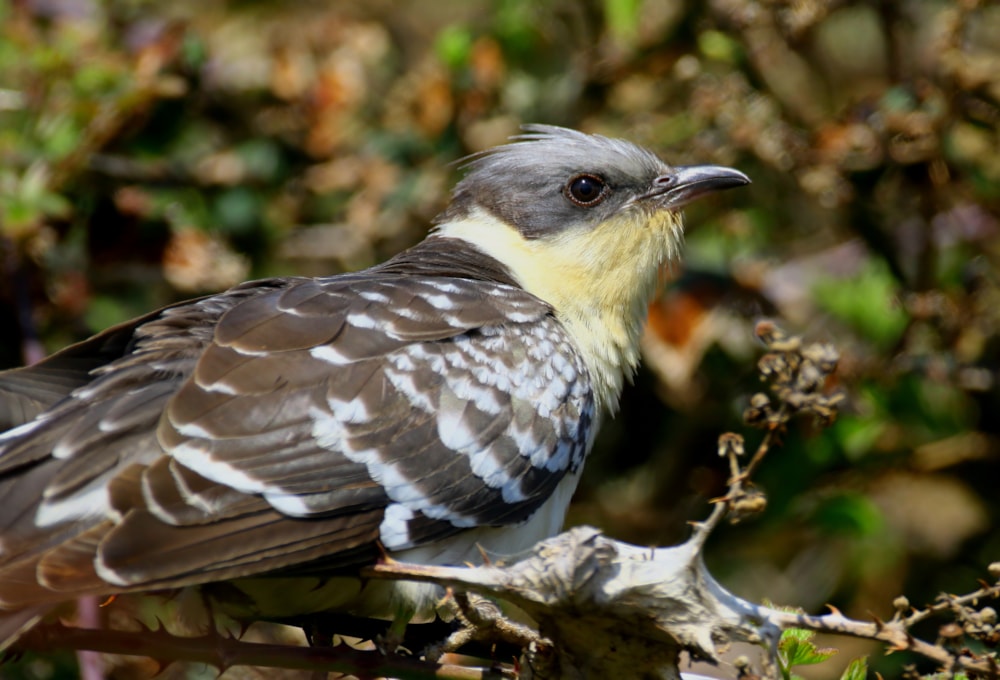 Great Spotted Cuckoo, Ventnor, Isle of Wight (Lee Fuller).
However, an honorary mention must go to the adult White-tailed Eagle that first flew over Bockhill Farm and Eastry, Kent, on the afternoon of 24th and then over Amwell NR, Herts, the following morning, having presumably roosted somewhere close to the latter site. Vagrants seem to be becoming ever-more regular, although precious few of these have been adults. The bird was well photographed as it flew over Amwell and clearly bore a ring – but where might it have been from? Its arrival in south-east Kent strongly hints at a continental bird, rather than Scotland. Meanwhile, last week's youngster toured the north Norfolk coast from 20-22nd before relocating to the Norfolk Broads on 23rd.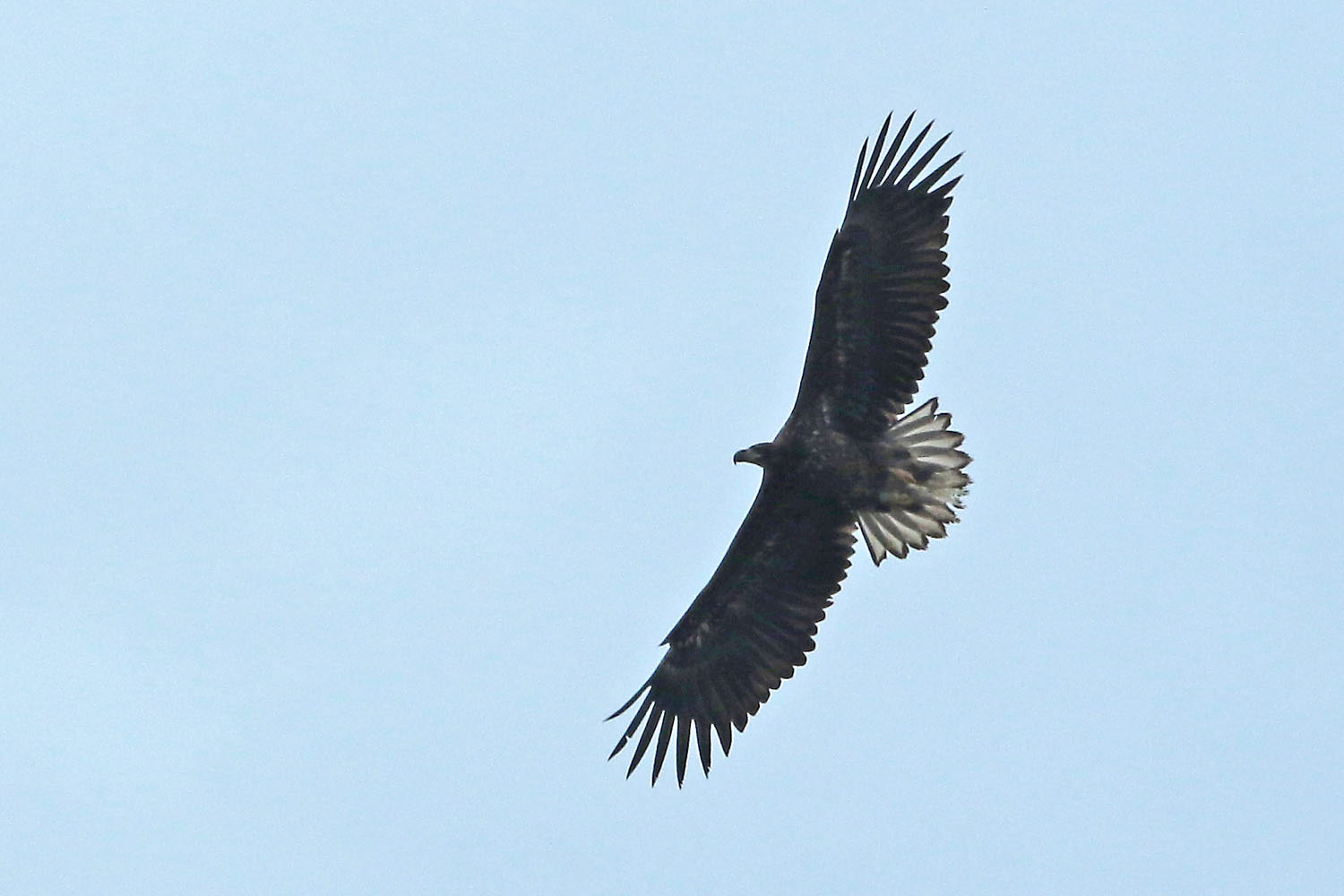 White-tailed Eagle, Heacham, Norfolk (Les Bunyan).
For pure rarity, the Baikal Teal photographed at Welney WWT, Norfolk, on 20th qualifies as the week's premier bird, but alas news only broke after dark and an extensive search the following day produced a blank. Presumably, this bird was merely passing through. It's amazing to think that five years have passed since the last twitchable bird in Britain, which coincidentally also occupied the River Ouse valley.
In terms of regular summer migrants, the most notable event was a pleasant influx of Garganey to 40 sites as far north as North Yorkshire. Most records involved single drakes or pairs, although an impressive eight were together at Coombe Hill Meadows, Glos, on 24th.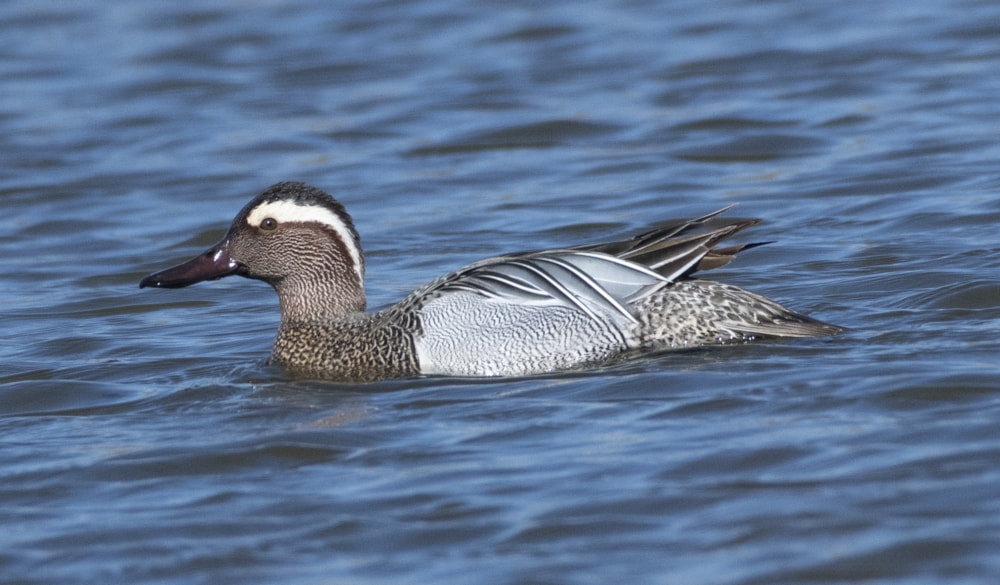 Garganey, Edenbrook CP, Hampshire (Ed Stubbs).
The week also produced the first Common Redstart and Pied Flycatcher of the year on the Isle of Wight on 25th, with another of the latter species in Ceredigion on 26th. Eight Sedge Warblers were heard singing rapturously in south-eastern areas and Willow Warblers quickly arrived across a broad front, reaching Aberdeenshire by 26th. Ring Ouzels were seen at around 20 sites following the first at Portland, Dorset, on 20th, most of which were across the southern half of Britain – though one did reach the Isle of Skye on 25th. The first Common Whitethroat was in Suffolk on 23rd, with birds heard in Essex and Somerset on 25th.
Among these came a few scarcities. Red-rumped Swallows were seen at four Cornish sites, with lingering birds twitched at Porthgwarra and Marazion Marsh on 24th. Hoopoes were at Llandeloy, Pembs, and on St Agnes, Scilly, over the weekend, with a third following at Portland, Dorset, on 26th. Portland also scored a fly-over European Serin on 22nd, while there were further records from Kent and Devon on 23rd. Meanwhile, the first Kentish Plover of the year was on the beach at Greatstone-on-Sea, Kent, on 24-25th.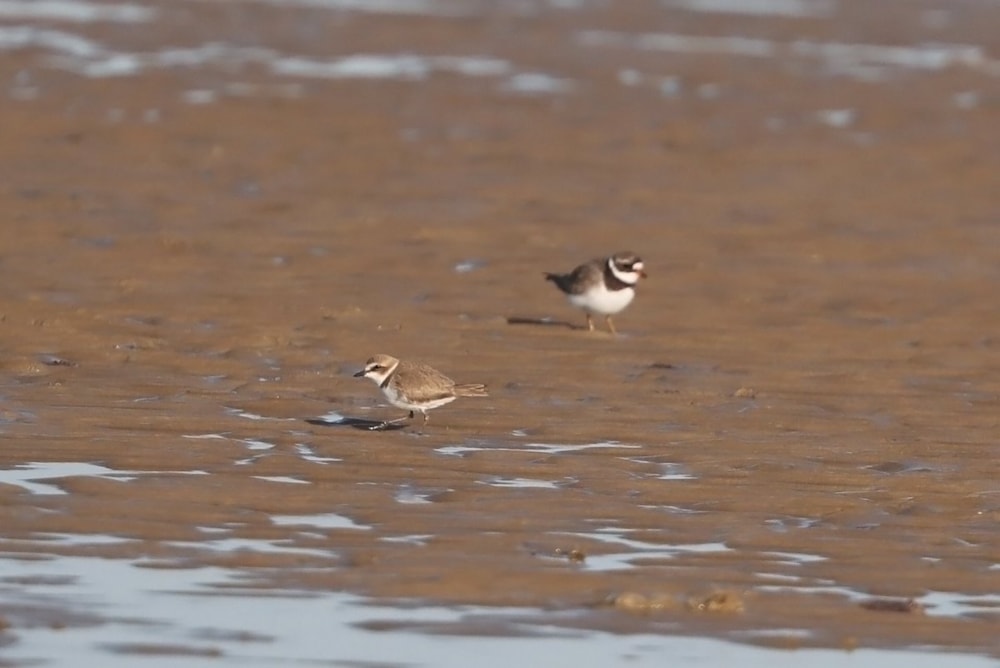 Kentish Plover, Greatstone-on-Sea, Kent (Martin Casemore).
It was a good week for roaming White Storks, with the standout record concerning five over Truro, Cornwall, on 23rd. Flyovers at Little Marlow, Bucks, and Reading, Berks, on 21st presumably involved the same bird, while an unringed stork seen coming in off the sea at Folkestone, Kent, mid-morning on 24th was presumably the same bird over Medmerry, West Sussex, later that morning and then roosting at Squabb Wood, Hants, that evening. It left Hampshire early the next morning and had reached Gloucestershire by mid-afternoon, where it flew over Slimbridge and Frampton-on-Severn. Then, on 26th, presumably the same individual tracked back south over Ham Wall, Somerset, before being seen in Glamorgan and Gloucestershire in the afternoon. With so many escaped or released birds around these days, this appears to be a much better candidate for a truly wild individual.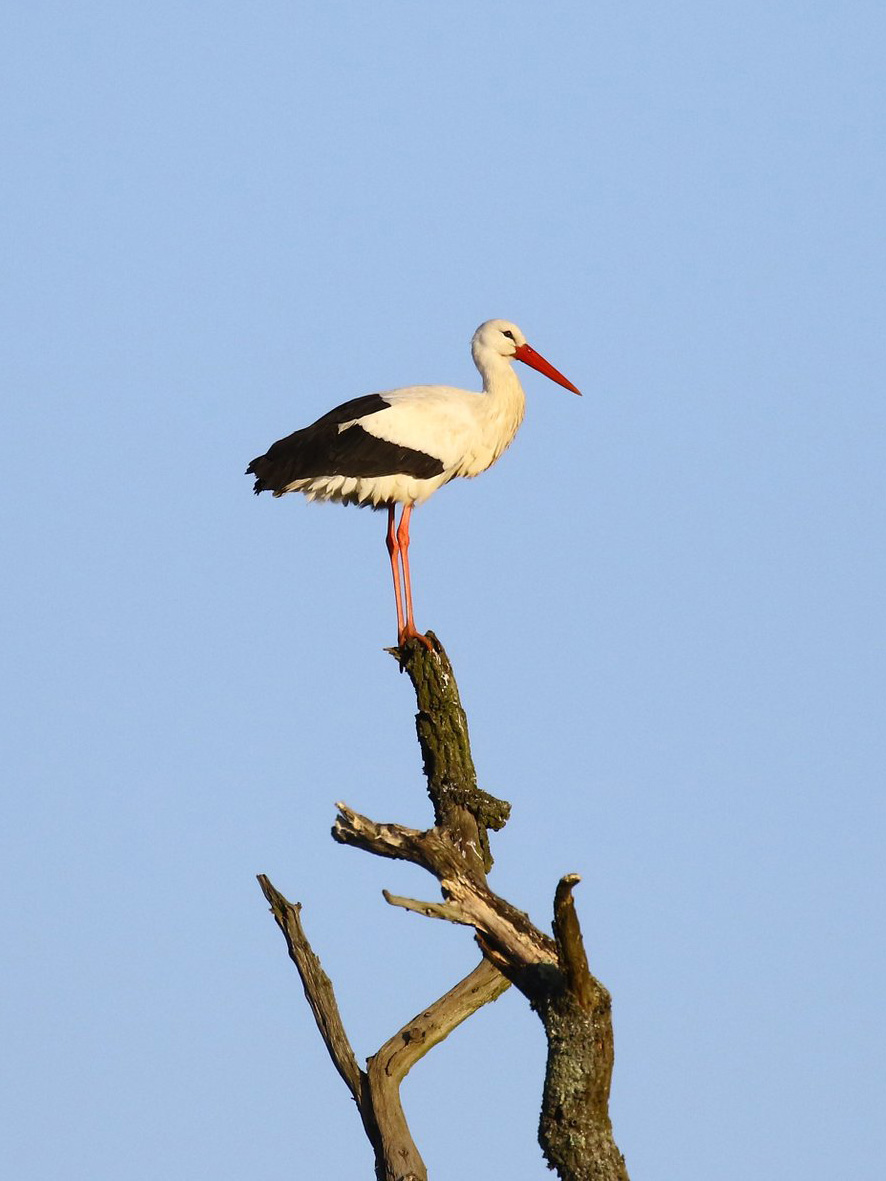 White Stork, Squabb Wood, Hampshire (Ian Wells).
While we expect overshooting species from southern Europe at this time of year, what's less widely acknowledged is that the late March period is also prime time for northbound 'Sibes' that have wintered elsewhere in Western Europe. A prime example of this came at Landguard, Suffolk, on 23rd, when a Red-flanked Bluetail was trapped and ringed – although it disappeared not long after release. Two Little Buntings were at Galley Head, Co Cork, on 25-26th, while the wintering bird was still at Weybourne, Norfolk, on 21st.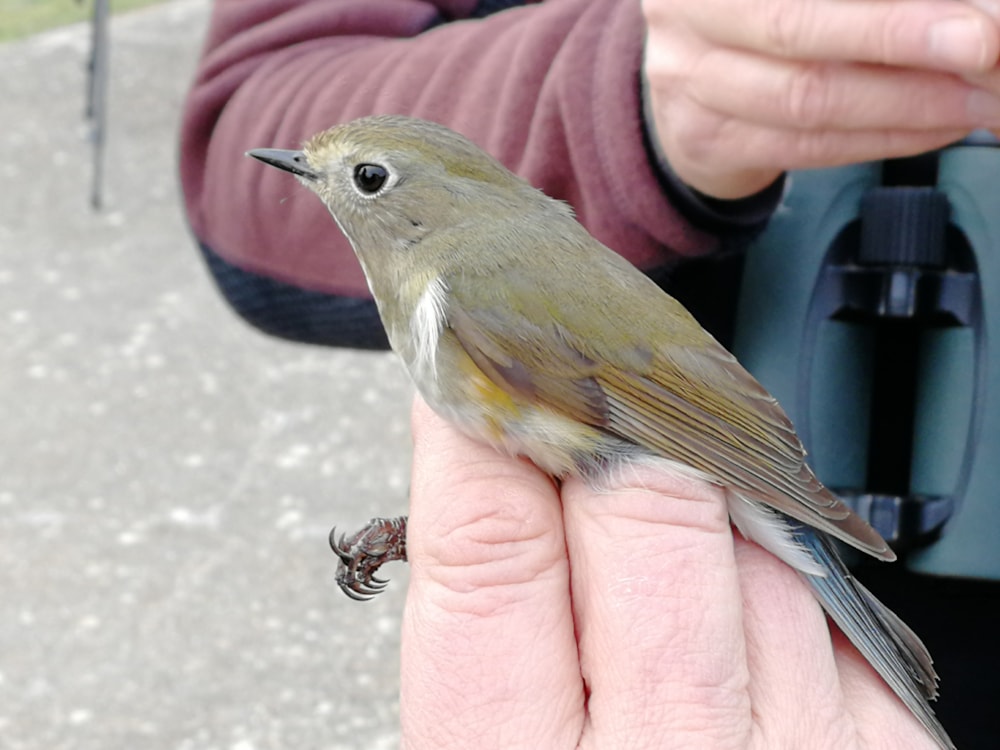 Red-flanked Bluetail, Landguard NR, Suffolk (Gi Grieco).
Other lingering winterers included the Pallas's Warbler still at Coverack, Cornwall, and five Yellow-browed Warblers in southern counties, although a sixth at Leasowe, Cheshire, on 24th was likely northbound. Nine Great Grey Shrikes also hung on, with a Rosy Starling in Offerton, Greater Manchester, on 23rd perhaps having been around for some time. Meanwhile, the Eurasian Penduline Tit remained at Grove Ferry, Kent, to at least Monday and Norfolk held continuing Coues's Arctic Redpolls at Wells Woods and Sculthorpe Moor.
Wildfowl records included the drake American Black Duck still strutting his stuff at Strontian, Highland, and the Blue-winged Teal still not too far away at Mellon Charles. Although at least 14 Green-winged Teal were noted, just the two American Wigeon were seen – the drake at Rutland Water and the female at Grimley, Worcs. A Todd's Canada Goose remained on Islay, Argyll, Black Brant were in Essex and Cumbria and the apparent Grey-bellied Brant hung on in Co Louth.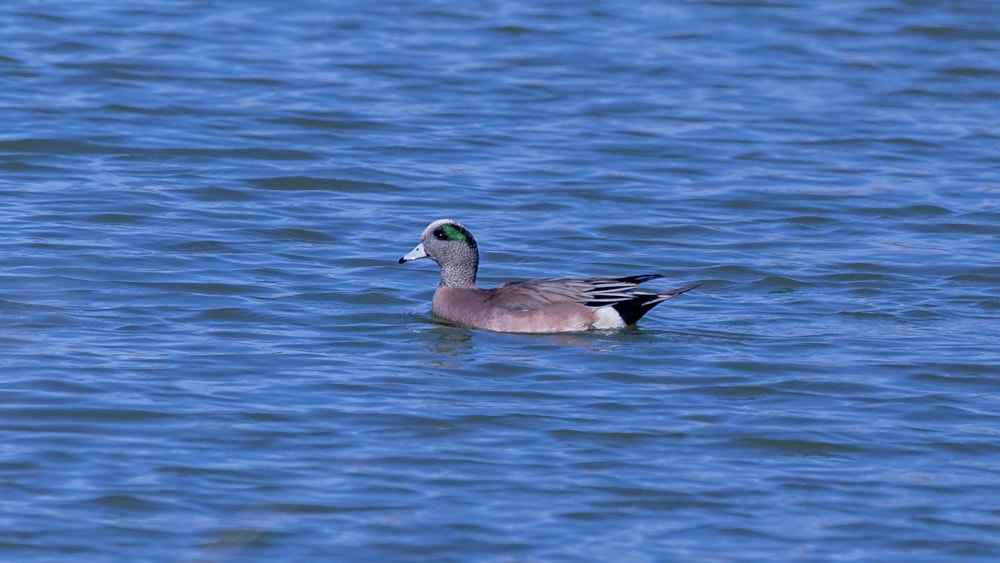 American Wigeon, Rutland Water, Leicestershire and Rutland (Daniel Mahil).
Five Ring-necked Duck lingered at Garranes Lake, Co Cork, while three arrived at Slapton Ley, Devon, on 25th. A further six were seen around Britain, including a new female near Frensham, Surrey, from 24th. Meanwhile, the Ferruginous Duck hung around at Alvecote Pools, Staffs, all week, as did the Lesser Scaup at Blagdon Lake, Somerset. Twos of Surf Scoter lingered off the coasts of Cos Clare and Meath, with a single drake still in the Firth of Forth off Musselburgh, Lothian.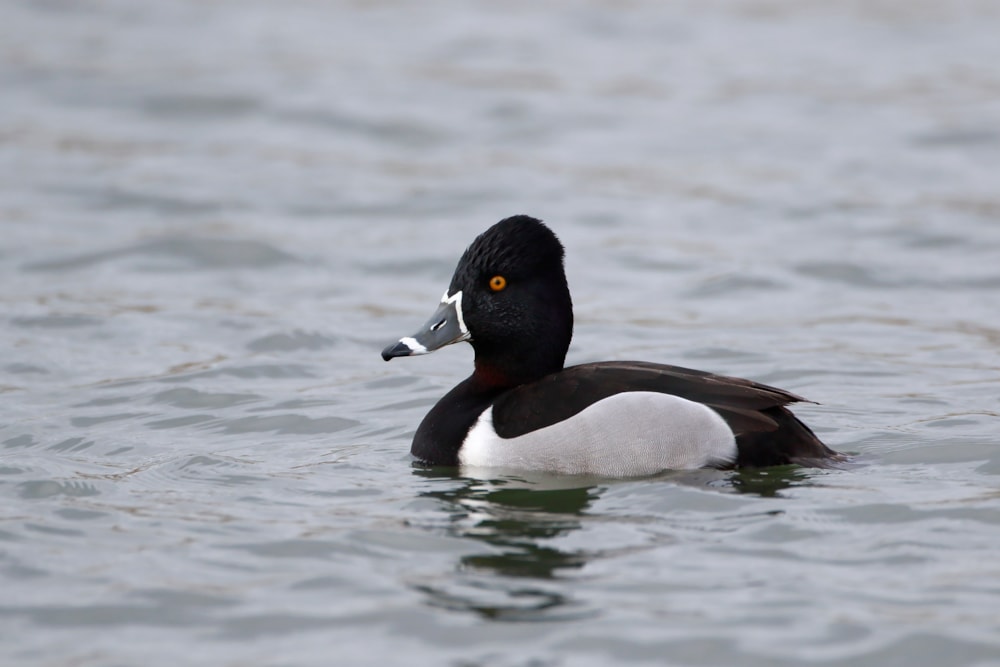 Ring-necked Duck, Radipole Lake RSPB, Dorset (Mark Rayment).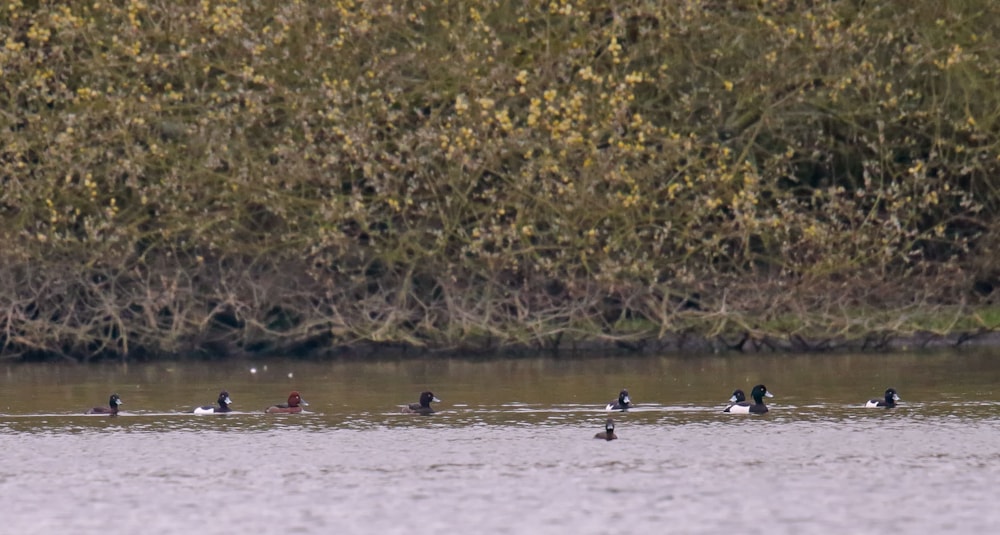 Ferruginous Duck, Alvecote Pools, Staffordshire (Tony Davison).
The Pacific Diver was again off Crookhaven, Co Cork, on 23rd – the first report for more than a month – and the adult also continued off Marazion, Cornwall. Also logged again on 23rd was the Loch Feorlin Pied-billed Grebe, although there was no news of the Shetland bird. Single White-billed Divers lingered off Sandend, Aberdeenshire, and Papa Westray, Orkney, while a new bird was off Castletown, Highland, on 26th.
Both Lesser Yellowlegs remained in Cornwall and Dorset respectively, with each now 'colouring up' into breeding finery. The Spotted Sandpiper also lengthened its stay on the outskirts of Wexford Town, as did the Long-billed Dowitcher at Frampton Marsh, Lincs, and the Temminck's Stint at Chapel Amble, Cornwall. The latter site produced a surprise Pectoral Sandpiper on 23rd, this bird relocating to nearby Walmlsey Sanctuary on 25th. The Grey Phalarope was last seen at Conwy RSPB on 23rd, while another was seen flying out to sea at Thurso, Highland, on 25th.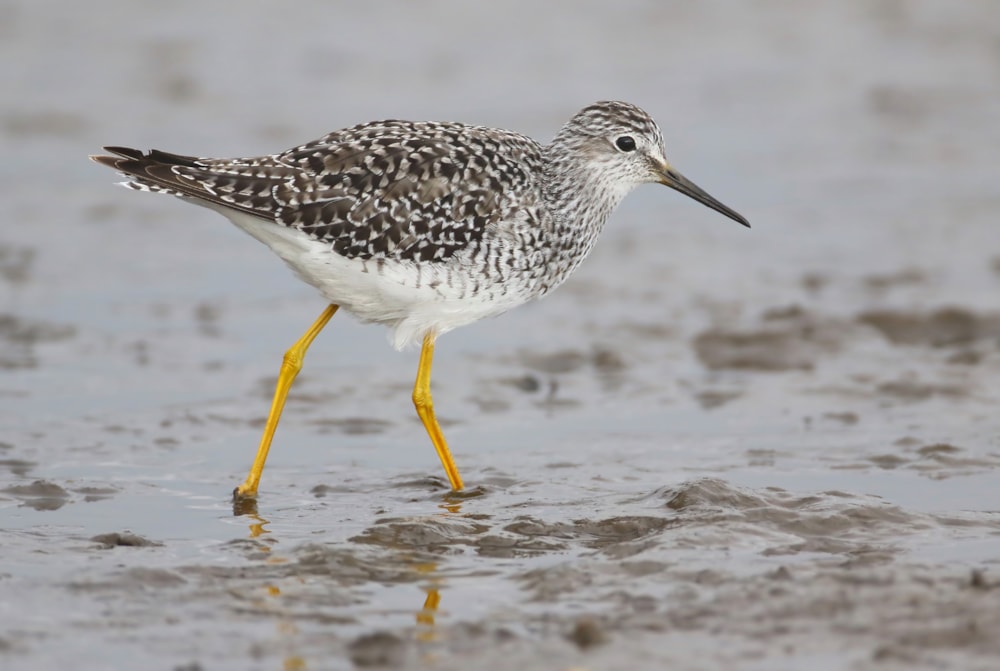 Lesser Yellowlegs, Lodmoor RSPB, Dorset (Lee Fuller).
The first-winter Bonaparte's Gull was still at Killybegs, Co Donegal, this week, with another photographed on the boating pond at Wrafton, Devon, on 24th (but only identified the following day). Six Irish and three British sites logged Ring-billed Gulls, with a peak of two at Tralee, Co Kerry – all other reports concerned single adults. Arguably of greatest note was a new adult on the River Severn at Newnham, Glos, on 26th. White-winged gull numbers dwindled further, although a handful of Kumlien's Gulls included a fine adult past Uisaed Point, Argyll, and a second-winter in Co Antrim, while Iceland Gull numbers peaked with six at Killybegs, Co Donegal. The Co Galway Forster's Tern was observed in Kinvarra Bay on 23rd.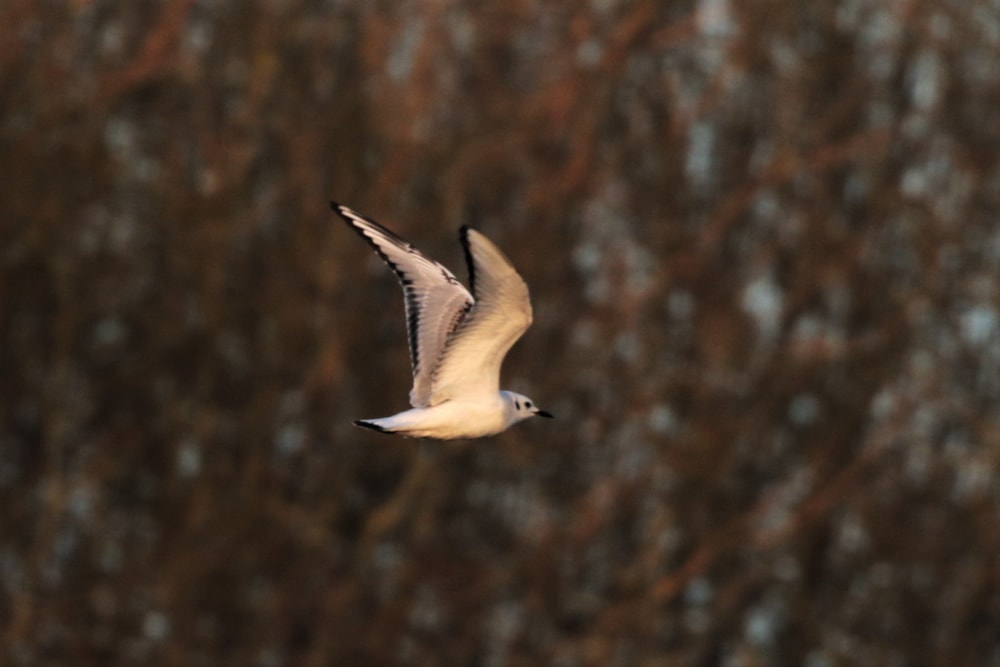 Bonaparte's Gull, Wrafton, Devon (Andy Lansdell).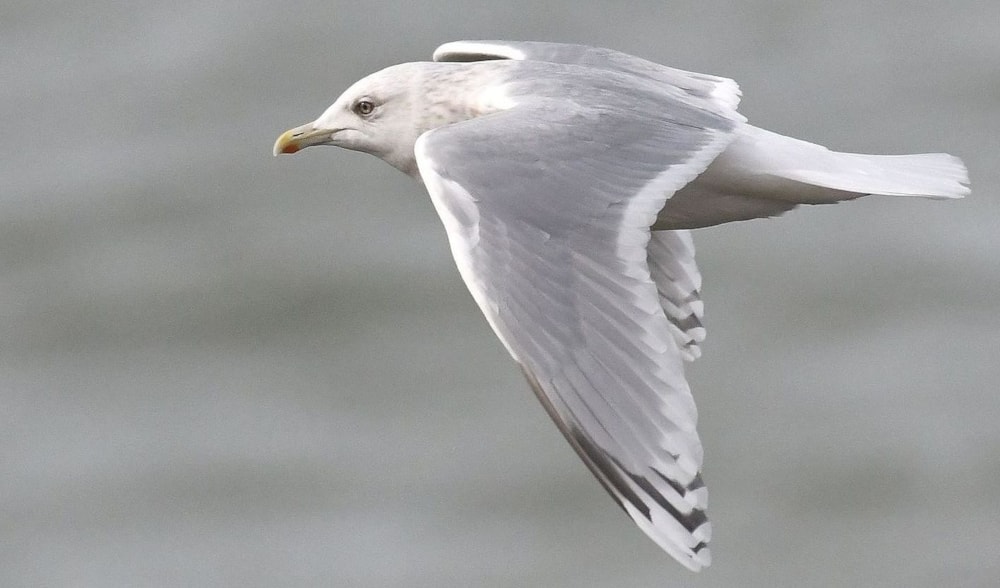 Kumlien's Gull, Machrihanish (village), Argyll (Eddie Maguire).
Other odds and sods included a possible Two-barred Crossbill at Cannock Chase, Staffs, from 23rd, an apparent Red-throated Pipit sound-recorded over Nethy Bridge, Highland, in the early hours of 24th and the resident male Snowy Owl still on Eday, Orkney. Rough-legged Buzzards numbered 10, with the Scilly bird still in residence.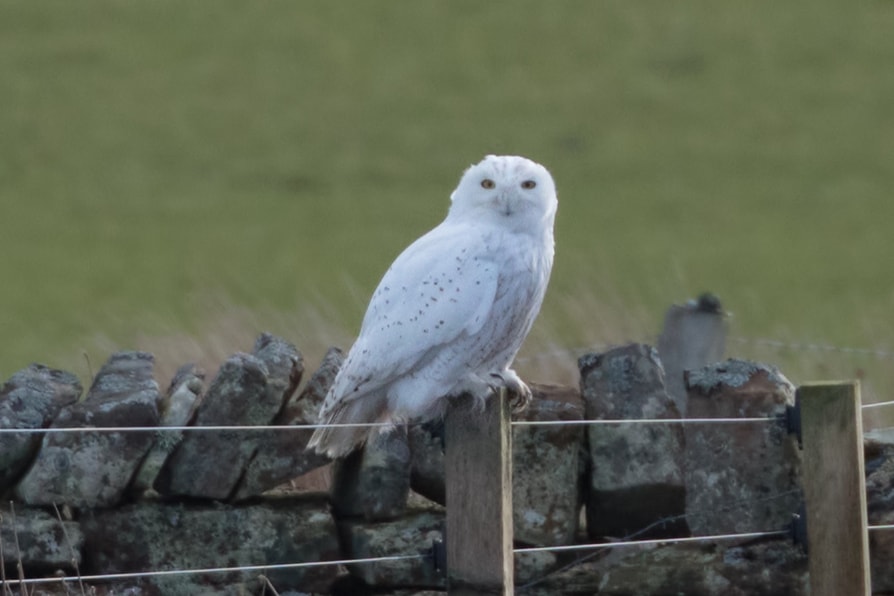 Snowy Owl, Eday, Orkney (Marian Markham).
On the insect front, a Camberwell Beauty was photographed at Beaulieu Airfield, Hants, on 24th, while the influx of Large Tortoiseshells continued. At least three were seen around Portland, Dorset, while another elusive individual appeared at Dungeness, Kent, from 24th and, most significantly, one was found inland at Sevenoaks Wildlife Reserve, Kent, on 26th.
Western Palearctic
It was a steady week around the wider Western Palearctic, with a familiar spread of long-staying vagrants on offer. Thus, late news of a first-winter Great Blue Heron on the outskirts of Reykjavik, Iceland, on 13th was arguably the headline – although the bird was injured and soon died. Also still in Iceland was the American White-winged Scoter at Keflavik.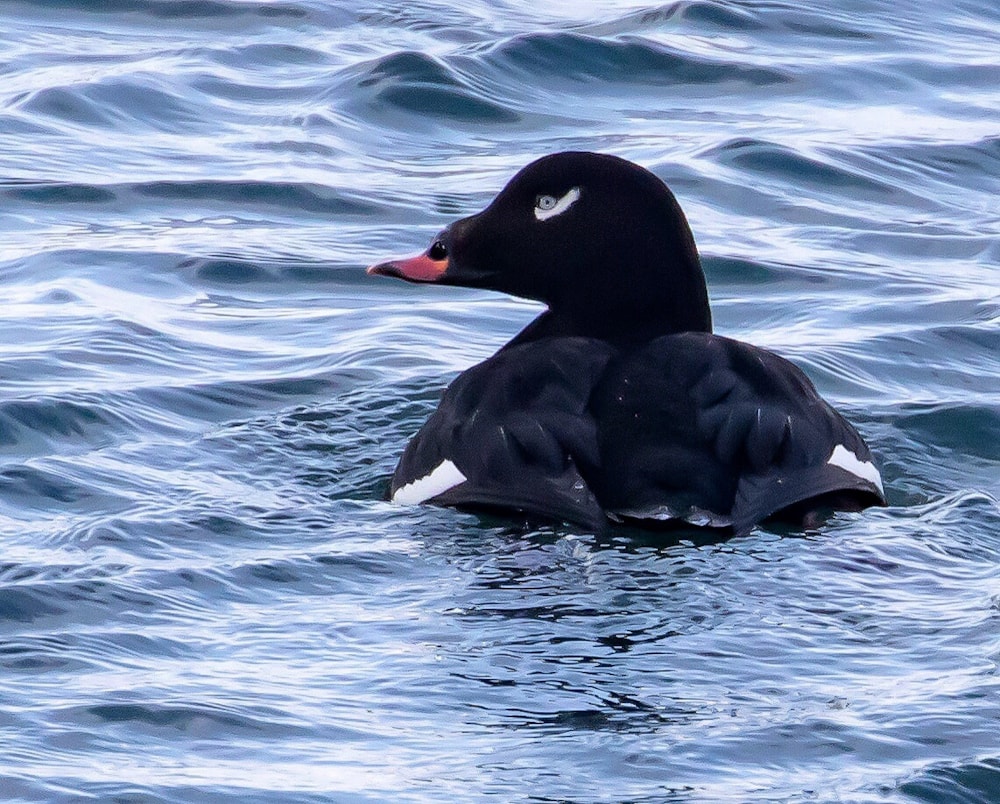 American White-winged Scoter, Hafnir, Iceland (Ian Dickey).
In the Azores, a Bufflehead was new in at Furnas, São Miguel, on 22nd – it's tempting to speculate that this could be the bird from Cape Verde heading north, but it could equally be that from São Jorge or a new bird entirely. On São Jorge itself, the Green Heron was again seen at Fajã dos Cubres, along with the Greater Yellowlegs. Meanwhile, in the Canary Islands, the Dwarf Bittern remained near Llanos Pelados, Fuerteventura.
On the Spanish mainland, a third Sociable Lapwing in two weeks was found north of Bocigas, Castilla y León, on 24th, with the Alcázar de San Juan bird also still around. Other Spanish records included the lingering American Coot in Asturias and a couple of Lesser Flamingos at the regular location of Laguna de Fuente de Piedra.
Other continuing highlights included the Pygmy Cormorant in Belgium, Nutcracker in The Netherlands, Eastern Imperial Eagle in Sweden and the gang of at least 10 Crested Honey Buzzards in Eilat, Israel.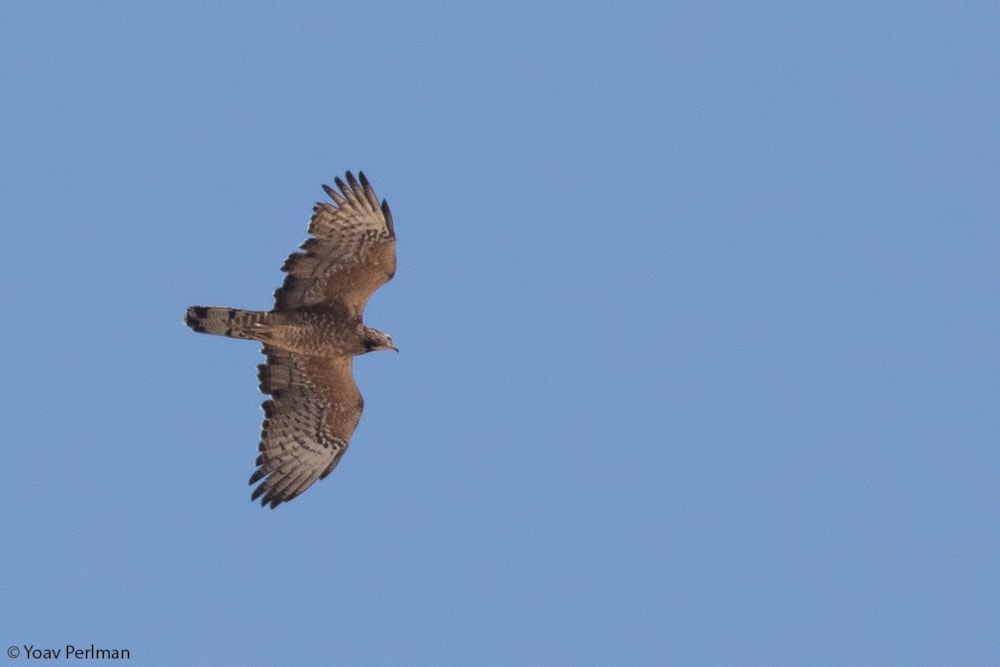 Crested Honey Buzzard, Eilat, Southern District (Yoav Perlman).