The week at a glance
Wilson's Storm Petrels again seen in record numbers
Seabirding remains the order of the day in the South-West
Return wader passage hotting up
American White-winged Scoter still in Aberdeenshire
Grey-tailed Tattler still in the Azores
As favourable weather conditions held their own this week, so did the seabird overdose on offer in the south-western reaches of Britain and Ireland, and it was pelagic species that once again dominated our output at the BirdGuides newsdesk. While much of the action was intercepted by pelagic boat trips, the week's three singular headliners came from land-based hotspots. First up was a Fea's-type Petrel apiece for Porthgwarra, Cornwall, and Galley Head, Co Cork, on 2nd. The next day, a Barolo Shearwater was picked up as it fluttered over the waves off Prawle Point, Devon. It was, however, the breathtaking scenes emerging from seabirding boat trips out of the Isles of Scilly and Ireland that took 'gripping' to a level that transcended rarity value. On 6th, a pelagic in Co Cork waters struck a sweet spot holding no fewer than 56 Wilson's Storm Petrels, and at least 15 were seen during a trip in Scilly waters on 3rd, part of a spectacular feeding frenzy that also drew in 750 Great Shearwaters and 250 Cory's Shearwaters.
The Wilson's surfeit was relatively easy to tap into from land-based positions, and this is how 18 other individuals were logged during the week. These included four at Porthgwarra on 2nd alone, while nine others were seen off Cornish headlands during the review period. Irish sightings included one past Bridges of Ross, Co Clare, on 3rd and a run of singles on 6th that involved birds off Power Head and Cape Clear (both Co Cork) as well as Annagh Head, Co Mayo. By far the most significant individual Wilson's Storm Petrel was that which made it as far east as Orcombe Point, Devon, on 3rd. The remainder of the week's grand total of 101 Wilson's was made by an additional 12 birds either seen on pelagics or from the Scillonian III between Penzance and St. Mary's.
Before getting stuck into the rest of the week's events, it is worth highlighting the confirmation that the Phylloscopus warbler present on Fair Isle from 4–7th July this year, broached as a Green Warbler at the time, was indeed this species. This comes as results of genetic analysis were announced on 5th. Assuming official acceptance, the bird will be recognised as the third British record.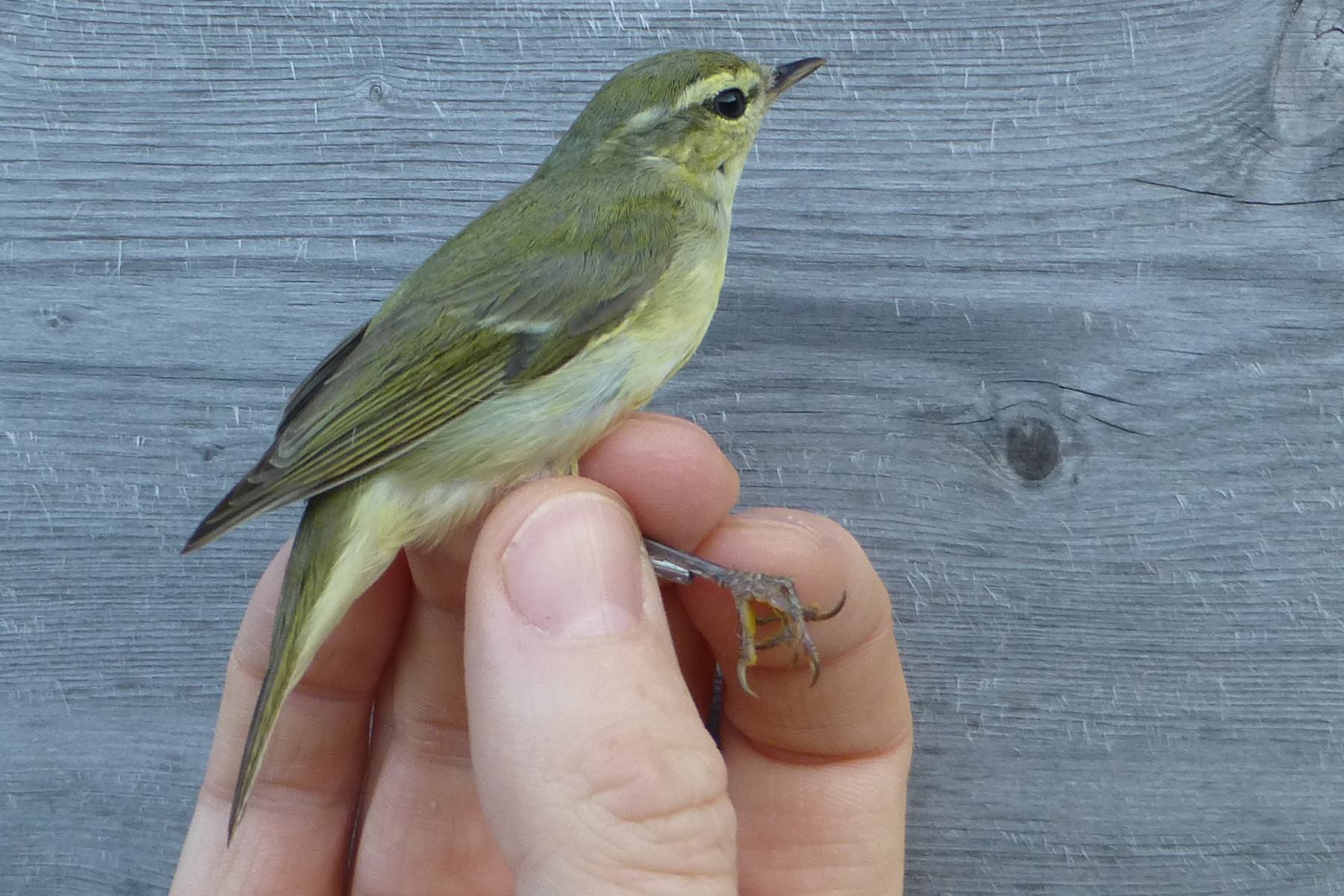 Green Warbler, Fair Isle, Shetland (David Parnaby)
While the seabirding season has been in full swing, wader passage has been simmering concurrently and throwing in the occasional treat alongside the trickle of expected migrants. Most popular this week was a smart adult Baird's Sandpiper identified at Potter Heigham Marshes, Norfolk, on 5th and remaining to 8th. Other nuggets included an adult Long-billed Dowitcher fresh in at Oare Marshes, Kent, on 8th and three new White-rumped Sandpipers. The first was on North Uist, Outer Hebrides, from 2–3rd and 7th saw others turn up at St. Mary's Island, Northumberland, and The Cull, Co Wexford. What was presumably the St. Mary's bird was sighted further north in the county at Cresswell Pond on 8th.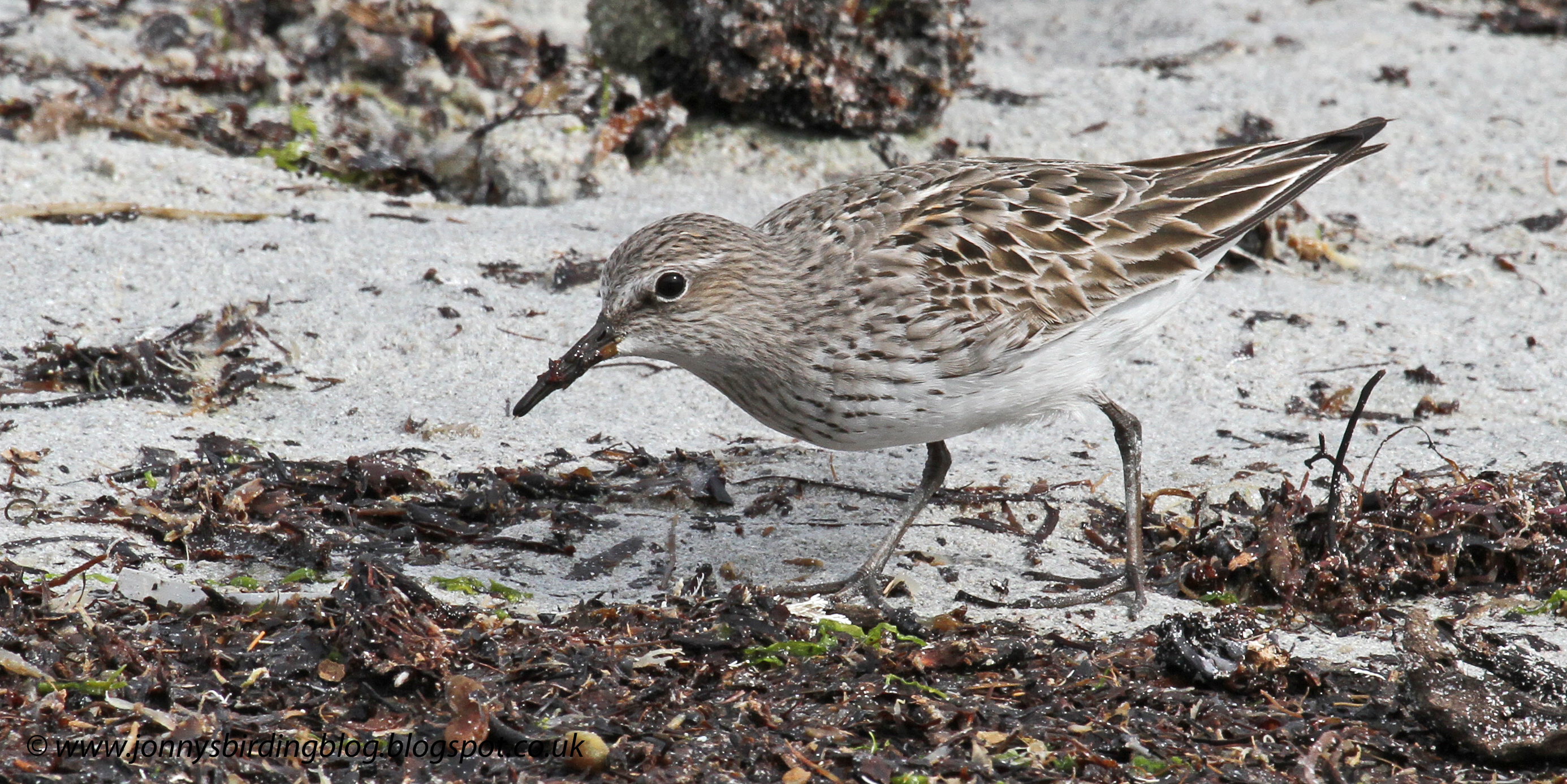 White-rumped Sandpiper, St Mary's Island, Northumberland (Jonathan Farooqi)
In Kent, the popular juvenile Marsh Sandpiper at Cliffe Pools seemed to clear off during the day on 5th and this week saw the split of the site's Black-winged Stilt contingent, with one pair and their progeny moving across the Thames Estuary to Bowers Marsh from 4th to the week's end. Cliffe itself continued to support six stilts during the week, a pair and four juveniles. Meanwhile, the pair at Potter Heigham Marshes and their four juveniles were reported to 5th.

A Buff-breasted Sandpiper was found at the Butt of Lewis, Outer Hebrides, on 4th. It was a good week to find a Pectoral Sandpiper, with at least five of the seven birds logged being new arrivals. In Lincolnshire, the Frampton Marsh bird was still showing on 3rd and the individual seen at Dungeness, Kent, on 4th may or may not have been the same one seen there last week. Cliffe Pools attracted a new bird from 5–6th and another at Blithfield Reservoir from 4–8th was appreciated by Staffordshire birders. Ireland boasted singles at Lady's Island Lake, Co Wexford, on 4th and Mullagh, Lough Beg, Co Derry, from 6–7th. Finally, North Ronaldsay, Orkney, bagged one on 7th.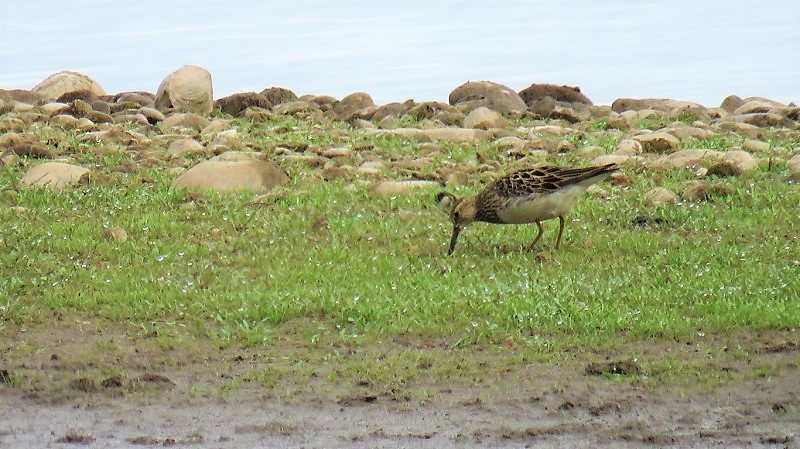 Pectoral Sandpiper, Blithfield Reservoir, Staffordshire (Chris Waring)
Among the week's less expected scarcities was an Alpine Swift throwing itself around Bempton Cliffs, East Yorks, on 7th and affording good views late into the day. A little further up the coast and into North Yorkshire, the female Red-backed Shrike stayed at Filey to 3rd. The next day, the first juvenile Woodchat Shrike of the year appeared at East Prawle, Devon, but didn't stay overnight. Also on 4th, a Hoopoe was seen at Roundhay, West Yorks, but was similarly brief. On Fair Isle, the adult Rosy Starling cropped up again on 5th.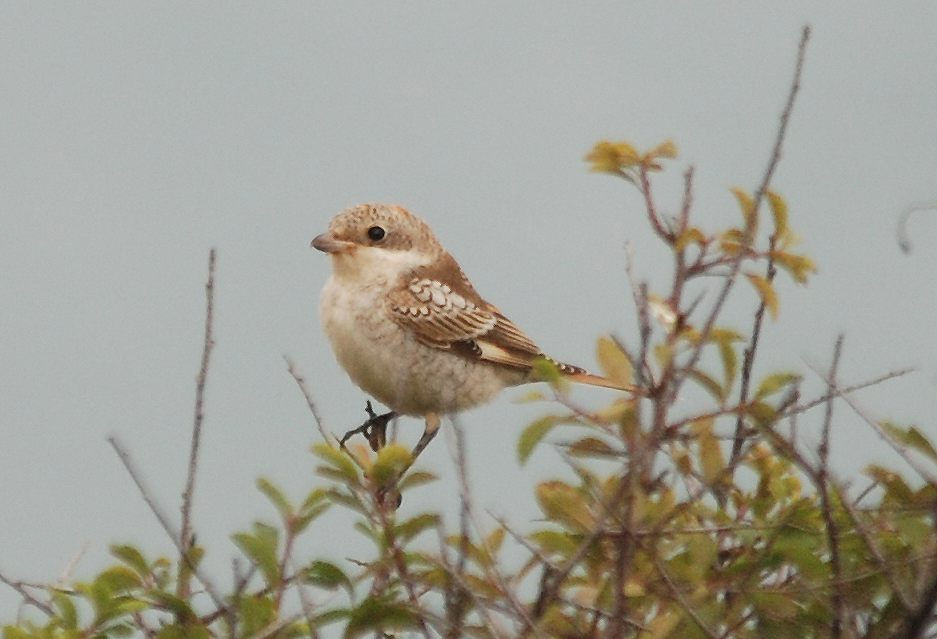 Woodchat Shrike, East Prawle, Devon (Patrick Mayer)
Last week's joyful news of successful hatching in all three of the European Bee-eater nests at East Leake Quarry, Notts, was soon quashed as the next major bulletin from the RSPB, on 3rd, broke the dispiriting news that each nest had failed, almost certainly linked to a faltering food supply. Predictably, the birds wasted little time in moving on and were bid farewell as they departed to the south-east early on the morning of 4th. Six of the birds were tracked down at Ulverscroft, Leics, for a few hours on 7th before showing again the next afternoon. Unrelated was a lone and somewhat random bird seen in Reay, Highland, on the evening of 4th.
The morning of 2nd saw the itinerant Caspian Tern resurface at Fairburn Ings then St Aidan's, West Yorks, both reserves it had checked into in mid-July before its last jaunt to South Wales. The next day, it moved back west to revisit Carr Vale, Derbys, and on 4th upgraded its rarity value by straying into Linford NR in Buckinghamshire, a county that hadn't recorded the species since 2001. However, local birders must hope that the area has been added to its regular circuit as it wasn't twitchable this time.
Kent's Bonaparte's Gull was in no rush to conclude its regular summer holiday at Oare Marshes, continuing to feed on The Swale and use the freshmarsh to roost to 8th. However, the near-adult found at Brownsea Island, Dorset, last week seemed to vanish after 4th. Soldier's Point, Co Louth, held on to the adult Forster's Tern to 7th and the boisterous male Pied-billed Grebe was confirmed as still in residence on Loch Feorlin, Argyll, to 8th.
Content continues after advertisements
Amid the scoter rafts off Blackdog, Aberdeenshire, the adult drake American White-winged Scoter could still be singled out to 8th given due diligence, along with his two Surf Scoter colleagues. The Dovey Estuary at Ynyslas, Ceredigion, hosted the female King Eider for her 43rd day on 8th.
A migrant Spotted Crake was a nice find at Tacumshin, Co Wexford, on 8th. Three White-winged Terns this week included the juvenile performing at Far Ings, Lincs, to 5th and two birds in Devon: a one-day adult at Bowling Green Marsh on 4th and a juvenile off Shelly Beach, Exmouth, from 7–8th. An adult Ring-billed Gull paid Carew Mill Pond, Pembs, a brief visit on 6th, while unseasonable white-wingers included both an Iceland and a Glaucous Gull at Ardivachar Point on South Uist, Outer Hebrides, on 6th, with another of the former at Balbriggan, Co Dublin, on 3rd, and an additional Glauc graced South Gare, Cleveland, on 6th. The traditional summer swarm of Little Gulls at East Yorkshire's Hornsea Mere reached a dizzying 7,200 on 8th.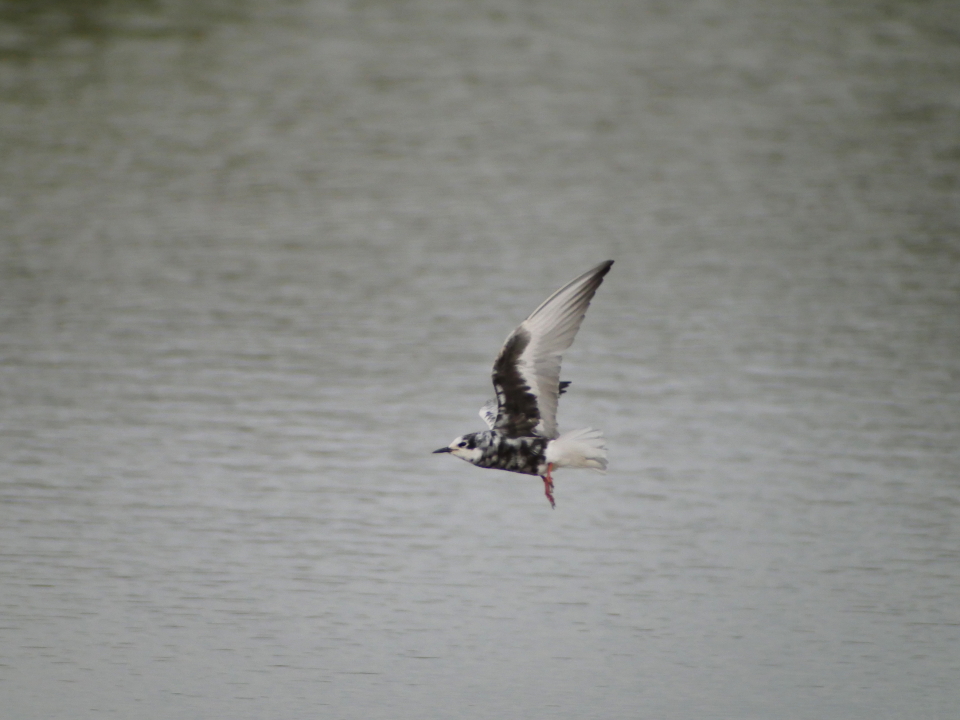 White-winged Tern, Bowling Green Marsh, Devon (David Boult)
On the Somerset Levels, at least one of the juvenile Black-crowned Night Herons continued to mill around Westhay Moor to 3rd and an adult remained at Shapwick Heath to 5th. The Whittle Dene Reservoirs juvenile, in Northumberland, showed to 3rd, while the long-stayer of the American form hoactli hung on in The Dingle gardens in Shrewsbury all week. Two flocks of seven Glossy Ibises arrived during the week. One flock materialised at Braunton Marshes, Devon, on 3rd, with five of the birds still to be found at nearby Horsey Island on 6th and two on 7th. The other group frequented Walmsley Sanctuary, Devon, from 4–6th, dropping to five by 7th and three on 8th. Further Glossy Ibises included known birds at Trimley Marshes, Suffolk, to 5th and Meare Heath/Ham Wall, Somerset, to 6th, when the Essex old-timer showed up again at Old Hall Marshes. A new singleton toured Minsmere, Suffolk, from 6–8th. Purple Heron reports came from Ballysadare Bay, Co Sligo, on 2nd and Porthgwarra, Cornwall, on 5th, where one flew out to sea.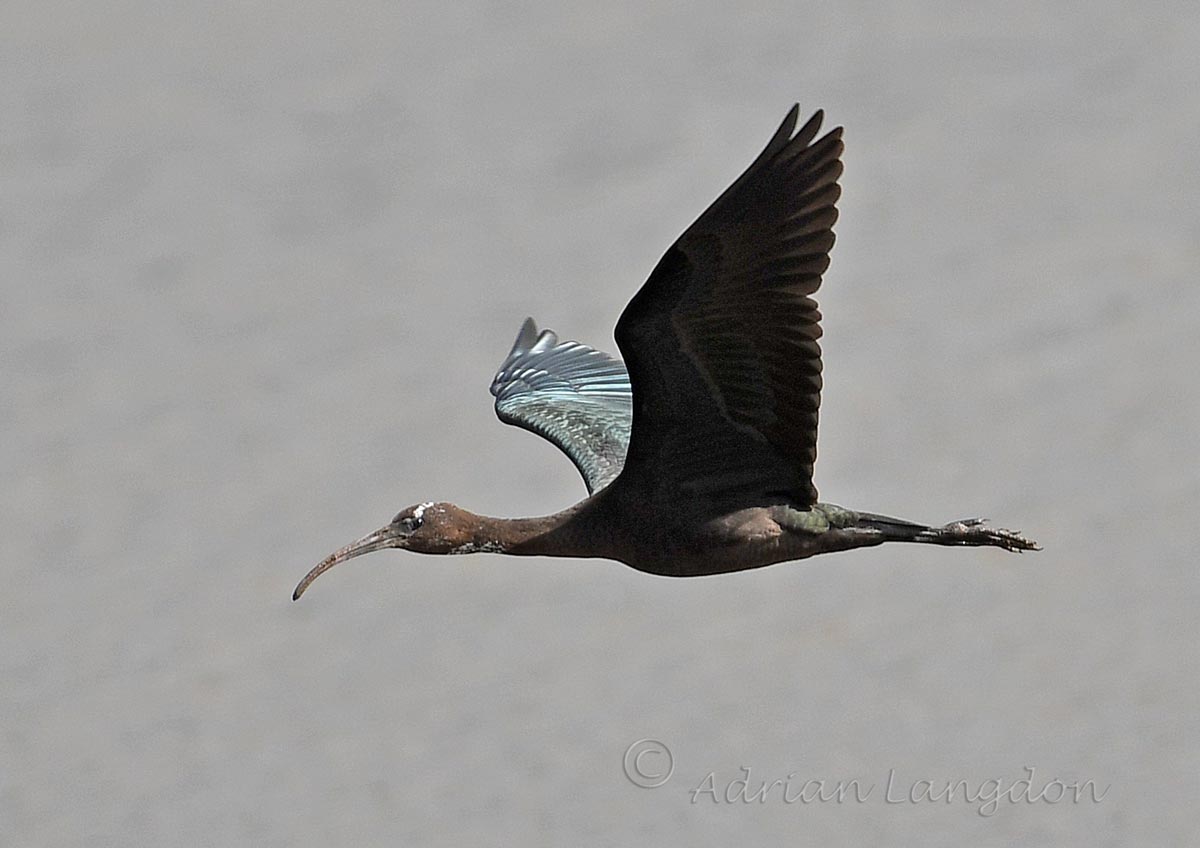 Glossy Ibis, Walmsley Sanctuary, Cornwall (Adrian Langdon)
In such an outstanding spell of seabirding, it's worth rolling back to finish roughly where we started by looking back at some of this week's pelagic supporting cast. South-western waters have been had a steady supply of both Great and Cory's Shearwaters, while high numbers of Balearic Shearwaters have been logged, for instance 203 past Start Point, Devon, on 3rd and 200 feeding off Portland Bill on 8th. The odd Cory's was also picked up off the east coast. Sabine's Gull numbers gently built up, with Irish sightings including three past Brandon Head, Co Kerry, on 3rd, followed by 6th turning up two off Power Head and a single at Ballycotton, both Co Cork. Another was seen off Priest Island, Highland, on 5th and the Scilly pelagic on 6th also featured a lone Sabine's. There were sightings of Long-tailed Skuas off Brandon Head on 3rd and Lizard Point, Cornwall, on 4th, as well as during pelagics on 6th out of Co Cork and the Isles of Scilly. The latter trip also had a Grey Phalarope, while others were seen during the Scillonian III crossing on 4th and at Singing Sands, Highland, on 3rd.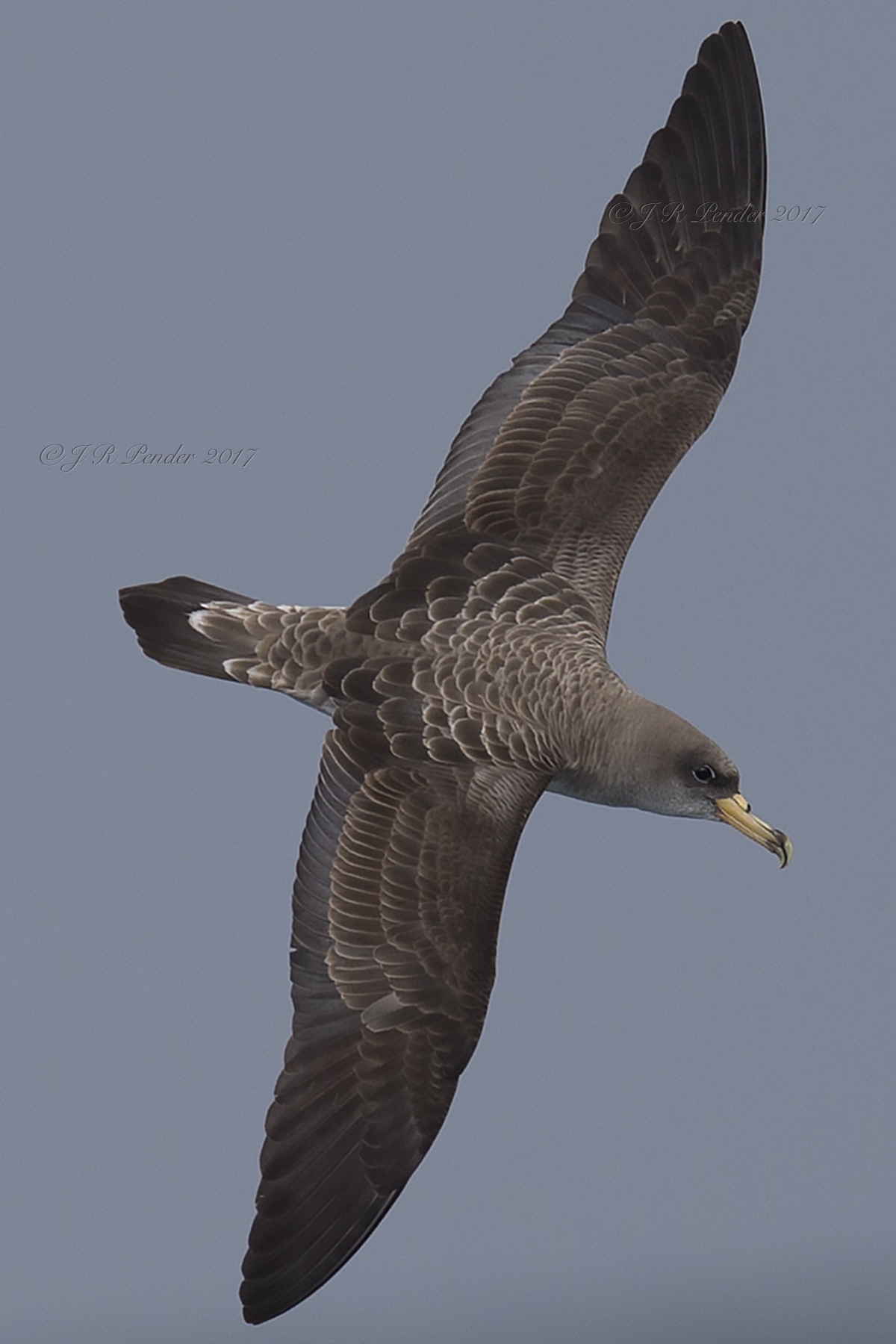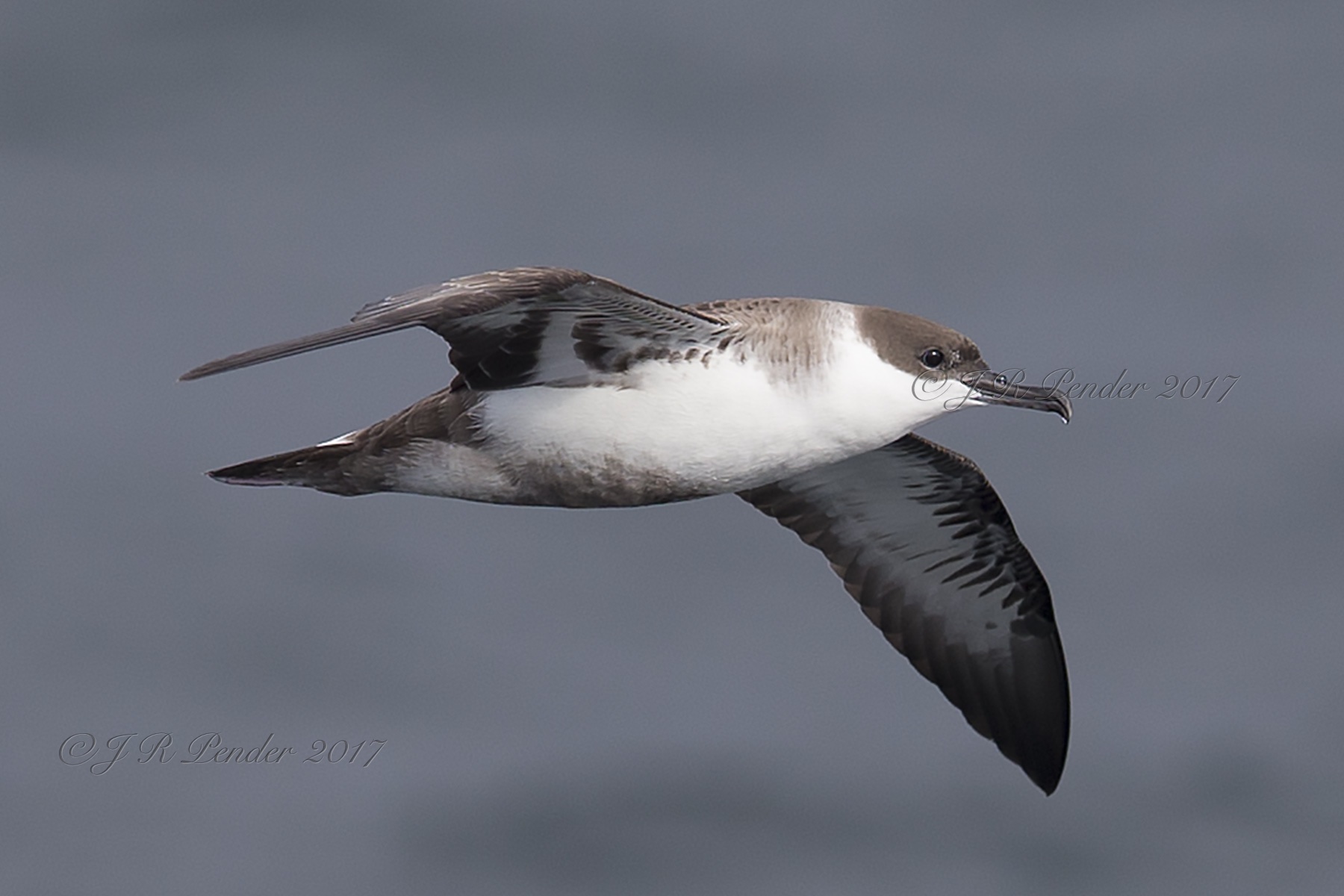 Cory's (top) and Great Shearwaters, Scilly pelagic (Joe Pender)


Western Palearctic news
In the Azores, the Grey-tailed Tattler was still in the quarry at Cabo da Praia on Terceira on 8th. The fourth Red-necked Stint for France was at Dragey-Ronthon from 6–7th, the latter date seeing Austria's eighth Black-winged Pratincole found at Seewinkel, Illmitz. News from Israel on 6th revealed that a Bataleur was in the Hula Valley and a Yellow-billed Stork was seen at Beit She'an.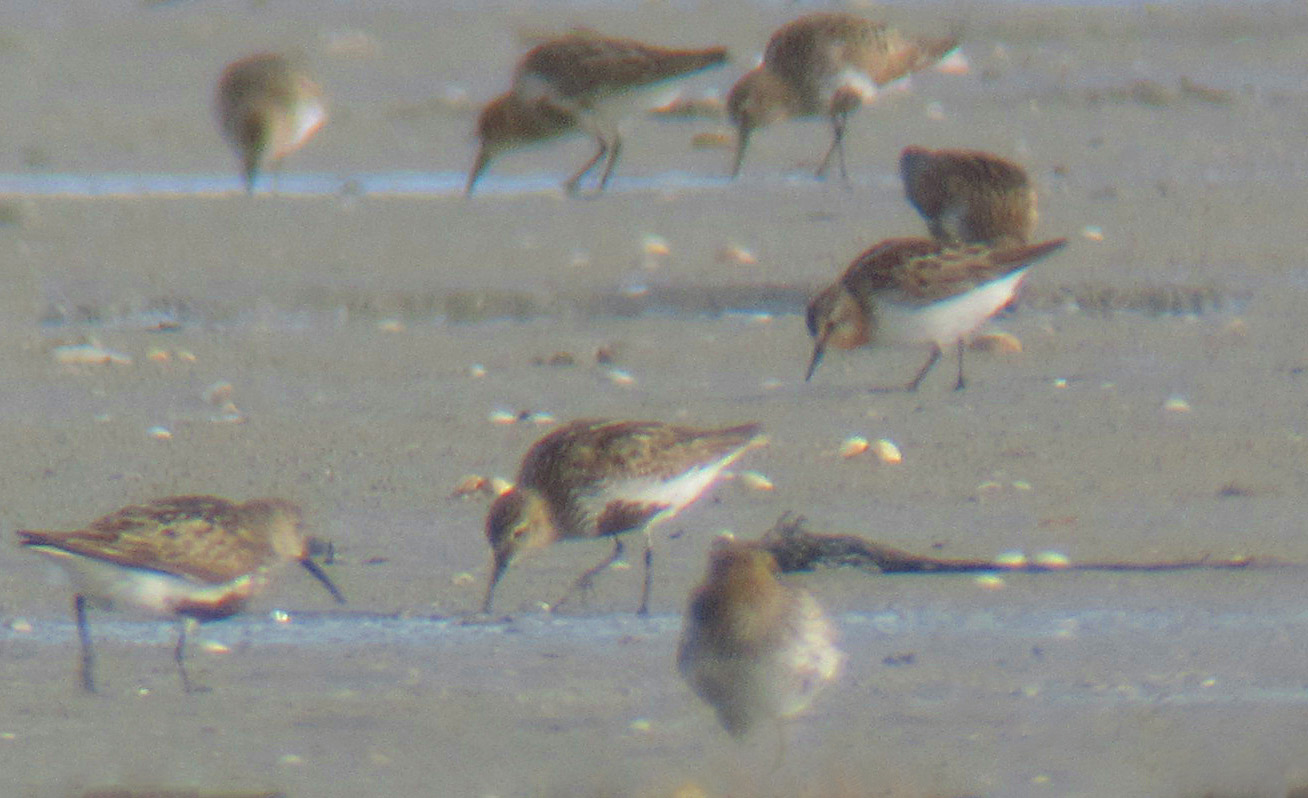 Red-necked Stint, Dragey-Ronthon, France (Hugo Touzé)
Earlier than expected, an Isabelline Wheatear was at Nordkehdingen in Lower Saxony, Germany, on 8th. An adult Pallas's Gull flew past Simrishamn, Skåne, Sweden, on 3rd. The adult Black-browed Albatross at Rantumbecken, Sylt, doesn't seem to have been feeling particularly adventurous of late and was still there on 8th.