The week at a glance
New Year, same old story! Sure, year listers may have been disappointed by the overnight bunks of both the Brünnich's Guillemot and the Buff-bellied Pipit on New Year's Eve (negative news of both on New Year's Day, despite plenty of searching), but the first week of 2014 really just provided a continuation of the relentless pace witnessed throughout much of the second half of 2013.
Indeed, we didn't have to wait long for the first mega-alert of the new year — that came on 4th, with the discovery of an apparent juvenile Thayer's Gull among thousands of storm-driven gulls feeding just offshore in the vicinity of Burry Holms, at the westernmost tip of the Gower peninsula in Glamorgan. From video and photos emerging in subsequent days, the bird certainly appears a good candidate for thayeri (if at the pale end of the spectrum), making it the second British and Irish record within a month and continuing the rich run of occurrences in recent winters — is this a taxon we've been overlooking in the past?

Putative Thayer's Gull at Burry Holms, Glamorgan (video: Barry Stewart)
With plenty of experienced eyes trained on the gulls in the Burry Holms area, the Thayer's was seen again on 5th and 6th (though not on 7th, in poor weather conditions) and up to two candidate first-winter American Herring Gulls were also picked out, alongside a Glaucous × Herring Gull. If reported again before the weekend, expect the Gower to be receiving visits from a fair few birders come Saturday and Sunday.

Candidate American Herring Gull at Burry Holms, Glamorgan (video: Barry Stewart)
But the Thayer's was been pipped to the honours of 2014's first mega-rarity, which came just a couple of hours earlier in the form of an Ivory Gull, discovered at Hartlepool Headland (Cleveland). After the co-operative East Yorkshire bird relieved the frustration of a number of untwitchable birds in the weeks preceding it, it was 'back to normal' with the Hartlepool bird, which was seen briefly, and not relocated despite extensive searching throughout the rest of the day. Similarly brief was another charismatic Arctic gull which, unlike Ivory, had not previously put in an appearance this winter: a dainty and delightful adult Ross's Gull off Salthill (Galway) during the fading light late on Saturday afternoon — it was not seen again on Sunday. Galway Bay has traditionally been a fantastic spot for Ross's Gulls, with six birds between 1984 and 2005 seen just a stone's throw from Salthill at Nimmo's Pier and the adjacent Galway Docks. However, the closure of productive outfalls in the area in more recent times as part of a clean-up operation has seen concentrations of the commoner gull species falling away — and with it the rarer ones, too.

Ross's Gull, Salthill, Galway (Photo: Dermot Breen)
We didn't have to wait long for yet another mega-alert, though: on Sunday 5th news broke of a rather smart (or boring, depending on your outlook) American Coot not too far east of Inverness at Loch Flemington (Highland). Unlike the aforementioned gulls, it proved rather reliable there until the week's end, and even showed quite well at times. Both the most recent records have come from Ireland (Counties Mayo and Galway) and, with the last gettable British record being the Shetland bird last seen on October 1st 2005, this bird will no doubt prove a hit in the coming days and weeks for those not inclined to cross the Irish Sea.

American Coot, Loch Flemington, Highland (Photo: Richard Somers Cocks)

American Coot, Loch Flemington, Highland (Photo: Kris Gibb)

American Coot (and Common Moorhen), Loch Flemington, Highland (Photo: Willie McBay)
Elsewhere, lingering highlights included the first-winter Short-billed Dowitcher again making an appearance in the Bewan area of North Ronaldsay (Orkney) on 7th and the Pied-billed Grebe still at Balranald, North Uist (Outer Hebrides) early on. Brixham's White-billed Diver continued to perform superbly at times in the harbour throughout the week, while another was off the traditional location of Kirkabister (Shetland) on 5th. An intriguing report of a male American Kestrel in Forth on New Year's Day was chased up but, despite local observers' efforts, was not seen on 2nd. Apparently the possibility of an escape was not ruled out as the observer did not see the legs to check for rings or jesses but it seems a safe bet that, like all three previous birds in the past decade, this one was probably a cage-hopper too. It's also worth thinking about where this leaves the two records in 1976: two in a year, a bunch of escapes since...controversial perhaps, but food for thought.

White-billed Diver, Brixham, Devon (Photo: Chris Cook)
Yet again it was a week characterised by storms: strong wind, heavy rain and high seas once again battered Britain and Ireland, with western areas this time feeling the full ferocity of the weather. As a result, it was another week with plenty of coastal and seabird action: a fine selection of divers, grebes, auks and gulls continued to seek refuge in the various harbours along our coastlines, while there was no shortage of inland records of Great Northern Divers, Long-tailed Ducks and the like. Plenty of Great Skuas were reported, particularly from the English Channel, while increasing Balearic Shearwater counts included a possible Yelkouan Shearwater off Porthgwarra (Cornwall) among 30 Balearics on 4th. Somewhat more unexpected were Sabine's Gulls past Shoeburyness (Essex) on 1st and Kennedy's Pass (Ayrshire) on 5th, with another inland at Weston Turville Reservoir (Bucks) on 4th–5th even more bizarre. Grey Phalaropes were seen at various coastal locations including multiple birds in Dorset and Northumberland, but trumping them all was an exceptionally confiding bird frequenting the children's paddling pool along the seafront in Hove (E Sussex) from 5th!

Black-throated Diver, Cleethorpes, Lincolnshire (Photo: Dean Eades)

Grey Phalarope, Hove, East Sussex (Photo: Marc Read)

Grey Phalarope, Hove, East Sussex (Photo: Luke Dray)

Grey Phalarope, Bamburgh, Northumberland (Photo: Scott)

Grey Phalarope, Kimmeridge, Dorset (Photo: Peter Moore)
Two Snow Geese were again in the Rhunahaorine area (Argyll) on 2nd, and the two white morphs were still at Strathbeg (Aberdeenshire) on 3rd. A juvenile intermediate morph was reported from Inch Levels (Donegal) on 2nd, while the white morph remained at Carrahane Strand (Kerry). The Red-breasted Goose remained in Dumfries & Galloway but, perhaps unsurprisingly, bore the yellow ring (as seen in Cumbria and Lancashire earlier in the winter). Just across in Cumbria, the Todd's Canada Goose remained at Cardurnock until at least 5th, and the Roa Island area continued to host one of the dozen or so Black Brants seen this week; one of the few new Brants was a bird at Landimore, Gower (Glamorgan) on 5th. A Richardson's Canada Goose was still on Islay (Argyll) on 1st.
Lesser Scaup remained in situ at Loch Watten and Alturlie Point (both Highland), Cardiff Bay (Glamorgan) and Dozmary Pool (Cornwall), while new Ring-necked Ducks were at Broadwood Flash (Ayrshire) and Lough Sheelin (Cavan) — others remained at Meikle Loch (Aberdeenshire), Eyebrook Reservoir (Leics) and Castleward (Down). Six drake American Wigeon continued their respective stays in Cheshire, Northumberland, Aberdeenshire, Highland, Orkney and County Leitrim, while ten Green-winged Teal included new birds at Broadwood Flash (Ayrshire) on 5th and on the Hampshire/Dorset border at the Avon Causeway on 1st–4th. At least one female King Eider remained off the Lothian coastline during the week, as did the drake Surf Scoter in the Musselburgh area. Last week's young drake was last seen at Garron Point (Antrim) on New Year's Day, while further birds continued in Colwyn Bay (Conwy, two) and Brand's Bay (Dorset) as well as off Ruddon's Point (Fife) and Courtmacsherry (Cork).
Content continues after advertisements

Surf Scoter, Waterfoot, Antrim (Photo: Derek Charles)

Ring-necked Duck, Eyebrook Reservoir, Leicestershire and Rutland (Photo: Paul Massey)
A Cattle Egret was at Amble Marshes (Cornwall) briefly on 3rd, two remained in the Seafield/Bunmahon area of County Waterford to 4th, one was again in Stoke Gabriel (Devon) on 7th and the Buckinghamshire bird continued at Steeple Claydon throughout. An impressive 92 reports of Great White Egret were broadcast on Bird News Extra throughout the week, with a casual seven birds in the Dungeness area of Kent. The vast majority of birds were, as always, in England, though in Scotland there were reports from Dinnet (Aberdeenshire) on 1st–4th and at Keir Mill (Dumfries & Galloway) on 6th–7th. But Great Whites were eclipsed by Glossy Ibises: in a productive week for sightings we released 135 reports across our news services. Following the news that five had remarkably managed to reach the Faeroe Islands on Monday, it was no real surprise that one had pitched down at the very northern tip of Britain — at Ungirsta, Unst (Shetland) — on 6th–7th. Elsewhere in Scotland, birds remained on Orkney and in Highland with no fewer than six reported across the Outer Hebrides. In Ireland, birds were reported from Counties Cork, Kerry, Mayo and Wexford, while English birds included inland records from Lincolnshire, Nottinghamshire, the West Midlands and, new in on 7th, a bird at Bicester (Oxon).

Great White Egret, Earls Barton GPs, Northamptonshire (Photo: Douglas McFarlane)

Glossy Ibis, Radipole Lake RSPB, Dorset (Photo: Dave Perrett)

Glossy Ibis, Langskaill Plantation, Mainland, Orkney (Photo: Ian Cunningham)
As ever, Gyr Falcon reports did little more than tantalise: a bird was present briefly near Stromness (Orkney) on 2nd and another was reported from near Poolewe (Highland) on New Year's Day, but news only came to light on 4th. Two Rough-legged Buzzards soldiered on at Haddiscoe Marshes (Norfolk), with singletons at Wallasea Island (Essex) and still at Orford Ness (Suffolk).
The Marsh Sandpiper was still at Kyles Paible (North Uist) on 4th but not since (you can read Steve Duffield's account of the find in the BirdGuides webzine), while the only other wader of note was the Hampshire Lesser Yellowlegs still at Lepe.

Marsh Sandpiper, Rubh' Arnal, N.Uist, Outer Hebrides (Photo: Steve Duffield)
A first-winter Bonaparte's Gull was seen at Lochgilphead (Argyll) on 5th but not again; the adult also remained in the Dawlish Warren area throughout the week. All but two of the 16 Ring-billed Gulls were in Ireland: peak counts were threes in Tralee (Kerry) and Nimmo's Pier (Galway), with two at Sandymount (Dublin). The sole British records concerned adults in Hampshire and Highland. Very significant in an Irish context was a second-winter Caspian Gull in Tallaght (Dublin) on 7th, while white-winged gull numbers continued to build throughout the week — as one might have expected in the turbulent conditions. A minimum of 65 Glaucous Gulls included a peak count of seven from Foula (Shetland) on 6th, with numerous birds also strewn around the North Uist coastline. Similar (or perhaps slightly lower) numbers of Iceland Gulls included up to four a Rubh' Arnal, North Uist, though an influx comparable to that in January 2012 is yet to materialize.
Of the passerines, a Hume's Leaf Warbler at Dungeness (Kent) from 2nd was the arguable highlight, though another possible Hume's was reported in the county at Ramsgate on 7th (having been reported as a Yellow-browed Warbler since late December). Yellow-broweds were in Devon, Dorset and Somerset as well as on the Isles of Scilly, while Lesser Whitethroats (of sorts) were in Egginton (Derbys), Hallcroft Fisheries (Notts) and Tynemouth (Northumberland). The Rose-coloured Starling remained on St Mary's (Scilly) throughout, with a Serin on the island on 4th and 6th. The Richard's Pipit continued at Kelling (Norfolk), with another two seen and heard over Eyebroughy (Lothian) on 4th, while a Penduline Tit was heard only at Stodmarsh (Kent) on 2nd.

Hume's Leaf Warbler, Dungeness NNR, Kent (Photo: Mike Buckland)

Siberian Chiffchaff, Beadnell (village), Northumberland (Photo: Gary Woodburn)

Siberian Chiffchaff, Holywood, Down (Photo: Ronald Surgenor)
Fourteen Parrot Crossbills extended their stay at Budby Common (Notts), and ten were seen at Holt Country Park (Norfolk) on 2nd. Nine remained at Ashdown Forest (E Sussex) and ten were reported there on 3rd; eight were still at Mayday Farm (Suffolk) on 6th and the male was still at Hemsted Forest (Kent) on 2nd. At least a dozen Two-barred Crossbills were reported from Broomhead Reservoir (S Yorks) on 4th, with smaller numbers either side of that date; up to seven were again in the Forest of Dean (Glos), three remained in Wyre Forest (Shropshire) and the male was reported from Lynford Arboretum (Norfolk) on 5th.

Parrot Crossbill, Budby Common, Nottinghamshire (Photo: Craig Storton)

Parrot Crossbill, Budby Common, Nottinghamshire (Photo: Steven Fryer)

Two-barred Crossbill, Broomhead Reservoir, South Yorkshire (Photo: Darren Robson)

Two-barred Crossbill, Broomhead Reservoir, South Yorkshire (Photo: Jonathan Farooqi)
Photo of the Week

Grey Phalarope, Hove, East Sussex (Photo: Mick Davis)
Mick Davis has sent us over 400 photos over the last four years, mostly from East and West Sussex. This week, his local patch had a very obliging and photogenic visitor in the form of a Grey Phalarope which, bizarrely, frequented a paddling pool in a children's play area. With such a small body of water, photographers would have had the opportunity to get close views from a chosen light direction and with a relatively flat water surface to give good reflections. Mick's image, taken with a lens of only 300mm focal length, shows just how good an opportunity this was. Although these hyperactive birds can be extremely challenging to photograph, Mick managed to freeze this one in an appealing pose, with water droplets adding interest to the scene. The low shooting angle, taking the viewer down to the bird's eye level, really makes the shot. Shooting from such a low angle makes it difficult to keep the camera level, as in this case, but this can easily be overcome in image editing software. We're delighted to be able to award Mick his first Photo of the Week.
Other notable images

Blackbird, Wigan, Greater Manchester (Photo: Roy)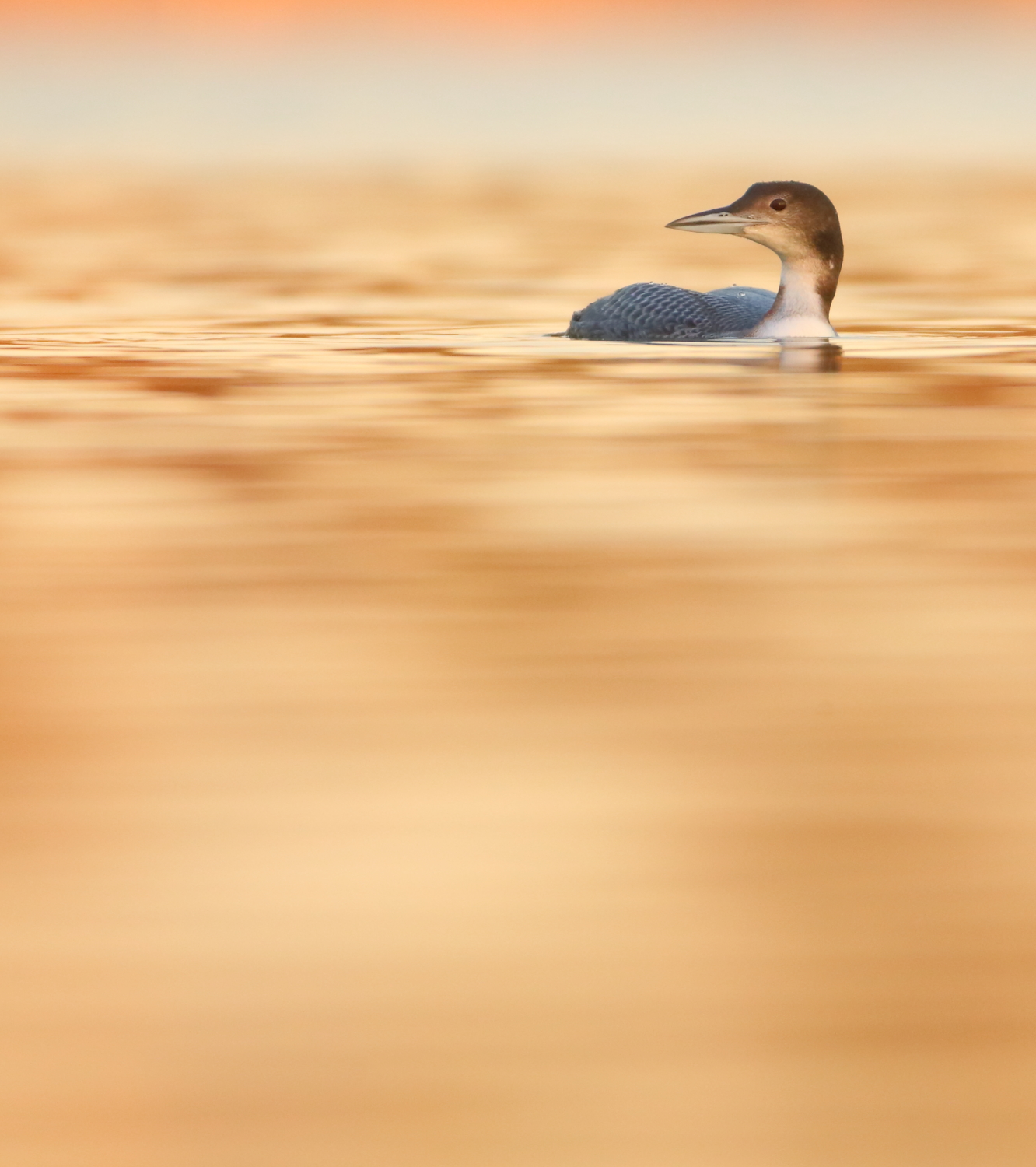 Great Northern Diver, Pitsford Reservoir, Northamptonshire (Photo: Mike McKenzie)

Red Kite, Llanddeusant, Carmarthen (Photo: Wayne Davies)

Hoopoe, United Arab Emirates (Photo: Brian Harrison)

Firecrest, Rue des Bergers NR, Guernsey (Photo: Dan scott)

Goosander, Edinburgh, Lothian (Photo: Phil Johnston)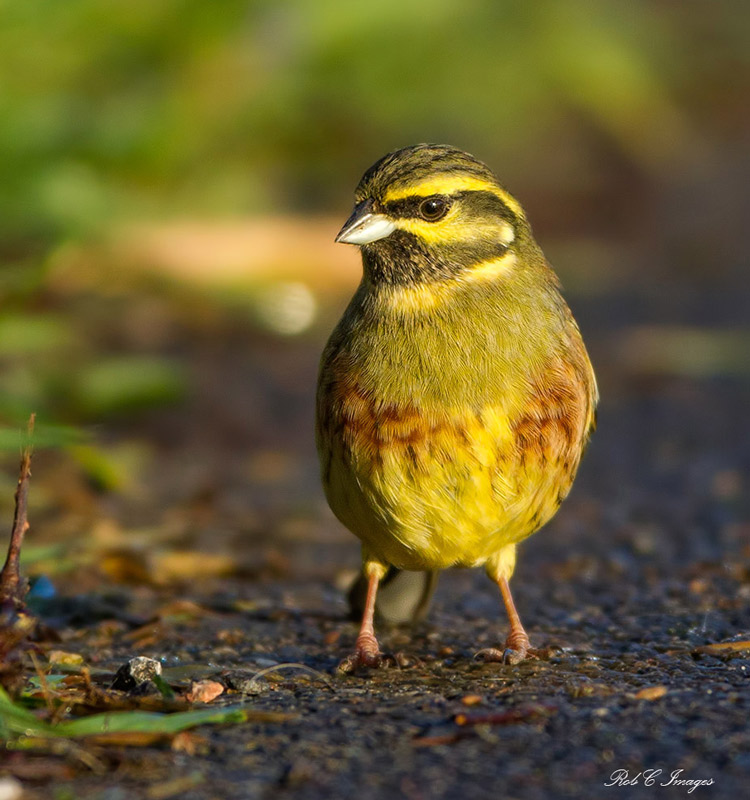 Cirl Bunting, undisclosed site, Devon (Photo: Rob Cross)

Glossy Ibis, Radipole Lake RSPB, Dorset (Photo: Dave Perrett)

Herring Gull, Bardsey Island, Gwynedd (Photo: Ben Porter)

Redshank, Wallasey, Cheshire (Photo: Steve Oakes, AEBS Limited)

Lesser Redpoll, undisclosed site, Norfolk (Photo: Matt Crosby)

Sparrowhawk, Woolley Woods, Sheffield, South Yorkshire (Photo: Steve Knell)

Black-headed Gull, Salthouse, Norfolk (Photo: Mike Arreff)

Marsh Tit, Tenbury Wells, Worcestershire (Photo: Ken Willetts)

Scarlet Macaw, Costa Rica (Photo: Tom Willetts)