A very Happy New Year to all our readers! Rather like the rest of 2018, the festive fortnight appears to have flown by, with the first day of 2019 already done and dusted. And what a busy day it was, with 738 reports put out by our hard-working and thorough news team throughout New Year's Day.
From quantity to quality, and the big news of the review period was two further sightings of the recent American Royal Tern. First was a fleeting visit to the Gann Estuary, Pembs, for no longer than half an hour on the morning of 22nd before the bird flew back out to sea. Then, on Boxing Day, it reappeared on Scilly, where it spent a couple of hours in Hugh Town harbour, St Mary's, before having a scout around the islands and disappearing out towards open water once more. Debate still rages about the age of this excellent bird and, although it is clearly not a first-winter, whether it is either a second-winter or older remains unclear – signs of immaturity (black in the tail, for example) arguably back up the former, but moult in Royal Terns can be bewilderingly complex. It's still tempting to speculate that it could well be the Guernsey bird, which showed plenty of immature traits as recently as February (including dark markings in the tail and primary coverts), but a lot of Royal Terns are ringed in the North Carolina colonies, so it could easily be another – even if its southward track from Anglesey almost suggests it's homing back in on the English Channel …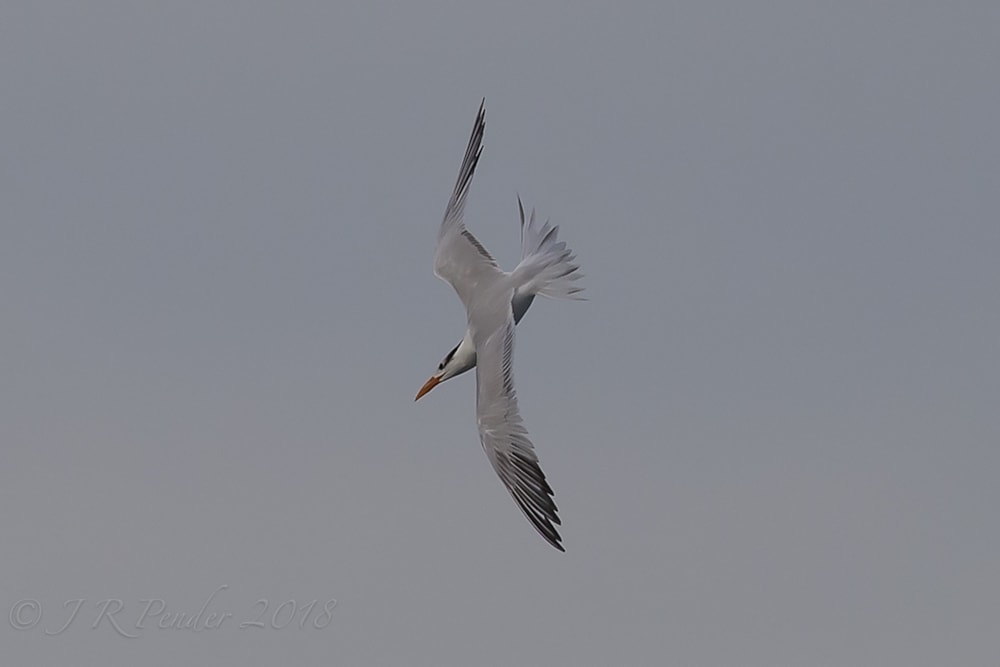 American Royal Tern, St. Mary's, Isles of Scilly (Joe Pender).
Mega-rarity news was otherwise extremely limited and there is an argument that both other species currently meeting that criteria (as defined by BirdGuides) barely deserve the status these days. Those in question were Pied-billed Grebe (one still at Loch of Spiggie, Shetland, on 1st) and Pacific Diver. The latter included the return of the adult to Pendower Beach, Cornwall, from 30th and the lingering Co Cork bird at Crookhaven on 1st.
There was also an update on the Orkney Tengmalm's Owl, which was found by non-birders on Copinsay on 2 November, with news withheld due to a pupping Grey Seal colony. There has been no sign since.
It appears that the Bufflehead in Co Cork has moved on, with no sign at Ballinacarriga Lough on Boxing Day. However, an impressive congregation of nine Ring-necked Duck was seen there on 29th (having seemingly moved from nearby Garranes Lough, where nine were seen on 27th). Elsewhere, three were at Lough Fern, Co Donegal, that day and a further three were at Lough Morne, Co Monaghan, with single drakes in Cos Cork and Derry. British records concerned three still on Tiree, Argyll, a drake on Benbecula, a returning male at Acharacle, Highland, another at St John's Loch, Caithness, and five in England, including a new drake at New Hythe, Kent, from 19th. Lesser Scaup continued to be noted on Anglesey and in Somerset, while three Ferruginous Duck were seen: a drake at Hedgecourt Lake, Surrey, which proved to be metal ringed, a juvenile (possibly hybrid) at Bedhampton, Hants, and the drake at Llan Bwch-llyn Lake, Powys.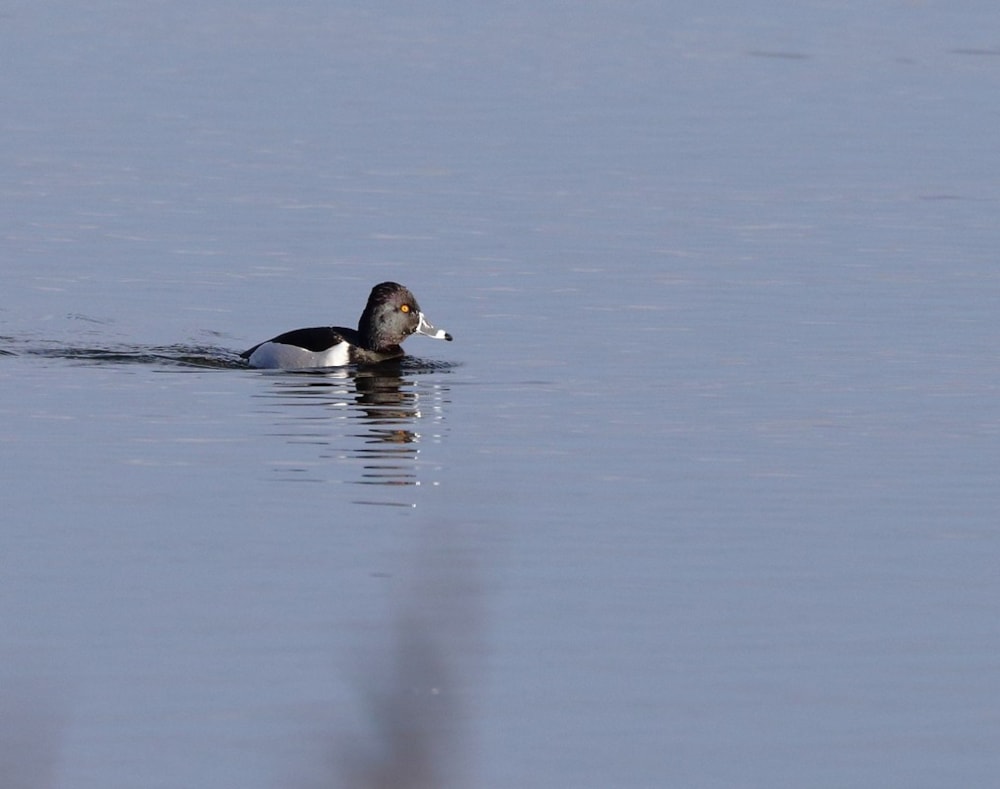 Ring-necked Duck, Slapton Ley, Devon (Alan Doidge).
Five of the fortnight's six Green-winged Teal were in Scotland, the exception being the regular drake in Cleveland, while American Wigeon numbered 10. The drake Black Scoter was off Rossbeigh, Co Kerry, on 28th, with eight sites scoring Surf Scoter – peak counts included three still in the Sound of Taransay, Outer Hebrides, and two off Gormanstown, Co Meath. King Eider were solely represented by the resident female at Dyfi Estuary, Ceredigion. Sightings of blue/intermediate Snow Geese came from Skinflats Lagoons, Forth, on 24th and Loch of Skene, Aberdeenshire, on 1st.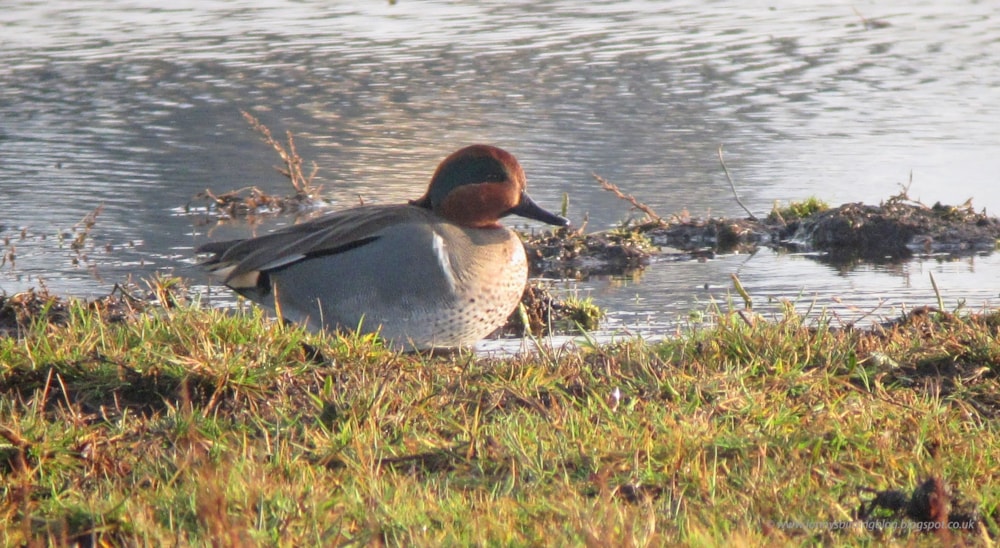 Green-winged Teal, Dorman's Pool, Cleveland (Jonathan Farooqi).
The Todd's Canada Goose remained at Cardurnock, Cumbria, till 28th, then seemingly moved across the Solway to Caerlaverock, Dumfries and Galloway, the following day. The Richardson's Cackling Goose on North Uist was the only individual seen. Perhaps as many as eight Black Brant were seen in Dorset, Essex, Norfolk, Lincolnshire, East Yorkshire and Cumbria. The apparent Grey-bellied Brant returned to north-west Norfolk for a second winter and was seen near Docking from 24-29th. Small groups of Taiga Bean Geese were seen away from typical wintering sites, including the six still at Seaton Common, Cleveland, and four near Newham, Northumberland.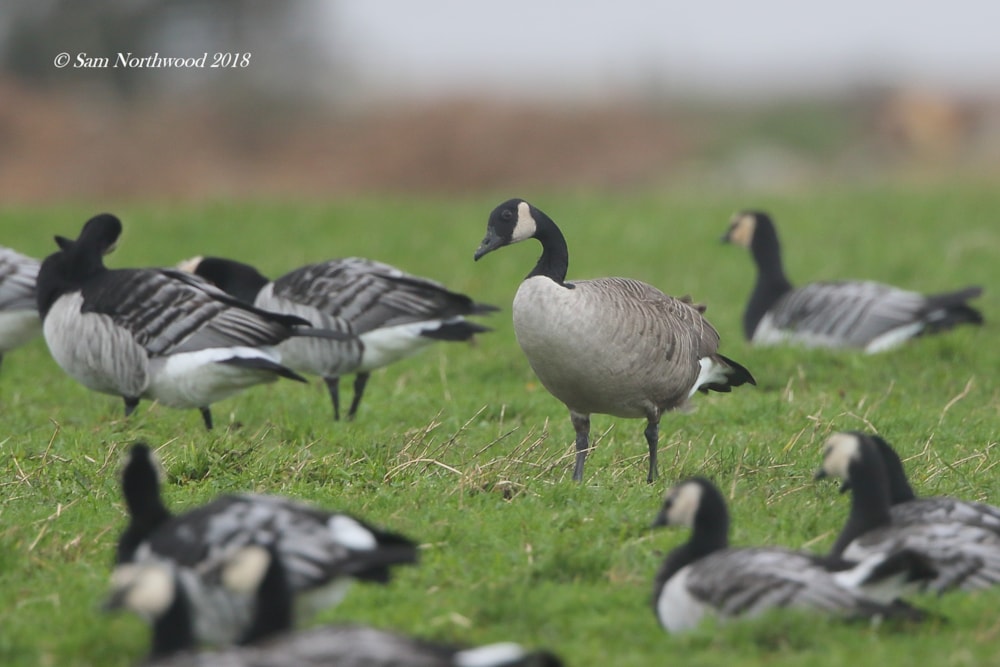 Todd's Canada Goose, Cardurnock, Cumbria (Sam Northwood).
'Grey-bellied Brant', Docking, Norfolk (Marcus Nash).
One or two White-billed Divers were seen off Barra, Outer Hebrides, during the fortnight, with another flying past Corsewall Point, Dumfries and Galloway, on 1st. An impressive seven were off the north-west end of Papa Westray, Orkney, on 22nd, with another seen off the Orkney mainland.
New Year's Day brought a sudden influx of Glossy Ibises, with a flock of seven touring Scilly and two at Enniskeane, Co Cork; another was seen flying over Penzance, Cornwall. Lingering birds remained in Co Wexford, Devon and Somerset. Despite a generous covering over the southern half of Britain and Ireland, no Western Cattle Egret made it further north than Southport, Lancs, during the review period. Peak counts included 61 at Ham Wall, Somerset, and at least 44 in the Abbotsbury, Dorset, area. Late news on 30th concerned the presence of a juvenile Black-crowned Night Heron in a garden at Long Crendon, Bucks, for a few days to 16th.
The immature White-tailed Eagle was reported again from Sleddale, Cleveland, on 31-1st, having last been seen at nearby Baysdale on 13 November. Meanwhile, in Hampshire, the juvenile wasn't seen at Milkham Inclosure beyond 19th, being last noted at Blashford Lakes on 21st. Around 10 Rough-legged Buzzards were seen, including the well-watched juvenile on Bryher, Scilly, which was definitely the stand-out record geographically speaking – all others were in eastern England. Up on Orkney, the male Snowy Owl made it into 2019 – it was still on Eday on 1st.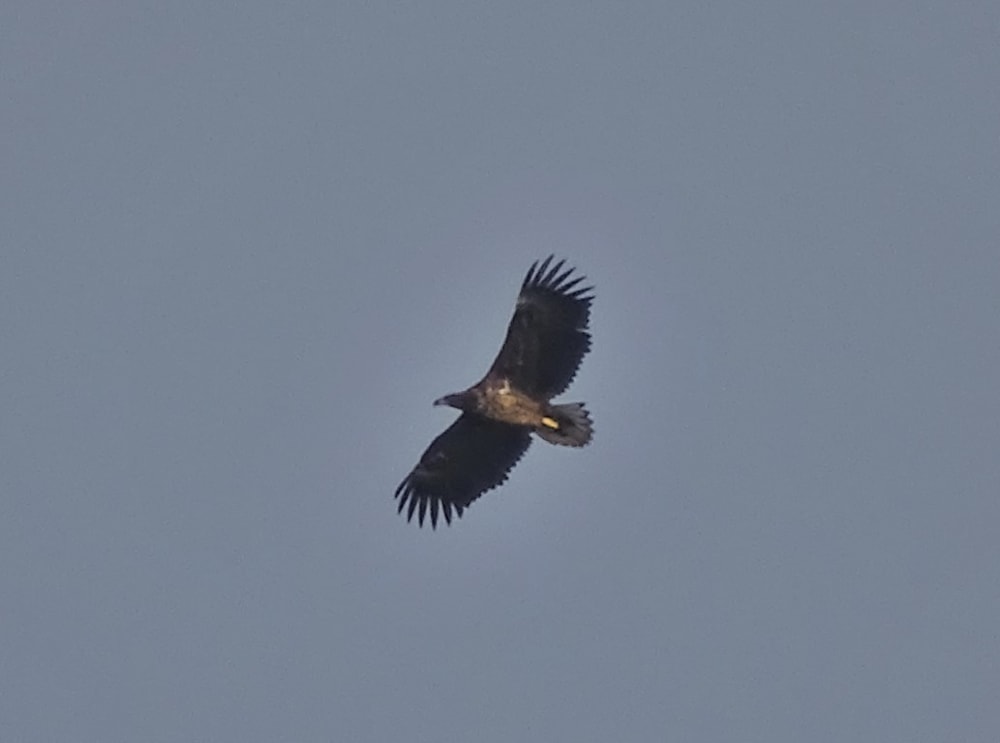 White-tailed Eagle, Blashford Lakes HWT, Hampshire (Dean Nicholson).
Four Lesser Yellowlegs were seen, including a new bird at Ballyalia Lake, Co Clare, on 24th, in addition to birds still at Devoran, Cornwall, on 20th and at Steart WWT, Somerset, on 22nd and 24th, as well as again at Lodmoor, Dorset, on 1st. The Spotted Sandpiper was still at Ferrybank, Co Wexford, on 20th and the Long-billed Dowitcher was at Frampton Marsh, Lincs. The Temminck's Stint was last noted at Stithian Reservoir, Cornwall, on 20th, with perhaps the same bird at Chapel Amble on New Year's Eve.
The Forster's Tern was again along the shore near Nimmo's Pier, Co Galway, on Christmas Eve and an adult Bonaparte's Gull was seen at Hook Head, Co Wexford, on 28th. A first-winter Laughing Gull was a nice find at Moville, Co Donegal, on 23rd, where one of just a handful of Kumlien's Gulls was seen. Iceland Gull numbers improved yet remained fairly modest, with around 40 sites logging the species. Glaucous Gulls were somewhat scarcer, present at around 25 sites, although no fewer than three individuals at Shawell, Leics, demonstrated what consistent coverage of gull hot-spots can produce. An impressive 75 locations registered Caspian Gull, including an adult as far west as the Hayle Estuary, Cornwall, and a solid tally of 12 at Crayford, London, on 30th. A fairly poor total of 12 Ring-billed Gulls was amassed, with just three of these in Britain: at Hayle Estuary, Cornwall, Llys-y-Fran Res, Pembs, and Strathclyde Loch, Clyde – the last also a returning bird. Ireland's nine birds, at eight sites, included two in Limerick City and an adult again at Castletown Bearhaven, Co Cork – this bird is now well over 10 years old.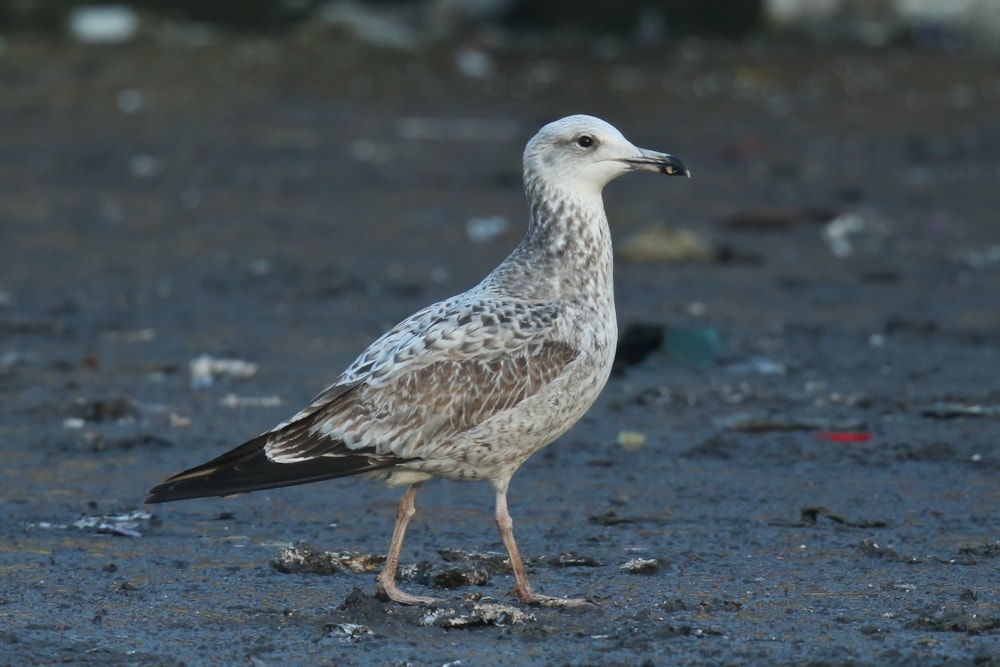 Caspian Gull, Thetford, Norfolk (Lee Gregory).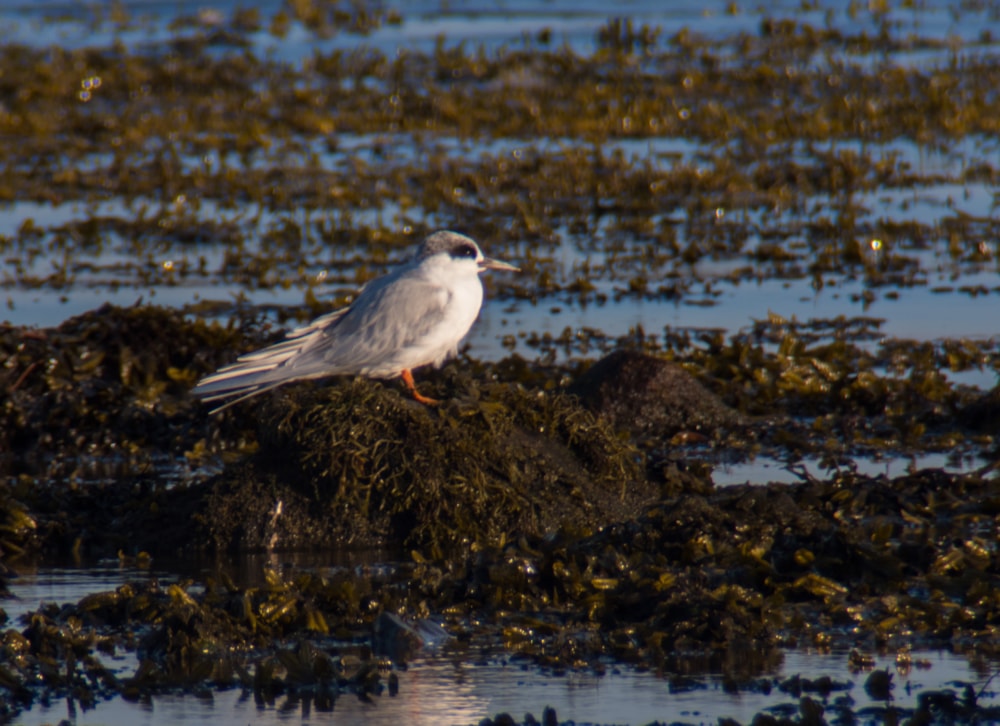 Forster's Tern, Nimmo's Pier, Galway (Tom Cuffe).
One of the better finds of the fortnight was a Black-bellied Dipper near North Walsham, Norfolk, from 28th, frequenting the exact same stretch of river that one did back in January 1999. The Desert Wheatear performed well throughout the festive period on St Agnes, Scilly, and was still present on 1st. Also on Scilly, a surprise record of Common Rosefinch came from St Mary's from 28-30th.
Content continues after advertisements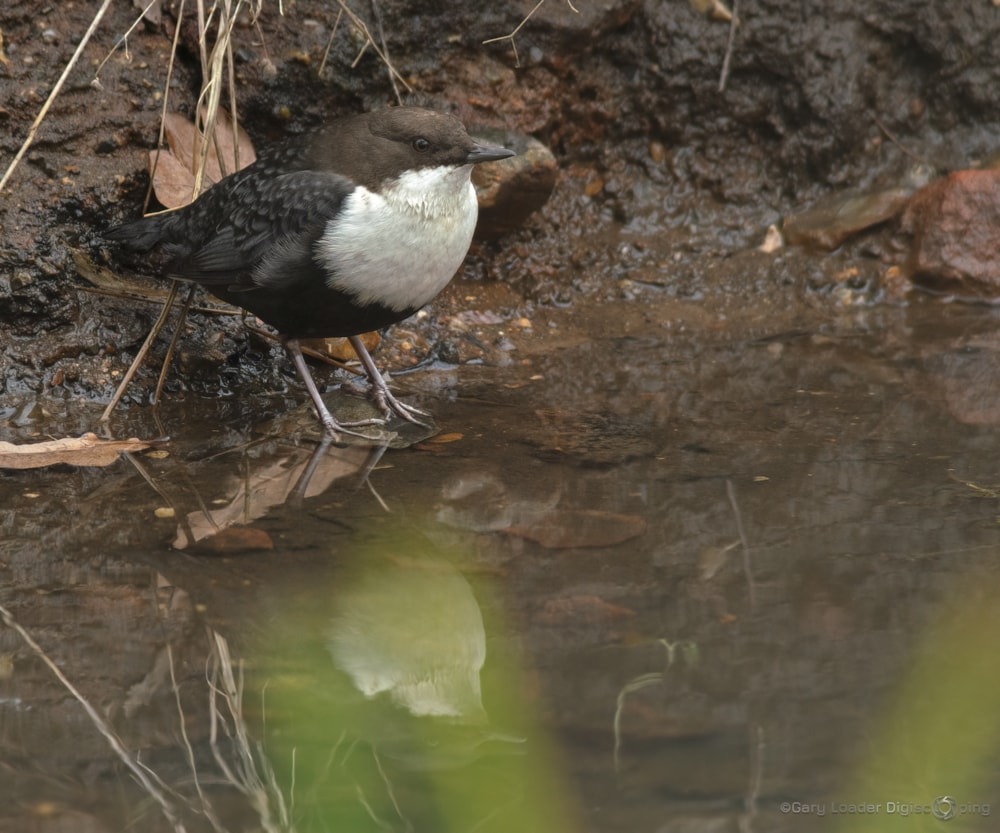 Black-bellied Dipper, North Walsham, Norfolk (Gary Loader).
Desert Wheatear, St Agnes, Isles of Scilly (Ashley Fisher).
Fifteen Great Grey Shrikes were seen on winter territories – a relatively meagre total. Just the two Rosy Starlings remained – the Etwall, Derbyshire, bird wasn't seen past 22nd, but the first-winter at Kesgrave, Suffolk, made it into 2019. Two Irish records of Hoopoe were received, from Cos Tyrone and Wexford. The Eurasian Penduline Tit was reported intermittently from Radipole Lake, Dorset, to 27th. At least two Coues's Arctic Redpolls remained in Wells Woods, Norfolk, but were mobile and elusive, as was a singleton near Whiteadder Res, Lothian. Further individuals were at Baltasound, Unst, and Hatfield Moors, South Yorks.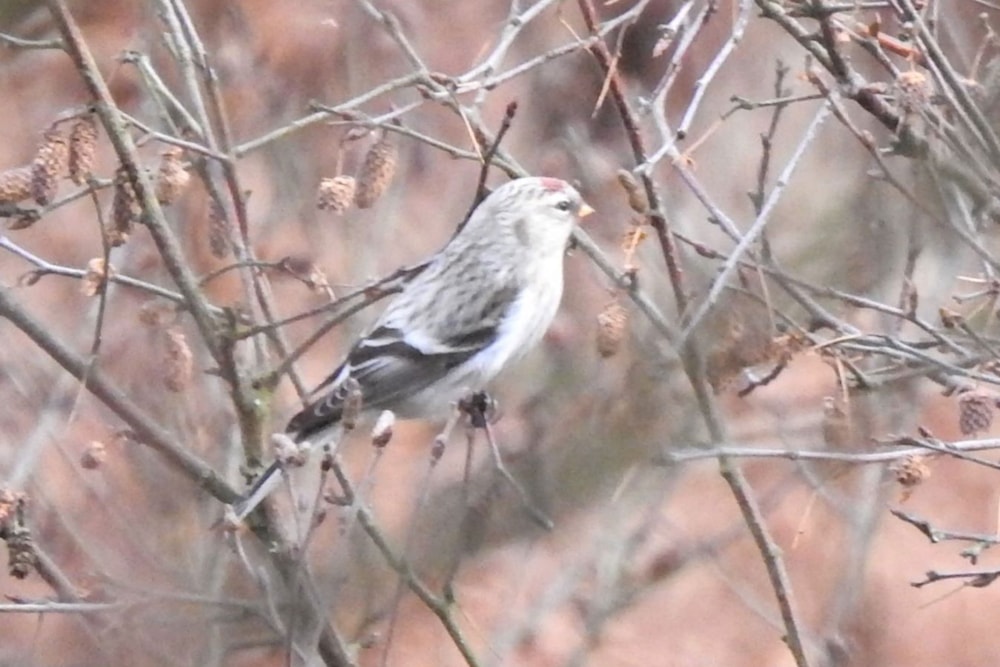 Coues's Arctic Redpoll, Whiteadder Reservoir, Lothian (Dave Graham).
Three Richard's Pipits were seen, with lingering birds at South Shields, Co Durham, and Tehidy CP, Cornwall, plus a fly-over at Kingston Seymour, Somerset, on 1st. A Dusky Warbler was an excellent New Year's Day find at Huttoft Bank, Lincs, while another was well inland at Kingsbury Water Park, Warks, on 23rd, lingering into the New Year. A third remained on show at East Fleet, Dorset. Fifteen sites claimed Yellow-browed Warblers, the most north-westerly of which was a bird at Ashleworth Ham, Glos, from 28th. Ireland's seventh Cetti's Warbler was a great discovery at Cahore Marsh on 29th.
A total of 327 Waxwing reports were put out over the fortnight, with a noticeable southward push occurring between Christmas and New Year. By 1st, flocks were as far south as Hampshire and a single bird reached Plymouth, Devon. However, the biggest numbers remained considerably further north, with some large groups touring northern cities, most notably Edinburgh, where up to 200 were seen.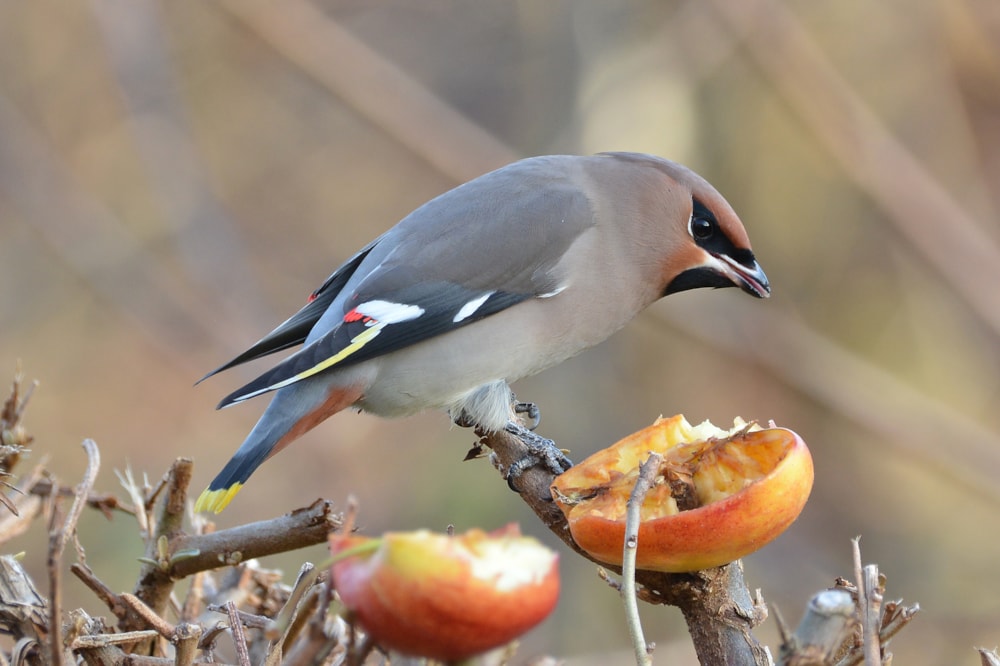 Waxwing, Skelton, Cleveland (Damian Money).
Western Palearctic
Bird of the fortnight was the African Crake near Santa Maria, Sal, Cape Verde, on 27th – though it had apparently also briefly been seen there two weeks previously. Meanwhile, on Fuerteventura, the Allen's Gallinule was last noted at Caleta de Fuste on 23rd, with the Dwarf Bittern still there on 19th.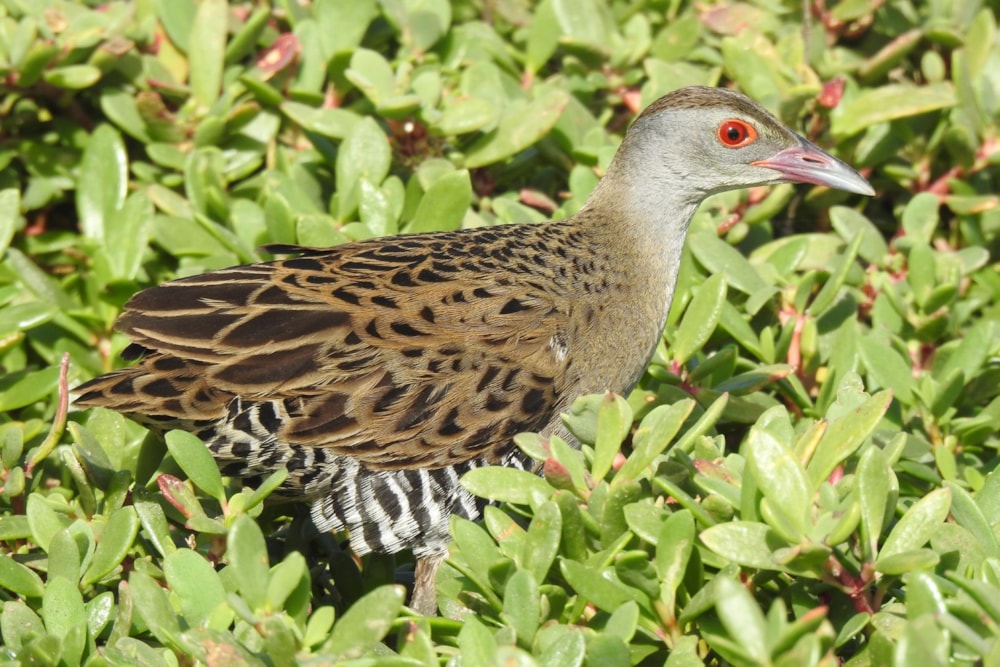 African Crake, Santa Maria, Sal (Uwe Thom).
An amazing group of ducks at Fajã dos Cubres, São Jorge, Azores, consisted of singles of Bufflehead, Ring-necked Duck, Greater Scaup, Surf Scoter and Common Scoter, with a Green Heron and Greater Yellowlegs also there for good measure on 27th. Two Richardson's Cackling Geese were at Lajes, Flores, on 30th.
In Spain, a first-winter American Herring Gull graced the larid hot-spot of San Cibrao, Galicia, on 22nd, with Sociable Lapwings in Andalucia and Extremadura and the Steppe Grey Shrike still at Ebro Delta. In Portugal, the Green Heron remained at Quinta do Lago, Algarve, and an Eastern Yellow Wagtail continued near Lisbon.
Another highlight of the festive period was France's first Siberian Buff-bellied Pipit, which was expertly discovered and identified at Salin-de-Giraud, Camargue, from 22-1st. On the north French coast, the Wallcreeper remained at Dinan and two Alpine Accentors were found in Mont-Saint-Michel on 30th.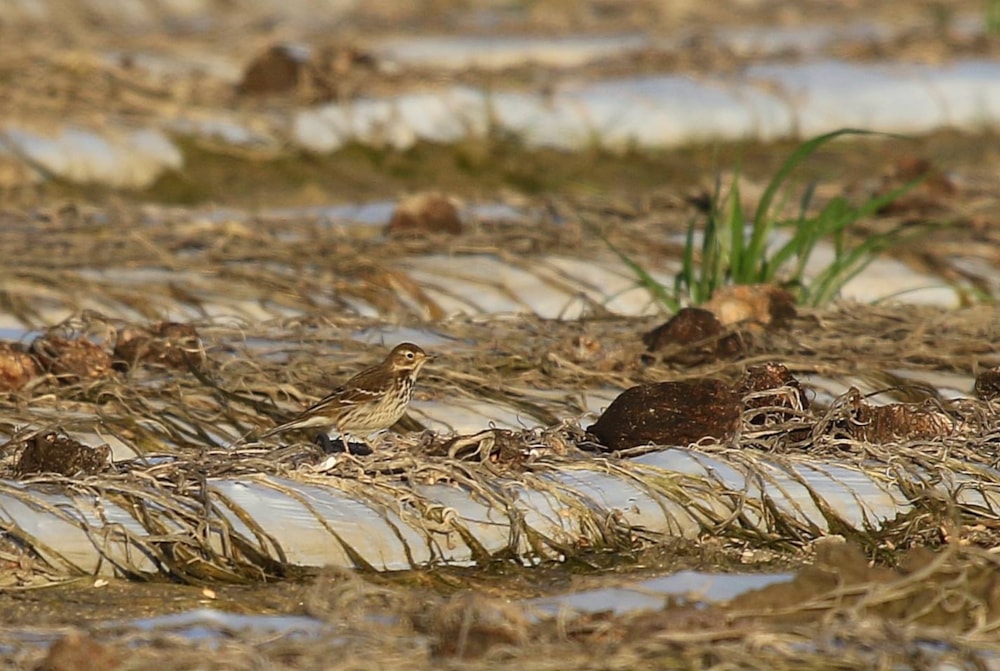 Siberian Buff-bellied Pipit, Salin-de-Giraud, Bouches-du-Rhône (Fred Veyrunes).
Just when it seemed like the Nutcracker was bedded in for the winter at Wageningen, The Netherlands, it disappeared after its final showing on 30th.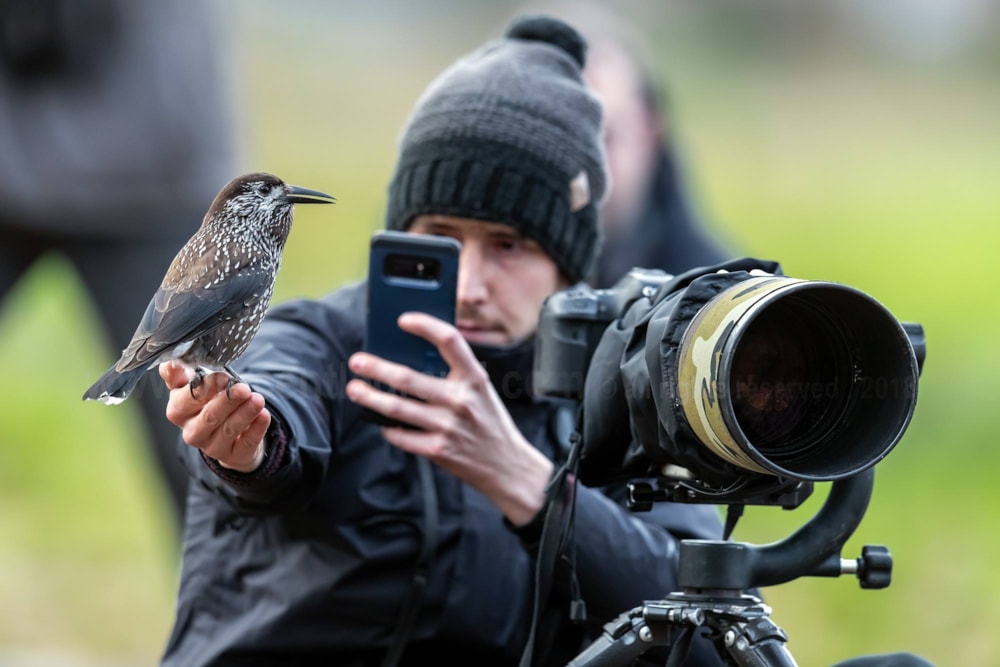 Nutcracker, Wageningen, Gelderland (Vincent Legrand).
Germany's seventh Laughing Gull performed well in Hamburg on 20-21st, while a Western Black-eared Wheatear was a surprising mid-winter record at Hjarbæk, Denmark. Even more surprising, though, was a Cretzschmar's Bunting in a snowy garden at Skutskär, Sweden, from 23rd – a national third, it was also the country's first twitchable individual. At least two Oriental Turtle Doves also remained in Sweden, with a Siberian Tit on coastal rocks at Älmsta providing further evidence of an unusual and ongoing displacement of the species in Scandinavia this winter.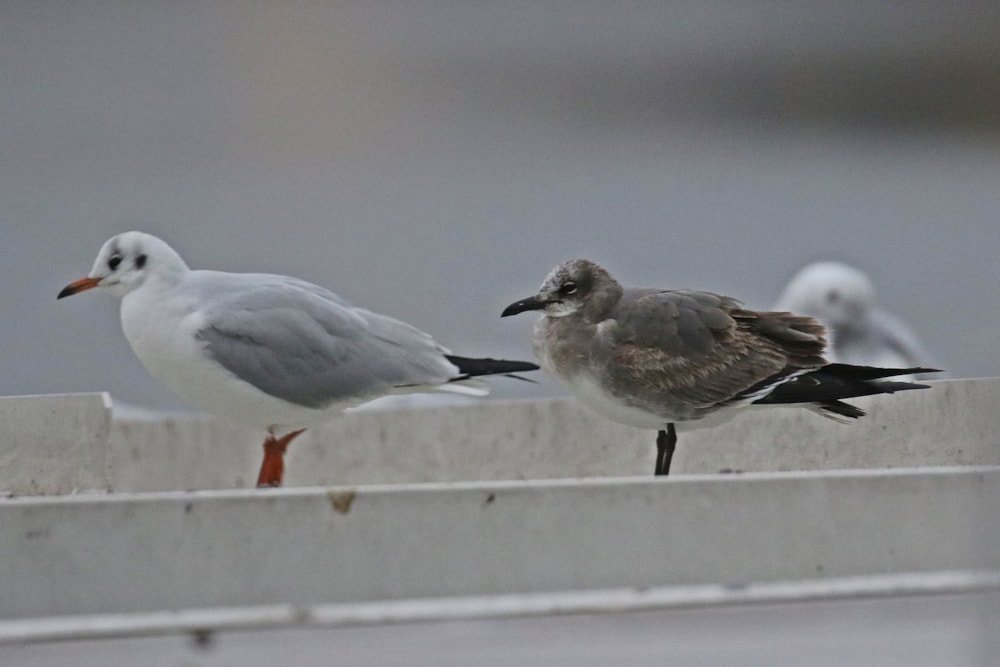 Laughing Gull, Hamburg, Germany (Armin Kreusel).
Other records included a male Grey Hypocolius at Marsa Alam, Egypt, on 19th and a wintering Basalt Wheatear in Israel's Uvda Valley.