As you'd expect for the dates, it's been a busy week across Britain and Ireland, with a classic array of seasonal scarcities arriving – particularly in southern areas – as inland passage really got going.
A couple of clear rarity highlights were noted, most significantly Ireland and the Western Palearctic's second American Eider (ssp dresseri) off Skerries, Co Dublin, from 19th. While apparently an unlikely candidate for splitting, there's no doubting that drakes of this taxon are quite distinctive – even the Skerries bird, which is an immature, exhibits almost shockingly bulbous lobes which make it stand out. Bizarrely, the Co Dublin coastline is far from a hot-spot for Common Eider, with just a handful of breeding pairs and barely any extra winterers, making this find all the more impressive. The only previous WP record concerns an adult drake in Co Donegal in early 2010 and again in summer 2011.


American Eider, Skerries, Dublin (Aidan G Kelly).
Another quality Nearctic find was a Dark-eyed Junco on the Isle of Wight. Continuing the run of good form for Ventnor, the bird graced a private garden on 21st but quickly flew off and wasn't seen again. Meanwhile, the Great Spotted Cuckoo was last seen at nearby Wheeler's Bay on 18th.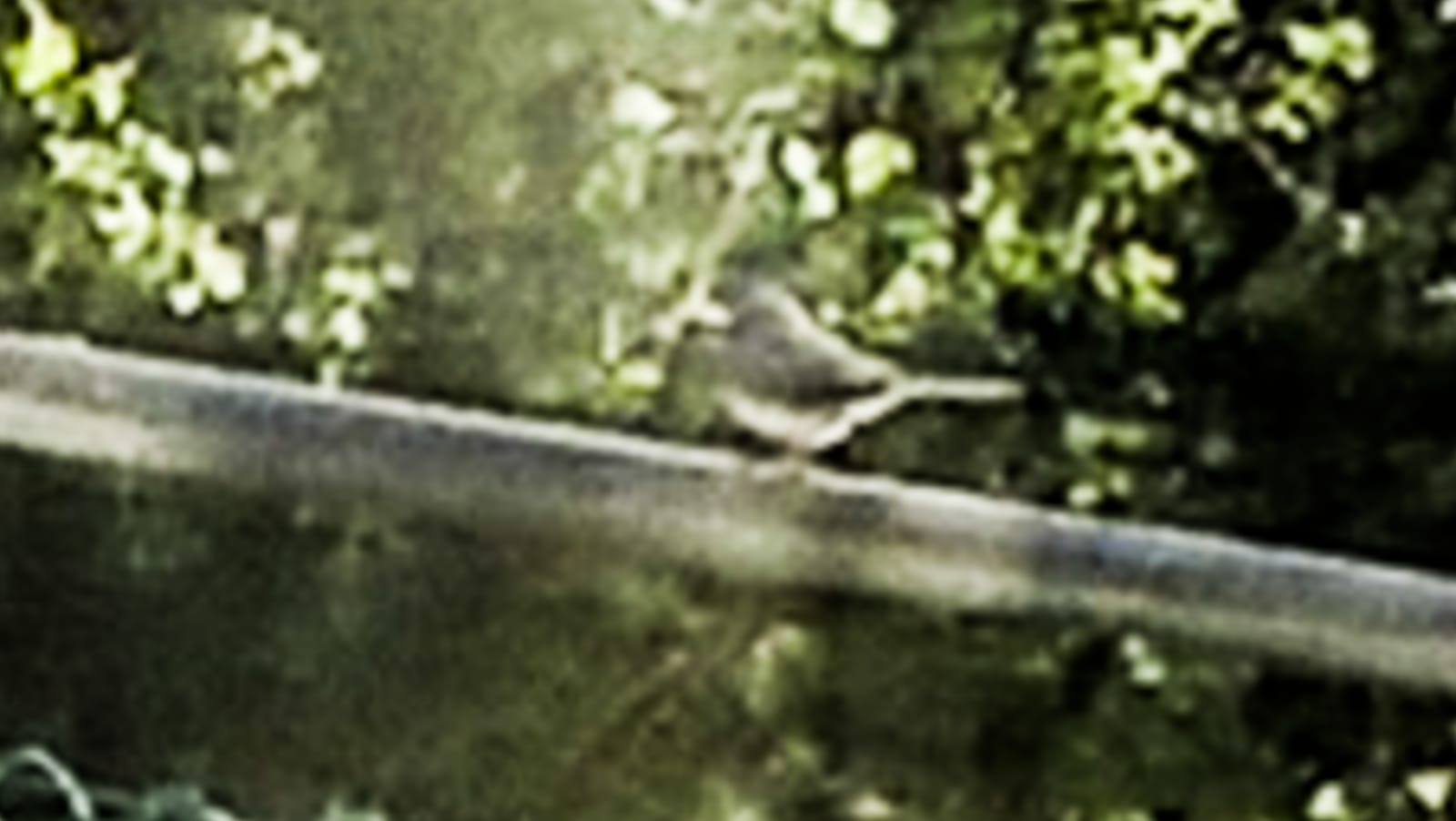 Dark-eyed Junco, Ventnor, Isle of Wight (Ceri Williams).
A welcome influx of Hoopoes saw 25 recorded across Britain and Ireland, with one as far north as Fair Isle on 23rd. Other more northerly sightings included two in Fife and singles in Cumbria and on the Isle of Man. Two Alpine Swifts arrived on 18th, with sightings at Sandy Point, Hants, and Ivinghoe Beacon, Bucks, though neither lingered. Brief Red-rumped Swallows were at Far Ings, Lincs, and Portland, Dorset.
Following the recent announcement that all Subalpine Warbler records are to be examined by the BBRC, there was a good flush of individuals of varying appearance this week. Sure-fire Eastern Subalpine Warblers were on Bryher, Scilly, from 19-21st and Lundy, Devon, on 22nd. Meanwhile, a clear male Western Subalpine Warbler was on St Agnes, Scilly, on 23rd. Another Subalpine, a female, was found expired on St Agnes on 17th, while a fourth for the archipelago, a female and probably a Western, was on St Mary's on 18-19th.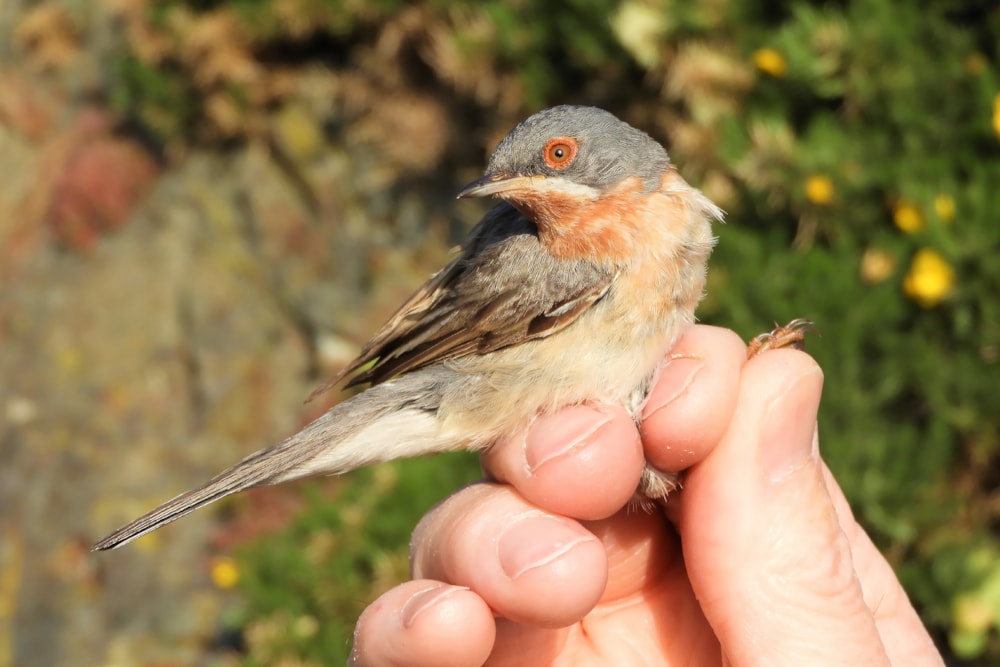 Eastern Subalpine Warbler, Lundy, Devon (Dean Jones).
No fewer than five Savi's Warblers were noted this week, including a migrant in a ditch at Longhaven, Aberdeenshire, on 23rd. More conventional records of singing males were registered from Minsmere, Suffolk, all week, Radipole Lake, Dorset, and Attenborough NR, Notts, from 21st, and Dungeness, Kent, on 23rd.
Mixed and aberrant singing Phylloscopus warblers continue to pose a confusion risk for Iberian Chiffchaff claims nationwide, with one or two false alarms again this week. However, 'good' birds were at Penmacho, Conwy, on 17-18th, Crosby Marine Park, Lancs, on 17th, The Naze, Essex, on 18th and Lowestoft, Suffolk, on 22nd.
A couple of early Red-backed Shrikes were seen, with a male at Malin Head, Co Donegal, on 20th and another on Bryher, Scilly, the following day. Two different Woodchat Shrikes graced Scilly (Bryher and St Mary's), while a third was on Cape Clear, Co Cork, from 19th. More significant, at least geographically, was a female at Winterton Dunes, Norfolk, on 23rd.
The first Red-spotted Bluethroat of the year was on North Ronaldsay, Orkney, on 18th. Fly-over European Bee-eaters on St Martin's, Scilly, on 18th and at Mizen Head, Co Cork, on 20th were also 2019 firsts. Six European Serins were logged along the English south coast, with a seventh flying over Sutton, Norfolk, on 19th. Wrynecks were at Blakeney Point, Norfolk, on 18th and Hopes Reservoir, Lothian, on 20th.
An extremely smart singing Ortolan Bunting took up residence at Abberton Reservoir, from 22nd, giving birders a rare opportunity to appreciate the species in spring. Brief birds were also in Cornwall and on Scilly.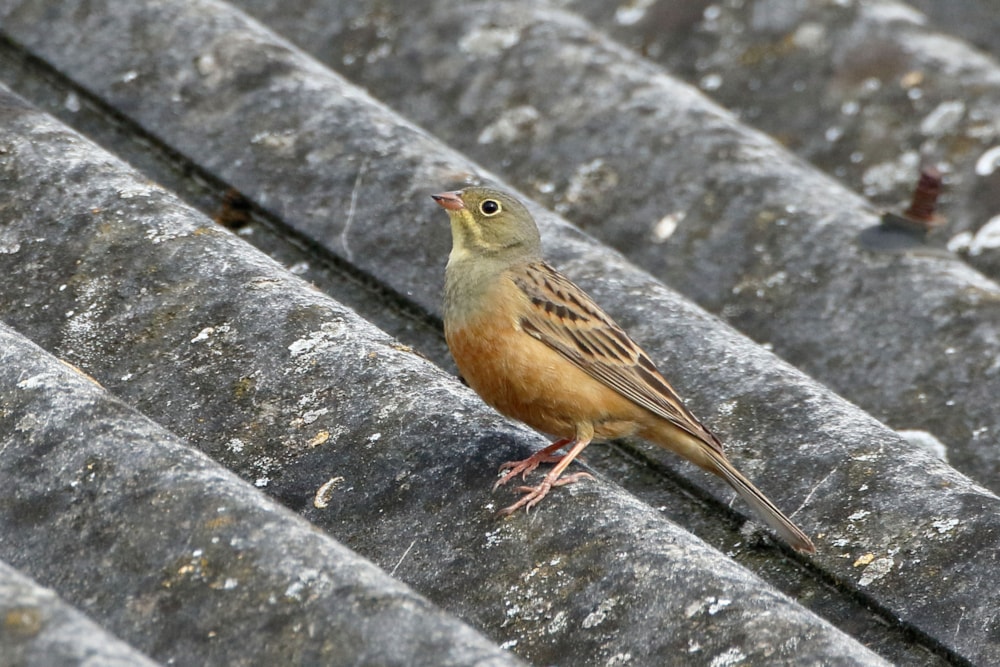 Ortolan Bunting, Abberton, Essex (Mark Rayment).
The singing Pallas's Warbler was still at Coverack, Cornwall, to at least 20th, while migrant Yellow-browed Warblers were found at Gunton, Suffolk, and Scarborough, North Yorkshire. After a rare blank year for the species in 2018, Fair Isle got the monkey off its back early this year when it produced a Little Bunting on 23rd. Six Great Grey Shrikes were noted, including a showy migrant on Unst, Shetland.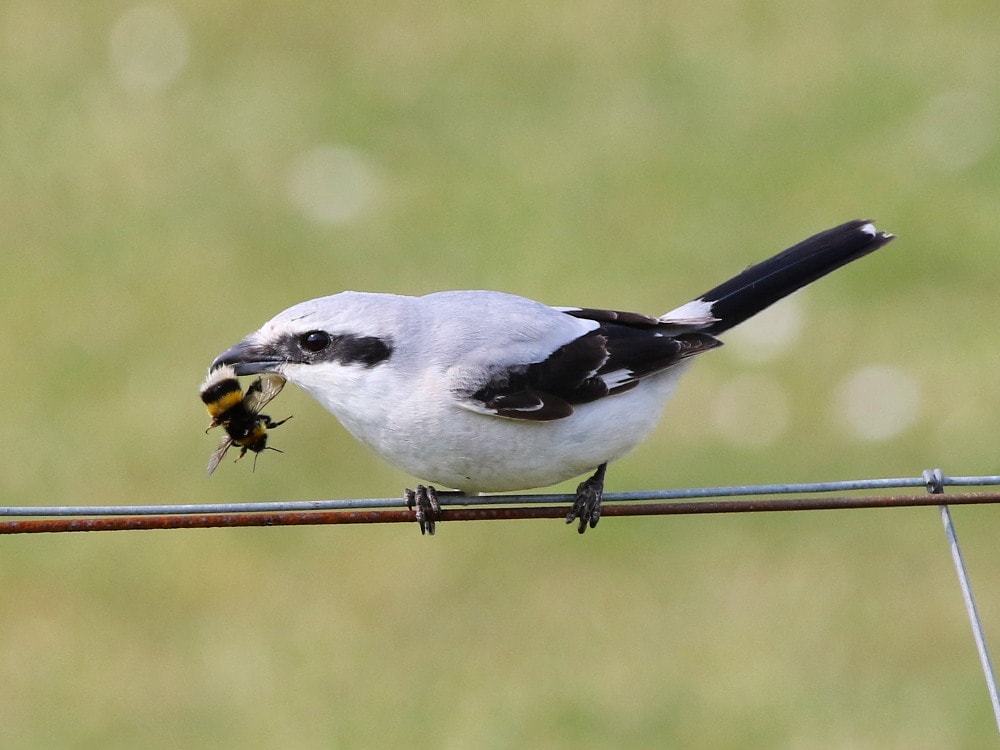 Great Grey Shrike, Northdale, Unst, Shetland (David Cooper).
It was fascinating to see the Pied Crow on the move once again this week, this time to north Devon. It was still at St Just, Cornwall, on 19th but was then observed scoffing sardines in a garden at Clovelly, Devon, on 22nd, before flying across the Bristol Channel to Lundy the following day.
An interesting report of a Black Stork flying over Ipswich Hospital, Suffolk, bucked the trend of White Storks this week. The latter species was seen at 17 sites, with the number of individuals once again near impossible to keep tabs on. The only bird confirmed to be wearing a ring was one with a green darvic on the Somerset Levels. The week's only Black-crowned Night Heron concerned the continuing bird on St Mary's, Scilly. A likely Purple Heron was seen at both Shapwick Heath and Ham Wall, Somerset, while a first-summer frequented coastal marshes at Burnham Overy Staithe, Norfolk, from 21-23rd. At least a dozen sites scored Glossy Ibises, including twos in Cornwall and Co Wexford.
A Black Kite on Fair Isle on 19th was followed by sightings at Norwick, Unst, and Scorra Dale, Orkney, on 20th and Cunningsburgh and Sumburgh, Shetland, on 22nd. A bird over Newport Wetlands, Gwent, on the morning of 23rd may well have been the same as that over Burnham-on-Sea, Somerset, later that day (and indeed in the latter county at Compton Martin on 22nd). Another was over Wick, Worcestershire, on 22nd. There were at least a couple touring the east coast, with sightings in Cleveland, Lincolnshire, Suffolk, Kent and East Sussex.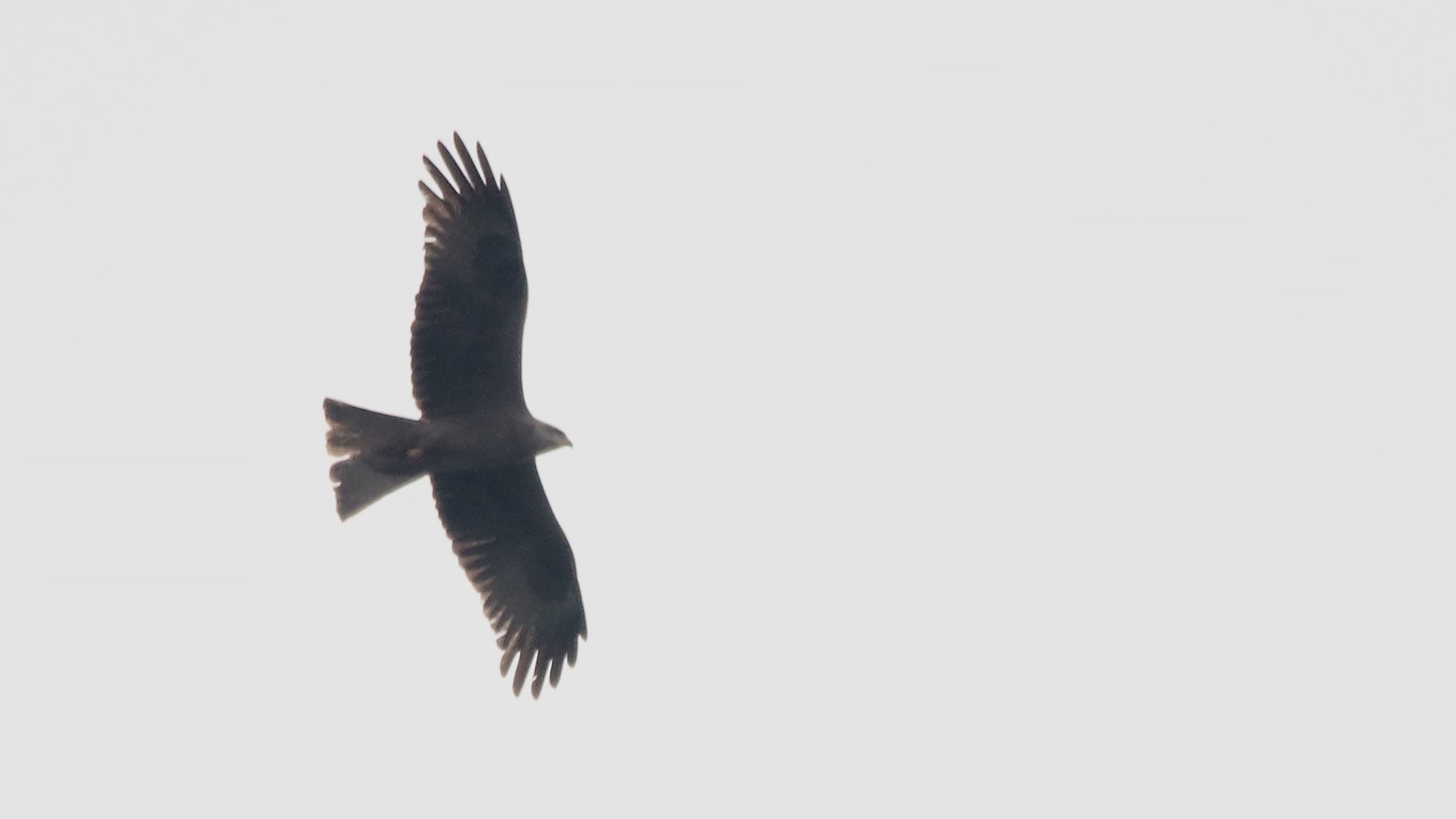 Black Kite, Newport Wetlands, Gwent (Tate Lloyd).
The Long-billed Dowitcher lasted another week at Frampton Marsh, Lincs, as did the Spotted Sandpiper at Ferrybank, Co Wexford. However, the Lodmoor Lesser Yellowlegs was last seen on 19th and appears to have finally moved on. Another Lesser Yellowlegs was found at Clogheen Marsh, Co Cork, on 20th. Temminck's Stints appear to be on the move early, with records from Cornwall, Dorset, Suffolk, Norfolk, Lincolnshire and Durham this week, while a Pectoral Sandpiper called in at Langford Lowfields, Notts, on 19th and a Buff-breasted Sandpiper did the same at Marshside RSPB, Lancs, on 20th. The first Red-necked Phalarope of the year arrived at Newport Wetlands, Gwent, on 22nd.
The Tiree Black-winged Stilt was last seen on 18th, while several new birds were found. Two at Rye Harbour, East Sussex, were presumably those that then moved to Dungeness, Kent, from 20-22nd. A male was at Potter Heigham Marshes, Norfolk, from 19th and three visited Stanpit Marsh, Dorset, on 21st. Two also took up residence at Minsmere, Suffolk, from 22nd.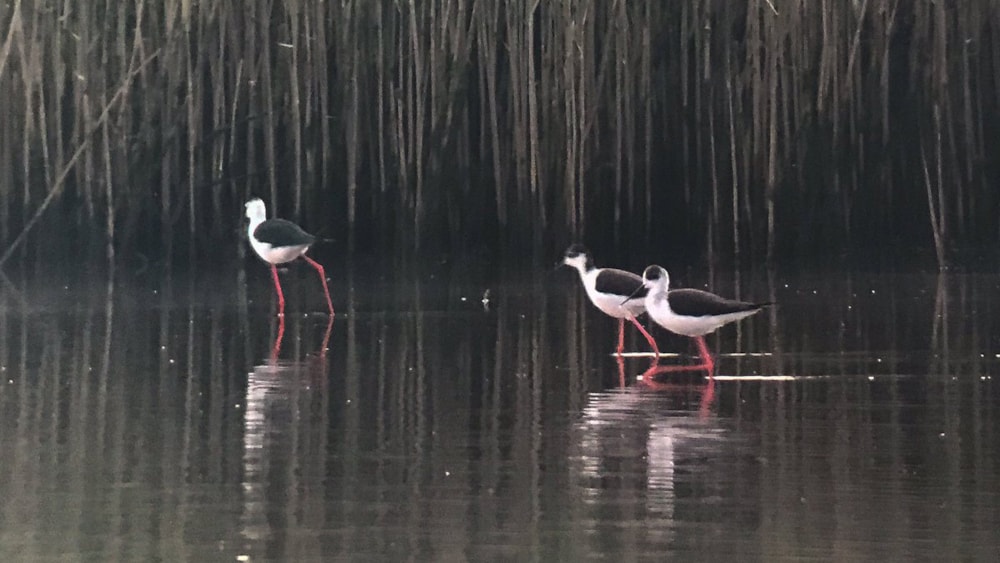 Black-winged Stilt, Stanpit Marsh, Dorset (Olly Frampton).
Trips of Eurasian Dotterel are always a welcome sight in spring and there were reports of groups from five sites this week. Of these, three at Great Orme, Conwy, on 23rd were the most accessible by some way. Another three were at Blencathra, Cumbria, on 21st, with one on Helvellyn on 20th. In East Yorkshire, a triumvirate was at Stone Creek on 20th. Three also reached Islay, Argyll, on 23rd.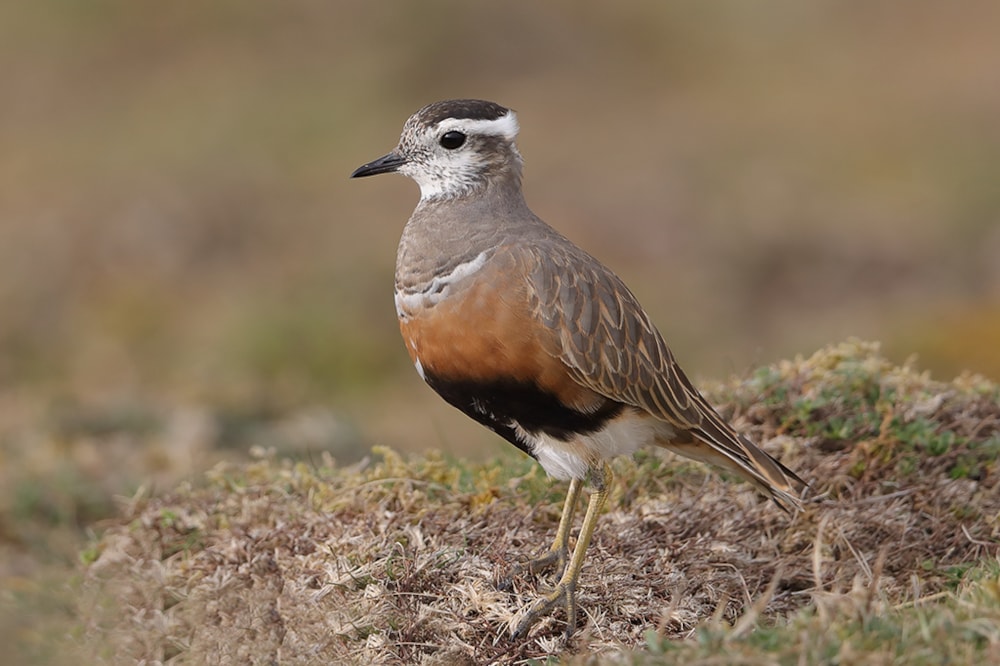 Eurasian Dotterel, Great Orme, Conwy (Dave Williams).
A first-winter Bonaparte's Gull at Northam Burrows Country Park, Devon, on 21st is presumably the same bird as that at Wrafton back in late March. The adult continued at Blenheim Park, Oxon, to 22nd, though its appearances could be hit and miss at times, and another mature bird in breeding plumage was discovered at Cardiff Bay, Glamorgan, on the evening of 22nd.
April has been a fantastic month for Little Gulls and this week saw a further pulse of movement across the English Midlands on 22-23rd, with groups of up to 30 gracing waterbodies between the Severn Estuary and The Wash. Black Terns also showed up in reasonable numbers across southern and eastern areas over the Easter weekend, especially considering the relatively early date; most reports concerned groups of up to a handful in number, although 25 flew through at Fen Drayton Lakes RSPB, Cambs, late afternoon on 22nd. Arctic Terns too began to appear in good numbers, with Fen Drayton producing a flock of 80 on 22nd and regular sites such as Farmoor Reservoir, Oxon, and Eyebrook Reservoir, Leics, also muscling in on the action with decent counts.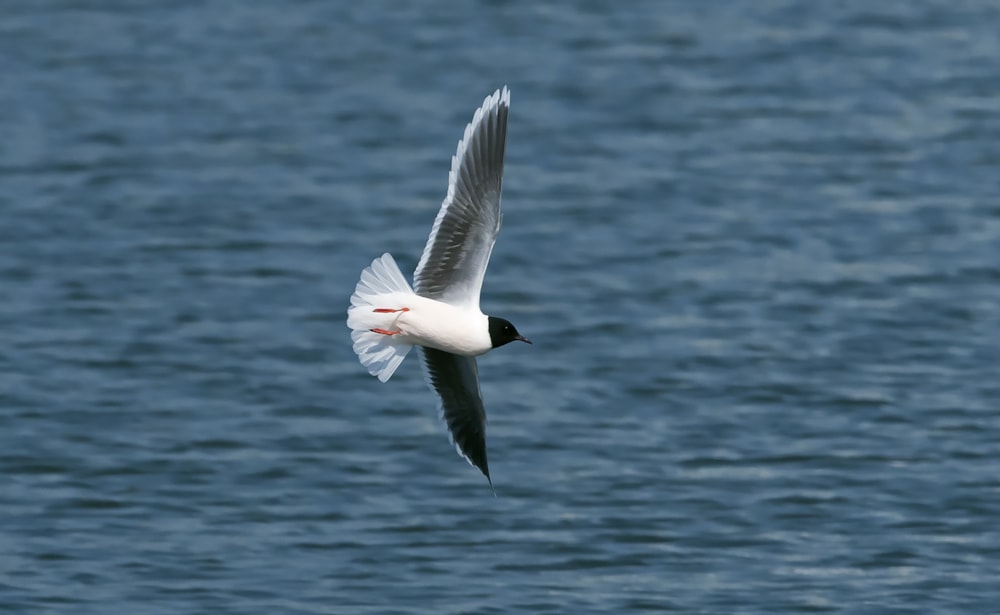 Little Gull, Seaforth LWT (Permit only), Lancashire (Steve Young).
As well as the continuing American White-winged Scoter, waters off Musselburgh, Lothian, held up to four Surf Scoter. Another drake Surf Scoter was seen off Lahinch, Co Clare, on 23rd. The beautiful drake King Eider also lingered off the Nairn coastline, while in Highland the American Black Duck and Blue-winged Teal hung on at Strontian and Mellon Charles respectively. In Argyll, the Pied-billed Grebe continued to sing at Loch Feorlin.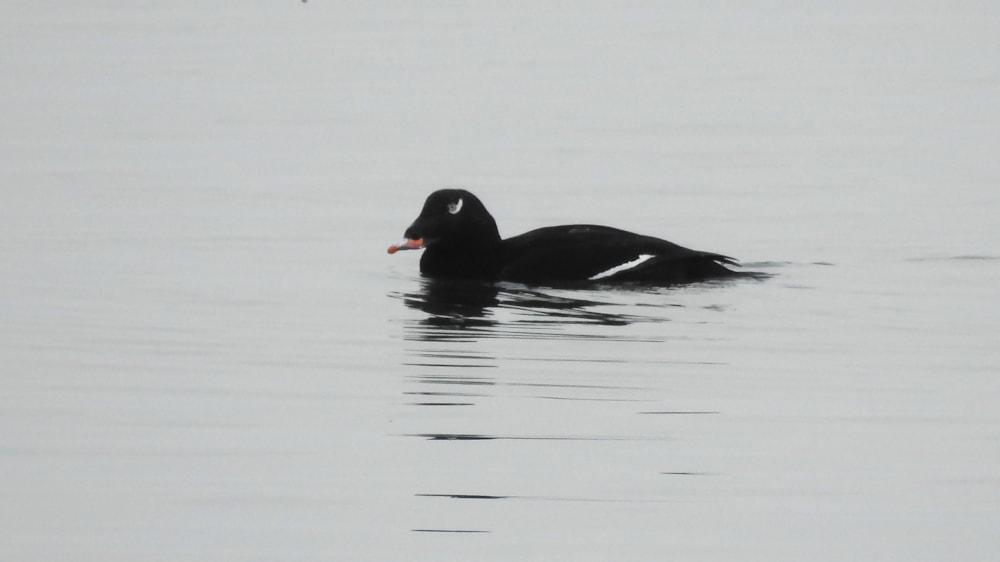 American White-winged Scoter, Musselburgh, Lothian (Martin Scott).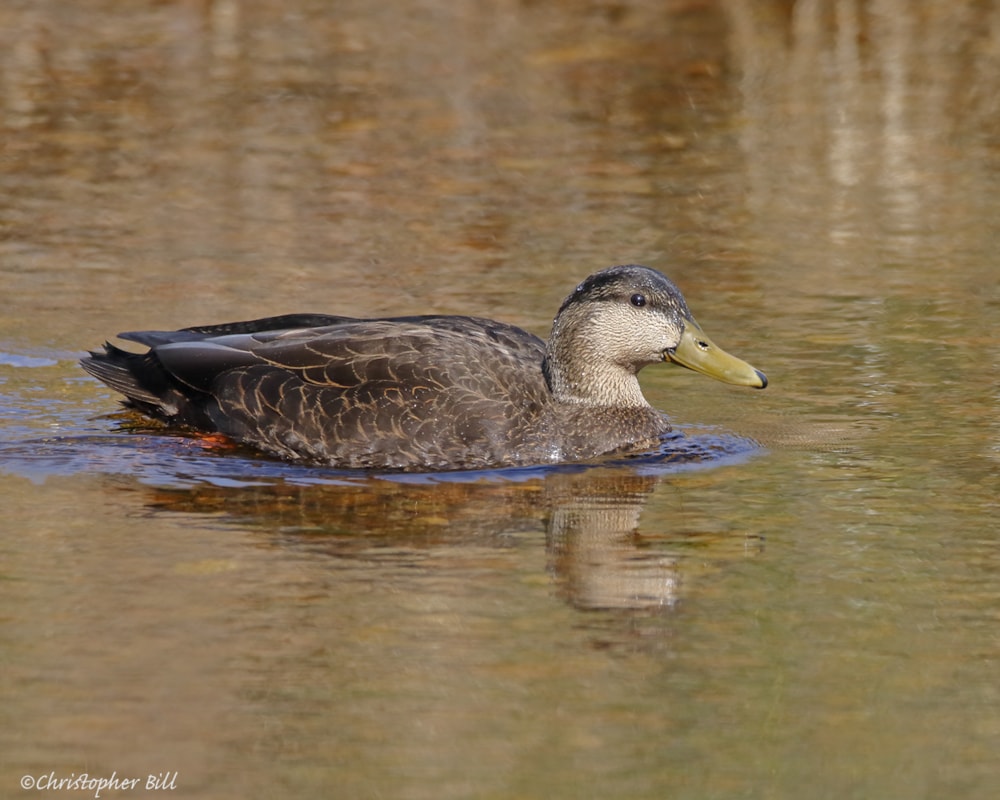 American Black Duck, Strontian, Highland (Christopher Bill).
Eleven Ring-necked Duck were seen, including new birds at Chew Valley Lake, Somerset, from 17th and Wellington Gravel Pits, Herefordshire, on 21st. As well as the drake at Blagdon Lake, a male Lesser Scaup lingered on Sanday, Orkney. Seven Green-winged Teal included two different drakes in the Ouse Valley, Cambridgeshire. The American Wigeon was last reported at Llanelli Wetland Centre on 17th, while the drake at Leighton Moss, Lancs, hung around to 20th. Meanwhile, the escaped female Bufflehead seems to have gone a bit berserk, visiting Potteric Carr, South Yorks, on 18th before returning to Ouse Washes, Cambs, on 19th, continuing south to Hanningfield Reservoir, Essex, on 21st and finally re-routing back north-west to Holme Pierrepont, Notts, on 23rd.
Finally, to White-billed Divers. One was seen off Malin Head, Co Donegal, on 17th, with at least three off Portsoy, Aberdeenshire, and at least two from Cullen, Moray & Nairn. Another was off the Butt of Lewis on 20th – the first record this spring from this traditional locality.
Western Palearctic
The major talking point of the week – at least for Spanish and French birders – was an unprecedented influx of Collared Flycatchers to the Mediterranean coastline between Barcelona and Marseille, following stormy weather. In excess of 100 birds had been recorded on the Spanish coast and 80 on the French coast by the end of the review period.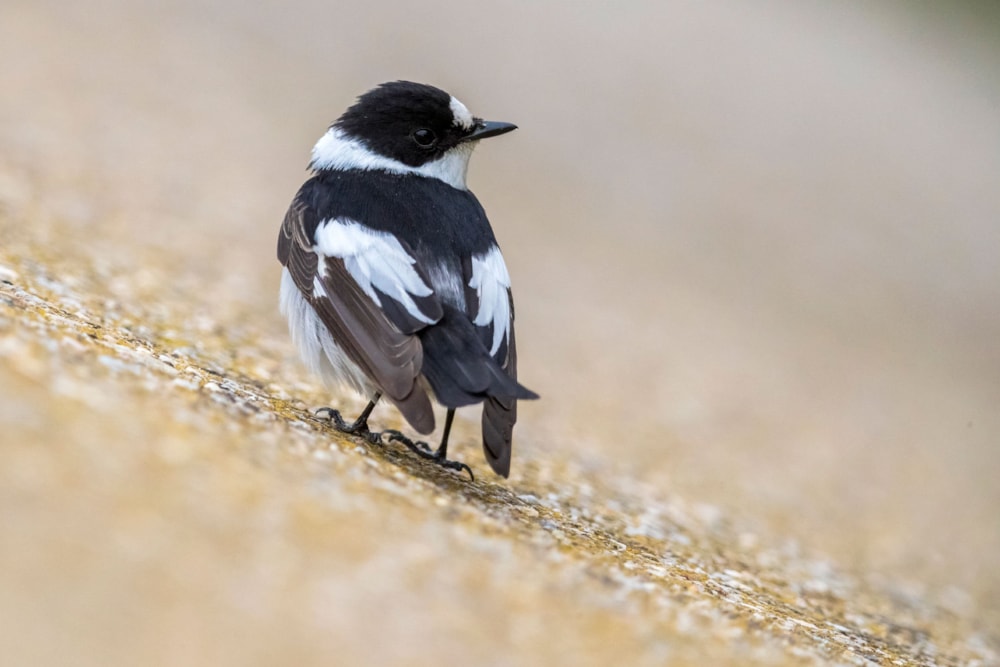 Collared Flycatcher, Barcelona, Catalonia (Rafael Armada).
Further north in France, the Sociable Lapwing remained at Saint-Martin-la-Garenne and an adult Forster's Tern was in a Sandwich Tern colony at Hâble d'Ault to 20th, while a male Common Rock Thrush was at Escalles, Calais, on 23rd – just 20 miles or so from the British coast. Meanwhile, the American Royal Tern lingered on Guernsey.
Dutch records included a Black-winged Kite on the north coast as well as the continuing Nutcracker in Wageningen. A dead White's Thrush was picked up in Ghent, Belgium. The Black-browed Albatross was still on Sylt, Germany, on 18th, while Skagen, Denmark, scored heavily with both Black-winged Kite and Alpine Accentor in the week. In Sweden, the Wilson's Snipe continued to hold territory and the Oriental Turtle Dove lingered at Hudiksvall.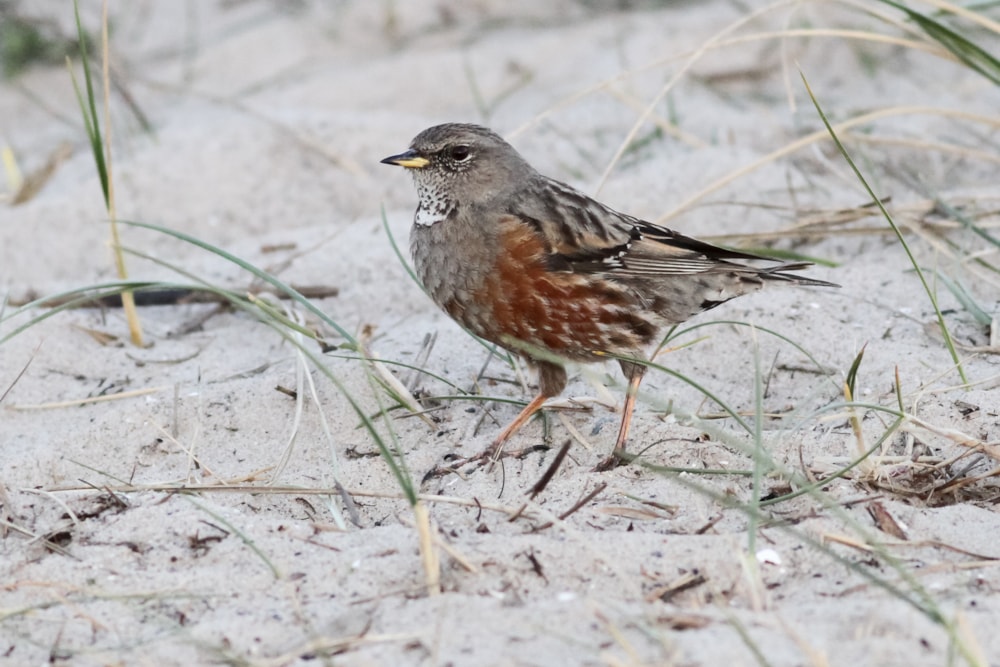 Alpine Accentor, Skagen, North Denmark (Dante Shepherd).
An American Golden Plover at Padule di Fucecchio, Tuscany, on 23rd represents potentially just the second record for Italy.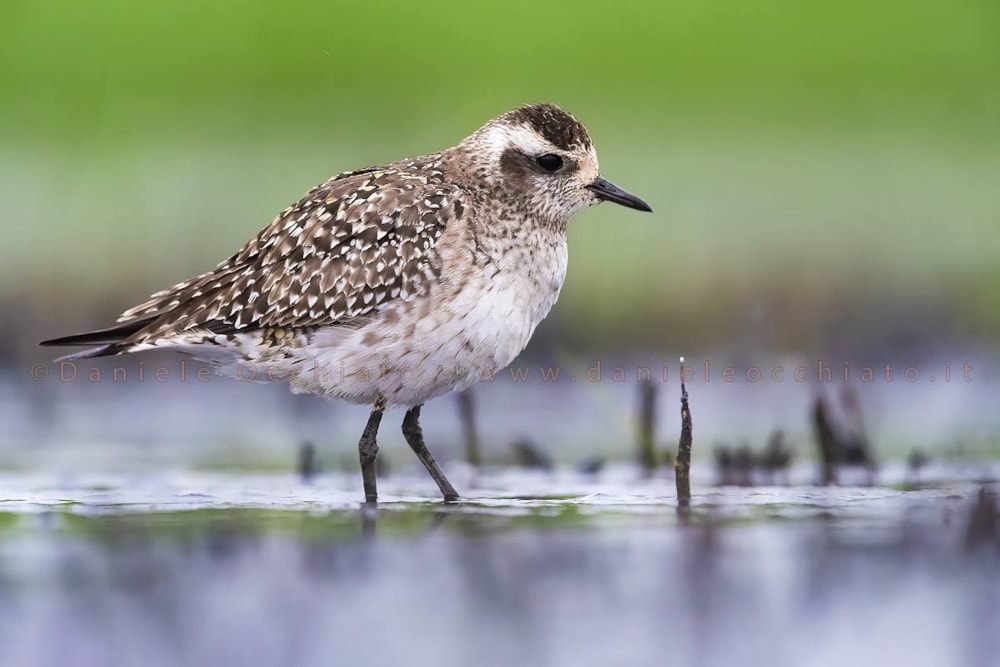 American Golden Plover, Padule di Fucecchio, Toscana (Daniele Occhiato).
A pale-morph Trindade Petrel was photographed off Raso, Cape Verde, on 18th, while three Hudsonian Whimbrels and the Black Heron were seen in Praia, Santiago, and the Hudsonian Whimbrel also continued on Sal. A bizarre record concerned a Waxwing on Corvo, Azores, on 16th, while the Green Heron was still at Quinta do Lago, Algarve, Portugal, on 18th.

Trindade Petrel, Raso, Ilhéu Raso (Guillermo Rodriguez Lazaro).