After such a glut of great birds during the preceding fortnight, it was inevitable that more would follow this week – especially with several days of promising weather, particularly for east-coast migration. That said, it was the occurrence of two North American landbirds in eastern areas that stood out from this week's crowd of significant sightings.
One of these was Lincolnshire's first Bobolink, found during the mid-afternoon of 18th at Theddlethorpe Dunes. Here it proved mobile and active until dusk and, entirely unsurprisingly, had moved on by the following morning. Aside from a flyover on Scilly last October, this is the first British Bobolink for seven years – one was at Brake, Shetland, for a day on 28 October 2012. However, you have to step back in time as far as November 2002 for the last truly twitchable bird, which spent a few days at Dorset's Hengistbury Head.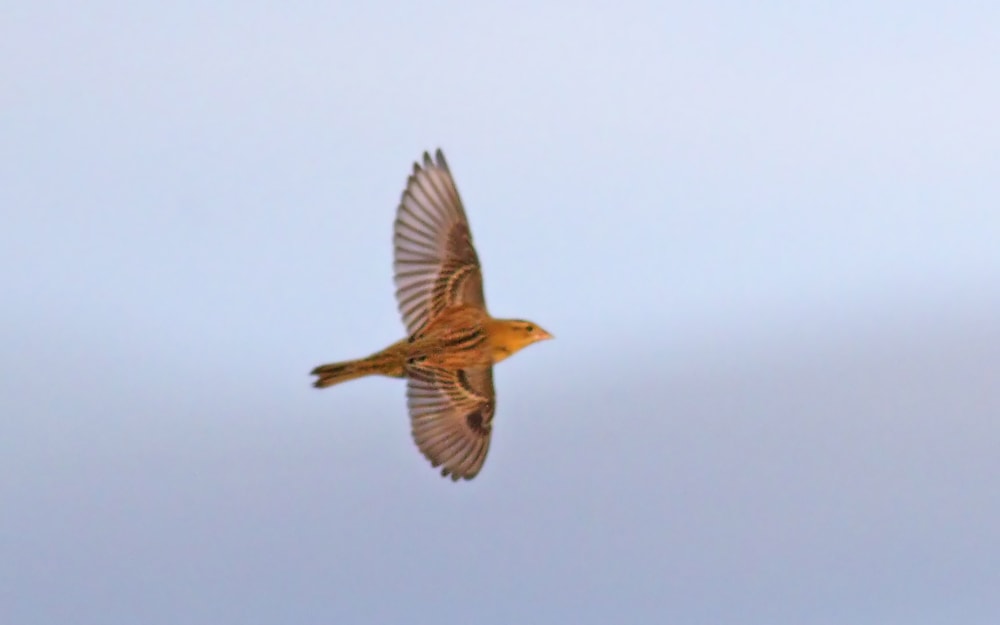 Bobolink, Saltfleetby NNR, Lincolnshire (Neil Drinkall).
The other was the sensational relocation of the recent Northern Irish Common Nighthawk, which was photographed flying through Bushy Park, London, just after midday on 19th – having last been seen at Galgorm on the evening of 17th. More details on this eye-popping occurrence can be read here.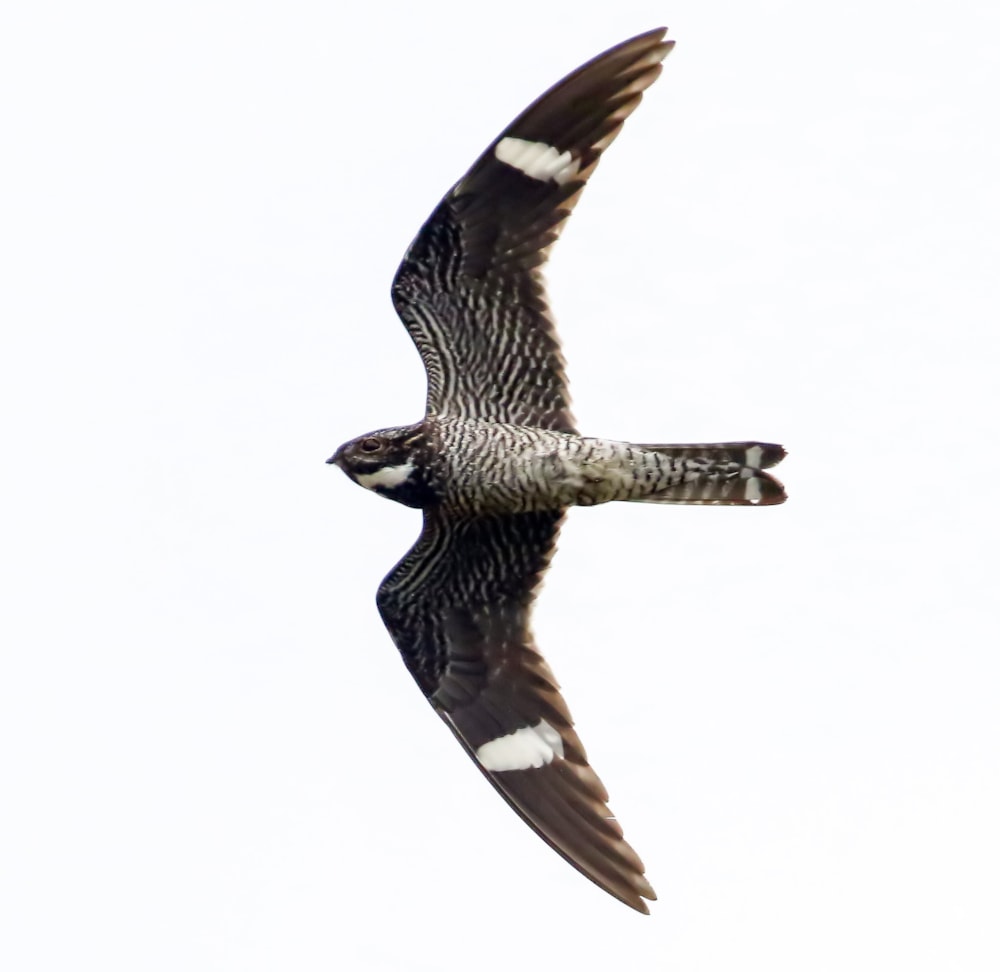 Common Nighthawk, Galgorm, Antrim (Lee Fuller).
Other significant birds of an American flavour included a first-winter Short-billed Dowitcher at Dundalk, Co Louth. The bird was identified on 19th following analysis of video footage and the few available images, which appeared to show intricately marked tertials and coverts plus a fully barred underwing (Long-billed Dowitcher shows a white 'forewing' on the underside due to its plain white lesser coverts). However, it had already been present for a week, masquerading at distance as a Long-billed, before its correct diagnosis, and further research revealed that the bird seen at nearby Rockmarshall back on 17 September was almost certainly the same individual, meaning it's been in the area for over a month now. Fortunately, after a sighting-less day on 20th, it was back there on 21-22nd.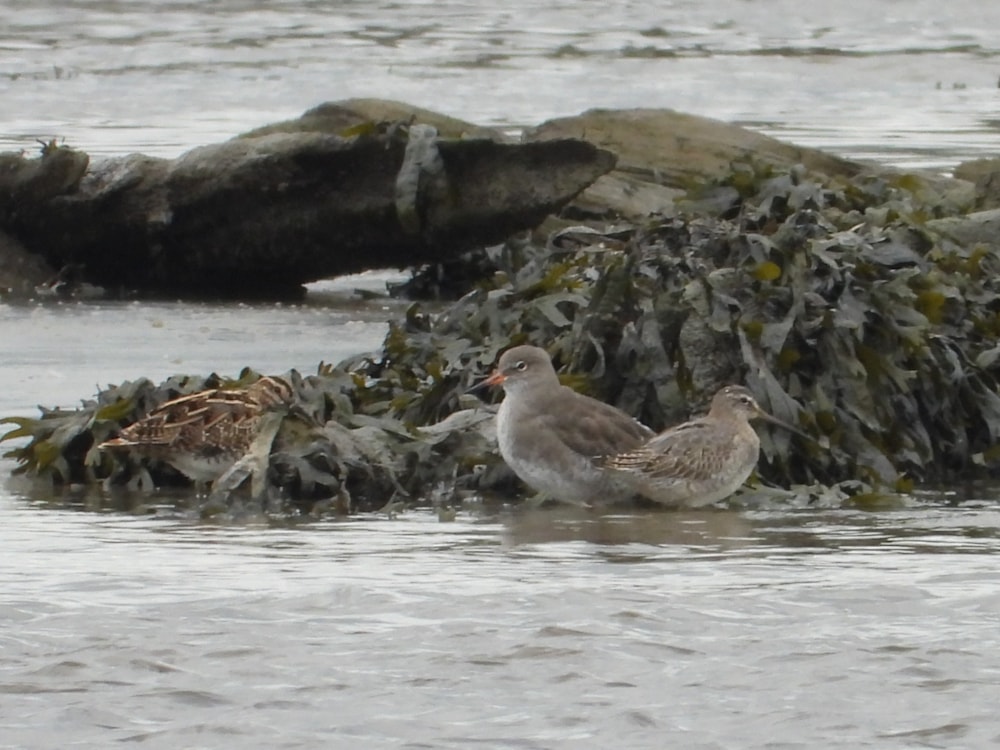 Short-billed Dowitcher, Dundalk, Louth (Fergal Stanley).
One of the Inishmore Myrtle Warblers remained on site until at least 20th, with the North Uist bird still at Callernish to 16th only. The night of 16-17th appeared to give way to a significant clear-out of major birds, with both the Rose-breasted Grosbeak on St Martin's and the Yellow-billed Cuckoo on St Mary's also last noted on 16th.
That said, a few of the recent Red-eyed Vireos hung on, such as those on Cape Clear, Co Cork, and Inishmore. A new bird was on St Mary's on 19th. Last week's ultra-confiding bird at Easington, East Yorkshire, was last seen on 16th. What was presumably the same bird then moved a few miles south to Spurn Point, where it lingered from 17-20th.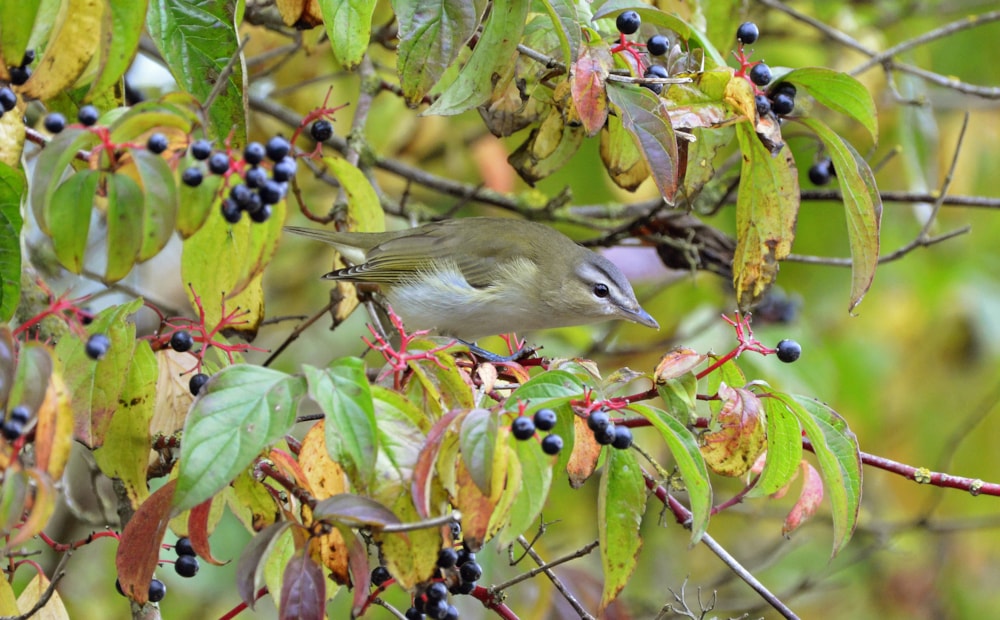 Red-eyed Vireo, Easington, East Yorkshire (Damian Money).
Photos of an interesting-looking kestrel, taken on the East Yorkshire coast at Fraisthorpe on 22nd and posted on social media, transpired to portray a juvenile Lesser Kestrel – the pale claws, as well as subtly distinctive facial pattern and head shape, immediately rang alarms and generated plenty of internal discussion here at BirdGuides before we broke the news during the evening. The species is genuinely rare in Britain, with just 20 previous accepted records, the most recent of which was on Noss, Shetland, on 1 May 2017 (more on that bird here). The last to be twitchable was the male at Minsmere, Suffolk, in late March 2010.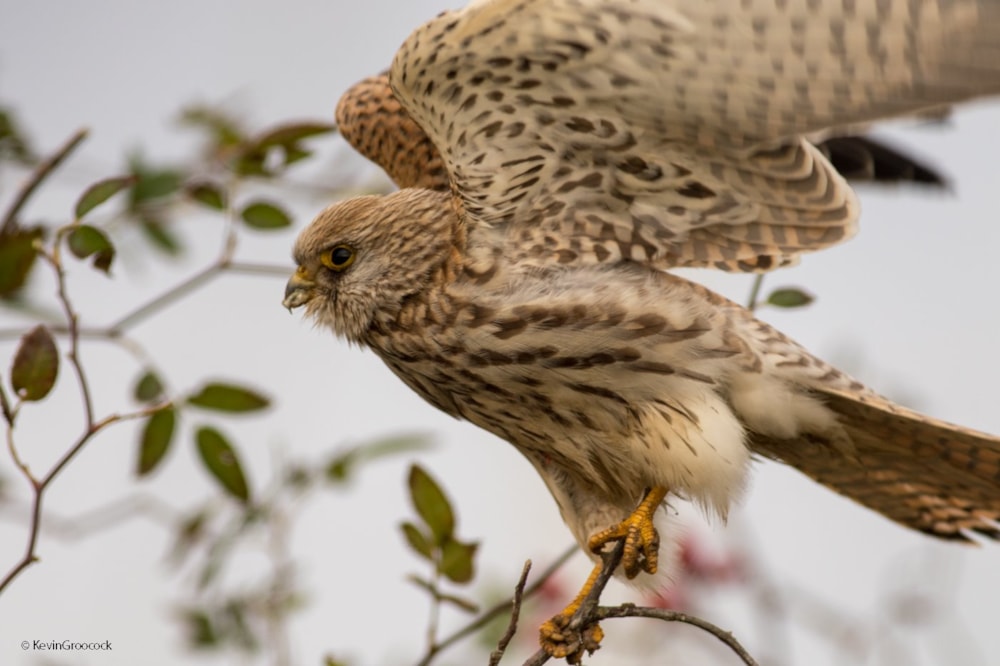 Lesser Kestrel, Fraisthorpe Sands, East Yorkshire (Kevin Groocock).
Last week's Siberian Rubythroat was still on Fetlar, Shetland, early on 16th, but quickly disappeared thereafter. Meanwhile, a Radde's Warbler on Fair Isle on 17-18th attracted plenty of attention, for some observers considered it a striking bird that appeared to be a Yellow-streaked Warbler candidate. Alas, things could not be clinched in the field, but a DNA sample has been taken, which will hopefully settle things.

Siberian Rubythroat, Tresta, Fetlar, Shetland (Jason Atkinson).
Those looking forward to the revitalised, annual Birders v Islanders football match on St Mary's, Scilly, were left disappointed when Sunday's fixture was cancelled, albeit in understandable circumstances. A report of a Chestnut-eared Bunting on Peninnis Head had birders scurrying over there, but alas there was no further sign of this potential third for Britain – although something of a bunting fest was nonetheless enjoyed by observers during the subsequent search, with Yellowhammer and Little Bunting picked up. With no one wanting to miss out on the possibility of connecting with such a mega, the tough decision was taken to postpone the match – as it turned out, in the name of a fruitless cause. At least some consolation came in the form of the continuing Blue Rock Thrush, which actually seemed to be relatively well behaved this week.
Wildfowl news included the continuing Blue-winged Teal still on St Mary's, Scilly, to 18th. The American Wigeon returned to Grindon Lough, Northumberland, from 20th, while another was at Loch of Strathbeg RSPB, Aberdeenshire, on 21st and the Inishmore bird remained. Green-winged Teal moulting out of eclipse plumage were identified in Cornwall, Lincolnshire, East Yorkshire, Argyll and on North Ronaldsay.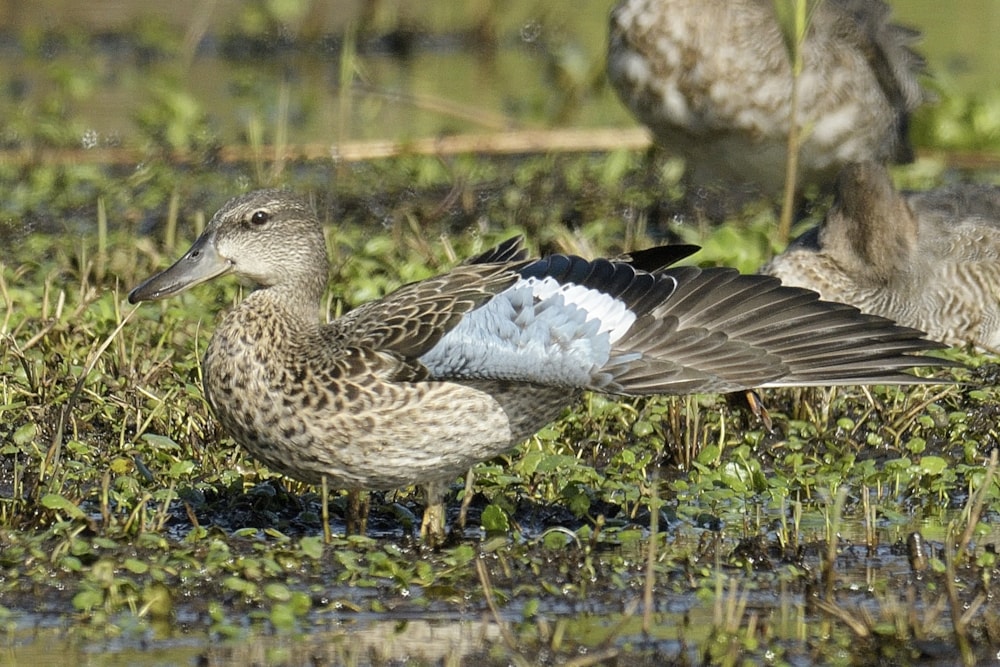 Blue-winged Teal, St Mary's, Isles of Scilly (Mick Colquhoun).
Two drake Ring-necked Duck were reported from Abberton Reservoir, Essex, on 17th, while others remained in Bedfordshire, Dorset, Co Galway and on Barra. Last week's Lesser Scaup hung on at Rutland Water to 19th, while the Ferruginous Duck in Powys transpired to be from the German reintroduction scheme that has produced a few individuals on British waterbodies over the past couple of winters. The week's only Surf Scoter was a drake off Musselburgh Lagoons, Lothian. Meanwhile, the Hooded Merganser of presumed suspect origin continued at King George V Reservoir, London.
It's looking like it's shaping up to be a good winter for Snow Goose records, with a white morph touring Lanarkshire with Pink-feet from 17th and another not too far away at New Cummock, Ayrshire, from 18th. Two white morphs were with Barnacle Geese on Islay, Argyll, and a single bird remained on North Uist. What is likely one of these birds then flew south over Ogston Reservoir, Derbyshire, in the company of Pink-feet, on the morning of 21st – presumably heading for Norfolk. Cackling Geese were on Islay and North Uist, the latter hosting two different birds. Islay and Tiree hosted Todd's Canada Geese, the former bird involving one of those ringed on the Inishkea Islands, Co Mayo, back in April, with a third in the famous 'Goose Field' at Ballygiglan NR, Co Sligo, on 19th.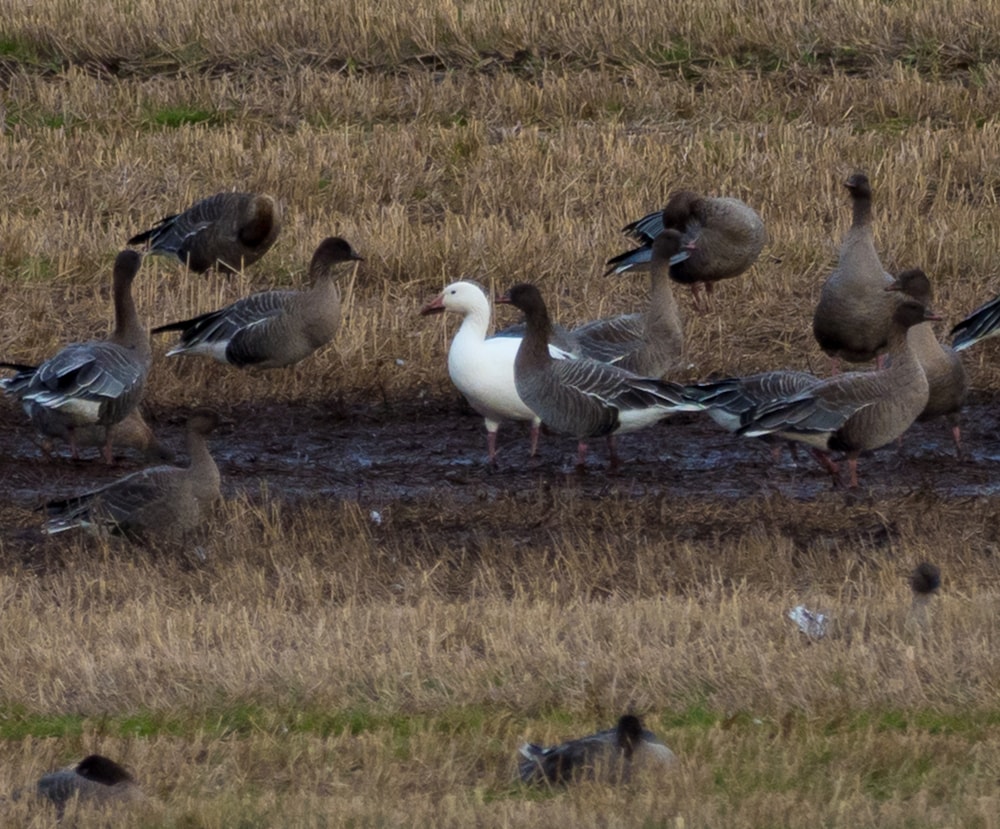 Snow Goose, Libberton, Clyde (Nicholas Giles).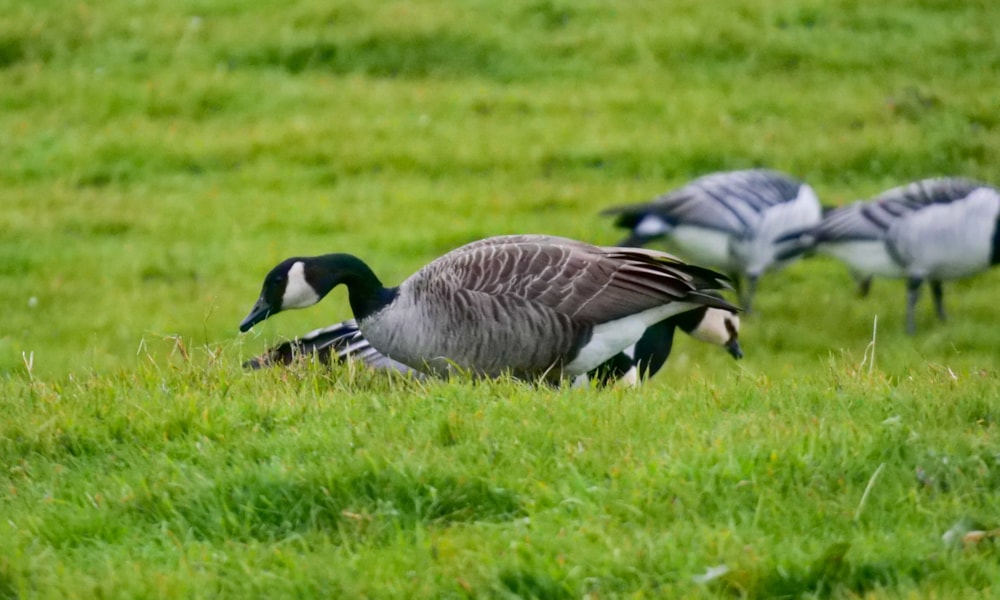 Todd's Canada Goose, Loch Gruinart RSPB, Islay, Argyll (Steve Percival).
It was nice to welcome back the Pacific Diver to Crookhaven, Co Cork, for another winter on 20th, with the bird still in near-complete summer finery. A report of a candidate off Penzance on 21st could well relate to that old stalwart, back for another winter. Meanwhile, during a solid day of seawatching on the east coast on 21st, northbound White-billed Divers were picked up on the Yorkshire coast at Flamborough Head and Long Nab.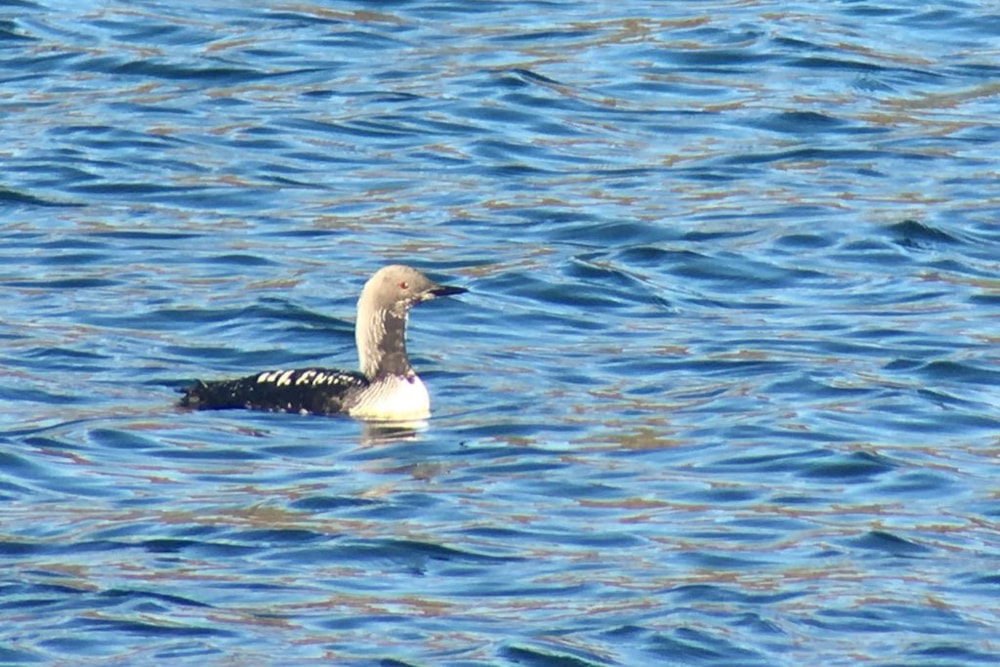 Pacific Diver, Crookhaven, Cork (Brian McCloskey).
Autumn 2019 will long be remembered for being one of the best in many years for White-rumped Sandpipers. A quite phenomenal flock of up to 11 could be found near Ardivachar Point, South Uist, from 19-21st at least, followed by an accumulation of seven at Myroe Levels, Co Derry, on 21st. These were part of at least 45 tallied across Britain and Ireland, the vast majority of which were strewn along the western coastlines of the Republic of Ireland and Scotland.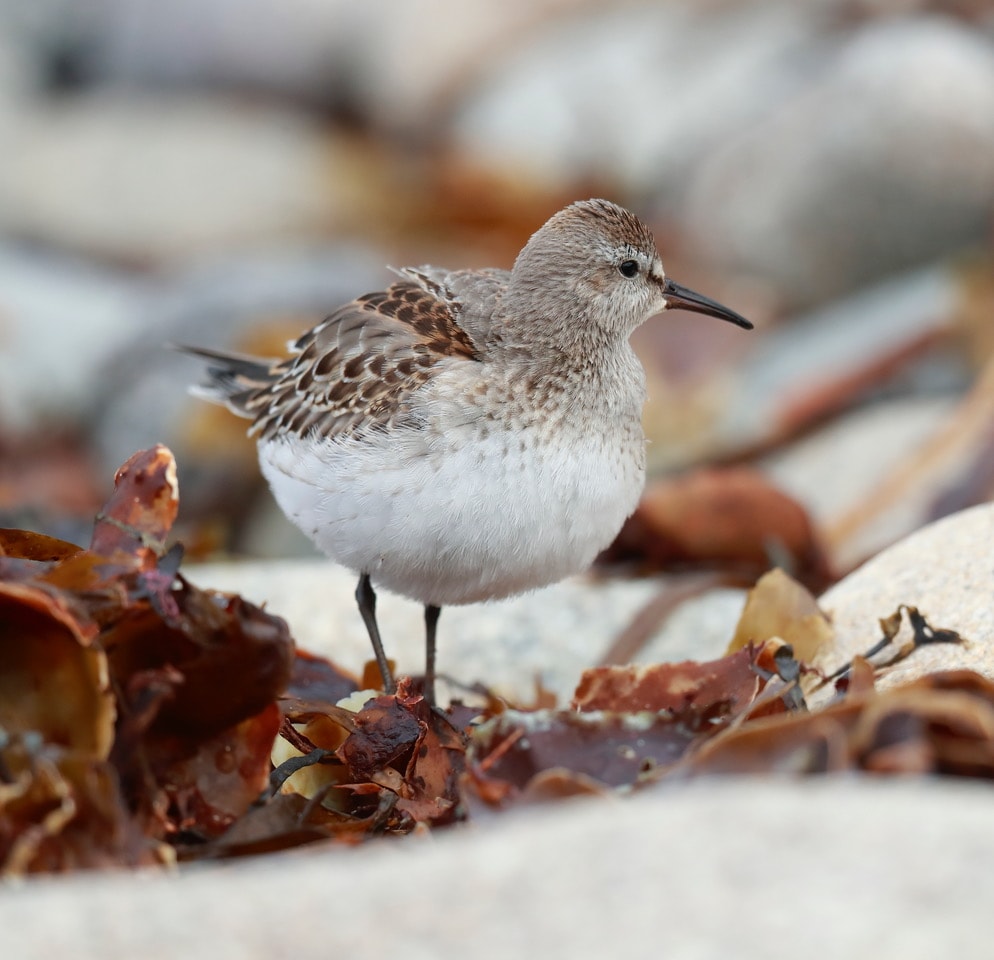 White-rumped Sandpiper, St Mary's, Isles of Scilly (Mark Rayment).
A Spotted Sandpiper found the rocky shore of St Agnes, Scilly, to its liking from 18th, while Loch Gruinart, Islay, produced a Baird's Sandpiper on 22nd.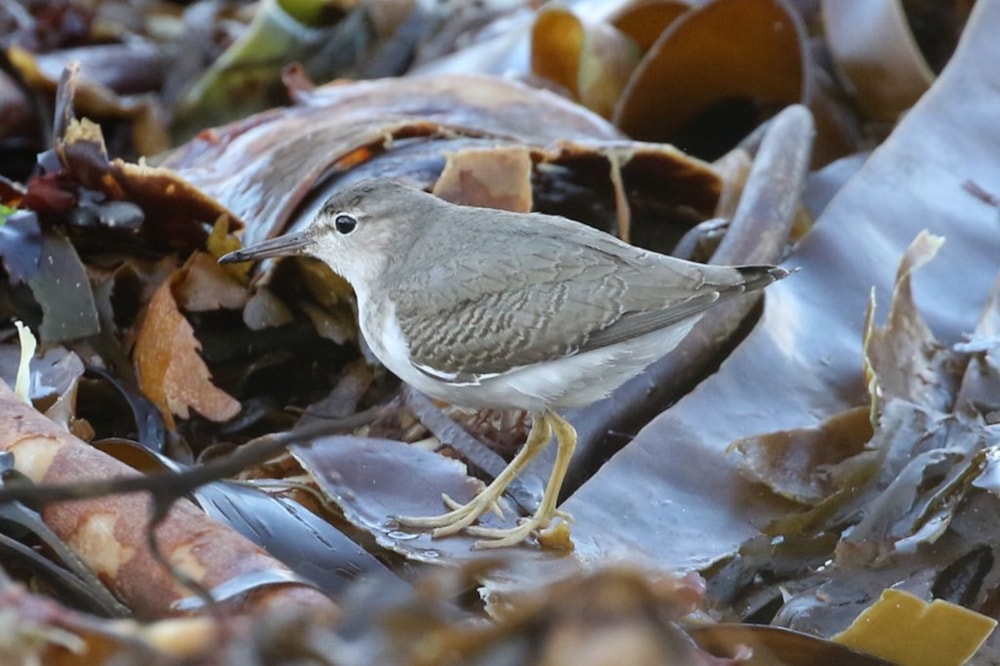 Spotted Sandpiper, St Agnes, Isles of Scilly (Jamie Partridge).
Five Long-billed Dowitchers continued the bountiful autumn for the species, these including a couple of new birds: a juvenile dropped in at Loch Stiapavat, Lewis, on 16th, while another visited Willington GPs, Derbyshire, on 18-19th. Others remained on Tiree and in West Yorkshire and Devon. American Golden Plovers also totalled five, with new adults in Lancashire and Cleveland.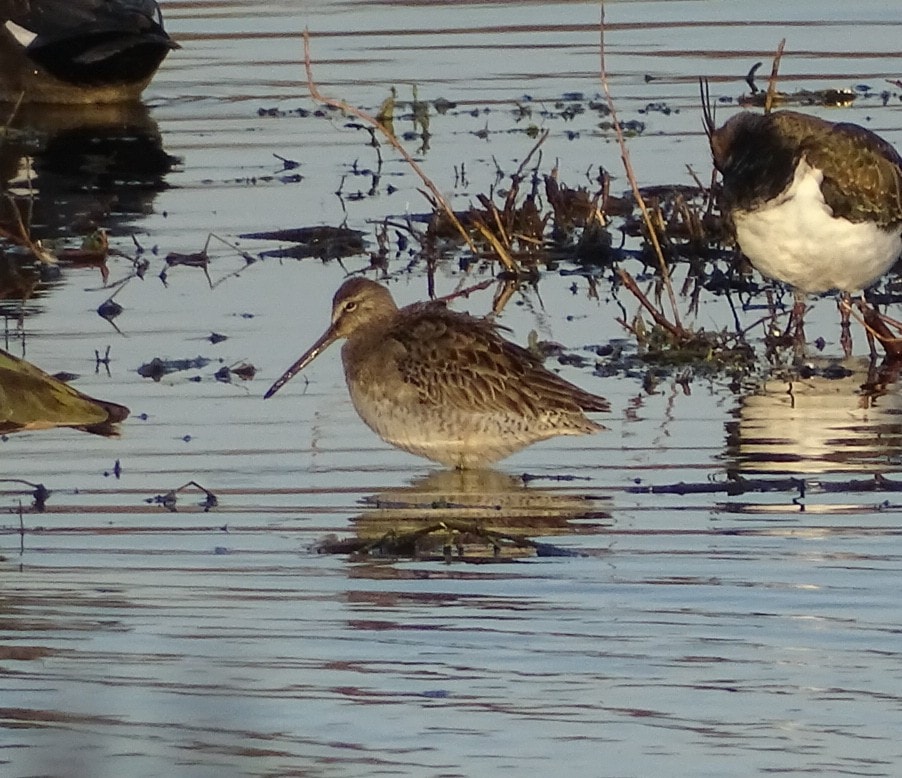 Long-billed Dowitcher, Willington GPs, Derbyshire (Steve Porter).
Other notable waders included Semipalmated Sandpipers in Co Kerry on 17th and Co Wexford on 19th, just a single Pectoral Sandpiper at The Range, South Uist, from 19-21st, the Lesser Yellowlegs still at Lissagriffin, Co Cork, and a spontaneous Kentish Plover at South Gare, Cleveland, on 18th – plus, of course, the usual light scattering of confiding Grey Phalaropes, which is to be expected in the second half of October.
The American Black Tern at Longham Lakes, Dorset, looks set to be a long stayer, racking up another seven days on site this week. However, the White-winged Tern at Lurgan Green, Co Louth, wasn't observed beyond 18th. A very light smattering of Sabine's Gulls included three from a Scilly pelagic on 22nd and a lingering juvenile at Dungeness NNR, Kent, from 19th.
Content continues after advertisements
Sabine's Gull, Dungeness NNR, Kent (Shaun Ferguson).
The Pechora Pipit was last noted on Fair Isle on 17th. A Red-throated Pipit on St Mary's, Scilly, on 16th was followed by another on St Agnes on 22nd (and possibly that bird back on St Mary's that evening). At least a couple of Olive-backed Pipits were on Fair Isle early in the week, with a third at Baltasound, Unst, on 19th and a fourth at the opposite end of the country at Nanjizal, Cornwall, on 16th. In excess of 20 Richard's Pipits were recorded, while a late Citrine Wagtail was a bit of a surprise on St Mary's, Scilly, from 21st.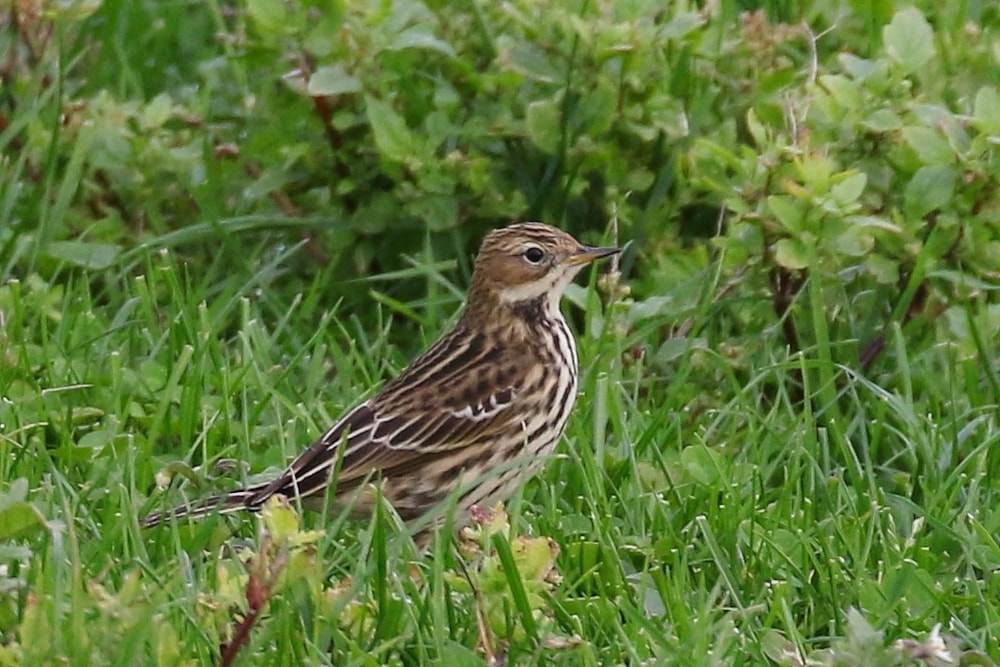 Red-throated Pipit, St Agnes, Isles of Scilly (Peter Moore).
Last week's Greater Short-toed Lark was last seen on St Mary's, Scilly, on 16th. Six sites produced Shore Lark, with all but one on the east coast – the exception being a single bird at Rossall Point, Lancs, on 16th. A Red-rumped Swallow flew over Hunstanton Cliffs, Norfolk, on 18th.
The only one of eight Wrynecks to appear away from the south coast was a bird on Achill Island, Co Mayo, on 21-22nd. Five Hoopoes were seen as far north as Orkney. As well as a bird on Lundy, Devon, two Rosy Starlings appeared in Northumberland gardens – a horrifically scruffy adult at Bedlington from 18th and a somewhat slicker juvenile at Alnwick from 21st.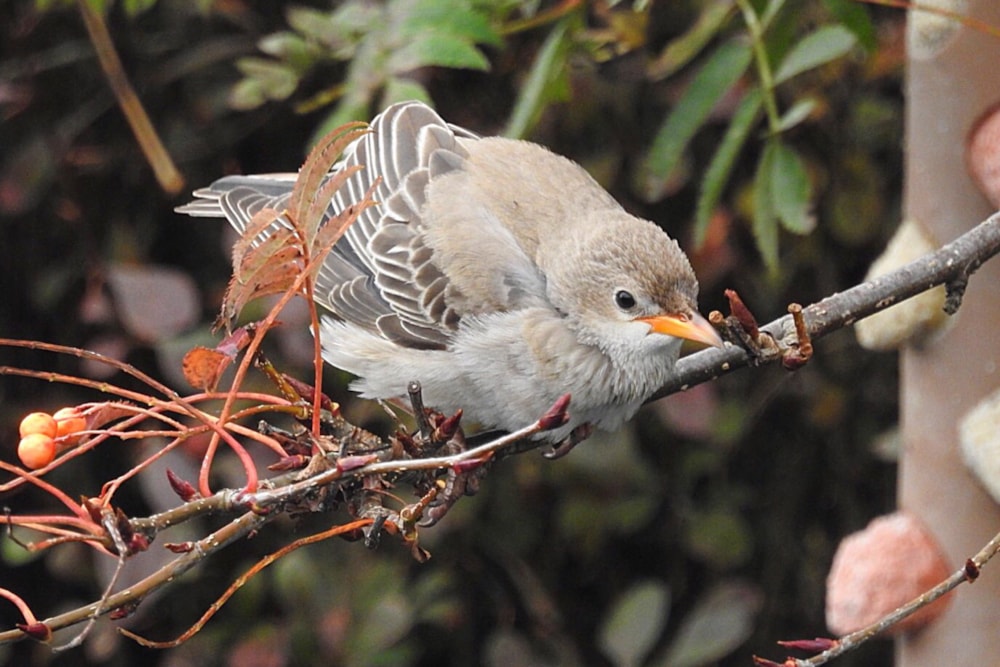 Rosy Starling, Alnwick, Northumberland (Mark Eaton).
Two apparent Collared Flycatchers were noted, with a brief bird at Seaford Head, East Sussex, on 20th followed by another likely candidate at Langdon Cliffs, Kent, the following day. Both showed sizeable and extensive white patches at the primary bases and finding photos of first-calendar-year birds with such a pattern seems a difficult task from a whisk through the BirdGuides galleries … but, of course, the two species do hybridise …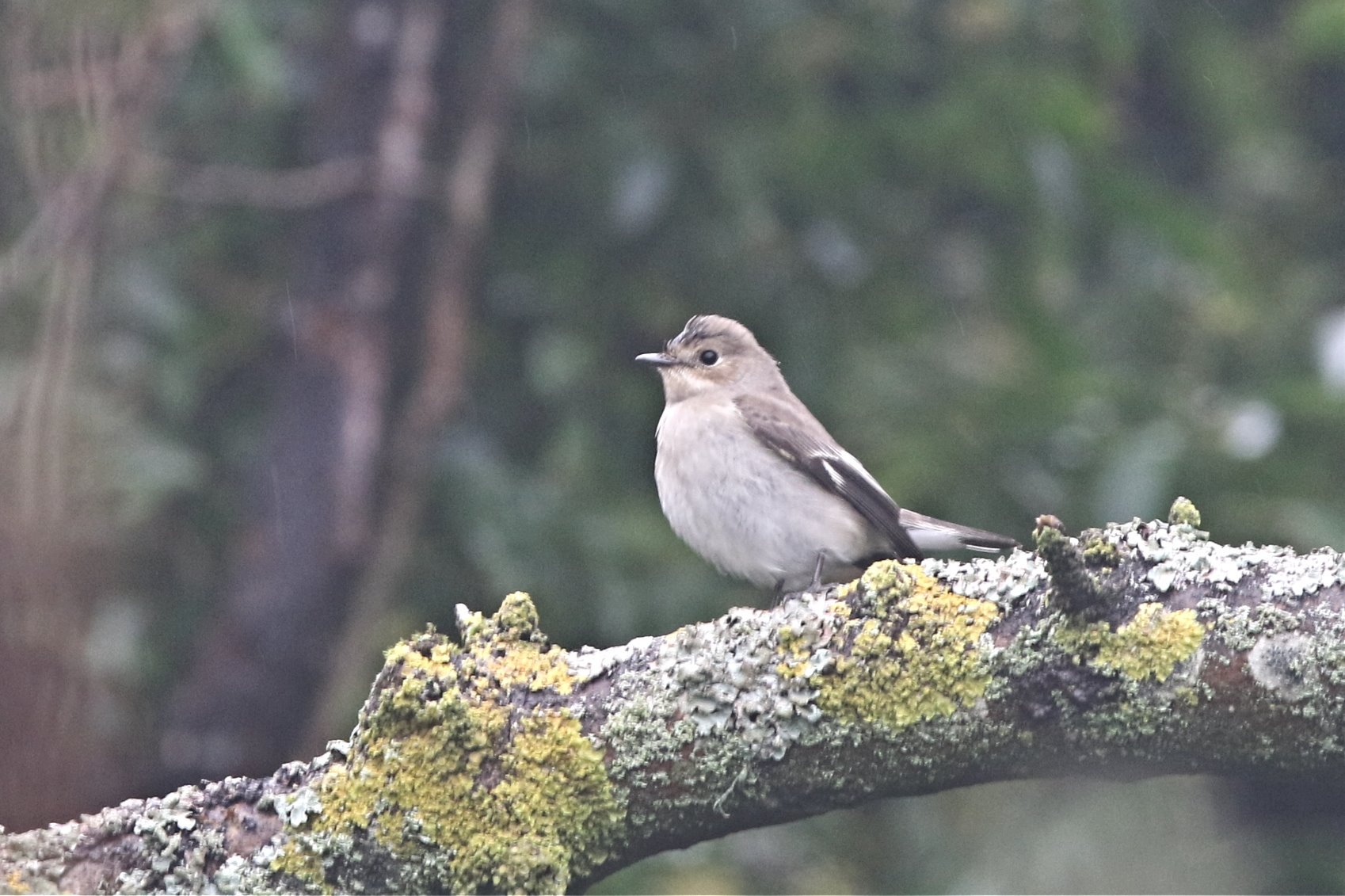 Presumed Collared Flycatcher, Langdon Cliffs NT, Kent (Richard Bonser).
Four British Red-flanked Bluetails made the news page this week, commencing with last week's bird relocated at Filey, North Yorkshire, on 16th and followed by birds at Sound, Shetland, and East Hills, Wells, Norfolk, on 21st and on St Agnes, Scilly, on 22nd. The Siberian or Stejneger's Stonechat stuck around on Burray, Orkney, to 17th, with others at Hillwell and Leebitten, both Shetland, on 16th and 17th respectively and a fourth at Whitburn, Durham on 22nd. It's been a great autumn for Isabelline Wheatears and two more were found this week: the first for Devon graced Lundy on 18th, followed by it or another on Tresco, Scilly, on 22nd. Red-breasted Flycatchers numbered a dozen, while Bluethroats were on St Kilda on 16th and at Gibraltar Point on 22nd.

Red-flanked Bluetail, Lerwick, Mainland, Shetland (Penny Clarke).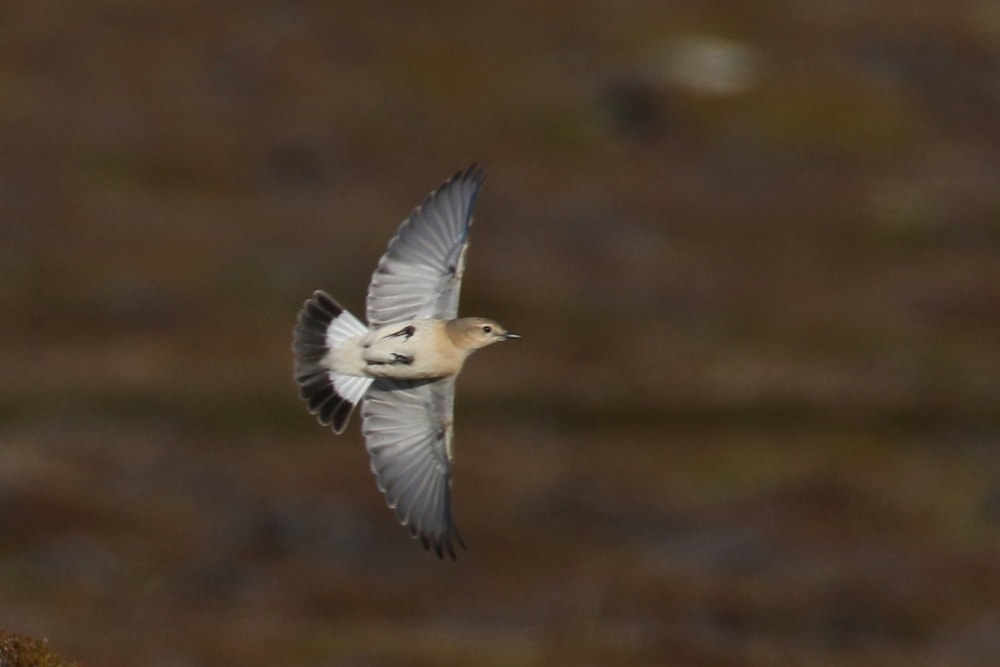 Isabelline Wheatear, Tresco, Isles of Scilly (Peter Moore).
A first-winter Lesser Grey Shrike at Northdale, Unst, on 18th quickly followed last week's adult at nearby Baltasound … which was, incidentally, relocated at Channerwick, on the South Mainland, on 19th. Red-backed Shrikes were in Shetland, Orkney, Cornwall and the Isles of Scilly. A total of eight migrant Great Grey Shrikes were found on the east coast between Shetland and Kent.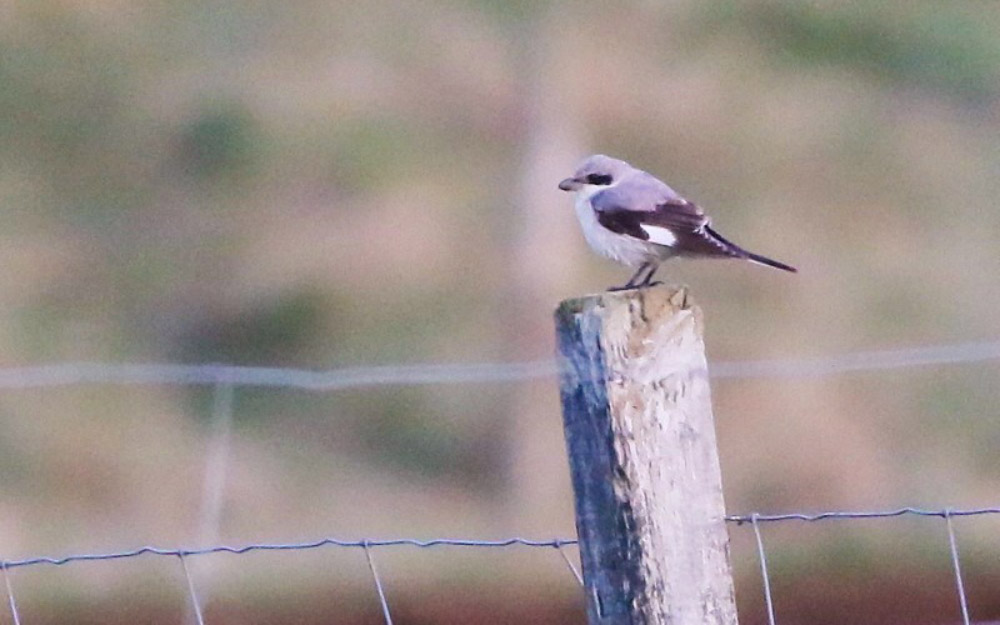 Lesser Grey Shrike, Northdale, Unst, Shetland (David Cooper).
An elusive Subalpine Warbler was at Cot Valley, Cornwall, on 17-18th, while another very similar-looking bird at Hillwell, Shetland, to 19th transpired to be a Western. A third was at Gibraltar Point, Lincs, on 22nd. Barred Warblers numbered around 10.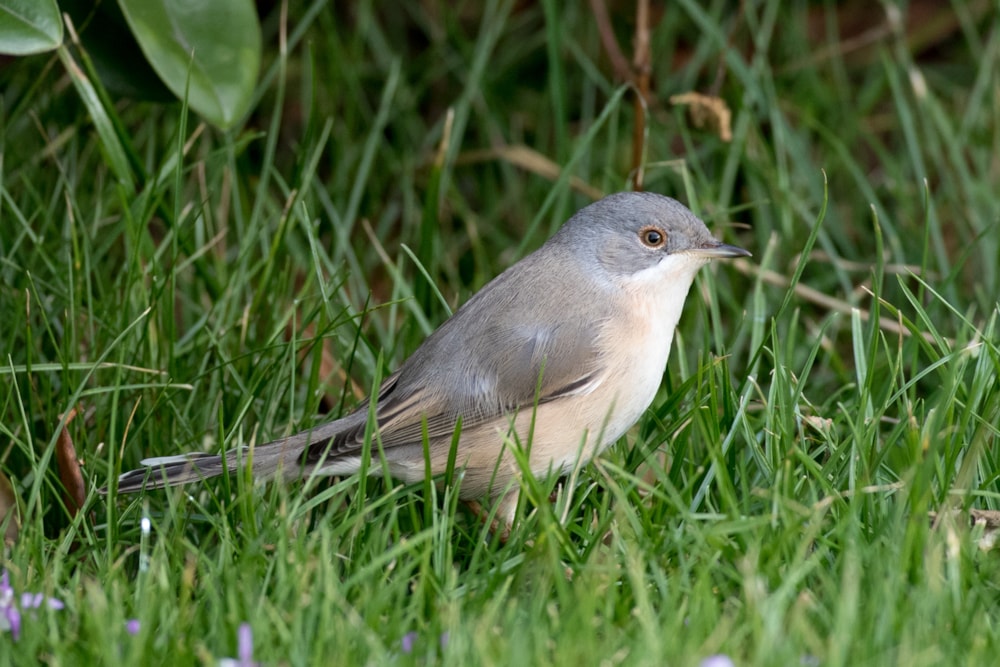 Western Subalpine Warbler, Quendale, Mainland, Shetland (Mick Kemp).
The only other Radde's Warbler than the much-discussed Fair Isle bird was a heard-only record from Land's End, Cornwall, on 20th. A Melodious Warbler was on Portland, Dorset, on 18th. Unlike their close cousin, Yellow-browed Warbler, Pallas's Warbler has not rapidly increased in its regularity here – and, in fact, it's a few years now since we had a big autumn for the species. This week just two could be mustered – a bird at Sand Point, Somerset, on 19th followed by another at Mire Loch, Borders, on 21st. Yet another Blyth's Reed Warbler was trapped and ringed at Nanjizal, Cornwall, on 20th, with another extracted from a mistnet on the Isle of May, Fife, on 18th.
A trio of irresistible Hornemann's Arctic Redpolls were seen this week – the lingering bird on North Ronaldsay, one on Unst on 17th and a particularly confident bird on Fair Isle from 20th. There were flyover European Serins at St Aldhelm's Head, Dorset, on 19th and St Margaret's at Cliffe, Kent, on 21st. The only Common Rosefinches were three birds on Scilly. Little Buntings just scraped into double figures, with significant records including a flyover during a vis-mig session at Harden Watchpoint near Holmfirth, West Yorkshire, on 17th and another trapped and ringed at Woolston Eyes, Cheshire, on 21st.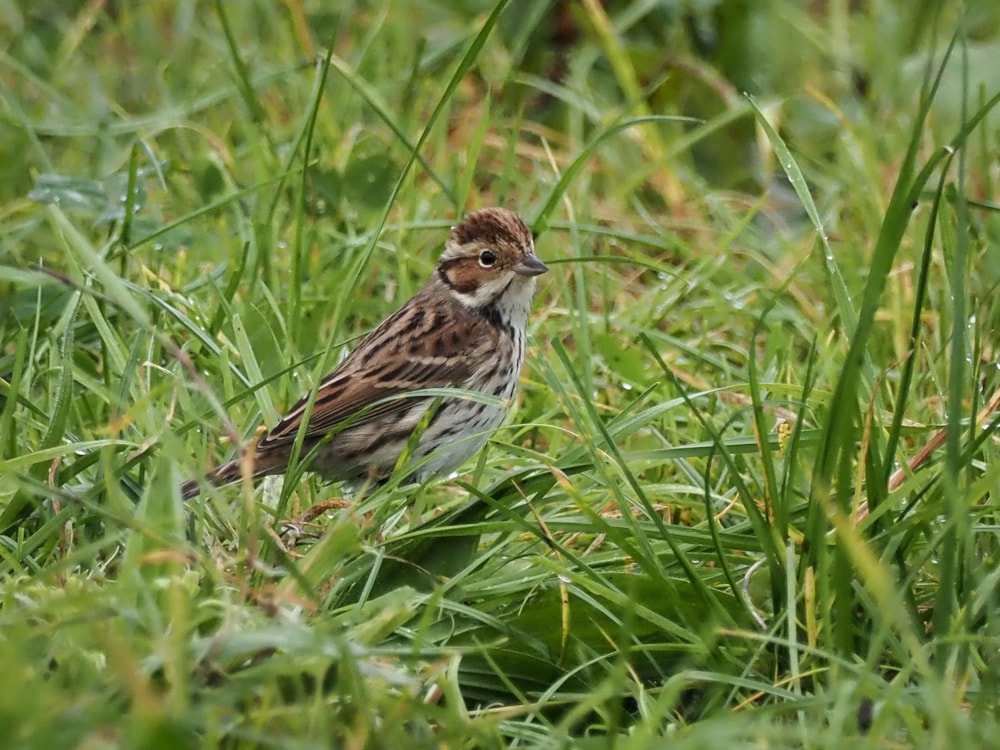 Little Bunting, Tresco, Isles of Scilly (Terry Laws).
Western Palearctic
The Azores is always a sensible place to start this section in mid-October and, although conducive conditions for American birds were lacking, Corvo nonetheless produced a new Dickcissel on 19th and Philadelphia Vireo on 21st plus a lingering Alpine Swift. Long-staying Americans included Hooded Warbler, American Yellow Warbler, Northern Parula and Hermit Thrush.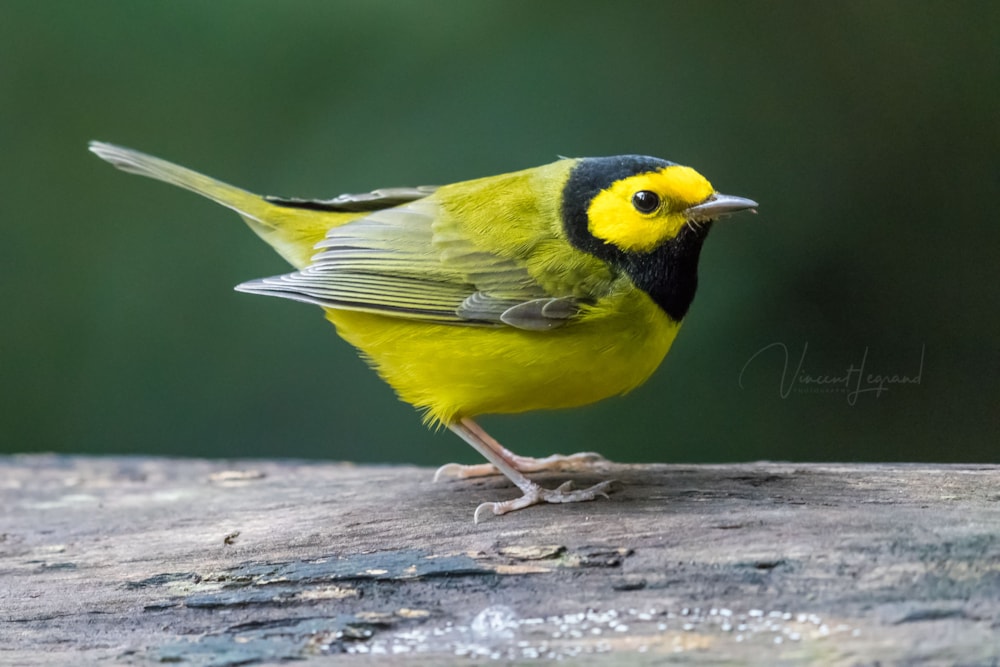 Hooded Warbler, Corvo, Azores (Vincent Legrand).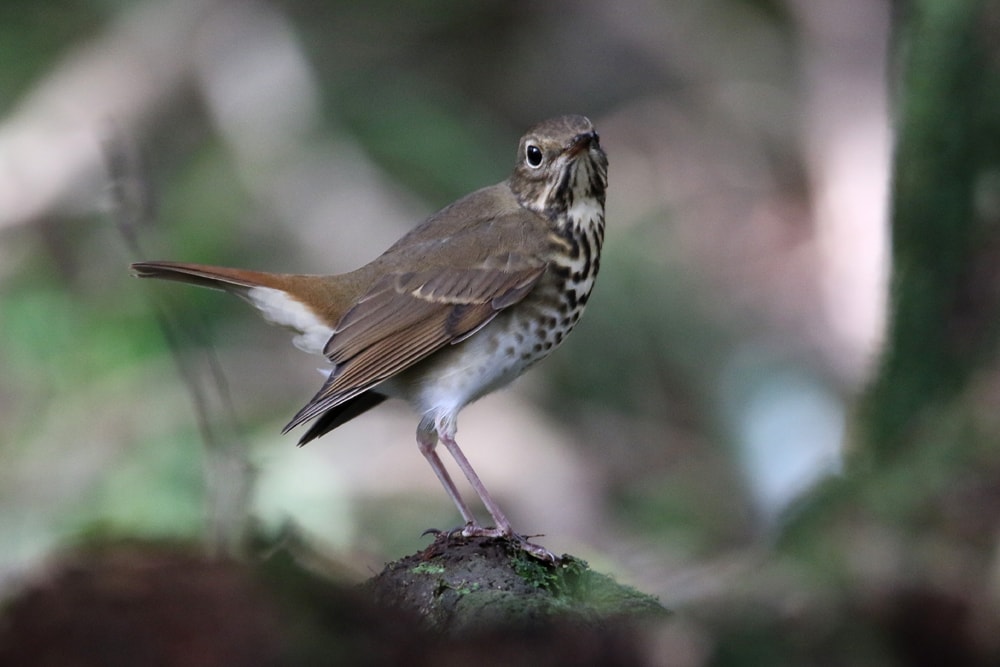 Hermit Thrush, Corvo, Azores (Zbigniew Kajzer).
After last week's regional first, Flores quietened somewhat – Scarlet Tanager and Common Yellowthroat were the best new discoveries there. A likely Northern Harrier reached São Miguel, where a couple of Pied-billed Grebes remained in residence.
On Gran Canaria, a first-winter Laughing Gull visited Maspalomas on 18th. Cape Verde's first Buff-breasted Sandpiper was north of Santa Maria, Sal, from 19th, often alongside the resident Hudsonian Whimbrel.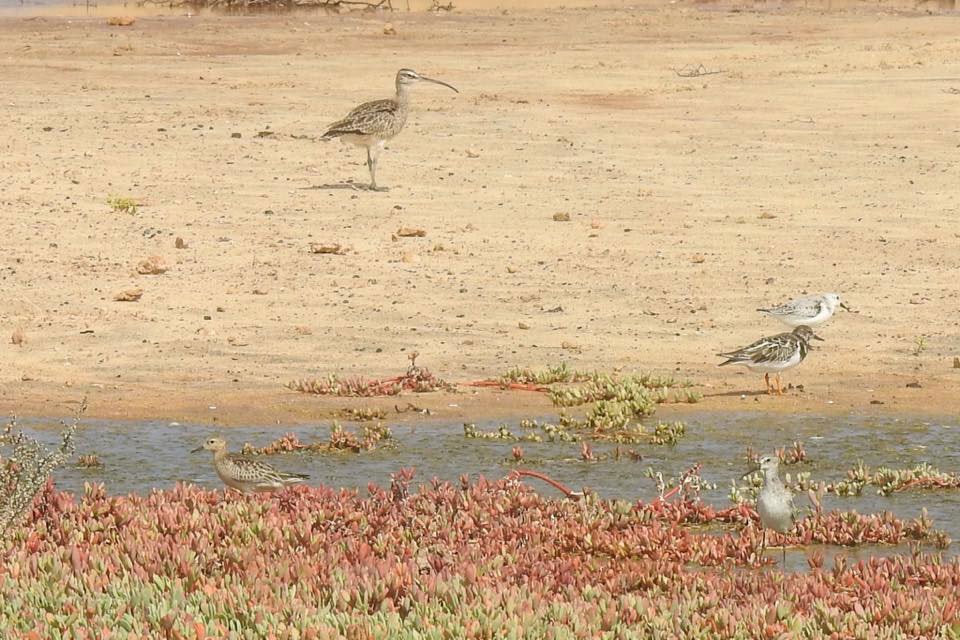 Buff-breasted Sandpiper (bottom left) and Hudsonian Whimbrel (top), Santa Maria, Sal (Uwe Thom).
Italy's first Red-eyed Vireo was found on Linosa on 21st, lingering to the next day. Sadly a juvenile Dwarf Bittern at Zaragoza, a first for mainland Spain, was found recently expired – but nonetheless opens up new possibilities when it comes to this species' vagrancy potential. An Elegant Tern remained at Chipiona, Andalucía.
The terrific run continued in north-west France, where Ouessant Island in particular produced a stunning list of mega vagrants that put the Isles of Scilly to shame. A Rose-breasted Grosbeak was there on 16th, followed by a Brown Shrike on 17th and an Eyebrowed Thrush on 19th – all of these in addition to the lingering Upland Sandpiper!
To the south, France's first Black-and-white Warbler remained on Sein Island from 16-18th, while another Rose-breasted Grosbeak was discovered on the mainland at Saint-Pierre-Quiberon on 22nd. A Brown Booby was off Plogoff on 17th.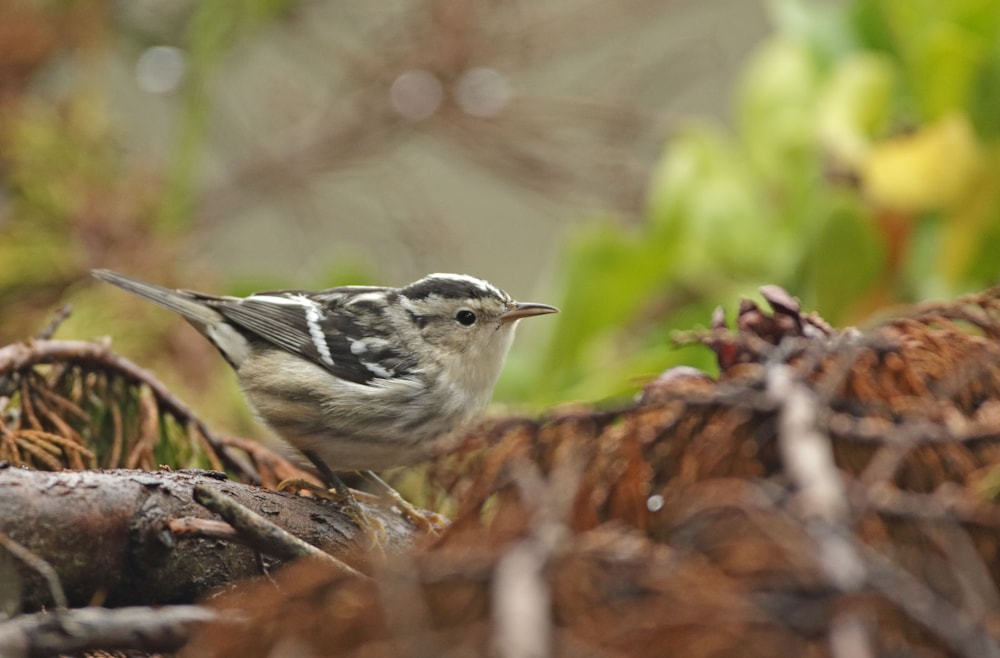 Black-and-white Warbler, Île-de-Sein, Finistère (Matthieu Vaslin).
In The Netherlands, the Myrtle Warbler was relocated on Schiermonnikoog on 22nd, while the Pied Crow continued in Leeuwarden. Denmark's first Two-barred Warbler was at Blåvand on 20th and a Black-faced Bunting visited Røst, Norway, on 16th. Turkey's third Red-flanked Bluetail was at Kızılırmak Delta on 21st.