In a week that would easily fit into an 'as you were' Liam Gallagher missive on social media, some might say a wintering Blyth's Reed Warbler in the former Oasis frontman's home county of Greater Manchester was the bird of the week. Found at little-known Hope Carr NR – just south of Leigh – on 20th and still present as the week ended on 22nd, it was initially identified as a Reed Warbler, though it wasn't too long before emerging photographs came under close scrutiny and resulted in reidentification. It may not live forever, but it appears it might linger, rather than sliding away …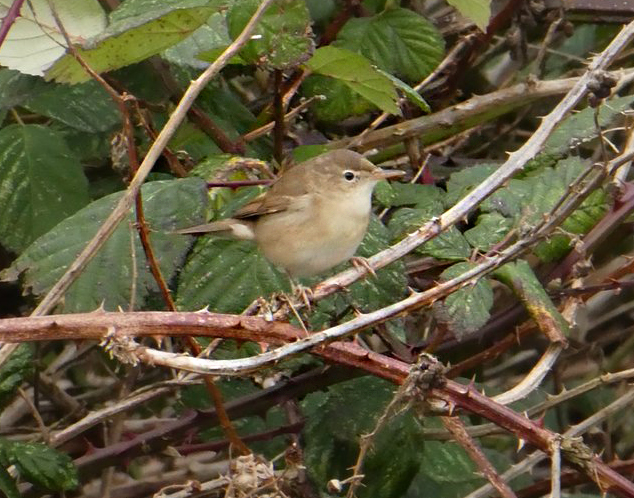 Blyth's Reed Warbler, Hope Carr (Andrew Makin).
Mega news remained thin on the ground and consisted primarily of the long-staying adult Pacific Diver in Cornwall and the over-wintering Eastern Yellow Wagtail on St Mary's, Scilly. The latter provided some amusement towards the end of the week when it was inadvertently relocated and filmed by TV presenter Adam Henson during the filming of Countryfile, and later identified from the footage during a coffee stop in the Kavorna Cafe and Bistro.
A further two potential Pacific Divers were noted, one in Cornwall and more intriguingly in the North Sea off Filey, though both were distant and remained unconfirmed. Could the Filey individual be the same as the showy bird from Northumberland of 2017? One standout record involved a smart adult Bonaparte's Gull that was lured to bread at Erith, Greater London, on 20th. It was still present on 22nd, enhancing the reputation of this stretch of the River Thames for the species, with individuals present in each of the last three years.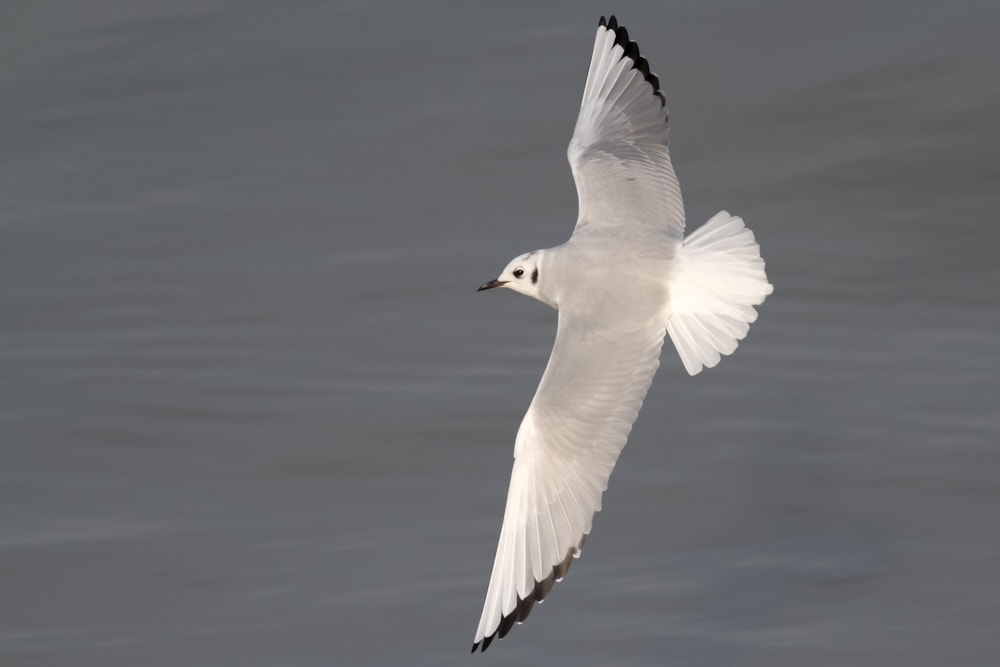 Bonaparte's Gull, Erith, London (Dante Shepherd).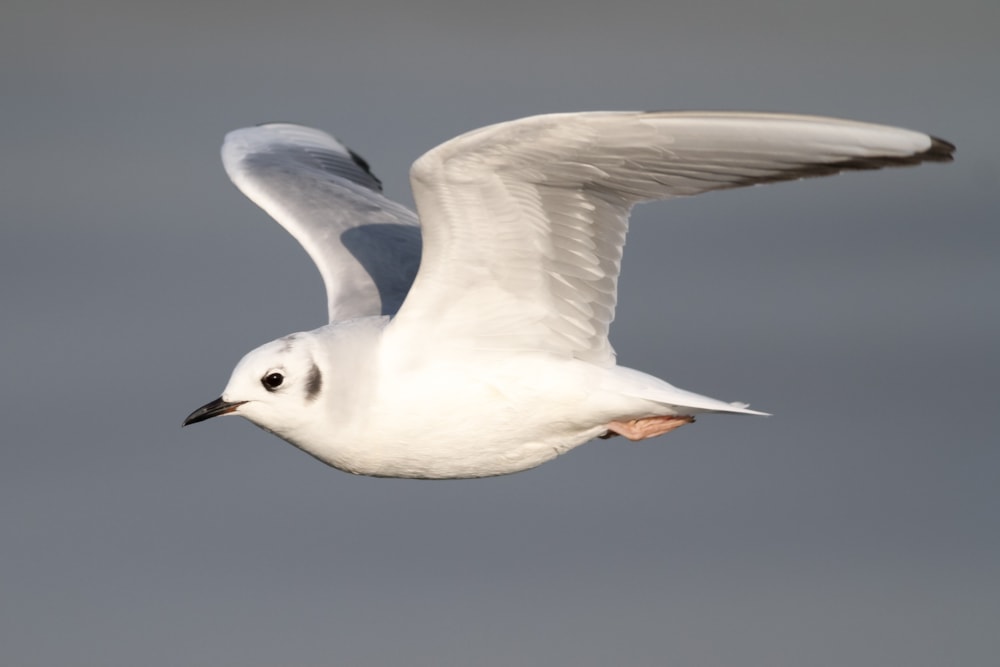 Bonaparte's Gull, Erith, London (Dante Shepherd).
Northumberland's drake Black Scoter remained off Goswick/Cheswick, giving itself up to observers whenever sea conditions were relatively calm. It continues to flirt with Common Scoters whenever the opportunity arises. Hampshire held onto two Ferruginous Ducks, with the juvenile at Bedhampton seen on 17th and the drake noted at Blashford Lakes on 21st. In West Sussex, yellow-ringed drake 'C1' – a bird from the German reintroduction scheme which spent last winter at Dinton Pastures, Berks – was still at Tilgate Forest CP.
Ring-necked Ducks continued to be prominent, with 20 individuals at 15 sites including six across four new locations in Cumbria, Co Donegal, Lothian and Co Mayo. After highlighting the relative absence in comparison of Lesser Scaup a couple of weeks ago, they were like London buses, with not one but three new individuals appearing to support the long-stayers at Blithfield Res, Staffs, and Chew Valley Lake, Somerset, both of which also remained in situ. A drake at Blashford Lakes on 20th was followed by another on Loch Ryan, Dumfries and Galloway, later the same day, though this one had apparently been lurking for up to 12 days prior to confirmation. A third drake at Lough Rea, Co Galway, completed the set.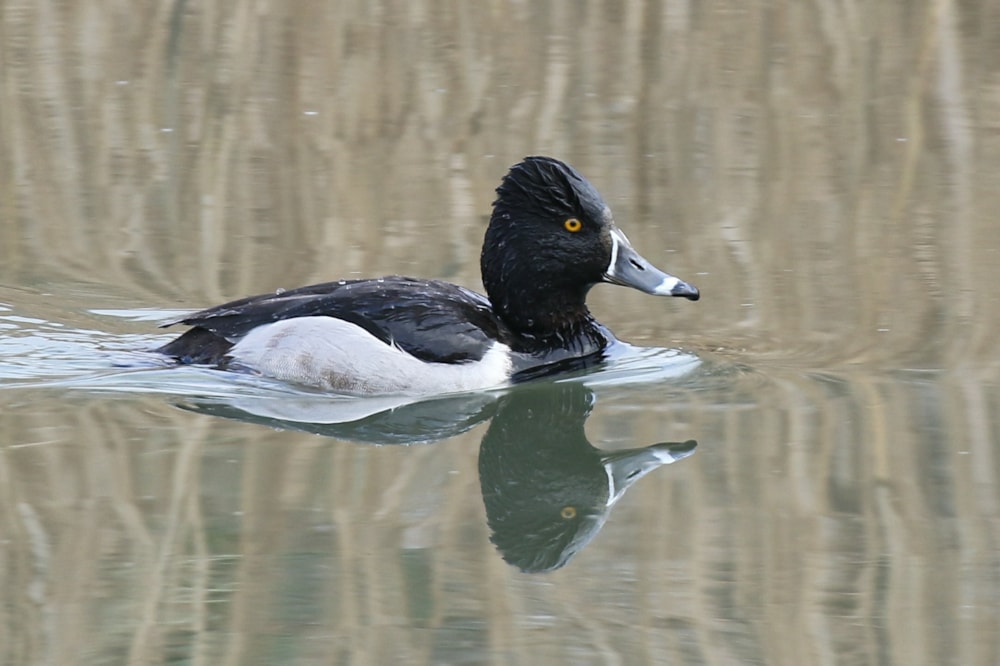 Ring-necked Duck, Radipole Lake RSPB, Dorset (Chris Teague).
Only four of the overwintering American Wigeon put in appearances this week, with drakes at Rutland Water, Leics, Kirkby-on-Bain Pits, Lincs, and on the River Tain, Highland. Grimley, Worcestershire, was the haunt of the only female. Sightings of Surf Scoter declined, with just five individuals recorded at four sites; St Andrews, Fife, was the only location holding more than one individual as two drakes extended their stay off the golf links.
The lone Todd's Canada Goose at Tiree, Argyll, was reported again this week. At Balranald RSPB, on North Uist, the Richardson's Cackling Goose extended its stay by another week. Black Brant were present in Cumbria, Essex, Isle of Wight, Lincs and Suffolk, with another possible (or hybrid) still in Norfolk.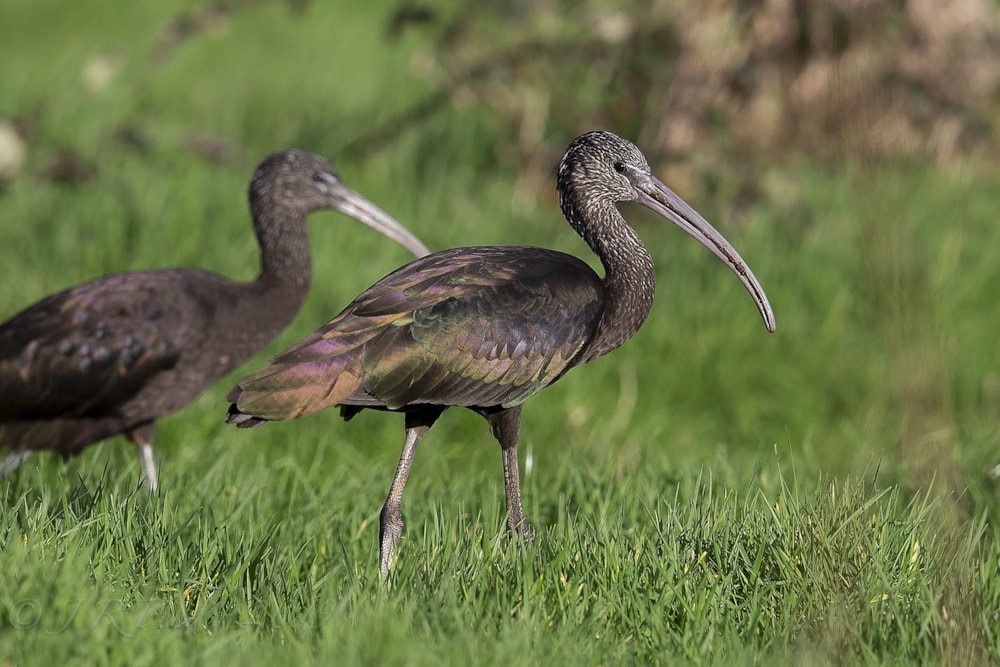 Glossy Ibis, St Marys Isles of Scilly, Britain (Joe Pender).
After their initial charge about the island, the eight Glossy Ibis settled down for the week on St Mary's. Up to 12 remained at White's Marsh, Cork. Singles were reported from a further five locations, with a south-west bias ranging from Cornwall and Devon to Gwent and Co Wexford. The Western Cattle Egret influx showed no signs of abating with counts in Somerset reaching three figures: 110 at Ham Wall RSPB (belatedly reported from 13th) and 105 at Sharpham Park. Elsewhere, 30 were still at Portesham, Dorset, on 16th and smaller numbers were spread out across the south and west as far north as Lancashire. The large Common Crane flock remained on arable land in Cambridgeshire though viewing was difficult. An adult in Dorset and the first-winter at Coldstream, Borders, were popular.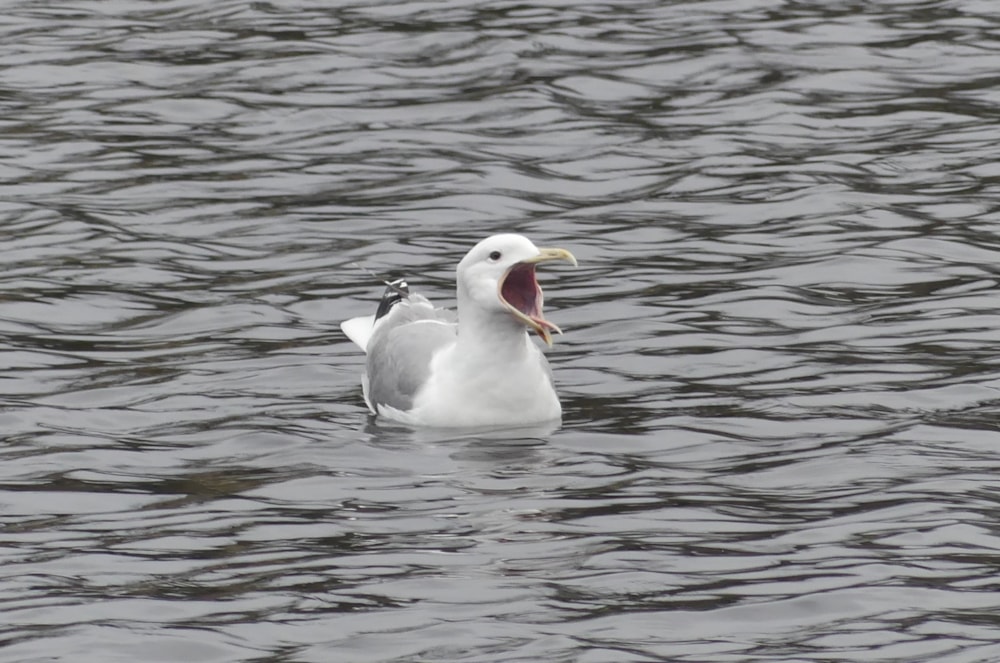 Caspian Gull, Snaresbrook, London (Daniel Gornall).
British Ring-billed Gulls numbered just two this week: the regular adult at Strathclyde Loch, Clyde, and a new adult reported briefly at Southsea, Hampshire, on 17th. Ireland fared only slightly better, with adults in Counties Cork, Kerry and Sligo. Three Kumlien's Gulls made an appearance during the week – an adult roosted at Anglers CP, West Yorks, on 19-20th and a second-winter was noted at Thetford, Norfolk, on 20th. The third was in Ireland, at Black Ball Harbour in Co Cork with the third-winter American Herring Gull on 21st.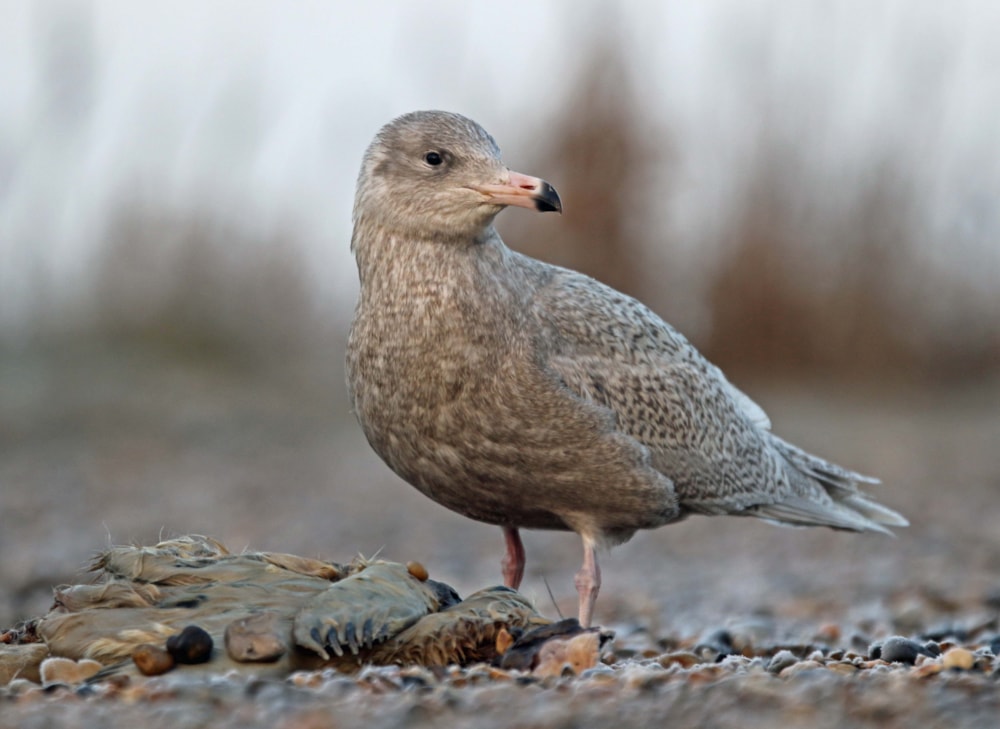 Glaucous Gull, Cley Marshes NWT, Norfolk (Mark Leitch).
Iceland Gulls were again widespread and noted from 30 sites, with several dependable individuals being seen daily. Fairburn Ings RSPB, West Yorks, was the only mainland site with more than a single bird recorded. Glaucous Gulls were marginally more prominent at 35 sites; a small influx on Unst, Shetland, produced at least 15 individuals on 20th, while in Norfolk a juvenile enjoyed tearing up a seal carcass at Cley beach on a daily basis, affording some the opportunity of seeing nature at its bloodiest. Caspian Gulls continued to be exclusive to England and were noted from 41 sites.
Content continues after advertisements
Two of the wintering Lesser Yellowlegs were seen during the week, both in the south-west at Lodmoor RSPB, Dorset, and Devoran, Cornwall. The Spotted Sandpiper was still at Ferrybank, Co Wexford, on 20th and the adult Long-billed Dowitcher remained at Frampton Marsh, Lincs. Cornwall's Temminck's Stint lingered at Chapel Amble until the morning of 21st; it was not recorded after that, so may have moved on.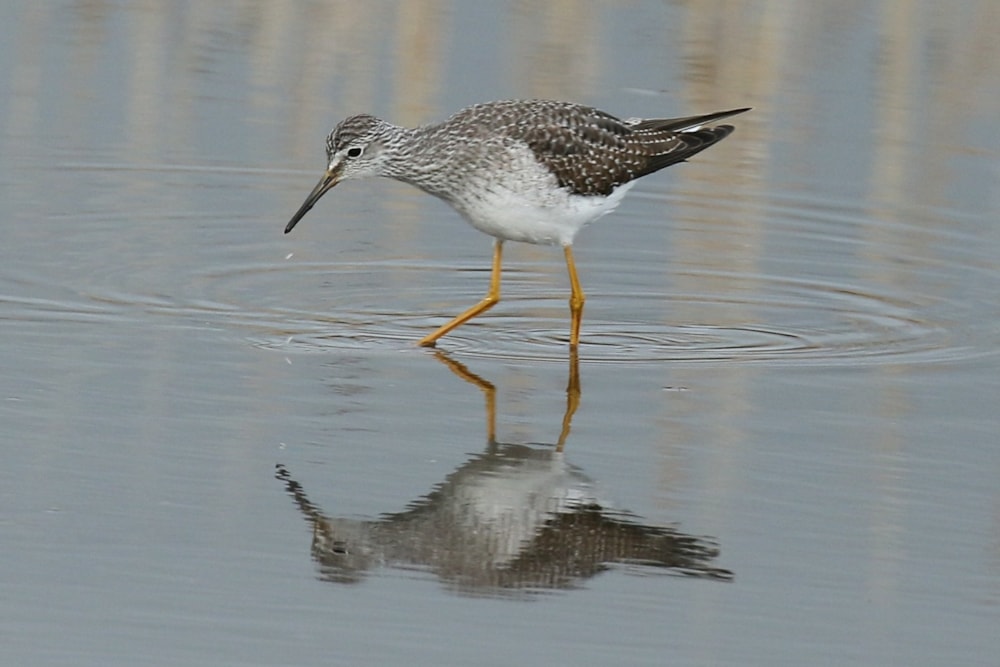 Lesser Yellowlegs, Lodmoor RSPB, Dorset (Chris Teague).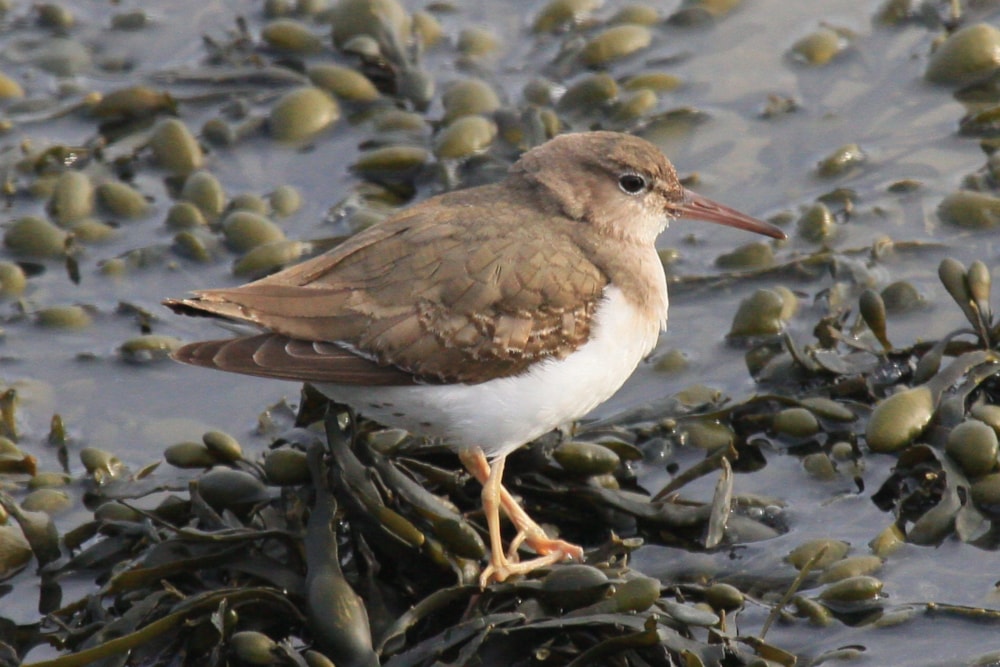 Spotted Sandpiper, Wexford town, Wexford (Cian Cardiff ).
A reported White-tailed Eagle at Farndale, North Yorks, on 18th was not seen again. At least 10 Rough-legged Buzzards remained available during the week; a new individual reported from Nosterfield Quarry, North Yorks, also on 18th would have no doubt proved popular had it stuck around.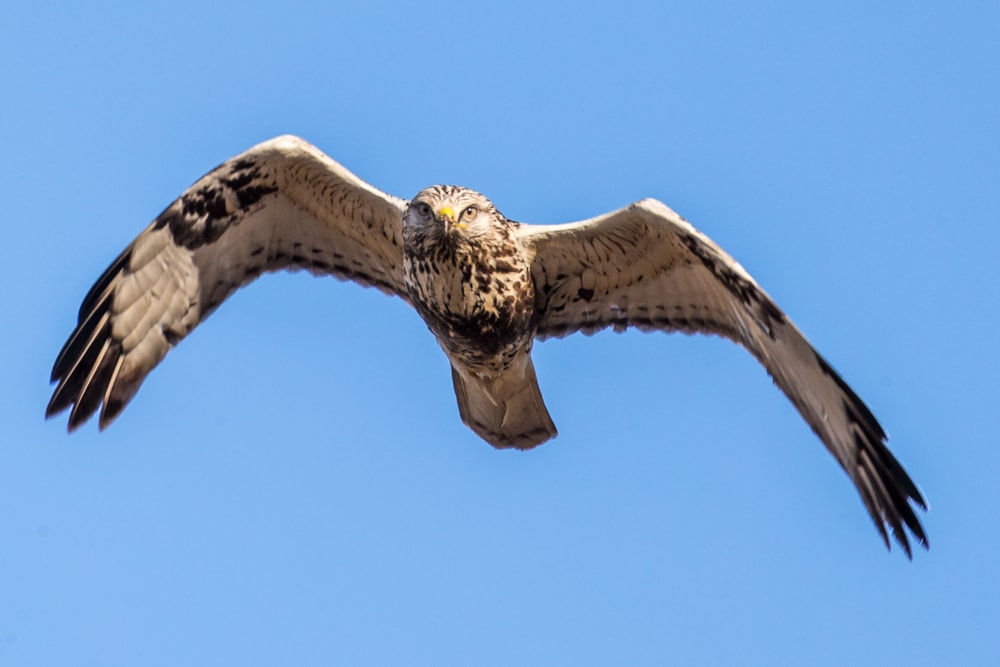 Rough-legged Buzzard, Holme Fen NNR, Holme, Cambridgeshire (Ian Bollen).
Only the Lincolnshire Dusky Warbler at Huttoft Bank remained out of the individuals noted earlier in the month. At least 18 Yellow-browed Warblers had a mainly south-west bias, though the individual at Moseley Heath, Surrey, was clearly winning the popularity contest. Some 13 counties held Siberian Chiffchaffs, as far north as Durham. The Hume's Leaf Warbler at Newhaven, East Sussex, remained faithful to its incongruous wintering site.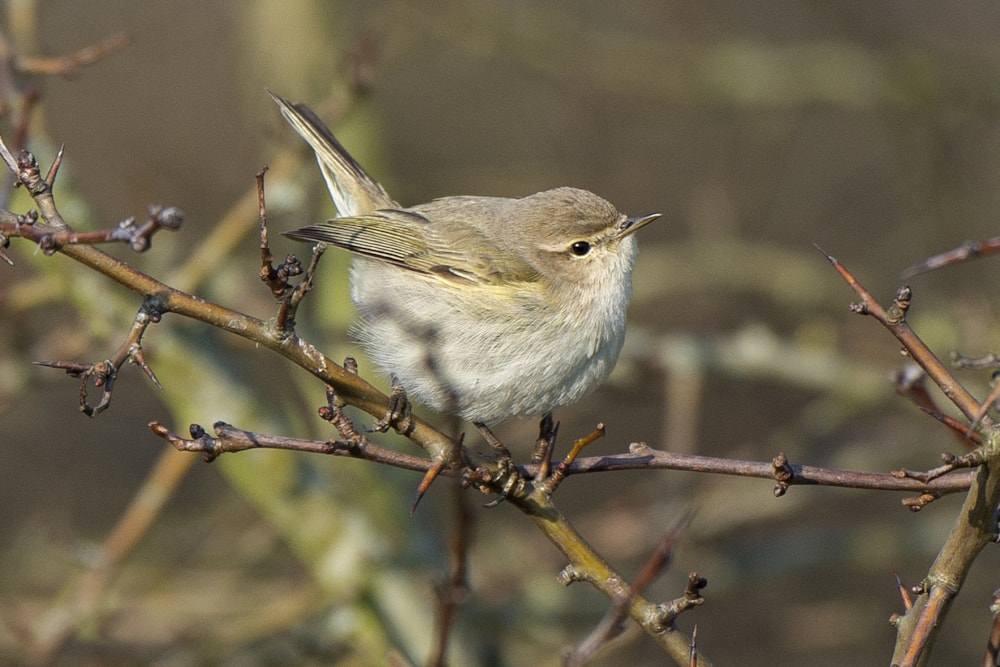 Siberian Chiffchaff, Riverside Park NR, Surrey (James Sellen).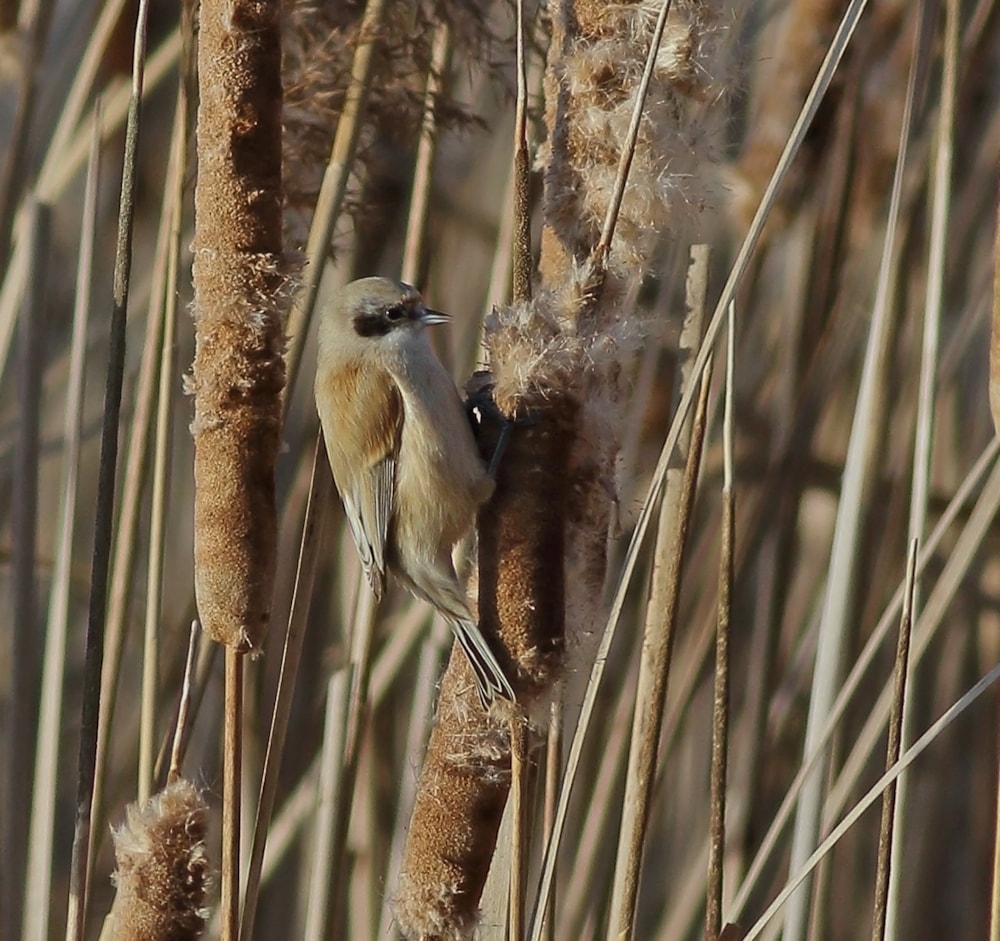 Eurasian Penduline Tit, Grove Ferry NNR, Kent (Stephen Ray).
A Eurasian Penduline Tit photographed from the Feast Hide at Grove Ferry, Kent, on 21st was typically intermittent with its appearances during the day, while nothing further was heard of an unconfirmed individual at Lodmoor RSPB on the same day. Of the three Rosy Starlings on offer this week only the long-staying first-winter in Conwy was regular, with those in Seaford, East Sussex and Scarborough putting in sporadic appearances. Just two Coue's Arctic Redpolls were around and both remained stubbornly north of the wall in Borders and Lothian respectively. Two European Serins were still in bract fields at Gulval, Cornwall, until 20th at least.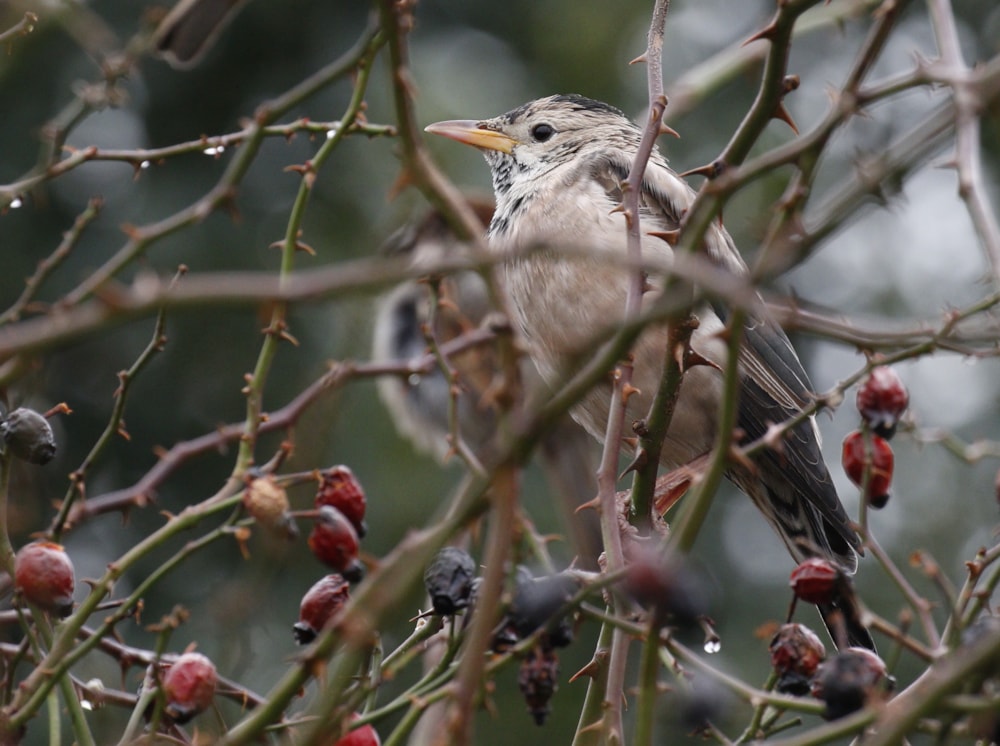 Rosy Starling, Llandudno, Conwy (David Bradshaw).
Western Palearctic
After spending Christmas around the Scilly Isles, the sub-adult American Royal Tern reappeared as predicted some weeks ago. Exactly three weeks to the day of its disappearance from Scilly, up it popped in its winter 'home' of Guernsey. Initially photographed on 18th at L'Ancreese, it was subsequently seen ranging around the island again on Friday and Saturday.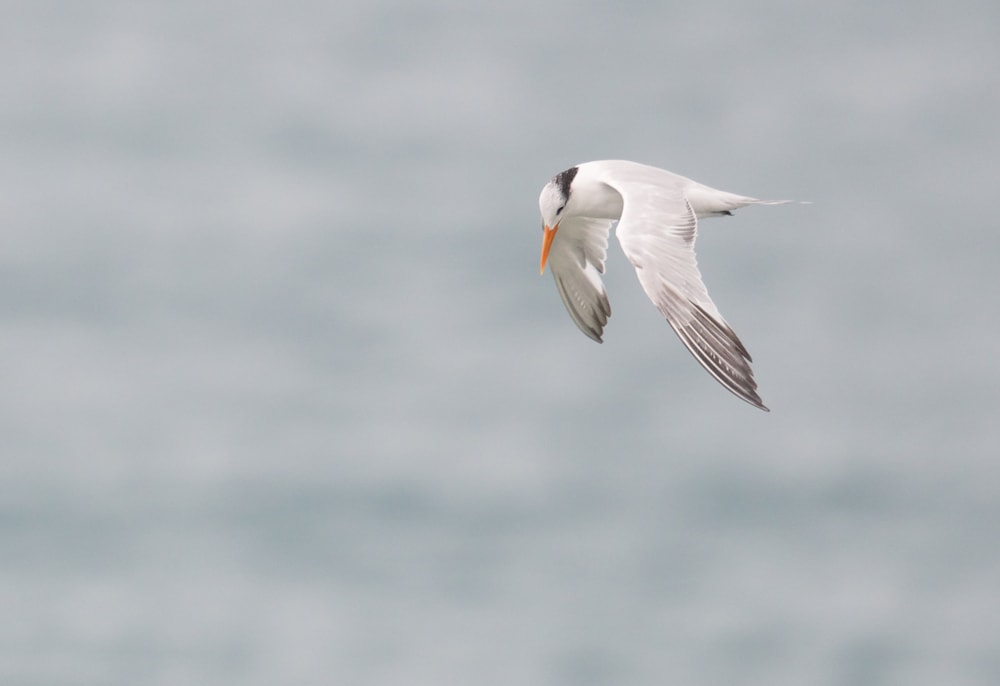 American Royal Tern, L'ancresse Bay, Channel Islands (Karen Jehan).
Elsewhere, a Steller's Eider at Þorvaldsstaðir, Iceland, located on 14th was what you might call a stellar find. The Dutch Nutcracker continued to befriend anyone that came close throughout the week. Fuerteventura's Allen's Gallinule remained in the early part of the week, though more surprising was a mainland Spanish individual at Nerja, Andalucia, from 20th. Back on Fuerteventura, the Dwarf Bittern was still knocking about.
The African Crake was still in Cape Verde near Viveiro Botanic Gardens, Sal, Santa Maria, on 20th. Elsewhere in the Atlantic, Lanzarote weighed in with its first record of Thick-billed Lark at Famara Plains on 17th. In Kuwait, two Indian Rollers were logged.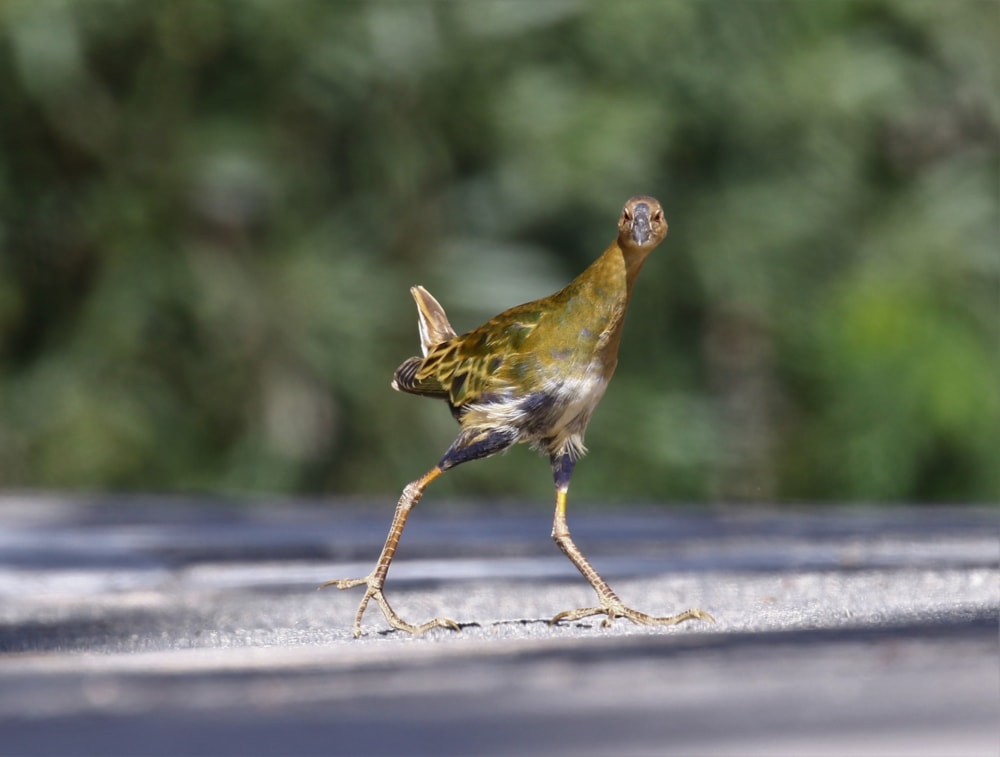 Allen's Gallinule, Costa Calma, Fuerteventura (Ian Wells).
Finishing on a similar 'as you were' theme, many long-stayers remained in situ, namely the Belgian Pygmy Cormorant, Crested Honey Buzzards in Israel, the Pied Crow on Gran Canaria and the Steppe Grey Shrike in Spain. In the same country, news of a long-staying Brown-necked Raven in Murcia emerged on 21st.