After last week's Manchester City reference, the arguable highlight of the past seven days of birding involved a different shade of blue. Indeed, while City were racking up silly figures in the FA Cup final on Saturday, even more astonishing numbers of Red-spotted Bluethroats were appearing on assorted northern and eastern isles: 16 on Fair Isle, Shetland, and 12 (peaking at 14 the following day) on Isle of May, Fife, were among the really eyebrow-raising counts, amid the best 'fall' of this ever-popular scarcity for many years.
Over the weekend at least 25 sites recorded Bluethroats, with a striking north and east bias. Save an in-off bird at Portland, Dorset, all were at coastal sites north of Norfolk, with Scotland – and in particular Shetland – claiming the vast majority, with numbers well into three figures. Other notable counts to those mentioned above included 12 on Out Skerries, Shetland, on 20th and three at both Holy Island and Newbiggin-by-the-Sea, Northumberland, on 18th, while South Nesting and Exnaboe, Shetland, scored duos on 19th, as did Collieston, Girdle Ness, Longhaven and Rattray Head, all in Aberdeens, on the same day. Flamborough Head, East Yorks, also had two, on 17th.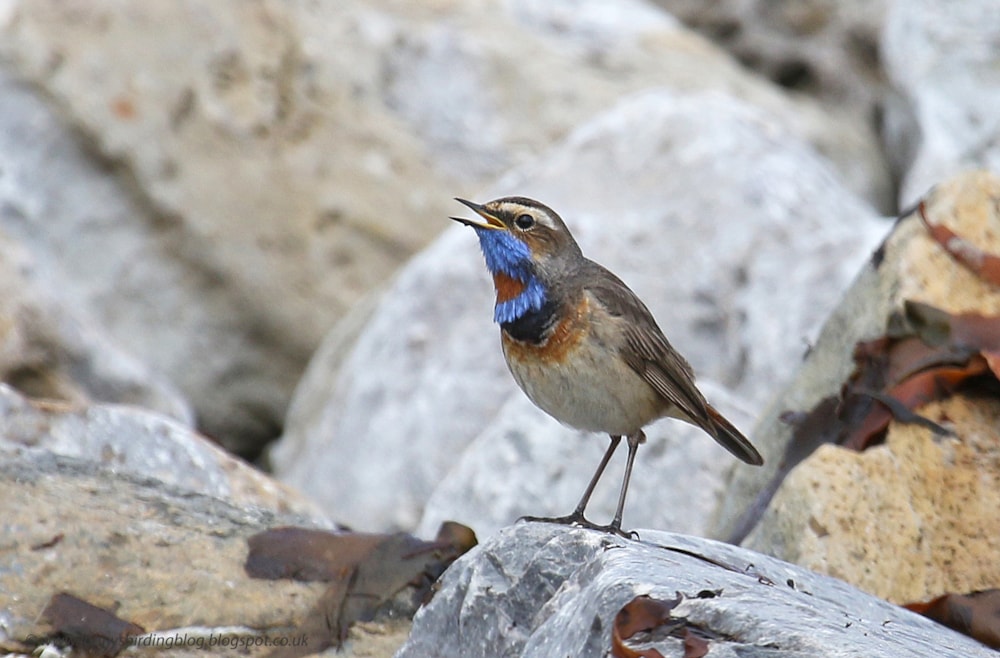 Red-spotted Bluethroat, Holy Island, Northumberland (Jonathan Farooqi).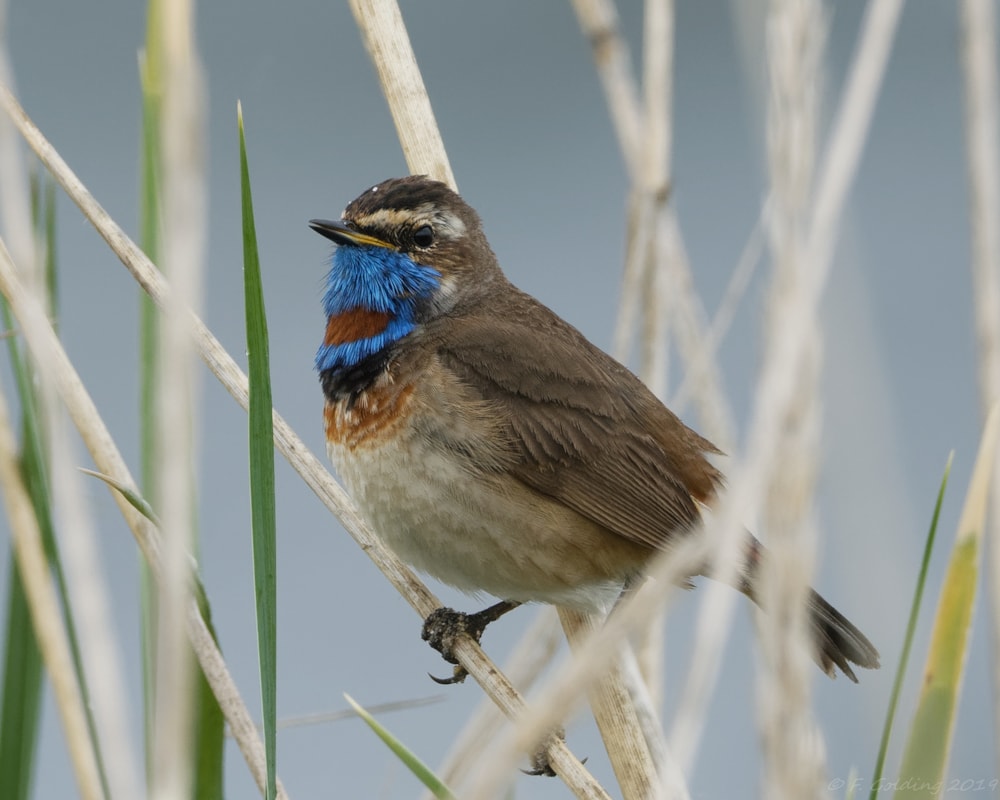 Red-spotted Bluethroat, Barns Ness, Lothian (Frank Golding).
Impressive stuff, though with the long-range forecast for once coming to fruition, such scenes were somewhat anticipated, certainly in the aforementioned north and east. A period of fine weather came to an abrupt end on Friday, combined with high pressure over parts of Scandinavia and easterly winds to boot, and consequently what may prove the best weekend of spring unfolded.
It's ironic, then, that arguably the two finest birds appeared in the west. Indeed, a Eurasian Scops Owl singing in a garden at Mullinavat, Co Kilkenny, on the night of 15th was unsurprisingly well twitched by Irish birders, being only the 16th national record and first for two decades to stay for more than a day. It was last reported on 18th, but may well be lurking somewhere nearby.
Bardsey Island, Gwynedd – a hop, skip and jump across the Irish Sea – was host to a Western Orphean Warbler on 19th. Being trapped and ringed at the observatory meant assignment to Western was swift – the sixth for Britain – though given four of these have occurred since 2012, the fact this individual was a one-day-wonder shouldn't dishearten too many folk.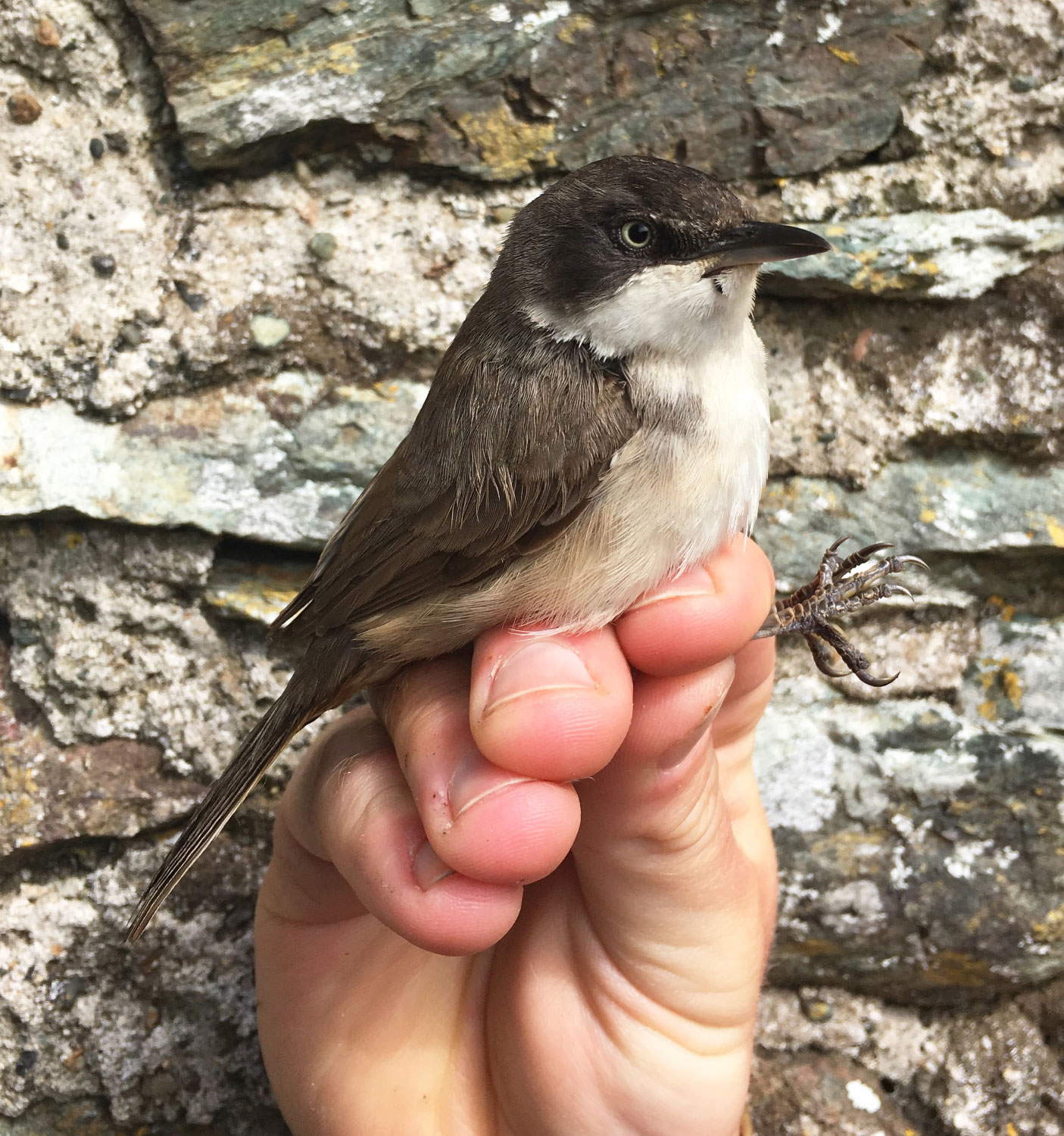 Western Orphean Warbler, Bardsey Island, Gwynedd (Lewis Hooper).
The list of rarities new in on the back of the turn in weather is a long one, and invariably includes some familiar 'beasts from the east'. The first Broad-billed Sandpipers of the year were found, though the locations of Inishbofin, Co Galway, on 17th and Holy Island, Northumberland, were at odds with each other; the former is a particularly significant record so far west and, unsurprisingly, amounts to a county first. A third individual was at Frampton Marsh RSPB, Lincs, on 19-20th.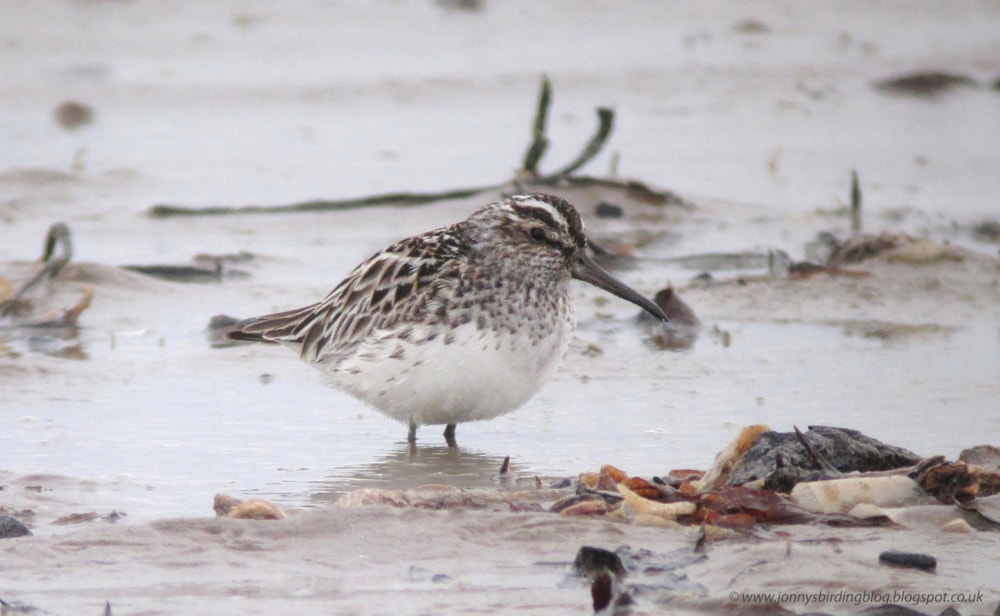 Broad-billed Sandpiper, Holy Island, Northumberland (Jonathan Farooqi).
Three Collared Flycatchers appeared over the weekend – at Papa Westray and Stronsay, Orkney, and Out Skerries, Shetland. The same number of Thrush Nightingales again favoured the Northern Isles, with Shetland gathering all three, on the Isle of Noss on 20th before two the following day, at Quendale and on Out Skerries. A pleasing figure of four Rustic Buntings was logged, though again there's no prizes for guessing where they occurred: one was a Papa Westray on 18-19th, with another at Levenwick, Shetland, for the same period of time, while individuals were also at Scatness, Shetland, on 20th and Fair Isle on 21st.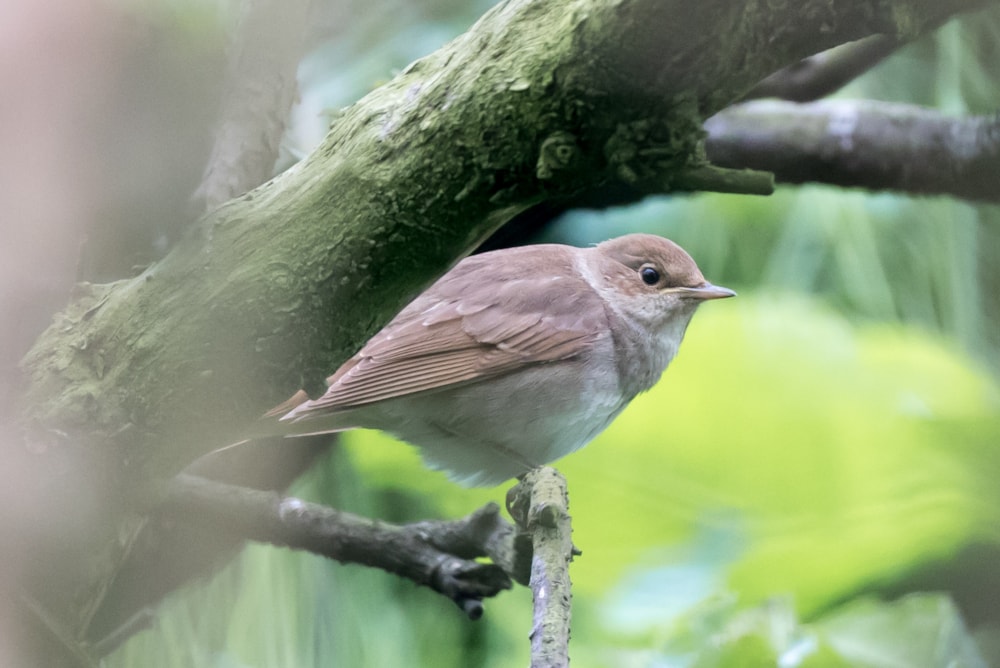 Thrush Nightingale, Quendale, Mainland, Britain (Mick Kemp).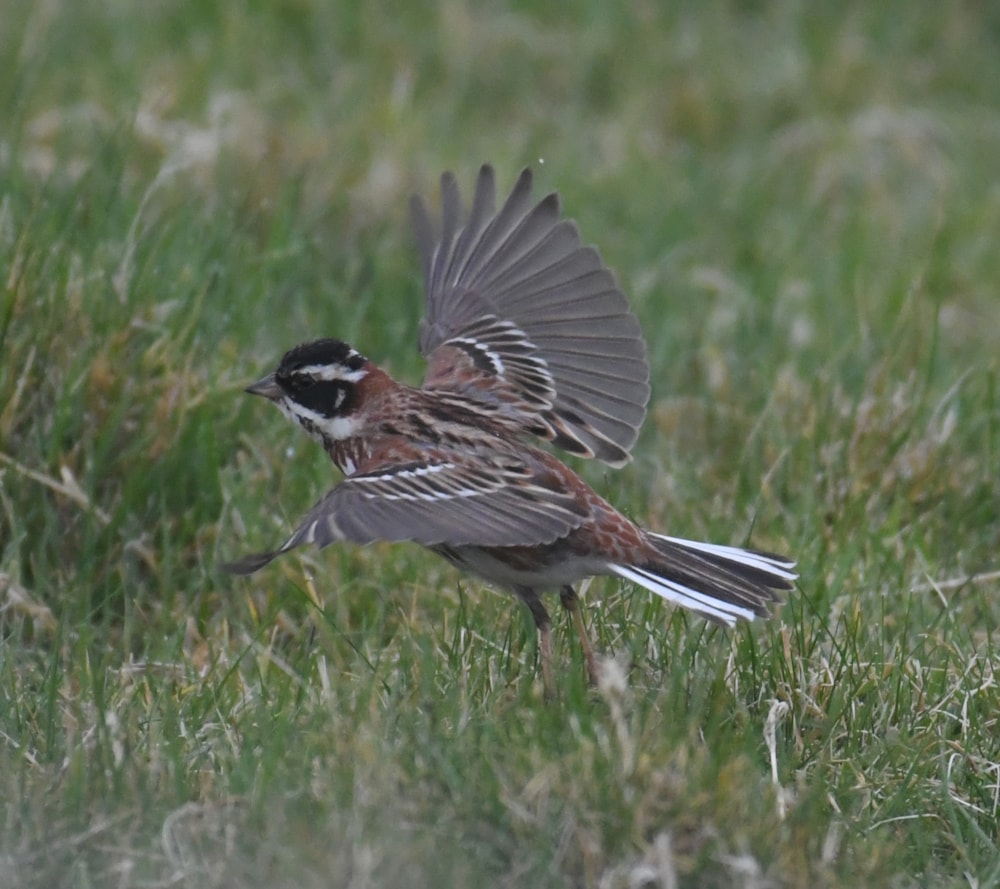 Rustic Bunting, Papa Westray, Orkney (Jonathan Ford).
At the other end of our isles, in Kent, a tidy Lesser Grey Shrike was found on the Isle of Grain, at Cooling Marshes, on 19th. It later flew to Northward Hill RSPB, where it remained frustratingly distant for the rest of its one-day-only appearance. Also in the 'Garden of England', a Tawny Pipit on 21st proved equally hard connect with, this being a fleeting visitor to the golf course in Kingsgate.
In the south-west of the same county a Whiskered Tern – a Kentish 12th – proved popular at Dungeness RSPB on 20th. Like the only other two of its kind to have appeared in Kent during the past decade, it stayed just a day. One good tern deserves another of course, and fittingly another Whiskered was at Tacumshin, Co Wexford, on 18th. A Gull-billed Tern as far west as Tiree, Argyll, was a surprise when it pitched up at Loch a' Phuill on 17th. Unlike so many of the birds discussed so far, this creature actually stayed put for a while, and was still about on 20th.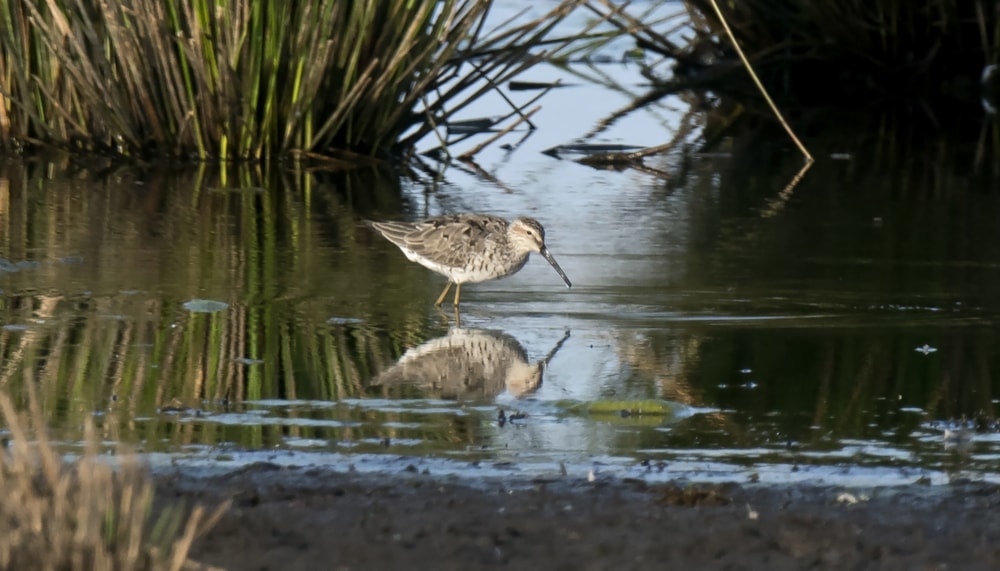 Stilt Sandpiper, Lunt Meadows NR, Lancashire (Steve Young).
Ahead of many of the eastern arrivals was a neat quartet of rare Nearctic waders. A Spotted Sandpiper rocking its summer bod was at Langton Herring, Dorset, on 17th, while a Stilt Sandpiper at Lunt Meadows NR, Lancs, arrived on the same day and was still about on 21st. A Lesser Yellowlegs on Fair Isle on 18-19th completed the line-up, but a Buff-breasted Sandpiper at Esha Ness, Shetland – a classic autumn site for this scarcity – on 16th is also well worthy of mention.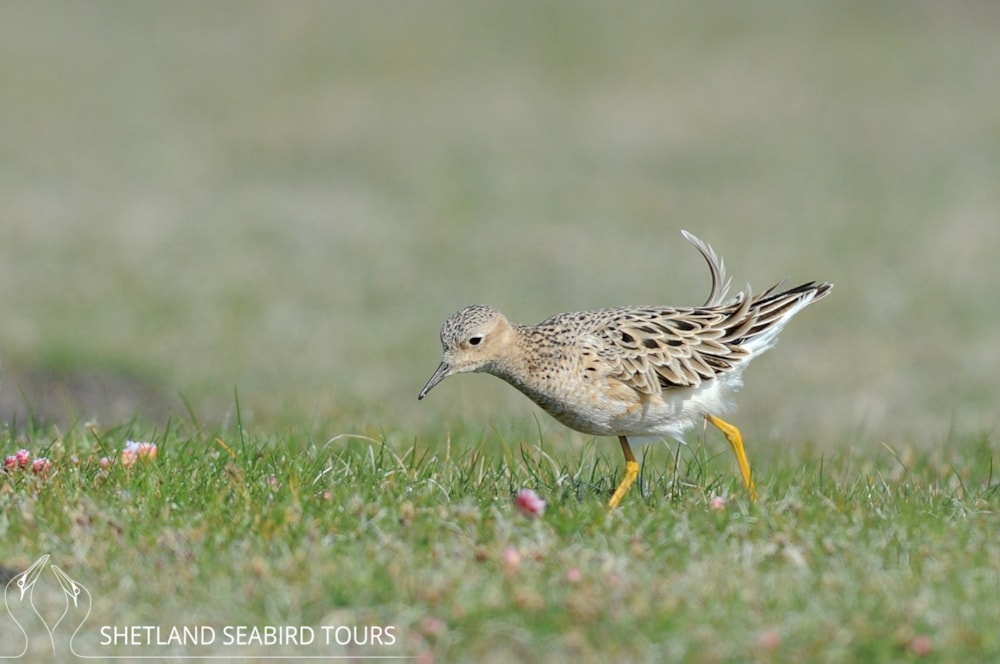 Buff-breasted Sandpiper, Esha Ness, Mainland, Shetland (Rebecca Nason).
Even the scantily rewarded inland grafters were satisfied in some way or another over the weekend. A Great Reed Warbler at Crossness was rather surprisingly a first for the London area when it was discovered on 18th. It was still being loud and proud until the morning of 20th, but since then there's been no sign. Down in West Sussex, a Black Stork was photographed flying around the Knepp Estate on Saturday – not the first time this species has been drawn into the famous rewilding site, of course home to a White Stork reintroduction scheme. Presumably the same individual was seen to the west of Black Down NT on 21st, heading north-west and seemingly into Hampshire.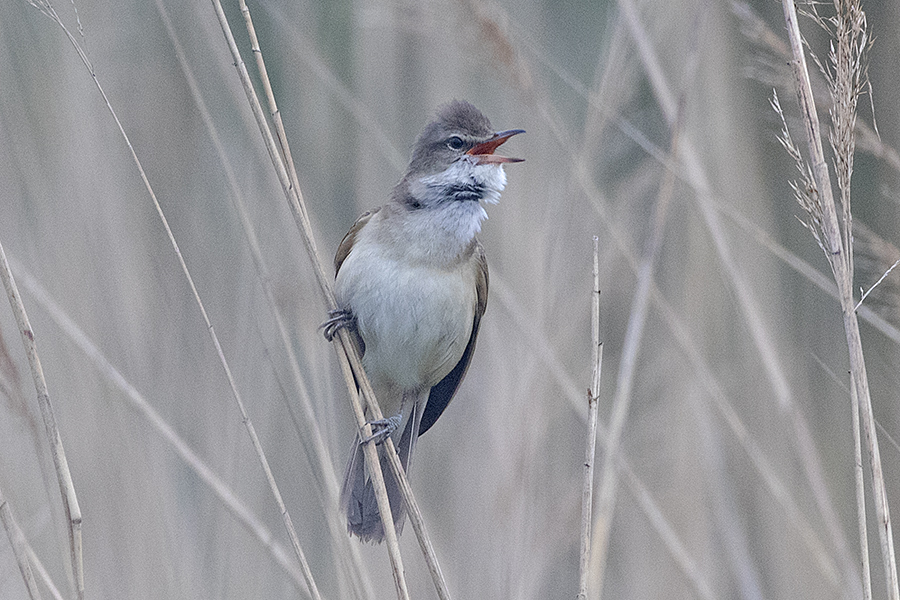 Great Reed Warbler, Crossness, London (Andrew Moon).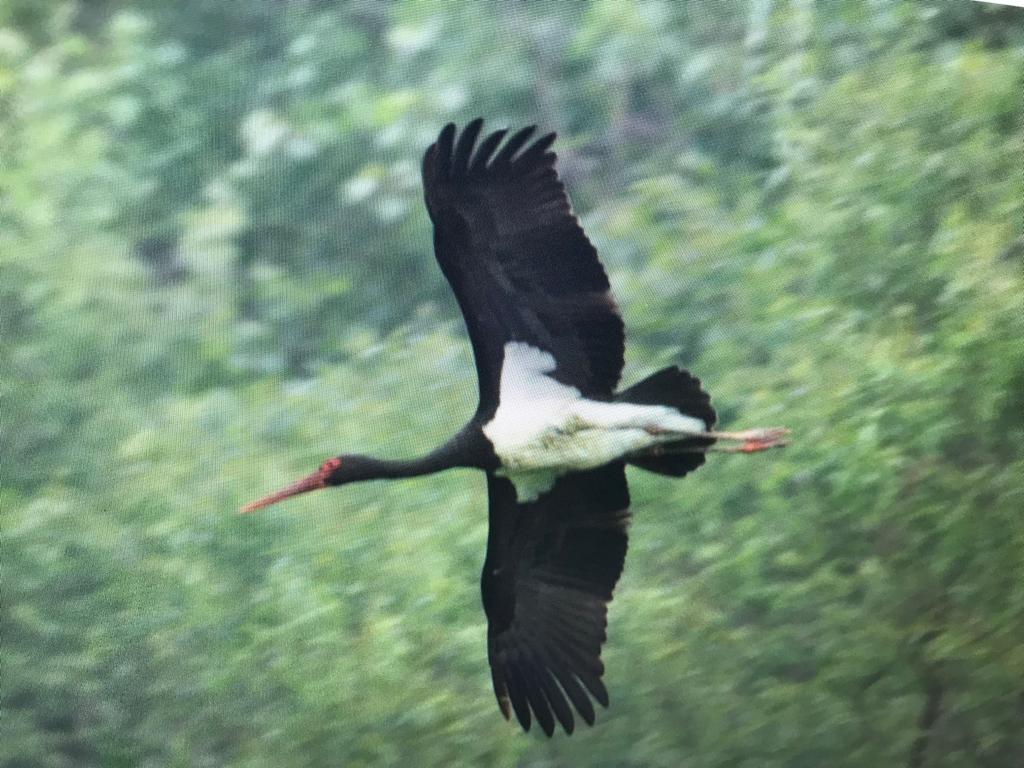 Black Stork, Knepp Estate, West Sussex (Andy Leslie).
Other newbies during the week included two Iberian Chiffchaffs (including an impressive Highland record), along with four Eastern Subalpine and two Western Subalpine Warblers, while a new Suffolk Savi's Warbler was at Trimley Marshes SWT on 16th only. Completing the cast of new rarities, a Black-headed Wagtail was at Housel Bay, Cornwall, on 19th, while a Squacco Heron was seen briefly at Tacumshin on 21st.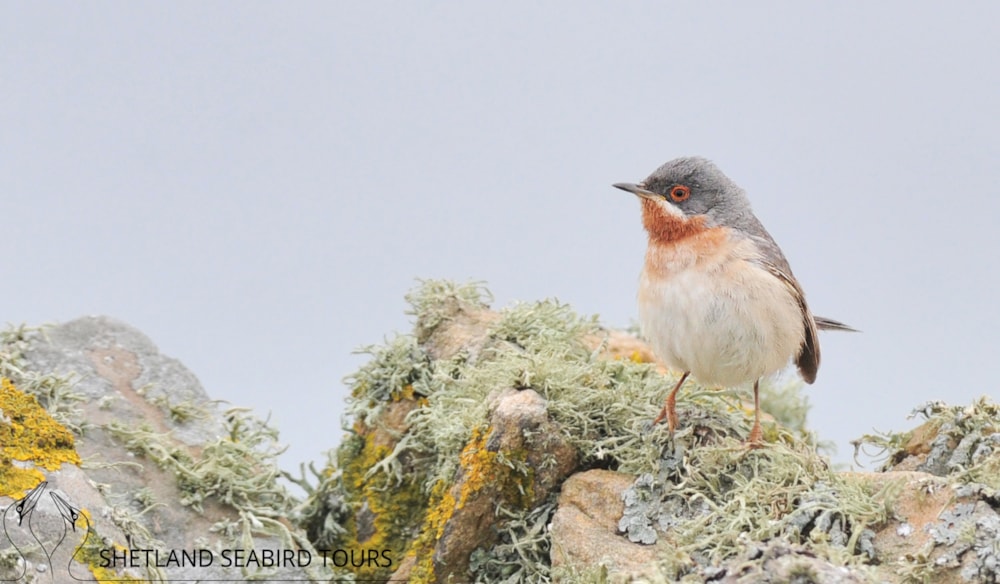 Eastern Subalpine Warbler, Isle of Noss, Shetland (Rebecca Nason).
Content continues after advertisements

Black-headed Wagtail, Housel Bay, Cornwall (Michael McKee).
Familiar ducks included the Baikal Teal again reported daily at March Farmers, Cambs, from 18th after vanishing last week. At Musselburgh, Lothian, the drake American White-winged Scoter continued to be seen up to 21st. The handsome Scottish trio of American Black Duck, Blue-winged Teal and King Eider were all present and correct during the week. The Ferruginous Duck was seen a couple of times at Wintersett Reservoir, West Yorkshire. Ring-necked Duck were at five sites, while a Lesser Scaup visited St Abbs Head, Borders, on 18th.
Back at Wintersett Reservoir, the Great Reed Warbler lingered throughout. Also still loitering from the previous week were both Savi's Warblers at Carlton Marshes and Minsmere RSPB, Suffolk, as well as the Iberian Chiffchaff in Tipperty, Aberdeenshire.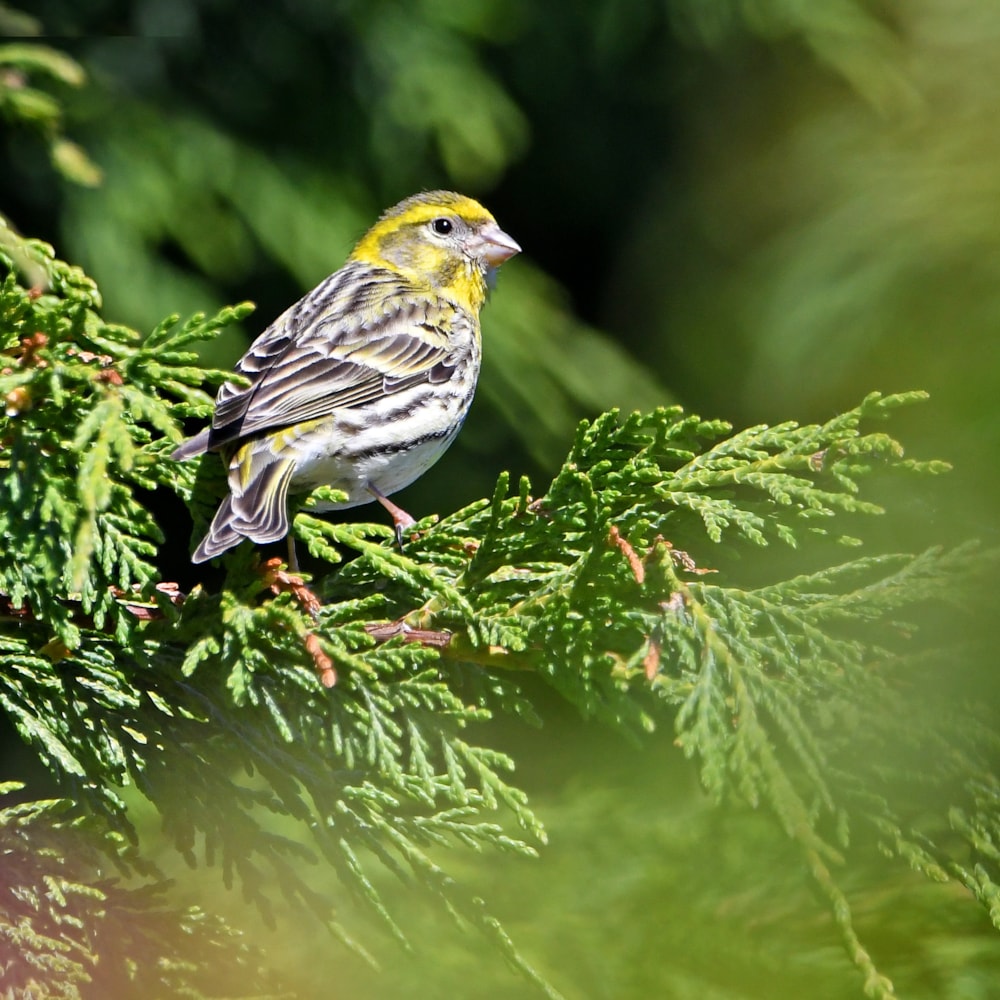 European Serin, Littlestone-on-Sea, Kent (Neil Loverock).
Given the plentiful rarity fat to chew on, the scarcity roll-call was unsurprisingly lengthy over the seven days and, in answer to a famous question once posed by Craig David, yes, I will try to fill you in. On 19th a Greenish Warbler was at Blakeney Point, Norfolk, with Bass Point, Cornwall, hosting a Dusky Warbler on the same day. A commendable seven Icterine Warblers were recorded, though only two – on Holy Island and North Ronaldsay, Orkney – were away from Shetland. The same number of Marsh Warblers was a low count, though perhaps it's still a bit early for this species. A Siberian Chiffchaff was on the Isle of Man on 21st.
Red-breasted Flycatchers graced Bempton Cliffs RSPB, East Yorks, Isle of May and Out Skerries, while Fair Isle, Holy Island and Skomer, Pembs, all scored Ortolan Buntings. There were singles of both Citrine Wagtail and Great Grey Shrike.
Remaining in the shrike department, four Woodchats were seen – in Cornwall, Orkney, Scilly and Co Waterford. Twelve Red-backed Shrikes was a reasonable haul, with five arrivals on 19th respectable enough, but one wonders how many would have appeared in similar conditions in years gone by. There were plentiful Common Rosefinch appearances, typically concentrated on the Northern Isles, with an impressive seven on Out Skerries and a Norwegian-ringed male controlled at Virkie, Shetland.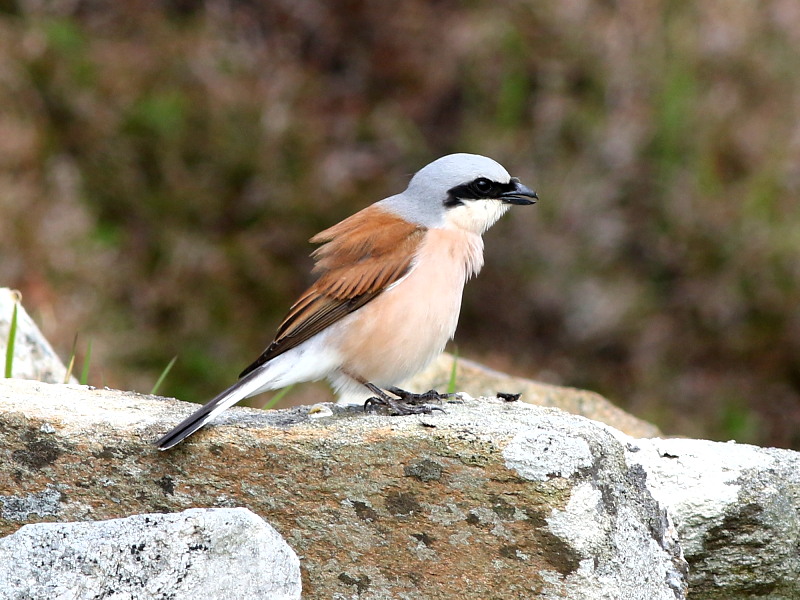 Red-backed Shrike, Burrafirth, Unst, Shetland (David Cooper).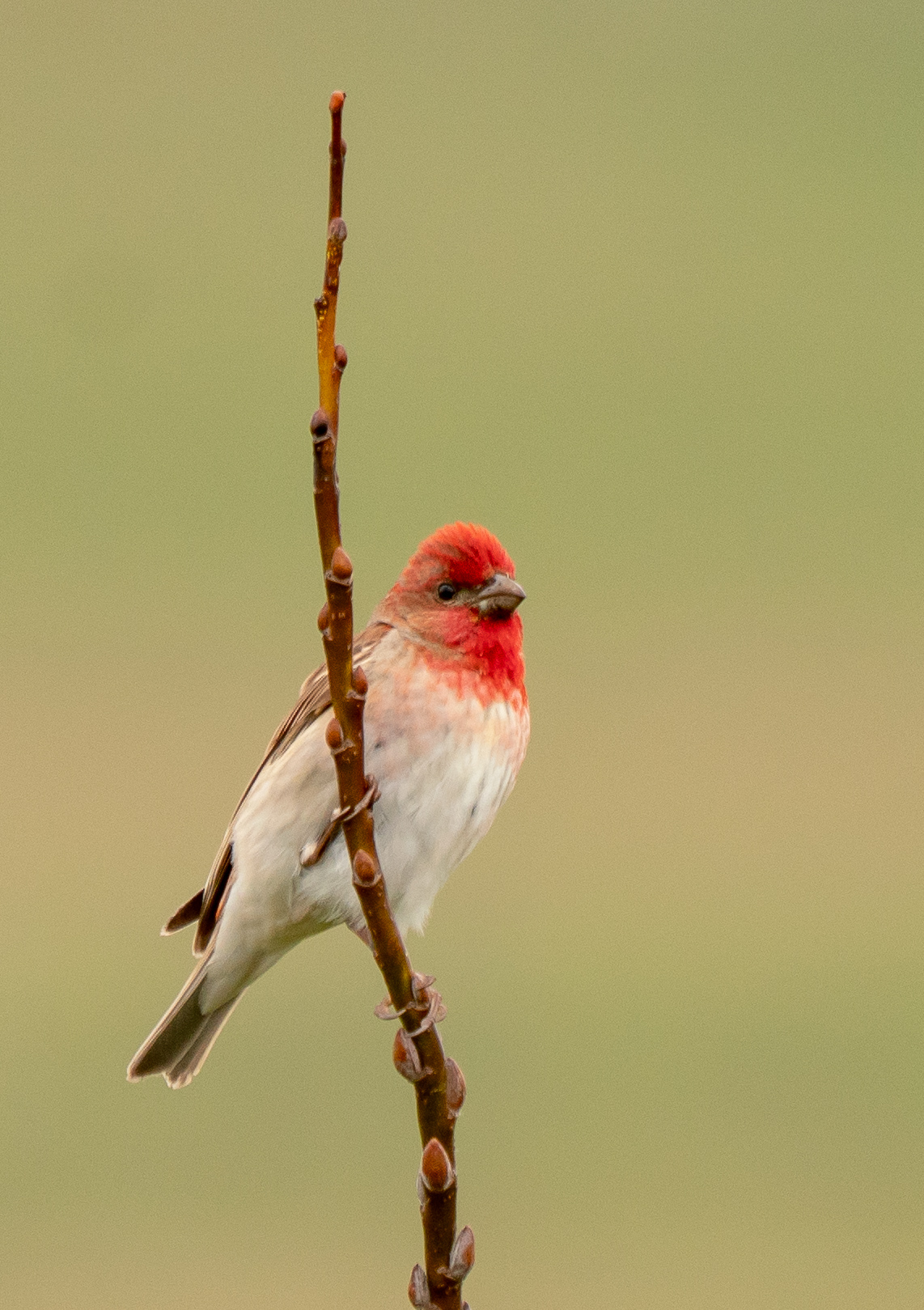 Common Rosefinch, Eswick, Mainland, Shetland (Helen Perry).
A decent number of Golden Orioles was reported too, from a notable variety of locations as dissimilar as Brevig, Barra, and Richmond Park, London. Elsewhere, there were seven Eurasian Hoopoes, 10 European Bee-eaters, six Wrynecks two European Serins, three Alpine Swifts and four Red-rumped Swallows.
Six sites were visited by White-winged Terns, impressively including four inland individuals. Three were together at Exminster Marshes RSPB, Devon, on 20th. Roseate Terns began to appear in the south too, with Chew Valley Lake, Somerset, Dungeness RSPB, Kent, and Minsmere RSPB, Suffolk, all bagging individuals during the week. In Co Kerry, a Ring-billed Gull was at Blennerville on 16th.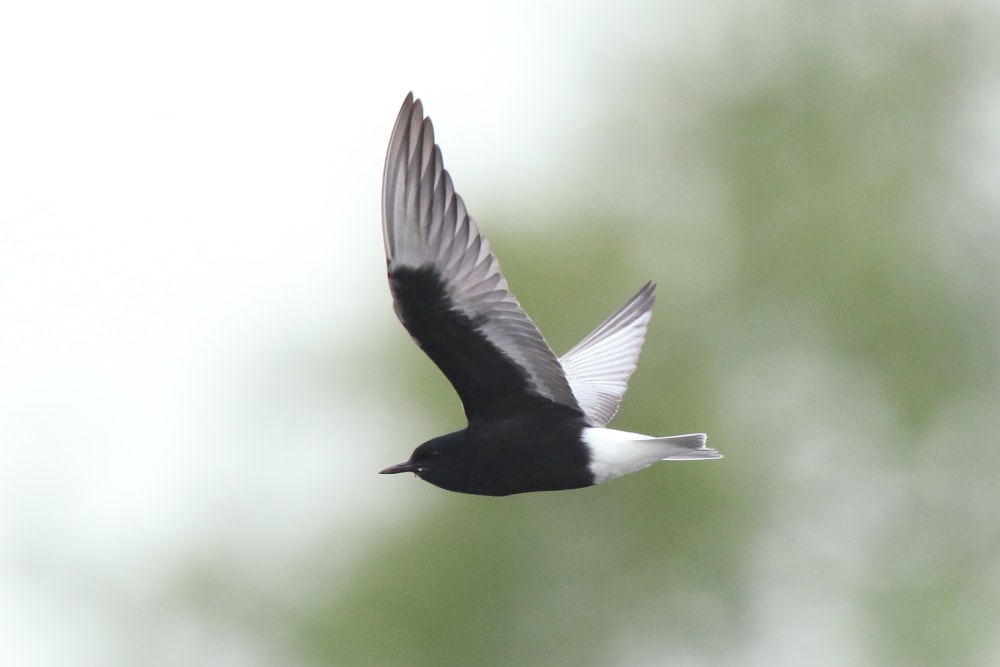 White-winged Tern, Slimbridge WWT, Gloucestershire (Andrew Jordan).
Black-winged Stilt reports remained low. Indeed, the pair that arrived at Pulborough Brooks RSPB, West Sussex, on the morning of 21st could conceivably be the same duo last seen in Bucks on 14th, perhaps roving around for a suitable site to set up shop. On the other hand, Temminck's Stint passage peaked with a healthy 24 sites recording the species. In Norfolk, a male Kentish Plover was well twitched throughout its one-day visit to Breydon Water RSPB on 19th, hot on the heels of another fleeting bird, at South Huish Marsh, Devon, on 17th.
Glossy Ibises and Purple Heron were both at seven localities. In regard to the latter, one at Balnabadoch, Barra, was a superb find. A handful each of Black Kite and Montagu's Harriers were recorded, with an increase in European Honey Buzzard observations – 14 in total. Curiously, there was a western bias to the four new Red-footed Falcons, with two in Co Wexford and a confiding young male entertaining birders on St Mary's, Scilly.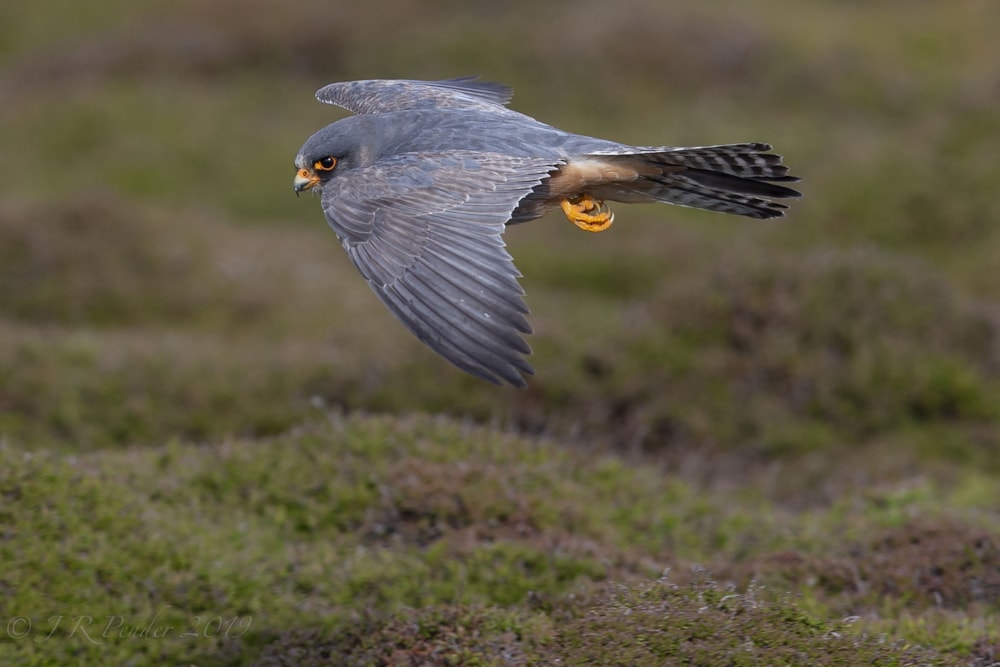 Red-footed Falcon, St. Mary's, Isles of Scilly (Joe Pender).
Western Palearctic
Scandinavia continued to dominate the Western Palearctic news, with a fantastic spread of rarities. A fine first for Sweden came in the form of a gorgeous male Cinereous Bunting (of the yellower subspecies semenowi) in Gotland from 17-19th and the continuing Grey-headed Lapwing last seen on 19th. It was a fine week for the nation, with the Stejneger's Scoter – recently recommended for elevation to species level by the IOC – still in place at Hörnefors and the returning drake American White-winged Scoter back at Svenska Högarna. As if that wasn't enough a Mourning Dove just north of Ottenby, Öland, was the second Swedish occurrence and, perhaps unsurprisingly, has been identified from photos as the same bird that stopped briefly on North Ronaldsay at the end of April.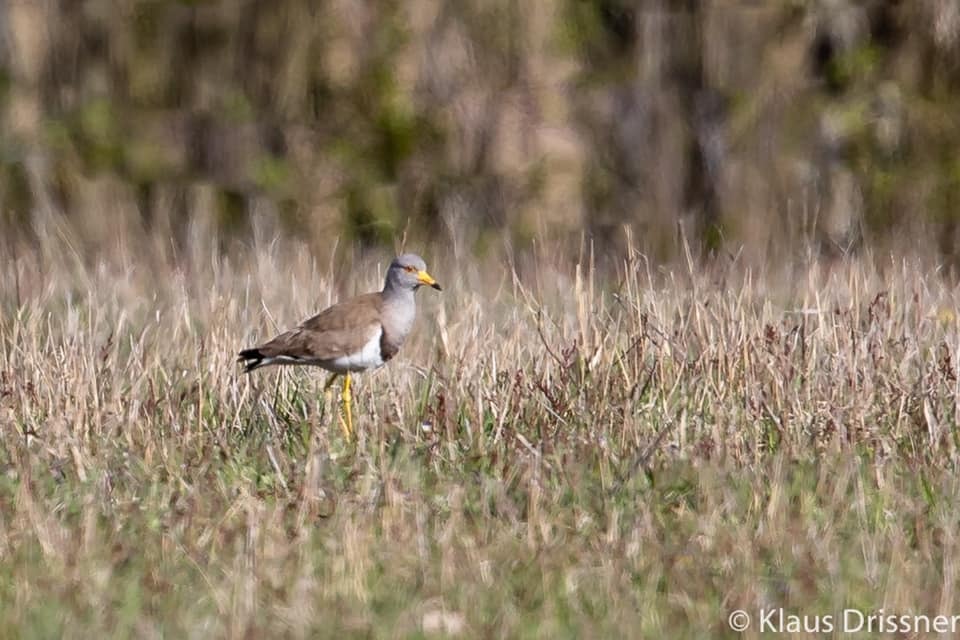 Grey-headed Lapwing, Väse, Värmlands län (Klaus Drissner).
Not to be left out, Denmark also bagged a first when a Spanish Sparrow appeared at Skagen on 15th. Both Norway and Sweden were treated to flyovers from the wandering Cinereous Vulture, but bigger news concerned an eye-catching Pallas's Reed Bunting at Rönnskär in Finland – another national first, no less.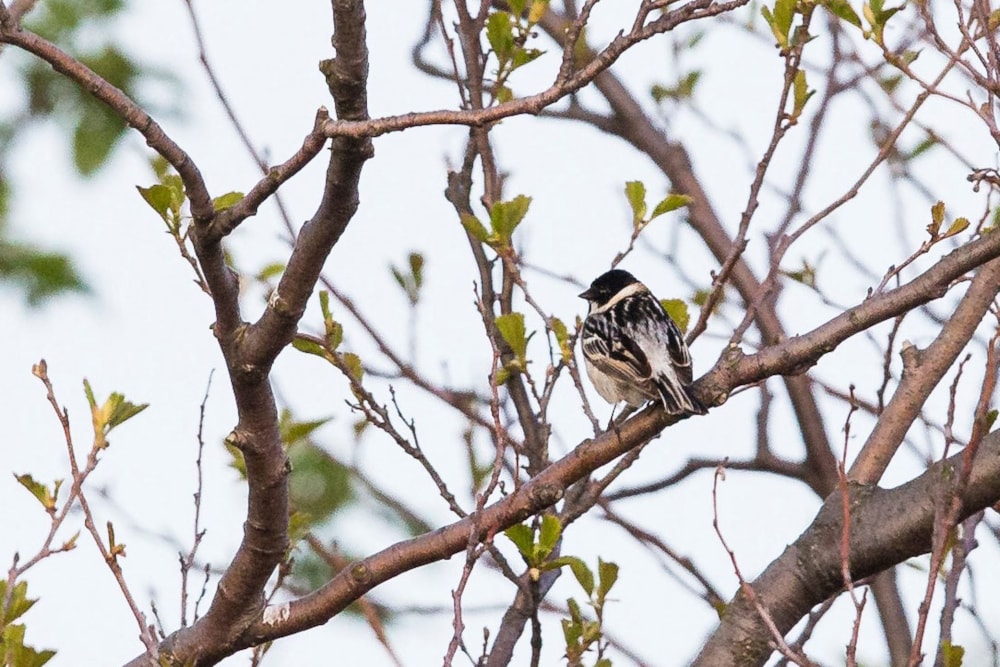 Pallas's Reed Bunting, Rönnskär, Uusimaa (Mika Bruun).
What's better than a flyover Cinereous Vulture? Well, one sitting in a field next to a Griffon Vulture probably is, and this was the remarkable scene at Hees, Belgium. So close yet so far … also tantalisingly nearby was another Black-winged Kite, in West Flanders in the same country, along with the predictable pair of Nutcracker and Pygmy Cormorant, both continuing their long stays in The Netherlands and Belgium respectively. The former nation also hosted a Greater Sand Plover, at Maasvlakte, from 20th.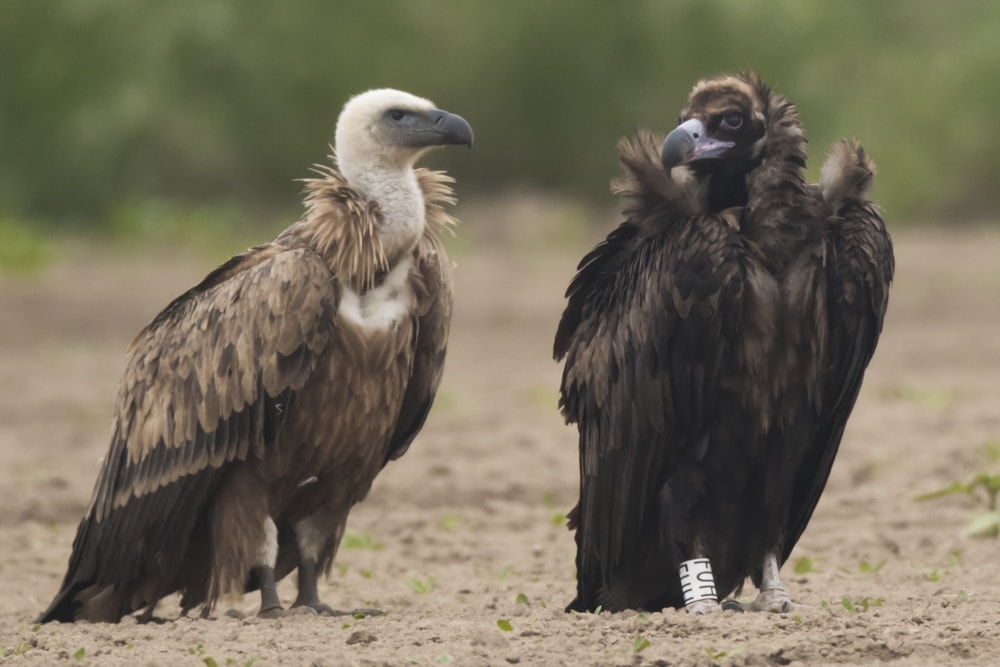 Cinereous Vulture, Hees, Limburg (Christian Vandeputte).
Icelandic rarities of Green Sandpiper and Sedge Warbler were perhaps a bit niche for most British birders, but news of the adult Black-browed Albatross being photographed from a survey plane in the German North Sea on 15th likely pricked a few more ears. In France, the Sociable Lapwing remained at Onnaing, while Spain boasted Brown-necked Raven and Elegant Tern on the mainland, and a Greater Hoopoe-Lark on Menorca.
Finally, a shout out to Poland for an impressive few records. A Falcated Duck – with the usual unknown origin caveat – was at Zaborze on 20th, an immature Steppe Eagle was photographed at Chełm on 19th and a Booted Warbler was a heavenly discovery at Hel on 20th.