The discovery of a gorgeous male Pine Bunting at Chamber's Wall, Kent, helped kick some life into what was otherwise another largely static week. Found on 17th, diligent searching produced another brief view the next morning, but another look on 18th produced nothing.
Seen as it harrassed Snow Buntings at Holborn Head, the relocation of the first-winter male Taiga Merlin on 18th provided another of the week's headlines. Having finished hunting, it bolted east and wasn't seen again, but the sighting might enthuse more birders to put in some effort into refinding the bird, which is surely patrolling the nearby area.
Having now reconciled its erratic appearances from last year, the female American Horned Lark continued to show nicely at Staines Reservoir, Surrey, throughout the week. In the Outer Hebrides, the candidate Holboell's Red-necked Grebe (of the subspecies holboellii) lingered off the ferry terminal at Aird Mhor, Barra, to 20th, with the Pied-billed Grebe at Loch of Spiggie, Shetland, in place to at least 18th. The first-winter male Eurasian Penduline Tit was at Plock Court, Longford, Glos, until at least 19th.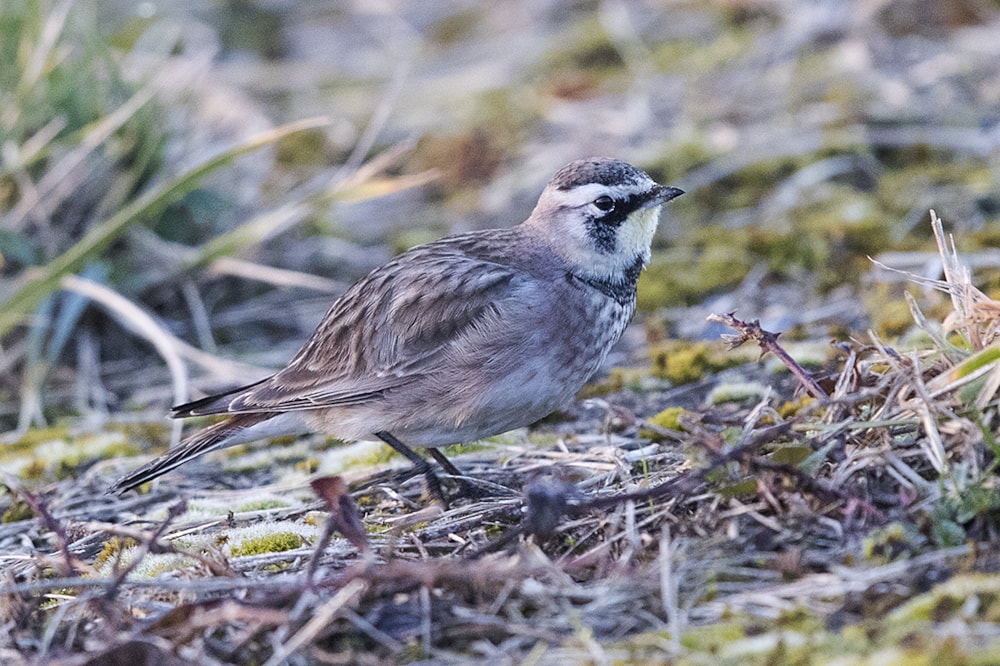 American Horned Lark, Staines Reservoirs, Surrey (Andrew Moon).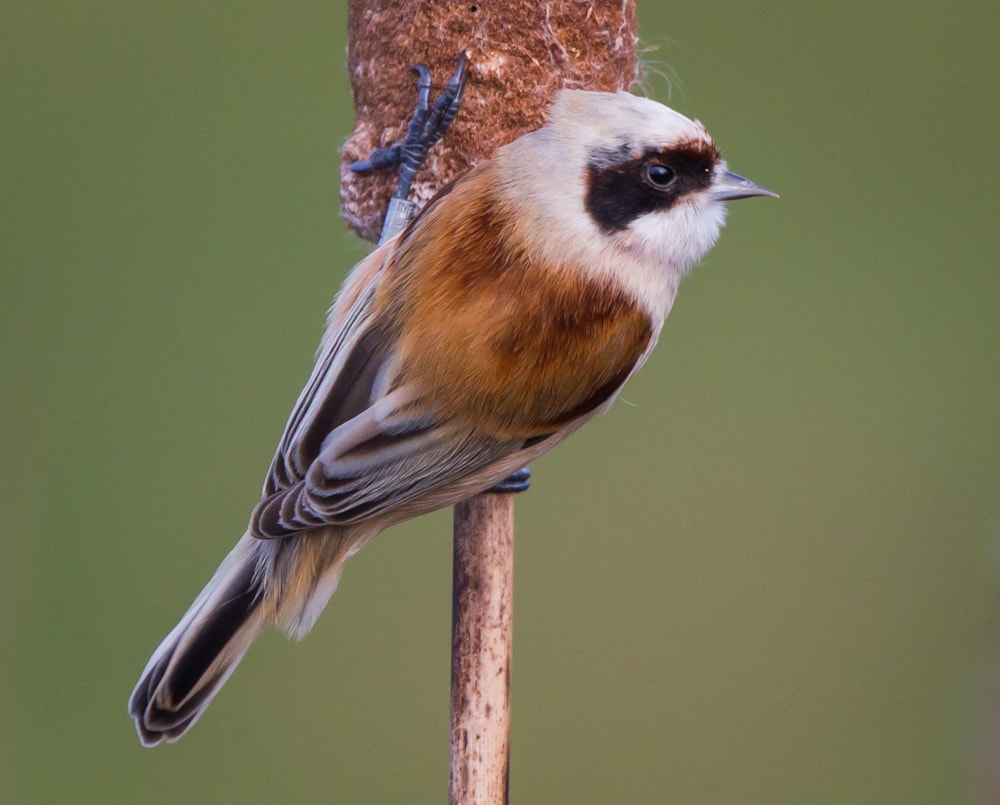 Eurasian Penduline Tit, Longford, Gloucestershire (Peter Garrity).
A White-billed Diver off Mousehole, Cornwall, from 16-20th caused quite a stir locally, and was joined by Mount's Bay's adult Pacific Diver from 16-19th, providing a rare opportunity to easily rack up all five of the world's divers in a single outing. The Shetland White-billed Diver was seen between Mousa and Sandsayre on 18th; another was off North Ronaldsay, Orkney, on the same date, while the Co Cork Pacific Diver was off Crookhaven on 17th. A white-morph Gyr Falcon graced Annagh Marsh then Termoncarragh Lough, Co Mayo, on 20th. Wintering adult male Rough-legged Buzzards at Haddiscoe Island, Norfolk, and Thorney Toll, Cambs, were both reported to 18th. Haunting the north side of Tresco, Scilly, the photogenic female Snowy Owl was reported to 17th at least.

Snowy Owl, Tresco, Isles of Scilly (Mark Leitch).
Present to 20th, the juvenile Thayer's Gull in Hampshire continued to while away its days in the pig field at Tidpit, before habitually making its way to Blashford Lakes HWT to roost in the afternoon. A classic first-winter American Herring Gull was identified on the Cashen Estuary, Co Kerry, on 15th. The near-adult Bonaparte's Gull at Killybegs, Co Donegal, was seen again on 18th and the adult in Cardwell Bay, Clyde, resurfaced three times this week, including on 19th while the Exe Estuary adult was off Shelly Beach on 20th.
Some 21 Ring-billed and 22 Kumlien's Gulls were scattered across Britain and Ireland, sharing a west-coast bias with the continuing glut of white-wingers. Killybegs, Co Donegal, scored the highest counts for both Iceland and Glaucous Gulls, with 45 and 21 there on 16th, respectively. Galway Bay's adult Forster's Tern was reported at Kinvarra on 17th.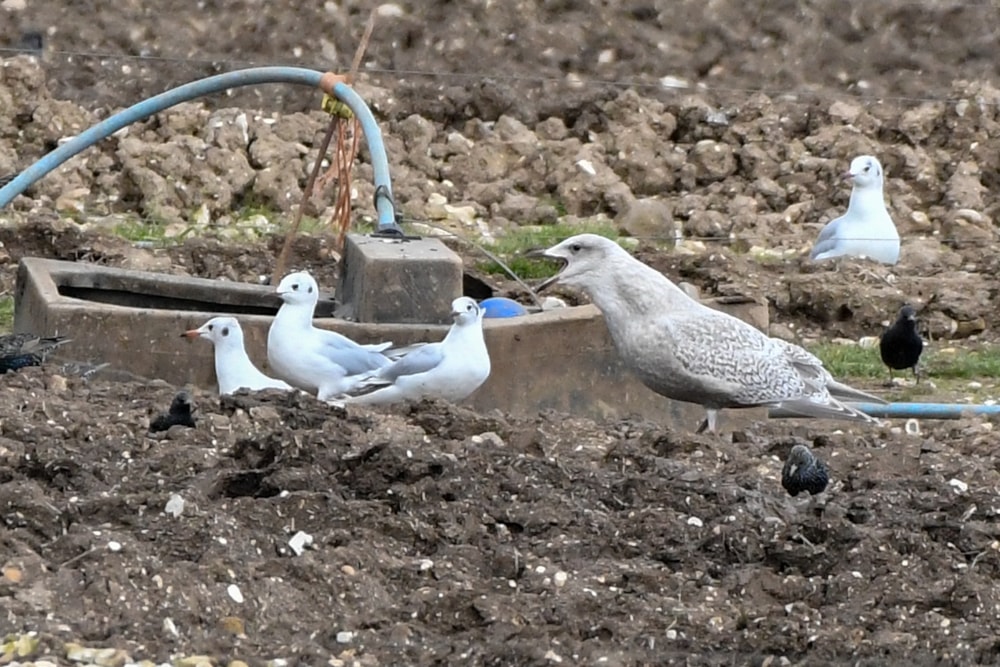 Thayer's Gull, Tidpit, Hampshire (Jeffrey Martin Jones).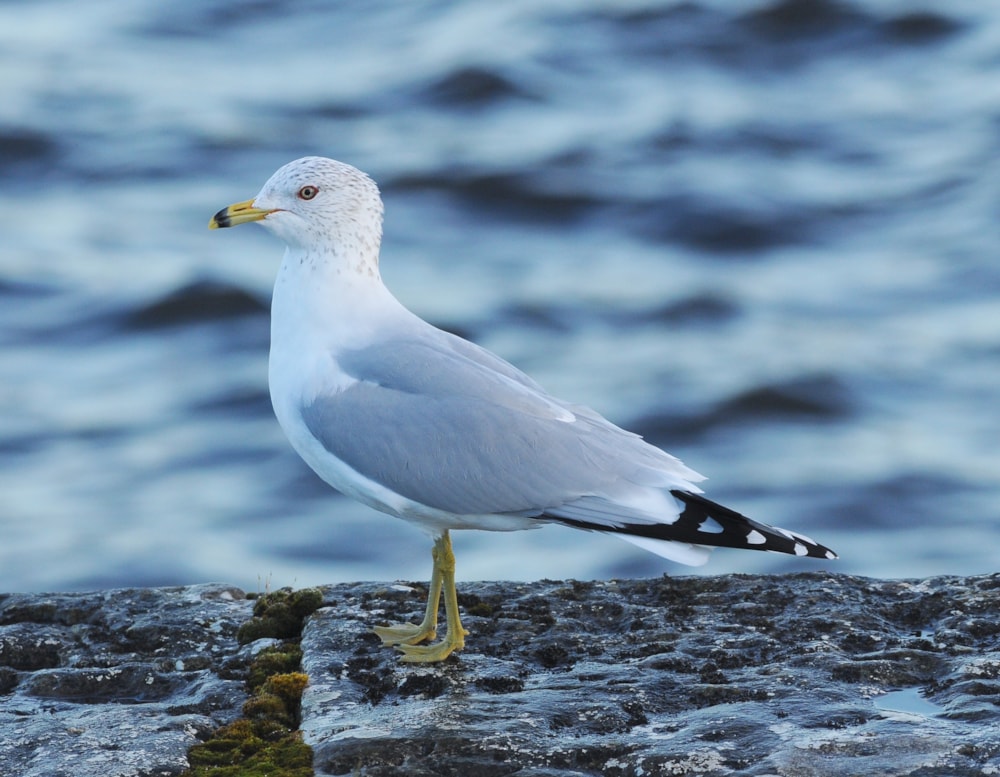 Ring-billed Gull, Nimmo's Pier, Galway (Edward Stubbs).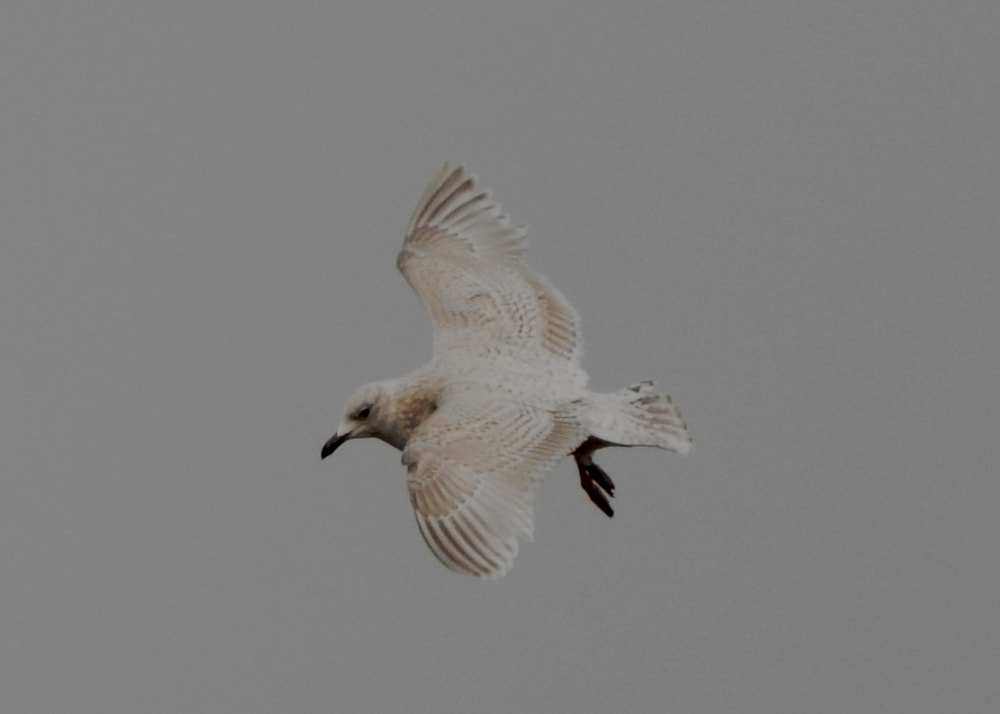 Kumlien's Gull, Stornoway Harbour, Lewis, Outer Hebrides (John Sweeney).
Dorset's first-winter Stilt Sandpiper was still at Stanpit Marsh on 20th, though not as confiding as the first-winter Spotted Sandpiper which continued to afford observers with close-up views at Holme Pierrepont, Notts, throughout the week. In Co Mayo, the resident adult Semipalmated Plover was noted on the golf course at Keel, Achill Island, on 19th. Kent's Long-billed Dowitcher was seen again at Oare Marshes KWT on 18th, while the Temminck's Stint at Pulborough Brooks RSPB, West Sussex, made fleeting re-appearances on the same date and the final day of the review period.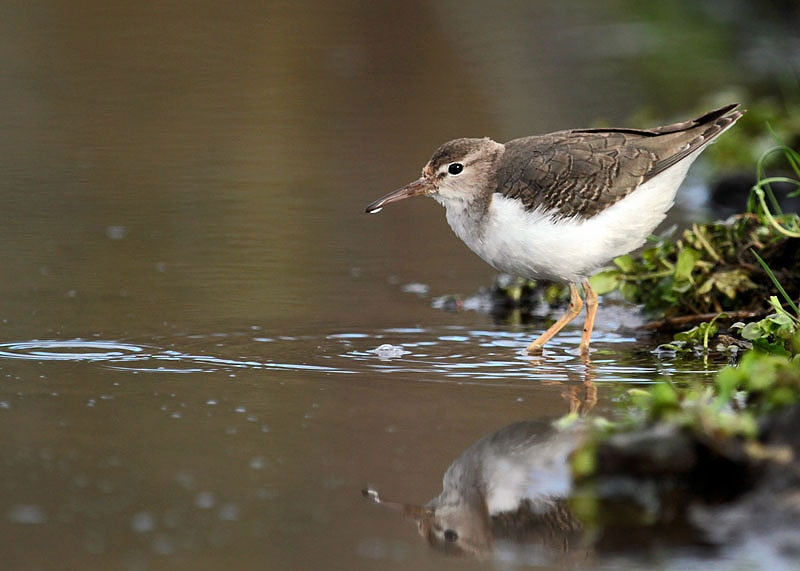 Spotted Sandpiper, Holme Pierrepont, Nottinghamshire (Darren Chapman).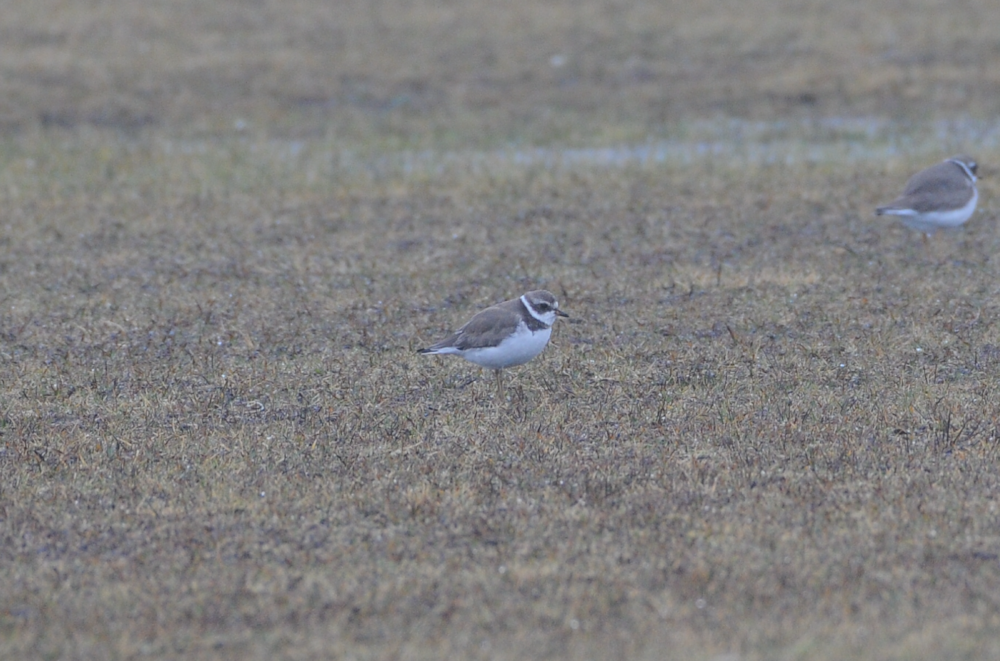 Semipalmated Plover, Keel, Achill Island, Mayo (Edward Stubbs).
Co Kerry's faithful adult drake Black Scoter was picked out off Rossbeigh again on 20th, while the adult drake off Goswick, Northumberland, resurfaced on 18th. A first-winter drake King Eider was found in Blacksod Bay, Co Mayo, on 19th and was still there the next day, with the female still at Mid Yell, Shetland, on 17th. The adult drake Lesser Scaup at Dozmary Pool, Cornwall, remained the sole individual in the country.

A blue-morph Snow Goose called in at Findhorn Bay, Moray and Nairn, on 18th and two white morphs were noted at St Combs, Aberdeens, on 17th. Regular adult Black Brants were logged at Cley, Norfolk, and both Arne and Butterstreet Cove, Dorset, during the week. Other wildfowl included 13 Green-winged Teal, 12 Surf Scoters, 11 Ring-necked Ducks and eight American Wigeon.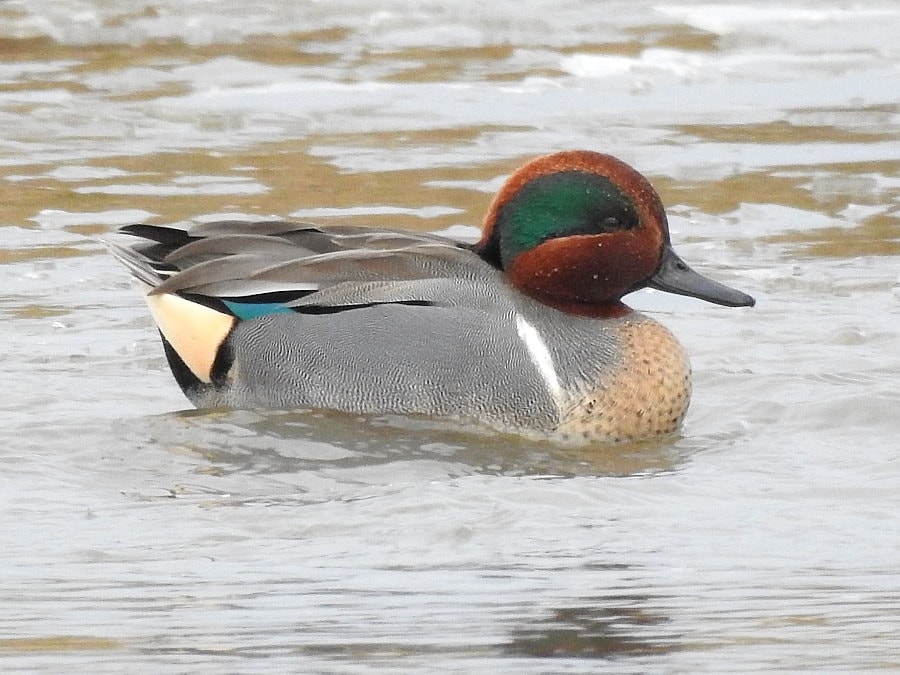 Green-winged Teal, Saltholme RSPB, Cleveland (Ian Forrest).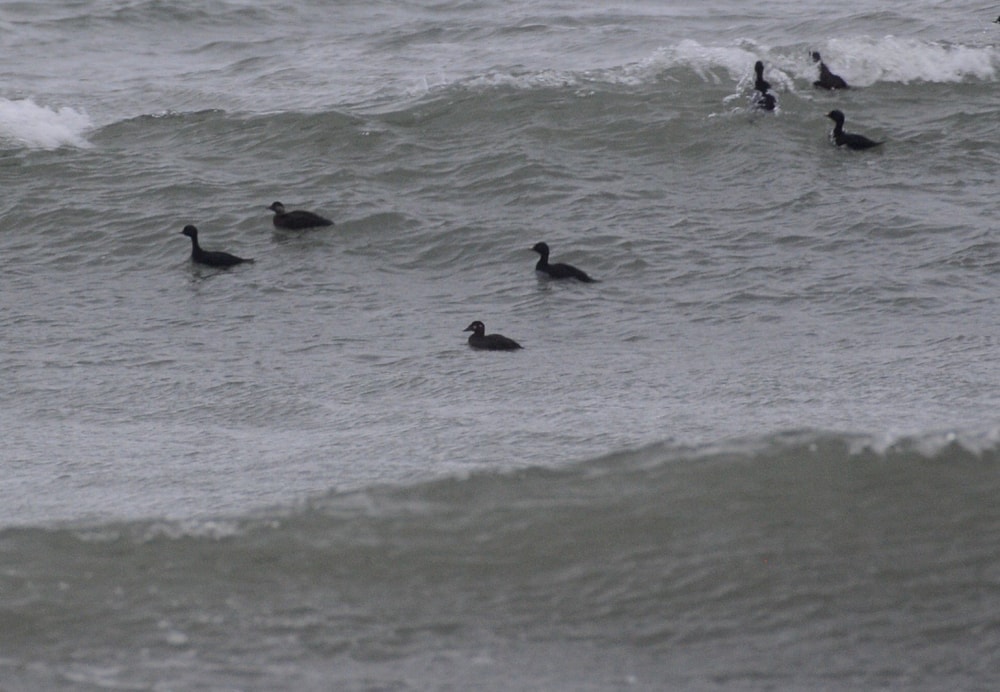 Surf Scoter, Rossbeigh, Kerry (Edward Stubbs).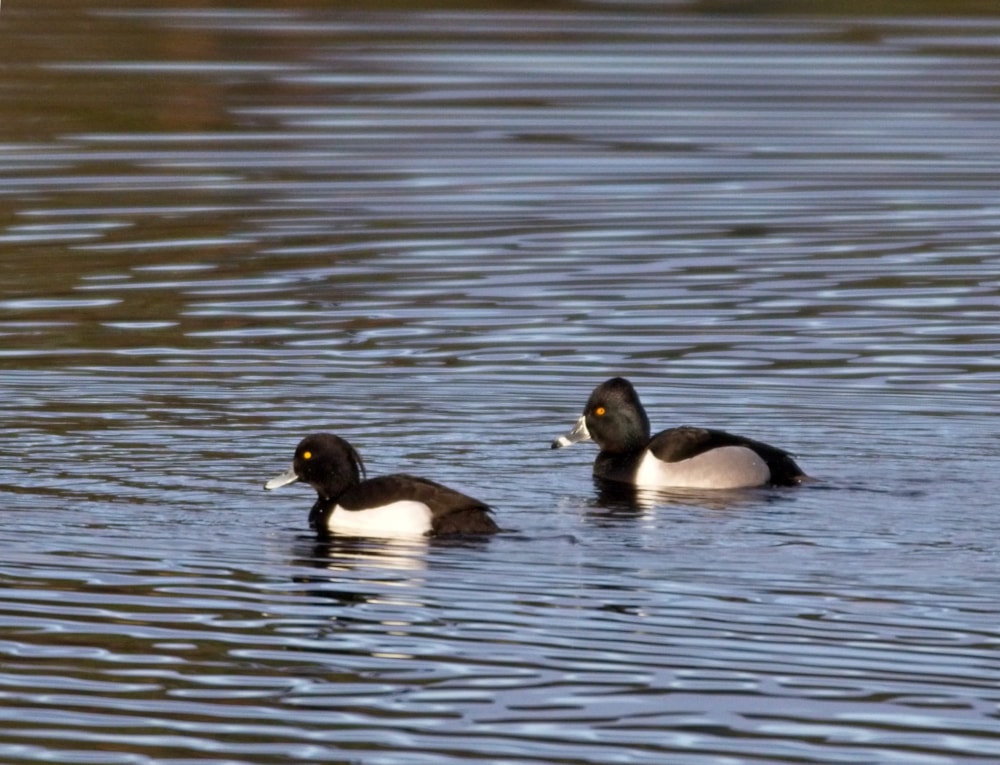 Ring-necked Duck, Lairg, Highland (Colin Leslie).
The male White-spotted Bluethroat became increasingly furtive at West Rise Marsh, East Sussex, but gave itself up briefly on 19th, when the first-winter Rosy Starling was confirmed as still present in Easington, East Yorks. The next day, a Richard's Pipit was reported at Wombwell Ings RSPB, South Yorks, no doubt leaving local birders hoping for a reappearance.
Greater London's Little Bunting saw through another week at Walthamstow Reservoirs, continuing to show with patience between Engine House and East Warwick Reservoir. The long-staying Coues's Arctic Redpoll remained at Hazlewood Common, Suffolk, to 18th, as did at least one at Kelling, Norfolk. On 17th, the individual on Whalsay, Shetland, was still in place.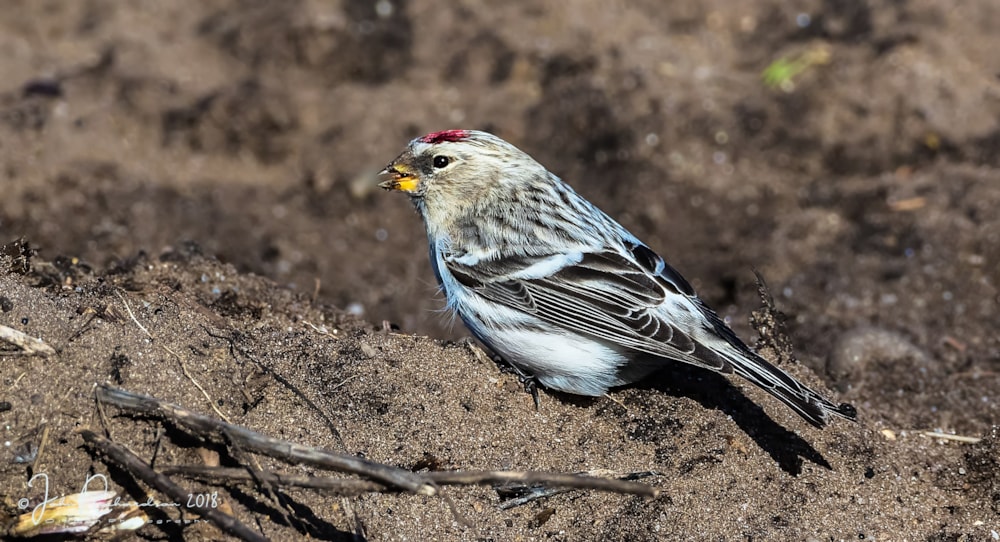 Coues's Arctic Redpoll, Hazlewood Common, Suffolk (John Richardson).
As for the week's Parrot Crossbill roll-call, the Santon Warren flock started the week with 19 on 14th, before dropping to 16 on 16th – fittingly – and two on 18th. Howden Reservoir held onto six on 20th and nine remained at Wishmoor Bottom, Berkshire/Surrey, to 17th. At least three were logged at Sutton Common, Suffolk, on 15th.
Devon's putative male Italian Sparrow frequented its favourite feeders in East Budleigh to at least 15th. The nine Great Grey Shrikes reported during the review period included two in both Powys and Gloucestershire, and singles in Berkshire, Clywd, Dorset, Northumberland and Oxfordshire.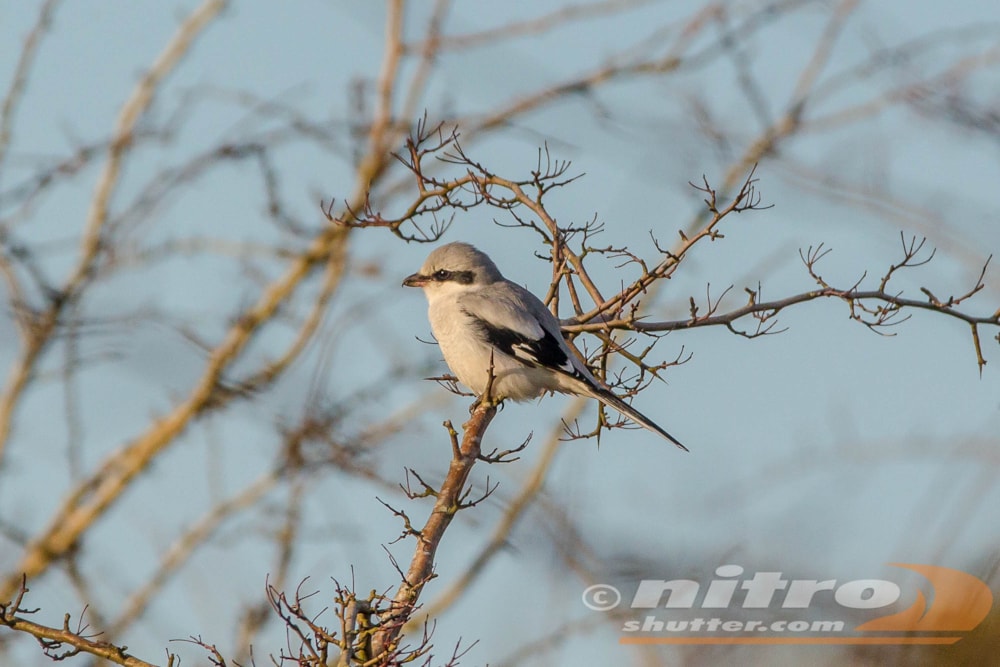 Great Grey Shrike, Hawling, Gloucestershire (Ivan Sansom).
Western Palearctic
Late news emerged on 15th of the Western Palearctic's 11th Black-capped Petrel, which was trapped on Santo Antão, Cape Verde, on 13th. Other delayed news coming to light this week concerned a male Northern Harrier near Averio, Portugal, on 5 February. In Estonia, a Naumann's Thrush was discovered at Alatskivi, Tartu, on 15th. The Dwarf Bittern was still at Barranco de Rio Cabras, Fuerteventura, to 20th, while at least one male Tristram's Warbler remained on the island during the week. The adult drake Redhead seemed content at Paul da Praia on Terceira, Azores, to at least 19th. The same island held onto its American Coot at Cabrito Reservoir to 18th.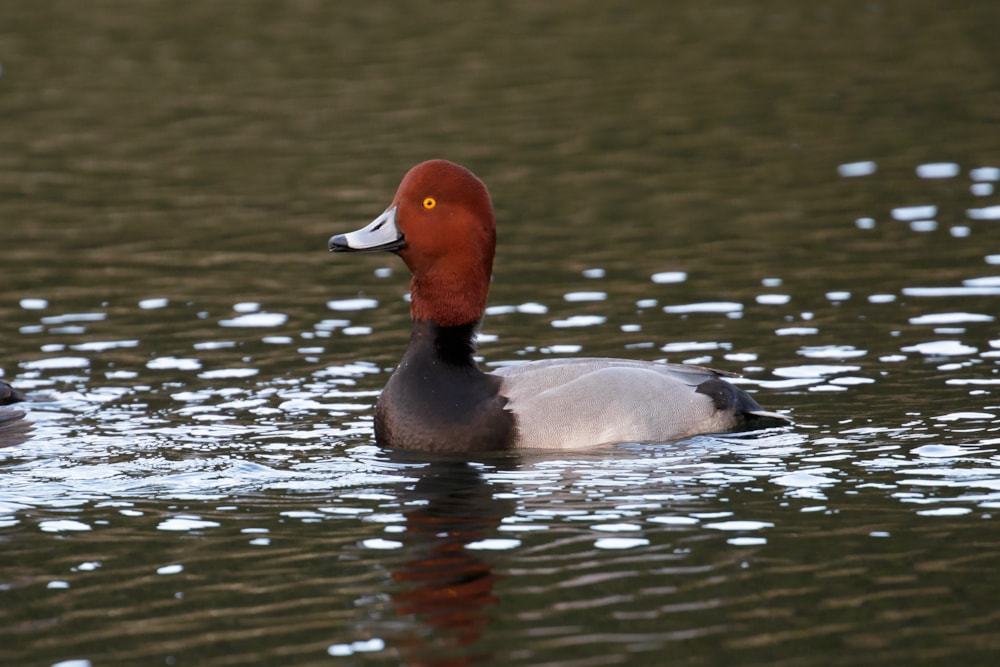 Redhead, Praia da Vitória, Terceira (Josh Jones).
In The Netherlands, a first-winter Greater Spotted Eagle was seen near Lopik on 18th before being tracked down at Zuidbroek later in the day. An immature Eastern Imperial Eagle – bearing Hungarian rings – was at Aabenraa in southern Denmark for its third day on 15th. The adult drake American White-winged Scoter was still at Keflavik, Iceland, on 15th.
In Groningen, The Netherlands, the Eastern Black Redstart at Dollard and the Black-throated Thrush at Scheemda stuck around to 18th, while the first-winter Ross's Gull continued to perform at Binenhaven, Vlissingen, to 20th. The Pygmy Cormorant remained in residence at Parc Domaine du Val Duchesse in Brussels to 18th and the Abyssinian Roller in Mauritania was still at Nouadhibou on 16th. A Mesopotamian Crow flew over Sulabiya Pivot Fields in Kuwait on 17th, making for the second national record.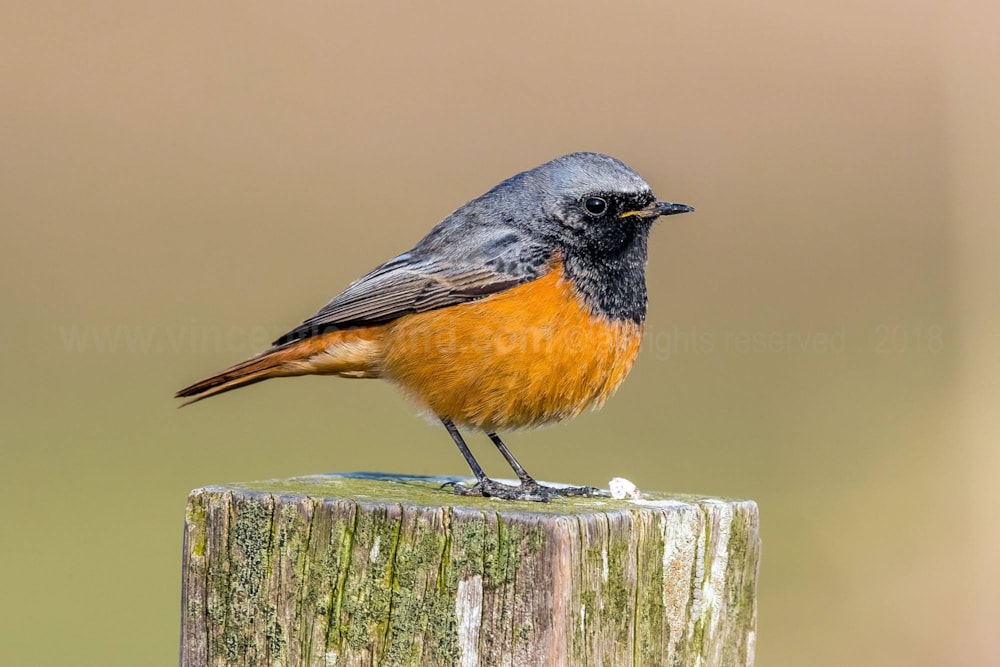 Eastern Black Redstart, Dollard, Groningen (Vincent Legrand).