As expected for the middle of August, seabird reports stole the headlines during the week. A candidate Zino's Petrel was photographed from a pelagic trip out of Baltimore, Co Cork, on 20th (more on that bird here), with a Barolo Shearwater passing Corsewall Point, Dumfries & Galloway, on 18th. Several Fea's-type Petrels were reported with fly-pasts at Bridges of Ross, Co Clare, on successive mornings on 17-18th almost certainly regarding the same individual, with others past Kerry Head, Co Kerry, on 18th and Bardsey Island, Gwynedd, on 20th.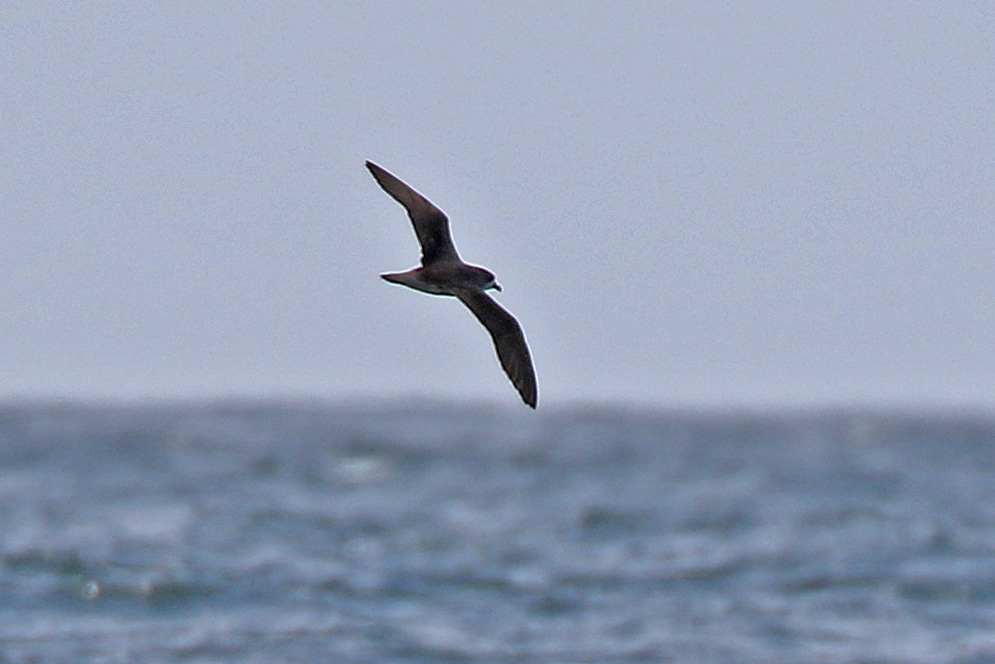 Candidate Zino's Petrel, pelagic off Baltimore, Co Cork (Paul Connaughton).
The best week of the summer for Wilson's Storm Petrels saw an excellent 10 from a Scilly pelagic on 15th, with counts of two, three and four subsequently. Two were seen from a Co Cork pelagic on 20th, while there were a number of land-based observations: one past Lizard Point, Cornwall, on 14th, one off Annagh Head, Co Mayo, on 17th, twos past Kerry Head and Brandon Point, Co Kerry, on 17th and 18th respectively and a single past Bridges of Ross, Co Clare, on 18th.
While still modest, a few more Great Shearwaters appeared in British and Irish waters, with peak counts of 12 past Bridges of Ross and Brandon Point. With them came the usual smattering of mid-late season seabirds including the first juvenile Long-tailed Skuas and improved numbers of Sabine's Gulls and Grey Phalaropes, most of which were seen past Irish headlands. The most notable Sabine's concerned a second-summer lingering off Dungeness, Kent, for a time on the afternoon of 14th.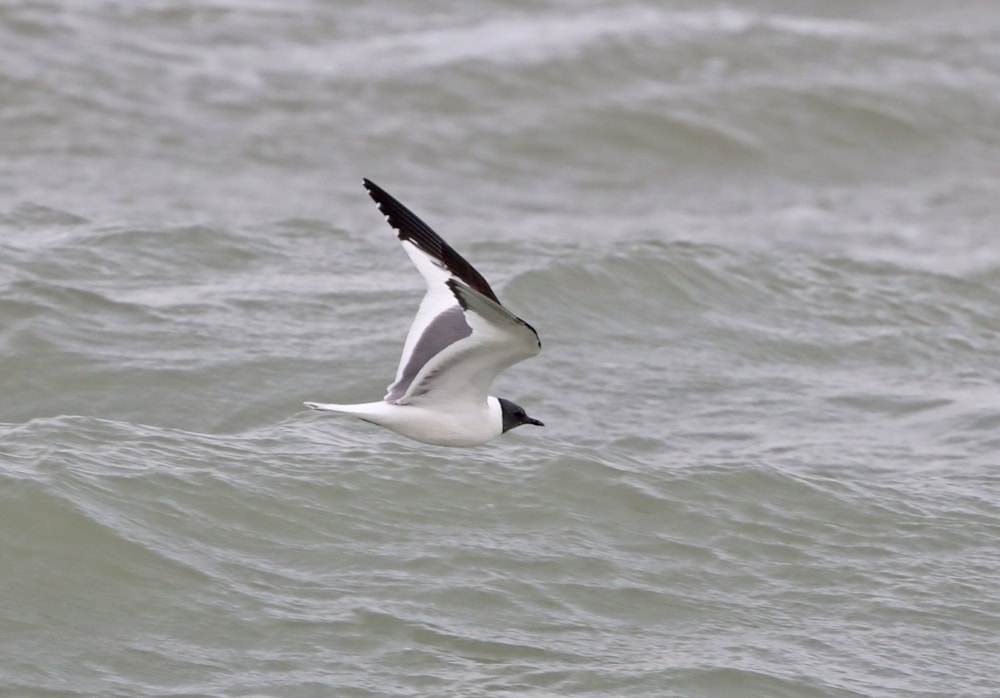 Sabine's Gull, Dungeness NNR, Kent (Martin Casemore).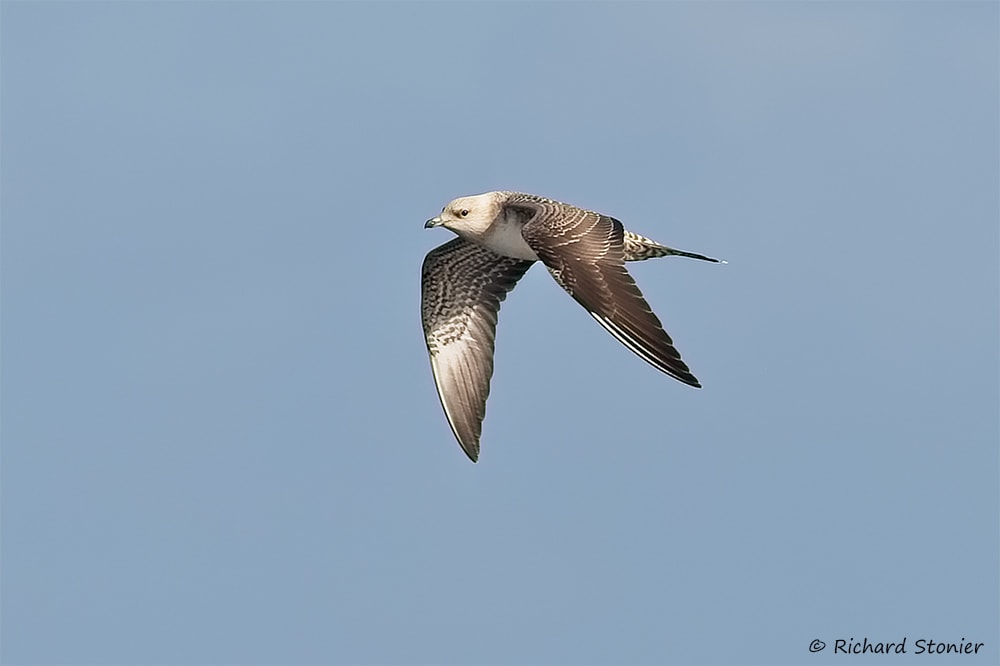 Long-tailed Skua, Scilly pelagic, Isles of Scilly (Richard Stonier).
A new adult Long-billed Dowitcher arrived at Martin Mere, Lancs, on 20th, joining long-staying birds still in Lincolnshire and Co Antrim. An adult Buff-breasted Sandpiper spent the week at Frampton Marsh RSPB, Lincs, having arrived on 14th, while another continued at Lady's Island Lake, Co Wexford, where a single White-rumped Sandpiper also remained. A Pectoral Sandpiper was near Acharacle, Highland, on 14th, with an adult taking up residence at Musselburgh Lagoons, Lothian, from 18th. A brief American Golden Plover was at Ythan Estuary, Aberdeenshire, on 14th, but soon flew off north.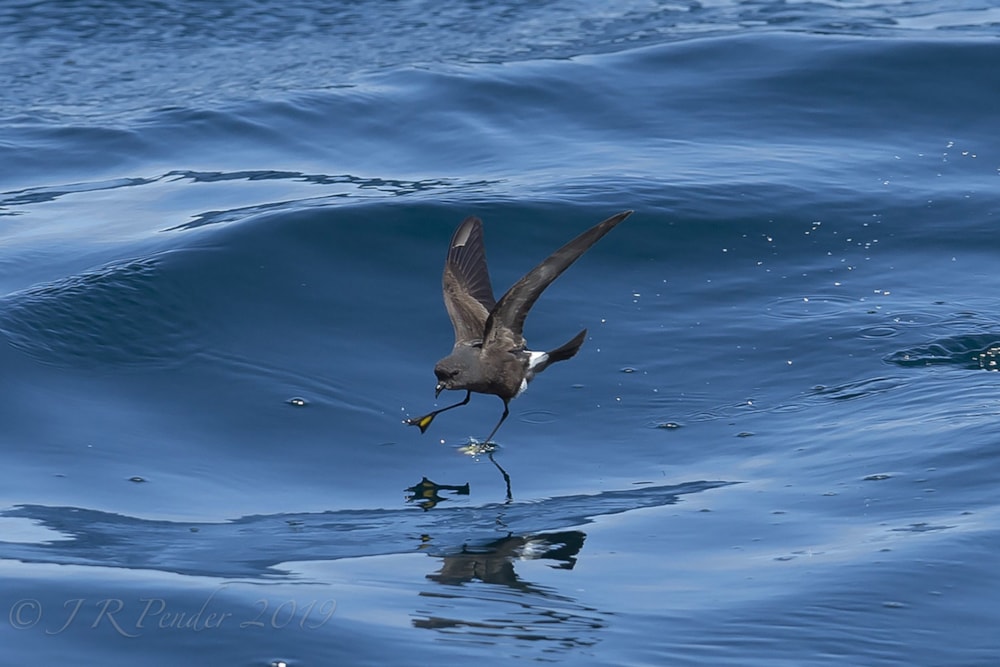 Wilson's Storm Petrel, Scilly pelagic, Isles of Scilly (Joe Pender).
The moulting adult Bonaparte's Gull was still in the Liscannor area of Co Clare this week, as was the bird at Oare Marshes, Kent. The adult Forster's Tern was also still at Soldier's Point, Co Louth, to 18th at least.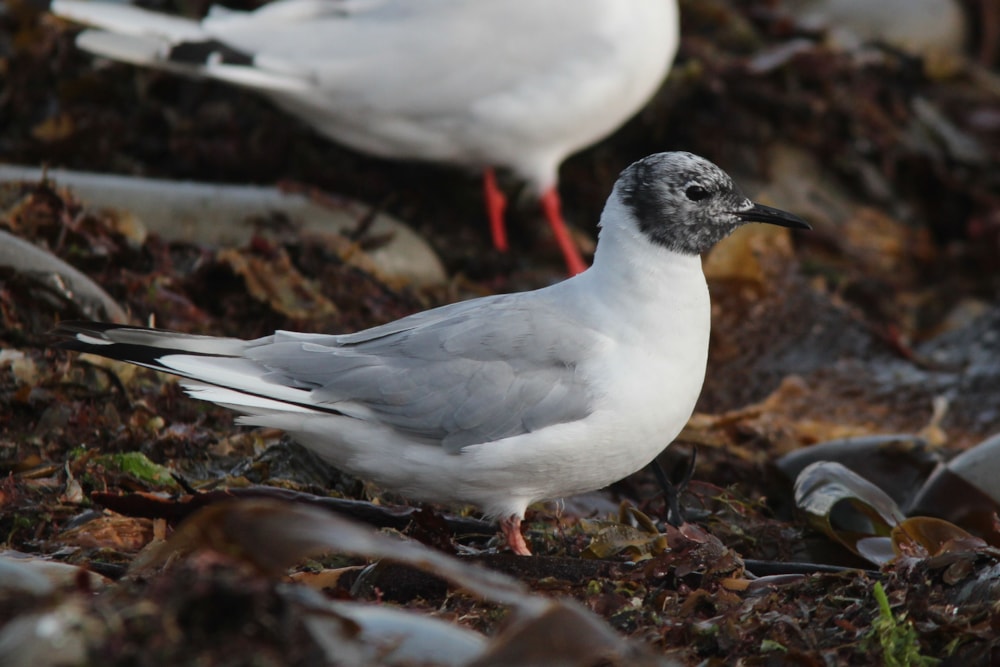 Bonaparte's Gull, Clahane Strand, Clare (Jeffrey Copner).
The Squacco Heron wasn't seen at Pagham Harbour, West Sussex, beyond 14th, but a couple of Purple Herons were seen in Norfolk – one at Horsey on 20th and a gettable juvenile at Cantley Beet Factory from 19th. Glossy Ibises were noted in Devon and Co Wexford.
A drake Ferruginous Duck arrived at Minsmere RSPB, Suffolk, on 20th – perhaps last year's bird returning. Summering Ring-necked Duck remained at Abberton Reservoir, Essex, and Llyn Brenig, Clwyd, while the Herefordshire bird reappeared at Wellington GPs on 20th. Meanwhile, the Blue-winged Teal lingered another week at Frankfield Loch, Clyde, two drake Surf Scoter remained off the Angus coast and a third hung around off Musselburgh, Lothian.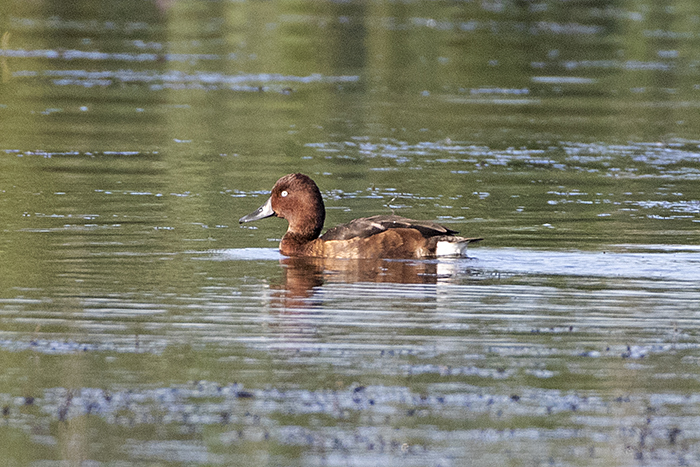 Ferruginous Duck, Minsmere RSPB, Suffolk (Andrew Moon).
The Snowy Owl was reported again from St Kilda, Outer Hebrides, on 15th and 19th, with the male still at Ronas Hill, Shetland, on 14th. A male Montagu's Harrier was near Havant, Hants, on the evening of 19th.
Two-barred Crossbills involved four still on the outskirts of Lerwick, Shetland, to 18th and one on Fetlar. Aquatic Warbler seems to become ever rarer, and thus a bird photographed at Abbotsbury Swannery, Dorset, on 19th was of considerable significance. News from Anglesey concerned the first Welsh record of nesting Savi's Warbler – more details here.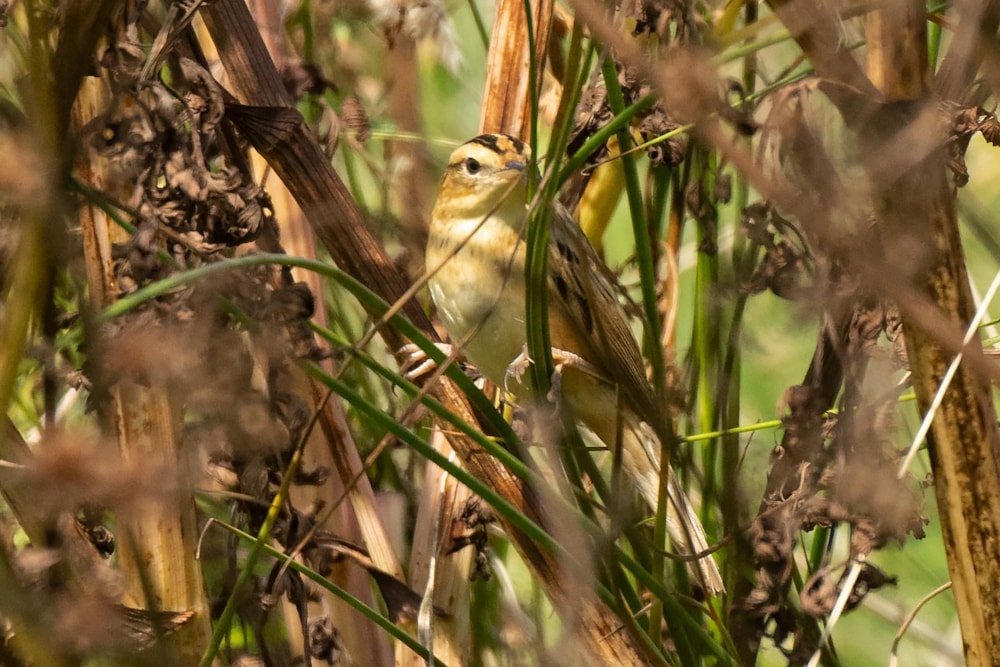 Aquatic Warbler, Abbotsbury Swannery, Dorset (Charlie Wheeler).
Another significant find was the first Great Snipe of the autumn near Boddam, Shetland, although it wasn't seen more than a couple of times in flight on the morning of 17th.
One or two Barred Warblers were found on Fair Isle, where there were also at least a couple of Icterine Warblers, with another of that species on Unst on 16th. Shetland scored three Blyth's Reed Warblers, with birds on Fair Isle, Unst and at Rerwick, Mainland. Meanwhile, at the opposite end of our isles, a Melodious Warbler was trapped at Nanjizal Valley, Cornwall, on 20th. The family of Marsh Warblers was also still in the Kilnsea area of East Yorkshire this week.

Blyth's Reed Warbler, Baltasound, Unst, Shetland (Brydon Thomason / Shetland Nature).
Other bits included a flyover European Bee-eater near Treen, Cornwall, on 18th, with another over St Mary's, Scilly, the following day. A continuing Rosy Starling was at Loch Euphort, N Uist, on 18th.
For most, though, especially those birding in the south, the week was a productive one for seeing common migrants on the move. As well as the expected warblers, species such as Tree Pipit, Common Redstart and Whinchat began to appear in good numbers at many sites away from breeding areas, the former particularly so. The good news is that this may just be the warm up: with the forecast looking very promising for the bank holiday weekend, let the good times roll …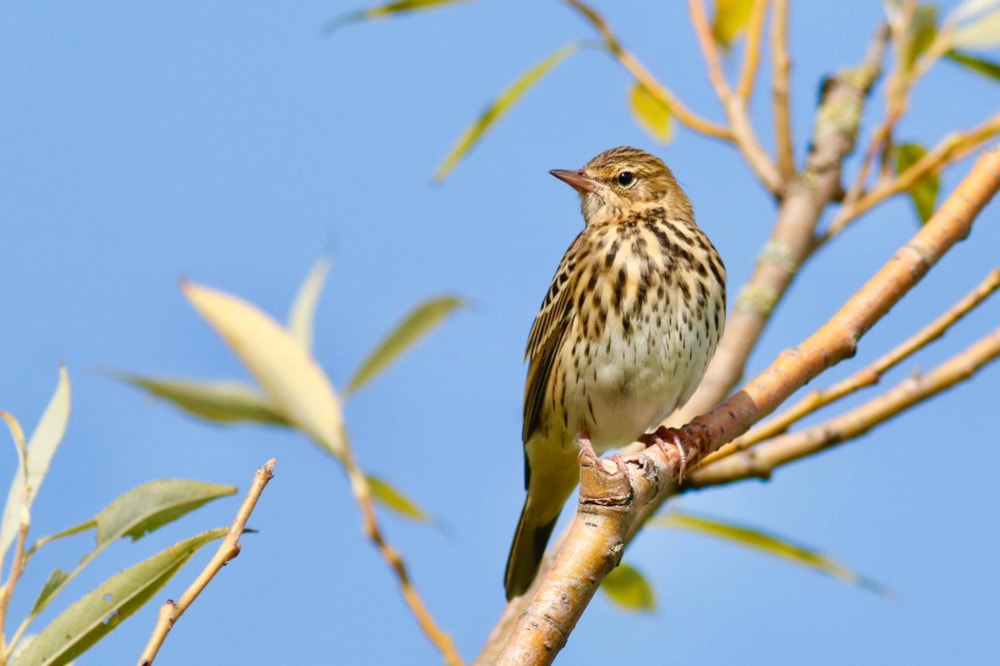 Tree Pipit, Alexandra Park, London (Henry Wyn-Jones).
Western Palearctic
The surprise return of the Kelp Gull to Olhão in Portugal's Algarve on 14th was significant, for it was its first appearance at this site since 2017 (it was initially seen here as long ago as 2009). Not too far away, the Red-footed Booby remained at Caleta de Velez, Andalucia, and an Elegant Tern was at Cádiz.
Six Red-footed Boobies were photographed at a site on Brava, Cape Verde, while the Hudsonian Whimbrel remained near Santa Maria, Sal. Another Hudsonian Whimbrel lingered at Cabo da Praia, Terceira, Azores, while another Least Sandpiper was found, this time on Pico.
A fine week for Eilat, Israel, saw the White-throated Bee-eater pinned down and thus seen throughout the week, with a female Grey Hypocolius also found there. Meanwhile, a Swinhoe's Storm Petrel was seen well offshore from a boat.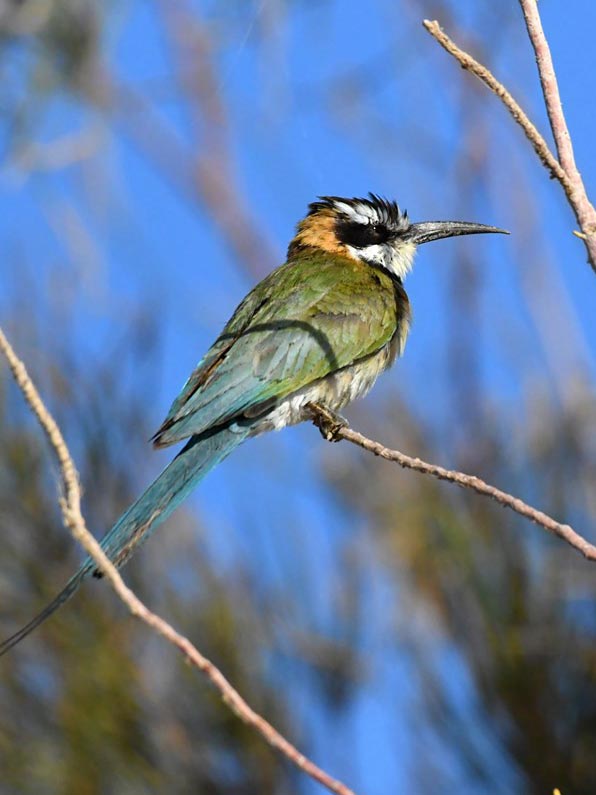 White-throated Bee-eater, Eilat, Israel (Sara Deutch).
Of interest to British birders, the first Western Swamphen for France's Loire-Atlantique was found at Lac de Grand-Lieu on 20th. The Ukranian-ringed Pallas's Gull was still at Libiaz, Poland, during the week, as was the Alpine Accentor on Gotland, Sweden.
Dutch birders enjoyed a continuation of the country's brilliant year, with a moulting adult Western Sandpiper found at Westhoek, Friesland, on 15th. A national first, it lingered for five days. This meant that the adult Stilt Sandpiper at Waverhoek, south of Amsterdam, from 14th was relegated to an also-ran – although, quite amazingly, photos revealed that this was the same bird seen on Rathlin Island, Co Antrim, on 11th, marking a south-easterly movement of some 500 miles. Also in The Netherlands, an Isabelline Shrike was found at Lauwersmeer and the Pied Crow continued to frequent Leeuwarden.
Stilt Sandpiper, Waverhoek, The Netherlands (Steven Wytema).
Last but certainly not least, Iceland's first-ever Common Kingfisher was found at Mógilsá, close to Reykjavik, on 19th. It was still there the following day, but was proving very mobile and elusive.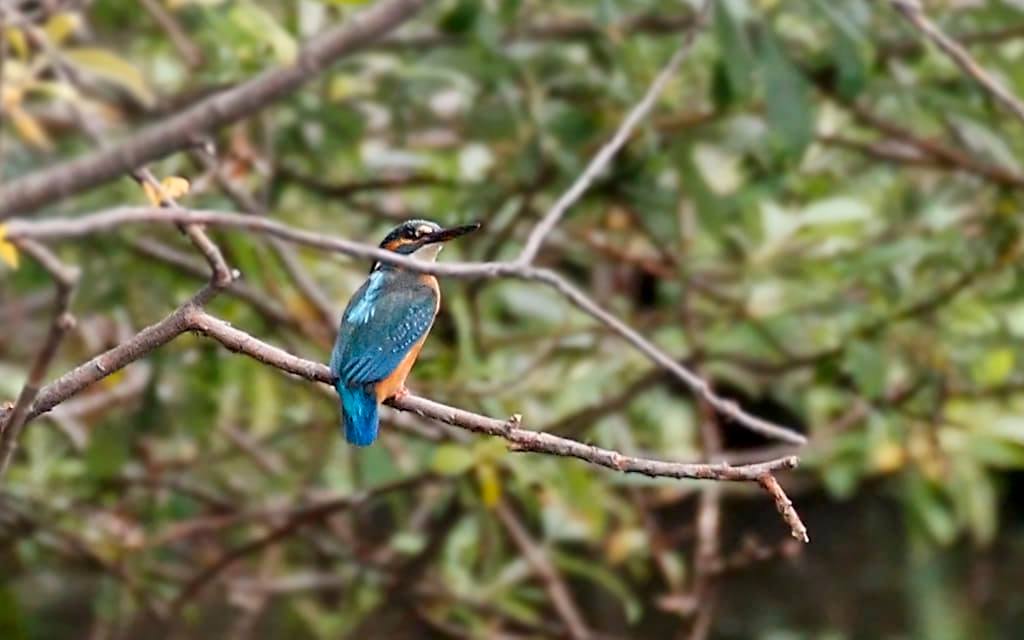 Common Kingfisher, Mógilsá, Iceland (Alex Máni).