The week at a glance
Birdfair weekend has a habit of producing the odd big bird or two — two recent examples that immediately spring to mind being the Lincolnshire Audouin's Gull and then last year's infamous Red-billed Tropicbird in Cornwall, the latter being particularly galling (on the Birdwatch/BirdGuides stand I was receiving texts from mates in Cornwall saying "tropicbird past Pendeen") until the circumstances became clearer. This year, however, the weekend actually passed without any real excitement. Rarities were thin on the ground, and the bulk of news was made up by the routine — think returning waders, Garganey and the odd migrant passerine. Still, that meant the team could concentrate on enjoying Birdfair, which we very much did — it was great to see lots of faces, both familiar and new, and it's equally great to welcome many new users to the BirdGuides website.
Once again, seabirds provided the bulk of the week's excitement. Following a Fea's-type Petrel last week, Kilcummin Head (Mayo) boasted two further sightings on 13th and 17th — perhaps the same bird doing the rounds? Another passed the Bridges of Ross (Clare) on 16th. For views, though, the bird seen and photographed from a Scilly pelagic aboard Joe Pender's MV Sapphire for several minutes during the evening of 18th was the clear highlight. Also from Scilly pelagics during the week were Wilson's Storm-petrels on 13th and 14th and small numbers of both large shearwaters, including 15 Cory's Shearwaters and seven Great Shearwaters on 13th.

Fea's Petrel, Scilly pelagic, Isles of Scilly (Photo: Robin Mawer)
Content continues after advertisements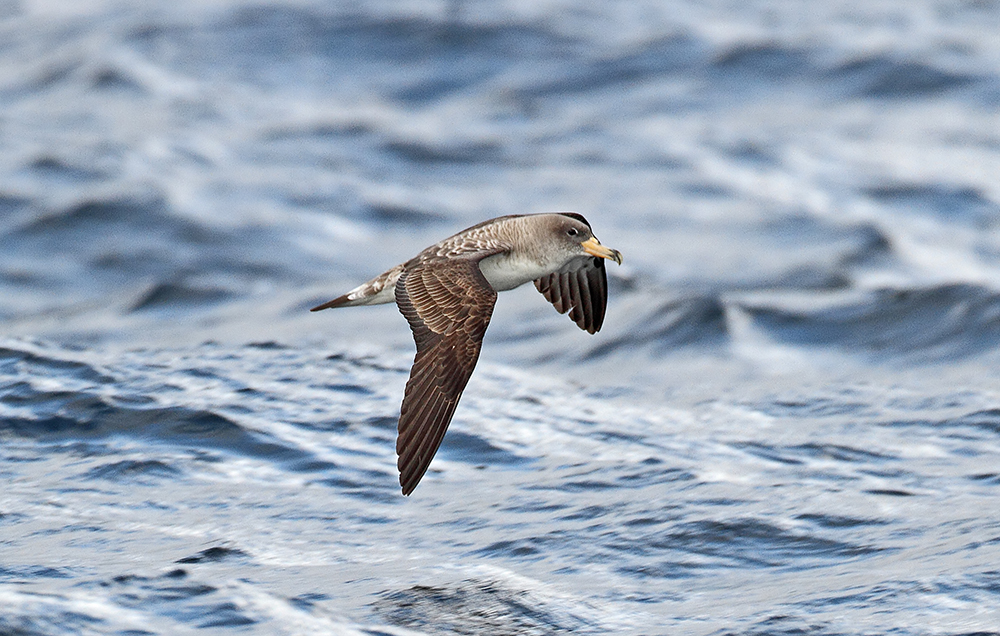 Cory's Shearwater, at sea, Isles of Scilly (Photo: Gary Thoburn)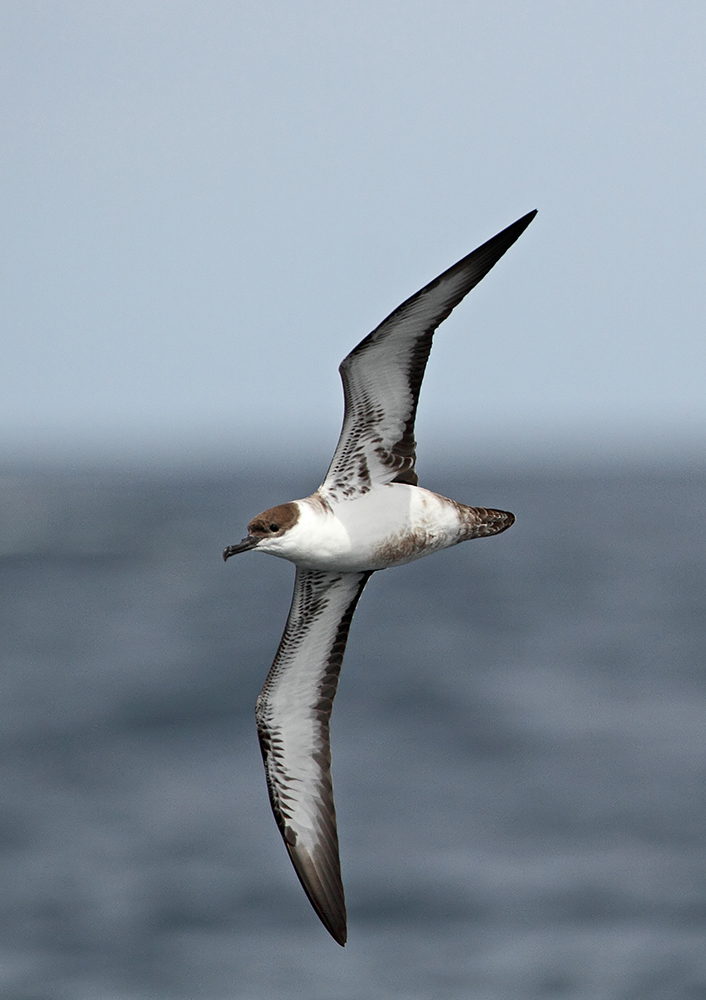 Great Shearwater, at sea, Isles of Scilly (Photo: Gary Thoburn)
Both Cory's and Greats were much reduced in number this week, with only small counts made in the south-west and west; for example, just eight Cory's flew past Bloody Foreland (Donegal) on 16th. More significant was the presence of both species in the North Sea, where they are unpredictable at best in terms of appearances. An impressive three Cory's were off Flamborough Head (E Yorks) on 14th, with records also coming from 15th, 16th and 19th. Both Cory's and Great Shearwaters were off Cley (Norfolk) on 18th and, on 19th, both species were tracked off several sites between Flamborough Head and the Farne Islands (Northumberland). Seabirds were otherwise fairly limited, with the odd Sabine's Gull, Sooty Shearwater and Pomarine Skua about as good as it got.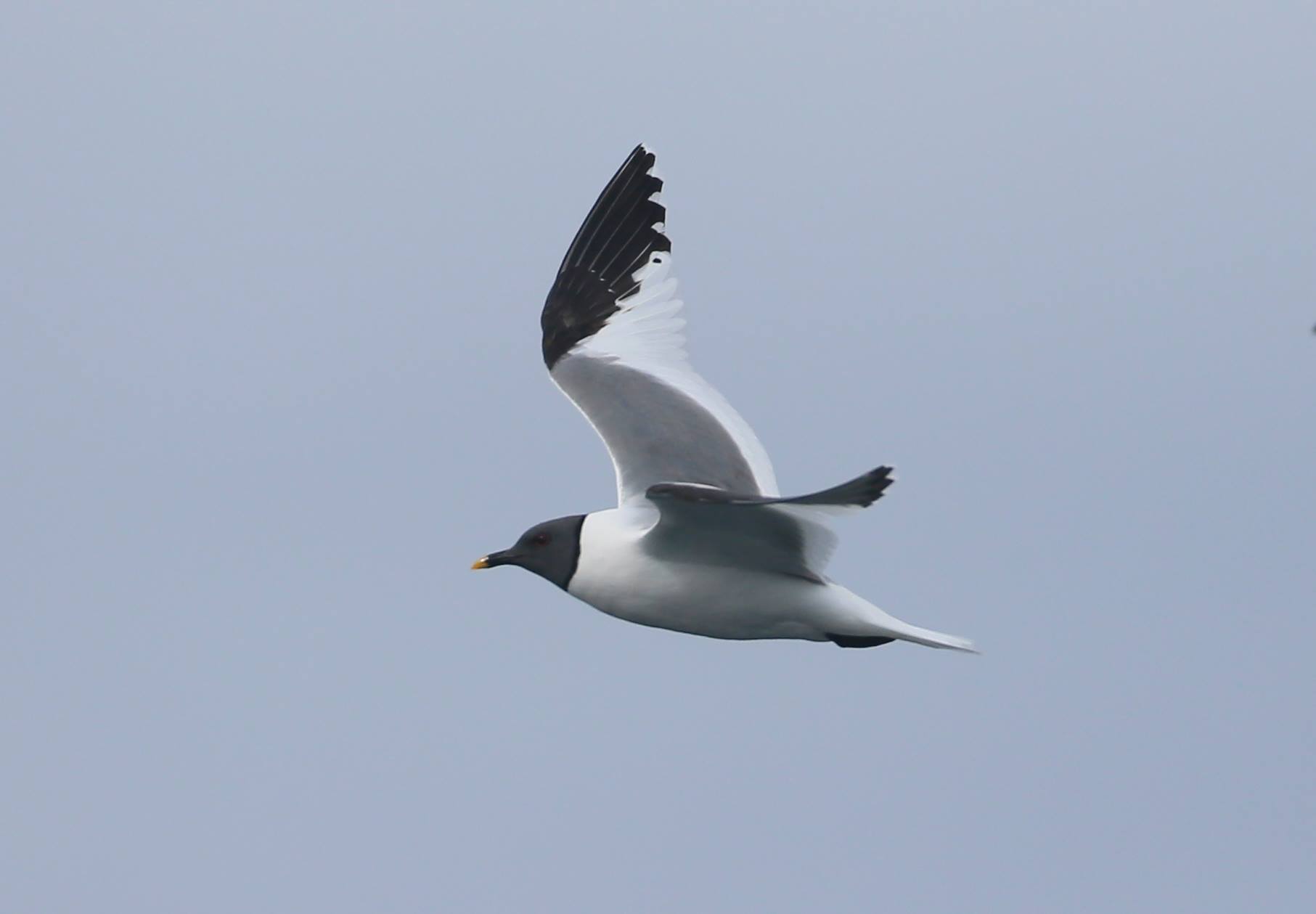 Sabine's Gull, at sea, Highland (Photo: Nick Davies)
West Sussex's ultra-popular Long-tailed Skua was last seen in the Selsey and Church Norton area on 16th, but before it disappeared it was beautifully photographed by many of our contributors.

Long-tailed Skua, Church Norton, West Sussex (Photo: Steve Ashton)
Wildfowl remained unsurprisingly scarce. The Lesser Scaup at Blagdon Lake (Somerset) relocated to nearby Chew Valley Lake on 19th, and just a single drake Surf Scoter was off Murcar Golf Course (Aberdeenshire) on 17th.
Much excitement this week came with the announcement that the pair of Glossy Ibis present at Frampton Marsh (Lincs) this summer had been witnessed displaying and had even built a nest (see here); alas, they went no further than this, but hopes have certainly been raised for future summers. One remained at Frampton all week and others were in Kent, Essex, Cambridgeshire, Leicestershire, Gloucestershire and Cleveland. Great White Egrets were considerably more numerous and included three flying in off the sea at Shell Ness (Kent) on 15th as well as at least four on the Somerset Levels. The Cattle Egret was still near Sidlesham (W Sussex) to 17th and the Night Heron prolonged its stay at Seeswood Pool (Warks) yet further.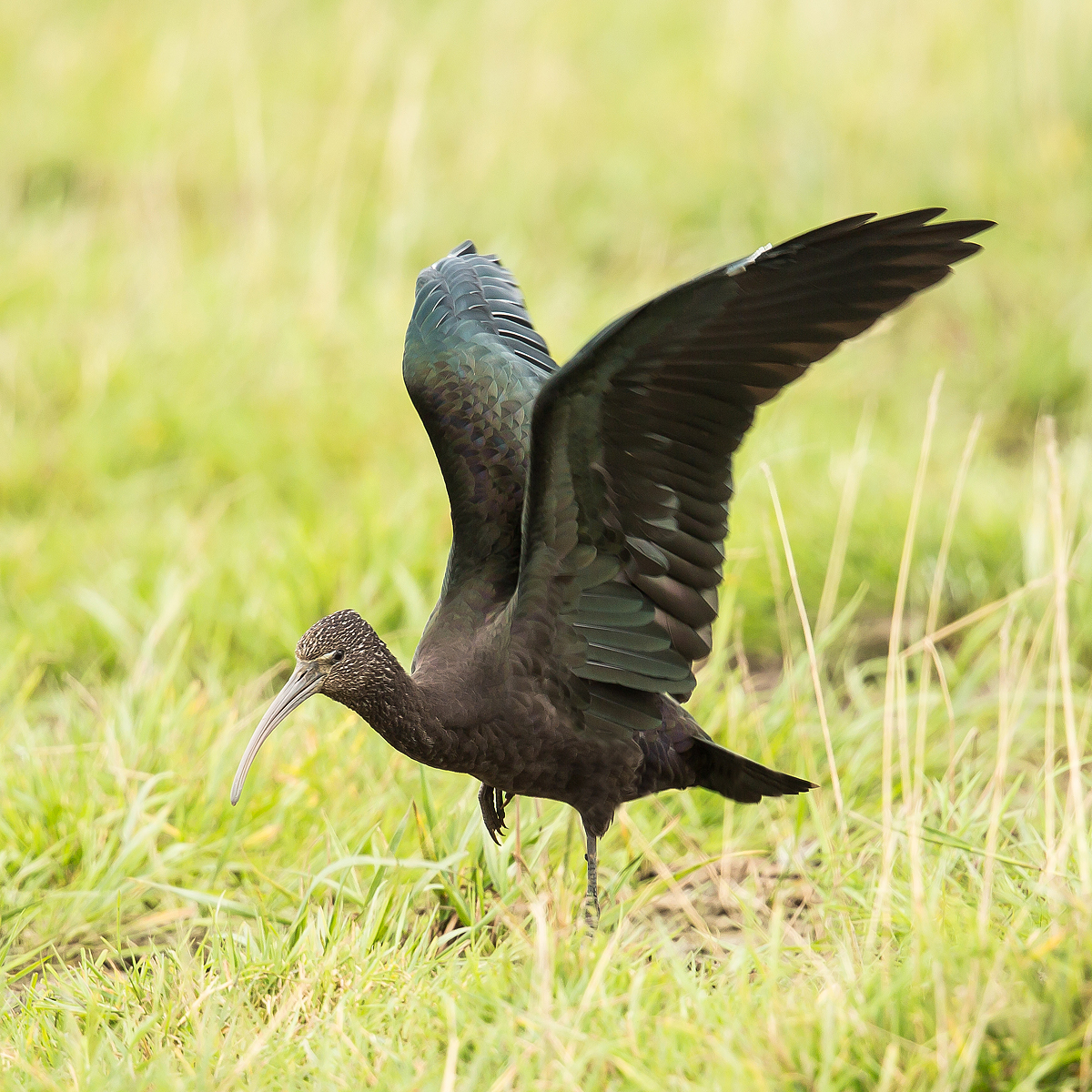 Glossy Ibis, Frampton Marsh RSPB, Lincolnshire (Photo: Garth Peacock)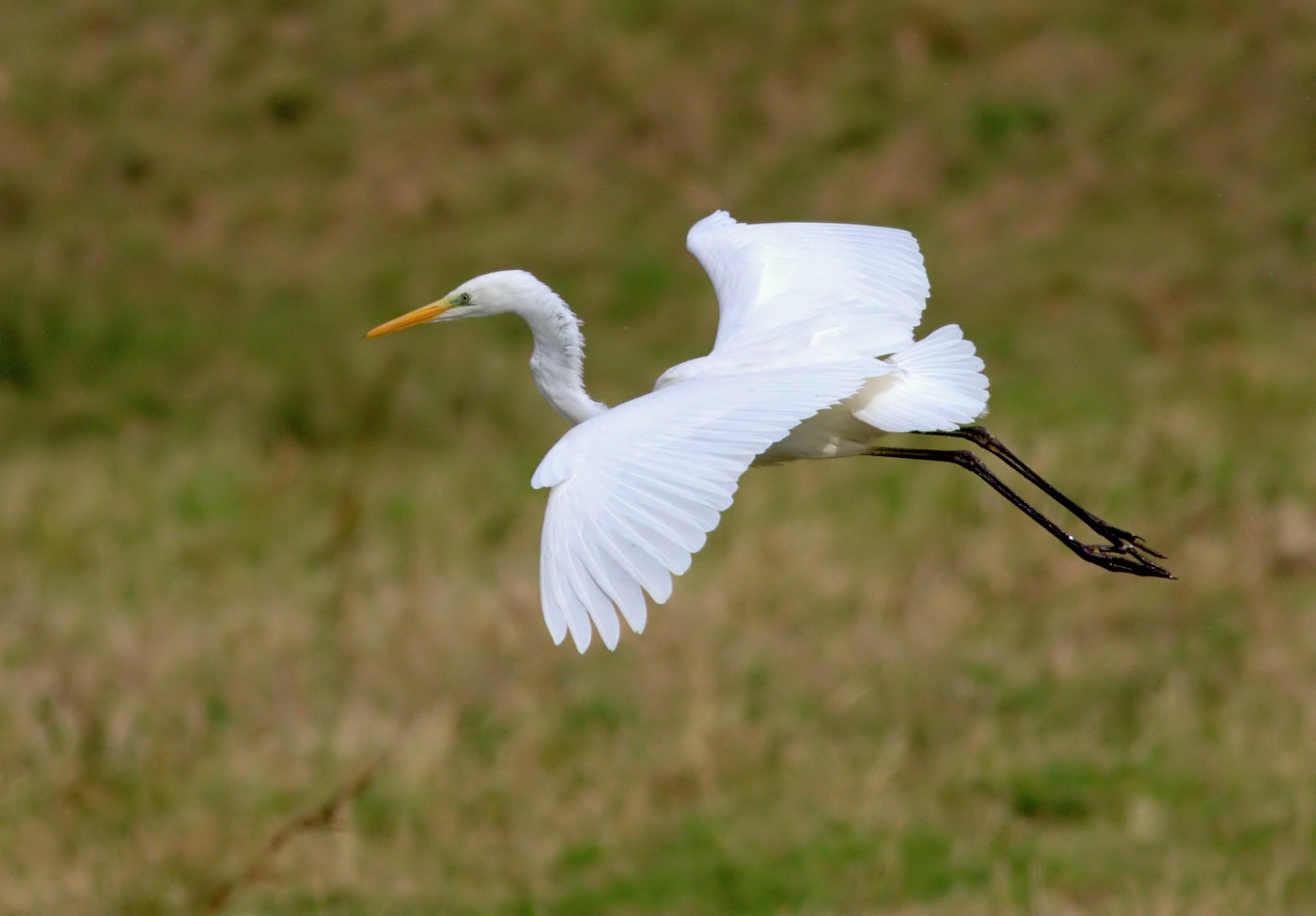 Great White Egret, Lakenheath (Hockwold) Fen, Suffolk (Photo: Neil Rolph)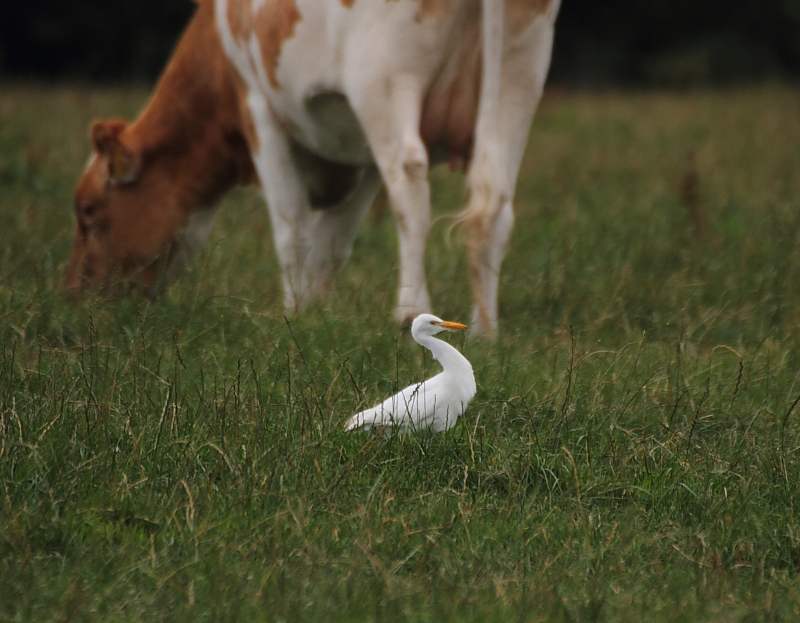 Cattle Egret, Sidlesham village, West Sussex (Photo: Viv Connett)
Of the shorebirds, the most interesting bit of news concerned the relocation of last week's American Golden Plover from South Uist to North Ronaldsay (Orkney) on 15th — a surprising 380km movement in a north-easterly direction. A possible Kentish Plover at Laytown (Meath) on 13th was later reported as a putative Greater Sand Plover — the latter would be an Irish first, but alas the bird was not seen again after the initial sighting. An adult Grey Phalarope at Holland Haven (Essex) on 18th–19th had unfortunately lost almost all of its summer glory; juvenile Red-necked Phalaropes at Pool of Virkie (Shetland) on 16th and Northwick Warth (Glos) on 18th were altogether more alluring in appearance, while North Ronaldsay boasted two of the latter species on 19th.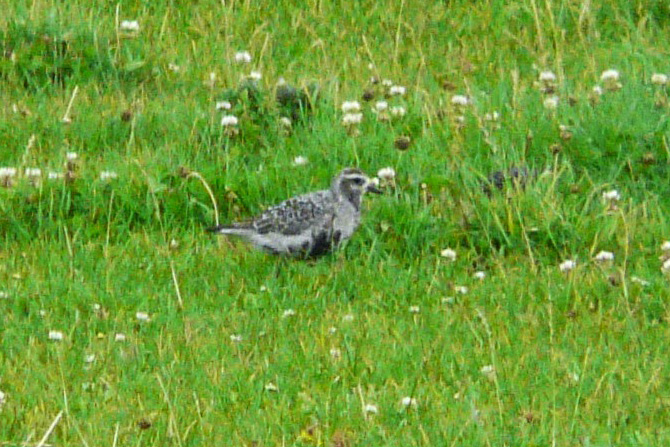 American Golden Plover, North Ronaldsay, Orkney (Photo: Mark Warren/North Ronaldsay Bird Obs)
Northumberland's Stilt Sandpiper was last seen at Cresswell Pond on 13th; what is quite possibly last week's Terek Sandpiper had relocated from the Humber Estuary to Swalecliffe (Kent) on 16th, though it was gone before long. An adult Long-billed Dowitcher was a nice find inland at Lough Boora Parklands (Offaly) on 18th, while a Buff-breasted Sandpiper at Leam Lough (Mayo) on 13th was an altogether more predictable (but nonetheless welcome) occurrence. Adult White-rumped Sandpipers were at Pilmore (Cork) on 17th and again at Gibraltar Point (Lincs) on 13th; new Pectoral Sandpipers were on Tresco (Scilly) on 18th–19th and at Frampton Marsh (Lincs) on 19th in addition to the Pulborough (W Sussex) bird, still there to 14th. A Temminck's Stint spent two days at Blacktoft Sands (E Yorks) from 15th.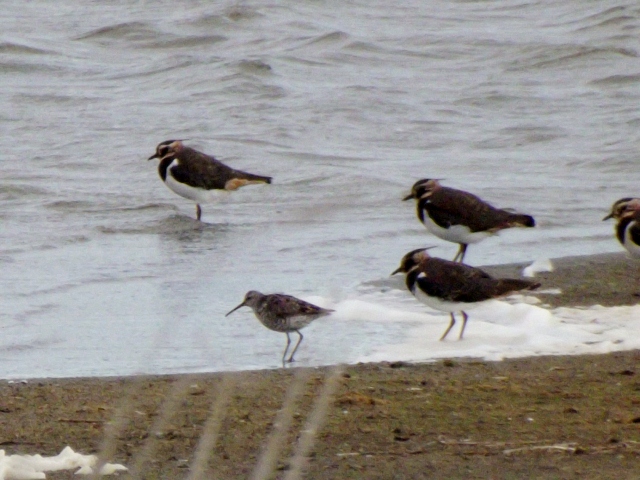 Stilt Sandpiper, Cresswell Pond NWT, Northumberland (Photo: Toby Phelps)
The Franklin's Gull reappeared at Cley Marshes on 13th and 15th–16th but, just when it threatened to settle into a routine, it disappeared once more. Altogether more reliable was the Bonaparte's Gull still at Oare Marshes (Kent) all week; first-summer Ring-billed Gulls were at Sandymount (Dublin) on 15th and Lurgan Green (Louth) on 18th–19th.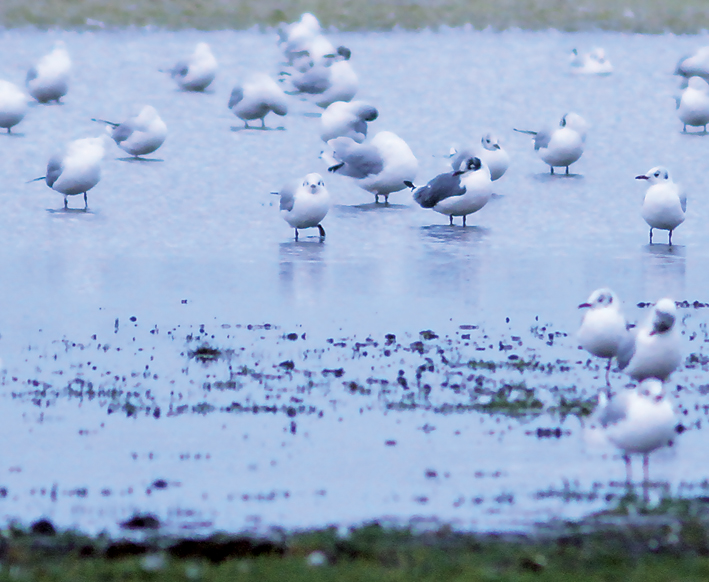 Franklin's Gull, Cley Marshes NWT, Norfolk (Photo: Penny Clarke)
Happily, the Isle of Wight Bee-eater flock included three fledged juveniles on 15th as well as a fourth adult, making a total of seven birds present. Remarkably, this had increased to nine birds by 19th, with five juveniles among them. A couple of Wrynecks were briefly at Beddington Farmlands (London) on 16th and Southrop (Glos) on 17th.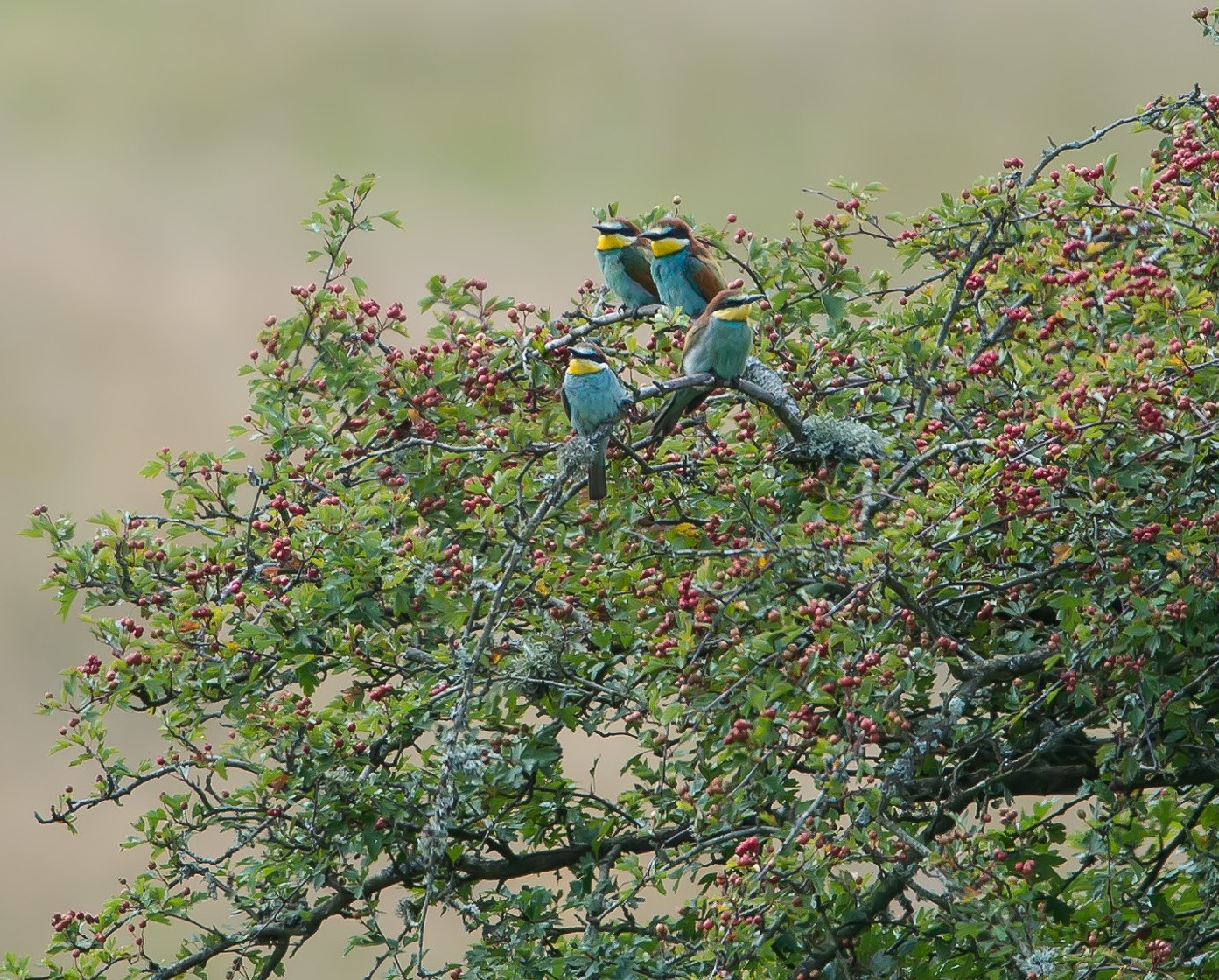 Bee-eater, Niton, Isle of Wight (Photo: John D'Arcy)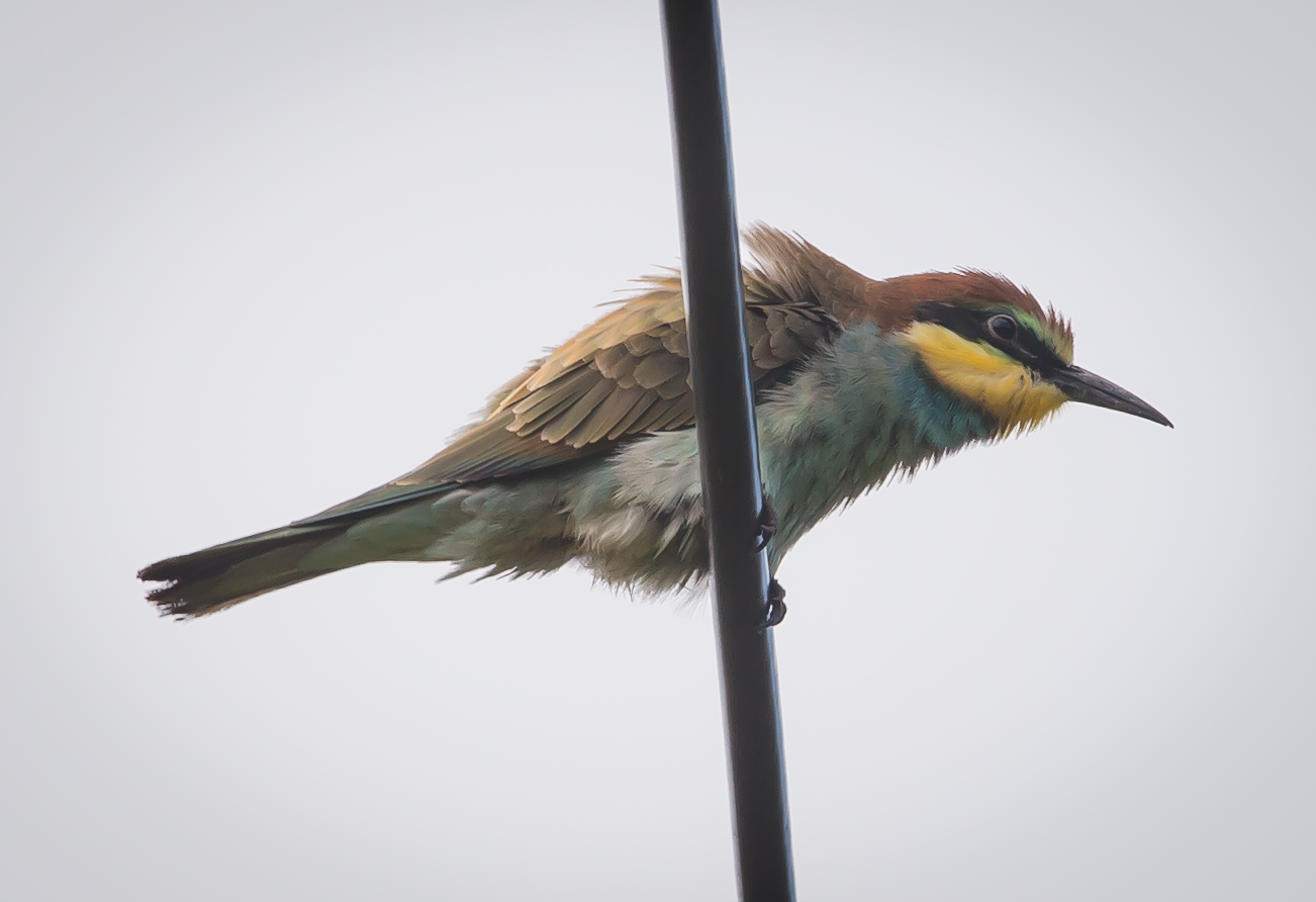 Bee-eater, Niton, Isle of Wight (Photo: John D'Arcy)
A Western Bonelli's Warbler was trapped and ringed at Portland (Dorset) on 16th, obligingly showing to twitchers for the rest of the day. Blyth's Reed Warblers graced Fair Isle (Shetland) on 14th and 16th: both particularly early records in a UK context, and the first August records for Fair Isle. The Booted Warbler (aka last week's reported Sykes's) was still at Symbister, Whalsay on 15th while an Icterine Warbler graced Sumburgh Head on 13th. Two Barred Warblers were on Fair Isle on 19th, with others at Skaw, Whalsay and North Ronaldsay (Orkney) on 15th; another was much further south at Thorpeness (Suffolk). On the south coast, a Melodious Warbler was at Beachy Head (E Sussex) on 16th. Unfortunately, a report of a possible female Sardinian Warbler at Aberlady Bay (Lothian) didn't come to anything. A Common Rosefinch was on North Ronaldsay on 19th and there was belated news that the Rustic Bunting was still at Haroldswick, Unst, on 9th.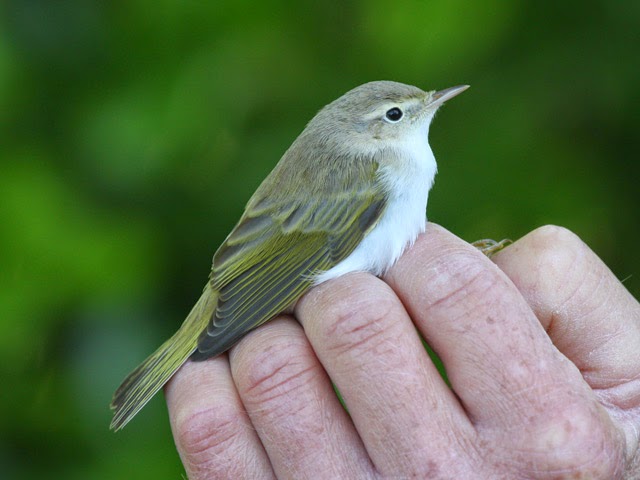 Western Bonelli's Warbler, Portland, Dorset (Photo: Joe Stockwell)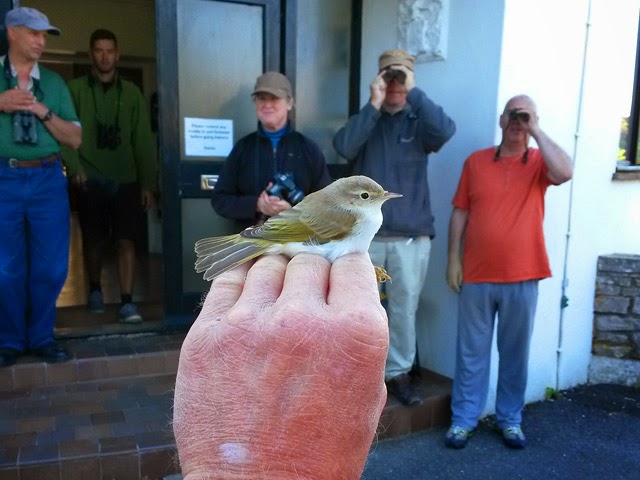 Western Bonelli's Warbler, Portland, Dorset (Photo: Martin Cade/Portland Bird Observatory)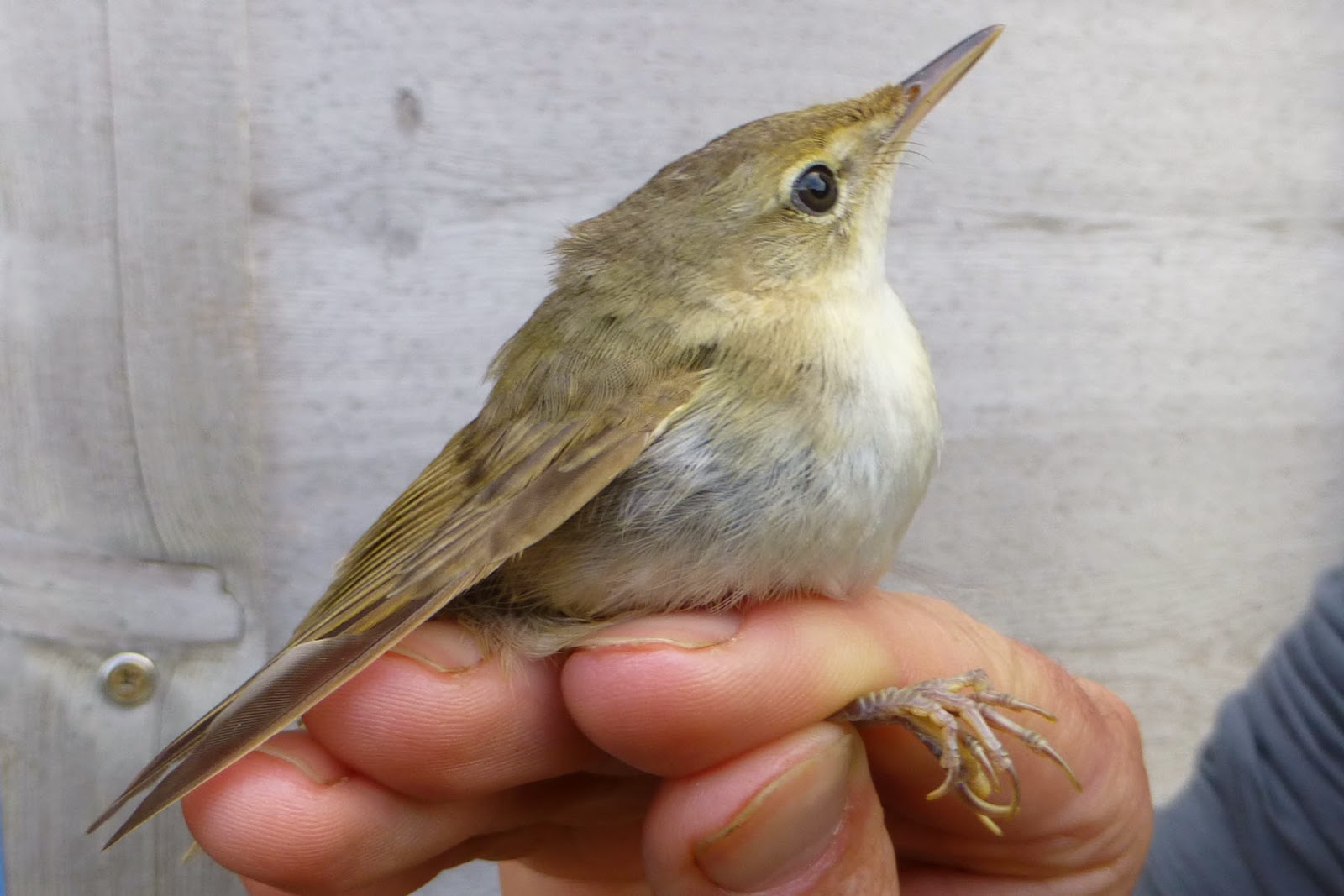 Blyth's Reed Warbler, Fair Isle, Shetland (Photo: David Parnaby)
Photo of the Week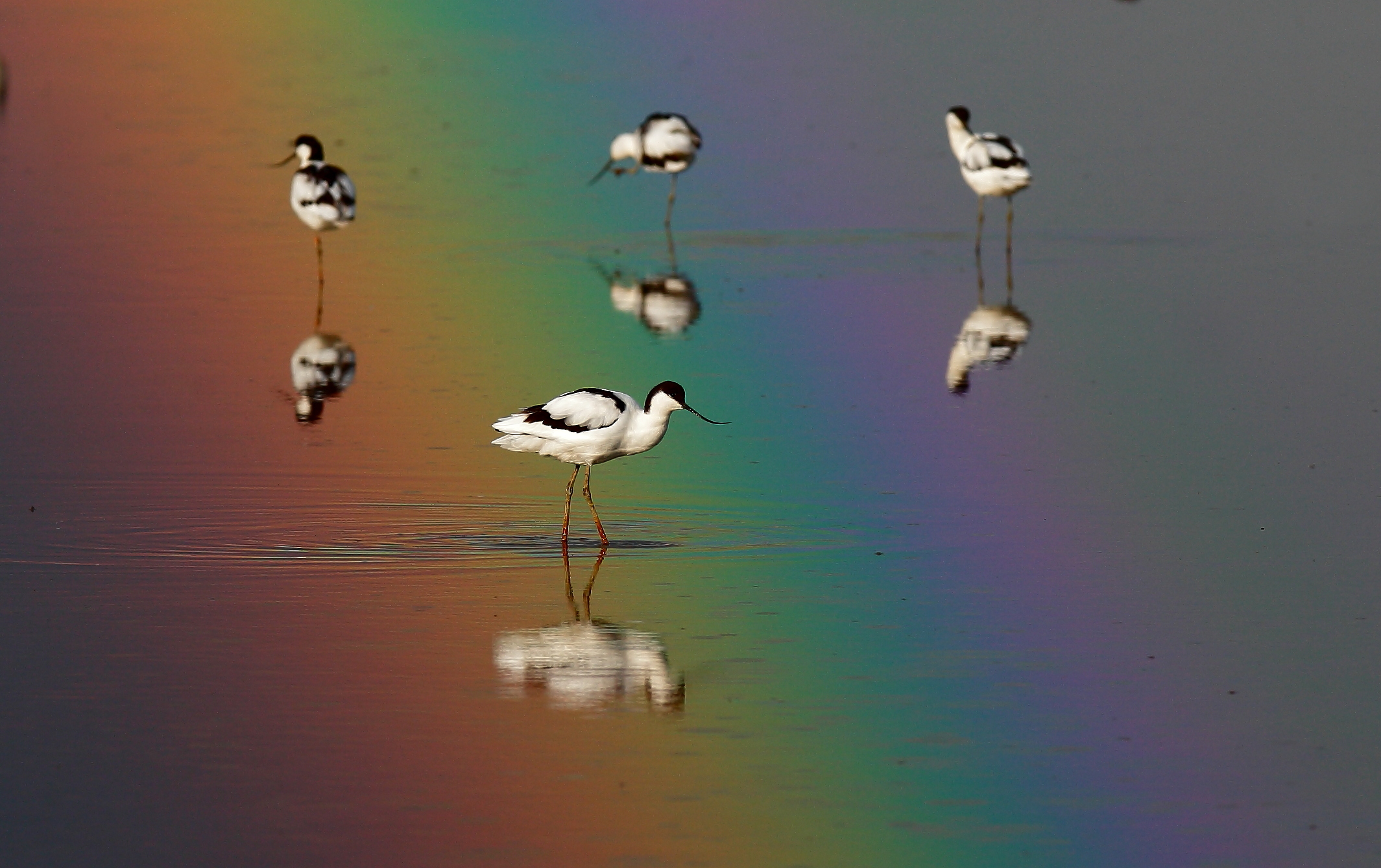 Avocet, Titchwell RSPB, Norfolk (Photo: Chris Darby)
"Red and yellow and pink and green..." so the song goes and so does this week's winning image from Chris Darby. What an amazing looking photo this is — an otherwise everyday shot has been transformed into something quite special by a rainbow's reflection.

A lucky shot? Perhaps, as far as being out in the field at the same time as a rainbow — but Chris was out in the field, alert and ready and has taken full advantage of the changing elements. Having Avocets as the photo's subject group only emphasizes its effect, the black and white plumage contrasting beautifully with the array of reflected colours. Exposure is spot on, with plenty of detail in the whites. An unusual winning shot, but a worthy one; congratulations to Chris on his POTW.
Other notable images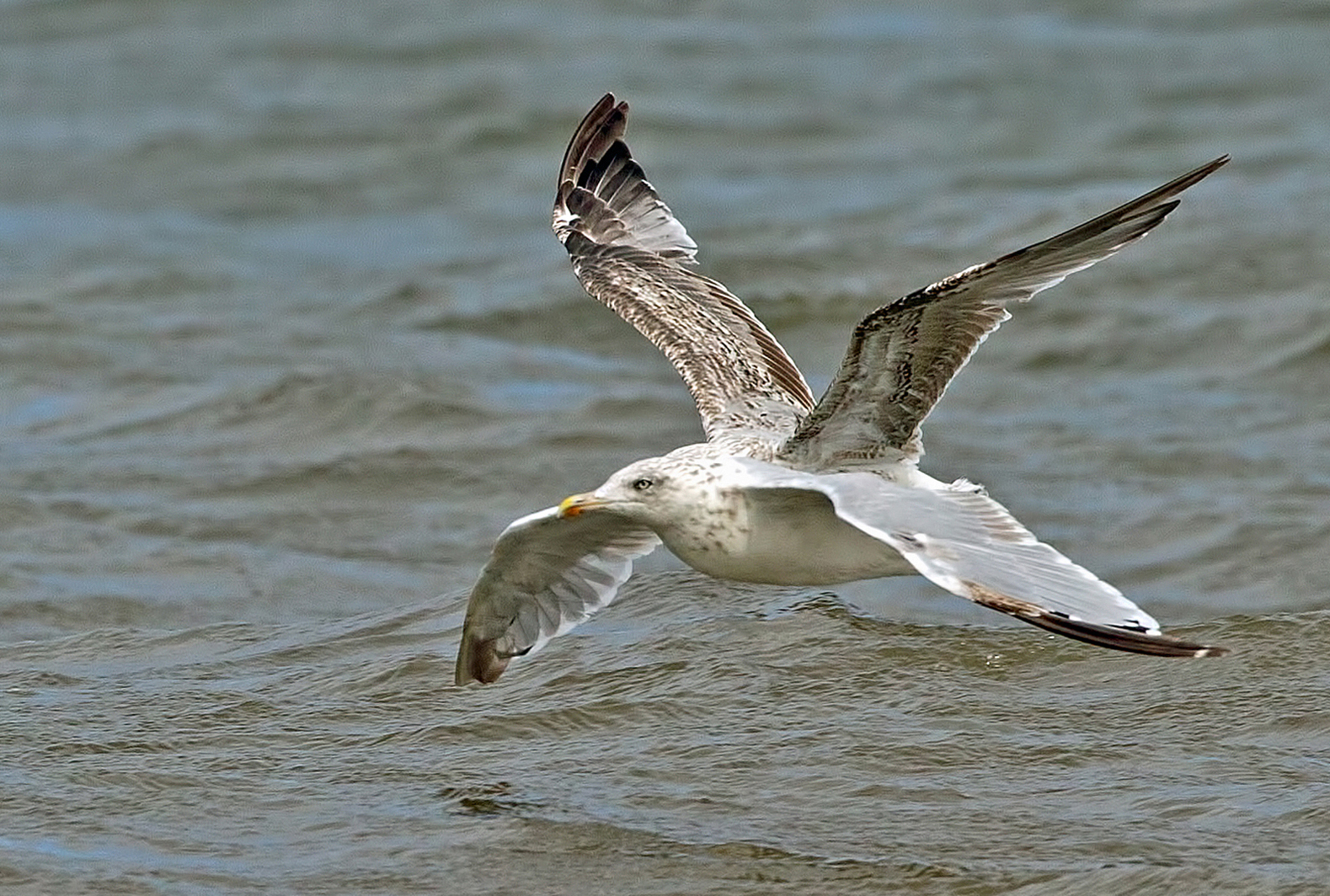 Herring Gull, Titchwell RSPB, Norfolk (Photo: Trevor Hannant)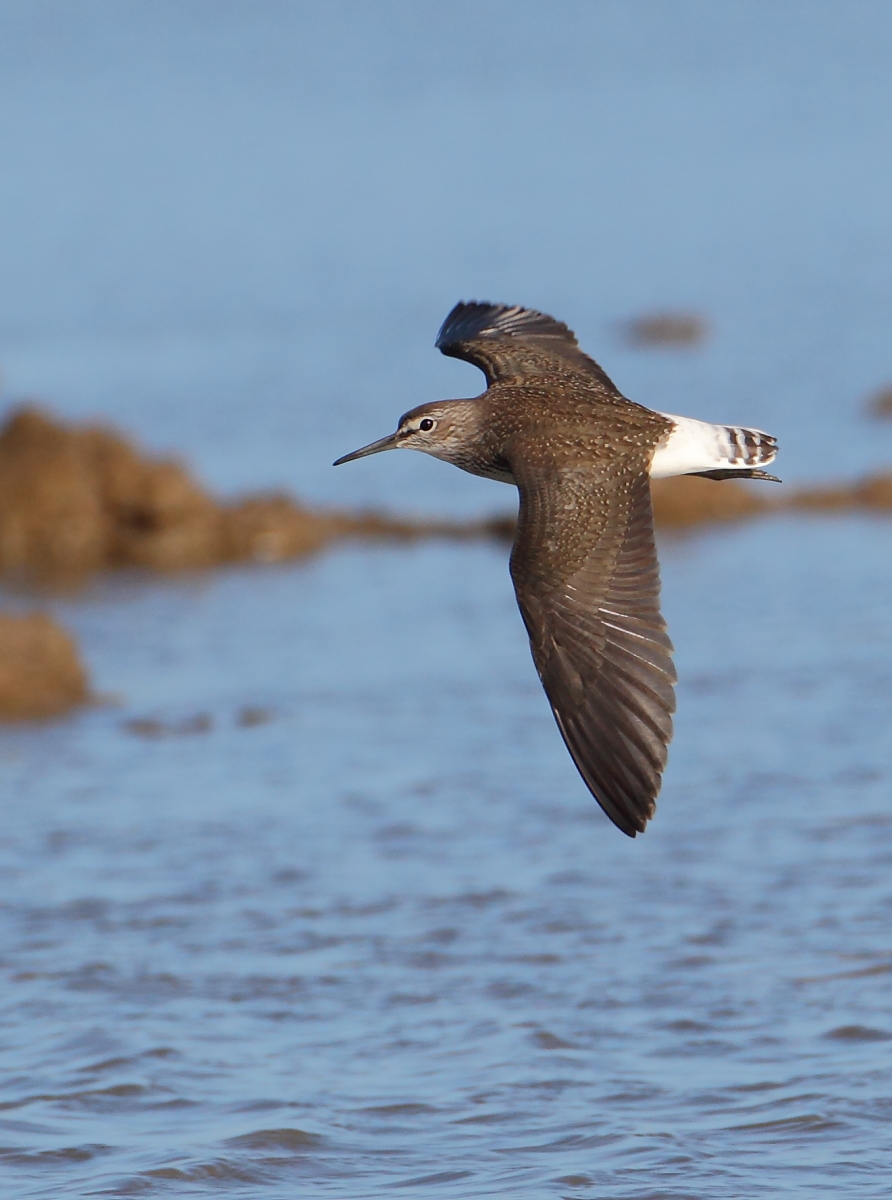 Green Sandpiper, Cley Marshes NWT, Norfolk (Photo: Chris Cook)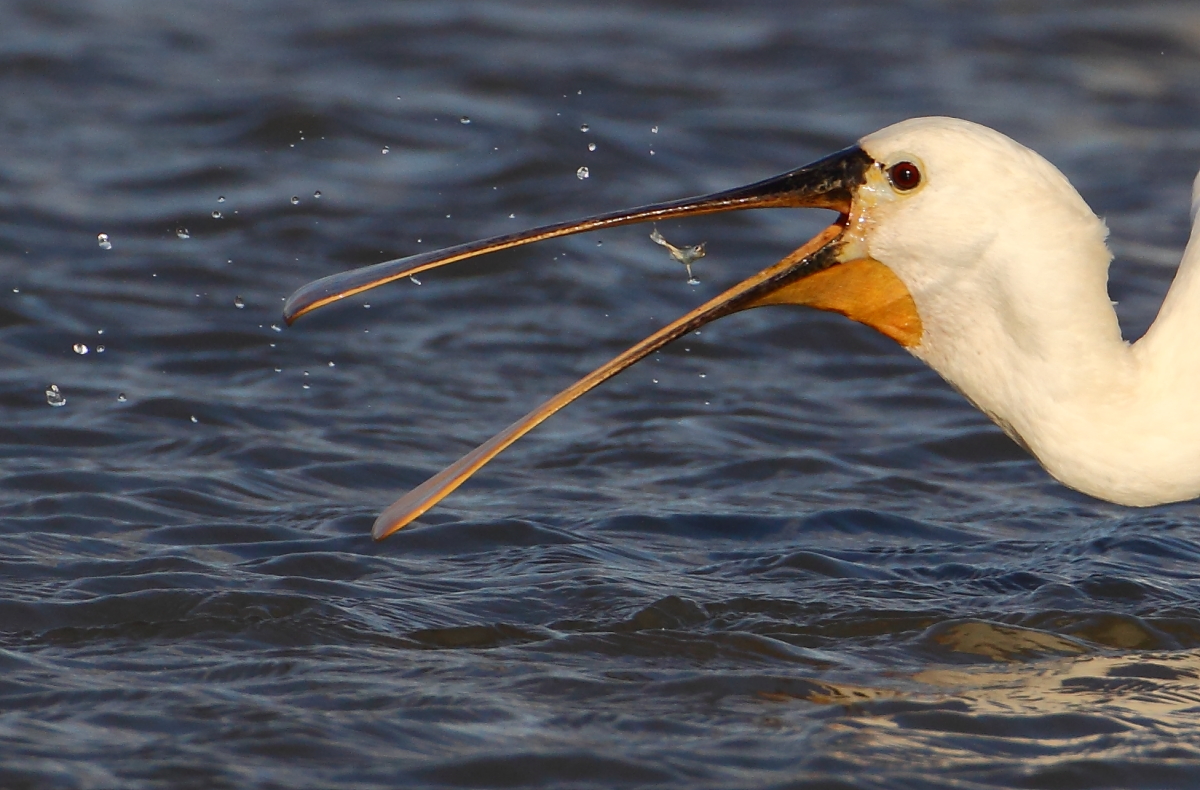 Spoonbill, Cley Marshes NWT, Norfolk (Photo: Chris Cook)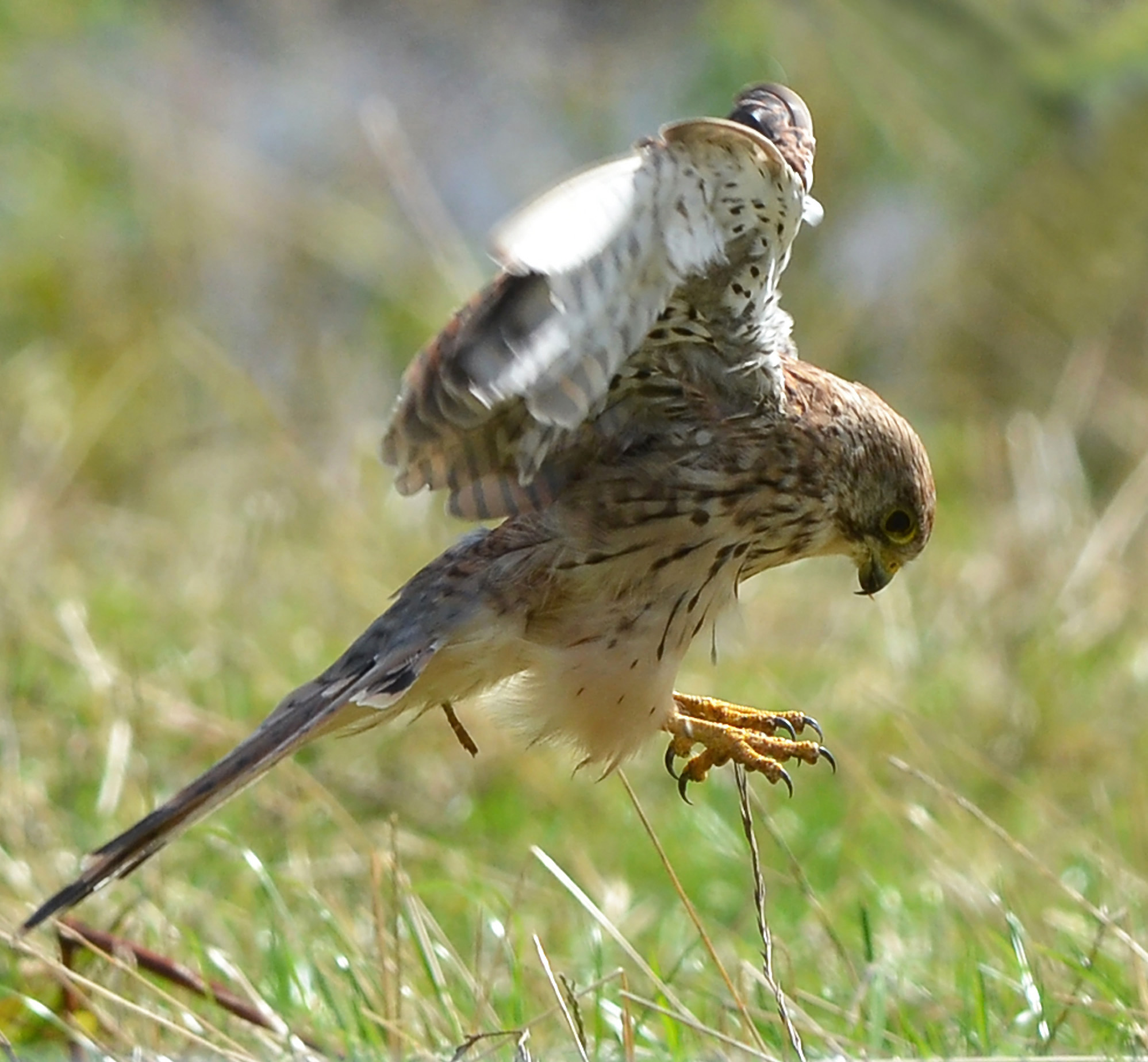 Kestrel, undisclosed site, Norfolk (Photo: Matt Crosby)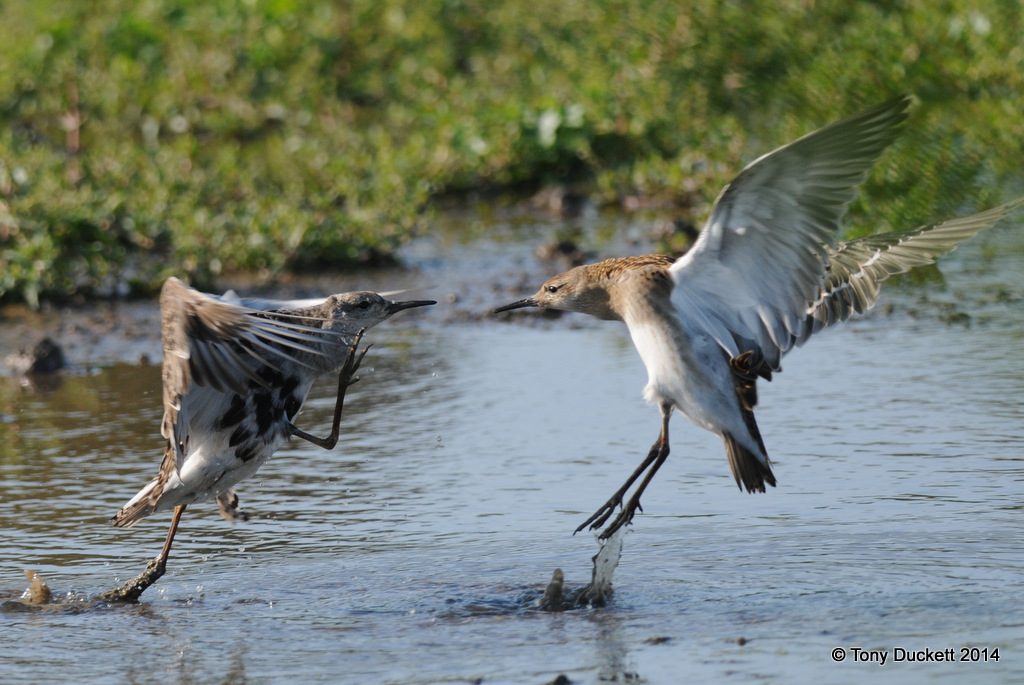 Ruff, Titchwell RSPB, Norfolk (Photo: Tony Duckett)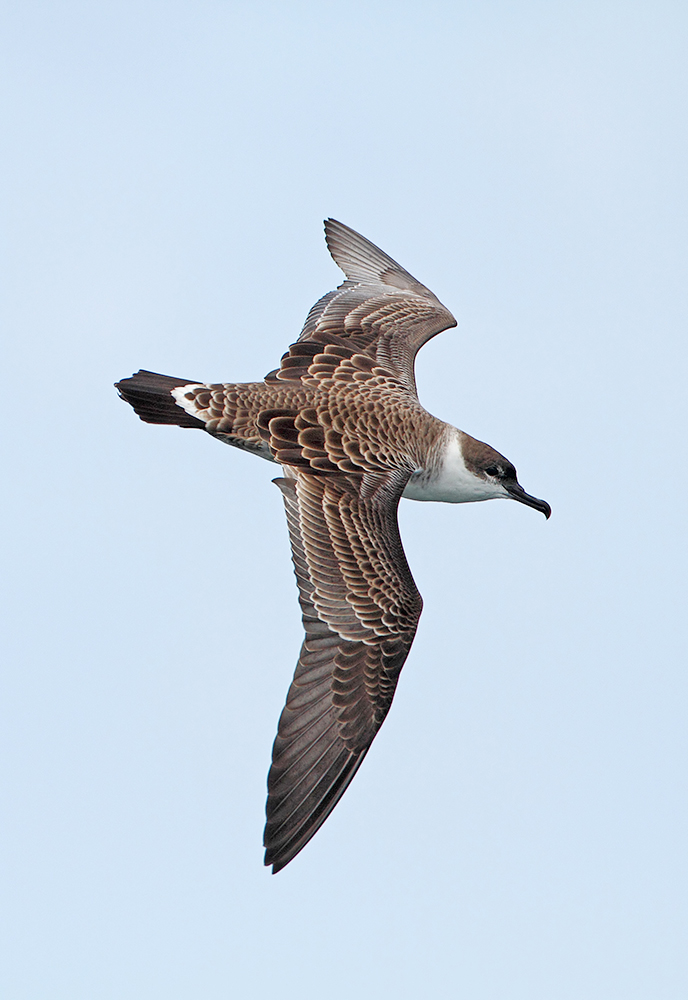 Great Shearwater, at sea, Isles of Scilly (Photo: Gary Thoburn)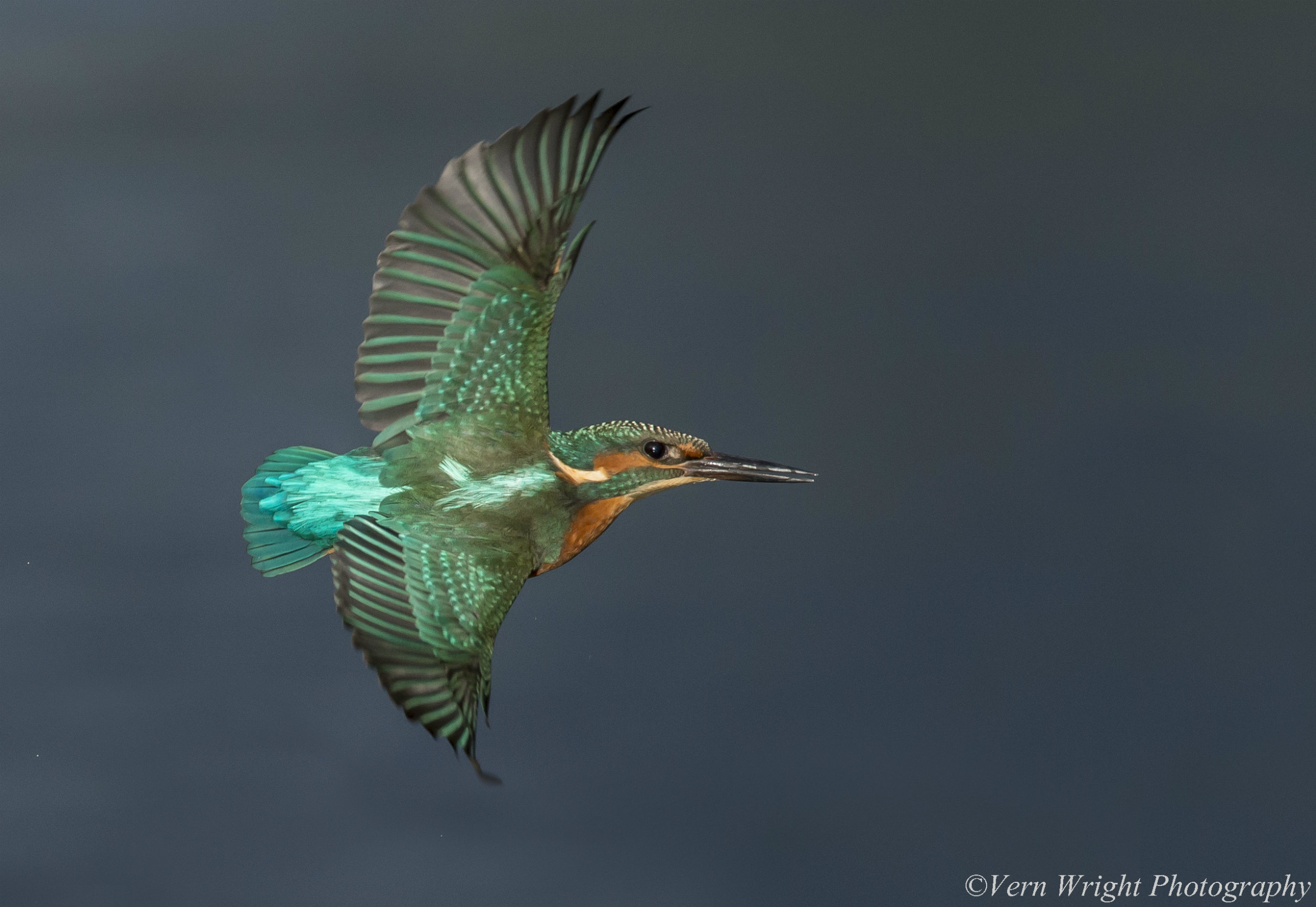 Kingfisher, Upton Warren NR (Permit Only), Worcestershire (Photo: Vern Wright)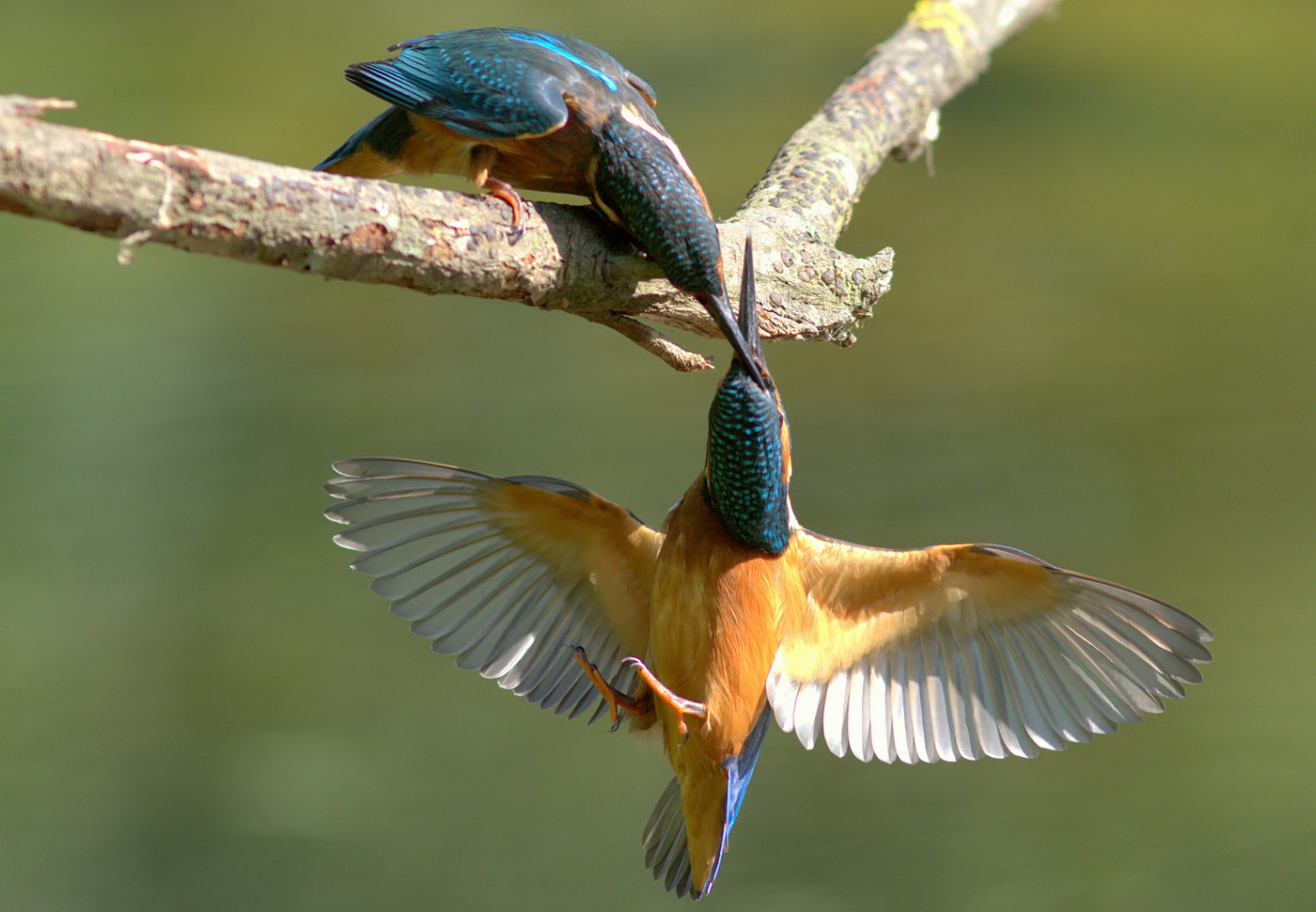 Kingfisher, undisclosed site, Suffolk (Photo: Neil Rolph)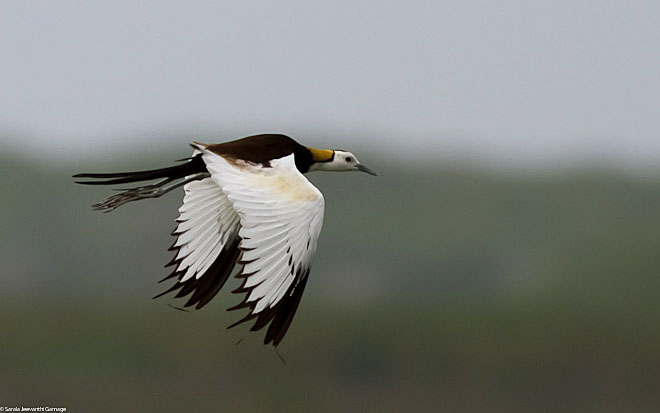 Pheasant-tailed Jacana, Sri Lanka (Photo: Sarala Gamage)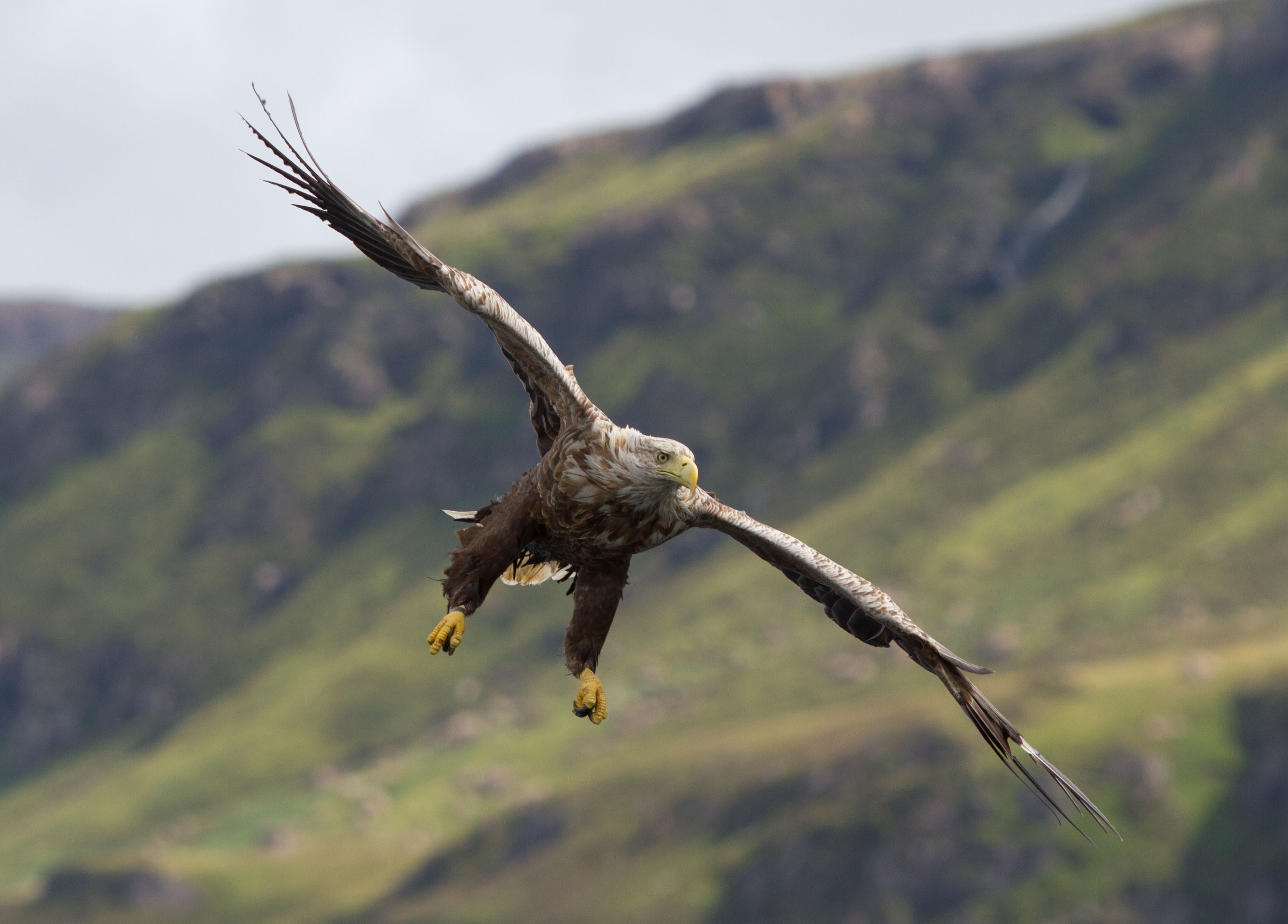 White-tailed Eagle, Loch na Keal, Mull, Argyll (Photo: Ian Griffin)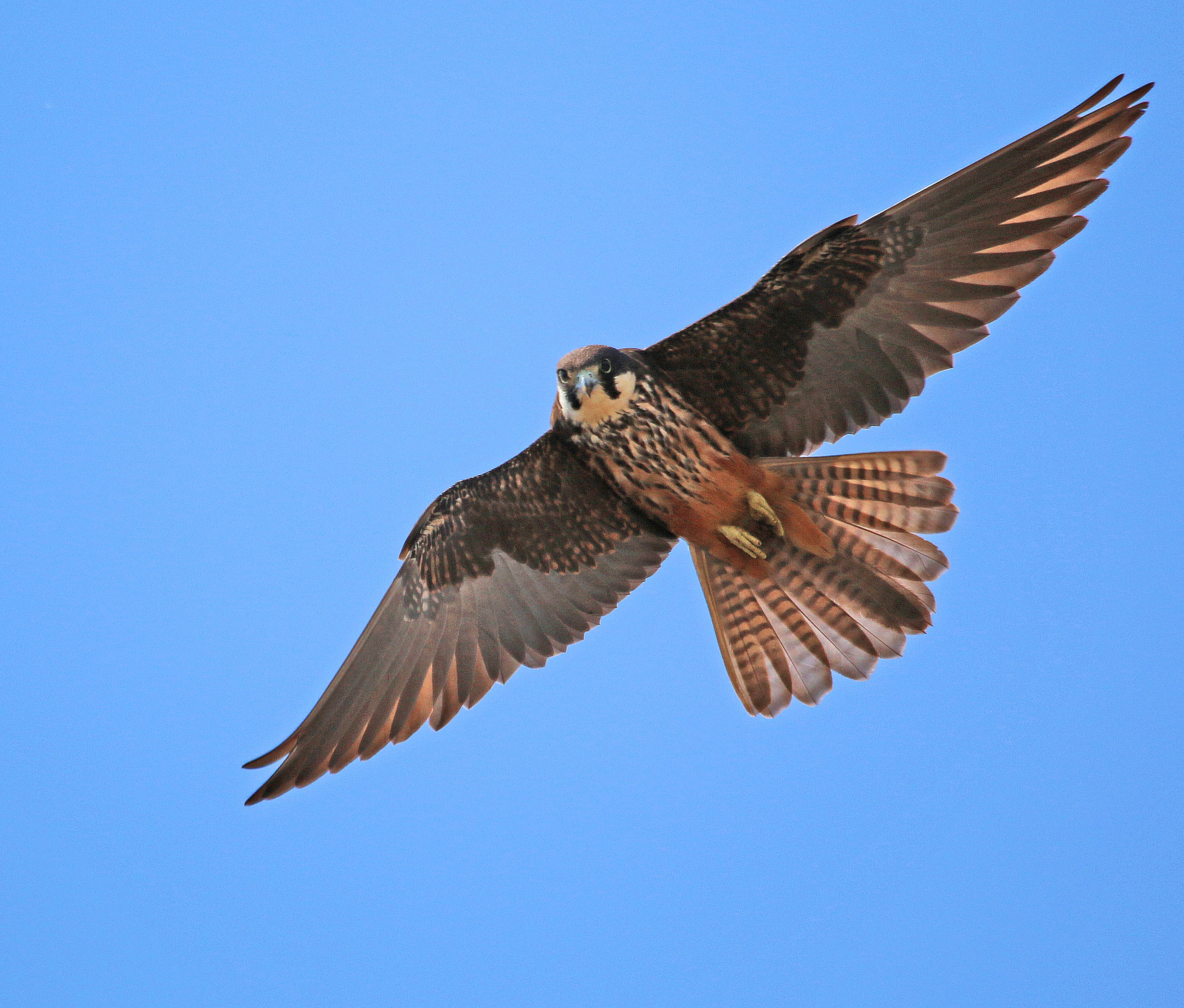 Eleonora's Falcon, Balearic Islands (Photo: Andy Mould)