Proceedings remained as quiet as they have been for a few weeks now, with just the odd snippet of excitement unearthed among a rather routine, and sometimes eerily muted, seven days. The only point at which birders' pulses started racing across the nation this week was when a photo of a Northern Hawk-Owl, apparently taken near Harrogate, went viral on Saturday evening.
Could it be that 2017 was to provide birders with one last hurrah? Was it possible that, despite a quiet autumn for the species across Scandinavia, a hawk owl had managed to cross the North Sea and set up residence in North Yorkshire? Or was it a well-positioned cuddly toy (as many were quick to suggest on Twitter)? Well, it turned out the bird did actually live and breathe, possessed feathers and was indeed photographed in a tree along the River Nidd near Knaresborough. But – and it was a very big 'but' – it transpired that the bird had originated from a nearby collection, which had lost the owl a few days previously. Panic over …
Altogether less contentious is the Snowy Owl in Cornwall, which reappeared at Carn Gloose (just south-east of Cape Cornwall) for the afternoon on 18th. Here it showed very well until dusk but, as with last week's brief appearance at Carn Brea, it was gone with the cover of darkness – there was no sign there throughout 19th. If this form is anything to go by, it's going to be a long winter of cat and mouse in west Cornwall for some – there are plenty of hedges and stone walls for a Snowy Owl to hide behind in the area!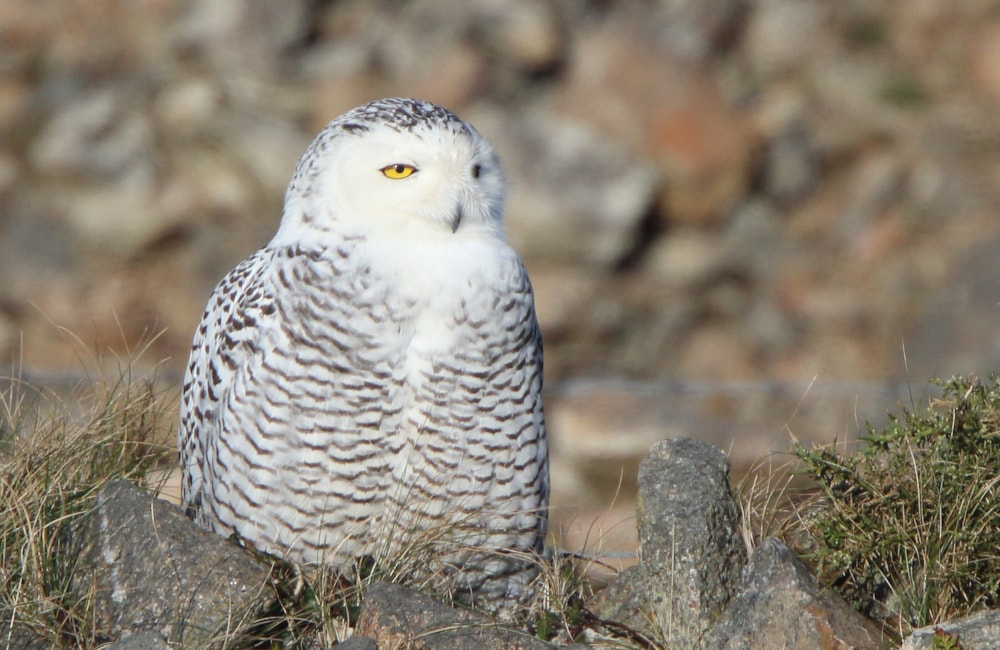 Snowy Owl, Carn Gloose, Cornwall (Tony Mills).
It was otherwise the Parrot Crossbill show again this week, with flocks on show at four English localities. New in was a triumvirate at Broxbourne Woods, Herts, from 18th. Up to 18 were still on the Berkshire-Surrey border at Wishmoor Bottom throughout the week, with half-a-dozen showing well again at Upper Hollesley Common, Suffolk, and up to 12 at Howden Reservoir, Derbyshire. There must be plenty more out there to be found, so what better aim is there than to find a group near you during the coming Christmas holidays?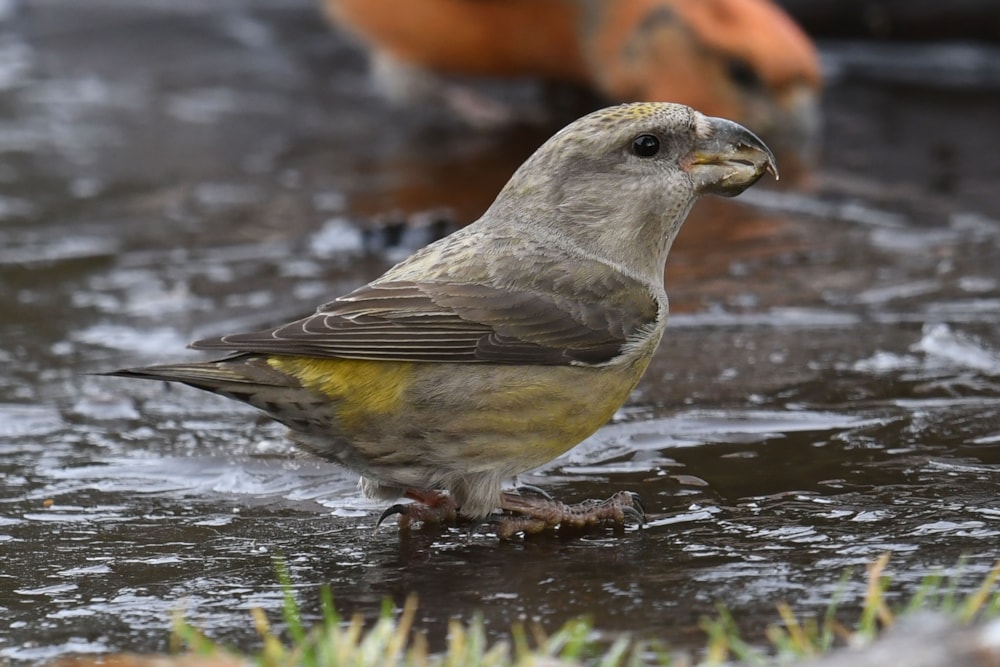 Parrot Crossbill, Upper Hollesley Common, Suffolk (Nick Appleton).
The now-famous escaped female Bufflehead, which has been touring sites in the Midlands and as far north as West Yorkshire for some time now, made two further appearances this week. First, on 17th, it was at Staines Reservoirs, London, before relocating to Otmoor, Oxon, the following day. This follows its last known appearance in Nottinghamshire at the start of December – it's quite impressive how these birds move around.
Both of the week's Lesser Scaup were in south-west England, at Dozmary Pool, Cornwall, and Chew Valley Lake, Somerset. A pair of Ring-necked Duck was found in the Wiltshire section of Cotswold Water Park on 18th (with a drake still there the following day), with a further five recorded around Britain and Ireland. One of the German Ferruginous Duck remained on show at Dinton Pastures, Berks.
The drake American Wigeon was back at Grindon Lough, Northumberland, on 18th, with drakes also still on North Uist and in Highland and Devon and the female still at Grimley, Worcs. Unfortunately further drakes reported from Co Cork and Devon transpired to be hybrids. Green-winged Teal were noted in Kent, East Yorkshire, Argyll, Highland (two) and Co Antrim. The drake Black Scoter was again seen off Rossbeigh, Co Kerry, on 18th – the first report of it for almost two months. Two Surf Scoter lingered off Porthpean, Cornwall, with a drake off Marros Sands, Carmarthen, on 19th, two off Llanddulas, Conwy, on 18th, two off Musselburgh, Lothian, one in Largo Bay, Fife, and a couple off the Co Meath coastline. The only King Eider this week was the drake off Wester Quarff, Shetland.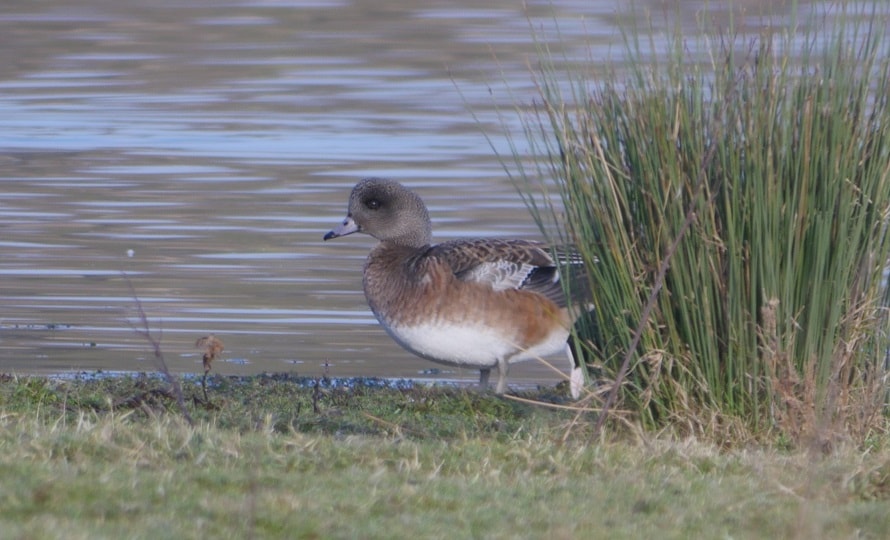 American Wigeon, Camp Lane Pools, Grimley, Worcestershire (Brian Stretch).
A Todd's Canada Goose continued among Pink-feet in Highland, this week being seen near Castle Stuart. A Red-breasted Goose among Pink-feet along the Northumberland coast at Cresswell from 16th was found to be sporting a thin blue ring, highlighting the ongoing issue with escaped wildfowl and the need for scrutiny in every individual case. The blue-morph Snow Goose was back at Loch of Skene, Aberdeenshire, on the morning of 19th, with the white morph still on Berneray, Outer Hebrides. What was presumably a returning Black Brant was back in the Walney and Roa Island area of Cumbria from 15th, with other birds logged in Dorset, Essex and Norfolk (two).
Glossy Ibises were logged at seven sites, five British and two Irish. Unfortunately, one of the Irish birds – at Dungarvan, Co Waterford – had expired by 13th, and was rather disturbingly discovered hanging from overhead wires. One at Colyford Common, Devon, from 15th must have been the bird which flew over nearby Seaton Marshes last week.
A white-morph Gyr Falcon, apparently not bearing jesses, was at Hurworth Burn Reservoir, Durham, from 18th, although the origin of some mainland birds has been suspect in the past.
Ring-billed Gulls were again at a premium, although Ireland produced two new individuals: a second-winter in Galway City on 15th and an adult at Poulnasherry Bay, Co Clare, on 18th. The only British record concerned the regular bird at Blashford Lakes, Hants. Though numbers remained similar to the previous week, Iceland Gulls had definitely spread southwards a little by the end of the week, with birds clocked at several sites in the Midlands and South-East. Glaucous Gulls were considerably less numerous, with birds logged at fewer than 20 sites.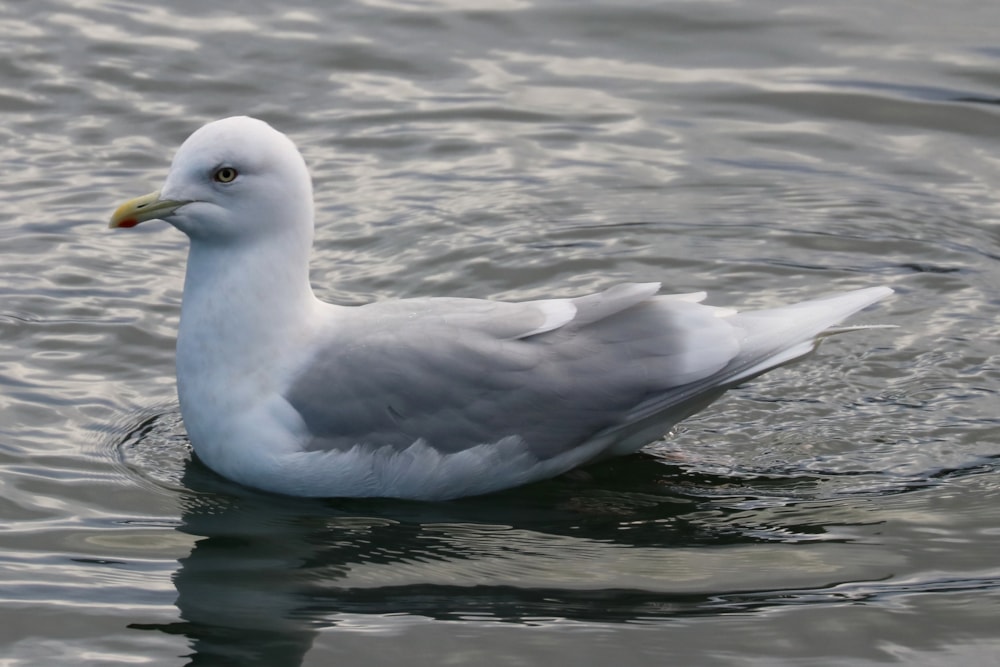 Iceland Gull, Troon, Ayrshire (Bruce Kerr).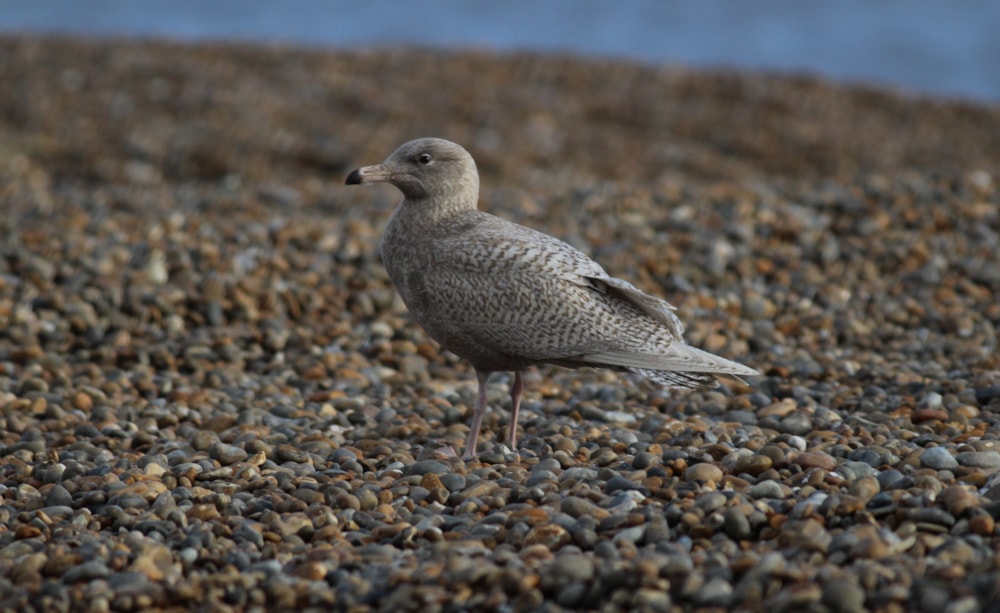 Glaucous Gull, Aldeburgh, Suffolk (John Davies).
The Stilt Sandpiper remained on show at Brownsea Island, Dorset, all week, as did the Lesser Yellowlegs just along the coast at Lodmoor. The adult Long-billed Dowitcher was again at Oare Marshes, Kent, on 16th. The Temminck's Stint was still at Pulborough Brooks, West Sussex, and the American Golden Plover was back on the Hayle Estuary, Cornwall, on 19th.
Content continues after advertisements
A male Eurasian Penduline Tit proved one of the more popular birds of the week after being found at Longford, Glos, on 16th. A couple of winters ago two penduline tits spent the winter at Horsebere Flood, very close to Longford, and it's tempting to suggest that this bird may be one of those.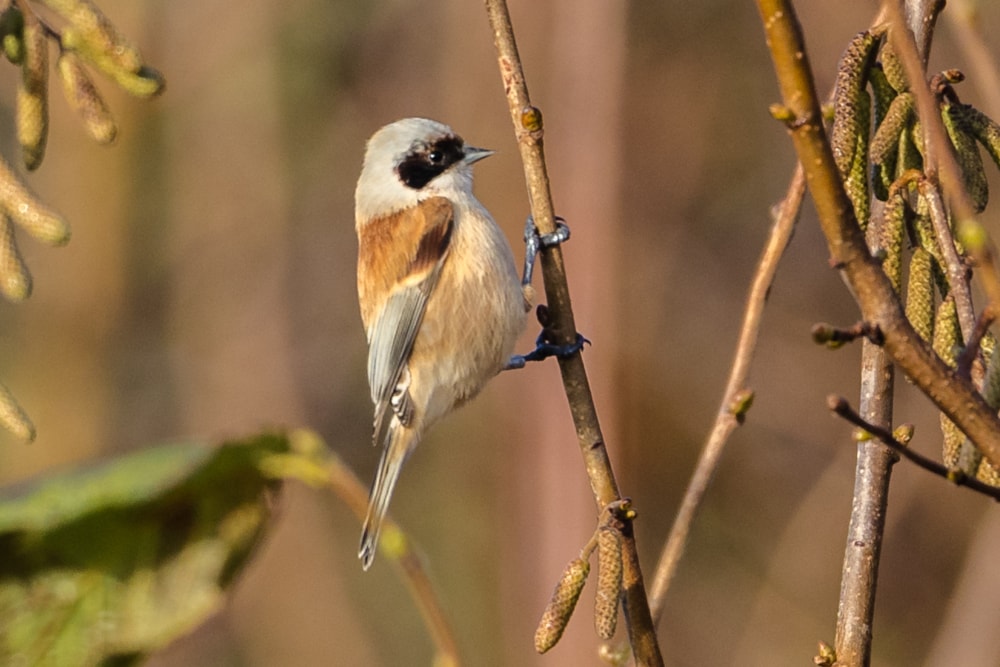 Eurasian Penduline Tit, Longford, Gloucestershire (Ian Bollen).
A highlight of recent weeks, the Titchfield Haven Barred Warbler remained on show there throughout and looks set to be a good bird for 2018 listers looking to get off the mark quickly on 1 January. The only Yellow-browed Warblers reported were at Portland, Dorset, and Paignton, Devon. A thing of beauty, the first-winter Rosy Starling continued in Easington, East Yorks, to 18th.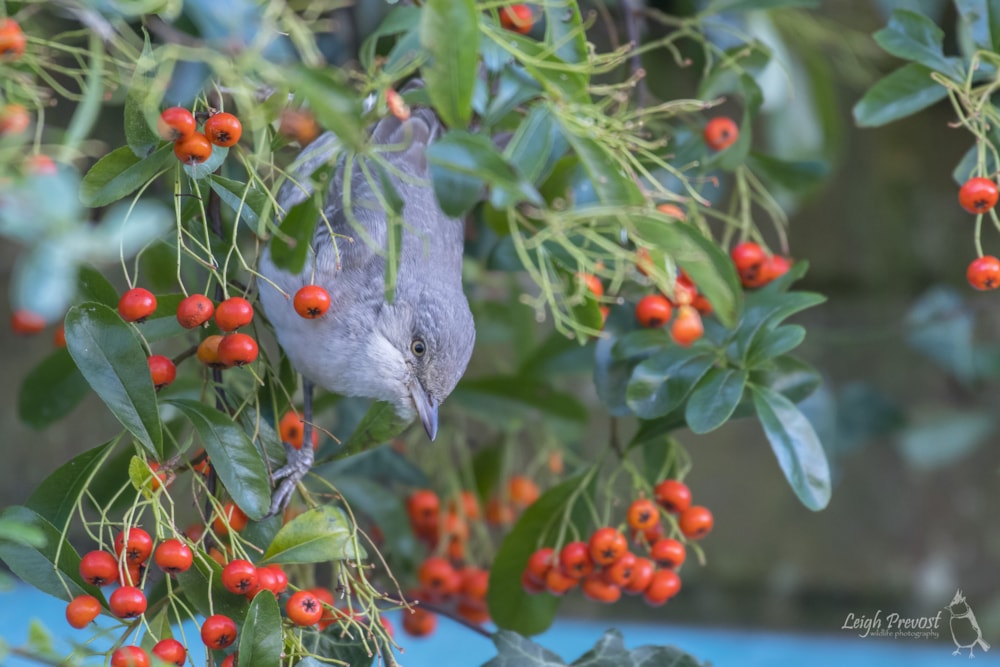 Barred Warbler, Titchfield Haven NNR, Hampshire (Leigh Prevost).
The apparent male 'Italian' Sparrow was still in East Budleigh, Devon, and the Coues's Arctic Redpoll at Hazlewood Common, Suffolk, remained a popular and confiding fixture throughout. Another Coues's was seen intermittently at Swillington Ings, West Yorks, with a probable at Barlow Fell, Durham, on 18th. There was a bizarre record of a Common Rosefinch in Stromness, Orkney, on 16th.

Coues's Arctic Redpoll, Hazlewood Common, Suffolk (John Richardson).
Last week's Pied Wheatear was still showing well at Ballymacoda, Co Cork, until the afternoon of 15th, but hasn't been seen since.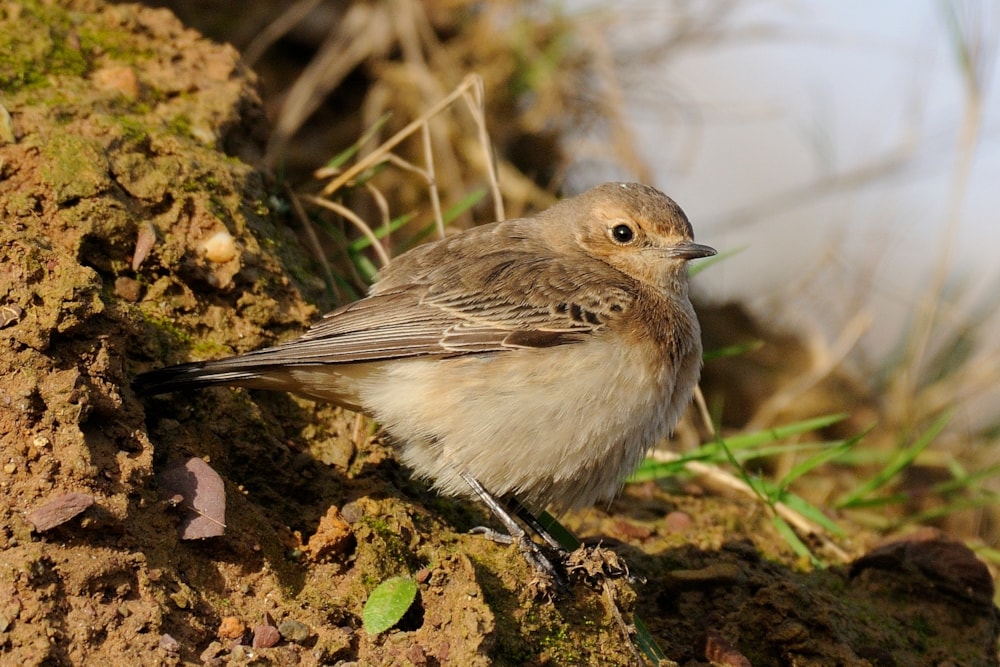 Pied Wheatear, Ballymacoda, Cork (Andrew Malcolm).
Hawfinches continue to be prominent on our news service, with 260 reports of the species carried over the seven days. Birds remain most numerous in south-east England and the Midlands, with 42 counted coming in to roost at Broxbourne Woods, Herts, on 18th.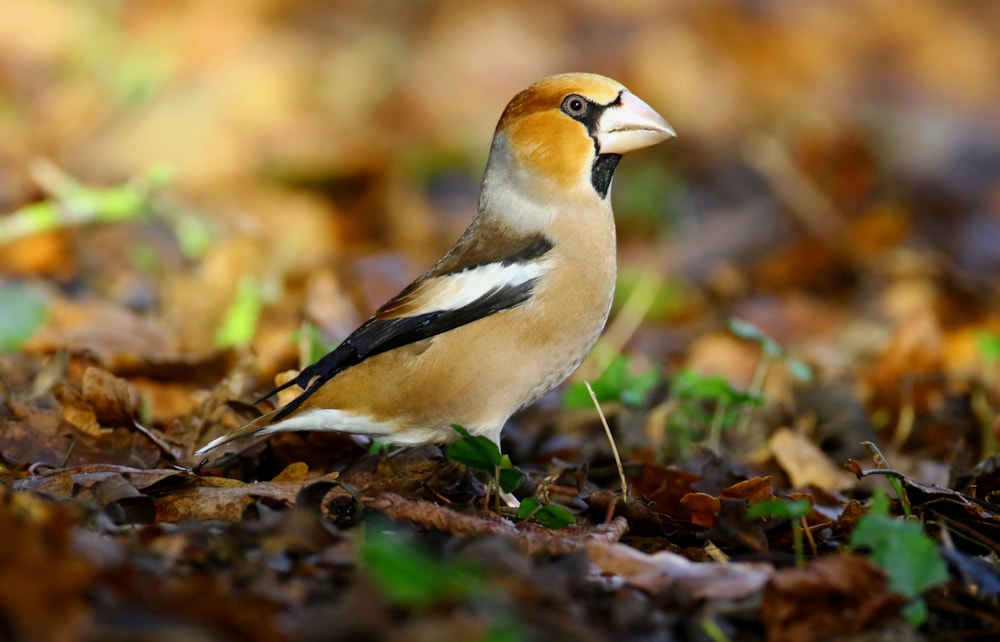 Hawfinch, undisclosed site, Hampshire (Lee Fuller).
Western Palearctic news
Fuerteventura seems to be the 'in form' location in the region at present – the Dwarf Bittern was still showing well near Llanos Pelados all week and up to four Greater Hoopoe-Larks were discovered in the far south of the island at Punta Pesebre. In addition to this, up to four Olive-backed Pipits and five Little Buntings are wintering around Costa Calma.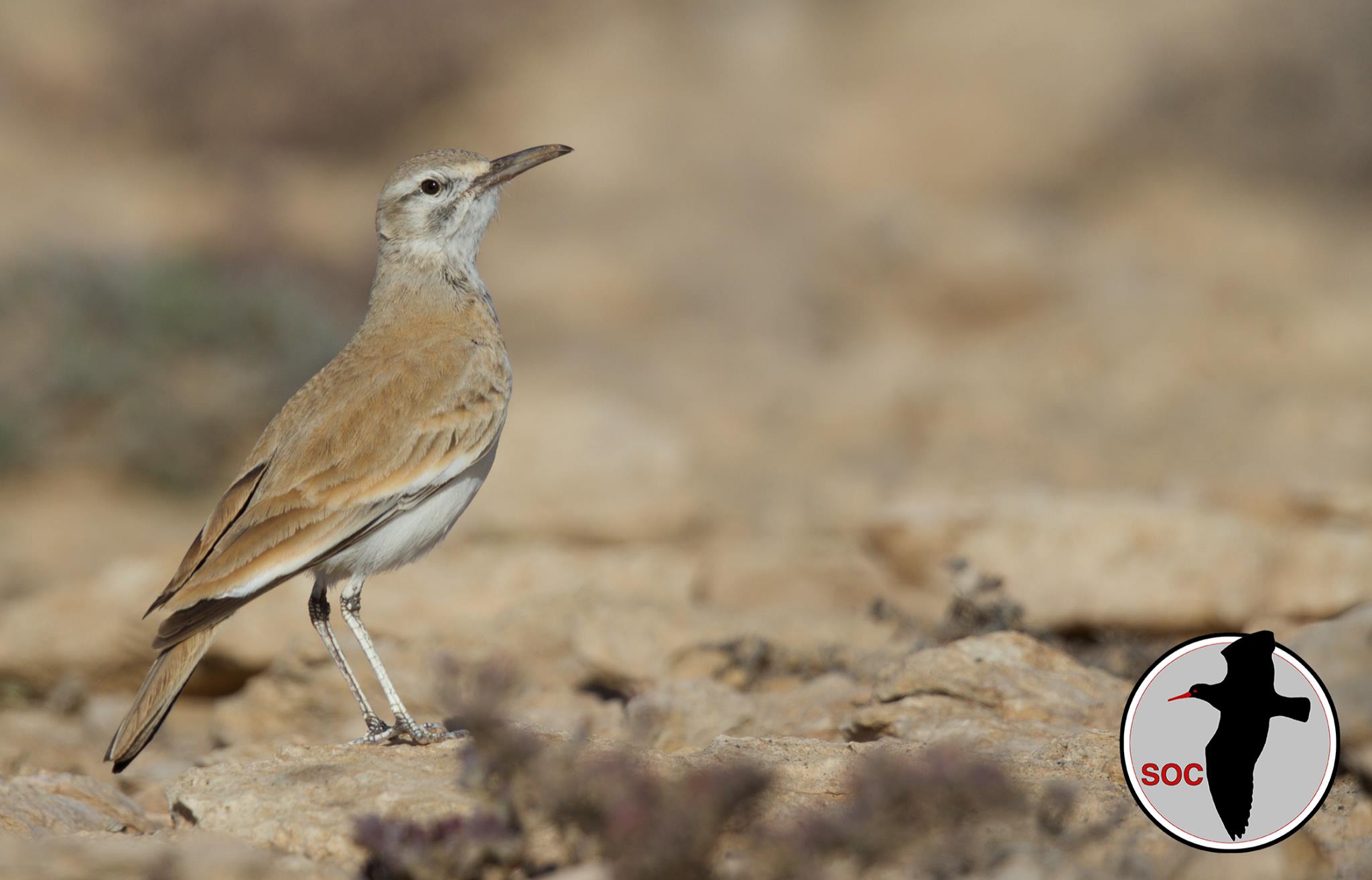 Greater Hoopoe-Lark, Fuerteventura, Canary Islands (Eduardo Garcia del Rey).
Also in the Canary Islands, a Swinhoe's Storm Petrel was bizarrely picked up on a ferry between Tenerife and La Palma on 17th and was successfully released. In Cape Verde, a juvenile Black-headed Heron was at Rabil Lagoon, Boavista, on 14th. News from the Azores was sparse, with just the lingering Yellow-browed Warbler at Lagoa Azul, São Miguel.

Yellow-browed Warbler, Sete Cidades, São Miguel (Gerbrand Michielsen).
The Grey-throated Martin remained alongside the small group of wintering Pale Martins at Jahra Pools, Kuwait, with two Crested Honey Buzzards still around. The final record of note this week was an Allen's Gallinule picked up at an undisclosed locality in Greece on 14th, although the bird later died.