There has been a marked transition from spring to summer since I last wrote this column, with the volume of bird news having declined drastically – quintessential of June, of course. However, at this time of year – the 'summer doldrums' as we often refer to it here at BirdGuides – the occasional gem is nonetheless unearthed during the long and largely quiet midsummer days.
One place where you can never truly rest on your laurels is Fair Isle, and so it proved this week with a memorable warbler double act on 16th. Following the discovery of a River Warbler at the bird observatory early morning, an Eastern Olivaceous Warbler was trapped and ringed there in the afternoon, with the elusive Locustella also trapped to provide some terrifically gripping in-the-hand images of both blockbuster birds side by side.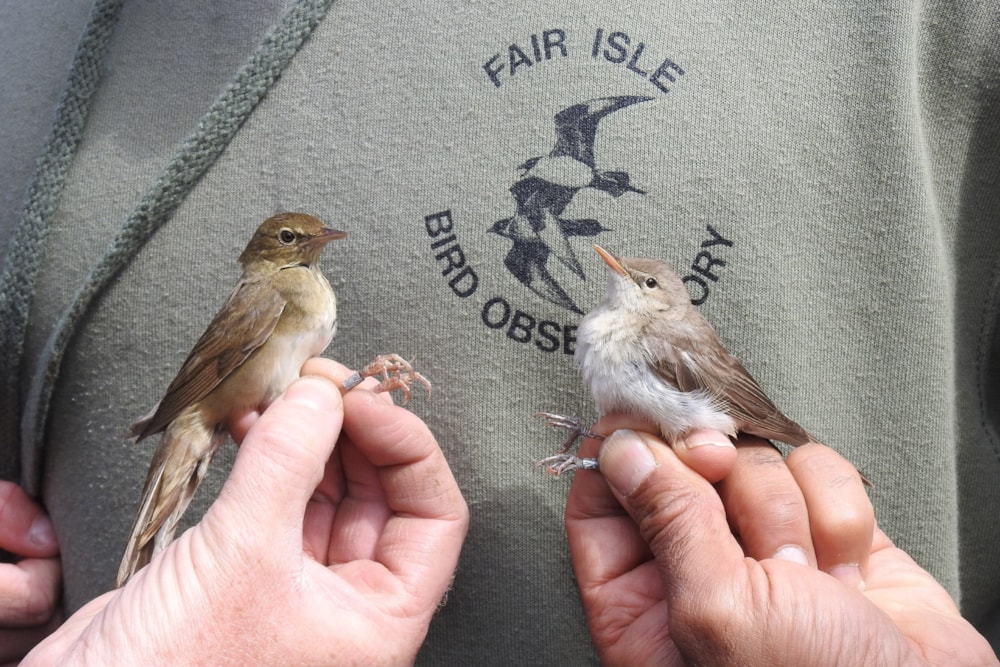 Eastern Olivaceous Warbler, Fair Isle, Shetland (Sarah Harris).
The two River Warbler records in 2018 were the first in Britain for five years and it was as long ago as 2010 since there was a truly twitchable example on offer (a very popular male at Thorpe-next-Haddiscoe, Norfolk, in July). Since then there have been a further seven, four of which have been on Fair Isle. With regards to the Eastern Olivaceous – a much rarer species on our shores, but increasingly frequent since the turn of the century – it's been very much a Shetland speciality in recent years, with all four records since 2013 coming from the archipelago.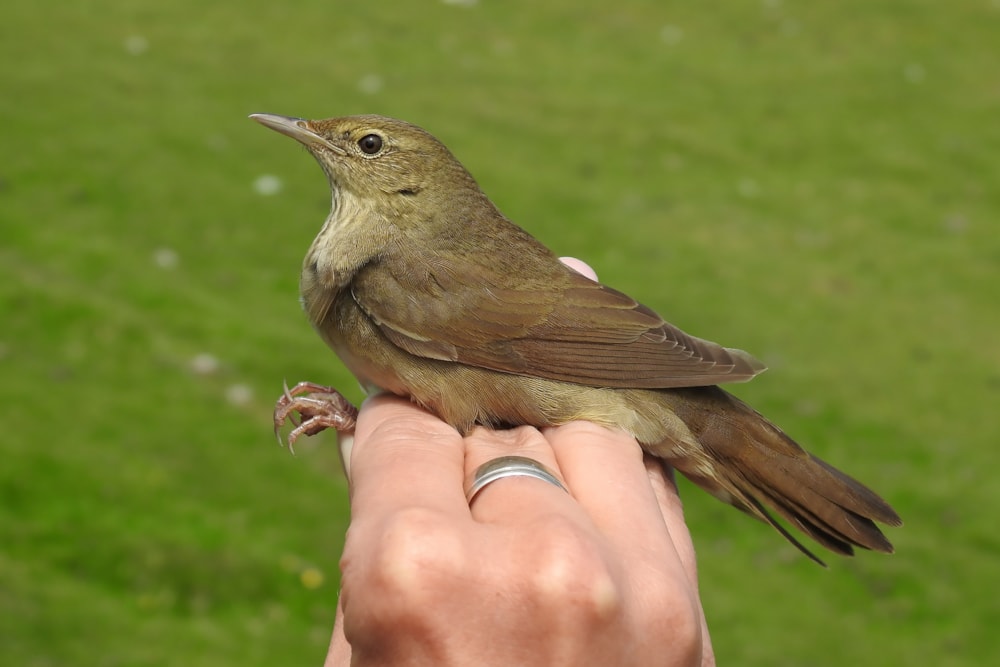 River Warbler, Fair Isle, Shetland (Max Hellicar).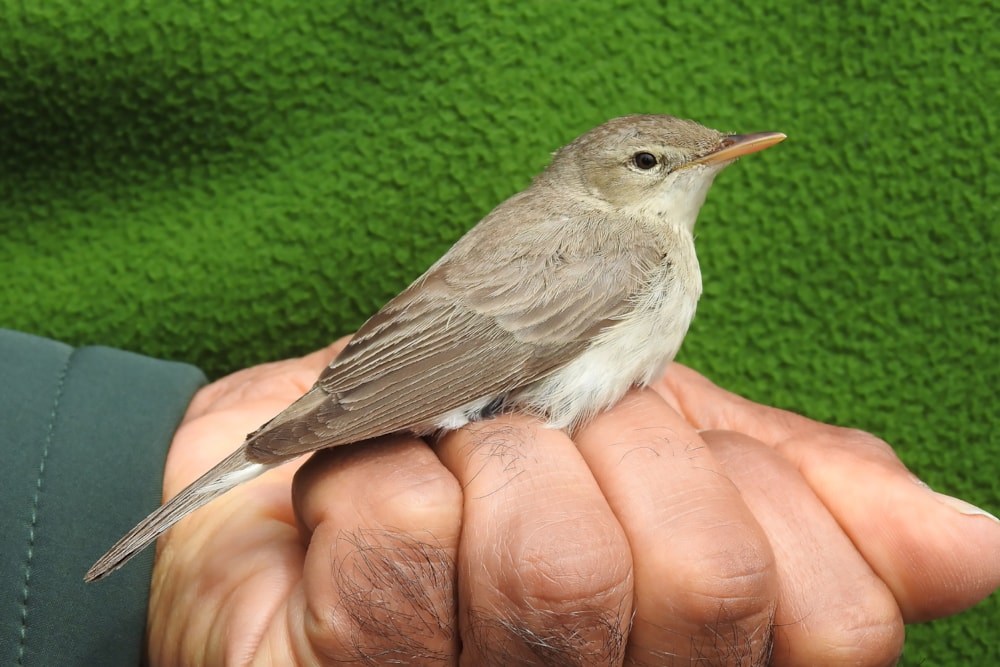 Eastern Olivaceous Warbler, Fair Isle, Shetland (Sarah Harris).
The rarest bird of the week was the White-crowned Sparrow in a garden at Mull of Oa, Islay, Argyll, briefly mid-morning on 12th. Gone as quickly as it had appeared, this is a species that seems to be occurring more regularly in Britain nowadays, yet a gettable bird would no doubt tempt many to make the trip.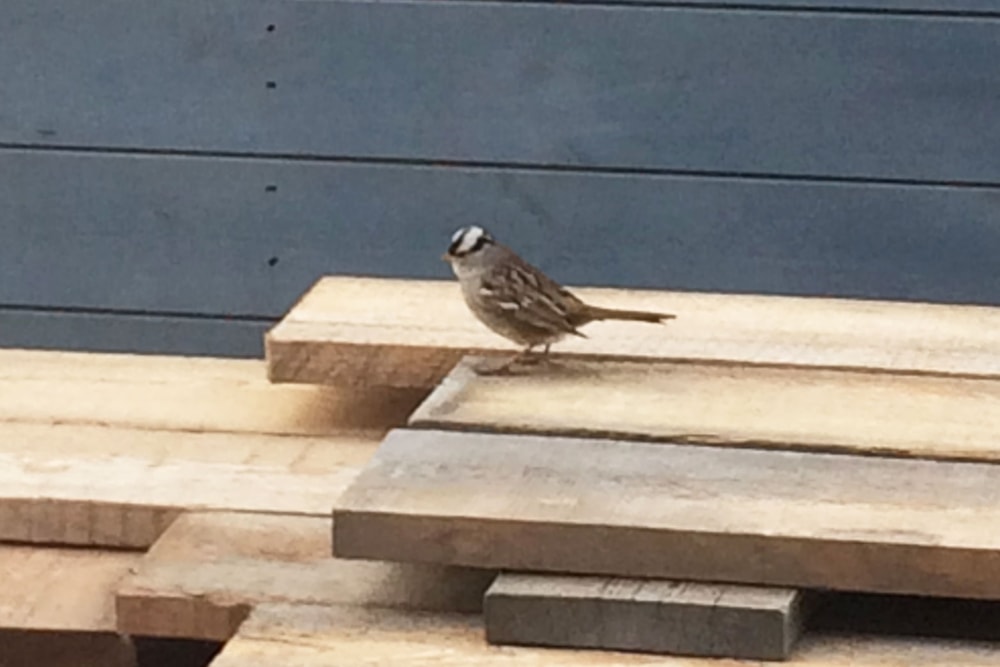 White-crowned Sparrow, Mull of Oa, Islay, Argyll (Bonnie Wood).
If birders were asked which is the best individual birding site in Britain, there's a fair chance that a good proportion would nominate Frampton Marsh RSPB, Lincs, as a fitting recipient of such an esteemed title – as well as hosting vast numbers of common species year-round, it has produced countless rare birds over the past decade and has a shorebird list to rival just about anywhere. Finding new species for that list is becoming an ever-more difficult challenge, yet the site did it again this week, with a terrific Black-winged Pratincole taking up residence there from 18th. This is the site's third pratincole species, following a Collared in August 2009 and a well-watched Oriental in May 2010.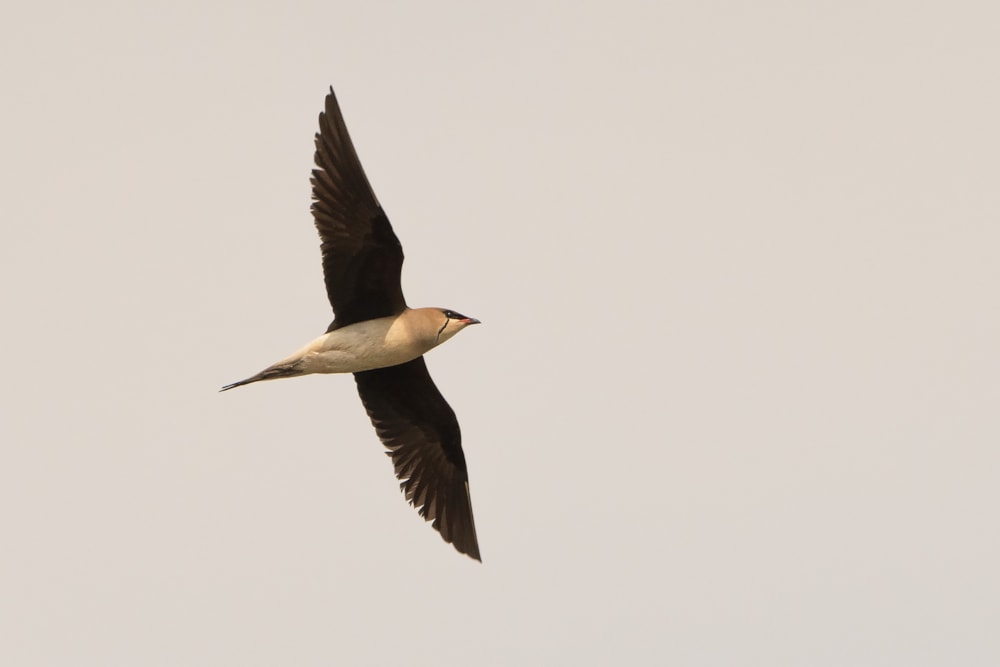 Black-winged Pratincole, Frampton Marsh RSPB, Lincolnshire (Steve Keightley).
May and June invariably produce at least one Terek Sandpiper somewhere in Britain or Ireland each year and the 2019 edition concerned a mobile bird at Ythan Estuary, Aberdeenshire, on 13th. The week's other new wader was a pristine adult Long-billed Dowitcher at Belfast Lough RSPB, Co Antrim, from 16th.
Continuing wildfowl included the Baikal Teal in Northumberland, which reappeared at Druridge Pools on 18th, while there were two different Blue-winged Teal at separate sites in Clyde. The drake King Eider returned once more to Ythan Estuary, Aberdeenshire, from 15th. The diverse array of ducks for mid-June was bolstered by no fewer than five Ring-necked Duck, the drake Lesser Scaup again in Borders, Ferruginous Duck still in West Yorkshire, perhaps three drake American Wigeon (with one or two in Co Wexford) and a brace of drake Surf Scoter at Dunnet Bay, Highland. Finally, the drake American Black Duck remained in situ at Strontian, Highland, although the unprecedented quality of images taken this spring appear to show a couple of subtle yet worrying plumage traits, such as the greenish gloss to the head and a couple of apparently slightly curly uppertail coverts – both are suggestive of Mallard ancestry …
A Purple Heron visited Blacktoft Sands RSPB, East Yorkshire, on 13-14th, with another overflying Catcott Lows, Somerset, on 15th and the long stayer still at Titchwell RSPB, Norfolk, all week. Glossy Ibises were at half-a-dozen sites.
The first Wilson's Storm Petrel of the summer is always a red-letter moment and this year's concerned a fly-by at Toe Head, Co Cork, on 16th. The following day, three were seen at sea off Scilly.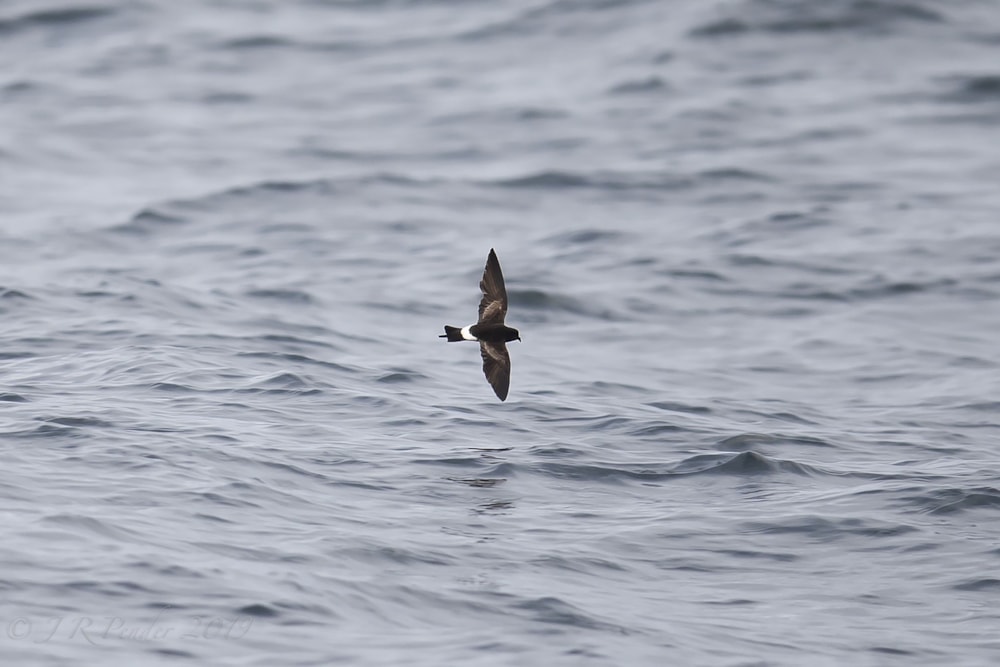 Wilson's Storm Petrel, Scilly pelagic, Isles of Scilly (Joe Pender).
Content continues after advertisements
A new Savi's Warbler was found at Cors Ddyga RSPB, Anglesey, on 14th, lingering there to the end of the week. Two also continued to advertise themselves at Minsmere RSPB, Suffolk. Anglesey also scored a Blyth's Reed Warbler, with a male in song at Wylfa Head on the evening of 15th. The strong year for Great Reed Warbler continued, with a new male singing at Low Barns, Durham, from 13th in addition to birds still at two sites in West Yorkshire. Iberian Chiffchaffs remained on territory in Suffolk, West Yorkshire and Lancashire, while an Icterine Warbler sang at Colemore, Hants, for the morning on 18th, giving county listers a rare opportunity at this local mega. Other Icterines were on Shetland (Fair Isle and Bressay on 12th and 14th respectively), while transient Marsh Warblers sang in Norfolk, East Yorkshire (two) and Shetland.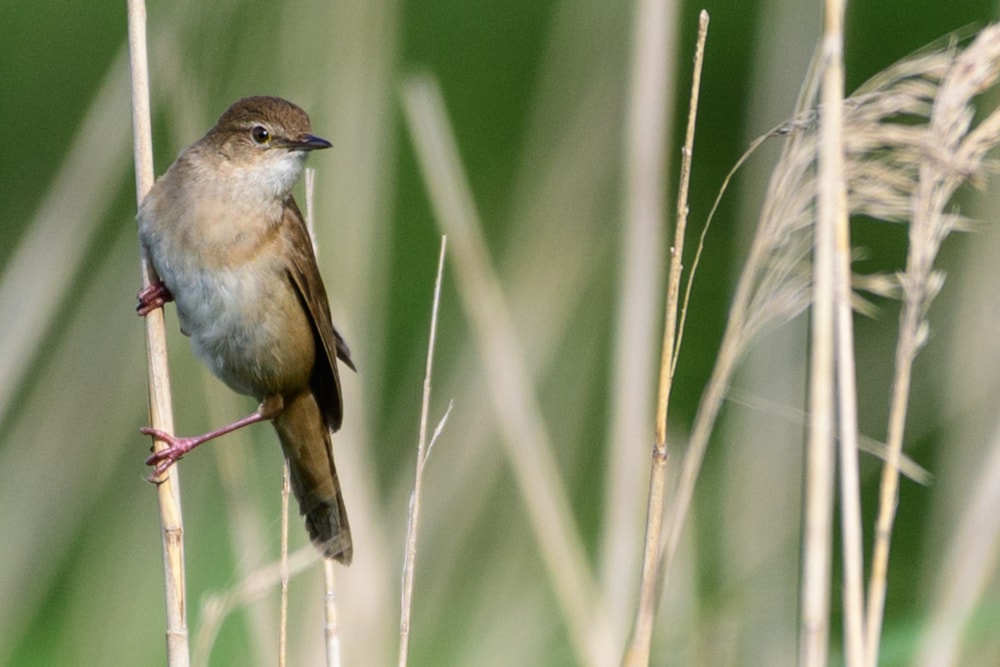 Savi's Warbler, Cors Ddyga RSPB, Anglesey (J Martin Jones).
After 10 days in residence, at Horsey, Norfolk, the male Lesser Grey Shrike eventually decided enough was enough and departed overnight on 17/18th. A showing of 15 Red-backed Shrikes was a good number for mid-June and included a male on the west coast at Great Orme, Conwy, on 17th.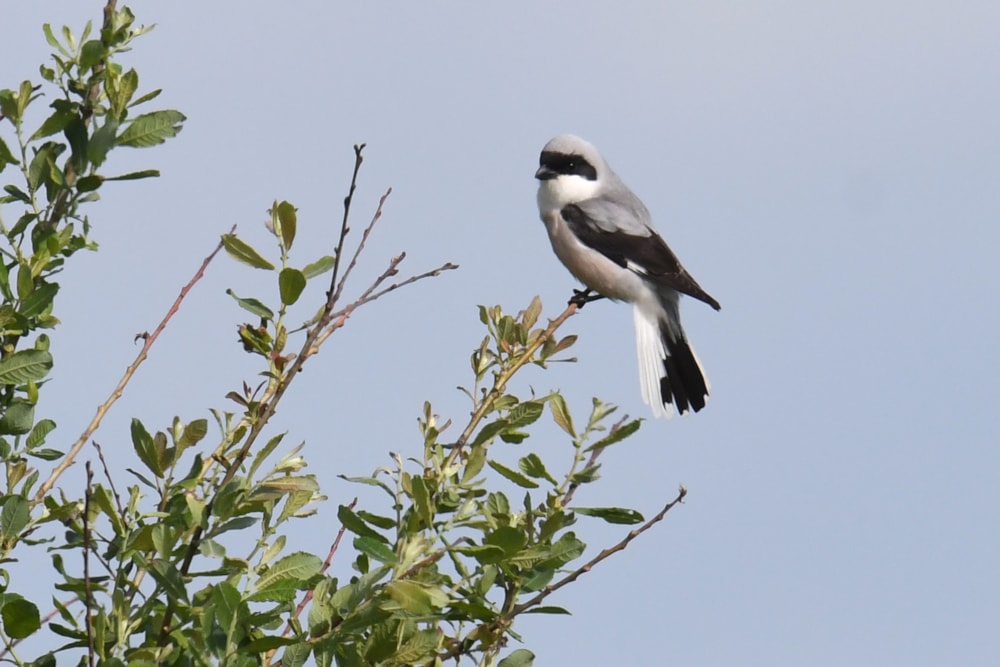 Lesser Grey Shrike, Horsey, Norfolk (Nick Appleton).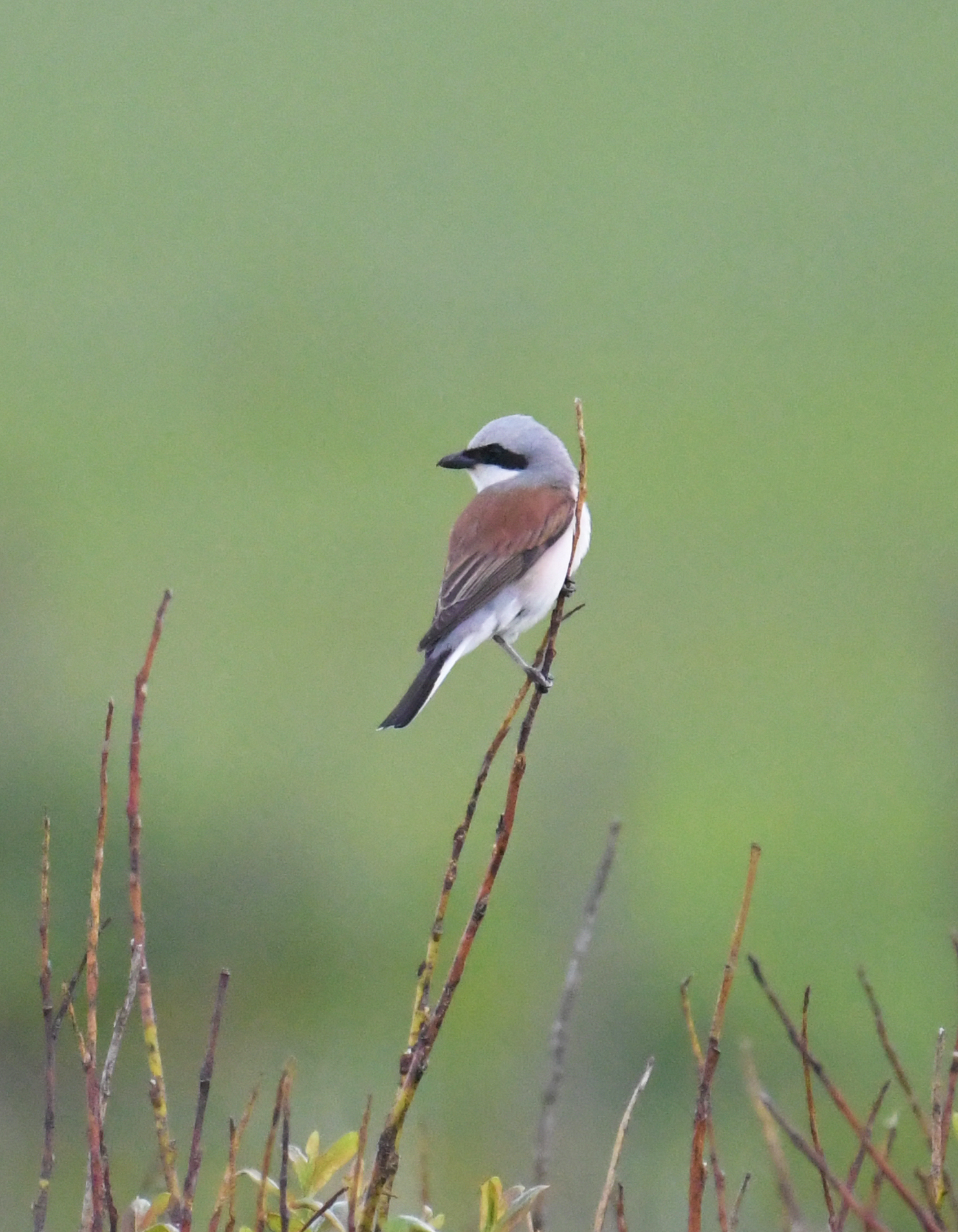 Red-backed Shrike, Papa Westray, Orkney (Jonathan Ford).
The week's four Common Rosefinches were spread widely, occurring on Scilly, in Co Galway and Argyll and on Fair Isle. The male European Serin sang in vain for another week at Littlestone-on-Sea, Kent, with others briefly in East Yorkshire and Lincolnshire.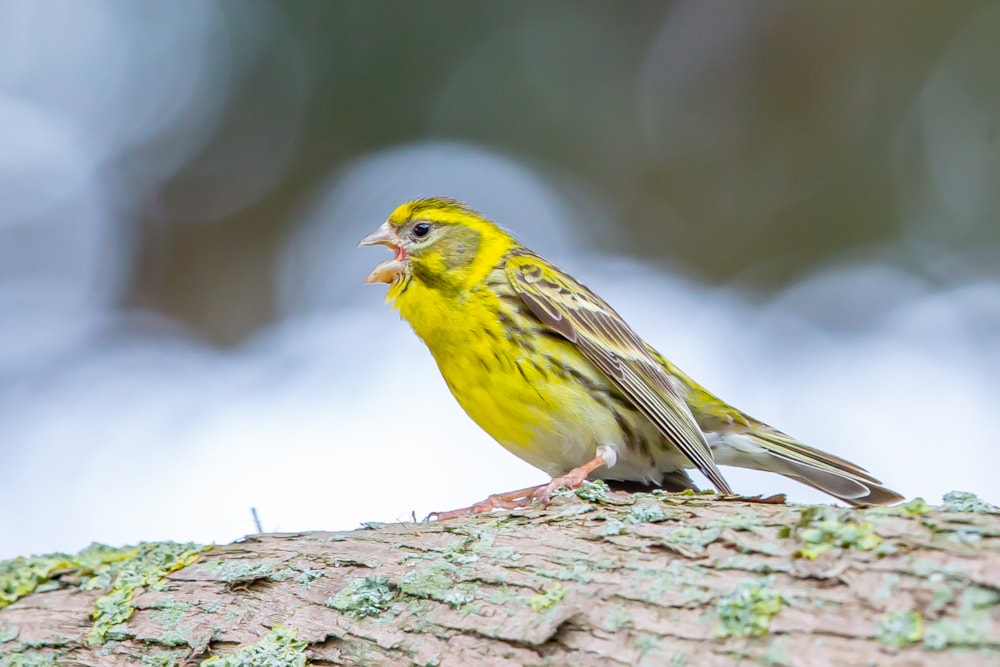 European Serin, Littlestone-on-Sea, Kent (Paul Ward).
A European Bee-eater lingered at the impressively named Latheronwheel, Highland, from 11-14th, with brief birds also in Devon, Cornwall and Northumberland. There was an intriguing report of a potential Blue-cheeked Bee-eater at Winchcombe, Glos, on 16th, although it proved one that got away.
A very reasonable showing of seven Rosy Starlings was noted, exhibiting a classic north-westerly bias. Birds were in Co Down on 11th and Co Wicklow on 12th, with records also stemming from Ayrshire, Lothian, Argyll, Highland and the Outer Hebrides.
Western Palearctic
A fly-by Black-browed Albatross at Garðskagi, Iceland, on 12th could feasibly be the German bird, which has been AWOL since April.
Poland's first Audouin's Gull was on the River Vistula at Toruń on 14-15th, while the birder who found the country's third Eastern Olivaceous Warbler must have felt in heaven rather than Hel on 18th.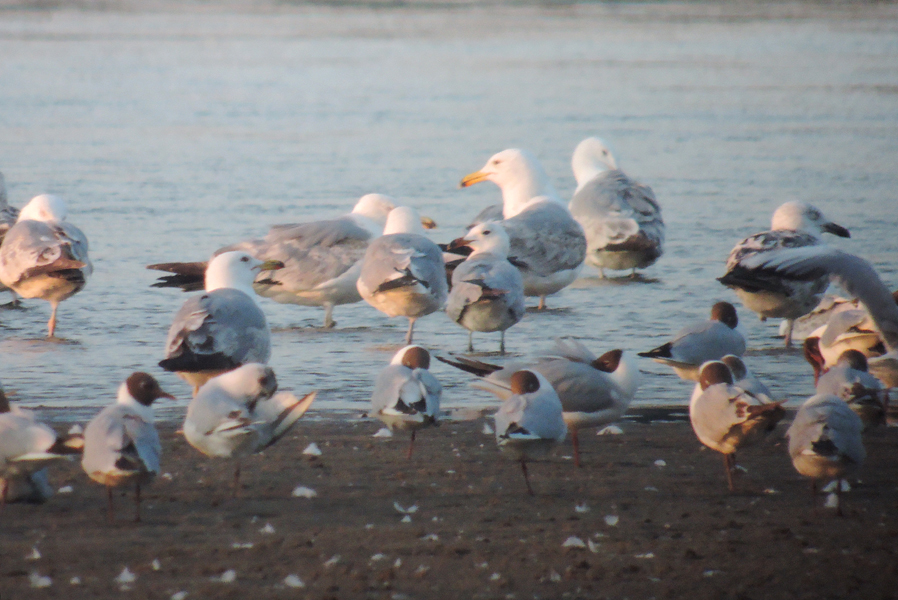 Audouin's Gull, Toruń, Pomerania (Zbigniew Kajzer).
Breeding was confirmed for the Elegant Terns at Marjal dels Moros, Valencia, this week, with a chick alongside a pair there and at least one further adult still in the area. A Red-footed Booby was near Nerja, Andalucia, from 16th.
Long-staying rarities included the Nutcracker in Wageningen, The Netherlands, the Pygmy Cormorant in Brussels, Belgium, and three Great White Pelicans at Étang des Landes, France, plus at least one Pied-billed Grebe still on São Miguel, Azores. Other Dutch records included a male Pied Wheatear on Vlieland on 16th and the Pied Crow on Ameland on 17th.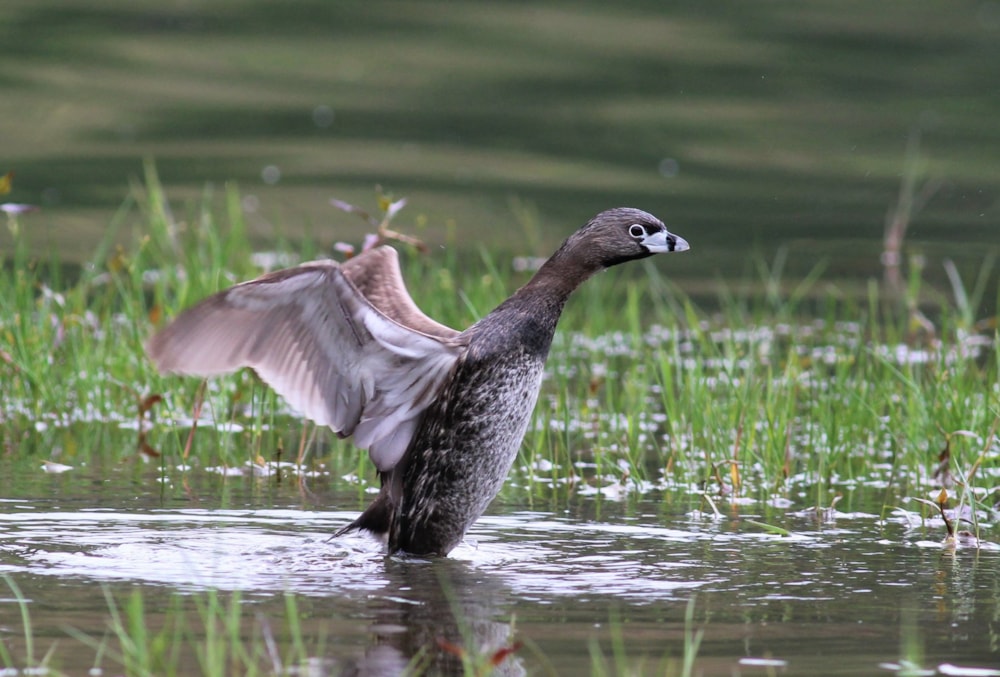 Pied-billed Grebe, Lagoa das Furnas, São Miguel (GerbyBirding.com).