Our final Review of the Week of 2018 is a quiet affair, despite the changeable weather conditions that birders may have been hoping would have stirred things up a little. In fact, just 34 individual reports involving rare or mega-rare species were put out on our sightings page over the seven days, illustrating well how the year is drawing to an unremarkable close …
The clear highlight of the week was a juvenile Ivory Gull in Aberdeenshire. Unfortunately, though, the bird proved a mere fly-by as it cruised along the coast just north of Cairnbulg on 12th, and it wasn't seen again. Barring the memorable influx of winter 2013/14, it seems that confiding Ivory Gulls have become genuinely few and far between since the turn of the century, with Britain and Ireland receiving more than their fair share of brief and unco-operative individuals. While it seems unlikely that this individual will be seen again, it'd be nice if it is relocated somewhere and puts in an extended stay.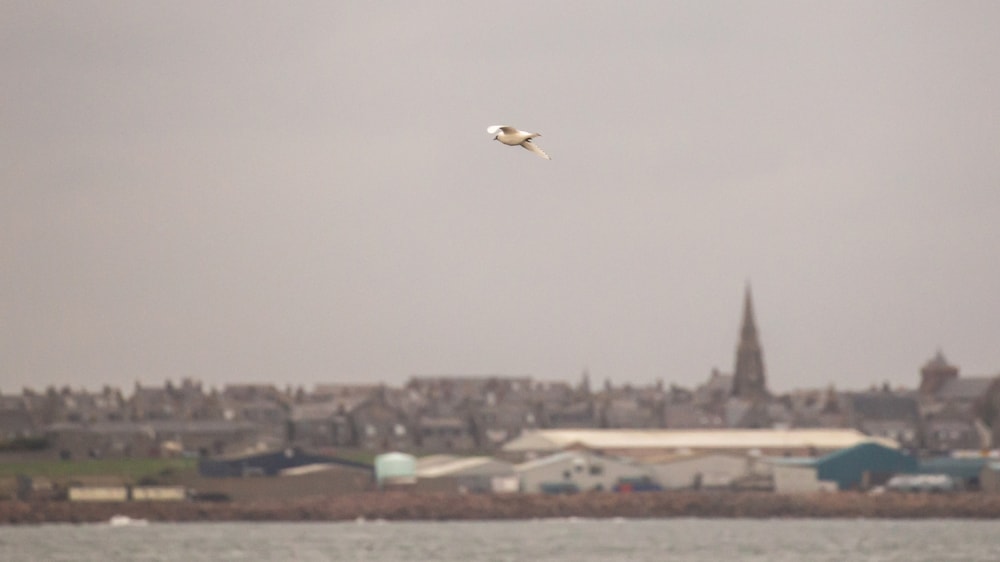 Ivory Gull, Cairnbulg, Aberdeenshire (Mike Chandler).
Desert Wheatear is a species that hasn't featured much this autumn, so news of a male on St Agnes, Scilly, on 15th was welcome. It lingered until the end of the week. Another significant passerine was a female Black-throated Thrush at Bishopstone, Wilts, on 12th, although it wasn't reported until 13th, by which point it had gone.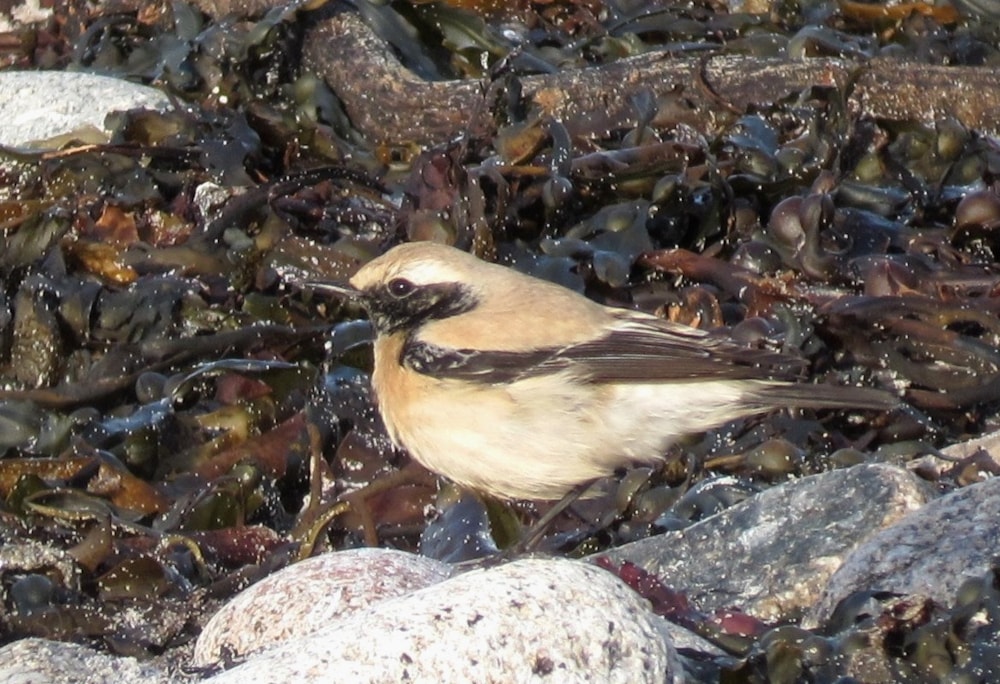 Desert Wheatear, St Agnes, Isles of Scilly (Robin Mawer).
In Co Cork, the Pacific Diver was again seen off Crookhaven, Co Cork, on 16th – the first report of it since mid-October. Other classy birds in south-west Ireland included the continuing Bufflehead at Ballynacarriga Lake to at least 15th and the Black Scoter still off Rossbeigh, Co Kerry, on 16th. Meanwhile, the Pied-billed Grebe continued its stay at Loch of Spiggie, Shetland. The Black Scoter was again seen in Northumberland on 14th, although it had relocated south to Stag Rocks, Bamburgh. A Surf Scoter was off Milford-on-Sea, Hants, on 16th, with the youngster still off Goodrington, Devon, and two drakes lingering off St Andrews, Fife.
Eight Ring-necked Duck continued in residence at Garranes Lake, Co Cork, with two still at Lough Yganavan, Co Kerry, and three found at Lough Morne, Co Monaghan, on 17th. British records concerned three still on Tiree, Argyll, the returning drake again at Acharacle, Highland, for its third winter on 18th – the first report of it since March – and a new female at St John's Loch, Highland. Further south, drakes were in Lincolnshire, Northamptonshire, Essex and Devon. The drake Lesser Scaup was still at Chew Valley Lake, Somerset, on 14th and the female continued on Anglesey. A juvenile Ferruginous Duck (or hybrid) was found in Bedhampton, Hants, on 16th.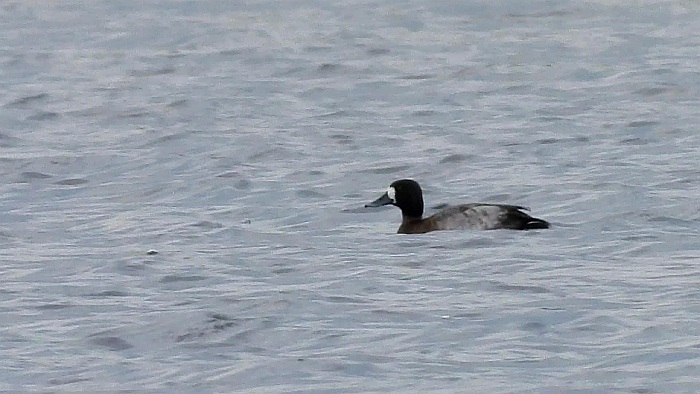 Lesser Scaup, Llyn Llygeirian, Anglesey (Alan Shaw).
The drake American Wigeon was still at Rutland Water on 18th, with the female still in Worcestershire and drakes continuing in Northumberland, Highland (2) and on North Uist. Green-winged Teal remain thin on the ground, with drakes seen in North Yorkshire, Highland and on North Uist. Black Brant were in Dorset (2) and Lincolnshire, while a Todd's Canada Goose was found on Fair Isle, Shetland, on 16th (another was still in Cumbria on 15th).
One of the big finds of the week was a White-tailed Eagle in the New Forest, Hants. First seen at Milkham Inclosure on 13th, it remained there till 18th, when it went on a westward foray to Blashford Lakes. A total of eight Rough-legged Buzzards included a notable record of a bird by the M25 at Wraysbury Reservoir, Surrey, on 15th. Up on Orkney, the Snowy Owl continued on Eday.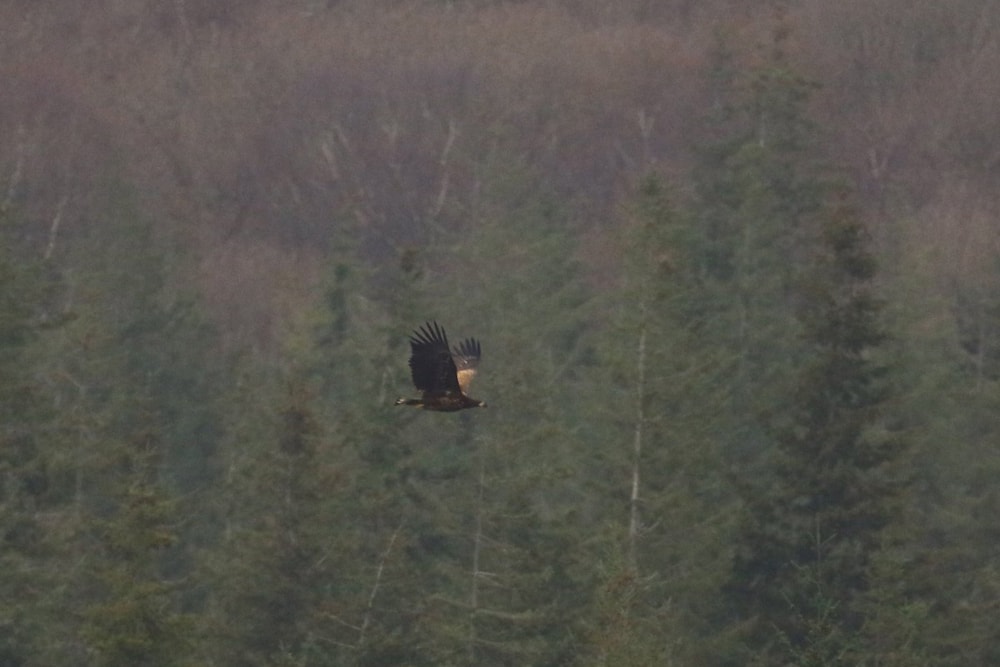 White-tailed Eagle, Milkham Inclosure, Hampshire (Lee Fuller).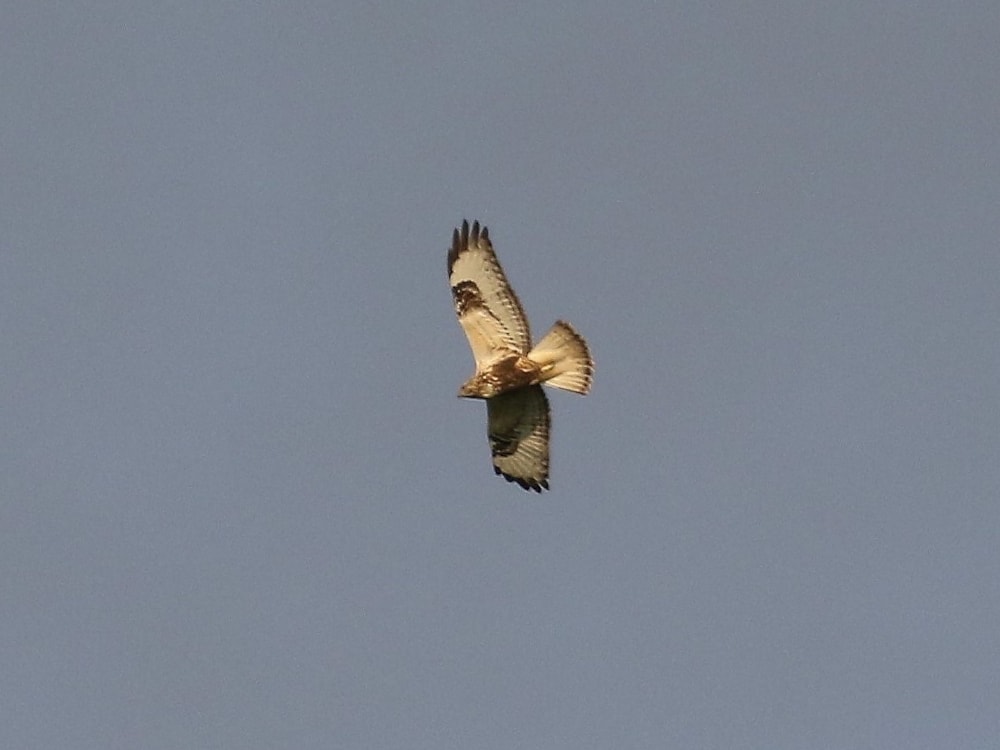 Rough-legged Buzzard, Lydd, Kent (Mike Hook).
The elusive Lesser Yellowlegs made another appearance at Steart WWT, Somerset, on 18th, a full week after its first showing. Meanwhile, in Co Wexford, the Spotted Sandpiper was still on show at Ferrybank on 16th, but West Sussex's White-rumped Sandpiper wasn't seen at Pulborough Brooks beyond 13th. However, the Temminck's Stint was still at Stithians Reservoir, Cornwall, on 17th and the Long-billed Dowitcher at Frampton Marsh, Lincs, was reported again for the first time in a couple of weeks.
Content continues after advertisements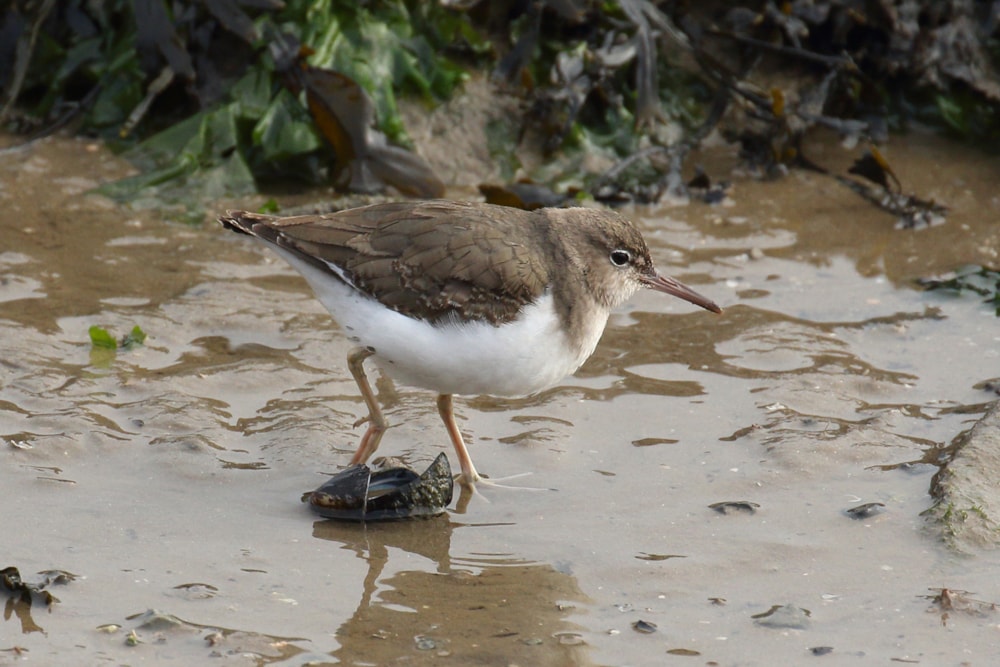 Spotted Sandpiper, Wexford town, Wexford (Tom Shevlin).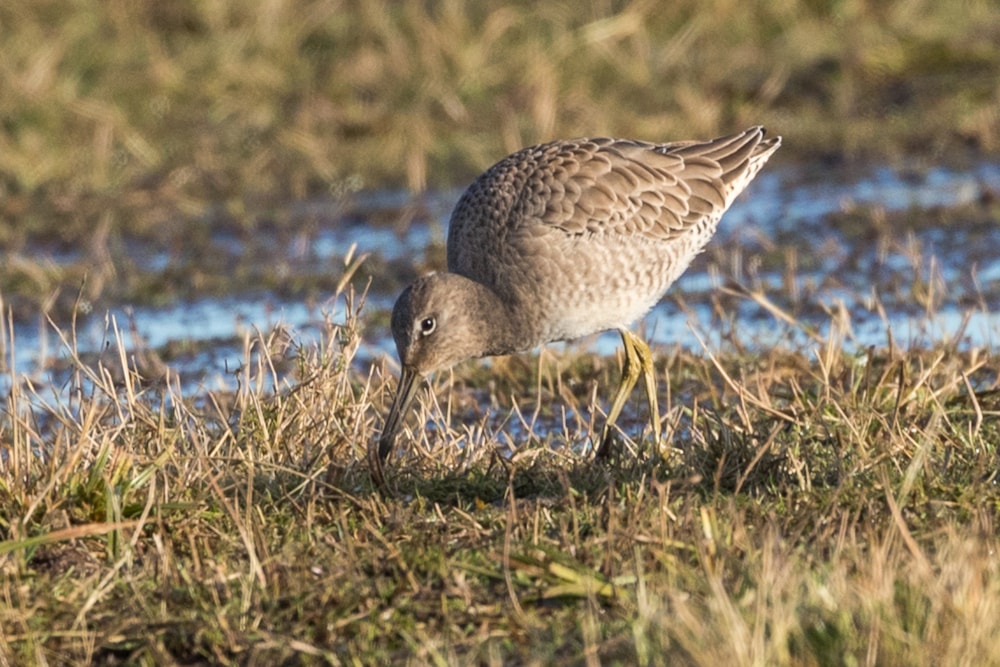 Long-billed Dowitcher, Frampton Marsh RSPB, Lincolnshire (Ian Bollen).
Returning Ring-billed Gulls included birds in Limerick City and Tralee, Co Kerry, while the second-winter continued on Tiree, Argyll, and an adult was at Hayle Estuary, Cornwall, from 15th. A welcome increase in Iceland Gulls saw 20 sites log the species, while Glaucous Gulls were reported from a dozen localities. A second-winter Kumlien's Gull was at Girdle Ness, Aberdeenshire, on 16th. Some 45 sites scored Caspian Gulls, with notable records including the first ever for Gwent at Bettws from 15th and a Polish-ringed individual on the Hayle Estuary, Cornwall.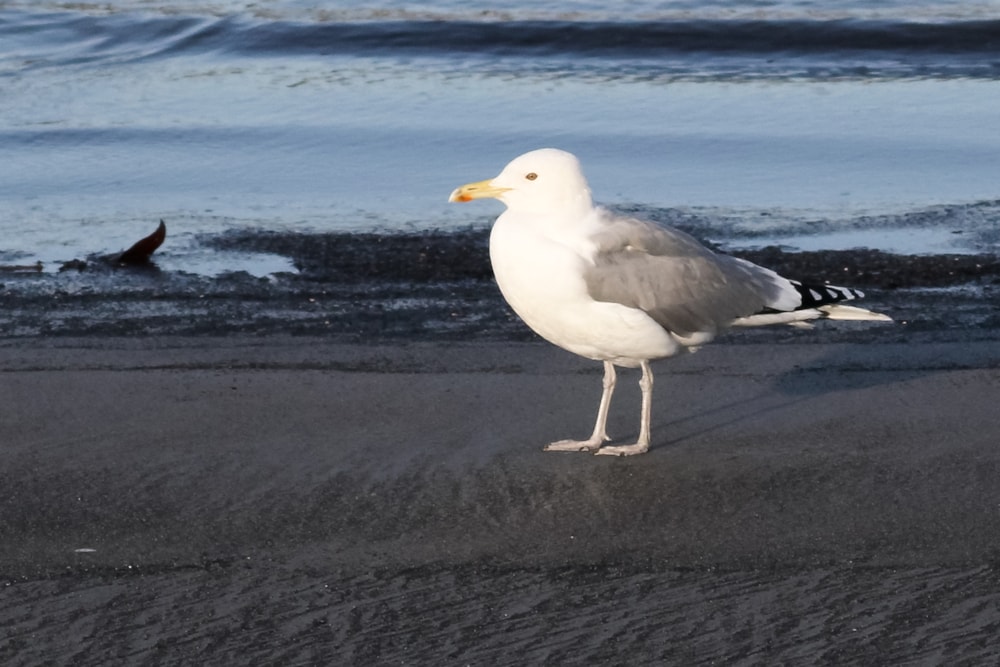 Caspian Gull, O2 Arena, London (Dante Shepherd).
In Cornwall, the Red-rumped Swallow was last seen at Torpoint on 12th. The Richard's Pipit remained on show at The Leas, South Shields, Durham, throughout the week, while another flew over Haddington, Lothian, on 14th. A Great Grey Shrike on Bressay, Shetland, on 16th suggested that birds were still on the move. A further eight were seen at more expected wintering sites across England and Wales.
Two Dusky Warblers were at East Fleet, Dorset, on 13th and the long stayer remained at Grouville Marsh, Jersey. A Eurasian Penduline Tit showed well at Radipole Lake, Dorset, on 14th and again on 17th. At least one Coues's Arctic Redpoll remained in Wells Woods, Norfolk, with others noted at Thorne Moors, South Yorks, and Fontburn Reservoir, Northumberland, on 15th.
Four widely spread Rosy Starlings remained in situ in Suffolk, Derbyshire, Conwy and Northumberland, with a fifth found in private gardens in Scarborough, North Yorks, on 14th. A Hoopoe was seen at Dungannon, Co Tyrone, on 13th.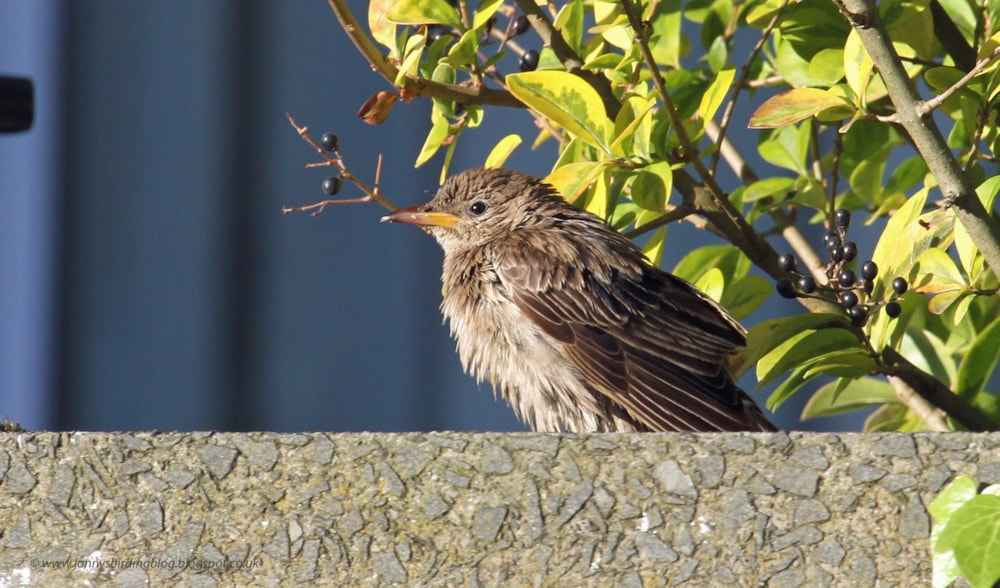 Rosy Starling, North Seaton, Northumberland (Jonathan Farooqi).
Western Palearctic
Fuerteventura was treated to a confiding juvenile Allen's Gallinule at Caleta da Fuste from 13th, as well as the continuing Dwarf Bittern still near Llanos Pelados. Other Macaronesian records included a Black Stork on Santiago, Cape Verde, which was just the second for the archipelago, and two Pied-billed Grebes and an American Coot on São Miguel, Azores, with the mega flock of 15 Ring-necked Duck also still on that island.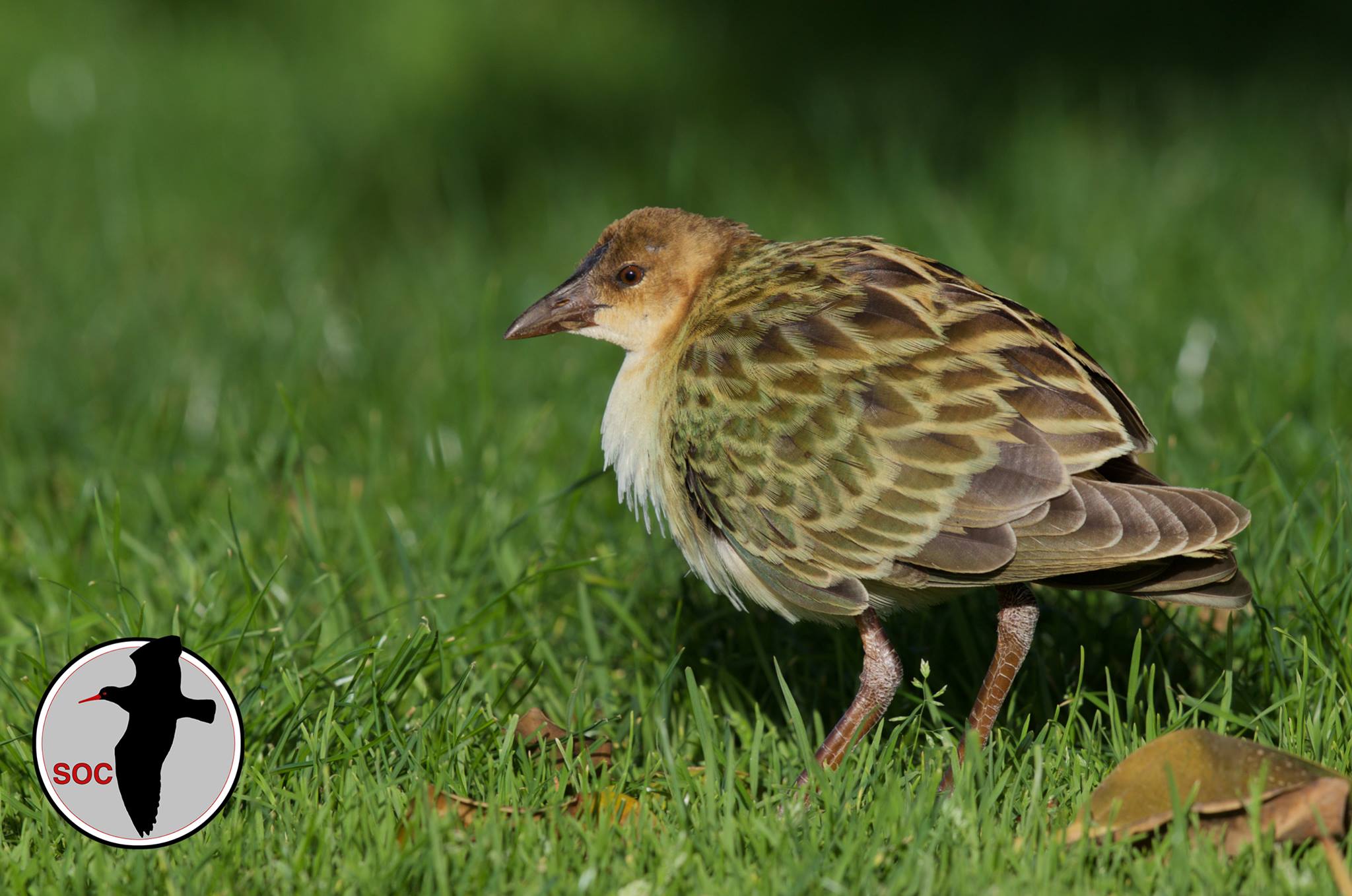 Allen's Gallinule, Caleta da Fuste, Fuerteventura (Eduardo Garcia-del-Rey/SOC).
In France, a Sociable Lapwing was found at Saint-Loup-Lamairé on 17th, with another still in Spain at La Janda, Andalucia. Also in southern Spain, a couple of Rüppell's Vultures were seen near Tarifa, while the Steppe Grey Shrike was still in the Ebro Delta.
Two favourites in the Low Countries concerned the continuing Nutcracker at Wageningen, The Netherlands, and the Pygmy Cormorant in Brussels, Belgium.
Another new Oriental Turtle Dove was found in Sweden, this time at Gullbrandstorp, Halland, on 15th. Further north, another continued at Sveg, Jämtland. Just across the Gulf of Bothnia, a Naumann's Thrush was a very brief visitor to Kristinestad on 13th.