All eyes were firmly focused west as the week began with the tail end of ex-Hurricane Dorian raising the hopes of a significant arrival of North American rarities. While there were clear signs that some Nearctic waders had been caught up and deposited here, hopes of passerine movement appear forlorn. A report of a Common Nighthawk flying around over one lucky observer's head at the south-east end of Loch Laich near Appin, Argyll, on 11th as the week began added fuel to the fire, but ultimately it proved a bit of a damp squib for landbirds after that.
With no further sightings of the nighthawk, the contrary nature of the birding gods provided cause to pause and glance south as a county-first Eastern Olivaceous Warbler was discovered ensconced in blackthorn at Farlington Marshes, Hampshire, on 14th. This, the first mainland British record for seven years, proved a popular weekend twitch for many and was still there as the week ended. Time will tell whether this individual can match the 38-day stay of the 2012 individual in Fife.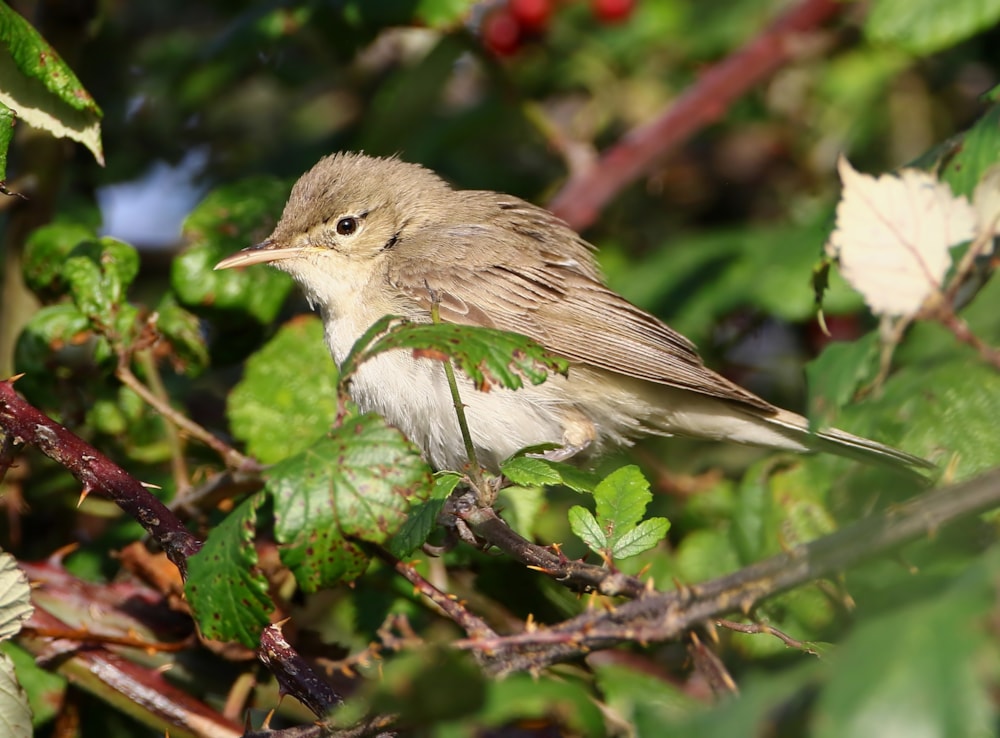 Eastern Olivaceous Warbler, Farlington Marshes HWT, Hampshire (Lee Fuller).
Eastern Olivaceous Warbler, Farlington Marshes HWT, Hampshire (Shaun Ferguson).
Both of the previous week's rare wheatear species, the Isabelline Wheatear on Bardsey Island, Gwynedd, and the female Eastern Black-eared Wheatear at Fluke Hall, Lancashire, remained to 16th – more photos have emerged showing multiple feathers bearing white internal markings on the mantle, noted as a diagnostic feature of Eastern Black-eared in literature and therefore suggesting it as the correct identification, even if a hybrid cannot be completely ruled out.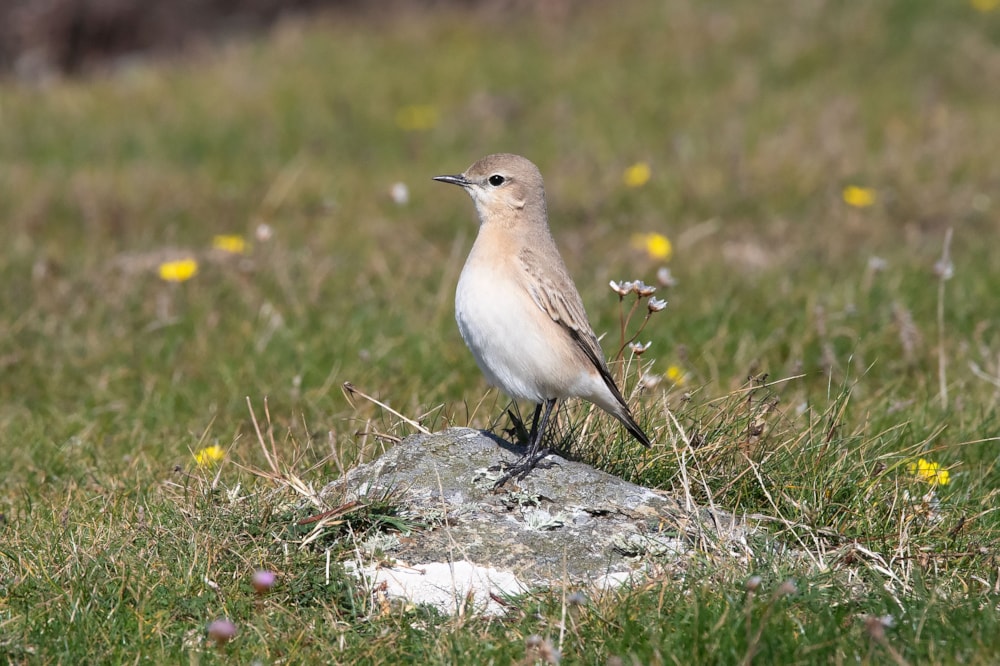 Isabelline Wheatear, Bardsey Island, Gwynedd (Steve Stansfield / Bardsey Bird Observatory).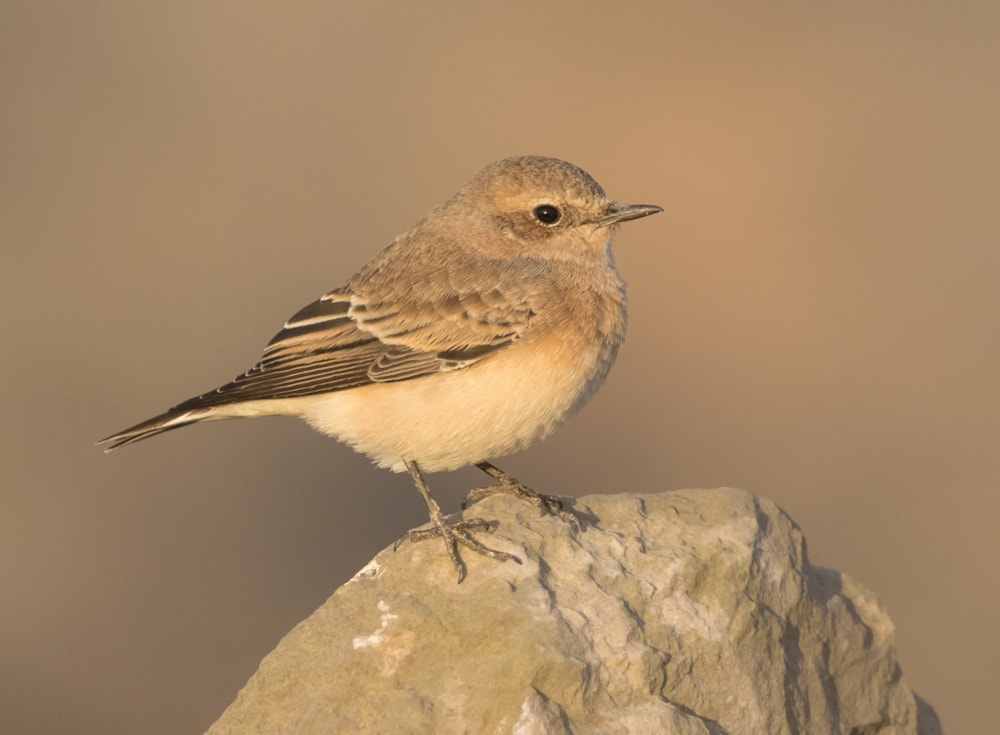 Eastern Black-eared Wheatear, Fluke Hall, Lancashire (Andy Ingham).
Out on St Kilda, last week's Hudsonian Whimbrel stayed to 11th and, given prevailing weather and early date, news of a 'Shore Lark' there on the 10th hinted at a Nearctic origin – and, with the strong vinous tones visible in the wing coverts (very much reminiscent of the widely twitched Staines Reservoirs bird), photos suggested it to be an American Horned Lark of sorts.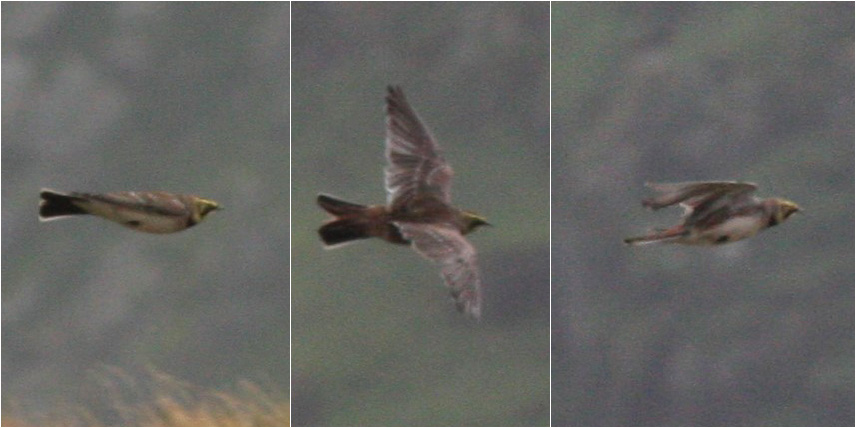 Presumed American Horned Lark, St Kilda, Outer Hebrides (Will Miles).
As the week ended a female Little Crake at Blacktoft Sands RSPB, East Yorkshire, provided the county with its first gettable record in living memory (the last was at Spurn back in 1946), showing throughout 17th.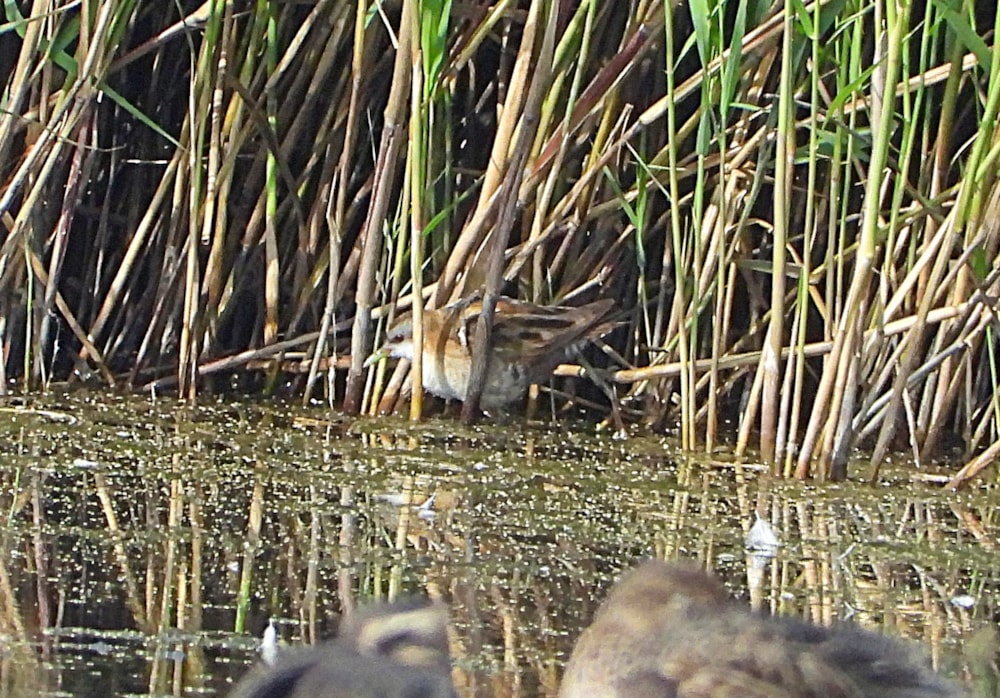 Little Crake, Blacktoft Sands RSPB, East Yorkshire (Dave Ward).
It may not have been raining North American passerines but waders at least were turning up in decent numbers. Up to eight juvenile Semipalmated Sandpipers were located: two in the Outer Hebrides, perhaps four in Co Kerry, a new bird in Co Wexford and one in Gwent. Seven adult White-rumped Sandpipers included the long stayer at Kilnsea Wetlands, East Yorkshire, and new arrivals in Co Cork, Shetland and the Outer Hebrides (three). The only Baird's Sandpiper was again on Tiree, Argyll, on 11th. Buff-breasted Sandpiper numbers improved, with seven including three at the favoured site of Davidstow Airfield, Cornwall.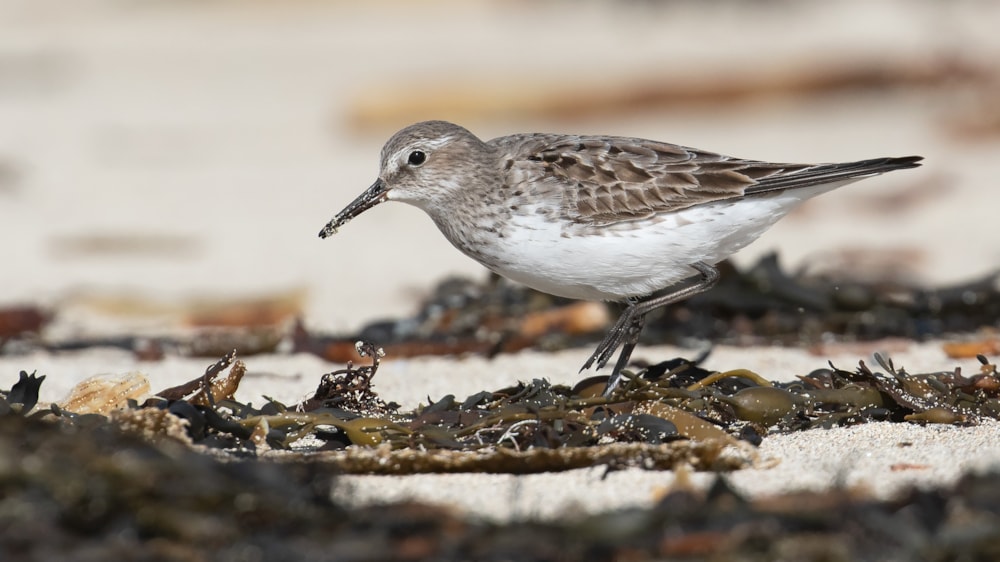 White-rumped Sandpiper, Barvas, Lewis, Outer Hebrides (Josh Jones).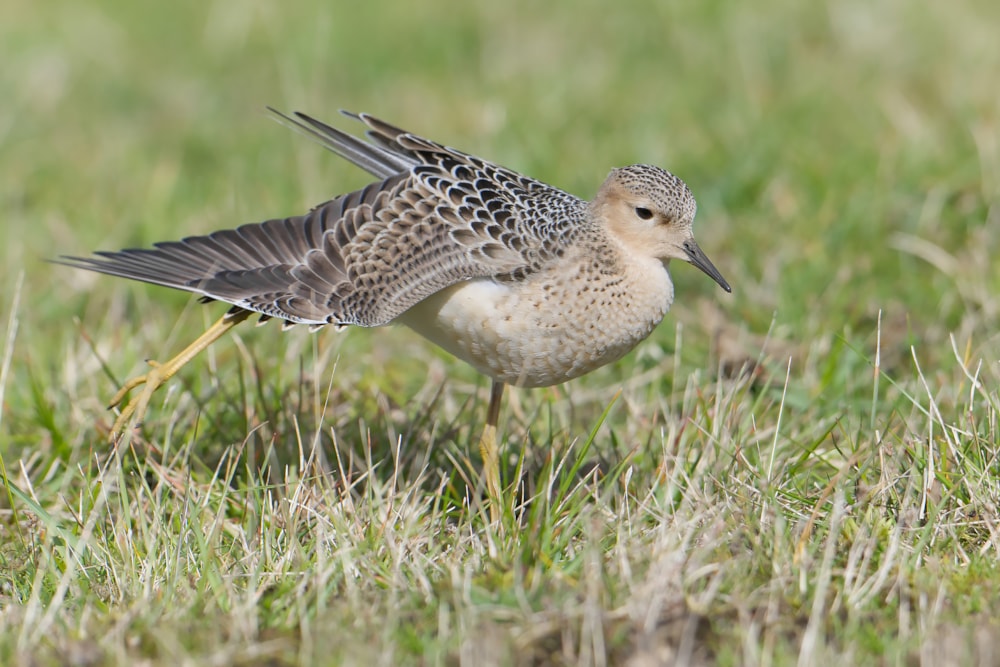 Buff-breasted Sandpiper, Davidstow Airfield, Cornwall (Steve Keightley).
A good influx of American Golden Plover saw 15 recorded, and this autumn must be as good as any for birders to score this species as a self-found tick. Twos were recorded on Yell, Shetland, Sanday, Orkney, and, impressively, at Lunt Meadows, Lancs. At least four were on the Uists, two were in Ireland and the Kent bird remained at Oare Marshes or on the adjacent Sheppey coast.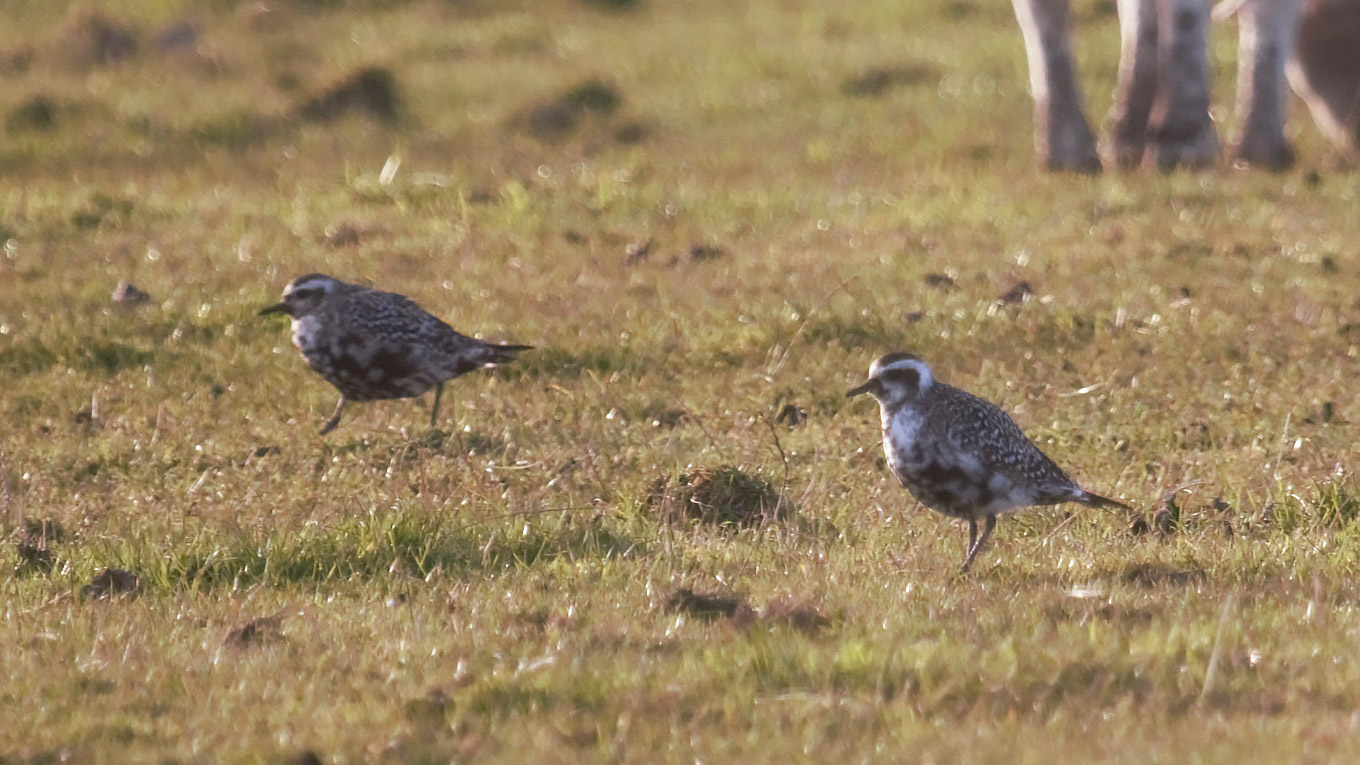 American Golden Plovers, Burness, Sanday, Orkney (Russell Neave).
It was a fantastic week for arriving Long-billed Dowitchers, with the best influx for some years. A juvenile dropped in at Butt of Lewis, Outer Hebrides, on 11th and another found at Lodmoor, Dorset, the same day. A third juvenile arrived at Rockmarshall, Co Louth, as the week closed. A juvenile at Fairburn Ings RSPB, West Yorkshire, was a great inland record from 14th. A single Spotted Sandpiper was at Barrow, Co Kerry, on 11th.
Content continues after advertisements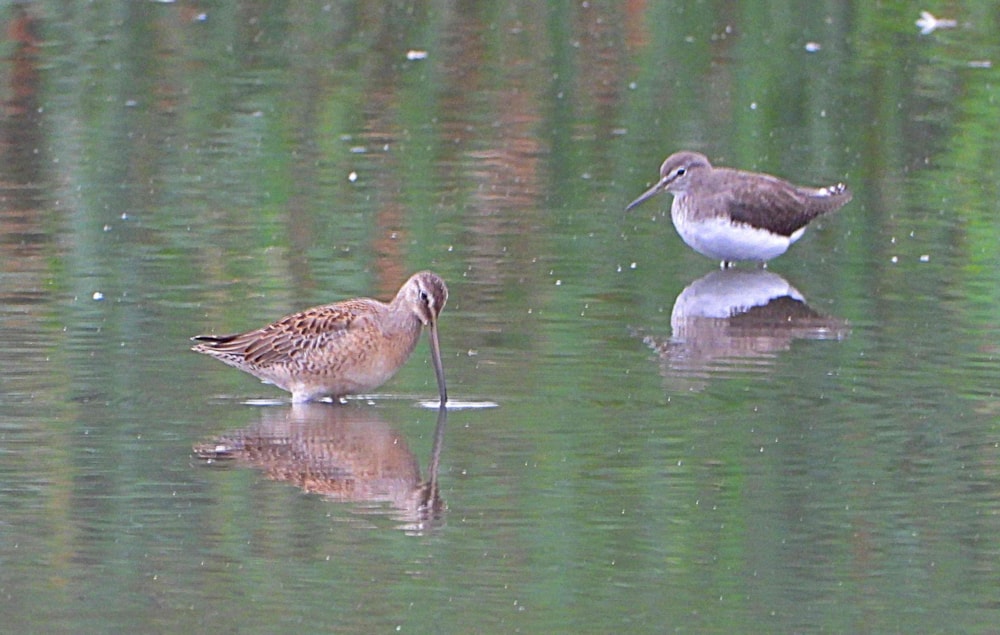 Long-billed Dowitcher, Fairburn Ings RSPB, West Yorkshire (Dave Ward).
New Lesser Yellowlegs were on Tresco, Scilly, on 13-17th and at Lauragh, Co Kerry, on 16th, adding to last week's Pembrokeshire bird. The slow southbound track of what was presumably the touring juvenile Black-winged Stilt brought it to Moor Green Lakes, Berkshire, making it the first county record since two war-time individuals in May 1945.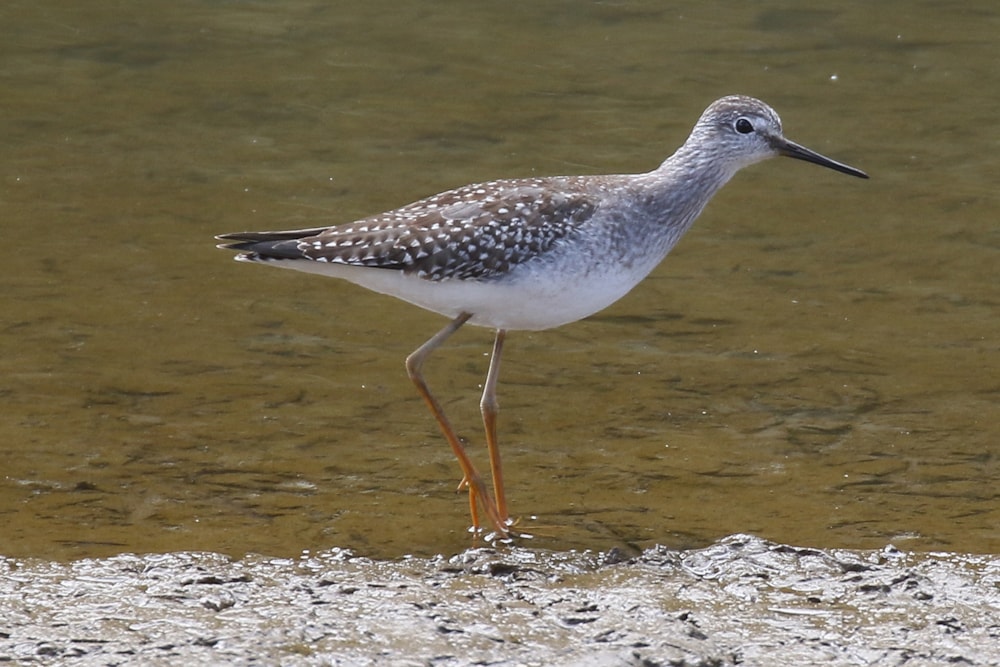 Lesser Yellowlegs, Pembroke Mill Ponds, Pembrokeshire (Chris Teague).
The recent decent spell of Leach's Storm Petrels continued throughout the week, with 38 past Bridges of Ross, Co Clare, on 11th the week's best total. Up to five individuals were noted in the North Sea on 16-17th from sites in East Yorkshire, North Yorkshire and Northumberland. Six Great Shearwaters included five off Porthgwarra, Cornwall, on 14th, Cory's Shearwaters were in shorter supply with only two in the period: singles past Lizard Point, Cornwall, and Filey Brigg, North Yorkshire. Small numbers of Long-tailed Skuas were recorded during the week, with numbers peaking on 17th, including five past Whitburn, Durham. Juveniles accounted for most of the 26 Sabine's Gulls; again these were widespread, but a juvenile lingering for a time at Oare Marshes NR, Kent, on 17th was perhaps the most notable.
Adult Bonaparte's Gulls at Liscannor, Co Clare and Oare Marshes NR, Kent, were noted again on 13th. Three Ring-billed Gulls were notable: a first-winter in Co Galway and second-winters in Co Kerry and Co Londonderry. Seven Iceland Gulls were almost all in Scotland other than one (or possibly two) individuals in Co Down. Glaucous Gulls made it to Cheshire and Durham.
Many will have had an envious eye on Iceland's Tennessee Warbler and hoped for something similar this week but it was more typical Palearctic warblers that found their way to British and Irish shores. A male subalpine warbler species remained at Bornish, South Uist, and a male Eastern Subalpine Warbler was on Tory Island, Donegal, on 13-14th. The Outer Hebrides produced a Western Bonelli's Warbler on Barra from 12th. On the south coast, Titchfield Haven held an Aquatic Warbler on 15th. A single Melodious Warbler was on Inishbofin, Co Galway, on 17th, while the only Icterine Warbler visited west Mainland Shetland. Some 15 Barred Warblers were logged, mainly in the Northern Isles.
With the exception of singles on Isle of Man and Scilly, all of the other 26 Wrynecks noted were in England with Derbyshire the most northerly county to host one this week. In complete contrast just a single report of Hoopoe was received from Greater Manchester. Red-backed Shrikes numbered seven and the lone Woodchat Shrike on Cape Clear, Co Cork, remained to 13th. Rosy Starlings were noted from just two sites in Cornwall and Anglesey, while the four Common Rosefinches included one on Holy Island, Northumberland, and three in Shetland.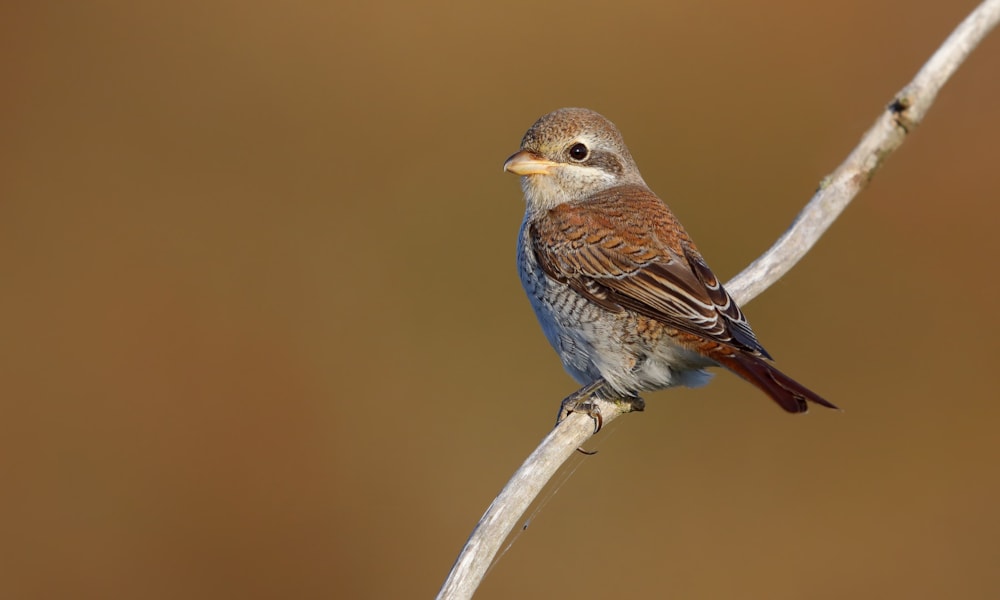 Red-backed Shrike, Holland Haven CP, Essex (Kit Day).
Tawny Pipits were at Porthgwarra and Nanquidno Valley, Cornwall, on 14th. Only three Citrine Wagtails were noted, in Norfolk on 11th, Papa Westray, Orkney, on 12th and on Inishbofin, Co Galway, on 17th. Last week's male Bluethroat was still at Hook-with-Warash LNR, Hampshire, until 13th at least and another was at Norwick, Unst, on 16th. Ortolan Buntings turned up at Portland, Dorset, on 14th, Hengistbury Head, Dorset, on 15th and on the Great Orme, Conwy, on 16th.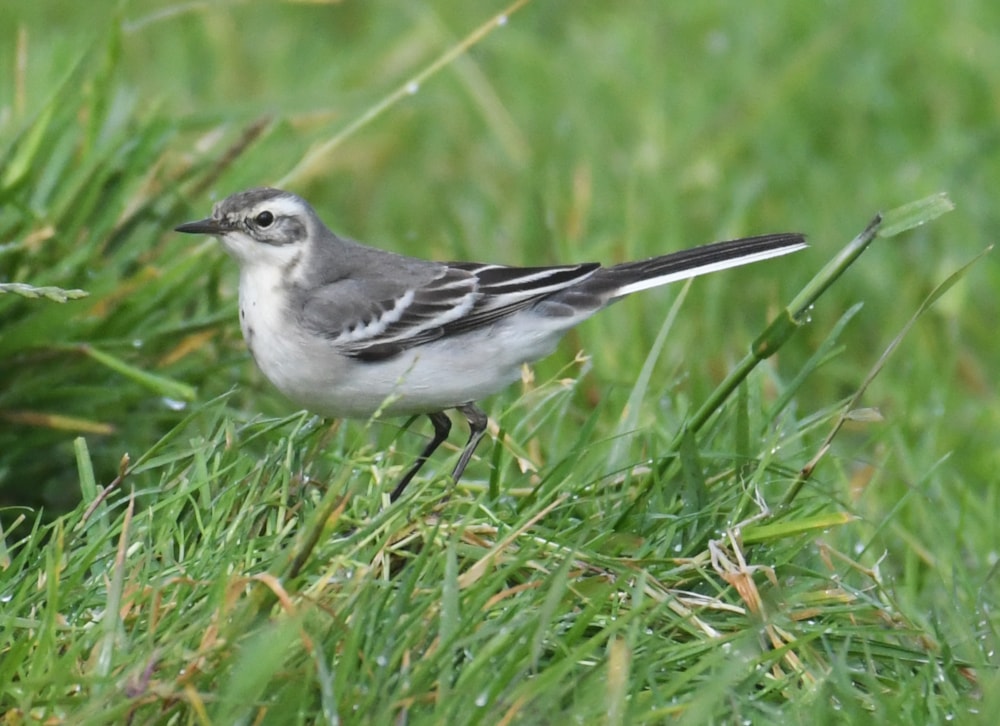 Citrine Wagtail, Papa Westray, Orkney (Jonathan Ford).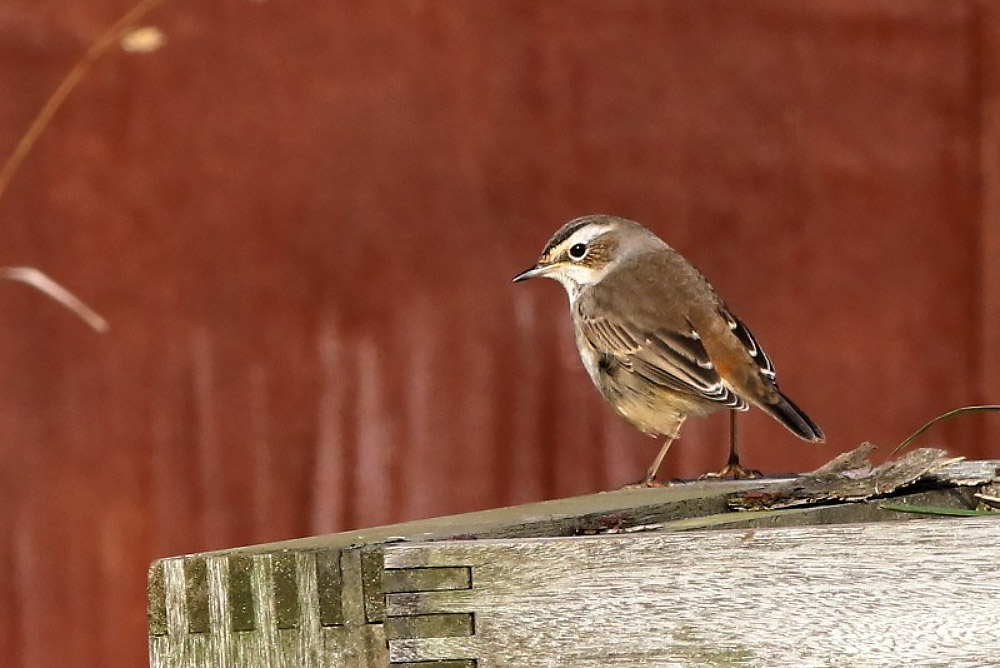 Bluethroat, Norwick, Unst, Shetland (David Cooper).
The female Snowy Owl on St Kilda took shelter in the village during Saturday's force 10 storm. At the opposite end of the country a juvenile Red-footed Falcon was noted at Landguard NR, Kent, on 13th.
St Kilda also hosted a white-morph Snow Goose from 11-13th and at least two were noted arriving in off the sea at Balranald RSPB, North Uist, on 13th. The strong airflow across the Atlantic in previous days may have added some credibility to the female Hooded Merganser at King George V Reservoir, London, on 15-16th but with free-flying captive birds reported at sites close by in recent years, it's fair to say its origins are clouded. A new Blue-winged Teal was at Lady's Island Lake, Co Wexford, from 16th and the only Ring-necked Duck was at Loch Leven, Perth & Kinross.
Western Palearctic
Top billing this week goes to Israel's first Broad-billed Roller, present from 12-15th at Zikim, it's just the third record for the region following Cape Verde occurrences in 1897 and 1924. Meanwhile, down in Eilat, the White-throated Bee-eater was seen to at least 15th.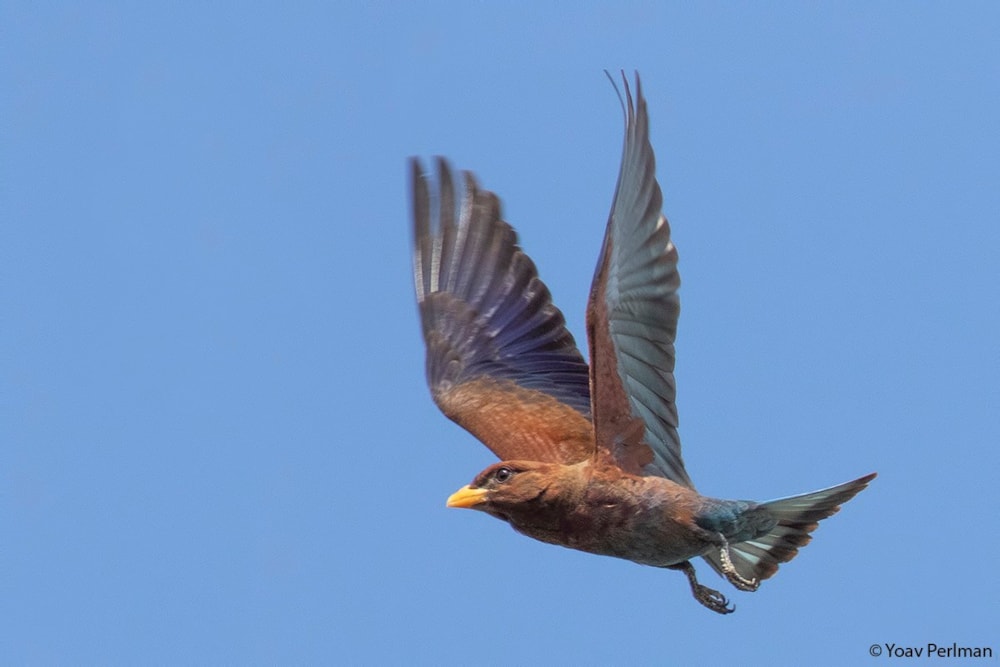 Broad-billed Roller, Zikim, Southern District (Yoav Perlman / www.yoavperlman.com).
The Netherlands chipped in with a Grey-headed Swamphen in Friesland on 16th. No rings, free-flying and apparently shy, it'll be interesting to see how the Dutch Records Committee handle it given the species' popularity in captivity.
The week ended with belated news of an American Kestrel on 9th near Porto, the origins of which are also unknown. Presumably last week's drake Stejneger's Scoter was noted again in Estonia on 14th. Poland recorded its third-ever Long-billed Dowitcher on 15-16th.