In a quieter November week than last time out, a belated report of a Belted Kingfisher at Ballyquirke Lake, Co Galway, on 10th was a highlight – the first time there have ever been two individuals at the same time in Ireland. Found by a Canadian fisherman, it was picked up on call before it flew past and out of view. It has been looked for since, but the area is flooded and difficult to access. In Co Cork, the first-winter male was still at Dunboy, near Castletown Bearhaven, until 16th at least.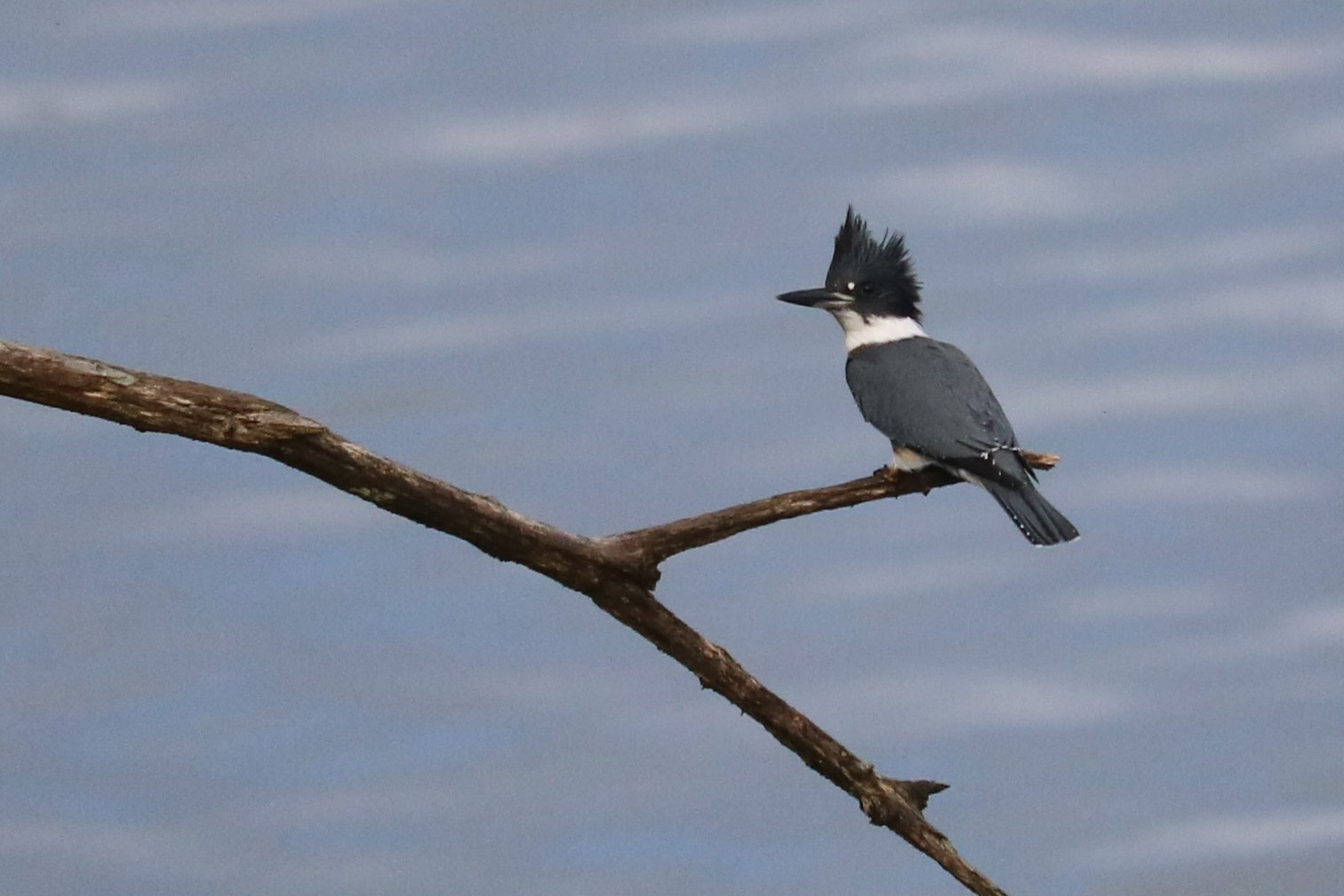 Belted Kingfisher, Castletown Bearhaven, Cork (Patrick Lyne).
On the north Norfolk coast, the seawatching hot-spot of Cley Coastguards scored arguably its biggest return yet, when a White-bellied Storm Petrel was claimed flying east by a single observer on 17th. Hot on the heels of a probable White-chinned Petrel on 20 September, it would round off a remarkable season for seabirds in the North Atlantic if accepted. There has been just a single previous British record of an unassigned White-bellied/Black-bellied Storm Petrel – off Severn Beach, Gloucestershire, on 25 November 2009. There have been eight previous records of Black-bellied in the Western Palearctic, while White-bellied has never been reliably recorded in the Northern Hemisphere before.
Fife's Hudsonian Godwit showed well on the Eden Estuary off Guardbridge all week, with an impressive series of photographs confirming it as a juvenile. Unfortunately, Fife is currently in Level 3 of the Scottish Government's COVID-19 guidance, which advises against unnecessary travel to and from the county. However, this bird may well go on to winter and there's a good chance it'll still be around when restrictions are eased.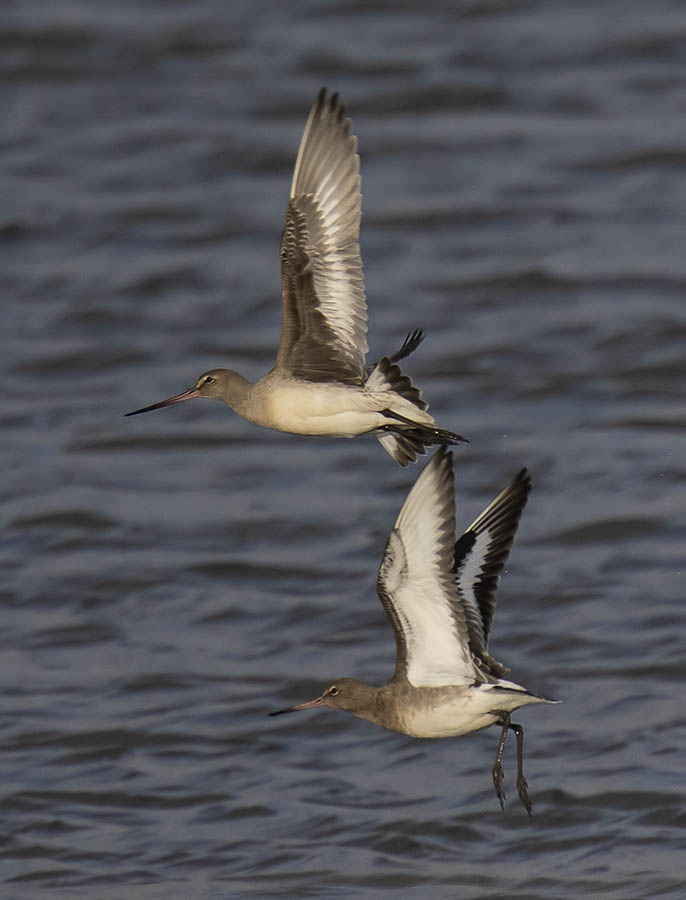 Hudsonian Godwit (top), Eden Estuary, Fife (John Anderson).
One of the smartest new additions of the week concerned a shiny male Desert Wheatear on at Gramborough Hill near Salthouse, Norfolk, from 13th. Just the second of the autumn, it is the 23rd county record, as well as the 14th since the start of the new millennium.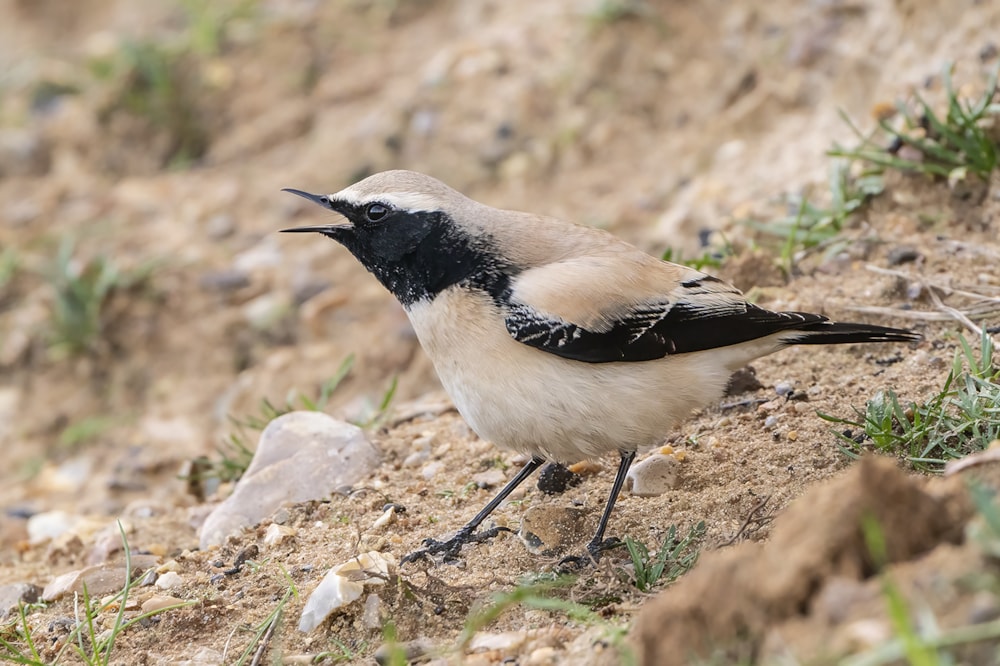 Desert Wheatear, Gramborough Hill, Norfolk (Kevin Elsby).
A new Coues's Arctic Redpoll – a handsome male – at Portland, Dorset, on 12th was just the second county record of this highly attractive northern visitor. Suffolk's two Eastern Yellow Wagtails – a male Alaskan Yellow Wagtail and a first-winter unassigned to subspecies – showed well at Dunwich Pools all week, though were overshadowed somewhat by a lingering Nearctic neighbour.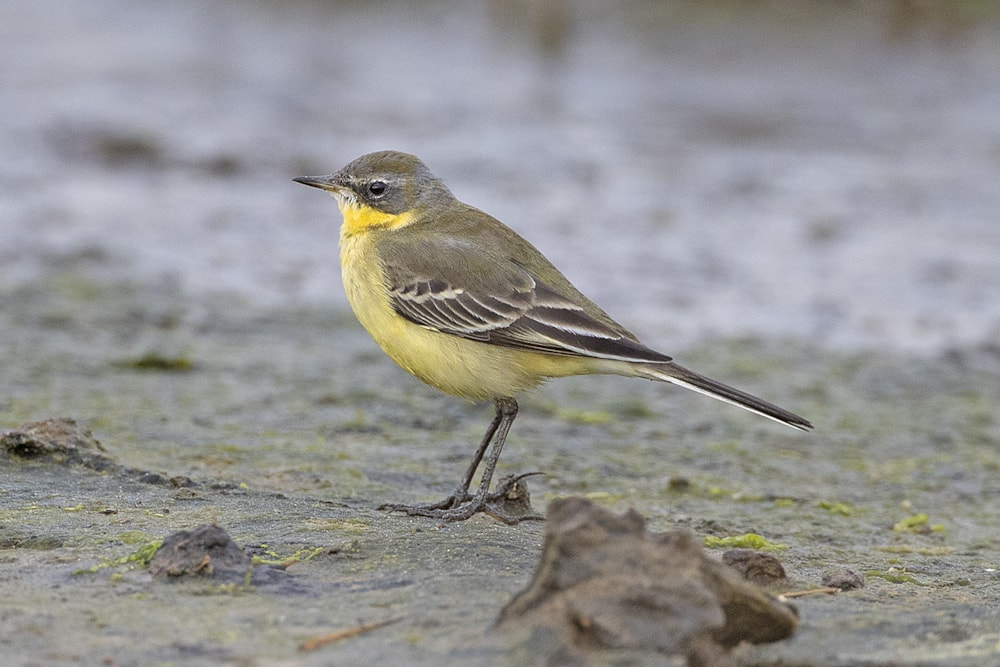 Alaskan Yellow Wagtail, Dingle Marshes SWT, Suffolk (Andrew Moon).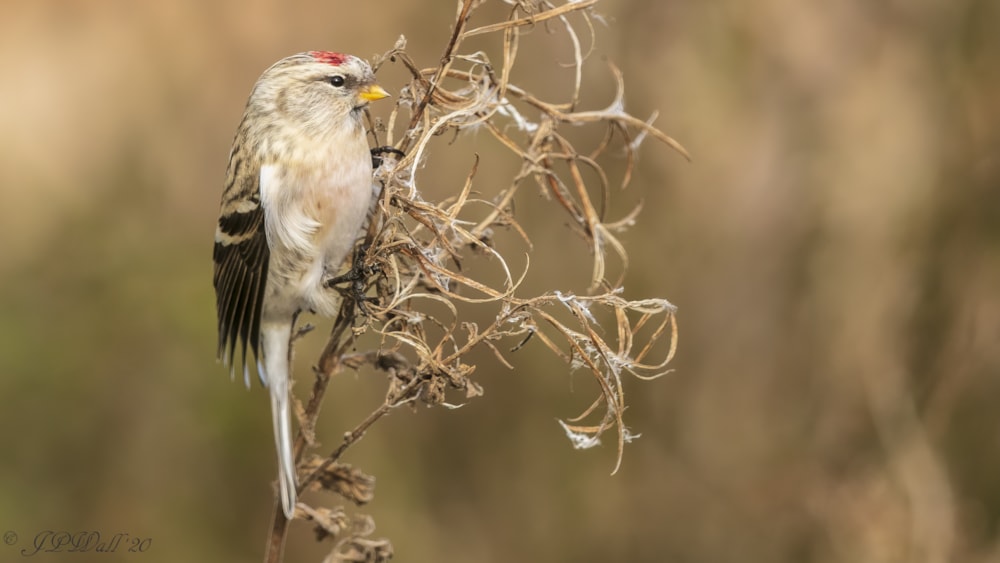 Coues's Arctic Redpoll, Portland, Dorset (John Wall).
The only confirmed Pallid Swift of the week concerned a juvenile photographed over Knott End-on-Sea, Lancashire, on 14th, before relocating to The Mount Gardens, Fleetwood, five minutes later, although there was no sign subsequently. Another probable flew past Sand Point, Somerset, on 11th, while a few Common Swifts were seen. Elsewhere, a male Parrot Crossbill was a smart inland find at Wakerley Great Wood, Northamptonshire, on 15-16th. On St Kilda, Outer Hebrides, the female Snowy Owl was still on Hirta on 14th.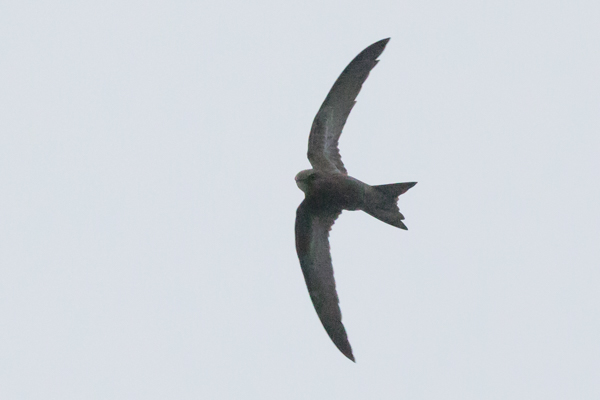 Pallid Swift, Knott End-on-Sea, Lancashire (Paul Ellis).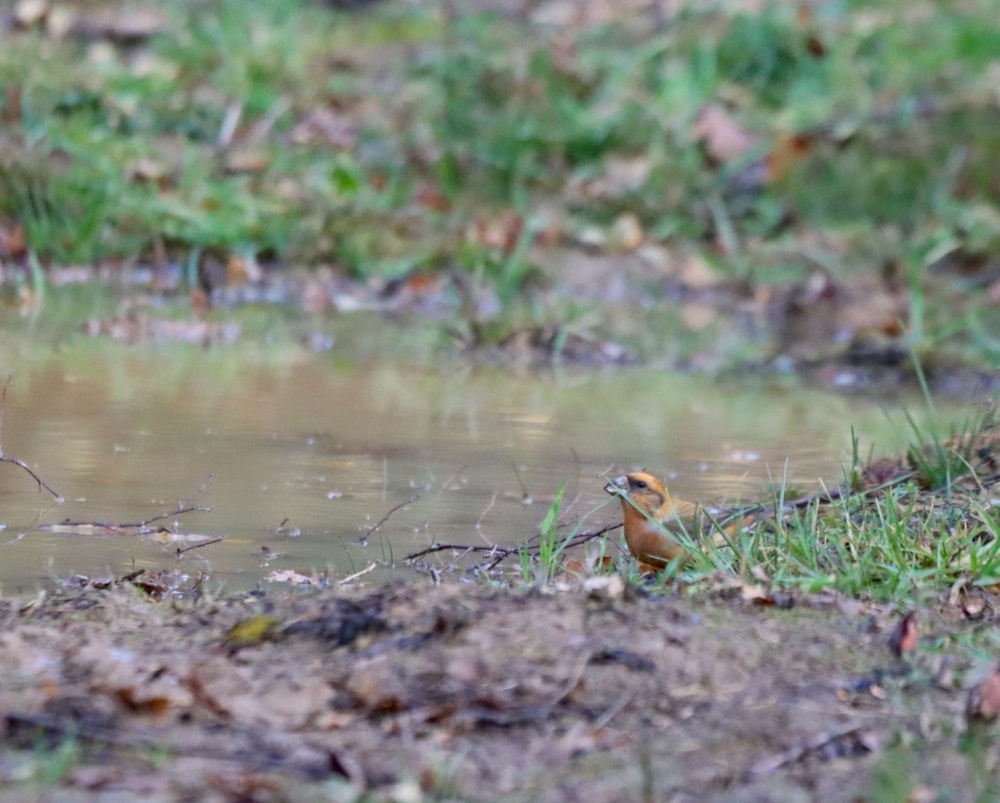 Parrot Crossbill, Wakerley Great Wood, Northamptonshire (Tom Green).
Suffolk's Greater Yellowlegs remained at Dunwich Pools until the end of the week, with the juvenile Pacific Golden Plover still in Findhorn Bay, Moray & Nairn, on 16th. A new Long-billed Dowitcher was with Dunlin at Loch of Tankerness, Orkney, on 15th only, while individuals at Old Anthorn, Cumbria, and Scorton, North Yorkshire, were present throughout, although the former paid a brief visit to Campfield Marsh RSPB on 17th.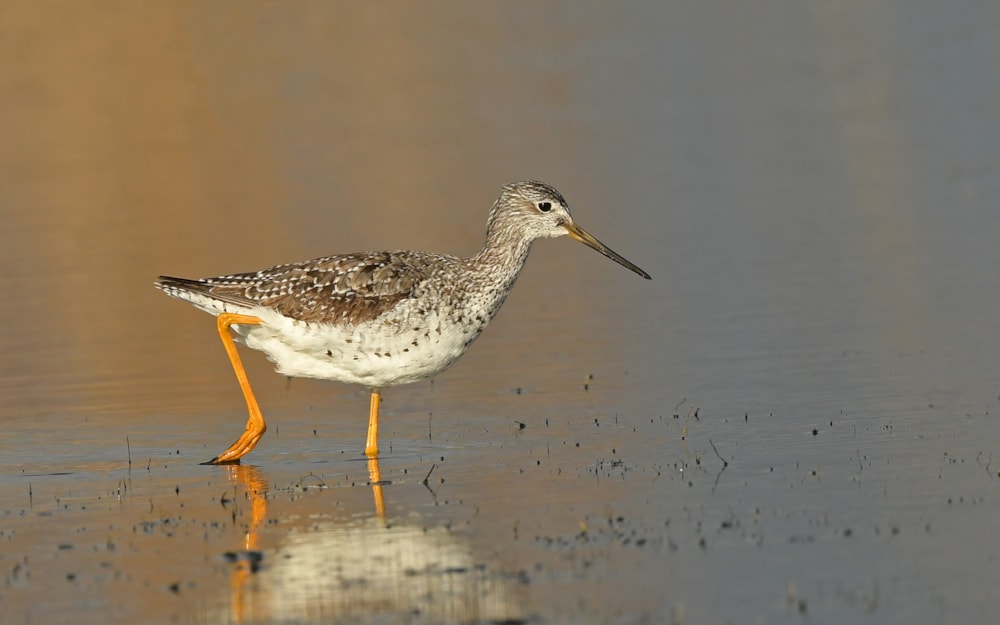 Greater Yellowlegs, Dunwich Pools, Suffolk (Jon Evans).
In Pembrokeshire, the adult Bonaparte's Gull was still do be found among Black-headed Gulls on Gann Estuary, Elsewhere in the county, the dapper first-winter King Eider found at Little Haven on 10th was last spotted on 14th, while the following day deposited a new Lesser Scaup onto Shetland's Loch of Spiggie.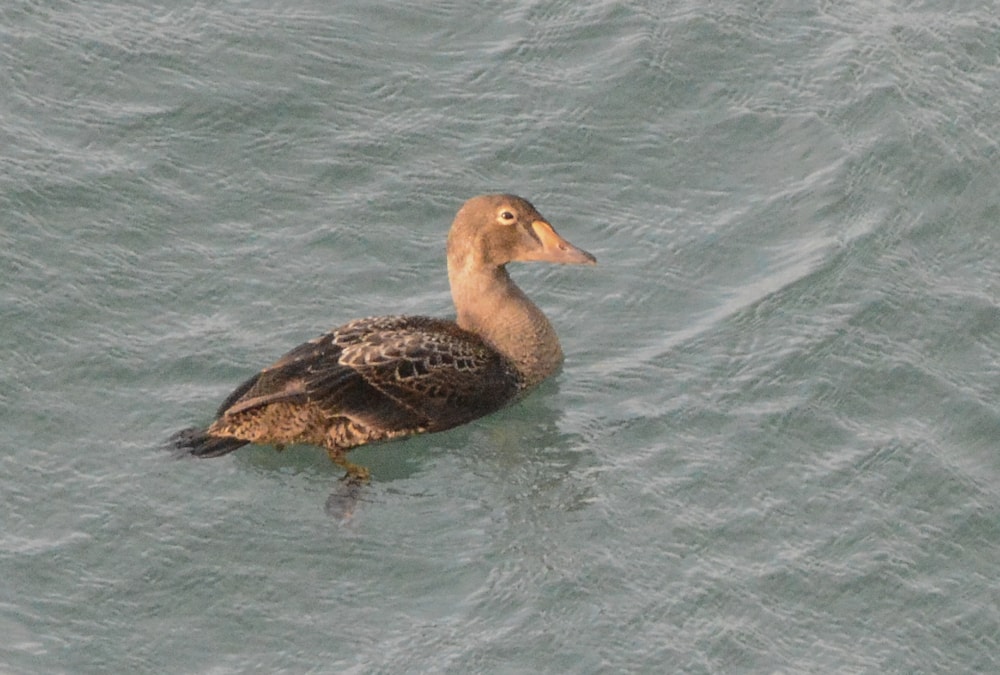 King Eider, Little Haven, Pembrokeshire (David Ord).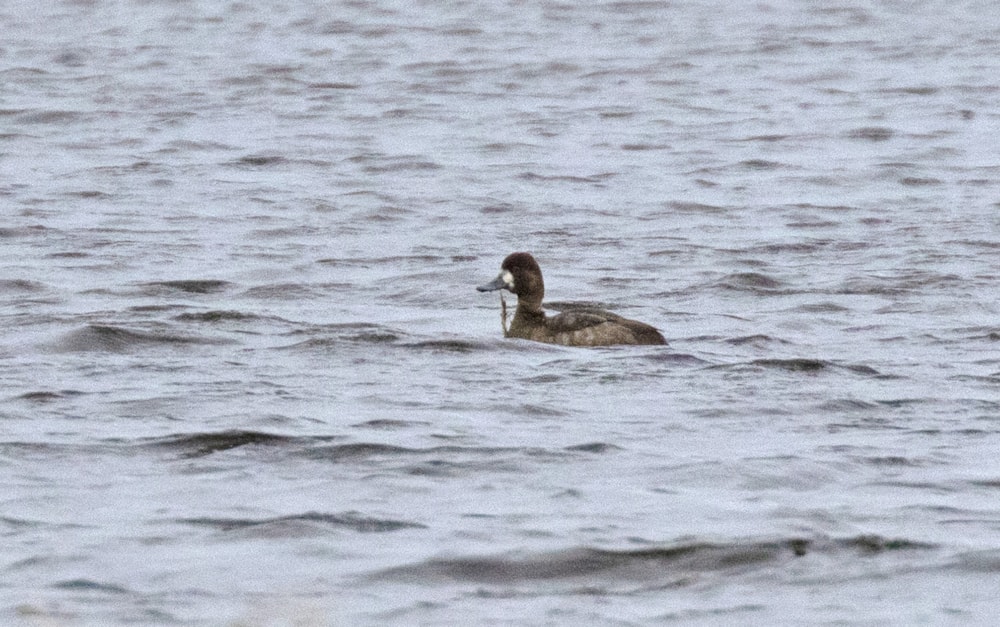 Lesser Scaup, Loch of Spiggie, Mainland, Shetland (Roger Riddington).
A smart adult Grey-bellied Brant was with Pale-bellied Brents at Nairn, Moray & Nairn, on 14th, while the possible adult remained at Littlesea, Dorset, until 13th. In Argyll, a Richardson's Cackling Goose was again at Grainel, Islay, on 11th.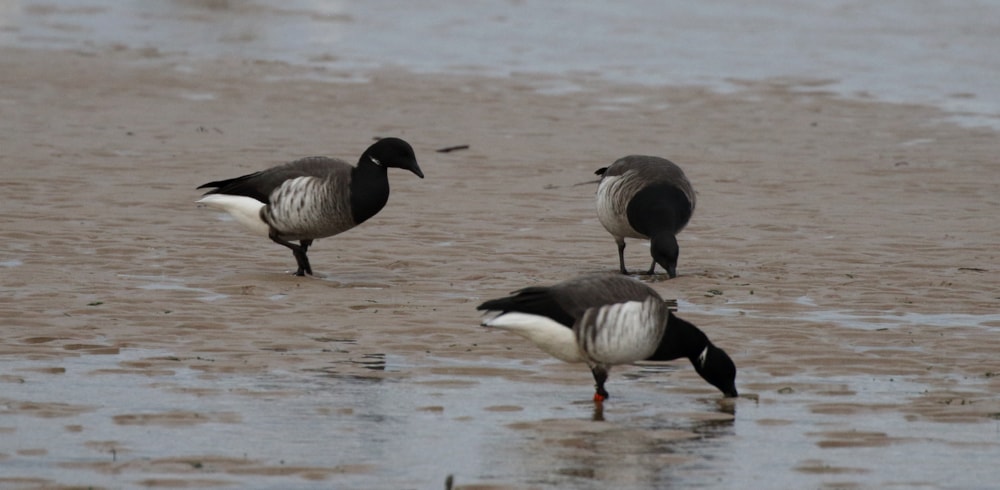 Grey-bellied Brant (left), Nairn, Moray & Nairn (Dave Pullan).
Scottish mainland
With most regions of Scotland under varying levels of COVID-19 restrictions, it was unsurprising that the week was a quiet one. A Western Cattle Egret was again at Loch of Strathbeg RSPB, Aberdeenshire, on 12-13th – presumably the same individual that spent a couple of weeks there in September. Great Egrets were noted at Caerlaverock WWT, Dumfries & Galloway, on 15th and Montrose Basin, Angus & Dundee, on 17th. A Shore Lark was still in Belhaven Bay, Lothian, until 16th at least and two Siberian Chiffchaffs were at Wick, Caithness, on 14th. Up to six Iceland Gulls were recorded in Highland (two), Aberdeenshire (three) and Forth in the week.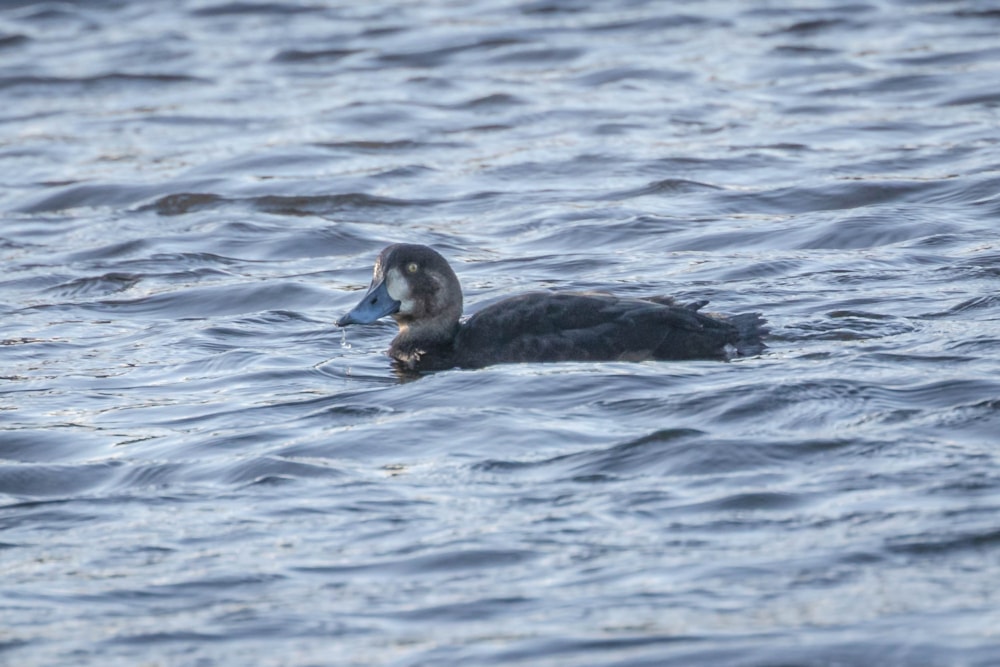 Greater Scaup, Mintlaw, Aberdeenshire (Keith Yates).
Scarce wildfowl, often the staple of late autumn and early winter on the Scottish mainland, were restricted to two Surf Scoters in Lothian – a female off Yellow Craig on 11th and the wintering drake again in the Musselburgh area on 12-13th. Two white morph Snow Geese were initially found at Cambus, Forth, on 12th, before making the short journey over the Firth of Forth to Musselburgh, Lothian, on 15th and Aberlady Bay on 16-17th. Single Smew were noted in Aberdeenshire and Clyde.
Both the Green-winged Teal and Ring-necked Duck remained on Tiree, where a Grey Phalarope moved past Hynish on 11th and a Todd's Canada Goose was new at Kirkapol on 16th. On Islay, Todd's Canada Geese were at both Loch Gruinart RSPB and Loch Kinnabus and a female Black Redstart was at Loch Finlaggen, while a juvenile Iceland Gull was in Kilnaughton Bay.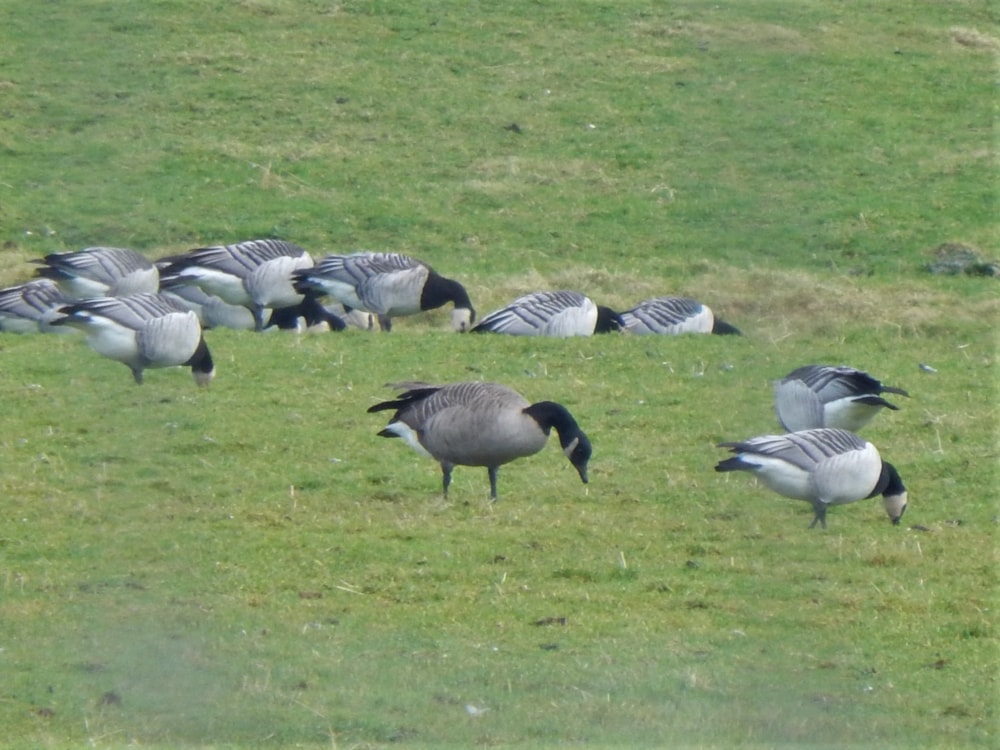 Todd's Canada Goose, Gott Bay, Tiree, Argyll (John Bowler).
Northern Isles and the Hebrides
Shetland had a subdued feel this week; the drake Green-winged Teal remained at Scatness and a Tundra Bean Goose was on Fair Isle on 17th. Out on Unst, the juvenile American Golden Plover was noted again at Uyeasound on 16h. At Spiggie the hardy (or foolish?) Great Egret stuck it out for another week. White-winged gull numbers were modest, with up to six Iceland and seven Glaucous Gulls spread around the archipelago.
Passerines were few and far between. A Little Bunting at Tresta on 12th was the pick of the bunch, though at Quendale last week's Dusky Warbler was still present until 14th at least, and a late-ish Yellow-browed Warbler was at Halligarth on 17th. A lone Waxwing was in the Boddam area as the week ended and 10 Siberian Chiffchaffs were well distributed around the islands.
Orkney too held onto its drake Green-winged Teal on Gretchen Loch, North Ronaldsay, until 14th at least. Other reports from North Ronaldsay in the week included a late Ring Ouzel at Westness, the recent Woodlark was seen again on 12th, and two Long-eared Owls appeared to be enjoying bouncing into the ringing nets at Holland House as they were re-trapped in the week. Over on Papa Westray, a Mull Head sea-watch on 16th produced three White-billed Divers and lone a Sooty Shearwater and Little Auk.
A Snow Goose at Knockintorran, North Uist, kicked off the week in the Outer Hebrides on 13th. At Loch Sandary the drake Green-winged Teal was noted again 15-17th. Iceland Gulls were noted at Loch Sandary and Rubha Ardvule and Glaucous Gulls at Baleshare and Balivanich, Benbecula. Two Hawfinches continued to frequent a Stornoway garden on Lewis in the week and two Siberian Chiffchaffs were on Barra on 15th.
North-East England
During a blustery week in Northumberland, the highlight for many was a lingering Common Swift at Seaton Sluice on 14th, which that briefly raised hopes of its rarer cousin before a slew of good images revealed its true identity. It was later relocated at St Mary's Island from 16th. Big Waters NR continued to host a drake American Wigeon and the late Spotted Redshank remained in the Newbiggin area. A juvenile Glaucous Gull was briefly at Seahouses on 13th and an inland Great Egret was a good find at Caistron NR on 14th. Two Hooded Crows were still at Howick and Linton, up to four Black Redstarts were scattered along the coast from Tynemouth to Boulmer, and as many as nine Hawfinches remained in hornbeams west of Morpeth.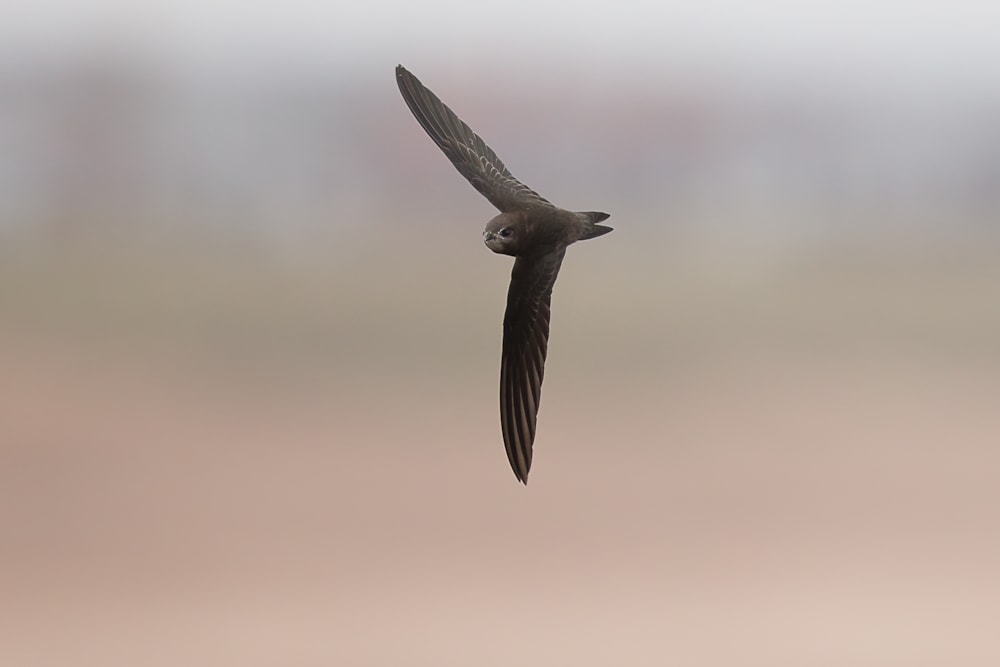 Common Swift, Seaton Sluice, Northumberland (Alan Curry).
Juveniles of Glaucous Gull and Iceland Gull were noted at Whitburn Coastal Park, Durham, on 12th and 14th respectively. Just to the north, a Siberian Chiffchaff lingered at Marsden on 11-12th, and a Black Redstart was noted at Lizard Point on 11th. Inland, a couple of Hawfinches were around Hardwick Hall. Some late autumn nocturnal migration recording produced a Snow Bunting calling over Jarrow on 16th.
A Great Egret remained at Saltholme RSPB, Cleveland, and a single Spotted Redshank was still at Greatham Creek in the week. Seaton Snook saw a steady build-up of Snow Buntings peaking at 44 on 16th and a phenomenal estimated minimum of 350 Twite at the same site. A Black Redstart was in the Steetley Pier area on 11th.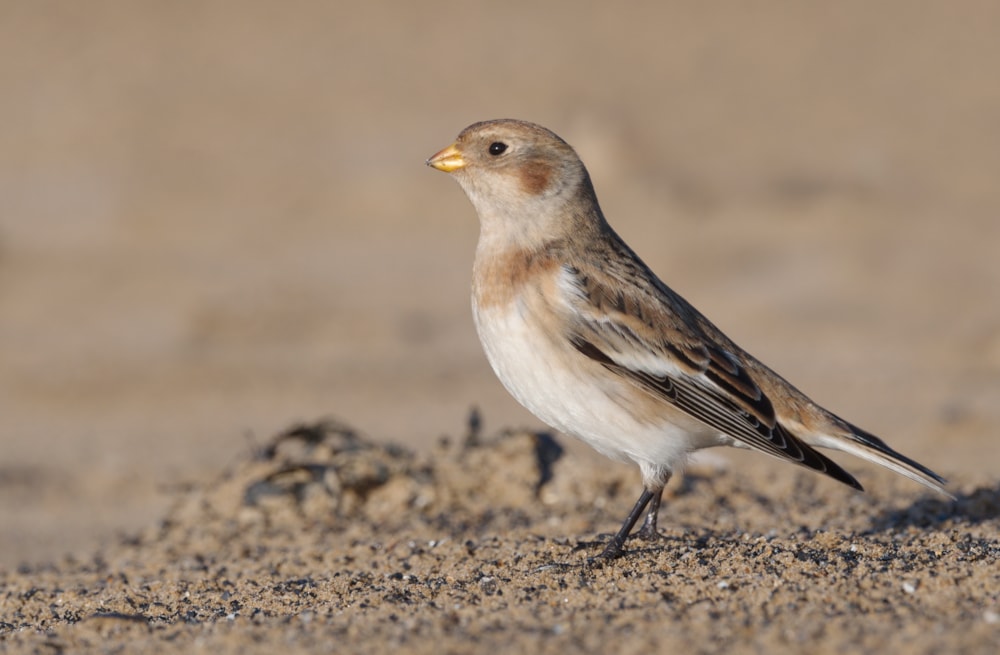 Snow Bunting, Seaton Snook, Cleveland (Carolyn Farry).
North-West England
Despite their drastic increase across many areas of the country, Western Cattle Egrets are still a notable bird in some (mainly northern) areas. This is certainly the case in Cumbria, were belated report of a single came from a cattle field by Holme Mills, however there was no further sign. A Grey Phalarope was on a flood by Biggar on 13th, while a juvenile Great Northern Diver was showing well on Urswick Tarn from 14th.
Lancashire was quieter than as of late, with the loyal drake Ring-necked Duck at Pine Lake arguably the highlight. Also here, a Yellow-browed Warbler was found in trees by the entrance on 14th while last week's bird remained at Old Hollow Farm, Banks Marsh until 12th. Another remaining Phylloscopus was the Fleetwood Siberian Chiffchaff, which also remained until 12th.
Moving to Cheshire, a local birder reported a possible Leach's Storm Petrel at the southern end of Redes Mere on 14th, although, unfortunately, it didn't hang around overnight for the identification to be clinched. A Yellow-browed Warbler was by the Starbucks drive-thru at Birchwood, Warrington – although it presumably wasn't after a caramel macchiato. Another Yellow-browed, and a Siberian Chiffchaff, were at Leasowe Lighthouse. Two Firecrests were uncovered at Hartford and Winnington on 14th. In Greater Manchester, a Kittiwake was at Audenshaw Reservoirs on 17th and the first-winter drake Greater Scaup remained at Elton Reservoir throughout.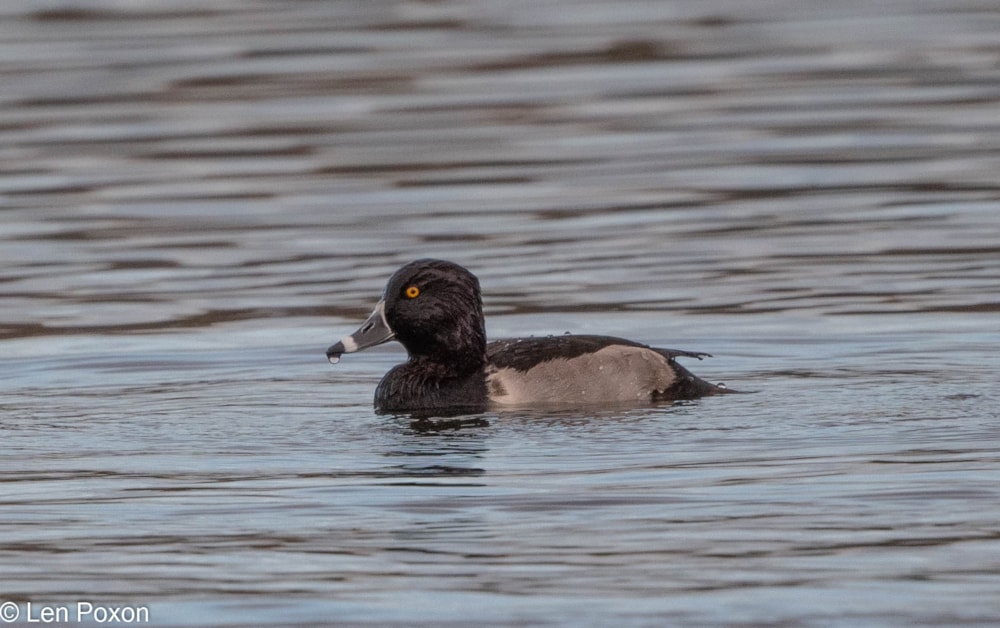 Ring-necked Duck, Pine Lake, Lancashire (Leonard Poxon).
Lincolnshire and Yorkshire
The Olive-backed Pipit was still at Goxhill Haven, Lincs, on 15th, where there was also a singing Siberian Chiffchaff this week. Seawatching records from Gibraltar Point NNR included a Grey Phalarope on 13th. Inland, the Slavonian Grebe remained at Covenham Reservoir, as did the Great Northern Diver at Deeping High Bank. A Yellow-browed Warbler was at Belton on 17th.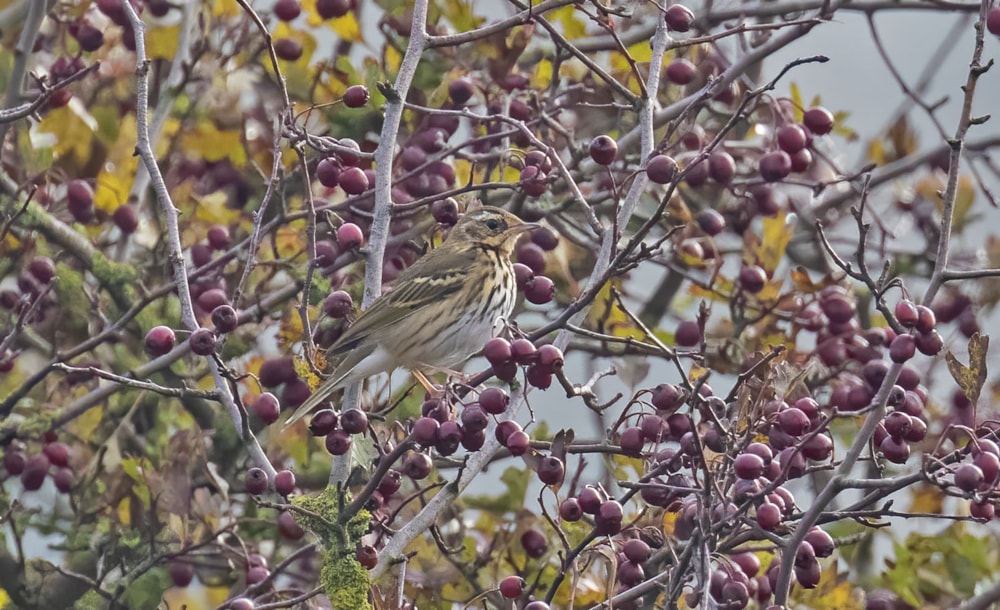 Olive-backed Pipit, Goxhill Haven, Lincolnshire (Graham Catley).
A Barred Warbler was at Skeffling, East Yorkshire, on 13th, while the nearby Spurn area produced two Dusky Warblers and up to three Bewick's Swans among a decent list of notable sightings. A Common Swift was at Withernsea on 15th, while North Cave Wetlands held both Russian and Greenland White-fronted Geese.
Wykeham Lakes, North Yorkshire, received a visit from a Great Northern Diver on 14th, while a Siberian Chiffchaff was also there on 13th. The latter date produced a Rough-legged Buzzard near Cropton. Further inland, the Lesser Yellowlegs remained at Nosterfield LNR and a flock of Hawfinches was on offer at Fountains Abbey, plus there were a few records of Snow Bunting from the Yorkshire Dales.
Siberian Chiffchaff and Yellow-browed Warbler were seen in the Anglers CP area of West Yorkshire, while a European Shag visited Rother Valley CP, South Yorkshire, on 16th. The Garganey was also still at Potteric Carr.
West Midlands
Perhaps the highlight of Staffordshire's week was a Snow Bunting at Cannock Chase from 16th. Other points of interest concerned Great Northern Divers at Chasewater and Blithfield Reservoir, the lingering Little Stint at Belvide Reservoir, and roosting Caspian Gulls at seven sites. Shropshire offered a similar theme, with a belated report of Snow Bunting at Robin Hood's Butts on 10th and Great Northern Diver and Caspian Gull at Chelmarsh Reservoir on 12th.
The Long-tailed Duck at Brockhall GPs supported Herefordshire through a quiet week. Meanwhile in Worcestershire, both Dark-bellied Brent Geese remained at Bredon's Hardwick and Upton Warren NR while news of a Great Northern Diver came from Ripple GPs. Inland Gavia action also continued in Warwickshire, where both Great Northerns remained in-situ at Draycote Water alongside up to five European Shags, while two adult Caspian Gulls joined the evening roost on 16th.
Content continues after advertisements
East Midlands
In Derbyshire, the Red-throated Diver was still at St Chad's Water until the afternoon of 11th, when it flew north, and a juvenile and an adult Great Northern Diver were at Carsington Water on 16th and 17th respectively. It isn't often an inland county boasts two diver species within the same week! Caspian Gulls were at Ogston Reservoir, Foremark Reservoir and the aforementioned Carsington Water.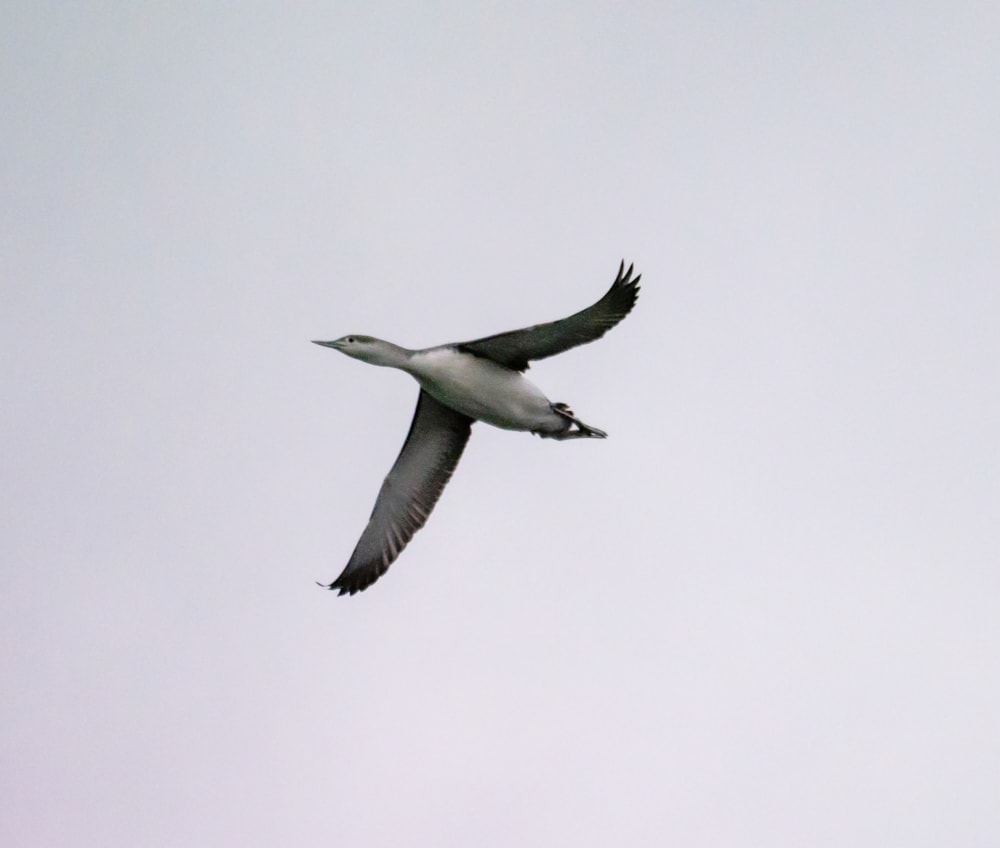 Red-throated Diver, St Chad's Water, Derbyshire (George Ewart).
Nottinghamshire had an exciting week, with first port of call going to a Dusky Warbler at Holme Pierrepont from 16th, always a nice find and especially so inland. Luckily it remained in place until at least 17th. The Great Grey Shrike remained at Cottam and at times gave great views. Two Tundra Bean Geese were at Hoveringham GPs, remaining until the afternoon of 16th. Hollowell Reservoir was Northants's best source of income this week with a Great Northern Diver from 13th. Again, sticking with this species but moving county; four remained at Rutland Water with another at Eyebrook Reservoir on 17th. Swithland Reservoir hosted a redhead Smew from 12th.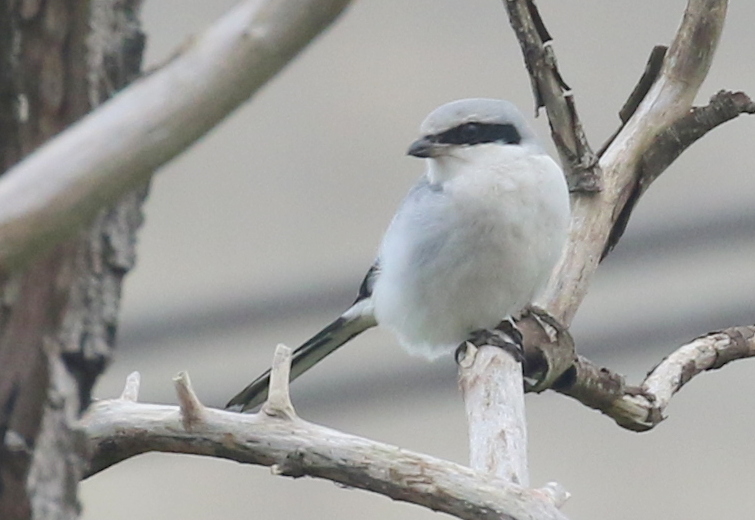 Great Grey Shrike, Cottam, Nottinghamshire (Robert Mellor).
East of England
A European Serin inland at Upton, Norfolk, on 11th was a great local record. Meanwhile, the north coast was much quieter, with a Pallas's Warbler still at Holkham Pines, a Yellow-browed Warbler at Cley and Dusky Warblers at Muckleburgh Hill and Beeston Common. Otherwise there was a scattering of typical wintering species on offer.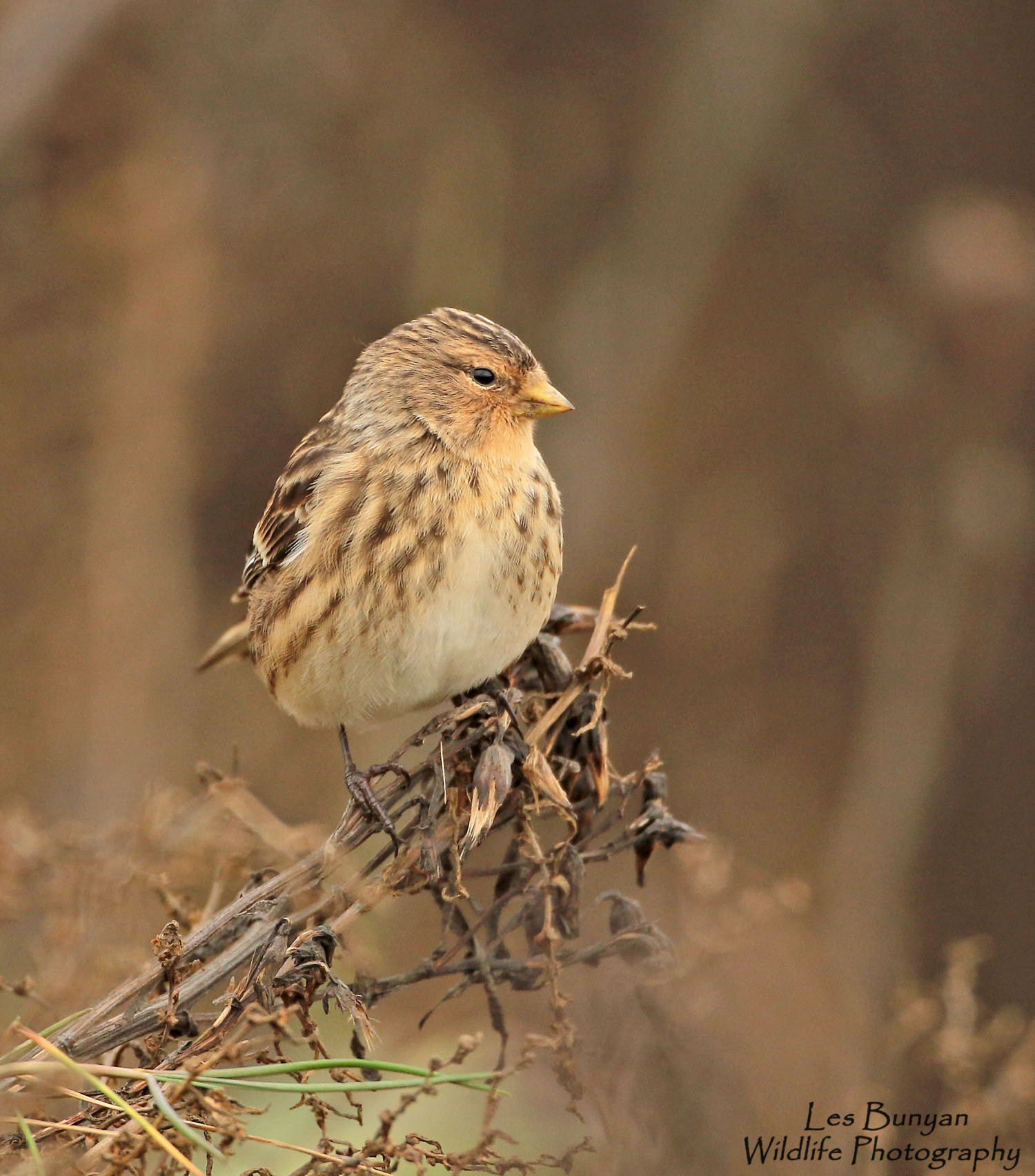 Twite, Thornham, Norfolk (Les Bunyan).
Another Dusky Warbler remained at Lowestoft, Suffolk, to at least 15th, with a Pallas's Warbler also hanging on at Landguard NR. A curious report was received of a likely Black-crowned Night Heron in flight over Ipswich on 12th. The Great Grey Shrike continued at Rendlesham Forest, while two Shore Larks were at Kessingland from 14th. Bewick's Swans were seen at a couple of sites, including three at Minsmere RSPB.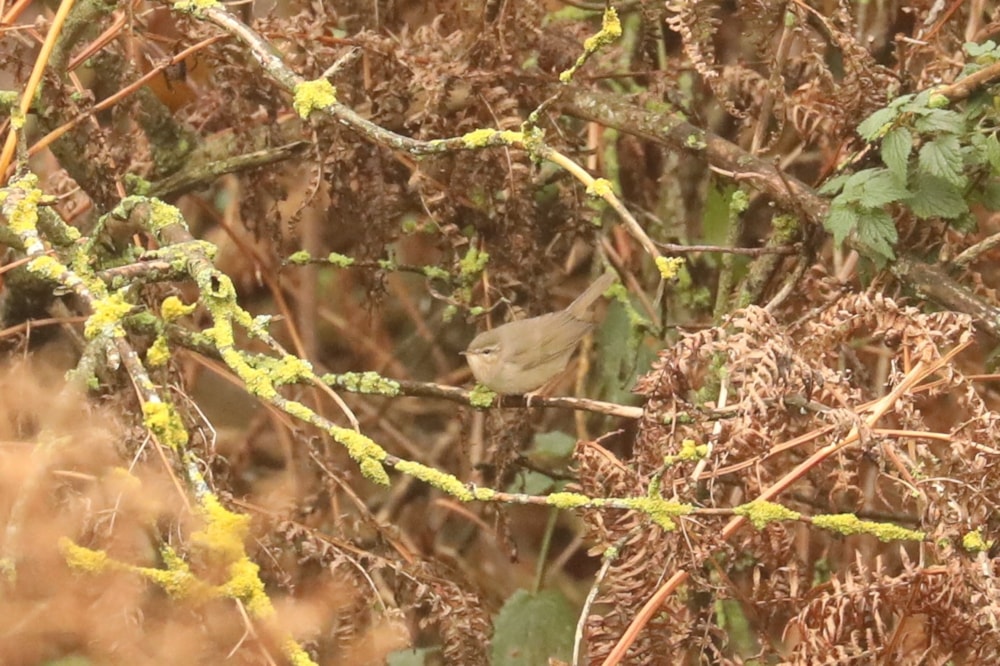 Dusky Warbler, Lowestoft, Suffolk (Matthew Mellor).
A Red-necked Grebe, two Long-tailed Ducks and an assortment of other waterbirds were at Abberton Reservoir, Essex, while a Shore Lark was at Jaywick on 17th and a late Western Osprey visited Mistley on 14-15th.
In Hertfordshire, a Red-breasted Merganser briefly visited Amwell NR on 13th. The Bedfordshire Hoopoe remained all week, while Broom GPs produced a young Russian White-fronted Goose and adult Caspian Gull. Up to three Great Northern Divers were at Grafham Water, Cambs, while a redhead Smew returned to Bainton GPs on 16th and a Dark-bellied Brent Goose was at Colne Fen on 15th. A Glossy Ibis took up residence at Ouse Fen RSPB from 11th.
Hoopoe, Northill, Bedfordshire (Matthew Mellor).
South-East England
Hampshire's first Great Grey Shrike of the season arrived on 15th, at the traditional New Forest site of Milkham Inclosure. A small influx of Black Redstarts saw 13 sites record the species, with most at a cluster of locations between Southampton and Portsmouth. A Black-throated Diver was off Milford-on-Sea on 15th. The Isle of Wight had a quiet time, with a Eurasian Spoonbill at Newtown Harbour on 16th highlighting.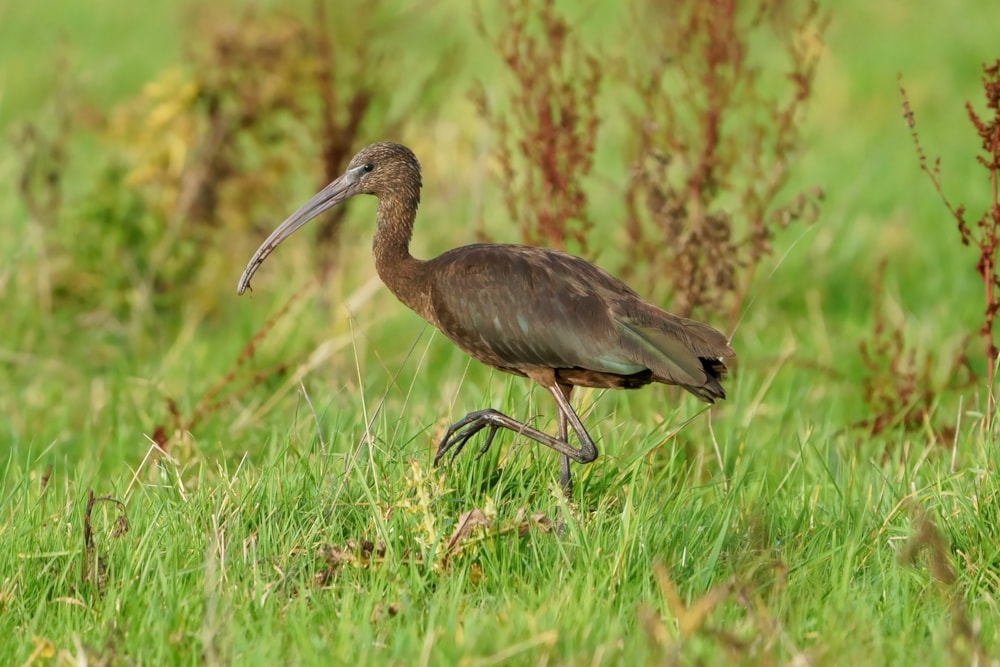 Glossy Ibis, Brading Marshes RSPB, Isle of Wight (Pete Box).
Berkshire enjoyed Caspian Gull and Great Egrets, as did Buckinghamshire, though the latter county also scored a Great Northern Diver at Caldecotte and Calvert Lakes on 17th and the continuing Siberian Chiffchaff in Buckingham on 11th. In Oxfordshire, the Great Northern Diver and two Greater Scaup continued at Farmoor throughout, and a Brent Goose dropped in there on 11th.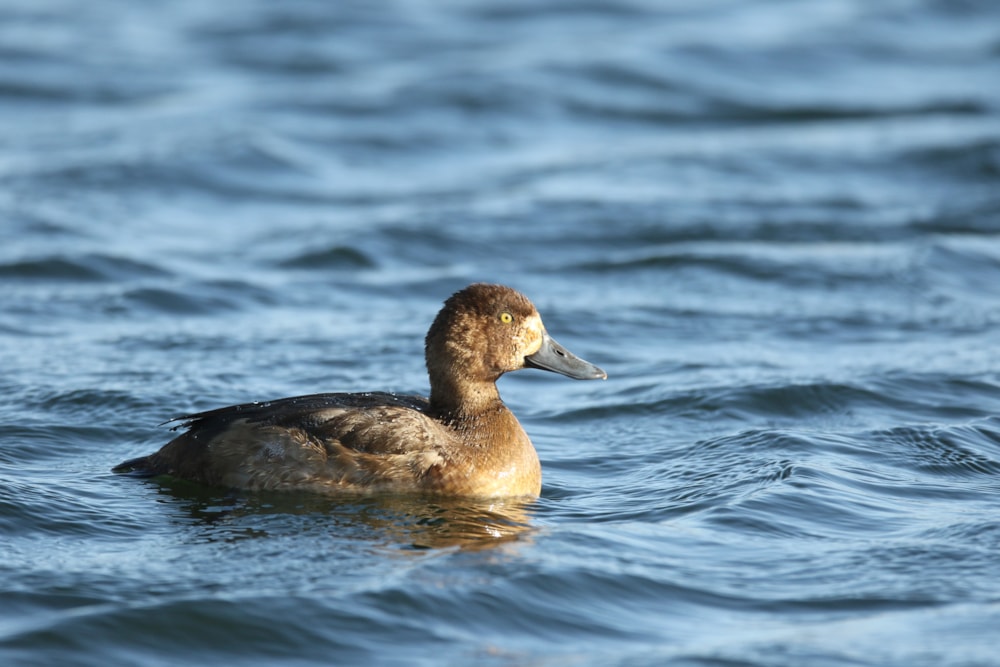 Greater Scaup, Farmoor Reservoir, Oxfordshire (Ian Stewart).
In the capital, a Brent Goose was at – fittingly – Brent Reservoir on 14th, with another on the Thames at Barnes on 11th. A smattering of Black-necked Grebes and Caspian Gulls were at usual sites, while a Greater Scaup was at King George V Reservoir on 11th. The Little Bunting was last seen at Thursley Common, Surrey, on 11th and a Common/Pallid Swift was reported over Ewell from 14-15th.
Strong southerly winds produced a bit of action along the Sussex coast, with the highlight a Sooty Shearwater past Fairlight Cliffs on 14th. Selsey Bill scored Pomarine Skua and Balearic Shearwater on the same day. A second-winter Glaucous Gull was reported at Littlehampton on 11th though there was no further sign. Inland, a Brent Goose was at Weir Wood Reservoir on 16th.
The aforementioned southerlies probably accounted for the unseasonal record of a Black Kite over Dungeness and New Romney, Kent, on 12th. The former site also scored two Sooty Shearwaters and 89 Little Gulls past on 14th, along with the continuing Glossy Ibis. Other notable seawatching records came from the north Kent coast, where a European Storm Petrel flew past Swalecliffe on 16th, the day after a Sooty Shearwater was seen past Deal. The Lesser Yellowlegs was again near Capel Fleet, Sheppey, on 12th, Reculver and Ash hosted Lapland Buntings and a juvenile Glaucous Gull was at Hythe on 13-14th.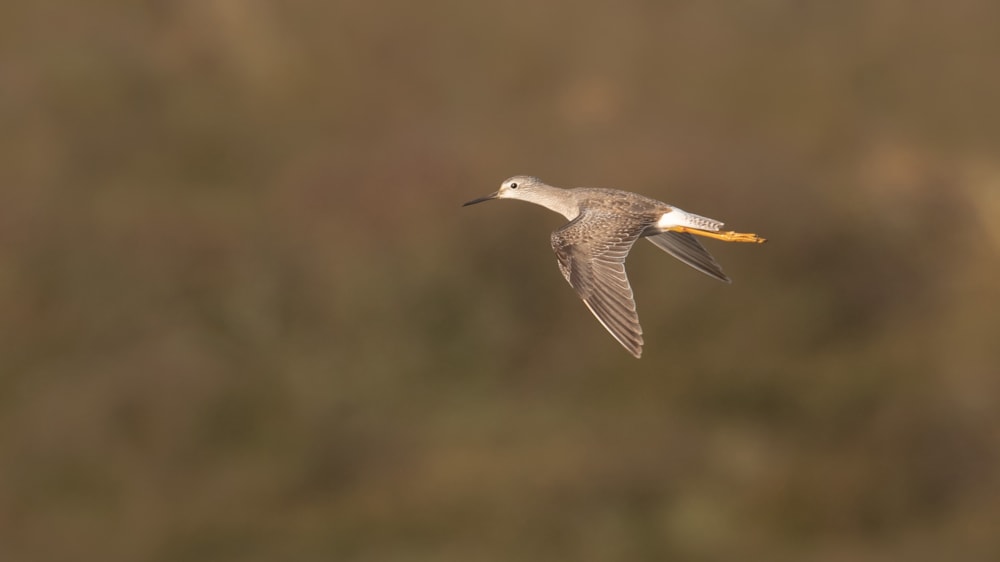 Lesser Yellowlegs, Capel Fleet, Sheppey, Kent (Josh Jones).
South-West England
In Gloucestershire, a continuing adult Great Grey Shrike at Crabtree Hill curried the most favour, alongside the two Snow Buntings at New Passage until 15th. Oldbury Power Station held no fewer than three Black Redstarts, while a Water Pipit was at Frampton-on-Severn on 17th. Hen Harriers provided the best Wiltshire action, with two ringtails at Teffont Down on 13th complemented by two males at Morgan's Hill the following day.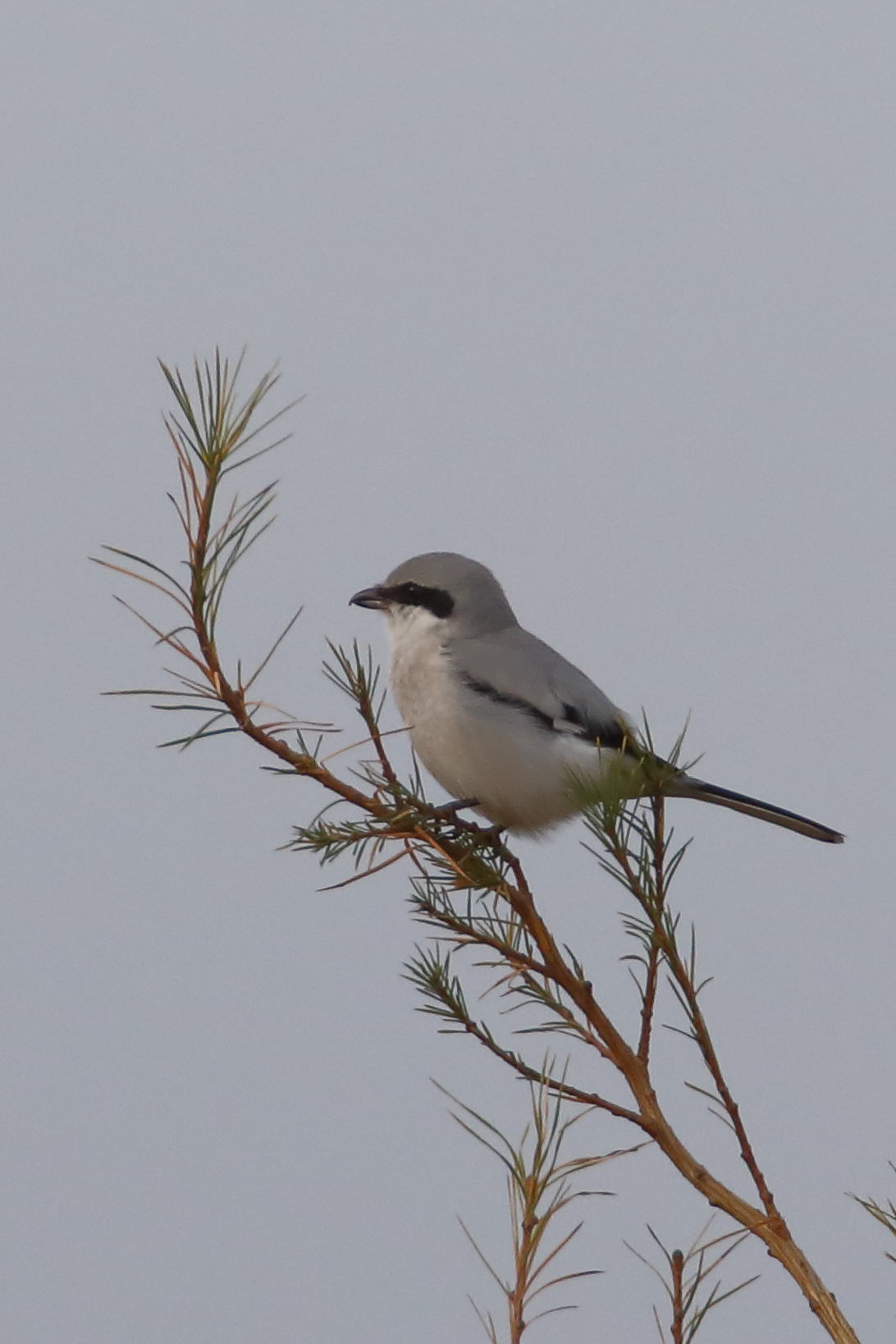 Great Grey Shrike, Crabtree Hill, Gloucestershire (Nigel Gardener).
The Tundra Bean remained with two Russian White-fronted Geese at Apex Leisure Park, Somerset, with the Dunster Beach Tundra making a reappearance from 11th. The adult drake Long-tailed Duck continued enjoying the company of Tufted Ducks at Barrow Gurney Reservoirs throughout, with a juvenile Great Northern Diver also there. Six sites hosted Black Redstarts and a Snow Bunting was at Hurley Beacon on 12-13th, while seven Whooper Swans made it to Oath.

Tundra Bean Goose, Apex Leisure Park, Somerset & Bristol (Mike Trew).
Soussons Down, Devon, held a distant Great Grey Shrike from 12th, while at South Efford Marsh the Lesser Yellowlegs remained until 12th at least. Slapton Ley's drake Ring-necked Duck was still in situ on 13th and the four Glossy Ibises kept a couple of Eurasian Spoonbills company at Fremington Pill, with an impressive high count of 59 Western Cattle Egrets at Starcross on 15th. A Siberian Chiffchaff trapped and ringed at Hallsands on 17th rounded off the week.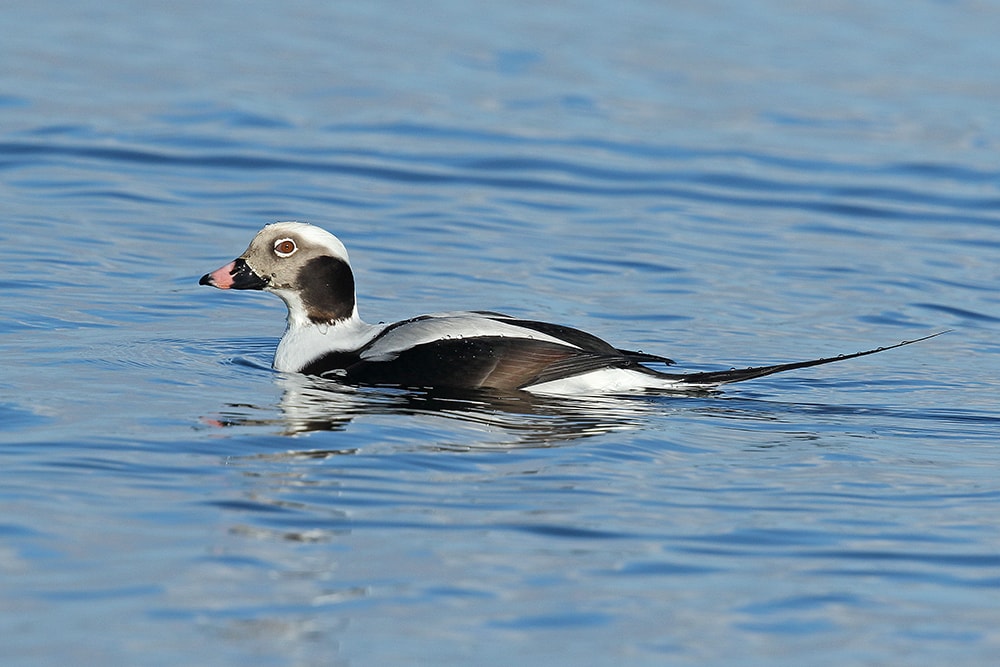 Long-tailed Duck, Barrow Gurney Reservoirs, Somerset & Bristol (Gary Thoburn).
In Dorset, an adult Black Brant remained at Ferrybridge throughout, while two were noted again at Wyke Regis on 13th. The Stanpit Marsh Glossy Ibis was still in situ, as was the Green-winged Teal-Great Northern Diver duo at Longham Lakes, and the juvenile Rosy Starling at Easton, Portland. A Siberian Chiffchaff lingered at Hengistbury Head from 10-12th and two Red-necked Grebes were at Lodmoor RSPB, with others brief visitors to Portland Bill and Radipole Lake RSPB.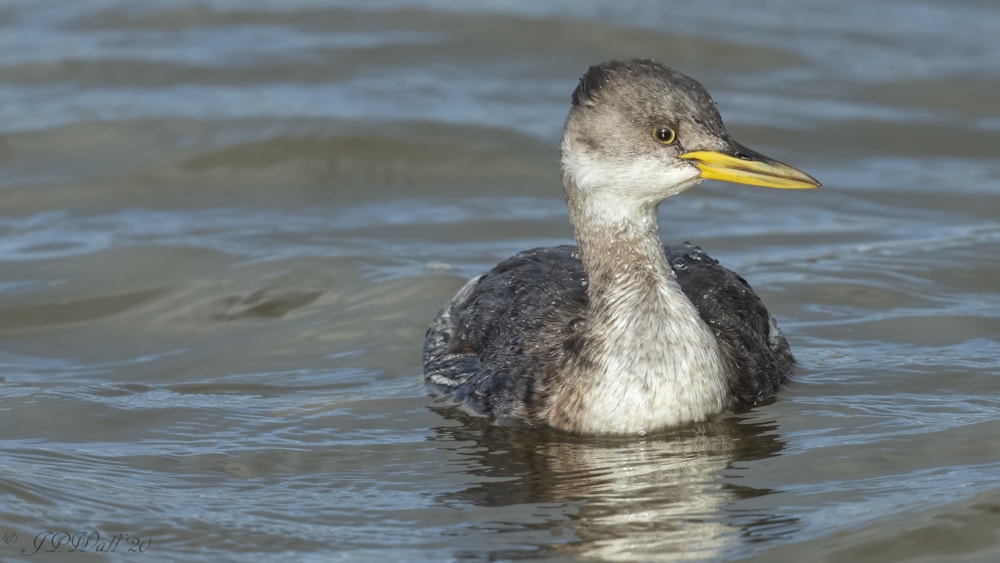 Red-necked Grebe, Lodmoor RSPB, Dorset (John Wall).
In Cornwall, a Pallas's Warbler at College Reservoir from 15th was a smart find, where the drake Green-winged Teal lingered until 12th, and a Siberian Chiffchaff was there on 17th, too. One of the Isle of Wight White-tailed Eagles was over Churchtown Farm, Saltash, on 13th. Offshore, Leach's Storm Petrels past both Trevose Head and Pendeen on 16th were notable, as were a juvenile Pomarine Skua and three Black-throated Divers past the latter site, while two probable Grey Phalaropes were there on 12th. Continuing the theme, a probable juvenile Kumlien's Gull roosted at Mousehole on 17th.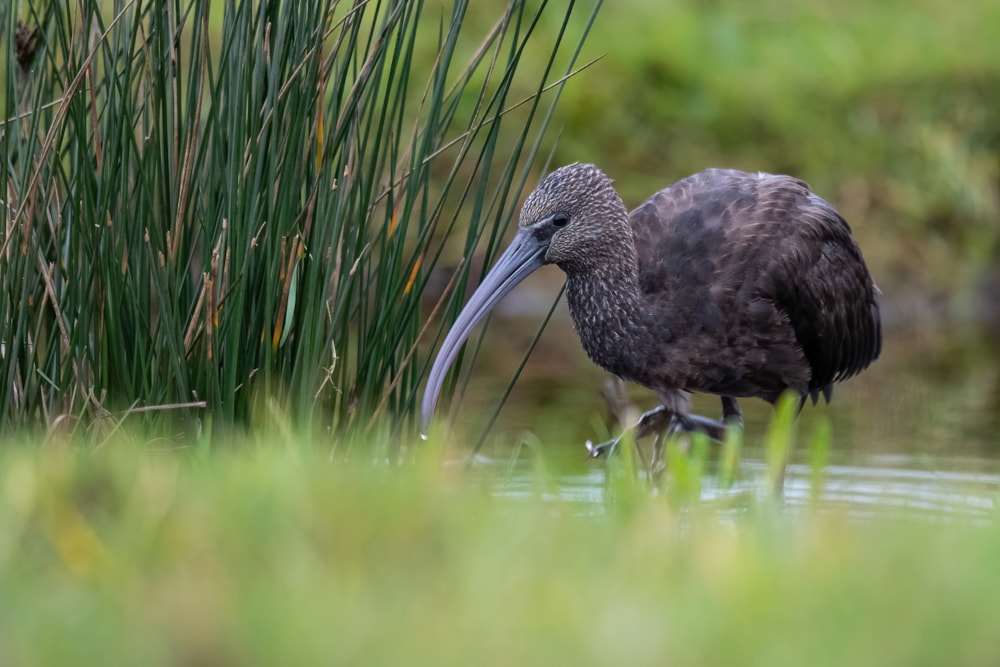 Glossy Ibis, Stanpit Marsh, Dorset (Matthew Barfield).
At least three Dusky Warblers were on St Mary's, Scilly, on 13th in the general vicinity of Longstone and Higher Moors, while a multitude of Yellow-browed Warblers made themselves known across the isle. Elsewhere, the Russian White-fronted Goose and Greylag Goose continued and the Woodlark remained at Penninis Farm. A trio of juvenile Iceland Gulls at Porthloo on 16th was topped by a young Kumlien's Gull at Morning Point the following day. A Glossy Ibis was the highlight on St Agnes and a single Eurasian Spoonbill remained on Samson, while four Western Cattle Egrets and a Slavonian Grebe were on Tresco. The latter island produced a fine double of Blyth's Reed and Pallas's Warbler pairing by Pool Road on 13th.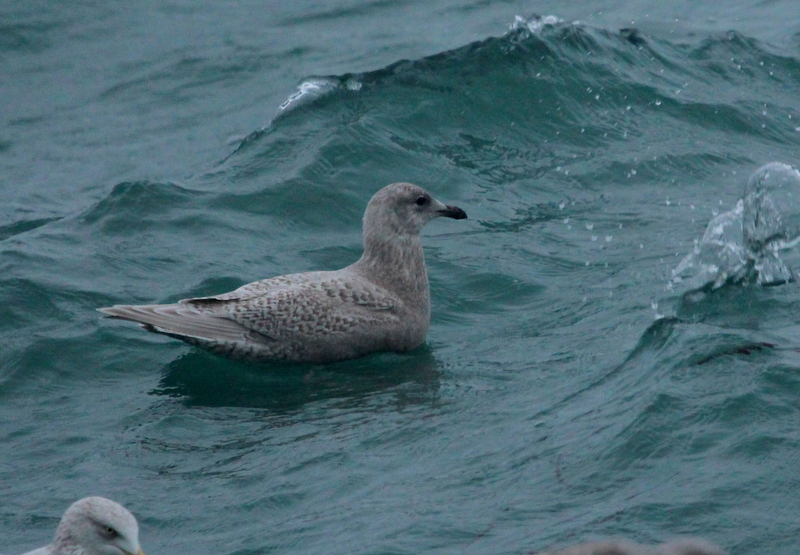 Kumlien's Gull, St Mary's, Isles of Scilly (Kris Webb).
Wales
Seawatching remained quiet this week, with a Pomarine Skua distantly off Aberystwyth, Ceredigion, on 15th, while 16th produced a Leach's Storm Petrel past Strumble Head, Pembrokeshire. Another Leach's came from the more unusual location of Caldicot Pill, Gwent, the following day when one was seen pattering by the M4 bridge over high tide. In Pembrokeshire, a Velvet Scoter was offshore with the Common Scoter flock at Broad Haven on 15th and a juvenile Red-necked Grebe was showing well at Llys-y-Fran Reservoir on 16th. Both flavours of the more typical winter 'white wingers' were on offer with juvenile Iceland Gulls at Penberry Reservoir on 12th and the Teifi Estuary on 17th. Meanwhile, a juvenile Glaucous Gull was logged past St David's Head on 16th.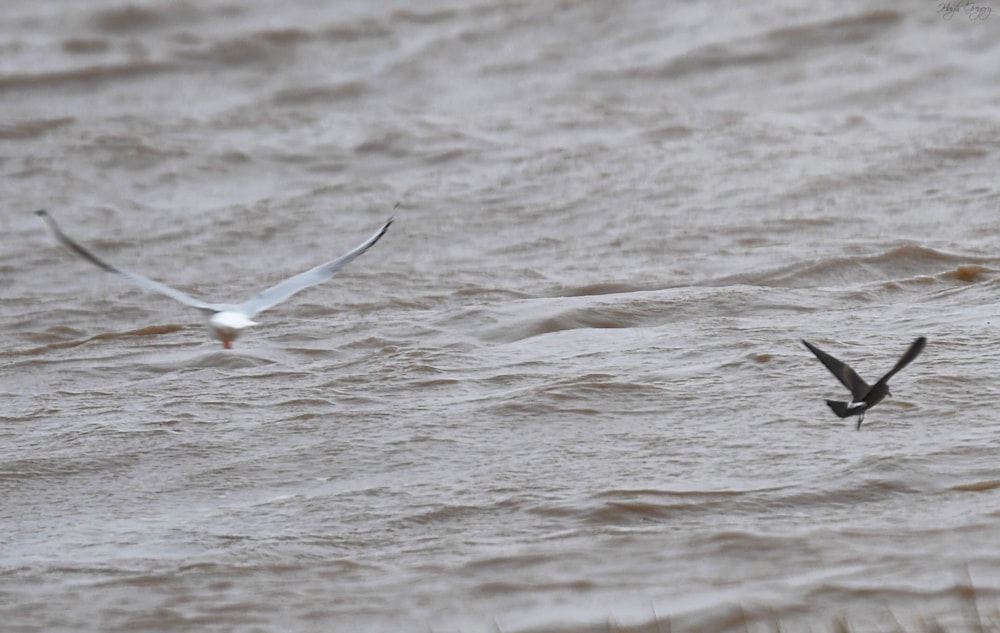 Leach's Storm Petrel, Caldicot Pill, Gwent (Hugh Gregory).
Over on Anglesey, an adult Rosy Starling was attending a garden feeding station at Amlwch Port from 14th. Snow Buntings continued their good spell with eight localities reporting birds, with a particular shout-out to the showy pair at Kinmel Bay, Conwy. A late Yellow-browed Warbler was at Monmouth, Gwent, on 12-15th and Firecrests were at four sites (three of which along the north coast). The Great Grey Shrike was still on offer at Brechfa Forest, Carmarthen, although proved elusive at times.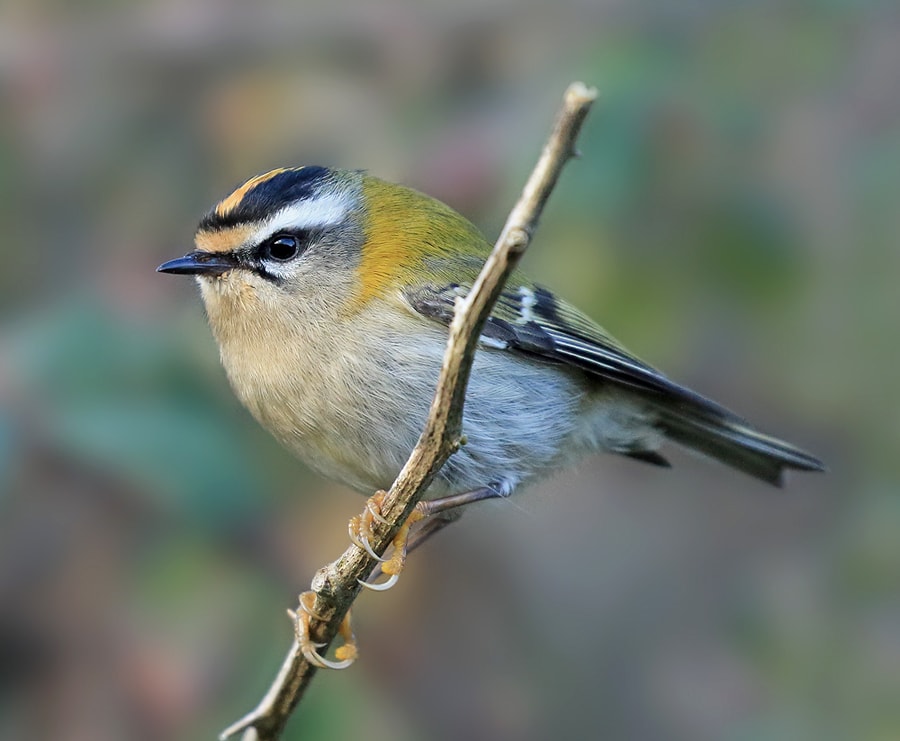 Firecrest, Morfa Madryn NR, Conwy (Bob Garrett).
Ireland
Two Ring-necked Duck were new in at Lough Beg, Co Derry, on 13th, with a total of six seen across the island of Ireland. A Surf Scoter was off the Co Louth coast at Seapoint on 17th and four Glossy Ibises were seen in southern counties.
A very late Arctic Tern was off Skerries, Co Dublin, on 16th. More expected in winter are Ring-billed Gulls, although just three were seen this week – two regular adults in Cos Kerry and Louth, plus a third at Dunworly, Co Cork, on 13th. Several each of Glaucous and Iceland Gulls were seen, mostly in Northern Ireland, which reflects a wider early influx of these perennially popular birds to our isles.
Western Palearctic
In Spain, belated news of a long-staying Algerian Grey Shrike at Jerez, Andalucia, broke mid-week, but was still present until 10th at least. A juvenile cirtensis Long-legged Buzzard (still treated as a subspecies of Long-legged Buzzard but likely to be reclassified under Common Buzzard in the future) was at Huétor-Tájar on 10th, while a returning fulvescens Greater Spotted Eagle was at Sariñena on 8th, and the Sociable Lapwing was still near Puerto Villareal de Olivenza.
The second Kelp Gull for the Canaries – a first-winter – was at a landfill near San Miguel de Tajao, Tenerife, on 11th, upstaging the island's first Common Gull – another first-winter – at the end of the week. Meanwhile, the Belted Kingfisher remained at Arrecife, Lanzarote, all week, and a juvenile Greater White-fronted Goose was at Caleta de Fuste – a first for Fuerteventura and just the third for the Canaries. In Cape Verde, a Red-footed Booby was in the Brown Booby colony at Curral Velho, Boa Vista.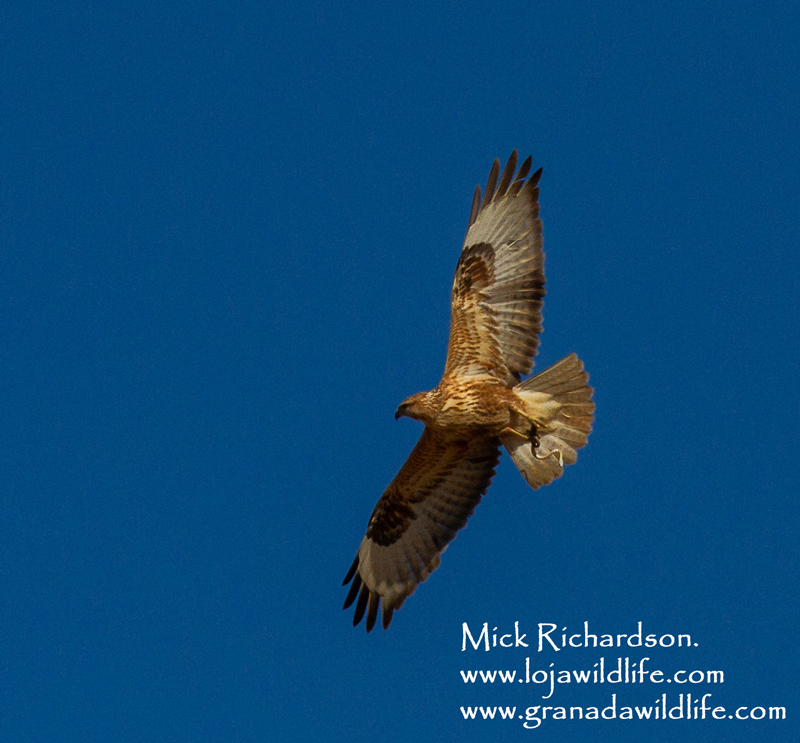 Long-legged Buzzard, Huétor-Tájar, Andalucia (Mick Richardson).
A first-winter male Eyebrowed Thrush at Paesens, on the Dutch mainland, proved to be one of the country's few twitchable records – and the ninth overall – present on 15-16th.
In France, a Greater Spotted Eagle arrived at Capestang on 11th and lingered thereafter; a late Iberian Chiffchaff was trapped on Alderney, Channel Islands, on 17th. A female Falcated Duck of unknown origin was at Dechsendorfer Weiher, Germany, with a returning Oriental Turtle Dove at Sulgen, Switzerland, on 11th.
In Poland, a Sociable Lapwing was at Stawno from 1-15th and the mini-White-headed Duck influx continued, with a new individual at Wielikąt on 11th. Meanwhile, others were at Zbiornik Jutrosin and Wróblik Szlachecki (two), with another still at Kronstorf, Austria. Denmark's first Greater Yellowlegs was at Sønderho on 16th, although was originally found to the north at Sneum on 28 October. The first Faroe Islands Eastern Yellow Wagtail was at Sumba on 13th.
A female Moussier's Redstart was on the Italian island of Linosa on 13th, with a rather lost Lapland Bunting there the previous day. On Cyprus, the island's second Rustic Bunting was at Akrotiri on 12th. In Israel, the Kurdish Wheatear was still in the Ein Avdat National Park at the start of the week and a new Oriental Turtle Dove was at Glilot, Tel Aviv, on 8th, while the Persian Shearwater was still enjoying the Eilat sunsets until 14th.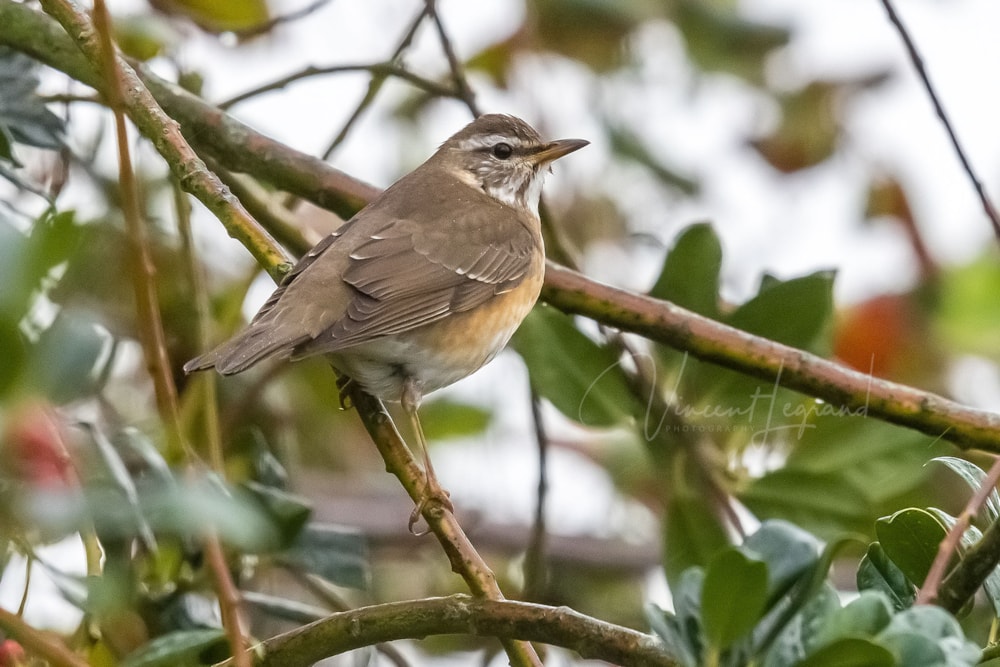 Eyebrowed Thrush, Paesens, Friesland (Vincent Legrand).