Britain's cherry trees may be adorned with spring blossom this week, but the thoughts of some birders turned to the possibility of a second bite of what will inevitably be one of the avian 'cherries' of the year. The Shetland Tengmalm's Owl was seen again at Lea Gardens, Tresta, on 10th, having been last reported on the opening day of March. Having lost none of its original photogenic appeal, a three-day access window persuaded some that had resisted its cherubic charms first time around to take the plunge and get 'Tengo'd' as it showed brilliantly there to 13th.

Tengmalm's Owl, Tresta, Mainland, Shetland (Rory Tallack).
Remarkably, on the morning of 14th, David Cooper stumbled across a Tengmalm's roosting in a spruce tree at Valyie, close to the very northern tip of Unst. It was only on running to find signal to put news out that he heard that the Tresta bird had seemingly vanished overnight. And indeed it proved to be one and the same bird; hopefully by now it's safely nestled back in a swathe of Norwegian taiga forest.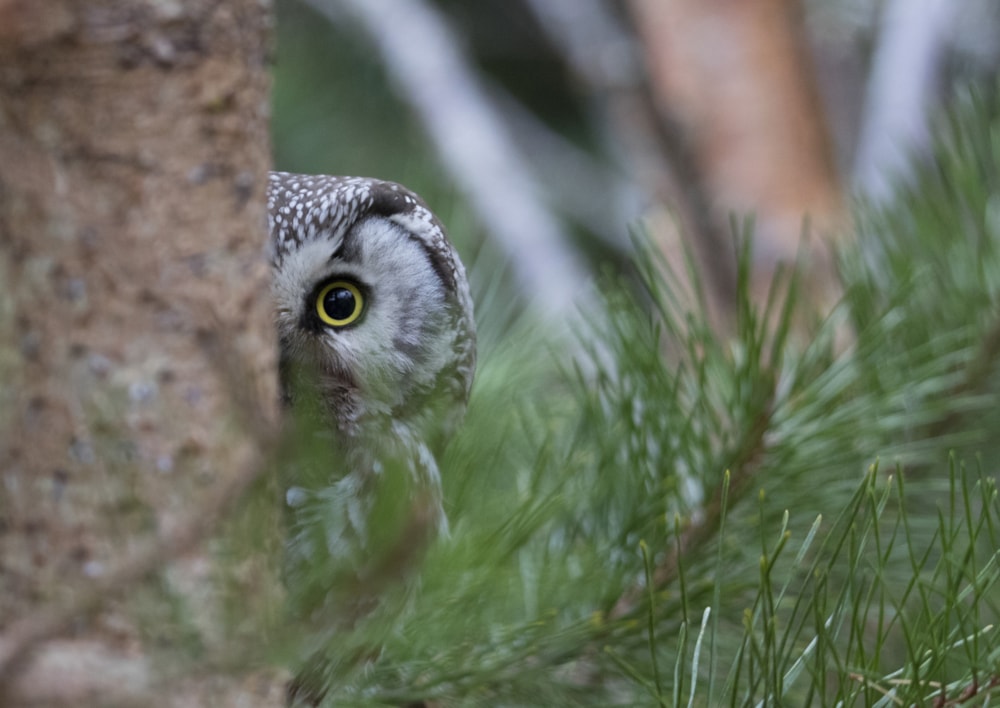 Tengmalm's Owl, Tresta, Mainland, Shetland (George Gay).
Images and a brief sound recording of a darkish-headed Yellow Wagtail found on St Mary's, Scilly, on 16th appear to document a first-summer Eastern Yellow Wagtail; if accepted it would be the first British spring record. Could it be the elusive bird from the winter period, or is it a genuine migrant that wintered further south in Europe?
Elsewhere there was a distinct coolness on the mega front as the north-easterly airflow slowed the advance of any real rarities and left would-be twitchers fruitlessly searching for pre-Easter action. After making a reappearance in Lothian last week, the drake American White-winged Scoter promptly disappeared again, with hopeful observers drawing a week-long blank. However, the two long-staying Pied-billed Grebes on Shetland and in Argyll were still on offer.
Norfolk's Lesser White-fronted Goose was at Potter Heigham on 10th and Hickling Broad on 16th, its origins no clearer than they were a week ago. Further north the Strontian American Black Duck continued to bask in its cult celebrity status until at least 15th; the drake Blue-winged Teal at Mellon Charles, Highland, was also still present that day. Three American Wigeon included new drakes at Llanelli Wetland Centre, Carmarthen, from 13th and Leighton Moss RSPB, Lancashire, on 16th – the latter presumably the same drake as that discovered on New Year's Day and not seen since. Nine Green-winged Teal were noted and 11 Ring-necked Duck were widely spread. The drake Lesser Scaup at Blagdon Lake, Somerset, remained and a new drake was discovered on Sanday, Orkney, on 10-11th. Ferruginous Duck included two at Attenborough NR, Notts, and drake again in Northumberland. All three were uncharacteristically showy and must have a dark history, even if they show no obvious signs of previous confinement. Two Surf Scoter continued to be reported intermittently to 14th at Musselburgh, Lothian. The drake King Eider remained faithful to the harbour area at Nairn. In Lancashire, the apparent Grey-bellied Brant continued to hang out with Pink-footed Geese on the Ribble Estuary.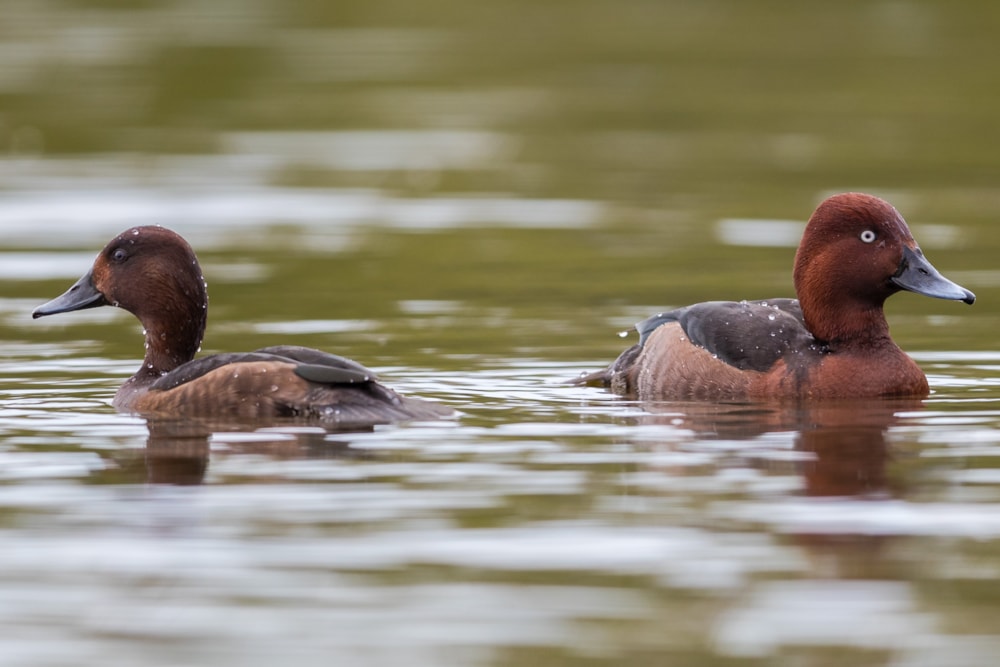 Ferruginous Duck, Attenborough NR, Nottinghamshire (Ian Bollen).
Aside an individual near Cleggan, Co Galway, a visit to the Moray Firth was a necessity to see White-billed Diver, with a maximum of six off Portsoy, Aberdeenshire, on 11th and several other individuals spread along that stretch of coast.
A Purple Heron at West Rise Marsh, East Sussex, put in a brief appearance before departing to the east early morning on 15th. Scilly's Black-crowned Night Heron was noted again on 16th. A White Stork, the bird previously seen at Slimbridge on 25 March and in Cheshire on 30-31 March, remained in Kent to 10th, while London had at least one individual: a green-ringed bird, thought to be the same as that over Minsmere RSPB, Suffolk, on 11th was seen periodically at Rainham Marshes RSPB on 12th and possibly a second different individual seen in flight from several sites in the north of the city on 16th, including a convenient fly-past at the BirdGuides office in Wood Green. At least nine Glossy Ibises extended their stays, including three in Co Wexford.
The Black Kite on Anglesey was seen again at South Stack on 13th with five other reports coming from Surrey and West Sussex on 10th, Essex on 15-16th and a lingering individual around Kilnsea, East Yorkshire, on 16th. Back on Anglesey, belated news emerged on 15th of a female Snowy Owl on Holyhead Mountain on 11th – it was seen again on the morning of 16th. Last noted in February, subsequent digging suggests it may have also been seen in the vicinity on 24 March and begs the question of how it has managed to remain so elusive in the interim. Meanwhile, two Rough-legged Buzzards lingered in Norfolk with a third in Suffolk. A white-morph Gyr Falcon was at Fanad Head, Co Donegal, on 15th.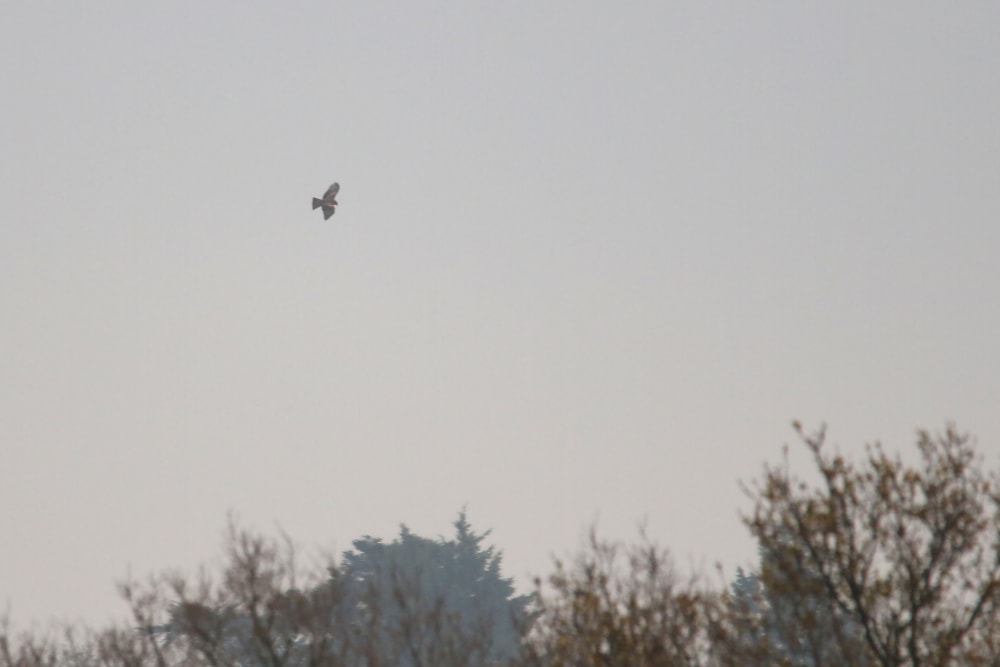 Black Kite, Wakehurst Place, West Sussex (Mark Mallalieu).
Spotted Crakes were available at three sites: an individual on 10th at Shalford, Surrey, only showed briefly but another at Potteric Carr, South Yorkshire, was unashamedly showy for six days (11-16th) and a third was at Saltholme, Cleveland, as the week ended.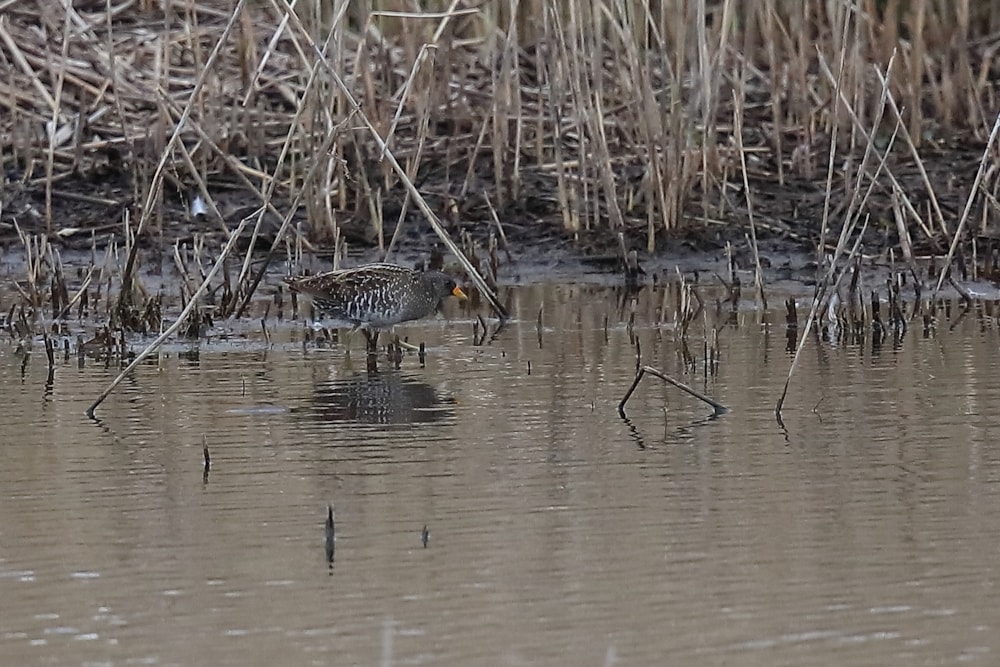 Spotted Crake, Potteric Carr YWT, South Yorkshire (Chris Downes).
Having established themselves as an annual spring bird in the Thames Estuary, two Black-winged Stilts at Vange Marsh RSPB, Essex, from 12th were no real surprise and will likely prove the first of several returning pairs. More unexpected, though, was the first for Argyll, found on Tiree on 16th. Two Kentish Plovers put in appearances, with a female at Cuckmere Haven, East Sussex, on 14th and a male at Havergate Island, Suffolk, on 16th. Cornwall's wintering Temminck's Stint saw out another week.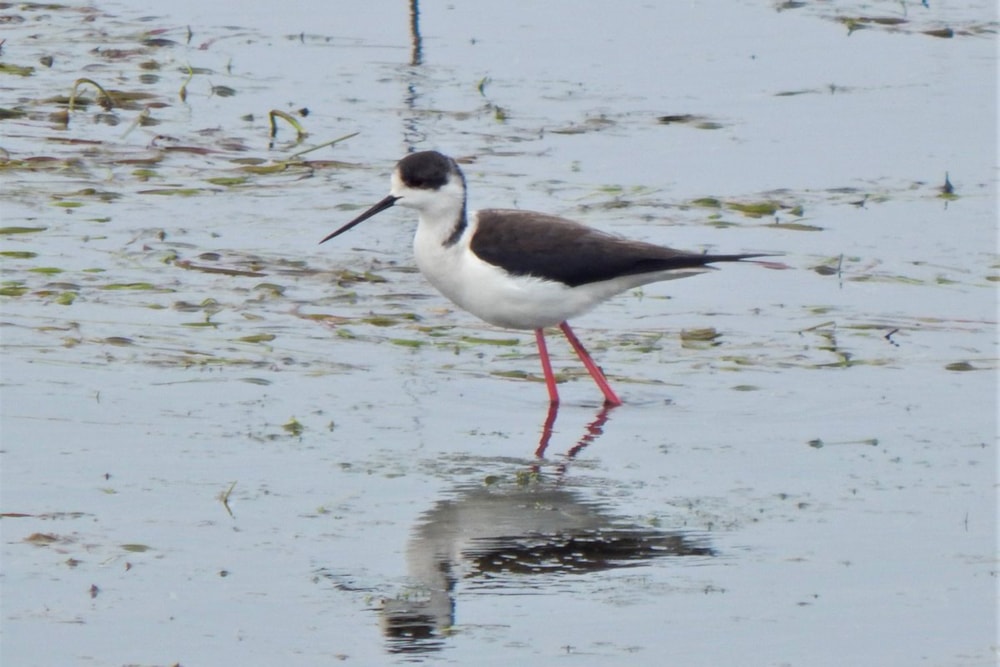 Black-winged Stilt, Tiree, Argyll (John Bowler).
The Dorset Lesser Yellowlegs continued to be recorded daily, though the Cornish winterer was absent from our news page – but this may reflect observer coverage rather than a genuine departure. In Lincolnshire, the adult Long-billed Dowitcher at Frampton Marsh continued to be popular and the Spotted Sandpiper at Wexford Town was noted on at least two dates during the week.
Devon's Bonaparte's Gull was seen until 11th at least but was upstaged by a superb adult in land-locked Oxfordshire, with the latter present daily on the lake at Blenheim Park from 12th onwards. The single Ring-billed Gull report (from Co Kerry) did nothing to change the view that this species is becoming increasing difficult to encounter across Britain and Ireland, as summarised on this site recently. Arctic Tern numbers remained low, although small groups were fairly widespread at inland waters. Scotland recorded its first returning Little Tern when one was seen on Tiree, Argyll on 11th. Little Gulls remained fairly prominent around the country, with inland waterbodies in the south and east particular holding decent numbers of birds.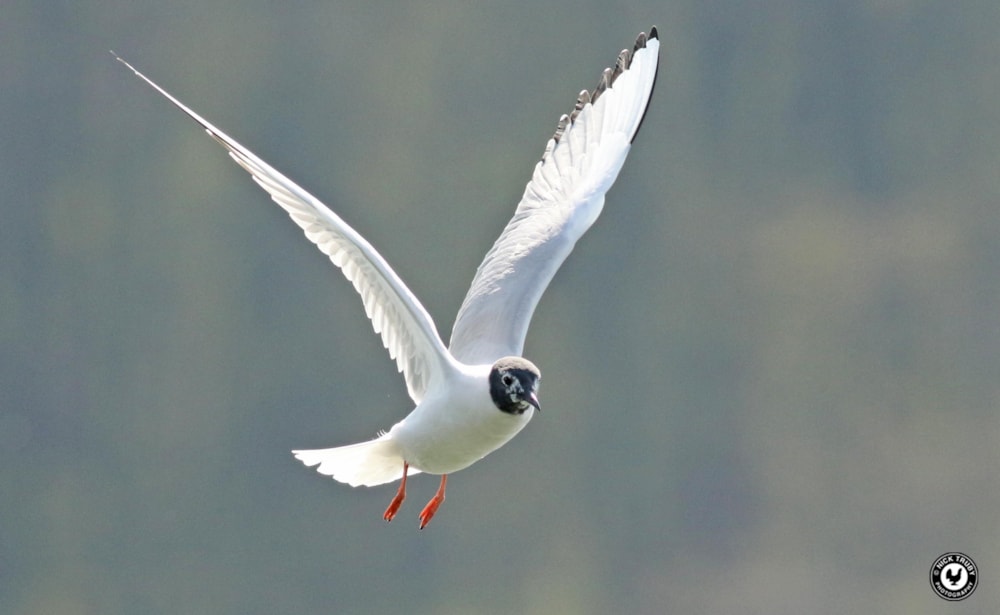 Bonaparte's Gull, Blenheim Park, Oxfordshire (Nick Truby).
Content continues after advertisements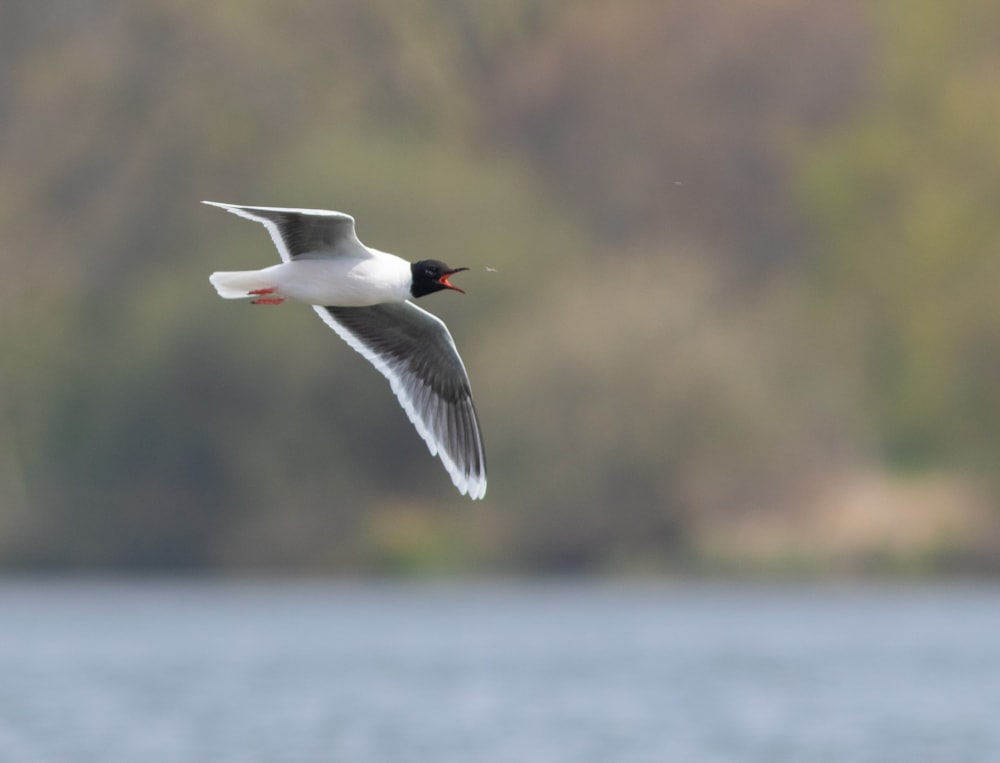 Little Gull, Ferry Meadows CP, Cambridgeshire (Jake Gearty).
European Turtle Doves braved the cool conditions and returned as far north as North Yorkshire by the end of the review period. On the Isle of Wight, the adult Great Spotted Cuckoo continued to find Ventnor to its liking to 15th at least.
Spare a thought for the Pied Crow which, perhaps in a bid to avoid the complexities of an application for settled status, made a 300-mile journey from east to west along the length of the English south coast to become the latest attraction at Land's End, Cornwall. Last seen on 14th it seemingly has no stomach for a sea crossing, so where next on its grand tour of Britain? Perhaps it's time to check the Co-op roof in Clevedon again.
Five Hoopoes were again seen this week, including the bird at Winterton Dunes, Norfolk, which was the most reliable of the lot, despite its mobility. Four Red-rumped Swallows were on offer during the week, though a possible at Swillington, West Yorkshire, was subsequently identified as a hybrid. A female-type Red-flanked Bluetail at Burrafirth, Unst, on 12th was probably the outstanding passerine of the week and would have attracted much more attention just a decade ago.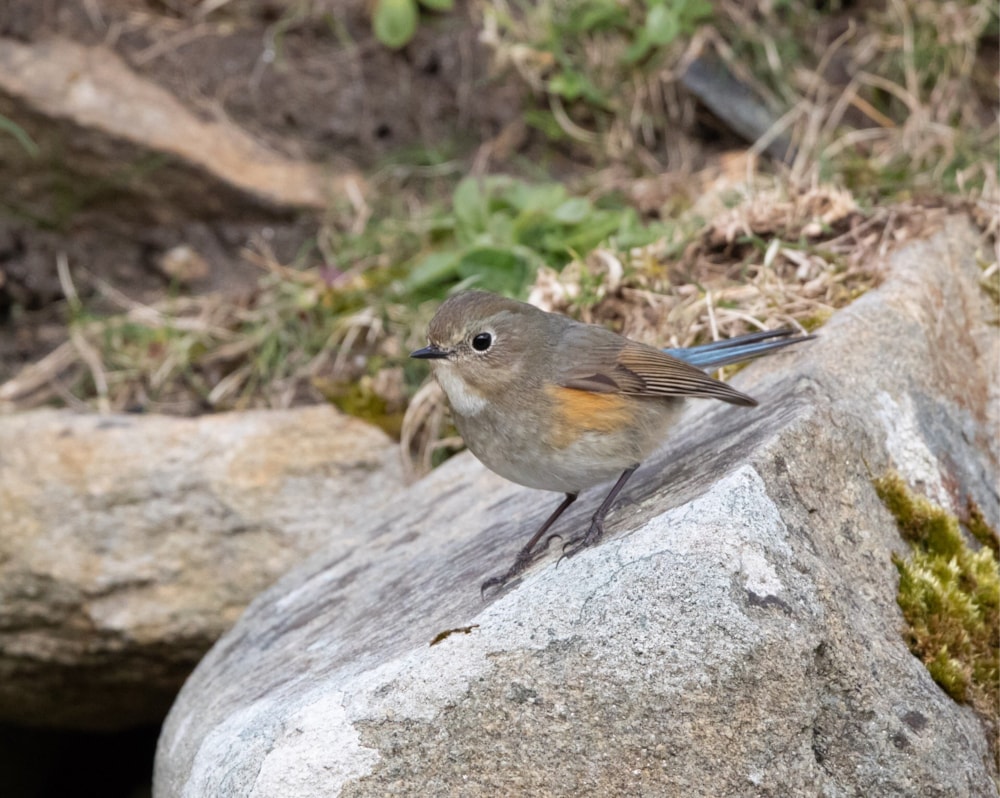 Red-flanked Bluetail, Burrafirth, Unst, Shetland (Robbie Brookes).
The singing male Savi's Warbler was again audible at Minsmere RSPB, Suffolk, as the week ended and the wintering Pallas's Warbler remained at Coverack, Cornwall; it too was singing on 11-12th. The first Wood Warbler was heard in Cheshire on 13th, but by the end of the week only a handful had been heard or seen – perhaps the forecasted temperature rise for the Easter weekend will remedy that.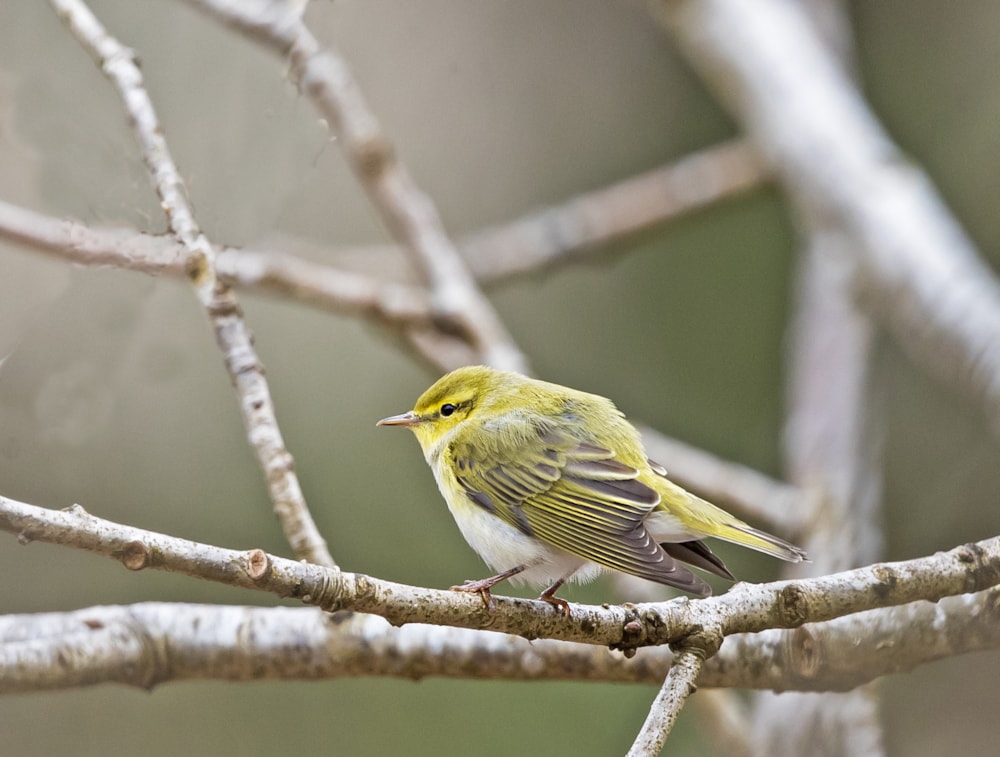 Wood Warbler, Elan Village, Powys (Meurig Garbutt).
A single Coues's Arctic Redpoll was belatedly reported from a Linconshire garden on 10th, having spent the previous 17 days visiting feeders there. Up to six European Serins were found: three in Kent, two in Dorset and one in Somerset. Further north, Common Rosefinches at Hoswick and Baltasound, Shetland, were the only ones recorded. Two Little Buntings included one at Nunnery Lakes, Norfolk, and a single sighting of another at Pinkhill NR, Oxfordshire, on the morning of 13th.
Western Palearctic
A fascinating Swedish discovery concerned a singing Wilson's Snipe not far north of Stockholm from 14th. Meanwhile, in Iceland, the female Belted Kingfisher showed well at Mosfellsbær, on the outskirts of Reykjavik, to at least 13th.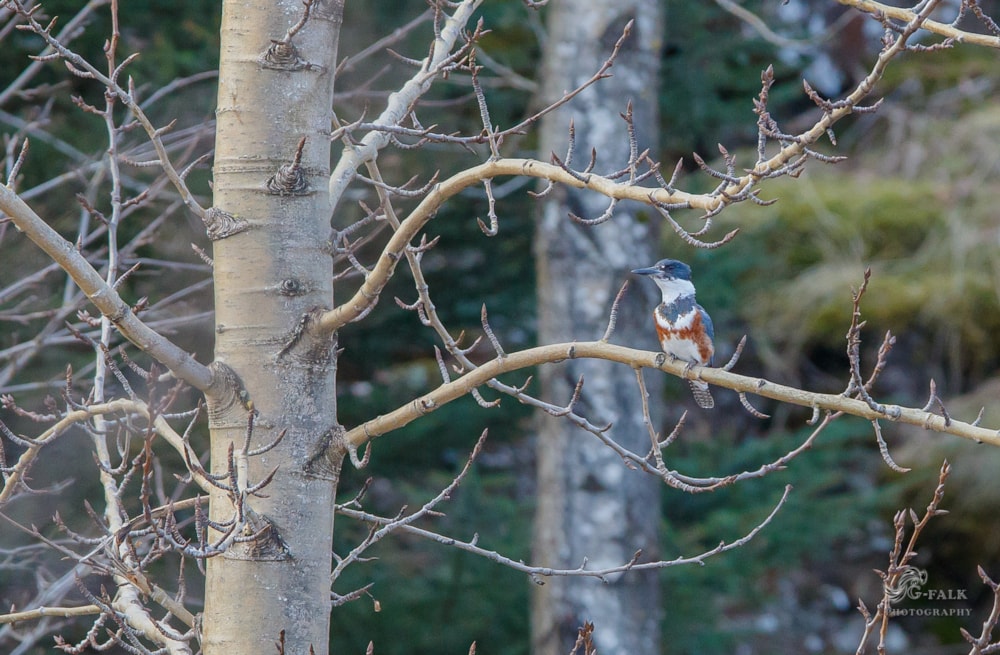 Belted Kingfisher, Mosfellsbær, Iceland (Gudmundur Falk).
An Olive-backed Pipit at Mannez Quarry represented the first-ever record for Alderney, while other Channel Islands records included the continuing American Royal Tern patrolling the Guernsey coastline.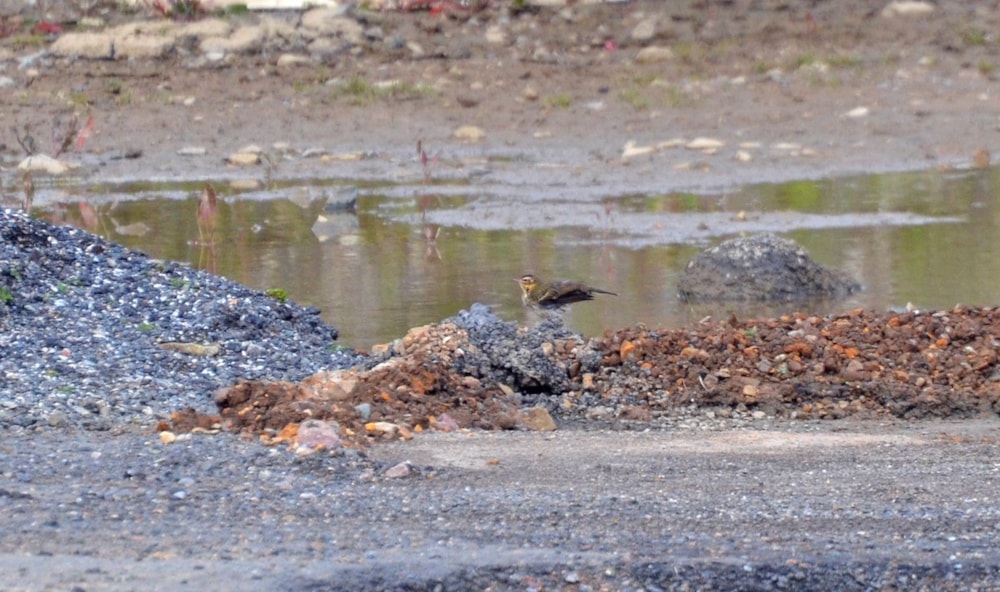 Olive-backed Pipit, Longis, Alderney (Joe England).
The presence of a wary, unringed drake Hooded Merganser on the French west coast at Ambon, Morbihan, for a day on 11th was surely a good candidate for a wild bird. Meanwhile, to the north of Paris, a breeding-plumaged Sociable Lapwing was at Saint-Martin-la-Garenne from 12-15th. A report of a Rüppell's Warbler near Toulon actually referred to an Eastern Subalpine Warbler.
Mainland Spain's first Tristram's Warbler was a terrific discovery on the coast just south of Valencia on 13th, but it wasn't reported until the following day and hasn't been seen since. A Steppe Eagle was at Castro Verde, Portugal, on 13-14th. Azores records included Purple Heron and Waxwing on Corvo, while the Dwarf Bittern was still on Fuerteventura.
Other news included the Black-browed Albatross still at Sylt, Germany, all week, an immature Bateleur over Eilat, Israel, on 10th, an Isabelline Wheatear in the middle of Germany, a couple of Polish Black-winged Kites and a Little Bunting in Romania.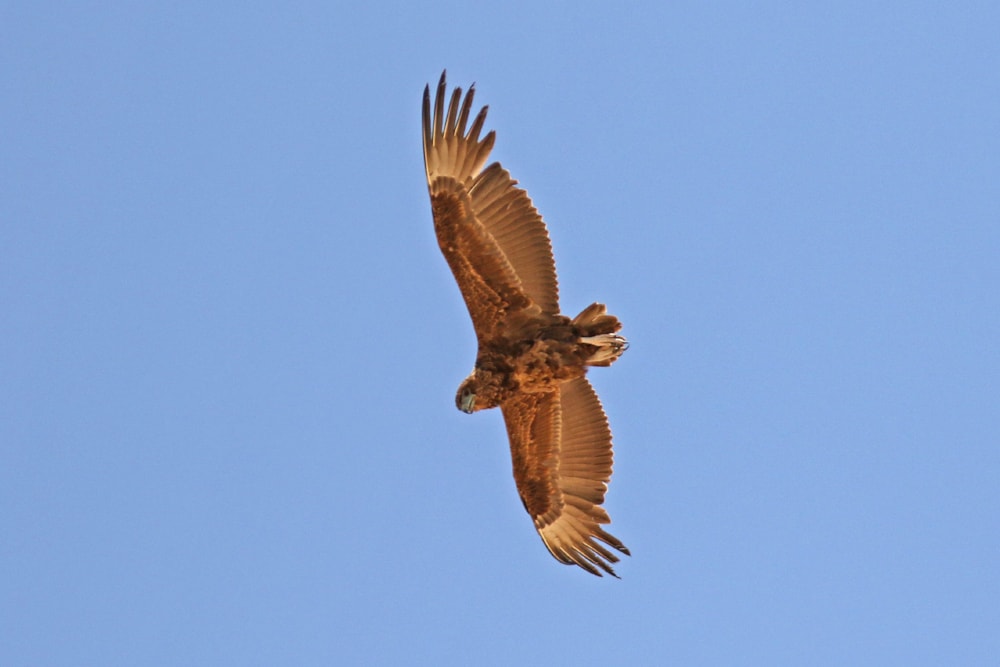 Bateleur, Eilat, Southern District (Tapani Lilja).