We hit the ground running on New Year's Day here at BirdGuides, posting a record volume of news on our sightings page (beating last year's total by 20 or so reports) – this despite the almost complete lack of Waxwings south of Scotland.
Bird finders also got 2020 off to a bang, with news of a trio of fantastic rarities coming to light on New Year's Day. A male Desert Wheatear on the sea defences at Cart Gap, Norfolk, was the first of these – not unprecedented in the winter months, but most are found in either November or early December and linger into the New Year. This one, however, was found on New Year's Eve and then made the national airwaves for the first time on the opening day of 2020. Despite flying off a couple of hours after being found, it was back again the following day and has been showing daily since then.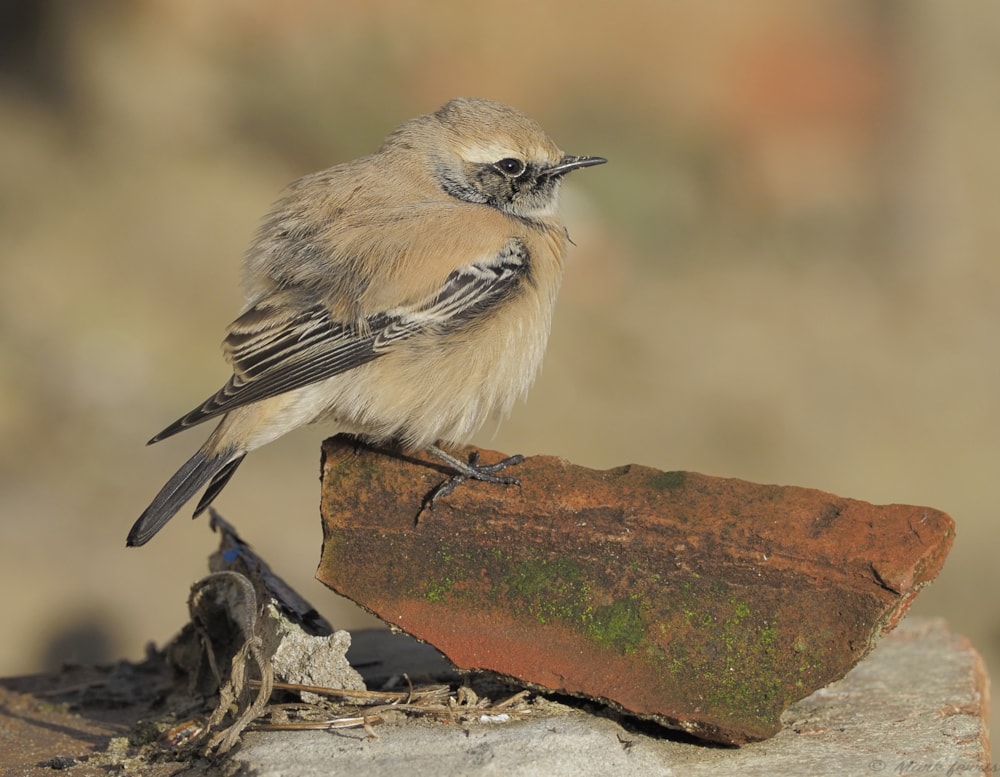 Desert Wheatear, Eccles on Sea, Norfolk (Mark ferris).
The second was a female Bufflehead at Stithians Reservoir, Cornwall. With both recent escapees in West Yorkshire and Rutland Water confirmed present at their respective 'home' localities, it certainly seems that this Cornish bird was a new arrival – something its behaviour suggested, too, for it was relocated some way to the north-east on the Camel Estuary the following day. Here it too remained a day only – there was no sign on 3rd and it hasn't been picked up again subsequently.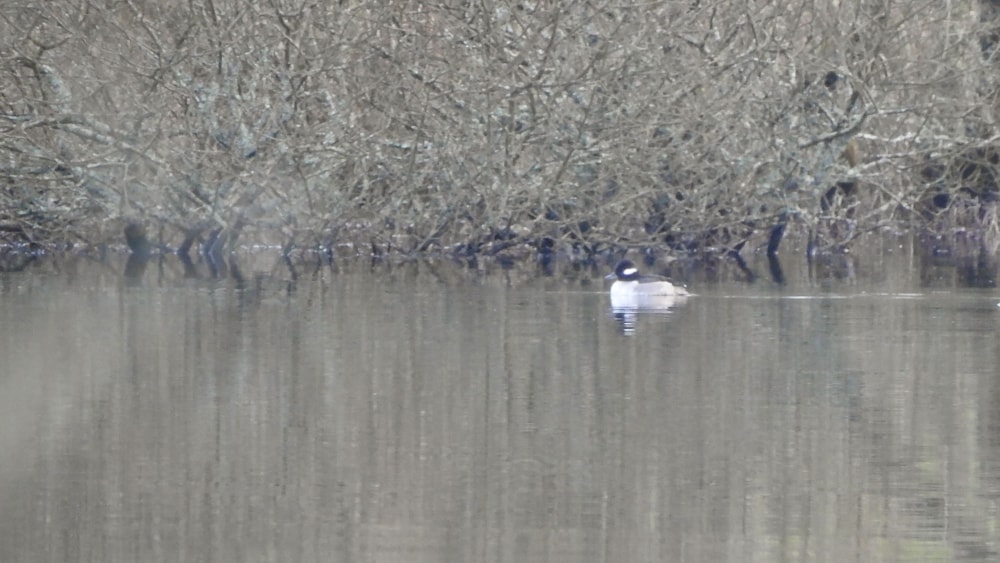 Bufflehead, Stithians Reservoir, Cornwall (Derek Julian).
Cornwall also produced the day's other headline bird – an adult Ross's Gull off Portscatho. However, it was a brief affair offshore, was only reported after dark and hasn't been picked up anywhere since. Ross's are perennially popular and no doubt there'll be a few hoping it pitches up at one of the many better-watched sites to the west – Newlyn harbour, for example …
It was south-west Ireland, though, that produced the rarest find of the week. The country's second Brown Shrike was found well inland at Rathduff, between Cork City and Mallow, on 7th, but was seen only by the finder as poor weather conditions hampered subsequent searching – no doubt it'll pop up again when conditions improve in the coming days. It's a full 20 years since the last Irish record, a famous adult at Ballyferriter in late autumn 1999. What a brilliant and inspiring mid-winter discovery – one that begs the question as to what else must be tucked away in the Irish (and indeed British!) interior.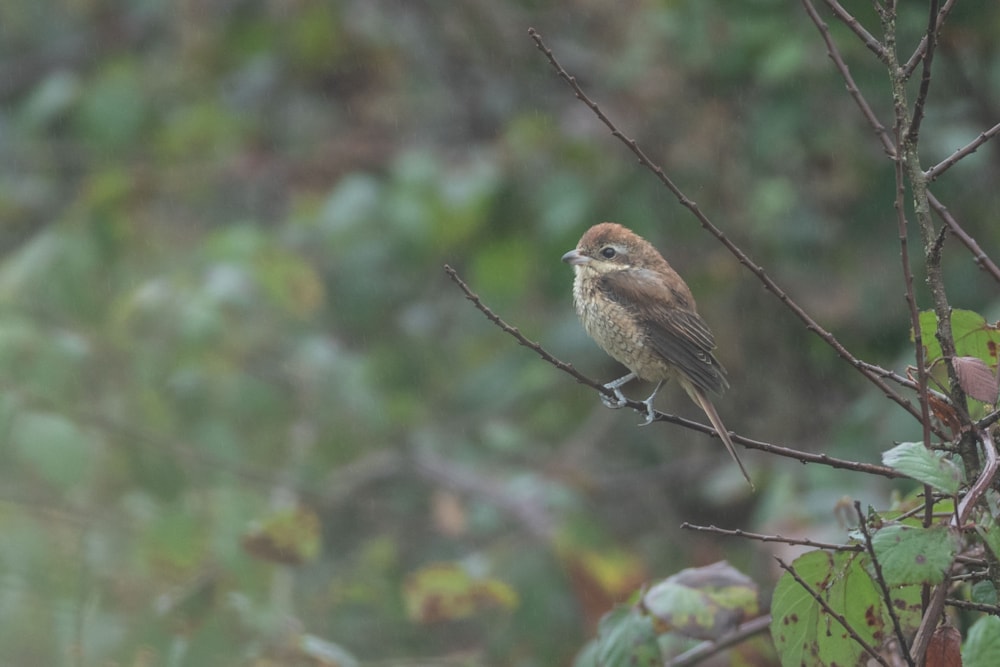 Brown Shrike, Rathduff, Cork (Michael John O' Mahony).
The hat-trick of Eastern Yellow Wagtails persisted, with the first-winter again at South Slob, Co Wexford, on New Year's Day and again on 3-4th (it was missing throughout 2nd). Both the Northumberland and Norfolk birds were reported several times daily, suggesting each was receiving plenty of attention from 2020 listers.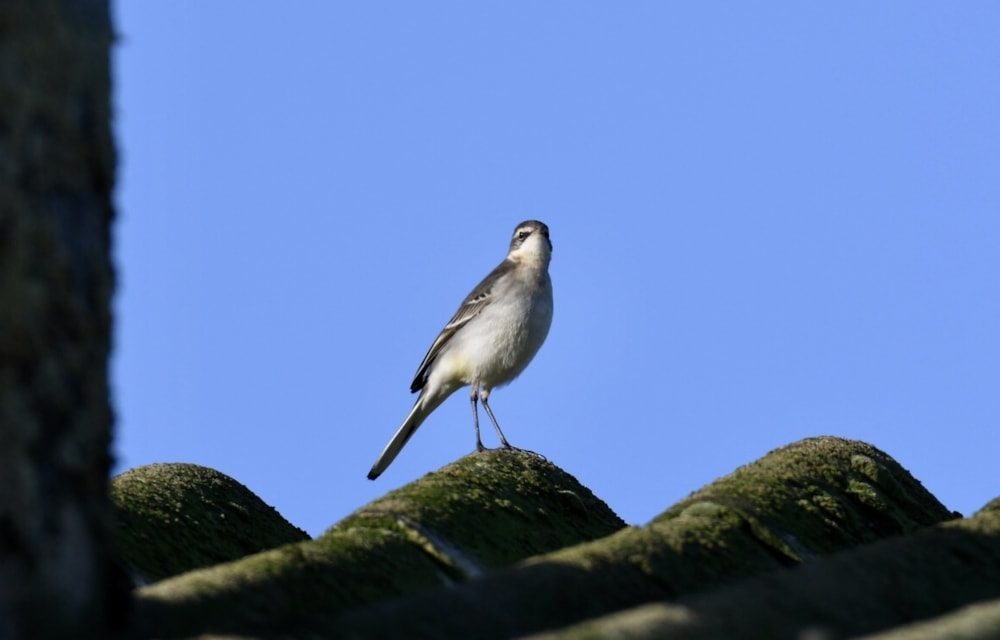 Eastern Yellow Wagtail, South Slob, Wexford (Kevin Kirkham MBE).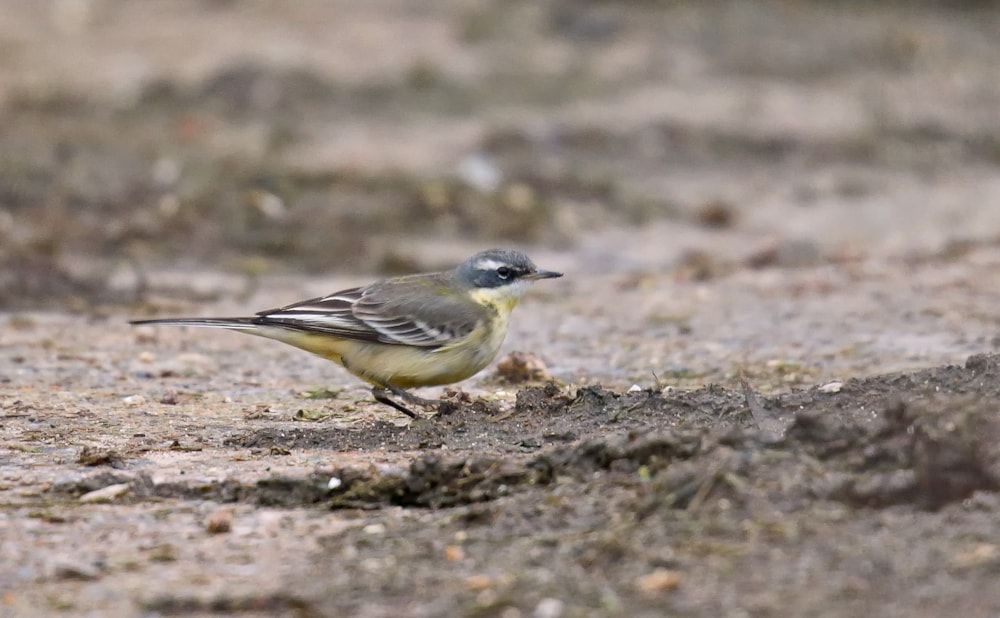 Eastern Yellow Wagtail, Sedgeford, Norfolk (Tony Davison).
The drake Black Scoter was again at Lunan Bay, Angus, on 2nd – the first report of it since late November. The Northumberland bird was also still around, while a third – only ever a possible – was reported off Kinnegar Shore, Co Down, on 4th. It was heart-warming to hear that the American Black Duck at Strontian, Highland, has made it into a 14th consecutive calendar year on site – it must now be approaching at least its 15th birthday. The Blue-winged Teal was also still at Man Sands, Devon, as was the Ferruginous Duck at Seeswood Pool, Warks – another Ferruginous, a female, returned to Ranworth Broad, Norfolk, for its fifth consecutive winter on 7th. There was, however, negative news on the Papa Westay Steller's Eider.
It's not been a great winter so far for Cackling Geese, with the two Richardson's still on North Uist and a third remaining on Islay. Two Grey-bellied Brant remained on the shore at Nairn on New Year's Day, with a third still nearby at Tomhommie with Pink-feet. The Norfolk bird was also still co-operating, generally being seen at Fring but also making a foray up to Choseley on 4th.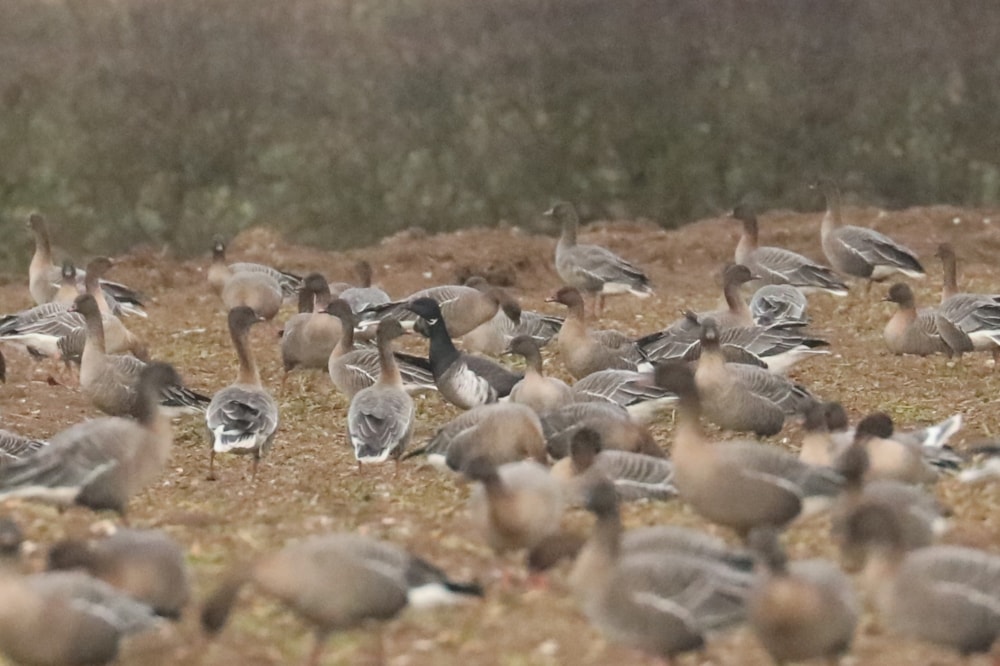 Grey-bellied Brant, Fring, Norfolk (Matthew Mellor).
Rare shorebirds again consisted of a monopoly of Long-billed Dowitchers, with four noted – first-winters in Cos Wexford and Wicklow, Devon and Northumberland.
Other bits included both Siberian Stonechats – on the basis of new images, it'd be amazing if either transpired to be stejnegeri over maurus – and the Black-throated Thrush still at Whipsnade Zoo, Beds. After evidently suffering a close shave with a predator over Christmas, the latter is now regrowing its lost tertials and, with its favoured cotoneaster now largely depleted of berries, may it soon choose to move on? In West Sussex, the Northern Treecreeper continued to perform consistently at Patching and will presumably be available there for the next few weeks.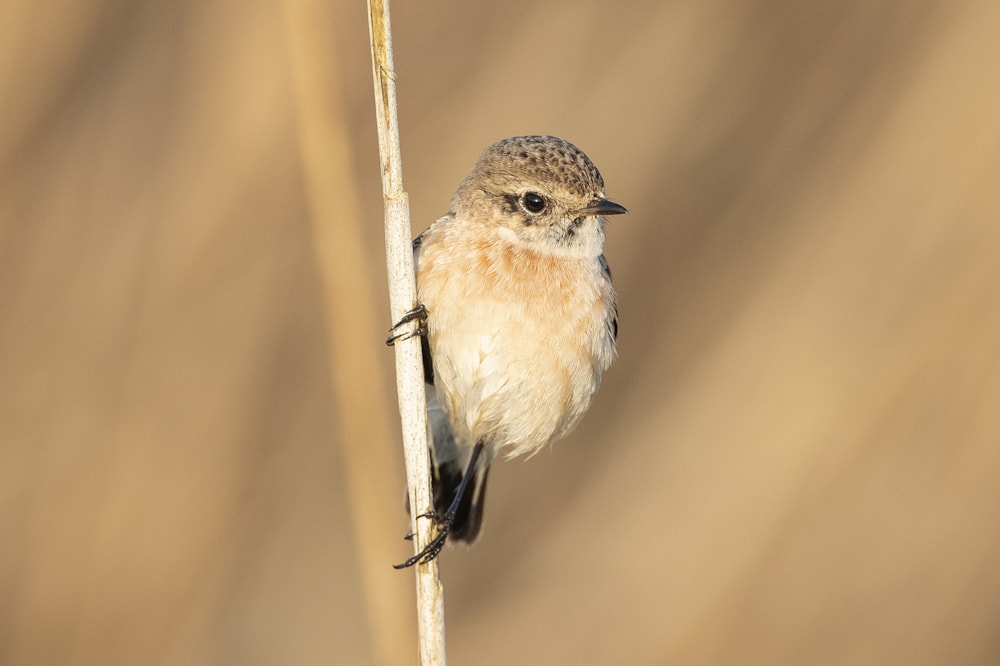 Siberian Stonechat, Hollesley Marshes RSPB, Suffolk (Andrew Moon).
Scarce and local
Scottish mainland
Hogmanay in Highland brought little change, with the blue-morph Snow Goose still doing the rounds. Drake American Wigeon at Loch Eye and Green-winged Teal at Wick remained on offer. The Dornoch Shore Lark was another that saw in the new year, as did the nearby Water Pipit. A couple of Glaucous Gulls found Scrabster harbour to their liking. Small numbers of Waxwings were in three locations on 1st.
In Moray, Iceland Gulls were at Loch Spynie and Lossiemouth, where a Glaucous Gull was also present. Twenty Waxwings were at Drumin. Mainland Argyll too was quiet, but the juvenile Iceland Gull remained at Ardtaraig and a juvenile Glaucous Gull was at Loch Gilp.
A Hoopoe at Rosehearty, Aberdeenshire, on 2nd was a bit of a surprise to say the least.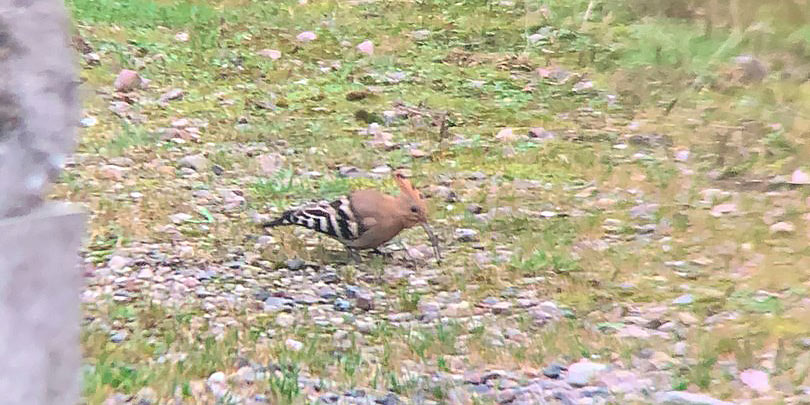 Hoopoe, Rosehearty, Aberdeenshire (Keith Chalmers ).
In Clyde, an adult drake Ring-necked Duck at Dumbrock Loch from 2nd was a fine start to 2020. The returning adult Ring-billed Gull at Strathclyde Loch was welcomed back from 4th. Up to 250 Waxwings continued to enjoy the sights of Glasgow.
Forth's Taiga Bean Geese were well reported in the week, though there was little else of note. Seventeen Waxwings in Dunblane were conveniently located by Andy Murray's gold postbox at one point, and a Long-tailed Duck was at Gartmorn Dam CP.
Fife chipped in with single Iceland and Glaucous Gulls. Both the recent Smew stayed put, as did the Black Redstart at Crail. In Lothian the presumed returning drake Ring-necked Duck reappeared at Torpichen, while Musselburgh's Surf Scoter was ever-present. Edinburgh's visiting Waxwings remained both 100-strong and highly mobile. Both the Black Redstart and Water Pipit saw in the new year at Dunbar. Out to the west, the Christmas period evidently proved too much for the juvenile Rosy Starling in Eastriggs, Dumfries & Galloway, and it was taken into care.
Northern Isles and the Hebrides
In a steady week for Shetland, Lamba Ness on Unst produced a fly-by White-billed Diver and two Common Cranes were at Clousta. Glaucous Gulls were at nine sites, including counts of four at Lamba Ness and three on Fair Isle; five Iceland Gulls were also noted. The juvenile Northern Goshawk remained on Unst and a lone Waxwing continued to find Lerwick to its liking.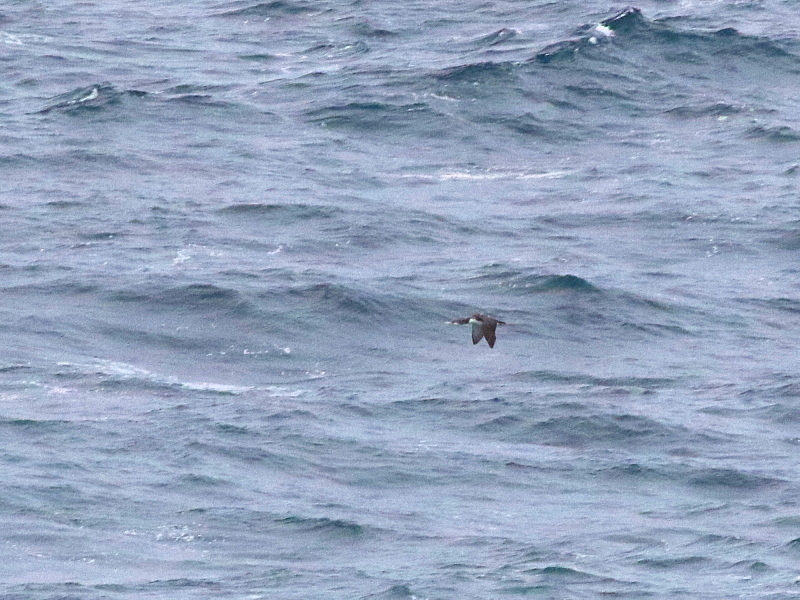 White-billed Diver, Lamba Ness, Unst, Shetland (David Cooper).
Orkney experienced a quiet start to 2020: the adult Snow Goose was picked up again on Shapinsay and the drake Green-winged Teal remained on North Ronaldsay. White-winged gull numbers remained low, with Glaucous at six sites and Iceland at two. A lone Waxwing was in Stromness and a Black Redstart was on Papa Westray.
In the Outer Hebrides, Barra's Ring-necked Duck was still the star turn. A single Glaucous Gull was at Rubh' Arnal and also an Iceland Gull there with another on Berneray. Around 300 Snow Buntings remained on machair at Balranald RSPB. Closer to the mainland the Green-winged Teal was still a fixture at Loch Gruinart, Islay, and a Glaucous Gull was on Tiree at Loch'a Phuill.
North-East England
Kicking off the New Year with a new bird makes for a perfect start and, as the new decade commenced in Hartlepool, many local listers managed exactly that. It may have been Cleveland's 15th, but the Woodlark found on waste ground north of Spion Kop Cemetery offered a very rare chance to connect with the species in the county. This unseasonal visitor remained until the morning of 4th, allowing those with even the worst of New Year's hangovers the opportunity to connect. A Black Redstart and a couple of Snow Buntings in the same area were added bonuses.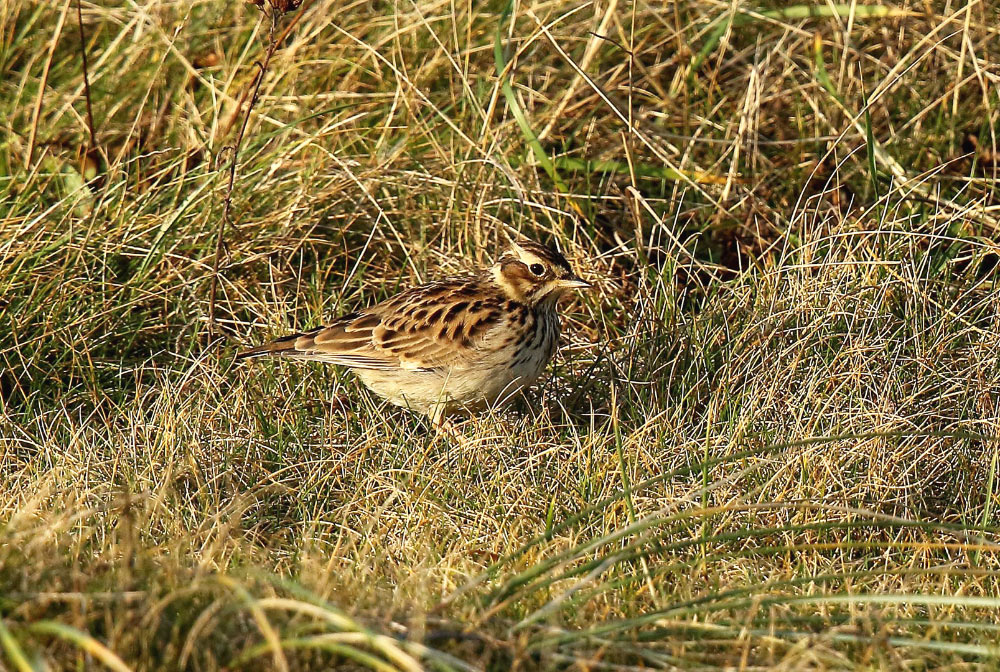 Woodlark, Hartlepool Headland, Cleveland (Chris Downes).
Away from Hartlepool, two Lapland Buntings constituted a good January find at Skinningrove, but elsewhere the county had an 'as you were' feel to it. Two or three Tundra Bean Geese stayed in the Cowpen Bewley area and a Great Egret was at Greatham Creek.
In Durham, the Siberian Chiffchaff at Far Pasture NR and female Ruddy Shelduck at Rainton Meadows both hung on into the new decade. Three Bean Geese moved north off Whitburn on New Year's Day and the wintering Water Pipit remained close by. A juvenile Iceland Gull put in a brief appearance at Silksworth Lake and a Black-necked Grebe report came from Bishop Middleham.
Northumberland too held onto its Siberian Chiffchaff between Amble and Warkworth as the week started. Two returning adult Greenland White-fronted Geese appeared at Woodhorn Flashes on 6th are the final bastions of their kind in the county. Two Russian White-fronted Geese continued to spend time in Druridge Bay. Widdrington Moor Lake retained the redhead Smew and a small number of Greater Scaup also loafed on the lakes.
North Shields Fish Quay saw sporadic appearances by two juvenile Iceland Gulls, though both were mobile, and an adult Caspian Gull at St Mary's Island provided a solid start to the new year for some.
Up to seven Short-eared Owls congregated in the Holywell area and both the wintering Hooded Crows remained at Longhoughton and Linton respectively. Blyth remained the Waxwing hot-spot of the county, with up to 63 roaming the town in search of berries. Boulmer's Black Redstart and Water Pipit also made it into the new year.
North-West England
Cumbria started the new decade much as it finished the last – quiet. Seven Waxwings in Carlisle made a brief appearance on New Year's Day with no subsequent reports. Two Great Egrets were in the area, with the continuing bird still in fields near Burton-in-Kendal and another field-dweller by Clawthorpe. A Firecrest was seen on the 4th by the entrance gates to Longtown sewage works.
In Lancashire, the first-winter drake Ring-necked Duck continued its now month-long vacation at Pine Lake. The juvenile Purple Heron survived into the new year, and surely provided a welcome year tick for some. A light scattering of Bewick's Swans was in the area, the redhead Smew was still at Brockholes LWT and a single Greenland White-fronted Goose was with the Pink-feet at Pilling. Scarcer geese in the region included a blue-morph Snow Goose at Warton Bank and an Atlantic Canada Goose between Old Hollow Farm and Hesketh Out Marsh.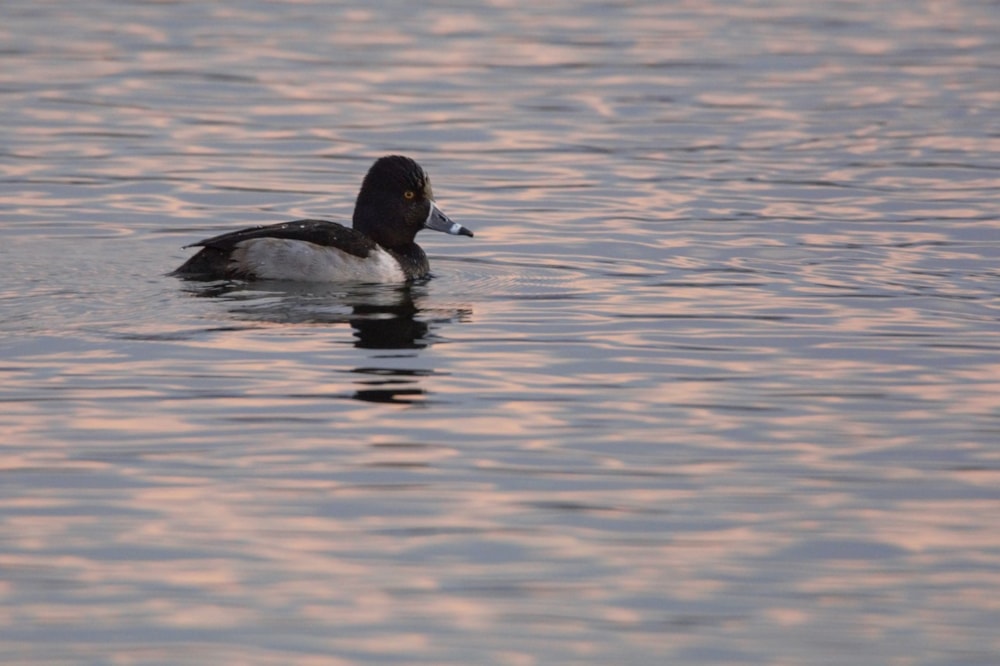 Ring-necked Duck, Pine Lake, Lancashire (Daniel Owen).
A dapper Siberian Chiffchaff spent the week at Pilling sewage works. A scattering of Snow Buntings was in the area, with four at Fleetwood Marine Lakes, a single around Blackpool and another at Bispham on the 7th. In this relatively poor year for Waxwings, just one was in the county at Poulton-le-Fylde on the 4th.
Cheshire continued to host multiple Smew, with the two redheads still at Lapwing Hall Pool and the regular female at Newchurch Common. The three Russian White-fronted Geese were at Redes Mere all week, and two Velvet Scoter were off Hilbre Island again on the 3rd.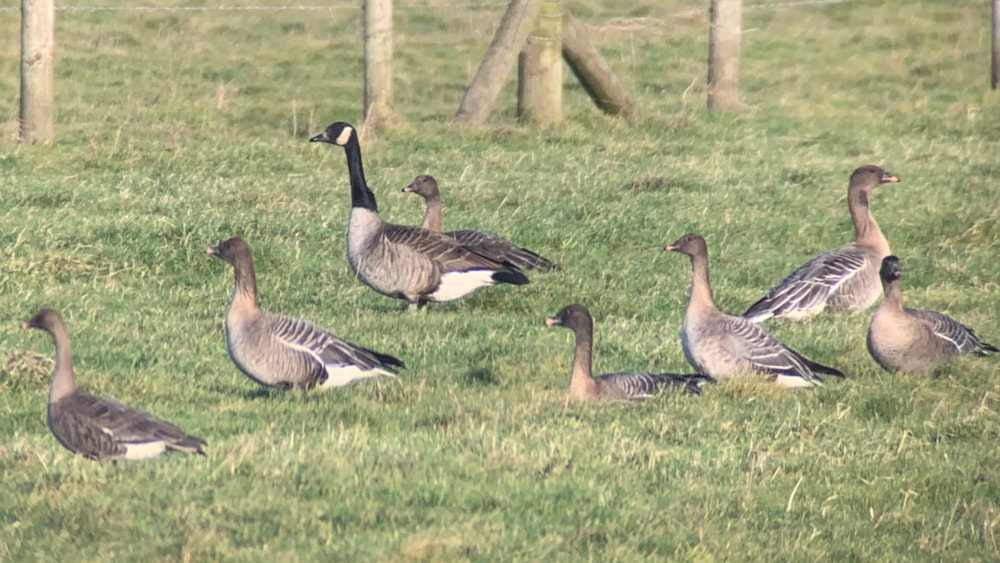 Atlantic Canada Goose, Banks Marsh, Lancashire (Stuart Darbyshire).
Up to seven Spotted Redshanks were at Burton Mere Wetlands RSPB and a Water Pipit continued here, with singles also at Hale and the sewage works at Neston. The three Western Cattle Egrets at Frodsham Marsh have made themselves at home, choosing to spend their winter at Marsh Farm.
In Greater Manchester, a redhead Smew paid a visit to Pennington Flash CP on New Year's Day but mustn't have thought much of the place and wasn't seen afterwards. Here, a first-winter Caspian Gull spent the night on 2nd.
Lincolnshire and Yorkshire
The best find of the week was a Lesser Yellowlegs at Nosterfield LNR on 6th – the only individual in the country this winter and presumably the same as that seen near Catterick in mid-November. Nearby, the Western Cattle Egret continued in the Scorton area.
Adult Black Brant remained at both Gibraltar Point, Lincs, and Kilnsea, East Yorks. In Lincolnshire, Smew were at Baston & Langtoft Pits (a Ruddy Shelduck there too), Fillingham Lake and Kirkby on Bain Pits, while the Long-tailed Duck remained on the outskirts of Lincoln.
A good push of grey geese from New Year's Day saw numbers of both Russian White-fronted and Tundra Bean Geese on the move. In Lincolnshire, peak count was of 40 Russian White-fronts over Huttoft Bank on 1st, while up to 100 were in the Kilnsea and Easington area of East Yorkshire and smaller flocks of up to 40 or so were seen along the coast. Tundra Beans were typically less numerous, but nonetheless double figures could be found near Kilnsea.
The Green-winged Teal reappeared at Blacktoft Sands RSPB on 2-3rd, while the Ring-necked Duck welcomed in the new year at Angler's CP before relocating back to Johnny Brown's Common from 6th. Another drake Ring-necked was found east of Catterick on 3rd, lingering thereafter.
A couple of Common Cranes on the Lincolnshire-South Yorkshire border provided a welcome back-up for those twitching the confiding Rough-legged Buzzard at nearby Stainforth.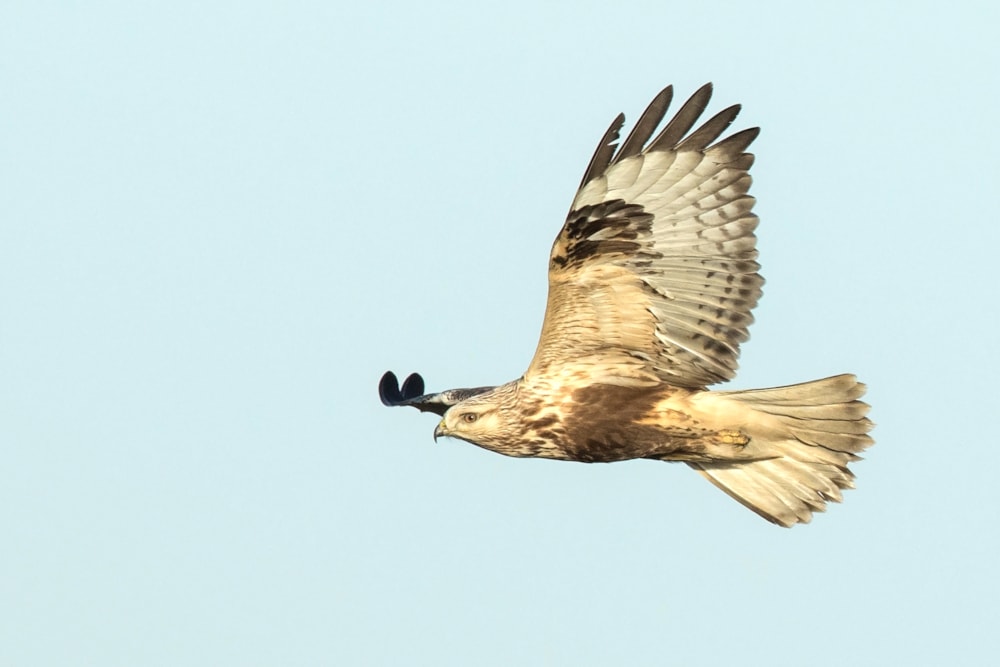 Rough-legged Buzzard, Stainforth, South Yorkshire (Paul Coombes).
West Yorkshire sightings included Caspian Gulls at several sites, Water Pipit at Lemonroyd sewage works, Short-eared Owls at Swillington Ings and Firecrest at Rodley NR. Up to seven Waxwings were in Leeds.
Making a surprise reappearance were the two Chough near Settle on New Year's Day – since then, they've been reported a few times, and presumably they've been in the area since the last reports made the airwaves back in September.
Up to 50 Lapland Buntings could still be found in clifftop fields at Flamborough Head, East Yorkshire, where there was also an Iceland Gull on 6th, while the Firecrests and Yellow-browed Warbler continued just up the coast at Filey.
West Midlands
Shropshire's wintering Yellow-browed Warbler continued to find Shifnal sewage works to its liking and was seen throughout the week. Another was with a roving tit flock in Catholme, Staffordshire, in the afternoon of the 1st, and the Lapland Bunting was reported at Cuckoo Bank on 4th.
A selection of gulls were on offer at various roost sites, with up to six Caspian Gulls at Draycote Water, along with the regular adult Glaucous Gull and a third-winter Kumlien's Gull on the evenings of the 2nd and 4th. Elsewhere, Caspian Gulls made consistent evening appearances at Chasewater, Staffordshire, and a second-winter was at Belvide Reservoir. Also at Draycote Water, the juvenile Great Northern Diver remained, with three Greater Scaup for company.
Not to miss out on the goose action, 35 Russian White-fronted Geese flew south over Uttoxeter Quarry on 1st and also on that day, a Taiga Bean Goose made a 10-minute appearance at Camp Lane Pools, Worcestershire, before flying north. Bewick's Swans were scattered around the region, with a pair east of Sellack, Herefordshire, on 3rd, with perhaps these also seen in Worcestershire at both Ripple GPs and Clifton Pits. The Black-necked Grebe at Upper Bittell Reservoir was present all week.
East Midlands
Without a doubt, the best bird in the region came in Nottinghamshire on 6th – a first-winter Ring-billed Gull. Young birds are a thing of great rarity these days and sadly this individual didn't linger – it was in a Spalford pig field with some 60 other gulls (mainly Black-heads) for all of 15 minutes, before being flushed. There has been no further sign.
The same pig fields held a first-winter Caspian Gull on 5th. Elsewhere in Notts, the assorted water bodies and wetlands held all three rarer grebe species, three Smew, Greater Scaup and Long-tailed Duck.
Derbyshire had a quiet seven days. The juvenile Iceland Gull continued to roost at Ogston Reservoir, the Long-tailed Duck was at Drakelow NR, both Great Northern Divers at Carsington Water and the two Western Cattle Egrets were around Trent Meadows.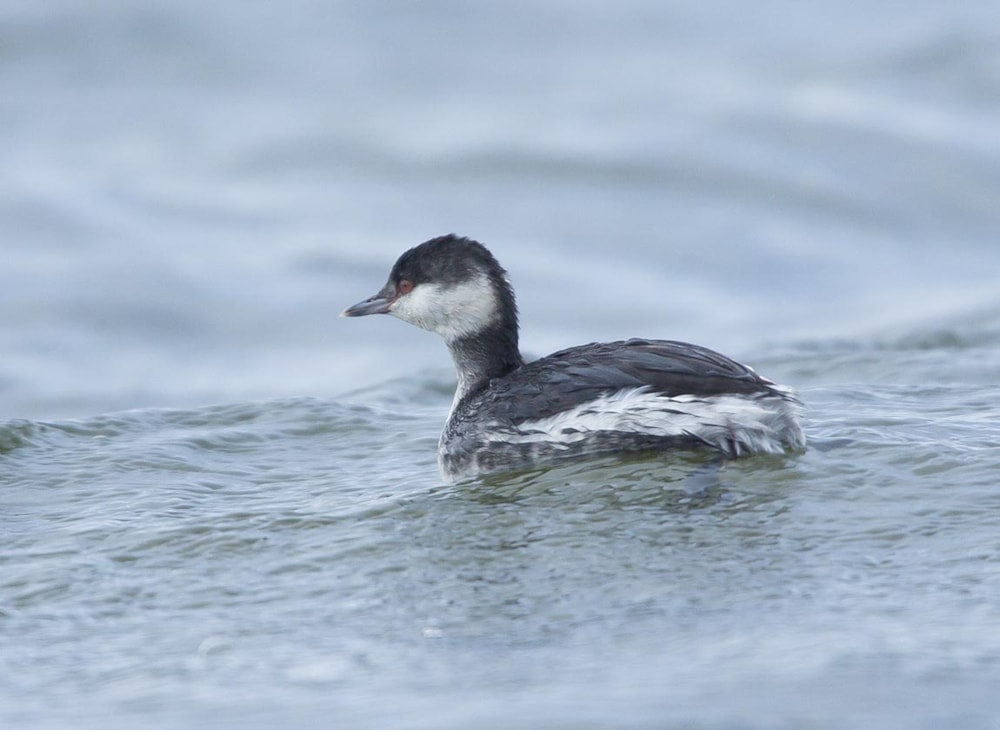 Slavonian Grebe, Attenborough NR, Nottinghamshire (Ron Marshall).
The Crick Great Grey Shrike kept Northants birders entertained as the New Year commenced. Billing GPs held a Siberian Chiffchaff on 7th, while Western Cattle Egrets were at both Ditchford and Stanwick GPs.
Another notable gull record came in Leicestershire and Rutland, where a third-winter Kumlien's Gull continued at Shawell sand pit, having arrived on 28 December (this bird being the same as that which roosted at Draycote Water). The same site held both adult and juvenile Glaucous Gulls, and a first-winter Caspian Gull, too.
In the same county, Rutland Water continued to offer fine mid-winter birding: the three scarcer grebes, up to nine Smew, the female Common Scoter and up to four Greater Scaup all present and correct. Up to six Smew were also at Eyebrook Reservoir.
Content continues after advertisements
East Anglia
Norfolk's year got off to a typically busy start, with 330 messages from the county put out on the BirdGuides news service in the first seven days of 2020.
It was this county that bore the brunt of the movement of Russian White-fronted Geese on New Year's Day, with plenty of groups of up to 50 moving along the coast and correspondingly swelling local wintering flocks – for example, 241 were at Buckenham Marshes. Peak count of Tundra Bean Geese was 24 in the Somerleyton and Horsey area, though up to seven were near Docking.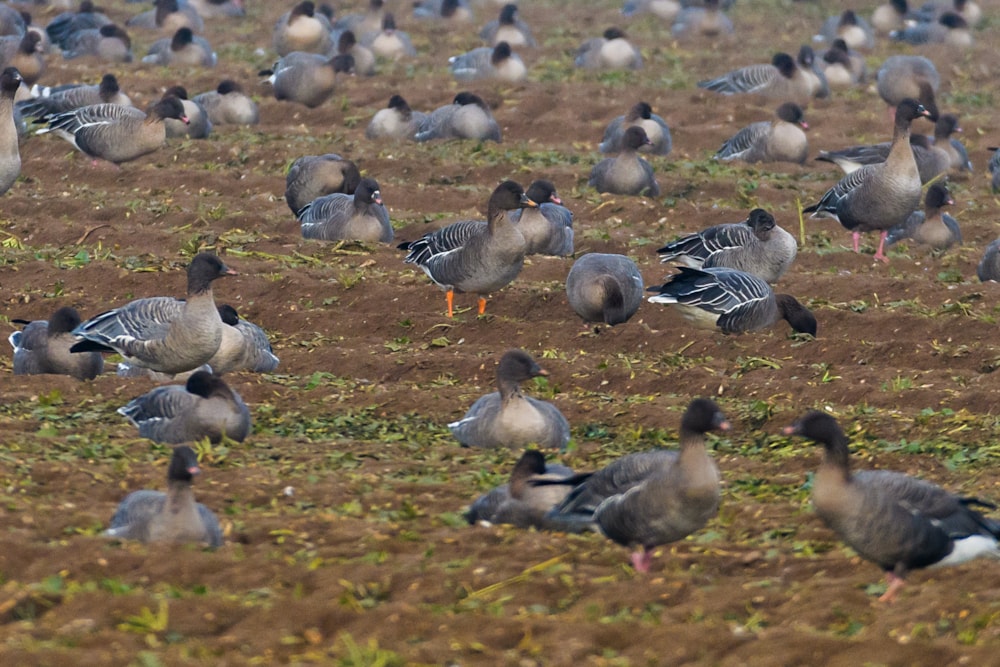 Tundra Bean Goose, Choseley Drying Barns, Norfolk (Andy Thompson).
A Grey Phalarope passed Titchwell RSPB on 3rd, while the Holkham area continued to host Shore Larks, Black-necked Grebe, up to six Western Cattle Egrets and Rough-legged Buzzard. Single Waxwings were in Holme-next-the-Sea and Norwich.
Thetford remained the most reliable place in Norfolk for Caspian Gull – although, just into Suffolk, up to nine were in pig fields near Tuddenham St Mary. Suffolk's birding week was evidently concentrated largely around its coast, where highlights included a drake Green-winged Teal found at Minsmere RSPB on New Year's Day, the continuing Rough-legged Buzzard at Bawdsey and 11 Bewick's Swans at Westleton.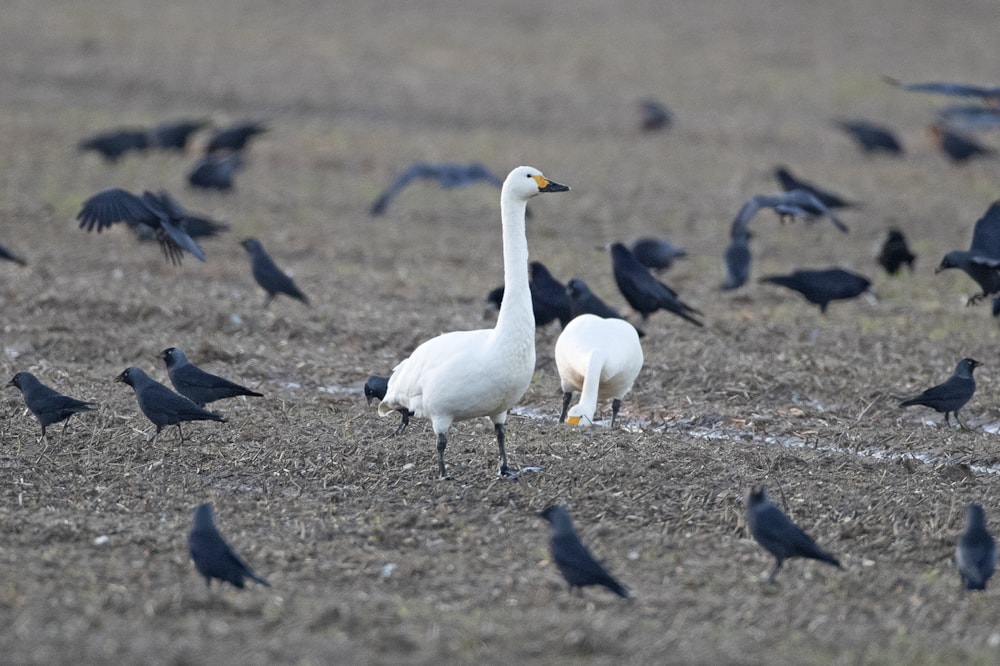 Bewick's Swan, Leiston, Suffolk (Andrew Moon).
Shore Lark is a rare commodity this winter, so a bird at Kessingland from 2nd was well received. Ten sites in the county scored Tundra Bean Geese.
Abberton Reservoir remained the place to be in Essex, with two Ring-necked Duck, drake Green-winged Teal, Black-throated Diver, Smew, several Long-tailed Duck and Greater Scaup and even a Swallow among the impressive roll-call. Elsewhere, a Black Brant was at Bradwell-on-Sea on 5th, the Twite remained at East Tilbury and up to two Smew and a couple of Western Cattle Egrets were in the Lee Valley – two Hawfinches in Hatfield Forest on 1st also being of note.
Three sites in Cambridgeshire produced Siberian Chiffchaff, while a group of Common Cranes proved fairly reliable between Thorney and Guyhirn. The adjacent Nene Washes held Red-necked Grebe and up to five Greater Scaup. Up to nine Smew were at Needingworth Quarry Lakes, with presumably some of the same birds accounting for up to five at Paxton Pits.
Neighbouring Bedfordshire held on to its Great Grey Shrike at Brogborough Hill and Ring-necked Duck near Willington GPs. Three Common Scoter touched down at Stewartby Lake on 3rd, a Great Egret was at Priory CP and three sites scored Caspian Gull.
South-East England
There were a few lingering treats for Oxfordshire birders to get their New Year teeth stuck into. At Farmoor, the occasionally showy Slavonian Grebe and two Greater Scaup remained throughout. In Dorchester-on-Thames, the two Russian White-fronted Geese were still present on 6th, though the Standlake Smew was gone by 2nd. In Abingdon, a Siberian Chiffchaff was at the town's sewage works on 2nd.
In Hampshire, a Grey Phalarope which lingered at Hook-with-Warsash LNR on 3-4th ensured 2020 commenced with a bang for local birders. In the north of the county, a (the?) Great Grey Shrike was at Woolmer Forest, where one hasn't been seen since 16 November – is this perhaps the same individual that's fleetingly graced south-west Surrey heaths in recent weeks?
A released Great Bustard was at Tidpit on 4th. Warblington may be becoming a regular wintering site for this part of the south coast's embyronic Western Cattle Egret population – up to five remained throughout.
A notable inland Hants record was some 50 Brent Geese that flew over Winchester on the evening of 7th. Things were relatively quiet over on the Isle of Wight, with a typical mid-winter selection of Eurasian Spoonbills, Long-tailed Duck, Great Egrets and Spotted Redshanks.
Of the 20 reports from Buckinghamshire during the period, 12 were of Caspian Gull, including five at Calvert Lakes on 5th. The wintering male Ring Ouzel was still at Pitstone Hill on 6th. In Berkshire, Theale GPs enjoyed some good birds: eight Russian White-fronted Geese briefly on the morning of 1st, with Slavonian Grebe and Black-necked Grebe also logged during the period.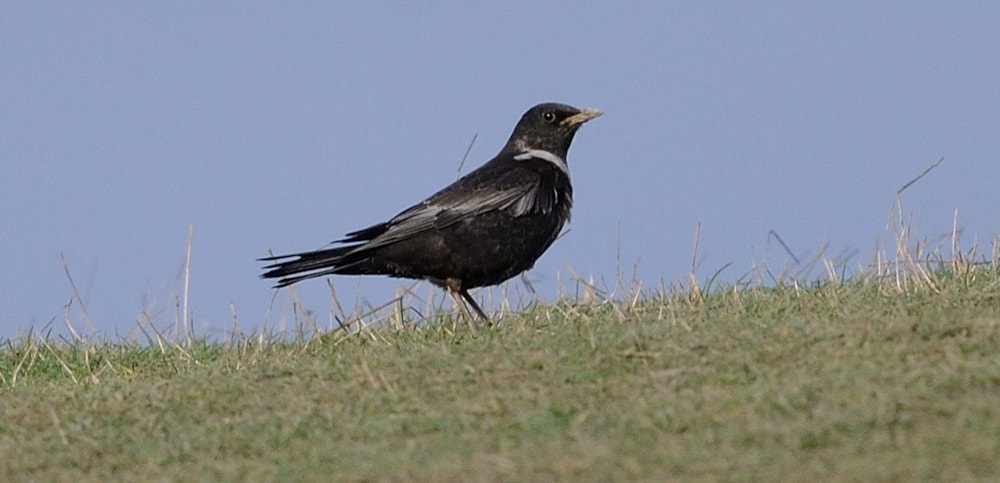 Ring Ouzel, Pitstone Hill, Buckinghamshire (David Hutchinson).
A couple of goose highlights stood out in Greater London: a young Russian White-fronted Goose was on at Rainham Marshes on the afternoon of 3rd, while an adult Dark-bellied Brent Goose performed marvellously at Walthamstow Wetlands on 6th before being inadvertently flushed by a stumbling drunkard.
At Erith, a rare change for the site from gull news involved a presumed eastern-form Lesser Whitethroat on an industrial estate on 3rd. The Yellow-browed Warbler hung on at Rotherhithe throughout, proving popular, a typical spread of Caspian Gulls was logged and the Long-tailed Duck continued at Staines Reservoirs.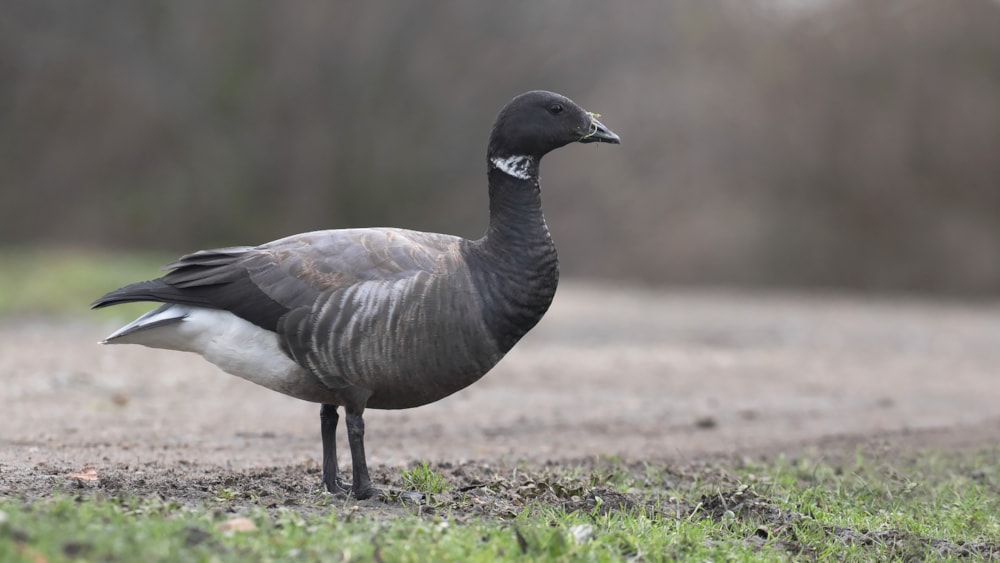 Dark-bellied Brent Goose, Walthamstow Reservoirs, London (Josh Jones).
A quiet start to 2020 in Surrey included the continuing Great Northern Diver duo at Island Barn Reservoir and the long-serving adult Caspian Gull at various locations along the Thames near Walton on Thames. Perhaps the aforementioned Hants Great Grey Shrike was on the Ash Ranges, at Cleygate Common, from 4-5th, though there's been no sign since.
Both the Selsey peninsula and the Arun Valley continued to hold wintering Western Cattle Egrets in West Sussex. Siberian Chiffchaffs were at both Patching and Burpham. Possibly the same bird that was north of Lewes on 28 December (and in East Sussex, at Southease, on 1st), a Glossy Ibis was at Henfield Levels on 6-7th.
Other West Sussex highlights included the continuing Long-tailed Duck and Water Pipit at Dell Quay and Fishbourne Creek respectively, as well as a Dark-belled Brent Goose at Pulborough Brooks on 1st.
As well as the Southease Glossy Ibis, East Sussex boasted a second bird too, with one setting up shop at Pett Level from 4th, albeit being rather mobile. The redhead Smew was still at Rye Harbour until 5th, while the Black-throated Diver lingered at Bewl Water.
Disconcertingly, both Swallow and House Martin continued in East Sussex. Two sites held Water Pipits, while – on the Kent border – up to five Long-tailed Duck remained at Scotney GPs. Not far away, the drake Smew lingered at Dungeness, Kent – the first of its kind to appear there this winter, a crazy and worrying stat given that this is supposed to be a hot-spot for this popular sawbill.
The juvenile Rough-legged Buzzard proved co-operative at Funton Creek each evening and the Richard's Pipit stayed at Halstow Marshes.
Not unlike Smew, Lapland Bunting has become far harder to connect with in Kent in recent winters, so a lingering bird at Reculver from 5th was welcome. At Cliffe Pools, the Red-necked Grebe remained, while a Black-throated Diver was off Shellness, Sheppey. Five sites held Tundra Bean Goose, with up to eight at Sandwich Bay.
South-West England
In Cornwall, the first-winter Ring-billed Gull was again at Hayle Estuary on 4-5th, with a brief adult at Marazion on 1st. The only Iceland Gull was again the juvenile at Newlyn and a Caspian Gull was still at Hayle.
A hefty count of 69 Western Cattle Egrets were near Wadebridge, one of several sites in the county that hosted the species.
Scarce wildfowl included the Green-winged Teal at Wilcove and the Lesser Scaup at Stithians Reservoir. The young drake Ring-necked Duck was still at Siblyback Lake on 5th, with the quartet still on the Devon border at Tamar Lakes and a drake at Beesands Ley, Devon, from 1st.
A Swallow was at Eastdon, Devon, on 3rd, with a Hawfinch reported regularly from Haldon Forest. Around the Exe Estuary, the resident Slavonian Grebe and multiple Western Cattle Egrets made it into 2020.
Seaton is Devon's Caspian Gull hot-spot and a first-winter on the Axe Estuary on 7th was well received – perhaps the same bird then roosted at Abbotsbury Swannery, Dorset, that evening, as did upwards of 20 Western Cattle Egrets. Other records from The Fleet included Black Brant at Wyke Regis and Velvet Scoter at Chickerell, while the Garganey lingered at Lodmoor RSPB.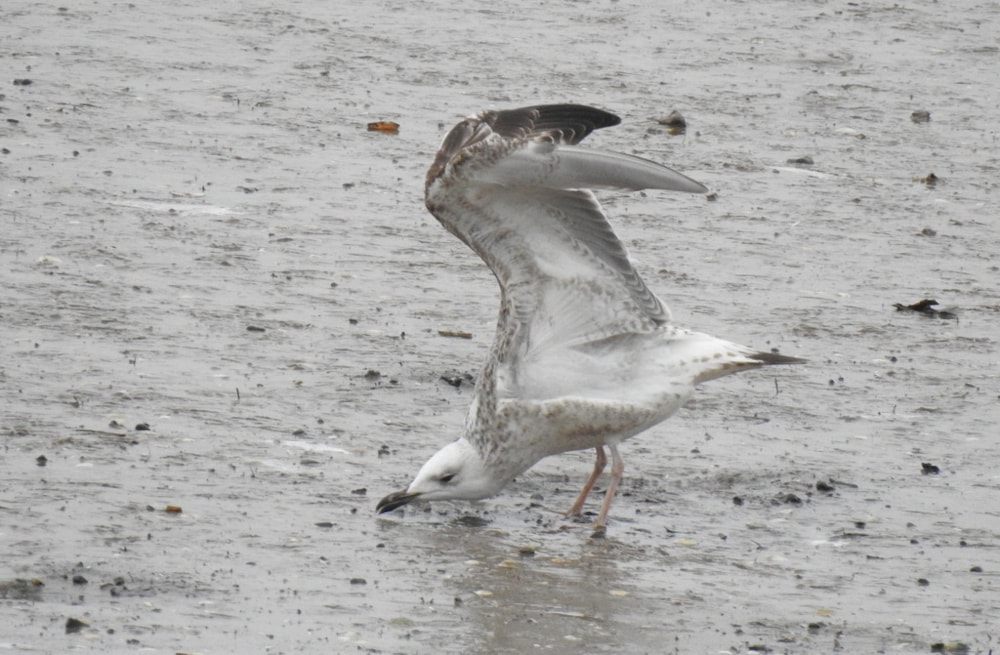 Caspian Gull, Axmouth, Devon (Gavin Haig).
Further east, Poole Harbour records included Black Brant at Arne RSPB, Great Grey Shrike at Morden Bog and a Great Bustard over Stoborough on 4th. To the north, the Ring-necked Duck was at Sturminster Marshall GPs and a Yellow-browed Warbler was found at Stour Valley LNR on 1st.
Somerset produced a showy Richard's Pipit on the coast at Steart WWT from 3rd and a Yellow-browed Warbler at Ham Wall RSPB. The celebrated trio of Black-throated and Great Northern Divers and drake Long-tailed Duck lingered at Barrow Gurney Reservoirs.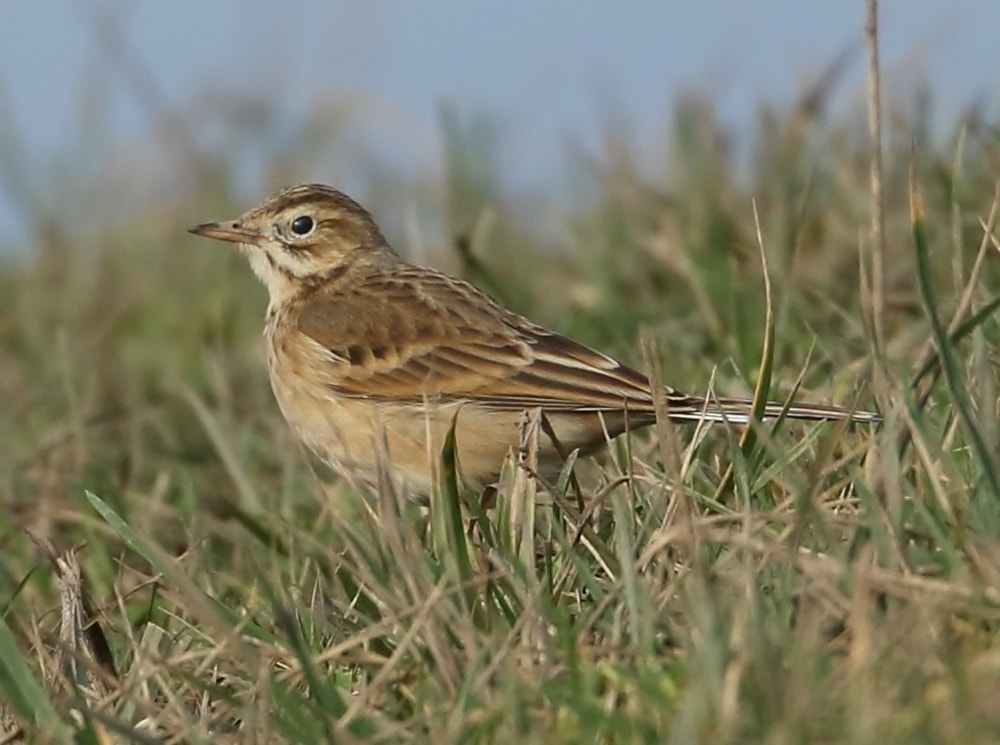 Richard's Pipit, Steart WWT, Somerset & Bristol (James Packer).
In Wiltshire, a Siberian Chiffchaff was at Westbury sewage works and the Ruddy Shelduck remained at Stapleford. Two different Great Grey Shrikes were on offer in Gloucestershire, where a Black-necked Grebe was at South Cerney and a Ruddy Shelduck at Slimbridge.
Wales
The drake Surf Scoter off Old Colwyn, Conwy, remained present and correct – as did the multiple Great Grey Shrikes in the region, with birds at Llyn Brenig, Llangorse Lake and Bwlch y Sarnau. The drake Smew still frequented the River Usk in Gwent and a redhead was still at Ynys-Hir RSPB to 3rd. The long-staying drake Garganey pleased year listers at Gnoll CP, Glamorgan. The Ring-necked Duck was still at Marloes Mere, Pembs and another at Llyn Blaenmelindwr, Ceredigion.
The Glossy Ibis was still performing at Newport Wetlands, Gwent, and is now nearly approaching a year at the site. Eurasian Spoonbills were seen around Camarthen, with a single at Machynys on 1st and the regular seven still on show at Llanelli WWT. An adult Great Northern Diver was an odd record on a small lake near Llantrisant, by the M4 between Cardiff and Bridgend, from 4th.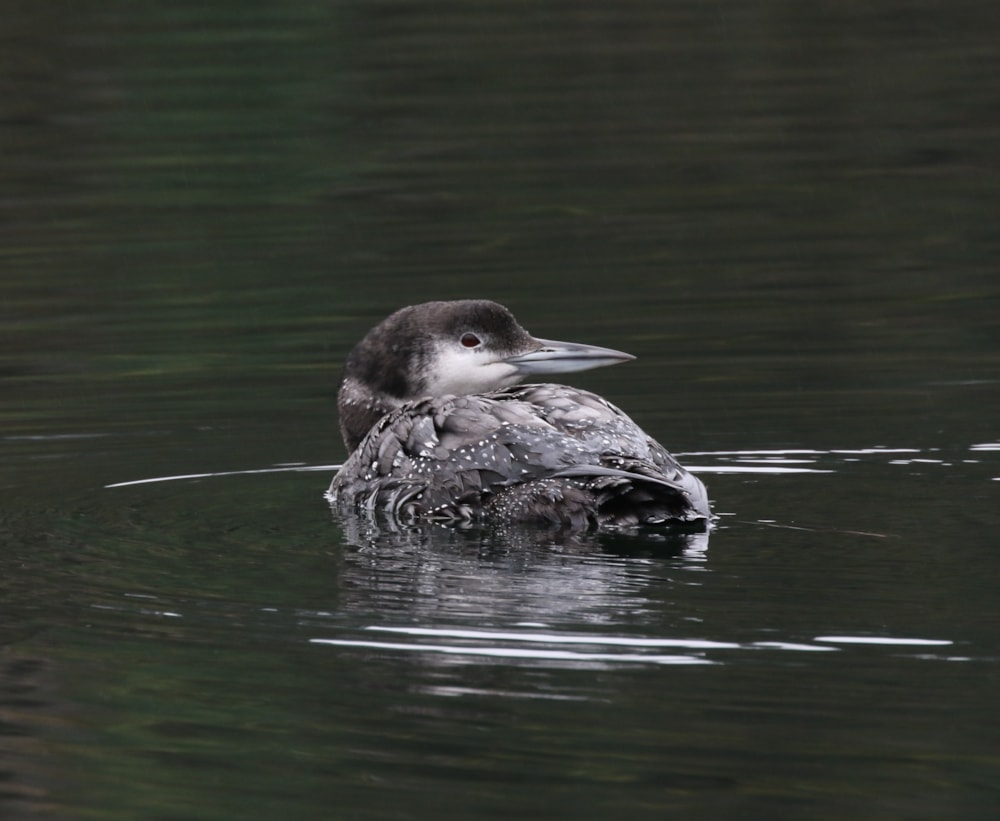 Great Northern Diver, Llantrisant, Glamorgan (Martin Thomas).
The Hooded Crows have made their fast-food preferences clear in Holyhead, Anglesey, and KFC car park was the place to be. Another was seen at Kidwelly, Camarthen on 5th. There was a flyover Richard's Pipit at Cemlyn Bay on 1st and a white-morph Snow Goose was with Greylags at Llyn Coron on 1st and 4th.
Scarce gulls were few and far between, with the best being a first-winter Ring-billed Gull on the Gann Estuary on the 4th and 6th. A juvenile Glaucous Gull was on the Teifi Estuary.
Republic of Ireland
Four drake Green-winged Teal included a new bird at Killala Bay, Co Mayo, on 5th, with two still in Co Wicklow and a fourth at Blennerville, Co Kerry, where the Ring-billed Gull also remained, itself one of only three reported nationwide this week.
Other American wildfowl included the Lesser Scaup still on Achill Island, Co Mayo, and the Co Clare American Wigeon, which relocated to Lough Atedaun. Also in the latter county, the Surf Scoter was again off Gleninagh Quay.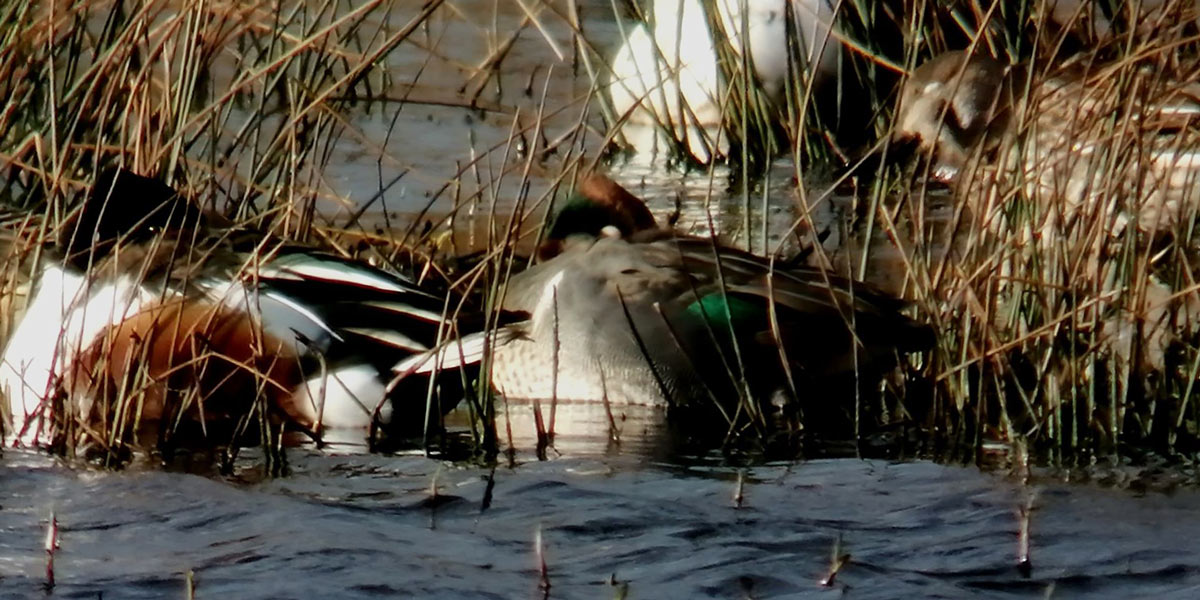 Green-winged Teal, East Coast NR, Wicklow (Cian Cardiff).
Up to three Swallows were at Waterside, Co Galway, providing a stark contrast to the juvenile Iceland Gull a few hundred metres downstream at Nimmo's Pier. The pitiful white-winged gull winter continued, with just four Iceland and two Glaucous Gulls reported.
Ireland's longest-serving scarcity, the Eurasian Spoonbill at Cromane, Co Kerry, made it a 16th consecutive calendar year on site when it was reported again on 5th – it was first seen here in autumn 2005.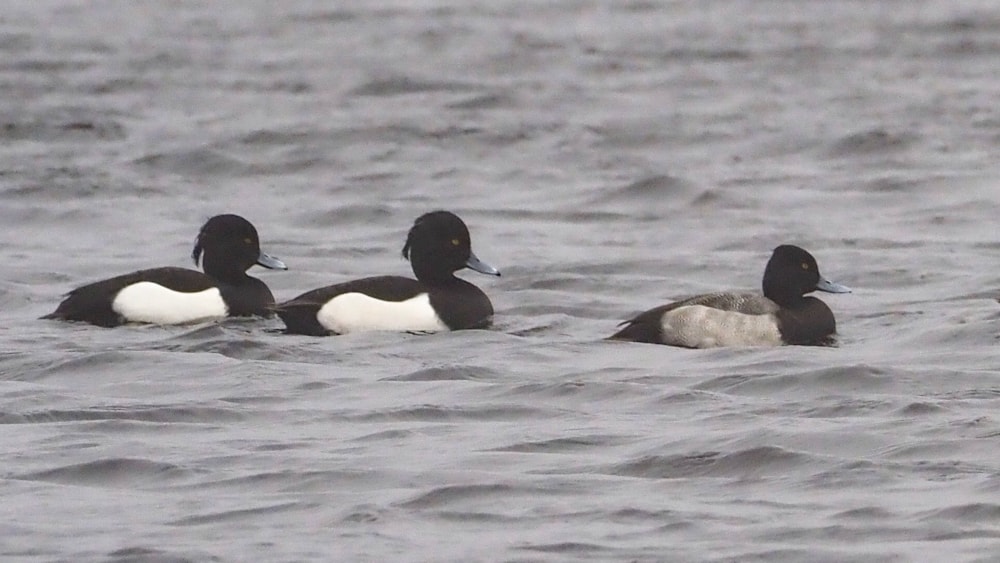 Lesser Scaup, Keel, Achill Island, Mayo (Micheal O'Briain).
In Co Cork, the Glossy Ibis was again at Pilmore and a Siberian Chiffchaff at Midleton, with an inland Great Northern Diver at The Gearagh. Further east, in Co Wexford, Tacumshin produced a nice range of species, including Garganey, Eurasian Spoonbill and Water Pipit, while the Wexford Slobs held Black Redstart, Western Cattle Egret and the usual array of geese. Red-necked Grebe is always a notable Irish bird, so one in Wexford Harbour on New Year's Day was of significance.
An adult Caspian Gull was at Kildavin, Co Carlow, on 3rd and a small group of Waxwings was in Blackrock, Co Dublin.
Northern Ireland
A juvenile Kumlien's Gull at Corbally Road Reservoir, Co Antrim, was a notable find for this winter. The Smew continued at Portmore Lough, Co Antrim, and a Velvet Scoter was off Newcastle, Co Down, on 3rd.
Water Pipits remained at Cushendun, Co Antrim, and Ballyquintin Point, Co Down, and Black Redstarts were in Portstewart, Co Derry, and Bangor, Co Down. Up to 30 Waxwings were in Belfast.
Western Palearctic
An African Crake found exhausted in Eilat, Israel, on 2nd is the week's highlight. Just the 12th record for the region, it is unsurprisingly also a country first.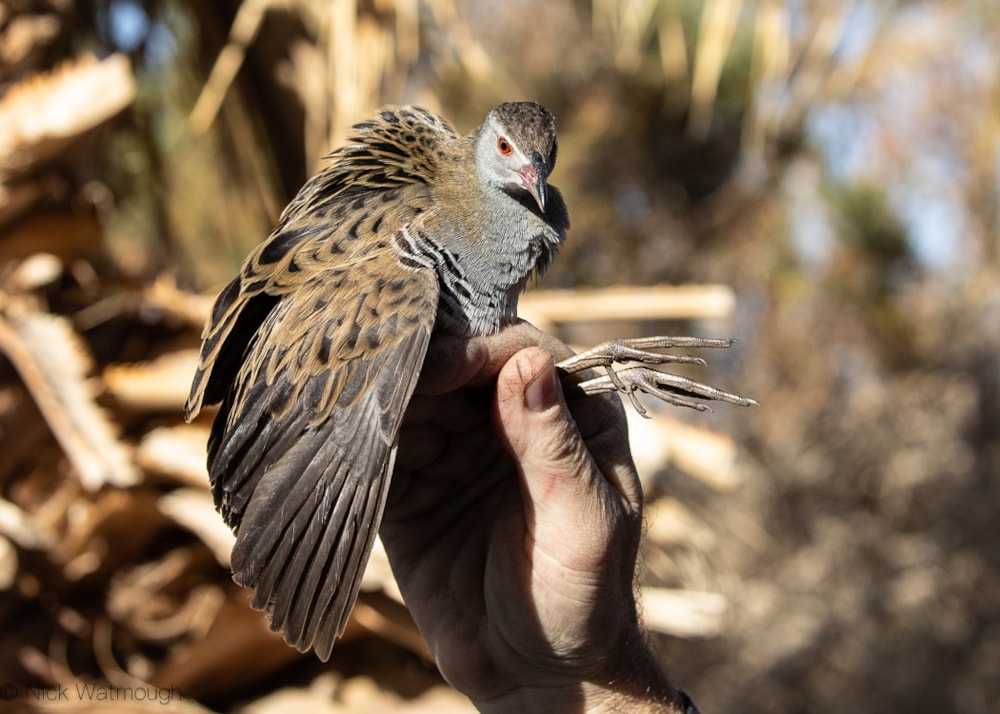 African Crake, Eilat, Southern District (Nick Watmough).
In a similar vein, a juvenile Allen's Gallinule on Pico, Azores, represents another remarkable rallid record and is testament to the species' astounding wanderlust. Found exhausted on 5th, it was rehabilitated overnight and released at Lajes do Pico on 6th, where it thankfully proved sprightly throughout the day.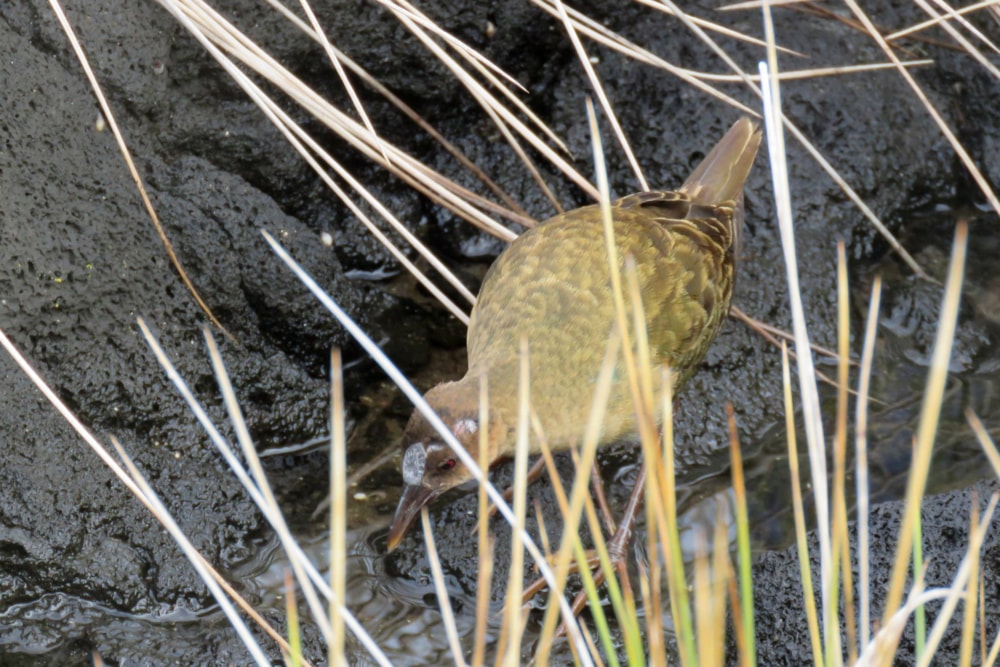 Allen's Gallinule, Lajes do Pico, Pico (Nuno Gonçalves).
North-west Spain continued to score highly at the start of 2020, with the Brown Shrike, American Herring Gull and American Buff-bellied Pipit still in situ. Elsewhere a returning Lesser Flamingo was reported from Coto Doñana, Andalucia, on 7th, while the Sociable Lapwing remained at Olivenza, Extremadura, on 3rd.
A Belgian New Year's Day Dusky Thrush provided a classy start to the new decade for Low Country twitchers, remaining east of Antwerp until the end of the week. However, the Wallcreeper wasn't seen at Dinant past 4th. In The Netherlands, a female Great Bustard transpired to be from a German reintroduction scheme. A wintering Dutch quadruple of Little Curlew, Pied Crow, Crested Lark and Great White Pelican made for quite the collection.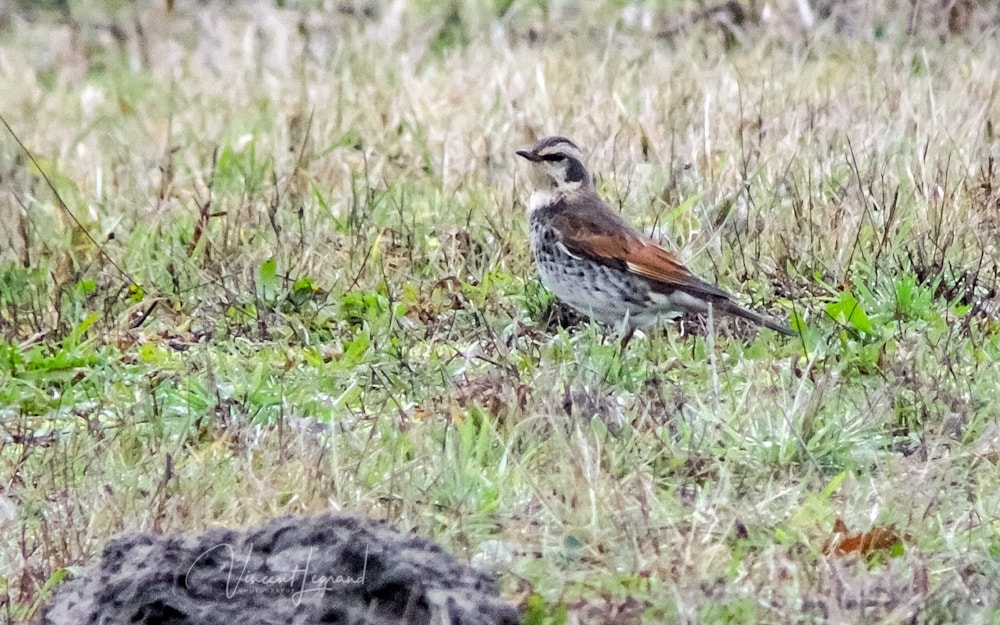 Dusky Thrush, Turnhout, Antwerp (Vincent Legrand).
The Channel Islands' long-staying American Royal Tern was still loving the beaches of Guernsey; a Little Auk offshore on 2nd was the island's first since 2006. To the west, a young drake King Eider off Douarnenez, France, was just the country's 10th.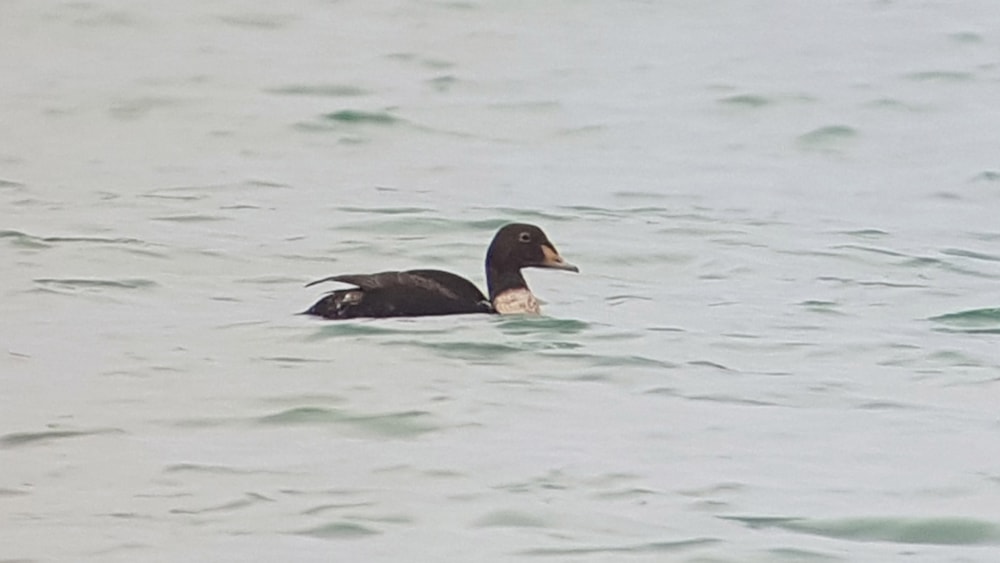 King Eider, Douarnenez, Finistère (Hugo Touzé).
The delightful Masked Wagtail in Halland, Sweden, relocated several kilometres south to Falkenburg. Nearby the wintering orientalis Oriental Turtle Dove was still living it up at Kristinehamn. The Italian Brown Shrike remained on 4th, with the German Black Scoter floating its way into the new decade. The wintering Laughing Gull remained in place on Gran Canaria, with a Ring-billed Gull a new find on Tenerife on 1st.
In the far extremities of the Western Palearctic, Kuwait's purple patch continued with the country's first Brown Shrike at Jahra Pools from 3rd, although there have been no further sightings of the White-breasted Waterhen. A gorgeous male Eversmann's Redstart was no doubt an enjoyable find at Al-Abraq on 3rd and is just the country's (and WP's) 16th record. Both Purple Sunbirds remained in their favoured garden throughout, while the returning Indian Roller and Lesser Flamingo remained in place.