At 1,464 m Puy de Dôme is the highest point of the Chaîne des Puys, a chain of extinct volcanoes in the Auvergne region of France. The summit, often very windswept, is covered by an alpine meadow on which the Romans built a temple dedicated to the god Mercury. In spring and summer, it is a very busy place as a lot of tourists visit, either by walking or by train. Typical breeding species include Water Pipit, Skylark and Crag Martin.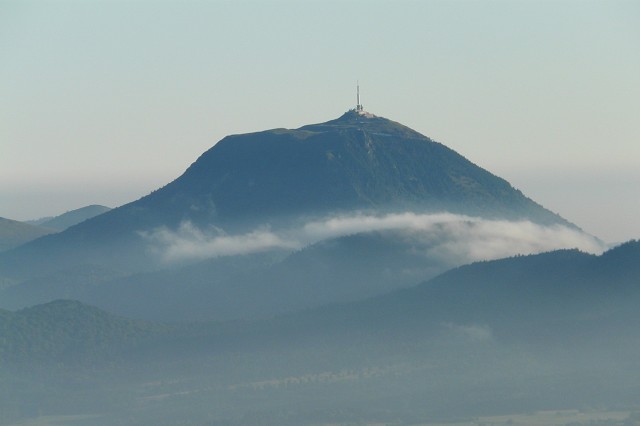 Puy de Dôme (Photo: Alex Clamens)
Situated near Clermont-Ferrand, the site is easy for me to visit and I regularly make the ascent early in the morning, at a time when I am often alone and birds are easy to observe. On Sunday 17 May, on the ruins of the Roman temple, I observed a wheatear of a species unknown to me, but I had no field guide, no camera and I was in a hurry. I thus went back to the summit the following afternoon.
On arrival at the temple at 4 pm I immediately found the bird in the same place, and watched it for one hour. It was very showy, coming to within 10 metres. By this point there was no doubt: this wheatear, with a black throat, white supercilium, grey-brown back and a rusty red rump, was a Kurdish Wheatear!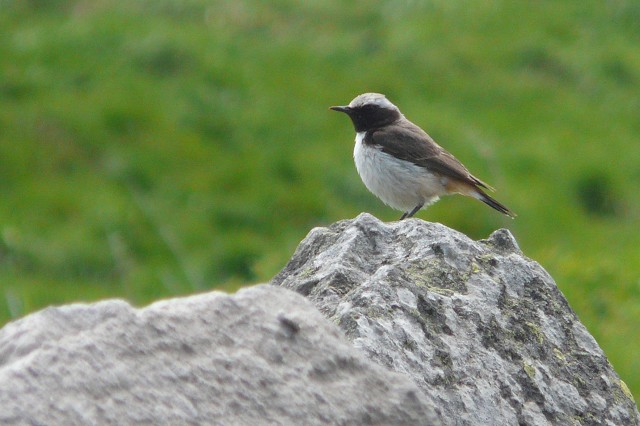 One of the finder's first photos of the Kurdish Wheatear (Photo: Alex Clamens)
Perched on the walls of the temple it hunted insects and sang in the sunshine, indifferent to the people surrounding it, making for a wonderful observation in perfect conditions. How had it arrived here, so far from its breeding range in the Middle East?
Arriving back home I learned that this was the first known sighting in France, and indeed Western Europe. The bird was still present on Tuesday 19th, when it was twitched by several French birders, but not seen thereafter. What a symbol that this rarest of visitors chose to settle at a location which asks to be classified by UNESCO as a World Heritage Site!
Kurdish Wheatear has a restricted breeding range from eastern Turkey to south-west Iran and winters in the Sinai, eastern Egypt and Sudan. This represents the first record for France and continues an excellent run of vagrants in the country so far in 2015 which includes the first national records of Asian Desert Warbler and Bimaculated Lark, the second Eastern Black Redstart and White-crowned Black Wheatear (the latter the first since 1884), and third Little Swift.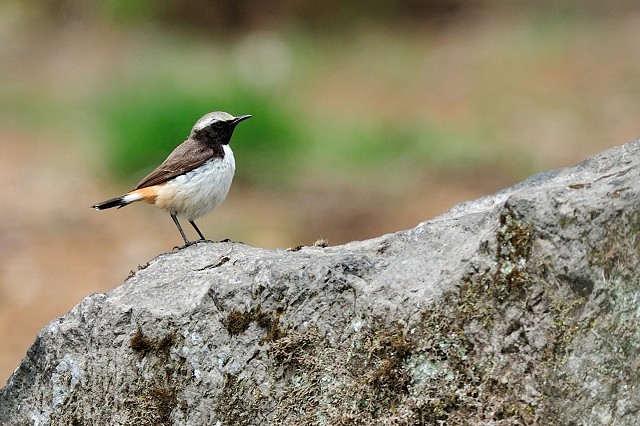 First-summer male Kurdish Wheatear, Puy de Dôme, 19 May 2015 (Photo: Antoine Joris)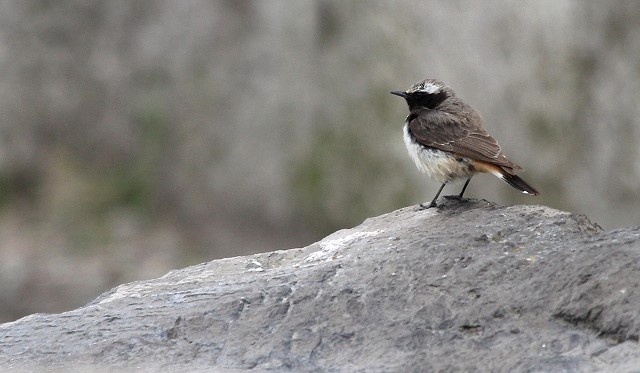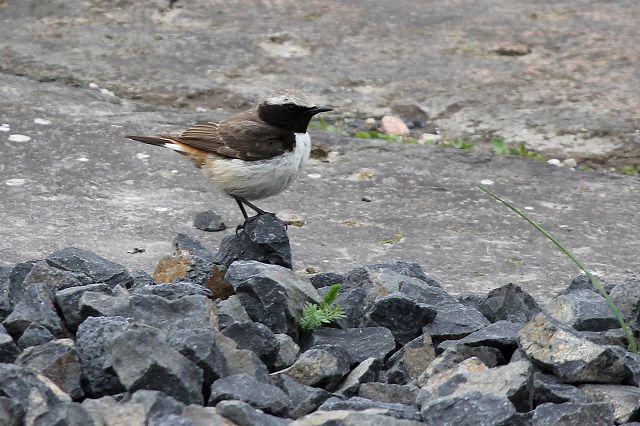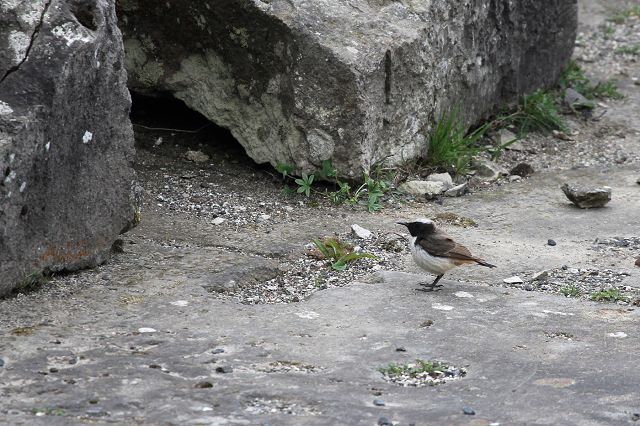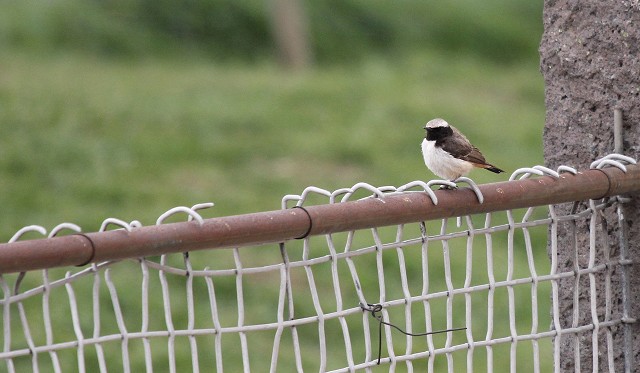 First-summer male Kurdish Wheatear, Puy de Dôme, 19 May 2015 (Photos: Fred Veyrunes)