I have been birding my Wirral patch at Leasowe Lighthouse for some five decades now and during that time have been lucky enough to see a number of great birds there. These include last year's Pied Wheatear and, of course, the famous Asian Desert Warbler of 1979 which, at the time was just the fourth for Britain. That said, when I left the house to visit the patch on 26 April, I couldn't have anticipated what I was to find.
The weather during the previous couple of weeks had been excellent for migration and the lighthouse had been treated to good falls of Northern Wheatear, Common Redstart, Whinchat and double-figure counts of Ring Ouzel, while Pied Flycatcher and Black Redstart were probably the pick of the rest. The first Yellow Wagtails began arriving on 16th, with numbers steadily increasing to double figures by 22nd. It seemed that almost every coastal paddock had a flock of 10 or more birds – they were everywhere. It was perhaps no surprise, then, that 25th produced a smart male Channel Wagtail, with its lavender-blue head, with half-a-dozen Yellow Wagtails. It remained for only a few hours before continuing northwards.
The forecast for 26th showed continuing south-easterly winds but with heavy showers. After the rain stopped, I left the house to follow my usual route, travelling light with just my binoculars. Given recent numbers, it was no surprise to see three Yellow Wagtails feeding energetically around the horses' feet in one of the paddocks adjacent to the lighthouse. A fourth, more distant bird looked different and demanded further scrutiny. Through my bins, I thought it looked a 'nice' Blue-headed Wagtail and put the news out as such – I knew this would attract attention as Blue-headed is a good bird locally.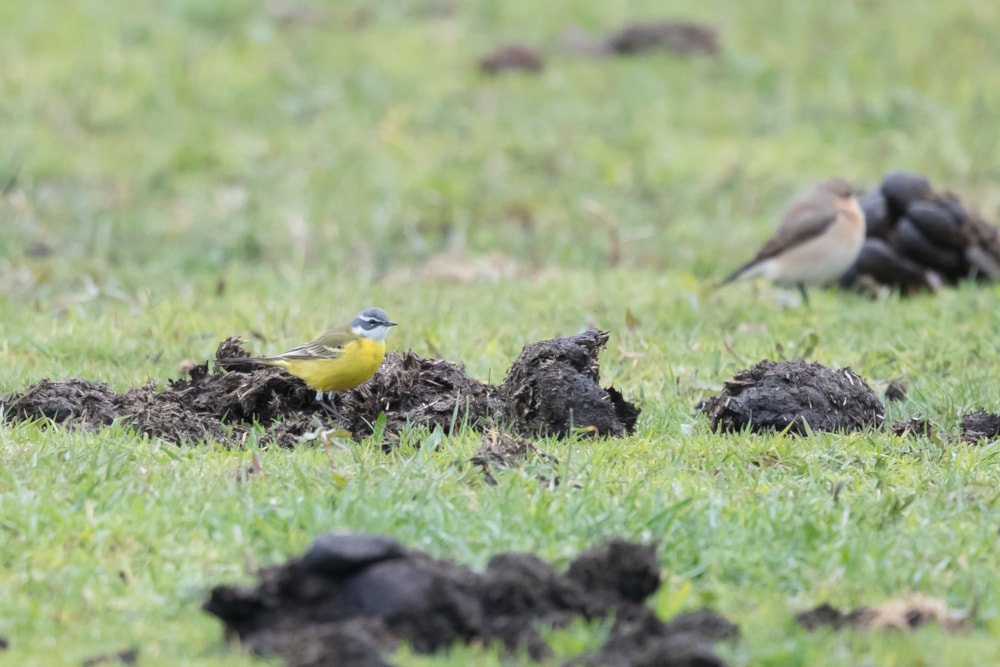 At distance and with binoculars only, the bird appeared superficially like a Blue-headed Wagtail (Simon Knight).
I waited around for the first local birders to arrive, during which time the wagtail began to stroll across the paddock towards me and eventually became really quite close. By this point it was clear all was not as I had originally thought. The bright white throat ruled out adult male Blue-headed, as did the greyish rather than blueish head. The narrow white eyestripe in front of and over the eye appeared to flare behind the eye and the dark grey ear coverts clearly contrasted with the slightly lighter crown and nape. It was looking good for a male Iberian Wagtail (ssp iberiae), a taxon only conclusively recorded once before in Britain.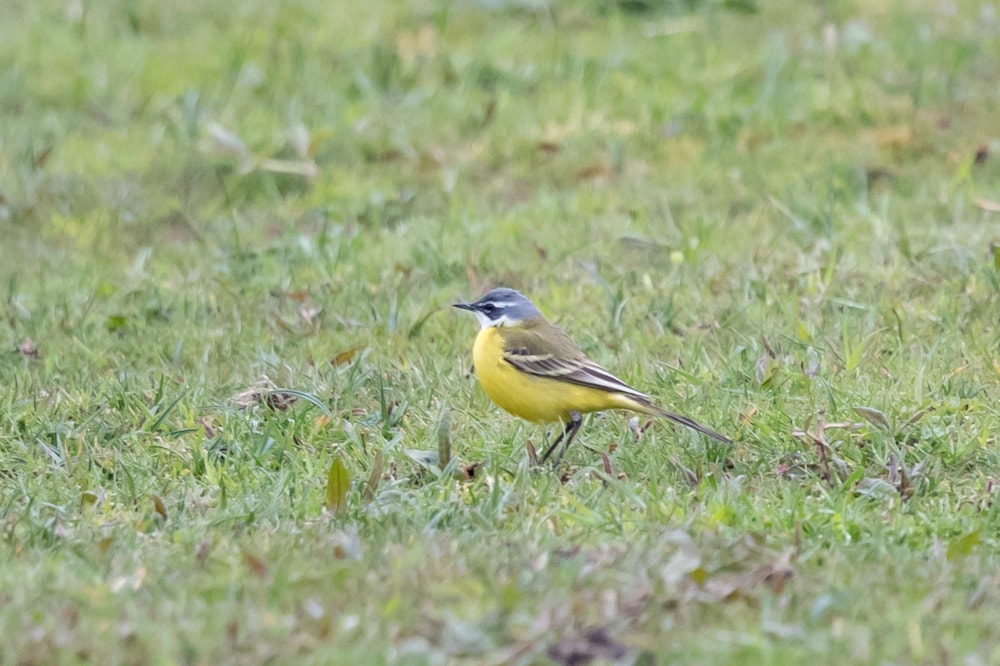 Closer views of the bird saw Stan quickly revise his identification to the much rarer Iberian Wagtail (Simon Knight).
Soon a number of locals had arrived and the requisite photos and video were taken, with news distributed widely to the bird information services. The bird remained in the paddock until the end of the day, but disappeared during atrocious weather (a force 7 north-westerly and torrential rain) on 27th. However, it was back again on 28th and is still there today [29th].
Spanish Wagtail, Leasowe, Cheshire (Pete Hines).
Like many rare Yellow Wagtail subspecies, Iberian Wagtail never gets an easy ride with the Rarities Committee – with the various forms readily breeding with each other, intergrades and backcrosses are commonplace among the flava wagtails. However, I believe the Leasowe bird looks as 'classic' an individual as we are likely to get in terms of appearance and, combined with sound recordings made on the first day, which suggest a 'raspy' call typical of this taxon, I am optimistic that this will be accepted as Britain's second Iberian Wagtail.