Living in west Wales, I'm used to the occasional odd visitor. Eight years ago, a Purple Heron dropped in for a week, while a Western Osprey once spent an afternoon annoying the rest of the local bird population. And, if the weather is right, the variety of wildfowl can be outstanding.
But, as I trundled round the garden on the back of the mower, the one thing I wasn't expecting was a Green Heron. Partly because I didn't know there was such a species at the time, and partly because this is a west Wales garden, not a Costa Rican swamp.
As readers of this site will know, though, when something quite so out of place appears, it's time to take action. The curious bird took to the air just a few feet away from the mower, flew across the lake and then sat in a reedbed on the opposite bank. Bigger than a Moorhen, smaller than most herons and waders, and a beautiful chestnut red and slate grey-green.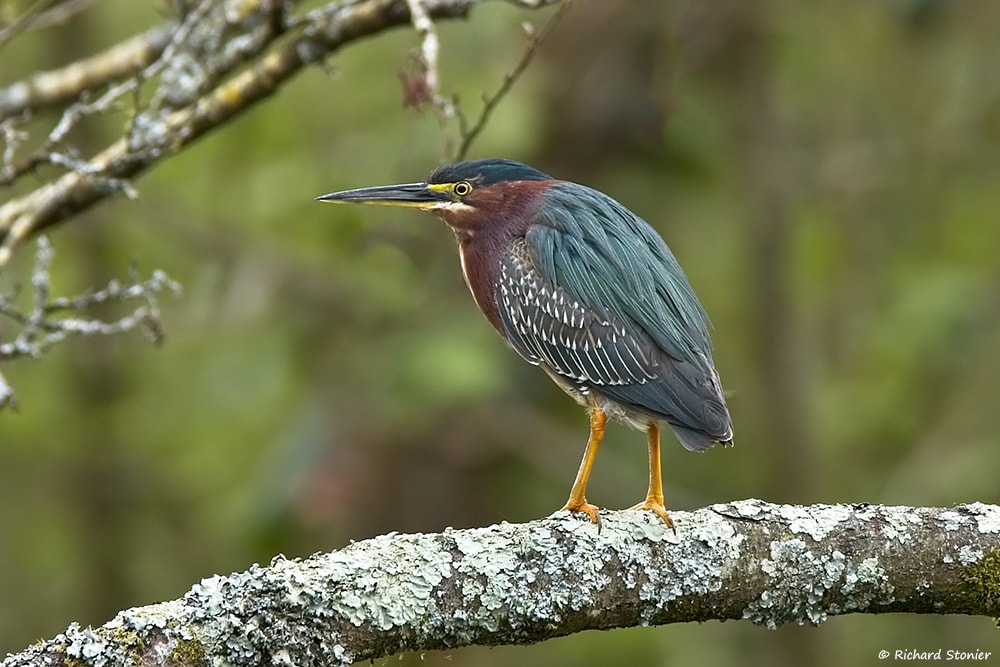 Green Heron, Llan-mill, Pembrokeshire (Richard Stonier).
I knew there was only one thing to do: get off the mower, try to capture a photo and dig out the bird book. There was one flaw. My excellent Collins Bird Guide only covers Europe, North Africa and the Middle East, so once we had ruled out a Little Bittern (the only bird even faintly resembling our new addition), I knew it was a job for Kevin and his son Toby Phelps – near neighbours, friends and most importantly the best 'bird people' I know.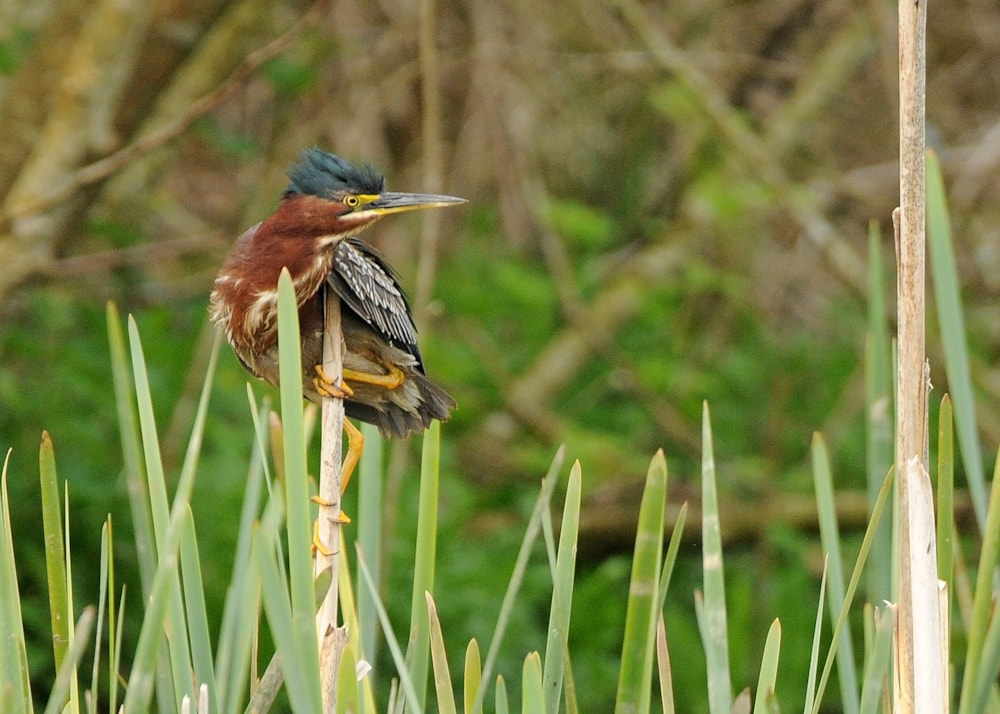 Green Heron, Llan-mill, Pembrokeshire (Jon Evans).
Content continues after advertisements
Fortunately the heron had posed co-operatively in the April sunshine and we had a couple of decent pics. Within seconds of the email, Kevin was on the phone and I knew he was excited. In the meantime, Toby – already south of Bristol (two hours away) and en route to Cornwall – was exiting the southbound M5 and returning home.
We are lucky that our garden is predominantly quite wild and has two ponds which we put in some years back with habitat in mind. So, for visiting birders it's a case of setting up on the lawn outside the kitchen window. Some were now arriving from as far away as Loch Lomond at 5.45 am, and, thank goodness, 'our' bird has performed, seemingly unconcerned by the attention, devouring several Common Rudd and generally giving visiting enthusiasts a memorable entry in their notebooks.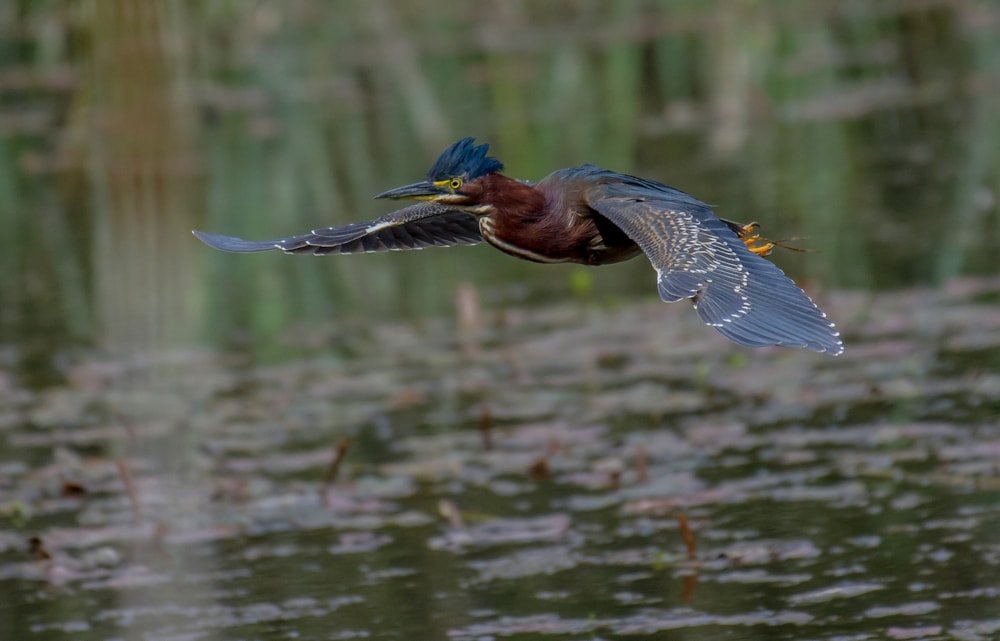 Green Heron, Llan-mill, Pembrokeshire (Jeff Lack).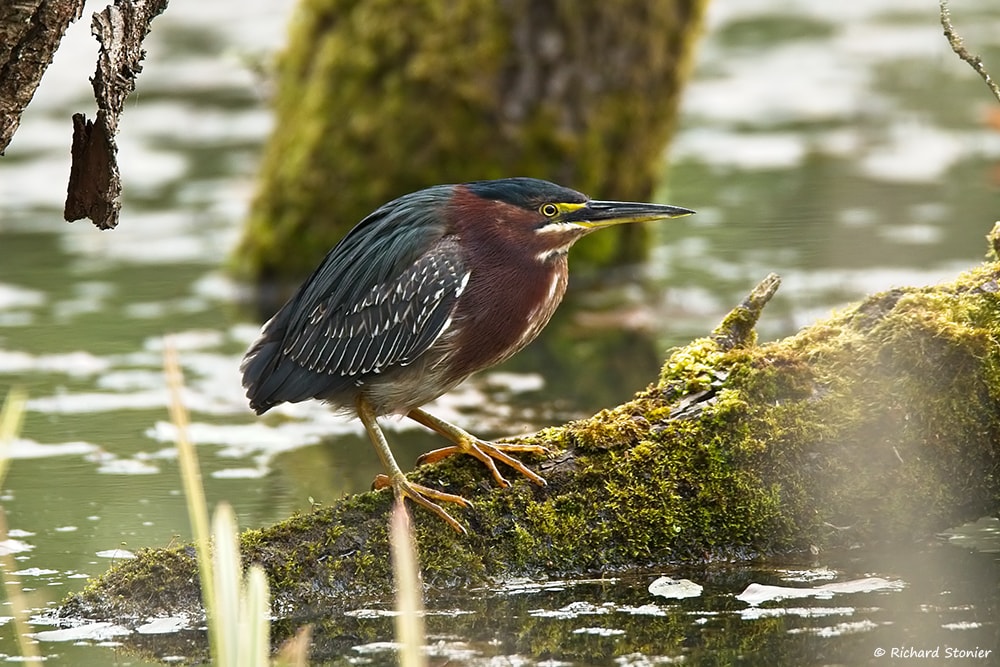 Green Heron, Llan-mill, Pembrokeshire (Richard Stonier).