I'm a keen birder and photographer living in Ventnor, on the south coast of the Isle of Wight, and regularly bird the environs of the village in the hope of bumping into something unusual. On 21 March I decided to take one of my regular walks along the seawall from Ventnor to Bonchurch. It was a dull afternoon so I decided not to take my camera with me, instead opting just for binoculars (something I later regretted). The sea defence wall is backed by chalk cliffs with scrub, including brambles and various interesting plants.
While walking I was aware of a largish bird hopping in and out of a patch of brambles to my left. It was quite close, so gave me a good view through the 'bins', allowing me to note the plumage. With a long tail, spotted upperparts, slight crest and creamy throat fading to white underparts, it was a really striking-looking bird. It stayed for a few minutes, then flew off around the corner to the east.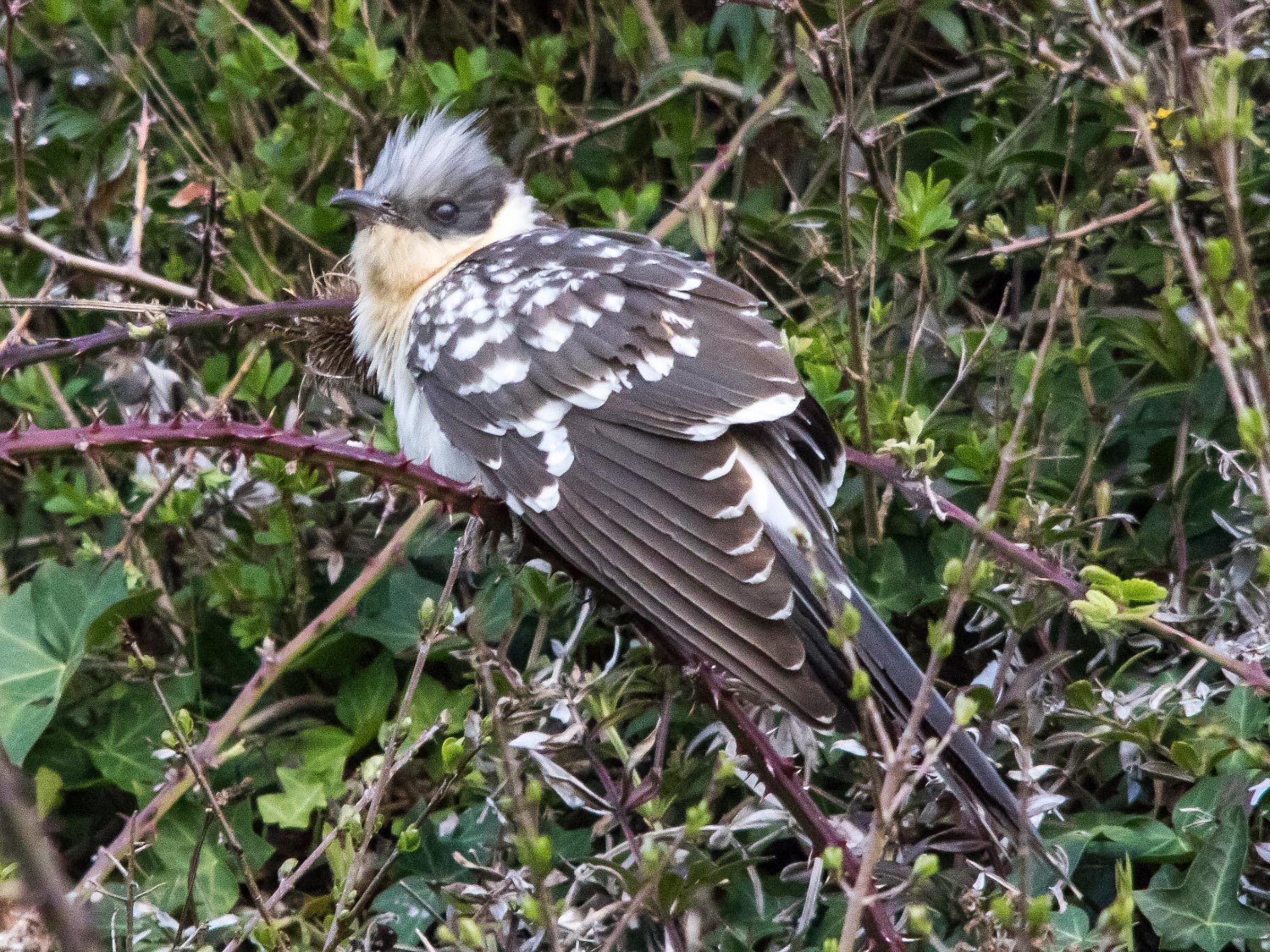 John's find represented the second record of the species for the Isle of Wight (John Sturt).
I didn't stay around but turned back quickly to the car to consult my Collins Bird Guide, which confirmed that I'd seen a Great Spotted Cuckoo. That afternoon I posted the sighting on our local birding website. This brought about a reaction from some local birders who I (mistakenly) failed to tell of my find! Being a relatively novice birder by their standards, I was not at the time aware of the significance of this rarity. I didn't realise that it was the only one in the country at the time − and only the second-ever sighting on the Isle of Wight.
By next morning the word was out. From 6 am onwards there was a flurry of lenses, binoculars and telescopes making their way along the seawall, constituting a mega twitch for the island. Fortunately, the bird was still around and in fact it remained into April, feeding on Brown-tail Moth caterpillars. And in the latter days of its stay, it started moving up the cliff face to feed on the caterpillars of an Isle of Wight speciality − Glanville Fritillary. A change of menu, I guess!
Content continues after advertisements

The overshooting cuckoo found a healthy supply of food, though unfortunately it largely consisted of Glanville Fritillary caterpillars, a highly localised and very rare butterfly. It often fed metres away from onlookers, with Brown-tail Moth caterpillars also forming part of its diet (Andrew Jordan).
I've learnt my lesson for any future rarity finds: I will make sure I find another birder to share the sighting with at the time, in case the next rare bird disappears for good. That and remember my camera! Two of my fellow local birders were quick to inform me that if the bird had gone that day and they hadn't seen it, I would have taken an involuntary swim off the seawall! However, they've forgiven me now ... it's been a great experience and nice to meet visiting birders, many of whom were happy to shake my hand and thank me for the find.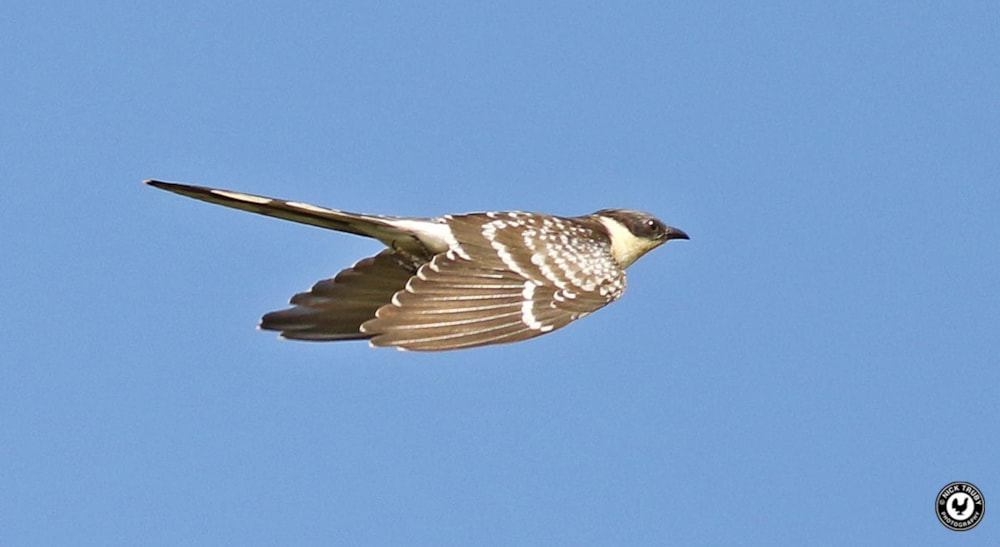 The Great Spotted Cuckoo arguably looked even more spectacular in flight (Nick Truby).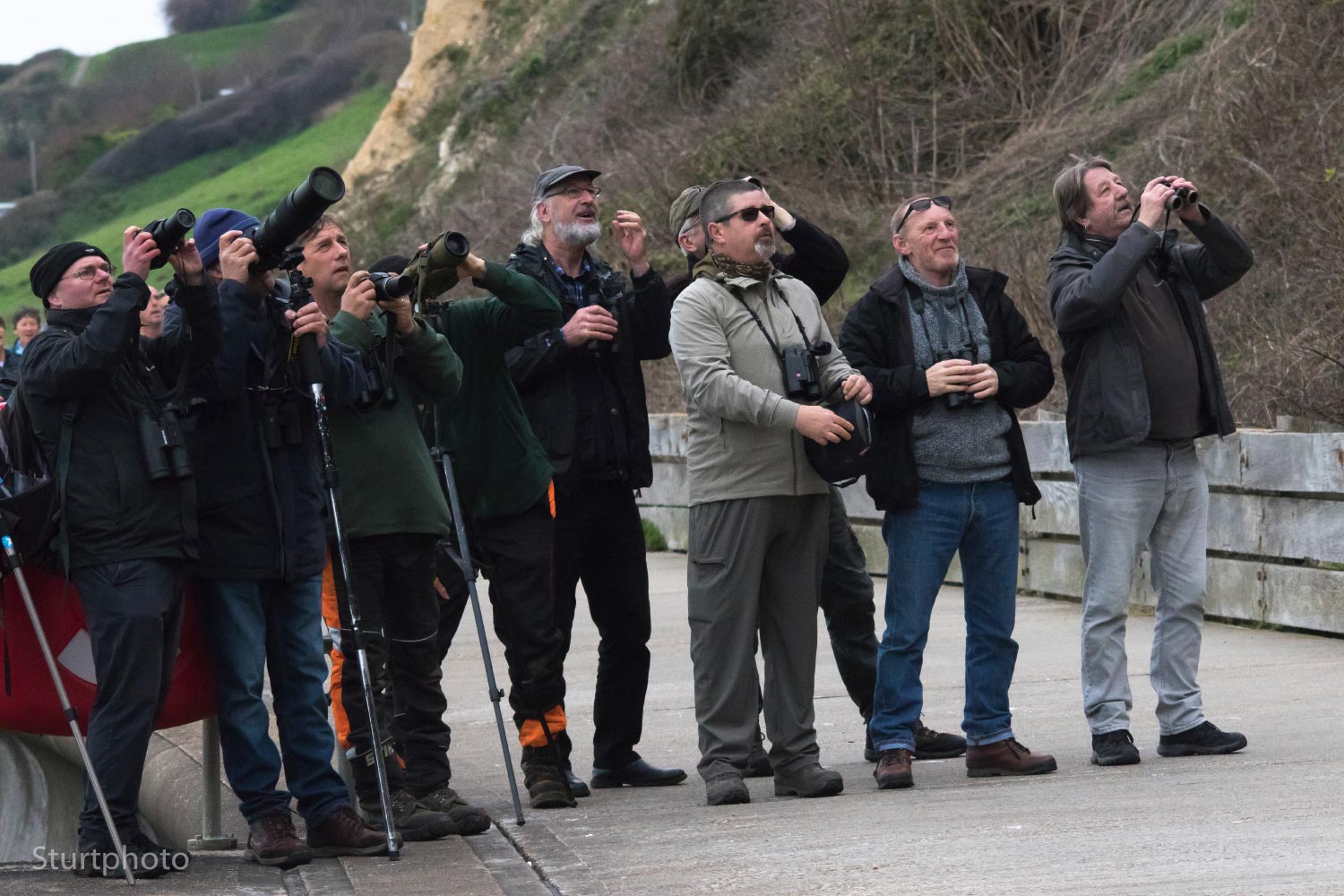 The protracted stay of the Great Spotted Cuckoo (from 21 March-18 April 2019) meant that large numbers of birders paid a visit to the isle, many for the first time (John Sturt).
Stats & facts
Great Spotted Cuckoo is a summer visitor to the Mediterranean Basin, where it breeds commonly in Iberia and less numerously across France, Italy, the Balkans and Turkey east to Asia Minor. It arrives early, sometimes even in January, departing south to its wintering grounds in sub-Saharan Africa in mid-summer. As such, most records in Britain and Ireland occur in early spring, with March and April the peak months for arrival. Spring 2019 has so far produced three records, including the joint-earliest-ever record at Ballycroneen, Co Cork, on 15 February. Cornwall and Norfolk are the best counties in which to see it, with 10 and nine accepted records respectively, although the latter county's 10th was well watched at Weybourne in May 2019 (yet to be submitted/accepted).