Mark Dennis was formerly the Nottinghamshire County Recorder, best known for finding the drake Bufflehead at Colwick Park in March 1994 and two years later, and even better, Britain's first Redhead: a drake at Bleasby Gravel Pits.
He's still finding plenty of Nearctic birds, but that's primarily because he and his wife emigrated to Canada, and now live just south of Montreal. They're currently on a rare trip back to the UK: the usual whirlwind visit catching up with parents, relatives and friends with an added bonus of a few days in Luxor, Egypt, with the in-laws, staying on King's Island (formerly Crocodile Island).
On Saturday 12th March, while on a birding boat ride on the Nile from the island, they came across a raft of Black-headed Gulls. Scanning though the flock, Mark picked out a black head and, thinking he'd found a Mediterranean Gull, got the boatman to steer out slowly and isolate the gull from the flock. Mark soon saw it wasn't a Med Gull, but wasn't completely sure what it was. He suspected Franklin's Gull, a pretty scarce bird in Quebec, but had never seen such a red bill, nor such reduced white on the wings, with only one mirror. Structurally, it was Black-headed Gull size but stockier.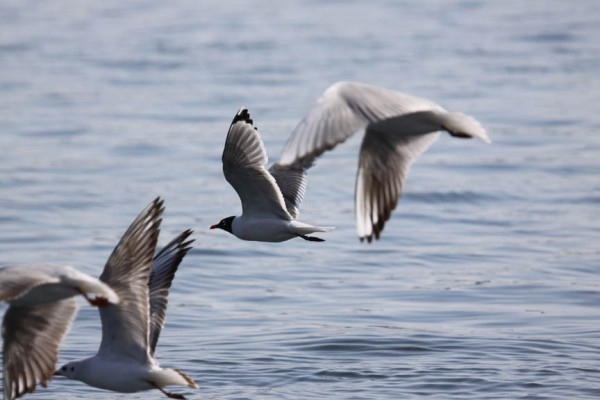 Franklin's Gull, Luxor, Egypt (photo: Mark Dennis).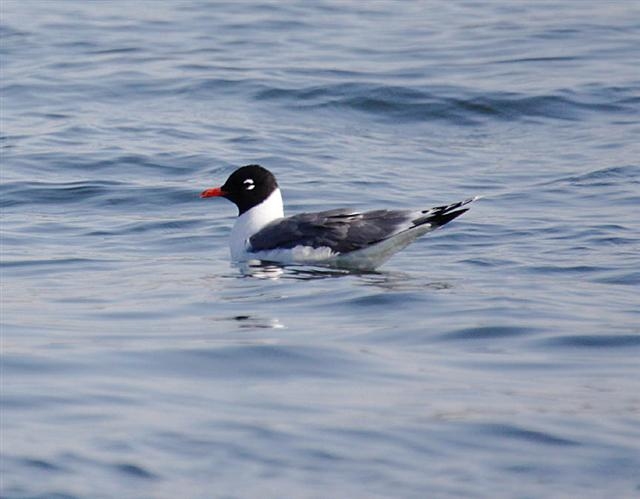 Franklin's Gull, Luxor, Egypt (photo: Mark Dennis).
Content continues after advertisements
Mark sent photographs to a few friends along with comments regarding his ID as a putative Franklin's Gull. Comments received back were encouraging and after checking literature Mark also decided his initial ID was correct. Having examined the photos more closely, particularly the wing pattern, Mark commented on his blog that the bird is clearly moulting its primaries and the featherless shafts can be seen on images of the bird in flight. The intensity of the bill colour is entirely a product of the strong Egyptian light.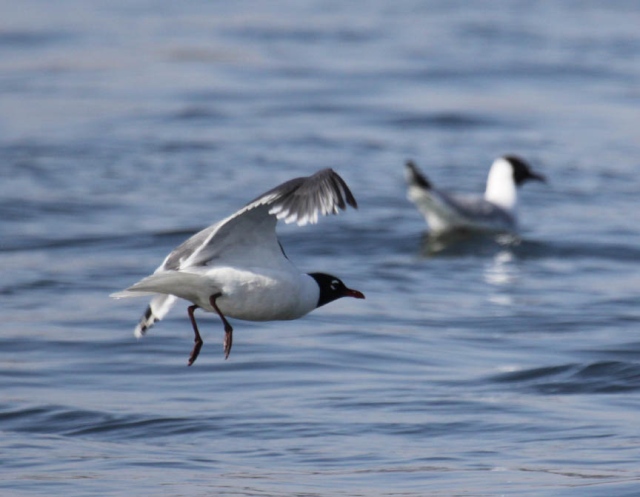 Franklin's Gull, Luxor, Egypt (photo: Mark Dennis).
If accepted, will be the first record for Egypt, with just one other record in the eastern Mediterranean/Middle East, in Israel (Smith 2004).
Smith, J.P. (2004) The first Franklin's Gull Larus pipixcan in Israel and the Middle East. Sandgrouse 26(1): 65-67