In mid-January I was contacted by Alison Watkin, who lives locally, to confirm the identification of a bird which had appeared in her garden a day or so earlier. She attached two photographs which clearly showed a first winter Eyebrowed Thrush in a Holly tree. I expressed a certain degree of surprise mingled with chagrin but was happy to confirm that it was indeed the mega species I first thought, and I explained that, to my knowledge, it was probably a first for Kent.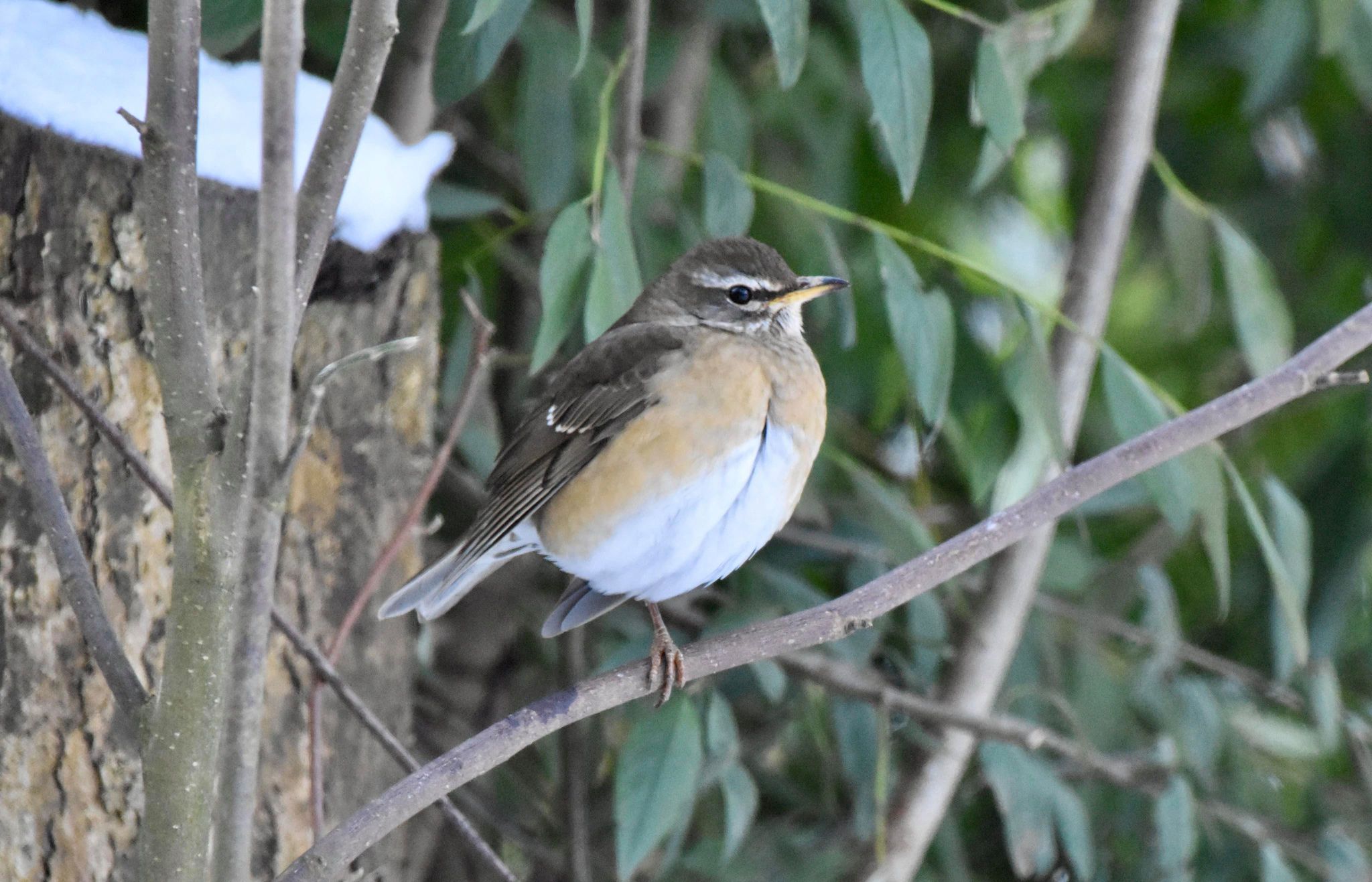 The Eyebrowed Thrush spent six weeks in a Kent garden, visiting almost daily (Alison Watkin).
We discussed the ramifications of this event. Current COVID-19 restrictions made it impossible to release the news and, in any event, the location – a small rural garden on a narrow lane with no public access or parking nearby – made the prospects of any kind of twitch unmanageable, even without current constraints. The family were home-schooling three children, so we decided that it would be best to keep a complete embargo on the news.
Alison agreed to keep me updated on the bird's presence so that news could be released when appropriate. As it happened, the bird remained for more than six weeks, from 14 January-3 March, in this one locality. It seemed very pleased to enjoy the blueberries, raspberries and pomegranate that were provided each day. Alison contacted me each morning via Facebook Messenger to confirm it was still visiting. On most of these days she included excellent photographs of the bird, which allowed closer examination.
In late January during our regular discussion, I mentioned that I was venturing out to attend a medical appointment and to visit the Post Office. She pointed out that I would be driving past her house and invited me to park on her driveway and view her front garden from my car, to verify the record. I was slightly conflicted by this offer, but it clearly did not involve a special trip and by not leaving my vehicle there was no question of contact.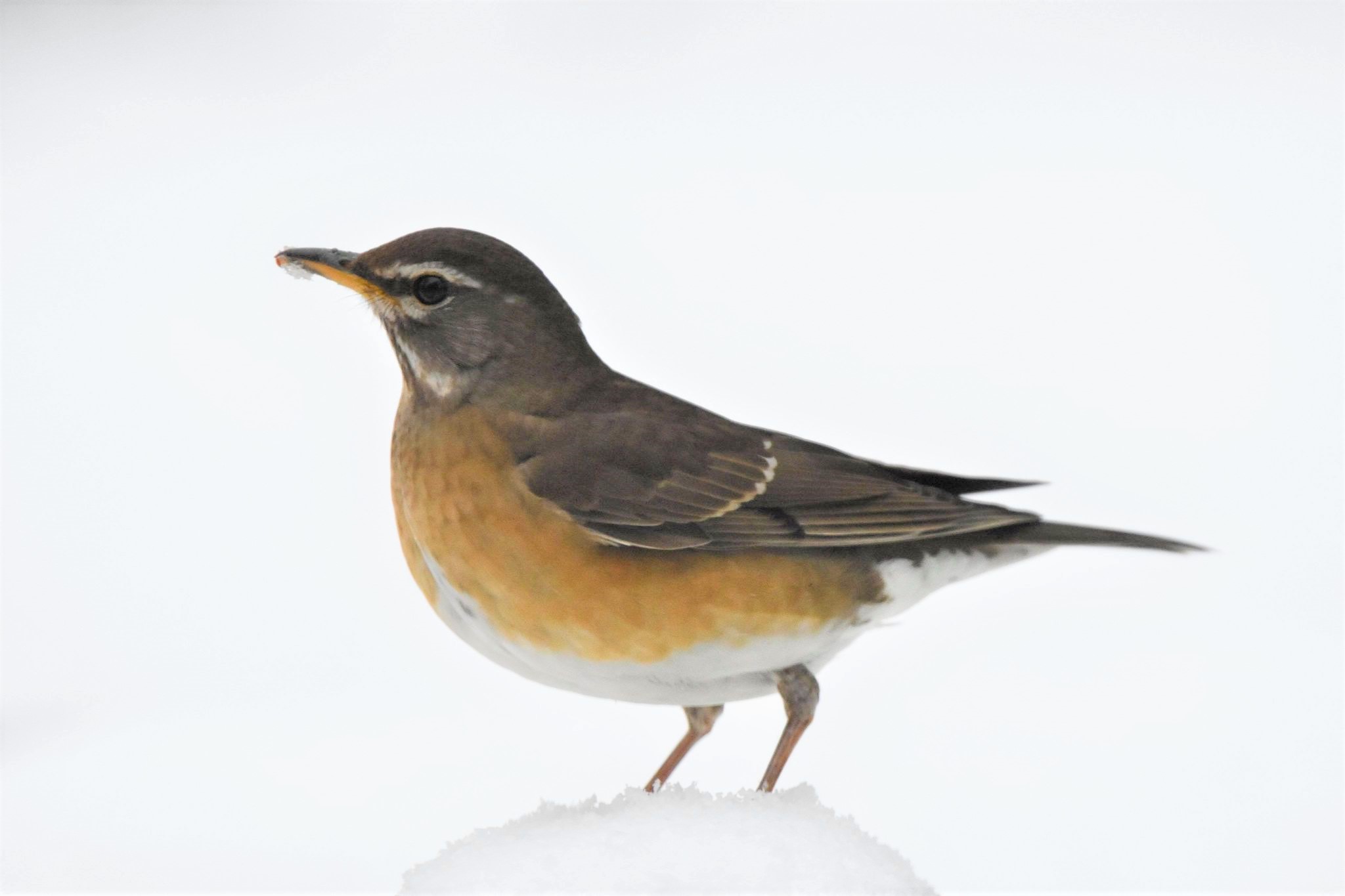 The bird, a first-winter, lingered in the area during the cold and snowy period experienced in much of Britain in February (Alison Watkin).
Reassured by her confirmation that she was happy with this, I visited the site on my way home from my errand. I parked in her driveway and watched the bird from my car for some 45 minutes, while in contact with Alison by text message. I was thus able to confirm the identification in person and make two pages of sketchbook notes from life to add to her photographs.
Content continues after advertisements
Alison continued to update me daily so that I could confirm the duration of the visit after the bird had left. The bird made regular visits to the garden each day, arriving shortly after first light and remaining until the evening. On 18 February it did not arrive as usual, but appeared later on, at approximately 3 pm. It had been feeding voraciously for the preceding two days and this event coincided with an improvement in the weather. The bird reappeared as normal on the following two days, but after that date its attendance became more erratic.
It then began to spend less time in the garden each day and was last seen on 3 March, when strong south-westerly winds resulted in a major exodus of Redwings, Fieldfares and Blackbirds across the area. We assumed the bird had departed with them as it was not seen again.
There was an unconfirmed report of an Eyebrowed Thrush near Hythe at the end of January, but at that time Alison's bird was attending daily in her garden. Indeed, it was photographed on the same day in the afternoon, so surely cannot have been the same bird (presuming the Hythe report was legitimate).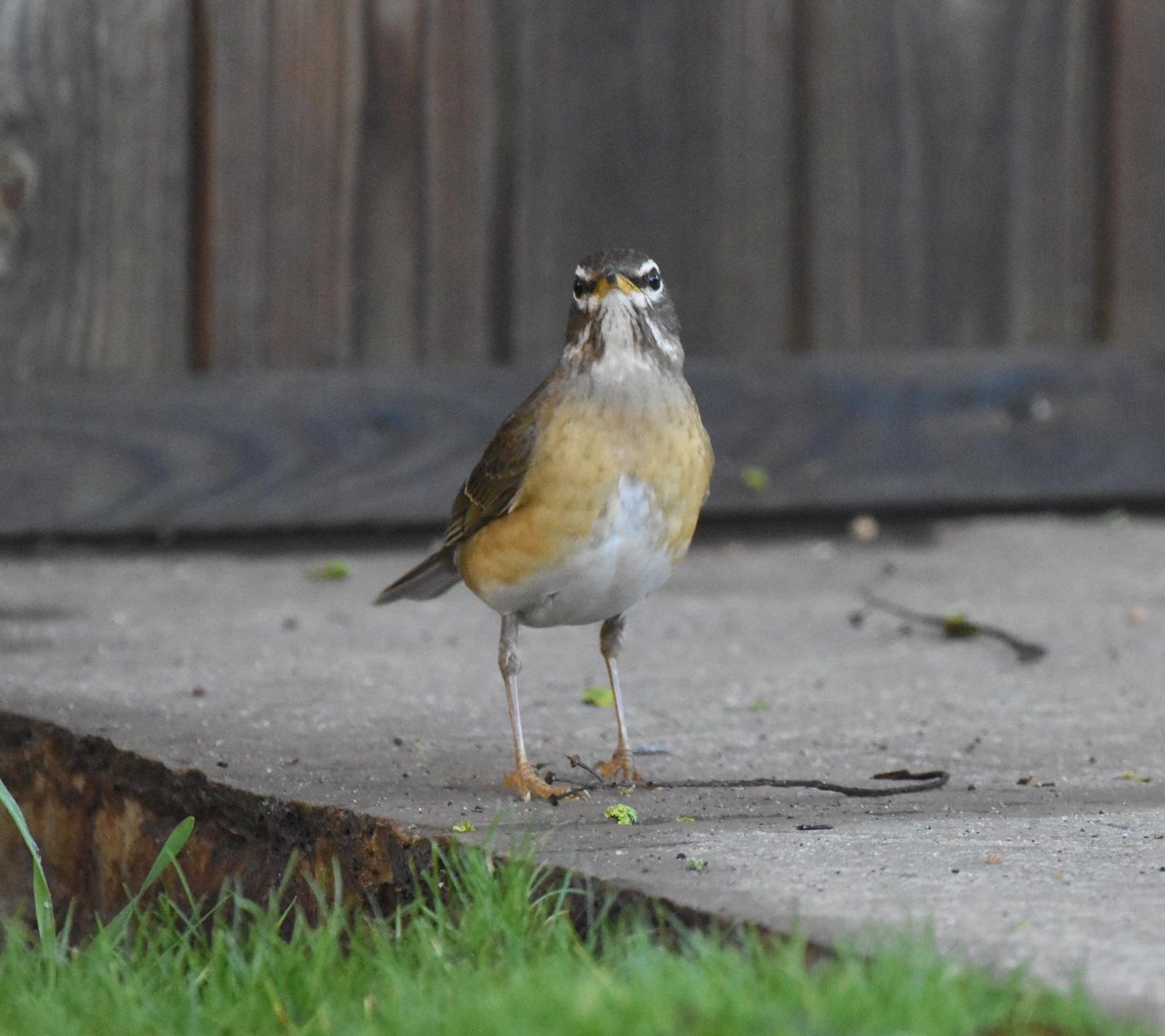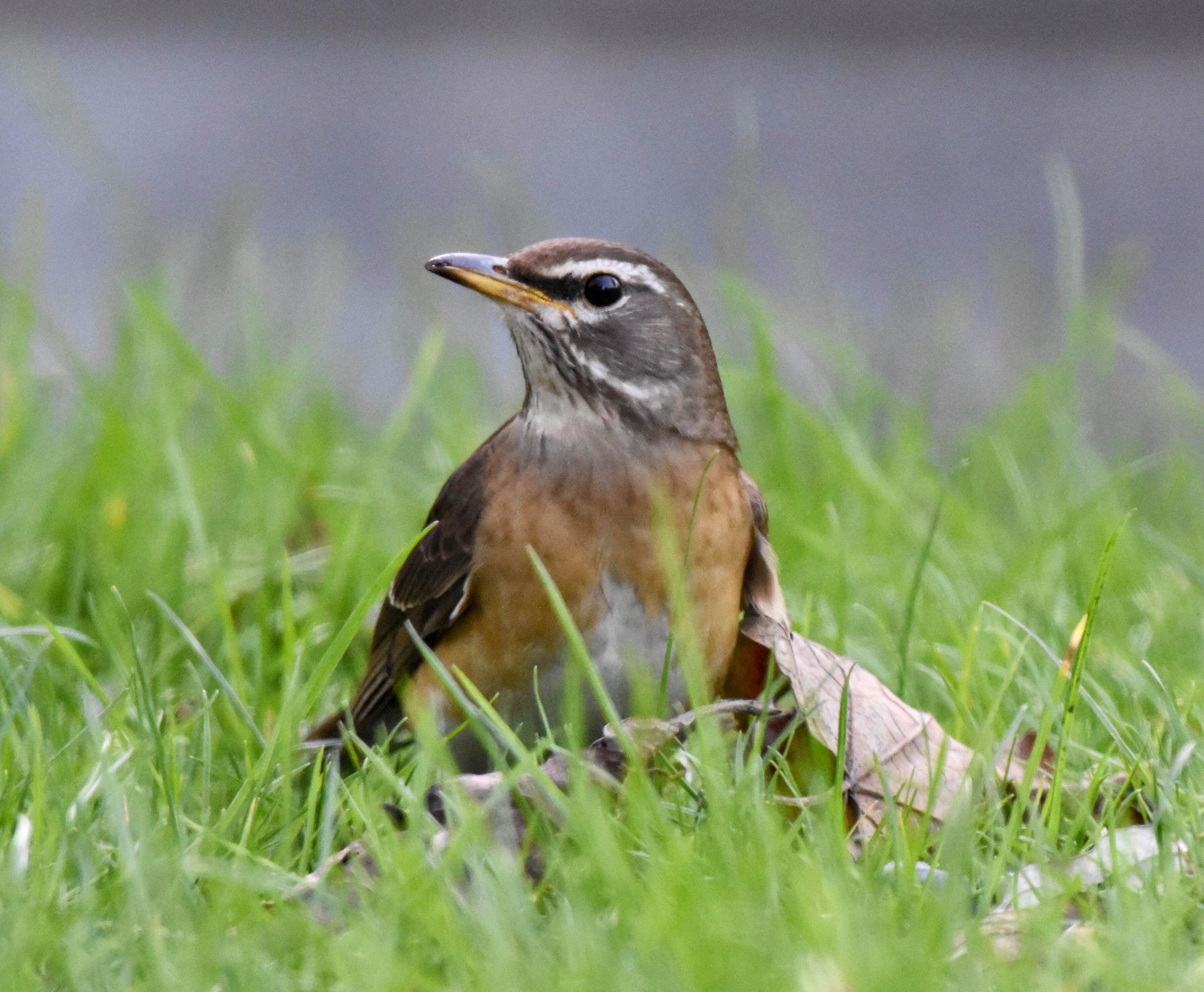 More images of Kent's first Eyebrowed Thrush (Alison Watkin).