With good numbers of Yellow-browed Warblers around locally, I was optimistic for my morning's trip around my local patch at Ryhope Village Dene, Co Durham, on 27 September.
Arriving just before sunrise, I headed down through the tunnel to the beginning of the Dene. With only 40 minutes spare before I had to head to work, I began to search the two larger canopies in the trees at the edge of the tunnel. With just the odd Blackbird noted, I headed up the bank to the right to search from the top of the valley. Checking the now famous Elder bush, there was only a Robin skulking among its branches.
I decided to head down the dene, checking each bush for any sign of movement. As usual, there were good numbers of Goldfinches flying overhead, together with a couple of Lesser Redpolls. A movement in the lower part of a hawthorn bush caught my attention, and after spending 10 minutes waiting to get a decent view, this turned out to be a Lesser Whitethroat.
Time was running out. I had to head to the classroom to prepare for my day's teaching and decided to head back up towards the tunnel in the hope of hearing a calling Yellow-browed Warbler. As I almost reached the top, I spotted a warbler on the other side of the Elder bush and I quickly walked up the bank to gain a better view. As I lifted my bins, I instantly uttered some colourful words - a very small owl had turned its head and looked at me.
Having previously seen Eurasian Scops Owl on the Continent, my instant thought was that the bird was this species. My heart was racing with excitement and I somehow fired off a couple of photos, even with my hands shaking. I then spent the next 10 minutes thinking 'it can't be, can it?'. I decided to head back to the car and post the photos on Twitter to see if anyone responded.
Within a matter of minutes a few friends had messaged and called in panic, asking for the site details. Luckily the bird was still present when a friend arrived, and subsequently many people were able to enjoy this cracking bird. As with a lot of patch birders, one's dream is to find a 'mega' - but 'Scops' was never on my radar. A county first and a day I'll never forget!
PS: the warbler that made this happen turned out to be a Common Chiffchaff.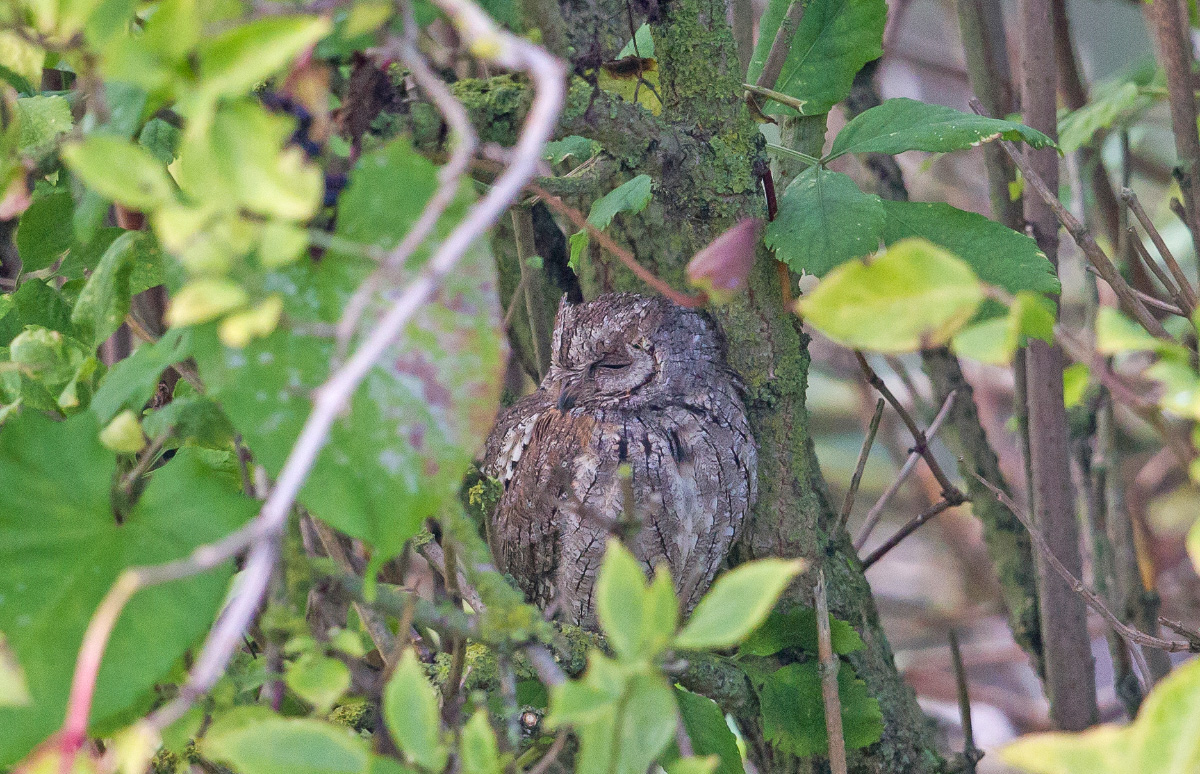 Eurasian Scops Owl at Ryhope Village Dene. Photo: David Aitken (www.dgawildlifeimages)