Blanket Nook, Co Donegal, is a small mud-fringed lake that's separated from Lough Swilly by a dyke, and is a magnet for birds as the tide rises. It has a great track record for rarities and I am very lucky to be able to drop in on a regular basis.
I had planned an early start on 22 July to complete a survey, waking up before 6 am, but it was raining heavily and I contemplated going back to bed. A check of the weather forecast reassured me that it would clear soon, so I decided to continue with my plan.
After a 24-hour deluge, the heavy rain finally eased off and I stopped at Blanket Nook en route to my survey site in the hope that last week's Pectoral Sandpiper would still be about, rather than thinking I would find anything new.
It was quite dull and gloomy and, after a few scans, I felt that was there was little about, a summer-plumaged Sanderling being the highlight. On the final look, a huddled shape facing me on the far shore hit me like a bolt. The neat throat ring screamed pratincole, but the shape merged with the surrounding stones.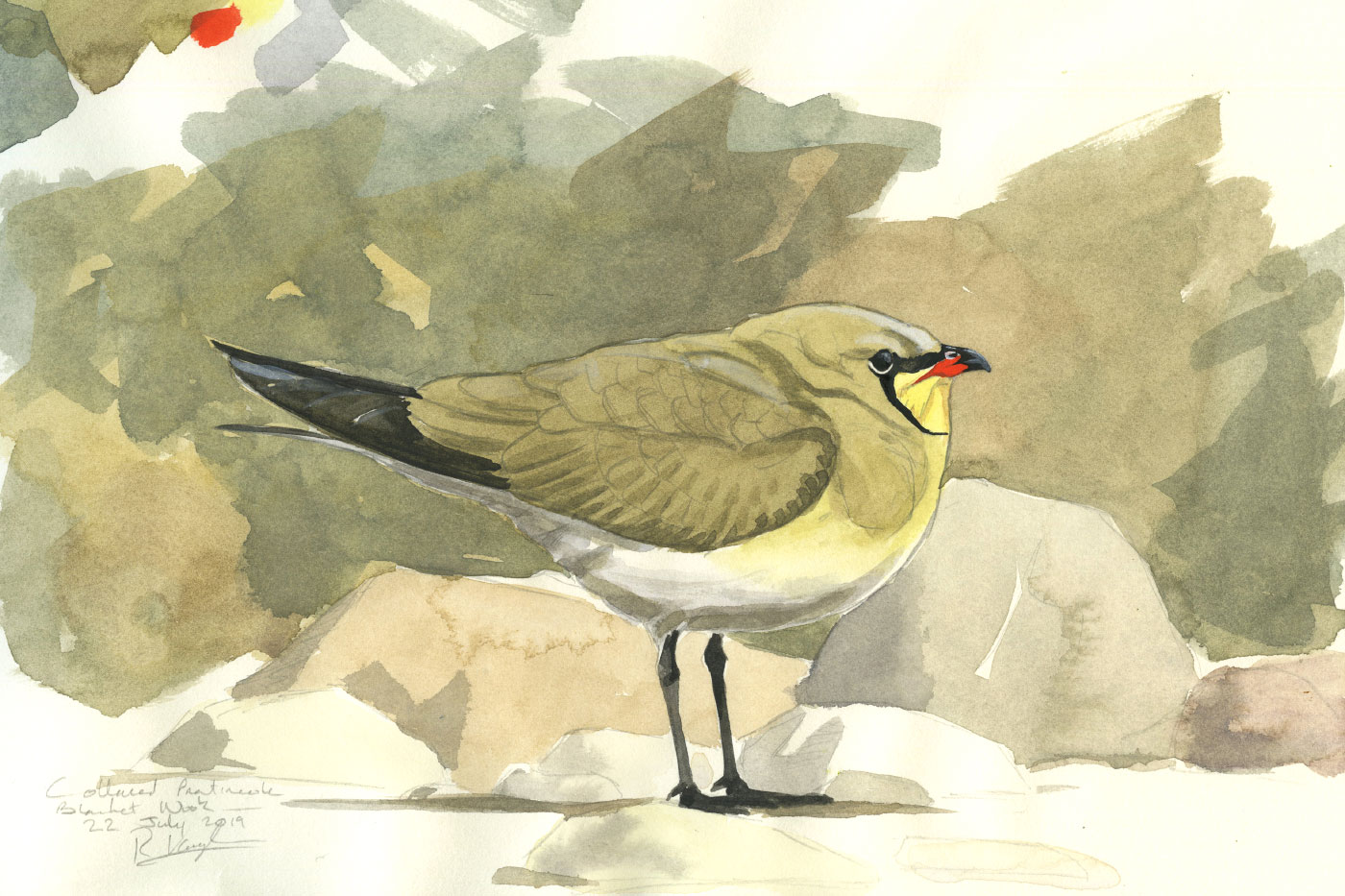 Collared Pratincole, Blanket Nook, Co Donegal, 22 July 2019 (Robert Vaughan / www.robertvaughanillustrations.com).
As I frantically took out my phone, it shifted into the open and more side on – it wasn't just a coffee-deprived hallucination! The pale mantle contrasting with the primaries immediately ruled out Black-winged, and I began to focus on the finer details to eliminate Oriental. It was just too distant and dull to be certain of where the tail reached, or to make out the extent of red on the bill. It was almost an hour before the first birder arrived, timing it perfectly to see the bird finally fly a short circuit and show off the rich chestnut underwing coverts and white trailing edge to the secondaries, confirming it as a Collared Pratincole.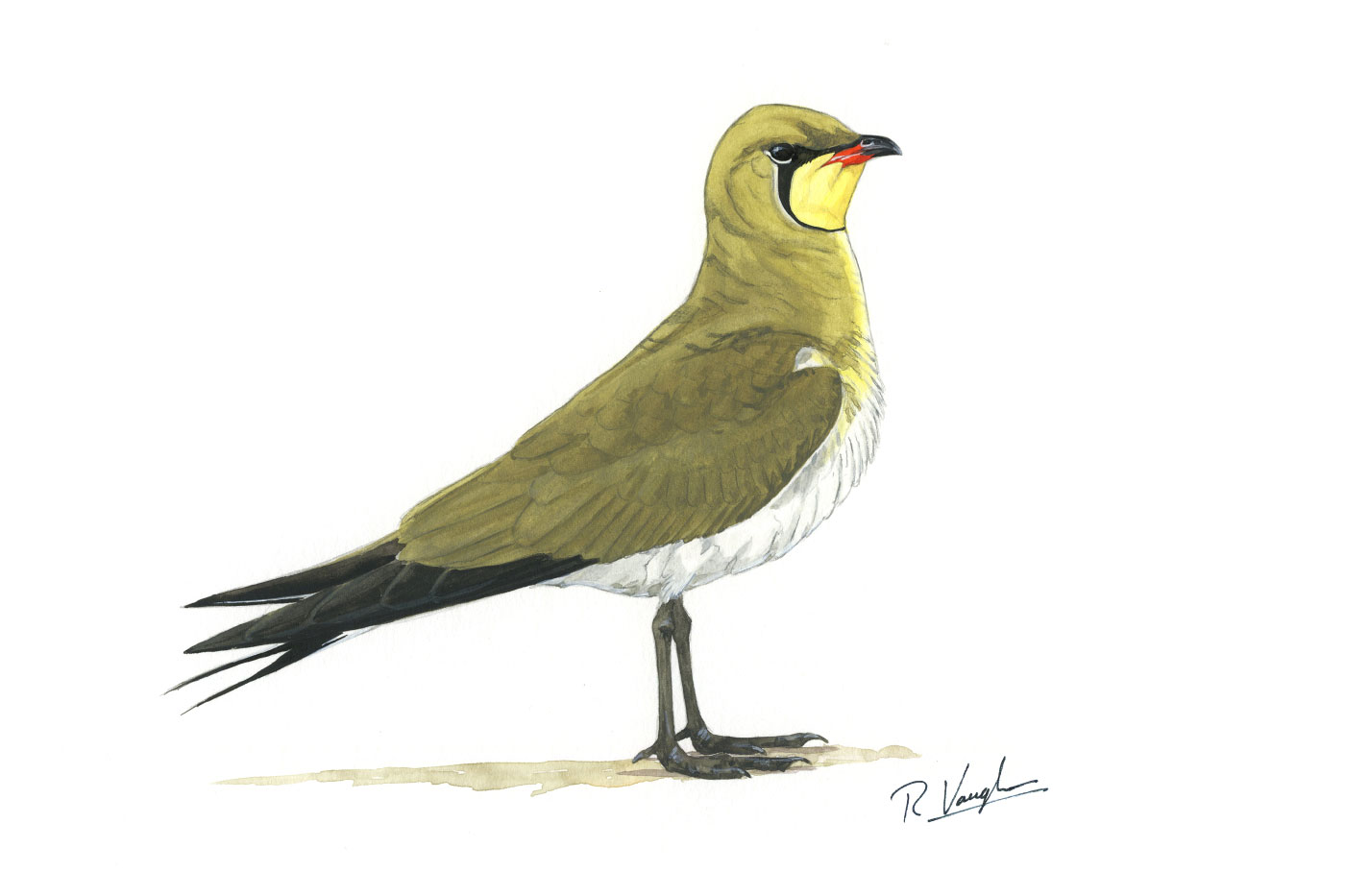 Collared Pratincole, Blanket Nook, Co Donegal, 22 July 2019 (Robert Vaughan / www.robertvaughanillustrations.com).
As the morning progressed the sky slowly cleared and it perked up, bobbing its head constantly as Eurasian Oystercatchers chased it repeatedly. By the time I left for work it had moved very little, but twitchers were treated to a flycatching spectacle during the day. Unfortunately for me, by the time I returned at 7 pm it had hunkered down, resolutely refusing to fly! The bird was present until at least 9 pm on 23rd but could not be found on the following morning.
There are three previous Irish records of Collared Pratincole, probably involving two birds. One was on the Bann Estuary, Co Derry, in October 1970, while in 2007 records came from Belmullet, Co Mayo, in June and Ballyconeely, Co Galway, in October, with these considered likely to be the same bird.