December 2021 was already a month to be remembered for birding at my local patch at Aqualate Mere – on 20 December I had managed to relocate the female Ferruginous Duck first found at Belvide Reservoir on 22 October. However, I wasn't expecting to go one better when I went back to take photographs …
I arrived on site around 10 am with my father Martin and our friend Pete Jordan. Aqualate Mere can be quite frustrating to bird at times due to the only hide being located at the east end – and the wildfowl frequently frequenting the west end, some 1 km away! However, as I help with the WeBS counts each month, I have a permit to walk the south shore to gain closer views, something that was to prove invaluable later.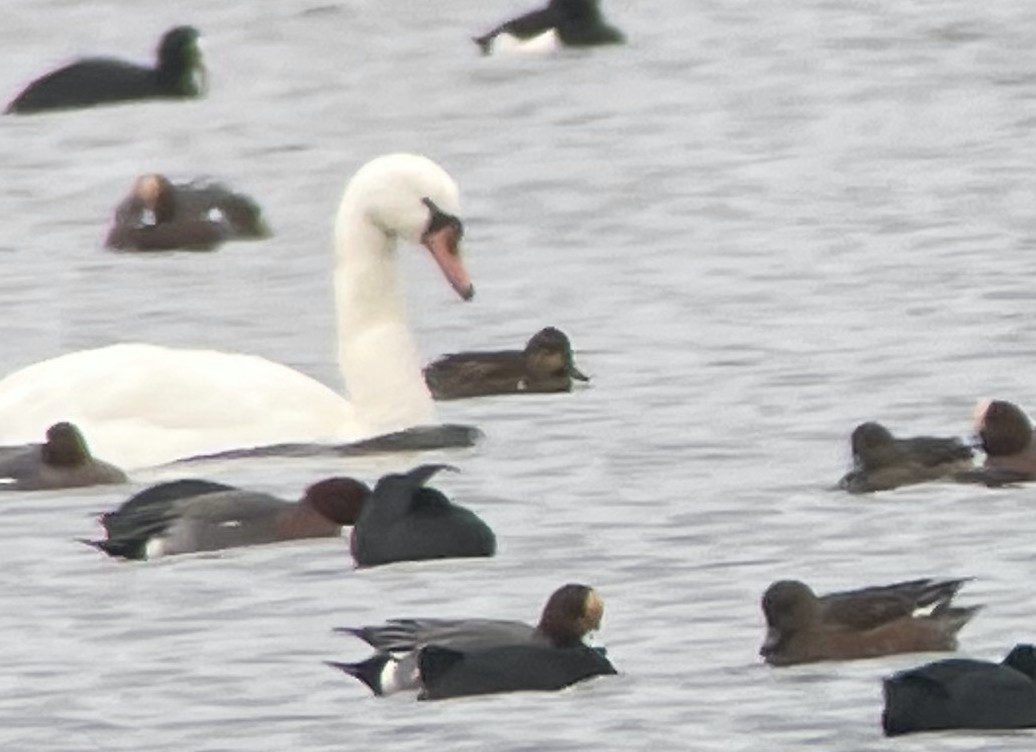 The Baikal Teal will prove to be a Staffordshire first if accepted as wild (Ian Stewart).
Having arrived at the south-east end of the mere we quickly got scanning and found that most of the wildfowl (including 500 or more of both Eurasian Teal and Eurasian Wigeon) were at the west end. So, we duly walked the additional extra few hundred metres to get a closer look.
We started scanning the wildfowl and after a few minutes I picked up what I immediately knew was an adult drake Baikal Teal. Patchbirding in the land-locked Midlands can be difficult and unrewarding at times and you typically set expectations low when trying to find unusual birds, so I couldn't quite believe what I was seeing. I turned the air blue and announced: "It's a ****'ing Baikal Teal!" After getting my dad and Pete on the bird and double-checking it was indeed a Baikal Teal, I put the news out.
After that I arranged to meet my friend Dave Blakeman who had come to year tick the Ferruginous Duck. We walked back to where I'd originally found the bird and I got him on it, while answering the various messages and phone calls that finding the teal was generating.
On my original message I'd advised to view only from the hide but knew this would prove very difficult, so we tried to arrange access to the south shore. Unfortunately, this wasn't granted. As far as I'm aware the four of us were the only ones to see the bird and despite searching the next day (and several times over the Christmas and New Year period) the bird couldn't be relocated. There had been a large influx of wigeon on the mere that day and it's likely the bird arrived with these.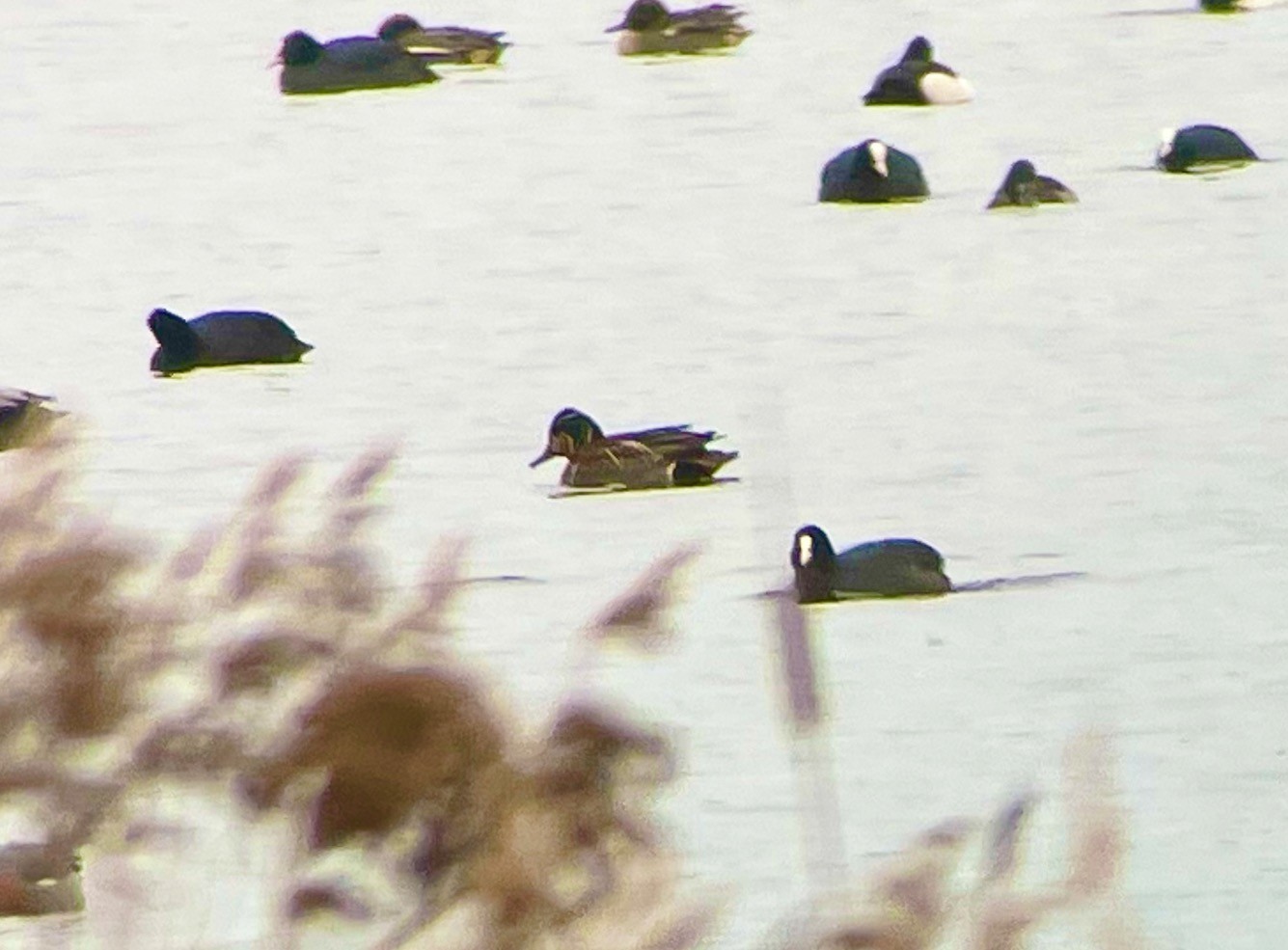 It's thought the Baikal Teal arrived with an influx of Eurasian Wigeon (Ian Stewart).
Eds: following Ian's find, a further two records of Baikal Teal have come to light: an adult male at Greylake RSPB, Somerset – which could well be the Staffs bird – and another male, seemingly a first-winter, at Hornsea Mere in East Yorkshire.