A European Roller was seen and photographed on a boat in the Bristol Channel between Milford and Lundy Island, Devon, on 30 June 2019.
The bird arrived on deck when the vessel was some 10 miles off Lundy and stayed with the bewildered crew for some time until the boat came within a few miles of the island.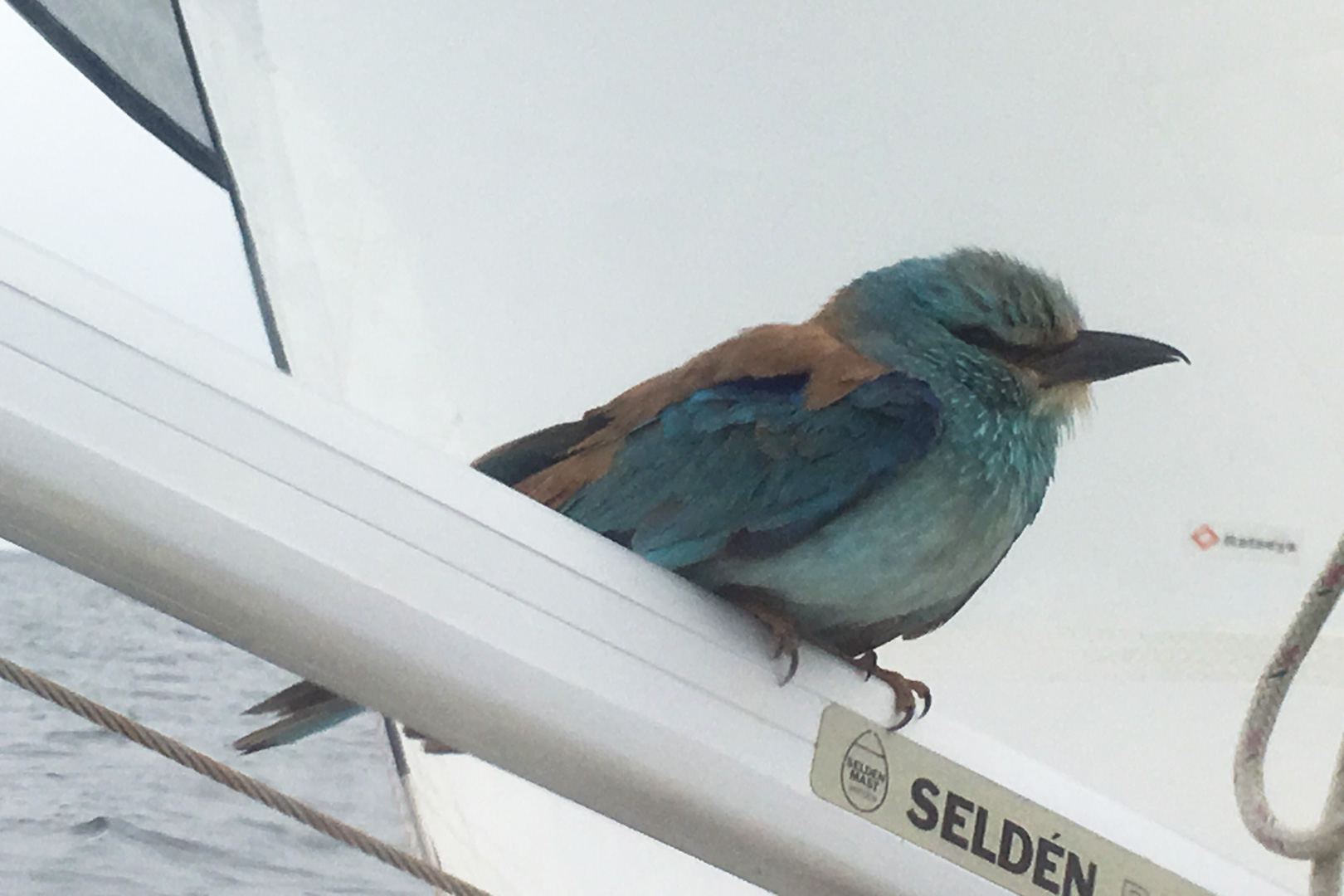 The European Roller perched on David Milledge's boat off the north Devon coastline (David Milledge).
Skipper David Milledge explained: "It stayed with us for about two hours, mainly perched on the crosstrees high on the mast. It took a few short flights but always returned to perch.
"It was about the size of a large thrush. When we looked in the book it was rather the colour of the bee-eater, but the tail was fan-shaped with no central tail feathers."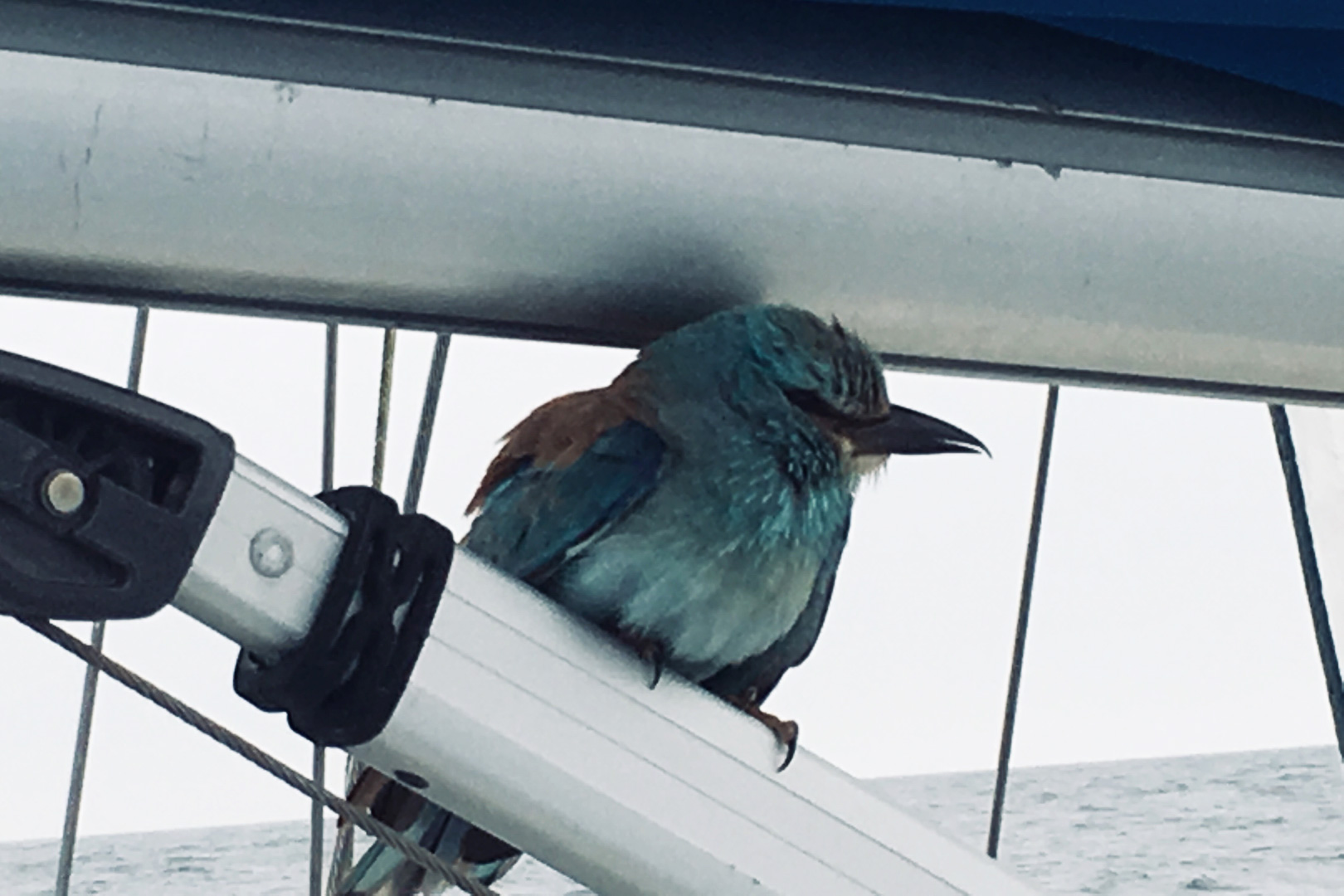 The bird stayed aboard for around two hours before flying off towards Lundy Island (David Milledge).
David sent the photos to Lundy Warden Dean Jones, who was able to confirm that the bird was indeed a European Roller, an identified which David had suspected, and then kindly passed the news onto BirdGuides. The bird is presumed to have flown towards Lundy, as it was seen leaving the boat not far from the island, but was not seen there and news only came to light on the evening of 4 July.
Find out more about Lundy Island at lundybirds.blogspot.com and www.landmarktrust.org.uk/lundyisland.