With the end of the 2010s just days away, it's time to reflect on what has been a phenomenal decade for rare bird occurrences across Britain and Ireland.
There have been multiple firsts, plus many seconds, thirds, fourths and fifths – but, for you, what truly stands out from the crowd? What would you say was the bird (or birds!) of the 2010s?
To find out what the birding fraternity makes of this question, we've decided to put it to the poll: we're thrilled to introduce our Rarity of the Decade competition, which will ultimately identify what our readers consider to be the iconic British or Irish rarity of the 10 years from 2010-2019.
To get the ball rolling, we've created a shortlist of 25 species from which to choose. Many of these are individual birds but, where relevant, multiple examples for a species have been included (i.e. each was as outstanding as each other!) and, in some instances, the entries relate to influxes of birds where picking one of the individuals involved was an impossibility. So, in many respects, this is a 'rarity event of the decade', rather than necessarily a single bird.
The list was compiled after much heated debate among the BirdGuides bird news team as to what should be included and what should miss out. Putting it together was far from a straightforward task and there are numerous strong candidates that we felt uneasy about leaving out. In recognition of the fact that this is very much a subjective poll, we have included a 26th option – a blank space in which you can nominate your own winner, if yours isn't shown in the list. So, if the recent Cornish Paddyfield Pipit was the absolute best bird you've seen during the past 10 years, the opportunity is there to lend it your vote ...
No doubt some of the birds on our shortlist are a bit hazy in the memories of some, and for that reason a short summary of each nominee follows. So sit back, get comfy, take a read and cast your vote over the festive period – voting will be open until the second week of January 2020, after which we'll announce the results.
Swinhoe's Storm Petrels: Fair Isle, 2013-17
We start on one of Britain's most famous yet remote islands where, over the course of four summers, two different male Swinhoe's Storm Petrels regularly returned to hold territory. Both were first seen in summer 2013, when one of the birds went on to perform so outrageously that it almost seemed like it was determined to trap itself during the routine storm petrel ringing sessions held on the island between July and September, sometimes been seen (and caught) on a nightly basis and being routinely twitched by birders from the mainland.
This barmy bird went on to return in summer 2014, but a blank year in 2015 suggested that the glut was over once more. However, remarkably, the first (less confiding) bird of 2013's two then returned for several days in August 2016, and also put in a single appearance in July 2017.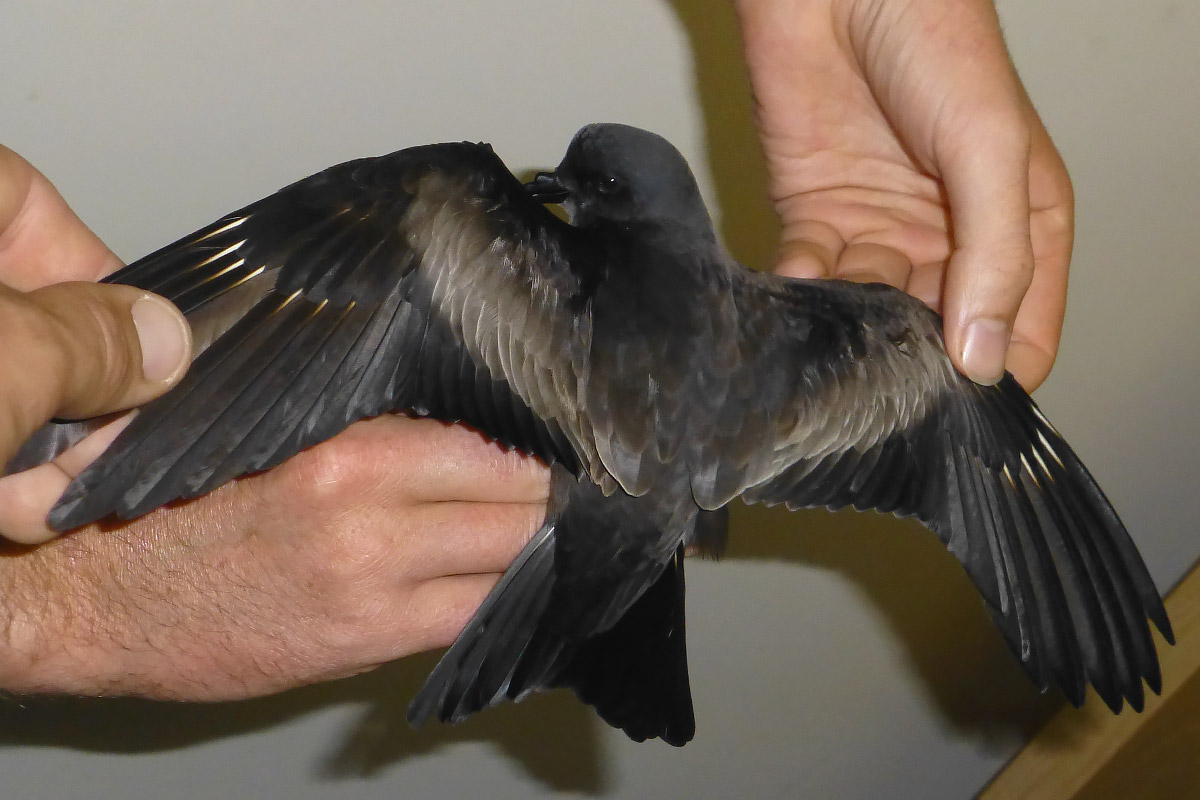 Swinhoe's Storm Petrel, Fair Isle, 27 July 2013 (Tommy Hyndman).
Ascension Frigatebird: Islay, July 2013
Breaking rarities while working on the bird news for BirdGuides can sometimes be as exhilirating as being in the field watching the birds themselves, and Josh Jones says he can still recall the crippling shock when he opened up an email from John Bowler on a quiet July morning in 2013 to find photos of a frigatebird circling the harbour at Bowmore, Islay.
Even more outrageous, though, was the series of images of the bird dopily sat on the harbour wall, which must rate among the most iconic rarity images taken anywhere in Britain at any point in history. Alas, this bird only lingered for an hour or two and was gone before news even broke. Strangely, it was not seen again despite extensive searching, making it undeniably one of the more gripping birds of the past 10 years.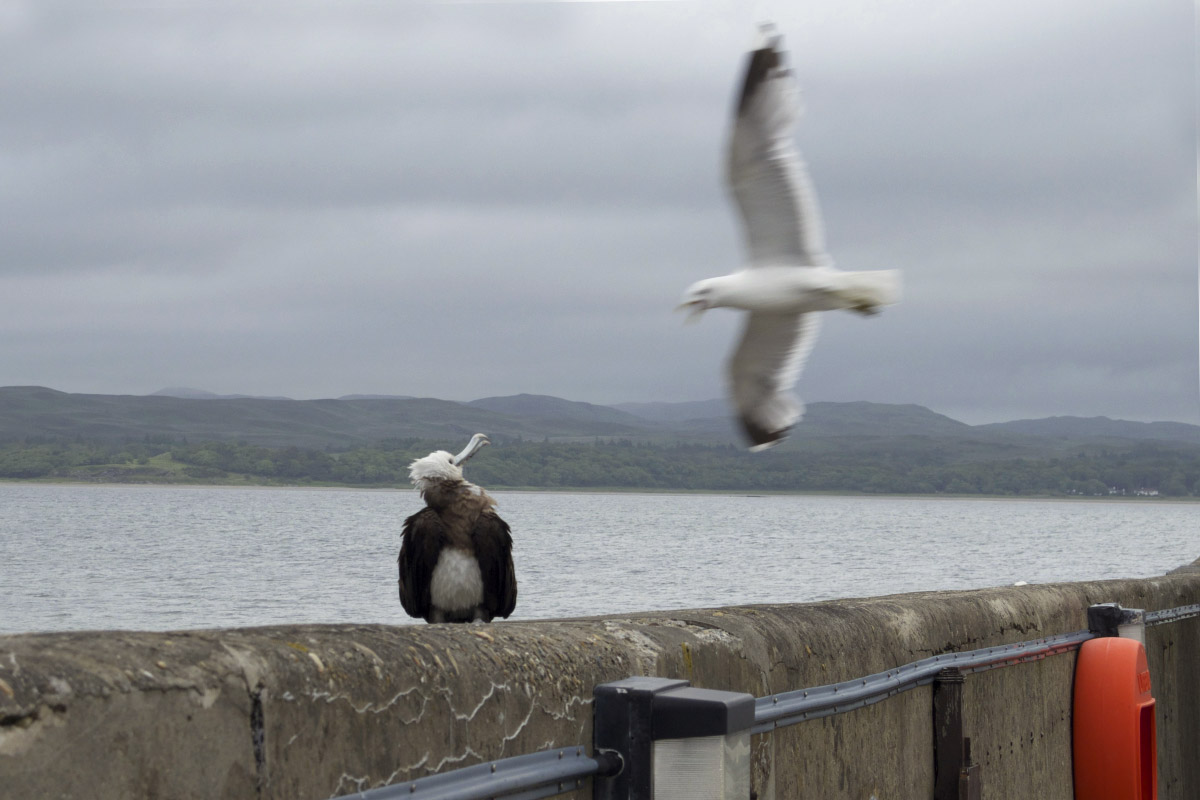 Ascension Frigatebird, Bowmore, Islay, 5 July 2013 (Dr Vernon Bonarjee).
Brown Booby: Co Kerry, August 2016; four British records, August-September 2019
After a tideline corpse of an adult Brown Booby had been found in Co Cork in January 2016, the first live bird for Ireland was sensationally photographed perched on a fishing boat off the Co Kerry coastline that August. Alas, the bird was never actually seen by birders.
But this isolated occurrence could not even hint at what was to happen three summers later, when no fewer than four different birds were seen and photographed in southern England. Following the first in Kent on 19 August (more here) a further three followed in Cornwall between 26 August and mid-September. Refresh yourselves of the finds by re-reading the accounts of the St Ives and Lizard birds here and here.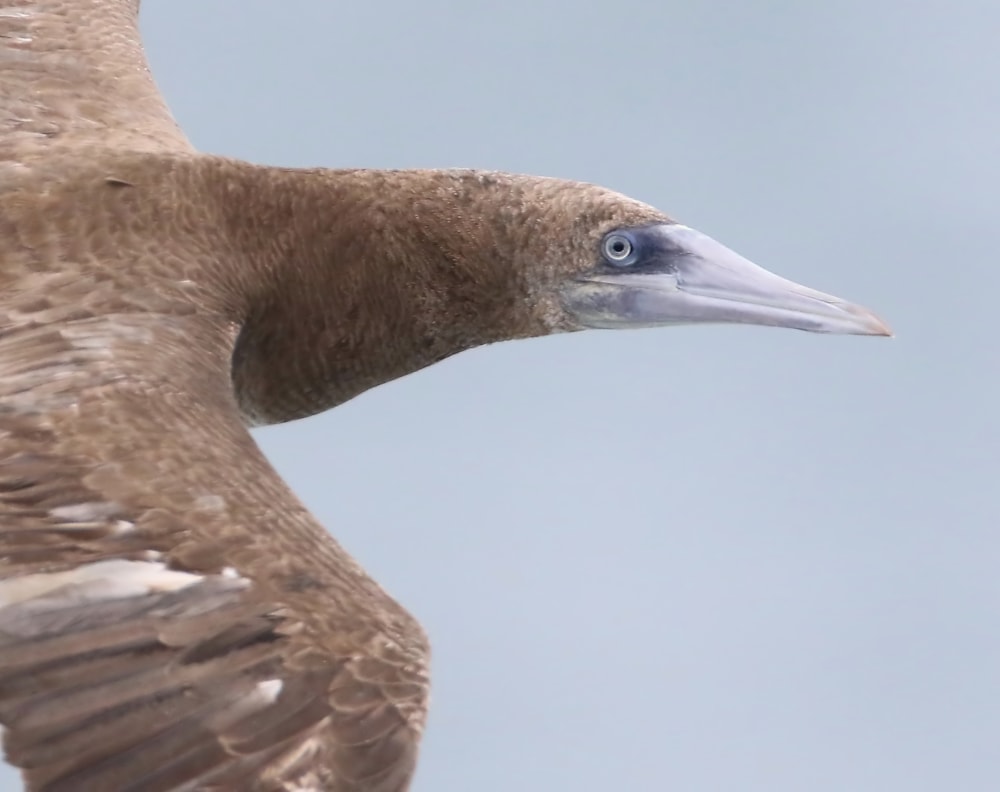 Brown Booby, Kynance Cove, Cornwall, 6 September 2019 (Lee Fuller).
Dalmatian Pelican: Cornwall and Devon, 2016
Most assumed the now famous Dalmatian Pelican to be an escape when it first appeared flying over Gwithian on 7 May 2016, although excitement quickly grew when it transpired to be a bird seen widely on the Continent as far east as Poland earlier in the spring (more here).
Fortunately, after a nervy first few days of it touring the entire west of the county, it soon settled down and spent extended periods frequenting sites such as Drift Reservoir and Restronguent Creek, and was also observed for several days in north Devon in early October. It was added to Category A of the BOU's British list in September 2018.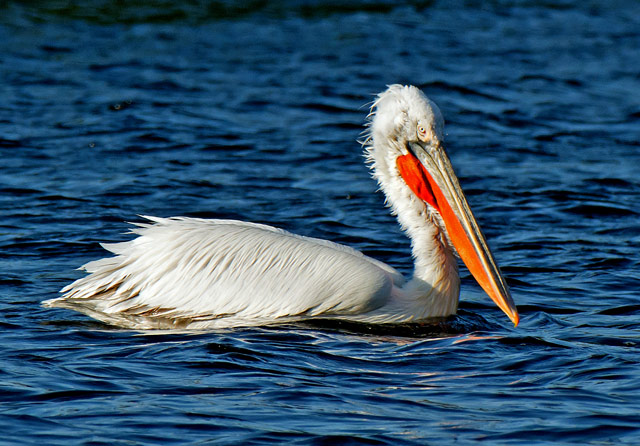 Dalmatian Pelican, Drift Reservoir, Cornwall, 24 May 2016 (Alex McKechnie).
Least Bittern: Co Kerry, October 2019
It may have died shortly after discovery, but that doesn't detract from the Least Bittern at Farranfore, Co Kerry, being recognised as one of the more extraordinary of vagrants to have reached Ireland over the years. Found on 7 October 2019, it was a headline act of a particularly memorable period for North American vagrants across Britain, Ireland and other nearby European nations. One suspects it might be a while before another appears. More about this amazing discovery can be read here.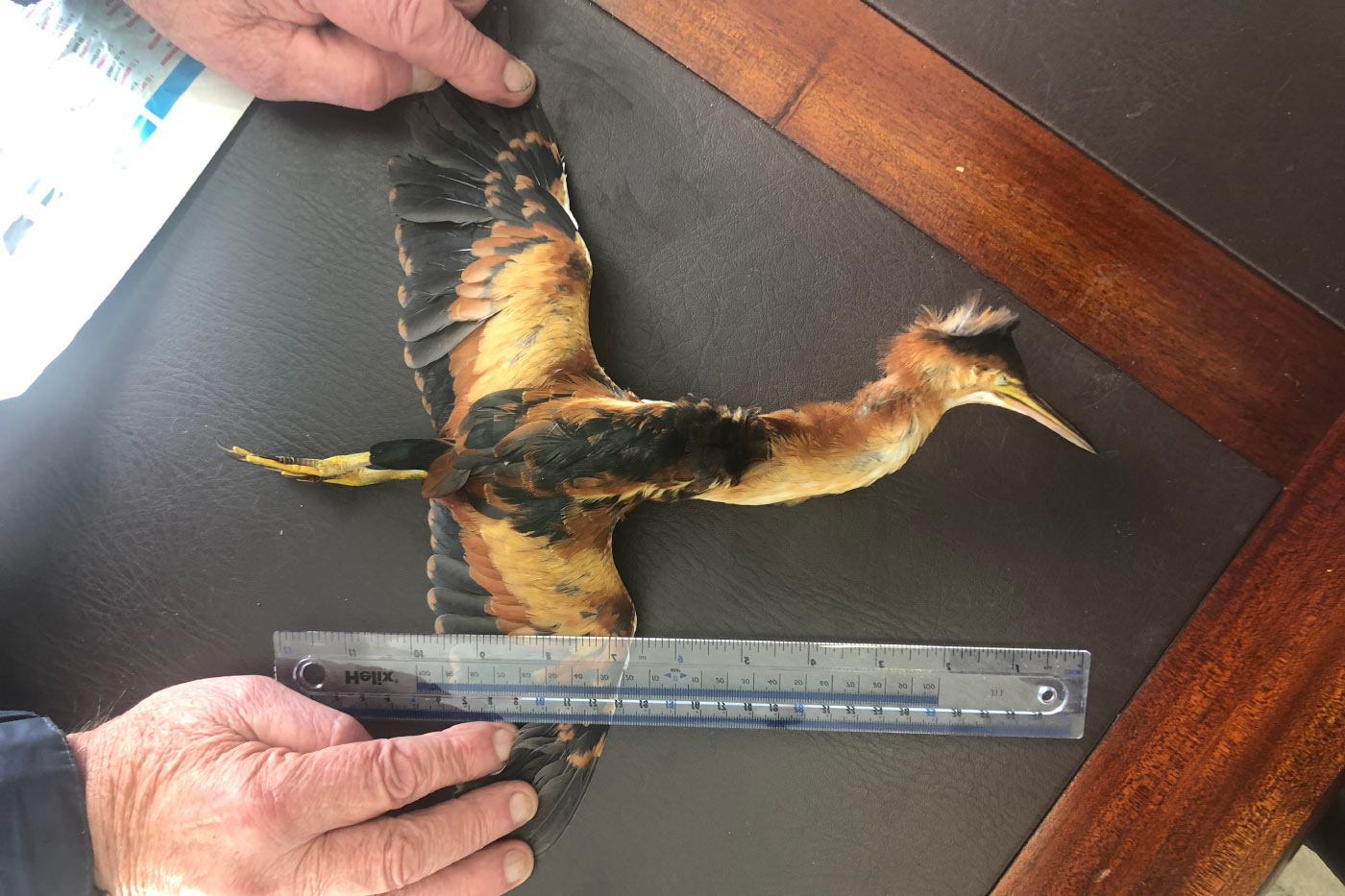 Least Bittern, Farranfore, Co Kerry, 8 October 2019 (Anthony O'Connor).
Western Swamphen: Suffolk & Lincolnshire, 2016
Widely written off when it first appeared at the end of July, Minsmere's Western Swamphen eventually won over the sceptics and was the subject of a huge twitch over the following months – at the RSPB's flagship Suffolk reserve until 5 August and subsequently at Alkborough Flats, Lincs, from 30 August into 2017.
Its arrival coincided with a large northward influx from its core breeding range in Iberia and southern France, which was summarised in this article. You can also read Frank Clark's finder's account here.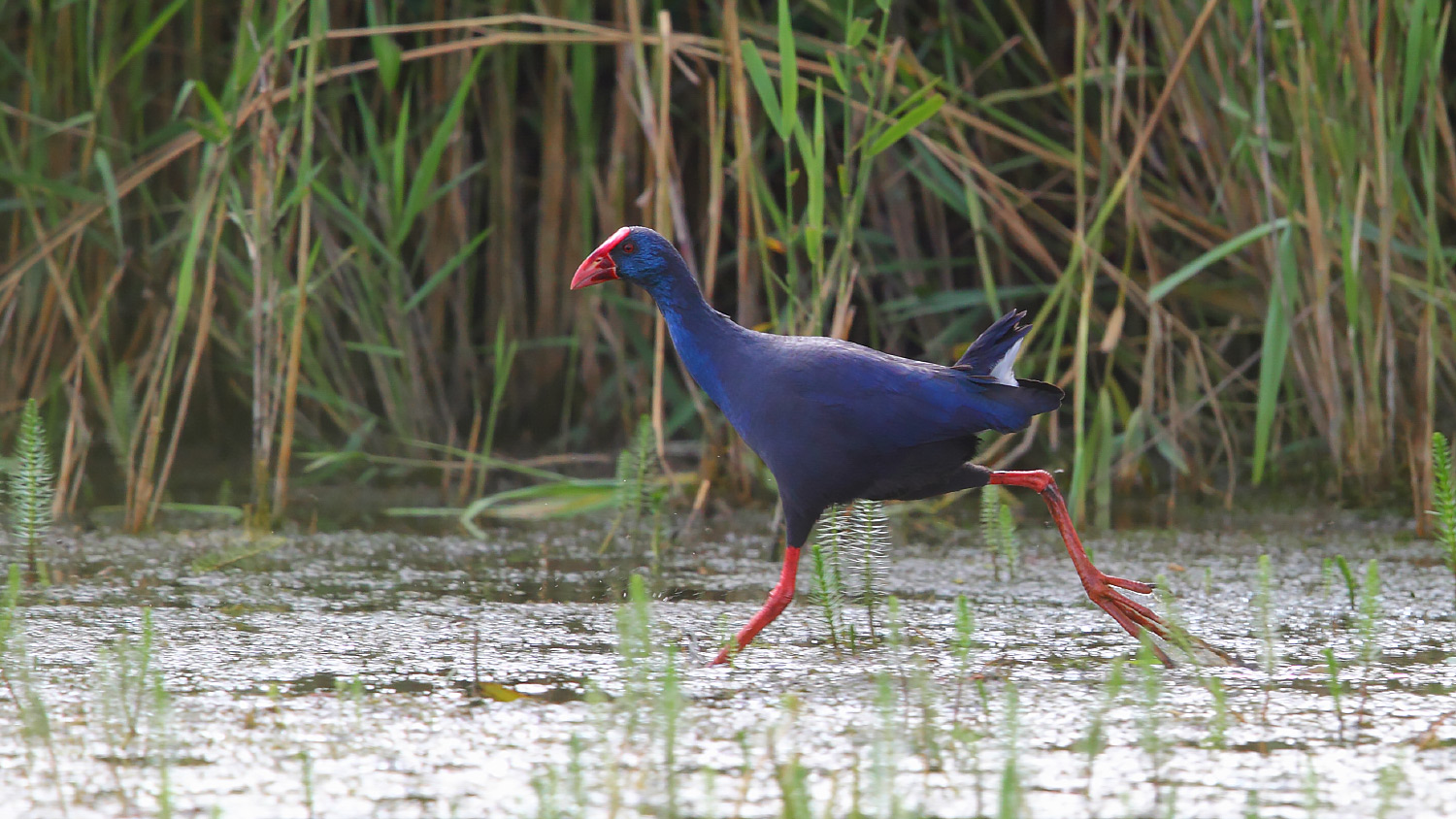 Western Swamphen, Minsmere RSPB, Suffolk, 31 July 2016 (Kit Day).
Lammergeier: May 2016
Spring 2016 was certainly a period of big arrivals – both literally and metaphorically. Evidently crossing the Channel during the same period of hot and settled weather in early May as the Dalmatian Pelican, news of an immature Lammergeier left birders stunned.
First reported a stone's throw from the M4 bridge at Sudbrook, Gwent, on 12 May, the vulture was later seen in Devon at Brent Moor on 16th and Cookworthy Moor Plantation on 20th before being photographed over Breney Common, Cornwall, on 23rd. There were several other reports of the bird from southern England during this period, and it later transpired that the Gwent sighting was pre-dated by an observation of the same bird, with photos, from Kent. It had also previously been noted near the village of Pollinhkove, Belgium, on 9 May.
Though precious few birders actually saw the bird, and it ultimately failed to make the grade for admission to Category A (more here), it's included for the buzz it caused. And, let's be realistic, it's as good a candidate as we may ever get, lacking the obviously bleached flight feathers that direct reintroductions have (i.e. it must have been wild born ...).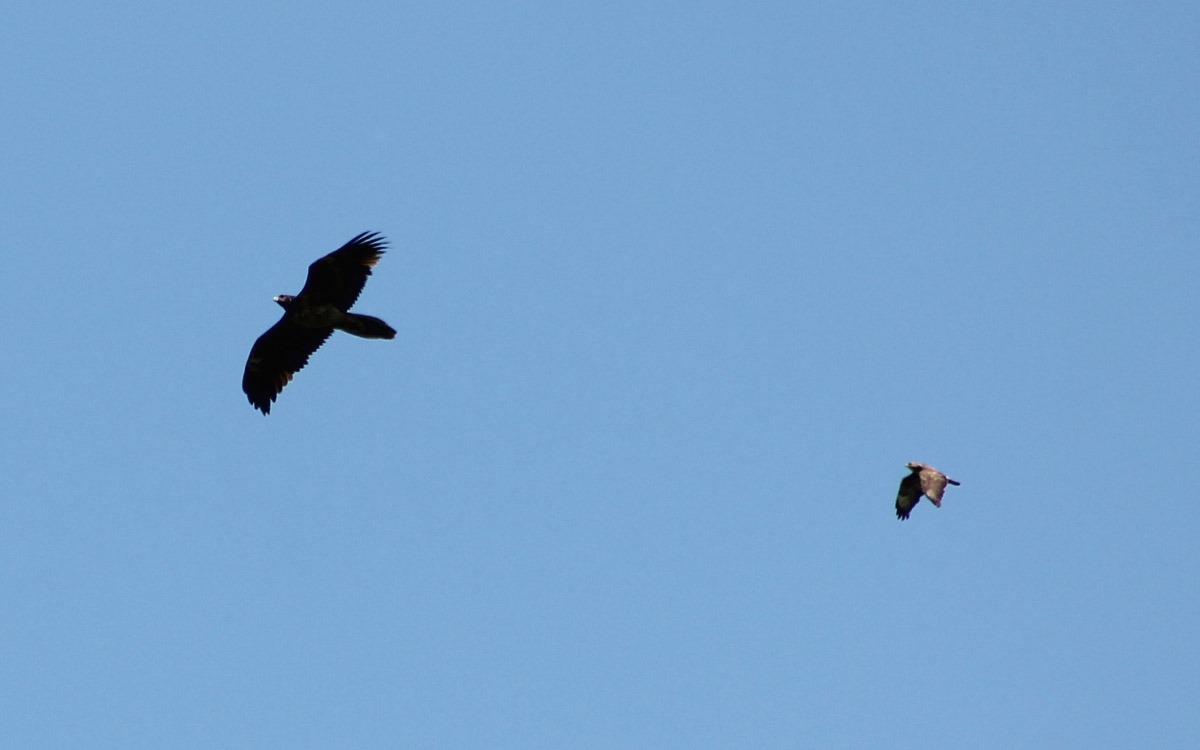 Immature Lammergeier (left) with Common Buzzard, Breney Common, Cornwall, 23 May 2016 (Rowena Castillo Nicholls).
Short-toed Snake Eagle: May-July 2014
A star bird of the spring and early summer period of 2014, this well-seen bird was the perfect follow-up to the Scilly bird of 1999 – a long-staying vagrant on the mainland, touring several counties and giving people much pleasure over a period of several weeks, even if it could go missing at times. It was last seen near Santon Downham, Norfolk, in mid-July.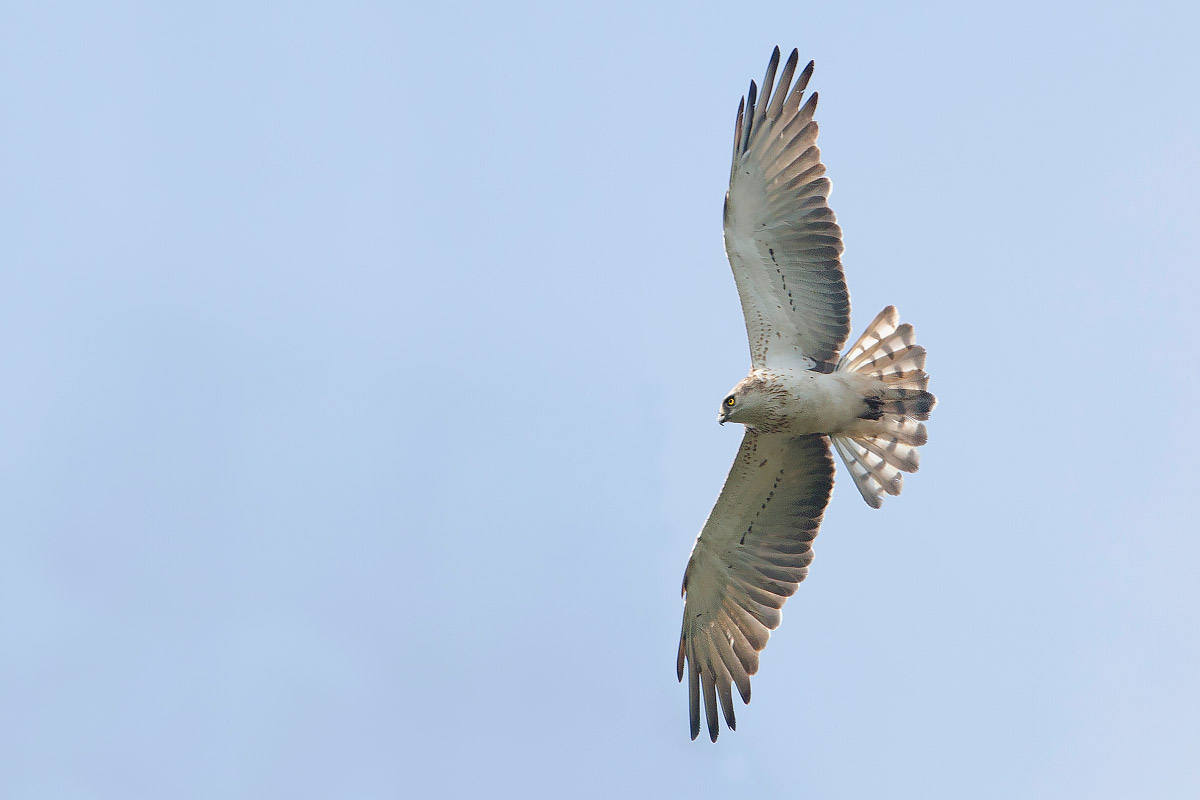 Short-toed Snake Eagle, Morden Bog, Dorset, June 2014 (Kevin Durose).
Cream-coloured Courser: Herefordshire, May 2012
When it comes to major rarities, there is often an outstanding example among the handful of records of each which makes you think "yes, that was the one to have seen". While the long-staying Scilly bird of 2004 was an extremely popular bird, it's hard to look beyond the adult Cream-coloured Courser at Bradnor Hill for four days from 20 May 2012 as the exceptional occurrence of its kind.
Favouring a golf course atop an otherwise unsuspecting hill in land-locked Herefordshire, a county hardly renowned for its track record of producing mega vagrants, the circumstances alone make this an eye-opening record. Add to the fact that it was a pristine adult and performed extremely well to the assembled crowds, then this is comfortably one of the best birds of the past 10 years.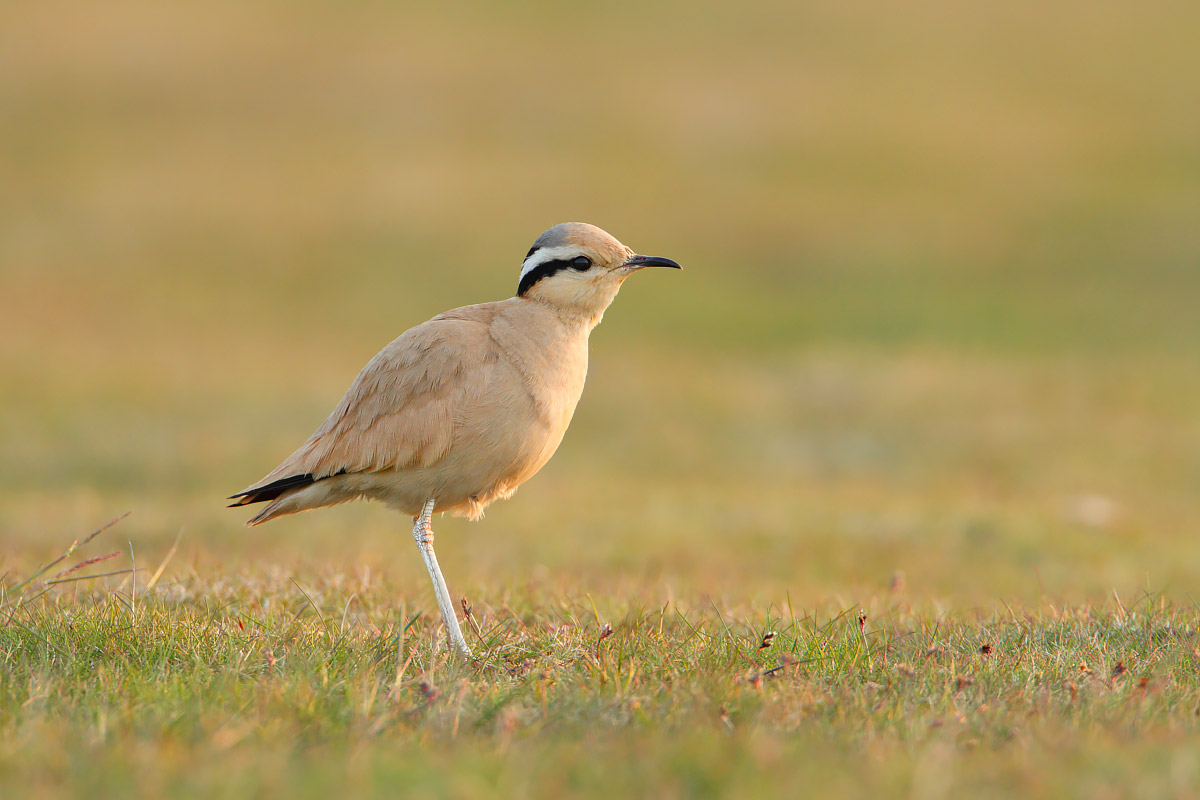 Cream-colored Courser, Bradnor Hill, Herefordshire, 21 May 2012 (Rich Andrews).
Slaty-backed Gull: London, 2011; Ireland, 2014, 2015
Hot news on Thursday 13 January 2011 of a likely adult Slaty-backed Gull seen and photographed by Birdwatch founder Dominic Mitchell at Rainham landfill put the twitching masses on standby. With a series of photos taken the following day clinching the identification, all was set for the Saturday. Unfortunately, the crowds were left disappointed as the bird failed to show. Over the next few weeks however, it was seen at various Essex tips and at Hanningfield Reservoir, before finally becoming slightly more reliable at Rainham and allowing many to add this Pacific gull to their lists.
Two Irish records followed: in Galway City on 8 February 2014 (more here) and at Killybegs, Co Donegal, on 17-18 January 2015 (more here), although neither really stuck around long enough to be appreciated by all.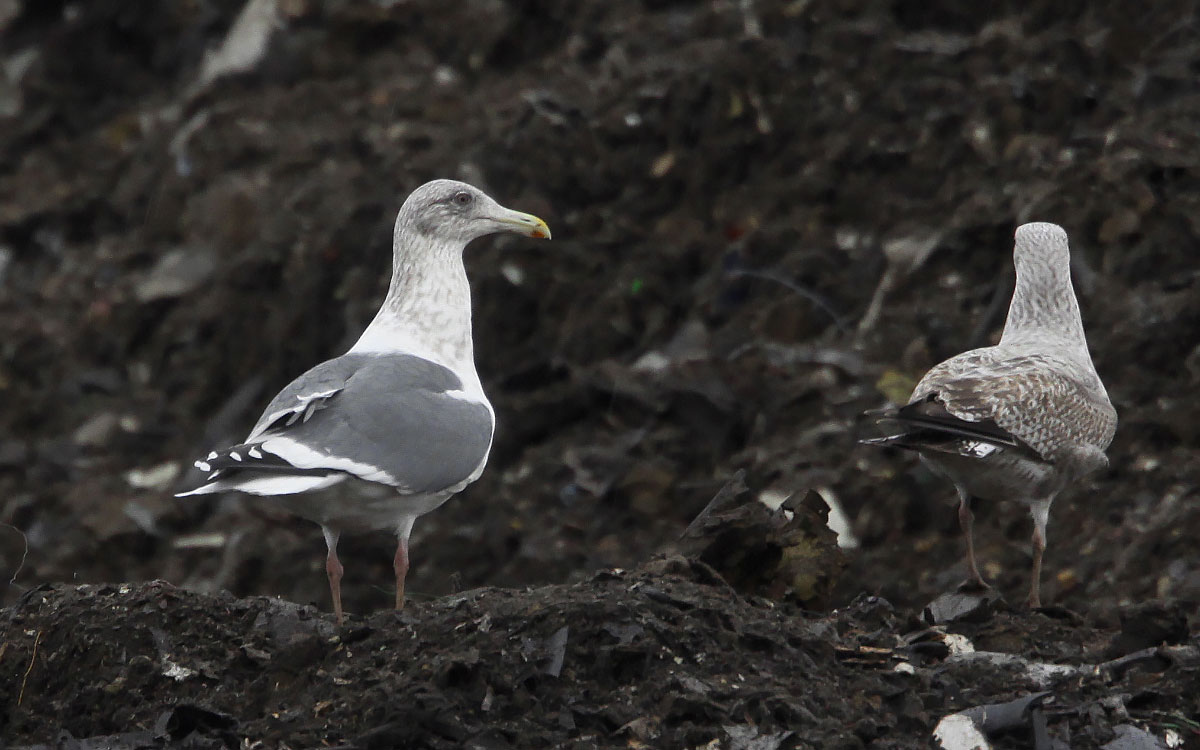 Slaty-backed Gull, Rainham Landfill Site, London, 14 January 2011 (Dominic Mitchell).
Tengmalm's Owl: Shetland, 2019
Superlatives are often banded about all too freely when birders talk about rare birds, but it's fair to say that Shetland's Tengmalm's Owl of February-April 2019 deserves all the plaudits it receives. First found by residents Jackie and Erik Moar in mid-February, the bird remained in the Tresta area until 13 April. It then put in a one-day appearance on Unst on 14th – another amazing relocation on Shetland – before presumably continuing back to Scandinavia.
There may have been another (or the same?) perched precariously on a toilet on Copinsay, Orkney, the previous autumn, but it was this widely twitched bird which constitutes the nomination in this vote, for it was the first ever to be truly twitchable (the less said about the bird suppressed at Spurn in 1983, the better) in Britain and will no doubt be voted many birders' bird of 2019 – so why not of the decade, too?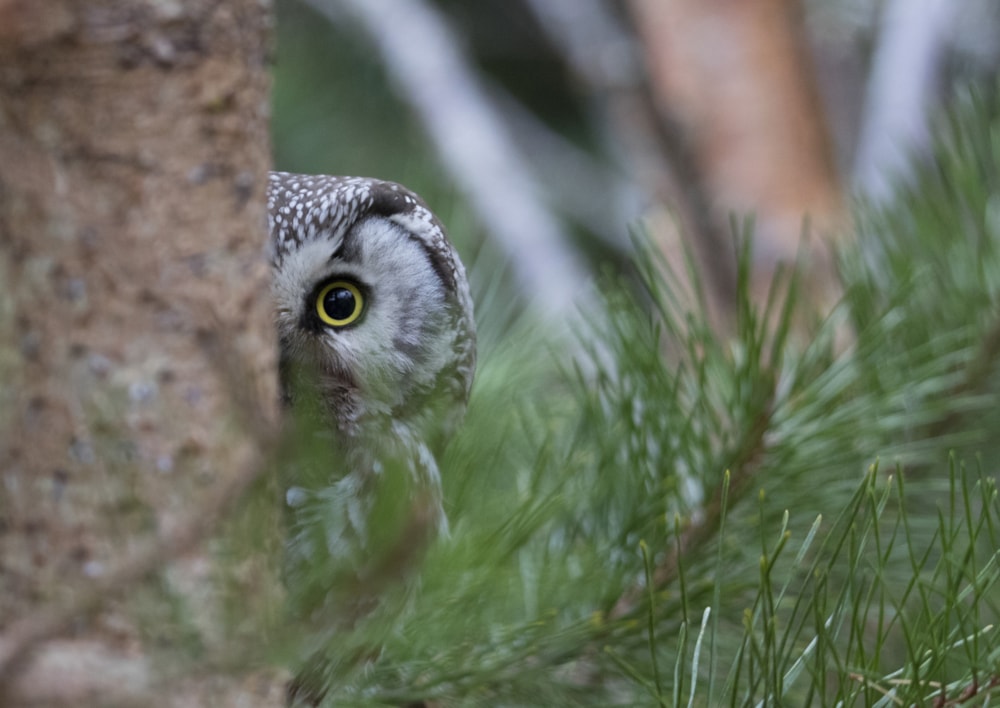 Tengmalm's Owl, Tresta, Mainland, Shetland, 12 April 2019 (George Gay).
Common Nighthawk: Co Antrim, October 2019
Although far from the rarest listing here, there's no doubt that the Common Nighthawk at Galgorm, Co Antrim, in October 2019 was one of the more enjoyable vagrants of the decade. All too often, this species is sadly found dead or dying, or seen fleetingly. So, for one to be found alive and well in such an unsuspecting stretch of inland river valley was truly exceptional, and it was enhanced by the fact it went on to linger for several days, showing at point-blank range as it roosted at ground level in the day and then performing amazingly over the nearby river at dusk.
Extraordinarily, this very bird was then relocated at Bushy Park, London, on 19 October (more here), although proved only a brief affair in the British capital.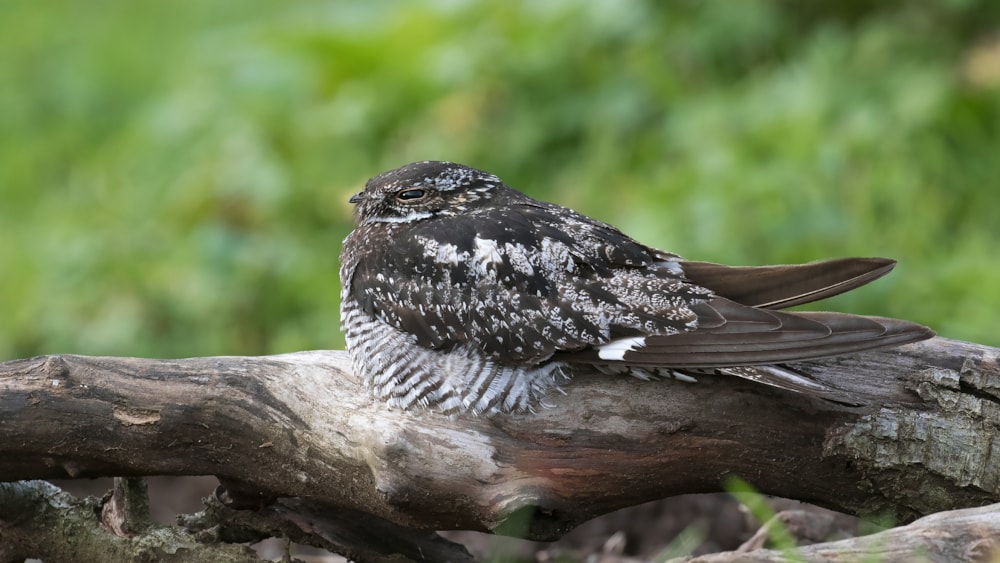 Common Nighthawk, Galgorm, Antrim (Josh Jones).
White-rumped Swift: Hornsea Mere, October 2018
It doesn't get much better than a national first, and this new addition to the British list was found at Hornsea Mere in October 2018, where it hawked low over lakeside vegetation, often to within metres of the small crowd of initial observers. Initially reported as a likely Pacific Swift, the weather conditions at the time – warm temperatures and strong southerly winds – arguably suggested that the similar (but very rare in Europe) White-rumped Swift was a more likely bet than its East Asian congener.
And so it proved – identification was quickly resolved and the twitch ensued. Several tens of birders were able to connect before the final sighting a short while after 6.15 pm, by which point it was already getting dark. Despite the late show on Sunday, though, there was no sign in poor weather conditions the following morning, much to the disappointment of the couple of hundred birders on site. Read the full account of the find here.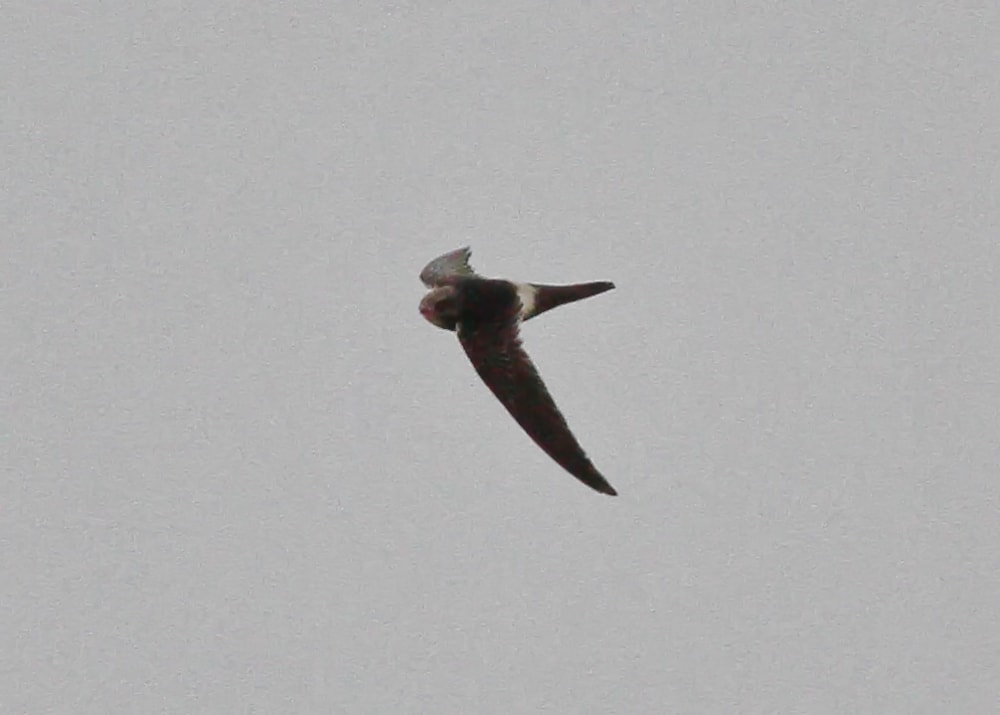 White-rumped Swift, Hornsea Mere, East Yorkshire (Richard Willison).
White-throated Needletail: Isle of Harris, June 2013
Though there were two in the Outer Hebrides this decade, there's no denying that the twitch for the Harris White-throated Needletail of June 2013 stands out. Though having been found on 24th, it was not until late on 25th that the identification was realised, setting the wheels in motion for one of the crazier days in British birding this decade.
A fuller summary of the day can be read here, but it had it all – excitement, tension, drama and, ultimately, sadness, as the needletail met its demise at the foot of a wind turbine. This cost some twitchers, who'd booked on various ferries and flights for the following day, considerable time, effort and money ...
It came in an amazing period for rare birds in Britain, with Pacific Swift, Bridled Tern and Ascension Frigatebird making for a hectic start to summer 2013.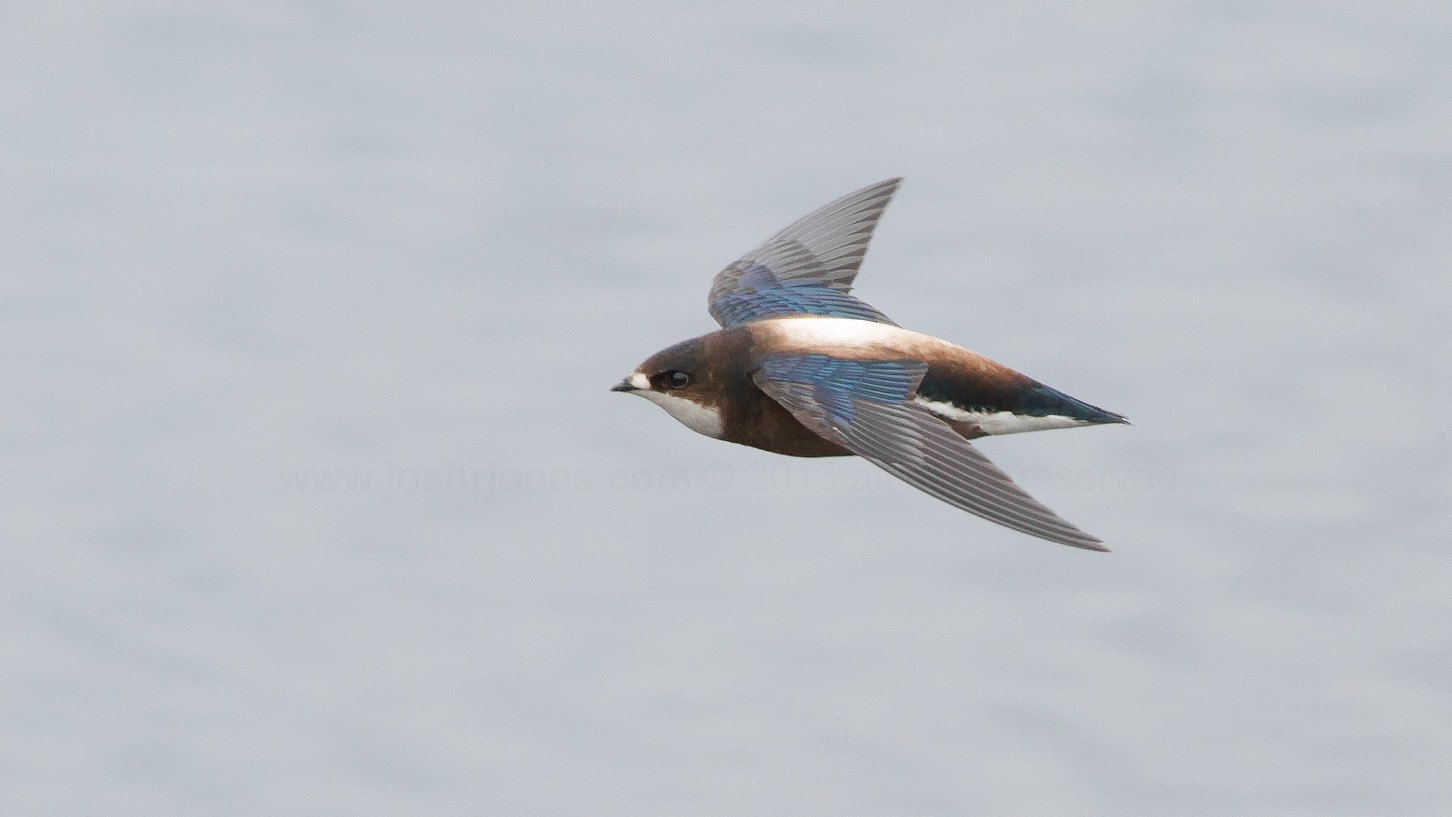 White-throated Needletail, Tarbert, Harris, Outer Hebrides, 26 June 2013 (Josh Jones).
Black-billed Cuckoo: North Uist, May 2016
There may have been double figures of Black-billed Cuckoo in Britain over the years, but – thinking back to what we said about the Cream-coloured Courser – there's no doubt that this decade produced the most outstanding individual of its species ever to have made it to our shores.
With long-term population declines noted across its native North America, it was long feared a species that might never turn up again here, at least in a twitchable sense – although a record in Brittany, France, in November 2013 gave birders hope, with these further strengthened by a brief bird on North Ronaldsay in late October 2014. Then, in late May 2016, the bomb dropped – an adult was found on North Uist on 22nd (read the finder's account here). Not only was it an unprecedented spring record, but it went on to linger for 10 days and was seen by hundreds throughout its stay. A true exception to the norm (incidentally, a subsequent one-day bird on Shetland in September 2017 ensured procedings have reverted back to normal).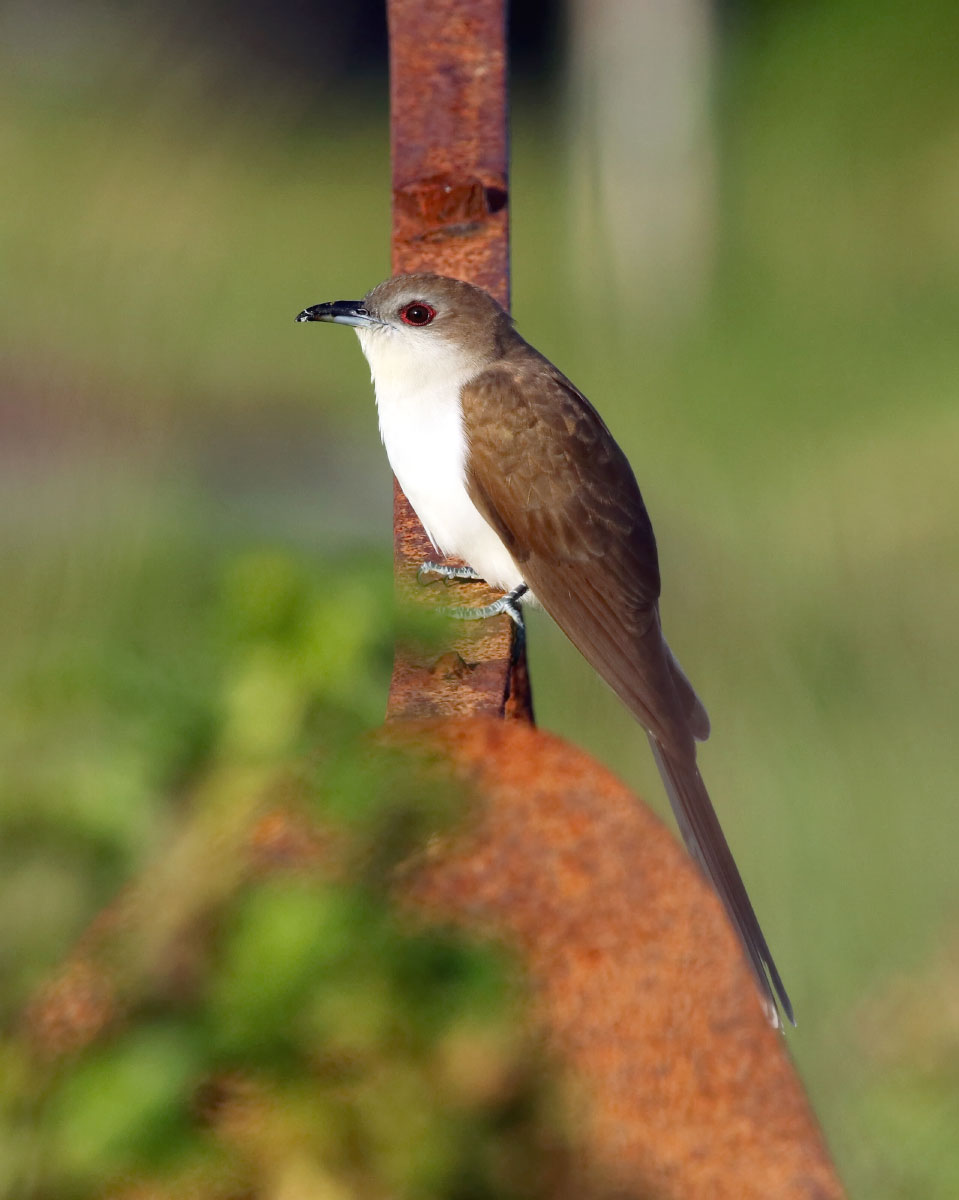 Black-billed Cuckoo, North Uist, May 2016 (Dean Eades).
Eurasian Crag Martin: Flamborough Head, April 2014; Chesterfield, November 2015
Aside a bird for a few hours in Leicestershire and then Yorkshire in April 1999, British birders had been afforded no opportunities to see this familiar Mediterranean species. Then, in the space of 18 months, two obliged: a spring bird lingering overnight on the East Yorkshire coast, which generated a huge twitch, and subsequently a long stayer around the streets of Chesterfield town centre in the dreary late autumn weather of 2015. Both were hugely popular, and it may be some time before such golden opportunities to see this hirundine come about again.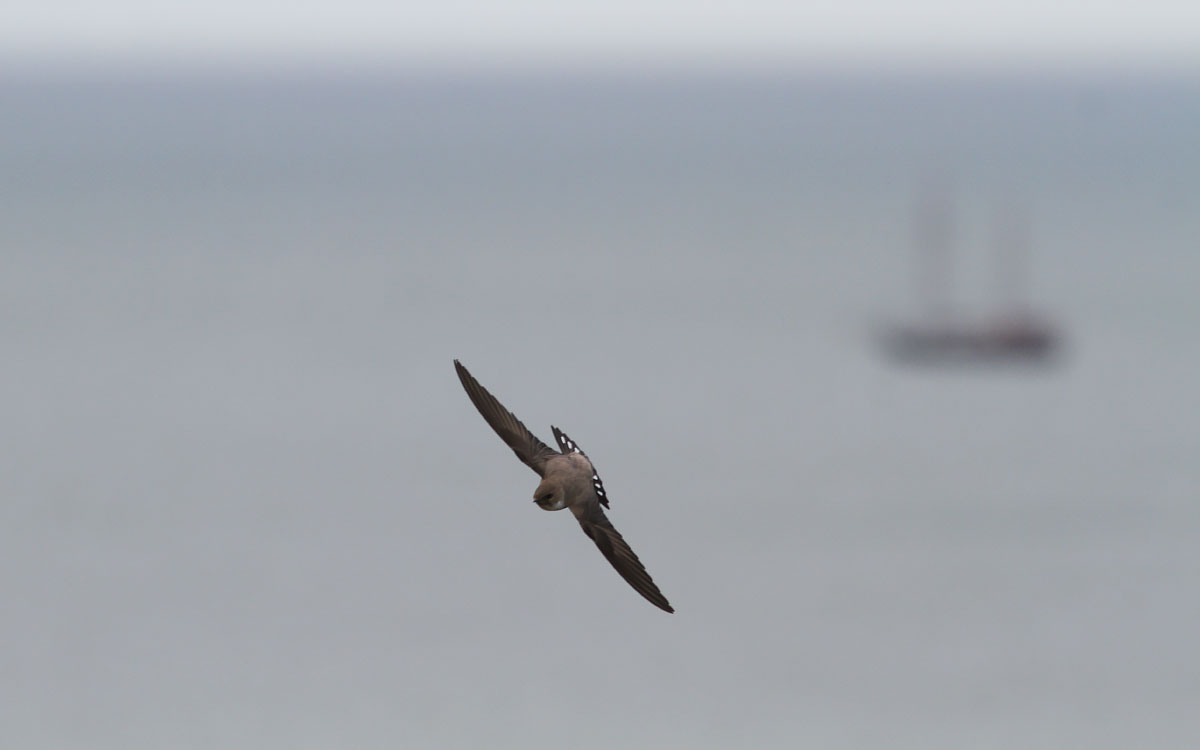 Eurasian Crag Martin, Flamborough Head, 12 April 2014 (Mark Coates).
Siberian Accentor: 2016 influx
To say that the Siberian Accentor influx of autumn 2016 will go down as one of the most phenomenal rarity events of all time is not hyperbole. Following the discovery of this long-desired British first at Scousburgh, Shetland, on 9 October, few expected the astonishing arrival of a second bird at Easington, East Yorkshire, on 13th, let alone another at Saltburn, Cleveland, on 15th.
It was becoming clear that a momentous period in European birding history was under way, and during the first 15 days of October some 45 Siberian Accentors made landfall across northern Europe. Co Durham claimed a further bird at Hendon's South Dock from 16-18th and on that individual's last day Northumberland became the fifth county to attract one – on Holy Island until 10th. Fair Isle was not to be left out, with one on 20th and a different individual there two days later. That same day, Shetland as a whole notched up its fourth record on Fetlar, while Orkney bagged its first at Sandside Bay from 24-28th. They came thick and fast, with a second bird for Holy Island on 25th, yet another Shetland record on Fetlar on 26th, and Northumberland's third at Newbiggin-by-the-Sea on 29th.
As October concluded, a full 182 had turned up in northern Europe over the course of the month. Early November saw more in Finland, Sweden, Norway, Denmark, Latvia, Germany, Poland and Estonia. One last British bird was at Avoch, Highland, from 6-9th. Will it ever be repeated?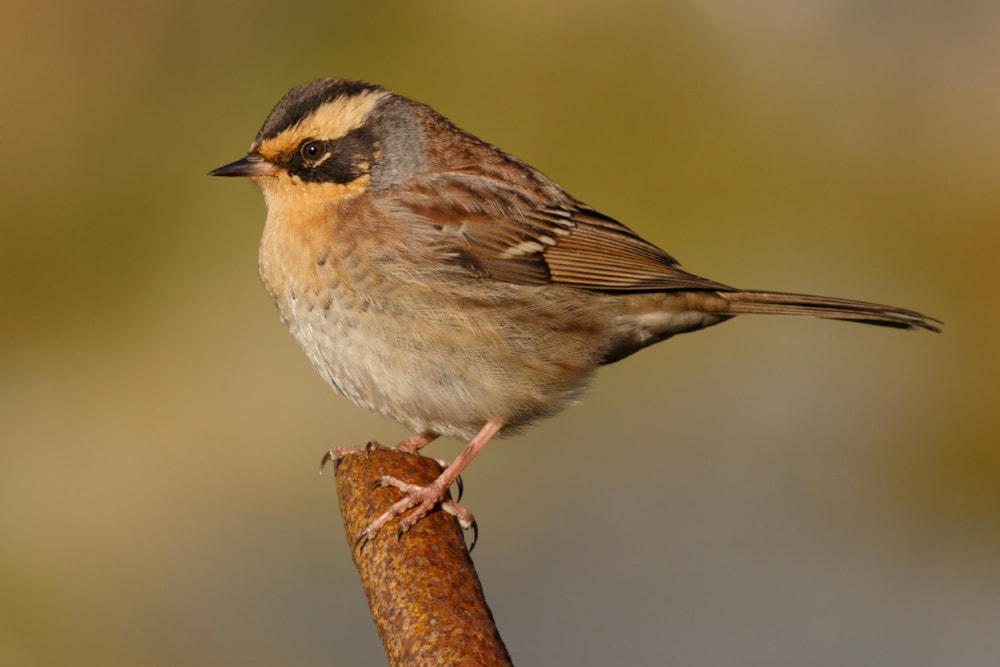 Siberian Accentor, Scousburgh, Mainland, Shetland (Josh Jones).
White-throated Robin: Hartlepool, June 2011
White-throated Robin is a bird that really gets the pulse racing. There having never previously been a twitchable individual in Britain, the early morning news that a female had been trapped and released at Hartlepool Headland on 6 June 2011 sent the birding masses into a frenzy. Unfortunately, after release by the bowling green, the bird had moved into the adjacent Doctor's Garden, which is surrounded on all sides by buildings and a three-metre wall.
Undaunted, birders arriving on site were able to view the bird by borrowing and renting ladders, standing on strategically parked vans and taking turns to look down from the fire escape of a neighbouring block of flats. It performed well for the next few days and has surely carved a place in birding legend.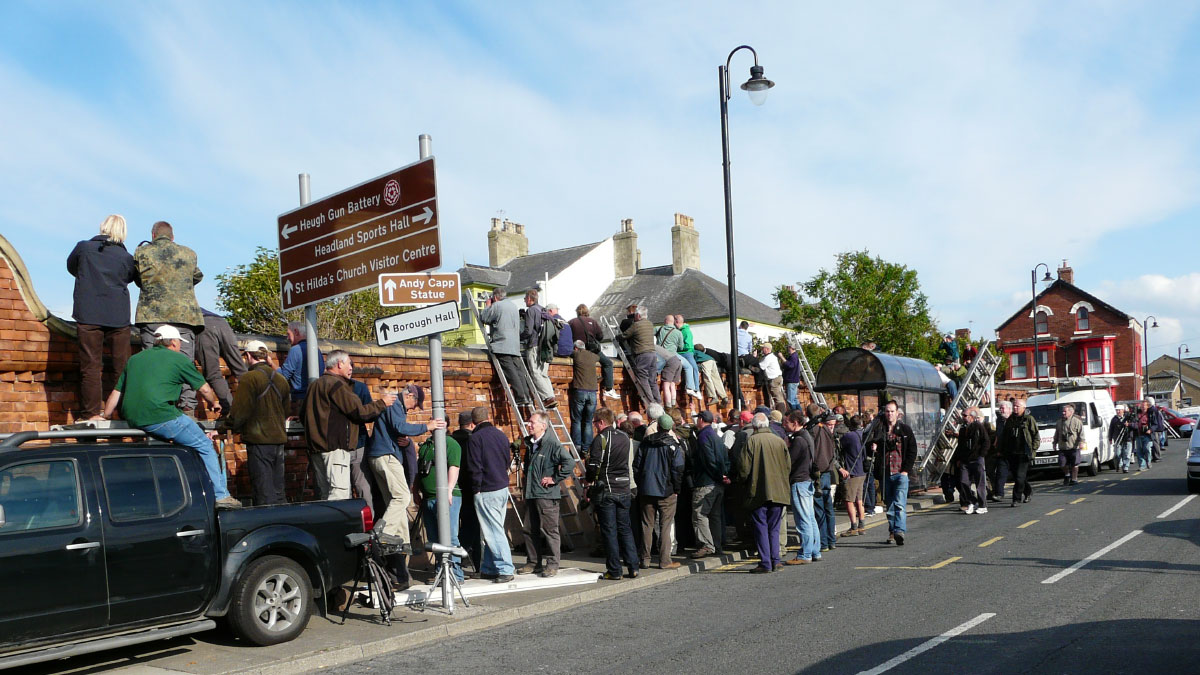 Birders climb up stepladders to peer into the Doctor's Garden at Hartlepool Headland, June 2011 (Keith Vinicombe).
Siberian Blue Robin: North Ronaldsay, October 2017
This was not just one of the most desired megas on the British list – it was an adult male. A pristine Siberian Blue Robin, one of the rarest Far Eastern vagrants to reach our shores, sparked delirium among the birding fraternity when the first photos of the subject appeared, held up in front of an instantly identifiable North Ronaldsay wall (read a full account of the bird here).
The three previous British records (one of which was also on North Ronaldsay on 2 October 2001) were all brown first-winters. Each of those, in their relatively drab cloaks of immaturity, had caused enough hysteria when news broke, but this blue-and-white beauty took the state of panic to another level. Unfortunately, as with the previous three (and a fourth record from the Channel Islands), this male proved a one-day wonder and had long since disappeared by the morning of 9th. Cue disappointment (and some relief) among twitchers on standby, for this elusive Larvivora had once again out-foxed the vast majority of the British birding scene.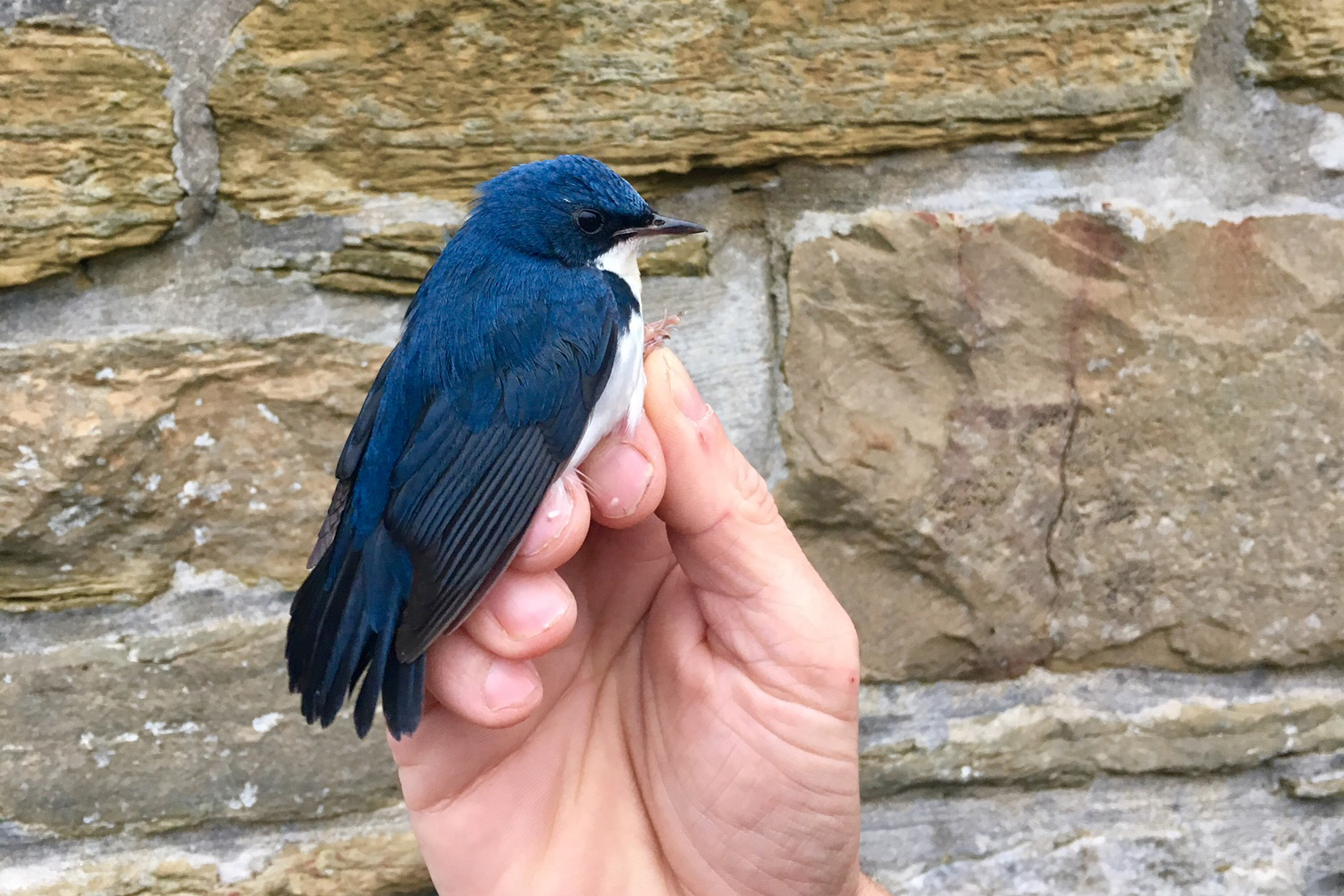 Siberian Blue Robin, North Ronaldsay, Orkney, 8 October 2017 (Lewis Hooper).
Eastern Kingbird: Co Galway, 2012, 2013; South Uist, 2016
Never previously seen in the Western Palearctic, three Eastern Kingbirds were seen in a five-year period from 2012-16 – two of which were in Ireland, or more specifically Co Galway (Inishmore on 5 October 2012 and Inishbofin on 24 September 2013), with a third on Barra then South Uist in September-October 2016.
These dashing North American tyrants are great to watch and notorious for disappearing at any point during the day – which added to the general mayhem of trying to twitch any of them. For many, the Barra bird was a case of third time lucky, after two frustrating dips in Ireland.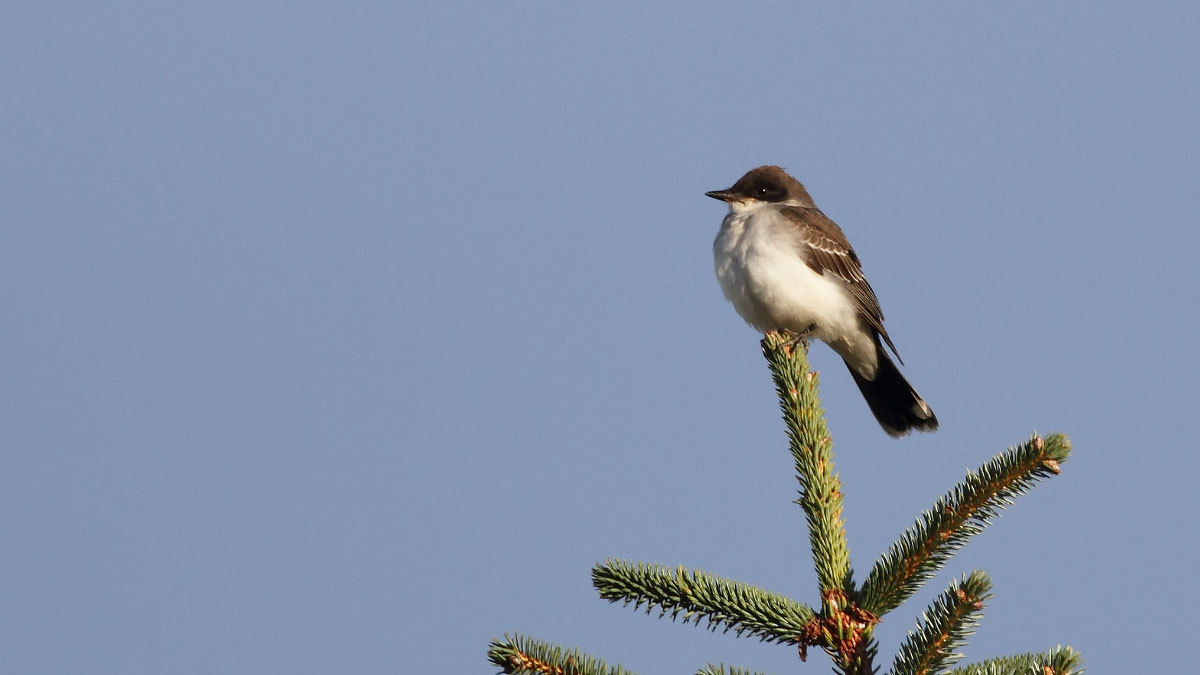 Eastern Kingbird, Inishmore, Co Galway, 5 October 2012 (Dermot Breen).
Acadian Flycatcher: Dungeness, September 2015
On a gloomy September day in 2015, Martin Casemore was in the right place at the right time to make one of the most unforeseen discoveries of recent years. An Empidonax flycatcher must have been the last thing he expected to see arriving on the beach at his local patch of Dungeness, Kent. The bird was seemingly exhausted and went on to show well for the following hour before disappearing during a rain shower late morning.
It was relocated in the early afternoon in the garden of South View Cottage, where it showed on and off until the evening. Photos showed a bird with a robust bill, very green upperparts and yellowish underparts, which led to rapid feedback from birders in the US that this 'Empid' was unlikely to be another 'Alder-type', and in fact something new for Britain. There was no further sign of the bird the next morning following a clear night. However, enough photographs were taken to quickly label this bird confidently as Britain's first and the Western Palearctic's second Acadian Flycatcher.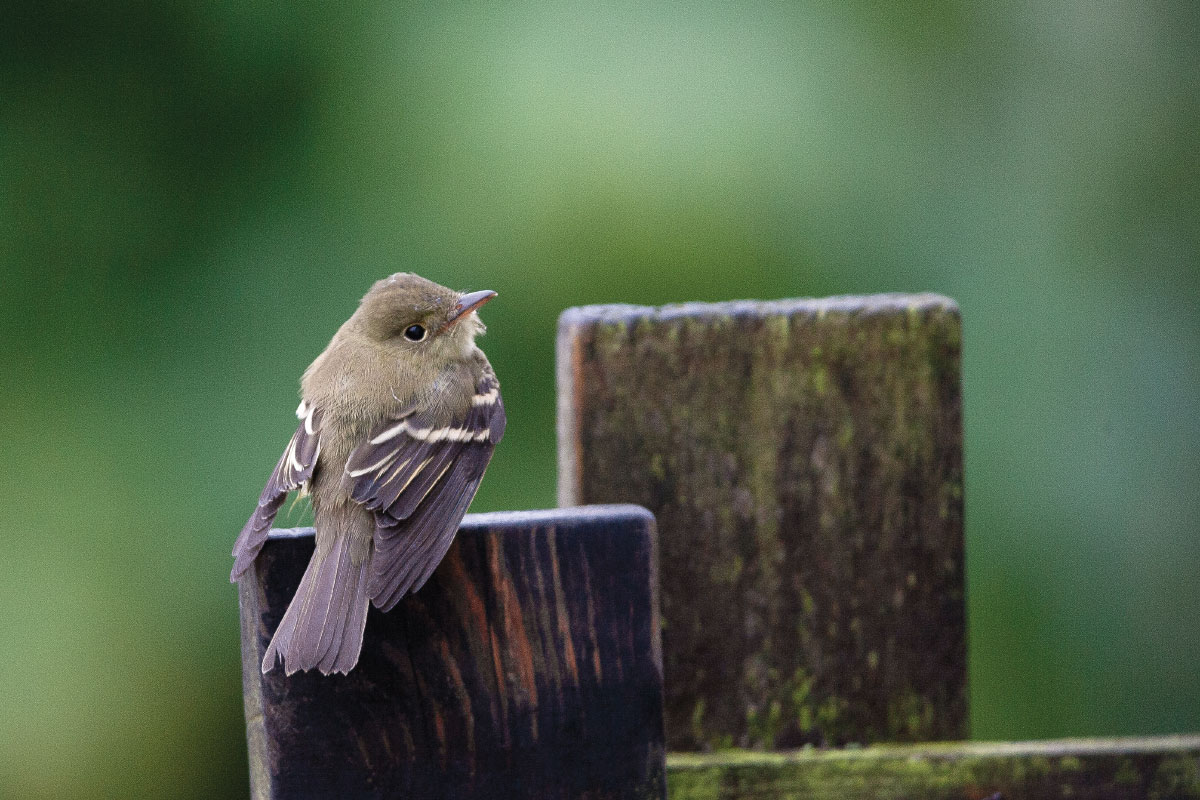 Acadian Flycatcher, Dungeness, Kent, 22 September 2015 (Rob Wilson).
Cape May Warbler: Unst, October 2013
Prior to its appearance at Baltasound on 23 October, there had been just a single Cape May Warbler anywhere in the Western Palearctic: a singing male at Paisley Glen, Clyde, on 17 June 1977, which was seen by virtually no one other than the finder. Therefore it was momentous news when Mike Pennington location a young female on his Unst patch (read the account here).
As American warblers often do, it hung around for several days and sparked one of the biggest twitches on the Northern Isles in recent years, if not all time. It eventually departed on 2 November, some 11 days after being found.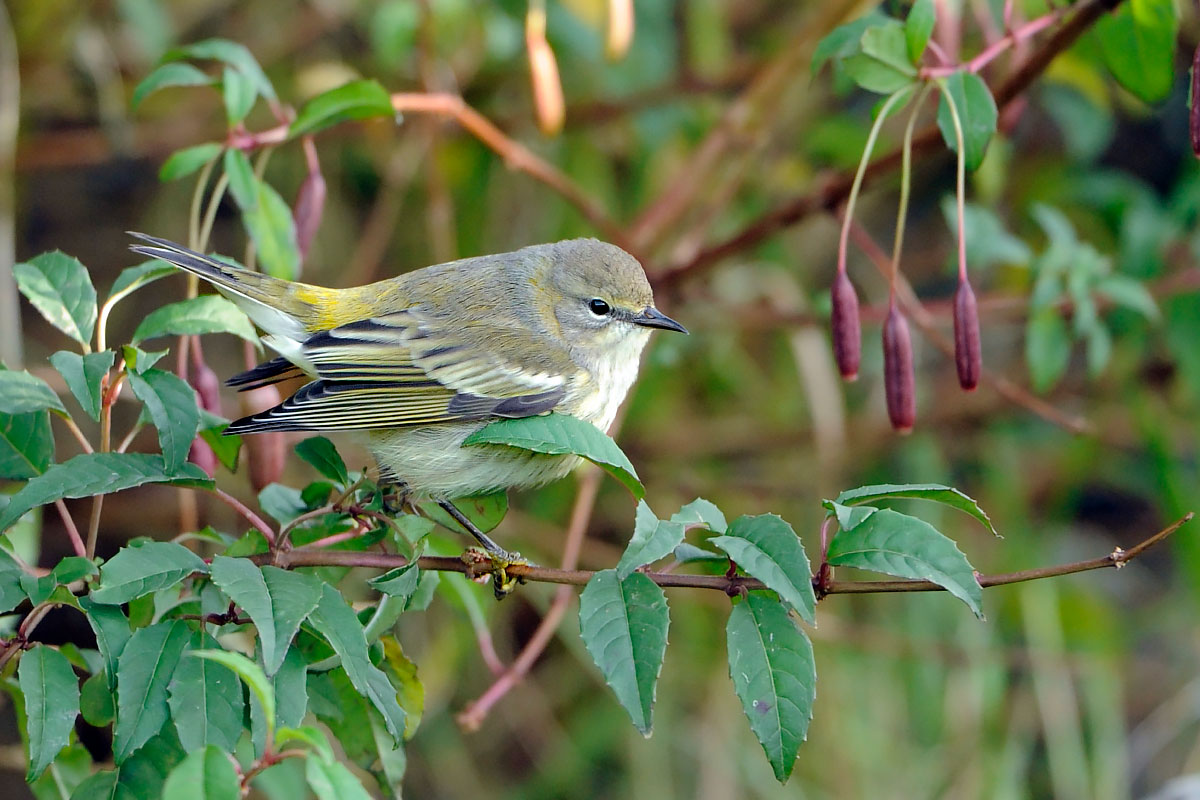 Cape May Warbler, Baltasound, Unst, Shetland, 2 November 2013 (Rebecca Nason).
Wilson's Warblers: Co Cork, September 2013; Lewis, October 2015
With just a single previous Western Palearctic record from Rame Head, Cornwall, for an afternoon on 13 October 1985, birders' jaws dropped in Ireland and right across Europe when news broke of a male Wilson's Warbler on Dursey Island, Co Cork, on 20 September 2013. It was successfully twitched on 21st and many assumed that that'd be it for the species for another generation ... but Tony Marr, living at the Butt of Lewis, Outer Hebrides, had other ideas, when he and Roy Dennis found another male there on 13 October 2015.
This latter bird lingered for five full days and was well photographed, unlike the Irish bird which was frightfully elusive. Collectively, these two individuals of this simply gorgeous North American species fully deserve a spot on the shortlist.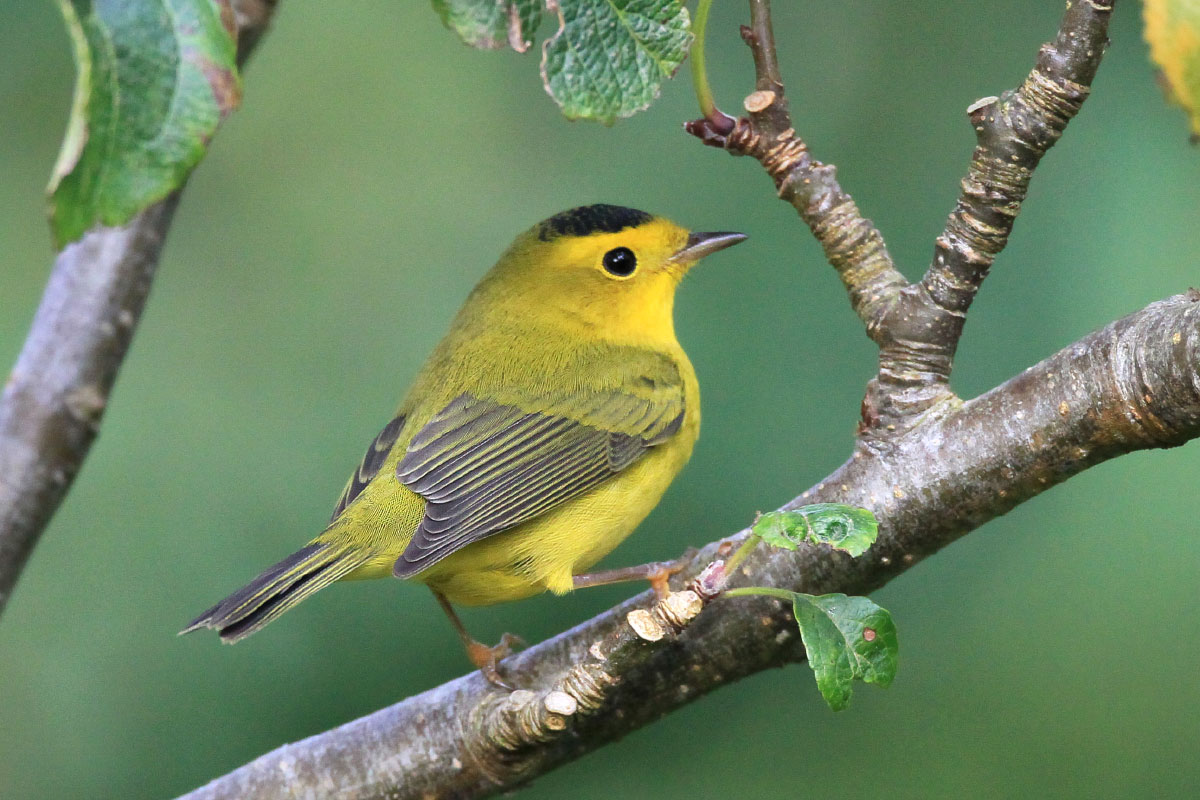 Wilson's Warbler, Port Nis, Lewis, Outer Hebrides, 14 October 2015 (Graham Jepson).
Ruby-crowned Kinglet: Cape Clear, October 2013
Although seen by precious few people, the occurrence of a Ruby-crowned Kinglet at the legendary hot-spot of Cape Clear, Co Cork, following a big storm in late October 2013 pushed boundaries as to what American species might have the capacity to complete an epic transatlantic crossing. That this tiny kinglet could make it to Ireland brings into play many other potential passerine vagrants. Read the full story of this amazing bird here.
Just the fourth for the Western Palearctic at the time, none has followed in either Ireland or Britain, although there was one on Corvo, Azores, in October 2015.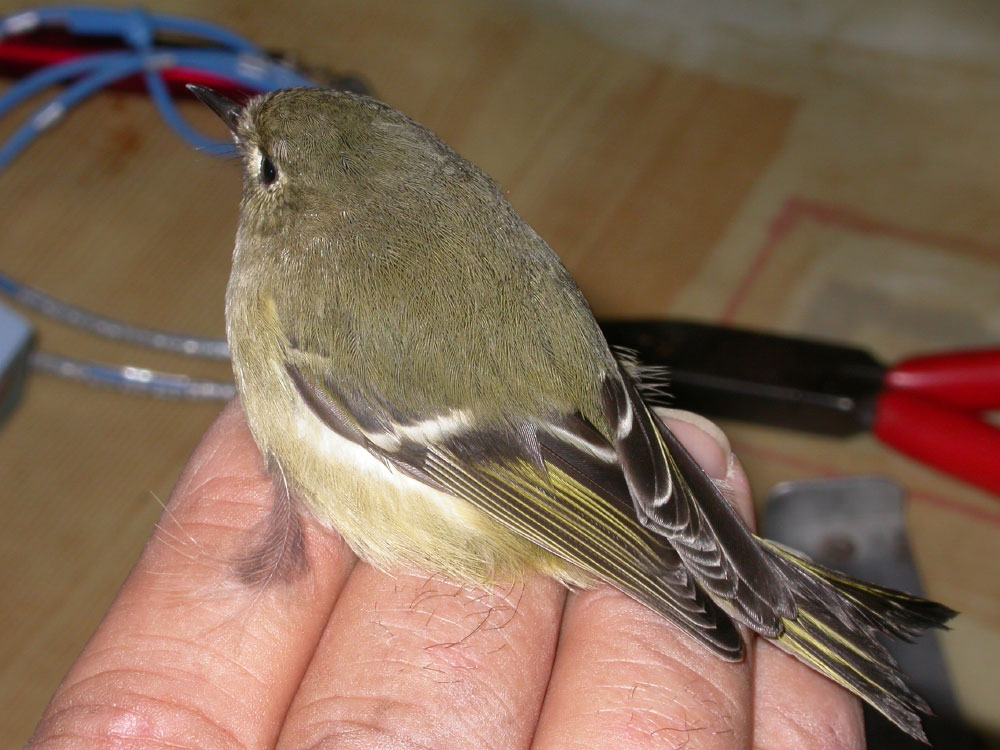 Ruby-crowned Kinglet, Cape Clear, Co Cork, 31 October 2013 (Eamonn O'Donnell).
Red-winged Blackbird: North Ronaldsay, April-May 2017
This first for Britain and the Western Palearctic double whammy was another big score for North Ronaldsay during the past decade. The bird in question, a female Red-winged Blackbird, showed intermittently from 29 April until 14 May, though often favoured an iris bed which rendered it invisible for long periods. However, the extended stay meant this difficult-to-twitch island received plenty of visitors from as far away as Belgium.
Given how common and widespread this species is across North America, it's a bird that was always on the cards on this side of the Atlantic – albeit not near the top of the 'likely' pile – and marked a truly memorable find for assistant warden Simon Davies. Read his account of the discovery here.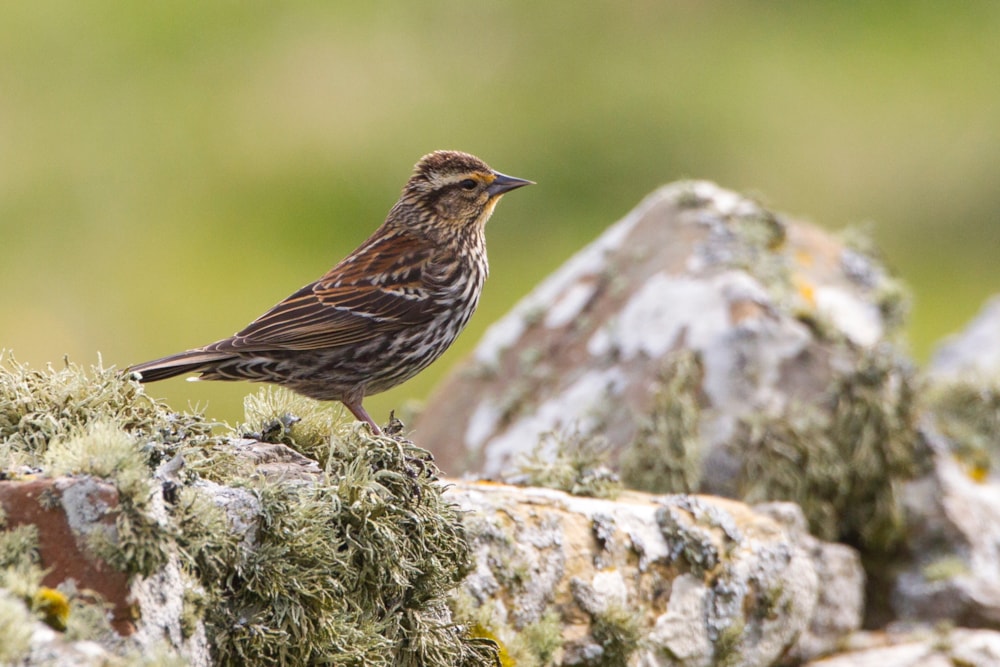 Red-winged Blackbird, North Ronaldsay, Orkney, 14 May 2017 (David Monticelli).
... and there you have it, the 25 nominees from the BirdGuides team. To vote for any of the above, or to nominate your own, please click here and select your winner. We look forward to announcing the victor very soon!