For the fourth year running, our Photo of the Year competition was decided by a public vote. This year's shortlist of 10 images was chosen from the 52 Photo of the Week winners by the entire BirdGuides and Birdwatch team, with each individual's top 10 aggregated to give you the final list from which the vote was conducted.
A fortnight of voting concluded at midnight on Tuesday 28 January. Unlike in the previous two years, this was a much tighter contest – which we feel was down to the impressively large number of genuinely high-quality images that could have potentially won.
But, before we reveal the winner, we'd like to extend our gratitude to all our photo contributors, who make the galleries the diverse, vibrant and enjoyable 'hub' that they are. As the four winners so far this year have testified, our friendly Photo of the Week competition, which ultimately contributes to the Photo of the Year shortlist, has already enjoyed a strong start to 2020. We look forward to seeing many more of your fantastic submissions throughout the year.
BirdGuides Photo of the Year 2019
Content continues after advertisements
Brambling by Peter Garrity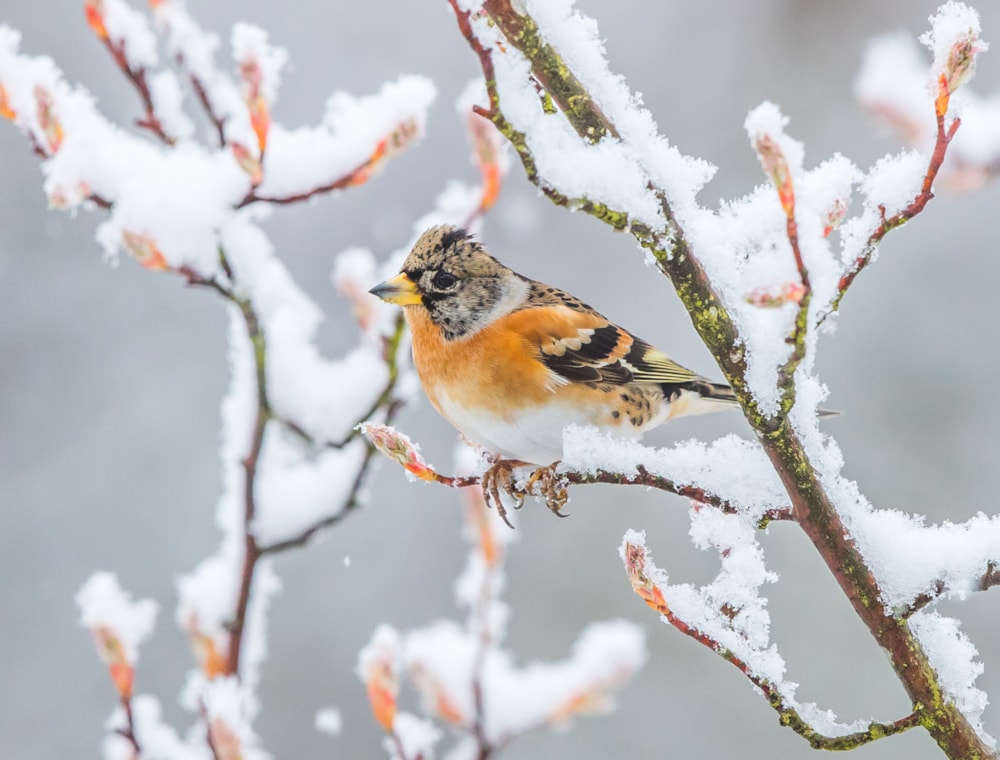 What a beautiful image to win this year's competition, and what a great Christmas card this would make!
Many parts of Britain see so little snow these days that any falling is a real novelty to for wildlife photographers. Peter Garrity certainly made the most of the opportunity provided by a brief cold snap back in early March 2019, when he framed this gorgeous Brambling against a contrasted backdrop of heavy snow and budding trees. Congratulations to Peter on winning our coveted award!
Runner-up
Northern Fulmar by Ian Dickey
Photographed against the epic backdrop of Iceland's Selandjafoss waterfall, this Northern Fulmar shot from Ian is a fine illustration of the power and immensity of the natural world. The subtle colours and motion provided by both bird and water make this a memorable image. We think it'd look superb printed and given pride of place on a wall. Very well done to Ian on taking this image.
Third place
Common Cuckoo and Wren by Neil Jones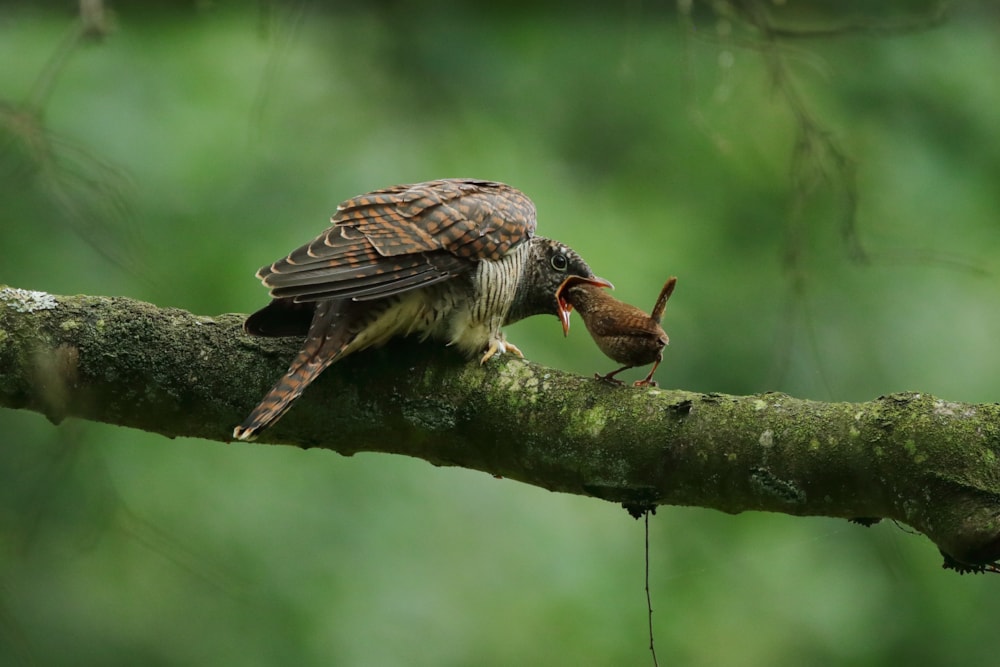 This amazing image was, we thought, likely to prove the winner. Such an unusual sight of a tiny Eurasian Wren feeding its 'offspring', an evidently hungry Common Cuckoo (just look at that expression!), immediately makes an impact on the viewer.
Neil has proven himself to be very adept at finding young cuckoos in summer, as evidenced by his contributions in previous summers. Will he be back next year, with an image every bit as striking? We certainly hope so. Congratulations, Neil.
Commended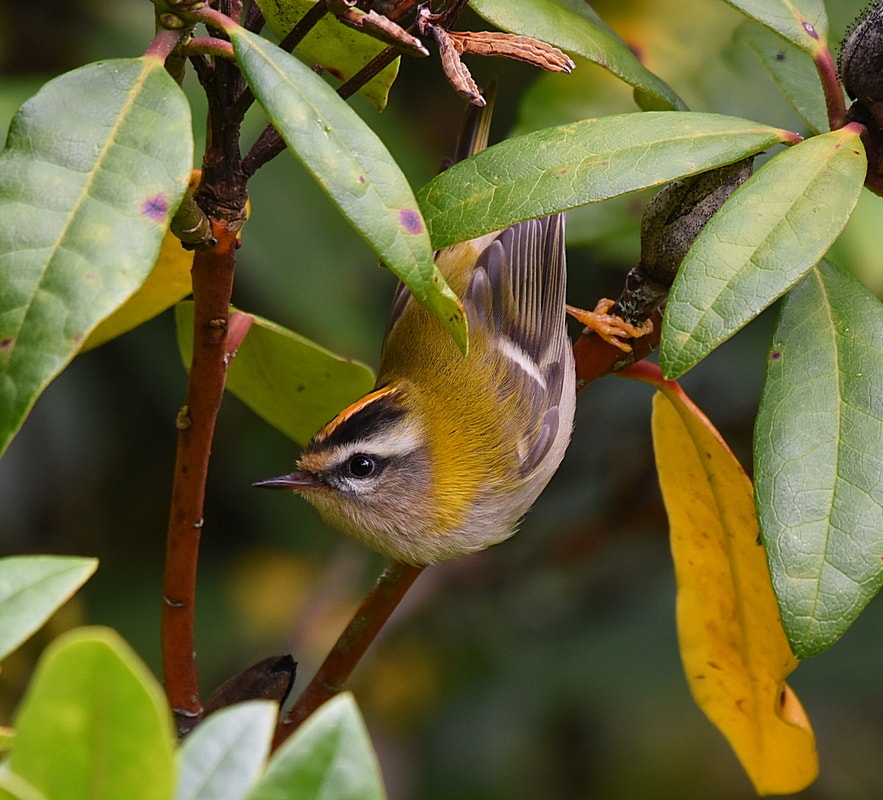 Firecrest, Truro, Cornwall (John Rowe).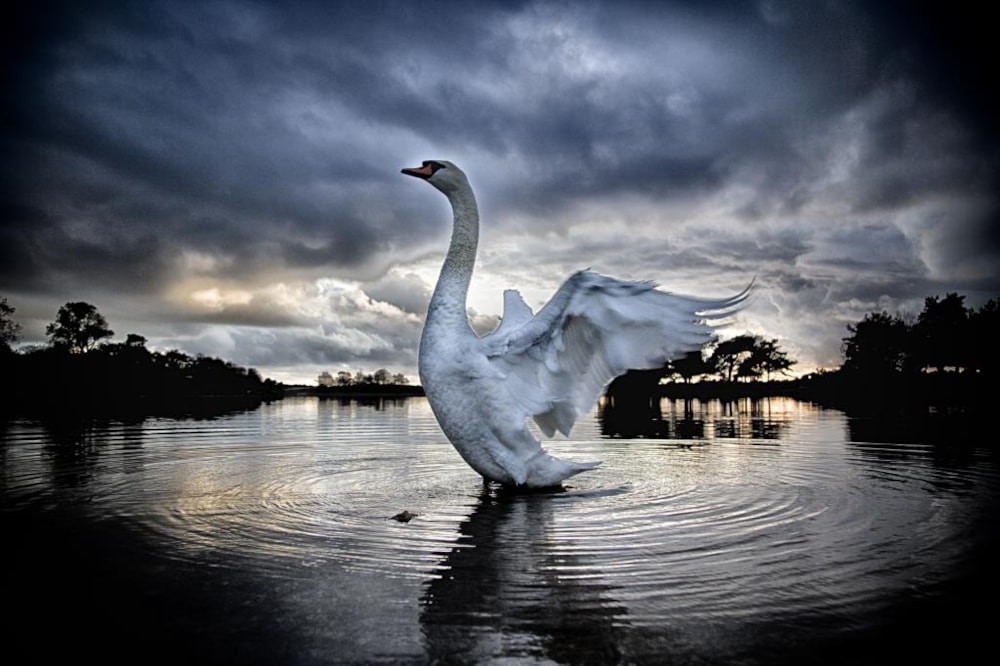 Mute Swan, Hatchet Pond, Hampshire (Henry Szwinto).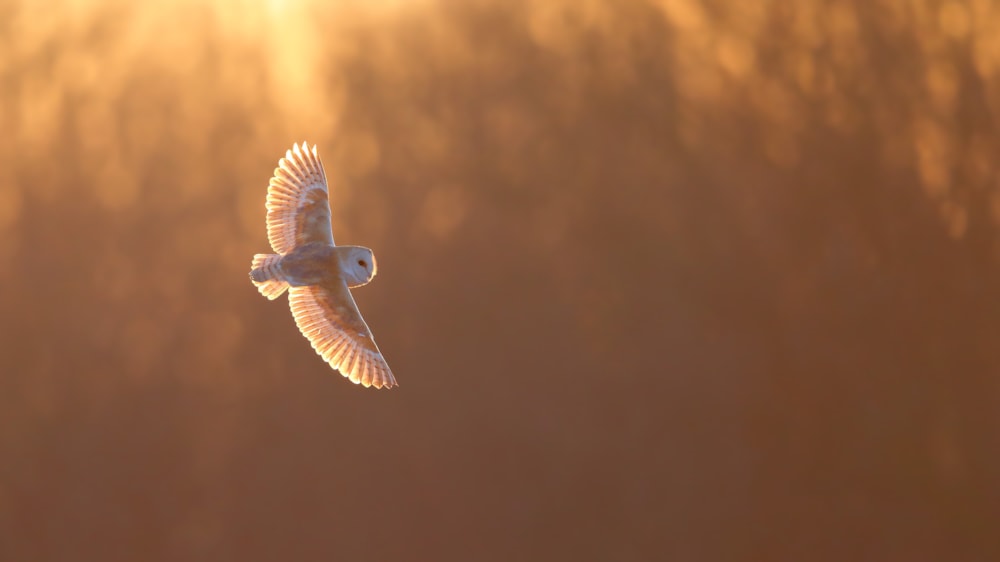 Barn Owl, Hadleigh, Suffolk (Kit Day).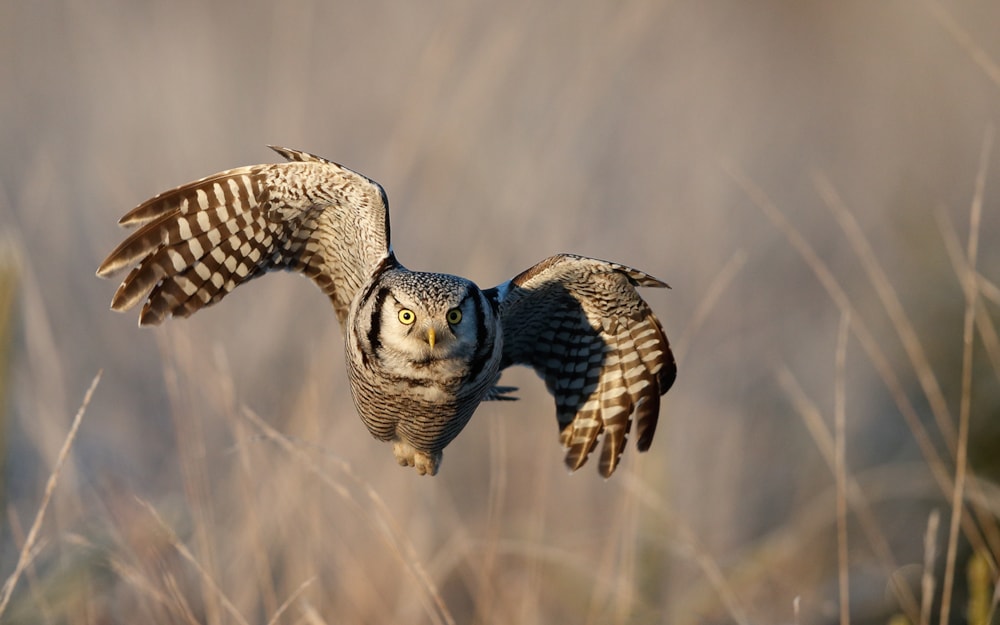 Northern Hawk-Owl, Hallandsåsen, Sweden (Helge Sorensen).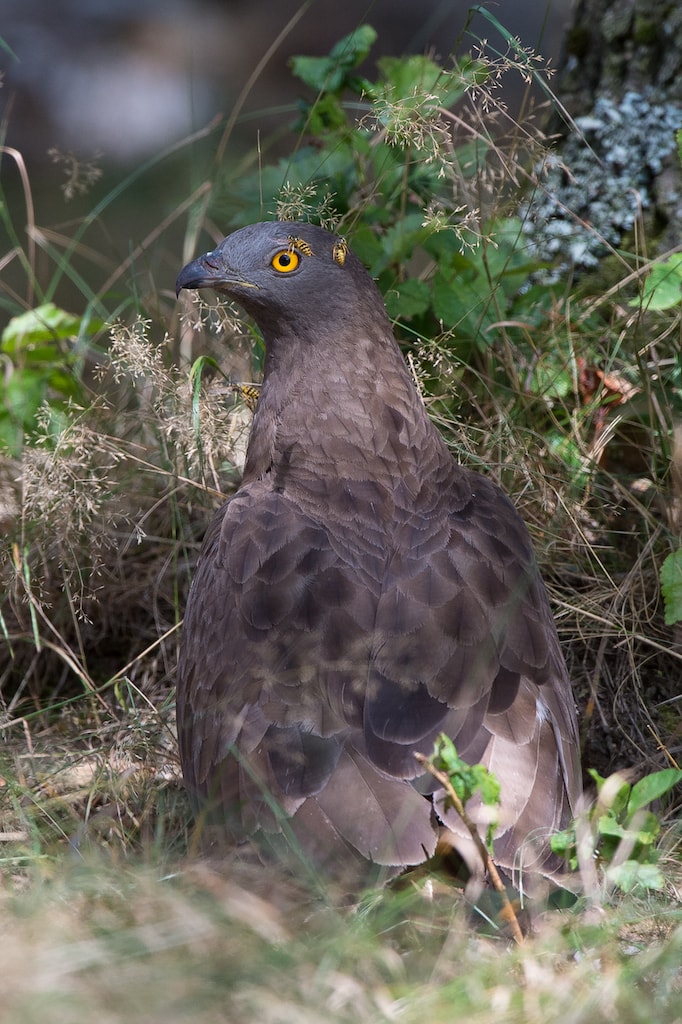 European Honey Buzzard, Genappe, Belgium (Marc Fasol).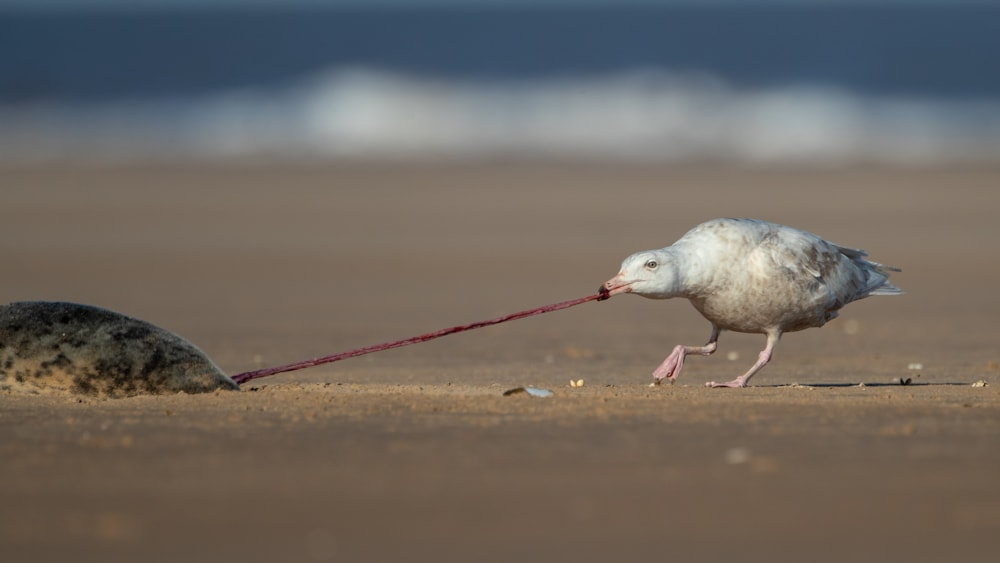 Glaucous Gull, Donna Nook, Lincolnshire (Mark Johnson).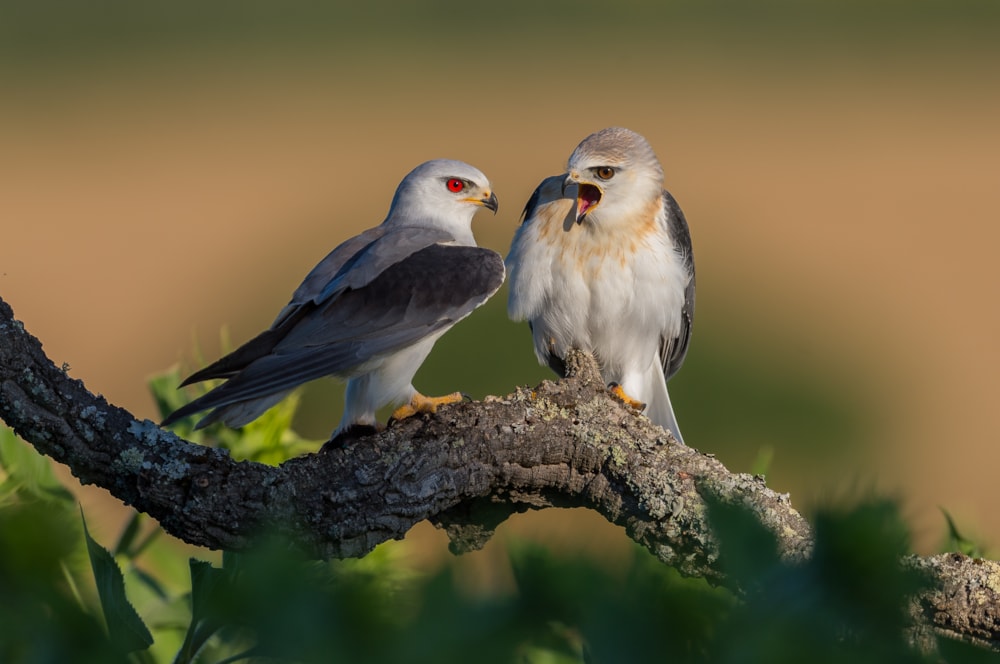 Black-winged Kite, Cádiz, Andalucia (Jose Luis Ruiz Jimenez).
The votes
Brambling by Peter Garrity (18.7% of vote).
Northern Fulmar by Ian Dickey (17.1%).
Common Cuckoo by Neil Jones (15.9%).
Firecrest by John Rowe (11.6%).
Mute Swan by Henry Szwinto (9.3%).
Barn Owl by Kit Day (7.6%).
Northern Hawk-Owl by Helge Sorensen (6.2%).
European Honey Buzzard by Marc Fasol (4.9%).
Glaucous Gull by Mark Johnson (4.6%).
Black-winged Kite by Jose Luis Ruiz Jimenez (4.2%).