Curlew Sandpiper and Dunlin by Tom Wright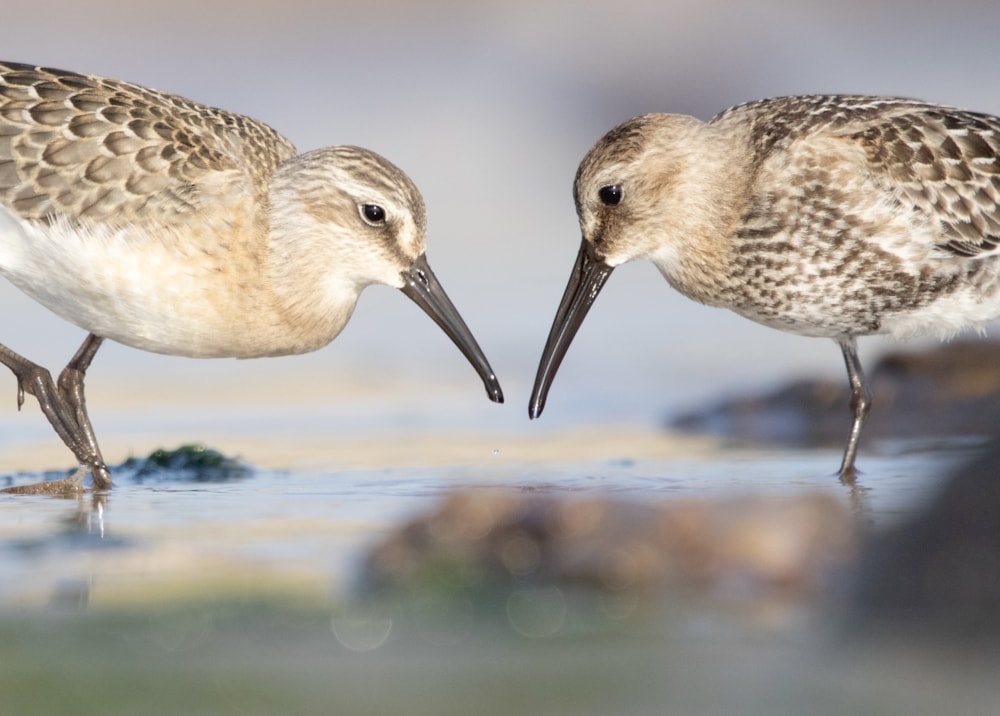 It's the time of year where the BirdGuides gallery is adorned by glorious shots of confiding juvenile waders, as these charming birds make their way south for the first time. One particular example this week was a juvenile Curlew Sandpiper at Newton Beach near Porthcawl, Glamorgan, which was superbly photographed by local birders including Paul Roberts, Tate Lloyd and this week's POTW winner, Tom Wright.
Tom's wonderful 'head-to-head' comparison shot of the Curlew Sandpiper (left) and a juvenile Dunlin is a truly arresting capture. Not only does it give a fine opportunity to compare the plumages of these two similar waders, but it's also a truly intimate and memorable image, with the birds illuminated in great light and frozen nicely, despite their frenetic feeding behaviour. Well done to Tom!
Other notable images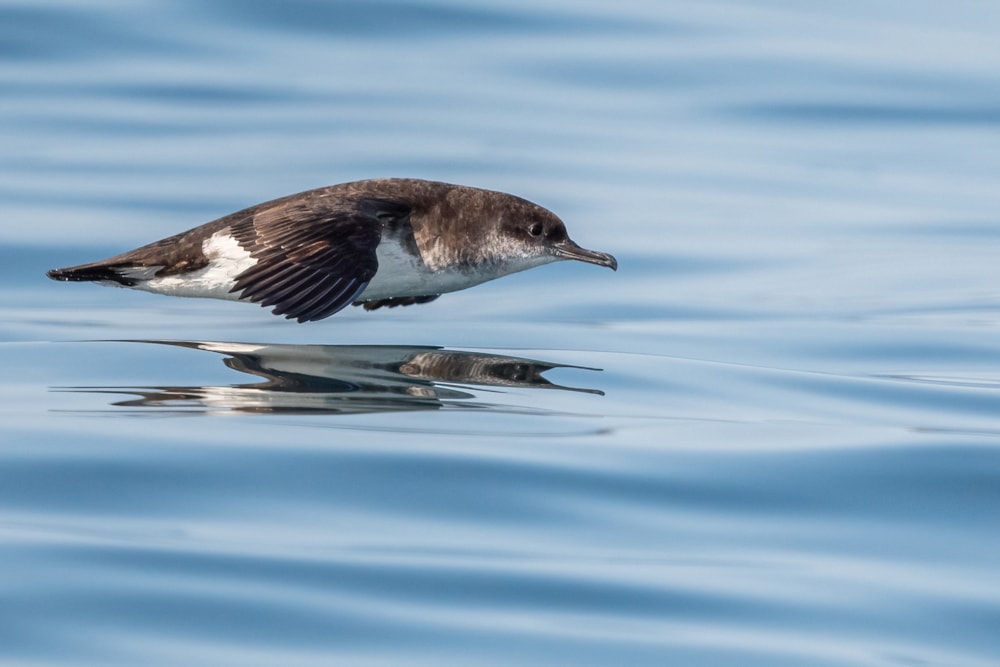 Manx Shearwater, at sea, Cornwall (Matthew Barfield).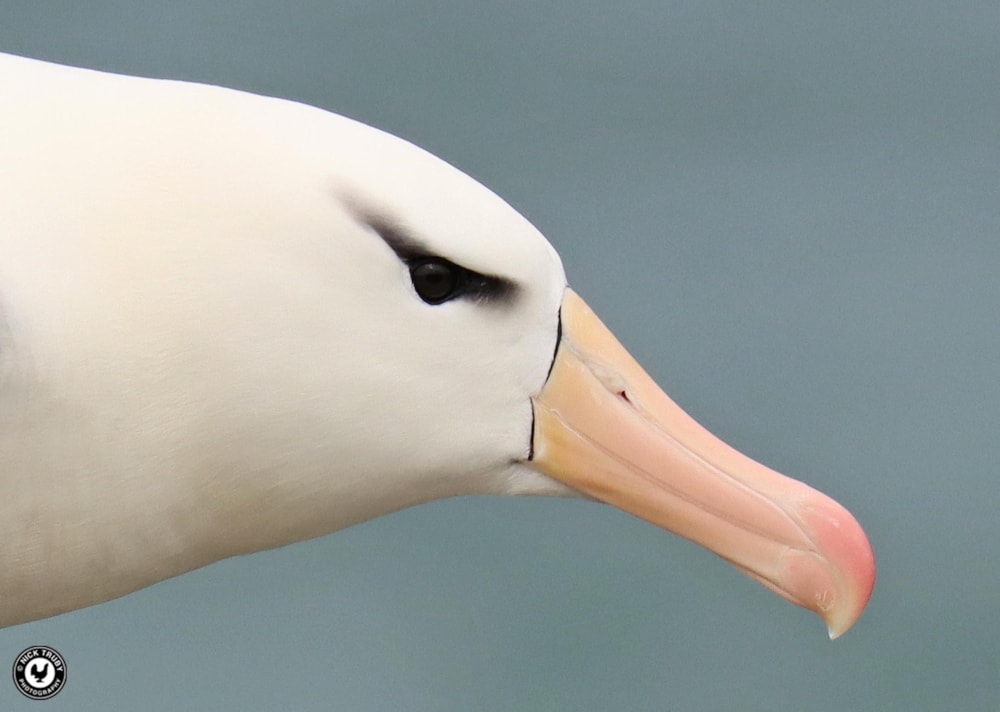 Black-browed Albatross, Bempton Cliffs RSPB, East Yorkshire (Nick Truby).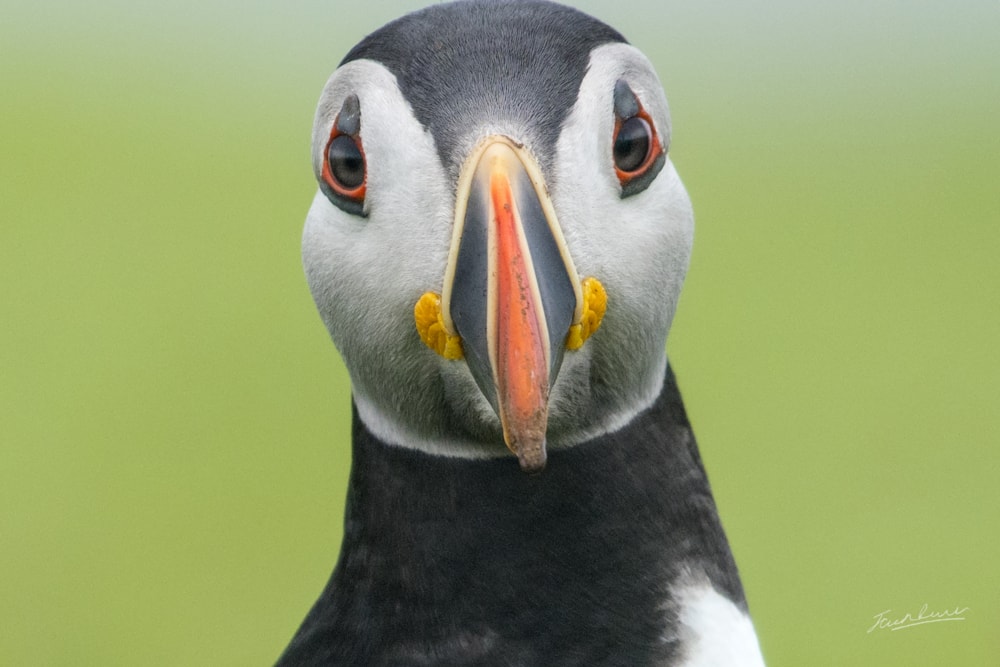 Puffin, Skomer, Pembrokeshire (Jack Russell).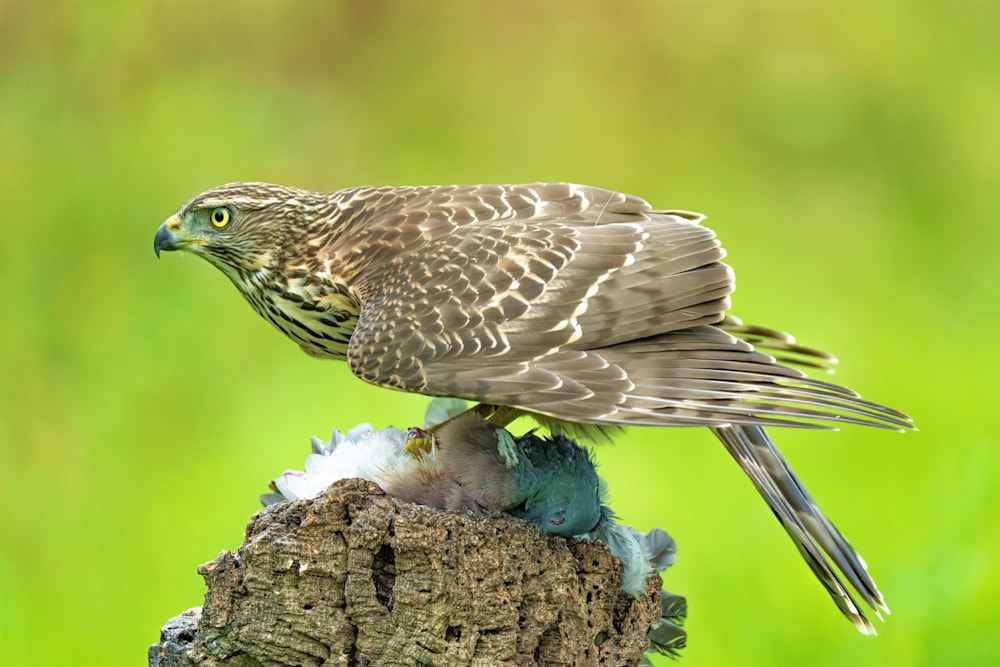 Northern Goshawk, Newport, Gwent (Neil Cowley).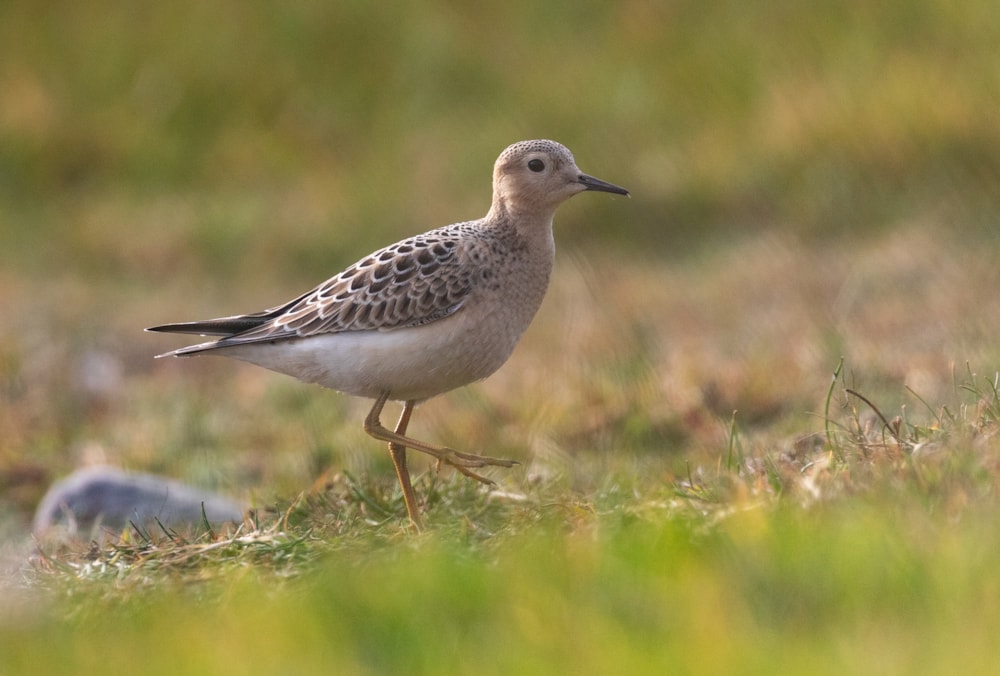 Buff-breasted Sandpiper, Fair Isle, Shetland (Daniel Gornall).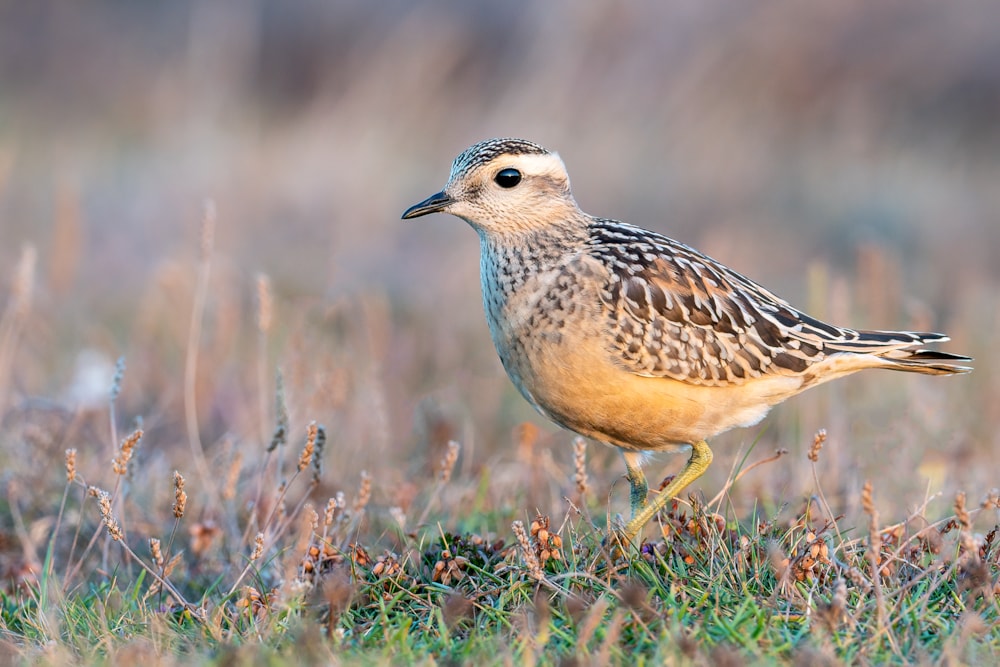 Eurasian Dotterel, Les Landes, Jersey (Romano Da Costa).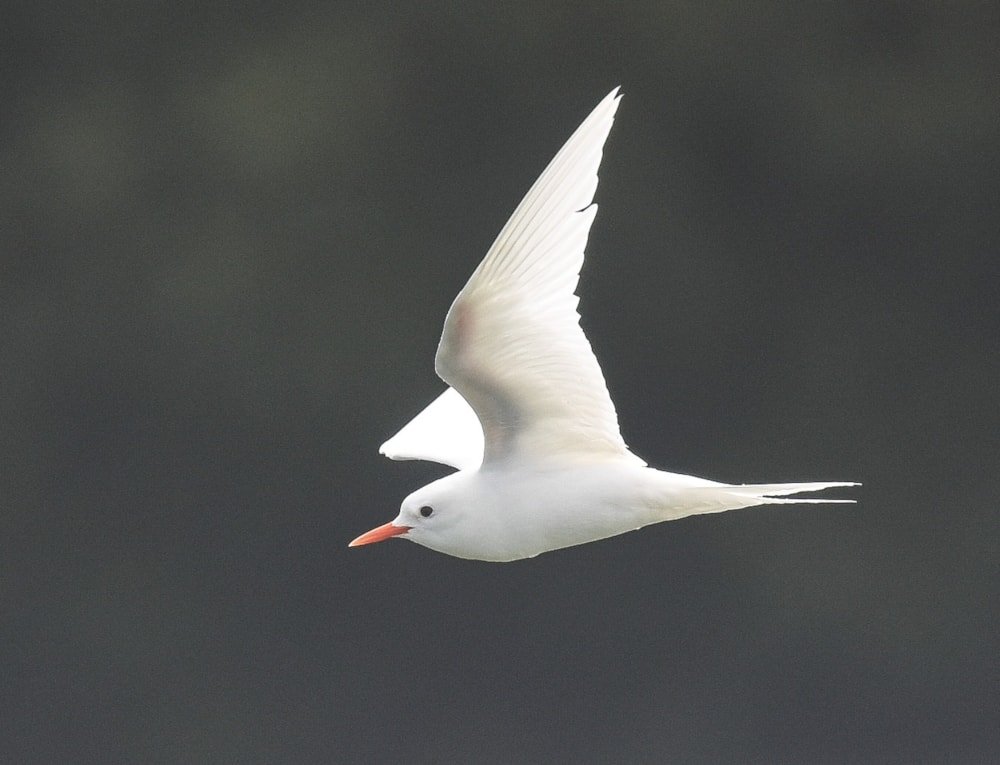 Arctic Tern, Hornsea Mere, East Yorkshire (Andy Hood).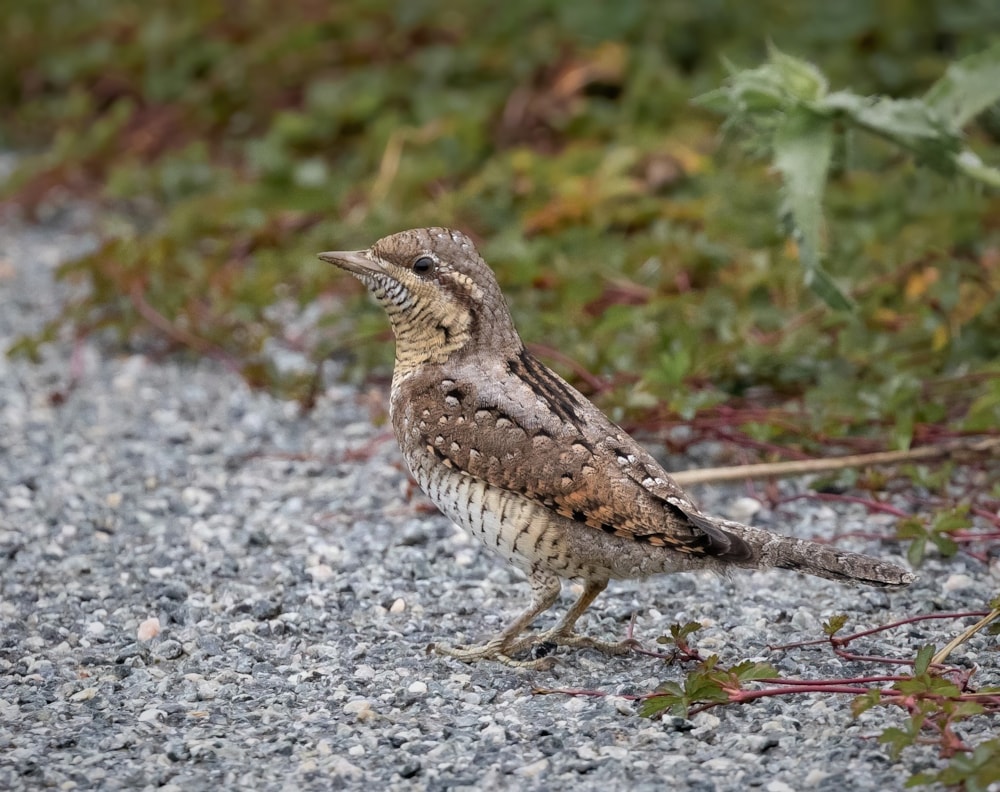 Wryneck, Abbot's Cliff, Kent (Neil Hilton).

Spotted Flycatcher, Spurn YWT, East Yorkshire (Bethan Clyne).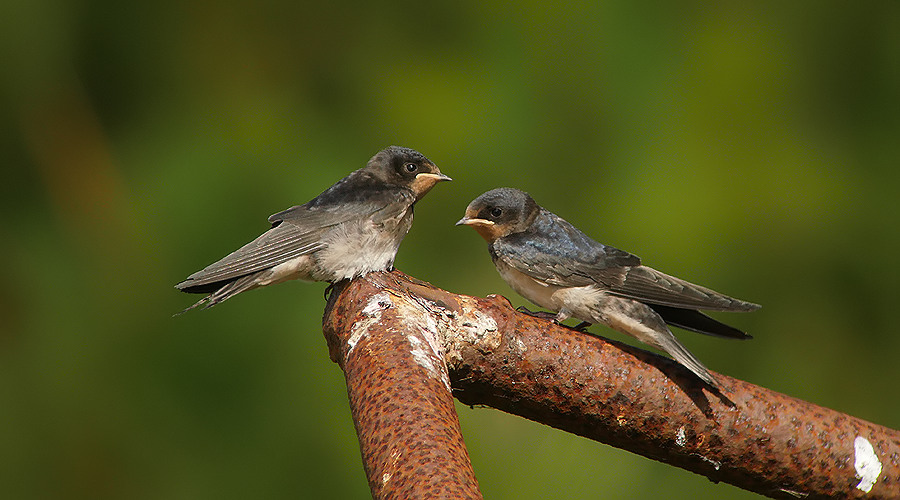 Swallow, Bawdsey, Suffolk (Craig Shaw).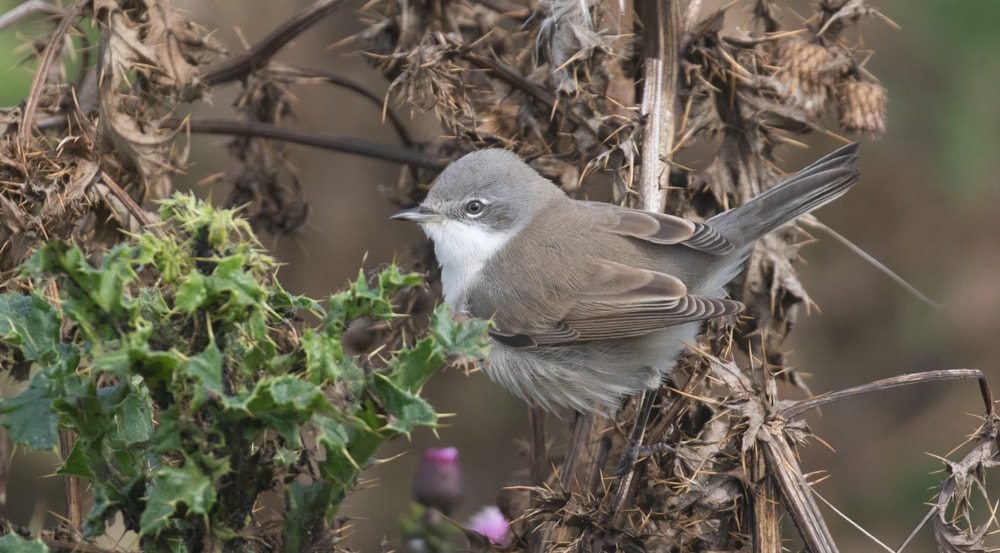 Lesser Whitethroat, Fair Isle, Shetland (Daniel Gornall).