Common Starling by Carl Bovis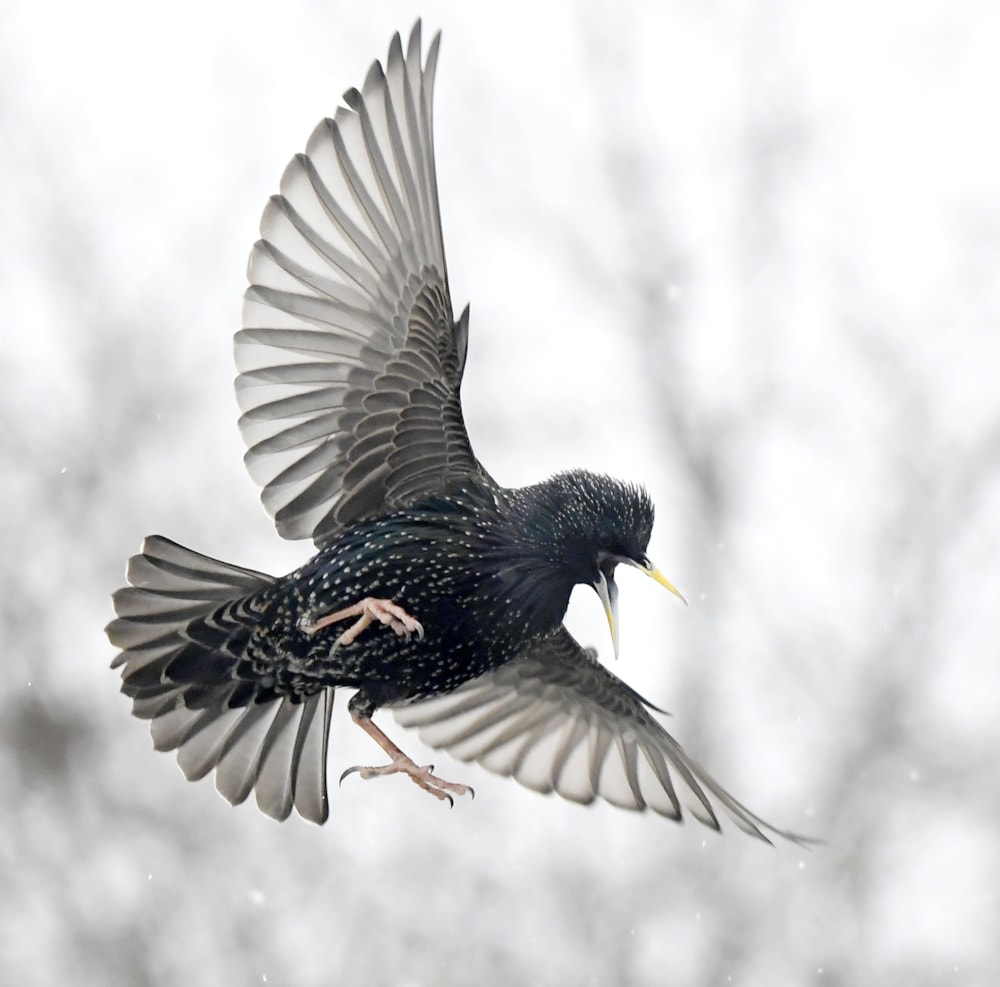 There is something about this week's winning image of a flying Common Starling by Carl Bovis that is extremely effective. White backgrounds are sometimes offputting when it comes to bird photography, but this one works brilliantly against the starling's mainly monochromatic tones, saturated only by the bill and leg colour, making for a different and striking winning image.
The starling has been caught in a great pose, with wings and tail spread wide, legs dangling and the bill open – you can just imagine the noise it was making as it came into land! A shutter speed of 1/2000 th second was used to freeze the action on what looks to have been a fairly dull winter's day.
Congratulations to Carl on his winning photo, taken at the 200 mm setting on a 150-600 mm lens, at f6.3 aperture on ISO 2000.
Other notable images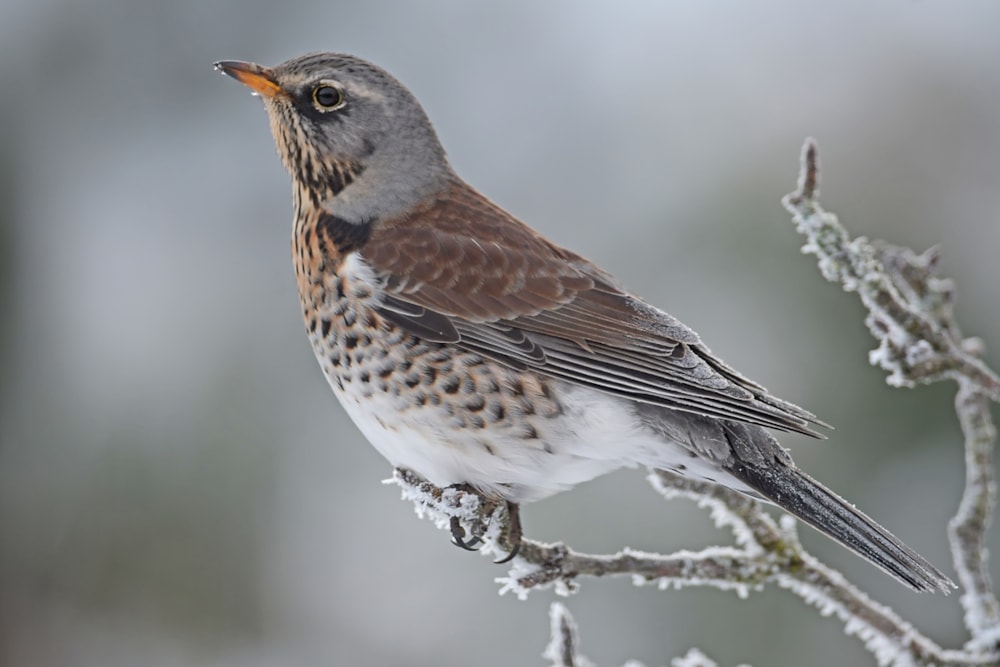 Fieldfare, Llandrindod Wells, Powys (Kev Joynes).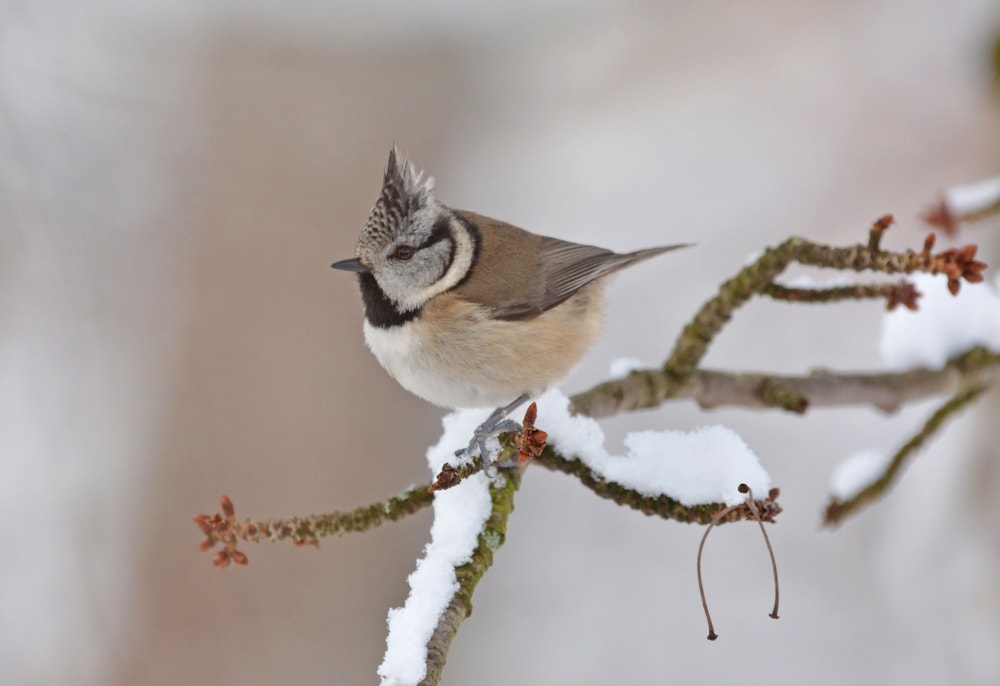 Crested Tit, Loch Morlich, Highland (Damian Money).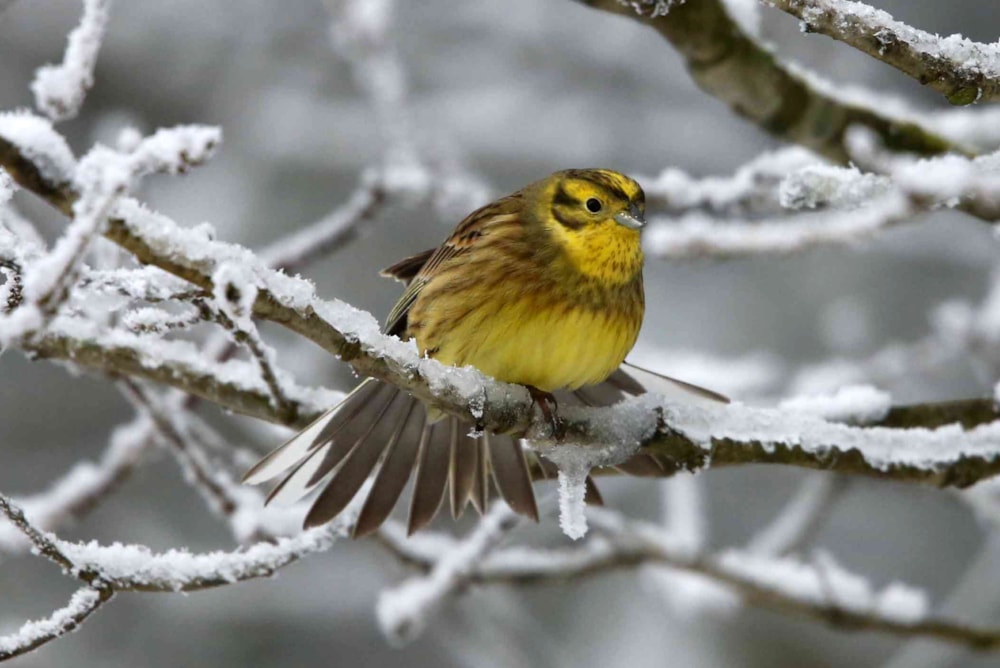 Yellowhammer, Shillito Wood, Derbyshire (Mary Wilde).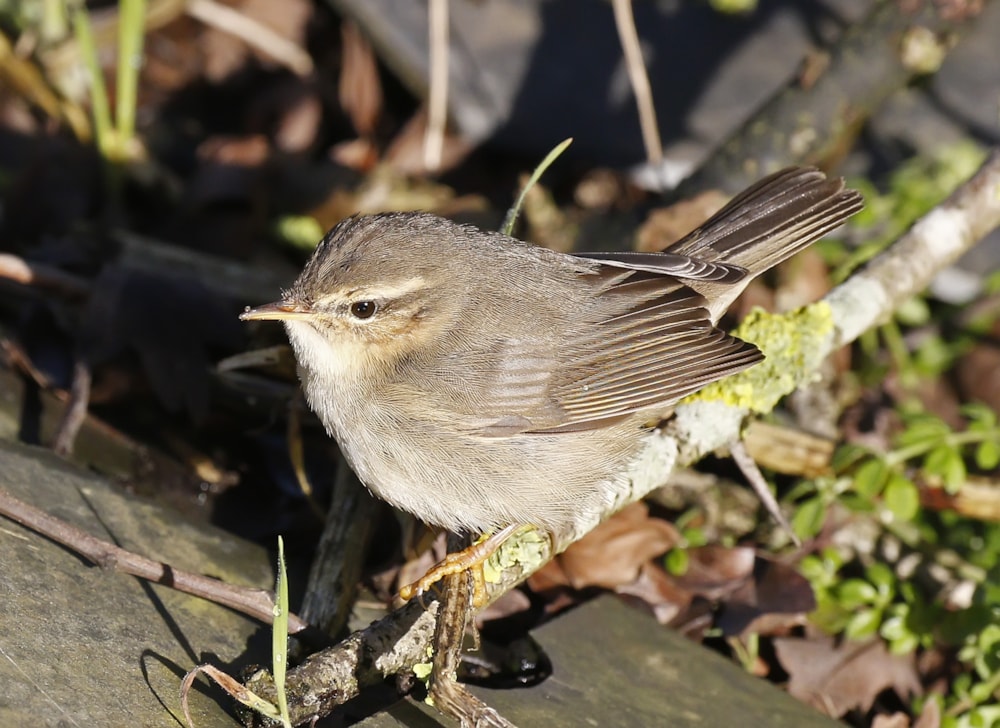 Dusky Warbler, Huttoft Bank, Lincolnshire (Russell Hayes).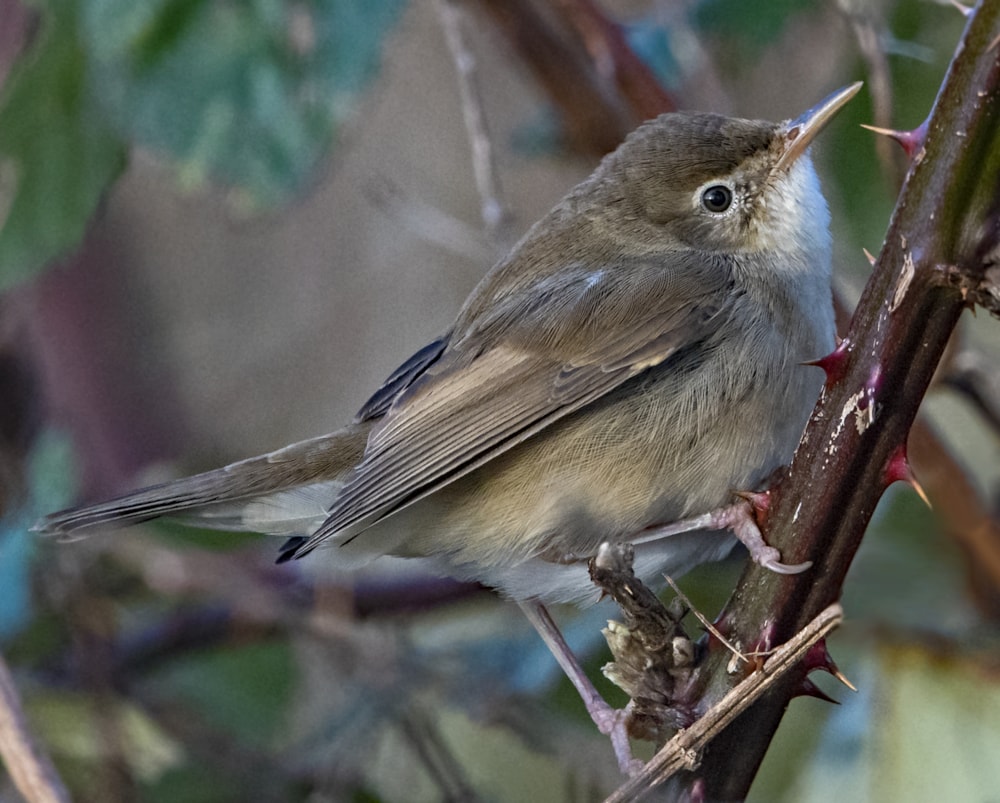 Blyth's Reed Warbler, Hope Carr NR, Greater Manchester (Martyn Jones).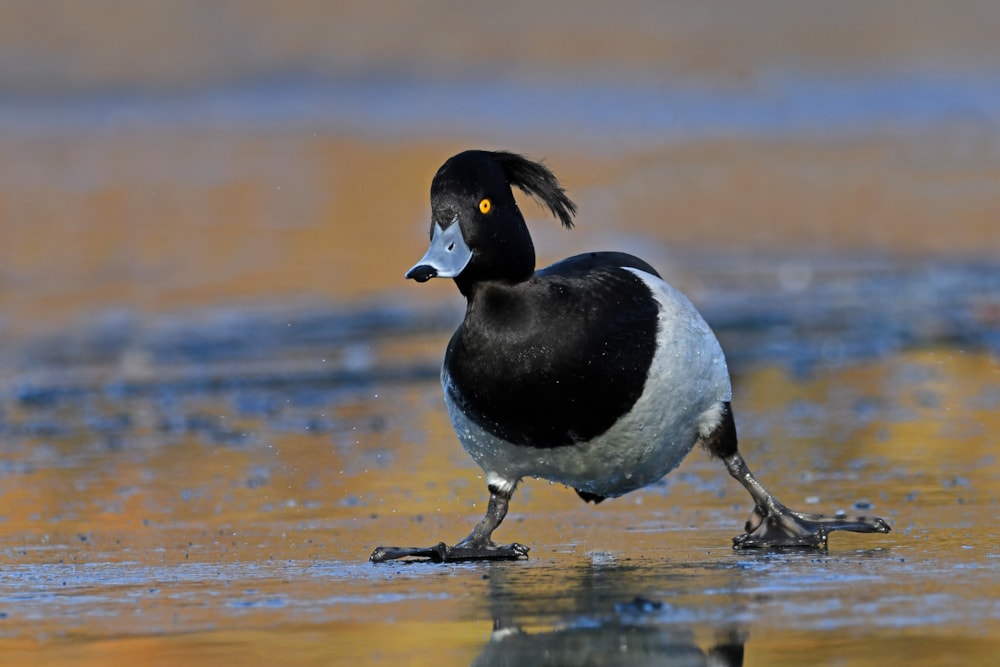 Tufted Duck, Alvaston, Derbyshire (Neil Loverock).
Content continues after advertisements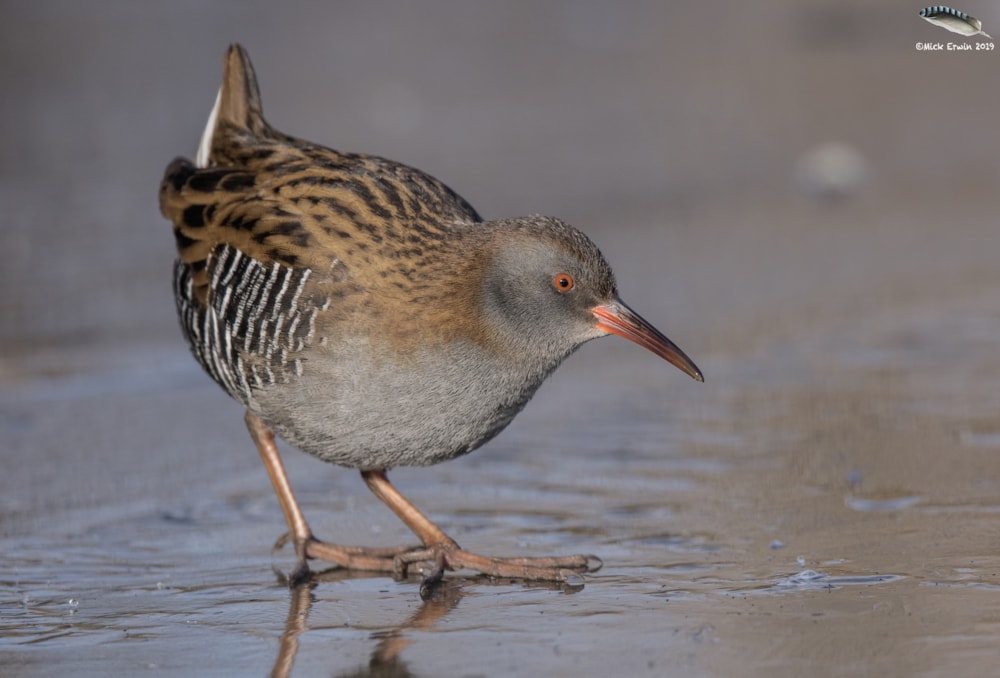 Water Rail, Ford Green NR, Staffordshire (Michael Erwin).

Jack Snipe, Slimbridge WWT, Gloucestershire (Tate Lloyd).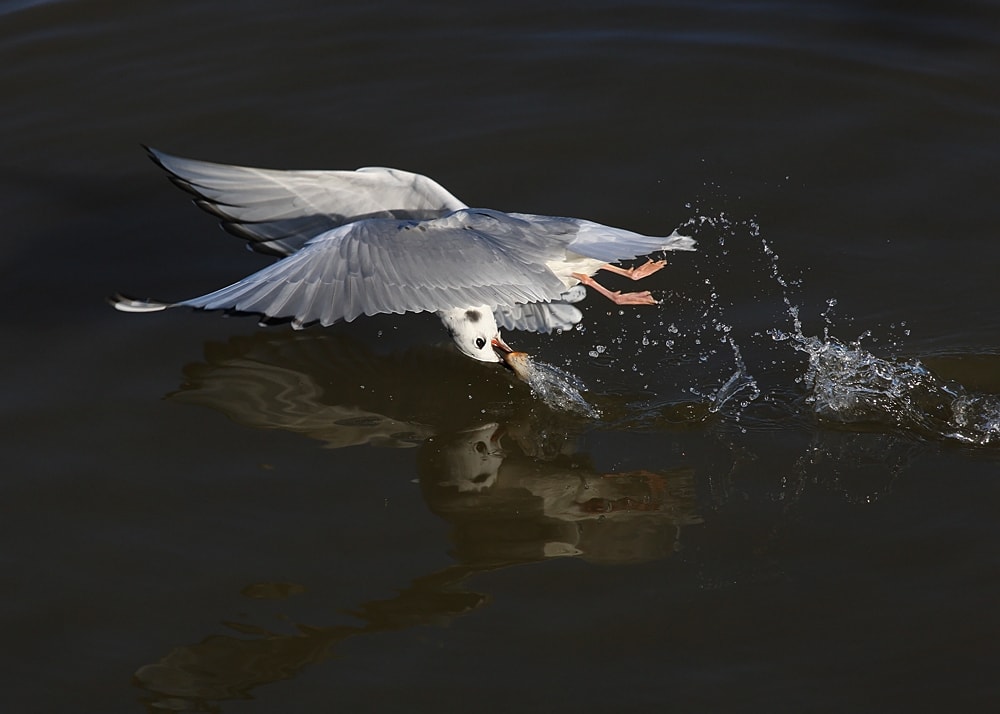 Bonaparte's Gull, Erith, London (Shaun Harvey).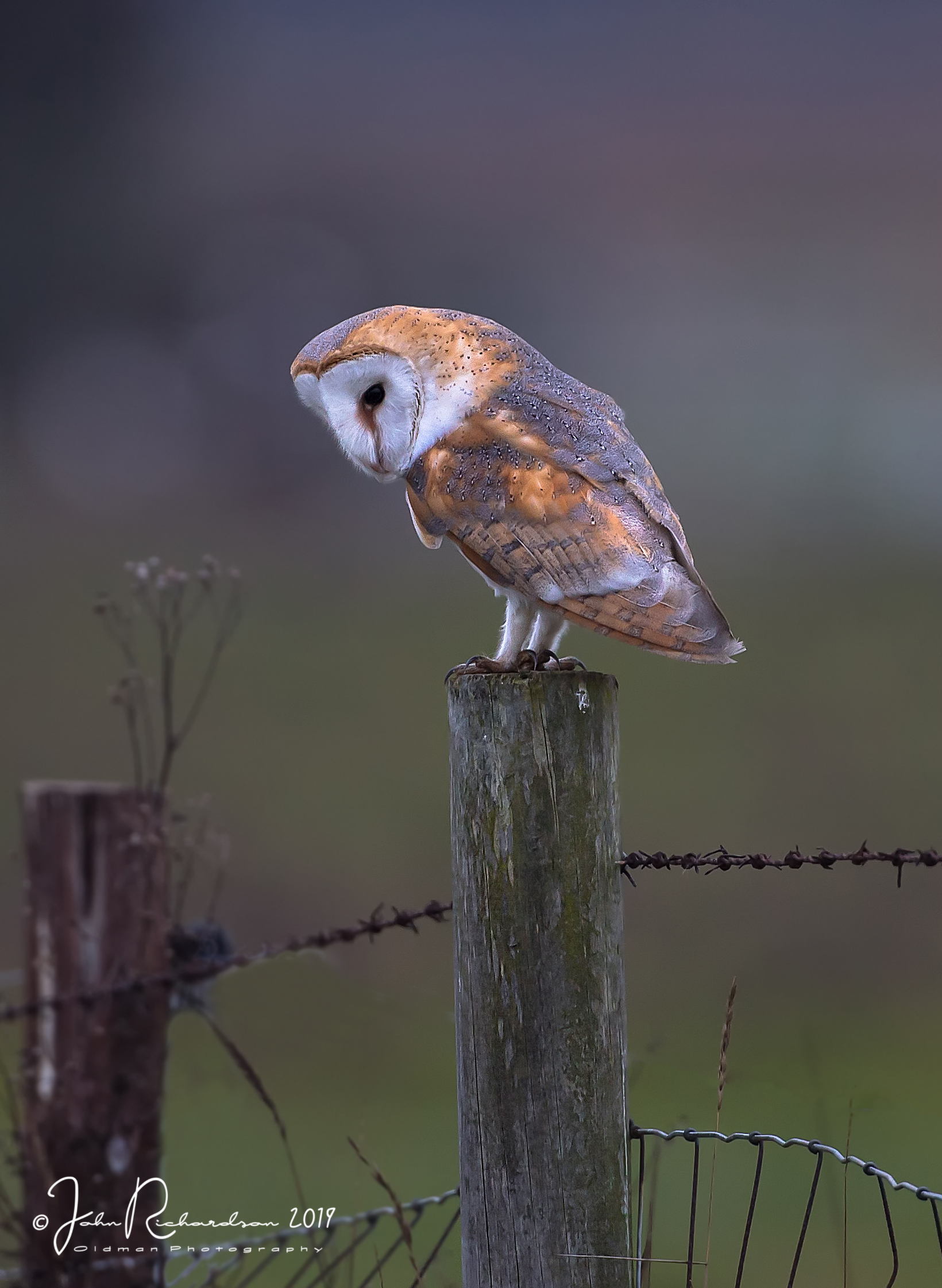 Barn Owl, undisclosed site, Suffolk (John Richardson).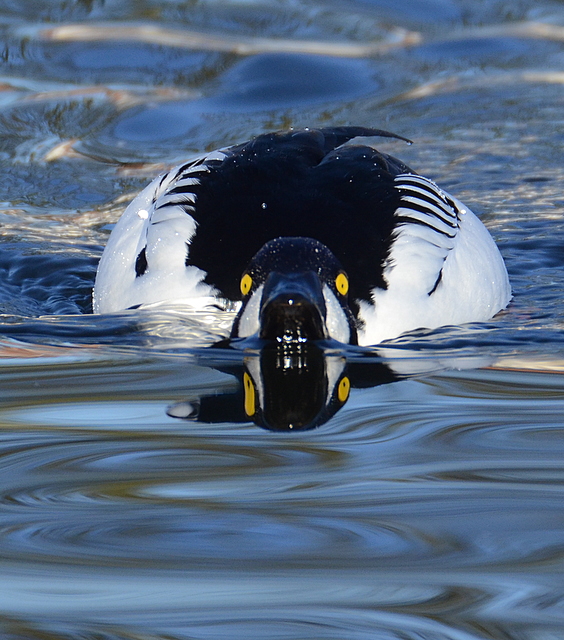 Common Goldeneye, Hogganfield Loch, Clyde (Joe Graham).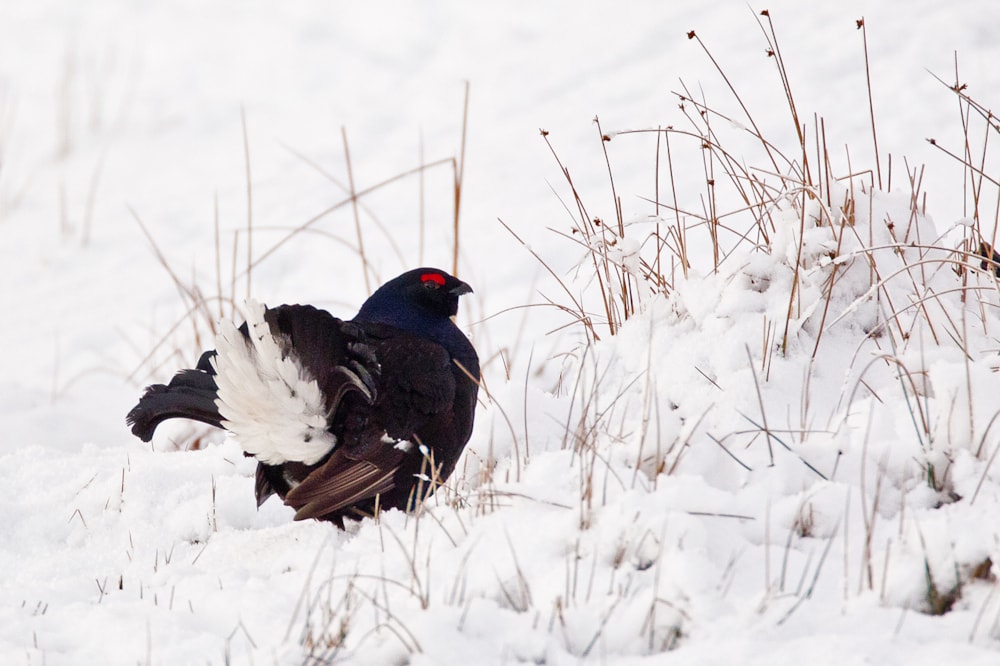 Black Grouse, undisclosed site, Perth & Kinross (Ivan Ellison).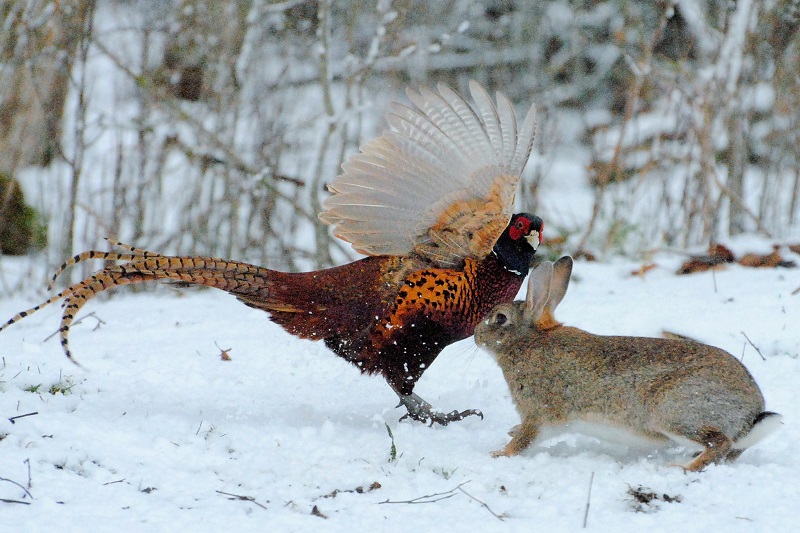 Common Pheasant, Keighley, West Yorkshire (Irene Harrison).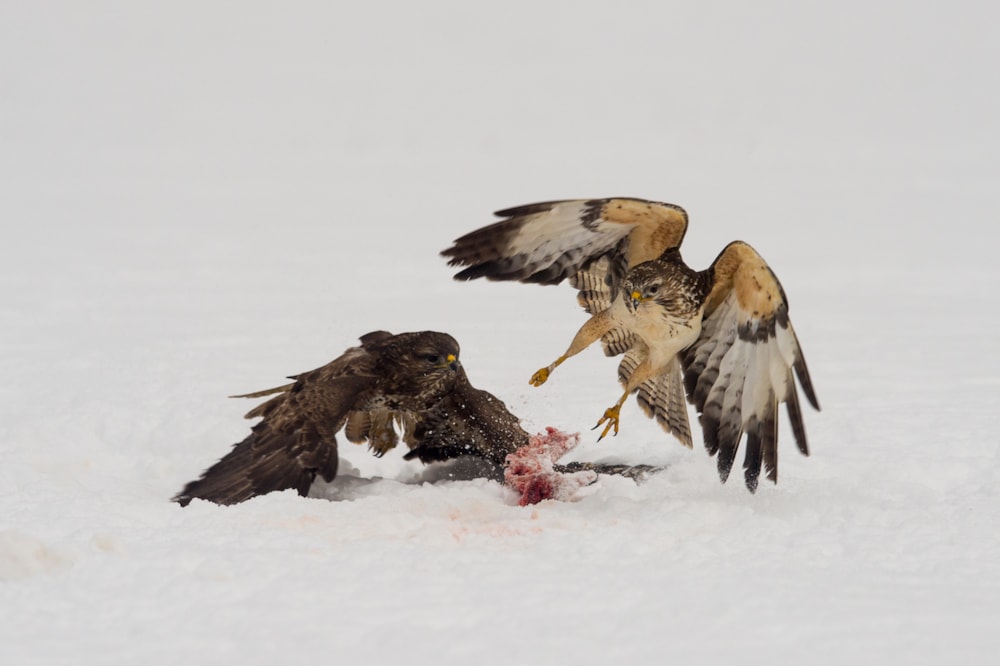 Common Buzzard, Wibrin, Luxembourg (Marc Fasol).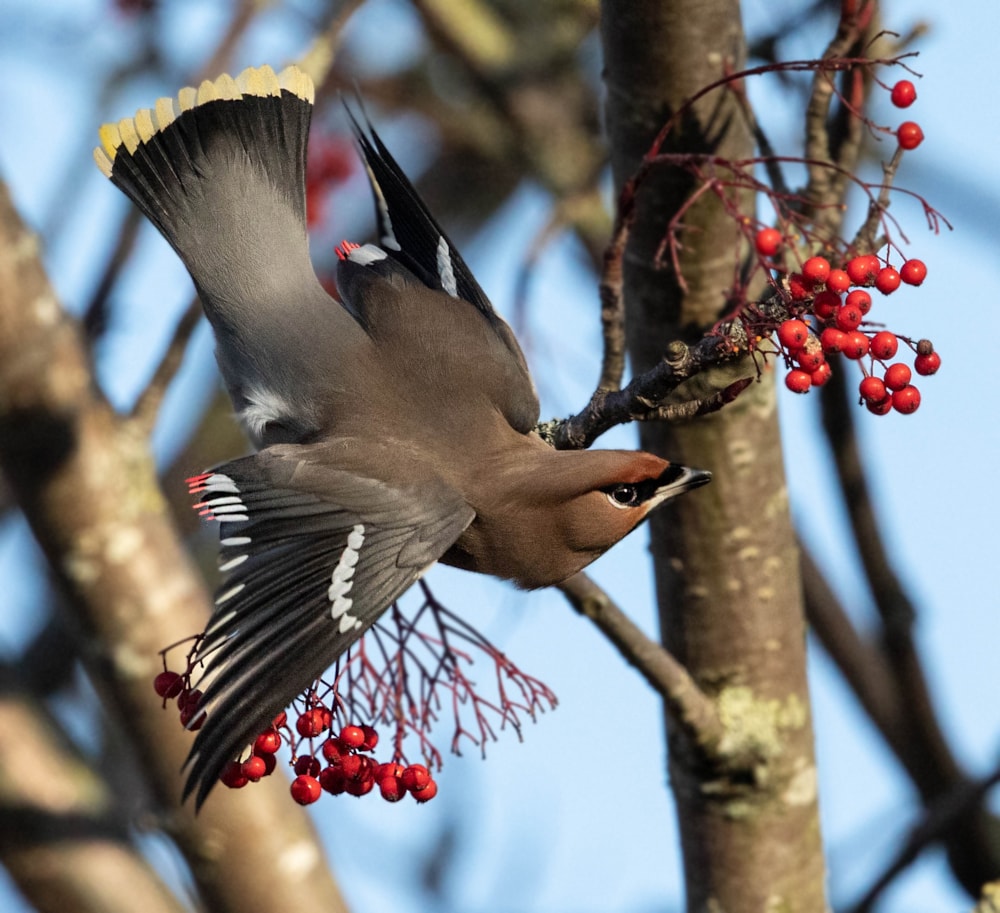 Waxwing, Warrington, Cheshire (David Shallcross).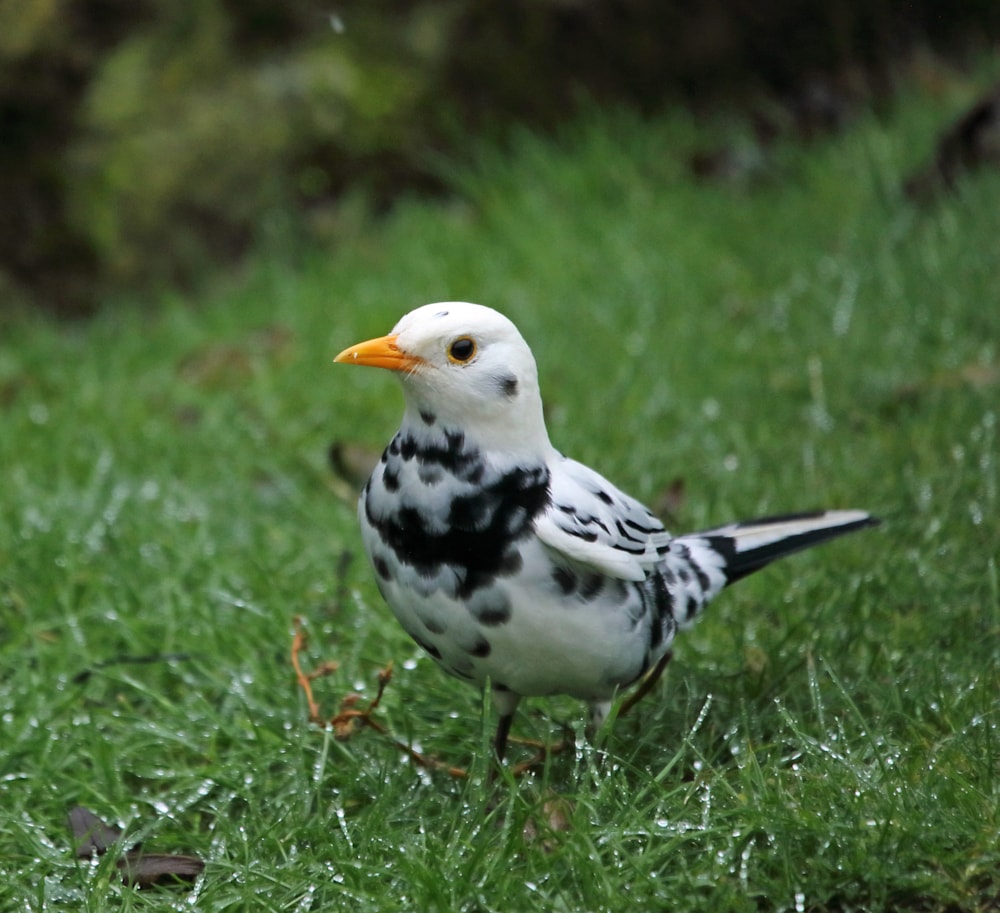 Blackbird, West Acre, Norfolk (David Ward).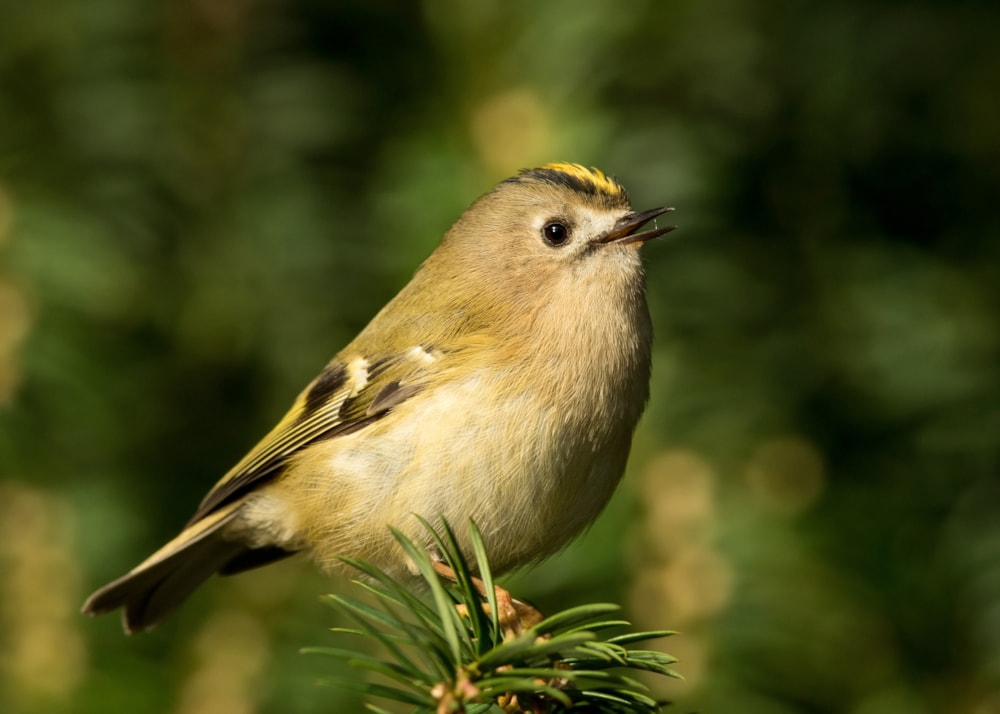 Goldcrest, Rufford CP, Nottinghamshire (Paul Coombes).