Brown Booby by Rich Bonser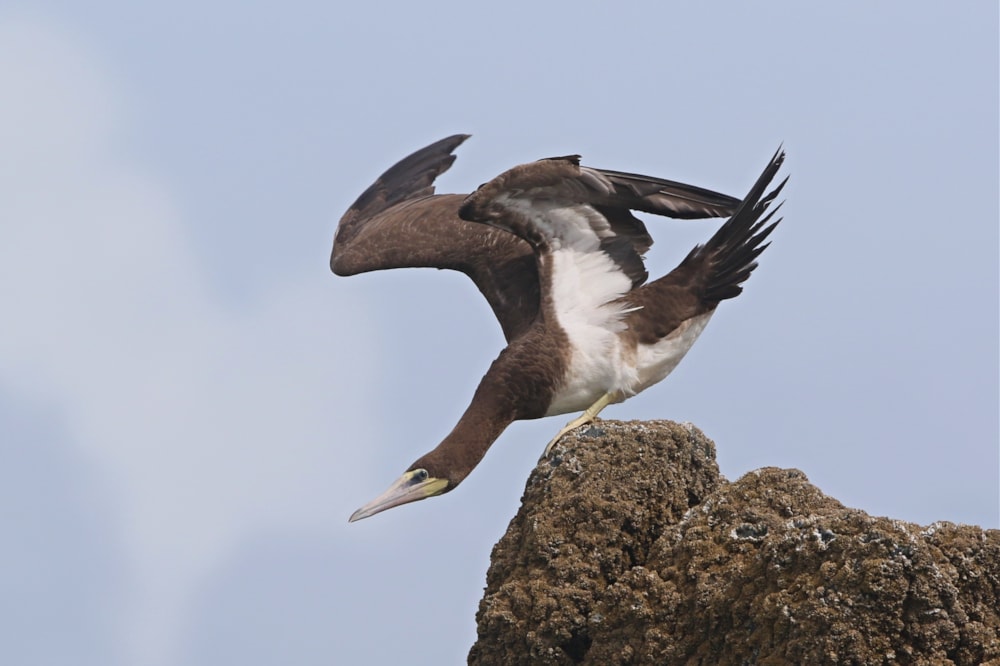 I have to admit that I was hoping a great picture of the Brown Booby in Cornwall would be posted this week; a bird of such magnitude in Britain deserves to be a winner but, as it was a seabird, I was worrying birders wouldn't be able to do better than a selection of record-type shots. However, I'm thrilled to say that this shot by Rich Bonser passed quality control with flying colours!
Not only is the subject genuine mega (which had never been recorded in Britain merely a couple of weeks ago!), it is also a photo of true quality, showing this sulid in all its finery. Furthermore, it's not just standard portrait, but is taken just as the bird has stretched before taking off. The booby even chose a decent rock to perch on and the pale blue sky makes for a perfect background.
Congratulations to Rich on his winning capture, taken with a 300 mm lens and a 1.4x converter, exposed at 1/1250th second at f8 on ISO 250.
Other notable images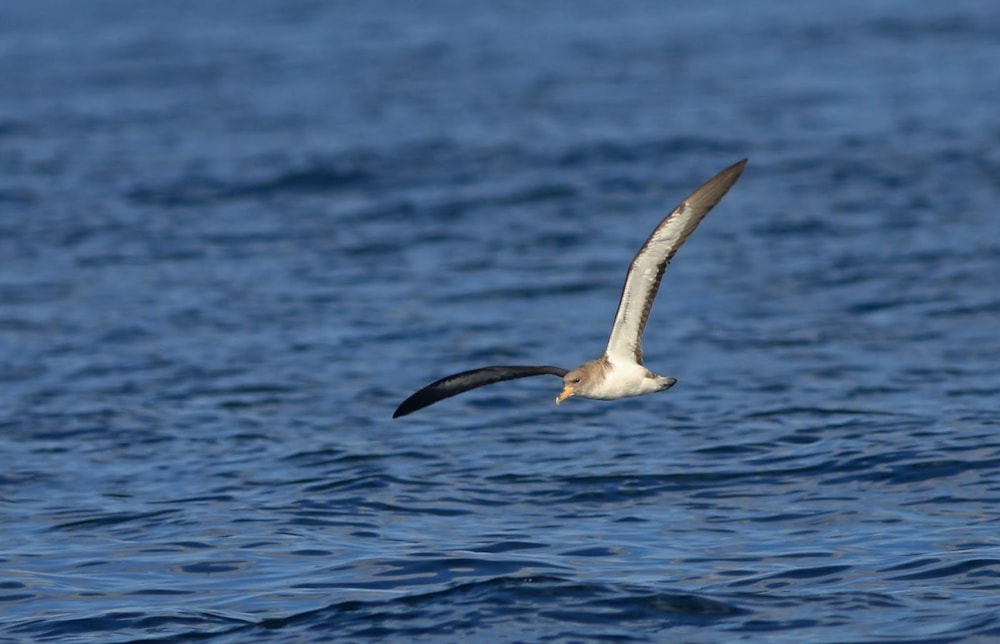 Cory's Shearwater, Staithes pelagic, North Yorkshire (Mark Pearson).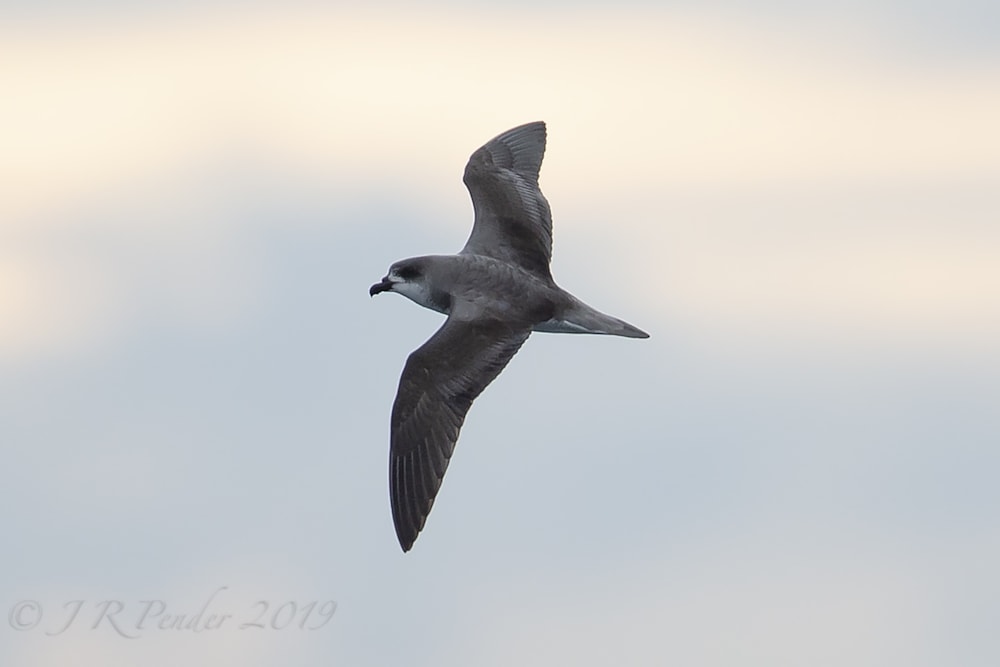 Fea's-type petrel, Scilly pelagic, Isles of Scilly (Joe Pender).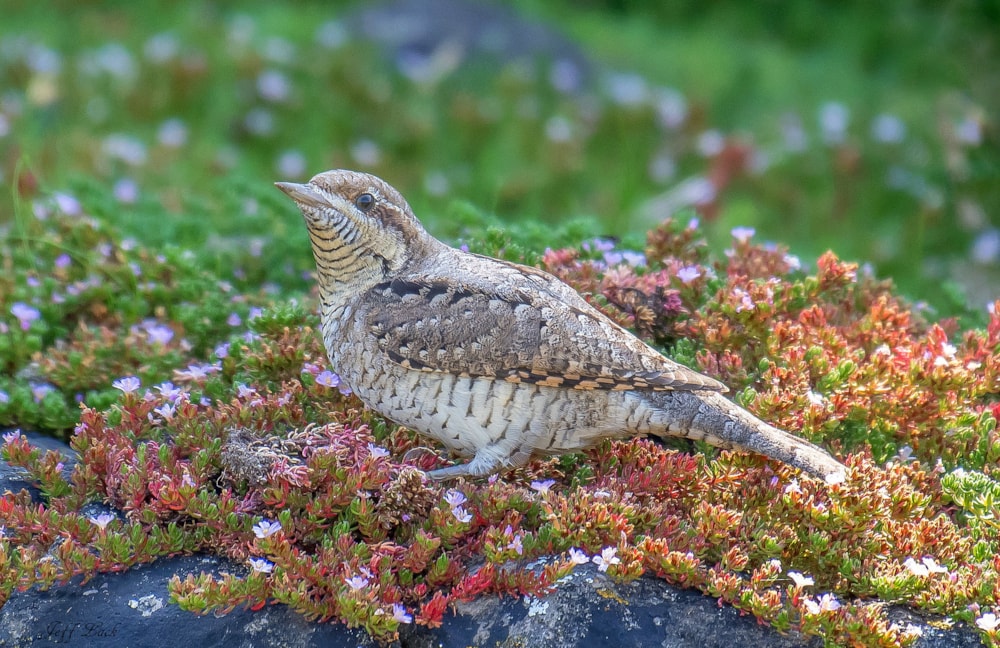 Wryneck, Ogmore Estuary, Glamorgan (Jeff Lack).
Content continues after advertisements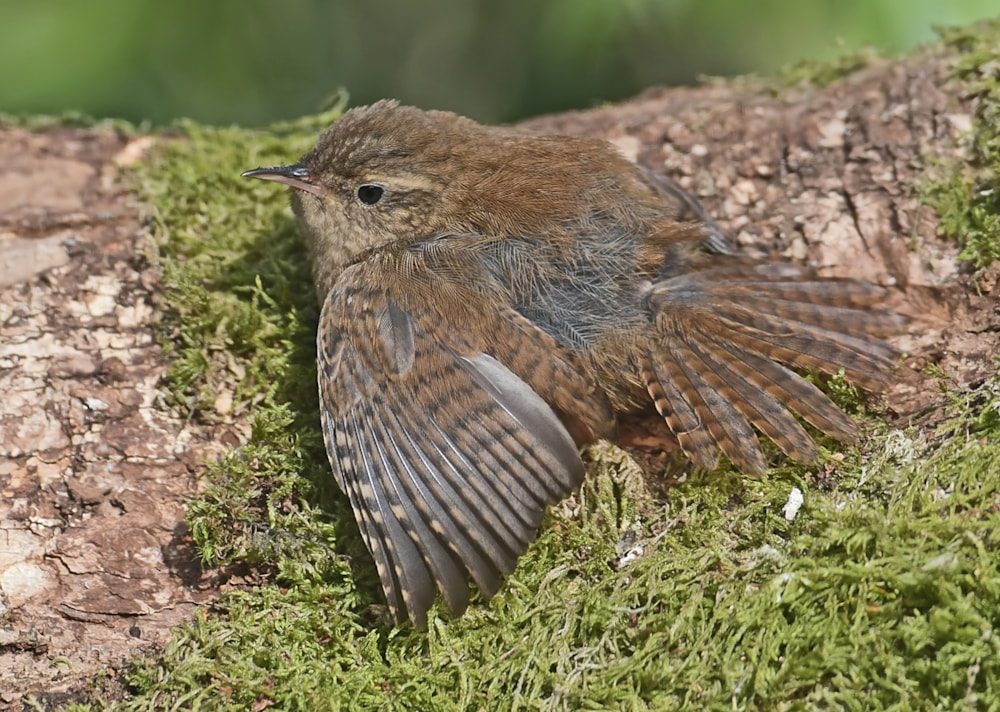 Eurasian Wren, Llandrindod Wells, Powys (Kev Joynes).

Eurasian Coot, Farmoor Reservoir, Oxfordshire (Clive Daelman).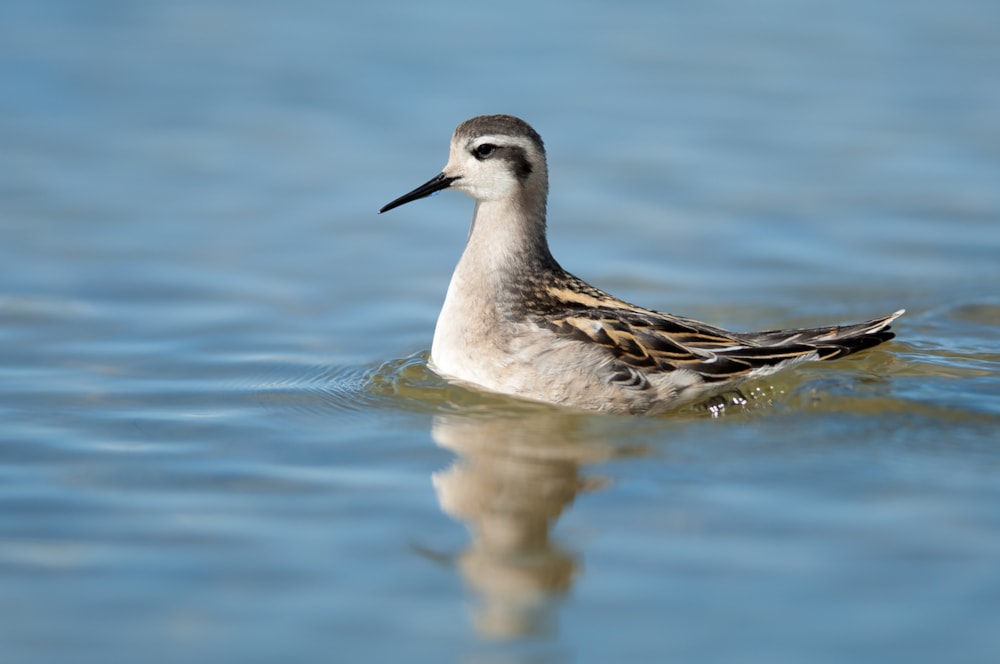 Red-necked Phalarope, Selfoss, Suðurland (Marc Fasol).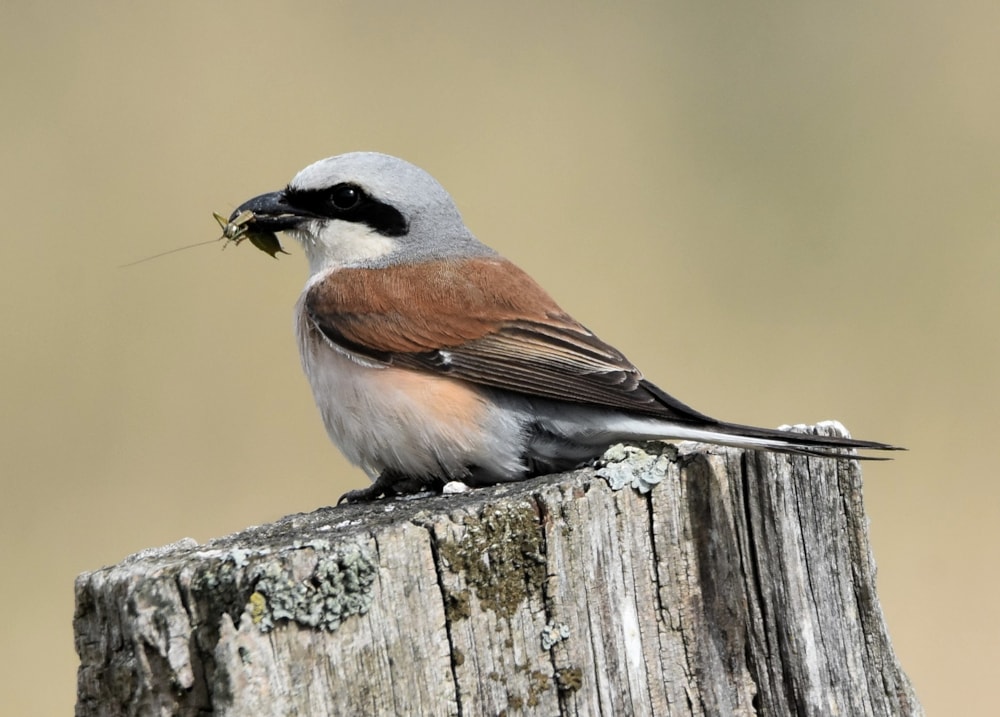 Red-backed Shrike, Huntebruchwiesen, Germany (W Schulenburg).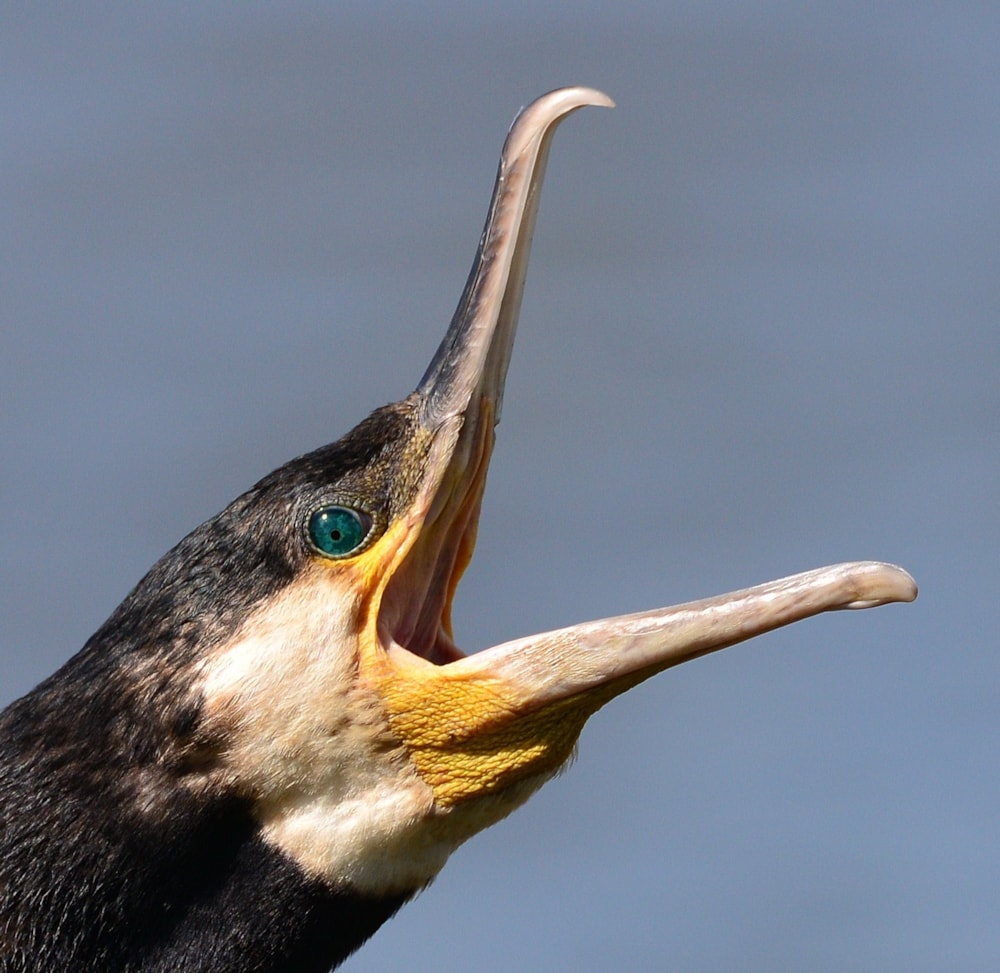 Great Cormorant, Lamby, Glamorgan (Robert Mitchell).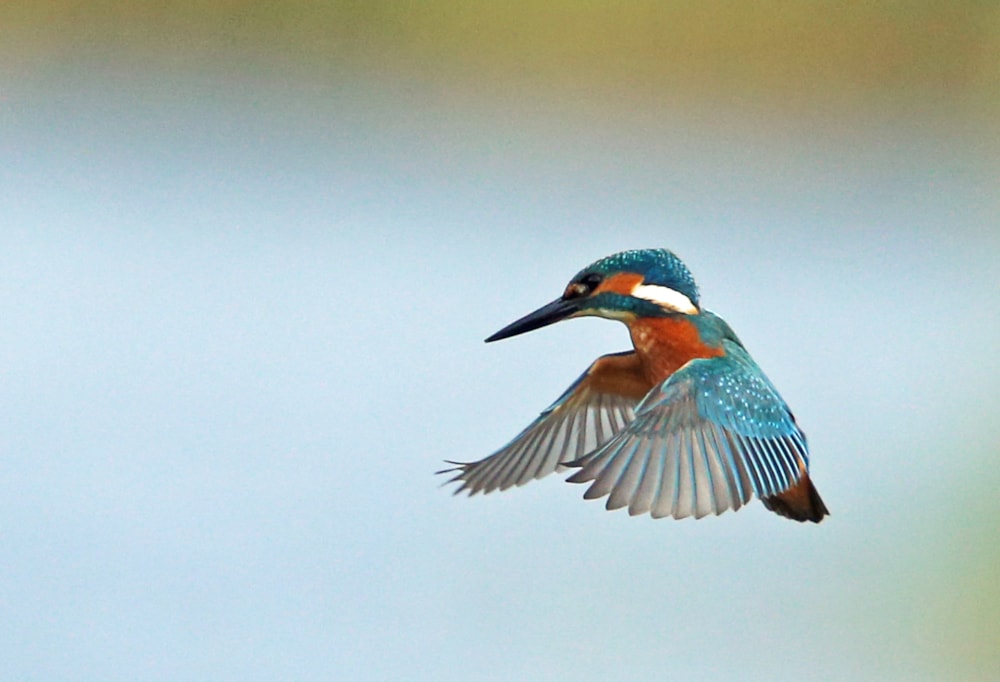 Common Kingfisher, Old Moor RSPB (Dearne Valley), South Yorkshire (Mary Wilde).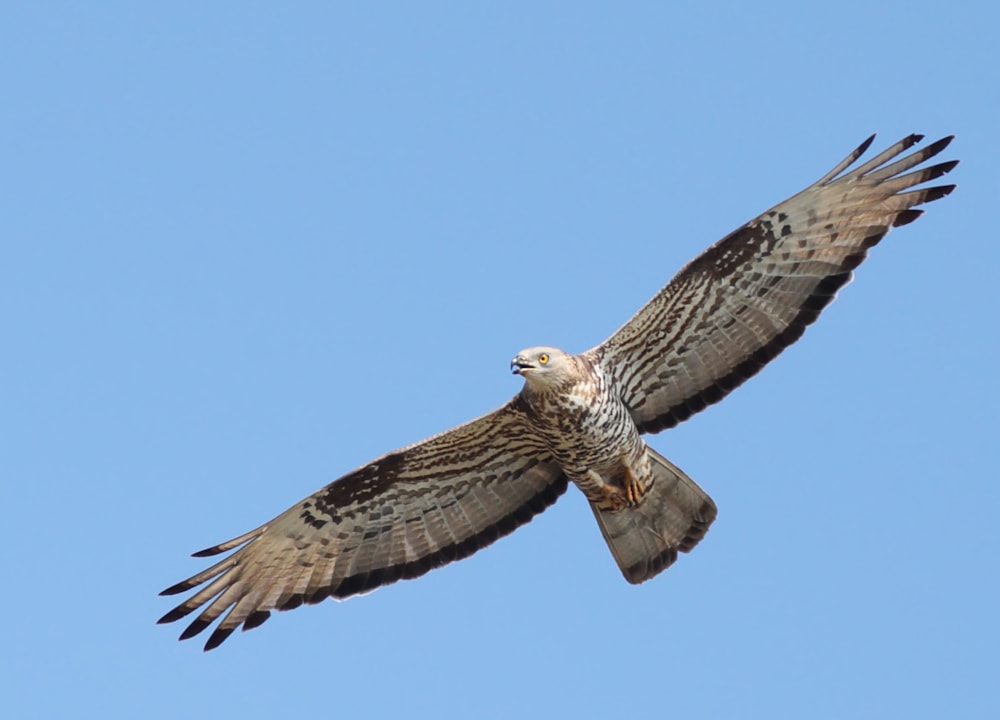 European Honey Buzzard, Mandehoved, Zealand (Per Schans Christensen).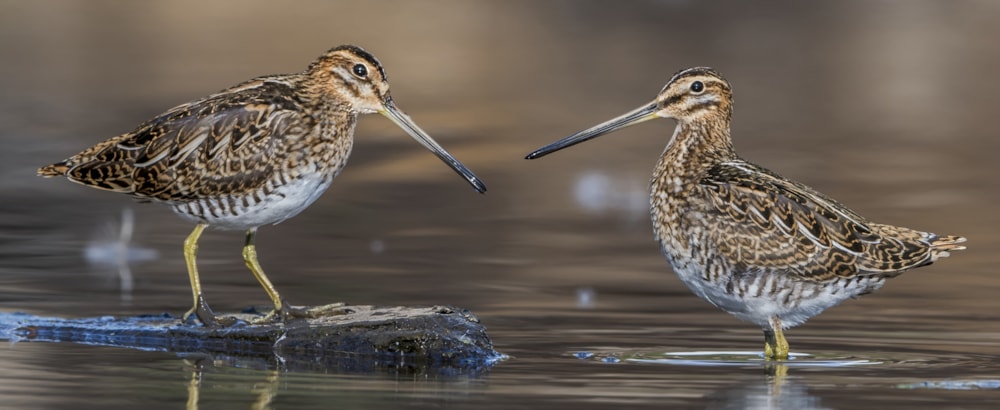 Common Snipe, Tophill Low NR, East Yorkshire (Martyn Jones).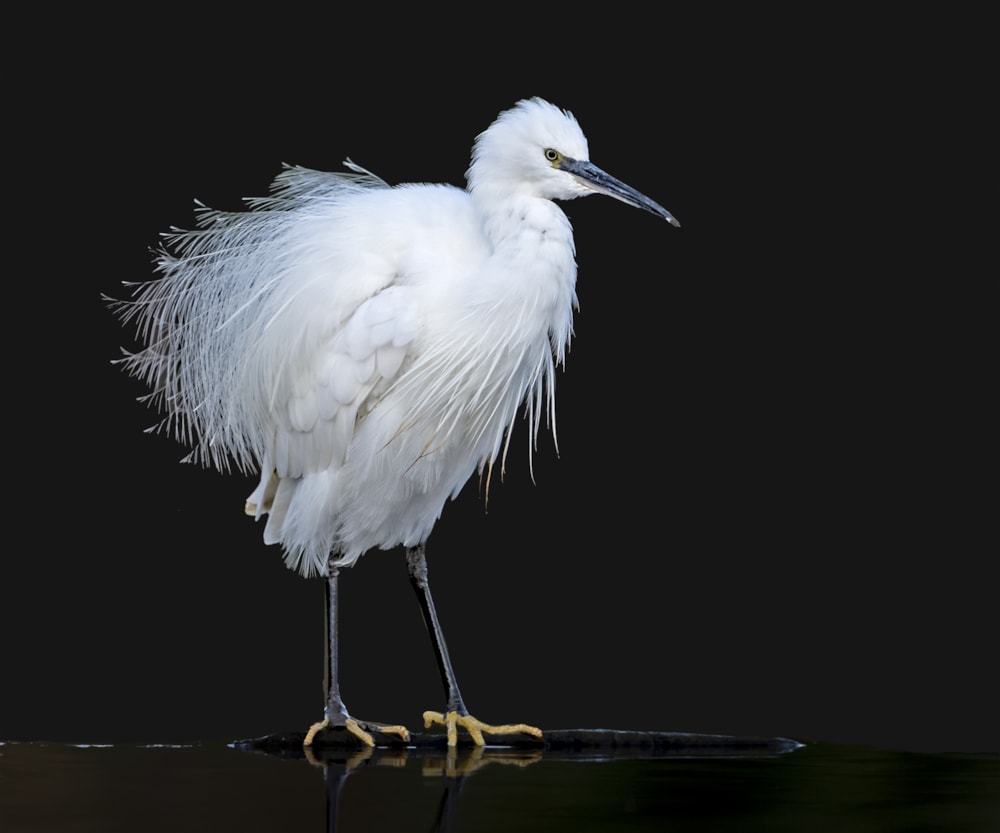 Little Egret, Tophill Low NR, East Yorkshire (Martyn Jones).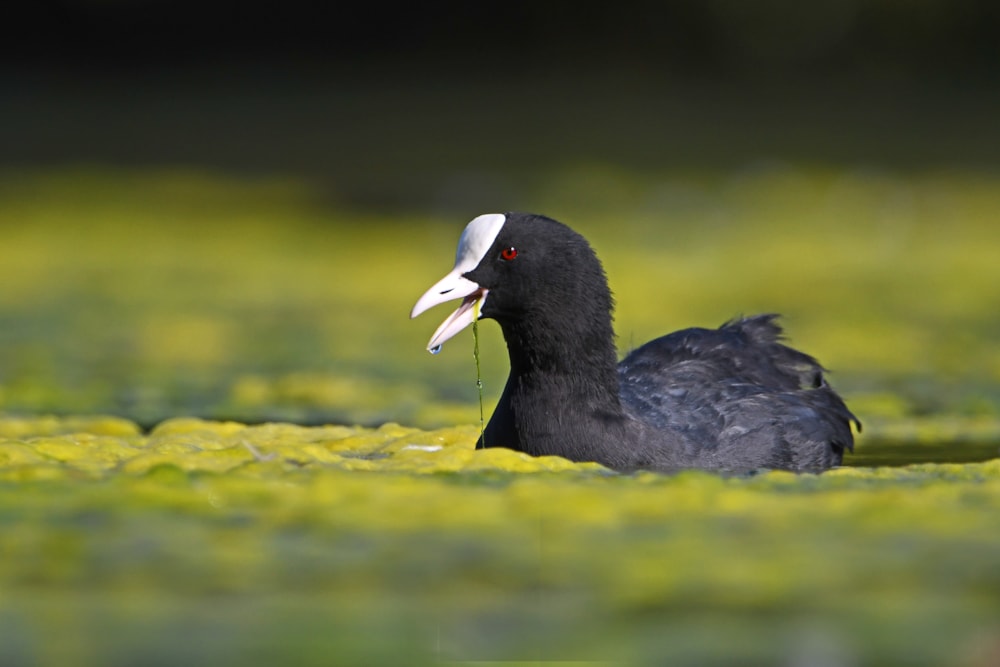 Eurasian Coot, Alvaston, Derbyshire (Neil Loverock).