Purple Sandpiper by Ivan Sansom
A super shot of a Purple Sandpiper battling against boiling seas along the North Wales coast is this week's winner.
Perfectly captured by Ivan Sansom just as the waves crashed down, the water and bird's reaction have been caught in the moment.
This is a well-exposed shot, with great detail in both the dark plumage and the waves. Congratulations to Ivan on this memorable image.
Other notable images

Western Marsh Harrier, Titchfield Haven NNR, Hampshire (Darryl Gorman).

Eurasian Bullfinch, Stithians Reservoir, Cornwall (John Rowe).

Great Grey Shrike, Frensham Common, Surrey (Mark Leitch).

Common Kestrel, Keighley, West Yorkshire (Irene Harrison).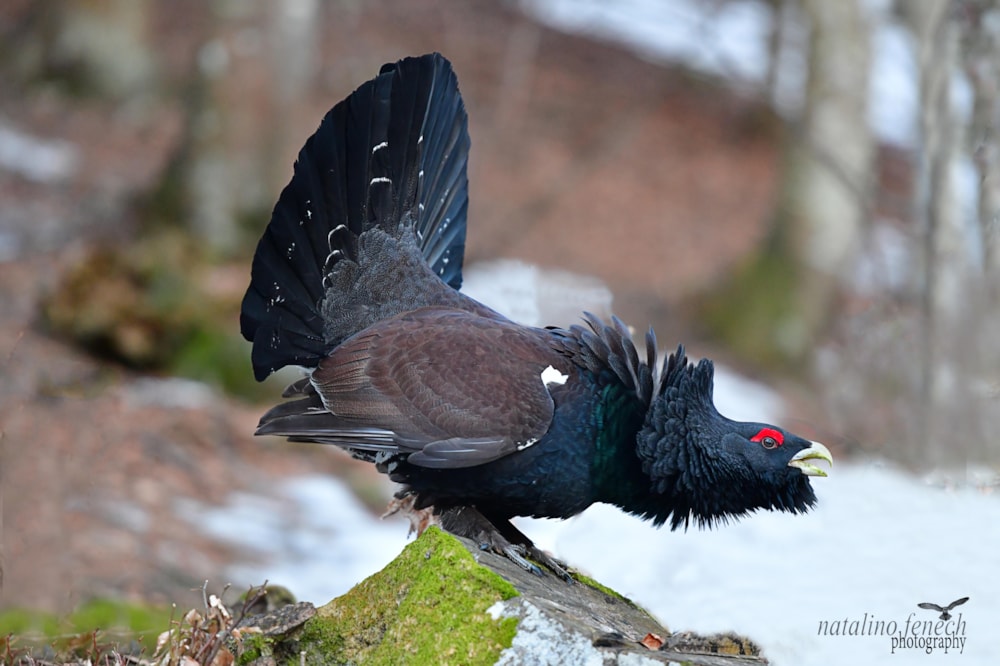 Western Capercaillie, Undisclosed, Italy (Natalino Fenech).

Black-throated Thrush, Grimsby, Lincolnshire (Craig Bell).

Red Kite, Doune, Forth (Alex elliott).

Eurasian Wren, Blashford Lakes HWT, Hampshire (Jeremy Mcclements).

Waxwing, Blackminster, Worcestershire (Nick Truby).

Ringed Plover, Brancaster Staithe, Norfolk (Andy Thompson).

Goldcrest, St Clement, Cornwall (John Rowe).

Iceland Gull, Waterville, Kerry (Dante Shepherd).

Kumlien's Gull, Aberavon, Glamorgan (Amy Schwartz).

Mistle Thrush, Leeds, West Yorkshire (Paul Coombes).

Whooper Swan, Minsmere RSPB, Suffolk (Nick Brown).

African Crimson-winged Finch, Oukaimeden, High Atlas, Morocco (Chris Griffin).

European Stonechat, Ibsley Water Meadows, Hampshire (Jeremy Mcclements).

Common Kestrel, Kingsdown, Kent (Stephen Ray).