Eurasian Curlew by Chris Latham
Content continues after advertisements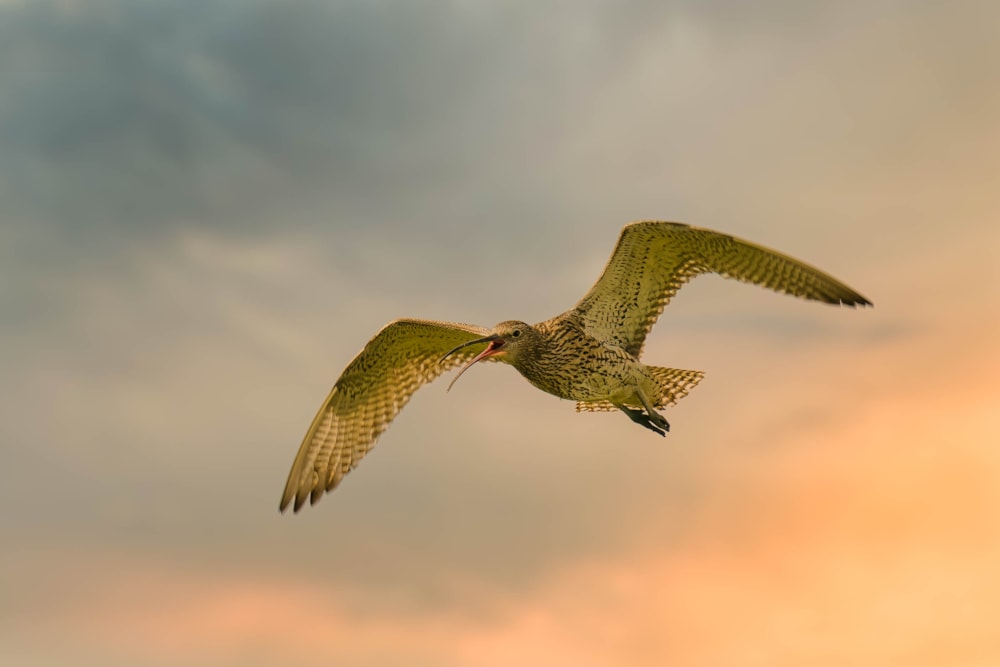 We've had plenty of terrific submissions this week, but it was Chris Latham's capture of a Eurasian Curlew that caught our collective eye. Making eye contact with the curlew, you can almost hear it whistling as it flies overhead.
Chris encountered the bird on Marsden Moor, West Yorkshire, and said of his photo: "I moved to put the sunset behind the bird, and this is the result."
Well, this little bit of initiative has undoubtedly created a memorable image, with the grey and salmon-pink sky providing an evocative background for what must have been a memorable moment. Well done, Chris!
Other notable images

Eurasian Treecreeper, Padley Gorge, Derbyshire (Tom Hines).

Great Spotted Woodpecker, Hawick, Borders (Ron Mccombe).

Ringlet, Pentyrch, Glamorgan (Tate Lloyd).

Booted Warbler, Fair Isle, Shetland (Daniel Gornall).

Vermilion Tanager, San Jorge de Guacamayos, Ecuador (David Tattersley).

Yellow Wagtail, Biggin, North Yorkshire (Jonathan Farooqi).

Coal Tit, Edinburgh, Lothian (Lukasz Pulawski).

Black Tern, Long Nanny, Northumberland (Tom Tams).

Long-tailed Duck, Buckpool and Fens Pool NR, West Midlands (Clive Daelman).

Eurasian Coot, Buckpool and Fens Pool NR, West Midlands (Clive Daelman).

Ruff, Frampton Marsh RSPB, Lincolnshire (Ian Bollen).

Collared Pratincole, Garður, Suðurnes (Alex Máni Guðríðarson).

Lesser Black-backed Gull, Seacombe, Cheshire (Elliot Montieth).

Gentoo Penguin, Port Lockroy, Antarctica (Colin Drake).